Family Breakdown Famous Quotes & Sayings
List of top 31 famous quotes and sayings about family breakdown to read and share with friends on your Facebook, Twitter, blogs.
Top 31 Quotes About Family Breakdown
#1. The family is the first economy. If the family breaks down, well, government gets bigger because of the consequences of family breakdown. We see in the neighborhoods where there are no marriages and there are no two-parent families. - Author: Rick Santorum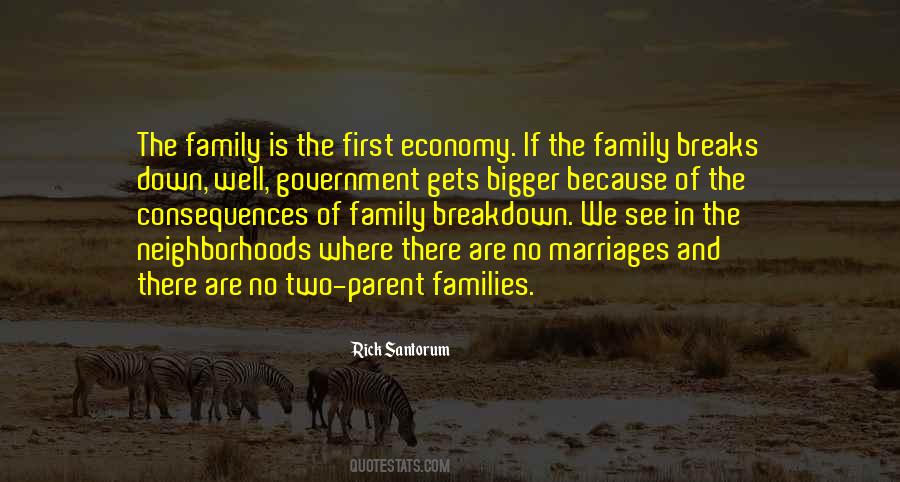 #2. We will see a breakdown of the family and family values if we decide to approve same-sex marriage, and if we decide to establish homosexuality as an acceptable alternative lifestyle with all the benefits that go with equating it with the heterosexual lifestyle. - Author: Jerry Falwell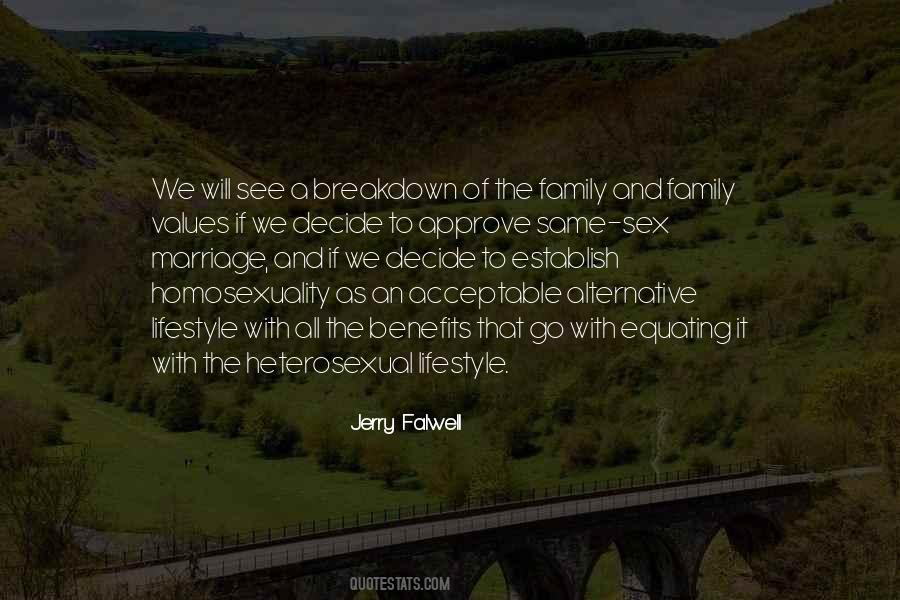 #3. Since the end of the 1970s, something has gone profoundly wrong in America. Inequality has soared. Educational progress slowed. Incarceration rates quintupled. Family breakdown accelerated. Median household income stagnated. - Author: Nicholas Kristof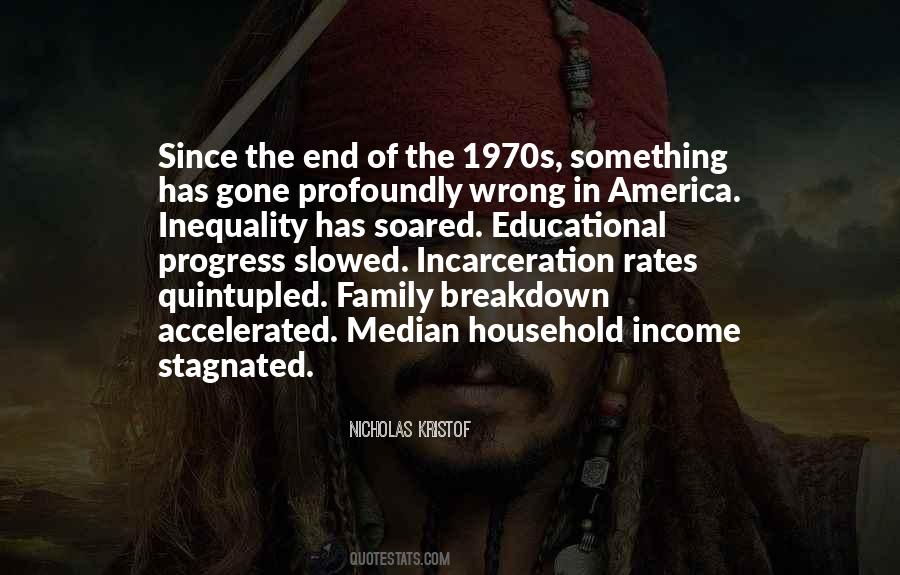 #4. By measuring the proportion of children living with the same parents from birth and whether their parents report a good quality relationship we are driving home the message that social programmes should promote family stability and avert breakdown. - Author: Iain Duncan Smith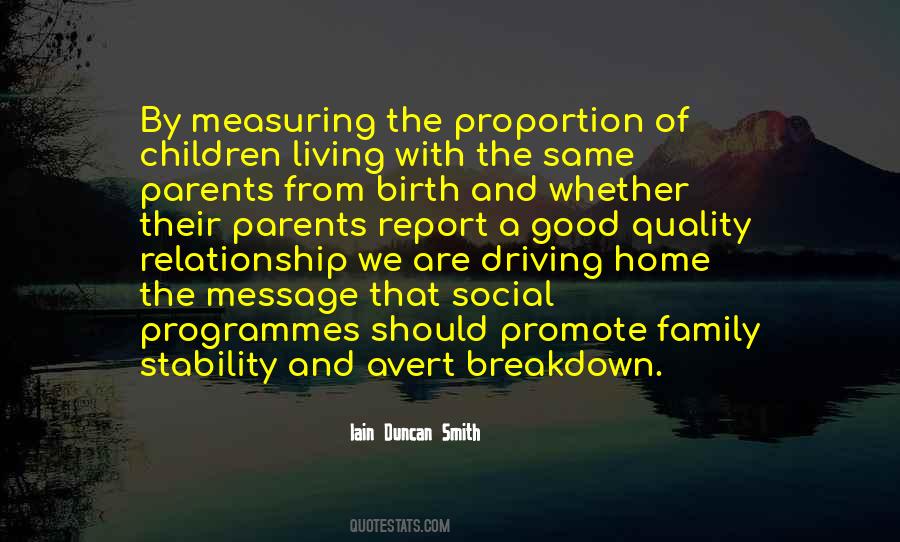 #5. Now, the separation between depression and suicide is more crevasse than chasm. - Author: Chris Bohjalian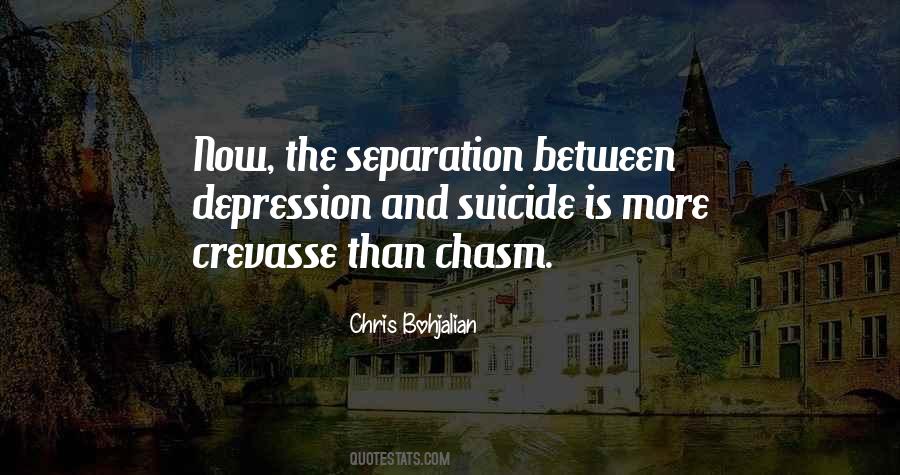 #6. Most poor people in America are white. The family breakdown issue is an issue that crosses all sorts of racial lines. High school dropout issues. But because of the flow of events which involve the racial component, we've sometimes confused racial issues with other issues which are trans-racial. - Author: David Brooks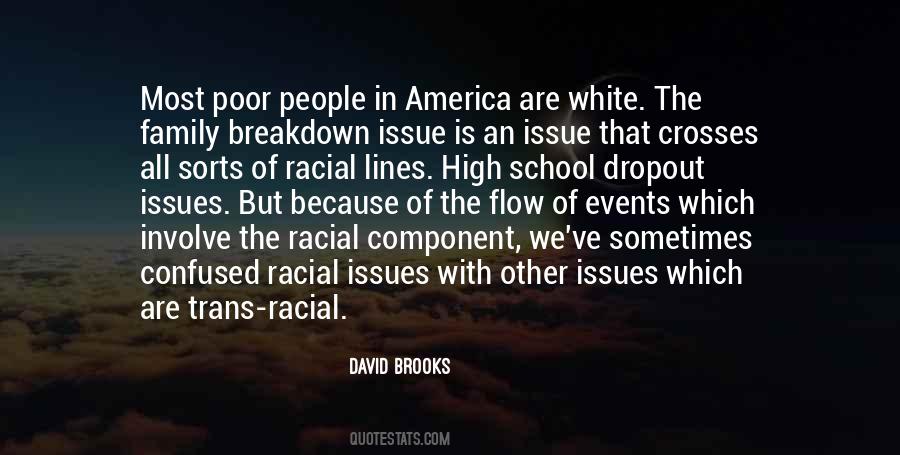 #7. Those who can't do, teach! - Author: Woody Allen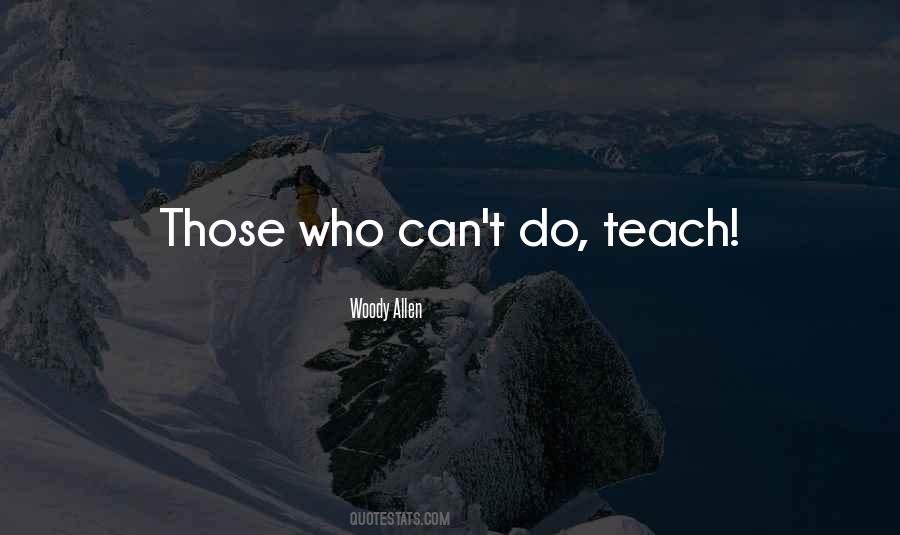 #8. Moral freedom now reigns. Materialism and the breakdown of the family are epidemic. Abortions, sexual evils, drugs, and crime are rampant. - Author: John F. MacArthur Jr.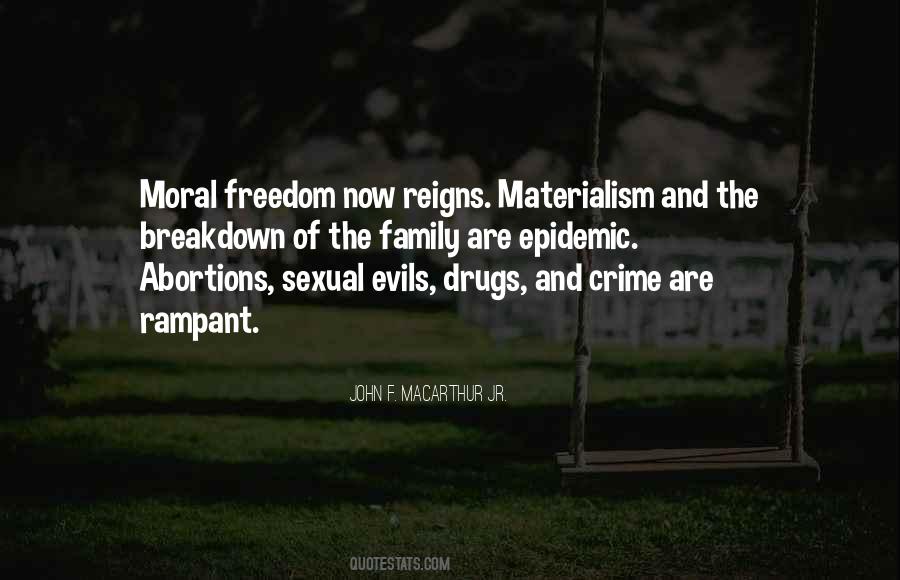 #9. A childish feeling, I admit, but, when we retire from the conventions of society and draw close to nature, we involuntarily become children: each attribute acquired by experience falls away from the soul, which becomes anew such as it was once and will surely be again. - Author: Mikhail Lermontov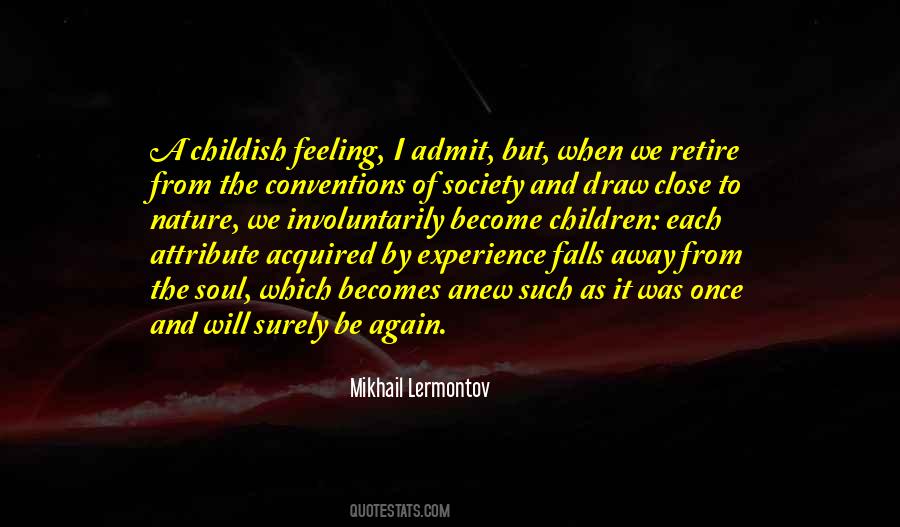 #10. Good breeding is the result of good sense, some good nature, and a little self-denial for the sake of others. - Author: Lord Chesterfield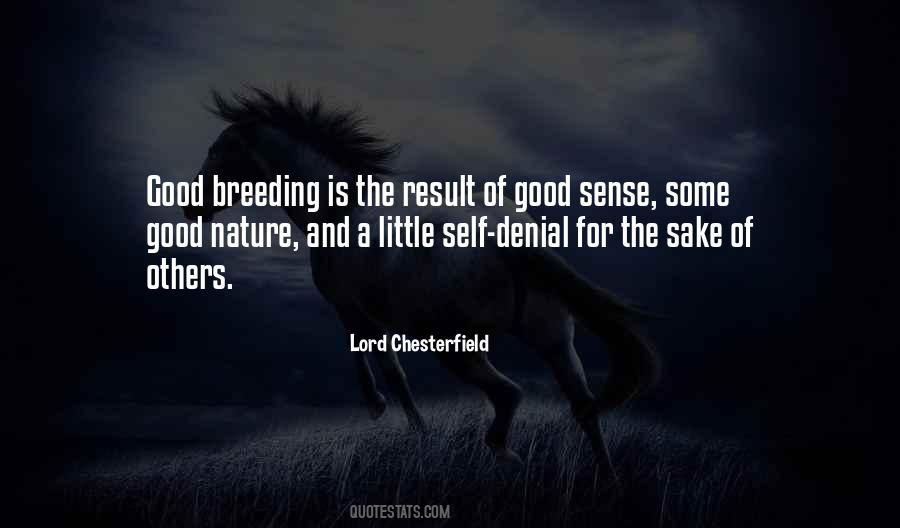 #11. My mom had the breakdown for the family, and I went into therapy for all of us. - Author: Carrie Fisher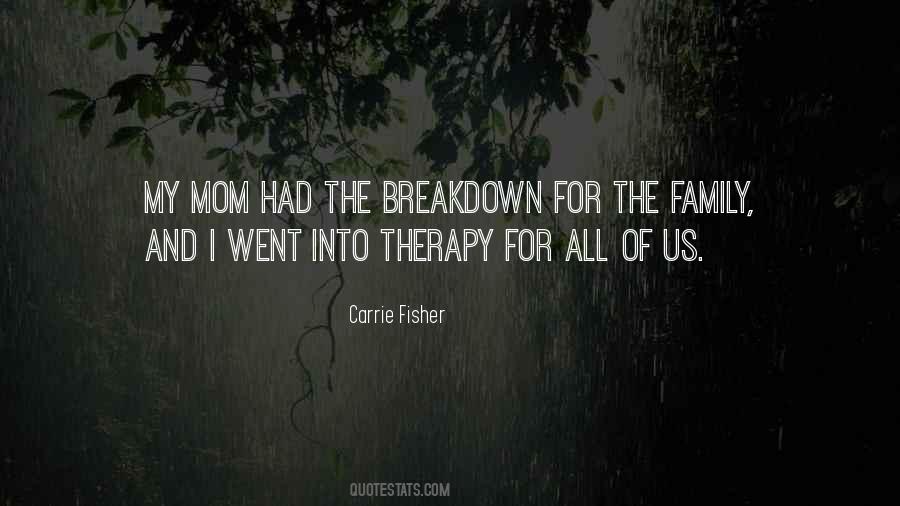 #12. When someone comes to visit me, they have to bring tea - you can't stay in my house if you don't bring me tea. - Author: Ashley Madekwe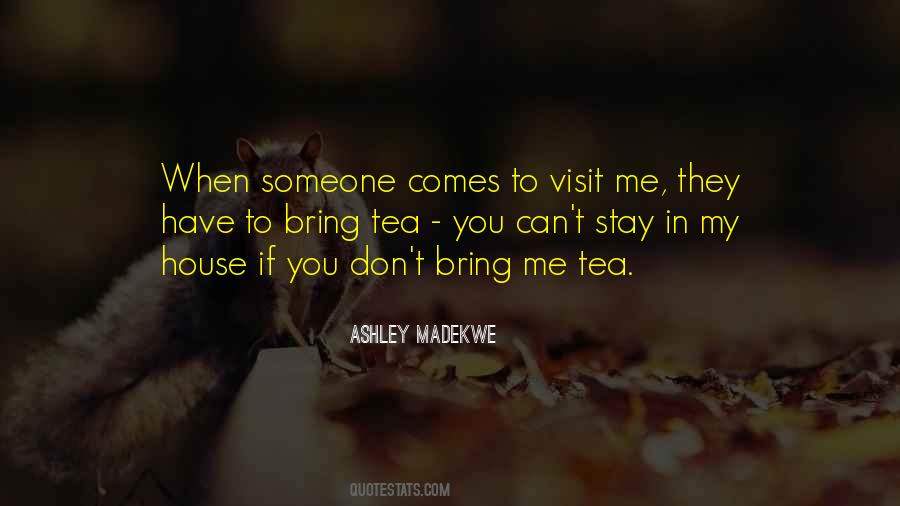 #13. The breakdown of the American family's having a disastrous impact on our economy. - Author: Marco Rubio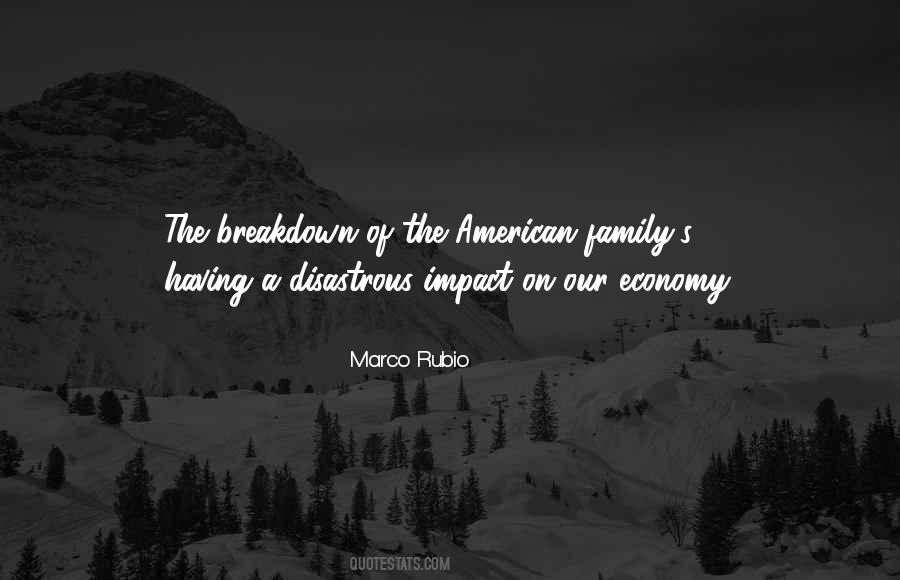 #14. The financial costs of family breakdown are incredibly high. - Author: Iain Duncan Smith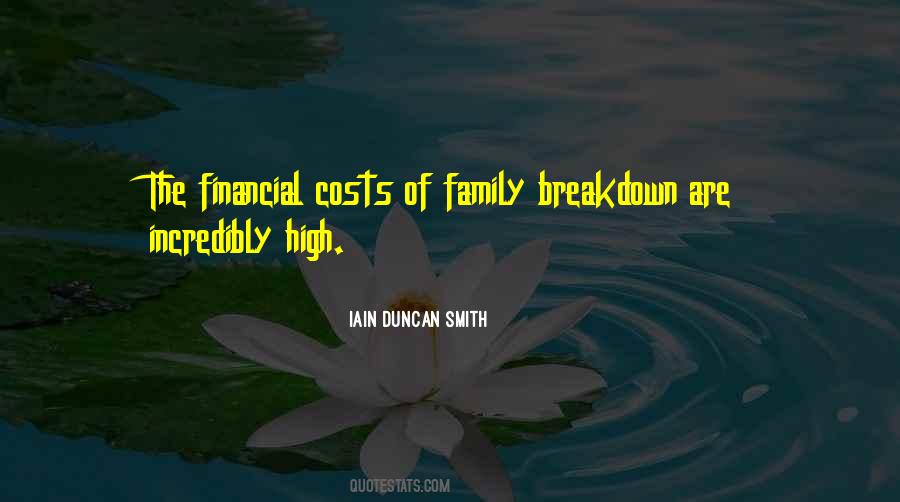 #15. The relationship between the obedience of Gods people and the triumph of Gods cause is not a relationship of cause and effect but one of cross and resurrection. - Author: John Howard Yoder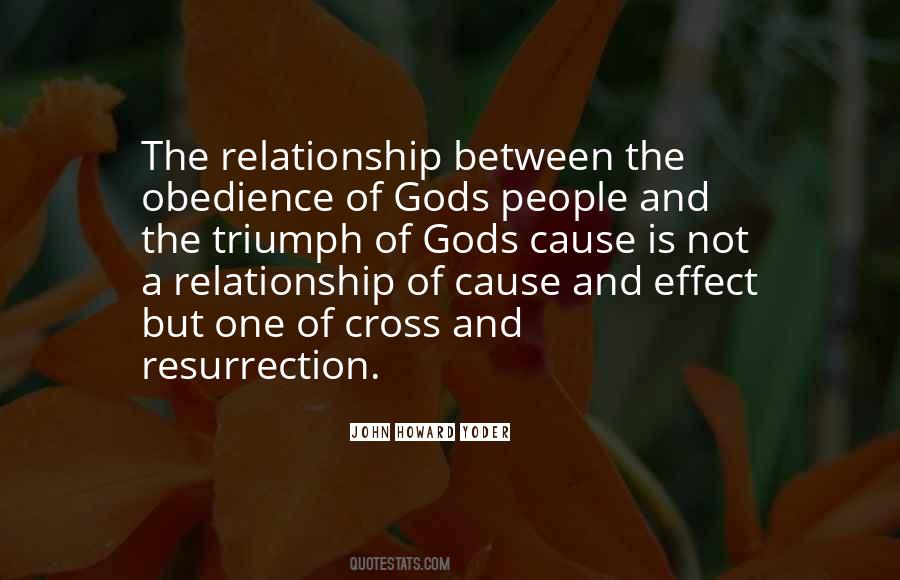 #16. Love is like life; when you stop to think about it and analyse the parts that make it, the genie escapes from the bottle - Author: Bangambiki Habyarimana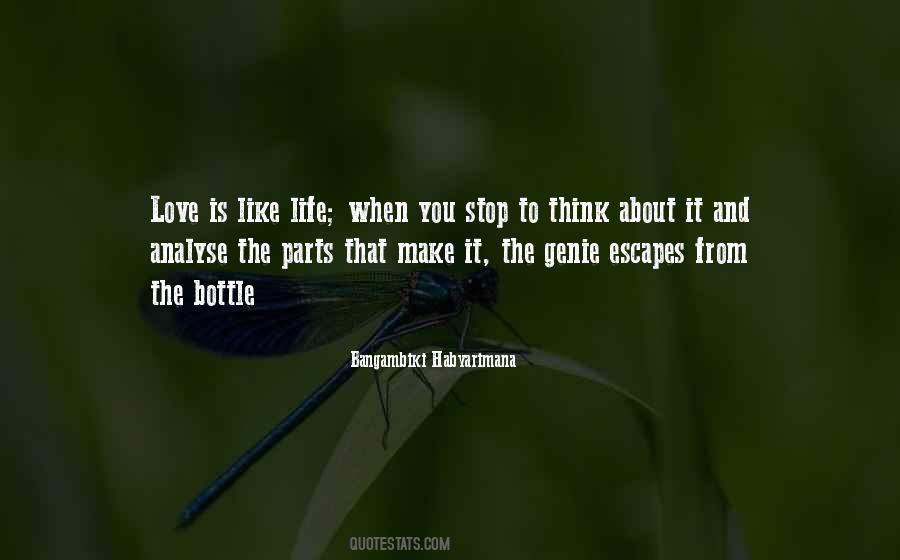 #17. Everybody faces obstacles. And I looked to people who had been through many to succeed in life. Abraham Lincoln, born to a poor family, faced defeat through most of his life. Lost eight elections, failed two businesses, had a nervous breakdown, and still became president. - Author: Dave Winfield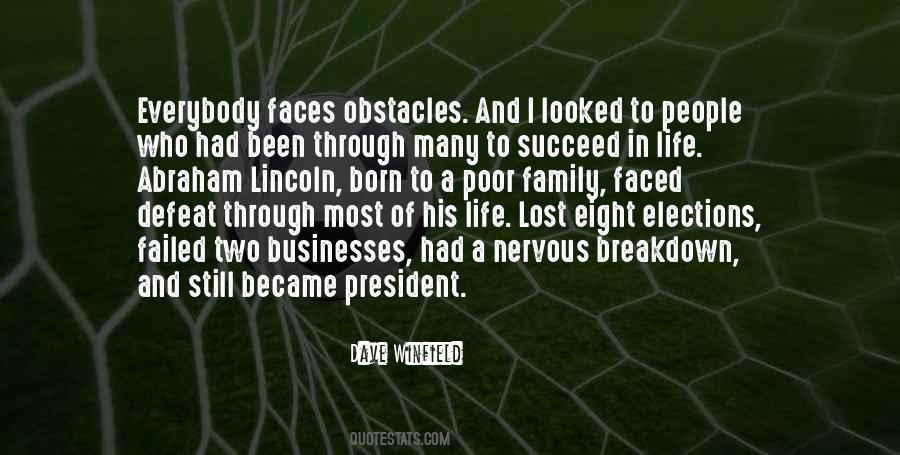 #18. Writers let themselves be enticed by the language. - Author: Peter Bichsel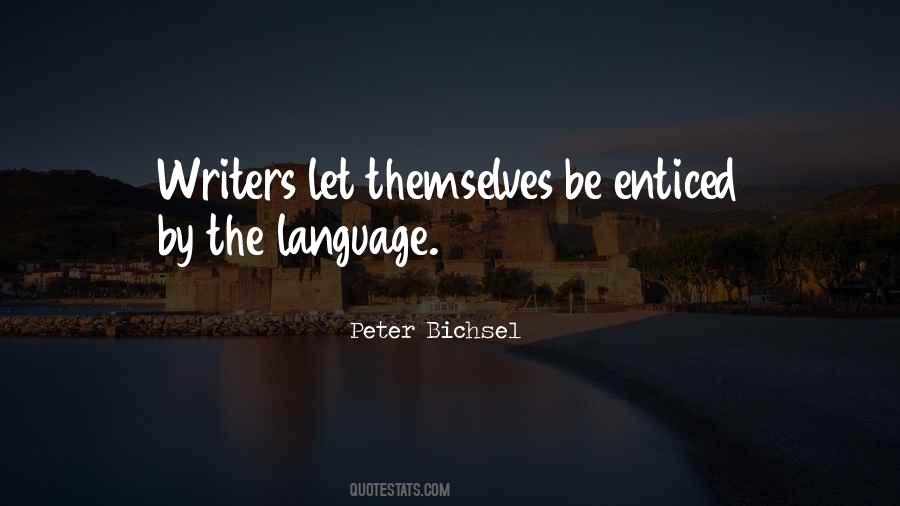 #19. (F)or 50 years, the well-meaning leftist agenda has been able to do to blacks what Jim Crow and harsh discrimination could never have done: family breakdown, illegitimacy and low academic achievement. - Author: Walter E. Williams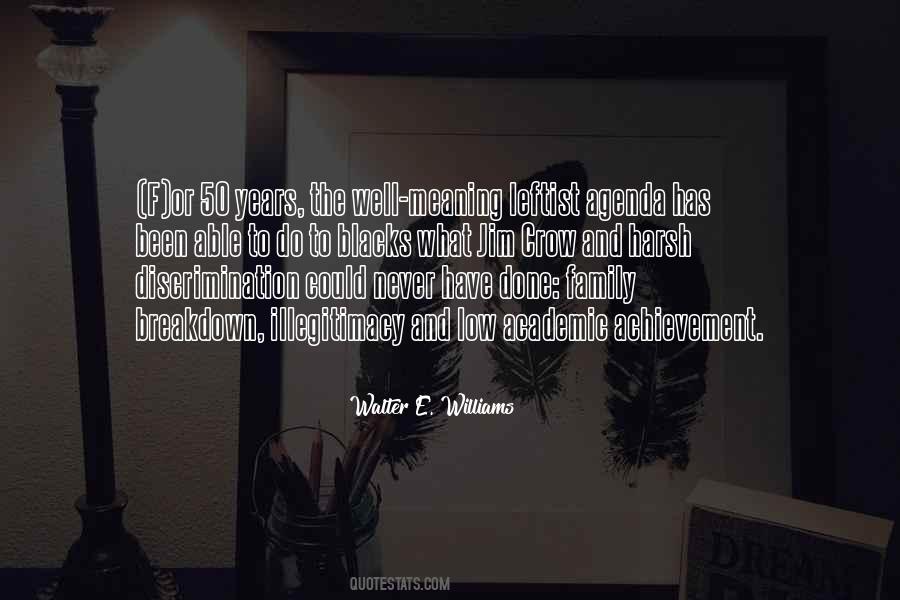 #20. We make reality our own, handle it until it is soft as pressed butter. - Author: Lauren Oliver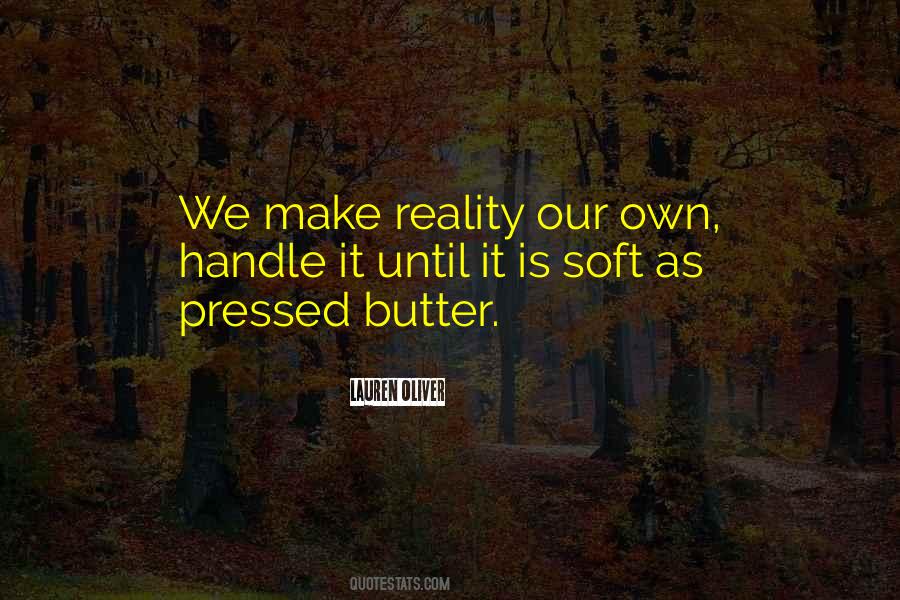 #21. So, is there an afterlife, and if so, what will it be like? I don't have a clue. But I am confident that the one who has buoyed us up in life will also buoy us up through death. We die into God. What more that means, I do not know. But that is all I need to know. - Author: Marcus J. Borg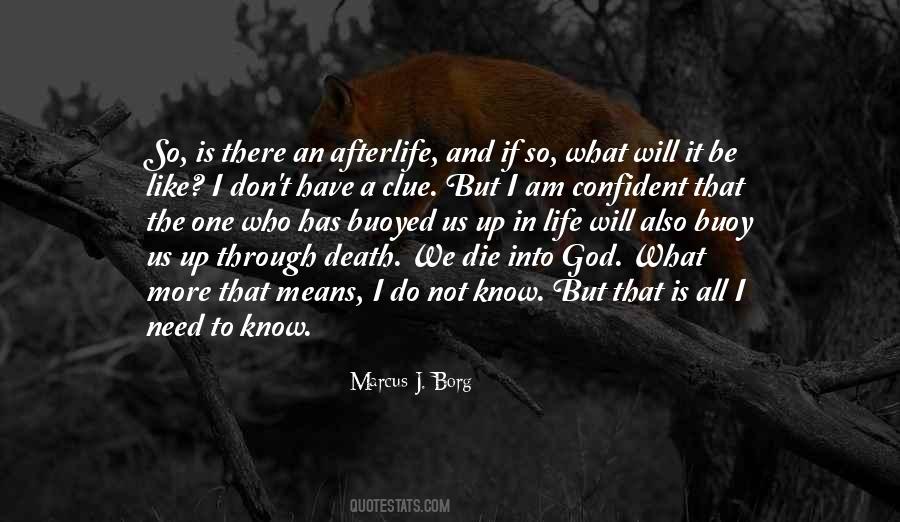 #22. Kill the imagination and you kill the soul. Kill the soul and you're left with a listless, apathetic creature who can become hopeless or brutal or both. - Author: Marion Woodman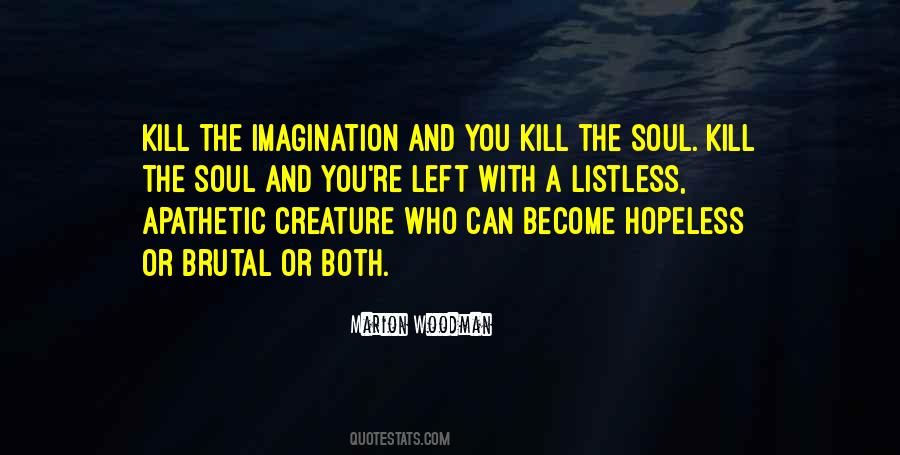 #23. Conservatives highlight the primacy of family and argue that family breakdown exacerbates poverty, and they're right. Children raised by single parents are three times as likely to live in poverty as kids in two-parent homes. - Author: Nicholas Kristof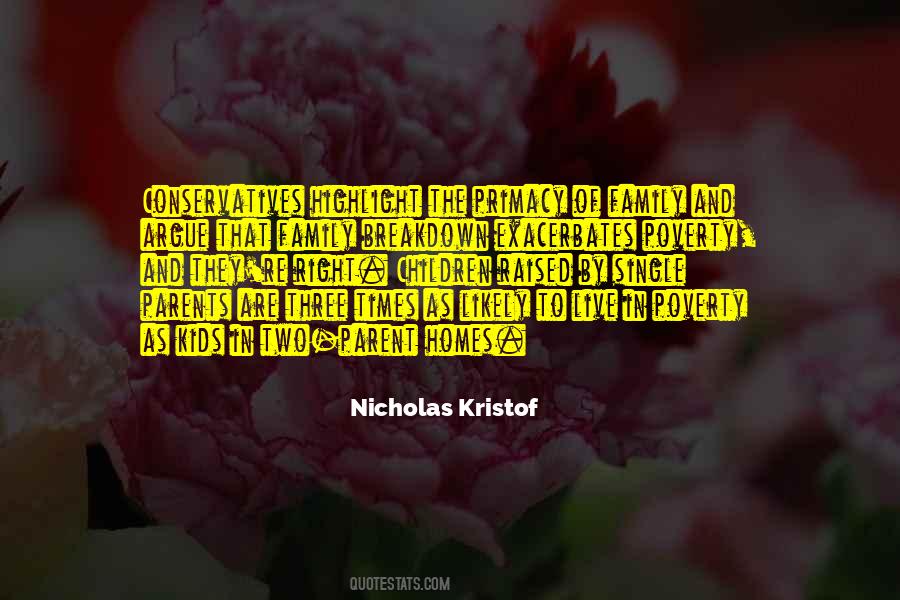 #24. There is no human law or law of God or national law that states that any healthy being has to permit the snake to eat the mouse - but on the other hand, it is perfectly justified to defend the mouse. - Author: Ernst Kaltenbrunner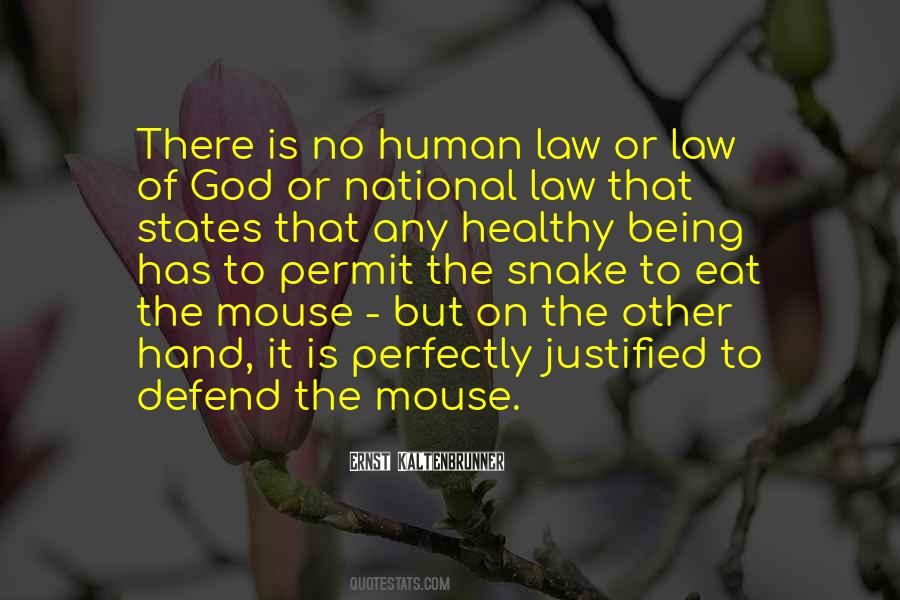 #25. When families are strong and stable, so are children - showing higher levels of wellbeing and more positive outcomes. But when things go wrong - either through family breakdown or a damaged parental relationship - the impact on a child's later life can be devastating. - Author: Iain Duncan Smith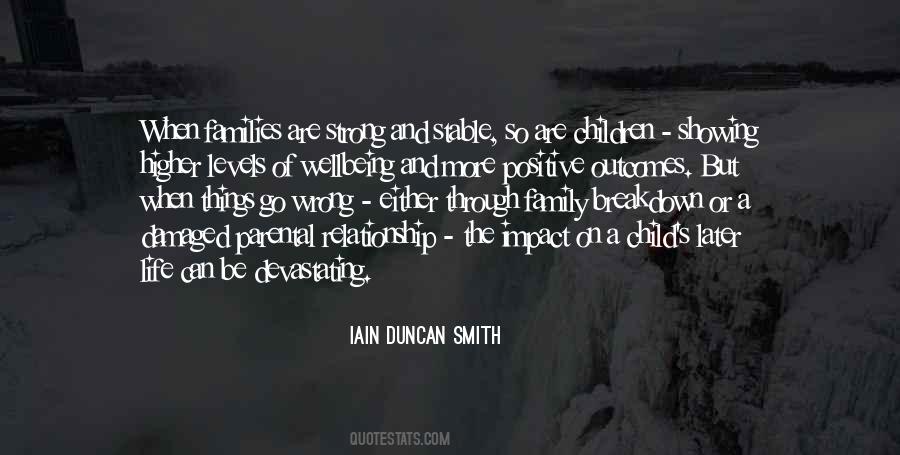 #26. I don't think anybody planned for me to be an actor. I didn't. I didn't know this was what I was going to do. - Author: Missy Peregrym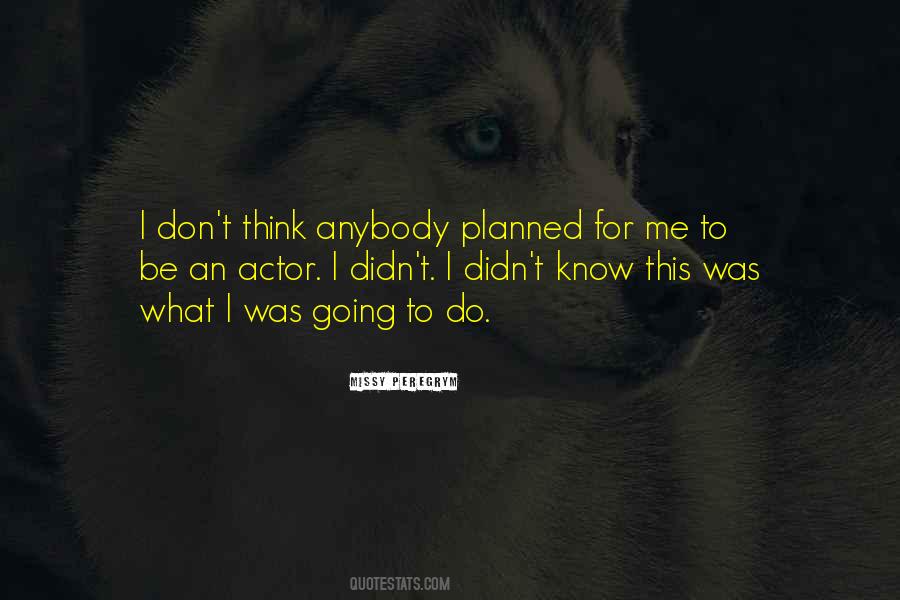 #27. I came from a family where joining a union was the expected thing to do. I've always believed that the relationship between an employer and an individual worker is fundamentally unequal. - Author: Frances O'Grady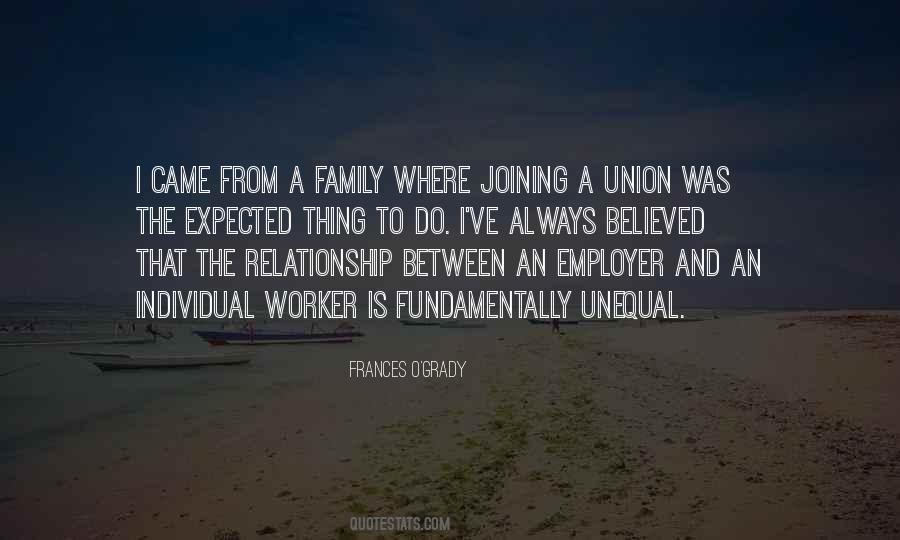 #28. What's been building since the 1980's is a new kind of social Darwinism that blames poverty and crime and the crisis of our youth on a breakdown of the family. That's what will last after this flurry on family values. - Author: Stephanie Coontz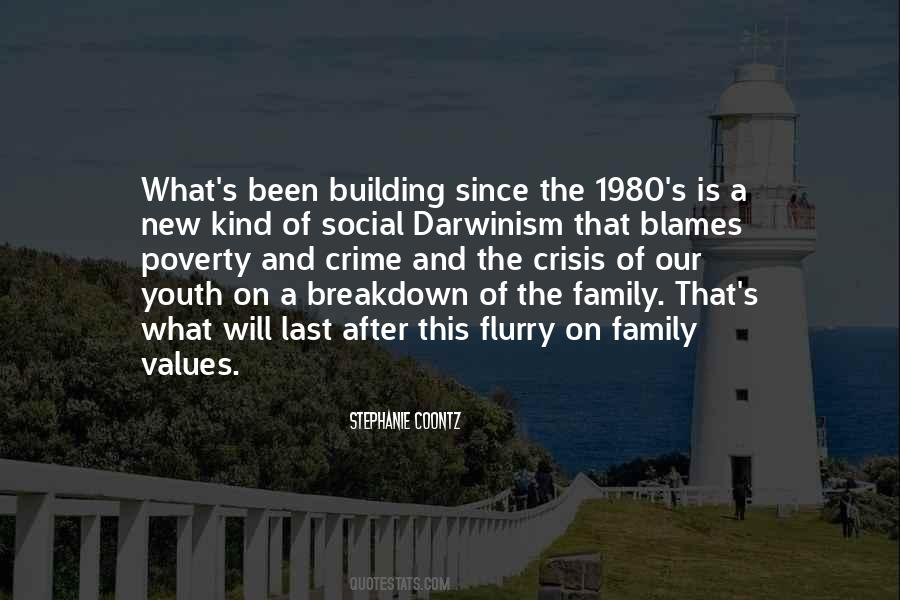 #29. Low-income Americans' potential for mobility is often impaired by family breakdown, cultural dysfunction, and the polarization of norms - Author: Yuval Levin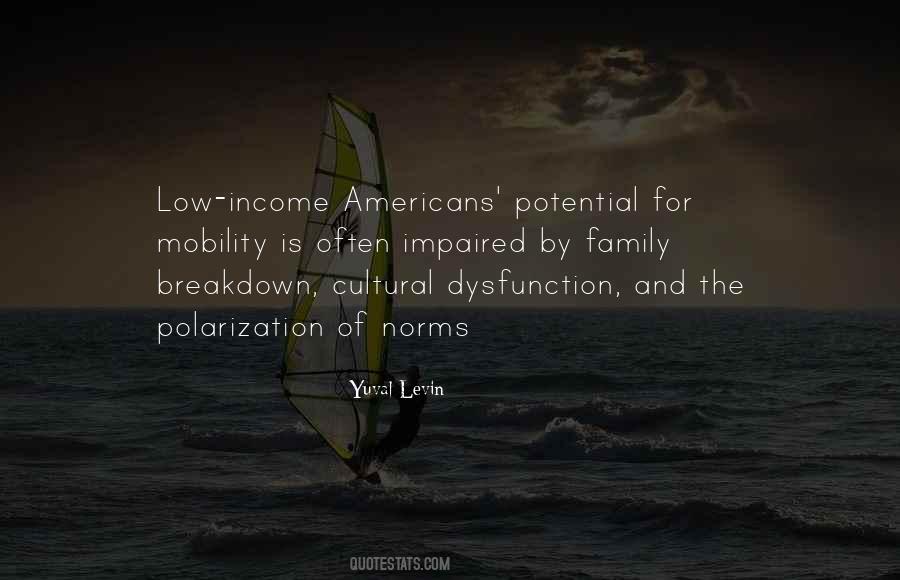 #30. I like my teammates. - Author: Brett Favre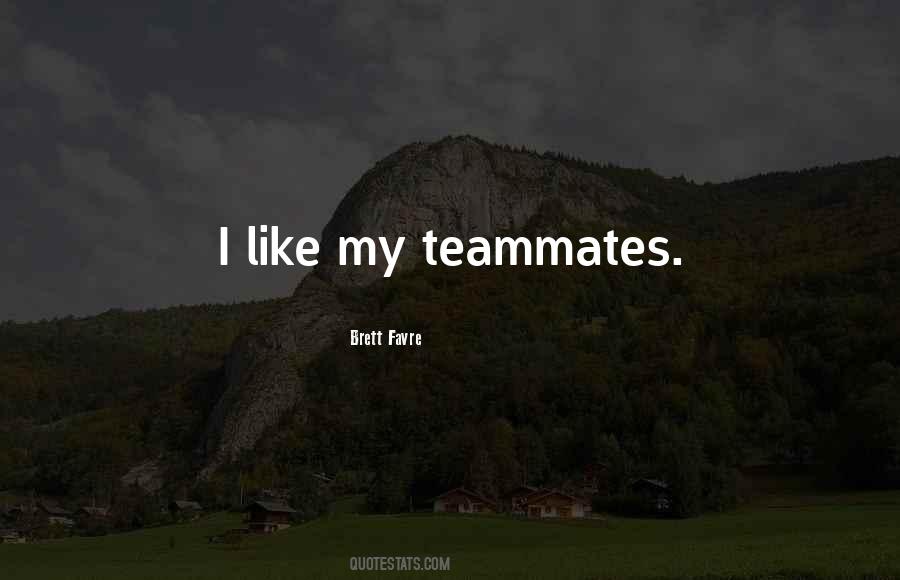 #31. The main interest of most members of the Christian Coalition is the breakdown of the family. I think that's our biggest problem, and if the whole country was as concerned and active in issues of the family as members of the Christian Coalition are, we'd probably be better off as a country. - Author: Lamar Alexander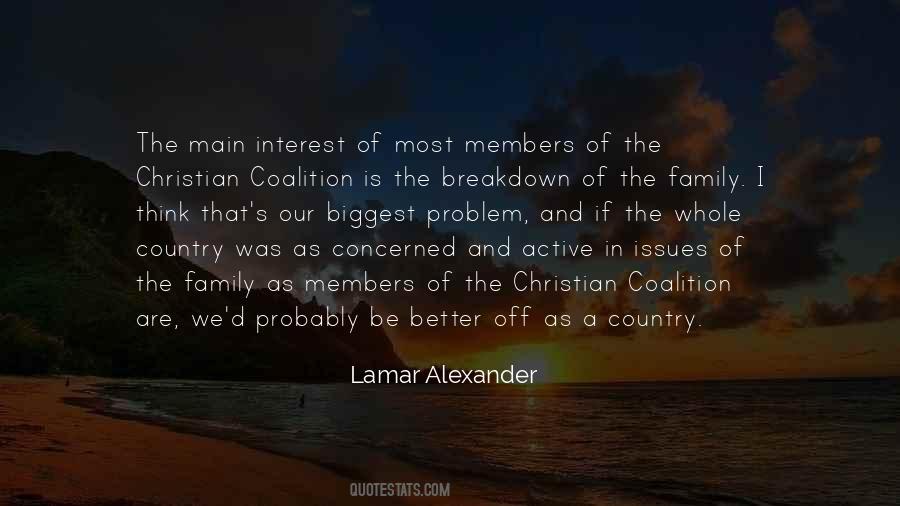 Famous Authors
Popular Topics