Failing In Life Famous Quotes & Sayings
List of top 56 famous quotes and sayings about failing in life to read and share with friends on your Facebook, Twitter, blogs.
Top 56 Quotes About Failing In Life
#1. The American family is failing in its job of turning out stable human beings ... It is failing because Americans do not dare to cultivate in themselves those characteristics which would make family life creative and rewarding. To do so, would ruin them financially. - Author: Margaret Halsey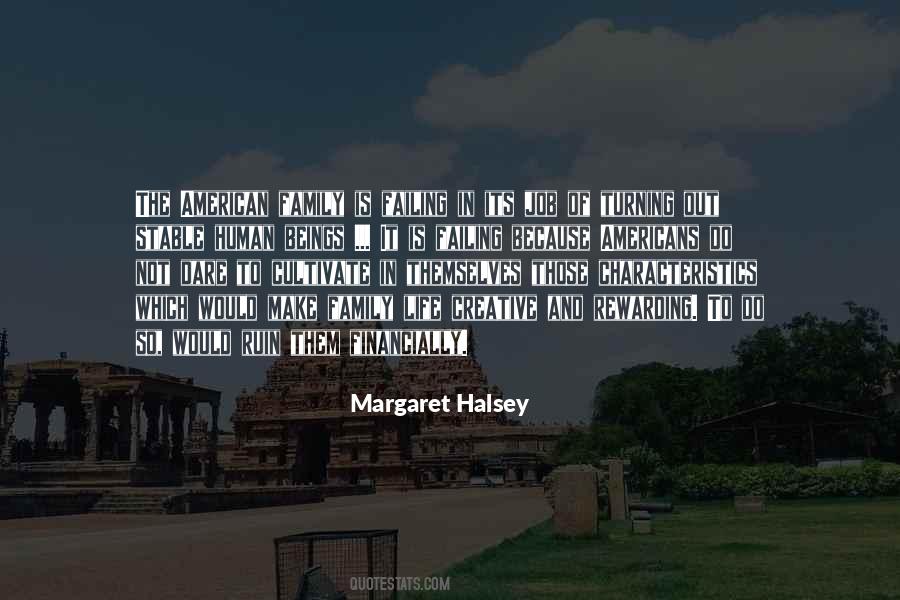 #2. Everyone has the ability to accomplish unique feats, everyone. You choose this. Become someone great in one other life. Forget about failing to many. Who cares? Doesn't matter when you start or finish, just start, no deviations, no excuses. - Author: Tom Platz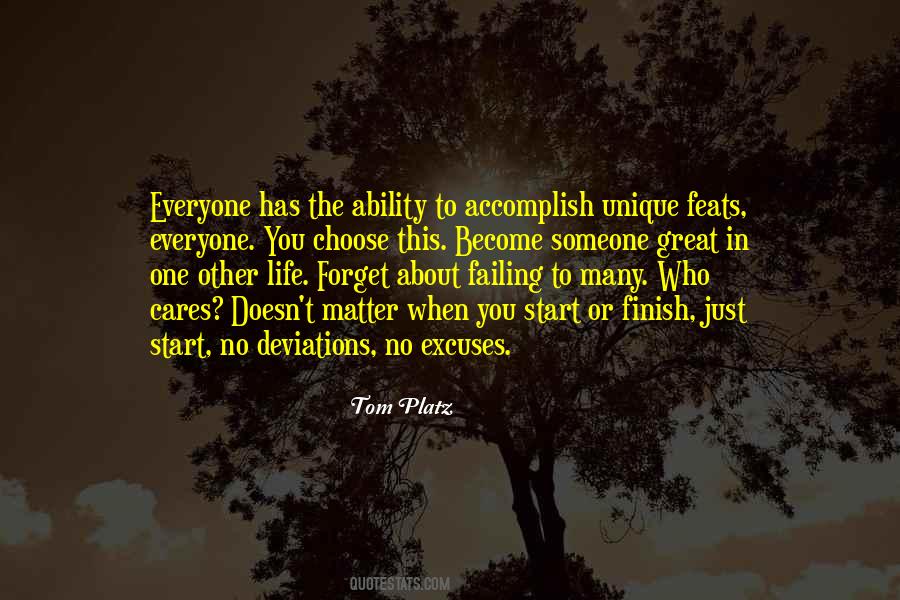 #3. The scariest thing in my life is the first morning of production on all my movies. It's the fear of failing, the loss of face, and a sense of guilt that everybody puts their faith in you and not coming through. - Author: Tony Scott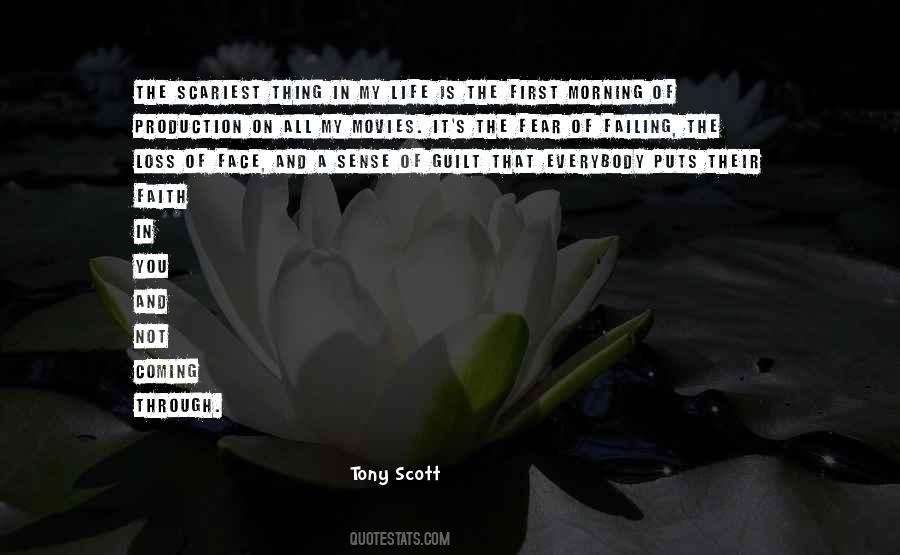 #4. We will all fail in life, but nobody has to be a failure. Failing at a thing doesn't make you a failure. You are only a failure when you quit trying. - Author: Joyce Meyer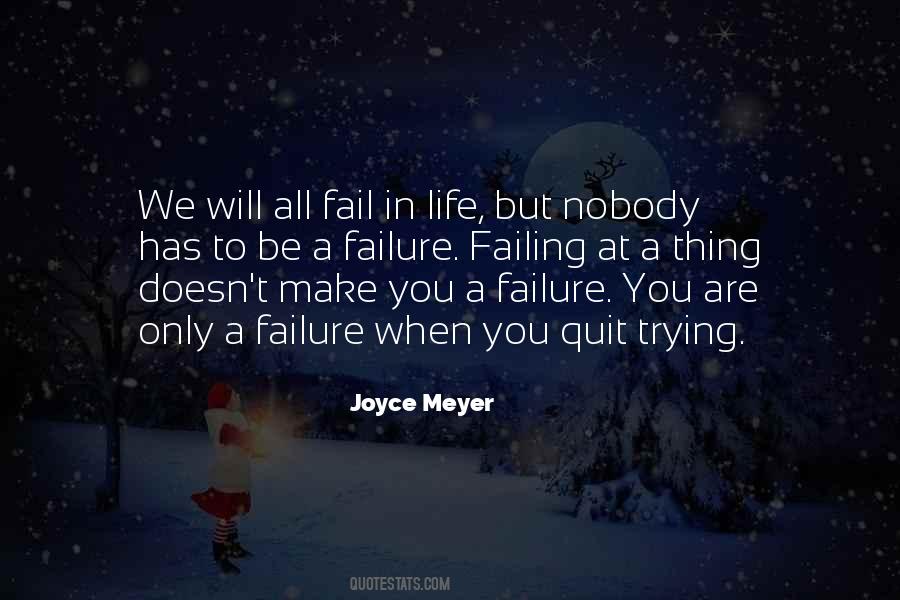 #5. How do you get up in the morning? Another wasted life it's so boring The system never failed you You failed yourself and all of your friends Now your heart is failing too A total system failure they pronounce you - Author: Juliana Hatfield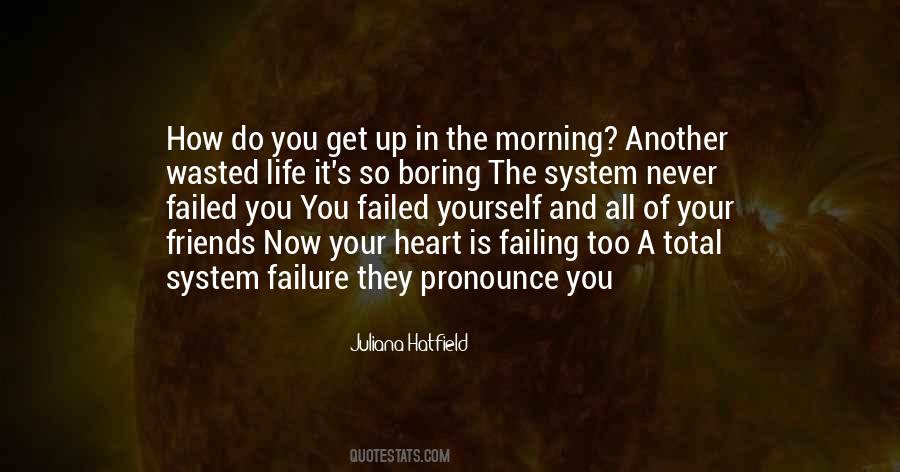 #6. It has been said that if you aim at nothing in life, you are likely to hit nothing! I have never had anyone come to me and say, 'Venita, I plan to fail.' Yet I have observed many who failed to plan and who unfortunately met with the same dismal results. - Author: Venita VanCaspel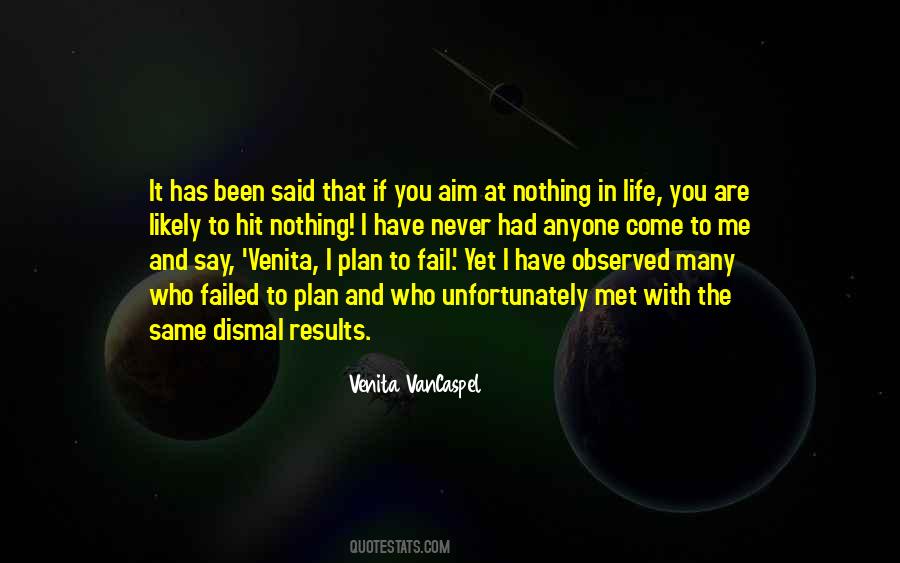 #7. For the first time in her life she found herself failing at something. - Author: Jane Green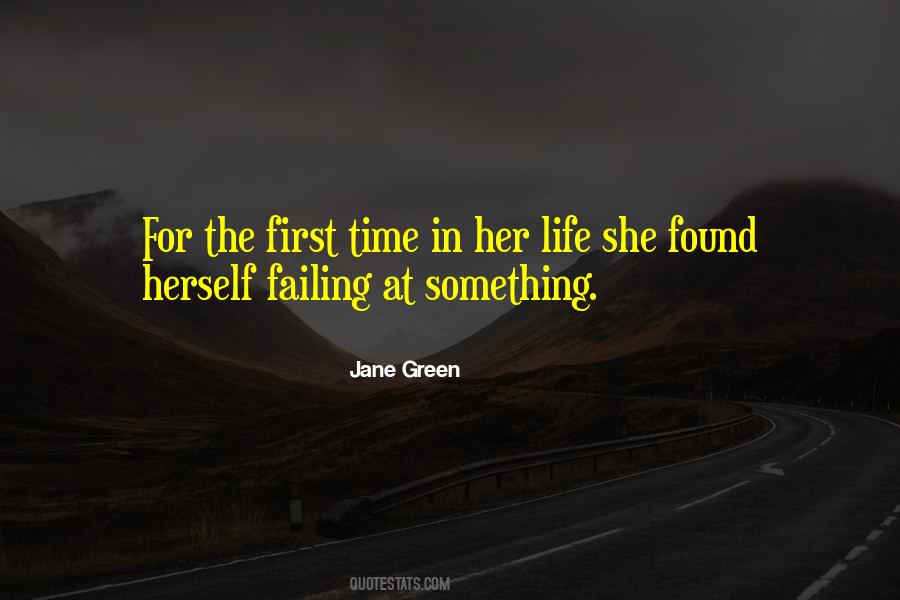 #8. We keep waiting for another Mahatma to make a difference in our society and nation. Well it is time to stop waiting. The mantra is "I change to change India". Which means each of us is the Mahatma and has the power to change this nation. Failing which we shall never change for the better. - Author: Jeroninio Almeida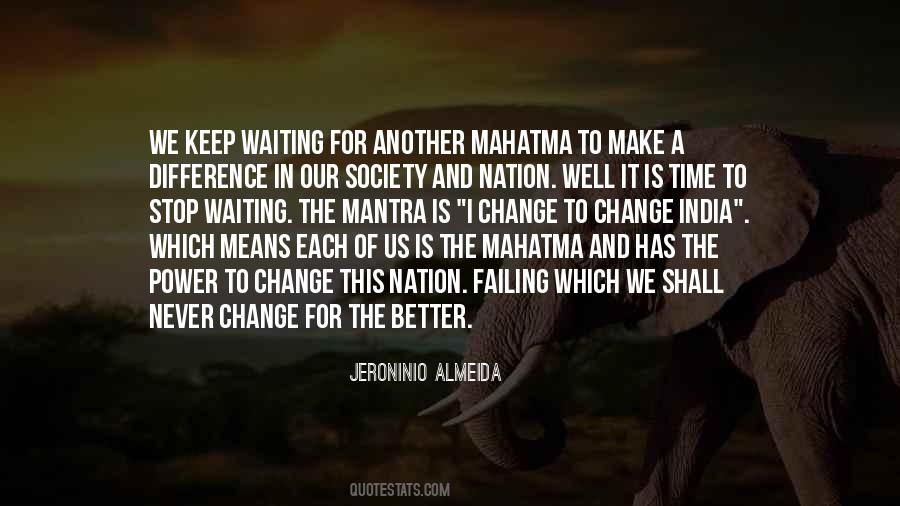 #9. Precarity designates that politically induced condition in which certain populations suffer from failing social and economic networks of support and become differentially exposed to injury, violence, and death. - Author: Judith Butler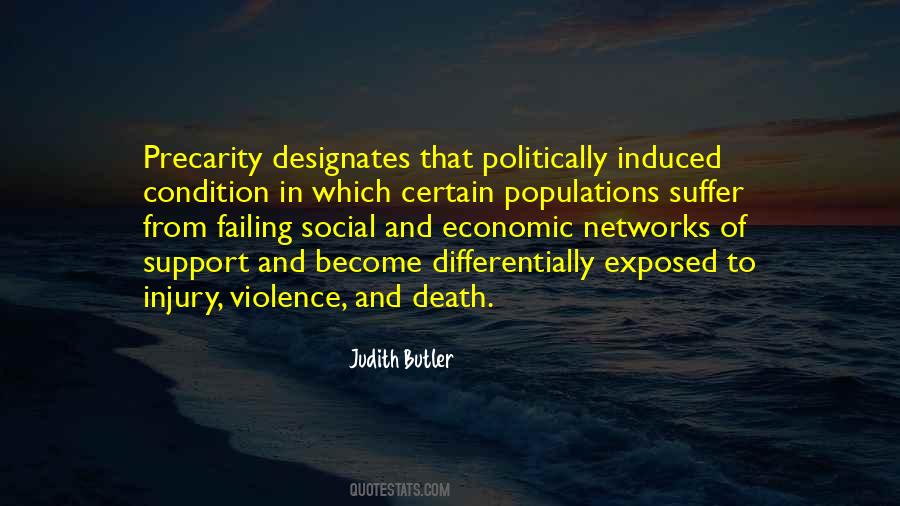 #10. One is not, my dear sir, a superior man merely because one sees the world in an odious light. One only hates mankind and life itself through failing to look deeply enough. - Author: Francois-Rene De Chateaubriand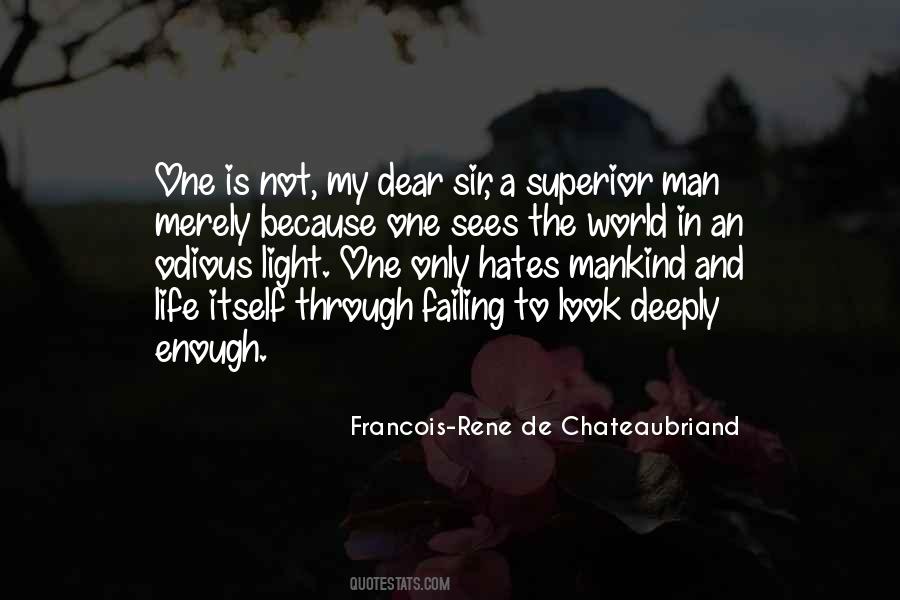 #11. Life will throw everything but the kitchen sink in your path, and then it will throw the kitchen sink. It's your job to avoid the obstacles. If you let them stop you or distract you, you're not doing your job, and failing to do your job will cause regrets that paralyze you more than a bad back. - Author: Andre Agassi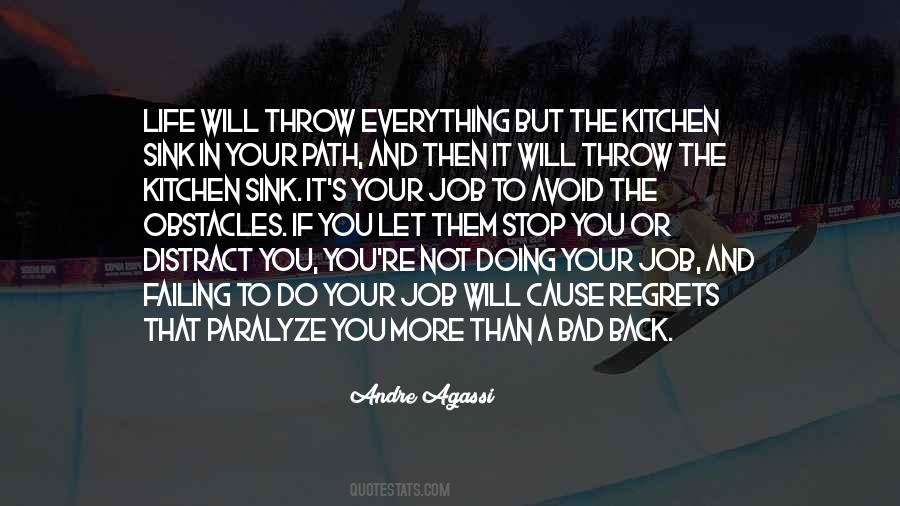 #12. Whenever you see me somewhere succeeding in one area of my life, that almost certainly means I am failing in another area of my life. - Author: Shonda Rhimes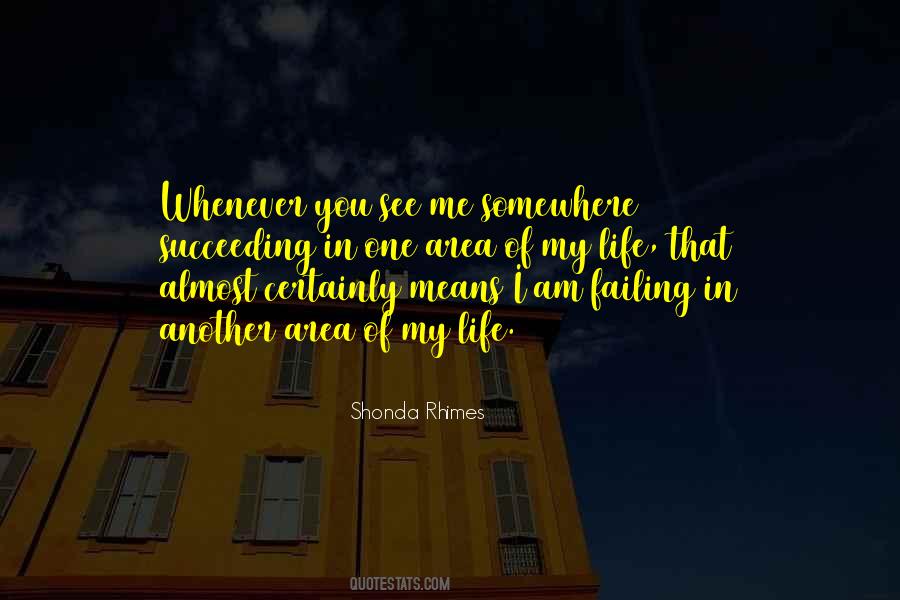 #13. Failure does not exist. Failure is simply someone else's opinion of how a certain act should have been completed. Once you believe that no act must be performed in any specific other-directed way, then failing becomes impossible. - Author: Wayne Dyer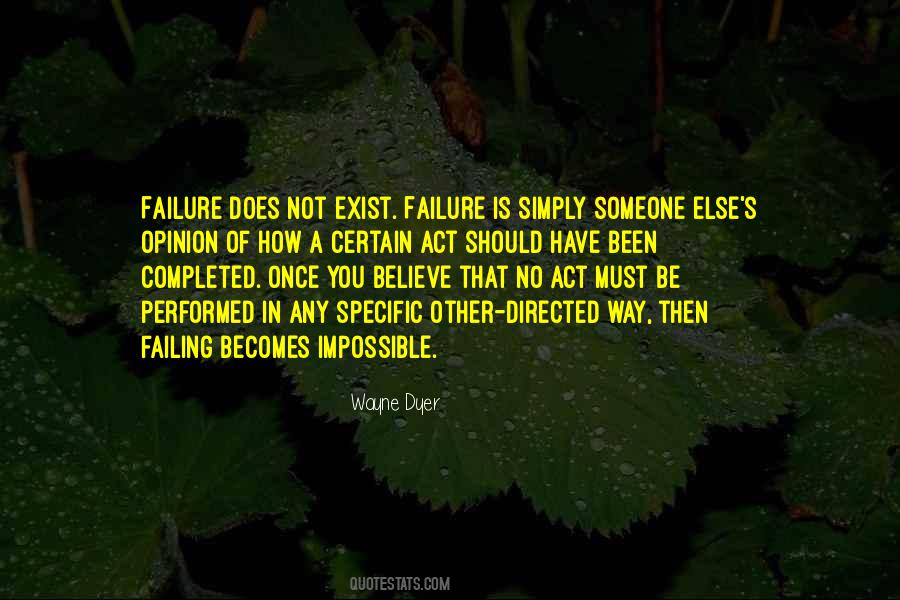 #14. Watching somebody else fail definitely makes you feel better with what you've accomplished and where your standing is in life. - Author: Shiri Appleby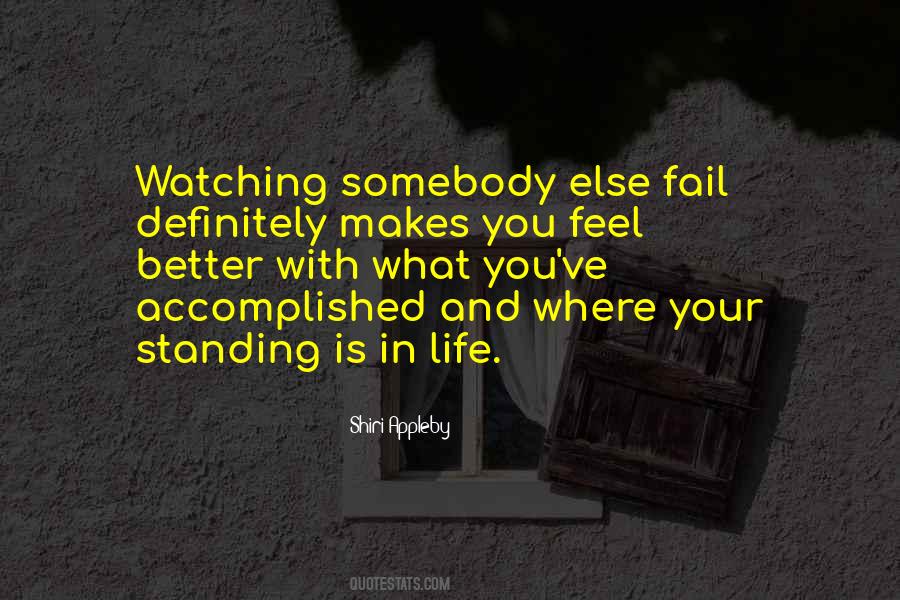 #15. I grieved, but a part of me felt a lightening of a burden that I had carried all my life: that I could never be worthy of them, that I would always disappoint or fail them. As an unknown slave in the fields of the baron, I knew the worst was over. I had failed them. At least I could not do so again - Author: Megan Whalen Turner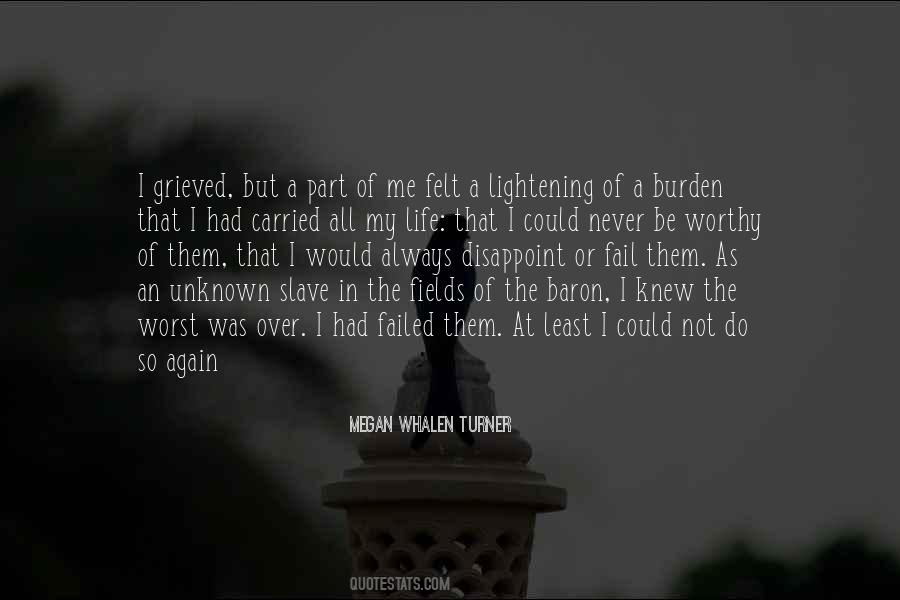 #16. No-one wants to see anybody fail in life. - Author: Barry O'Sullivan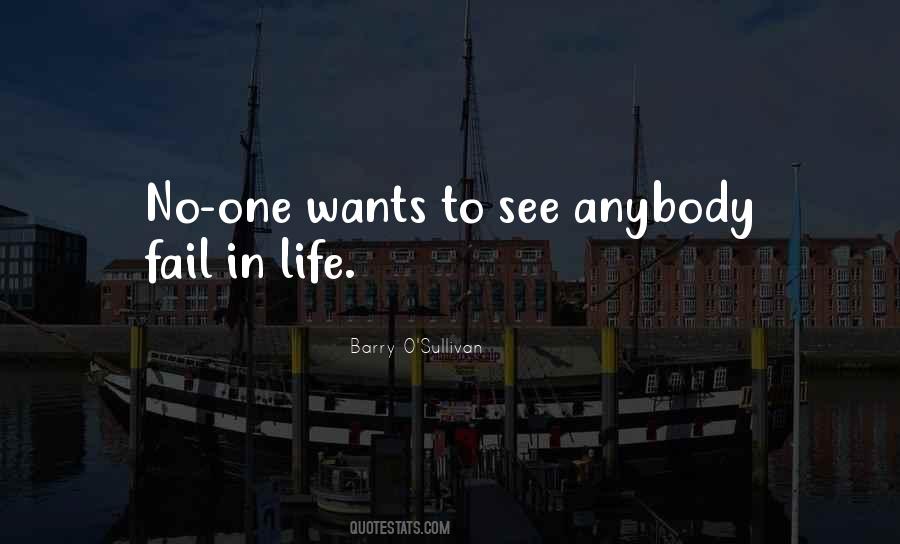 #17. Because in life, the question is not if you will have problems, but how you are going to deal with them. Stop failing backward and start failing forward! - Author: John C. Maxwell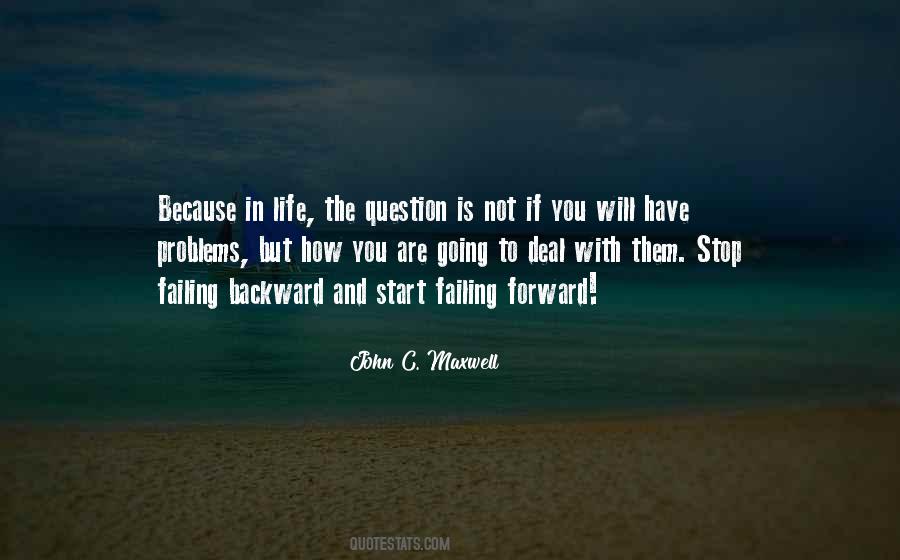 #18. Without failing at one thing, there won't be an opportunity to try again, learn and grow. Life isn't static but dynamic. Learn to embrace whatever situation you may face and strive to overcome. Believe in yourself, knowing your best is yet to come. - Author: Kemi Sogunle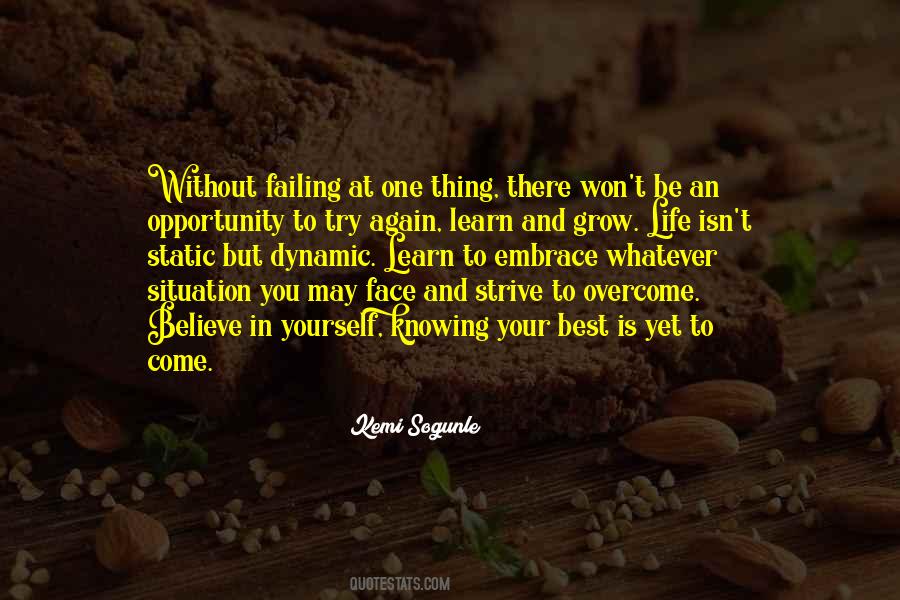 #19. If I'm not free to fail, I'm not free to take risks and everything in life that's worth doing involves a willingness to take a risk. - Author: Madeleine L'Engle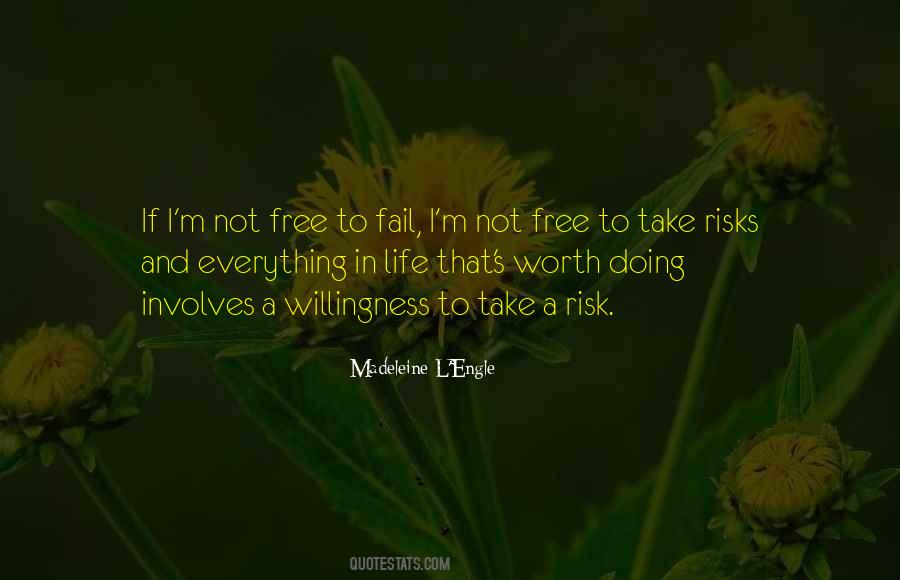 #20. A Gallagher Girl's real grades don't come in pass or fail - they're measured in life or death. - Author: Ally Carter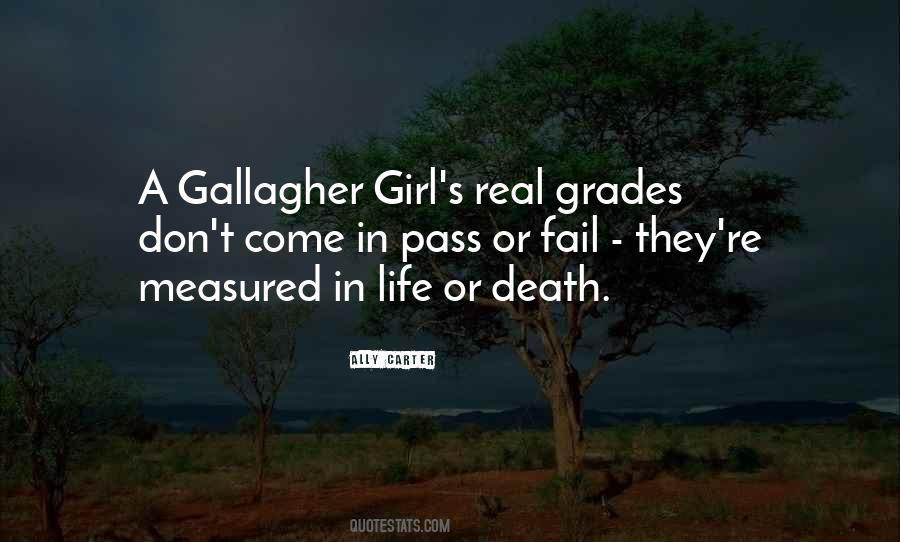 #21. The true self is always in motion like music, a river of life, changing, moving, failing, suffering, learning, shining, - Author: Brenda Ueland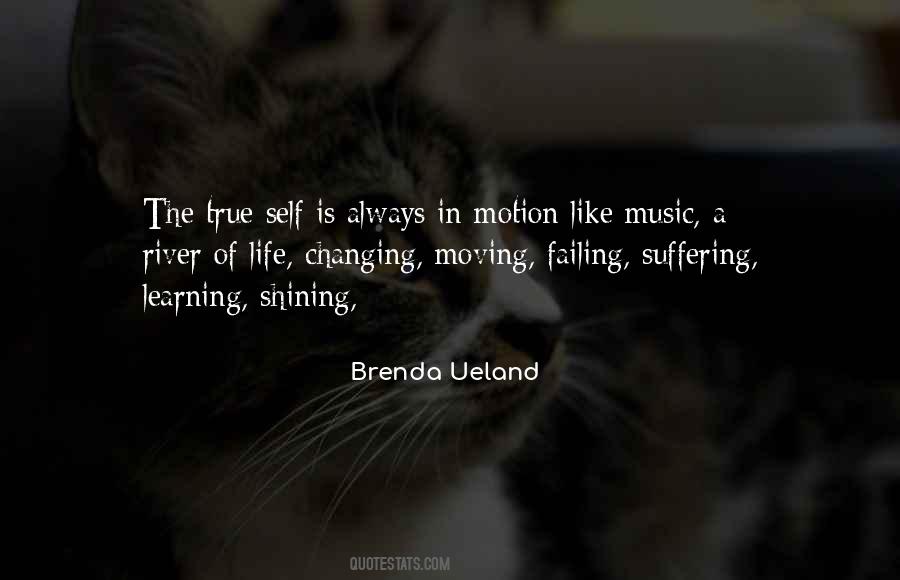 #22. Most of the reason we don't do things is because we're afraid to fail. I just made a decision one day that I was not not going to do things in my life because of fear. - Author: Sara Blakely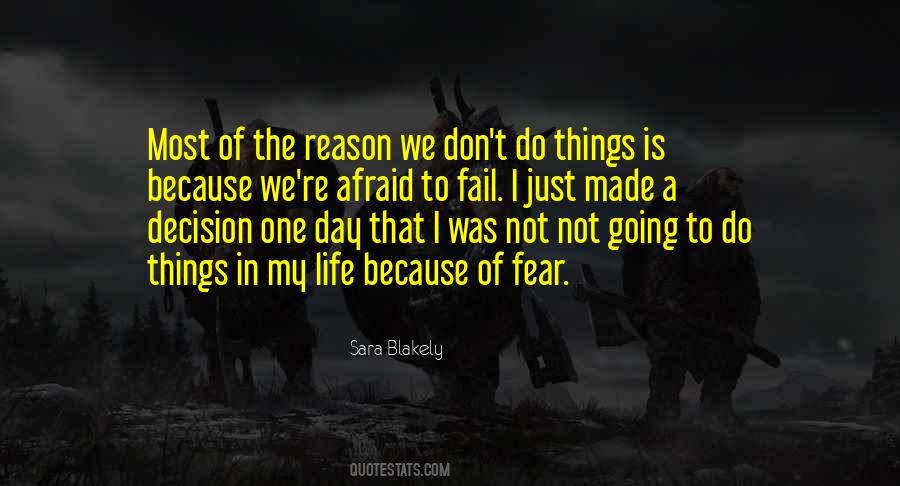 #23. Friends are an aid to the young, to guard them from error; to the elderly, to attend to their wants and to supplement their failing power of action; to those in the prime of life, to assist them to noble deeds. - Author: Aristotle.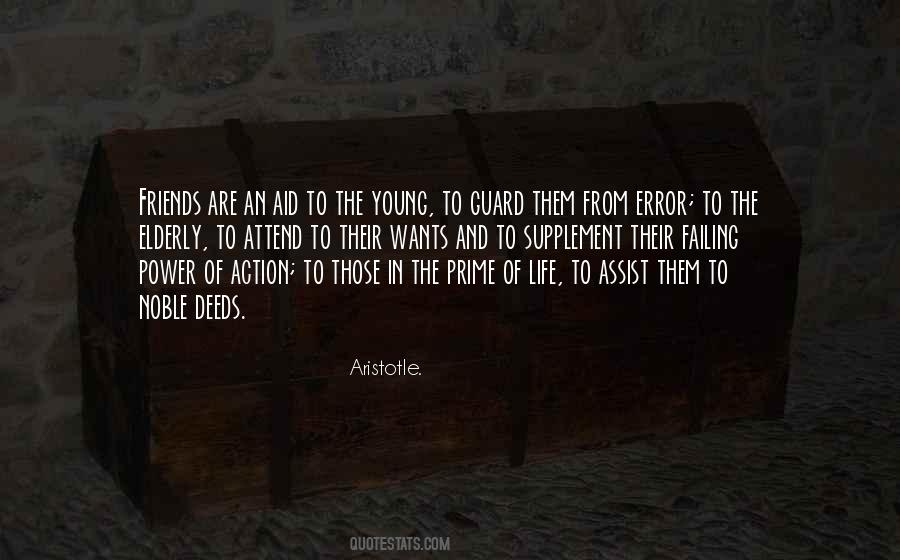 #24. Every challenge you encounter in life is a fork in the road. You have the choice to choose which way to go - backward, forward, breakdown or breakthrough. - Author: Ifeanyi Enoch Onuoha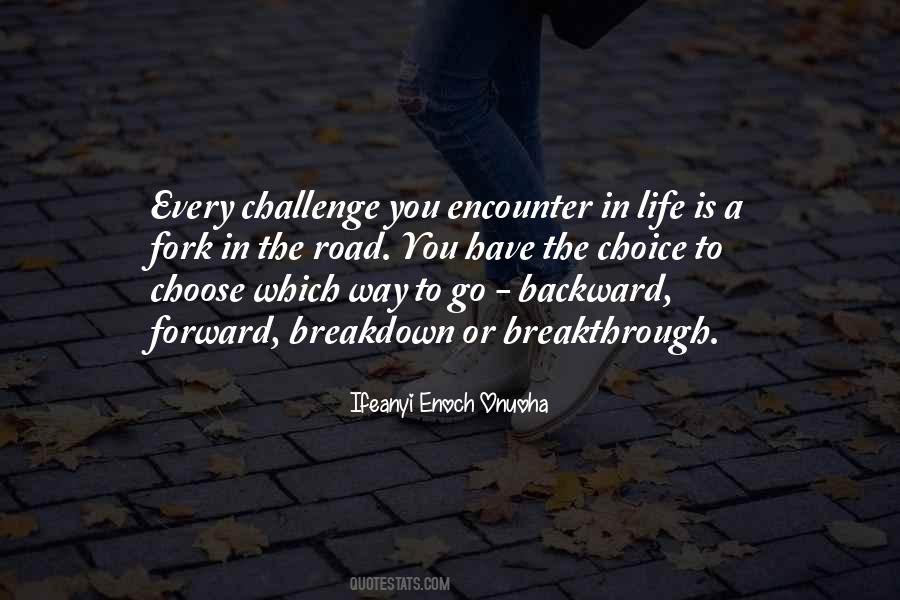 #25. It was failing part of my Ph.D. that led me into novel-writing. By then I was 29, had remarried and had a second baby. It struck me that I'd lost my path in life and I felt frustrated. That's when I started to write. - Author: Kate Atkinson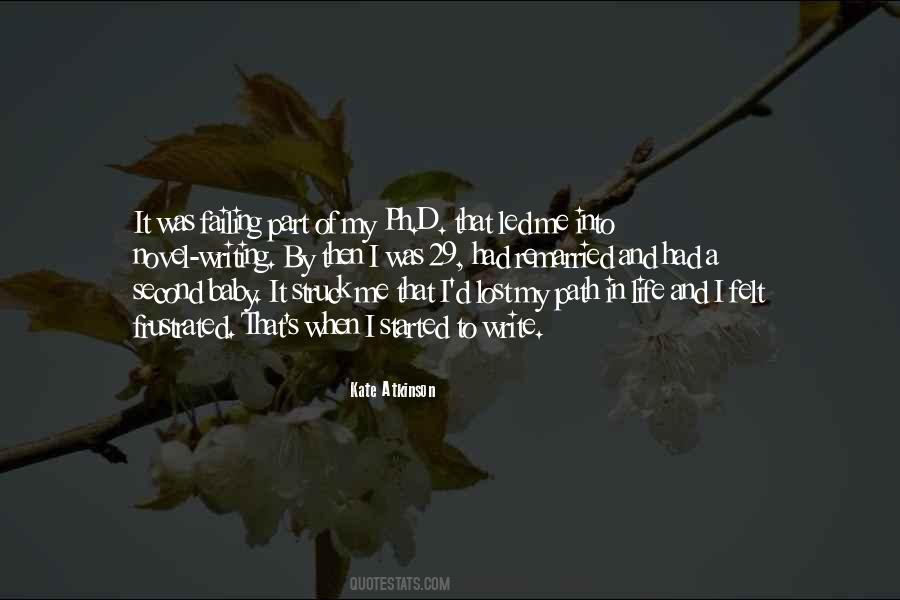 #26. I come from playing sports. I compete, so I gotta be better than I was last year. I gotta get better, and that better gotta come from just growing. From learning new stuff to working on it, experience it in life, and failing. - Author: Common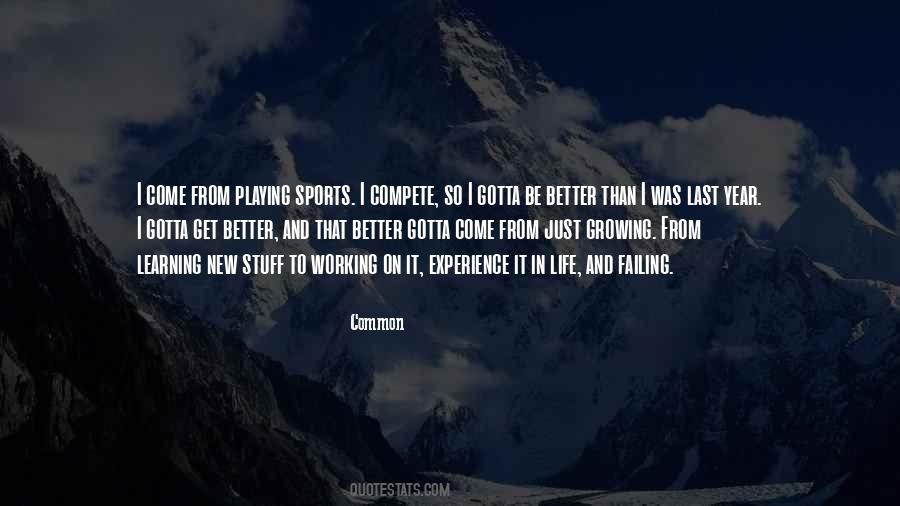 #27. We don't have to be afraid of stepping out. We don't have to be afraid of failing. We only have to be afraid of not trusting God. - Author: Jennifer L. Lane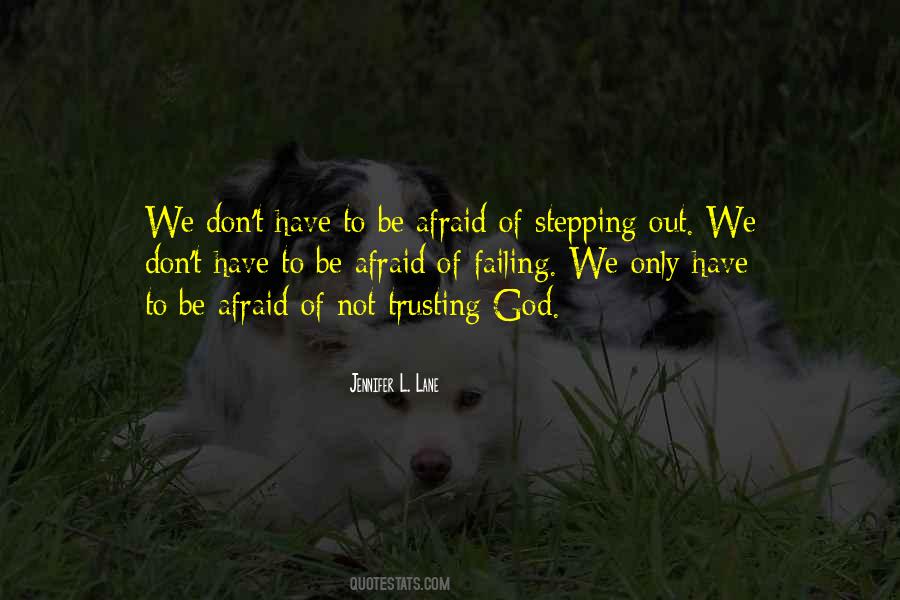 #28. I think at times I read too much of my own press. I wish I was better at taking in how great my life is, but that's surprisingly elusive. I tend to be very hard on myself and insecure about failing no matter what happens. - Author: Seth MacFarlane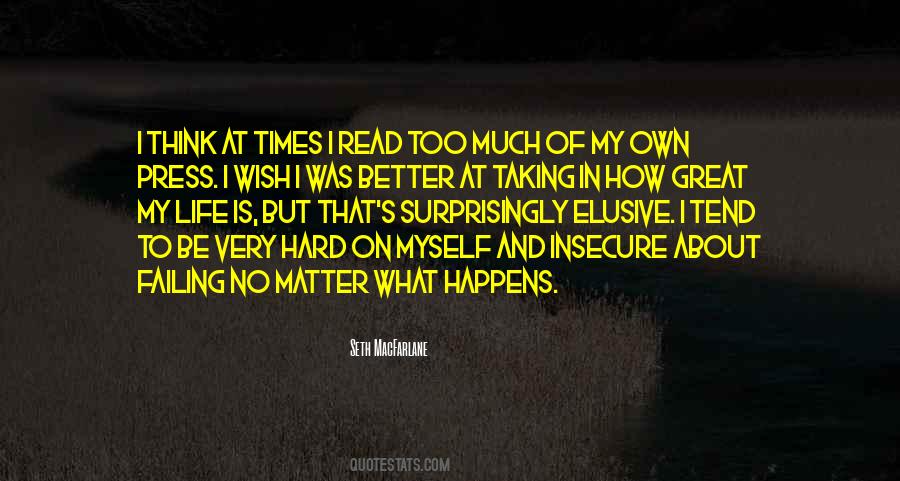 #29. Sooner or later, the man who learnt lessons from his failures will be the one to be sought first for guidance, counsel and formula on how to be successful in life's endeavours. - Author: Ogwo David Emenike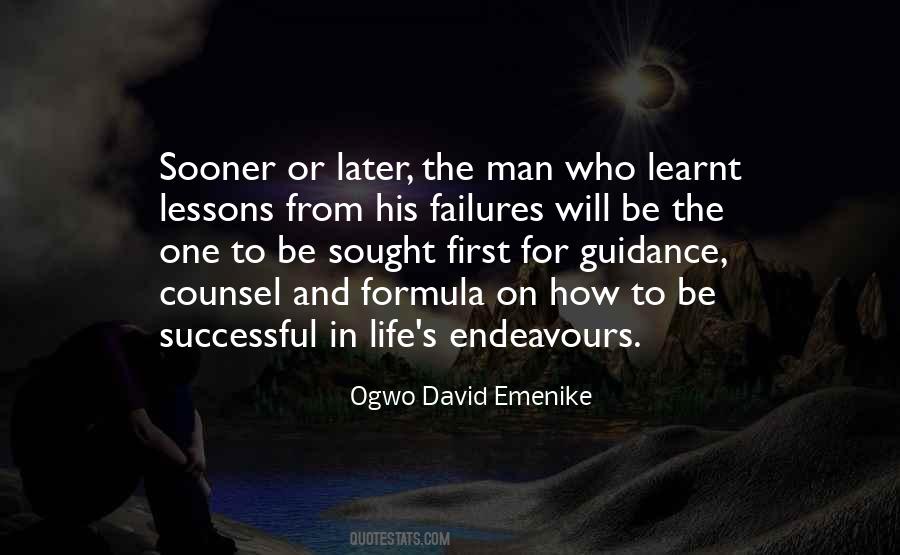 #30. The true Losers in Life, are not those who Try and Fail, but those who Fail to Try. - Author: Jess C. Scott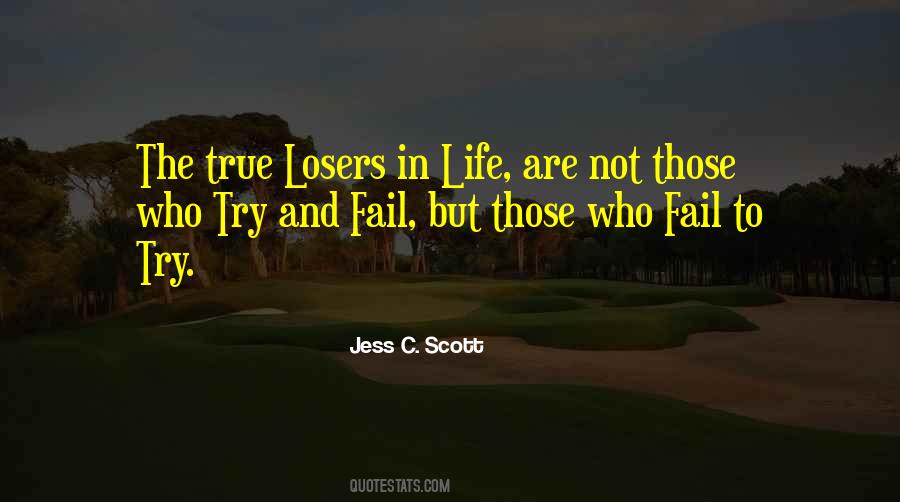 #31. There is a deep contradiction in failing to enjoy life and yet fearing death when faced with it. - Author: Yoshida Kenko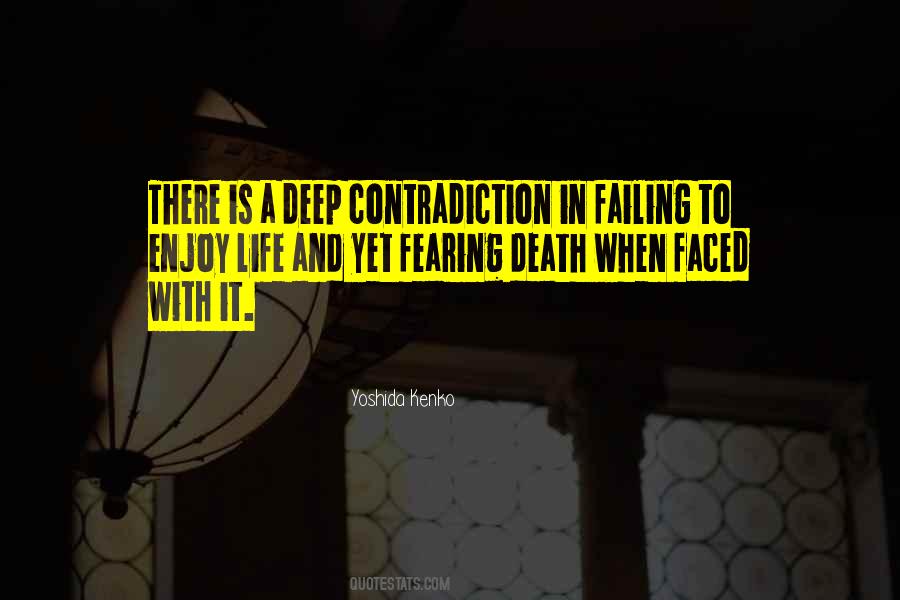 #32. I would be a winner because I was a loser! That's right. I dream of failure every night of my life, and that's my secret. To makeit in this rat race you have to dream of failing every day. I mean, that is reality. - Author: Donald Freed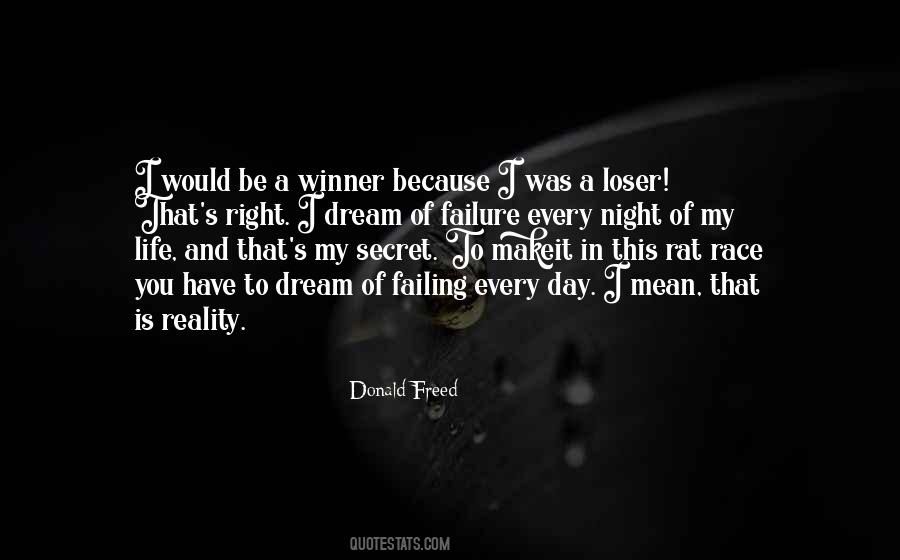 #33. The aim is to produce specific results by your actions, so you begin to do things on purpose. If I leave things to chance, I am losing the plot to make success deliberate, meaning I am increasing my chances of failing in any given task. - Author: Archibald Marwizi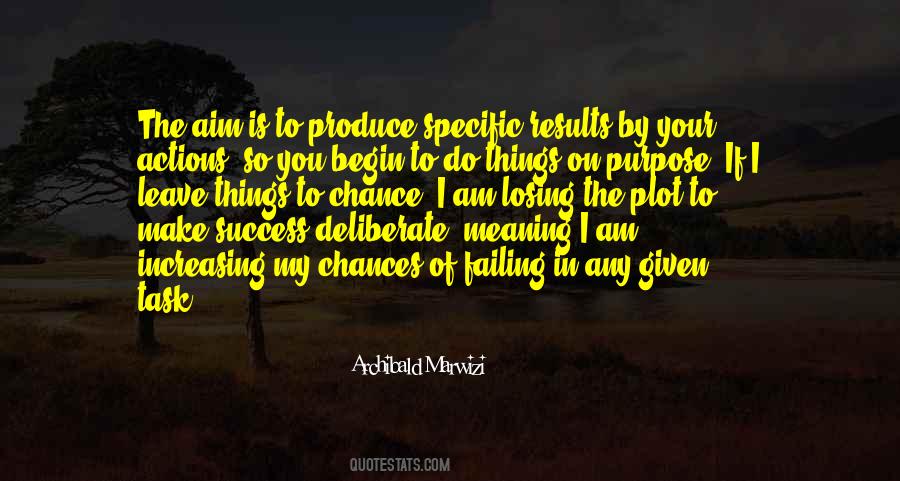 #34. In taking life for granted, we fail to notice it. - Author: Stephen Batchelor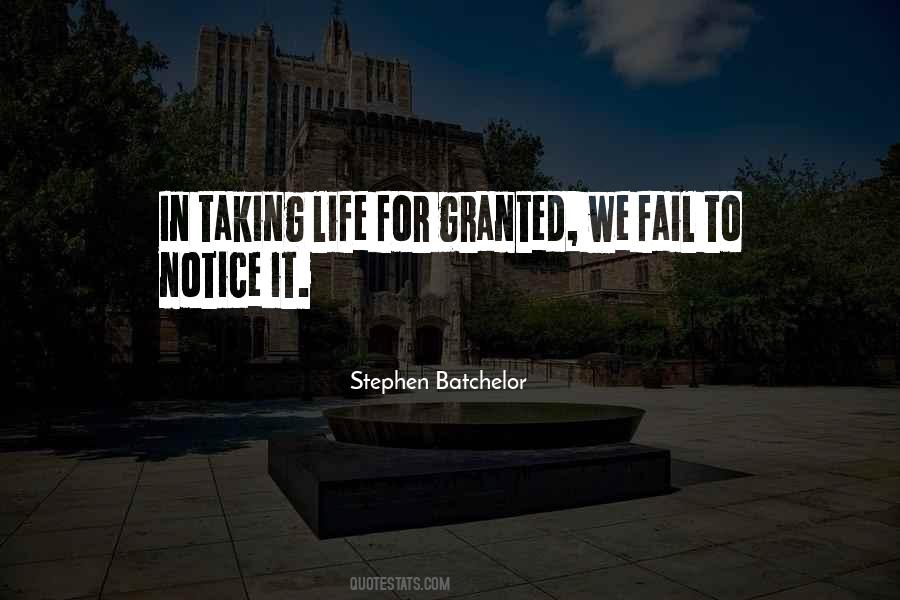 #35. Only one-fourth of the sorrow in each man's life is caused by outside uncontrollable elements, the rest is self-imposed by failing to analyze and act with calmness. - Author: Holbrook Jackson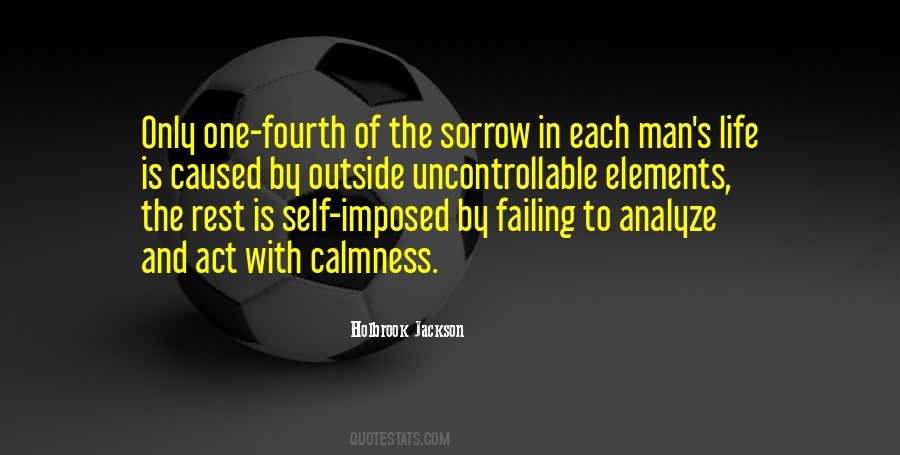 #36. I am a responsible parent and have always provided for my children. That fact cannot be disputed. I have made mistakes in my life, but failing to care for my children is not one of them. - Author: Jamal Lewis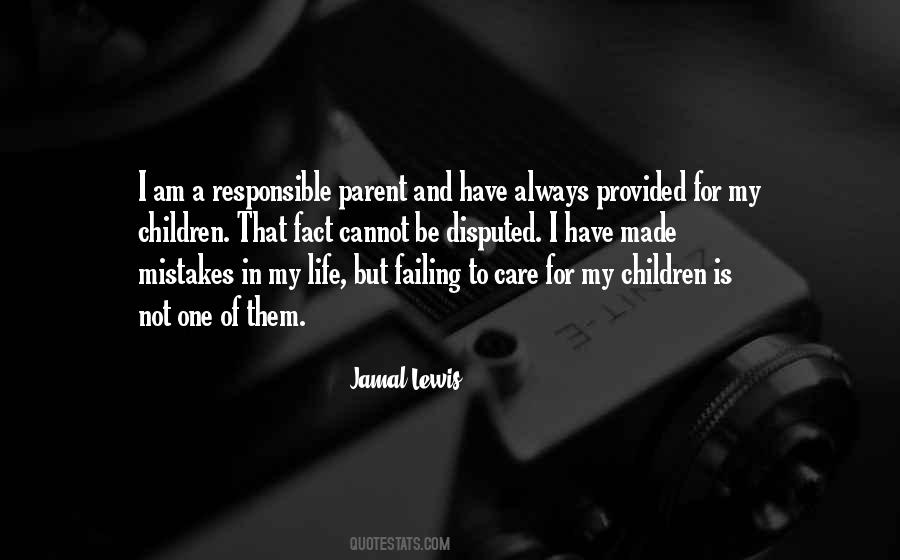 #37. When you are older and have swum out into the stream of life, you'll see
there are no "good" people, little girl. We're all trying and failing, trying too hard and failing too often. Remember that. We shouldn't judge too harshly, in the end, the sins of others" ... - Author: Kathleen Tessaro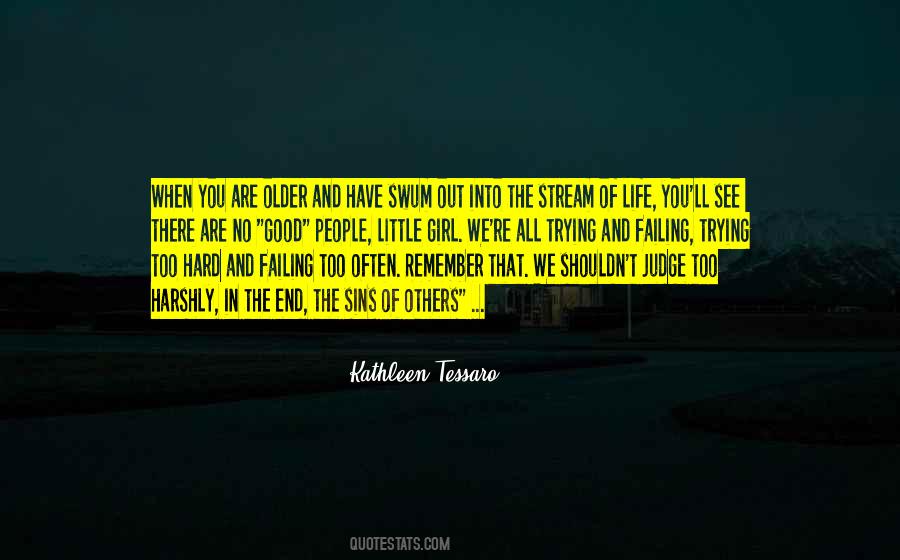 #38. Many times in your life you may think you are failing, but ultimately you will express yourself and that expression will justify your life. - Author: Irving Stone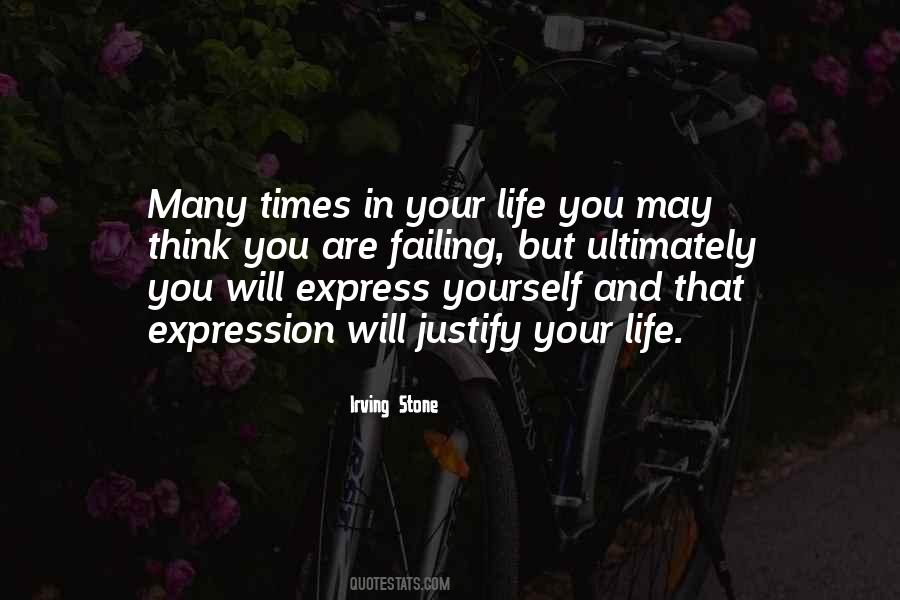 #39. Sometimes when you start losing detail, whether it's in music or in life, something as small as failing to be polite, you start to lose substance. - Author: Benny Goodman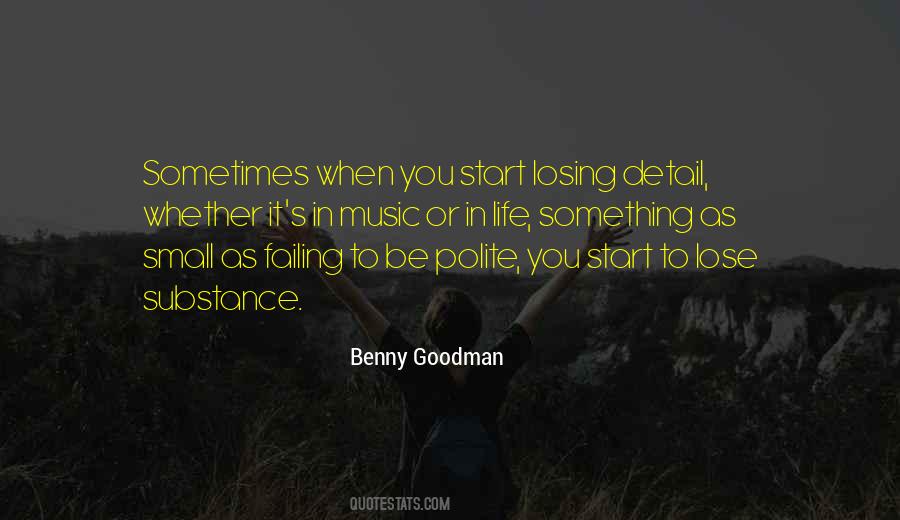 #40. What could I do? What do you do to make up for failing everyone in your life? How do you make it right? How do you apologize for hideous things you never intended to happen? - Author: Jim Butcher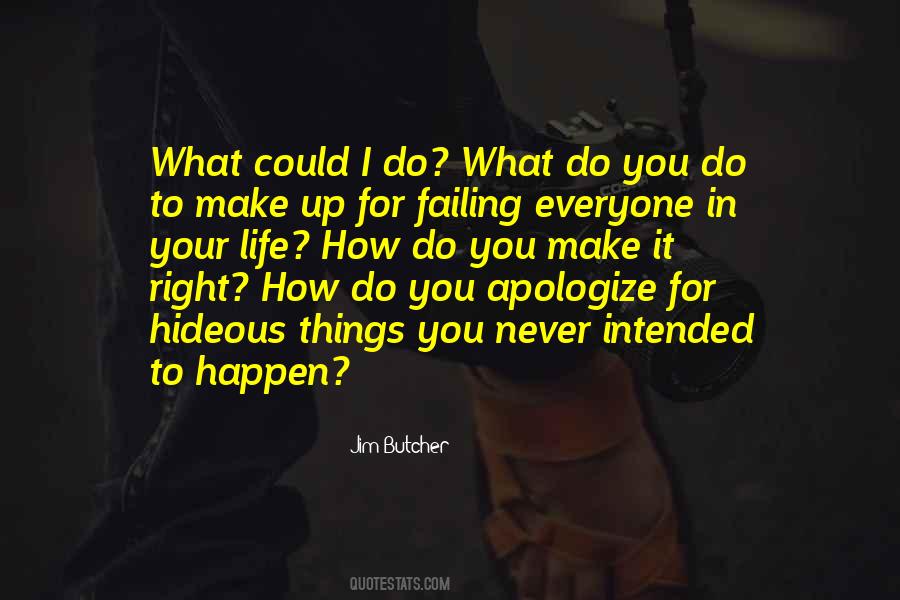 #41. My business in life has been to think and learn, and to speak out with absolute freedom what I have thought and learned. The freedom is itself a positive and never-failing enjoyment to me, after the bondage of my early life. - Author: Harriet Martineau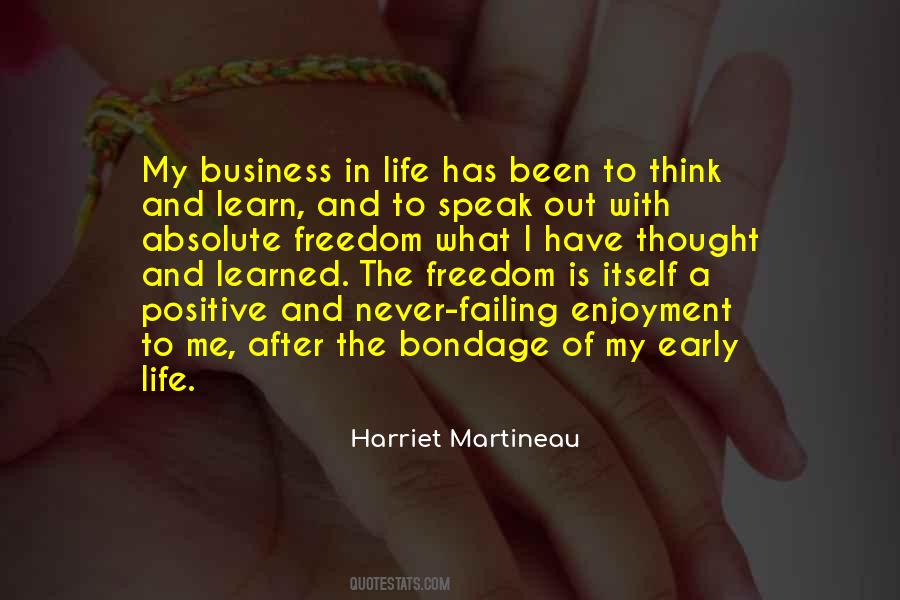 #42. You do not fail in life, you only produce results, and you have the right to learn and grow from any results that you produce. - Author: Wayne Dyer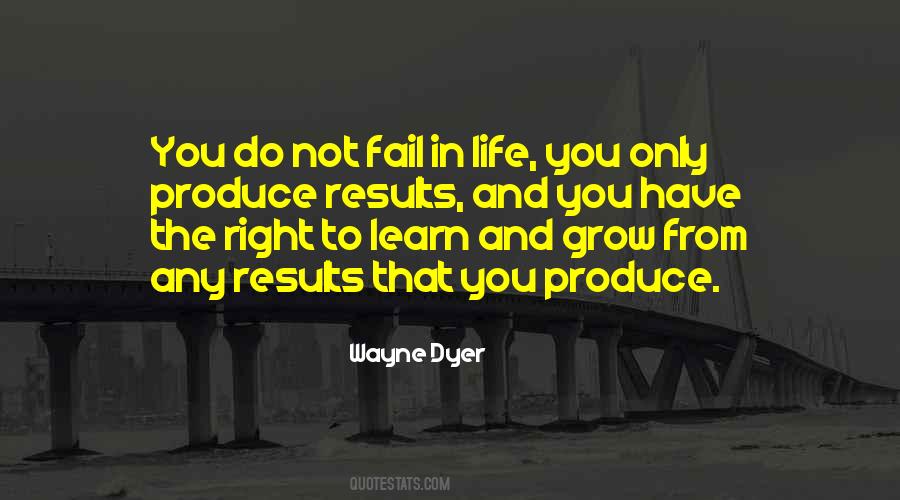 #43. When I was growing up I noticed something. Every time I wanted to do something and I feared that I will fail, I always ended up failing. In life, whatever you fear always happen to you. - Author: A.B. Joseph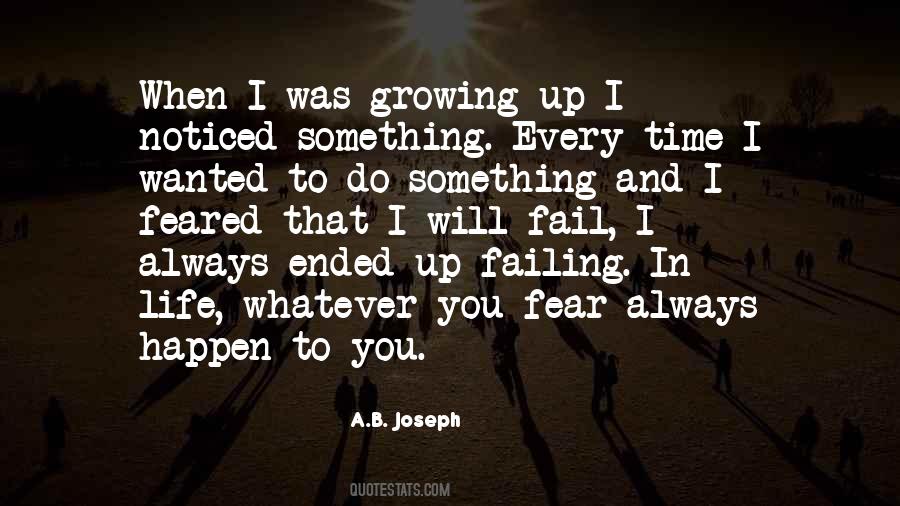 #44. Jo couldn't even lose her heart in a decorous manner, but sternly tried to quench her feelings, and failing to do so, led a somewhat agitated life. She was mortally afraid of being laughed at for surrendering, after her many and vehement declarations of independence. - Author: Louisa May Alcott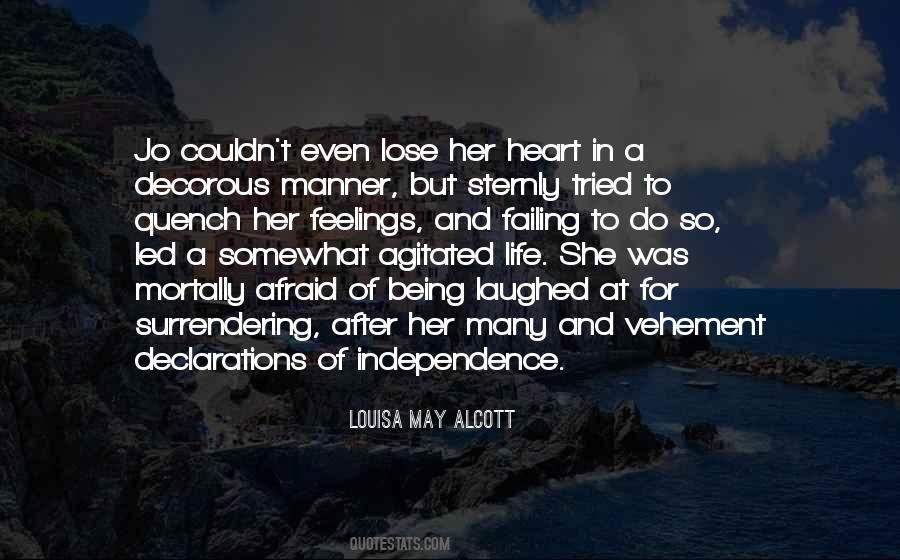 #45. But I think for the first time in my life, something has mattered enough for me to take a chance. I'm way more terrified of losing you than I ever could be of trying and failing. - Author: Penelope Ward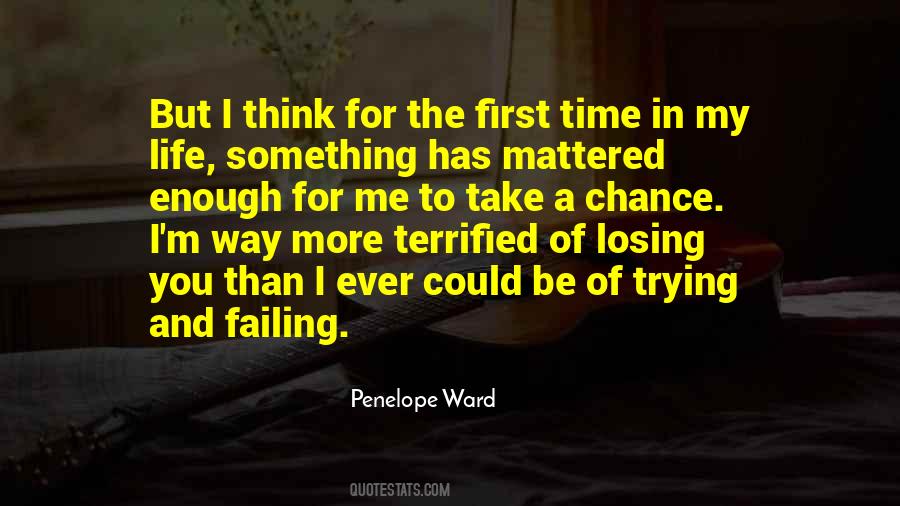 #46. What do you want?" I was trying so hard to stay calm, and failing miserably. Rrrrrrip. I felt cool air on my navel. "To make you come" - rrrripppp - "harder than you ever have in your life. - Author: Jasinda Wilder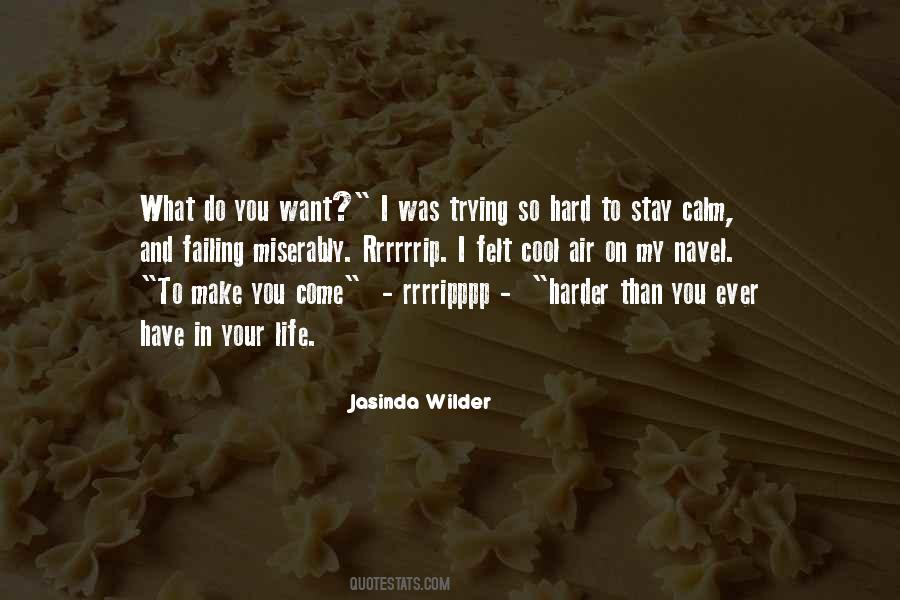 #47. My body trembled as all the regrets of my life washed through me, my heart feeling as if it were on the verge of failing. My sould cried out for her. It had never stopped its search for her in nine years, and I could still feel her calling for me. - Author: A.L. Jackson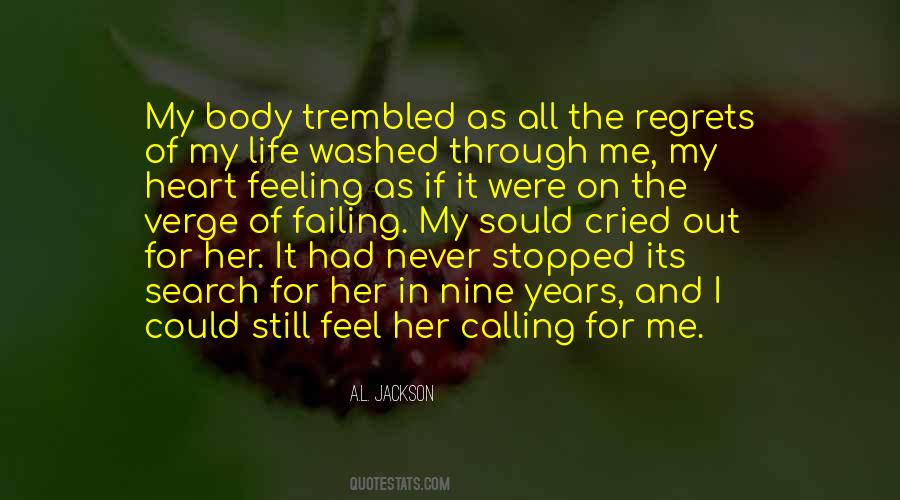 #48. Failing adds to your experience, Success adds to your self-image. In life everything has its bright sides, you just need to perceive life positively, and focus on what you have instead of complaining on what you can't have - Author: Jeekeshen Chinnappen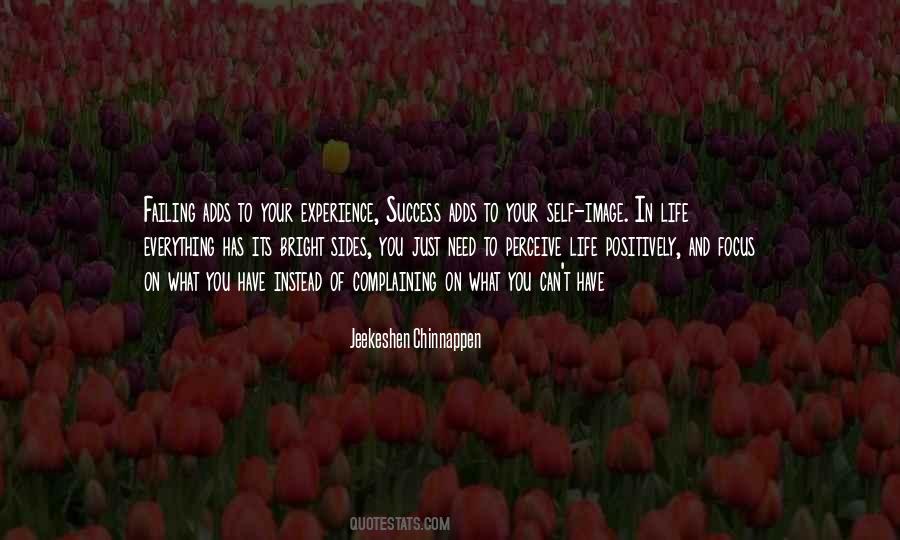 #49. What surprises me in life are not the marriages that fail, but the marriages that succeed. - Author: Rita Hayworth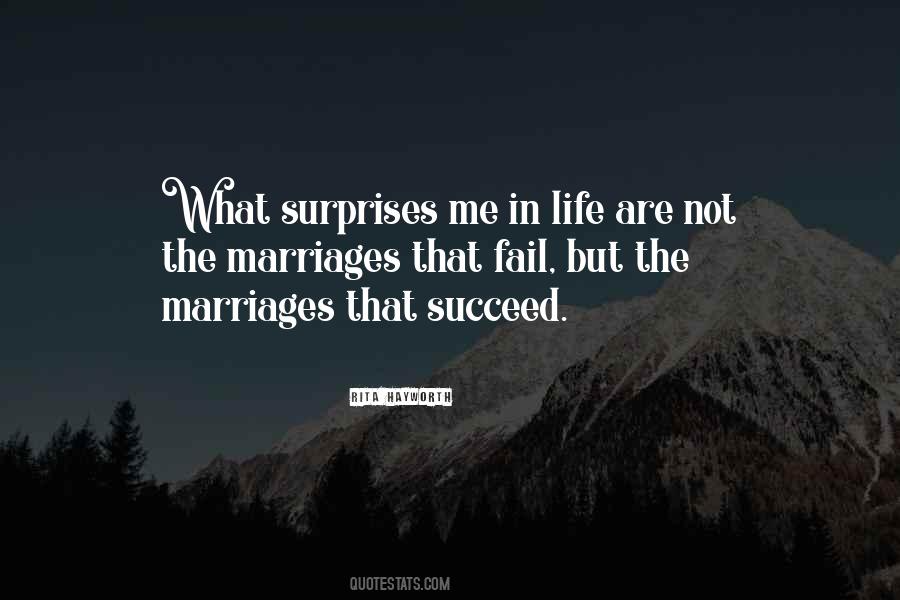 #50. I've always believed in my abilities. Nobody ever gave me anything in life. I had to work for everything I got. It may have gotten really rocky for a while, but I persevered, because I'm not afraid of failing. - Author: Chauncey Billups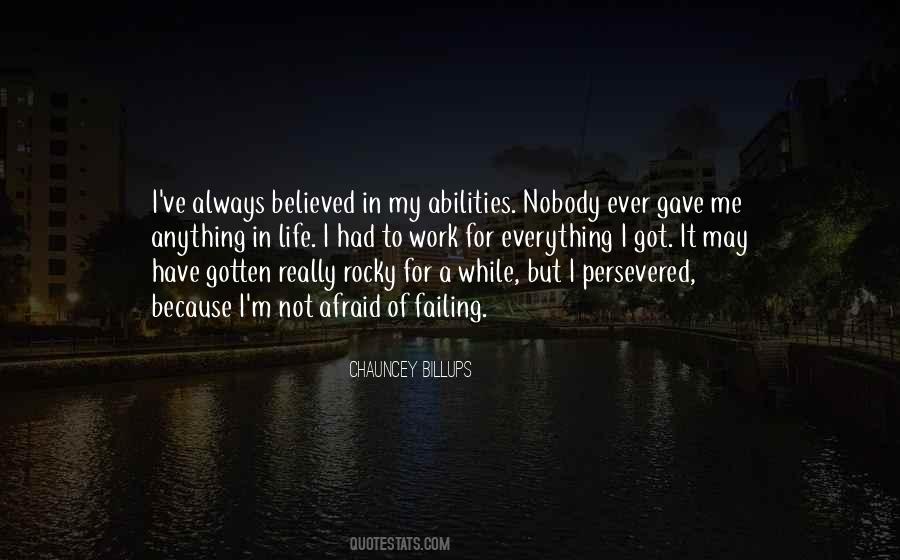 #51. Average is a failing plan! Average doesn't work in any area of life. Anything that you give only average amounts of attention to will start to subside and will eventually cease to exist. - Author: Grant Cardone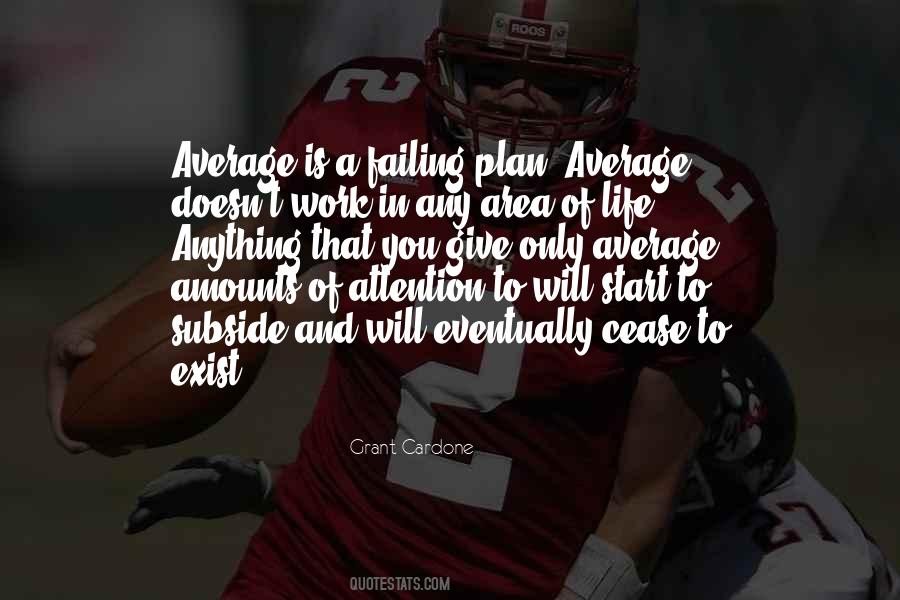 #52. Permanent remorse about failing to do your human duty, in my opinion, can be worse than losing your life. - Author: Miep Gies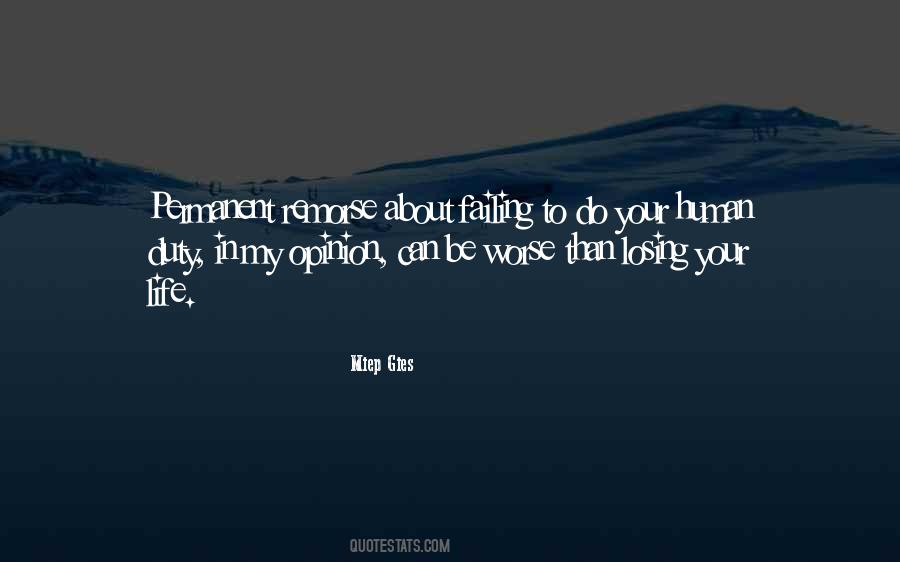 #53. You can't live without failing at something, unless you love so cautiously you might as well have nit lived at all, in which case, you fail be default. - Author: J.K. Rowling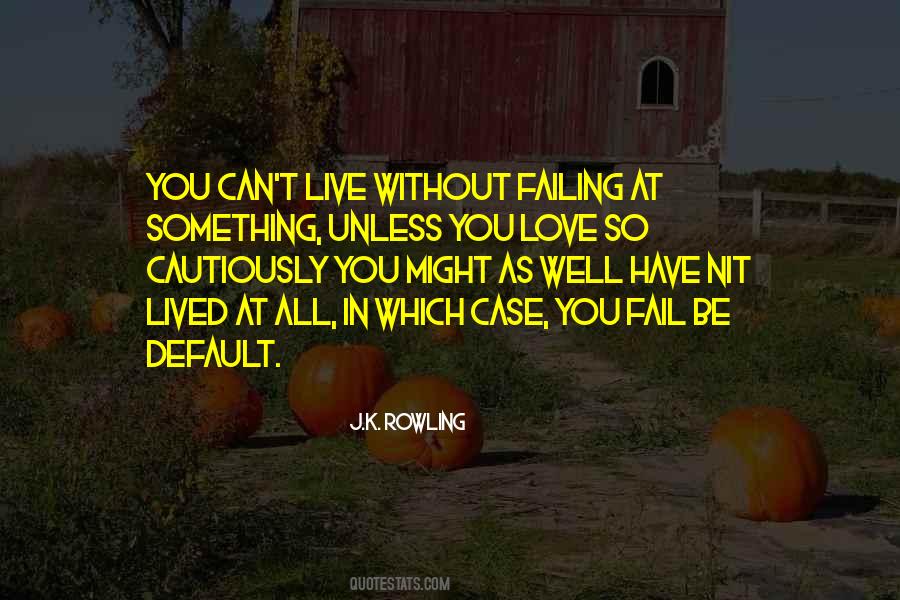 #54. Most people fail in life because they major in minor things. - Author: Tony Robbins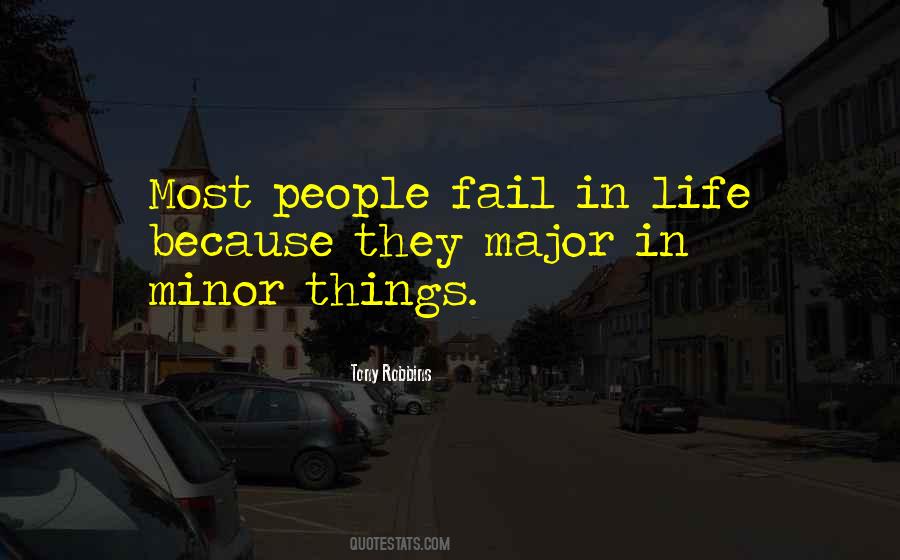 #55. Either one fails in one's art or in one's life. - Author: Anais Nin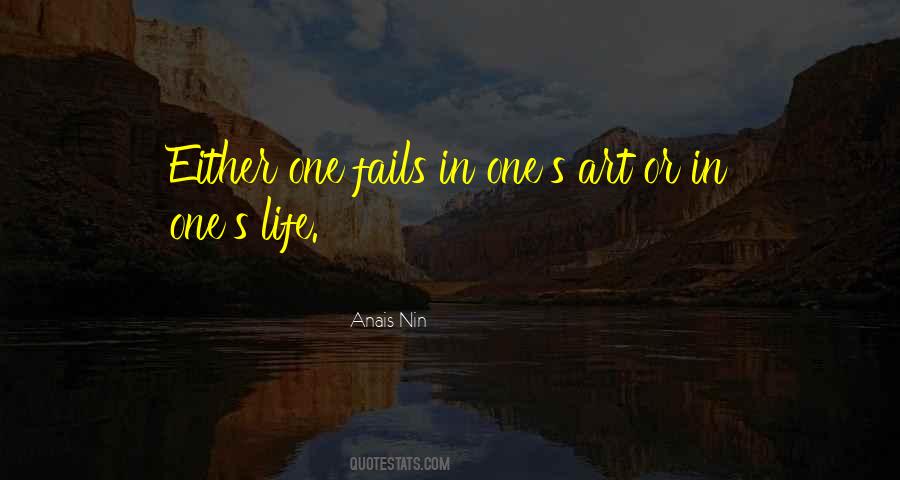 #56. You must get your living by loving. But as it is said of the merchants that ninety-seven in a hundred fail, so the life of men generally, tried by this standard, is a failure, and bankruptcy may be surely prophesied. - Author: Henry David Thoreau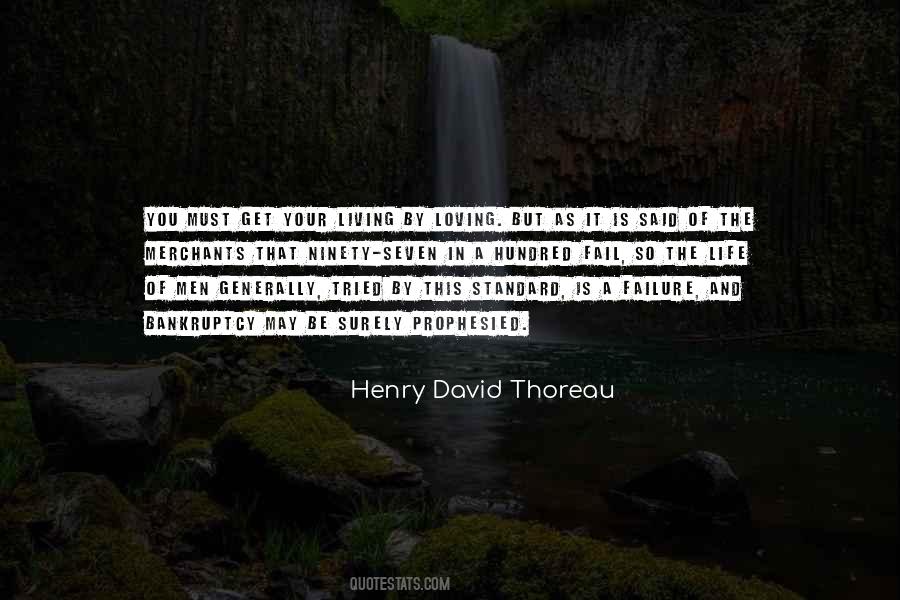 Famous Authors
Popular Topics