Expressionism Famous Quotes & Sayings
List of top 40 famous quotes and sayings about expressionism to read and share with friends on your Facebook, Twitter, blogs.
Top 40 Quotes About Expressionism
#1. When a husband says, "I run things in my home" he may mean the washing machine, the dishwasher and the vacuum cleaner. - Author: Sam Ewing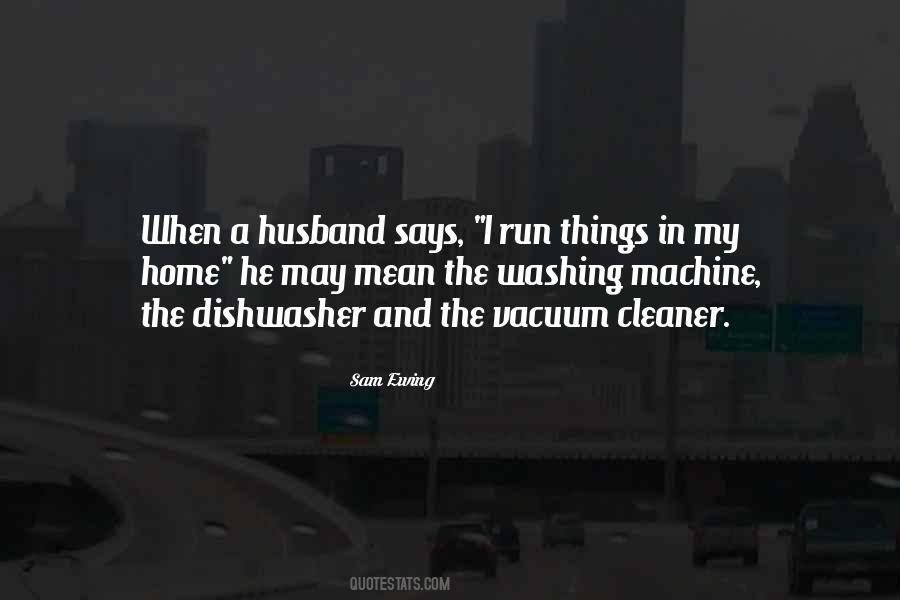 #2. I am not an exponent of expressionism. I don't know exactly what that means, but I don't like the sound of it. I dislike cults and isms. I want to paint in terms of my own thinking and feeling. - Author: Georgia O'Keeffe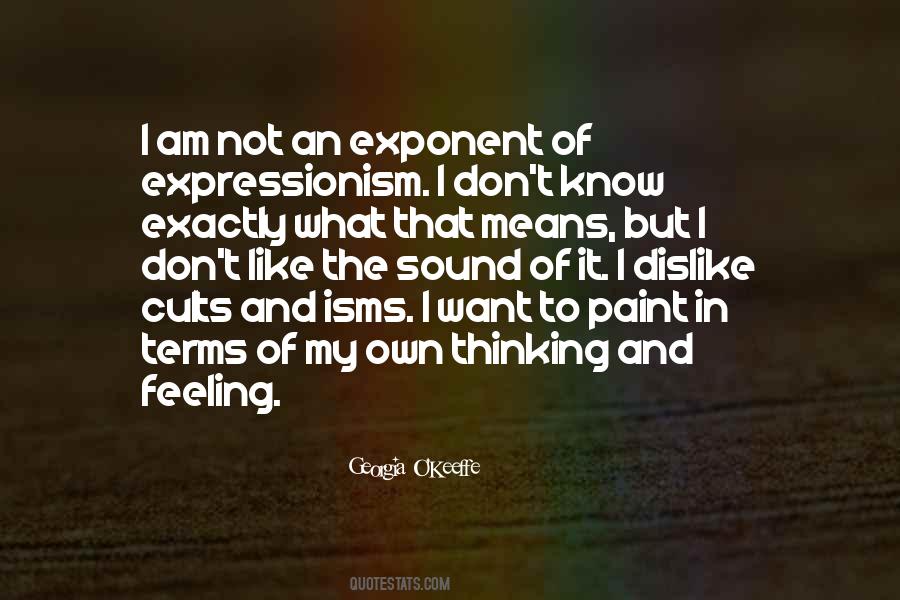 #3. Rational discourse is only one way of presenting and examining an issue and by no means the best. Our new intellectuals are not aware of its limitations and of the nature of the things outside. - Author: Paul Feyerabend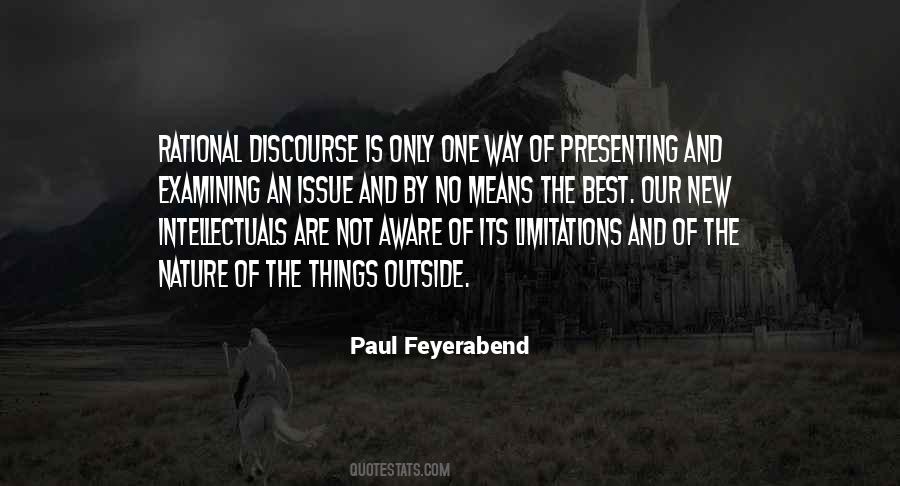 #4. And that Newman wasn't, and yet to me Pollock is just as radical and unlike Expressionism as Newman. - Author: Donald Judd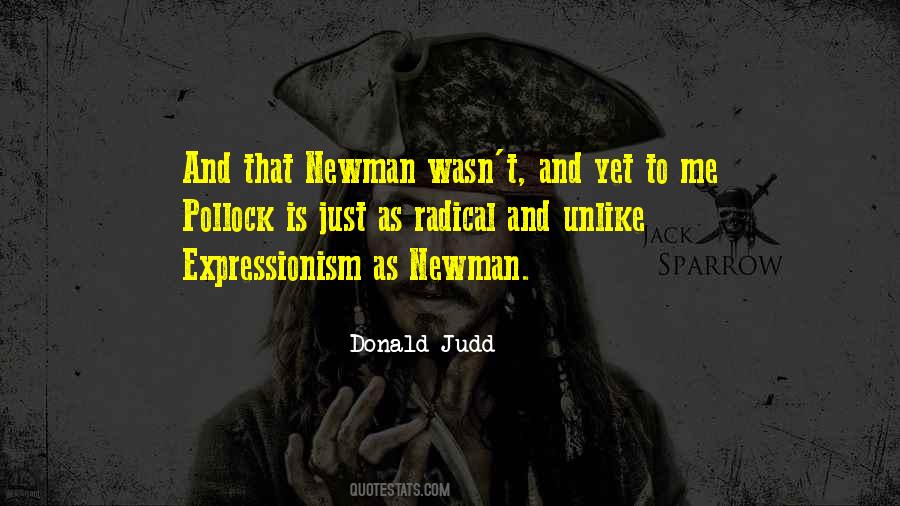 #5. I decided that expressionism was a cheap way of getting a reaction - show anybody ripped apart, and you get sympathy. I was deliberately trying to show the human body as whole and relatively healthy. - Author: Philip Pearlstein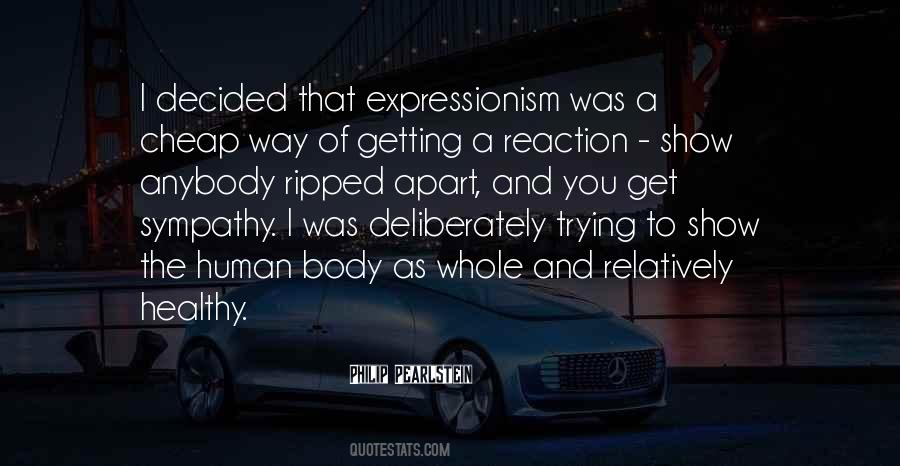 #6. Your early successes can be your undoing later. - Author: Michael Hyatt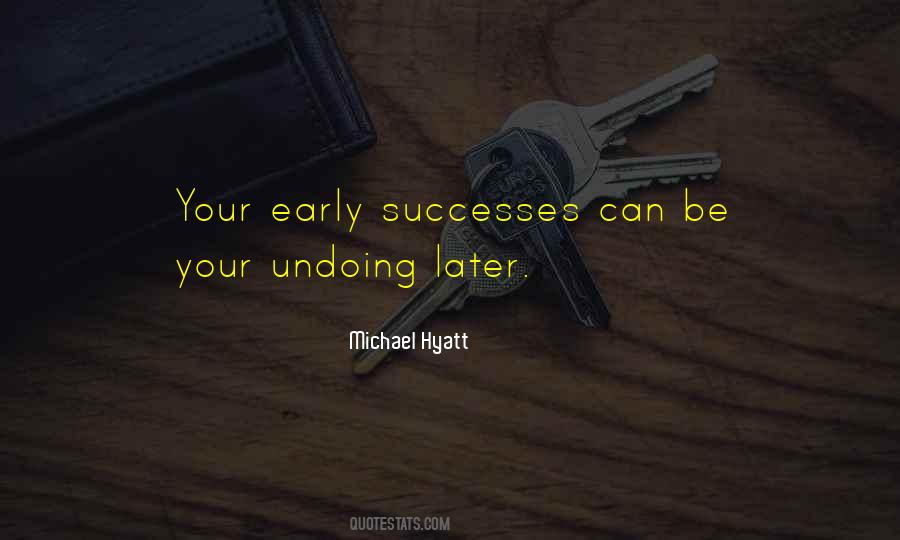 #7. Do you not see the hand of God, which gives harmony, light, and love to the world? Do not the mountains, in the blue cloud of incense, sing their hymn of glory? - Author: Leonid Andreyev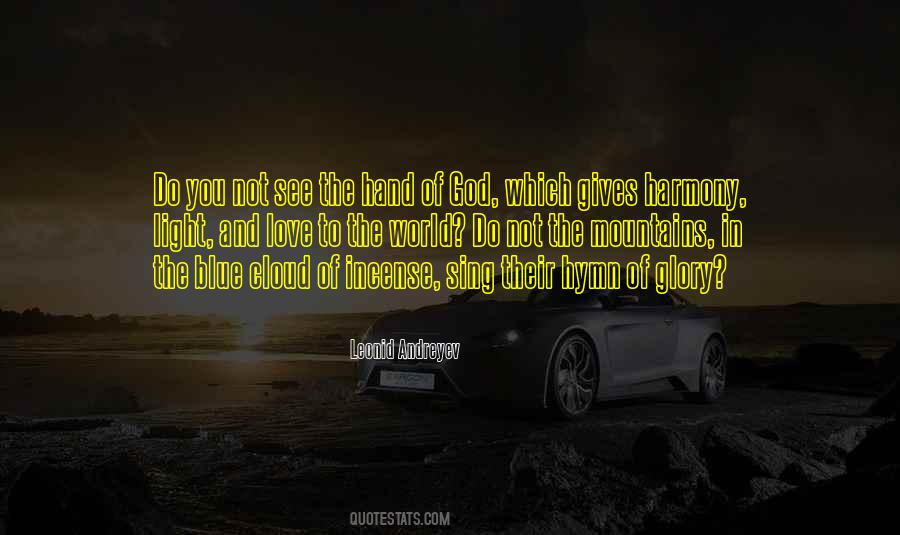 #8. Art is not about beauty, art is an expression. - Author: Vikram Roy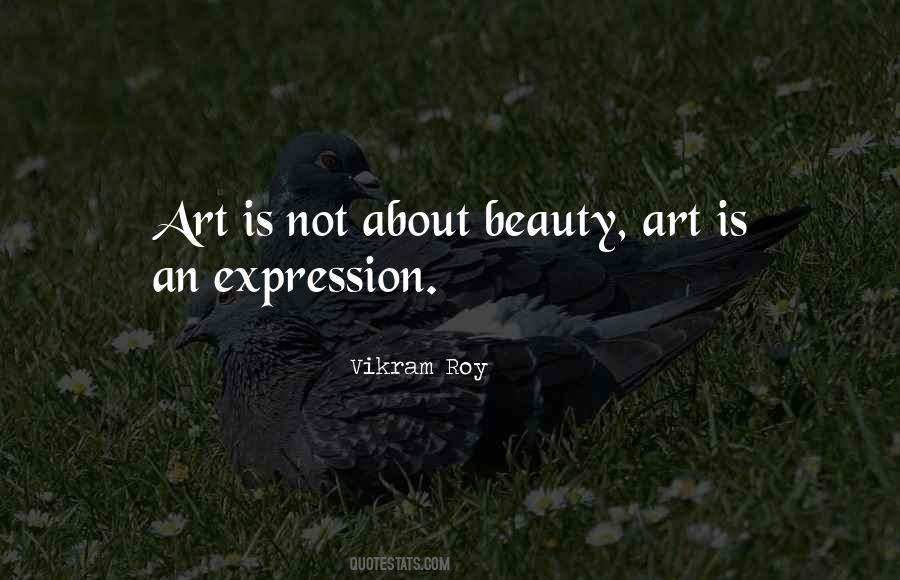 #9. We live in an age when the traditional great subjects - the human form, the landscape, even newer traditions such as abstract expressionism - are daily devalued by commercial art. - Author: Andy Warhol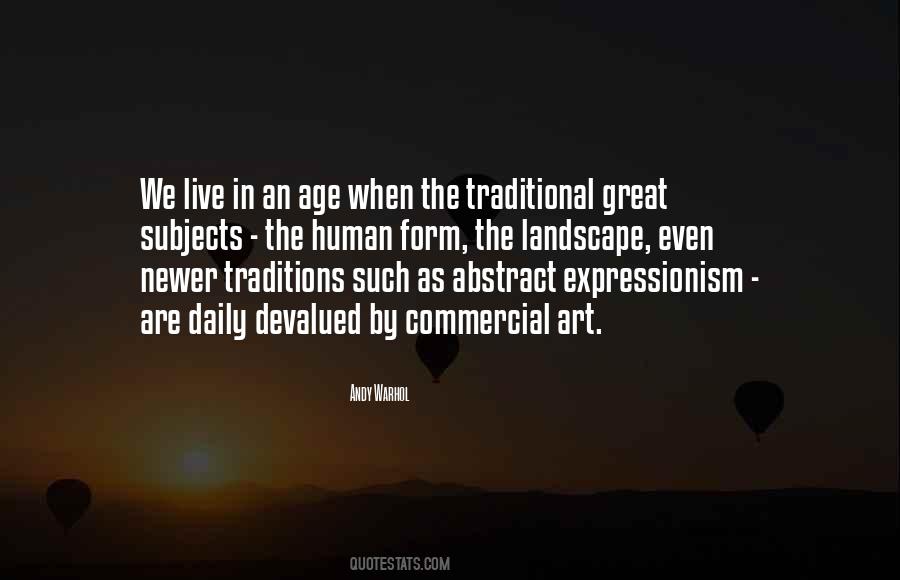 #10. A series of powers are at work within the great stream of Expressionism who have no outward similarity to one another but a common direction of thrust, namely the intention to give expression to things of the psyche [Seelisches] through form alone. - Author: Max Ernst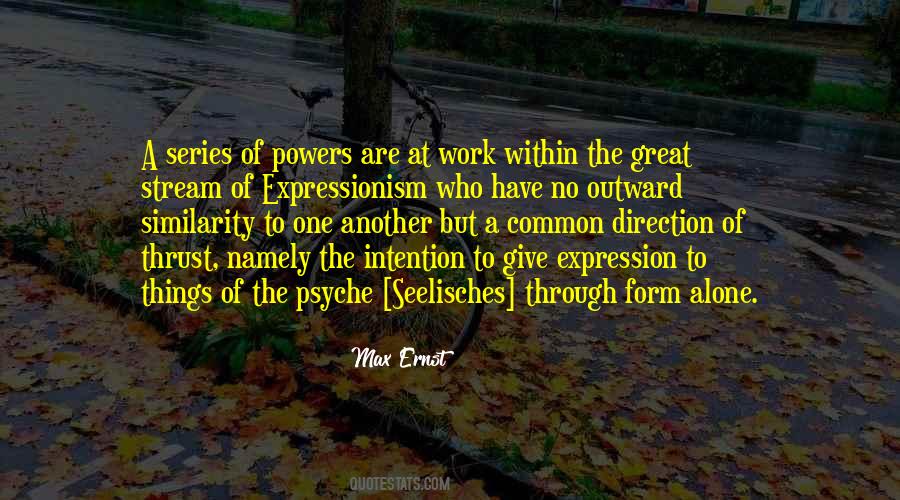 #11. Art is creative for the sake of realization, not for amusement: for transfiguration, not for the sake of play. It is the quest of our self that drives us along the eternal and never-ending journey we must all make. - Author: Max Beckmann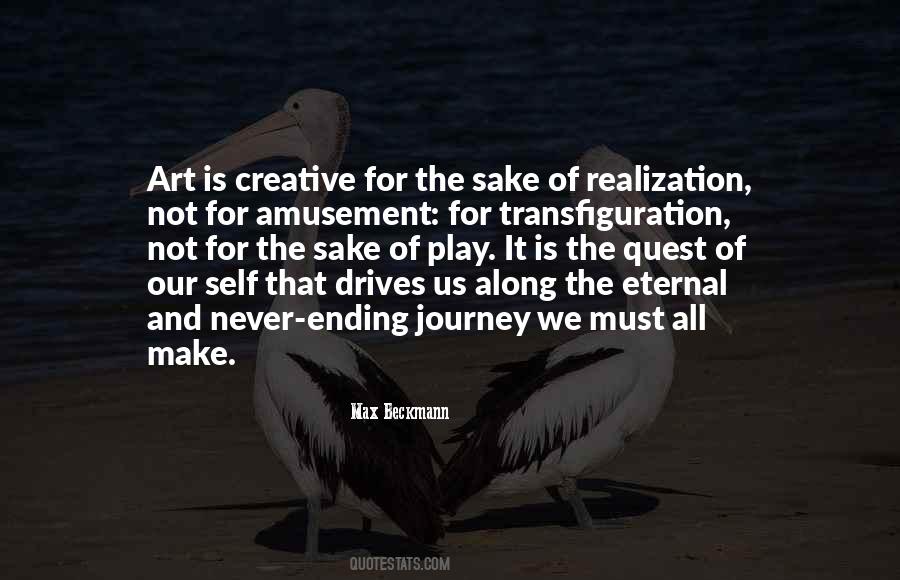 #12. Since adolescence I've had a passion for Romantic Fantastique literature, which continued with Expressionism and culminated with the genius of Kafka. It's that German thread of the metaphysic - they were looking for the beyond in dreams. - Author: Dumitru Tepeneag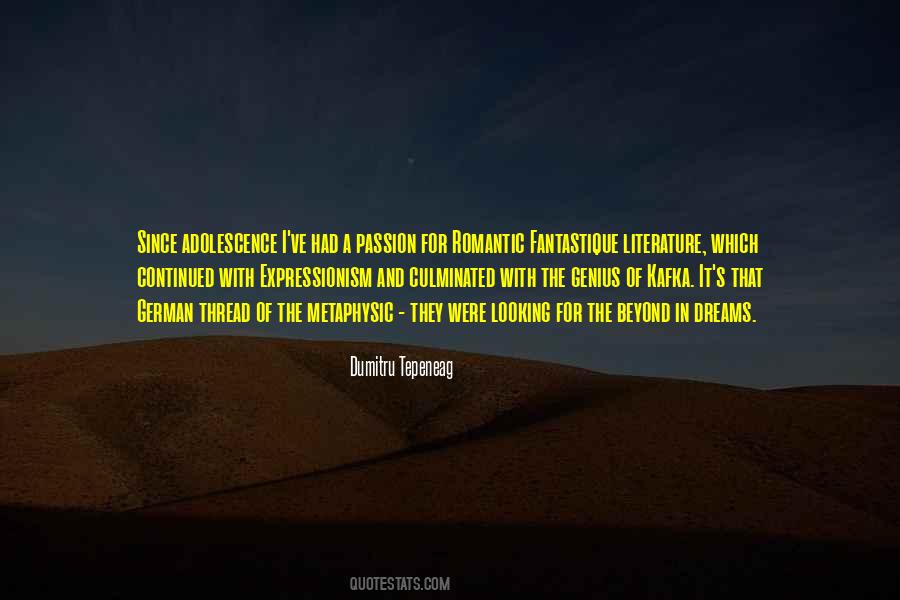 #13. I eat a catfish sandwich
with onions and red sauce
20c. (Havana 1953) - Author: Allen Ginsberg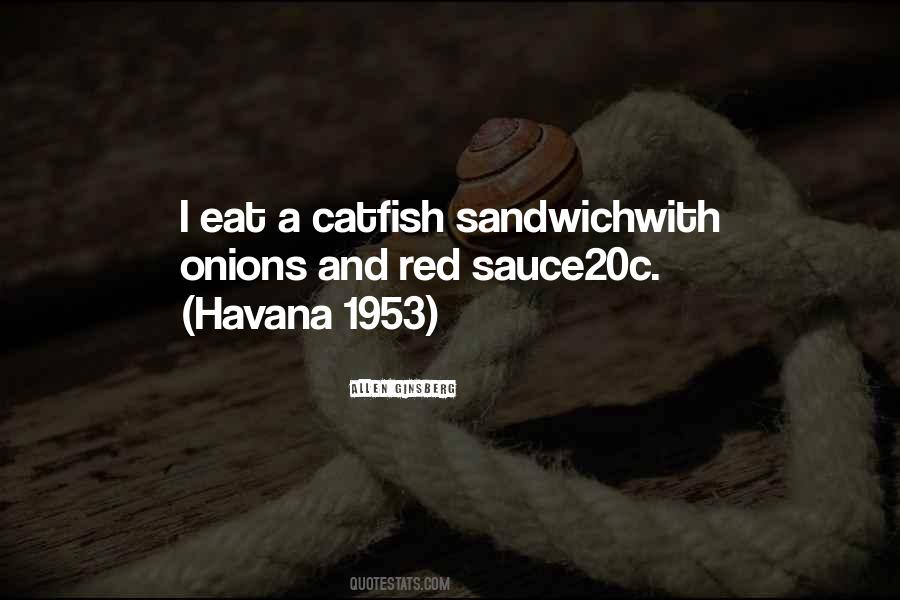 #14. Backbends are not poses meant for expressionism. Backbends are meant to understand the back parts of our bodies. The front body can be seen with the eyes, but the back body can only be felt. That's why I say these are the most advanced postures, where the mind begins to look at the back. - Author: B.K.S. Iyengar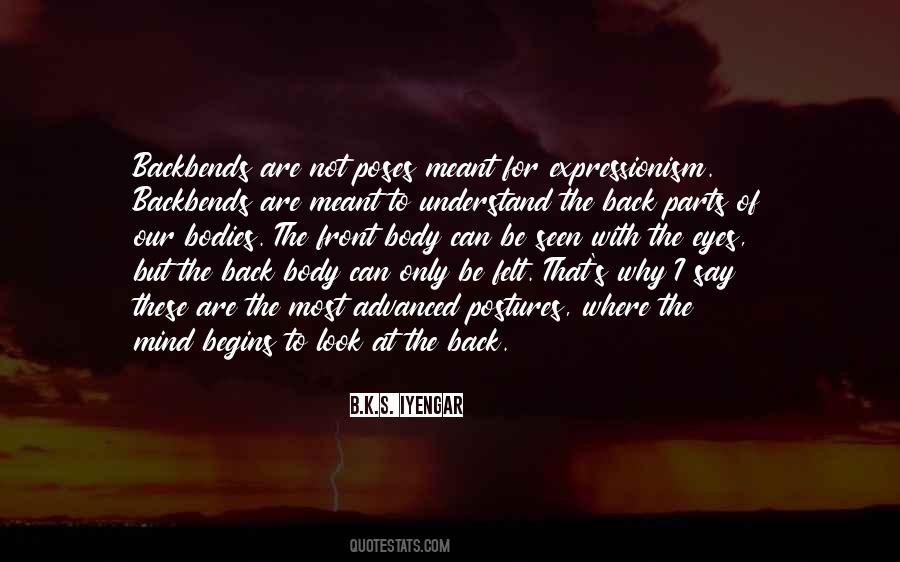 #15. The big shock of my life was Abstract Expressionism - Pollock, de Kooning, those guys. It changed my work. I was an academically trained student, and suddenly you could pour paint, smear it on, broom it on! - Author: LeRoy Neiman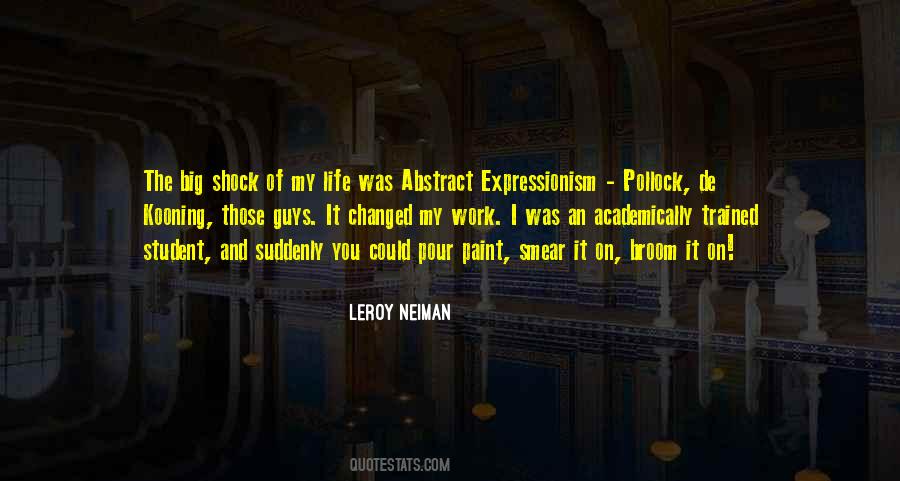 #16. Painters
and storytellers, including poets and playwrights and historians, they are the justices of the Supreme Court of Good and Evil, of which I am now a member, and to which you may belong someday! - Author: Kurt Vonnegut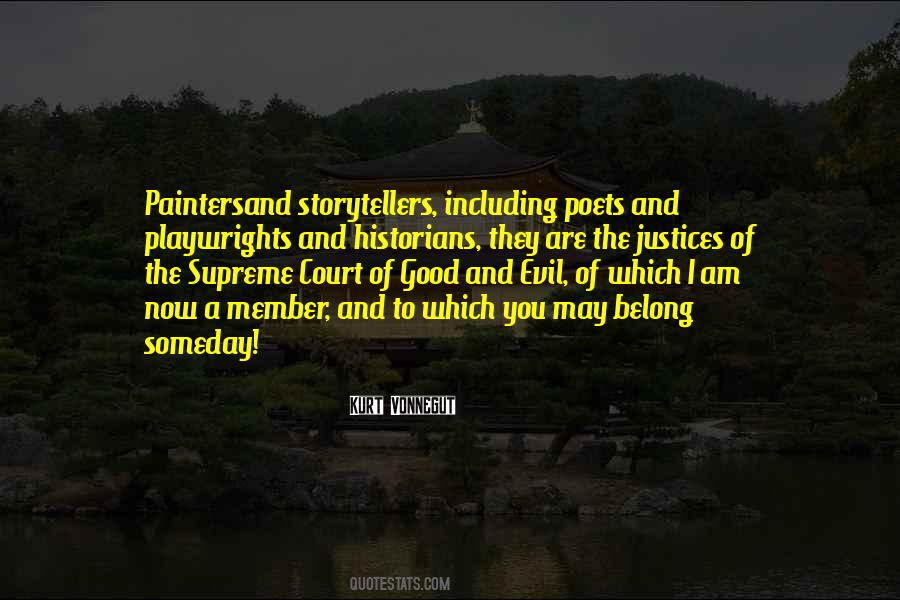 #17. Abstract Expressionism was invented by New York drunks. - Author: Joni Mitchell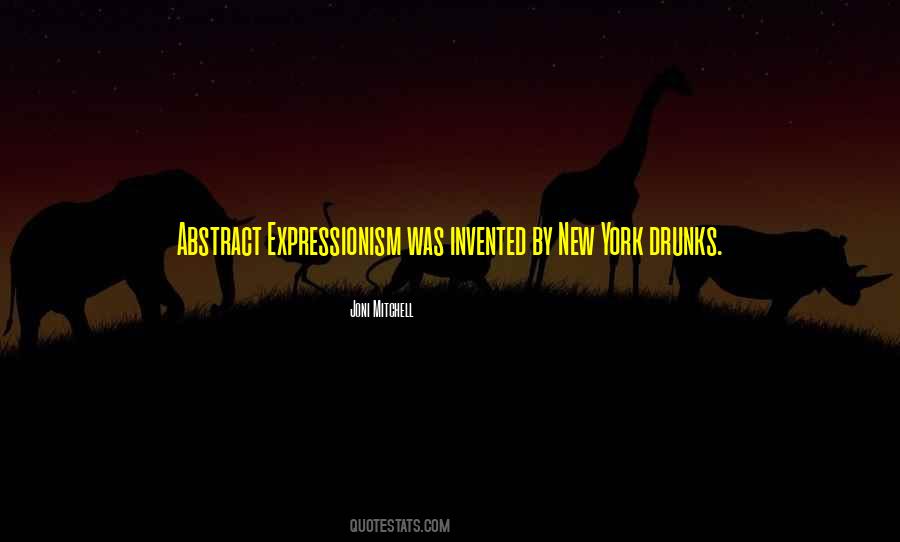 #18. Man screams from the depths of his soul; the whole era becomes a single, piercing shriek. Art also screams, into the deep darkness, screams for help, screams for the spirit. This is Expressionism. - Author: Hermann Bahr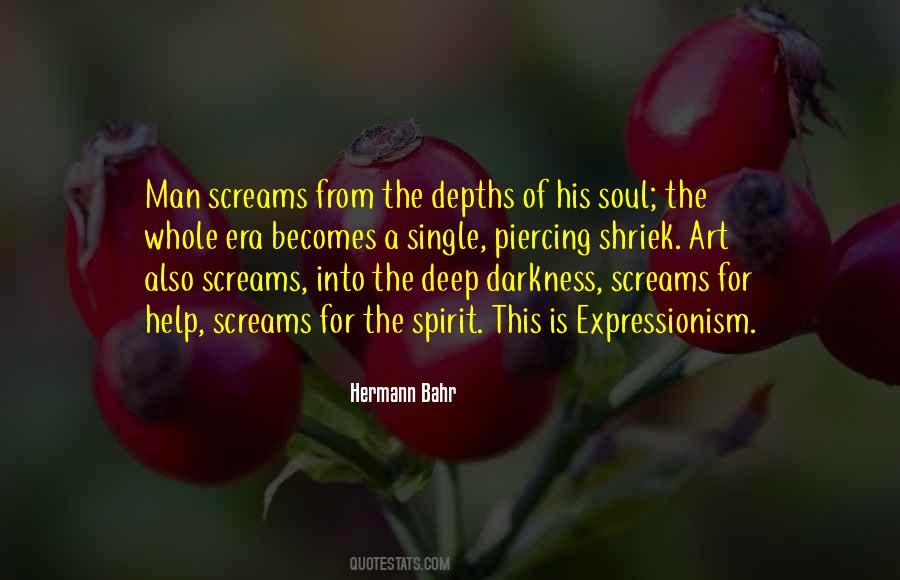 #19. I don't like political poetry, and I don't write it. If this question was pointing towards that, I think it is missing the point of the American tradition, which is always apolitical, even when the poetry comes out of politically active writers. - Author: Diane Wakoski
#20. My urge to write is an urge not to self-expressionism but to self-transcendence. My work is both bigger and smaller than I am. - Author: Susan Sontag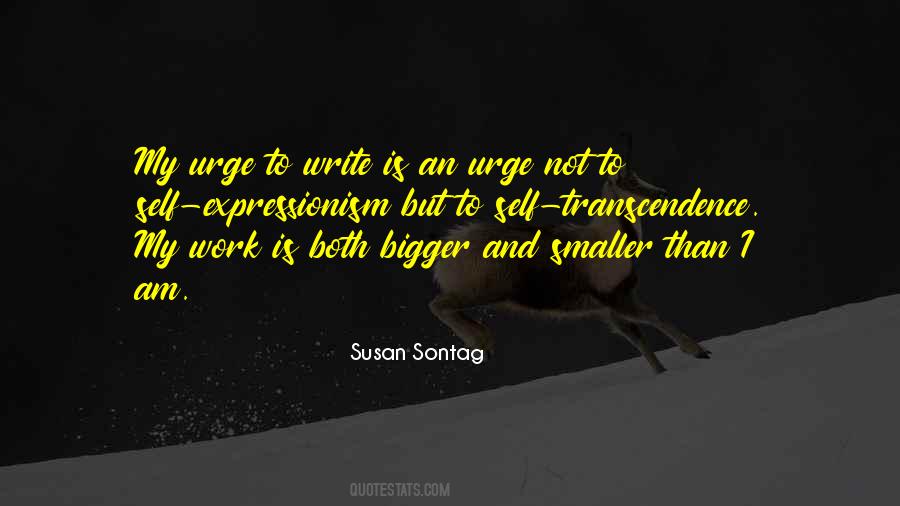 #21. A good Catholic meddles in politics, offering the best of himself, so that those who govern can govern. But what is the best that we can offer to those who govern? Prayer! - Author: Pope Francis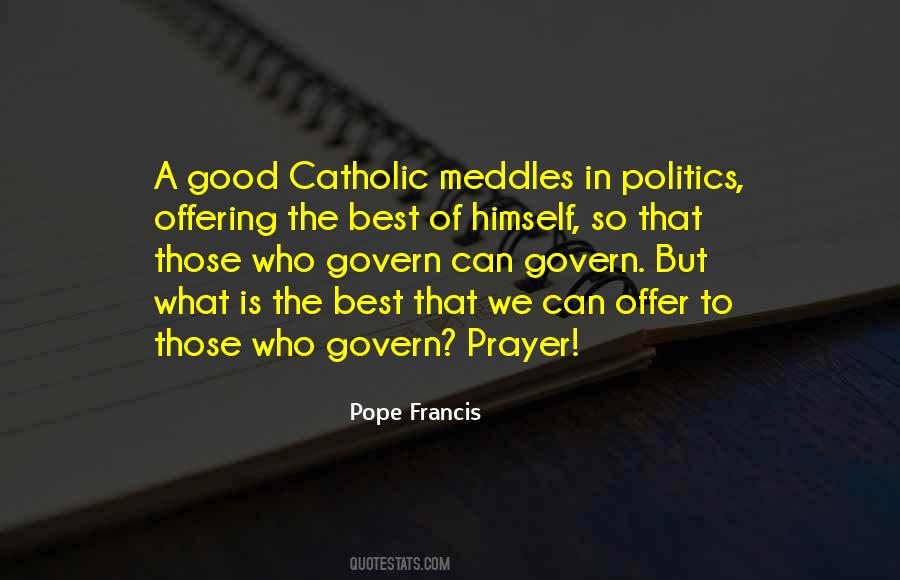 #22. I think more than writers, the major influences on me have been European movies, jazz, and Abstract Expressionism. - Author: Don DeLillo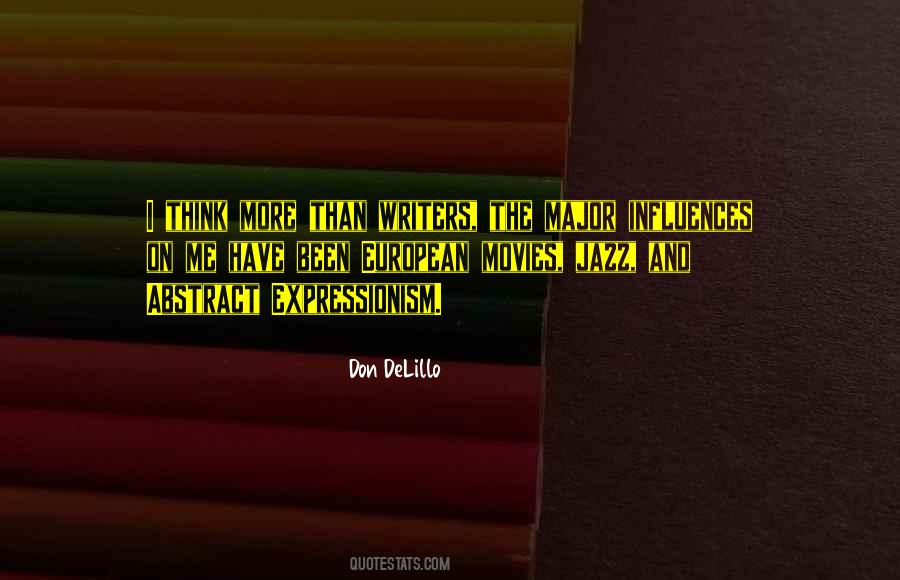 #23. Abstract Expressionism - the first American movement to have a worldwide influence - was remarkably short-lived: It heated up after World War II and was all but done for by 1960 (although visit any art school today and you'll find a would-be Willem de Kooning). - Author: Jerry Saltz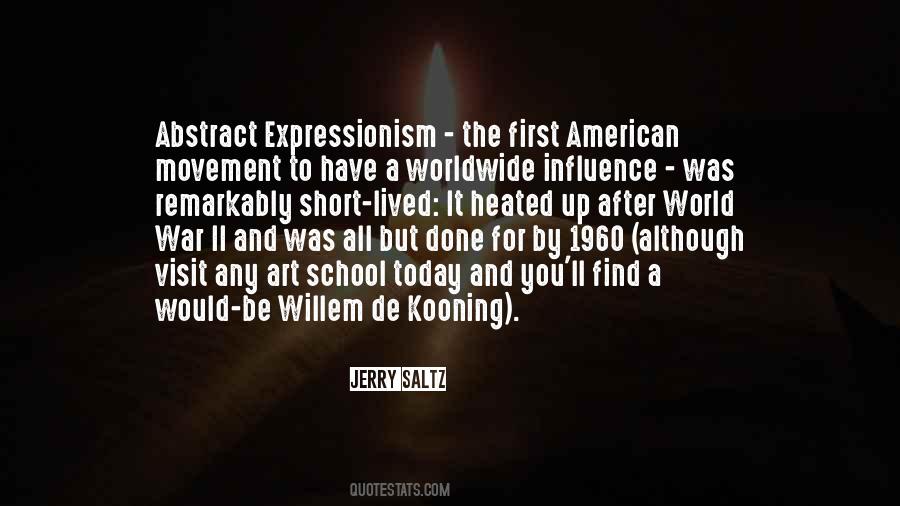 #24. I don't use the accident - 'cause I deny the accident - Author: Jackson Pollock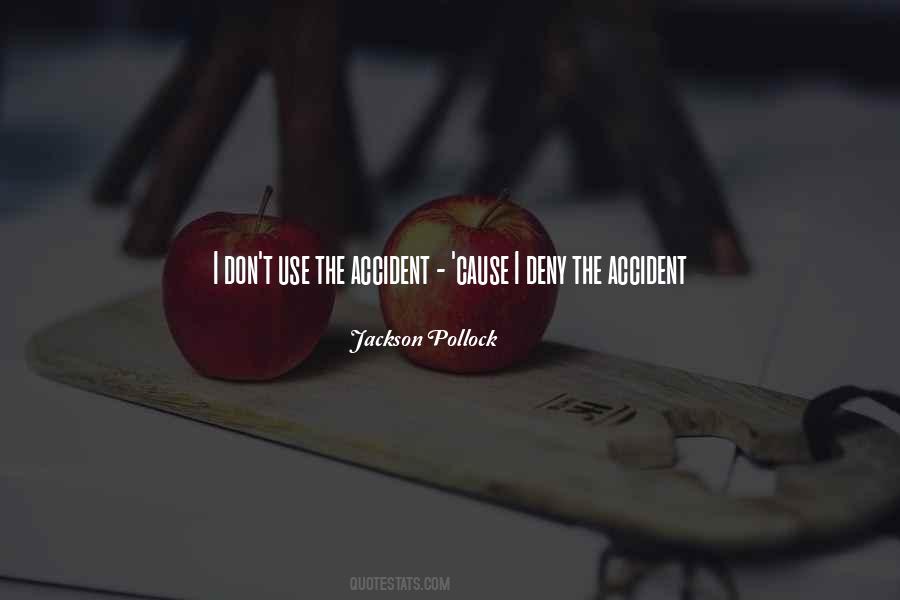 #25. Abstract expressionism was the first American art that was filled with anger as well as beauty. - Author: Robert Motherwell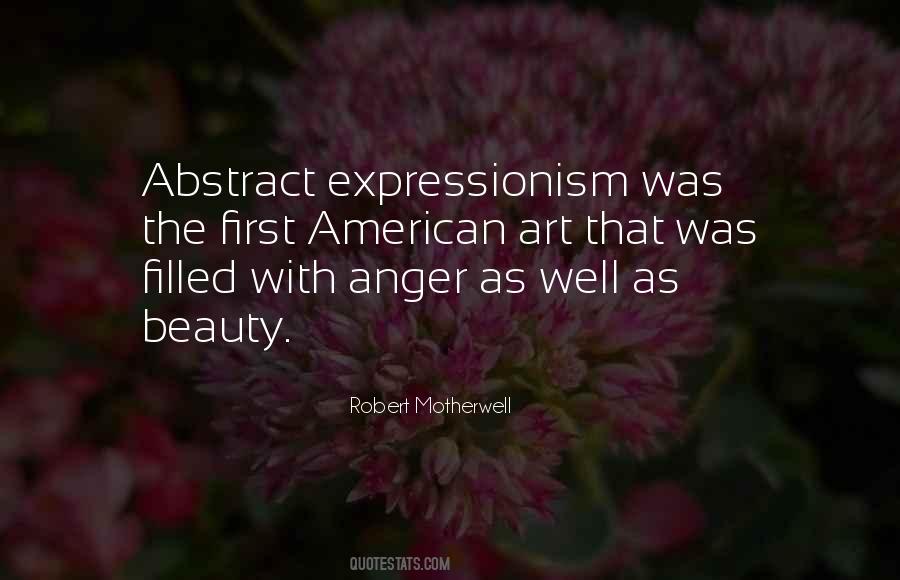 #26. The non-geometric biomorphic forms of Arp and Miro and Moore are definitely in the ascendant. The formal tradition of Gauguin, Fauvism and Expressionism will probably dominate for some time to come the tradition of Cezanne and Cubism. - Author: Alfred H. Barr Jr.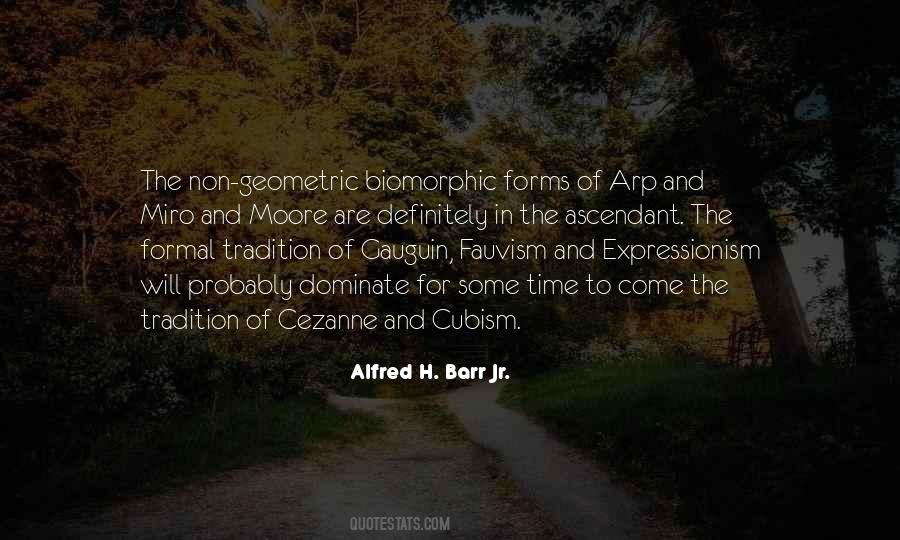 #27. Food became, for dinner parties in the sixties, what abstract expressionism had been in the fifties. - Author: Nora Ephron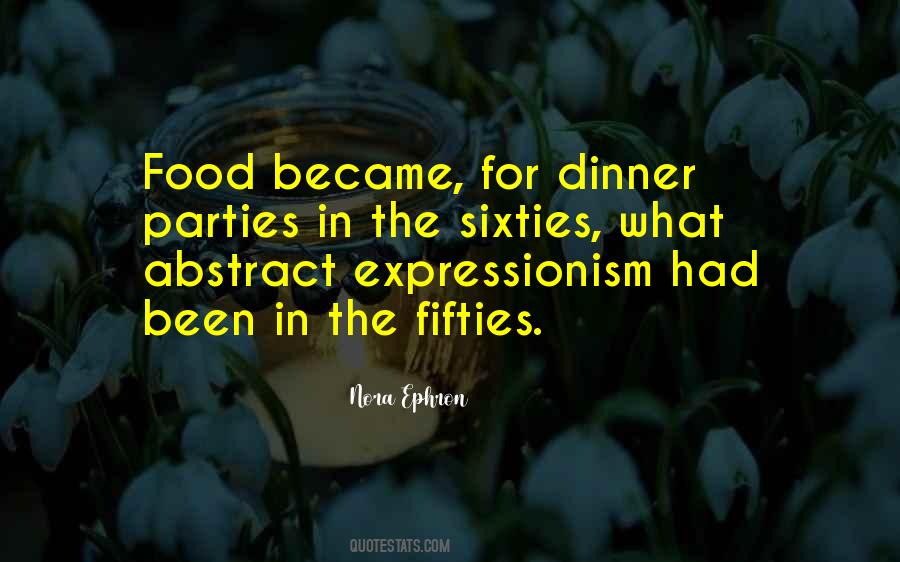 #28. But no one, when you stop to think, has ever equated abstract expressionism as a movement with jazz music. It's based on improvisation. The rhythms, the personal involvement, all of this is part of the jazz experience. - Author: Romare Bearden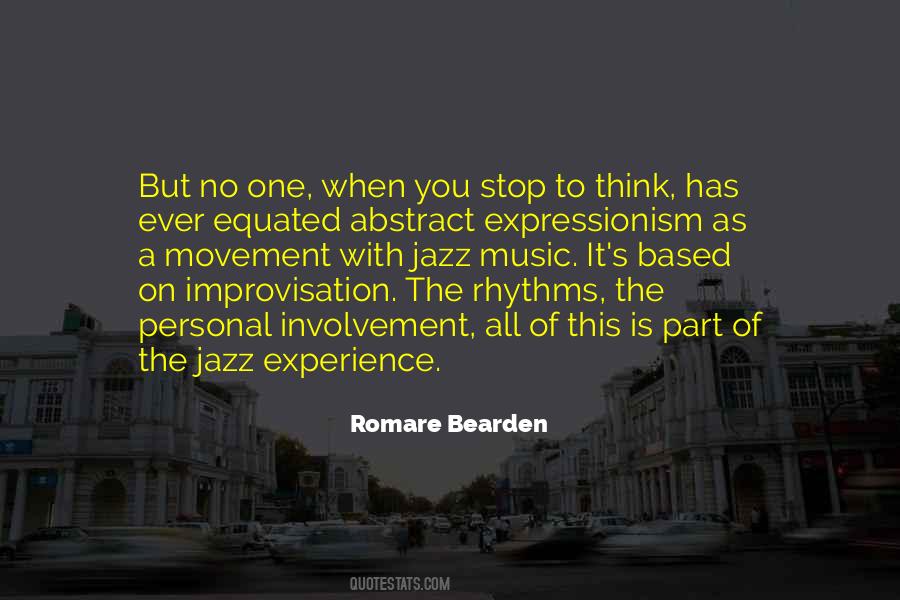 #29. The knowledge that change can be frightening, that responsibility can, but that the answer to that is not refusing to change or to accept responsibility. - Author: Jo Walton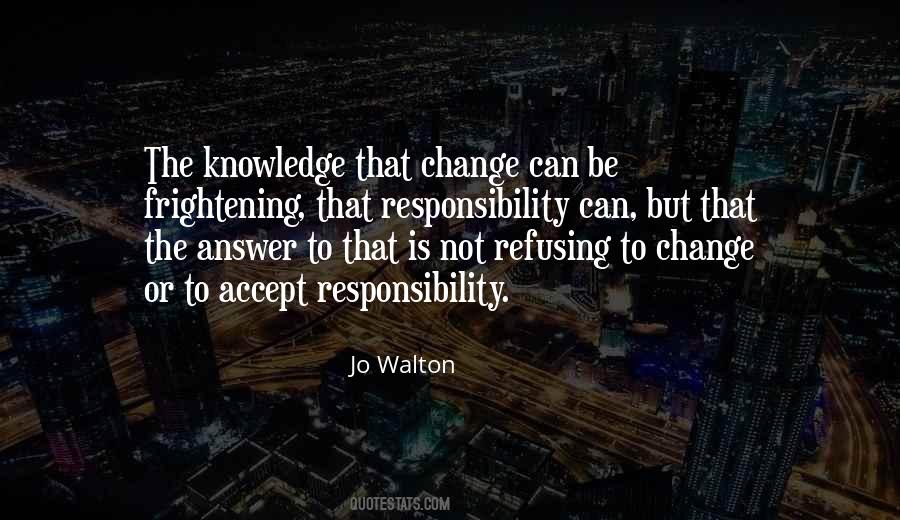 #30. The District of Columbia is the one spot where there is no government for the people, of the people and by the people. - Author: Frederick Douglass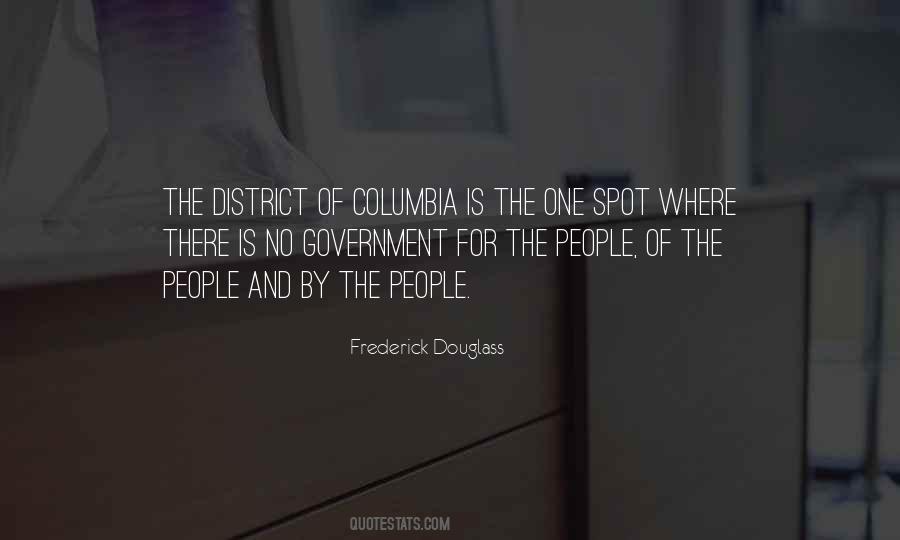 #31. The Germans were much more graphical. The expressionism is much more than cinema. It was a movement with artists, painters, music and architecture, so it's really graphic and visual. And the French were something else. - Author: Michel Hazanavicius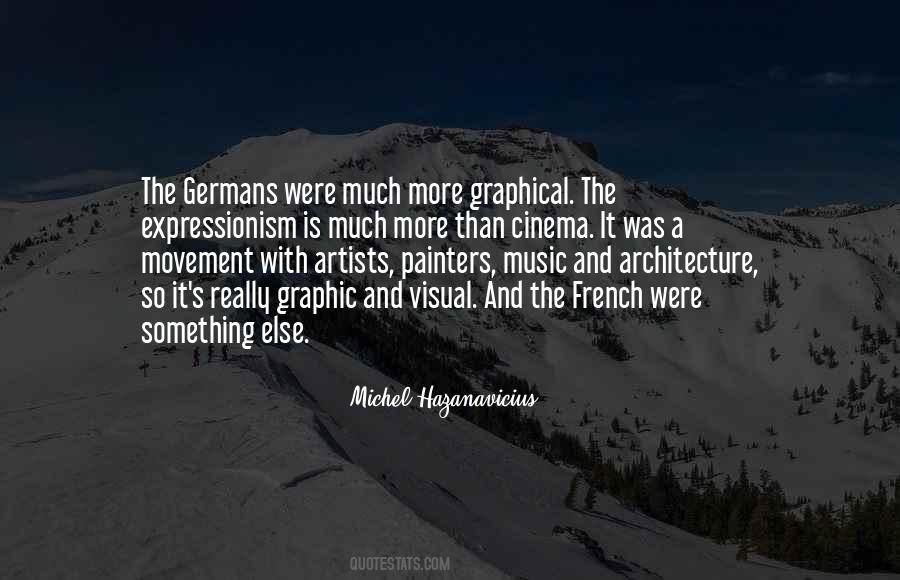 #32. So you have to be humble in dealing with the spaces and make sure they are used according to their unique purpose for which there is no alternative...art, if you like, is really a lack of alternatives."

-Jonathan Meese - Author: Prestel Publishing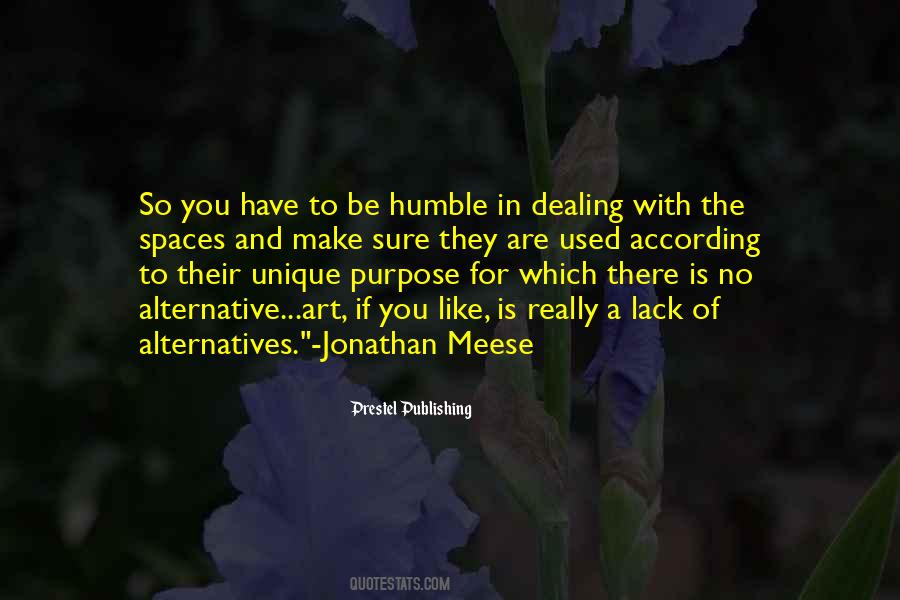 #33. Fiction is often a much-needed step back that gives you the distance to see things more clearly; it's very often better at explaining why events happened as opposed to just what happened. - Author: Kathleen Rooney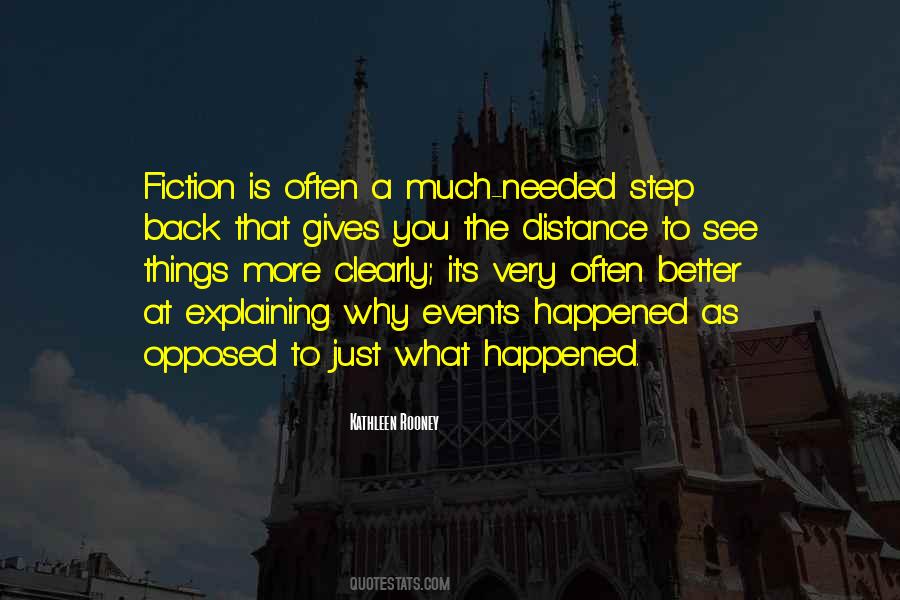 #34. I wanted to be a painter, somewhere between Abstract Expressionism and Pop. - Author: Aaron Huey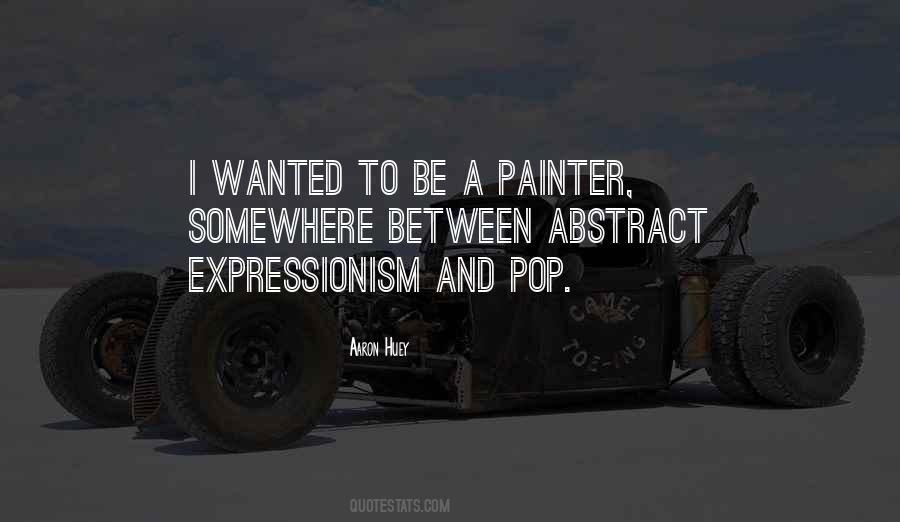 #35. I mean no disrespect to Scottish football, but the Premier League is the biggest stage and highest profile league of all. - Author: Peter Shilton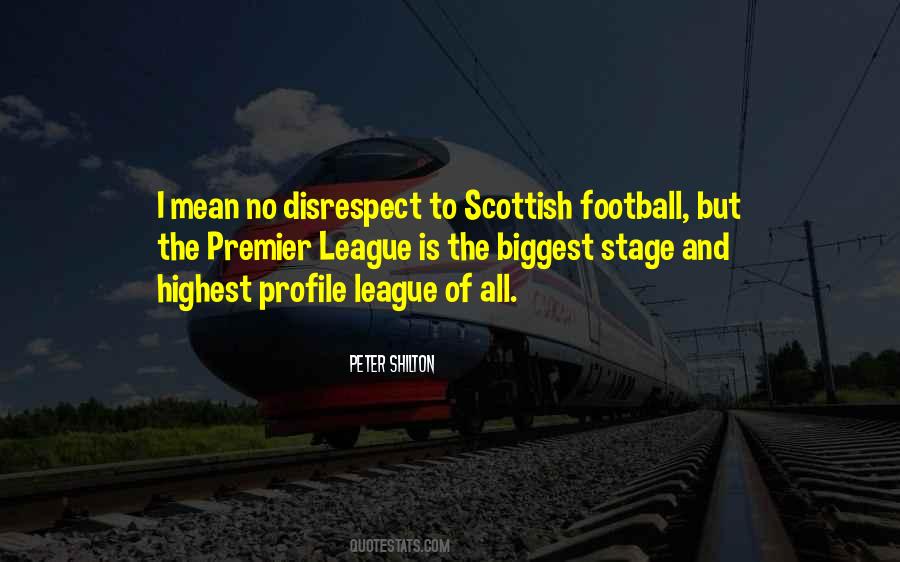 #36. If you're an impressionistic painter and you want to paint expressionism, you've got to change. You've got to figure out a way to do it and do it. If you've been playing jazz all your life and you want to start to play rock n' roll, blues, then do it. - Author: Tobin Bell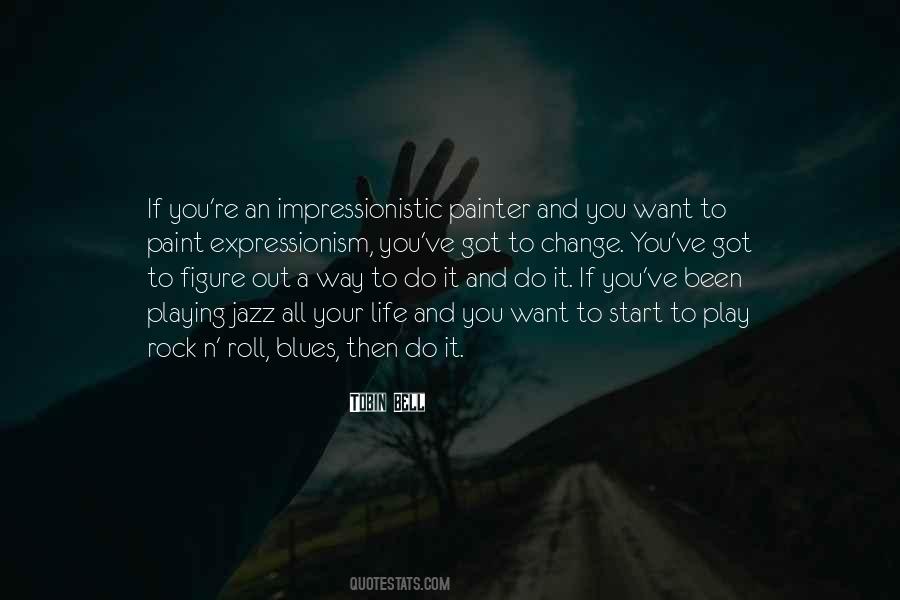 #37. I would like to say to those who think of my pictures as serene, whether in friendship or mere observation, that I have imprisoned the most utter violence in every inch of their surface. - Author: Mark Rothko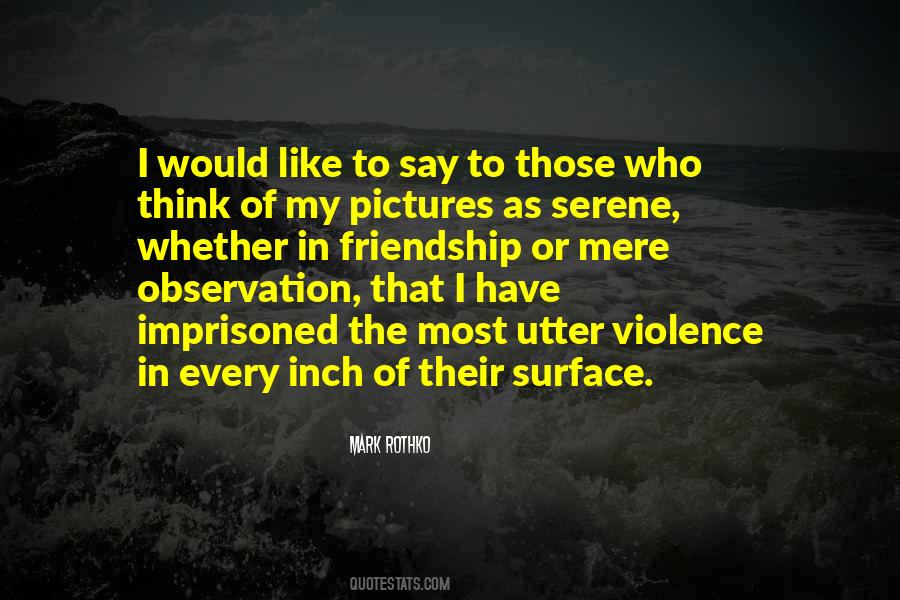 #38. When I was growing up, nothing unpleasant was shown in the home. And when I was in art school, the only art that was presented to me was Abstract Expressionism. But I was interested in the grim stuff. It seemed more exciting. - Author: Peter Saul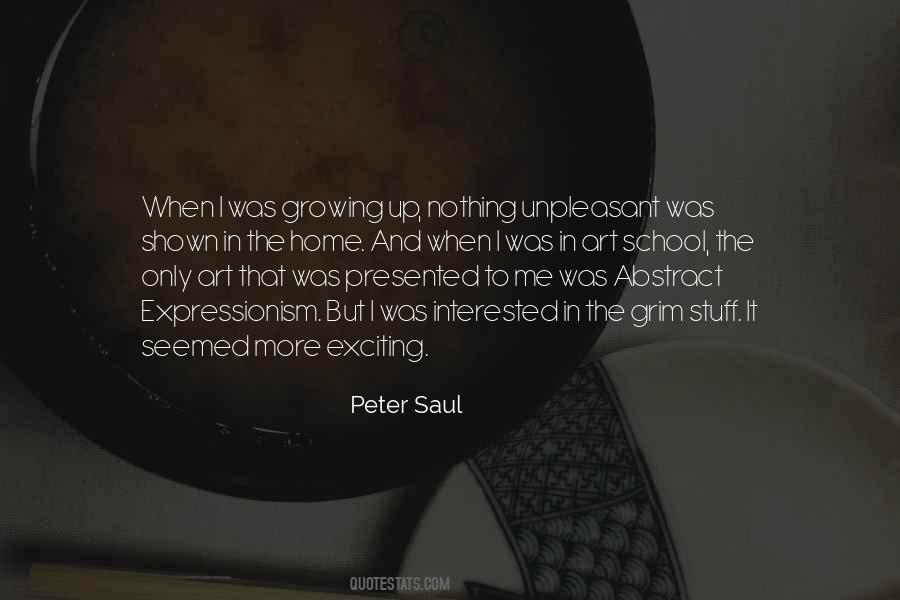 #39. I was a student at Harvard, and that's where I learned about so-called avant-garde music. Jackson Pollock, abstract expressionism and painting were well known at this time. - Author: Henry Flynt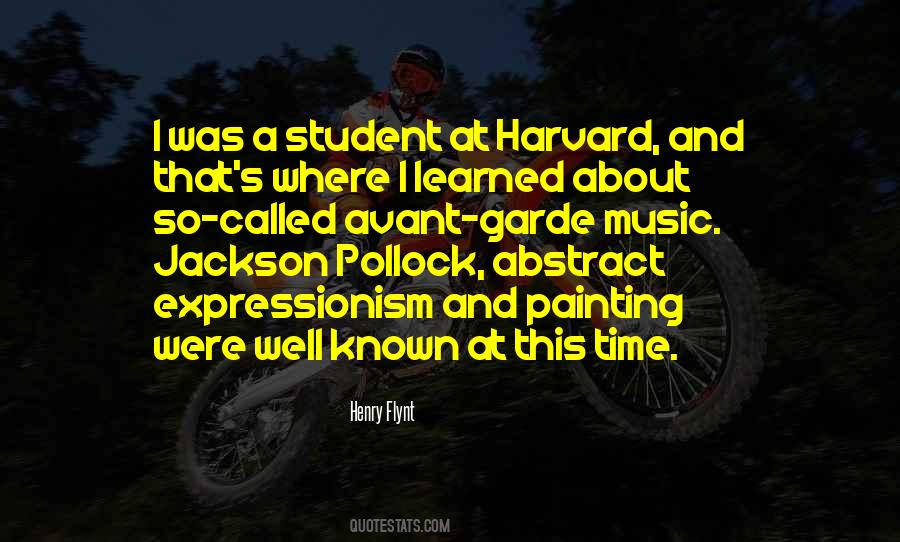 #40. There was something about the self-confession and self-confusion of abstract expressionism - as though the man and the work were the same - that personally always put me off because at that time my focus was in the opposite direction. - Author: Robert Rauschenberg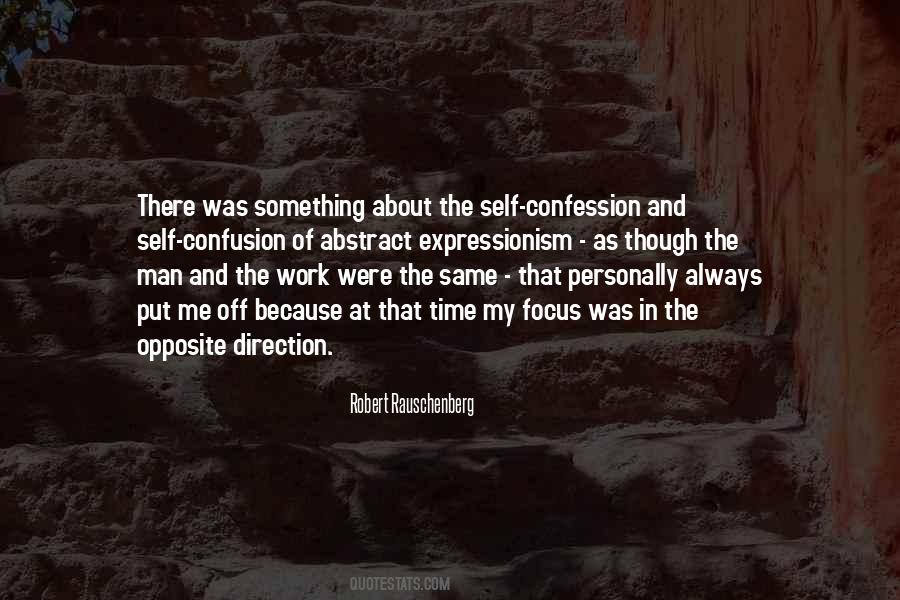 Famous Authors
Popular Topics