Business Executives Famous Quotes & Sayings
List of top 36 famous quotes and sayings about business executives to read and share with friends on your Facebook, Twitter, blogs.
Top 36 Quotes About Business Executives
#1. Most executives, many scientists, and almost all business school graduates believe that if you analyze data, this will give you new ideas. Unfortunately, this belief is totally wrong. The mind can only see what it is prepared to see. - Author: Edward De Bono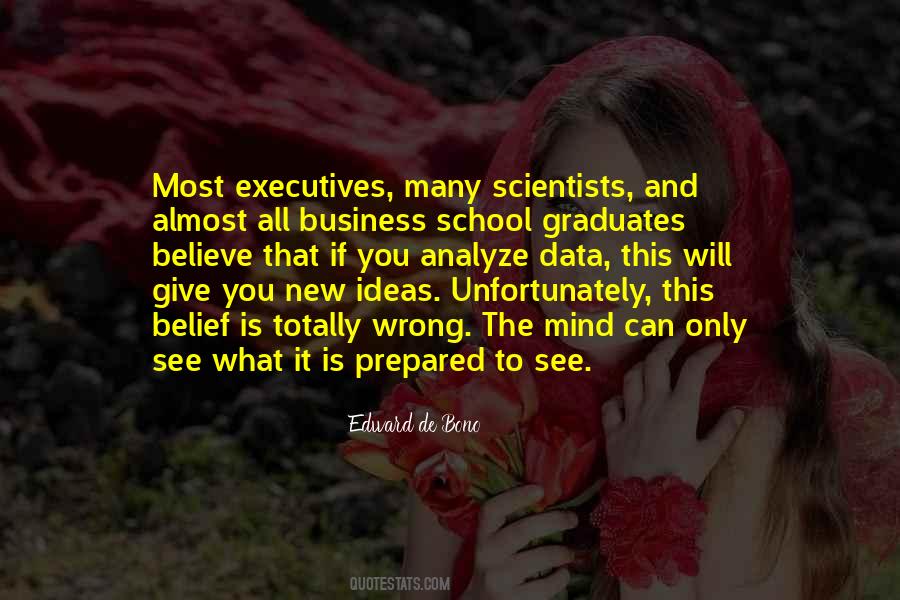 #2. It's hard to split a man down the middle and always to reach for the same half. - Author: John Steinbeck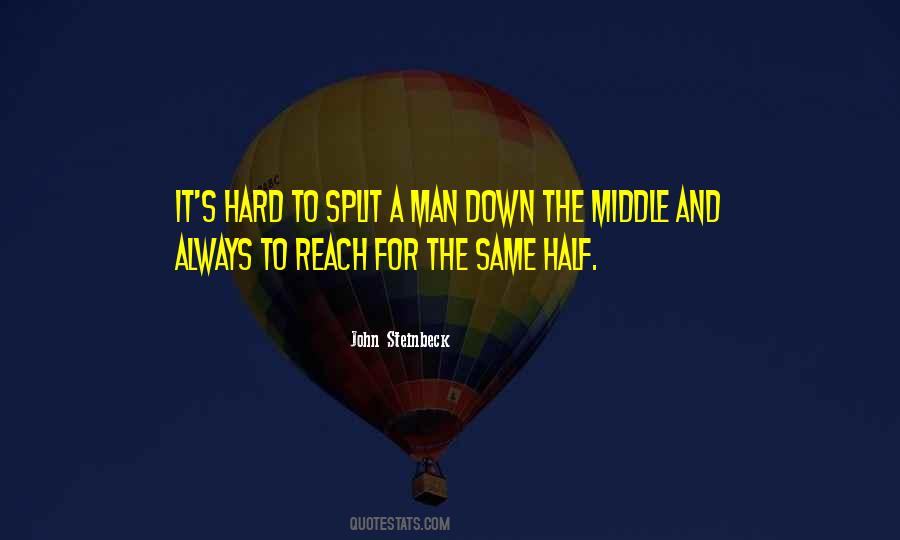 #3. So the question is, do corporate executives, provided they stay within the law, have responsibilities in their business activities other than to make as much money for their stockholders as possible? And my answer to that is, no they do not. - Author: Milton Friedman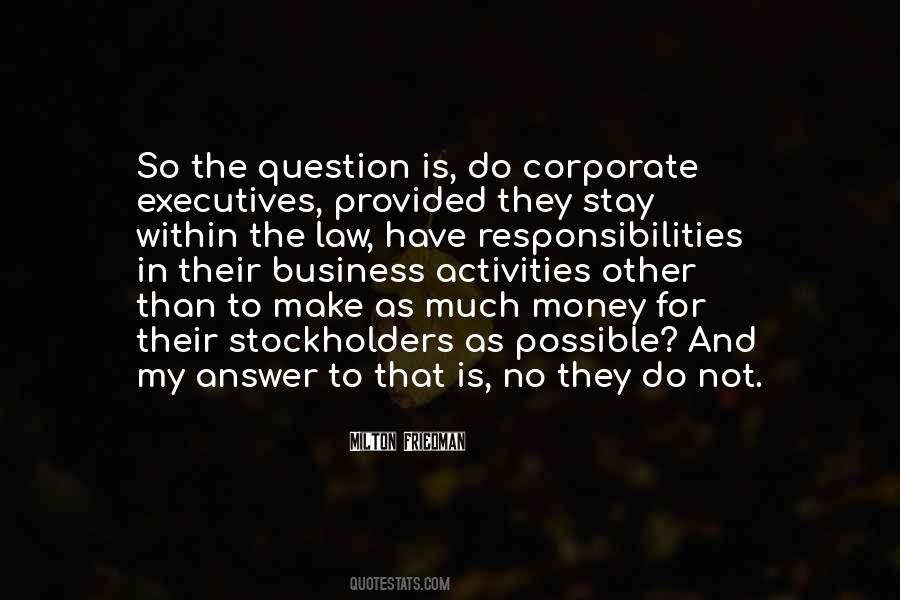 #4. So many people spend years (and money) studying to be doctors, lawyers, actors, dancers, business executives and scientists - when you're an author, you can be any of these things, and you don't need a degree or certificate; all you need is an imagination, a dream and an open mind. - Author: Rebecca McNutt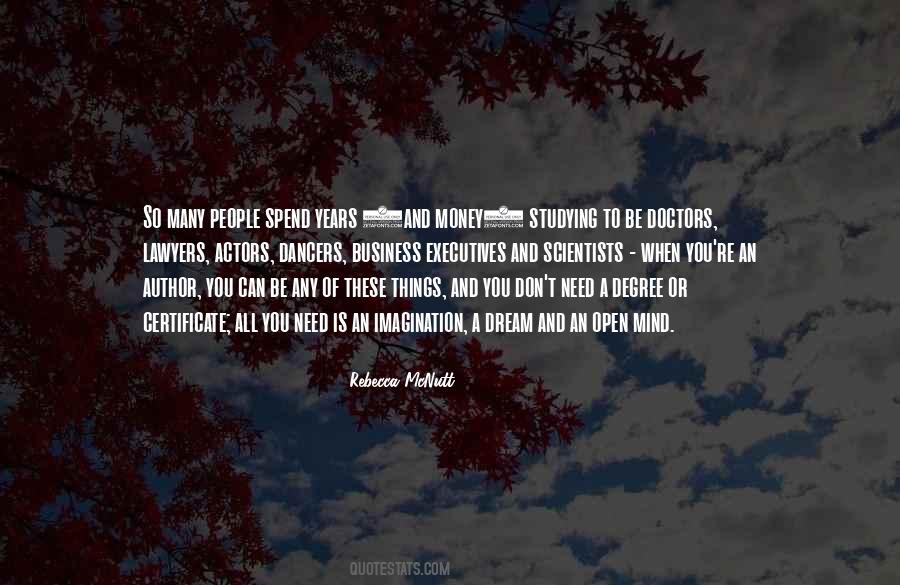 #5. Do you think they vacuum every day, like we do? - Author: Jojo Moyes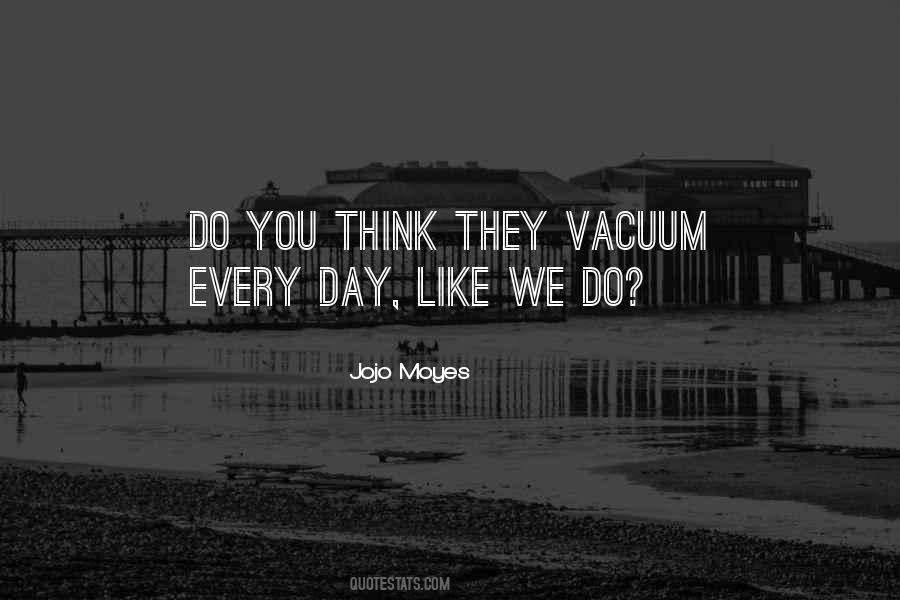 #6. Marketers and executives are very different from the average consumer, so your instincts may mislead you. - Author: Chad White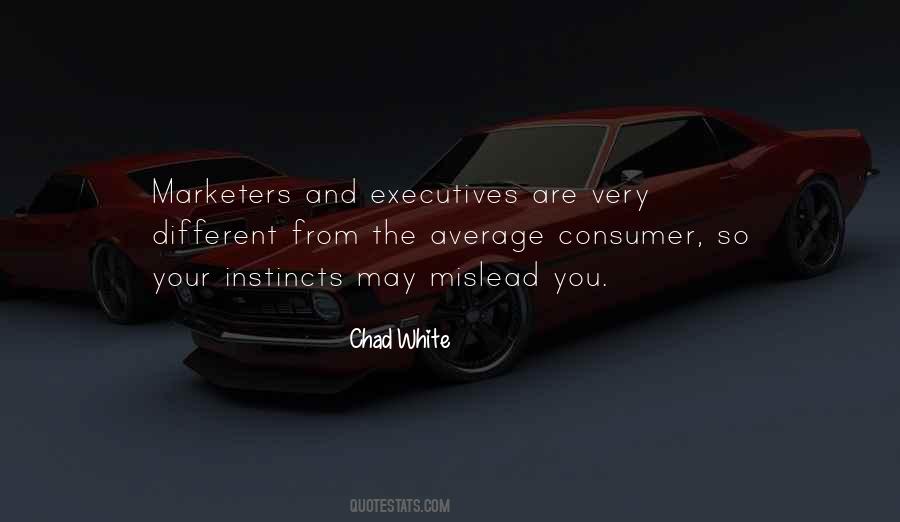 #7. And there's doctors and lawyers,
And business executives,
And they're all made out of ticky tacky
And they all look just the same. - Author: Malvina Reynolds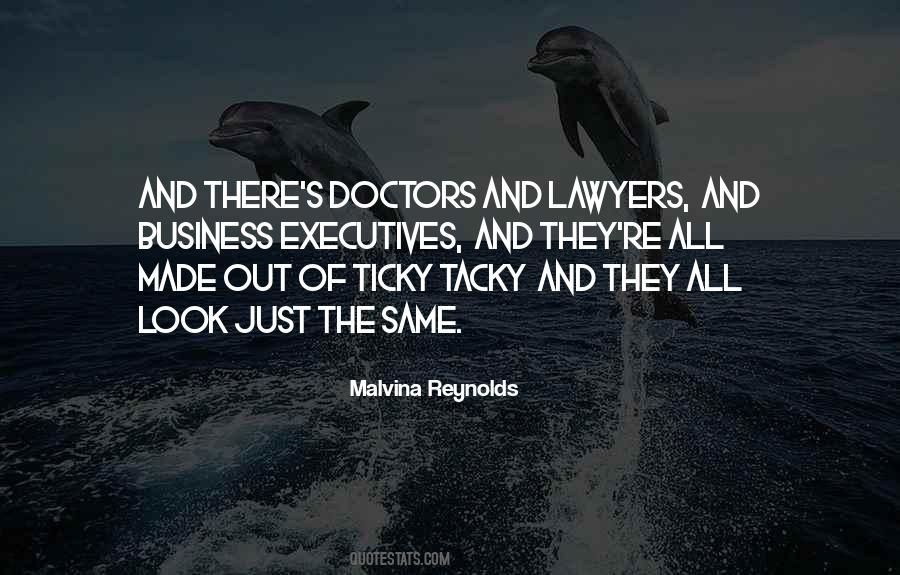 #8. It's an open secret: Even now, in the 21st century, Korean executives often consult spiritual advisers before making major business decisions - decisions that can affect their employees around the world. - Author: Kim Young-ha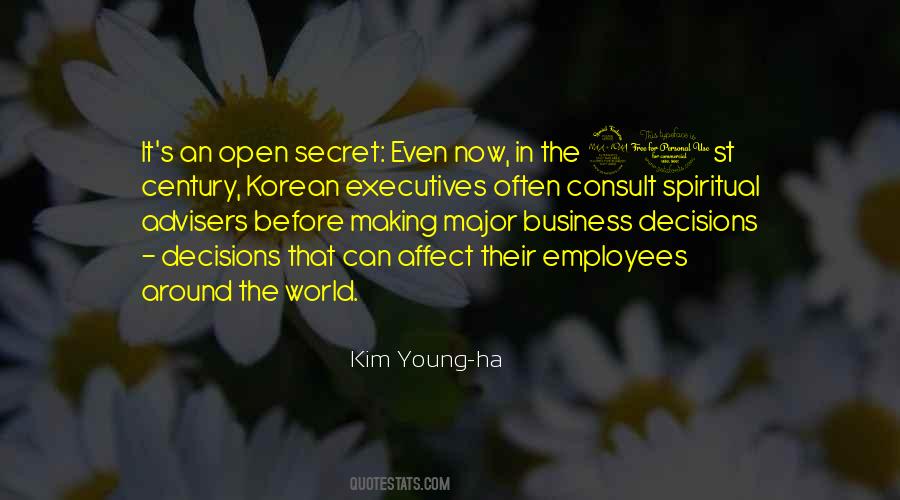 #9. Business executives need to start by spelling out and communicating their values. Then they need to lead by example. This means getting rid of the bad apples and declining opportunities that bring instant wealth at the cost of selling one's soul. - Author: Vivek Wadhwa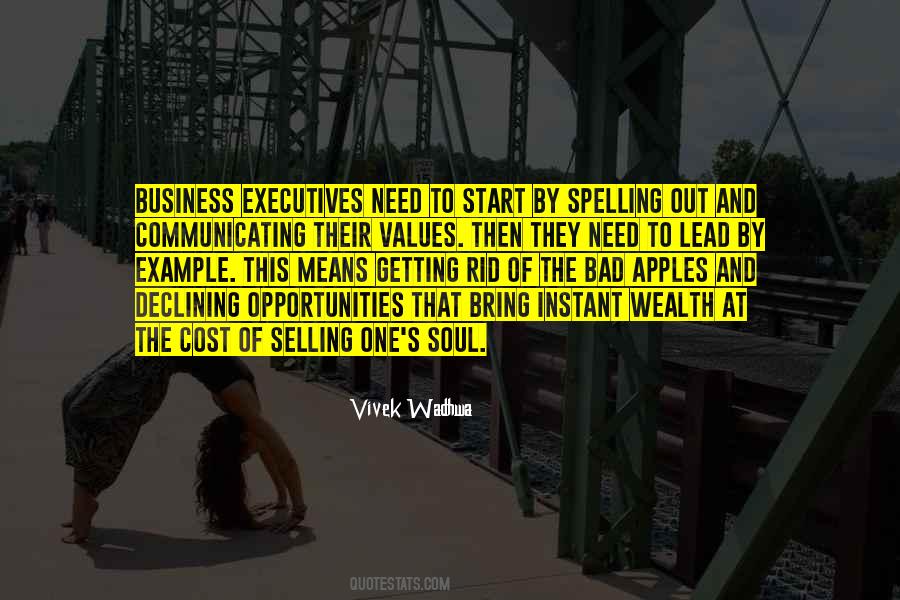 #10. The reasons why executives are scared of social selling are well documented. That being said, there are some hugely successful global business leaders using social selling tactics incredibly well - some of which even admit they could not operate without it! - Author: Bruce Rasmussen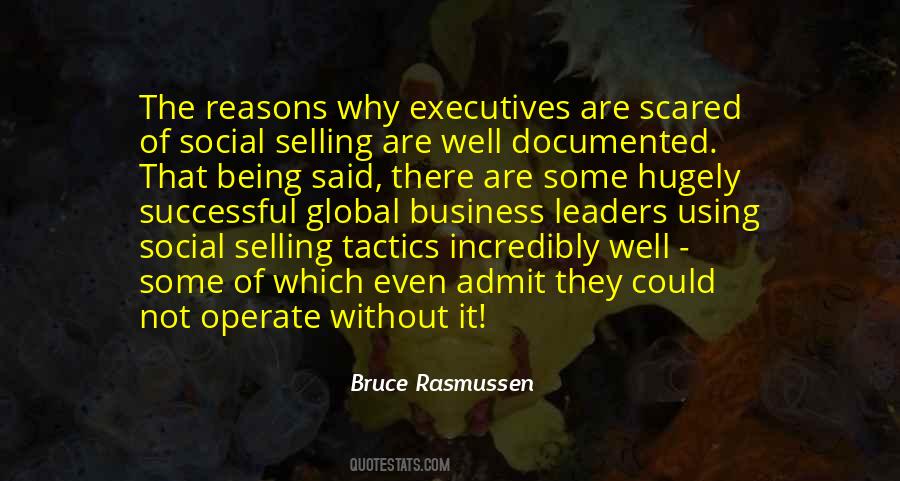 #11. Everything I'm saying shouldn't be taken so serious. I'm playing, but at the same token, I'm acknowledging that I'm not always the perfect man; I'm not always doing the right things. That's who I am. I'm working to be better. - Author: Common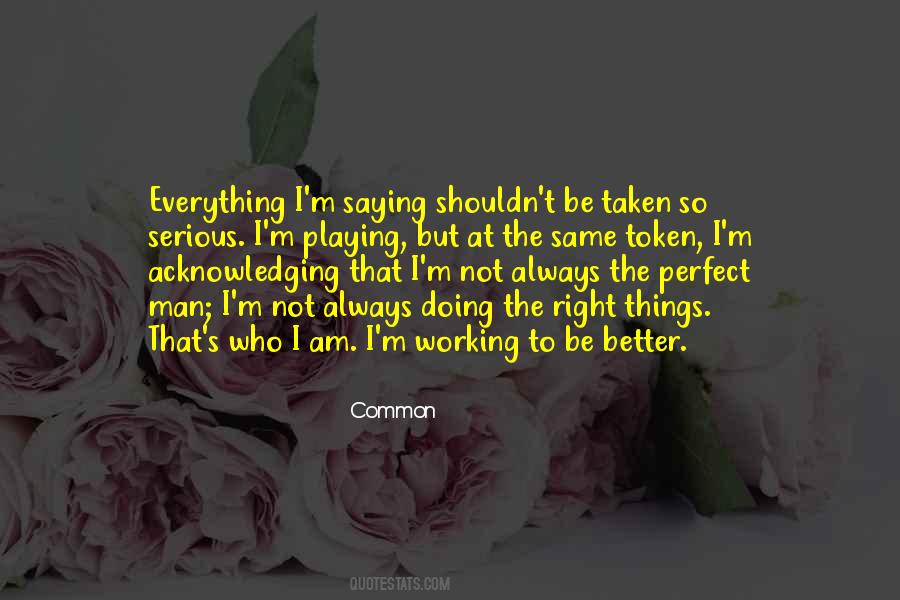 #12. The average member of the public thinks of 'business' as an impersonal corporate entity owned by the very rich and managed by overpaid executives. There is an almost total failure to appreciate that 'business' actually embraces - in one way or another - most Americans. - Author: Lewis F. Powell Jr.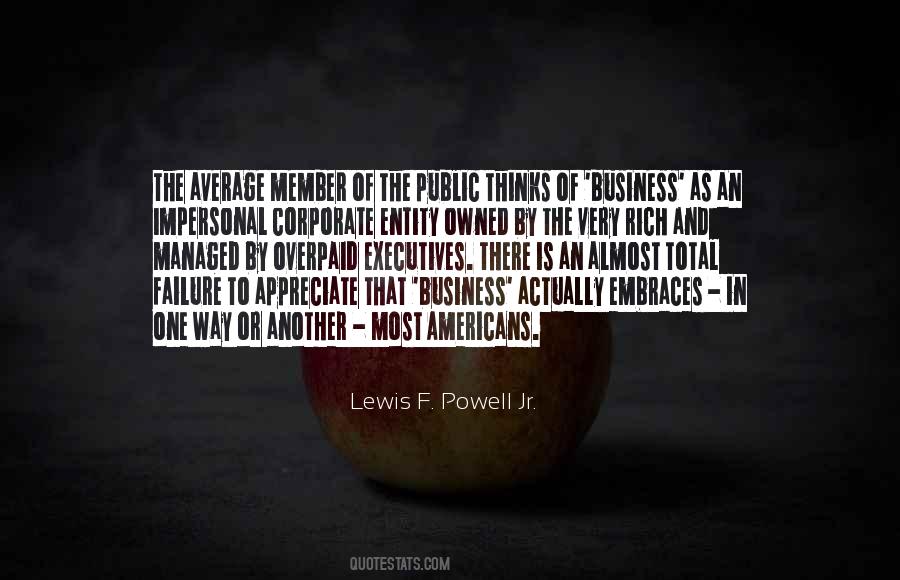 #13. People who sell advertising are called "account executives." People who sell customers work in "business development." People who sell companies are "investment bankers." And people who sell themselves are called "politicians." ========== - Author: Anonymous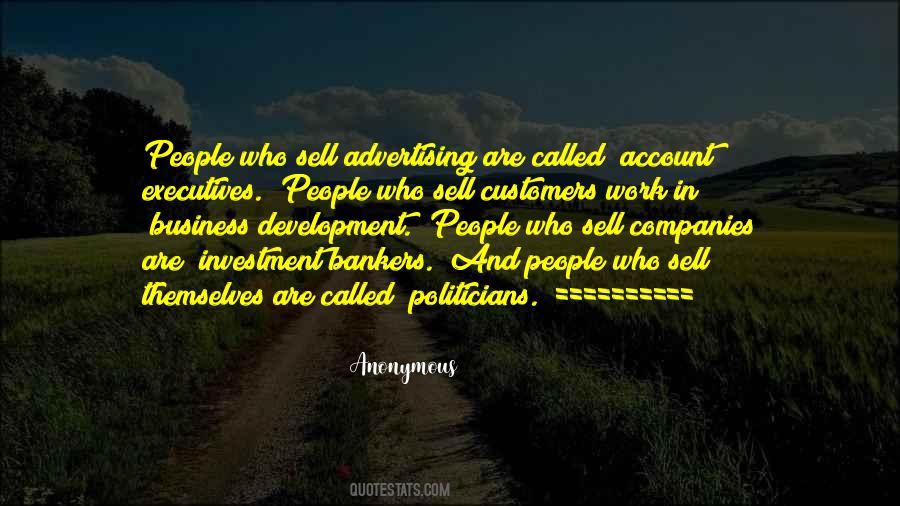 #14. Investment banking is not a business; it is a personal service where bankers work hand in hand with their clients. And it is a service that must not simply be about making bigger and bigger deals that reap rewards for only a small group of executives. - Author: Felix Rohatyn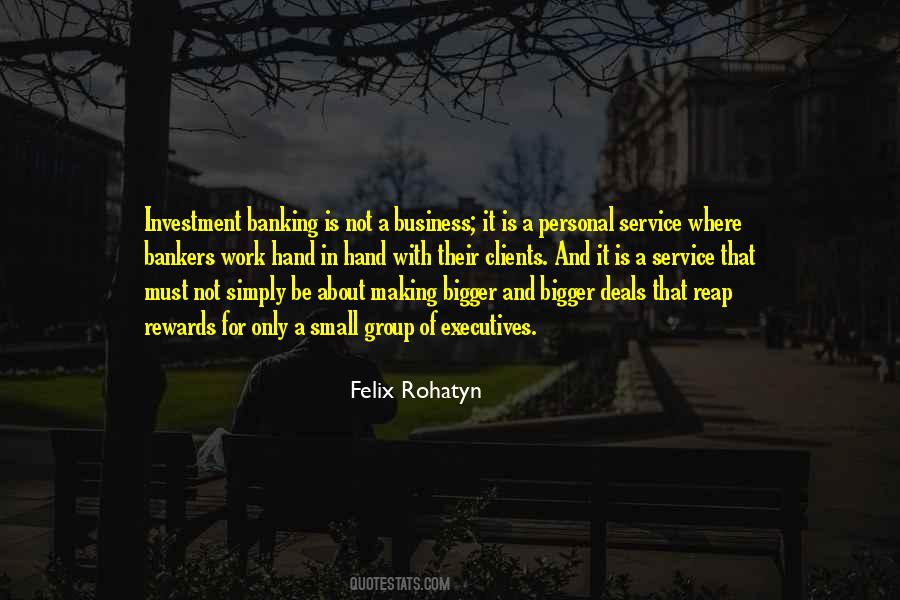 #15. It is unfortunate we can't buy many business executives for what they are worth and sell them for what they think they are worth. - Author: Malcolm Forbes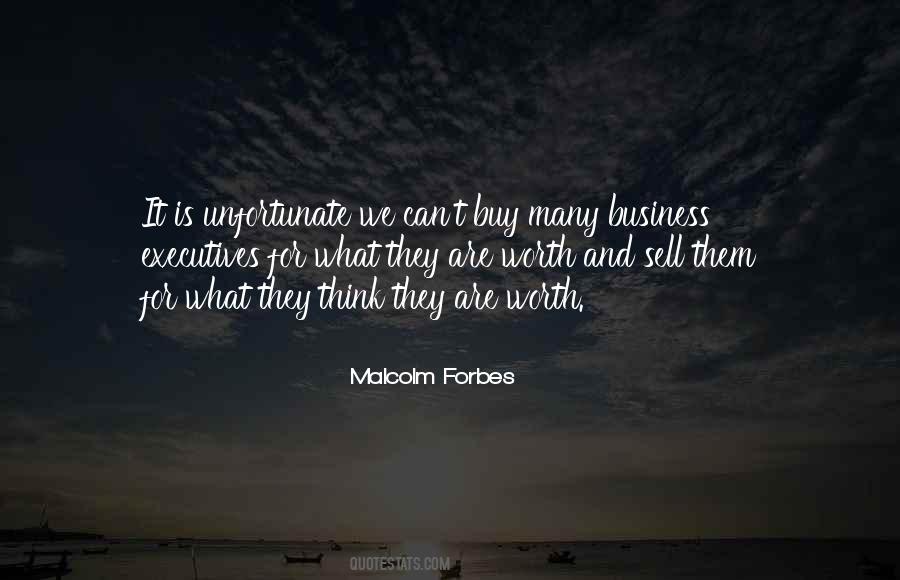 #16. Brands that will survive and thrive from now on are those with C-level executives that understand the incredible opportunity new media offers them and commit to excellence in managing their social media presence. - Author: Brian E. Boyd Sr.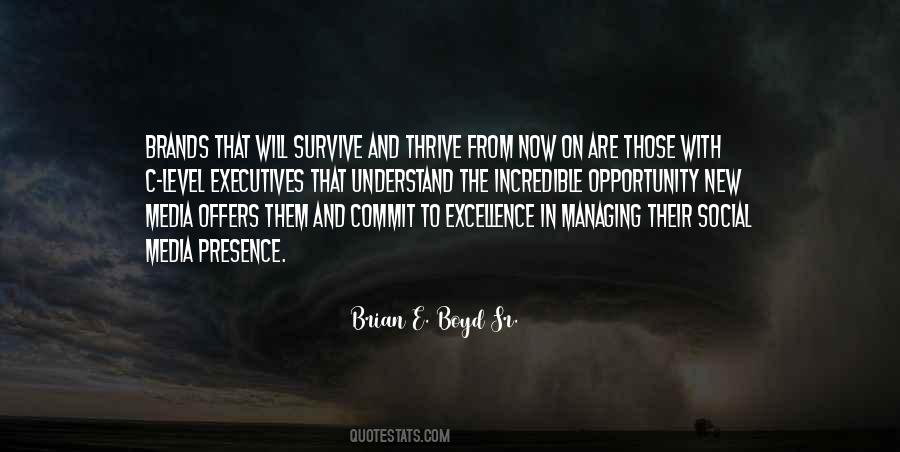 #17. It's not a cost of doing business when the corporation executives go to jail, and that's why they fight so hard to make sure the prosecutors' budget are very limited and that the campaign cash-greased lawmakers keep defending them against being held accountable. - Author: Ralph Nader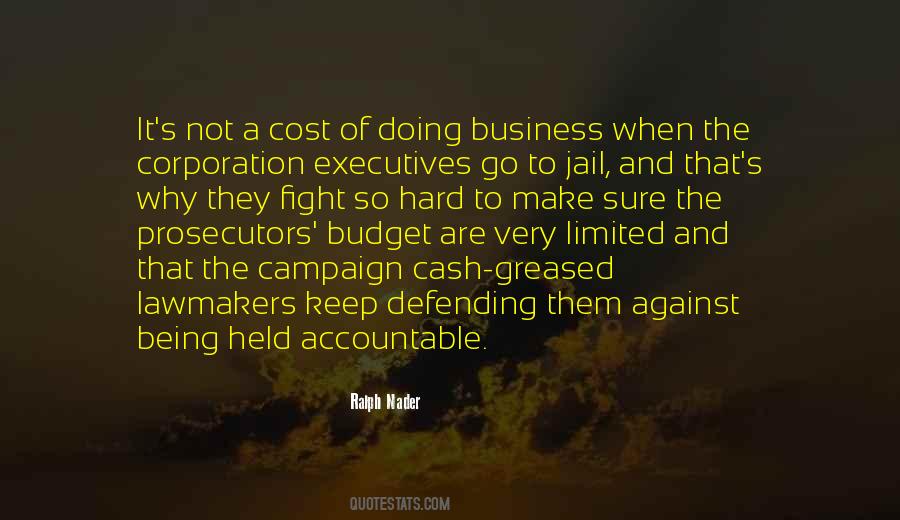 #18. Many consumer Internet business executives are loyalists of the Lifetime Value model, often referred to as the LTV model or formula. Lifetime value is the net present value of the profit stream of a customer. - Author: Bill Gurley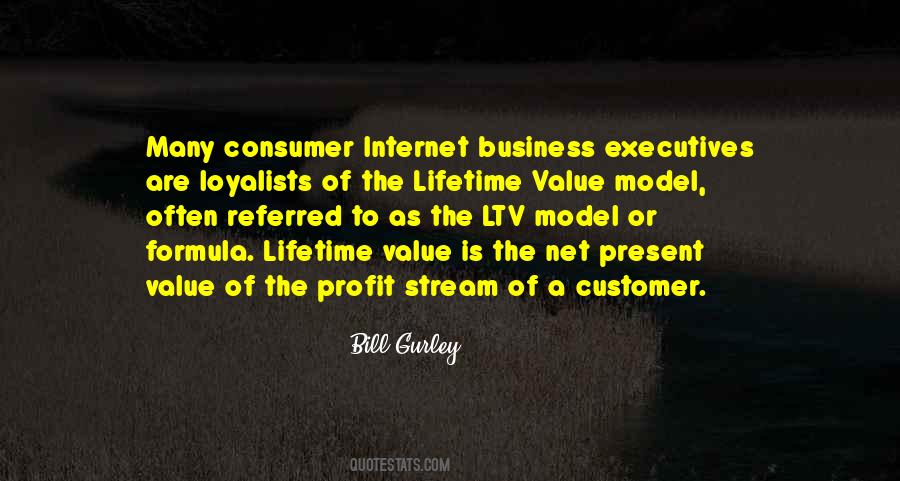 #19. Success in America - what I find with my homeland, nothing lasts very long. Europe is different. You're right there with them until you come back. - Author: Tina Turner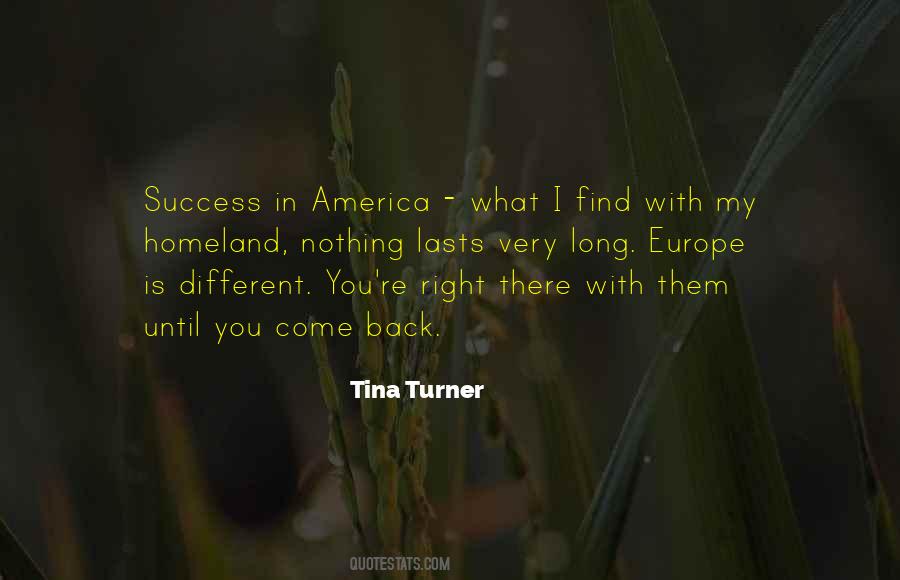 #20. If pain were water, the world would drown - Author: Dennis Prager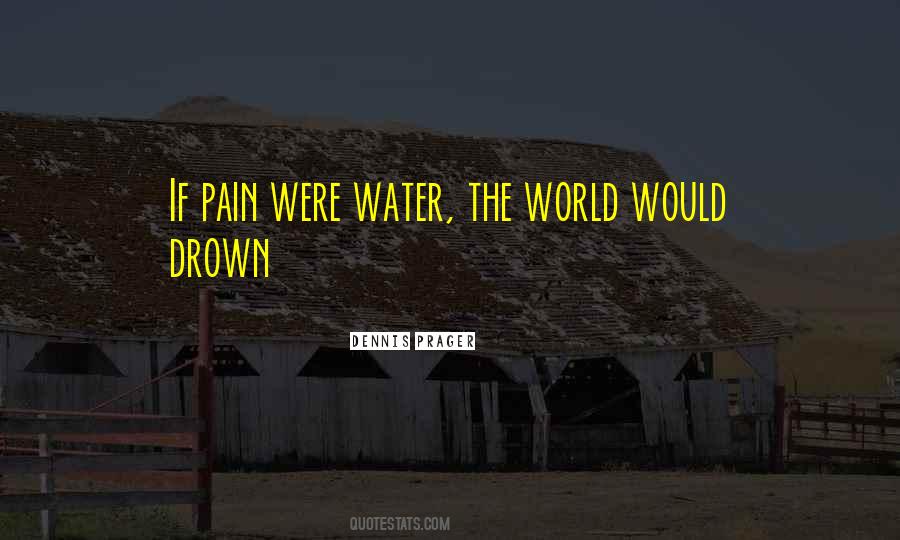 #21. Business colleagues who have not seen each other for a long time but who have a good relationship can always shake hands warmly and grab each other's right upper arm or shoulder with their free left hand. Men and women executives should not kiss each other in public. - Author: Letitia Baldrige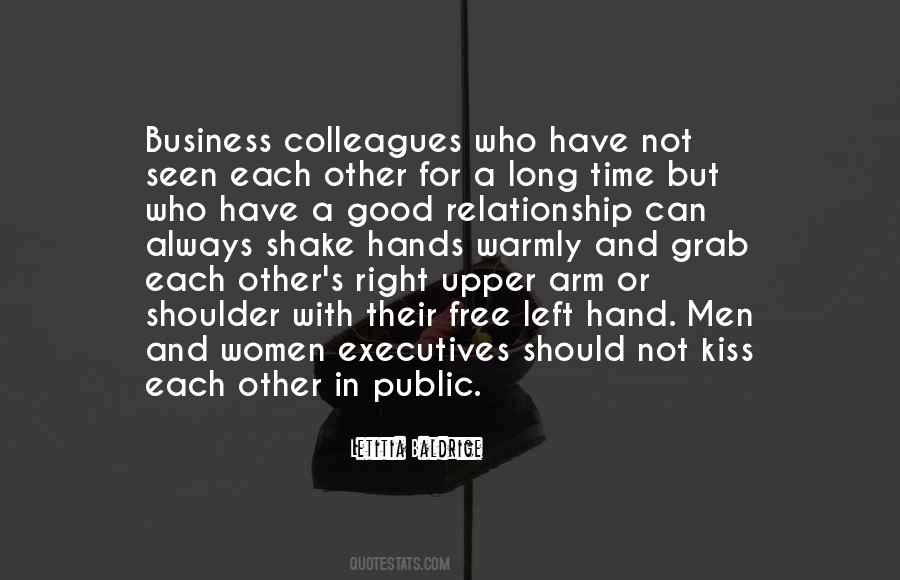 #22. All businesses require capital, management and labor, and business executives, wanting to grow and maintain profitable enterprises, have a strong incentive to keep costs, including labor, as low as possible. - Author: Kevin O'Leary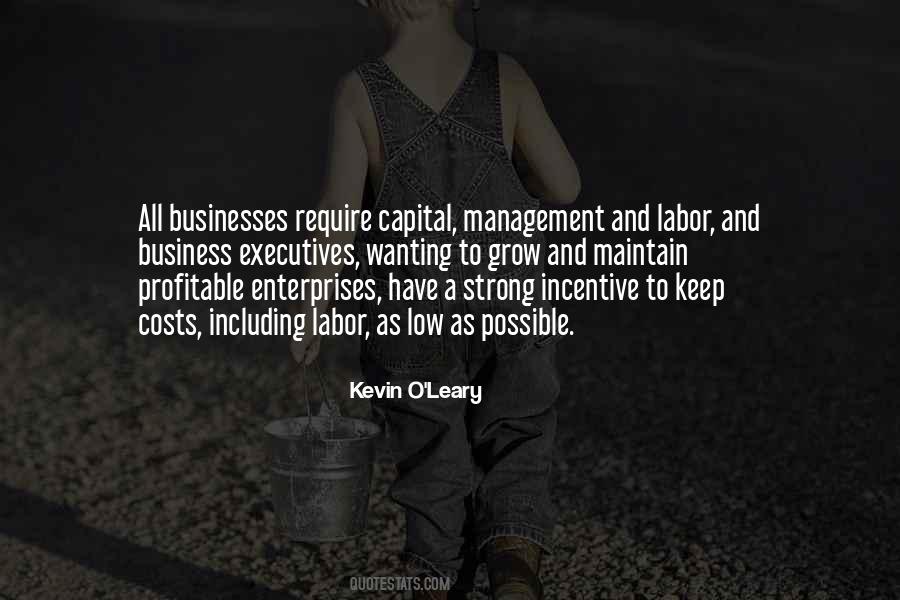 #23. Now, we are seeing many of these same companies face the truth about their financial standing. Congress is faced with the challenge of reforming our accounting industry and holding corporate executives responsible for their actions. - Author: Bennie Thompson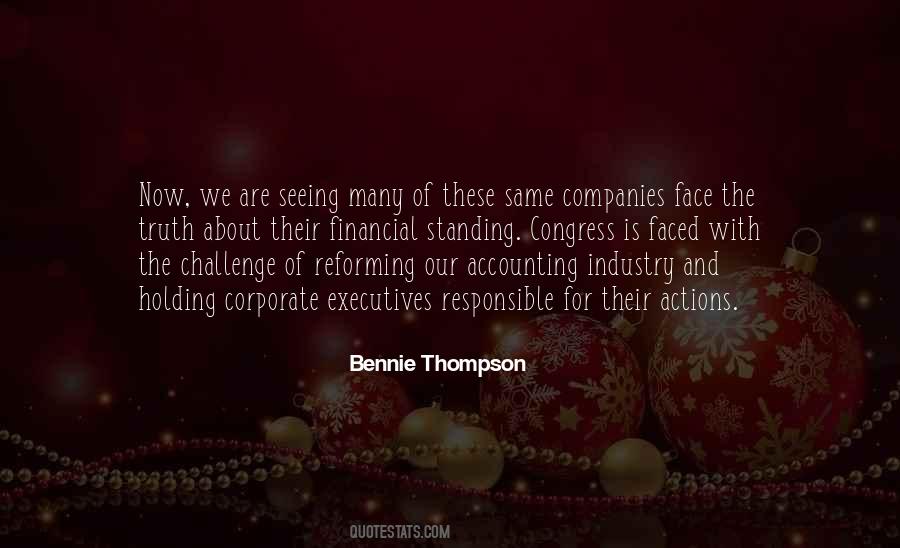 #24. Let's trade in all our judging for appreciating. Let's lay down our righteousness and just be together. - Author: Ram Dass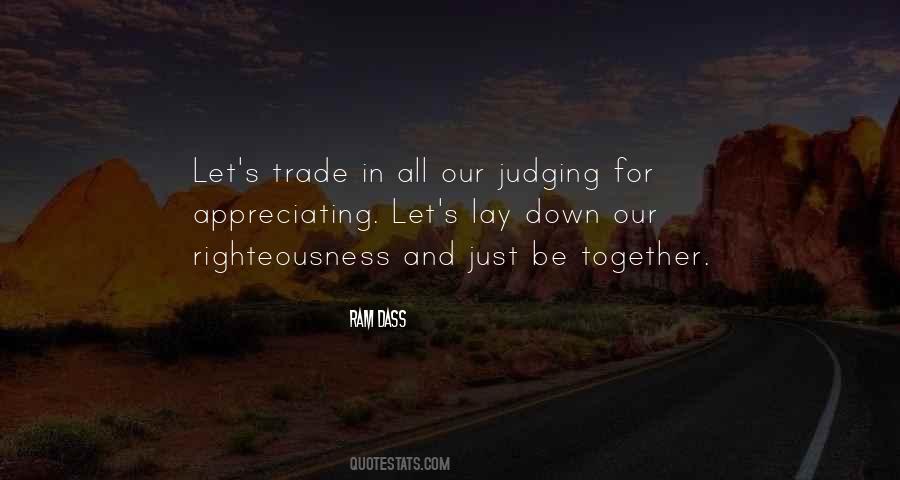 #25. Companies buy customers when they cannot win new business on their own. They merge when their executives do not have a better idea of what to do. - Author: Alex Berenson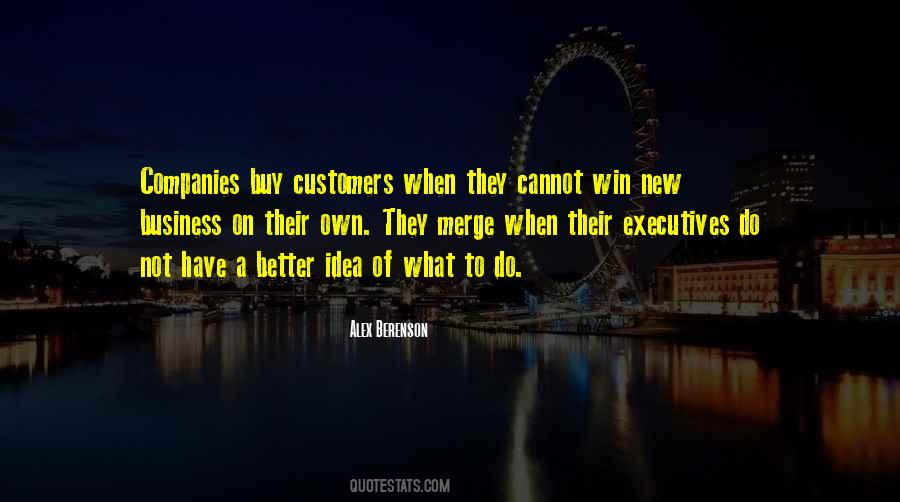 #26. No executive has ever suffered because his subordinates were strong and effective. - Author: Peter Drucker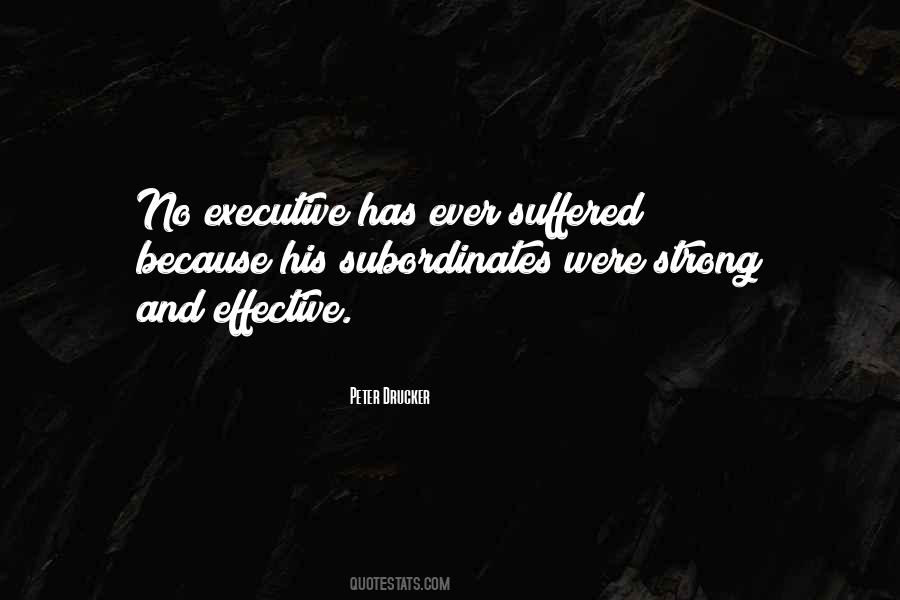 #27. The digital apocalypse continues to blight the lives of television producers, music-industry executives and newspaper publishers, all of whom are scrambling to figure out how to reconfigure their business models in such a way as to allow them to make an honest buck. - Author: Terry Teachout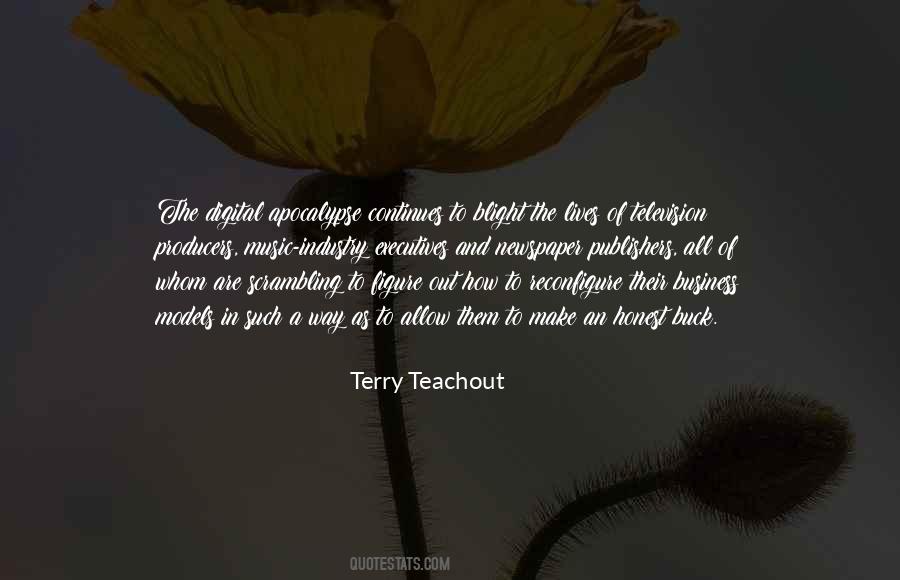 #28. Inside the word "emergency" is "emerge"; from an emergency new things come forth. The old certainties are crumbling fast, but danger and possibility are sisters. - Author: Rebecca Solnit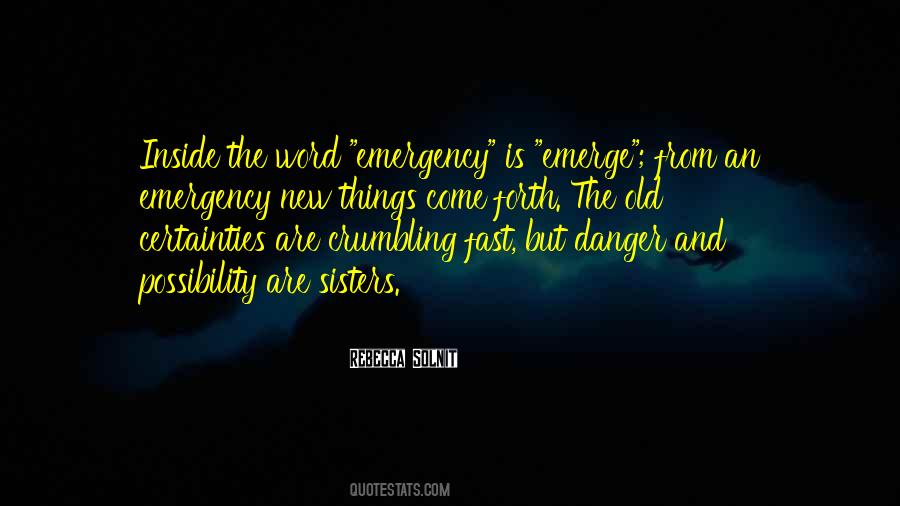 #29. The worst disease which can afflict business executives in their work is not, as popularly supposed, alcoholism; it's egotism. - Author: Harold S. Geneen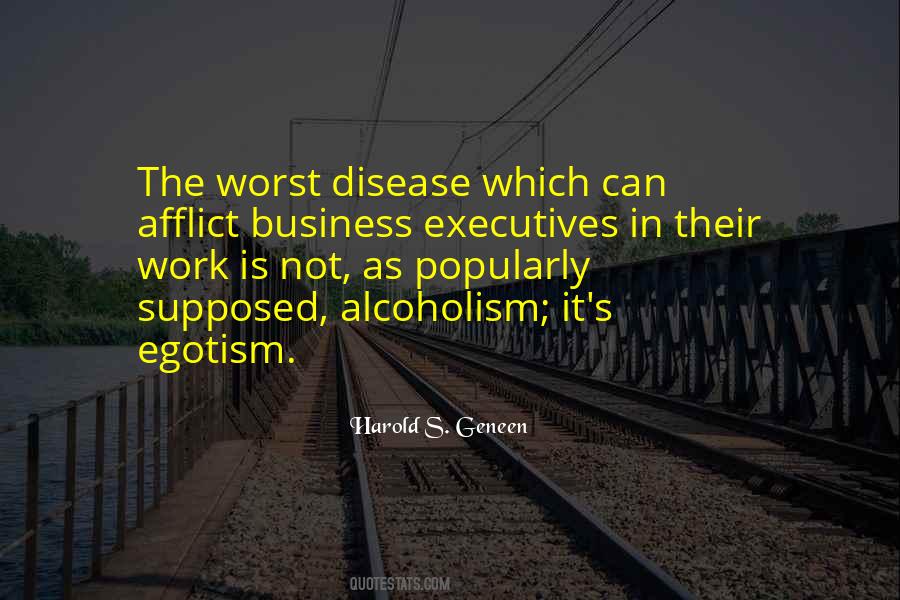 #30. Now that women are jockeys, baseball umpires, atomic scientists, and business executives, maybe someday they can master parallel parking. - Author: Bill Vaughan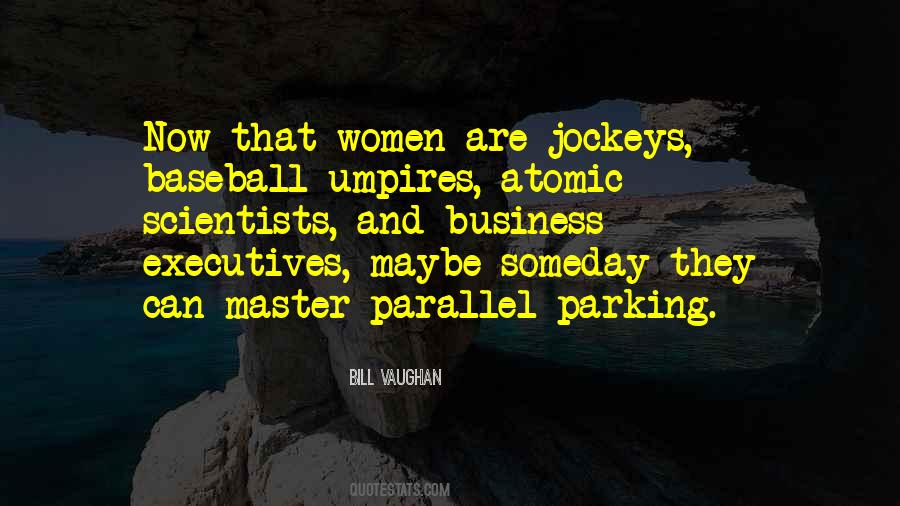 #31. Either an executive can do his job or he can't. - Author: Robert Heller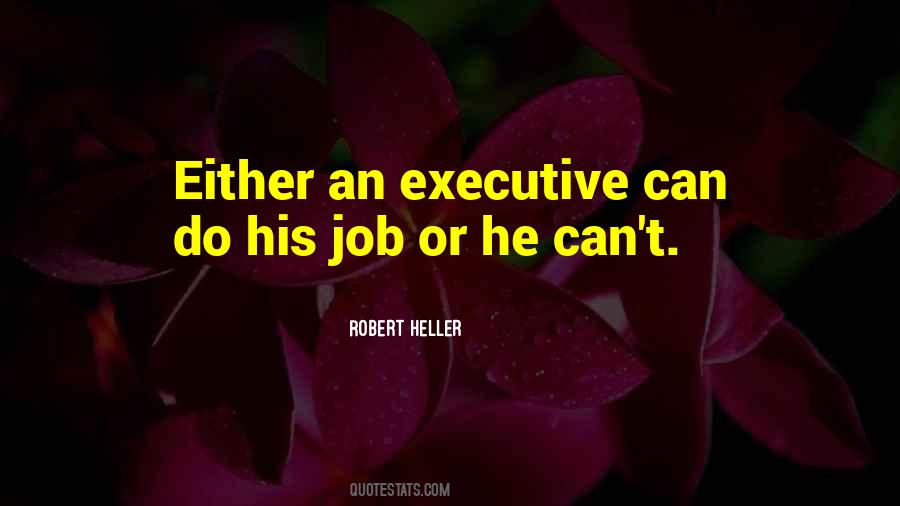 #32. When business executives are making the artistic decisions and don't understand animation, things can go awry. - Author: Don Bluth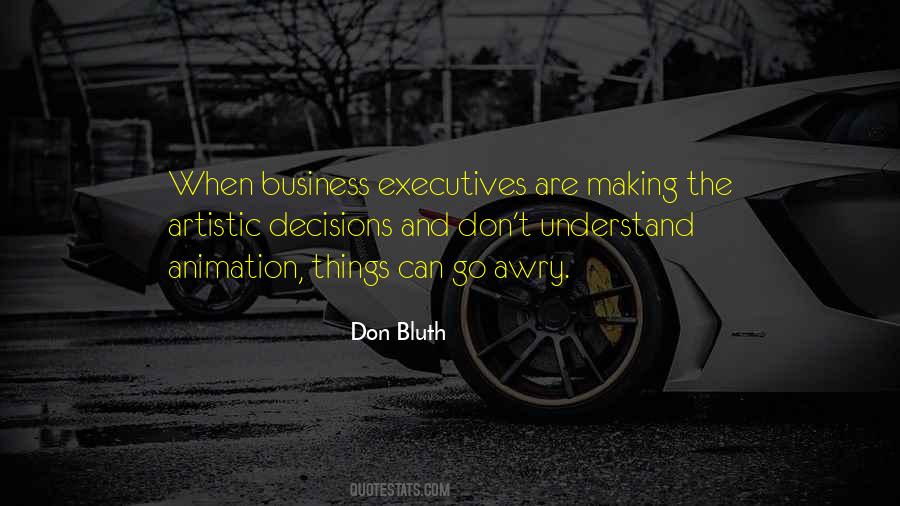 #33. The Phoenix Project is a must read for business and IT executives struggling with the growing complexity of IT. - Author: Jim Whitehurst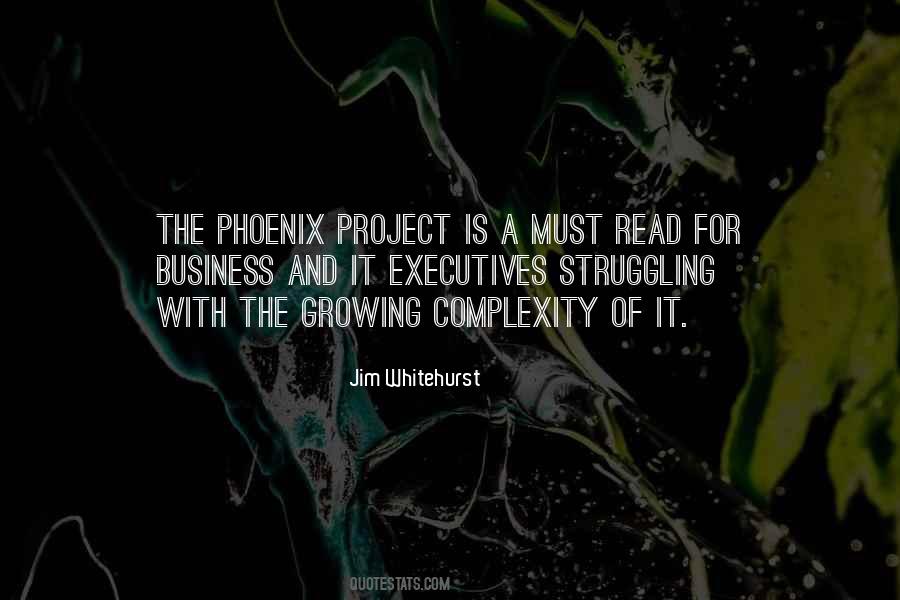 #34. It is amazing, the number of business executives and senior leaders who get to be appointed and elevated to positions of authority on the basis of technical competences whilst lacking essential grooming on basic good manners and customs of conduct that must come from the home training process. - Author: Archibald Marwizi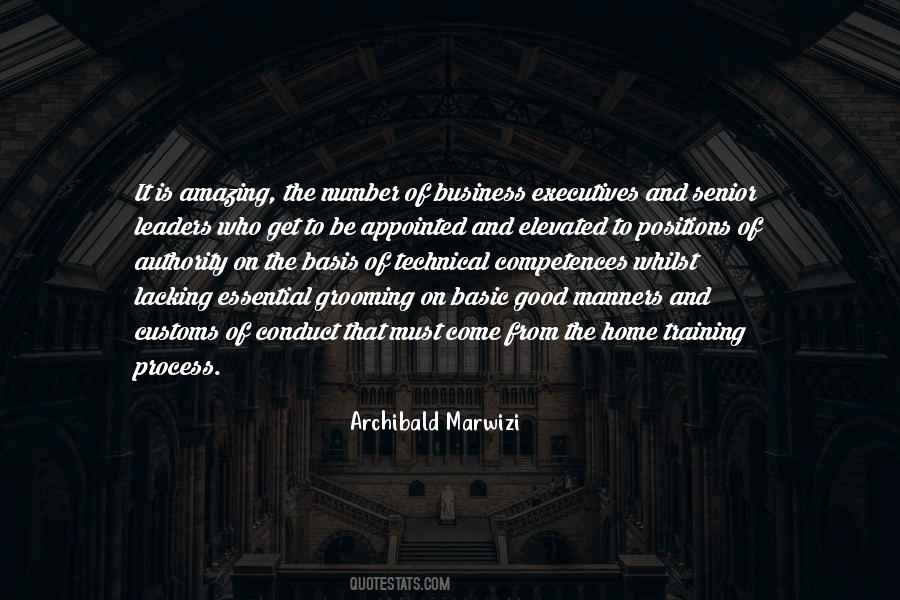 #35. I'm suspicious of the idea of architects acting like business executives, brand managers, or purveyors of luxury goods. - Author: David Chipperfield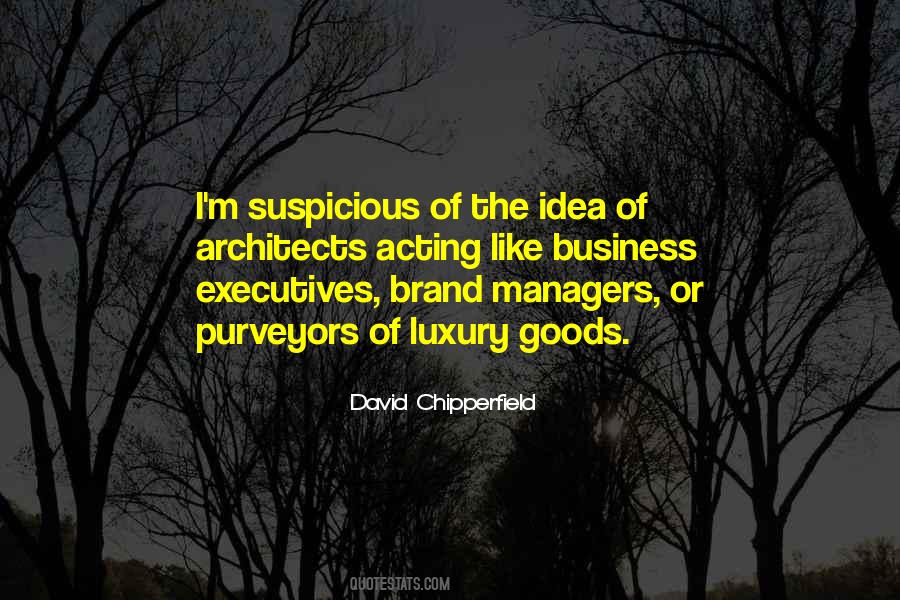 #36. My laptop helps me carry on my business functions and stay in touch with my executives when I'm abroad. - Author: Lucio Tan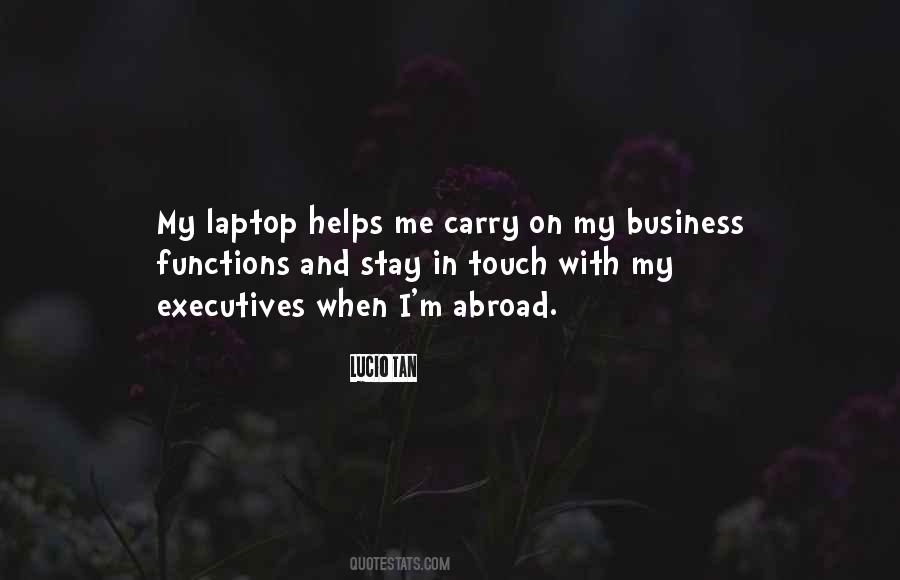 Famous Authors
Popular Topics