Buffy And Angel Famous Quotes & Sayings
List of top 23 famous quotes and sayings about buffy and angel to read and share with friends on your Facebook, Twitter, blogs.
Top 23 Quotes About Buffy And Angel
#1. Sin on a hot biscuit. - Author: Sara Wolf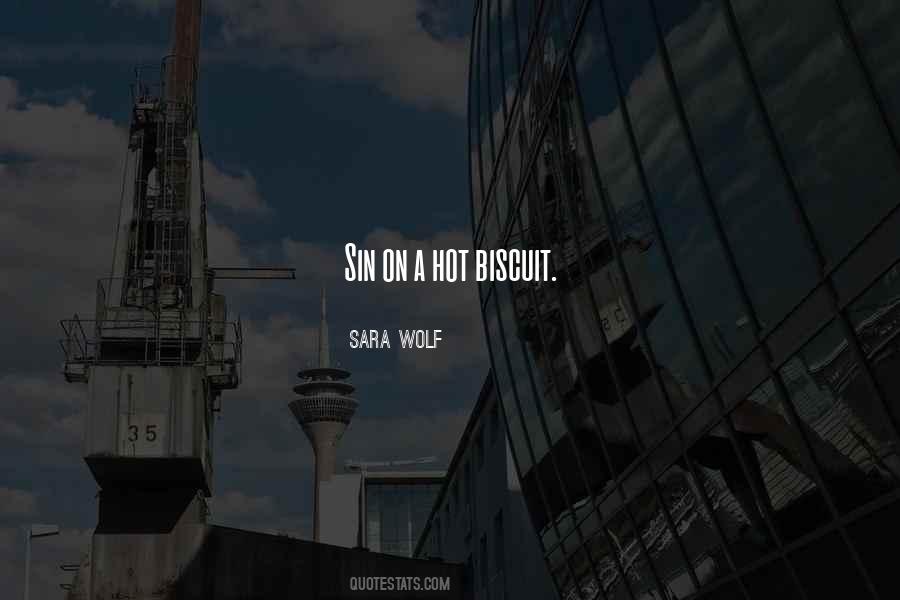 #2. It's TV shows like BUFFY and ANGEL that usually have an incredible cliffhanger every commercial break that amaze me. - Author: Brian K. Vaughan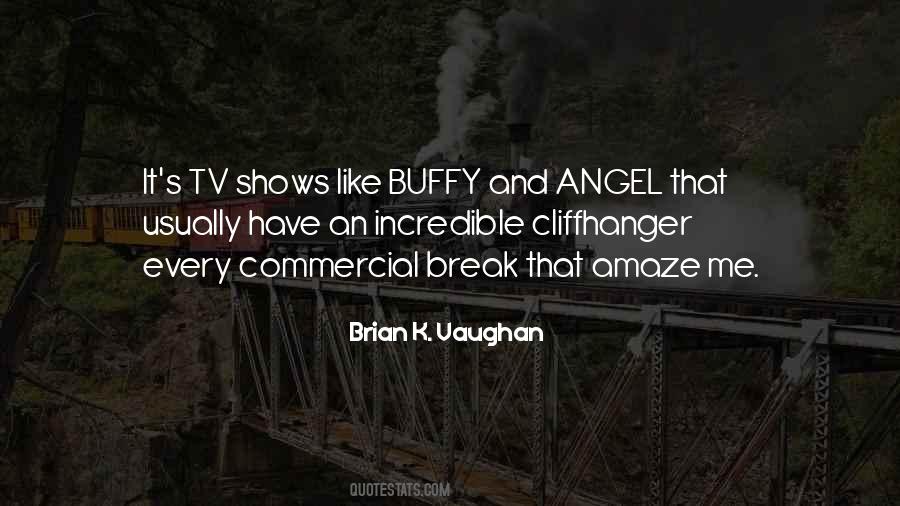 #3. Don't you know me by now, Angel? I never do what I'm meant for. - Author: Brad Meltzer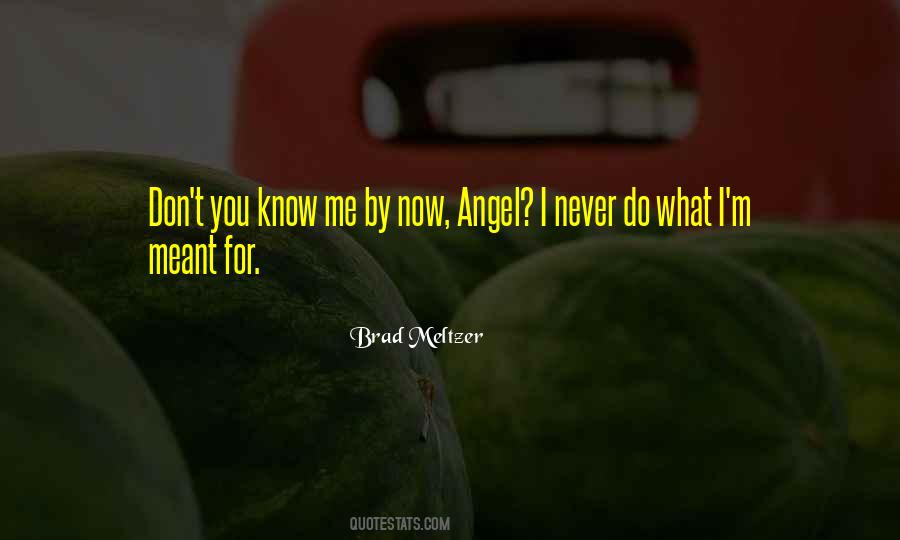 #4. There's a part of me that will always believe that Angel is Buffy's true love. That there will be a piece of her heart that will always be with him for the rest of her life. - Author: Sarah Michelle Gellar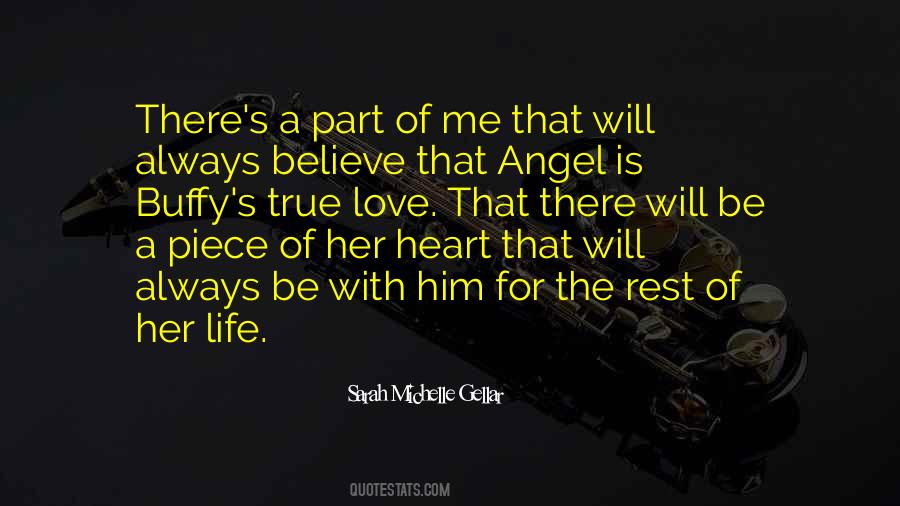 #5. What a leveller this remote-control gizmo was ... it chopped down the heavyweight and stretched out the slight until all the set's emissions, commercials, murders, game-shows, the thousand and one varying joys and terrors of the real and the imagined, acquired an equal weight ... - Author: Salman Rushdie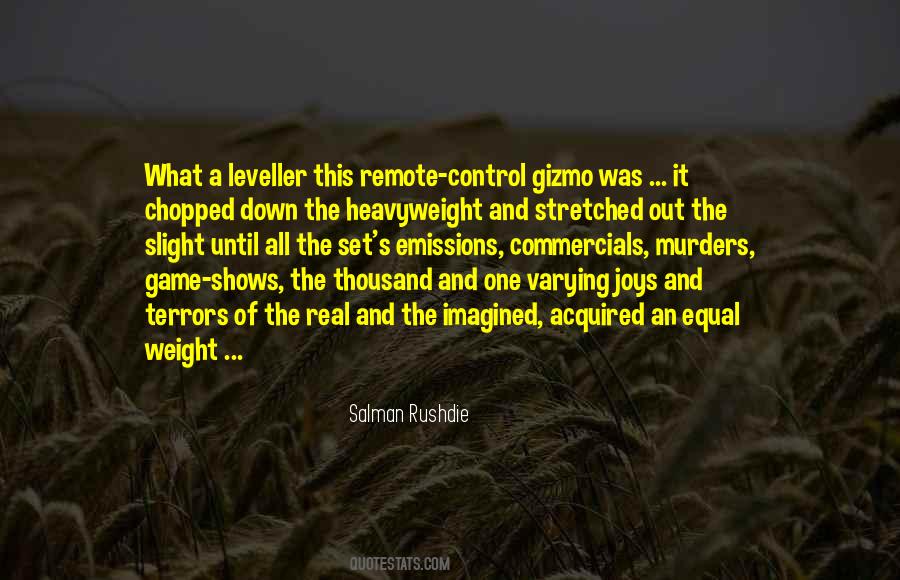 #6. I was that weird kid that checked out all of the non-fiction paranormal studies books from the library. I've always been fascinated by the supernatural, particularly movies and TV shows that manage to blend humor with the horror - 'Supernatural', 'Buffy', 'Angel.' - Author: Molly Harper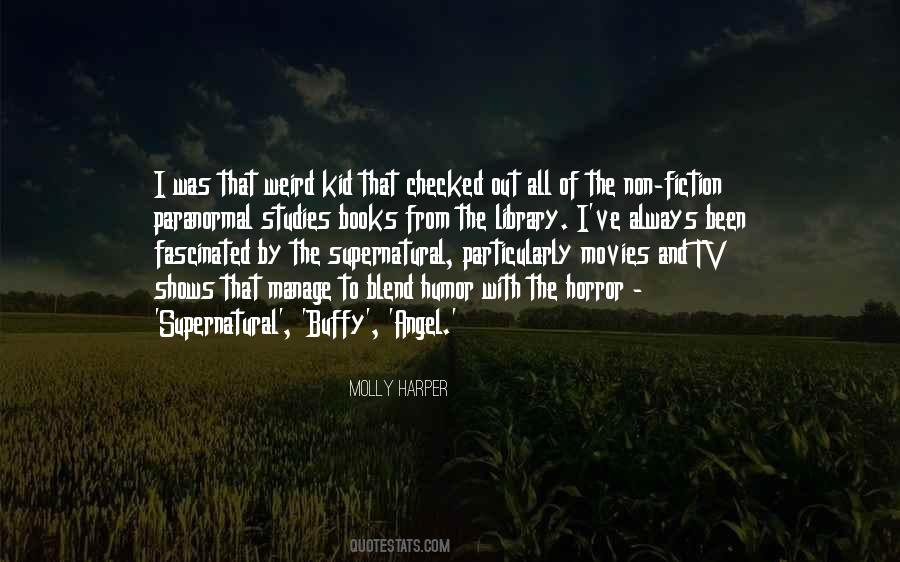 #7. The outside world is what kept Buffy and Angel from being together. - Author: Jane Espenson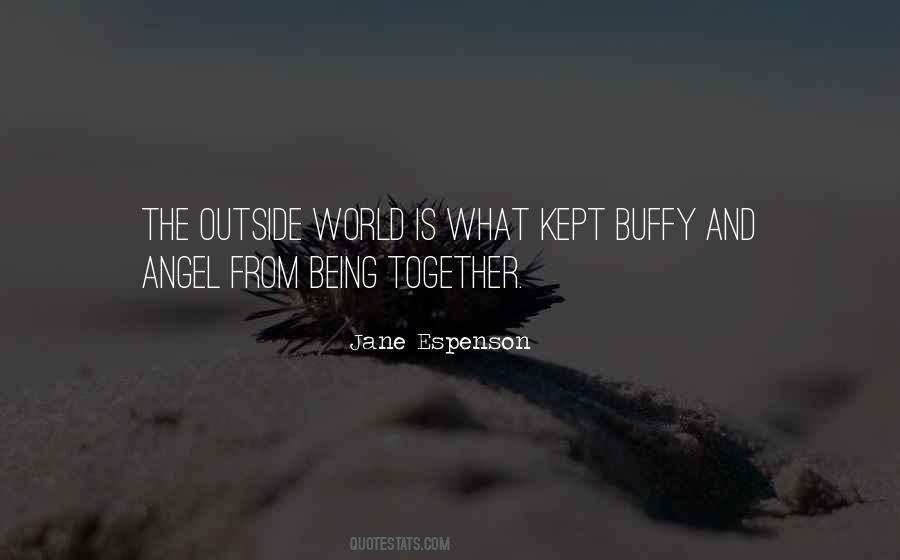 #8. I'm a wealth creator. I'm not interested in saving in the least. While I do spend a lot, I don't spend money like other billionaires. I'm probably quite unusual, albeit I do have some of the significant trappings. But I always try to make my assets work for a living. - Author: John Caudwell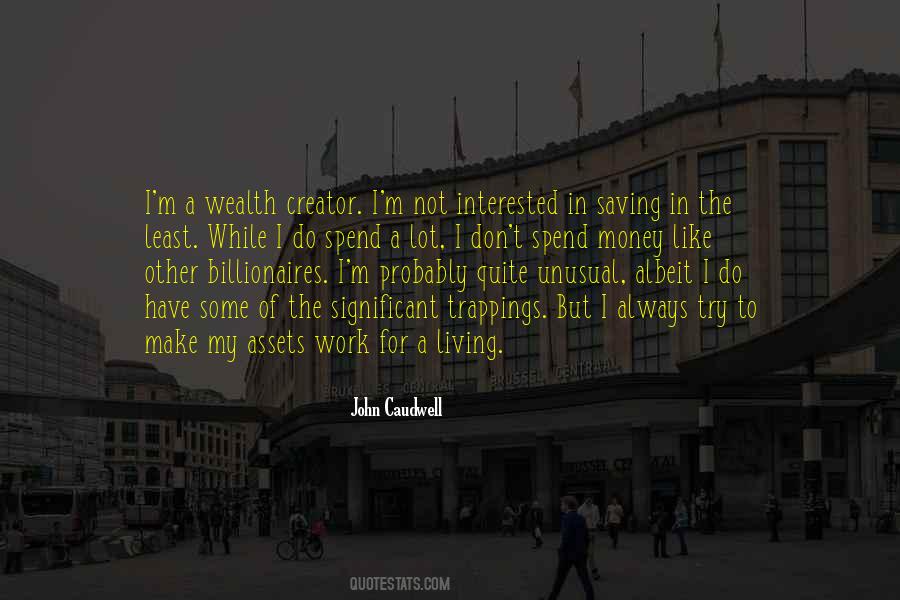 #9. I've got this tiny pang of regret when I think of how much I have probably missed out on in the last few years because I was too scared to take a risk, or too shy to speak up, or too worried to be bold. It is my one wild and precious life, after all. - Author: Jessi Kirby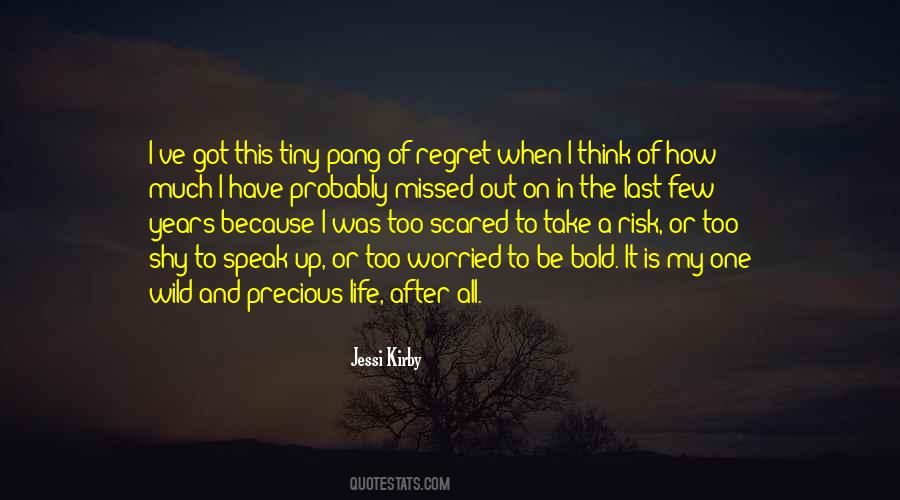 #10. It is only your mental habits and your selected memories of how you think things are that keep you from moulding things in your life in a more harmonious way. - Author: Ken Keyes Jr.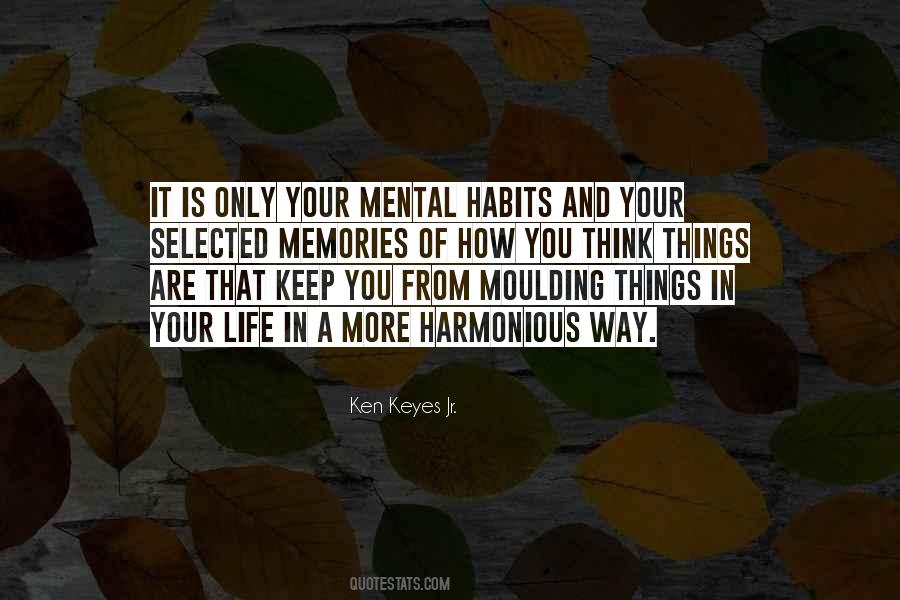 #11. My people - before I was changed - they exchanged this as a sign of devotion. It's a Claddagh ring. The hands represent friendship; the crown represents loyalty ... and the heart ... Well, you know ... Wear it with the heart pointing towards you. It means you belong to somebody. Like this. - Author: Joss Whedon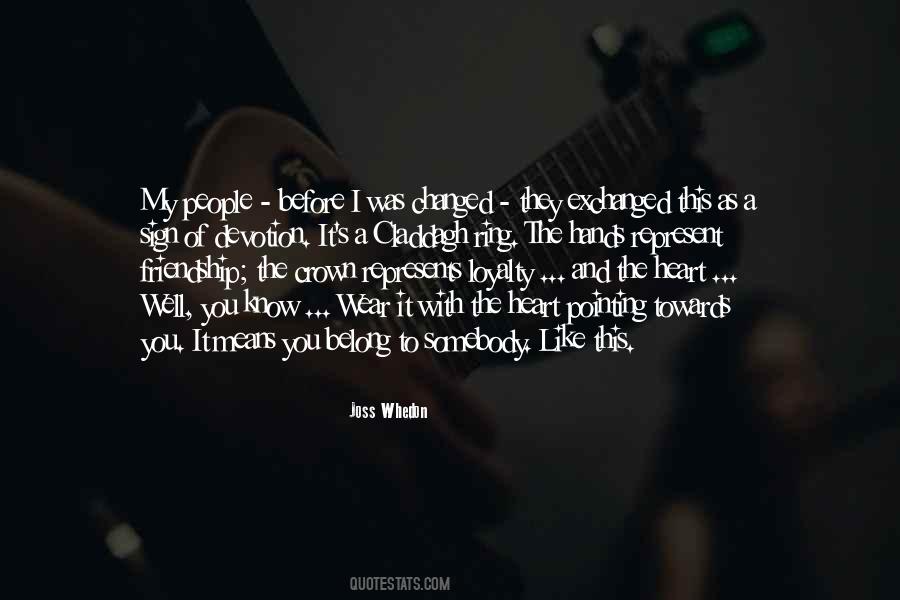 #12. 'Buffy' is about growing up. 'Angel' is really about already having grown up, dealing with what you've done, and redemption. - Author: Joss Whedon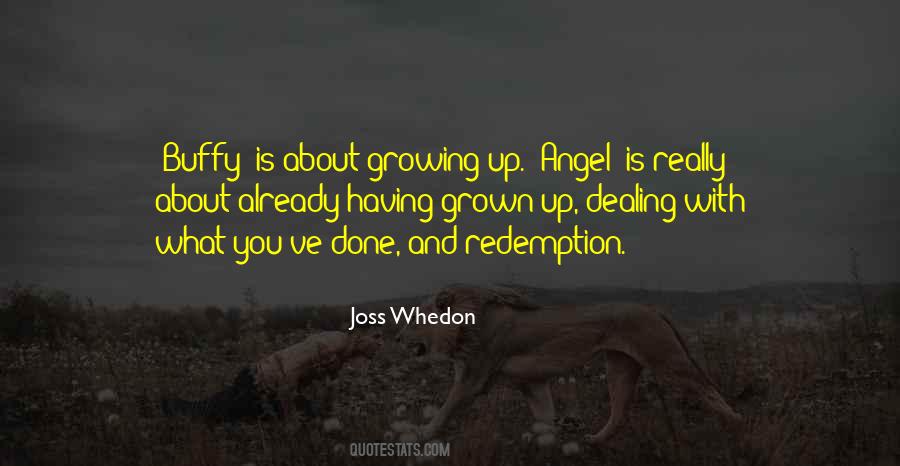 #13. My first Comic-Con was when I first met Joss Whedon: He introduced me to that world and I'd never been to a convention before that. He and a bunch of the 'Buffy' and 'Angel' writers were all going down in a big van and he invited me along. - Author: Nathan Fillion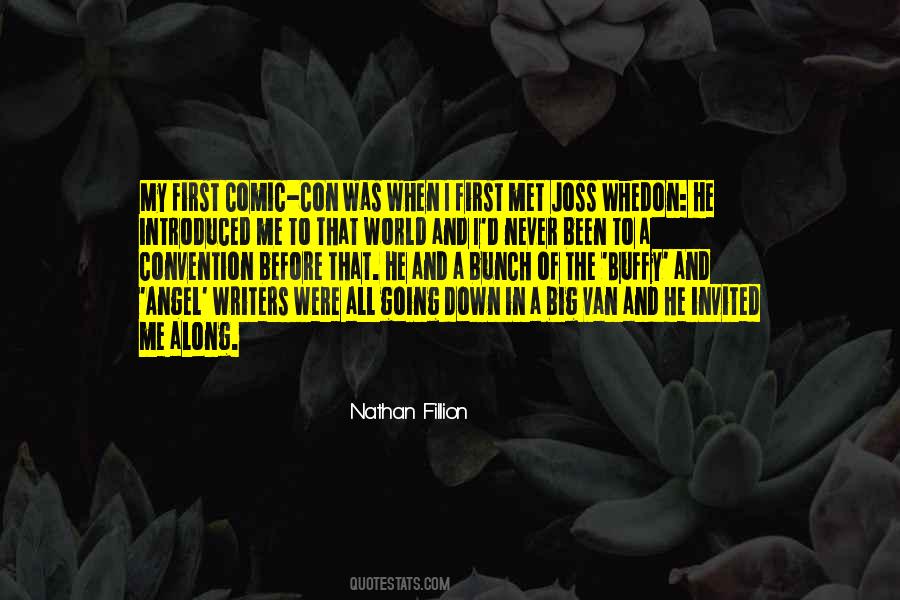 #14. Did you see that? Buffy just staked that poor vampire. He had yet to even do anything untowared, he just crawled out of his grave and she staked him. That is just not right. She is taking out her problems with that Angel fellow on a vampire, that is what she is doing. - Author: Lynsay Sands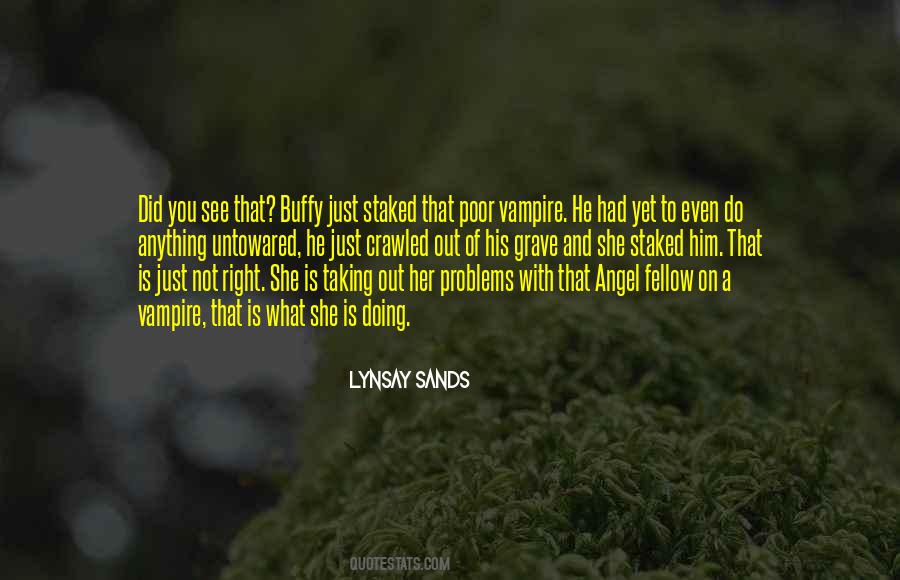 #15. I think it's a universal truth that most chefs I know are happiest eating simple, unadorned good things. - Author: Anthony Bourdain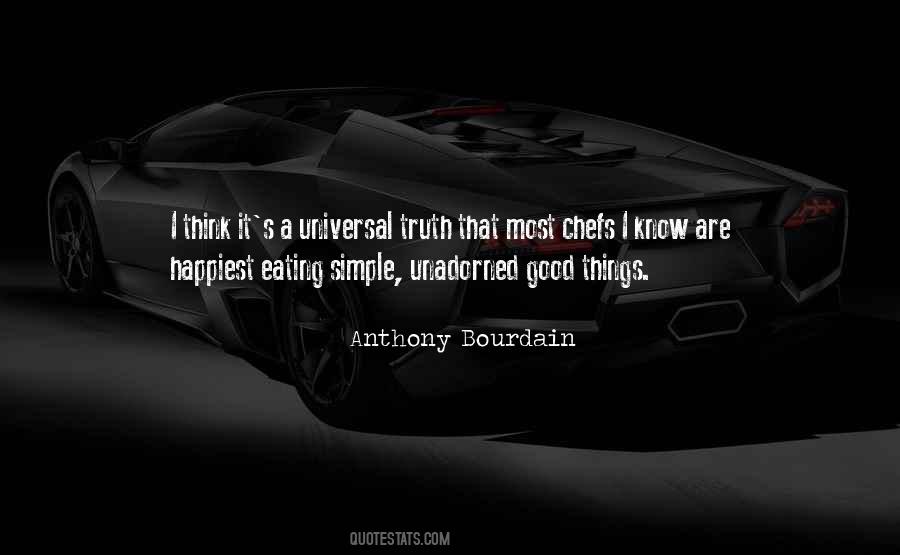 #16. Joss was lonely kid who thought that if he could just crack the code, people would understand what an awesome person he was and love him for it. As Buffy executive producer and Angel cocreator David Greenwalt said, 'If JossWhedon had had one good day in high school, we wouldn't be here'. - Author: Amy Pascale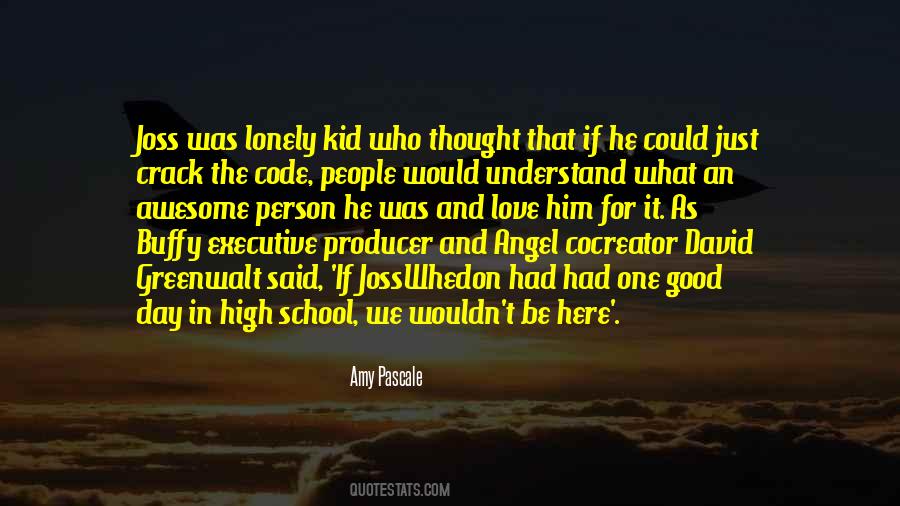 #17. I've been lucky between 'Buffy,' 'Angel,' 'Alias,' and then 'Lost.' The thing they all have in common is that they were all fearless. They were not afraid to be different and try something different. Even if you didn't know that it was going to work, just try to do something new and fresh. - Author: Drew Goddard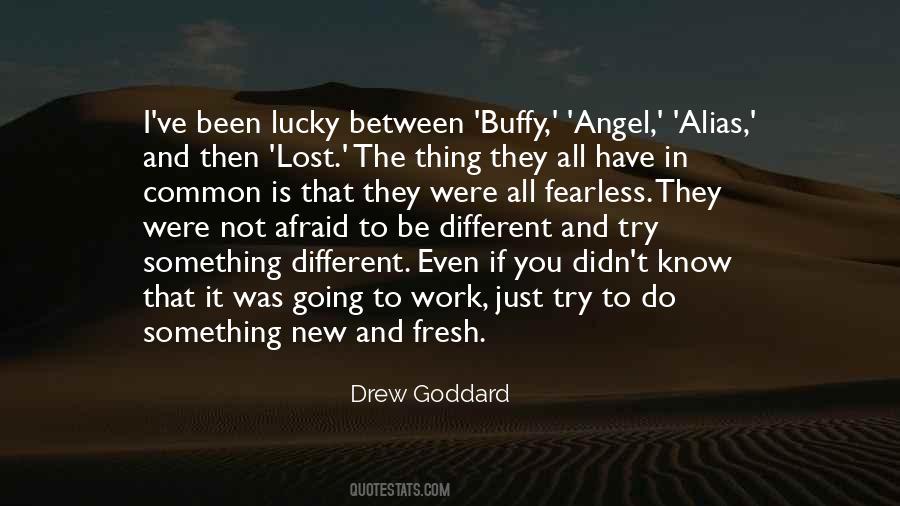 #18. We had all been feeling this, about the Buffy/Riley relationship. It never had the fire that Buffy/Angel did. It wasn't really meant to. - Author: Jane Espenson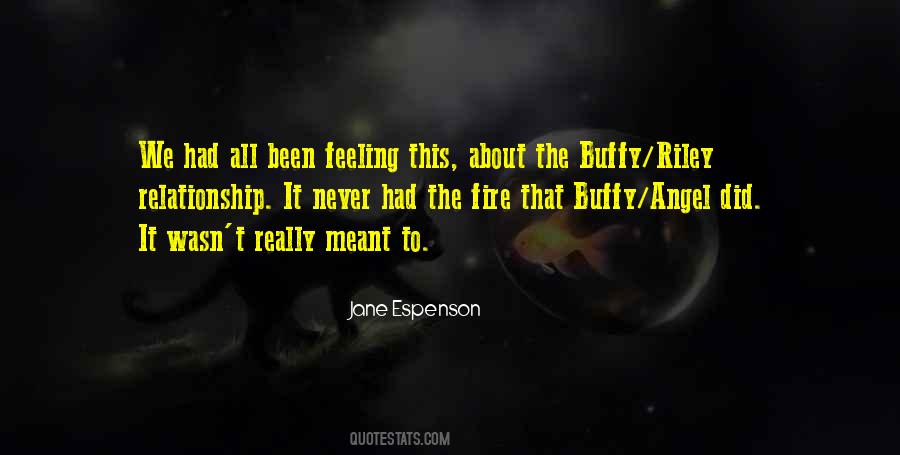 #19. Joss Whedon who created 'Buffy The Vampire Slayer,' 'Angel,' and all that ... he is a genius. - Author: Christian Kane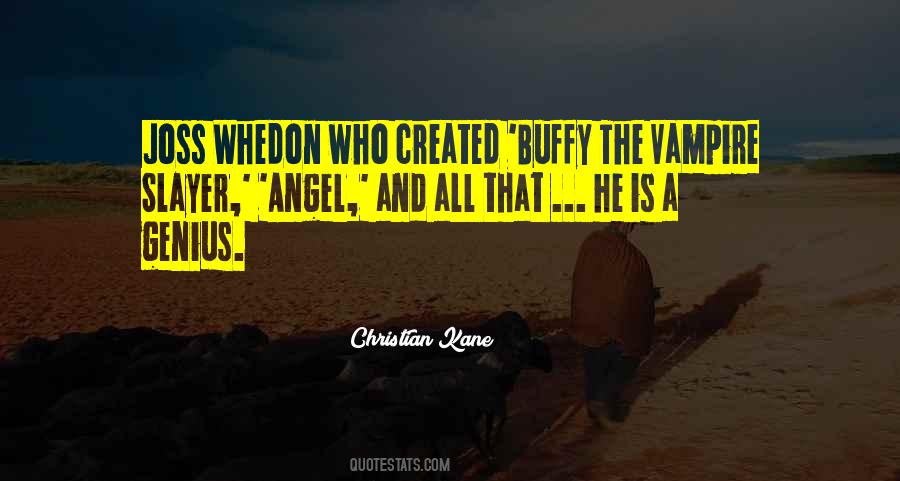 #20. Buffy loves Angel. He loves her. And I love Ho Hos. - Author: Joss Whedon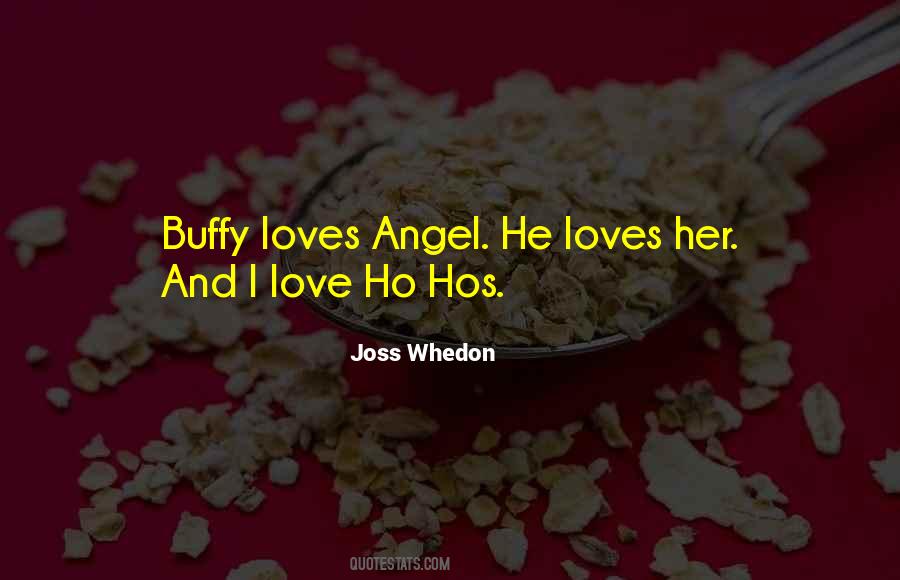 #21. The most important point to remember in developing self-confidence is to take responsibility for who we are. This empowers us. We can change anything, do anything, and be anything when we assume full responsibility for ourselves. - Author: Rachael Bermingham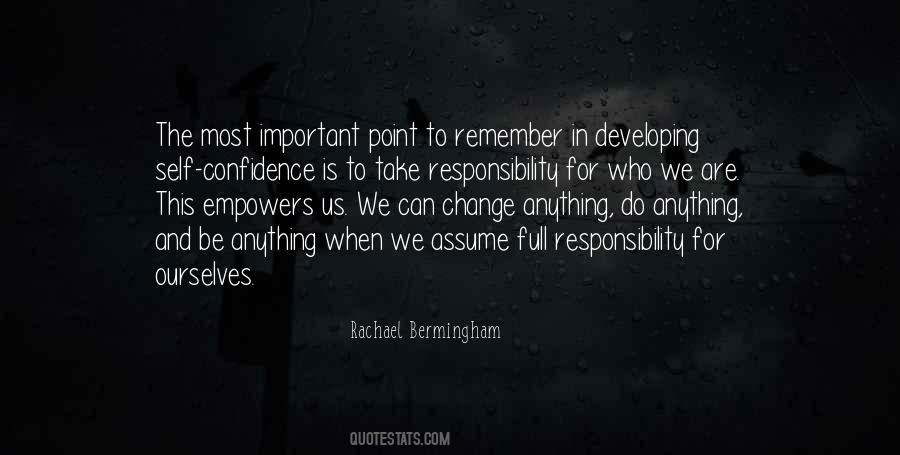 #22. I'm a huge fan of 'Buffy,' 'Angel' and 'Doctor Who.' People like Joss Whedon, Russell T. Davies, and Steven Moffat are really amazing about making you feel like you had a complete meal and yet leaving you hungry for more. - Author: Andrew Kreisberg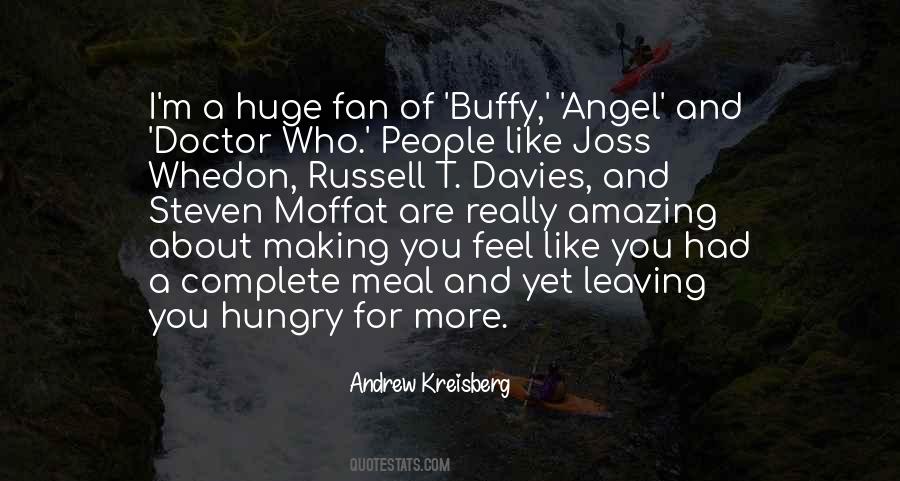 #23. He that will play with Satan's bait, will quickly be taken with Satan's hook. - Author: Thomas Brooks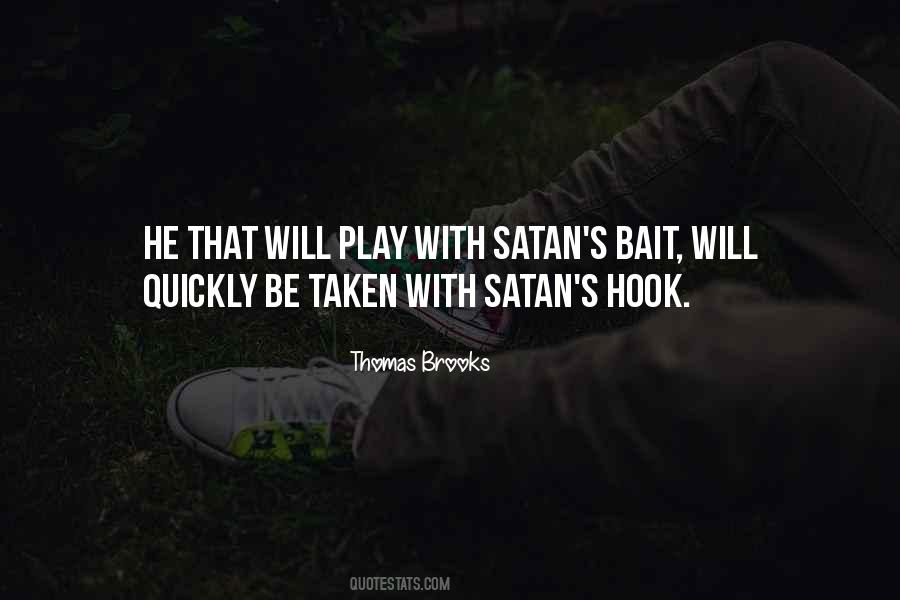 Famous Authors
Popular Topics