Assuming Things Famous Quotes & Sayings
List of top 36 famous quotes and sayings about assuming things to read and share with friends on your Facebook, Twitter, blogs.
Top 36 Quotes About Assuming Things
#1. Your first mistake might be assuming that people are rational.
Your second mistake could be assuming that people are eager for change.
And the marketer's third mistake is assuming that once someone knows things the way you know them, they will choose what you chose. - Author: Seth Godin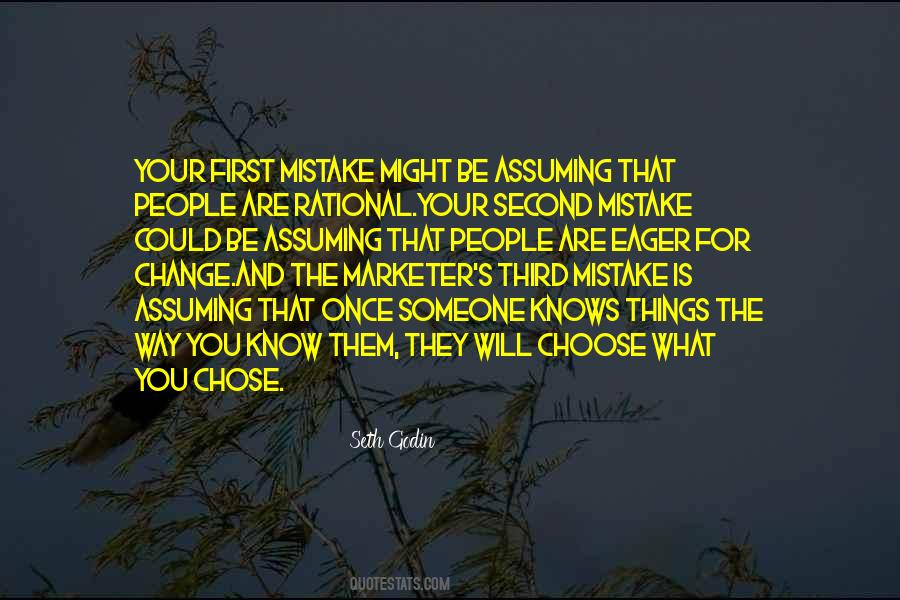 #2. You wrong yourself and me by assuming my interest in you is purely physical," he went on. "I told you I am eager to further our acquaintance. I want to know what you think about things. What you want out of life. What you dream.
-Lucien to Alice - Author: Gaelen Foley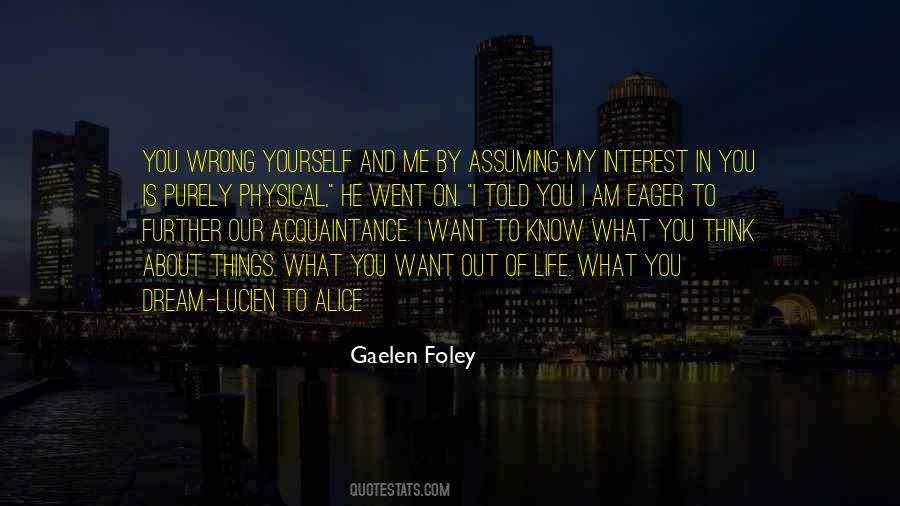 #3. God knows how many things a man misses by becoming smug and assuming that matters will take their own course. - Author: Loren Eiseley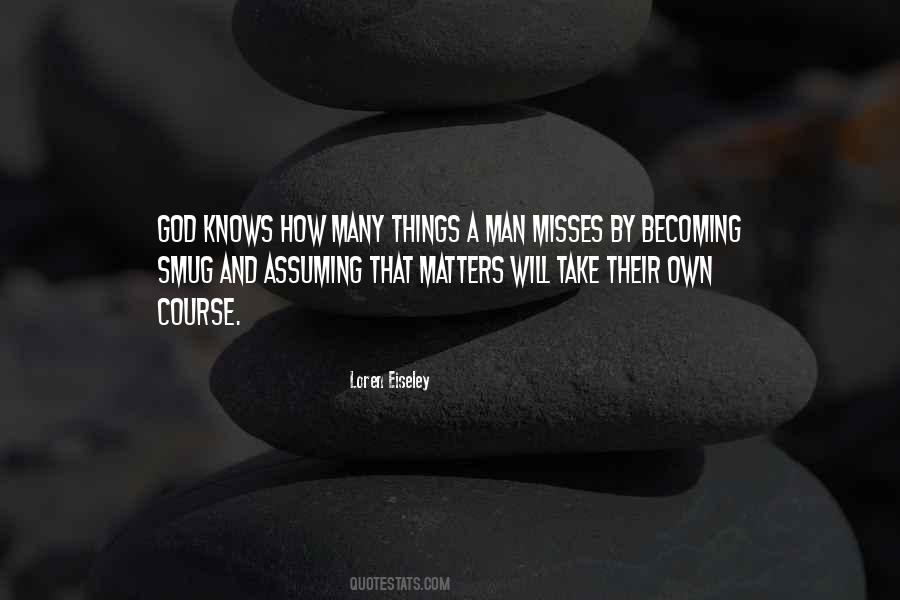 #4. It's not that i don't want you. I lied, earlier, when i said i was protecting you. I'm protecting myself. I don't want to be your rebound, Jacqueline."
"Then why are you assuming that role? It's not what i want, either."
"What am i gonna do with you?"
"I can think of a couple things. - Author: Tammara Webber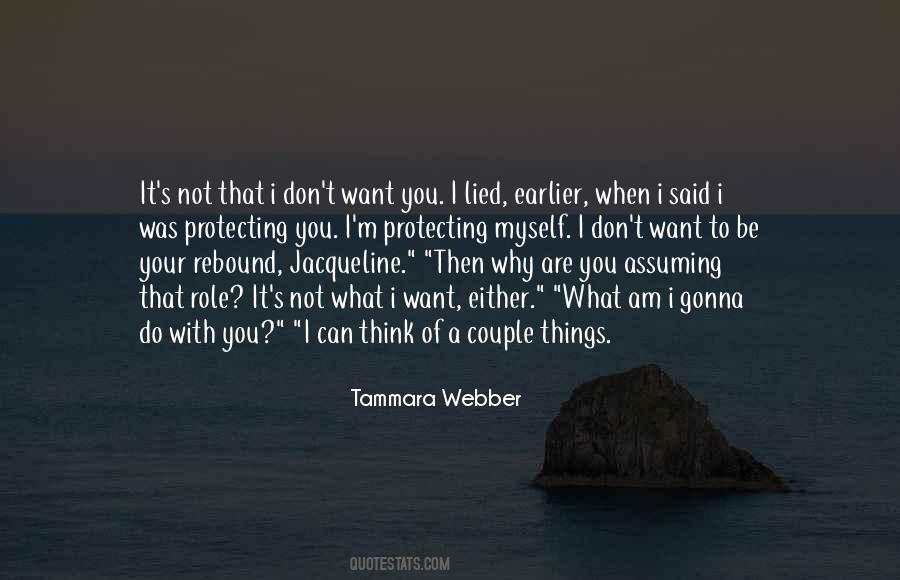 #5. When you assess something as a problem instead of as something to simply be accepted as the way things are, you are assuming there is a potential resolution. - Author: David Allen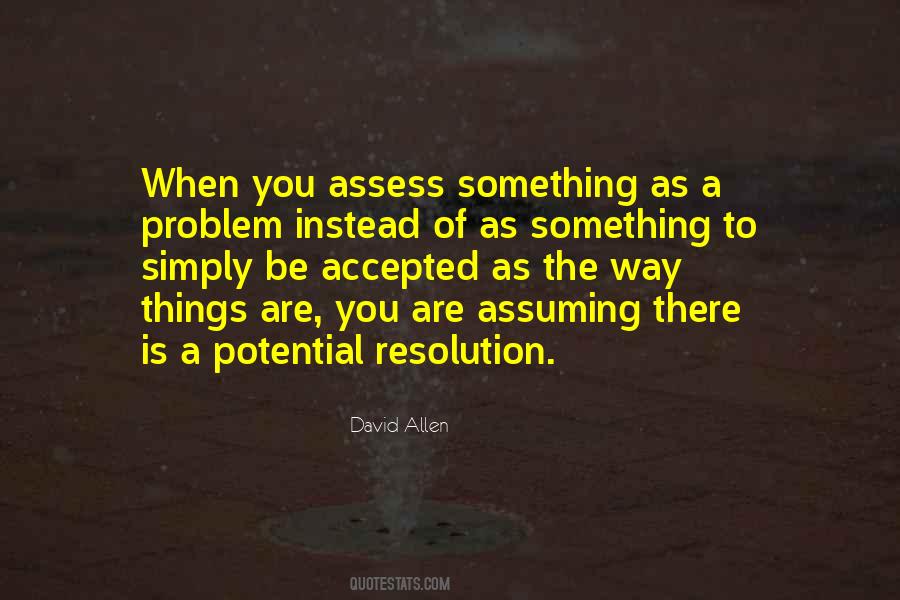 #6. One of the things my parents taught me, and I'll always be grateful as a gift, is to not ever let anybody else define me; that for me to define myself ... and I think that helped me a lot in assuming a leadership position. - Author: Wilma Mankiller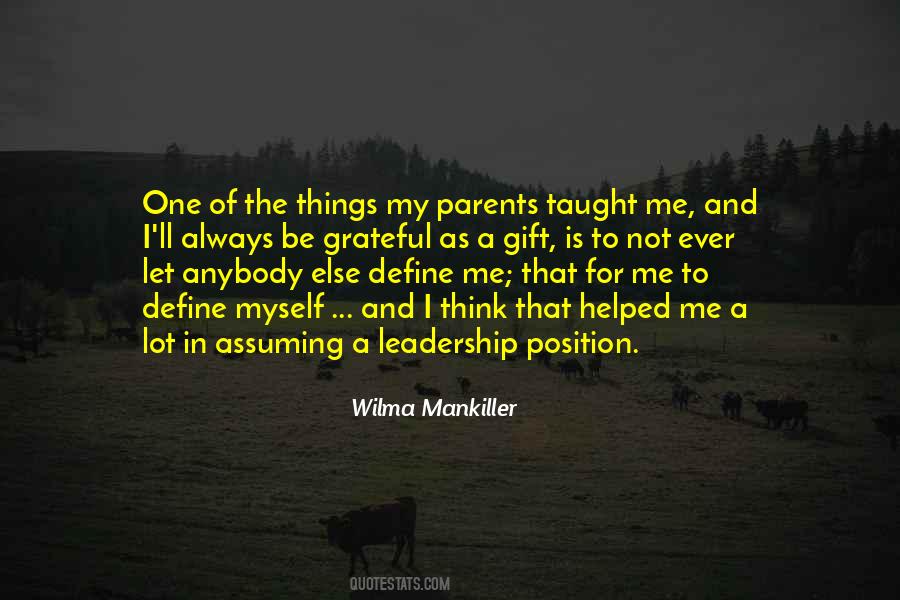 #7. I do think that it's extremely important with this character show her assuming power with a great deal of grace, and find out how to do things she won't like - the things she's called upon to do. - Author: Mary McDonnell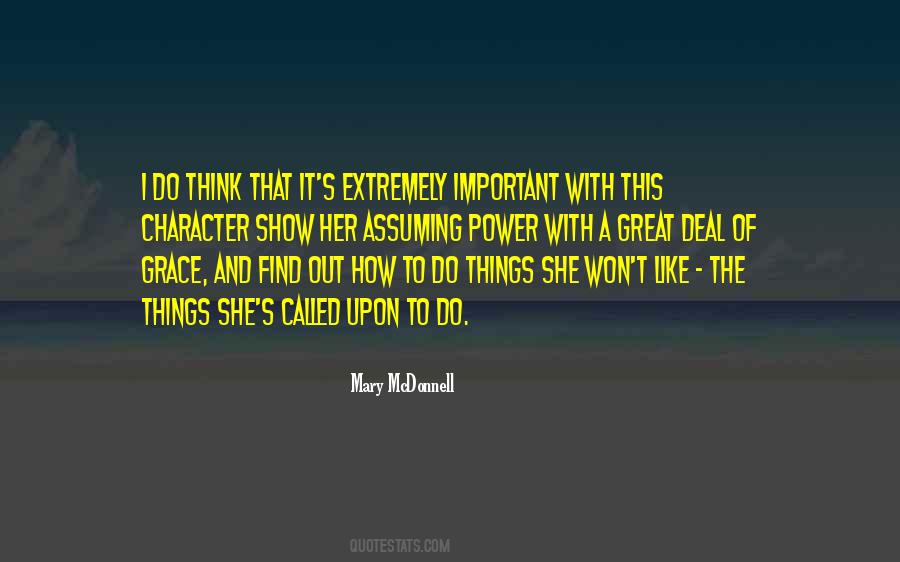 #8. I came across awful characters when I got some kind of status and came to Hollywood. Then you have directors trying to sleep with you, assuming that you will do things because of the way you dress. - Author: Stacey Dash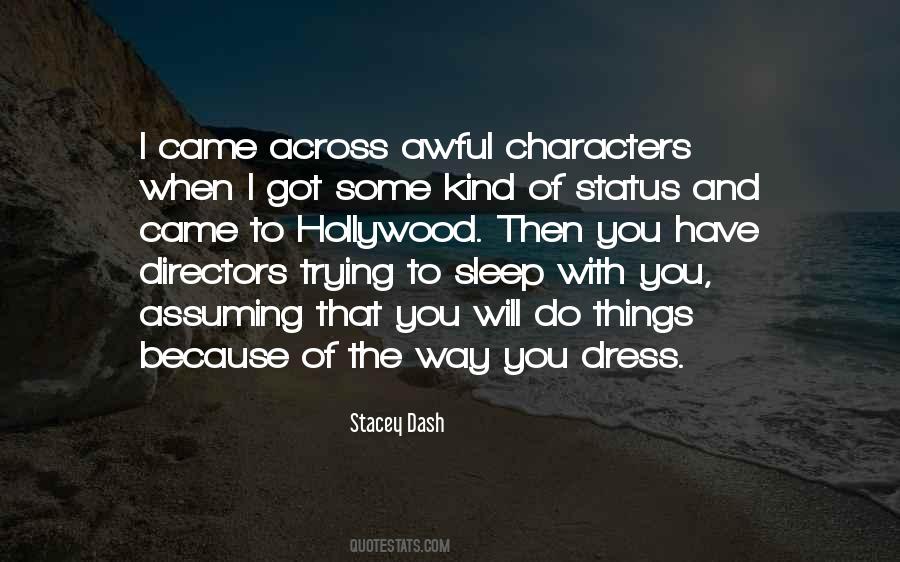 #9. And you have to be careful with illusionists: sometimes evil deceives us by assuming the simplest form of things. - Author: Donato Carrisi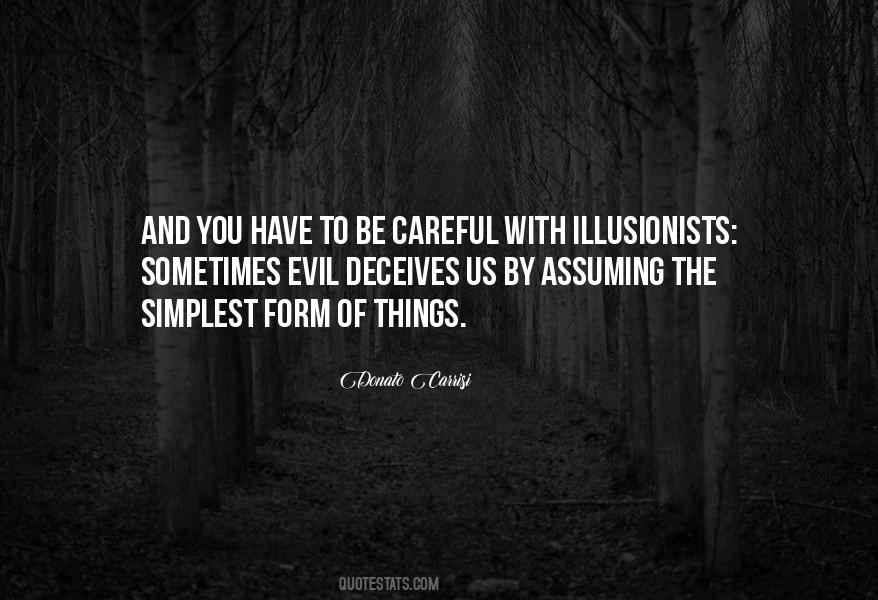 #10. I'm just trying to get rid of all the mystery surrounding me and let people see what I'm thinking. So they can understand me and stop assuming things about me. - Author: Juliana Hatfield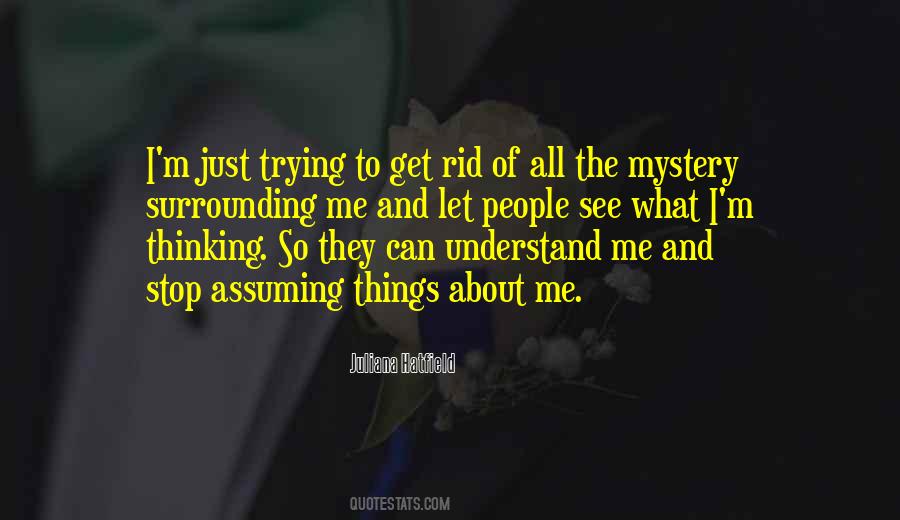 #11. Day after day, more and more medications are prescribed for depression and addiction, assuming that these things run in our blood, when really they run in our patterns of awareness. - Author: Vironika Tugaleva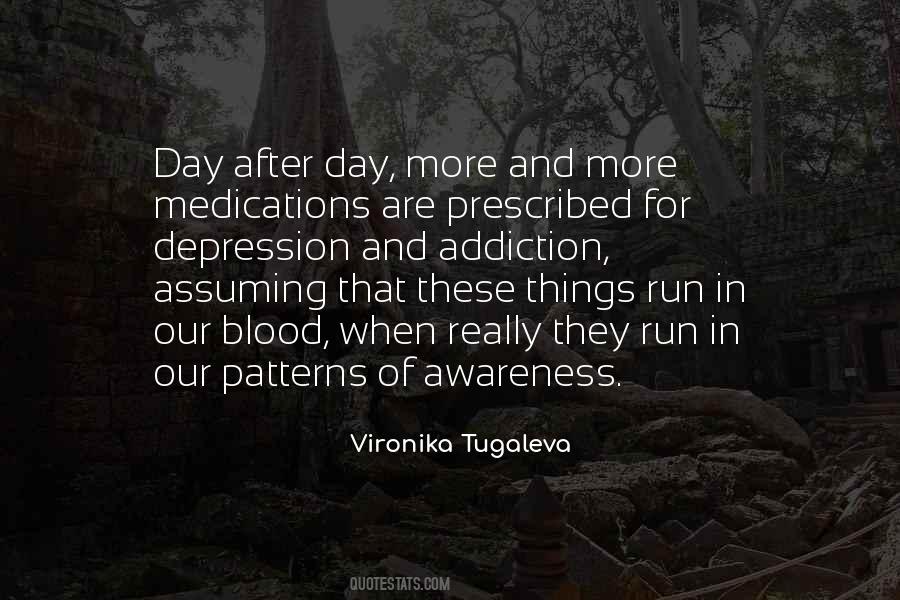 #12. Casting the locals is my primary concern because all the other things you assume will be manageable. - Author: Gus Van Sant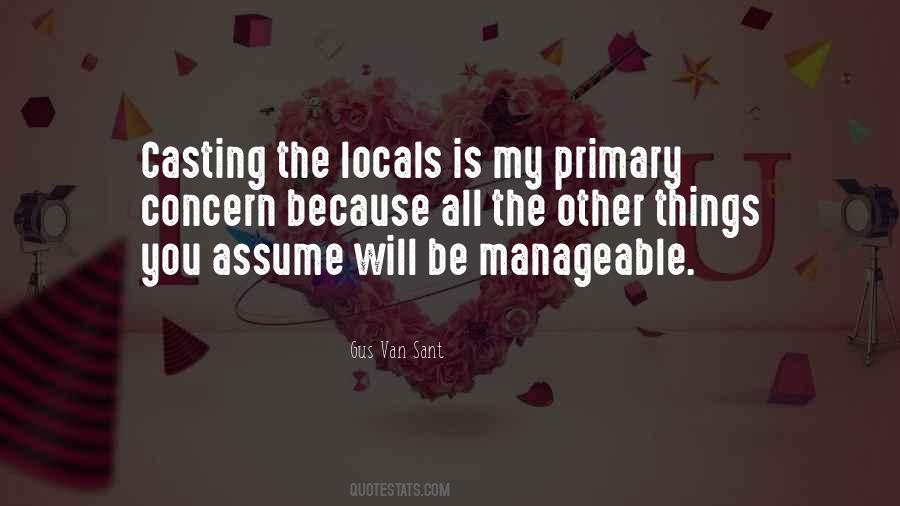 #13. Most people trusted in the future, assuming that their preferred version of it would unfold. Blindly planning for it, envisioning things that weren't the case. This was the working of the will. This was what gave the world purpose and direction. Not what was there but what was not. - Author: Jhumpa Lahiri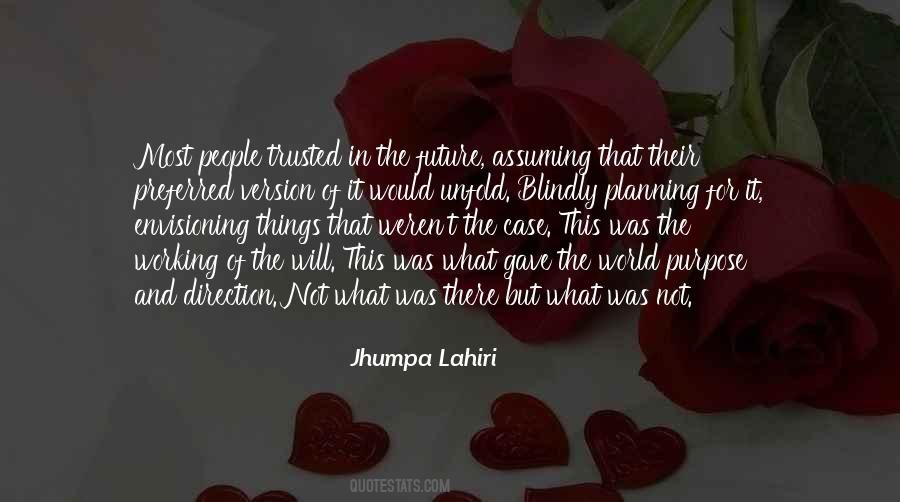 #14. I know assuming is easy, and sometimes, reality does not go in the direction of the assumption, but at least, it gives us hope that things may go just right. - Author: Aishah Madadiy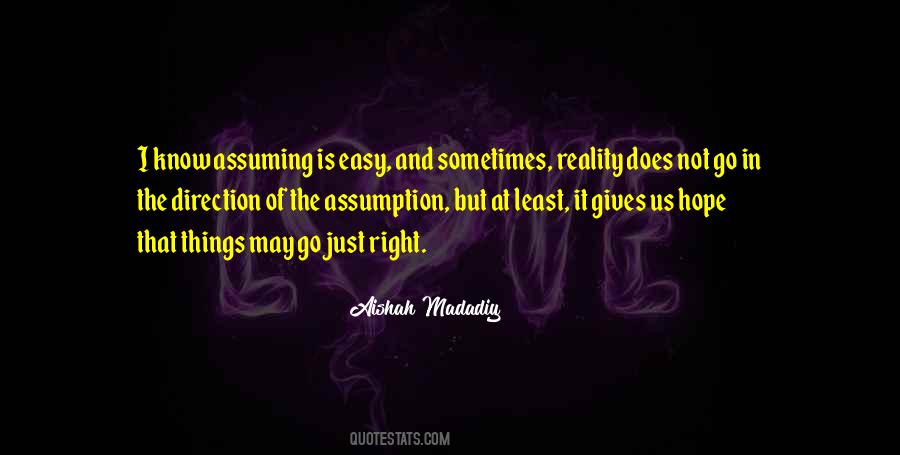 #15. When it comes to the iconic moments, you sort of have to take all of those things and distill them the same way the costumers do and everybod Distill them and then find your own. The most iconic moment in the movie is, assuming they do, when they assemble. - Author: Joss Whedon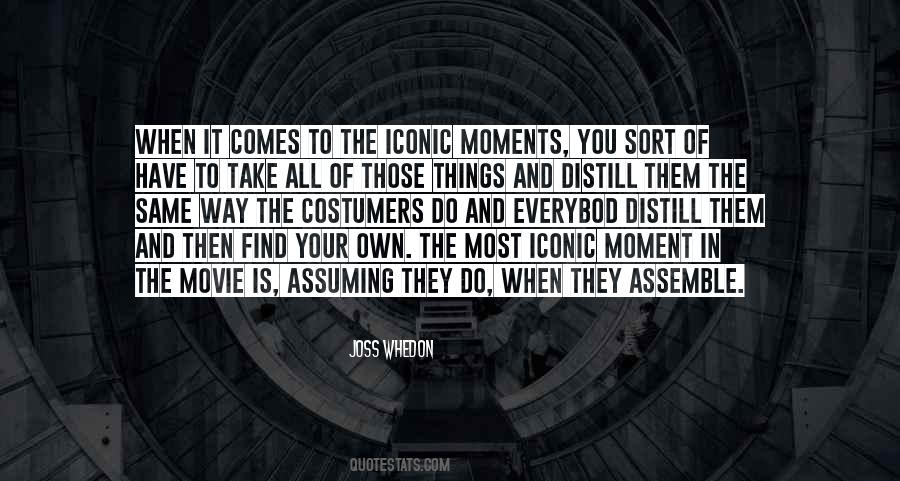 #16. Stop asking for directions so much. Assuming that you're in a safe environment, pay attention and figure things out for yourself. Have the nerve to take a wrong turn now and then. You'll develop better working instincts and have more self-esteem too. - Author: Marilyn Vos Savant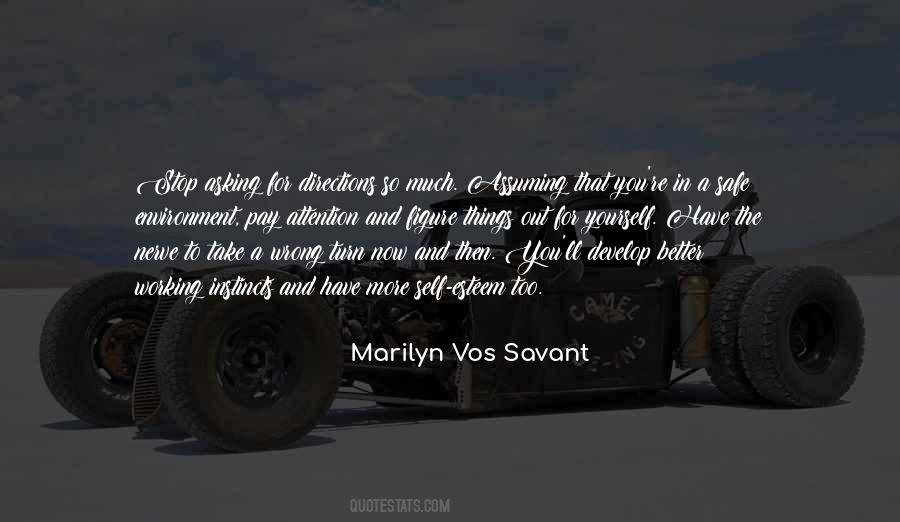 #17. I've read in a couple stories that I was raised Episcopalian, but that's not true. I think that's just people assuming things. In some ways, I wish I was raised Episcopalian. I was kind of raised hodgepodge. - Author: Sufjan Stevens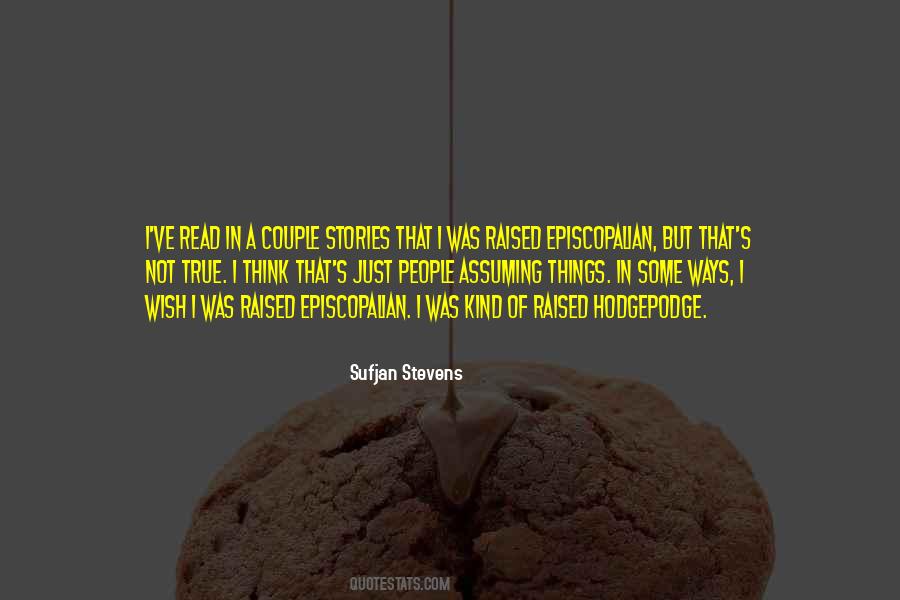 #18. I'm assuming Mona did something I need to know about. Tell me." Be a tattletale who whined to people's Primes? "No." "No?" Knox echoed with disbelief. Evidently, he wasn't denied things often. Well, Harper did like to introduce people to new experiences. It was more of a calling, really. - Author: Suzanne Wright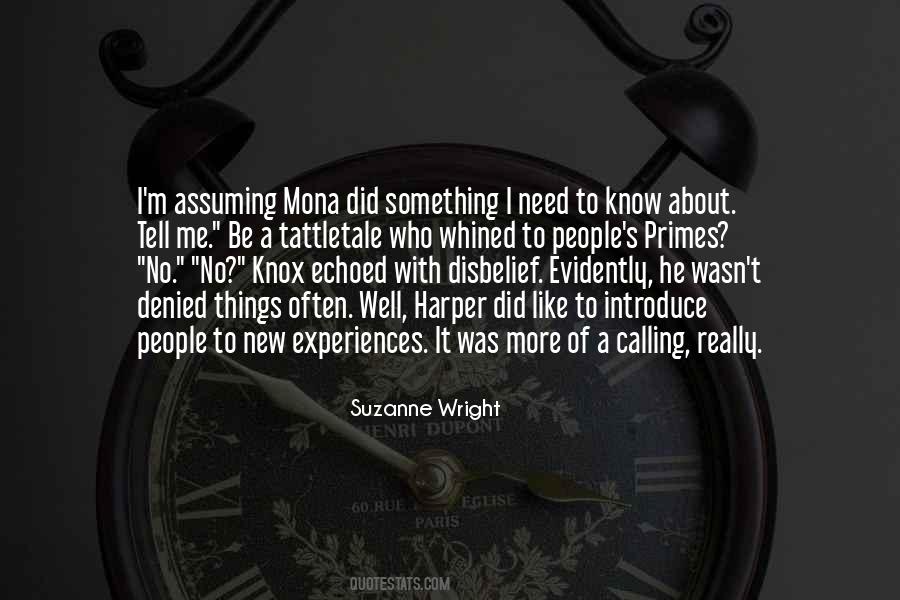 #19. Practice the pause. Pause before judging. Pause before assuming. Pause before accusing. Pause whenever you're about to react harshly and you'll avoid doing and saying things you'll later regret. - Author: Lori Deschene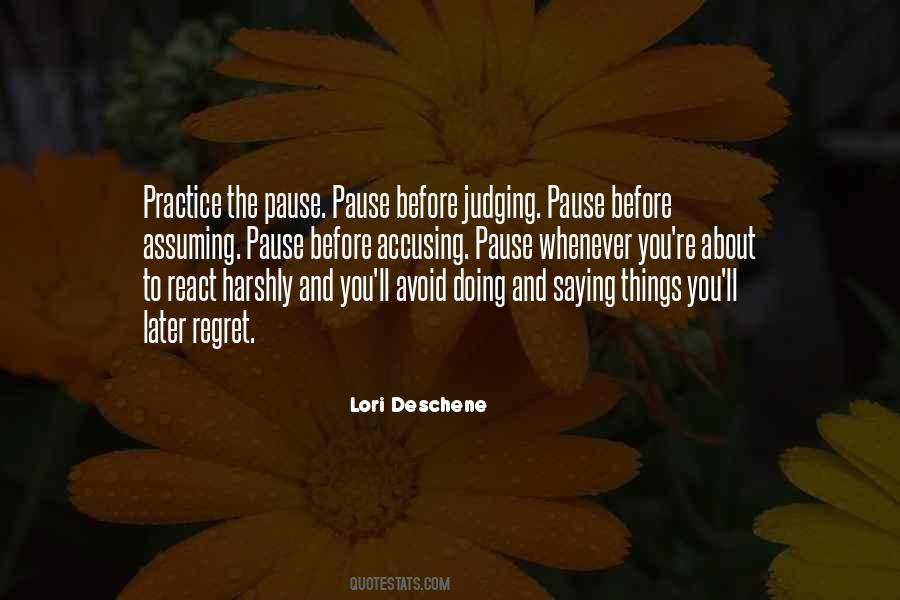 #20. I can be very polite, and I think that people can confuse that for all sorts of things ... But I'll take that over people assuming that I'm smart just because I'm short and rude. - Author: Amy Adams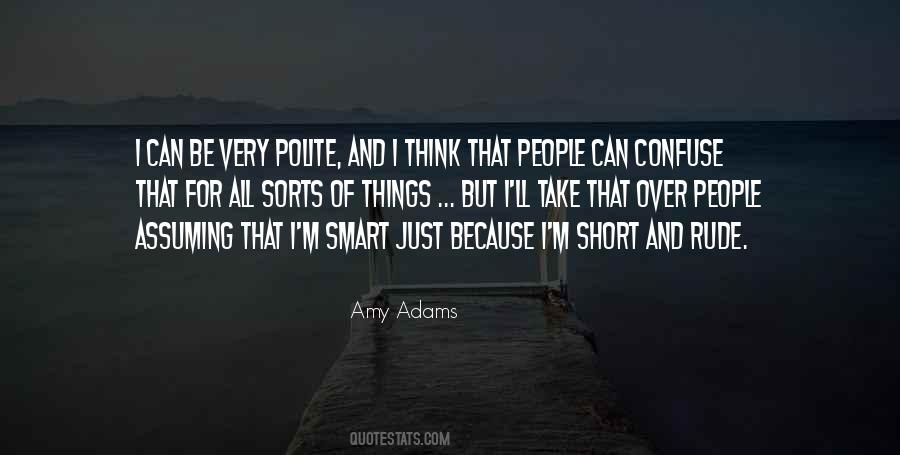 #21. People always assume that things are just handed to me, but I've had to prove myself, every inch of the way. - Author: Madeline Zima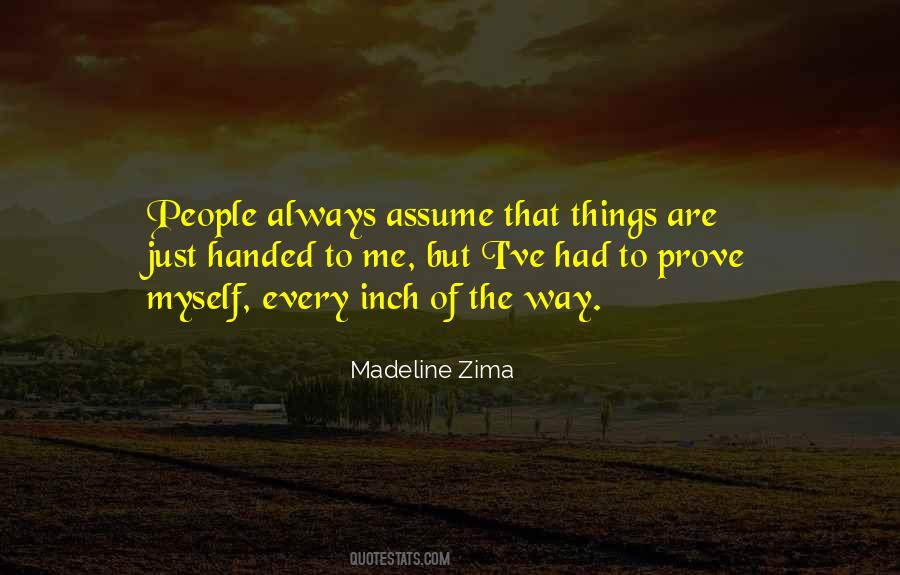 #22. Mama Mo does not insist. She simply makes things a reality by assuming they are such: - Author: Gillian Flynn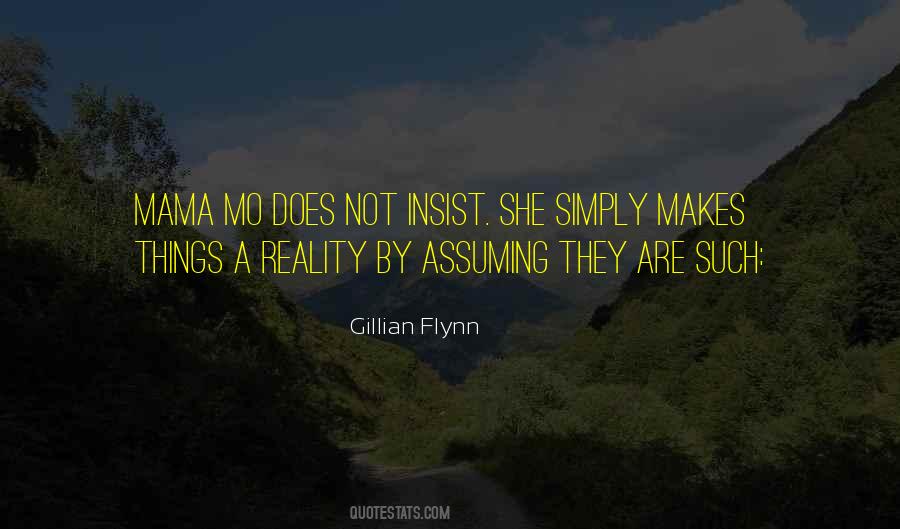 #23. You sell yourself short, by only assuming you see things through a scientist's eyes. God created the ability for mankind to create science, even though mankind has become so egotistical, as to think that they can replace God with it. - Author: Summer Lee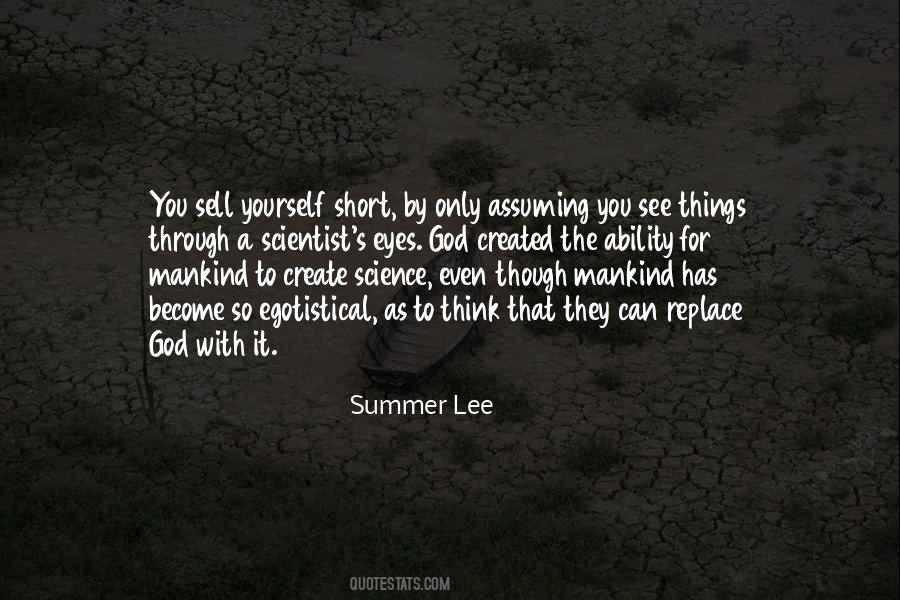 #24. People assume that happiness stems from collecting things outside of yourself, whereas true happiness stems from removing things from inside of yourself - Author: Dalai Lama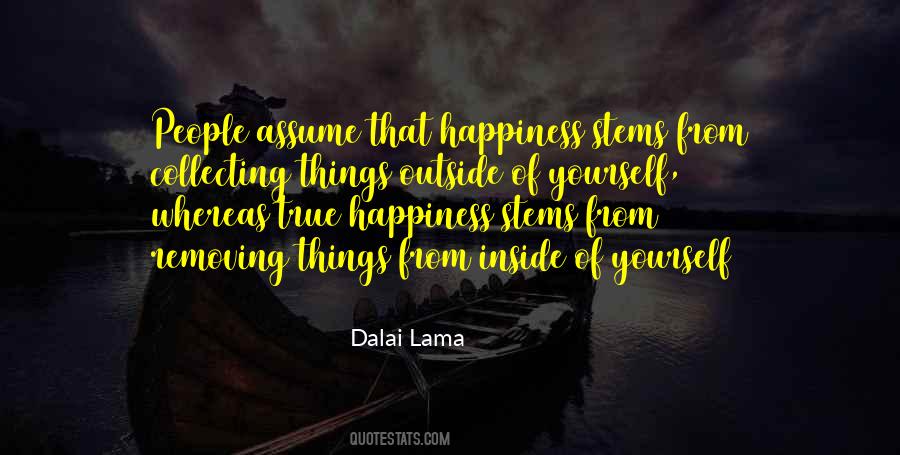 #25. I feel ashamed that so many of us cannot imagine a better way to do things than locking children up all day in cells instead of letting them grow up knowing their families, mingling with the world, assuming real obligations, striving to be independent and self-reliant and free. - Author: John Taylor Gatto
#26. If the consequences are the same it is always better to assume the more limited antecedent, since in things of nature the limited, as being better, is sure to be found, wherever possible, rather than the unlimited. - Author: Aristotle.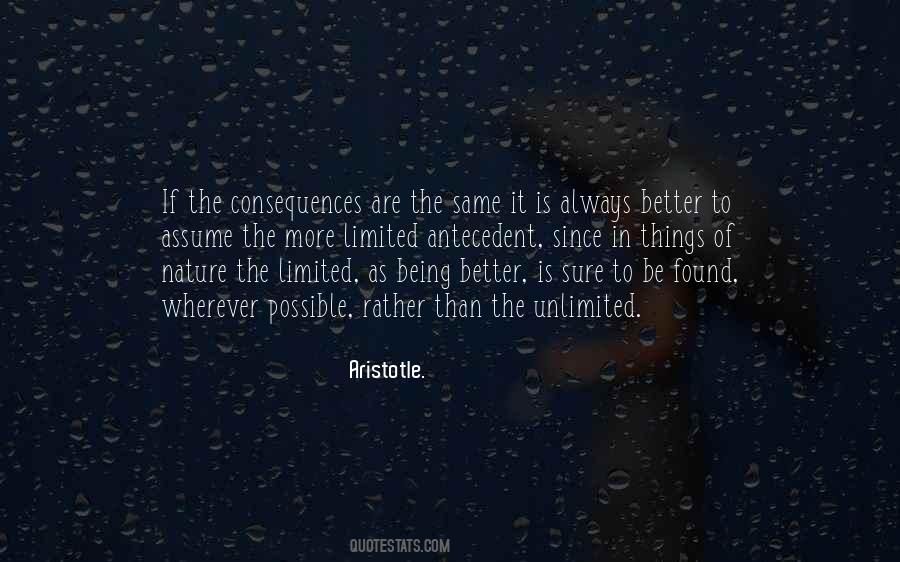 #27. One of the joys of being an actor is that you're always learning new things. And I've been doing this since I was 19, so there's been a lot of new things I have learned for each part. I always assume that I can do it. - Author: Richard Gere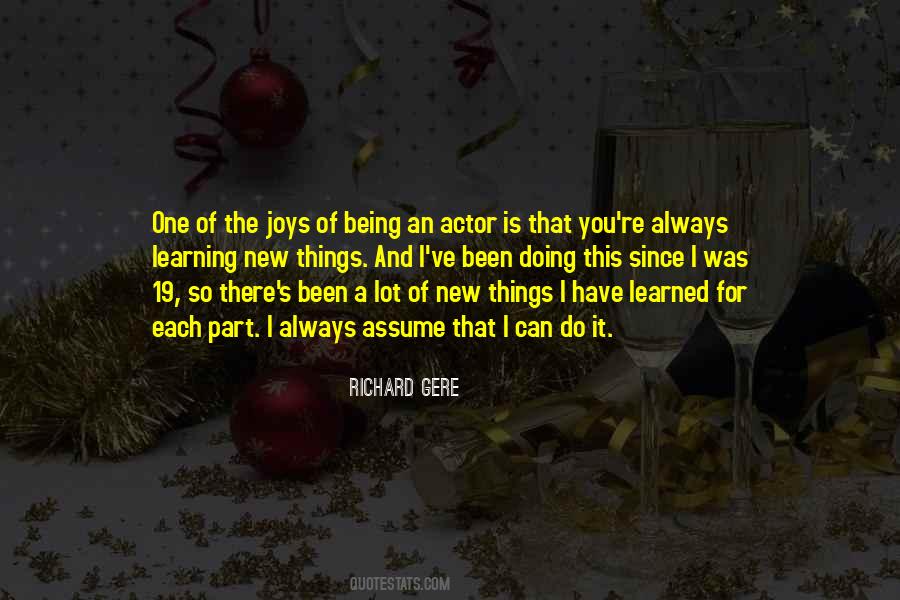 #28. The most important things to say are those which often I did not think necessary for me to say - because they were too obvious. - Author: Andre Gide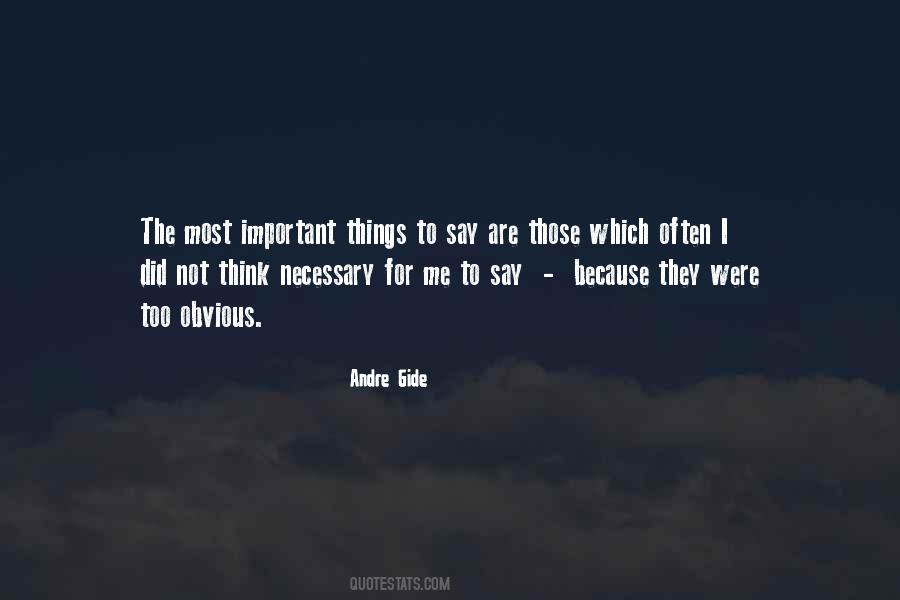 #29. A lot of us spend our lives assuming we are going to get around to those things we want to do. - Author: Sean Patrick Maloney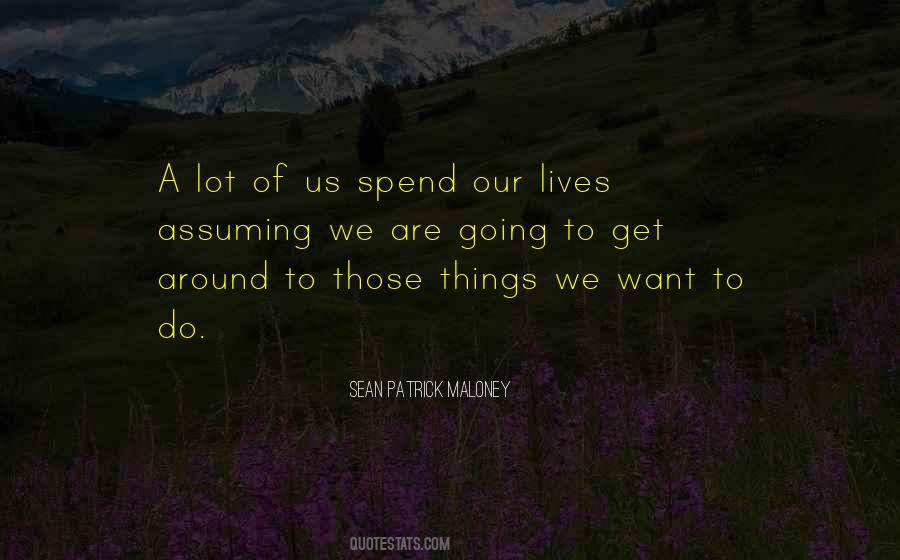 #30. Assuming that all things are equal,
Who'd want to be men of the people,
When there's people like you? - Author: Arctic Monkeys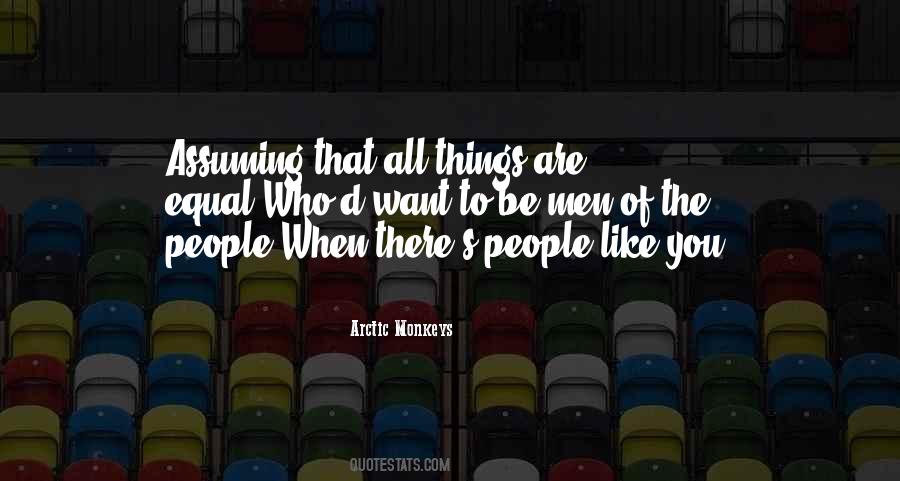 #31. It's extraordinary, the amount of misunderstandings there are even between two people who discuss a thing quite often - both of them assuming different things and neither of them discovering the discrepancy. - Author: Agatha Christie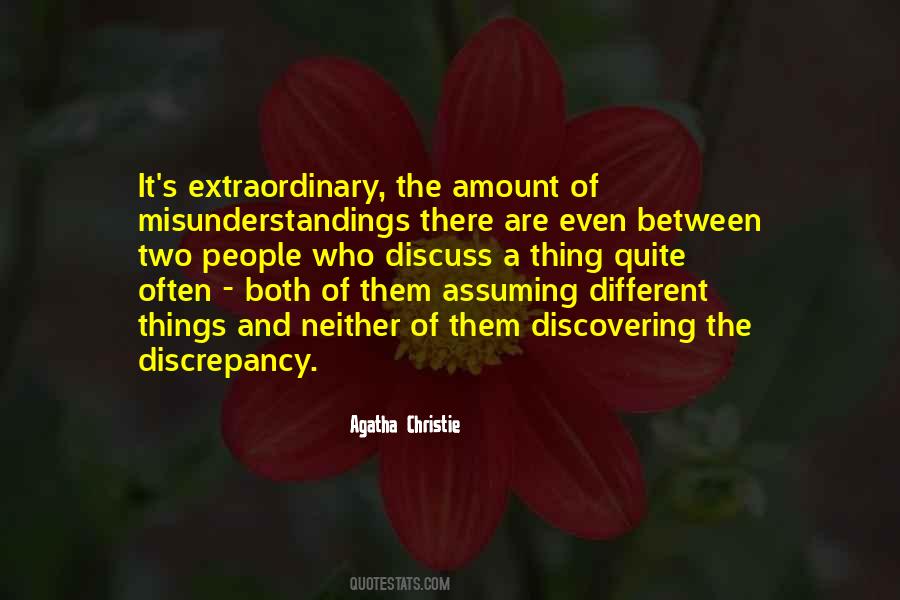 #32. Behind us, as we go, all things assume pleasing forms, as clouds do far off. Not only things familiar and stale, but even the tragic and terrible, are comely, as they take their place in the pictures of memory. - Author: Ralph Waldo Emerson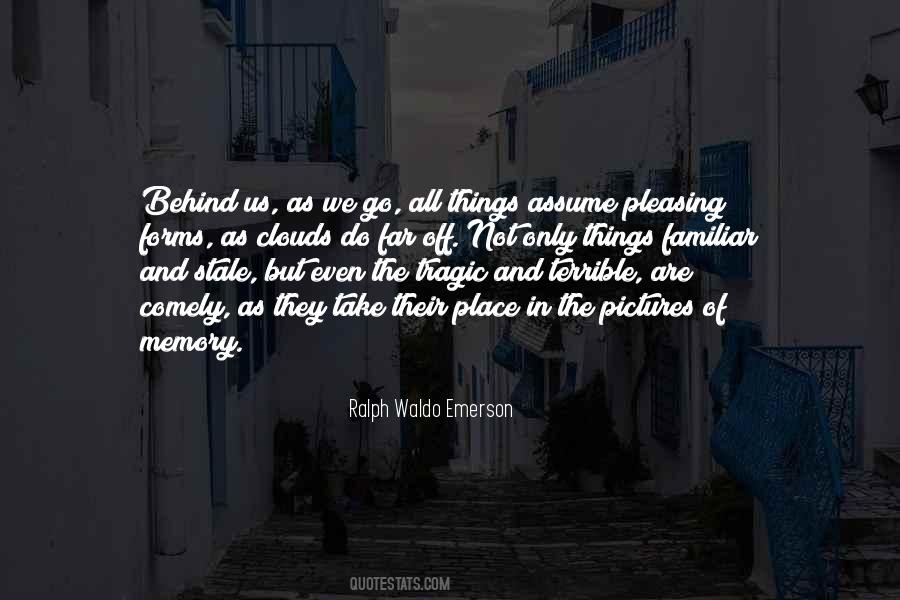 #33. The thing about second chances", Mom interrupted, laying a hand on my arm "is we always walk into them assuming we'll feel better, when nine times out of ten things get worse before the ever get better. - Author: Rachel Van Dyken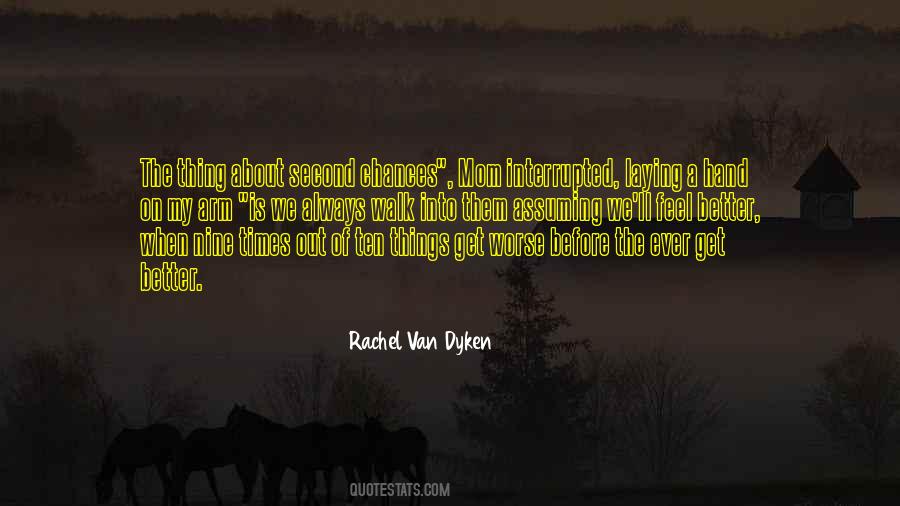 #34. I'm saying that I can wait. For now. But when things get back to normal - assuming that ever happens - I want my shot. We can make each other happy, Faythe. I know it. And I'm done walking away from things I want just because they don't come easily. You're worth the work. - Author: Rachel Vincent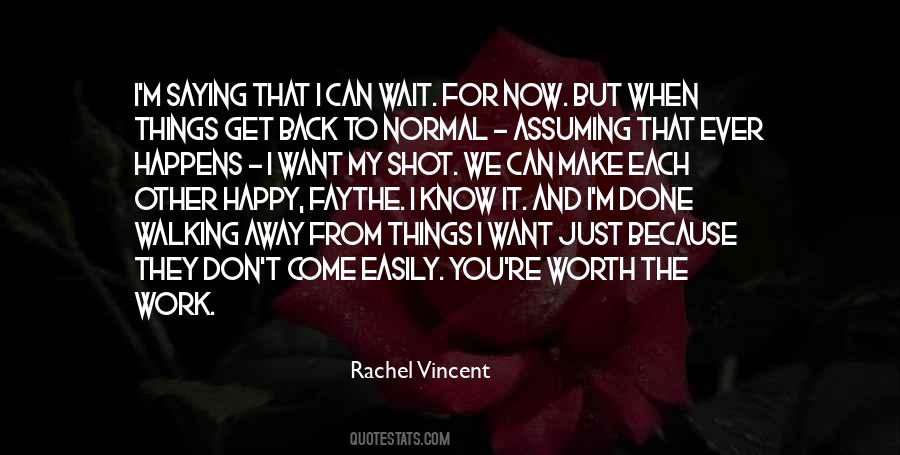 #35. I know Dark Phoenix is a huge part of the X-Men saga, so I'm assuming they're at least going to want to touch on it, but I don't know and I don't know whether I would want to be involved. That depends on many different things. - Author: Famke Janssen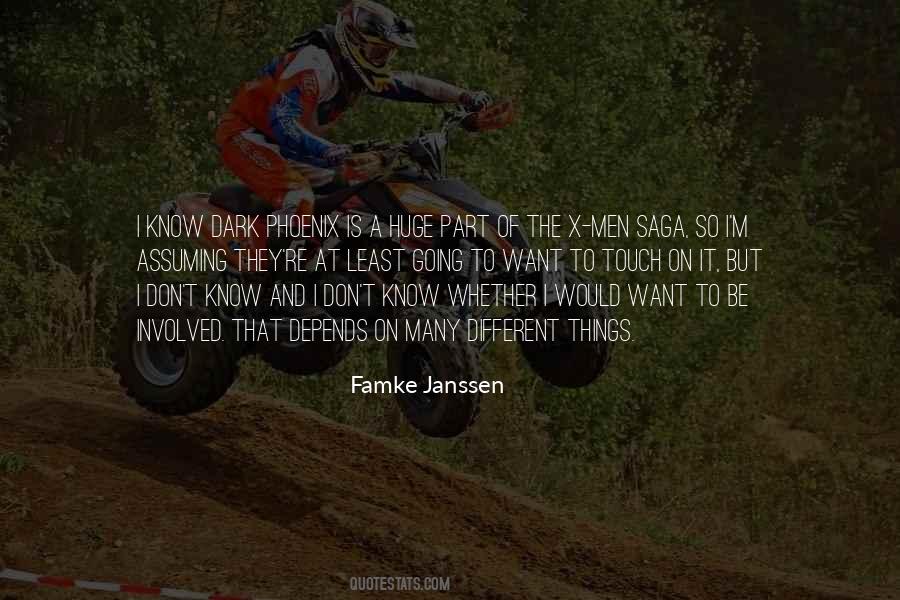 #36. I think most people come toward things assuming everybody is going to be a good person. When you have an interaction where it doesn't go that way, it's very problematic and interesting and weird. - Author: Craig Zobel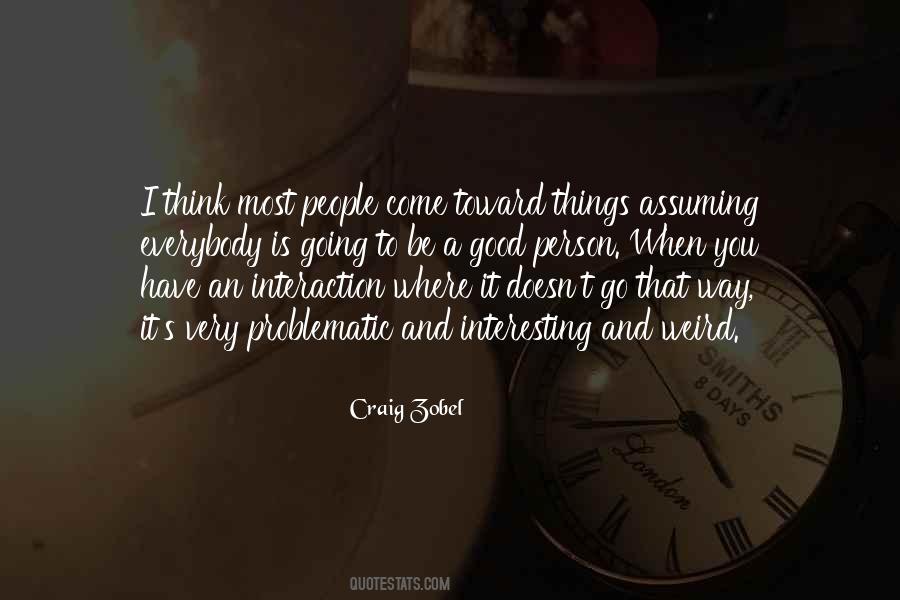 Famous Authors
Popular Topics