List of top 60 famous quotes and sayings about no surrender love to read and share with friends on your Facebook, Twitter, blogs.
Top 60 No Surrender Love Quotes
#1. A love without satiety an ecstasy without an end, a surrender to the beloved - God - without ever falling back on egotistic loneliness. Marriage and celibacy are not contraries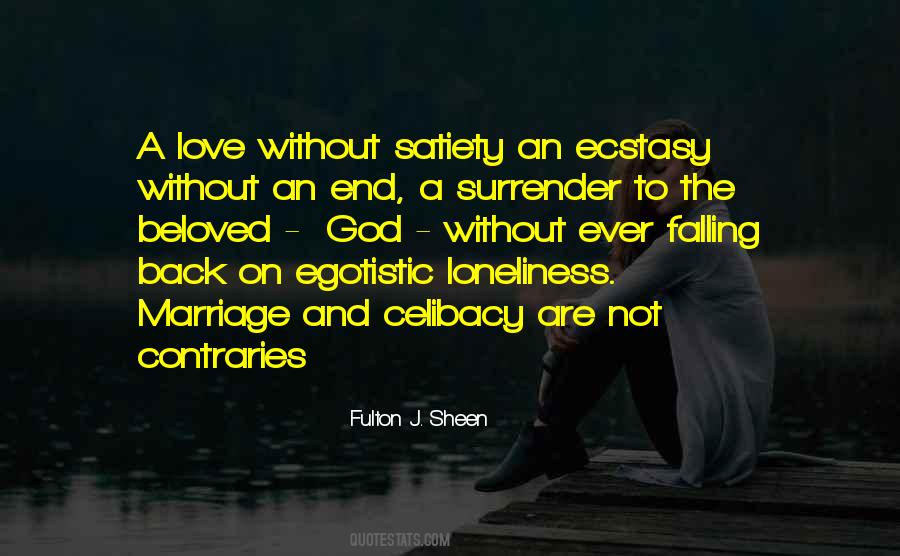 #2. Surrender to love to feel the joy of life.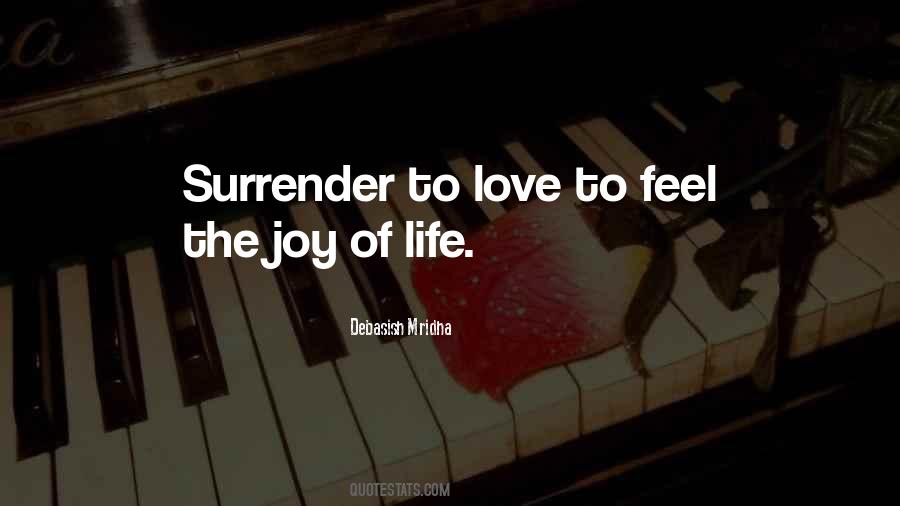 #3. The Darkness of the black night is commencing over the white wobbling flowers at the bay of the stream whose water is sparkling and is running down from those earthly mountains to surrender into your arms full of happiness and love ...
It cherishes your existence and so do i do ...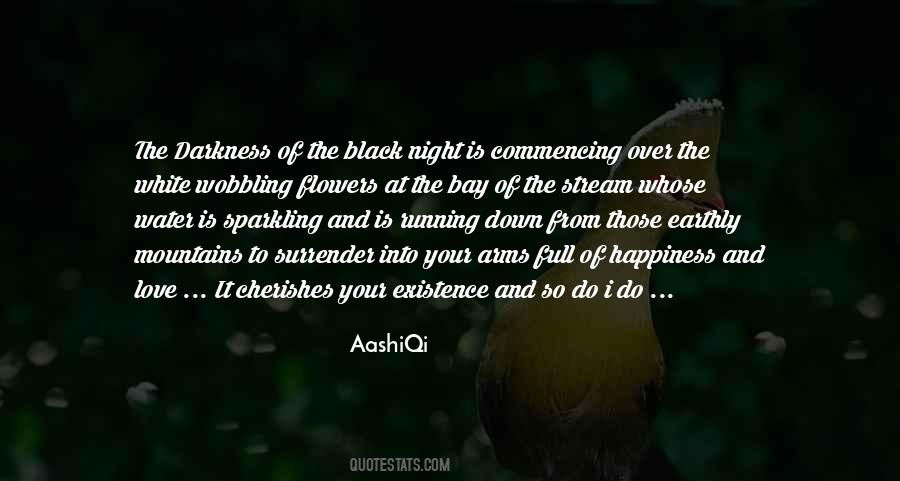 #4. The debris of her married life was enough to sever the tie between reality and dreams, the fine line between desire and temptation. Where did she draw the line? When did she admit defeat and surrender?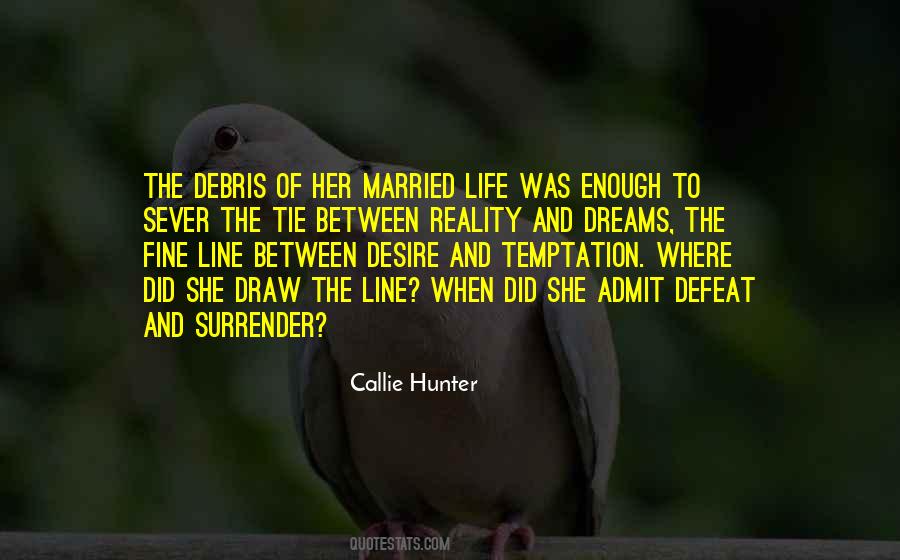 #5. To love her was to taste sweet surrender. For had she not entered his life, he would have sought the wonders of both Heaven and Earth. But she surpassed them all and, by her pleasing nature, stayed him.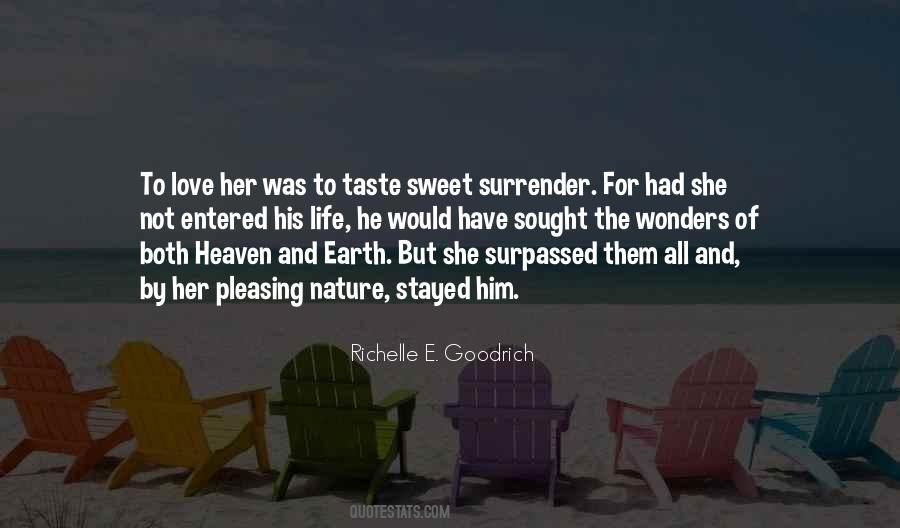 #6. Love comes softly, it cannot be forced ... cannot bear the weight of our expectations. Love always comes in the surrender - in the falling.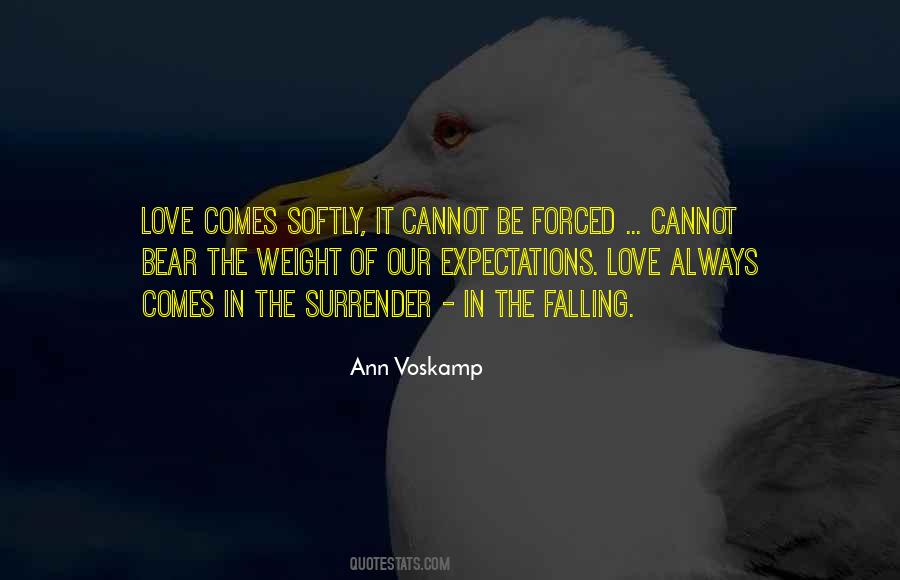 #7. Extravagant love, as in every generation before us, has been ridiculed and scorned. it is seen as wasteful and reckless overspending. But extravagant love, the offering of everything, the emptying of the pockets of our life, is the essence of true Christianity.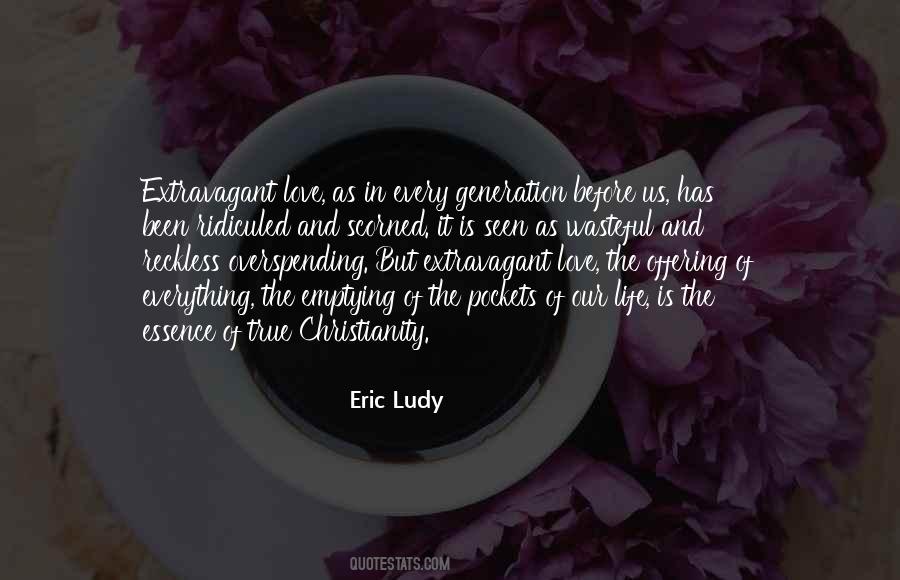 #8. Surrender your self-interest. Love others as much as you love yourself. Then you can be entrusted with all things under heaven.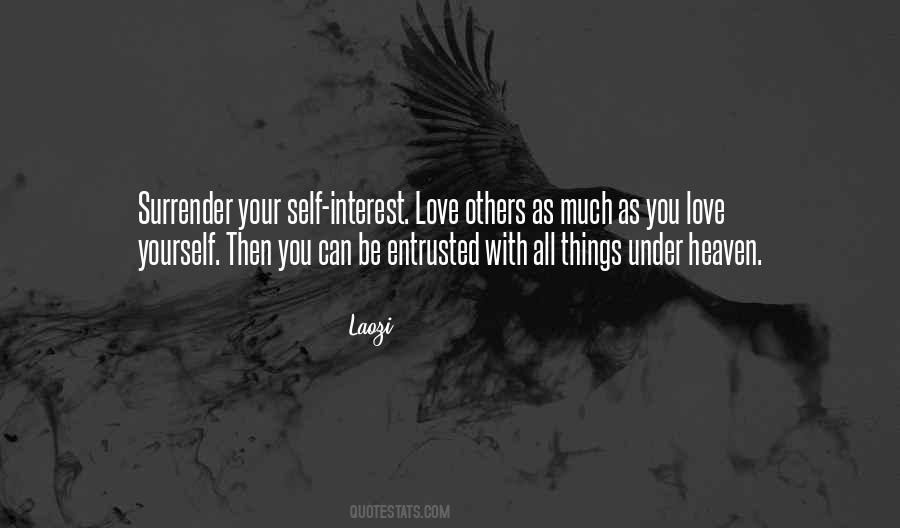 #9. Don't hold on too long;to which does not belong,
Don't shed a tear; for all the pain that's gone,
Create a new;from the wisdom of the past,
Open your heart wider, as storms do not last.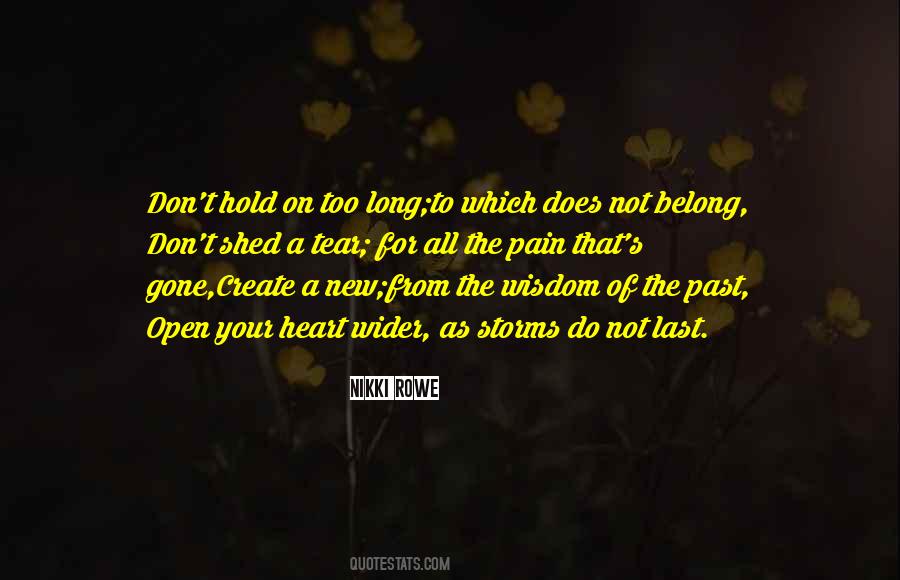 #10. Love is a lot like dancing; you just surrender to the music.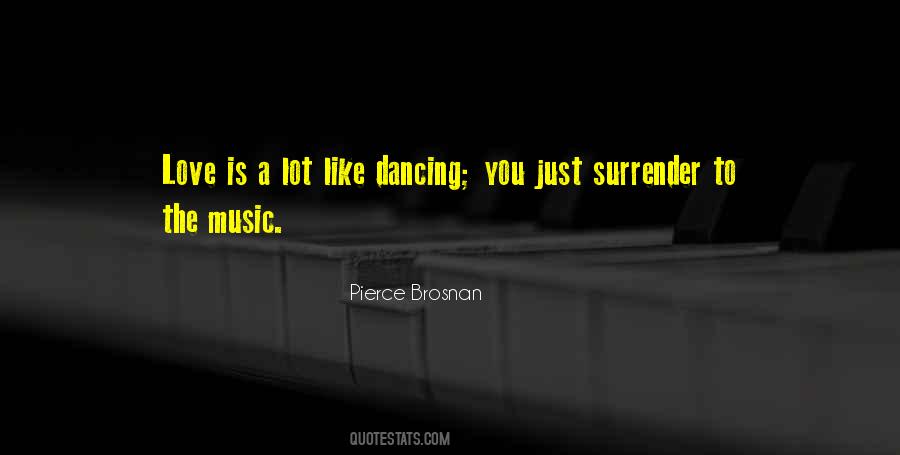 #11. The West wants unconditional love; failing that, unconditional surrender.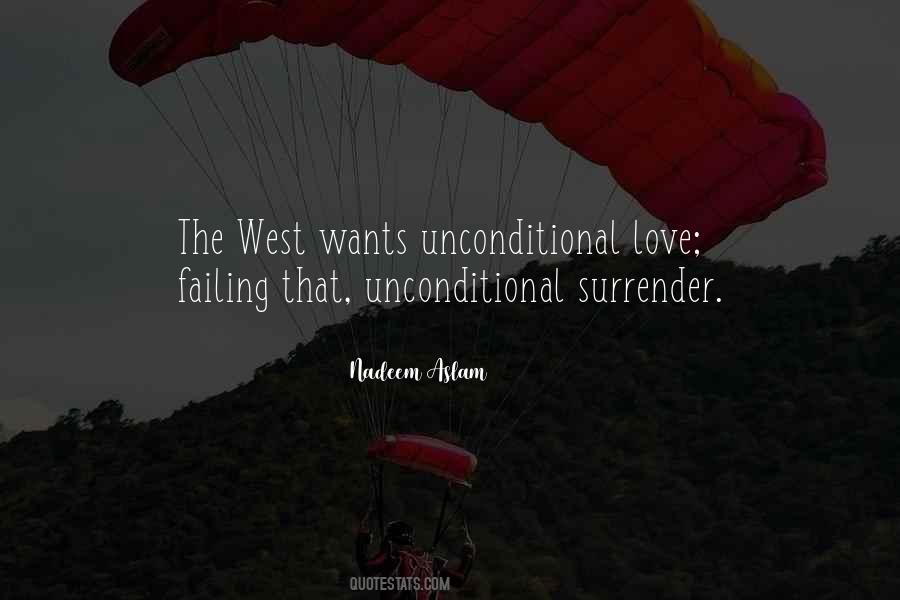 #12. You don't seem to have guts. There is no need to surrender to each other. Surrender to love means: enjoy in the happiness of the other, rejoice in the being of the other; be in tune with each other, dance in harmony.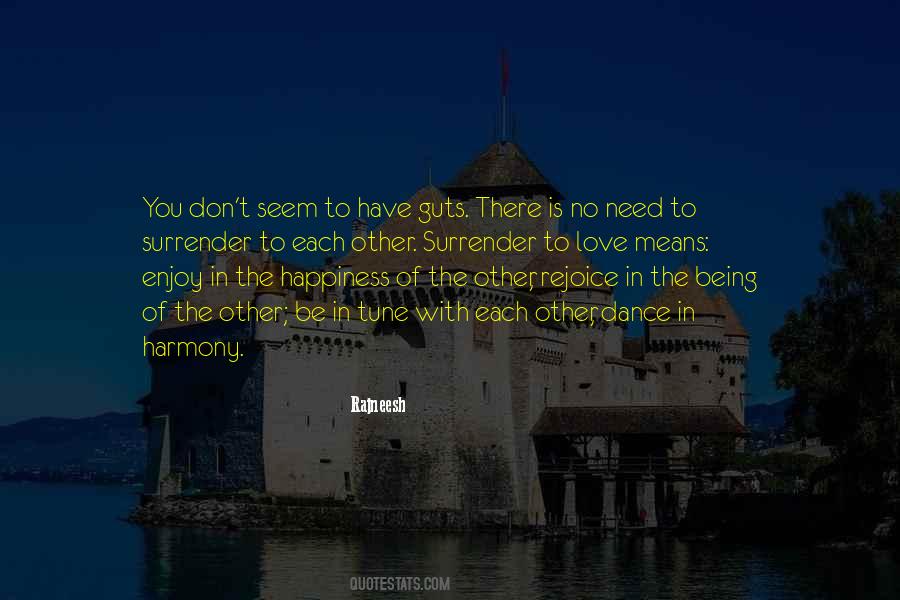 #13. Never surrender to you're passions. Dream and live to excess.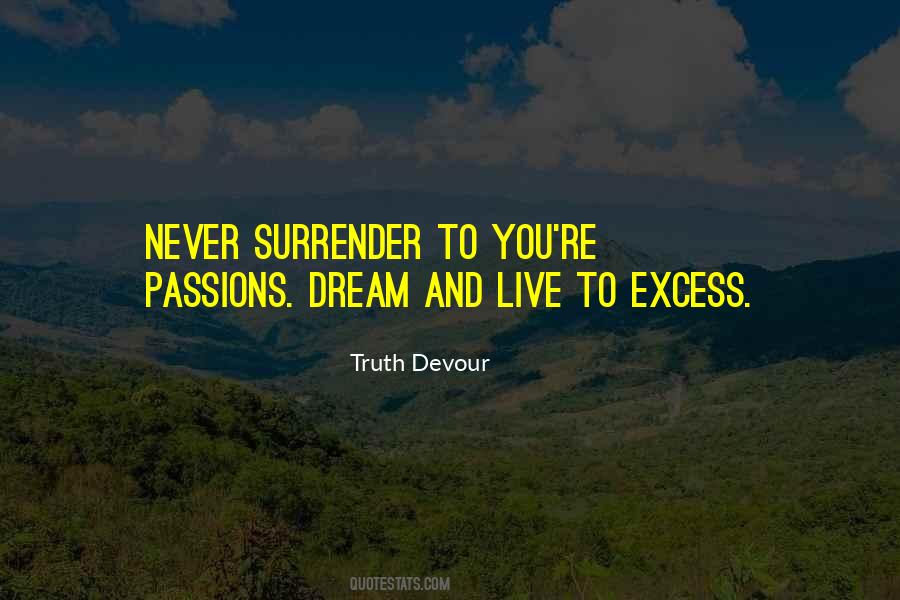 #14. When they finally made love, he would accept no more than total surrender from her, just as he would surrender himself to her. There was nothing casual about what lay between them, and he wouldn't allow her to pretend otherwise.

~Ethan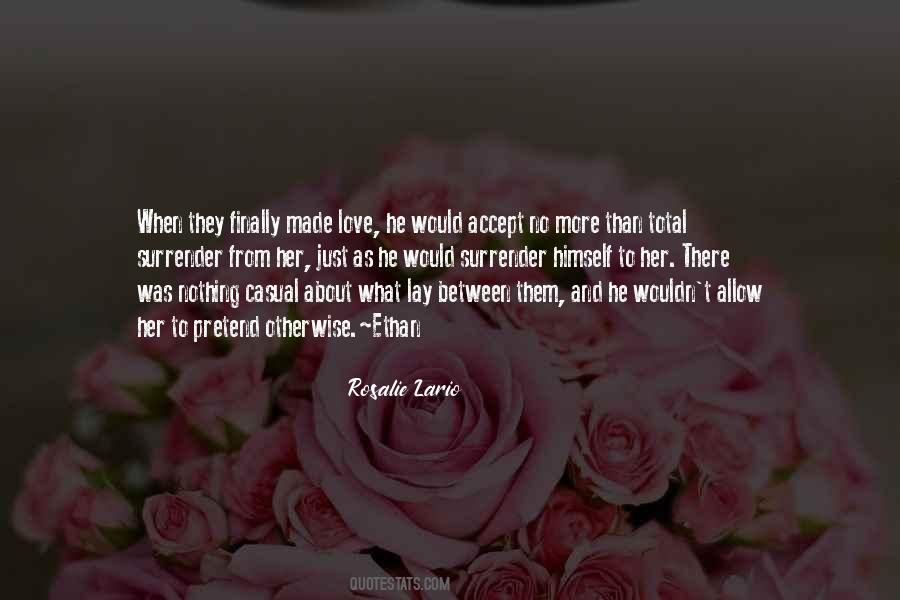 #15. Dear God, I surrender this relationship to you," means, "Dear God, let me see this person through your eyes." In accepting the Atonement, we are asking to see as God sees, think as God thinks, love as God loves. We are asking for help in seeing someone's innocence.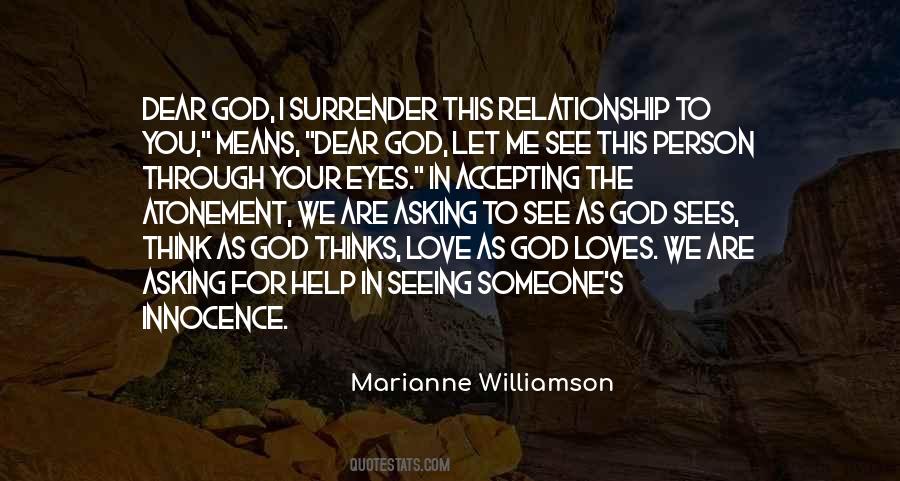 #16. Love is an attempt to penetrate another being, but it can only be realized if the surrender is mutual.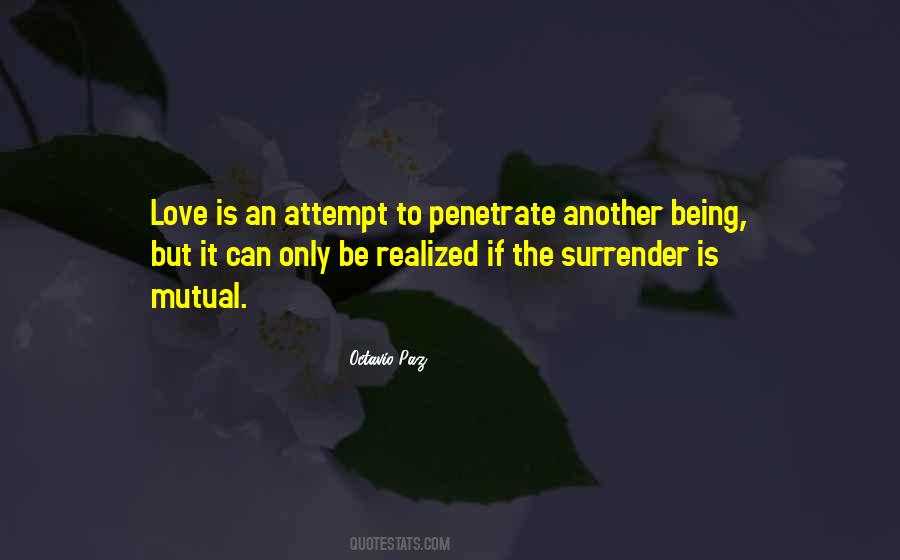 #17. I will not. I will never surrender. I will fight through to the finsh, whatever the outcome. I will not quit. I will not betray and desert the best thing in my life. No, no, I will not surrender...Earth is the place for love.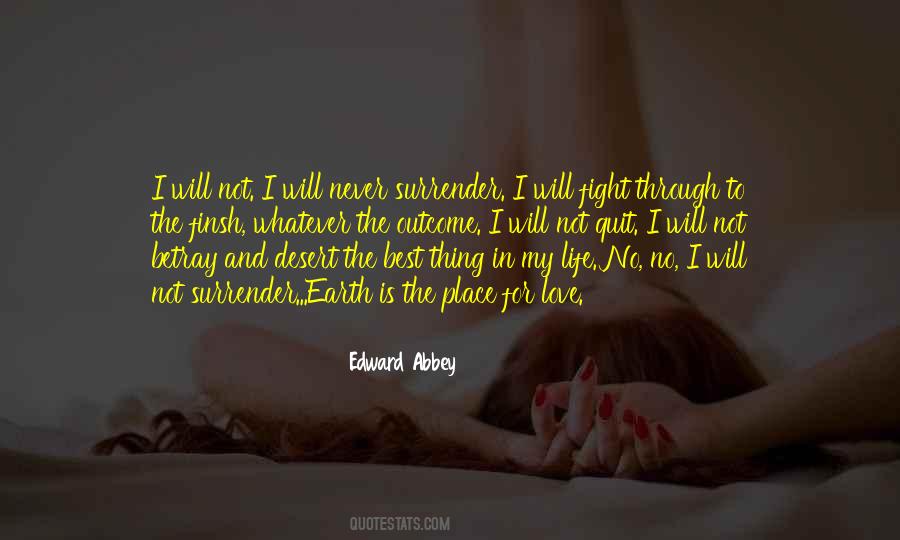 #18. Love is giving up control. It's surrendering the desire to control the other person. The two - love and controlling power over the other person - are mutually exclusive. If we are serious about loving someone, we have to surrender all the desires within us to manipulate the relationship.
#19. There are things you can change, the ones you can accomodate the ones you must avoid and the ones you definitely cannot do anything about. If you surrender all of them to JESUS the LORD, HE would give you Peace and Love in return.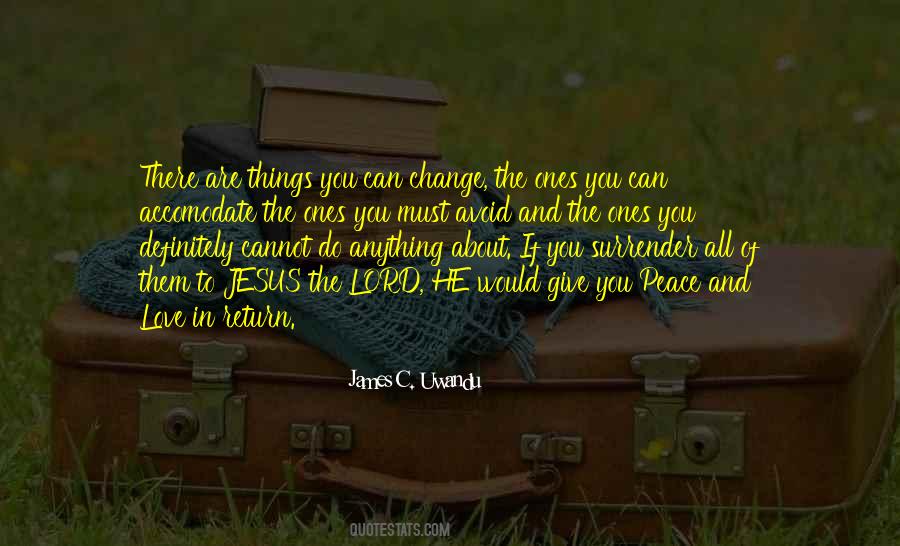 #20. Death surrenders us totally to God: it makes us enter into him; we must, in return, surrender ourselves to death with absolute love and self-abandonment since, when death comes, all we can do is to surrender ourselves completely to the domination and guidance of God.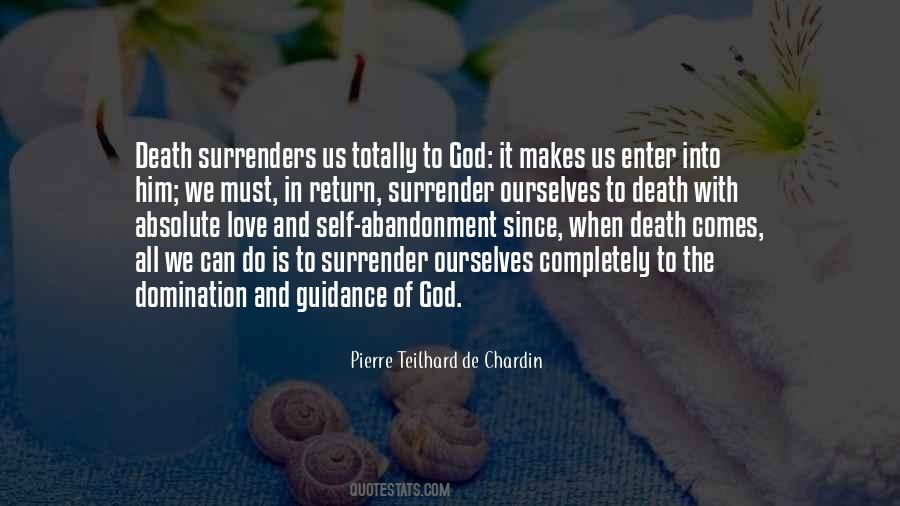 #21. Dear girl with the red scarf,
Love was never meant to be conquered. You have to surrender to it.
Trust me, after all, I am Mr. Universe.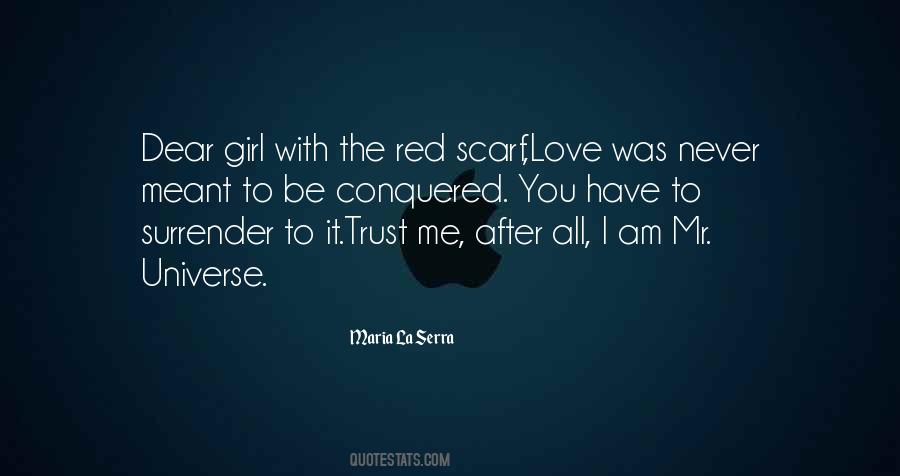 #22. Rationale still remains the greatest impediment to encountering God's mysteries.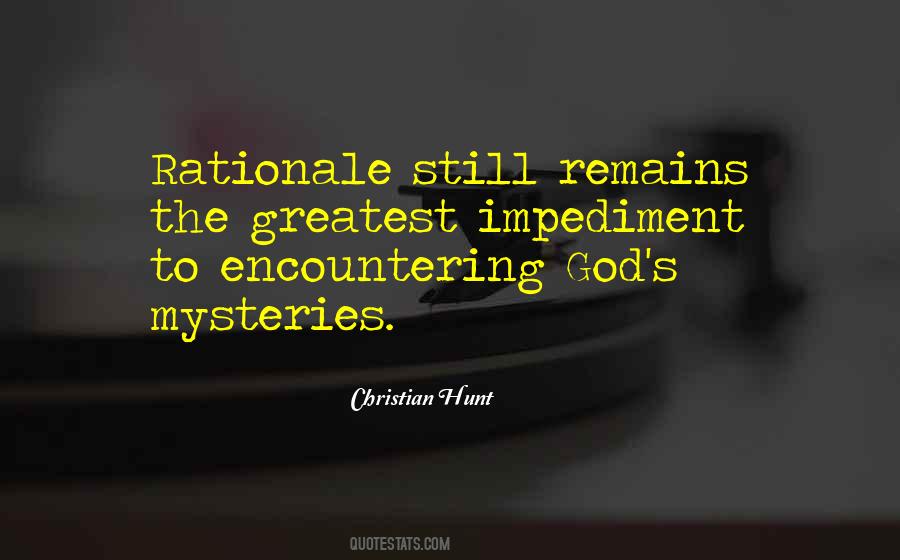 #23. What a sad thought it is, that some of us will surrender and settle down long before we have met the person we are supposed to love.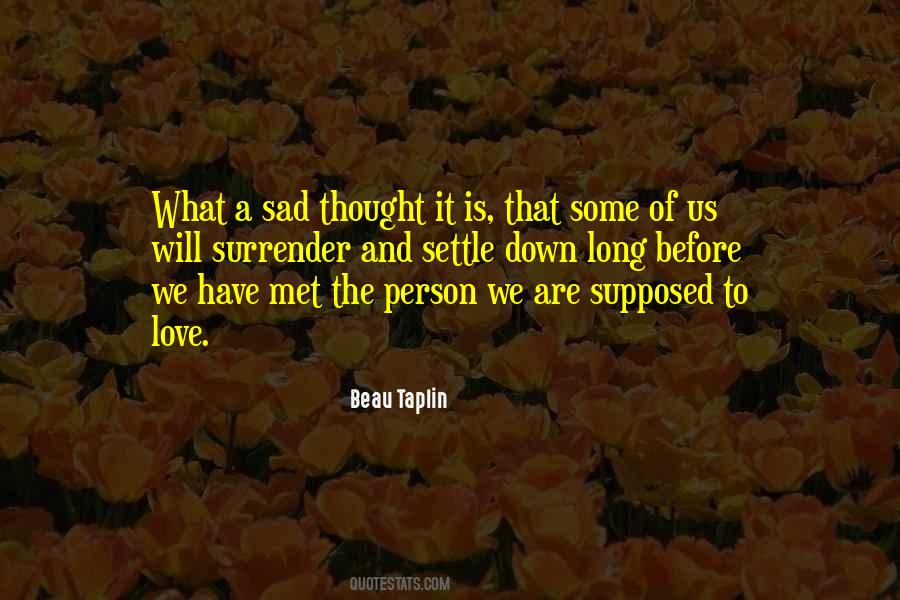 #24. Love can be so heartless when you turn out the light, a mutual surrender in the heat of the night.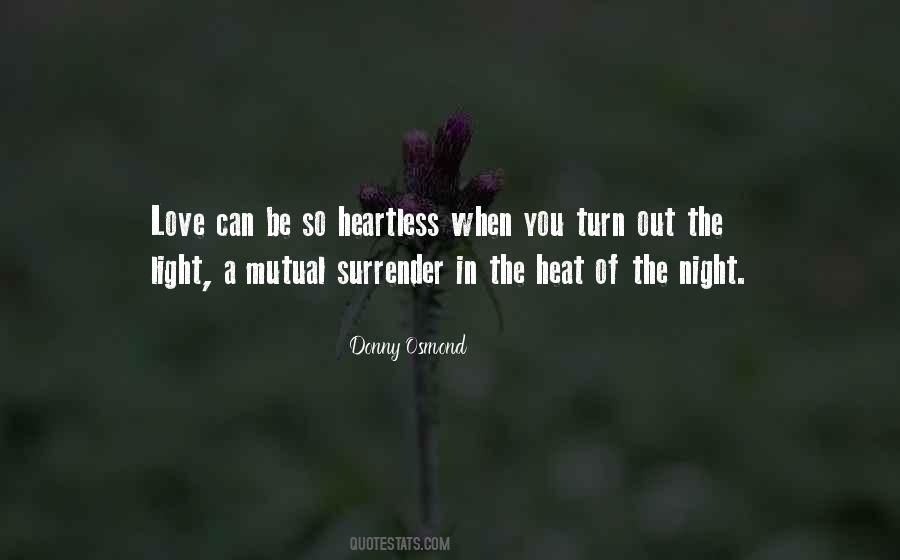 #25. Total surrender to the demands of the human spirit: be attentive, be intelligent, be reasonable, be responsible, be in love.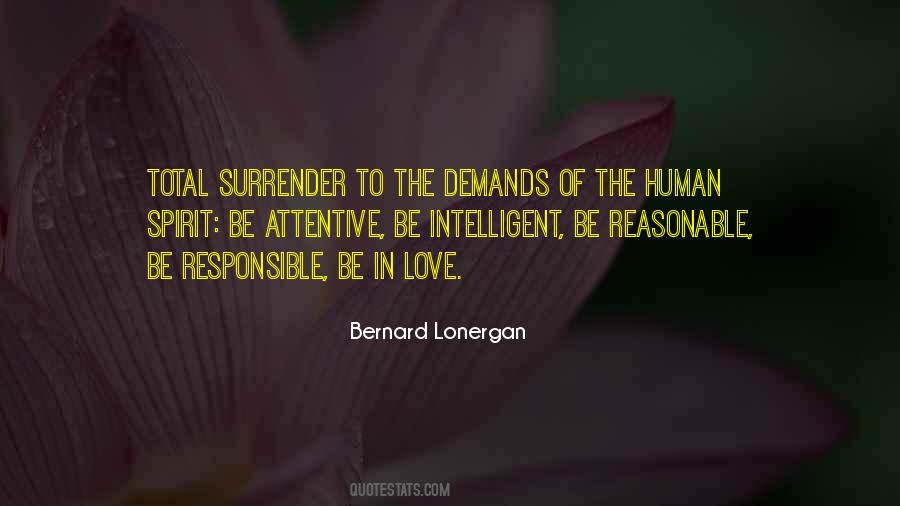 #26. As I accepted my death and dissolution into God's love, the insectoids began feeding on my heart, devouring the feelings of love and surrender. They were interested in emotion. As I was holding on to my last thought - that God is love - they asked, Even here? Even here?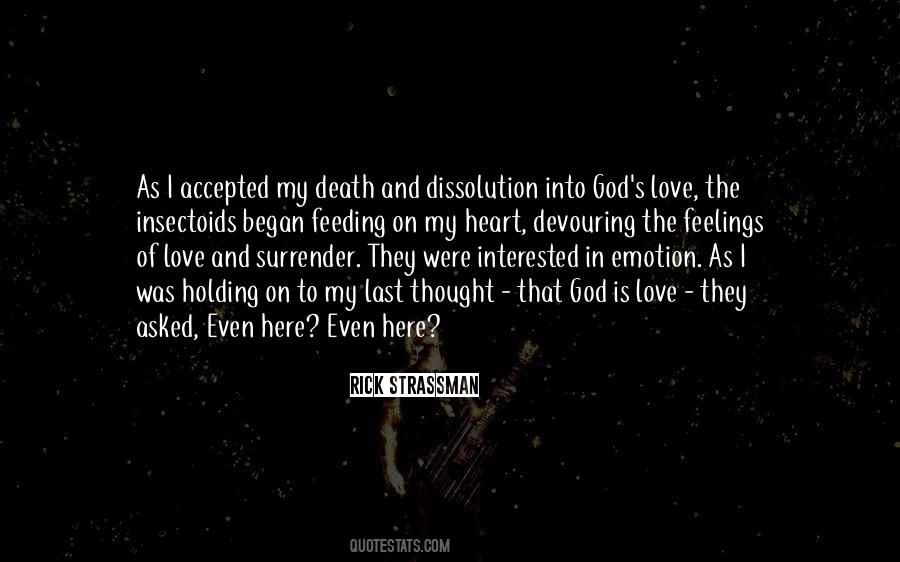 #27. Mutual surrender, maybe that's an act of love. Surrendering to this thing that's bigger than we are: this love, this pain. The courage to surrender comes from knowing that the love and pain will almost kill us, but not quite.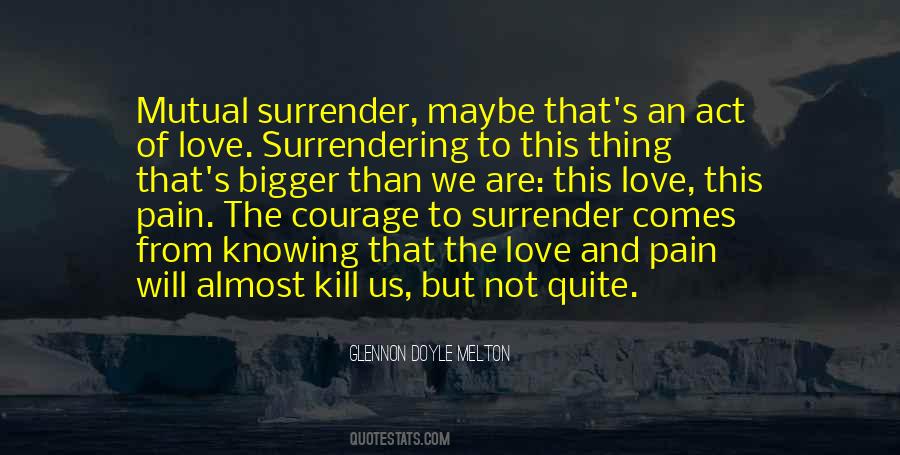 #28. Love consumes us only in the measure of our self-surrender.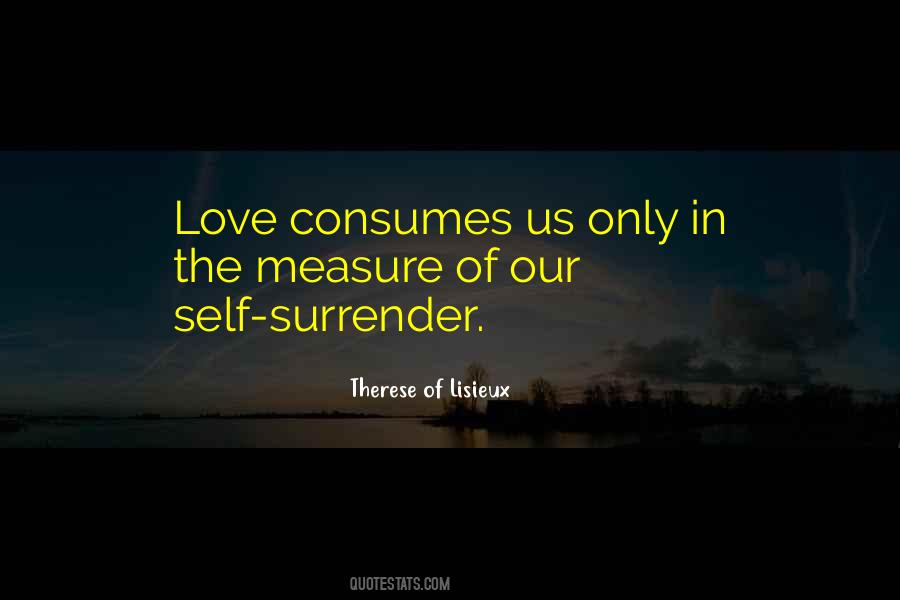 #29. I just want to tell you if that's what You have planned for me, if I am meant to be an obscure flower in the corner of the expansive garden, I will live there and I will love You and I will bloom just for You -- only, always, ever.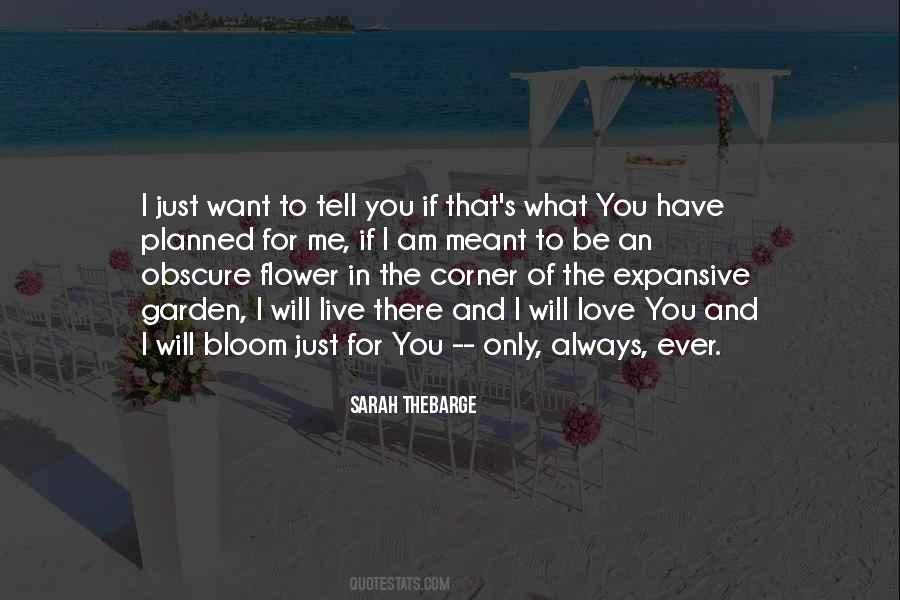 #30. If you want to dance the dance then you better learn the steps, the world has enough pretenders. If you want to practice sex then you better find a partner, and to love you must surrender.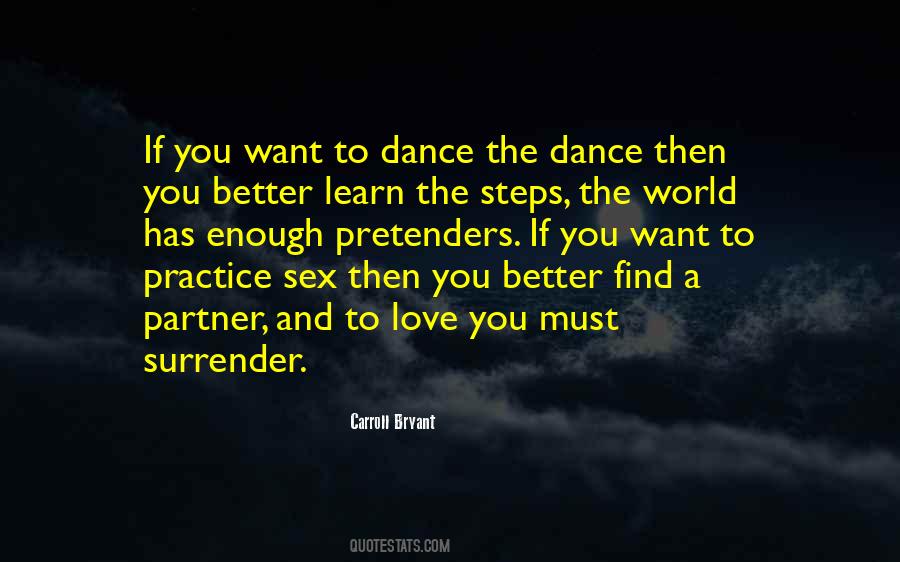 #31. Was it cruel if someone asked for it? Begged for it, even? She always begged. Even now, I could hear her whimpering for me. Christ, those noises she made. A one-way ticket to heaven.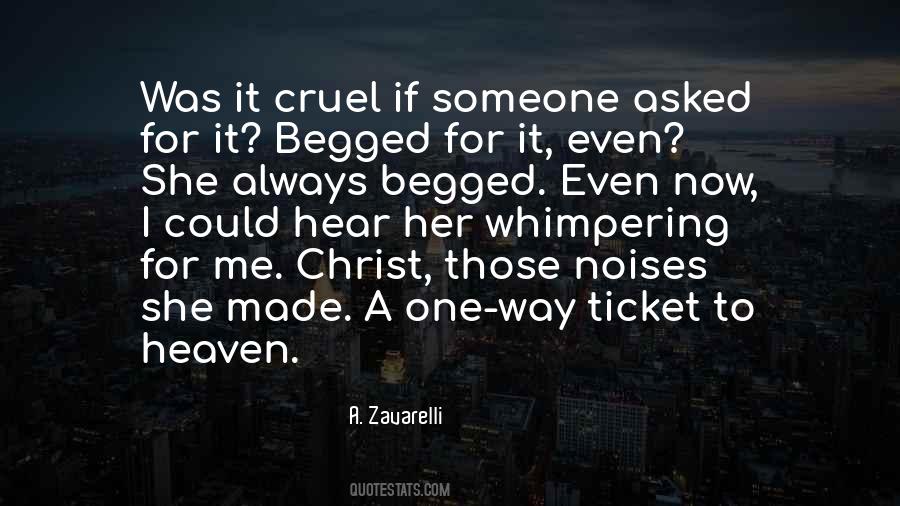 #32. To dedicate oneself as a Victim of Love is not to be dedicated to sweetness and consolations; it is to offer oneself to all that is painful and bitter, because Love lives only by sacrifice and the more we would surrender ourselves to Love, the more we must surrender
ourselves to suffering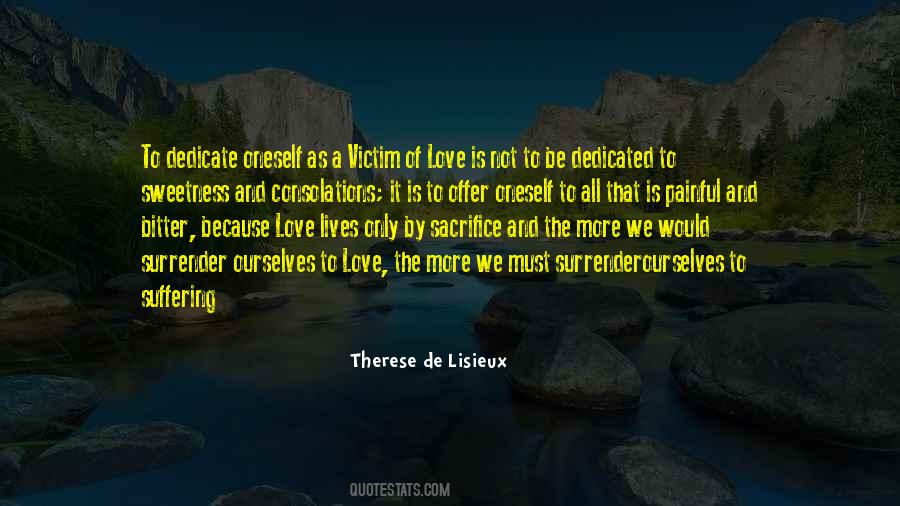 #33. He desired her and, so far as her virginal emotions went, she contemplated a surrender with equanimity. Yet she knew she would forget him half an hour after she left him - like an actor kissed in a picture.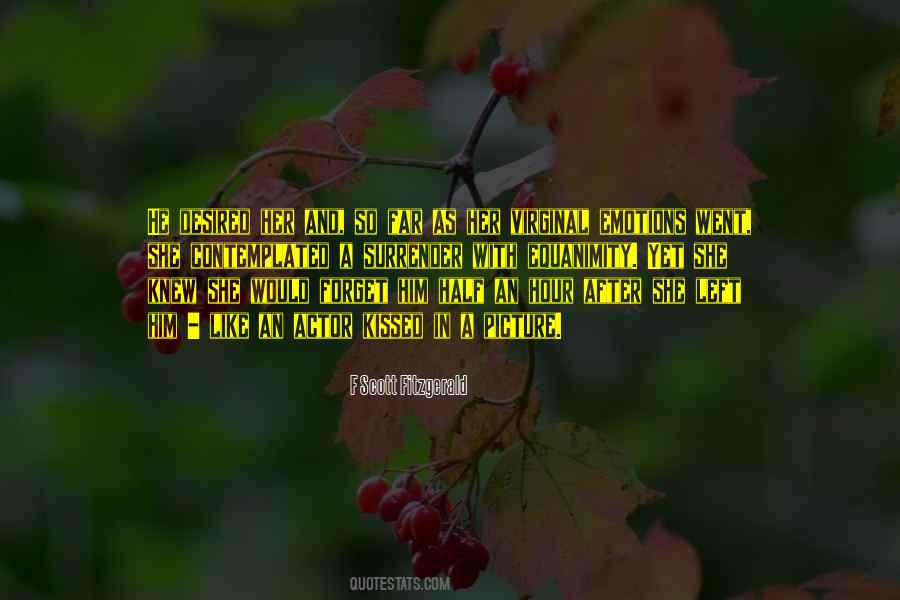 #34. He leans in, and I smile against his lips, finally give up and let his love flood in and carve the last of my stone heart into a new shape I'm only just discovering.
Somehow it doesn't feel like a surrender.
It feels like a victory.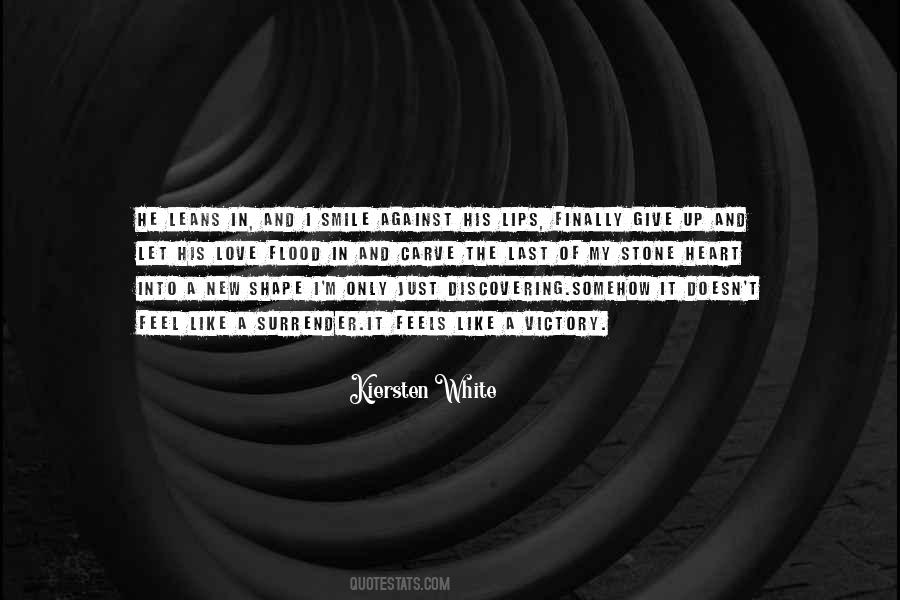 #35. Love is an attempt at penetrating another being, but it can only succeed if the surrender is mutual.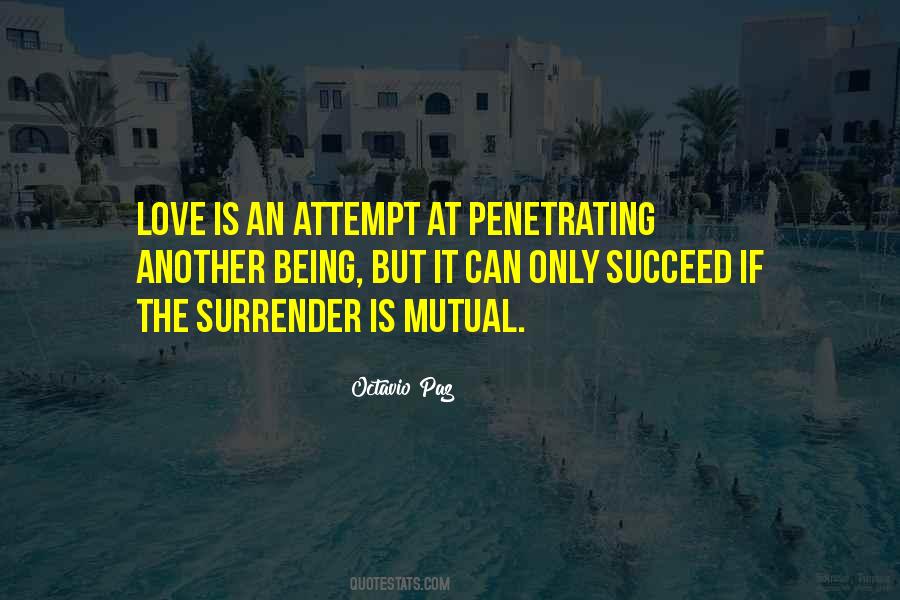 #36. When the ego is not, you are for the first time encountering your being. That being is void. Then you can surrender; then you have surrendered.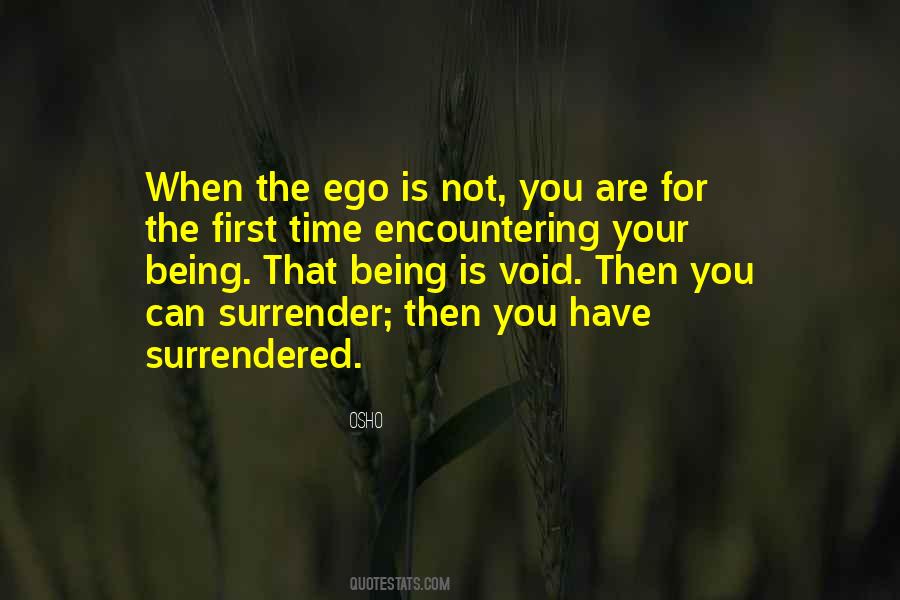 #37. Love is a fire that can nurture or destroy, but you can't tell which until you surrender to the flames.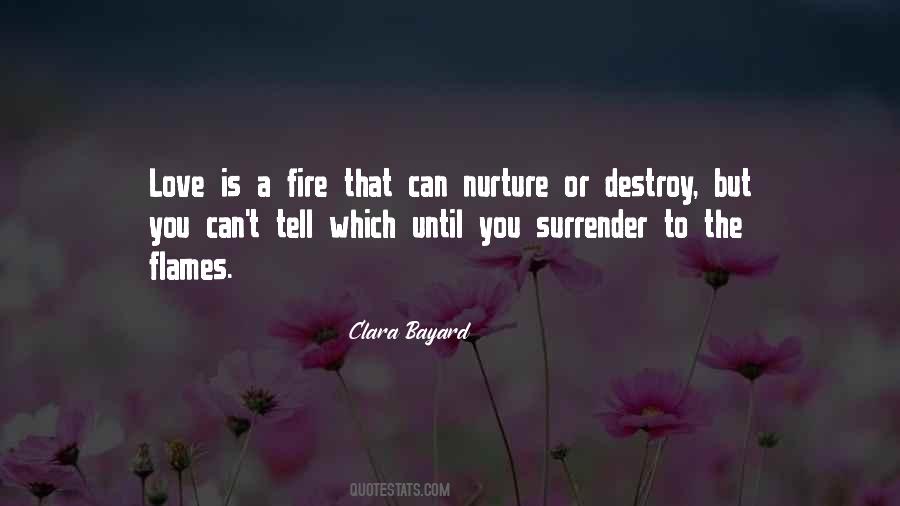 #38. Love conquers all; let us surrender to Love.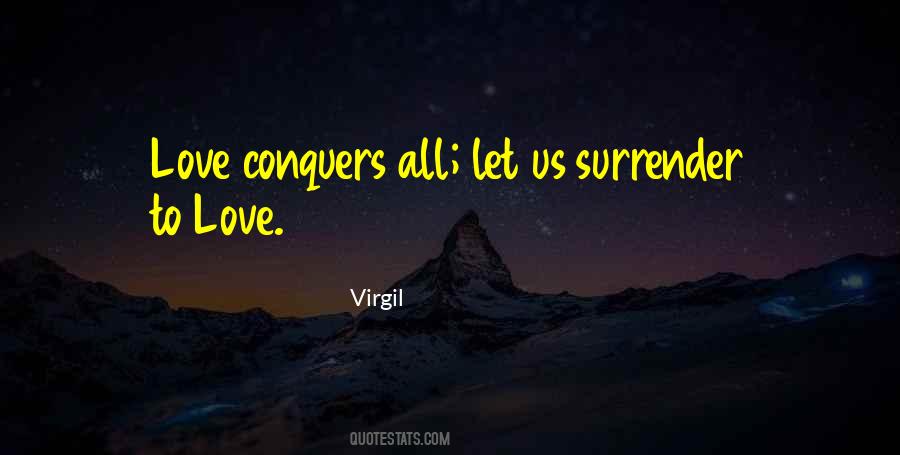 #39. Surrender your pain, look within and see your perfect and divine self.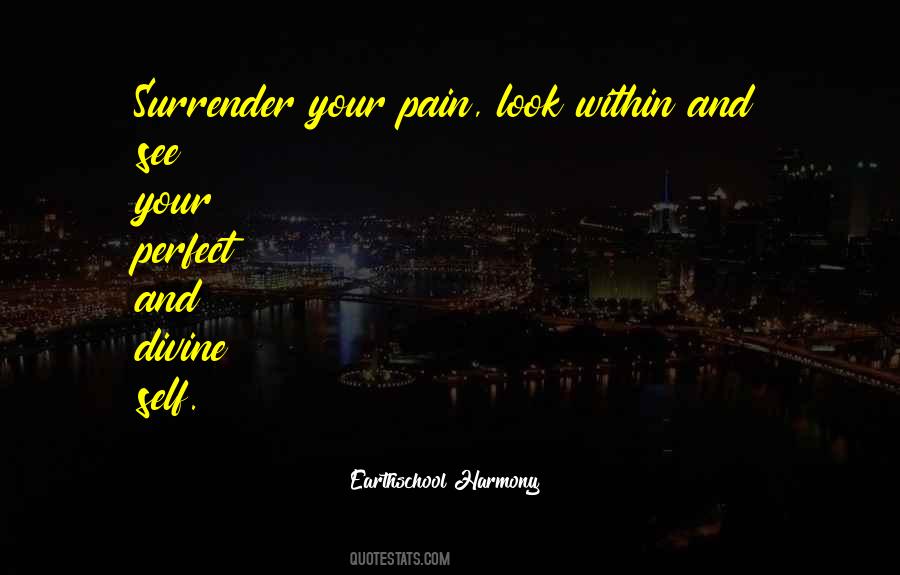 #40. She made the beast rear its ugly head. Stirred fantasies in my mind I would have never otherwise entertained. Owning her wasn't enough. Controlling her didn't douse the inferno blazing inside me.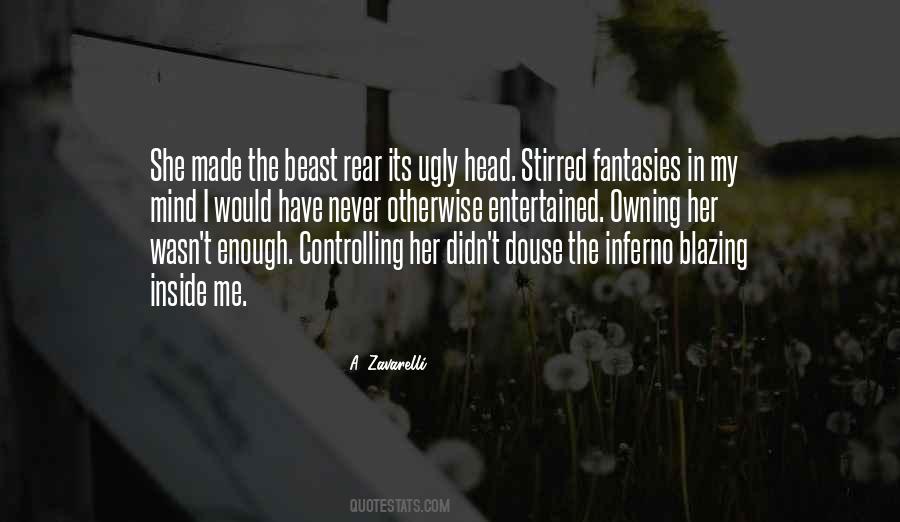 #41. It's a matter of growth, of deepening, and an ever growing surrender to the creative action of love and grace in our hearts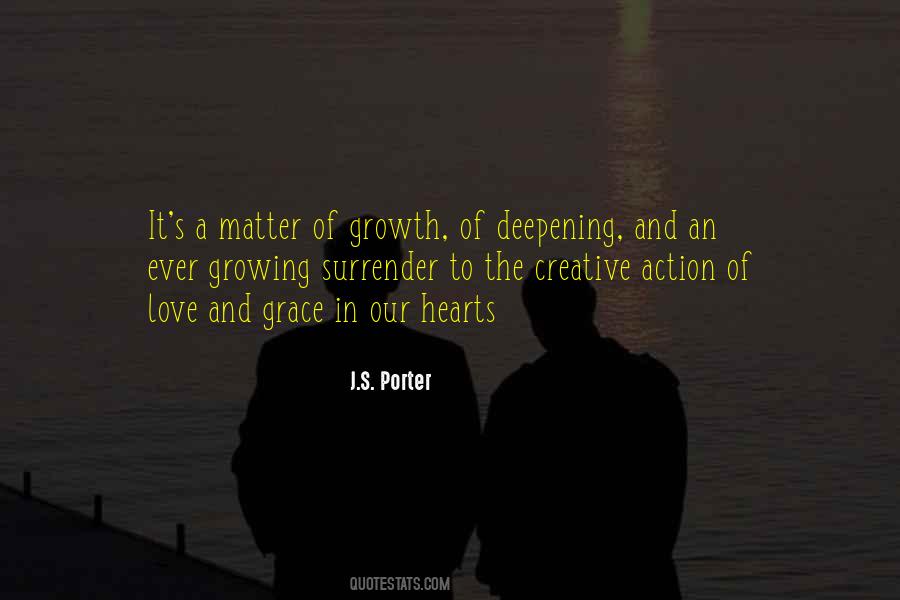 #42. Something amazing happens when we surrender and just love. We melt into another world, a realm of power already within us. The world changes when we change. the world softens when we soften. The world loves us when we choose to love the world.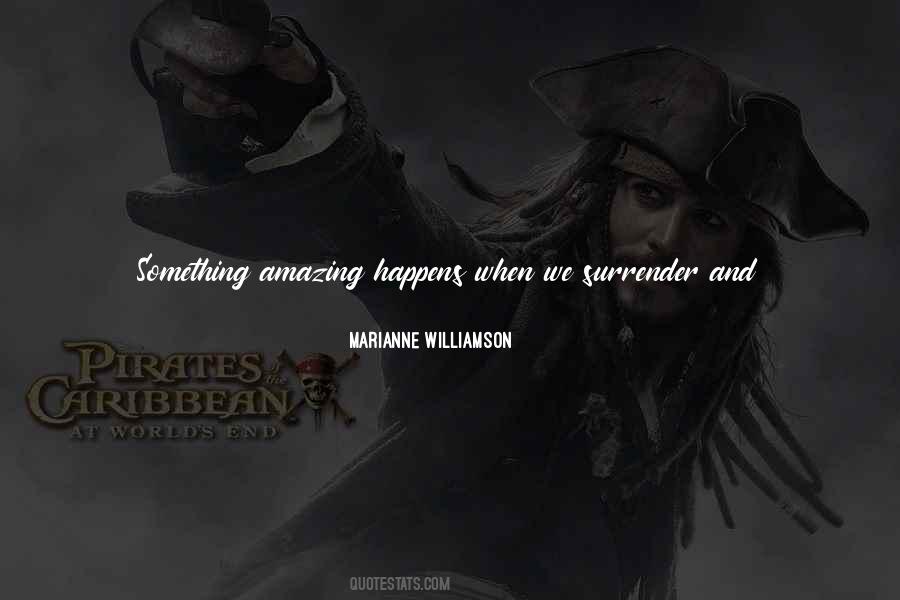 #43. He swore his love to me again and again until he finally realized that I cannot love anything right now. Falling in love is like holding a white flag out to your enemies and saying, "we give up, we're in love." Love is surrender.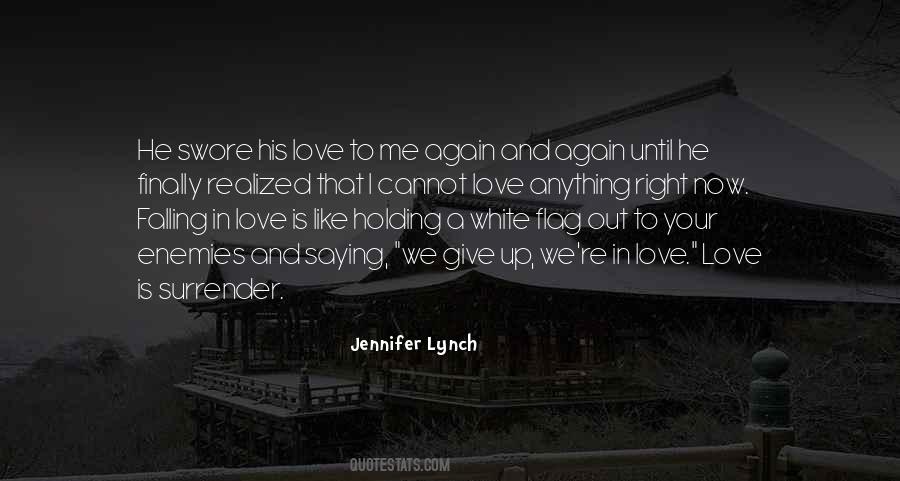 #44. I don't do relationships because I don't want to love and lose myself.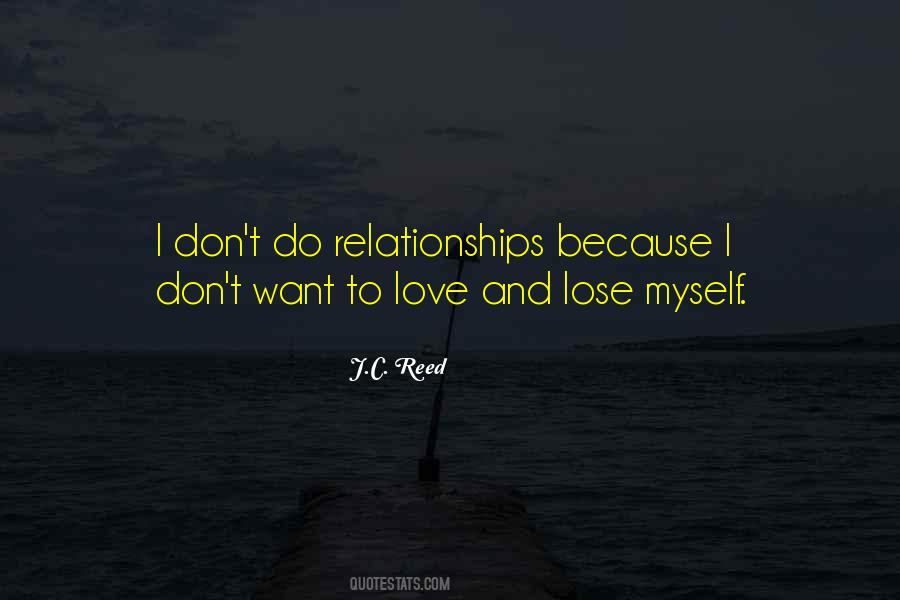 #45. Passion pursues; love surrenders.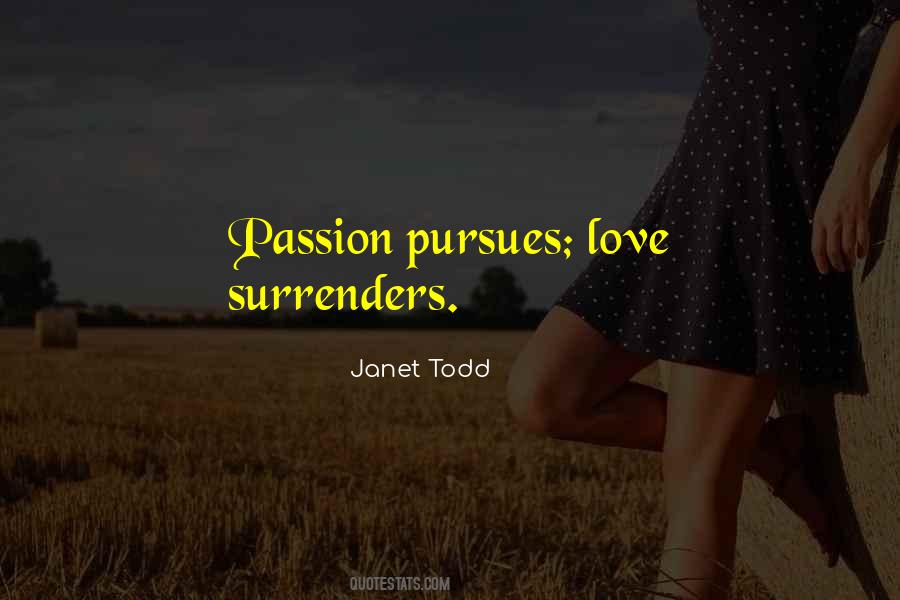 #46. When your beauty struck me, it dissolved me. Deep down, I am not different from you. I dreamed you, I wished for your existence. I see in you that part of me which is you. I surrender my sincerity because if I love you it means we share the same fantasies, we share the same madness.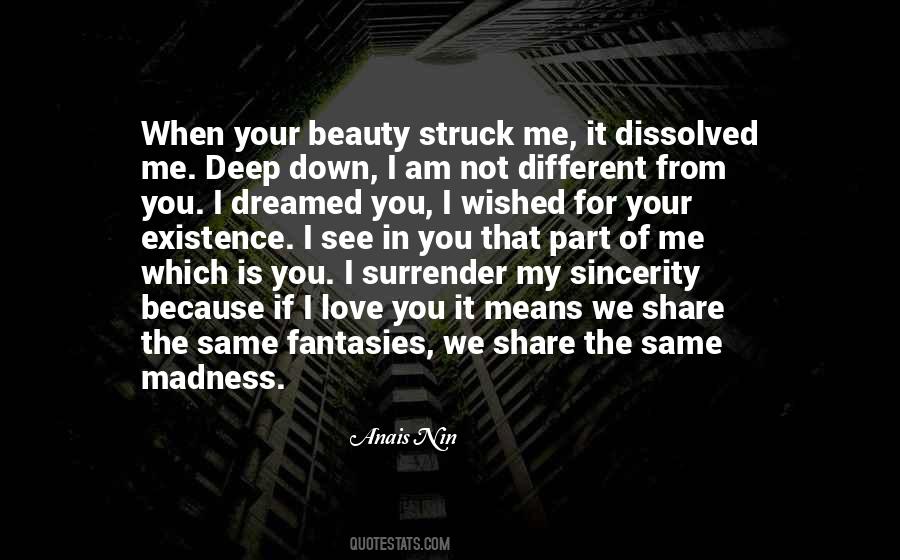 #47. Surrender is not that you should give up your family, give up your children, or give up your houses and homes and your properties. Surrendering is here: give up your ego to begin with and then give up your conditionings.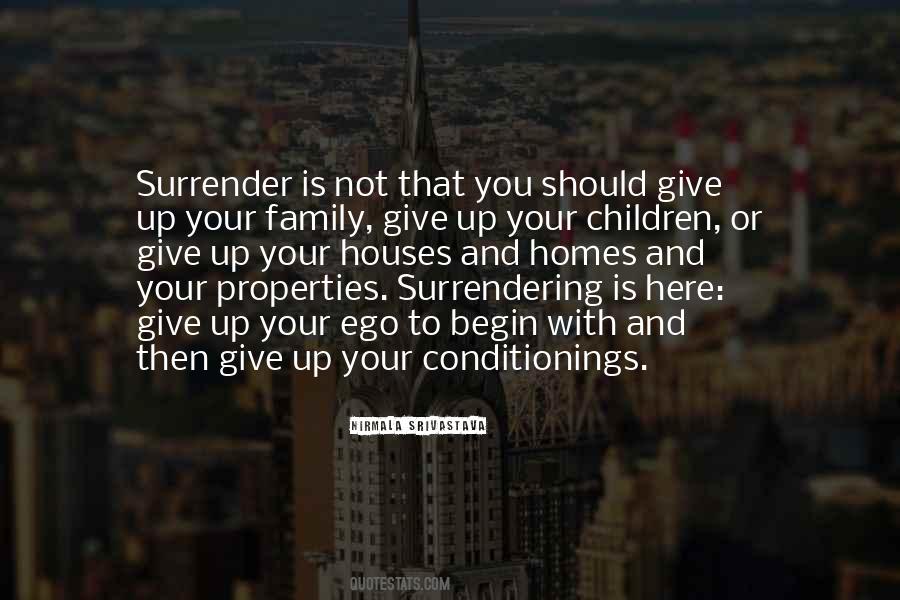 #48. Surrender. Because life may not always go the way we expect it to, but there's hope. With God, there's always hope.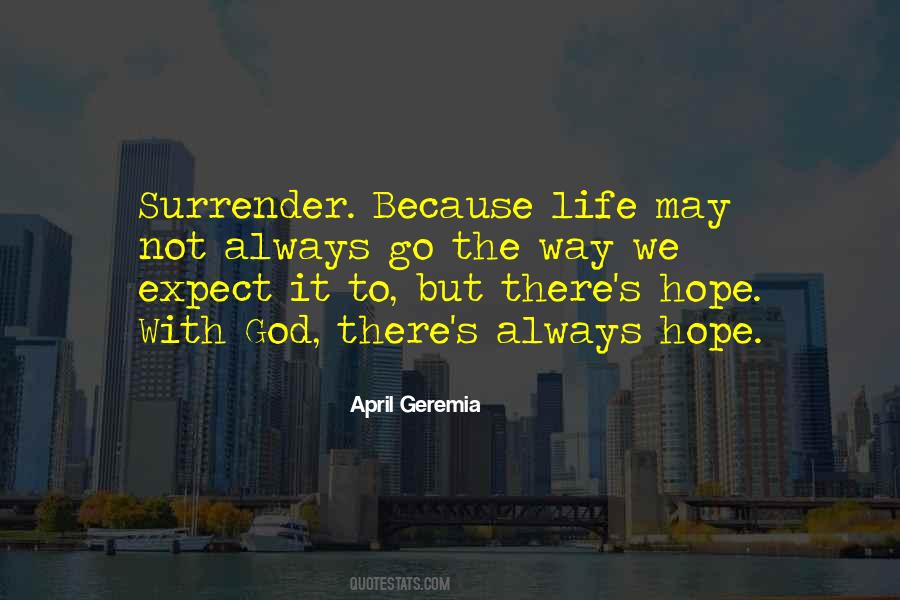 #49. Fear drives away love. Without love, there is no surrender of all our inner cares and worries to the Mahanta (our inner guide).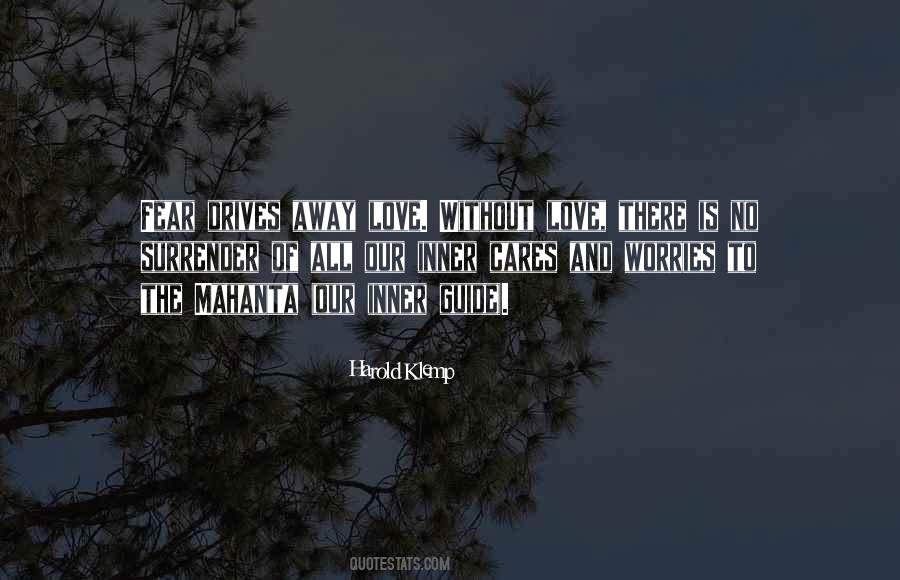 #50. The moment you surrender to love and allow it to lead you to exactly where your soul wants to go, you will have no difficulty.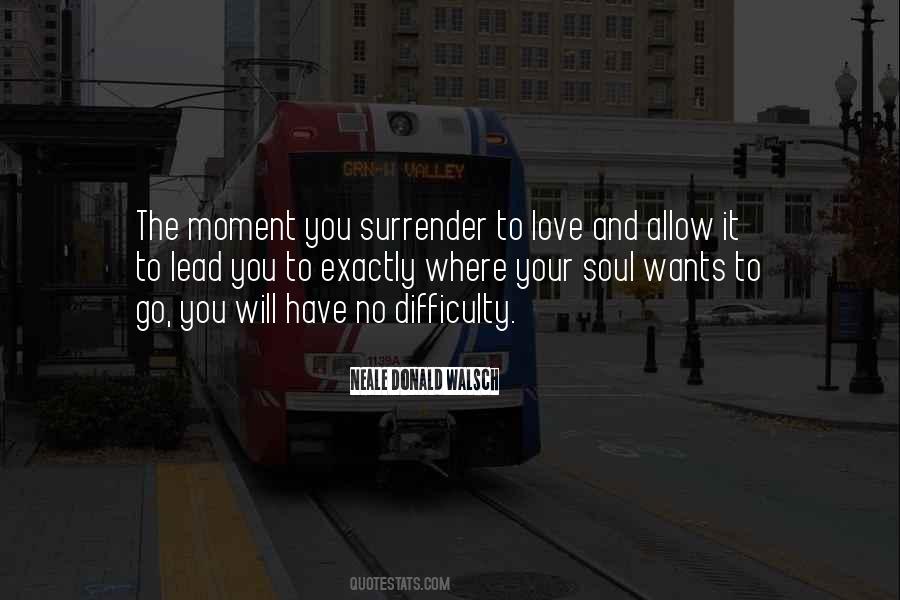 #51. It is true that many young people who do not love rightly, who simply surrender themselves and leave no room for aloneness, experience the depressing feeling of failure.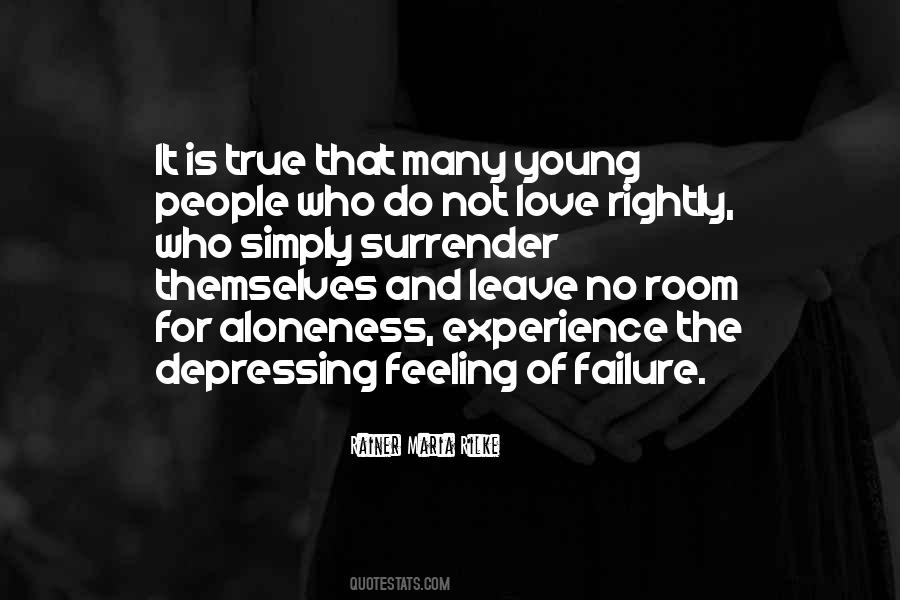 #52. We are at our most powerful the moment we no longer need to be powerful.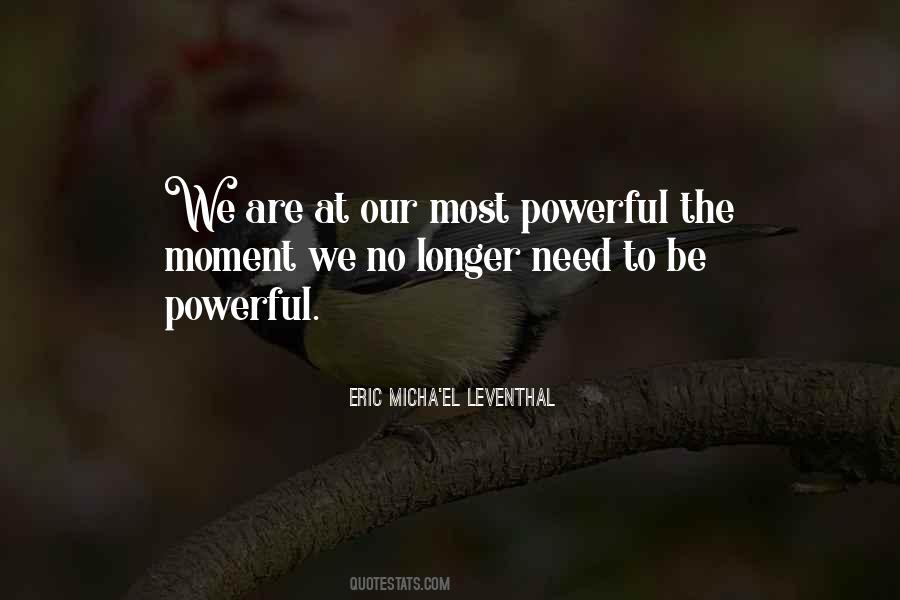 #53. Your opponents would love you to believe that it's hopeless, that you have no power, that there's no reason to act, that you can't win. Hope is a gift you don't have to surrender, a power you don't have to throw away.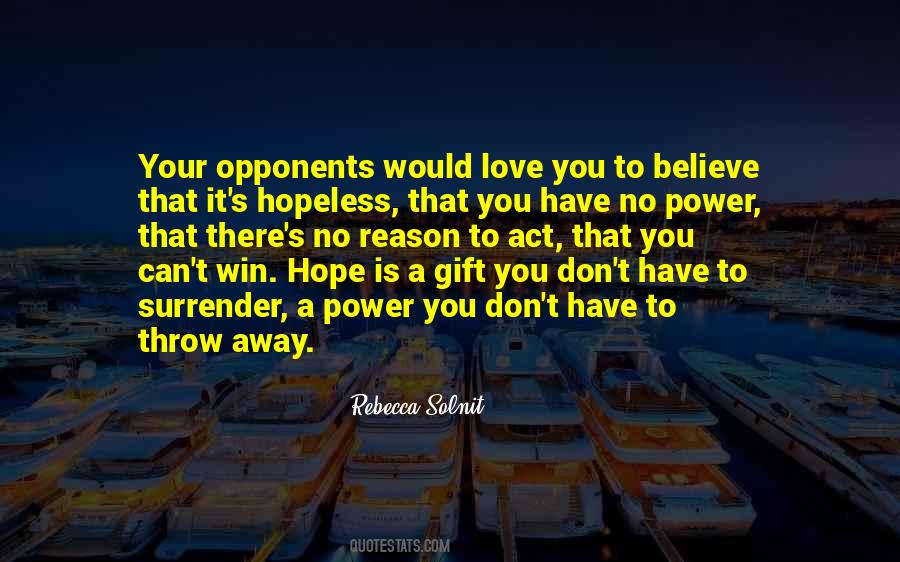 #54. I don't know what the exact shape of my life will take--and what the days to come will bring--except i know that i am happy and my heart is still. I know that I have fallen in love with the word surrender and know that I can no longer live in disappointment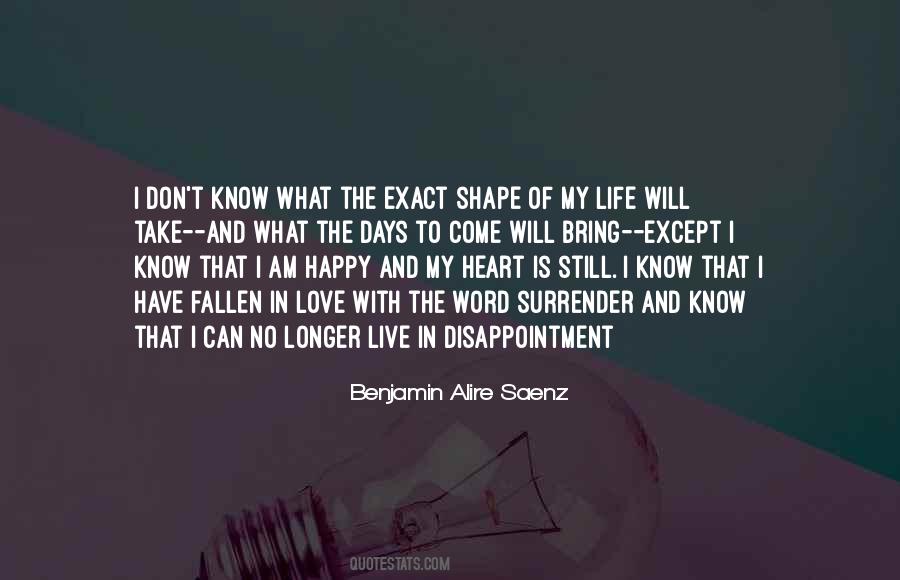 #55. My heart is yours. It beats for no one but you. Do you hear me? Only you."~Jasper White
Surrender to Me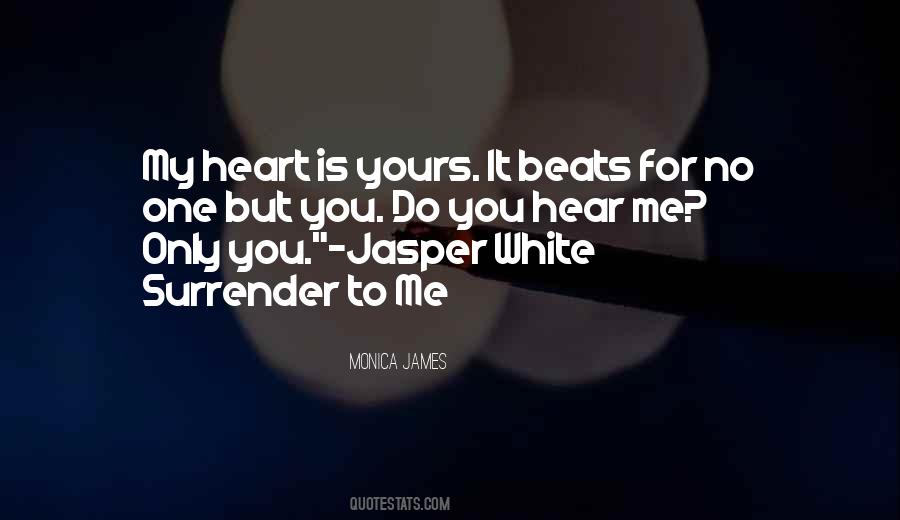 #56. Love isn't just about feeling sure of the other person, knowing what he would give up for you. It's knowing with certainty what you are willing to surrender for his sake. Make no mistake; each partner gives up something. Individual dreams are surrendered for a shared one.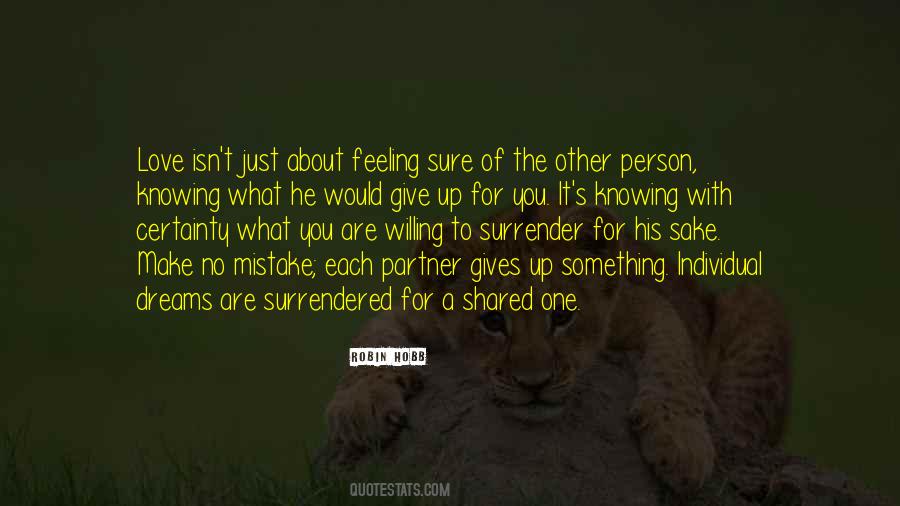 #57. I'd single-handedly go to war and burn their whole organization to the ground before I ever let them harm what was mine. And there were no two ways about it- Brighton would always be mine.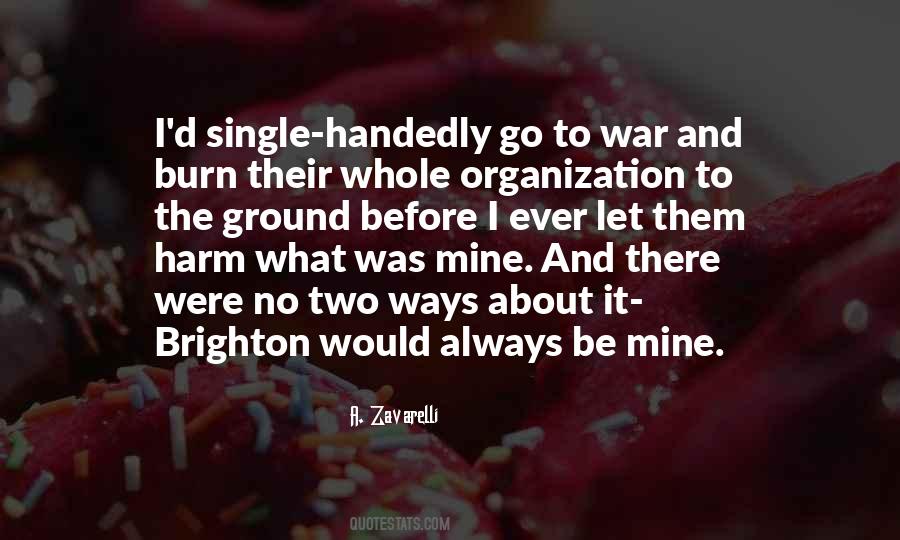 #58. Love is the possibility of possibilities. Its farthest reach is beyond us, no matter how long we love or how much. It will always remain the mute mystery to whose ecstasy and ache we can only surrender with a yes.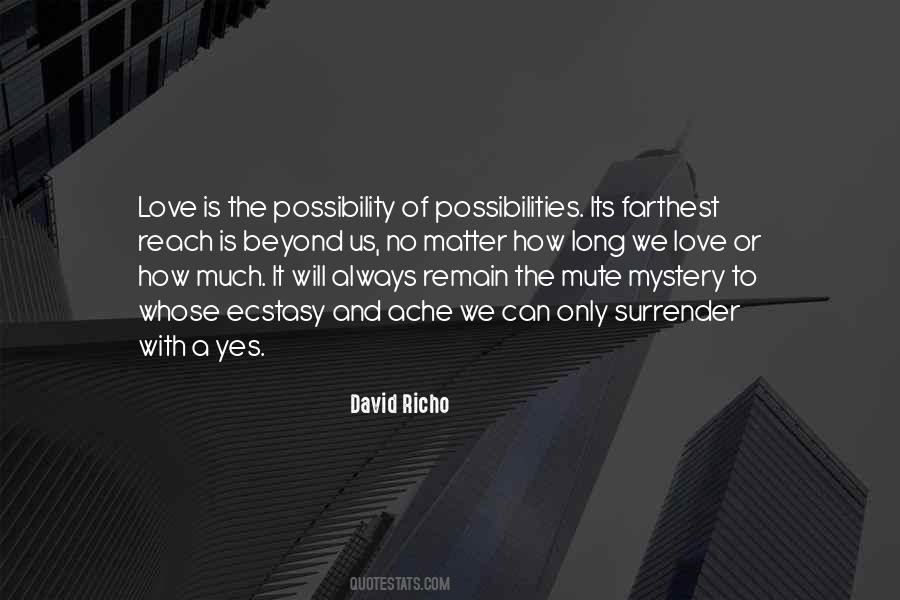 #59. Kev wasn't certain if he was surrendering to Win or to his own passion for her. Only that there was no more holding back. He would take her. And he would give her everything he had, every part of his soul, even the broken pieces.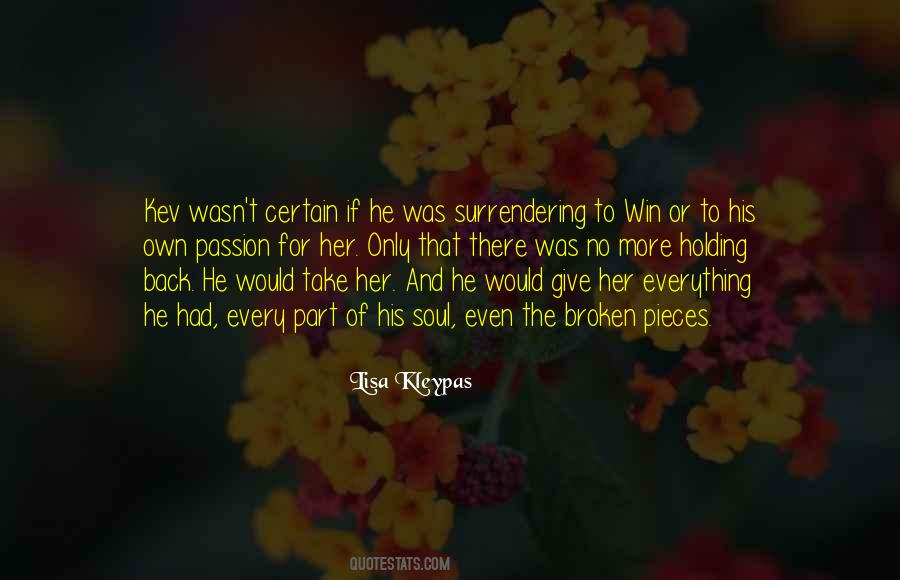 #60. God will not force himself upon us against our will. If we want his love, we need to believe in him. We need to make a definite, positive act of commitment and surrender to the love of God. No one can do it for us.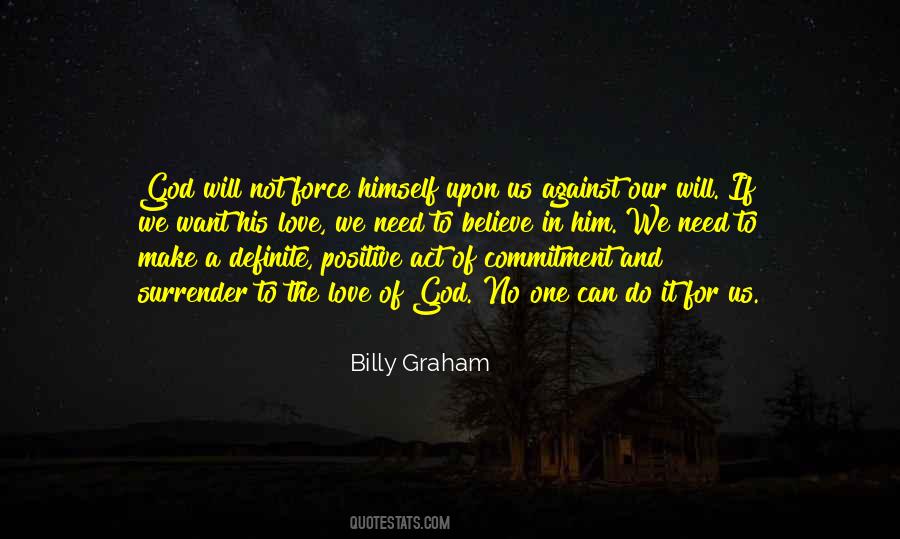 Famous Authors
Popular Topics