No One Forgets Famous Quotes & Sayings
List of top 70 famous quotes and sayings about no one forgets to read and share with friends on your Facebook, Twitter, blogs.
Top 70 No One Forgets Quotes
#1. Even the wisest woman you talk to is ignorant of something you may know, but an elegant woman never forgets her elegance. - Author: Oliver Wendell Holmes Jr.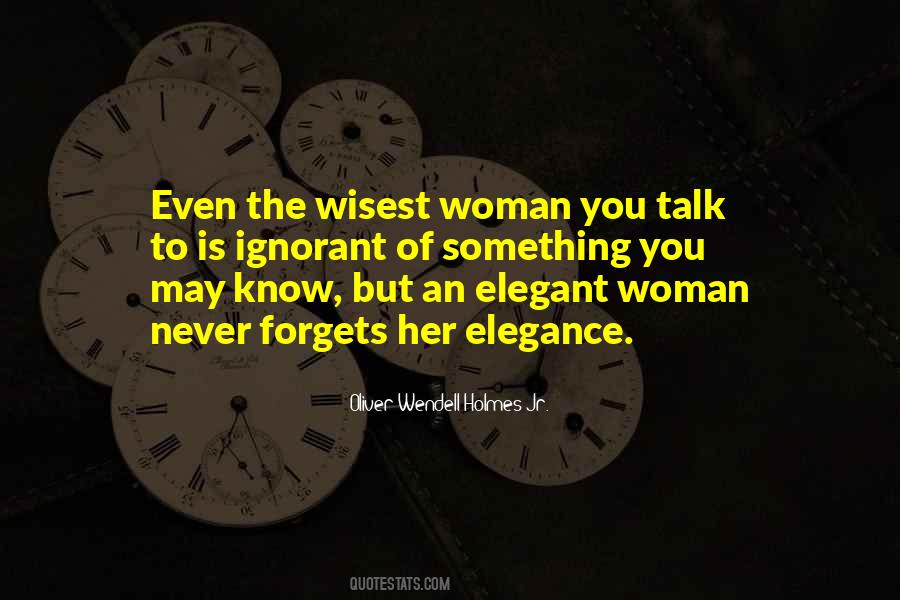 #2. No one ever forgets a talk they had that lasted through the night. - Author: Marty Rubin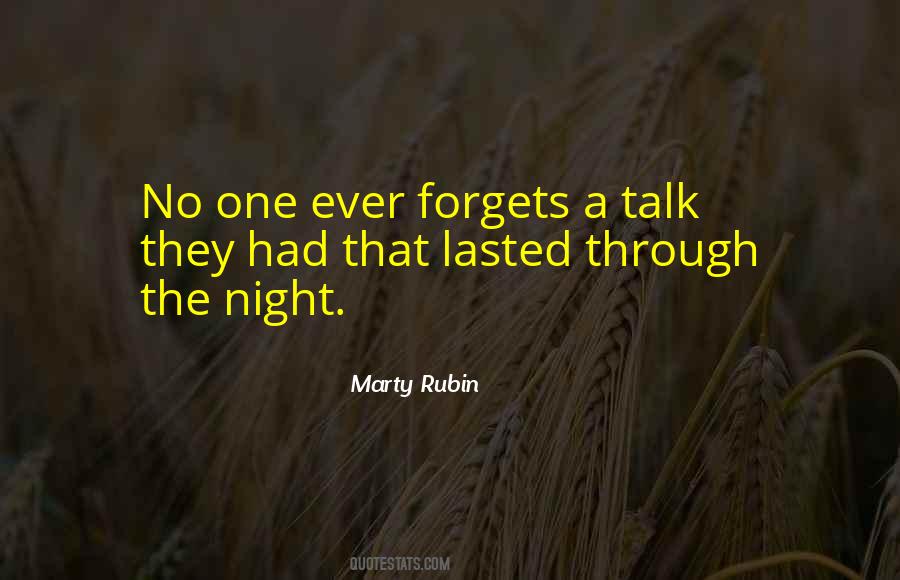 #3. No one forgets that they were once captive, even if they are now free. - Author: Yaa Gyasi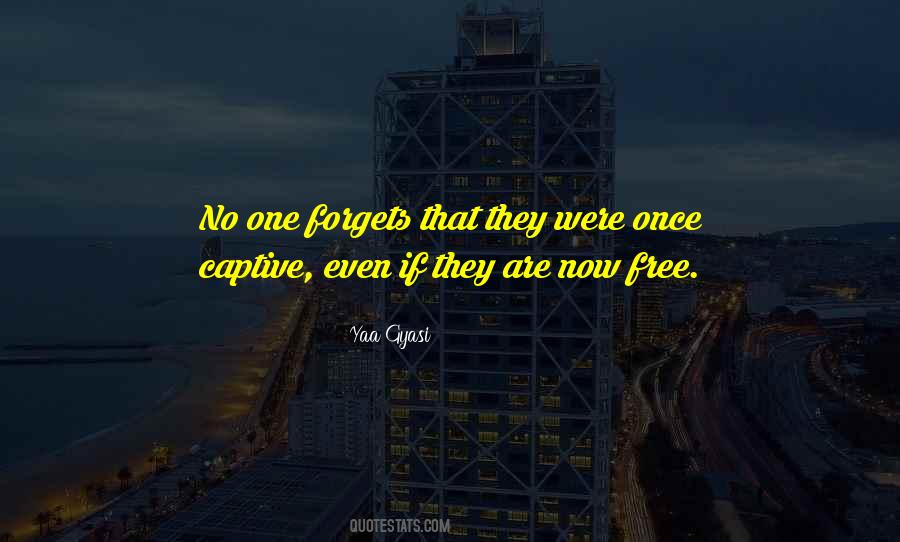 #4. The soul can recall what the mind forgets. - Author: M.J. Rose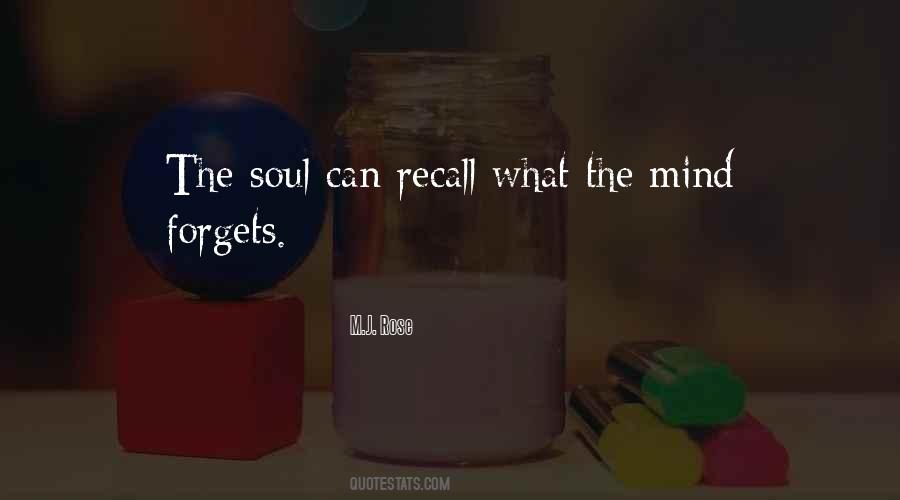 #5. The fundamental things in a man are not the things he explains, but rather the things he forgets to explain. - Author: G.K. Chesterton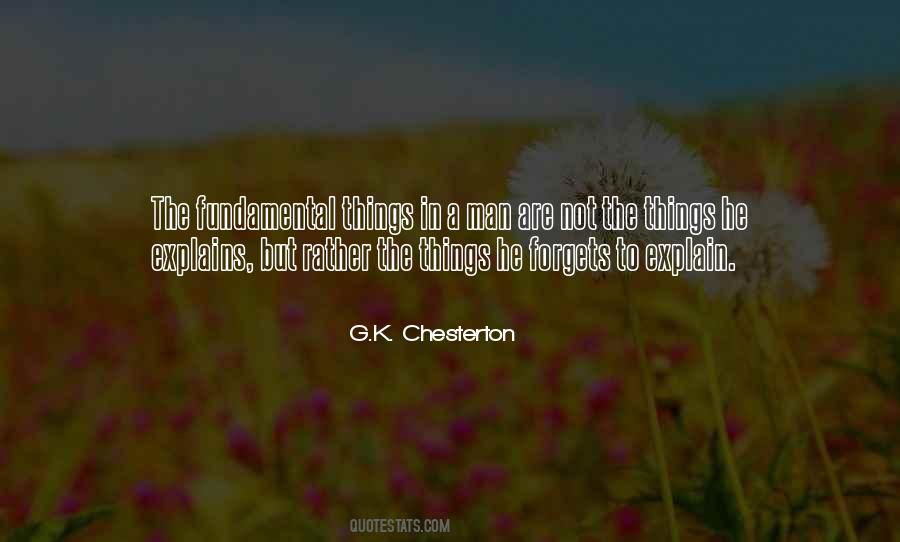 #6. I am determined to sustain myself as long as possible and die like a soldier who never forgets what is due to his honour and that of his country, Victory or death. - Author: William B. Travis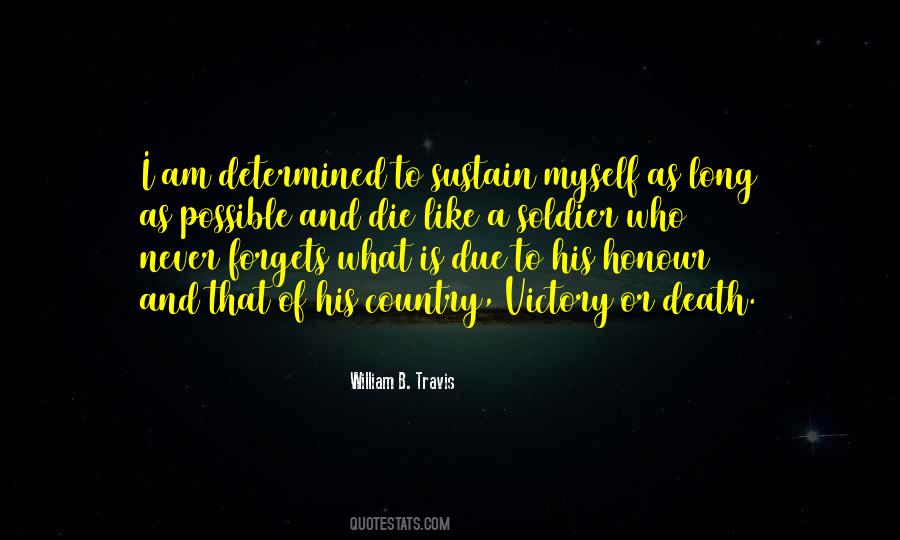 #7. Don't you want the guy who'll forget about all the other things in his life before he forgets about you? - Author: Greg Behrendt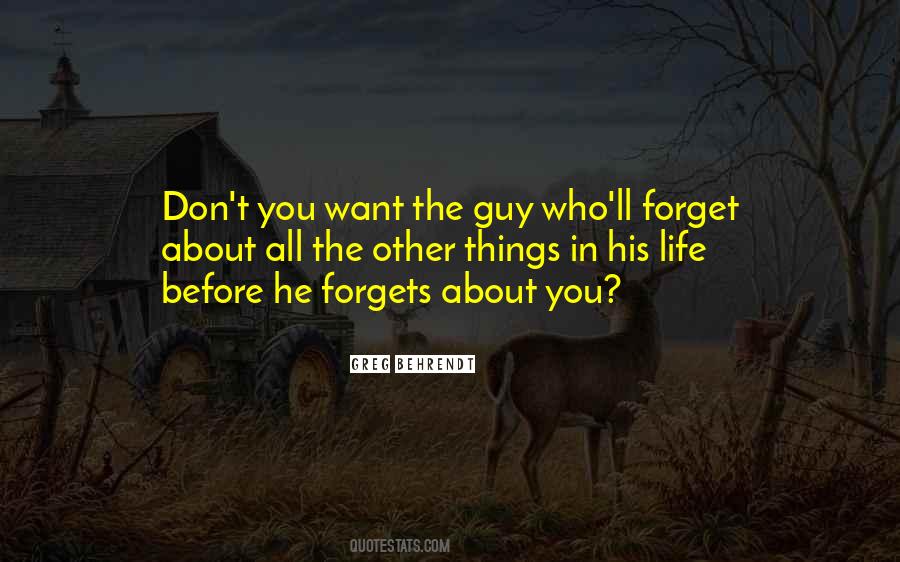 #8. But the truth is, if everyone forgets about us, we fade away. - Author: C. Robert Cargill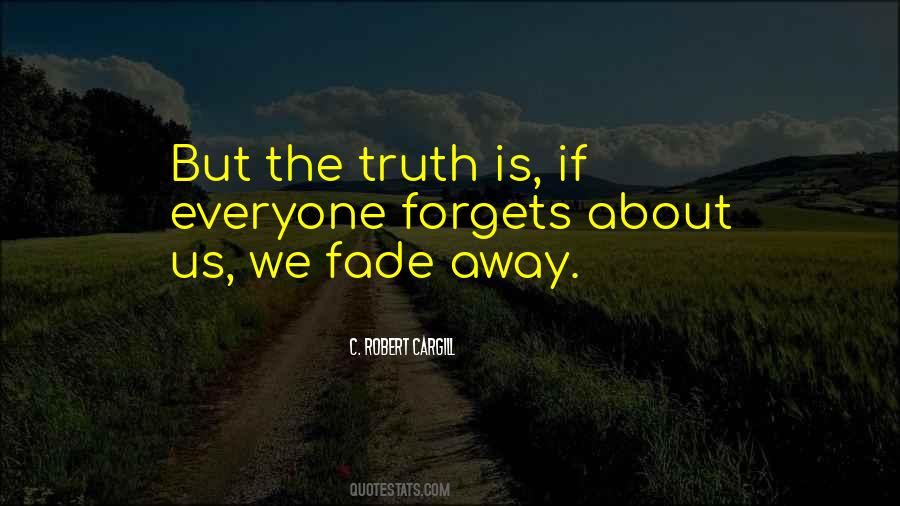 #9. Drugs may know how to numb a brain, but the past never forgets to resurface. - Author: Kris Kidd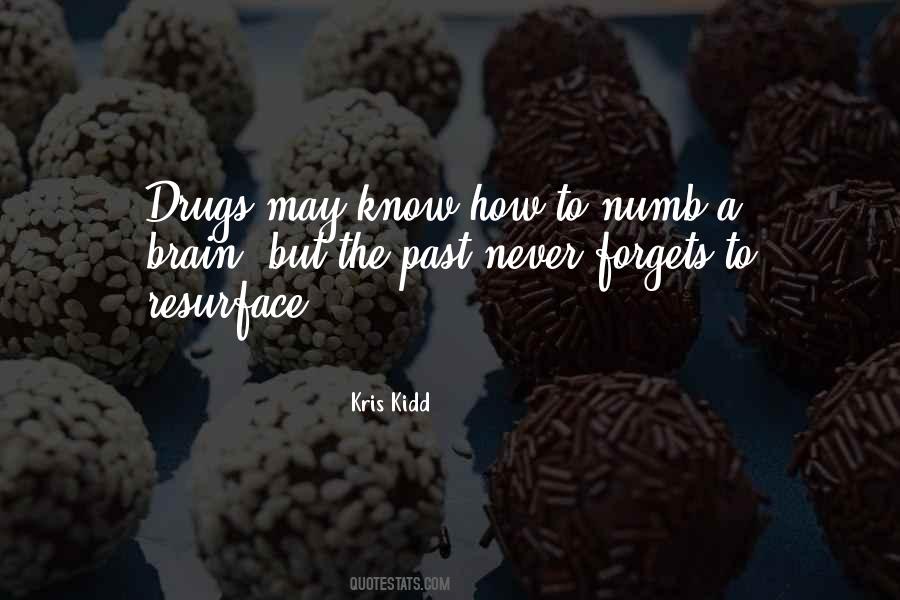 #10. When I got my first Marshall amp, it was so empowering. No one ever forgets their first Marshall amp if you're a guitar player pursuing a big powerful sound. I mean, no one ever forgets their first Marshall amp. - Author: Kirk Hammett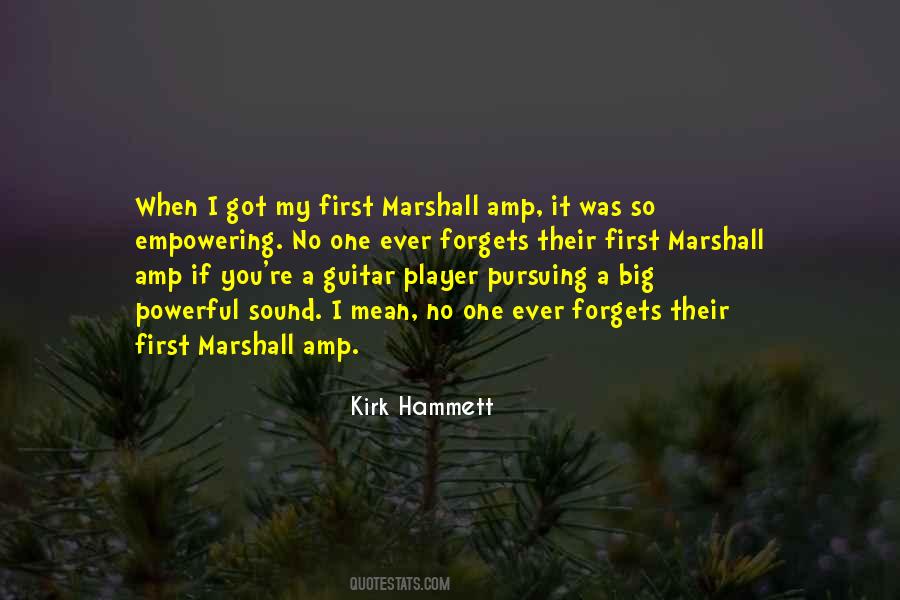 #11. Images can fade. Sounds and smells disappear from our memory. But our heart forgets nothing. A child's soul knows everything. - Author: Jan-Philipp Sendker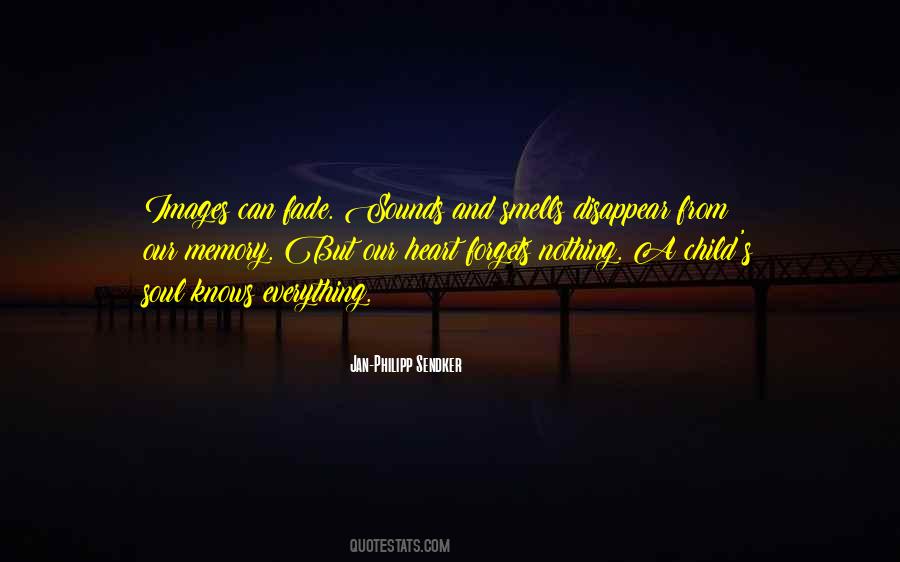 #12. Well, I think everybody's a little jealous of the Vietnam Wall, even people from wars that already have good monuments. You have a monument like the Wall and nobody ever forgets your war, you can bet on that. - Author: Bruce Jackson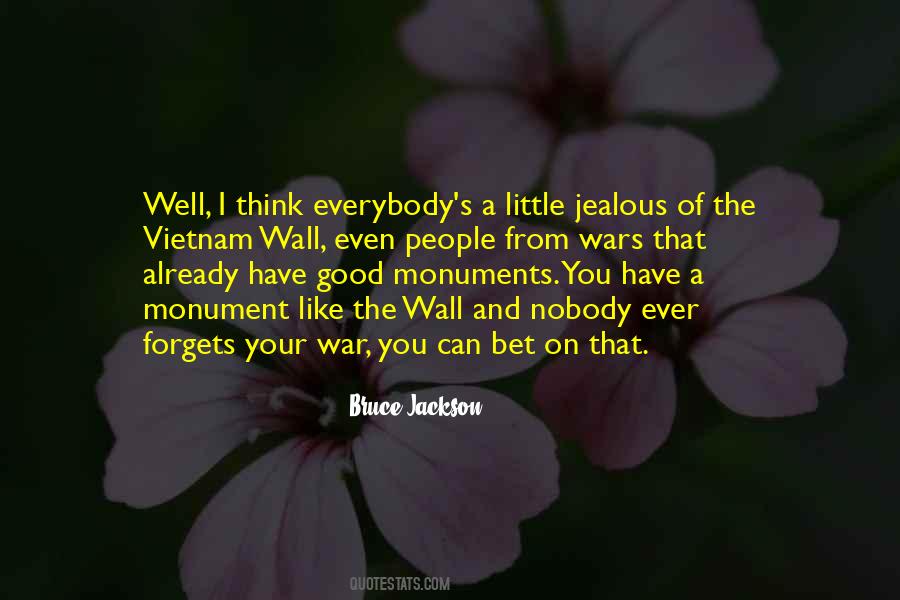 #13. I agree with Robert Louis Stevenson, who wrote, 'The man who forgets to be thankful has fallen asleep in life'. - Author: Joseph B. Wirthlin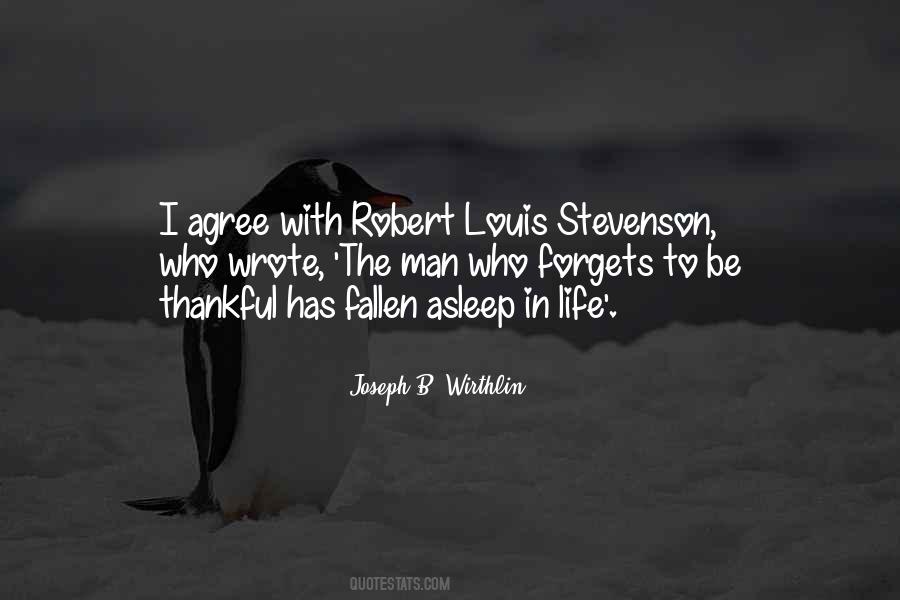 #14. The afflicted are not listened to. They are like someone whose tongue has been cut out and who occasionally forgets the fact. When they move their lips no ear perceives any sound. And they themselves soon sink into impotence in the use of language, because of the certainty of not being heard. - Author: Simone Weil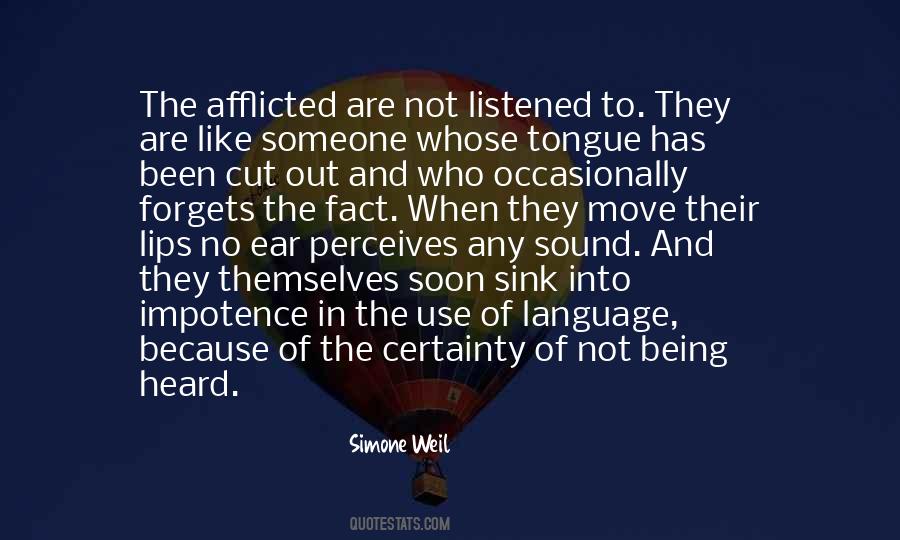 #15. Those are not the tears of repentance! ... Self-loathing is not sorrow. Yet it is good, for it marks a step in the way home, and in the father's arms the prodigal forgets the self he abominates. - Author: George MacDonald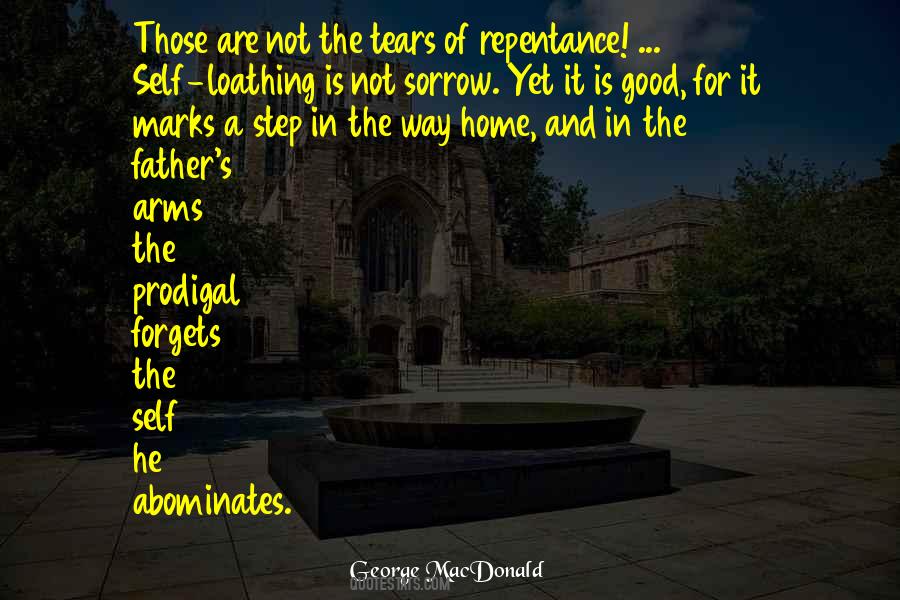 #16. For a long time now I have trusted my dreaming self as wiser than that waking self whose head is cluttered with reason and practicalities, so busy trying to control things that he sometimes forgets that the heart has reasons that reason does not know. When I dream, I never forget to trust myself. - Author: Sheldon B. Kopp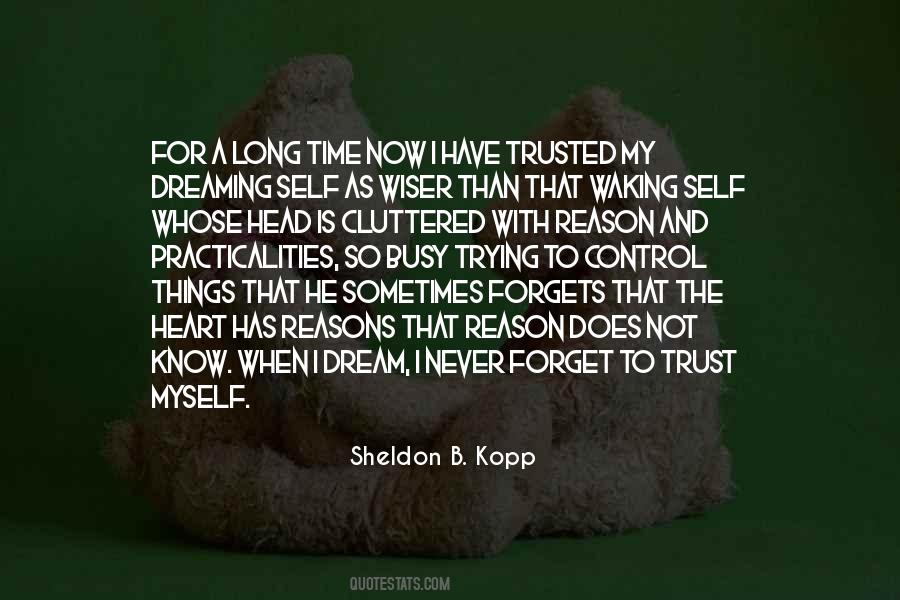 #17. Out of the sighs a little comes,
But not of grief, for I have knocked down that
Before the agony; the spirit grows,
Forgets, and cries;
A little comes, is tasted and found good ... - Author: Dylan Thomas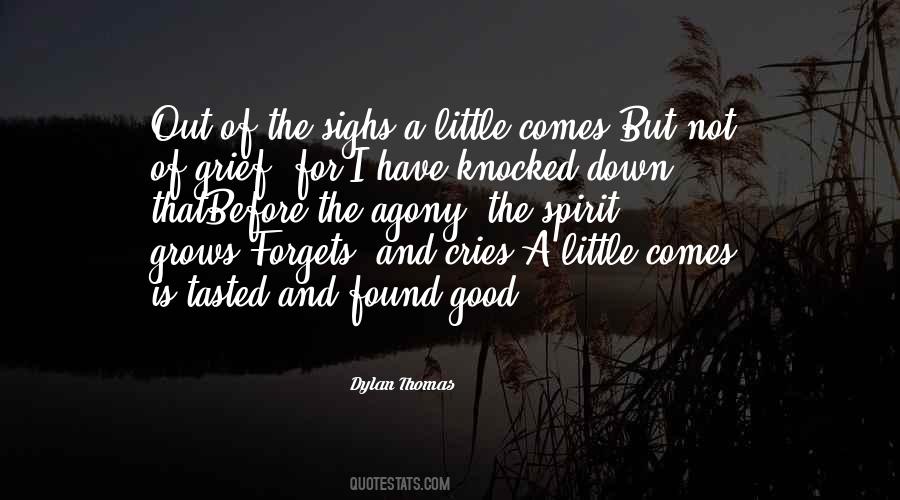 #18. The world forgets easily, too easily, what it does not like to remember. - Author: Jacob A. Riis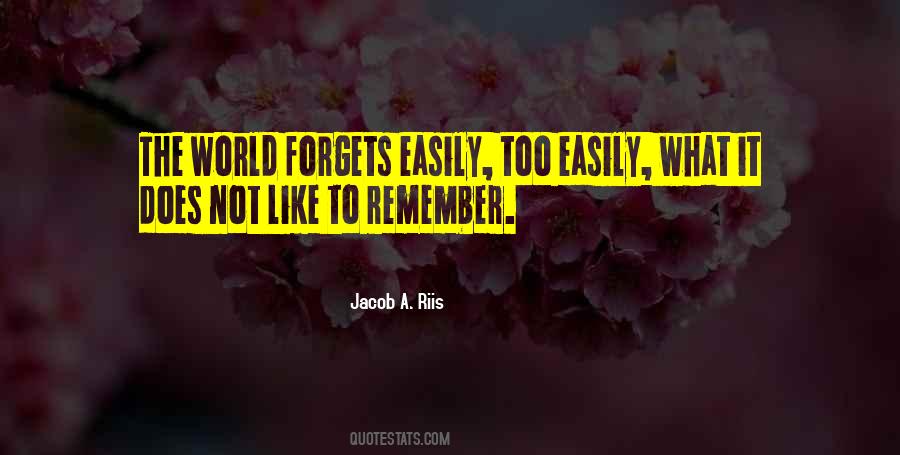 #19. There's weight on me to raise the bar, to carry on that legacy. But that's what drives me. Making sure that no one ever forgets who the Wallendas are. - Author: Nik Wallenda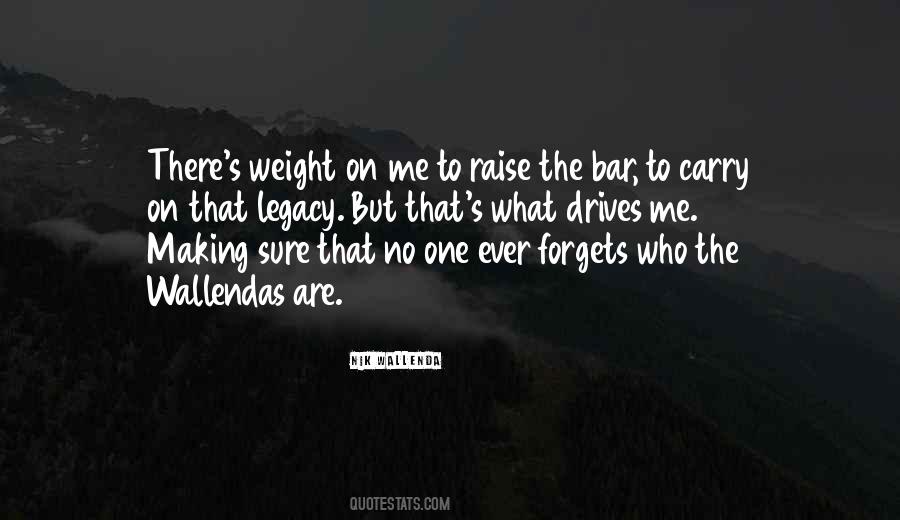 #20. I want to be respected. I want to be powerful. And yes, I want to be special. I want to leave a mark on this world so no one forgets who I was. - Author: Morgan Rhodes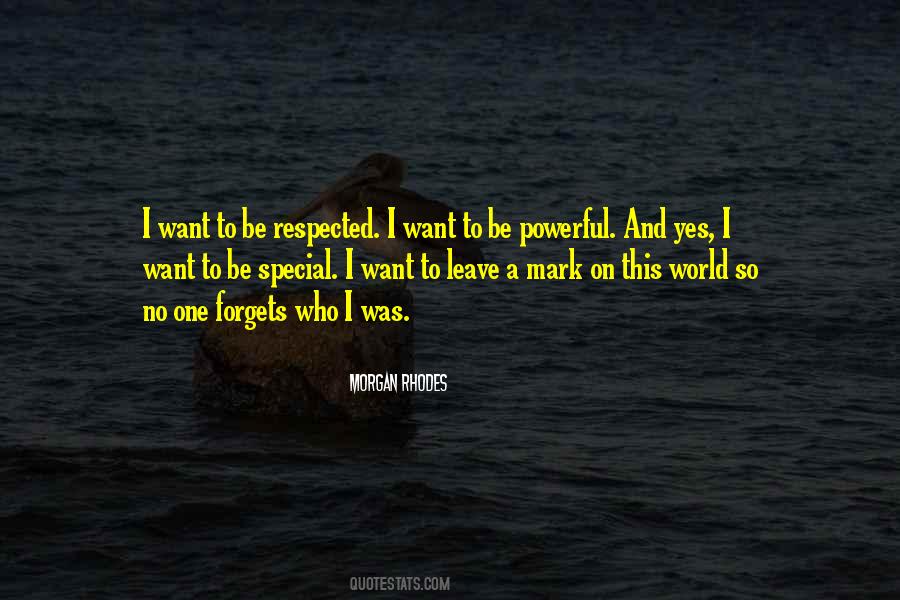 #21. One never forgets their true calling, no matter how far they run - Author: Angie Stanton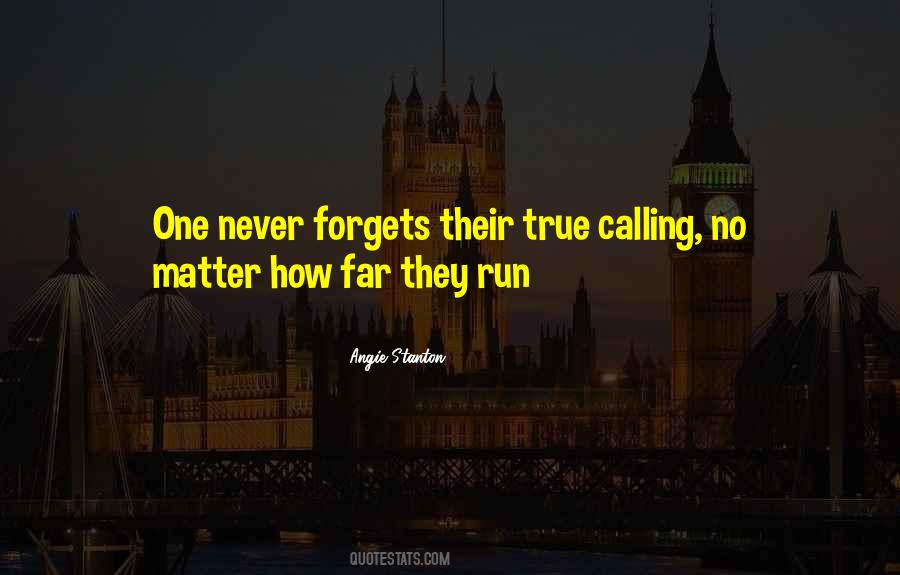 #22. Is there then no hope? Good gracious, no, heavens, what an idea! Just a faint one perhaps, but which will never serve. But one forgets. - Author: Samuel Beckett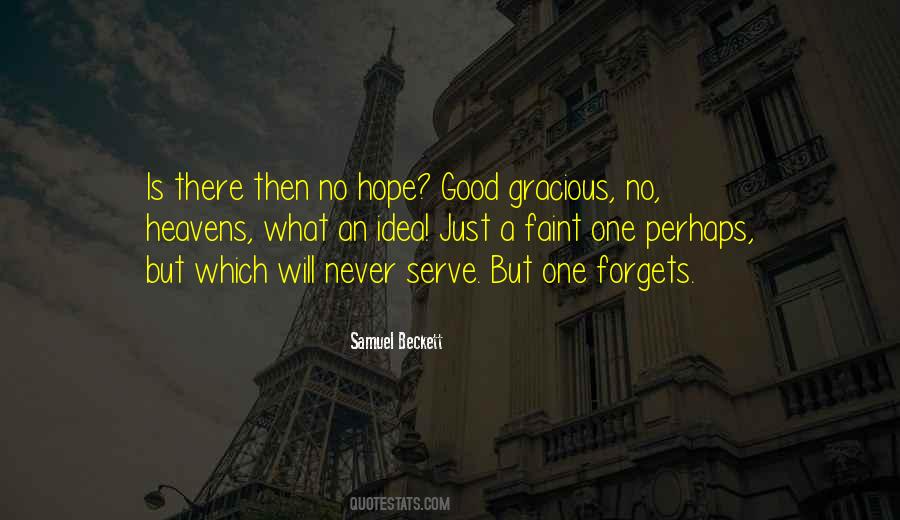 #23. No one ever forgets a toy that made him or her supremely happy as a child, even if that toy is replaced by one like it that is much nicer. - Author: Stephen King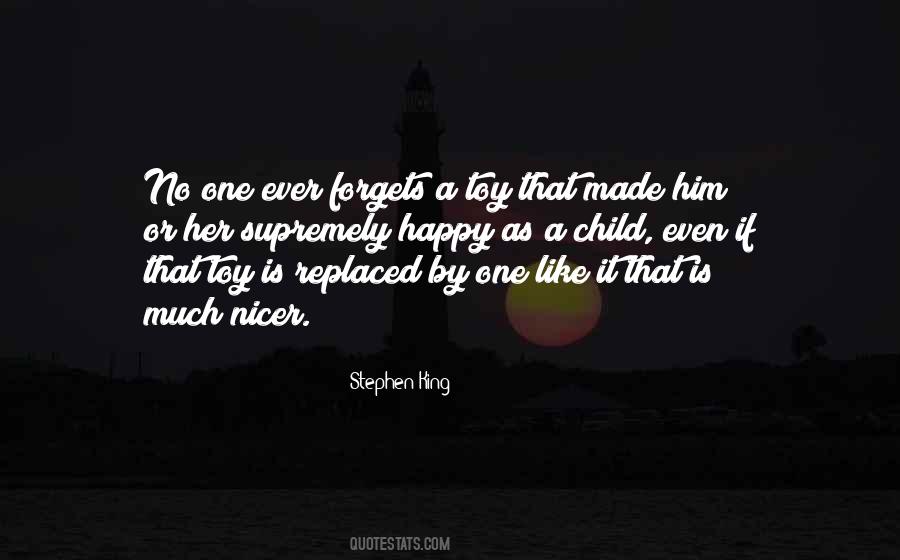 #24. No one ever forgets where he buried the hatchet. - Author: Kin Hubbard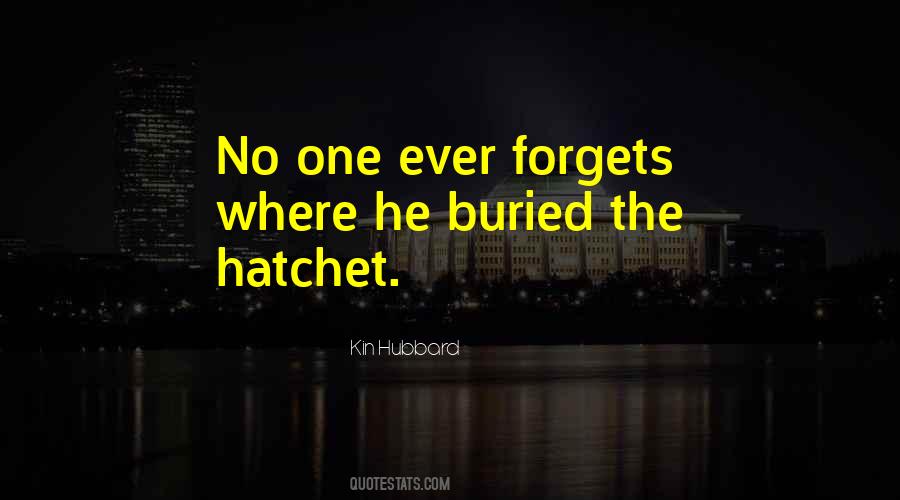 #25. No one forgets his pain, that's a lie. It's buried there in memory and remains in you forever. - Author: Manlio Argueta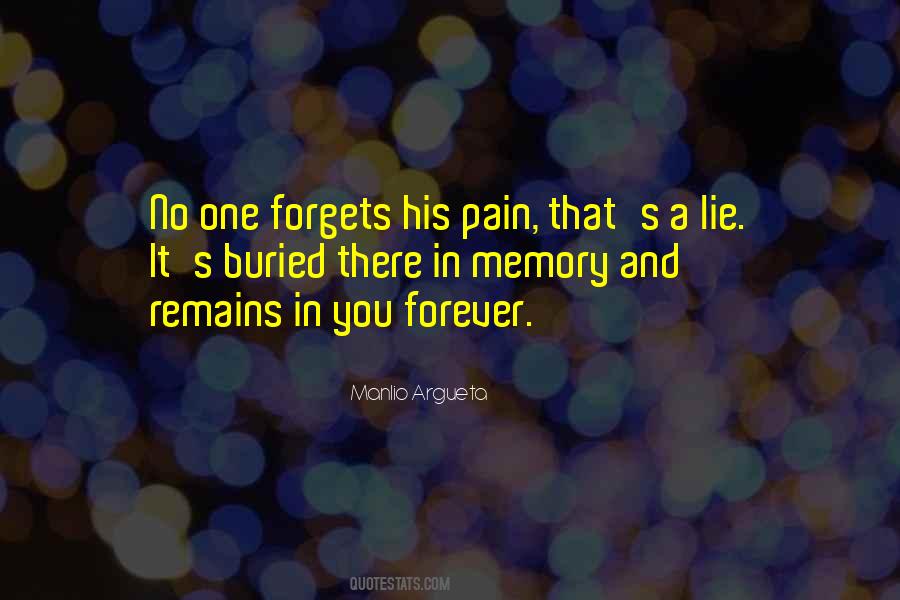 #26. According to Lem's Law, 'No one reads; if someone does read, he doesn't understand; if he understands, he immediately forgets'
owing to general lack of time, the oversupply of books, and the perfection of advertising. - Author: Stanislaw Lem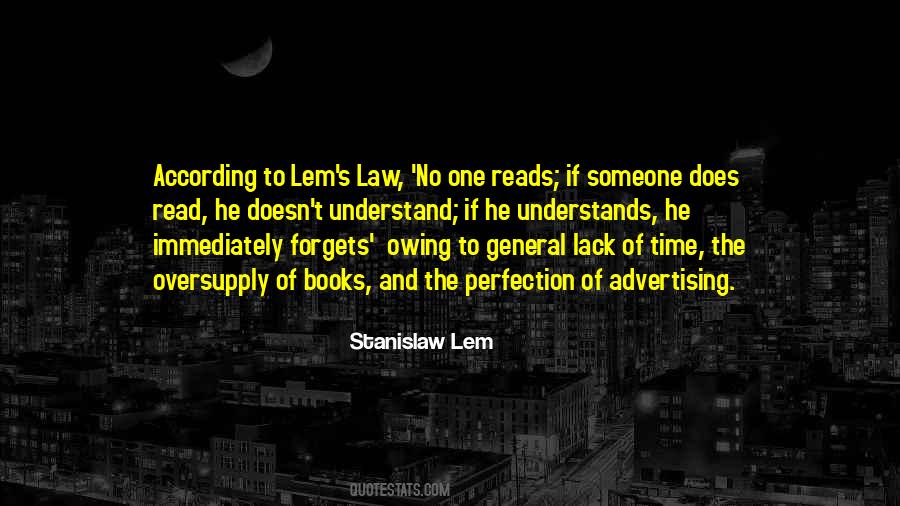 #27. No one forgets the truth; they just get better at lying. - Author: Richard Yates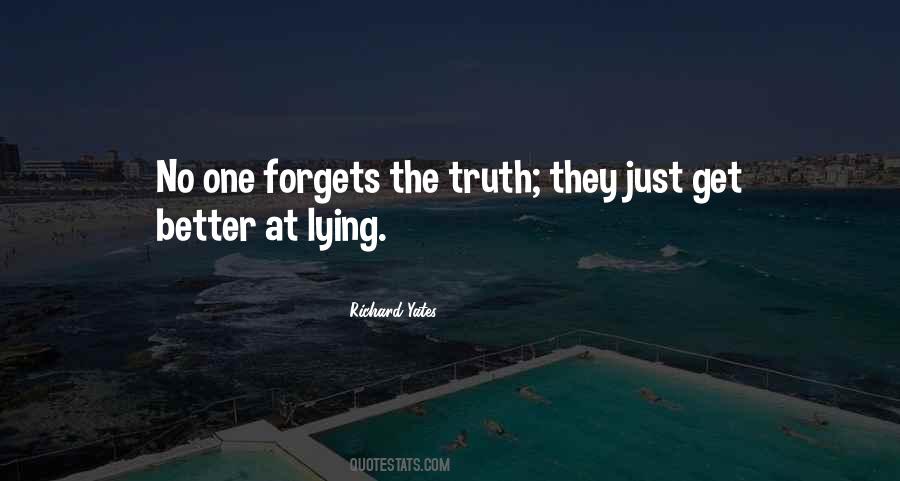 #28. I'm relying on your innate nature now." "I don't under - "
"A truce, peacemaker."
"With me?"
"With Rhiannon."
Bram blinked. "Rhiannon who?" "Your queen."
"The one you called wide ass?" "One time. Gods that viper forgets nothing! - Author: G.A. Aiken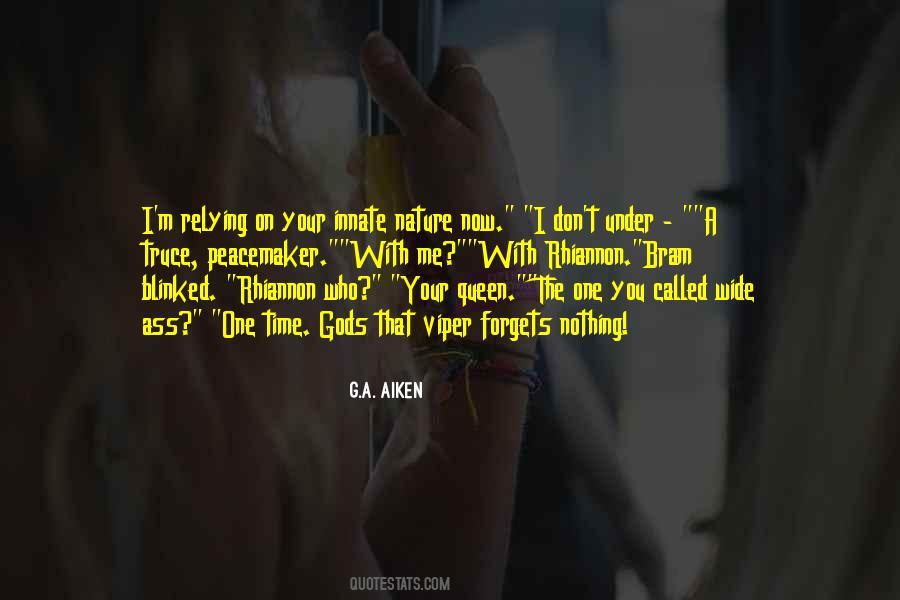 #29. No one reads; if someone does read, he doesn't understand; if he understands, he immediately forgets. - Author: Stanislaw Lem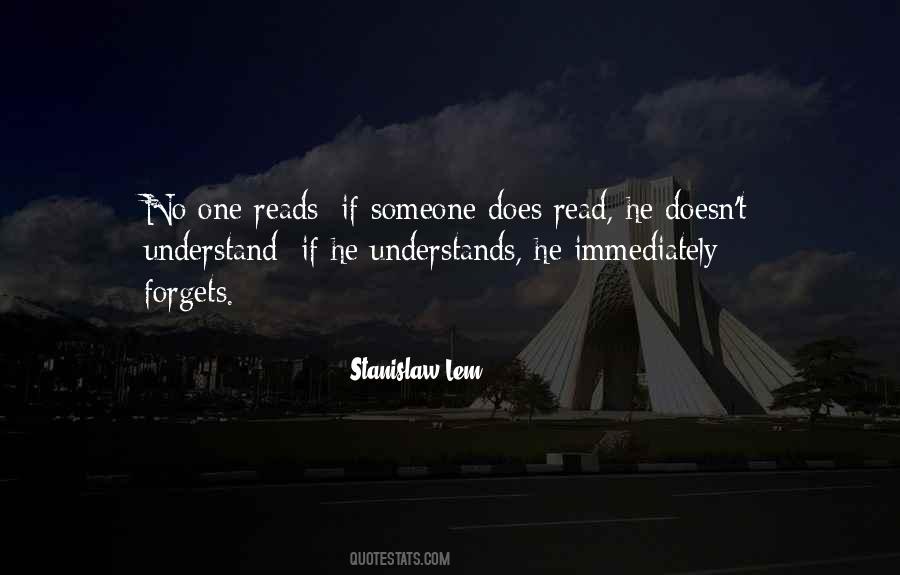 #30. History warns us. Legend fascinates us. Imagination drives us. Authors take these and create worlds that entertain, provoke and warn. Ultimately, even fiction is about the Story we all find ourselves in. And history makes sure no one forgets. - Author: Darrick Dean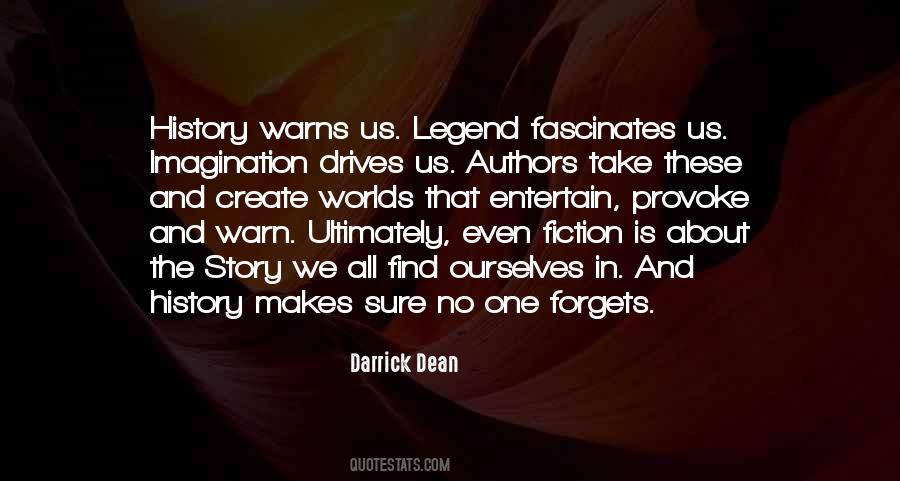 #31. The thing one reads and likes, and then forgets, is of no account. The thing that stays, and haunts one, and refuses to be forgotten, that is the sincere thing. - Author: Thomas Bailey Aldrich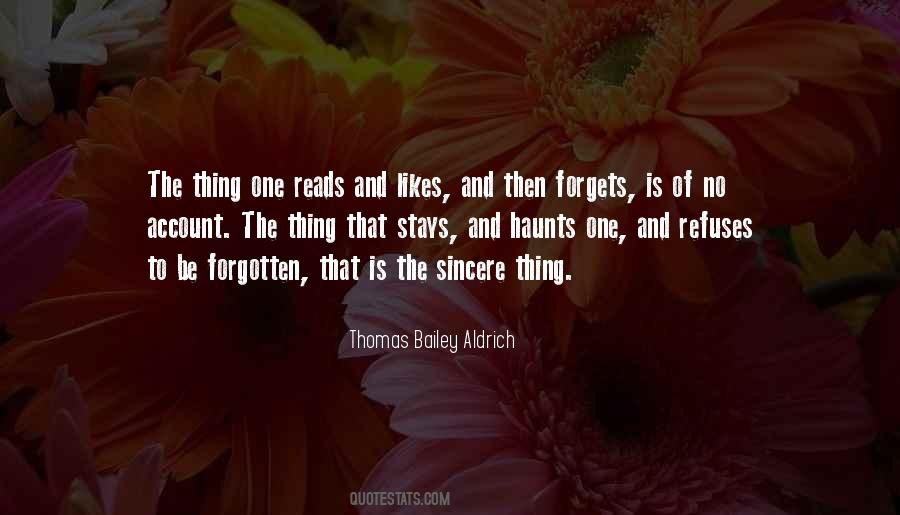 #32. Your father is only your father
until one of you forgets. Like how the spine
won't remember its wings
no matter how many times our knees
kiss the pavement. Ocean,
are you listening? The most beautiful part
of your body is wherever
your mother's shadow falls. - Author: Ocean Vuong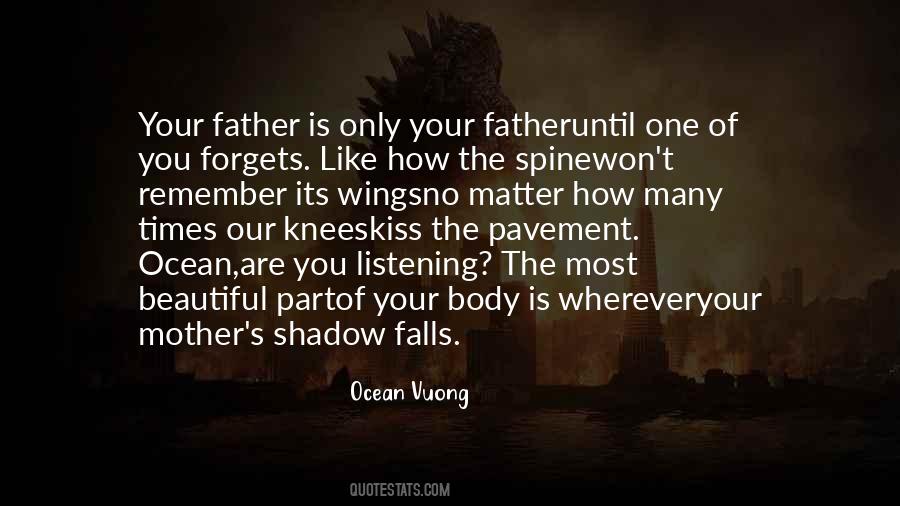 #33. Society is celebrity-based and we are determined to use [celebrities'] voices to make sure no one forgets there are issues over the use of animals. Celebrities can be great for our cause and can really make people sit up and think for the first time about animal abuse. - Author: Ingrid Newkirk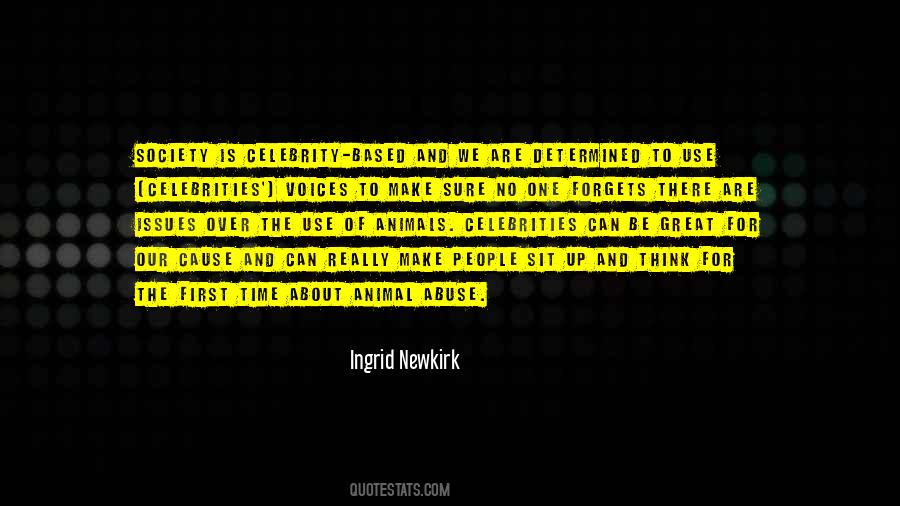 #34. It's really good to have so distinctive a name as an actress. No one ever forgets it. My sister and brother are called Perdita and Rollo. Actually, my family calls me 'Hollyhocks.' - Author: Honeysuckle Weeks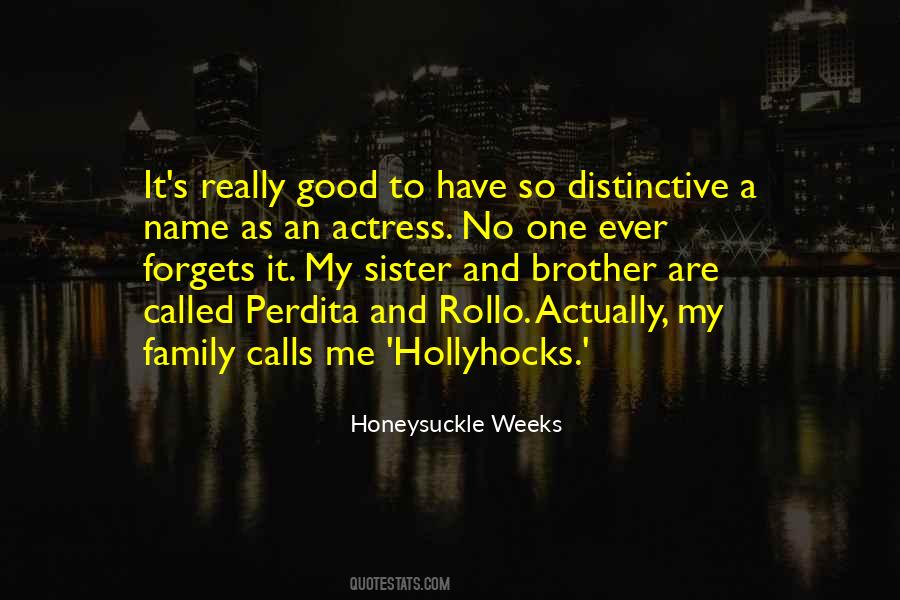 #35. When I'm right, no one remembers.When I am wrong, no one forgets. - Author: Larry Goetz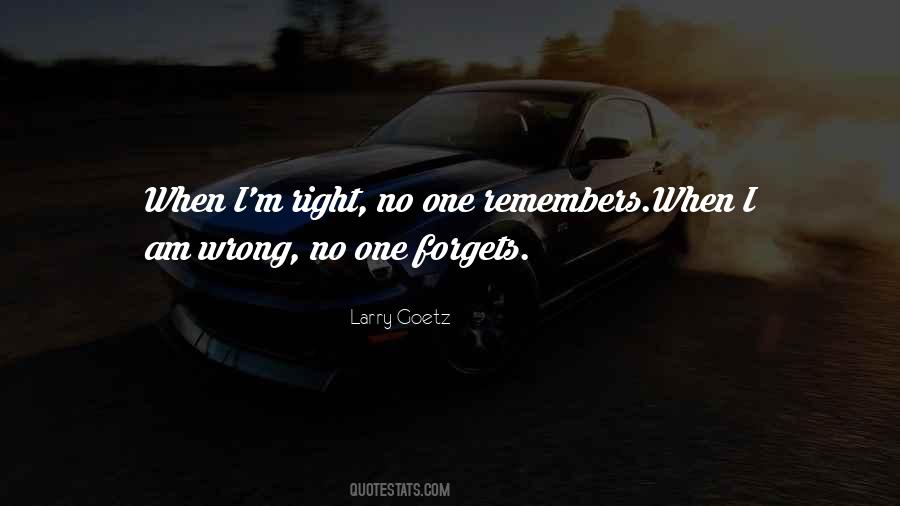 #36. God forgets those who reject proof that they are wrong. - Author: Nachman Of Breslov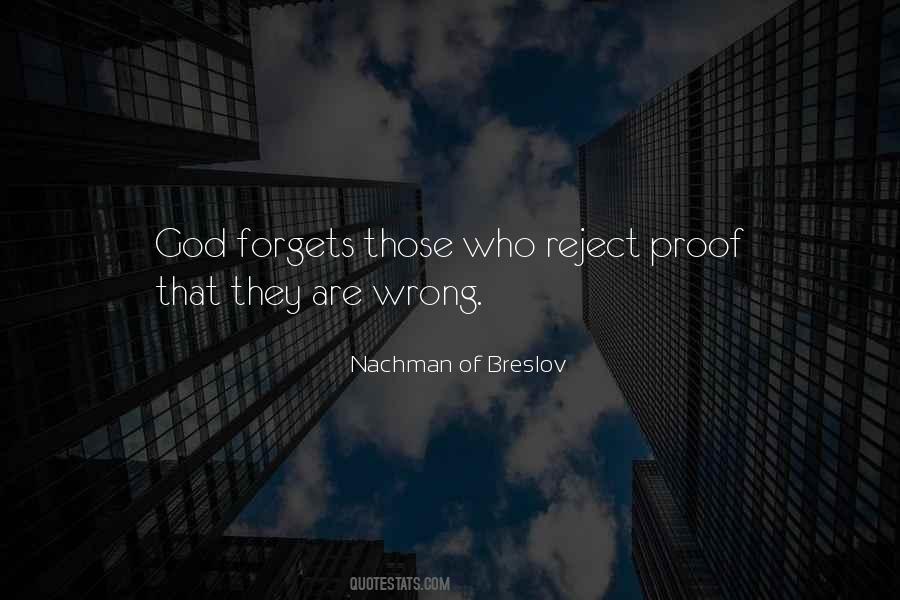 #37. All Near knows." "All Near forgets." "Or tries. - Author: Victoria Schwab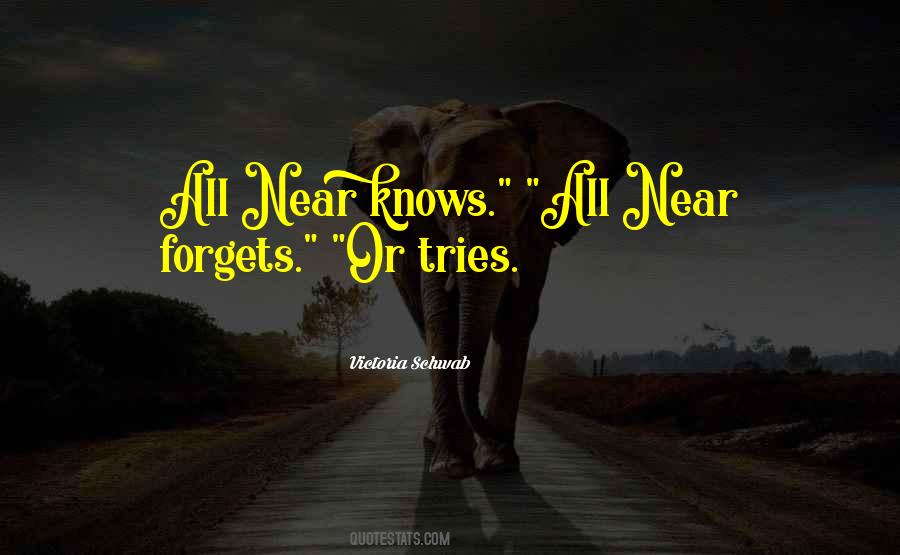 #38. They say an elephant never forgets. Well, you are not an elephant. Take notes, constantly. Save interesting thoughts, quotations, films, technologies ... the medium doesn't matter, so long as it inspires you. - Author: Aaron Koblin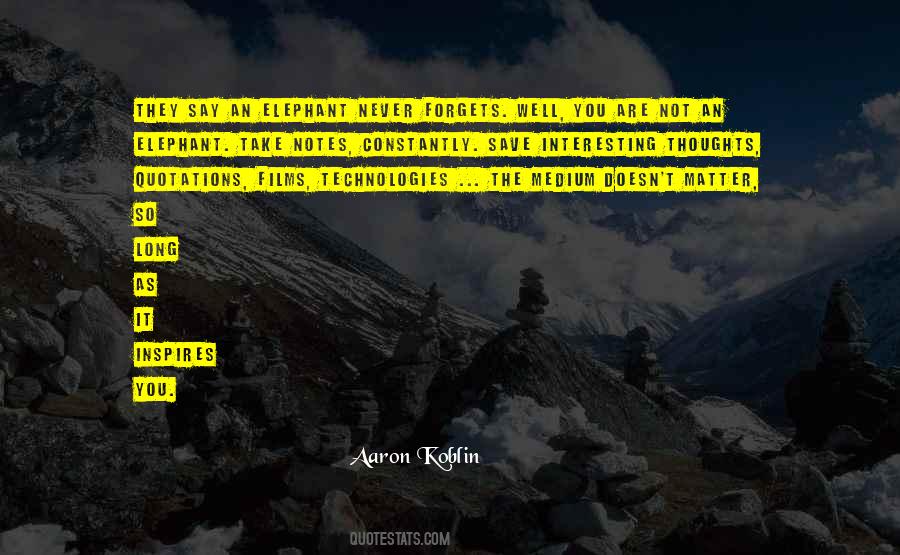 #39. What the tech industry often forgets is that with age comes wisdom. Older workers are usually better at following direction, mentoring, and leading. - Author: Vivek Wadhwa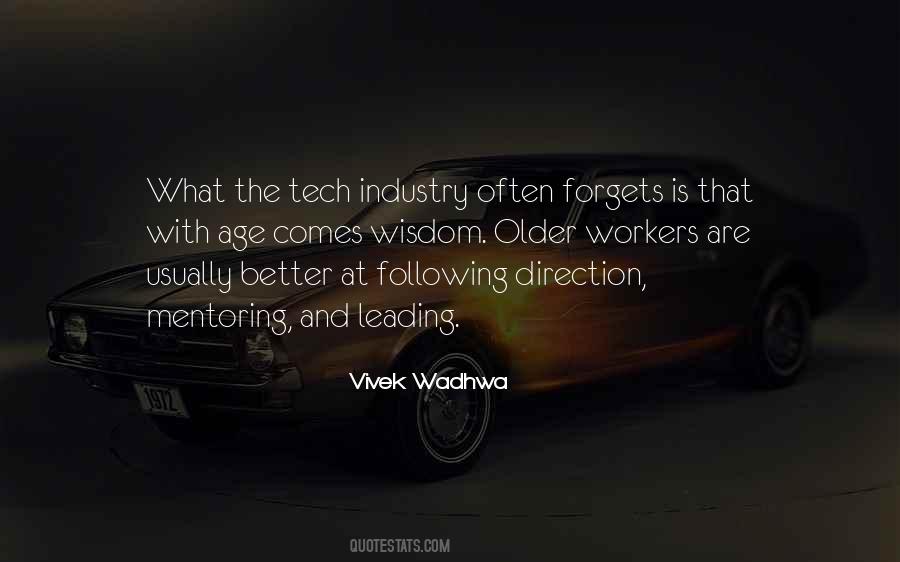 #40. He who forgets will be destined to remember ... - Author: Eddie Vedder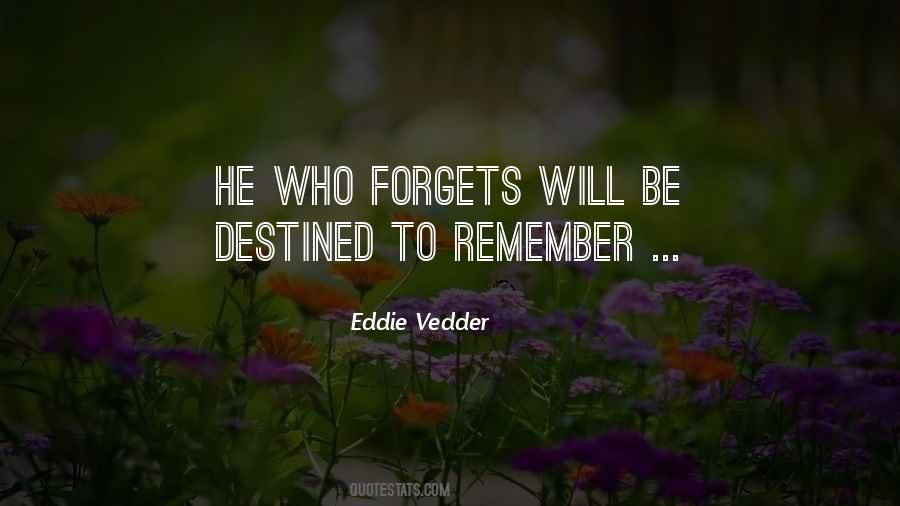 #41. Is only reminding when one forgets. - Author: Carolyn Crane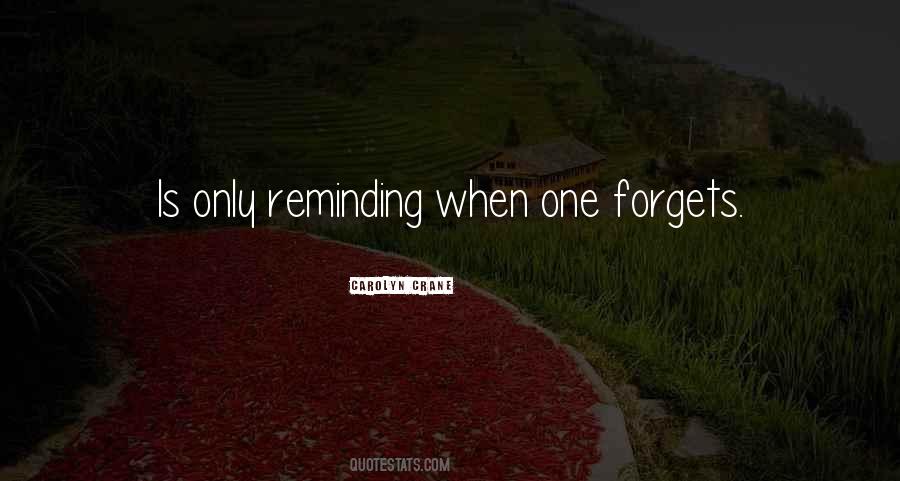 #42. He is ungrateful who denies that he has received a kindness which has been bestowed upon him; he is ungrateful who conceals it; he is ungrateful who makes no return for it; most ungrateful of all is he who forgets it. - Author: Seneca The Younger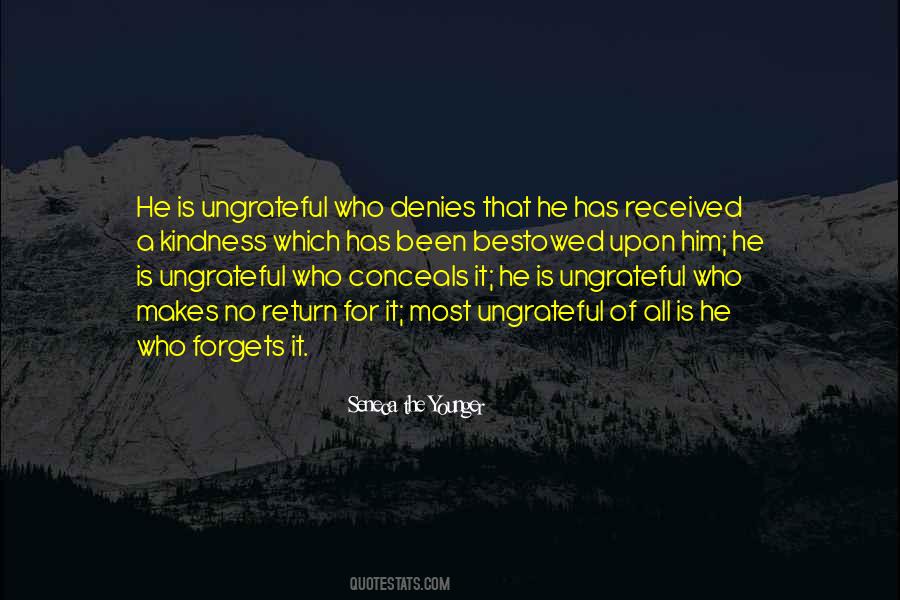 #43. Drunkenness is the vice of a good constitution or of a bad memory of a constitution so treacherously good that it never bends till it breaks; or of a memory that recollects the pleasures of getting intoxicated, but forgets the pains of getting sober. - Author: Charles Caleb Colton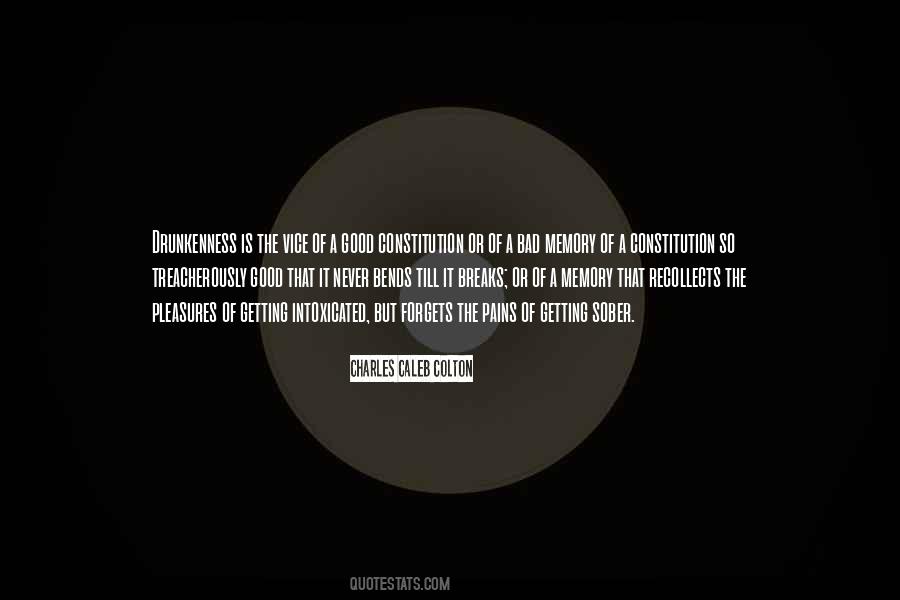 #44. No one forgets the presence of the camera, no matter how long it's there. - Author: Joshua Oppenheimer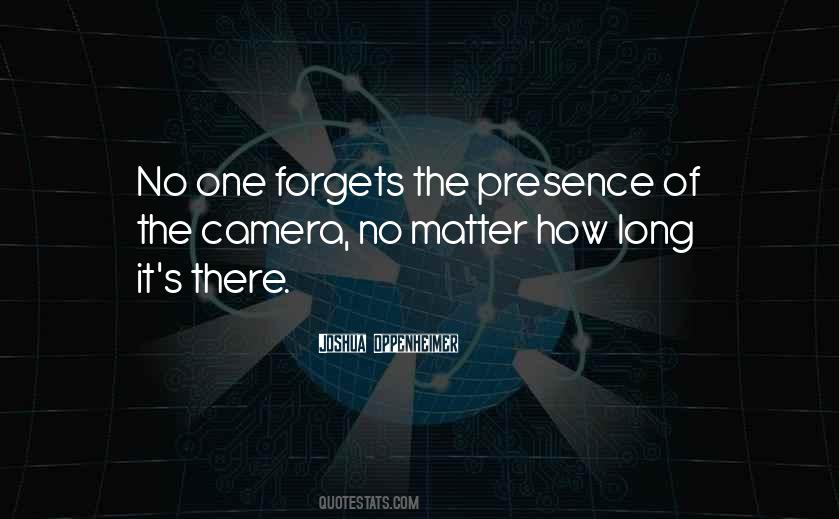 #45. The conclusion is that the physical theory and the mathematical theory of science are valid methods but not valid philosophies. Facts need interpretation the physical theory forgets that it has no such principles of interpretation with its own bosom. - Author: Fulton J. Sheen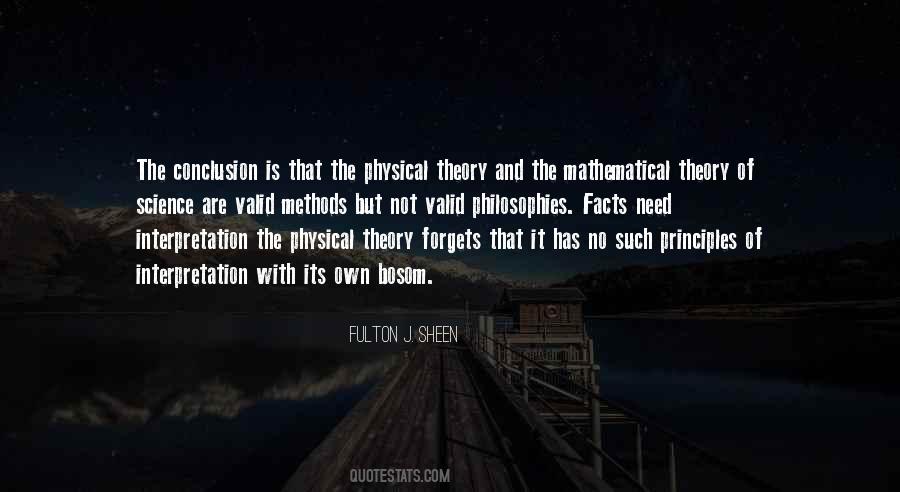 #46. Friendship never forgets that its only reason for existing is to love other people. - Author: Paulo Coelho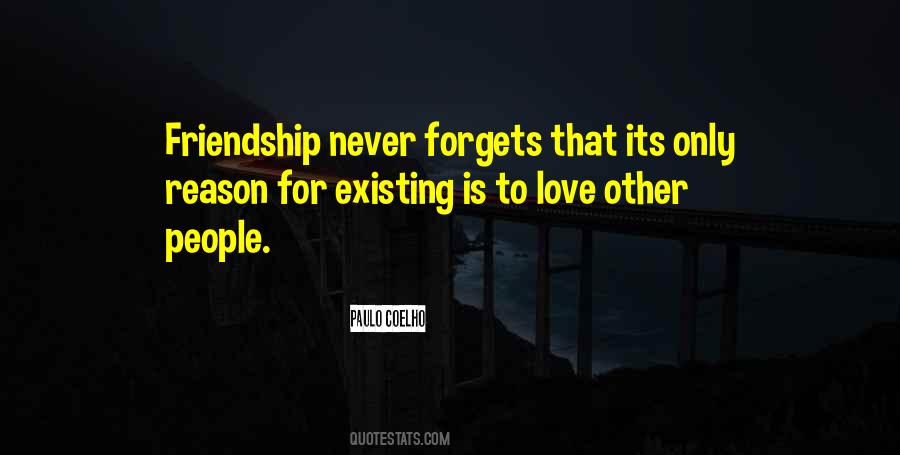 #47. But a yogi never forgets that health must begin with the body. Your body is the child of the soul. You must nourish and train your child. Physical health is not a commodity to be bargained for. Nor can it be swallowed in the form of drugs and pills. It has to be earned through sweat. - Author: B.K.S. Iyengar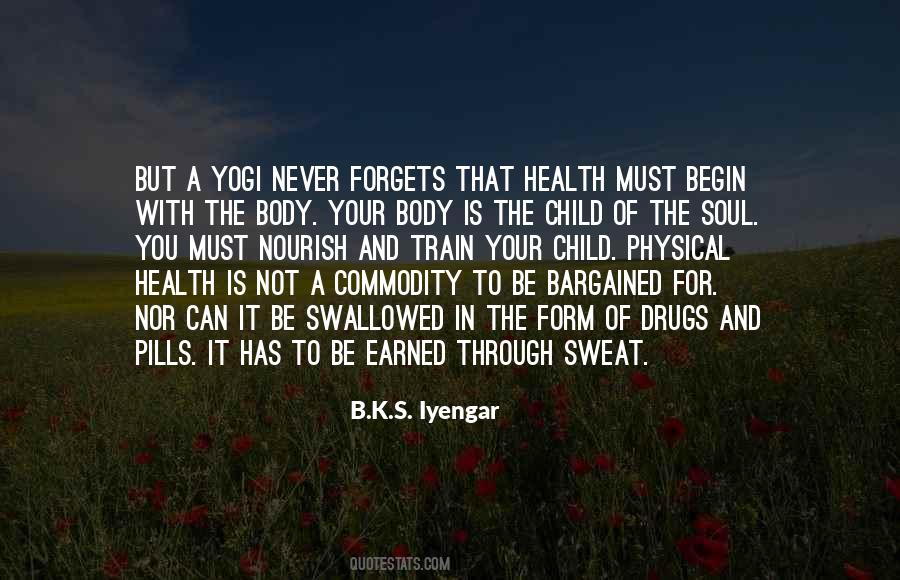 #48. A student never forgets an encouraging private word, when it is given with sincere respect and admiration. - Author: William Lyon Phelps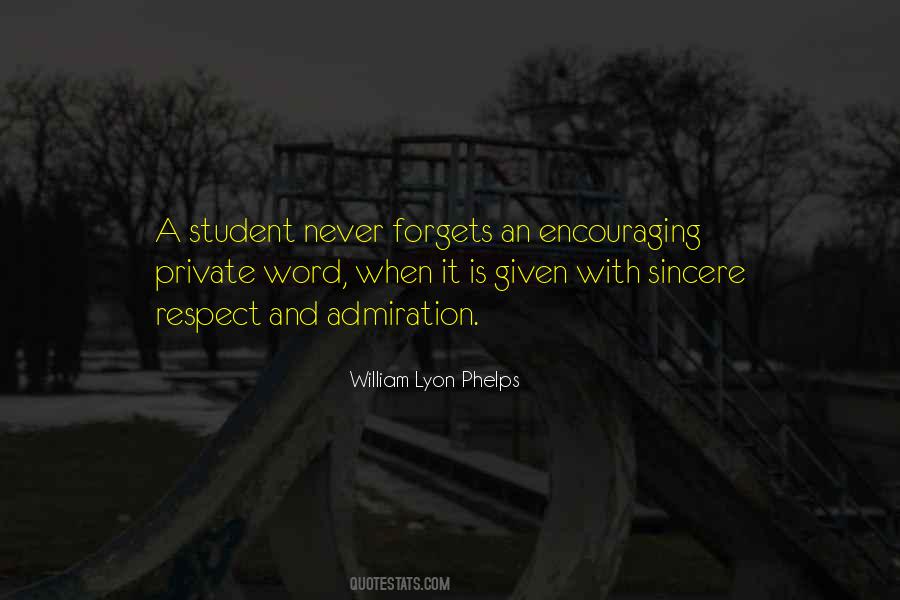 #49. PPPS. I hope Butterbur sends this promptly. A worthy man, but his memory is like a lumber-room: thing wanted always buried. If he forgets, I shall roast him. - Author: J.R.R. Tolkien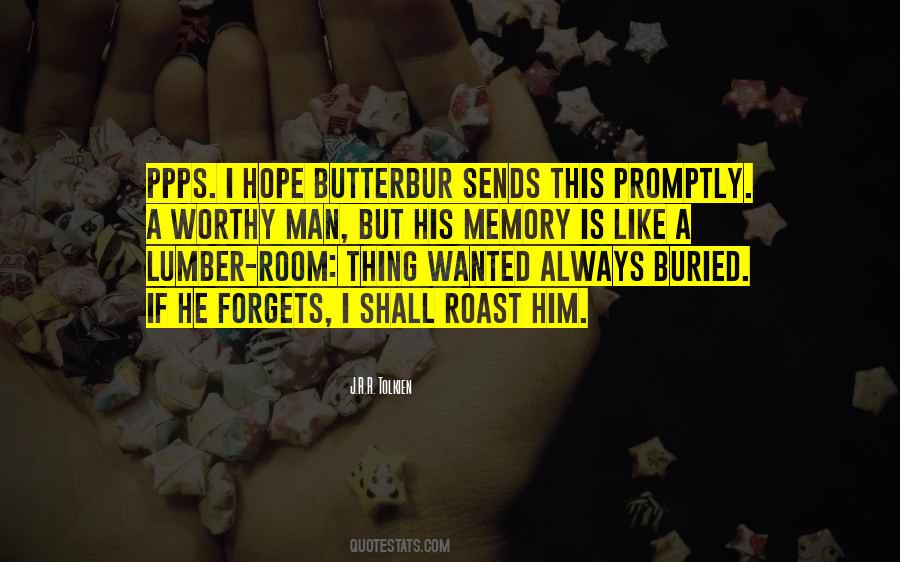 #50. A nation that forgets its past has no future - Author: Sir Winston Churchill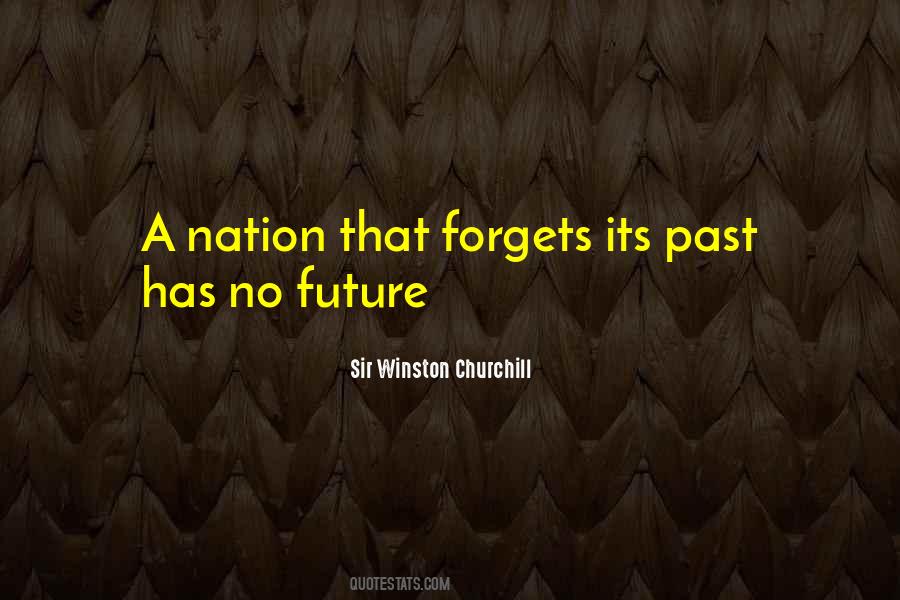 #51. And each forgets, as he strips and runs With a brilliant, fitful pace, It's the steady, quiet, plodding ones Who win in the lifelong race. And each forgets that his youth has fled, Forgets that his prime is past, Till he stands one day, with a hope that's dead, In the glare of the truth at last. - Author: Robert W. Service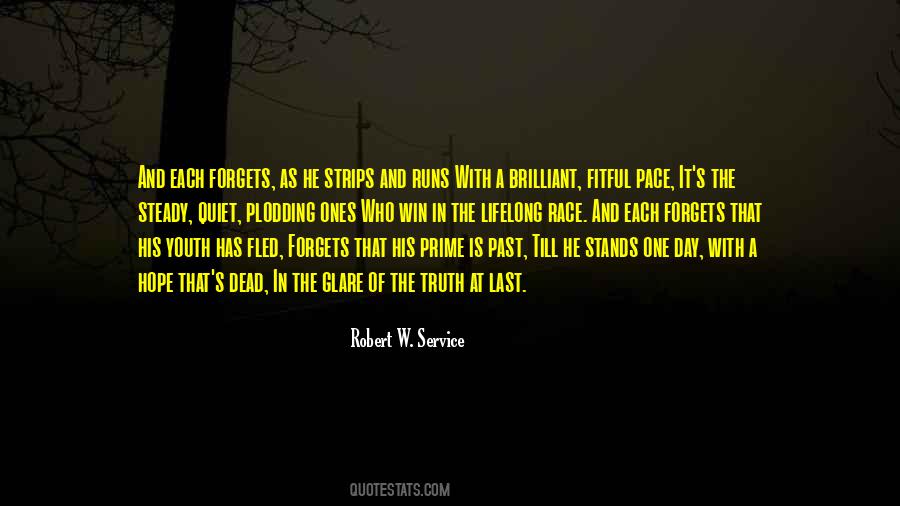 #52. Happy he who forgets what cannot be changed. - Author: Anne-Marie O'Connor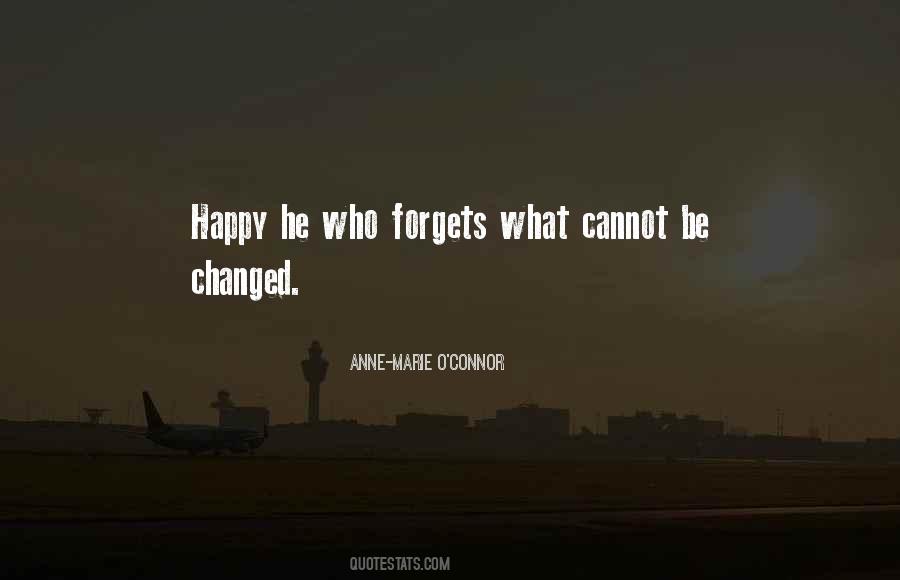 #53. You know ... they say an elephant never forgets.
What they don't tell you is, you never forget an elephant. - Author: Bill Murray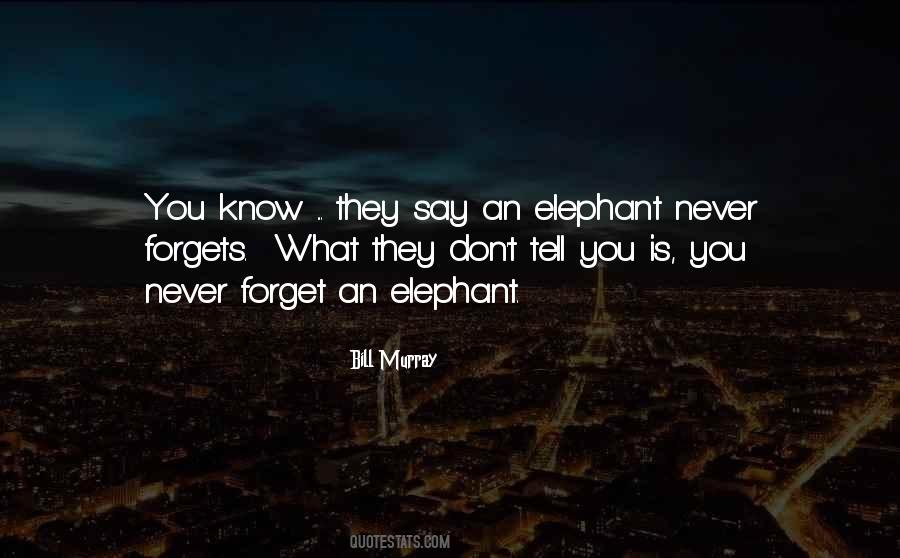 #54. Adam has to work to defend himself against me and I'm exhausting him. I'm making him sick and I'm weakening his body and if he ever slips again. If he ever forgets. If he ever makes a mistake or loses focus or becomes too aware of the fact that he's using his gift to control what I might do - - Author: Tahereh Mafi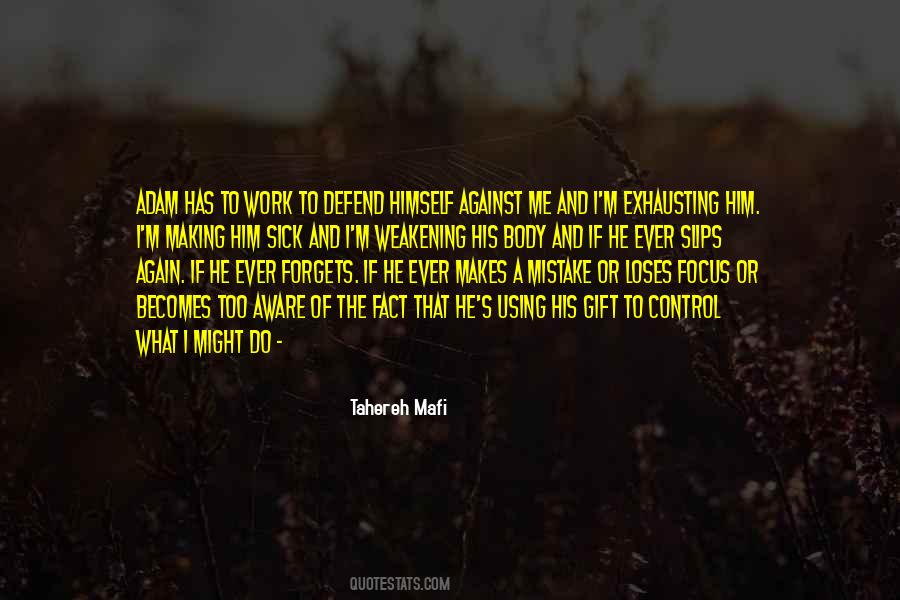 #55. The difference between an achiever and a loser is,
An achiever never gives up, never settles and lastly never forgets. - Author: Akash Lakhotia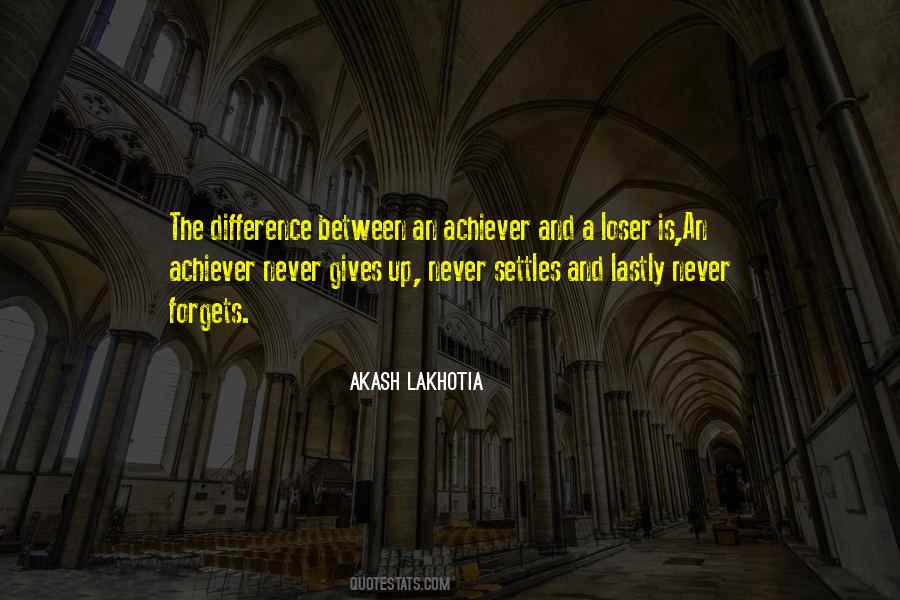 #56. A society that forgets about art risks loslng its soul. - Author: Camille Paglia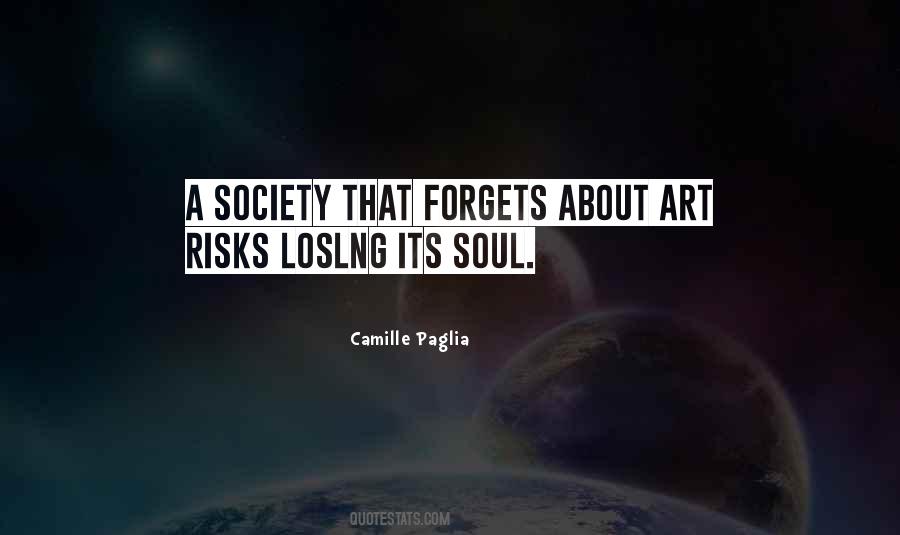 #57. In general, the heart seems to have a more reliable memory for what benefits the psyche than does the head, which has a rather unhealthy tendeny to lead an 'abstract' existence, and easily forgets that its consciousness is snuffed out the moment the heart fails its duty. - Author: C. G. Jung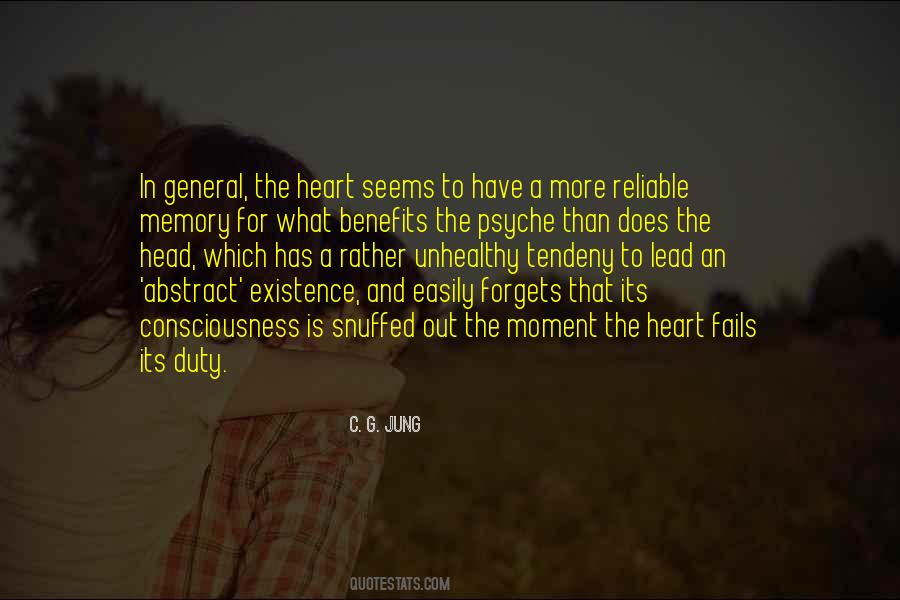 #58. No, I did not think of him. When a man is hunted like a wild beast he forgets there is a God, a heaven. He forgets every thing in his struggle to get beyond the reach of the bloodhounds. - Author: Harriet Jacobs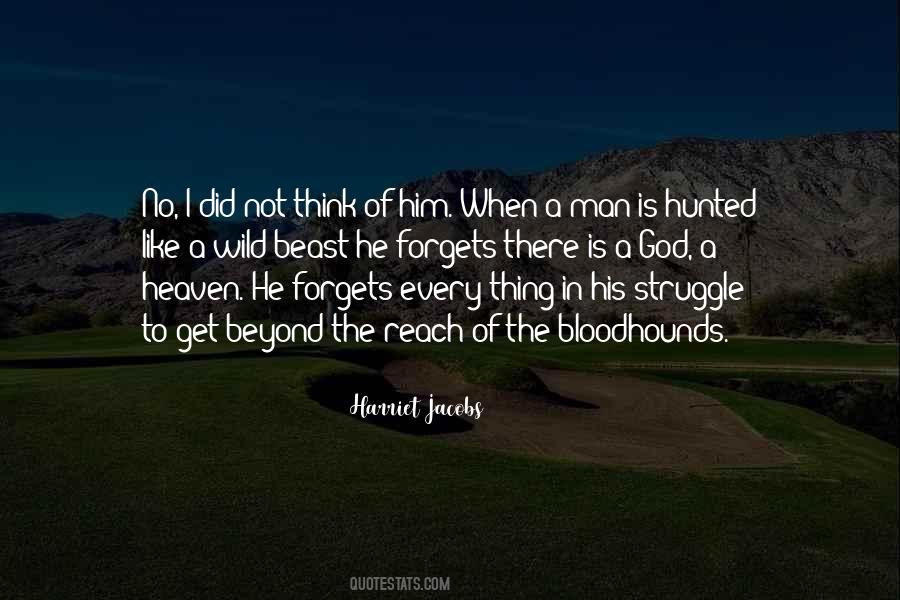 #59. I regard it as a waste of time to think only of selling: one forgets one's art and exaggerates one's value. - Author: Camille Pissarro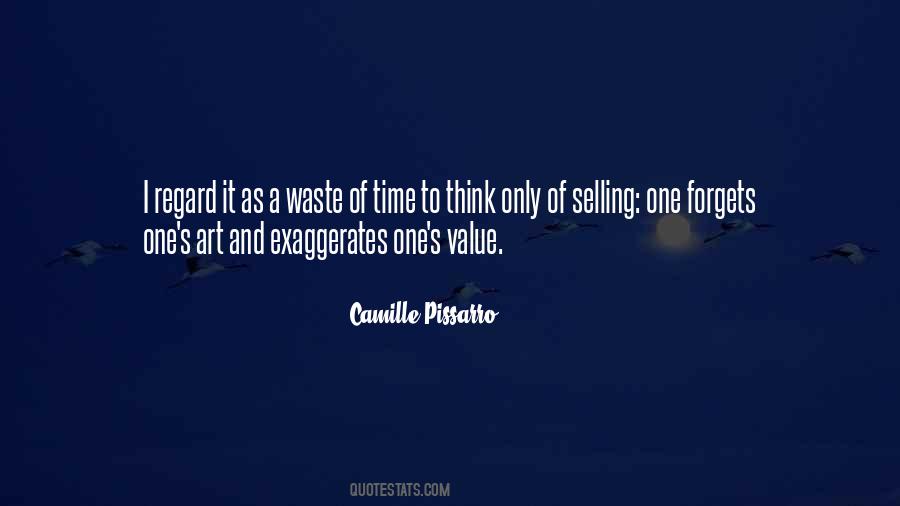 #60. Freedom does not mean that right to do whatever we please, but rather to do as we ought. The right to do whatever we please reduces freedom to a physical power and forgets that freedom is a moral power. - Author: Fulton J. Sheen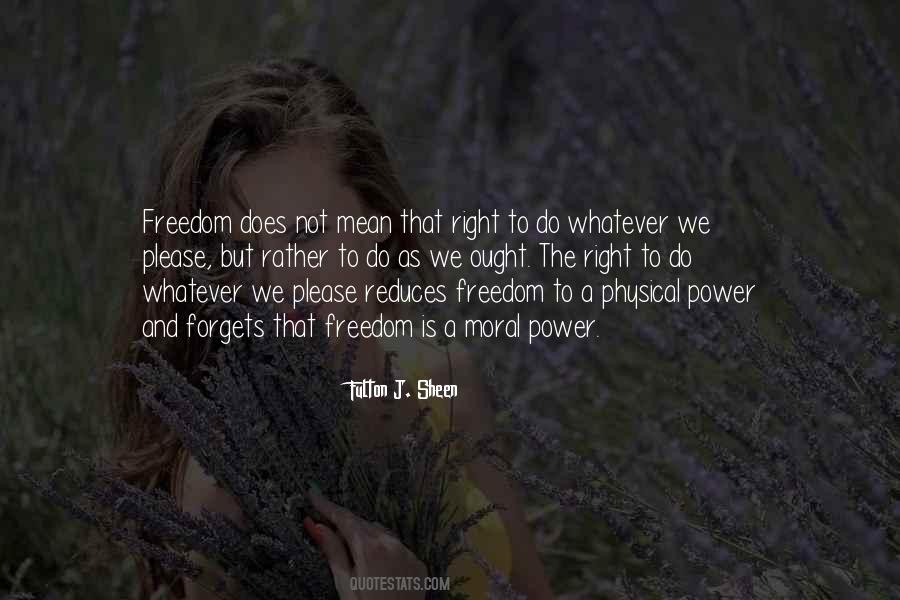 #61. Everyone thinks of them in terms of poisoned apples and glass coffins, and forgets that they represent girls who walked into dark forests and remade them into their own reflections. - Author: Seanan McGuire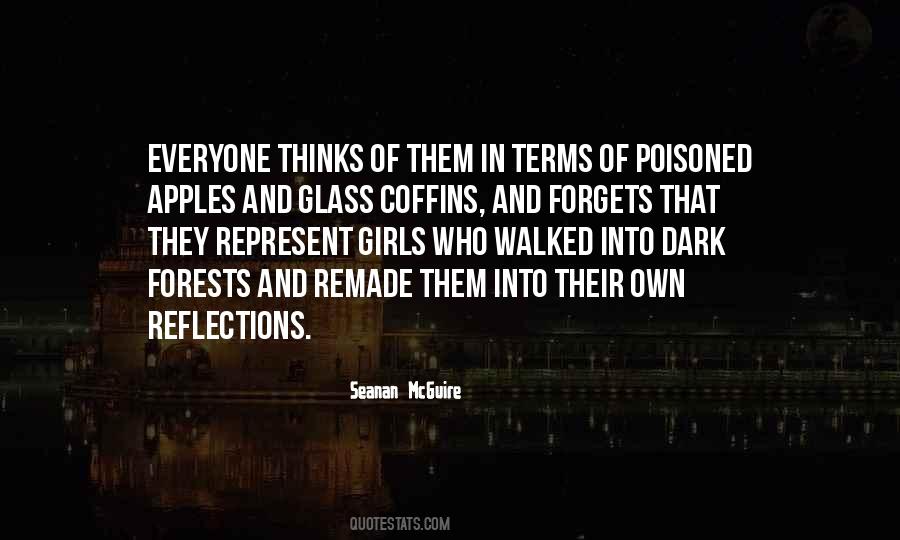 #62. The casualties of war are true heroes that everybody forgets to remember, even those who fight wars within themselves ... - Author: Michelle Horst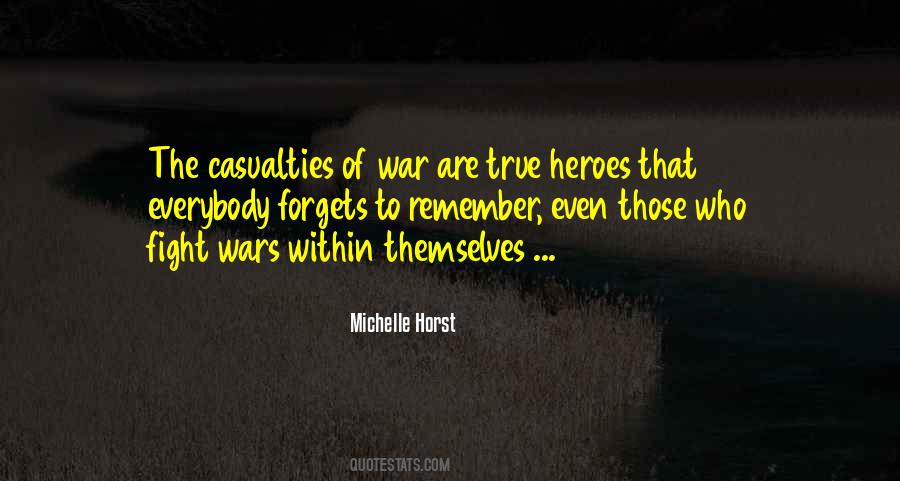 #63. The materialist doctrine that men are products of circumstances and upbringing, and that, therefore, changed men are products of other circumstances and changed upbrinding, forgets that it is men that change circumstances and that the educator himself needs educating. - Author: Karl Marx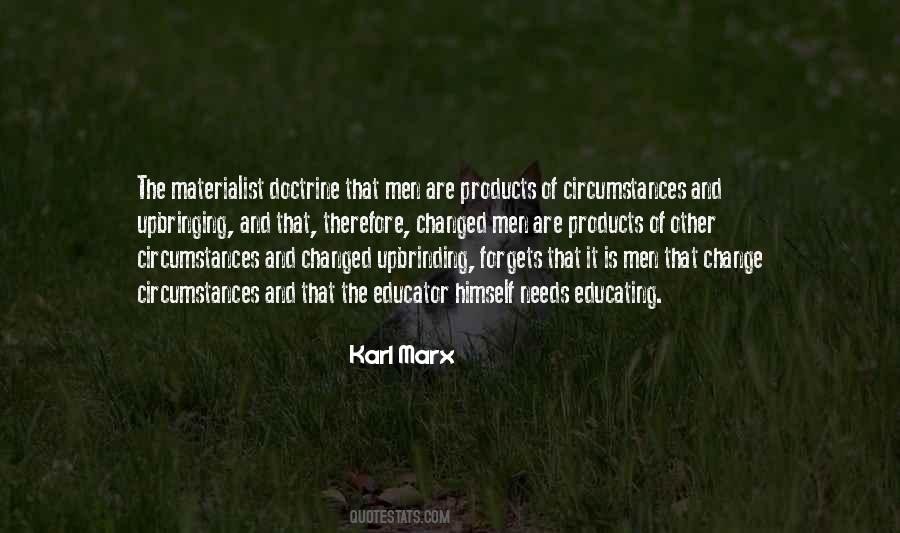 #64. When a good animal gets run down in the road, a kid never forgets. - Author: Stephen King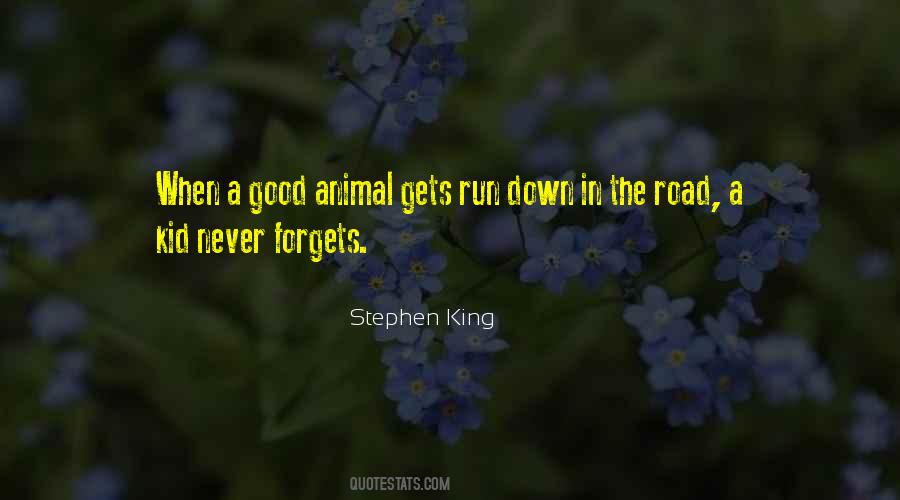 #65. France bleeds, but liberty smiles, and before the smile of liberty, France forgets her wound. - Author: Victor Hugo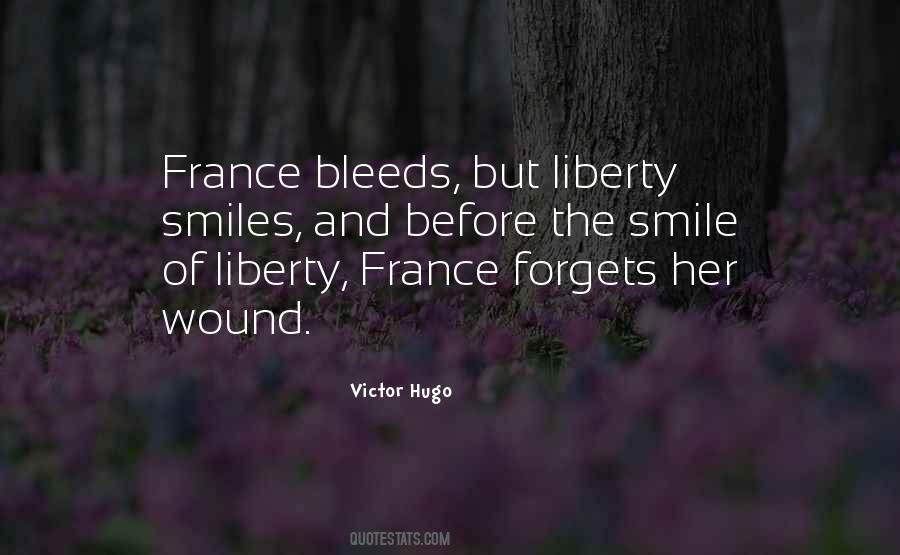 #66. You win all the Tucsons, all the Kemps, all the Iron City Opens you can, nobody remembers. You win a Masters, nobody ever forgets - Author: Bob Goalby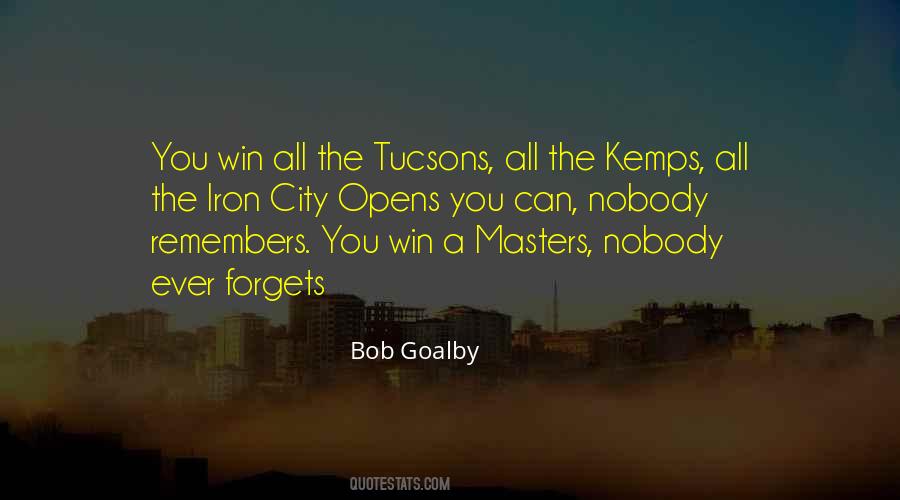 #67. Who dreams so much, forgets to live - Author: Yasmina Khadra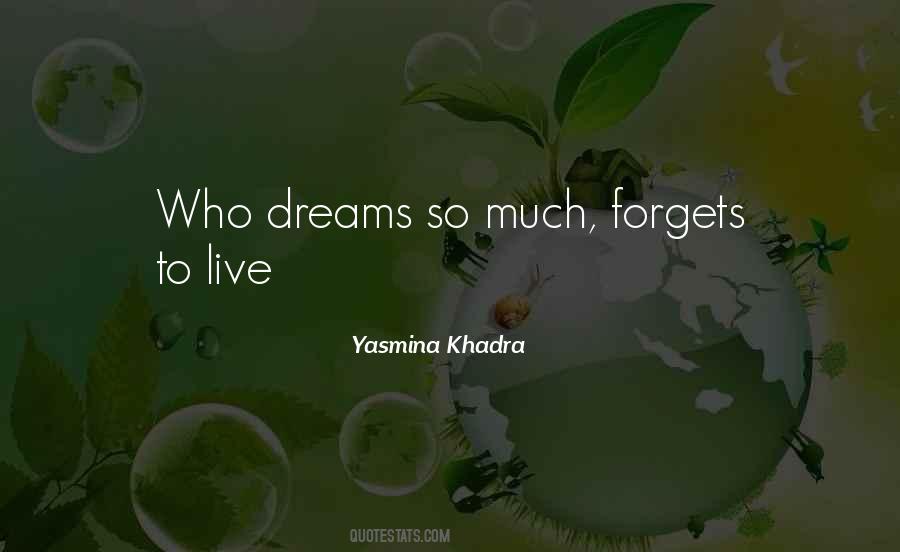 #68. Repeat, over and over again, in case anyone forgets it or believes the contrary, that we do not live in the best of all possible worlds. - Author: Luis Bunuel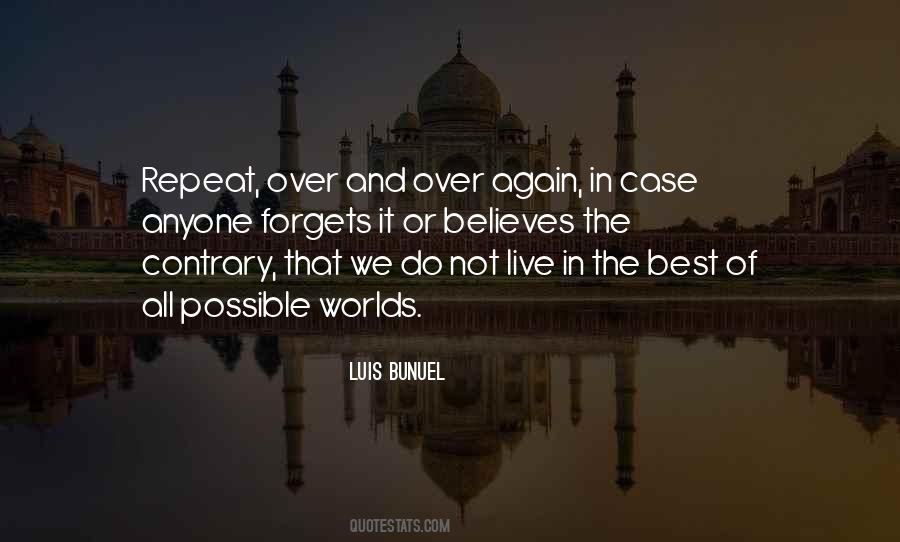 #69. And here is the sense of its existence: it is conscious of being superfluous. It dilutes, scatters itself, tries to lose itself on the brown wall, along the lamp post or down there in the evening mist. But it never forgets itself. That is its lot. - Author: Jean-Paul Sartre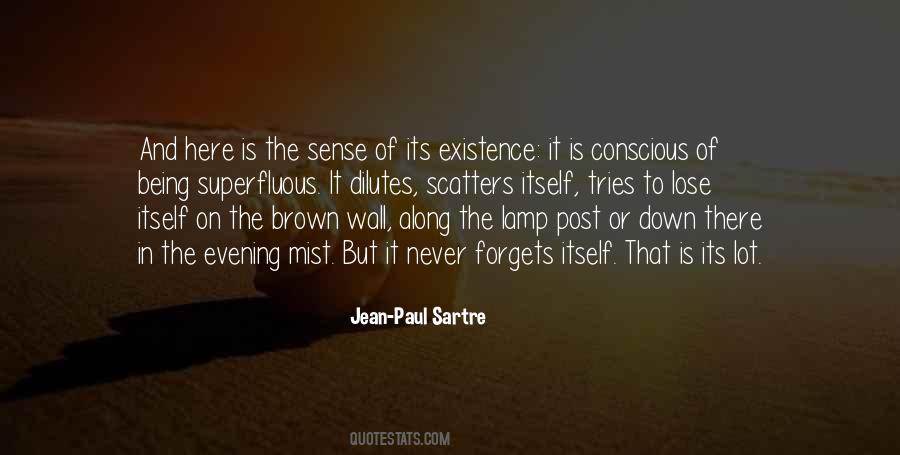 #70. A woman never forgets her sex. She would rather talk with a man than an angel, any day. - Author: Oliver Wendell Holmes, Sr.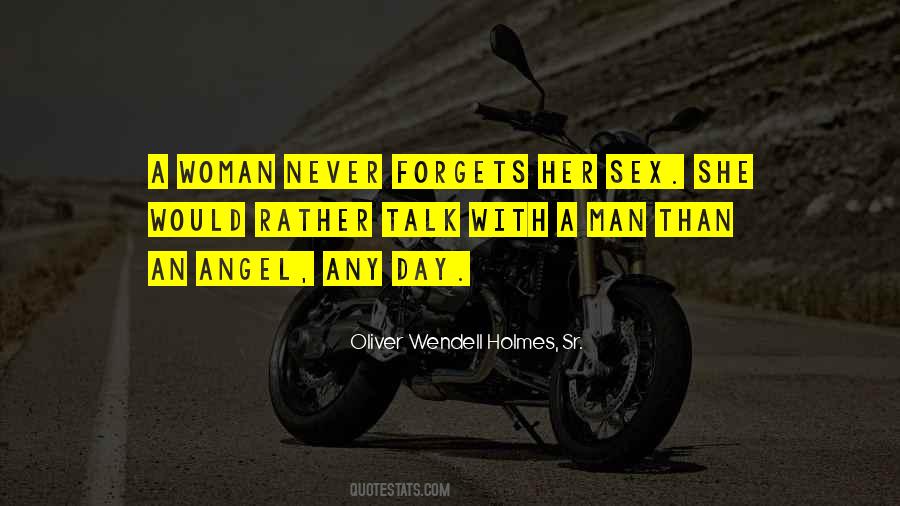 Famous Authors
Popular Topics