Never Going To Fall In Love Again Famous Quotes & Sayings
List of top 32 famous quotes and sayings about never going to fall in love again to read and share with friends on your Facebook, Twitter, blogs.
Top 32 Never Going To Fall In Love Again Quotes
#1. His mouth is on me, his hands, I can't wait and he's moving, already, love, it's been so long, I'm alive in my skin, again, arms around him, falling and water softly everywhere, never-ending. - Author: Margaret Atwood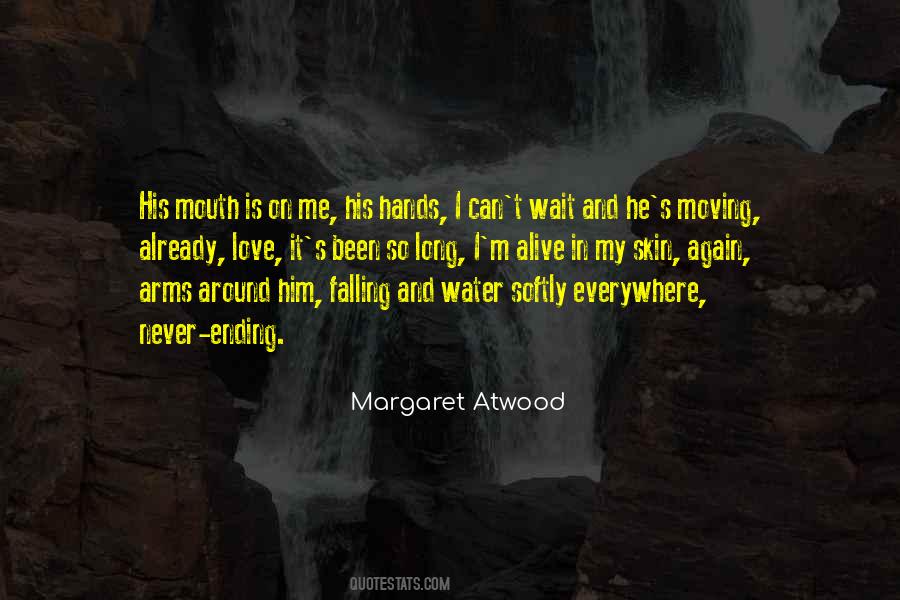 #2. When you're growing up, your dad is your superhero. Once you've let yourself fall that in love with someone, once you put him on such a high pedestal and he lets you down, you never want to experience that pain again. - Author: Jay-Z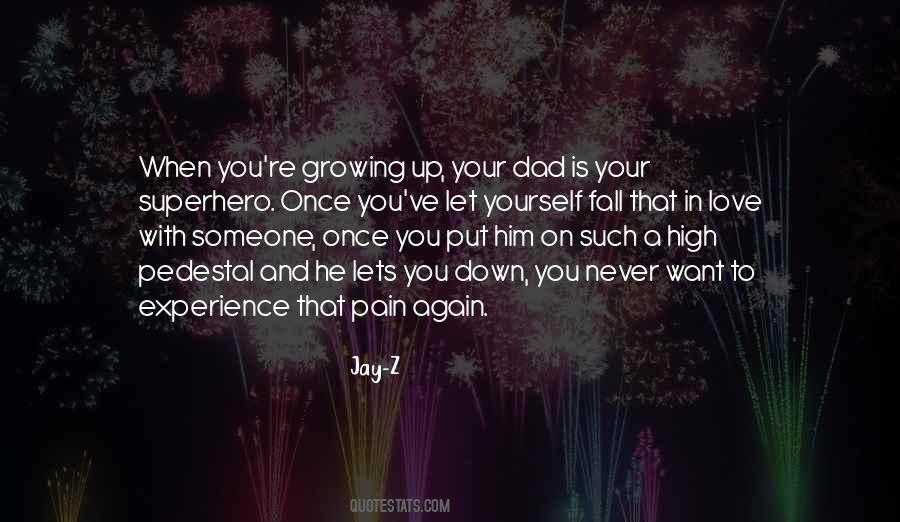 #3. I'm not saying I am never going to fall in love again, but there is no need to marry. - Author: Salman Rushdie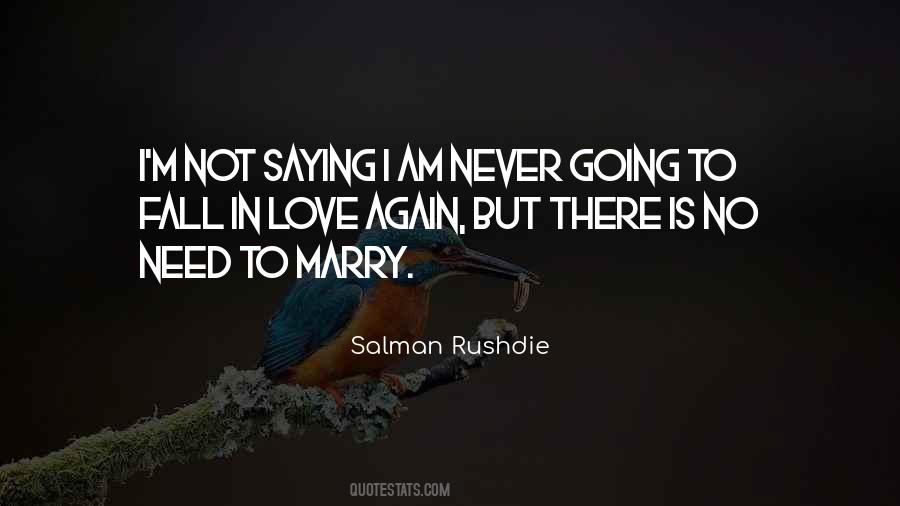 #4. I could fall in love with Dallas Winston," she said. "I hope I never see him
again, or I will. - Author: S.E. Hinton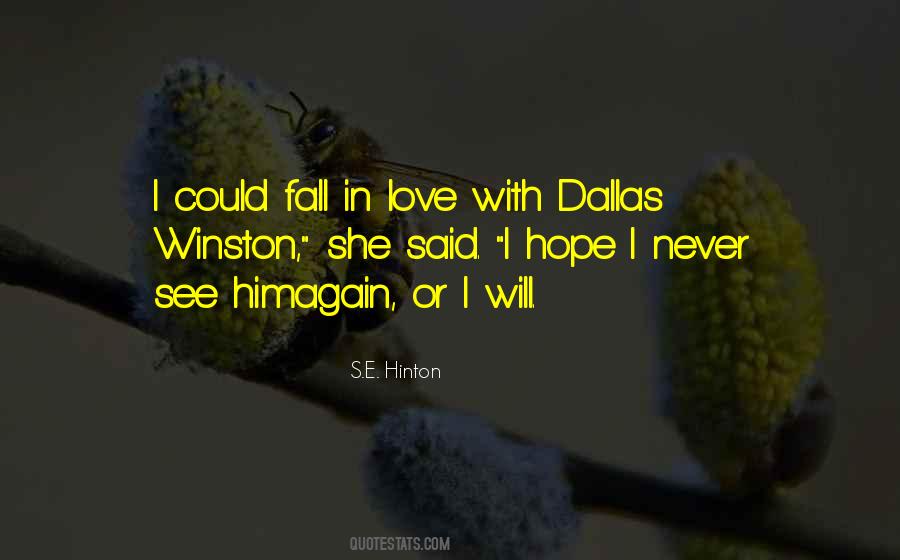 #5. In life I will fall, I will backslide, but mark my word I will never give up. - Author: Jonathan Anthony Burkett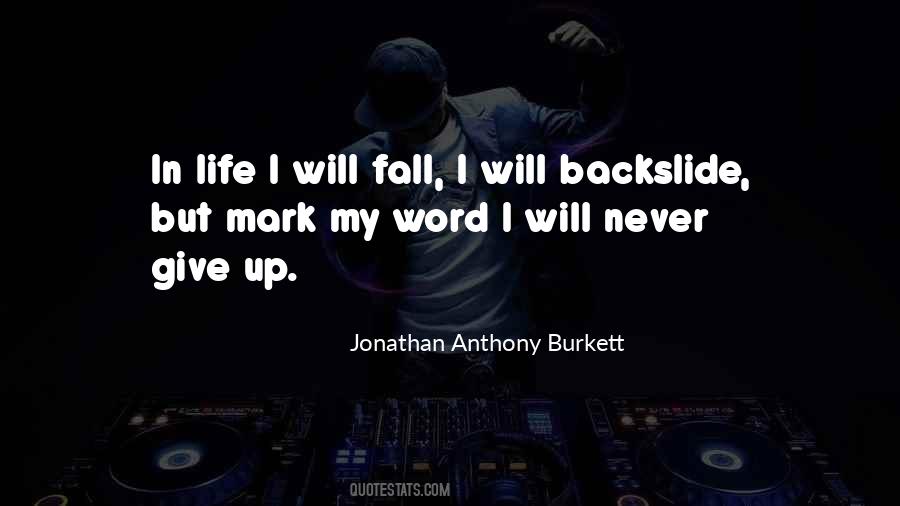 #6. We don't marry women, he thought; we marry angels, and in this moment or two of the marriage act, the scales fall from our eyes and we see them as they really are, perhaps never to glimpse it again.
How lovely she is, how unearthly lovely. - Author: Cornell Woolrich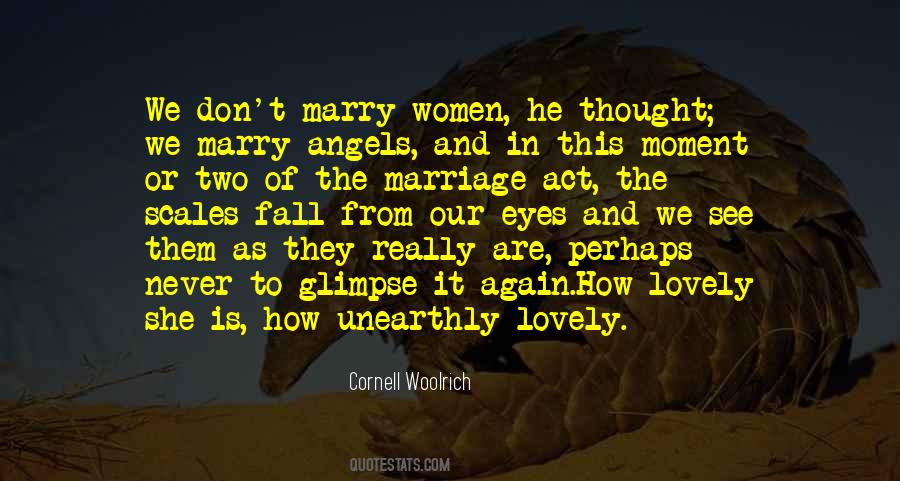 #7. I remember what it felt like to fall in love for the first time. You think you'll never love like that again. But you do. - Author: Jenny Han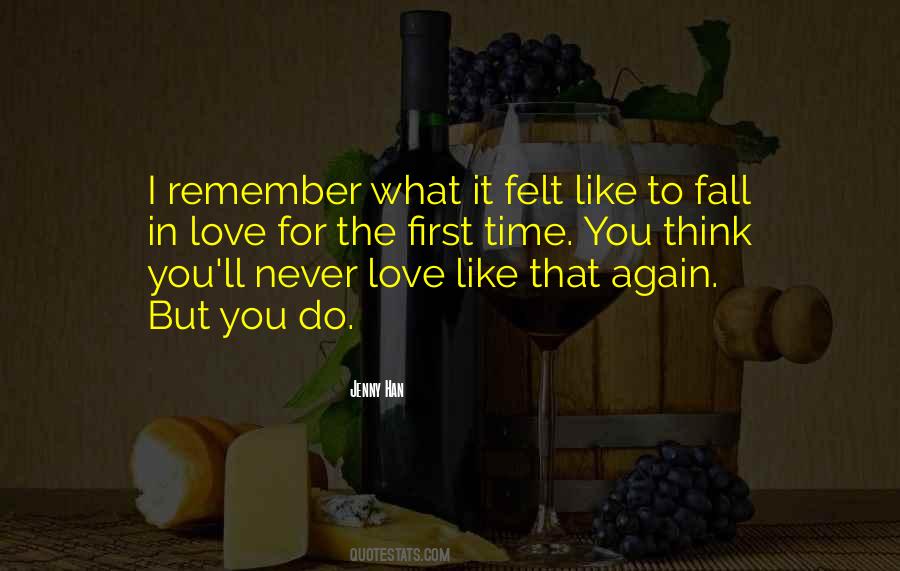 #8. I know that's what people say
you'll get over it. I'd say it, too. But I know it's not true. Oh, youll be happy again, never fear. But you won't forget. Every time you fall in love it will be because something in the man reminds you of him. - Author: Betty Smith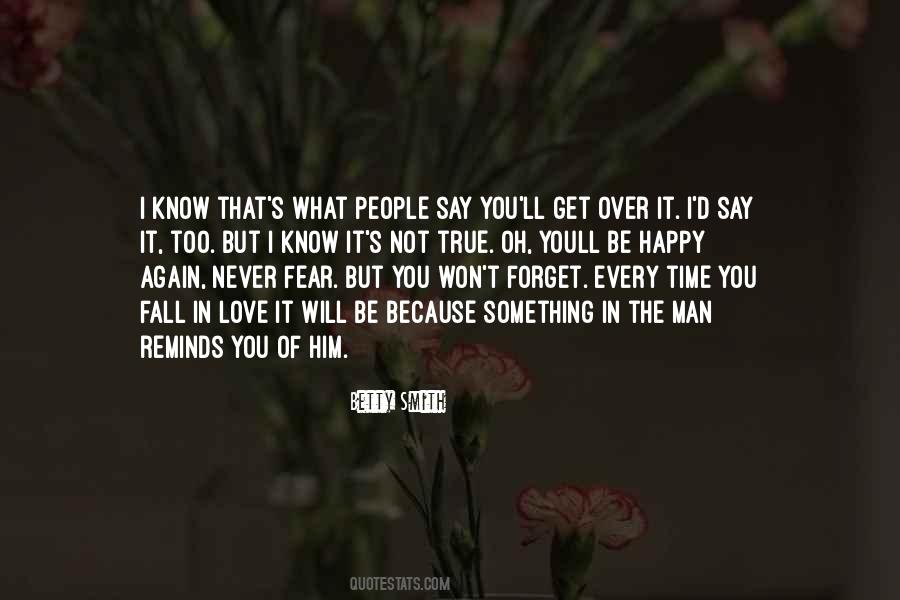 #9. What if she never remembers?"
"Then you better make her fall in love with you, again."
"How did I do it the first time?"
"You let her in. - Author: Abbi Glines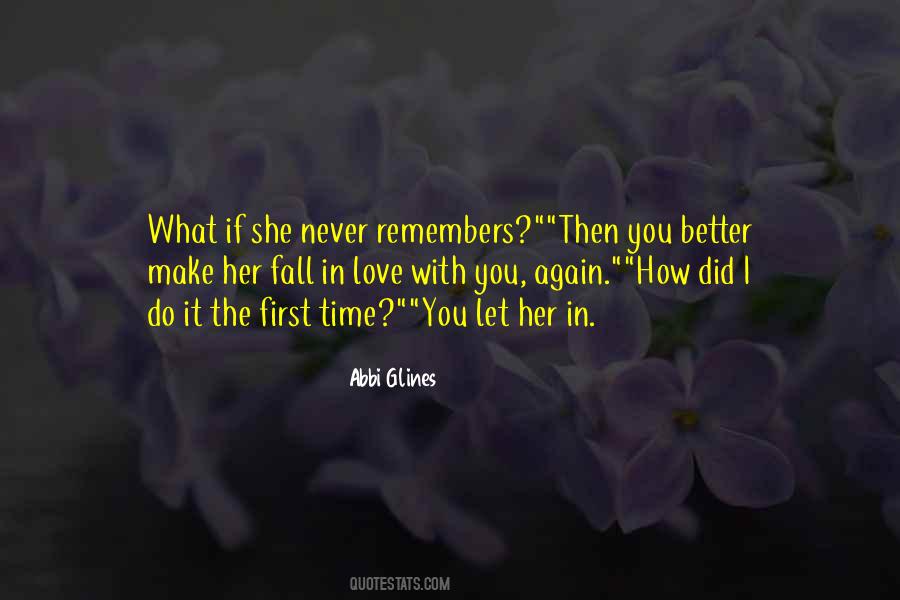 #10. I will never fall in love again. This will be the last time. - Author: Ben H. Winters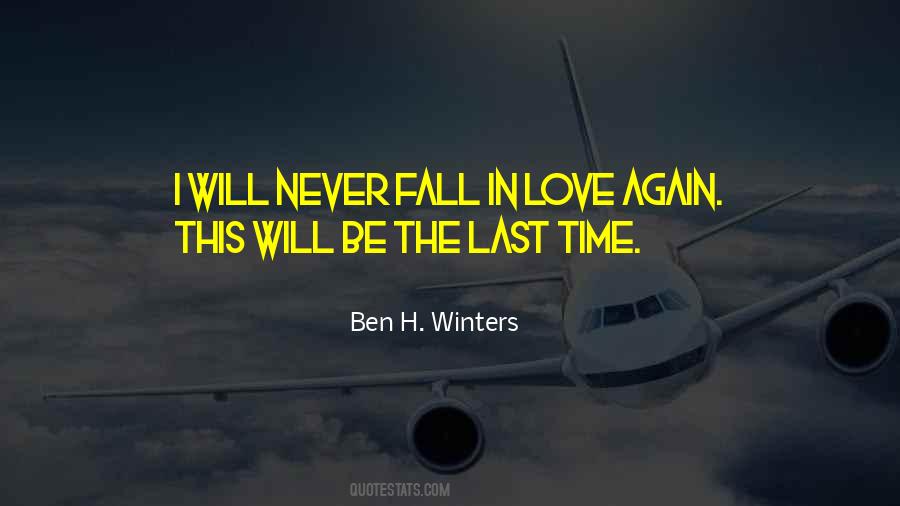 #11. I've lived with someone and probably will again, but I don't want children and I have known that since I was little. My parents thought I would change my mind. My boyfriends always think I'm going to change my mind, but it never happened. I fall in love with my businesses. - Author: Carmen Busquets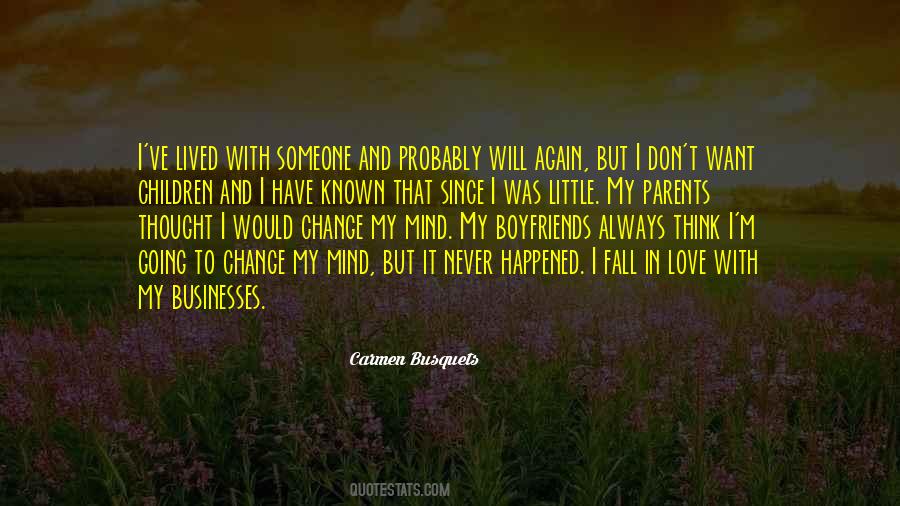 #12. Poetry can startle you, awaken you, make you fall in love, take your breath away. When those words sink in, you'll never look at your life or your journey the same way again. - Author: Maria Shriver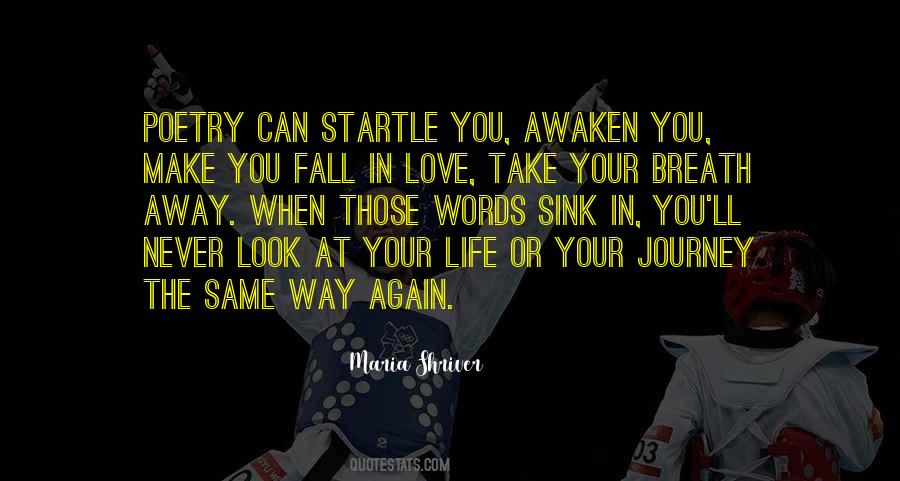 #13. I'll never fall in love again ... it's like having two souls at the same time. - Author: Gabriel Garcia Marquez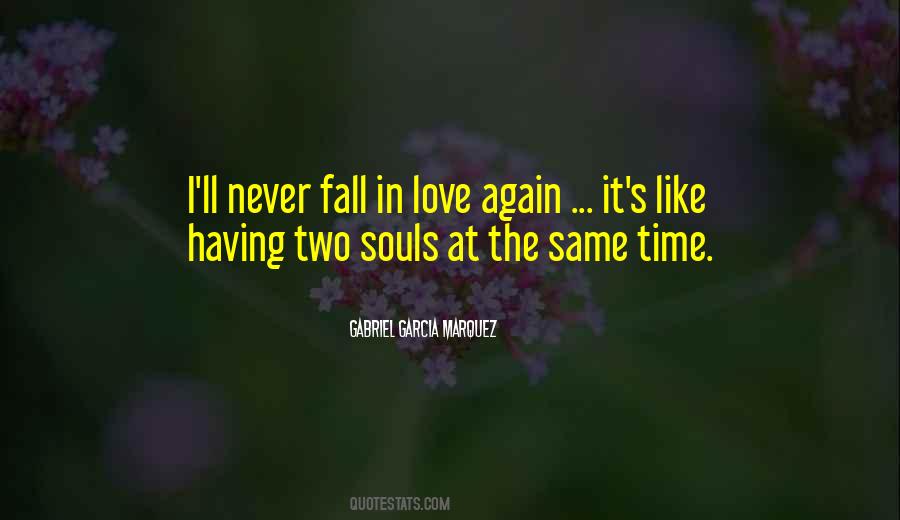 #14. I've broken the worst promise I've ever made to myself, to never fall in love again. - Author: Addison Moore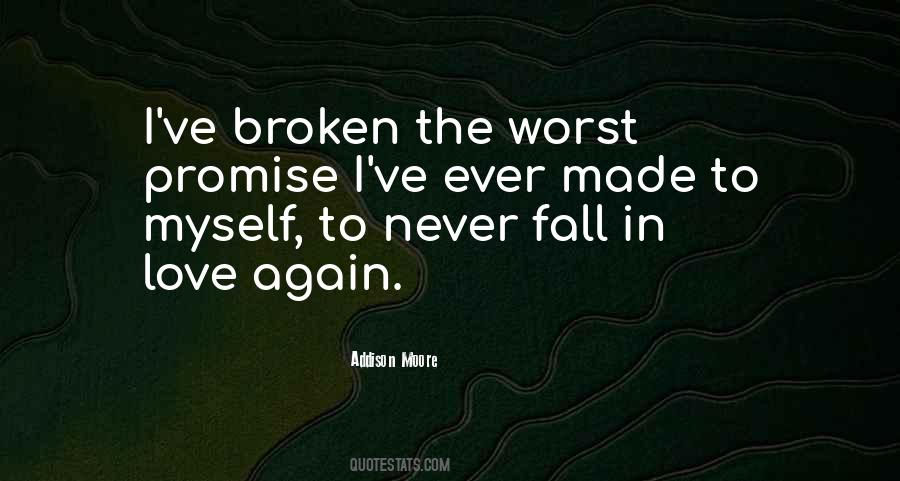 #15. I didn't need to fall in love with him again. I had never fallen out. - Author: Mary E. Pearson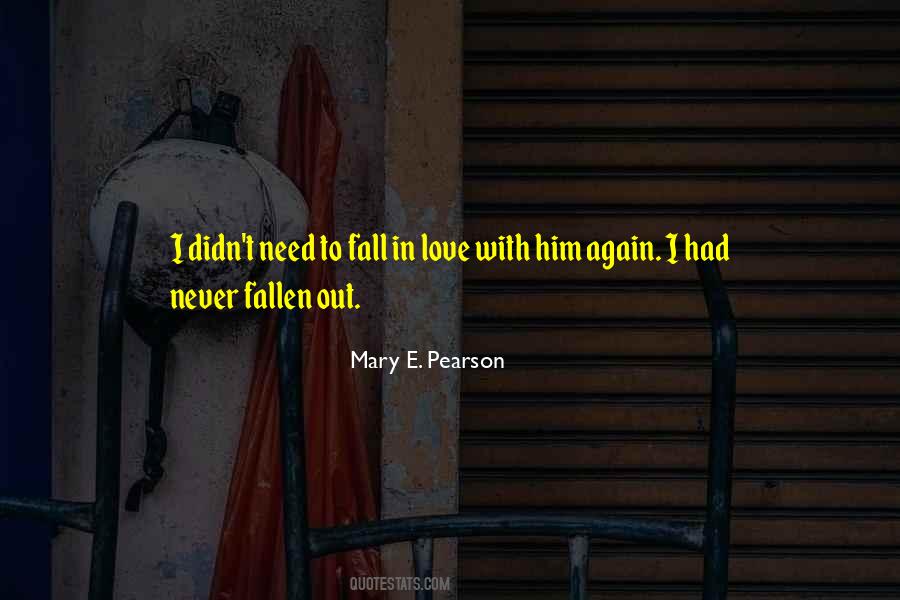 #16. There's always a moment when you start to fall out of love, whether it's with a person or an idea or a cause, even if it's one you only narrate to yourself years after the event: a tiny thing, a wrong word, a false note, which means that things can never be quite the same again. - Author: Douglas Adams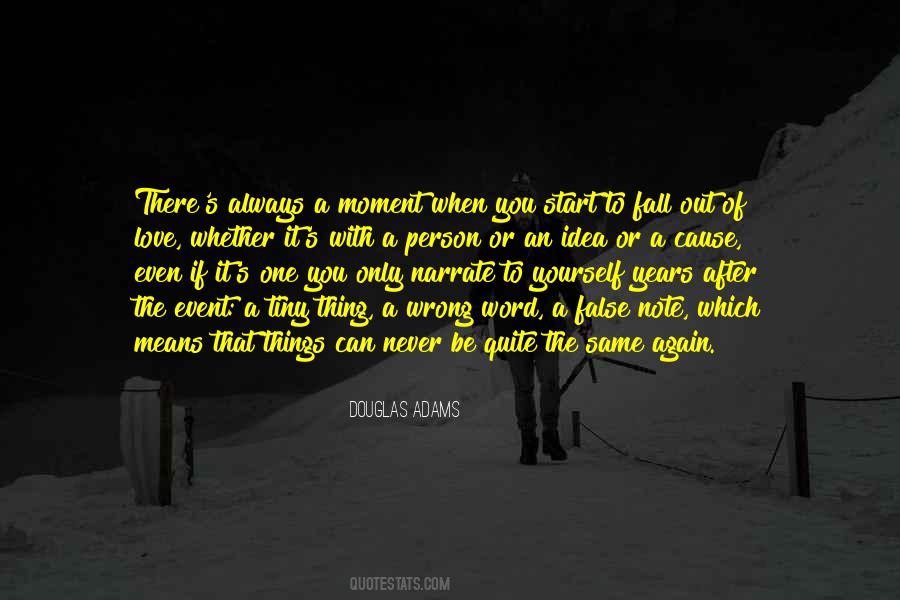 #17. All of what I told him was true - some people are just meant to break your heart, as if it were their sole mission here on earth to teach you not to fall in love with the wrong person.

Some people will break your heart over and over again, because some of us never learn - Author: Carmen Jenner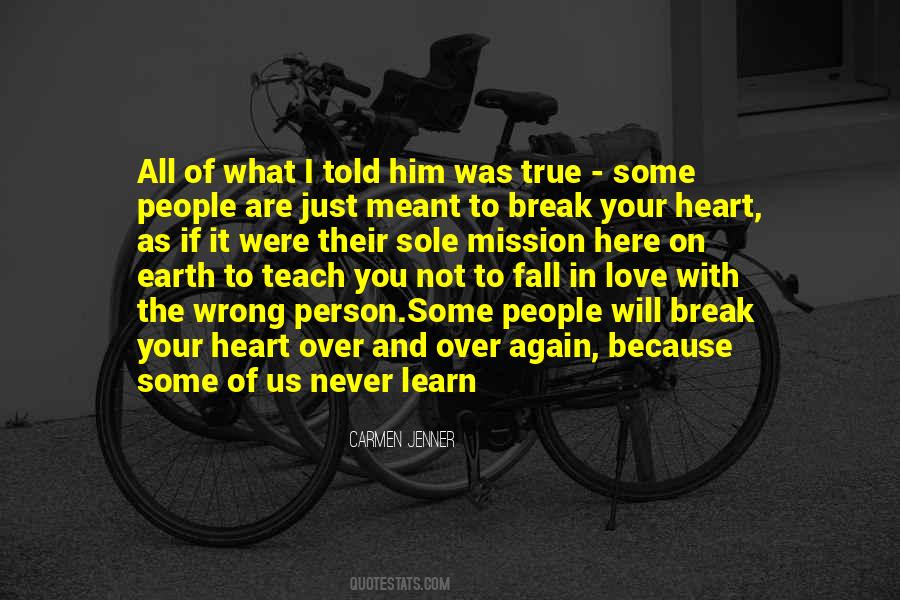 #18. Do you believe in eternity?
We will encounter each other again and again, as the time goes by, as we change form, we will fall in love and tied together.
We are on top of a never-ending circle, each doesn't have a beginning or an ending. - Author: MISAKI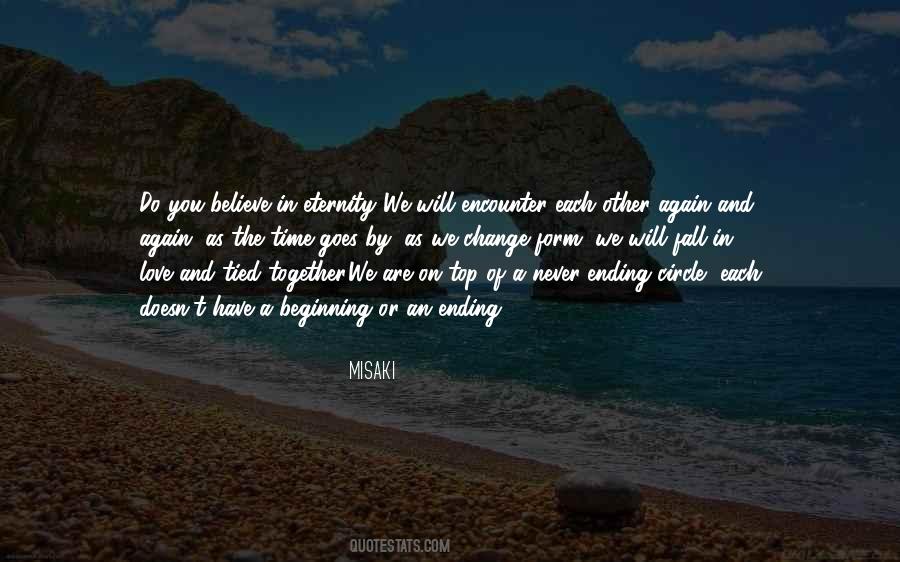 #19. Basically, a bad breakup is never meant to teach you 'I'll never fall in love again.' It's meant to teach you 'Now I better know what makes for healthful, happy love - and thanks to this breakup I'm now better able to recognize it and snag it!' - Author: Karen Salmansohn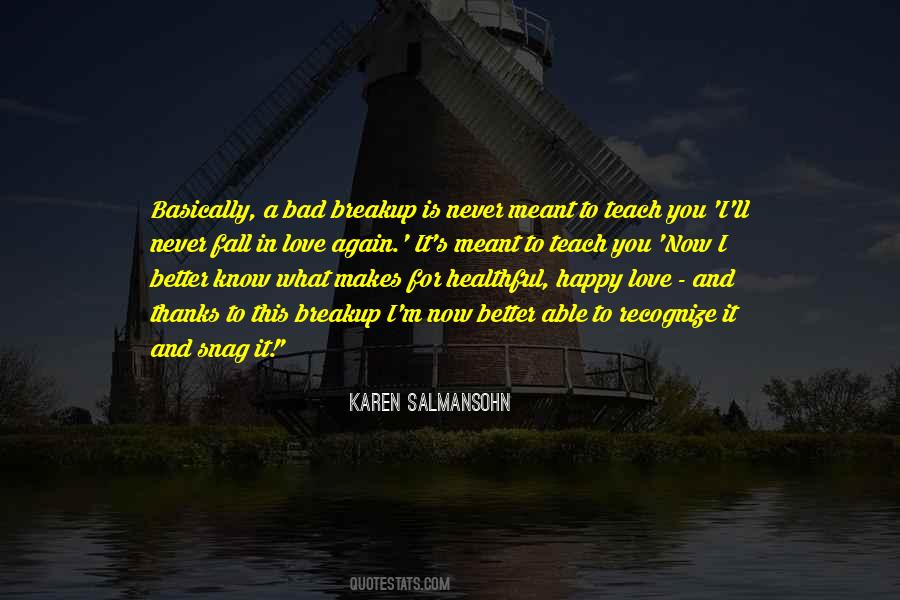 #20. From the moment I met you, I never stood a chance of not falling in love with you. I never stopped loving you, so there was no need to fall back in love with you. I just had to let myself feel again. - Author: Melissa Foster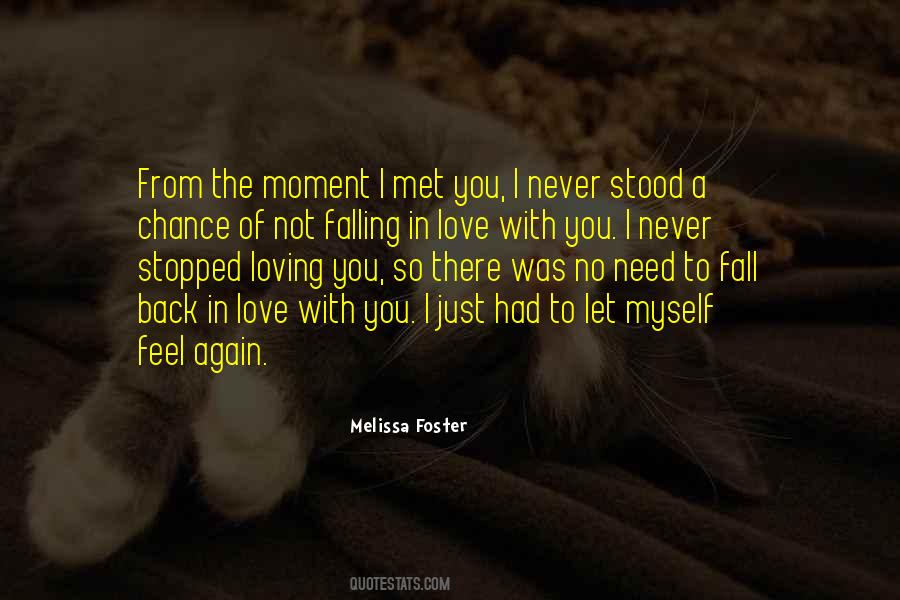 #21. And I will stop trying to fall in love again, and keep it a secret. It never works out anyway - Author: Ed Sheeran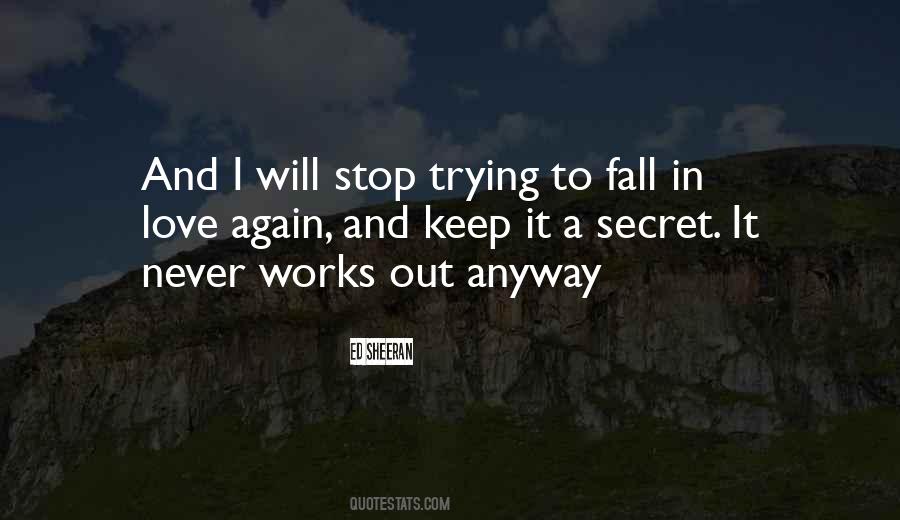 #22. Love is a flame. It's when you get to know each other again. It's the fights that will follow your first. It's you finding another reason to fall in love with each other. It's both of you never getting tired of swaying to your first dance's song. - Author: Nessie Q.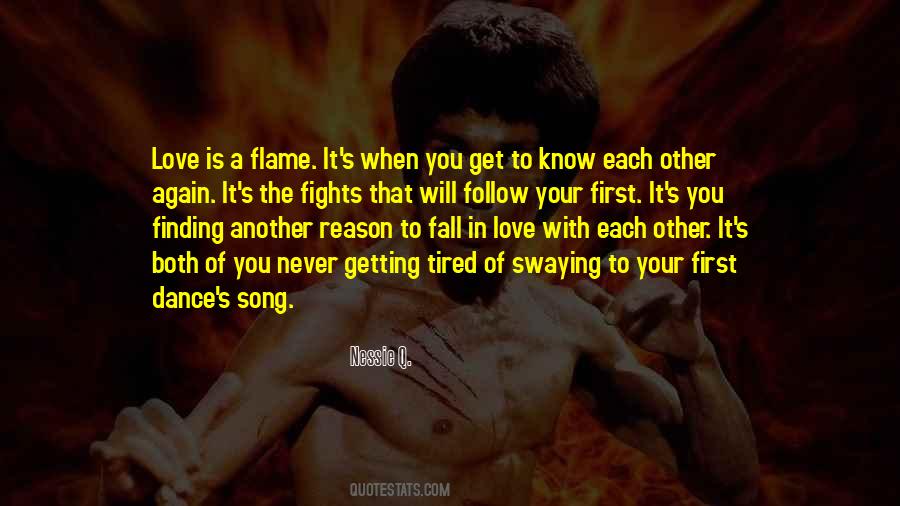 #23. What if I can never remember us?" She broke the silence and stilled him.
"Then I guess we'll have to fall in love all over again."
"How can you be so sure that's possible?"
"Because we're so fucking good at it. - Author: Elizabeth Finn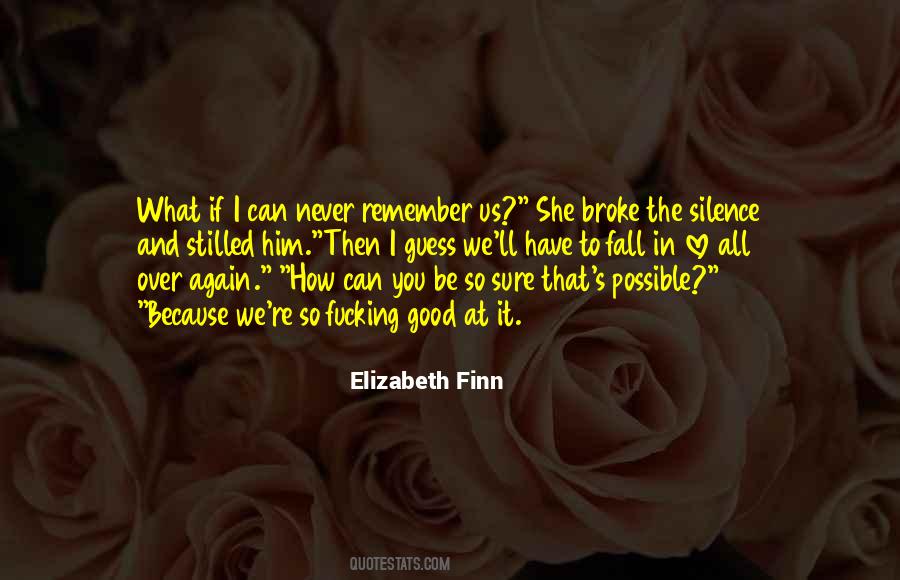 #24. This war is going to be full of women who fall in love with men they'll never see again. All we do is say goodbye over and over. - Author: Soraya Lane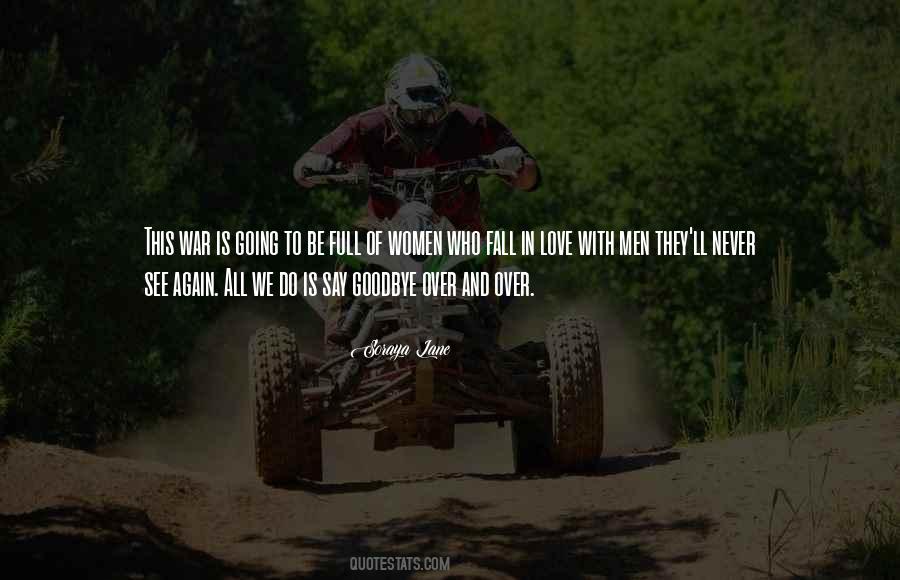 #25. There's a corner of my heart that is yours. And I don't mean for now, or until I've found somebody else, I mean forever. I mean to say that whether I fall in love a thousand times over or once or never again, there'll always be a small quiet place in my heart that belongs only to you. - Author: Beau Taplin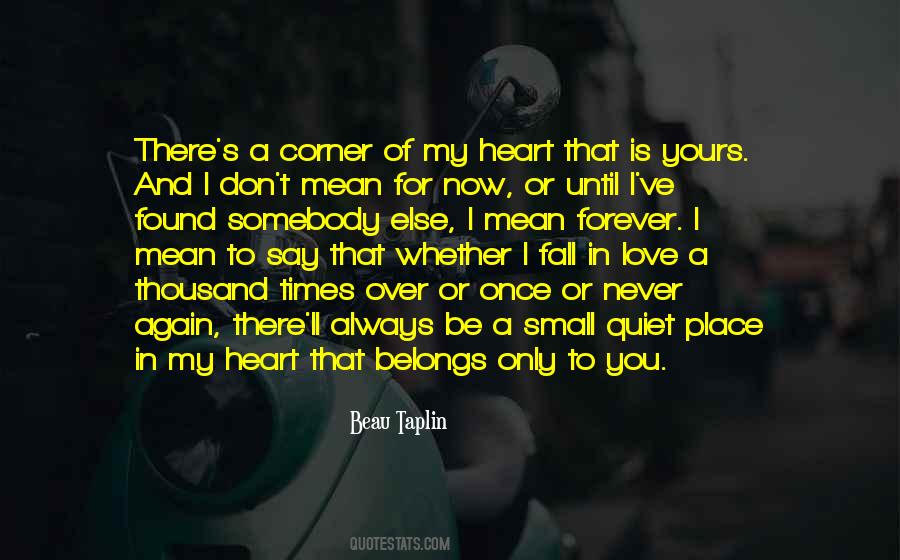 #26. I fall in love with this life all over again. It's only when I try to live it myself that I have trouble. It never feels genuine. - Author: Veronica Roth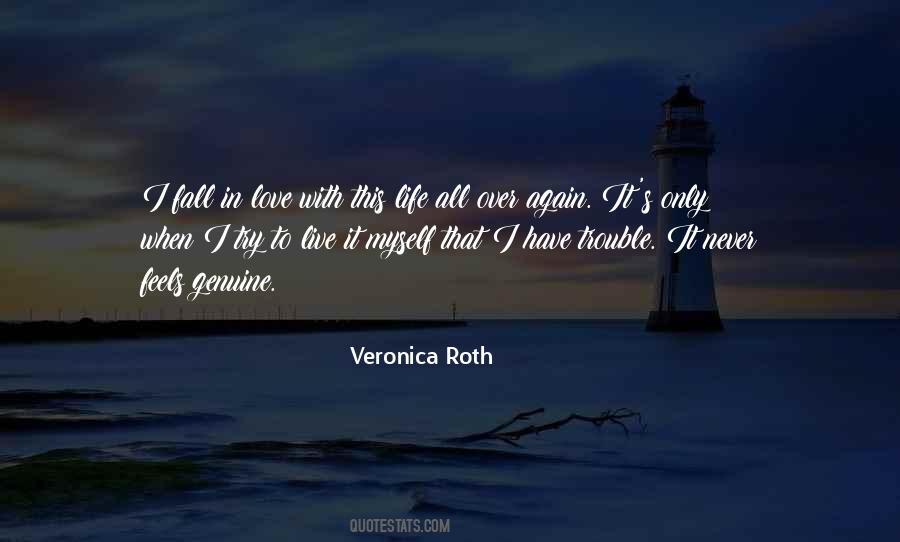 #27. When I open my eyes to a painting, it is as though everything has changed and will never be the same again. Colors look more vivid, the lines and edges of objects sharper, and I fall in love with the world and all its beauty - the tragedies and love stories on the faces of people walking by, - Author: Eleanor Brown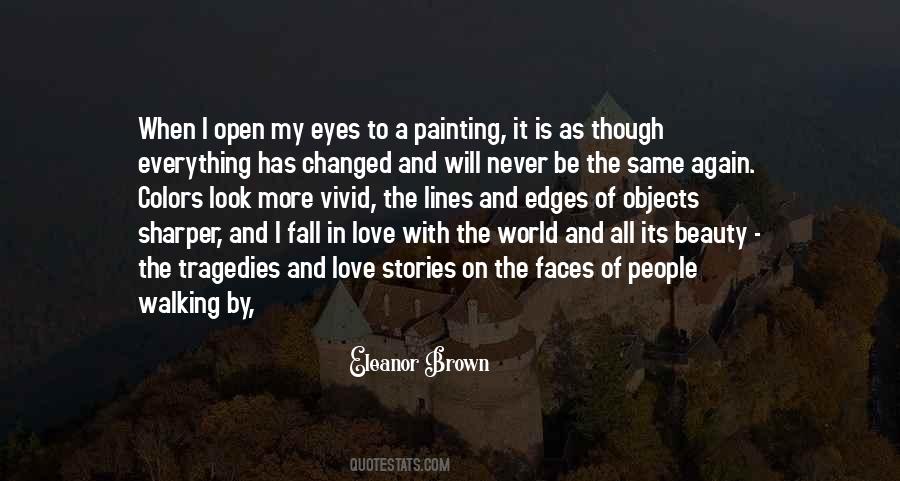 #28. You can't ever take your love for granted. It's like a flower than needs sun, water, and food to survive. Without them, it cannot bloom. And besides, it's never too late to fall in love all over again, even for us old folks. - Author: Jacob Z. Flores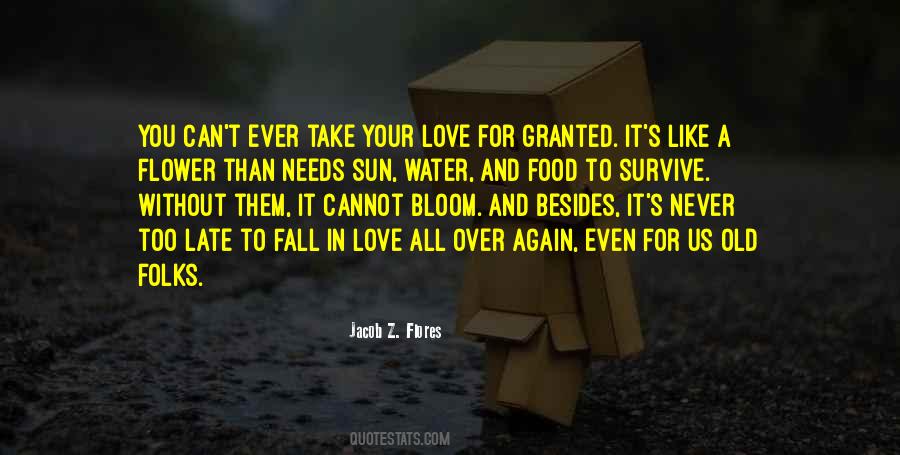 #29. I didn't fall in love with James. Falling sounds like an accident. Falling hurts. I'd fallen in love with Michael, fallen hard like slipping off a cliff and hitting the rocks below. Falling in love was something I'd vowed never to do again.
I chose to love James. - Author: Megan Hart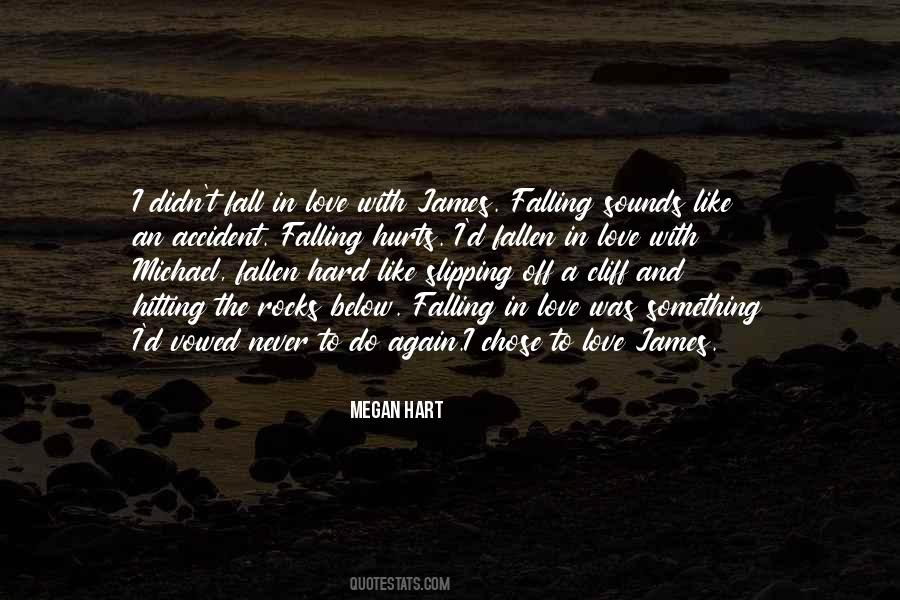 #30. She had fallen in love with a stranger in the course of a weekend, and she would never fall in love again. - Author: Nicholas Sparks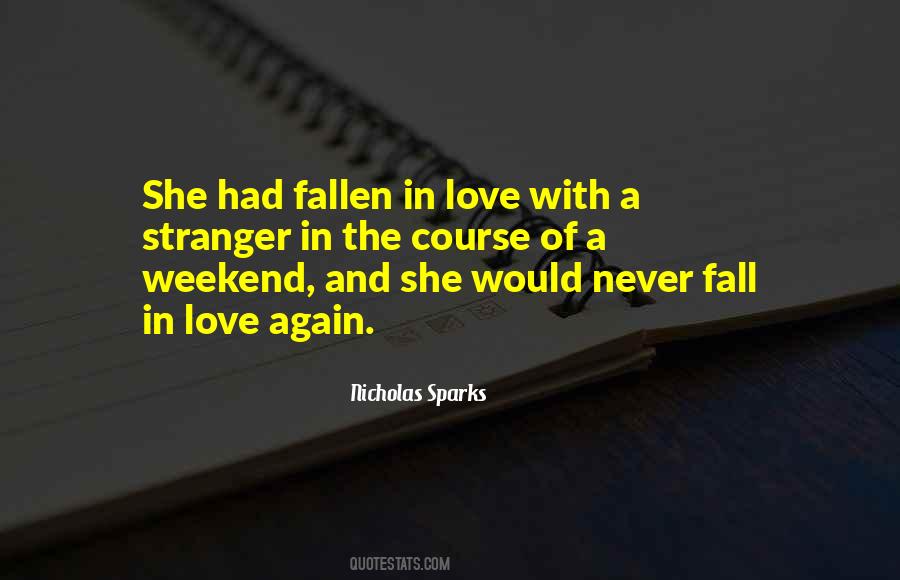 #31. I never want to fall in love again,
Loneliness is vastly under rated.
On and off causes so much pain,
Vanity is why I still waited.
Every time I try to get close,
You close yet another door.
Our story is a ridiculous prose,
Understand I won't take anymore. - Author: Ritoban Chakrabarti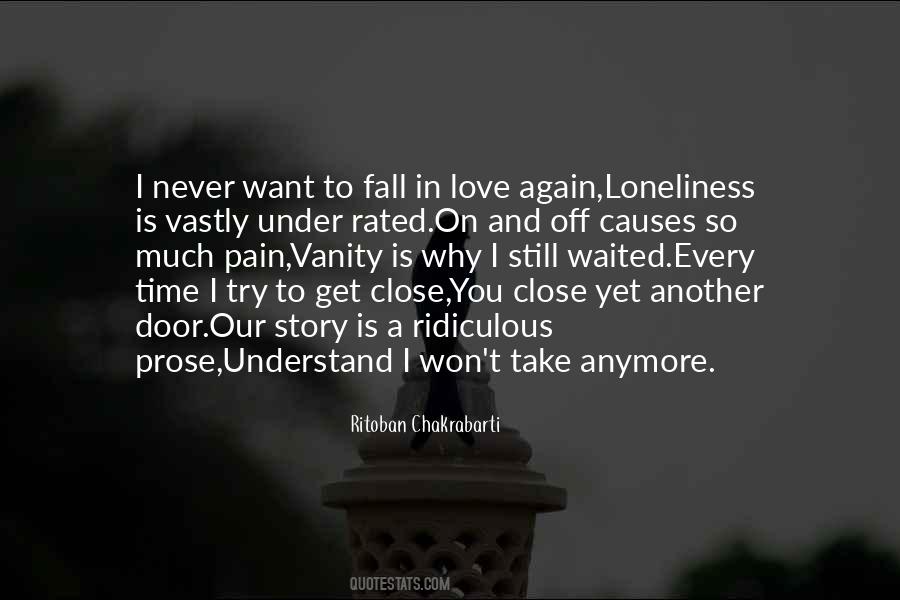 #32. A long time ago," said Michael, "I decided never to fall in love again. I have made of desire an anonymous activity." "But not to feel ... not to love ... is like dying within life, Michael. - Author: Anais Nin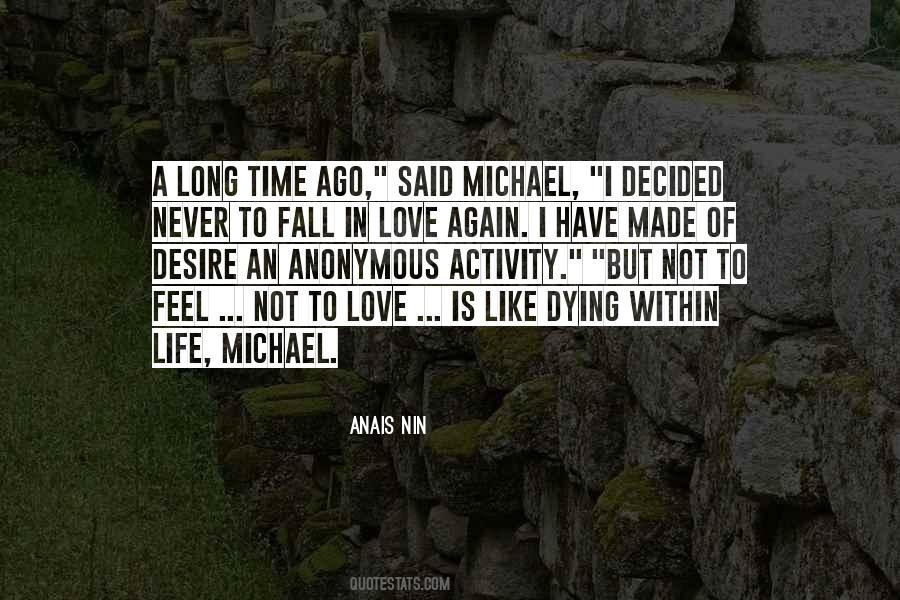 Famous Authors
Popular Topics