It Gets Lonely Famous Quotes & Sayings
List of top 68 famous quotes and sayings about it gets lonely to read and share with friends on your Facebook, Twitter, blogs.
Top 68 It Gets Lonely Quotes
#1. Sometimes the rain
falls
just for you and me

to be the violin
playing
in the background
of our loneliness's song. - Author: Sanober Khan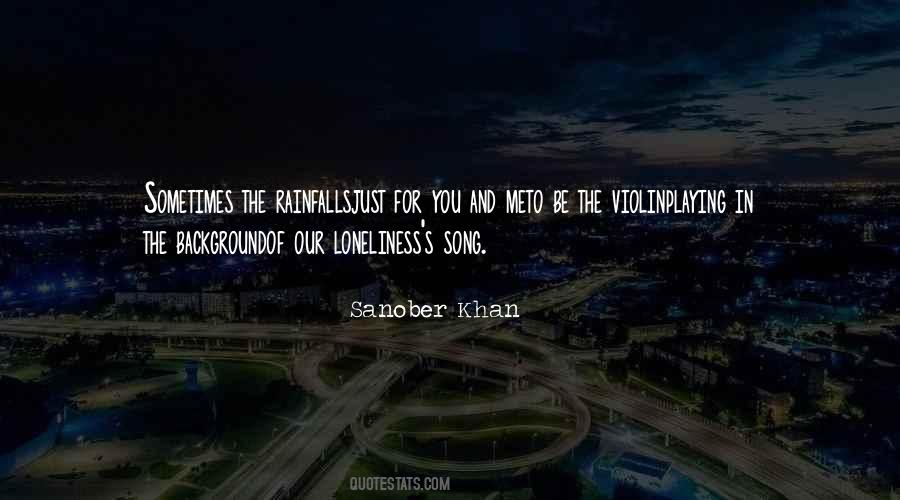 #2. I mean, any time an actress gets to work with another actress, it's like, 'Oh, there are two of us in a movie! How are you? Let's sit in the hair chair together!' We're lonely women. - Author: Jennifer Garner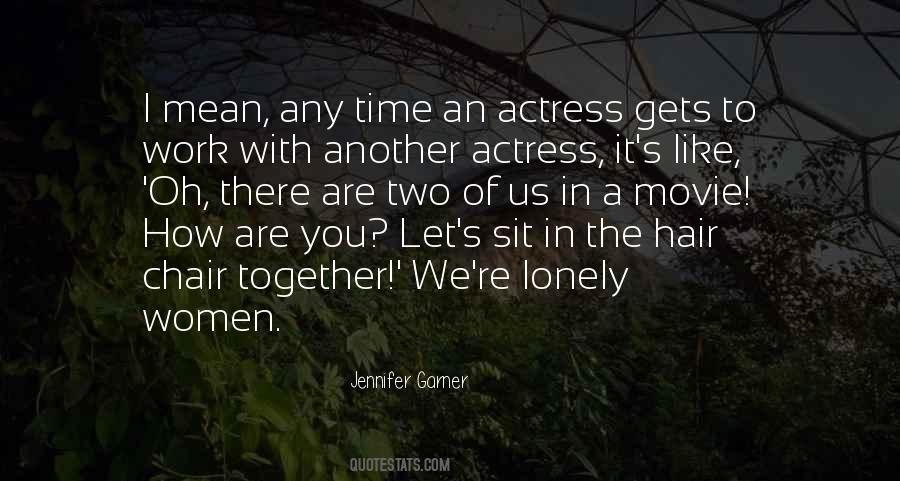 #3. It gets lonely. I miss my family on stage. This might change one day. I'm certainly not going to say I'm not going to work with them again. - Author: El DeBarge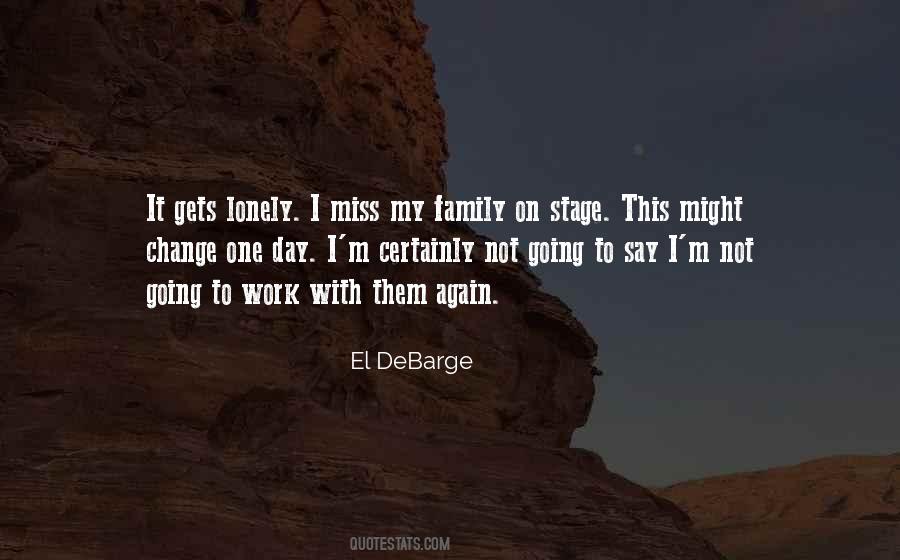 #4. I don't socialize. I'm kind of a hermit. The life of an actor can be very lonely. - Author: Peter Dinklage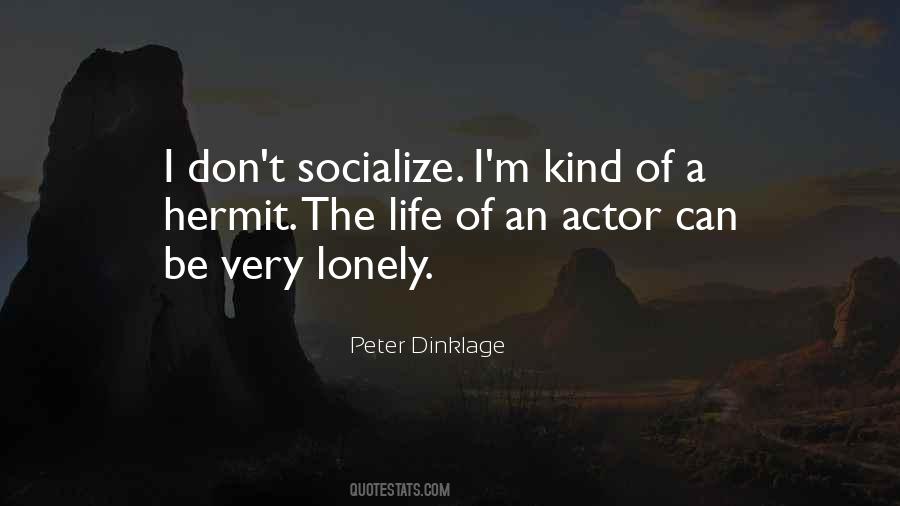 #5. I will kill in cold blood just to know the secret you keep in your lonely eyes. - Author: Nessie Q.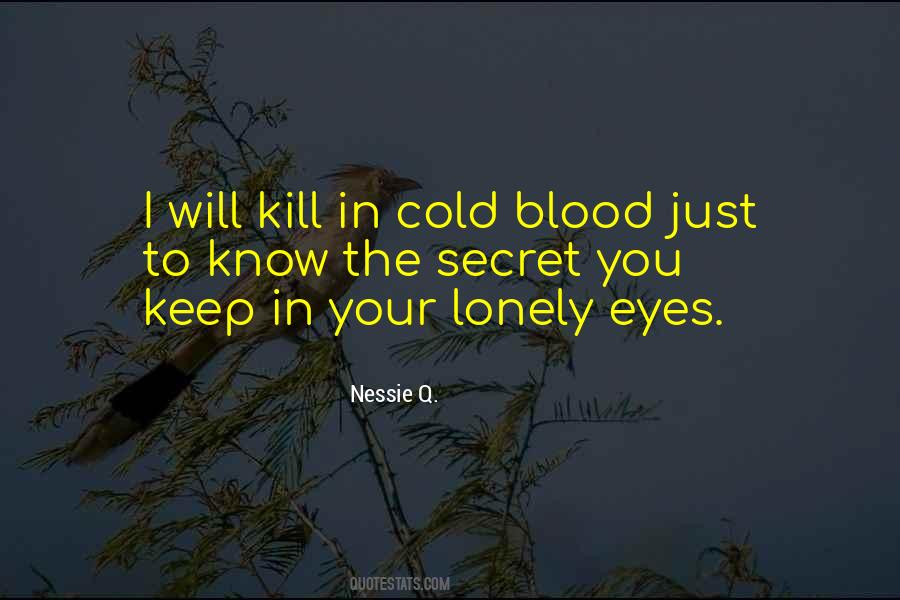 #6. When most artists walk offstage, they go to a lonely hotel room. I went home to my family. They were there before the show, during and after. It's been great. I never would have done it any other way. I wasn't gonna miss raising my kids. There was no way that was gonna happen. - Author: Gloria Estefan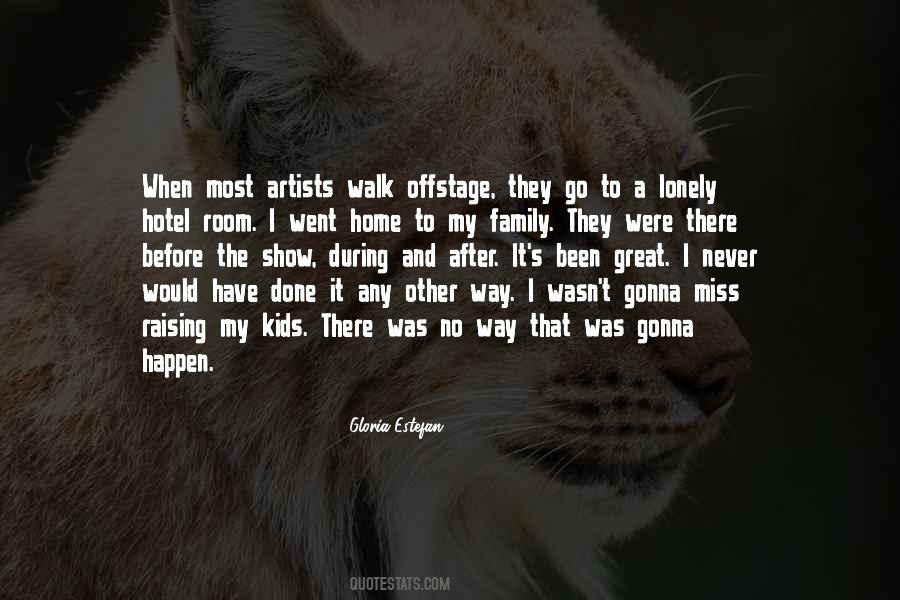 #7. But the Tsar of Death and the Tsar of Life greatly feared one another, for Death is surrounded by souls, and is never lonely, and the Tsar of Life had hidden his death away in a place deeper than secrets, and more secret than depth. - Author: Catherynne M Valente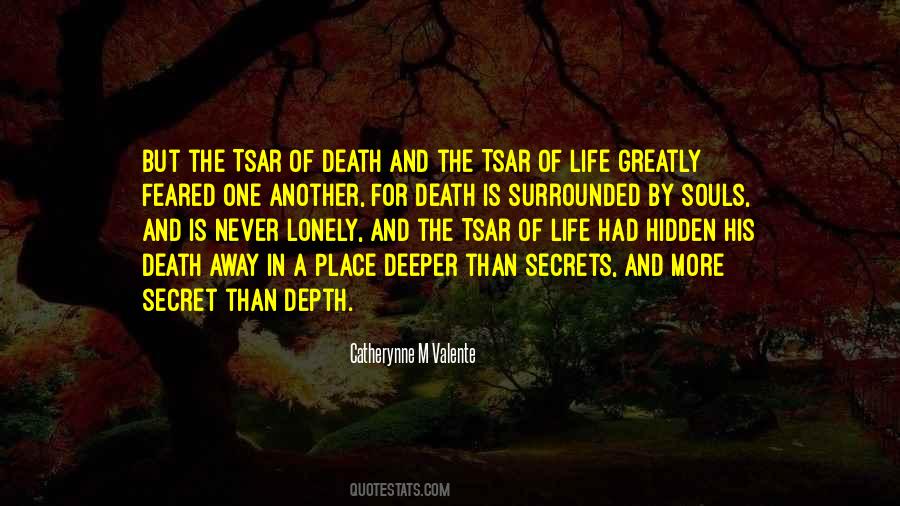 #8. There was something so lonely about that moment, everyone around me completely involved in this thing I wasn't a part of, me with nowhere to go. - Author: Carol Rifka Brunt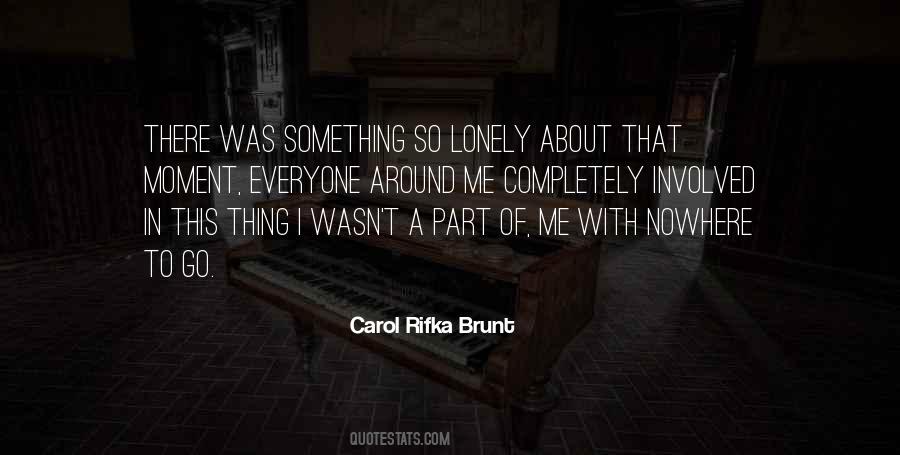 #9. If you feel so lonely you could cry, take the focus off yourself. Think of how much God loves you, and find another person whom you can serve today. - Author: David Jeremiah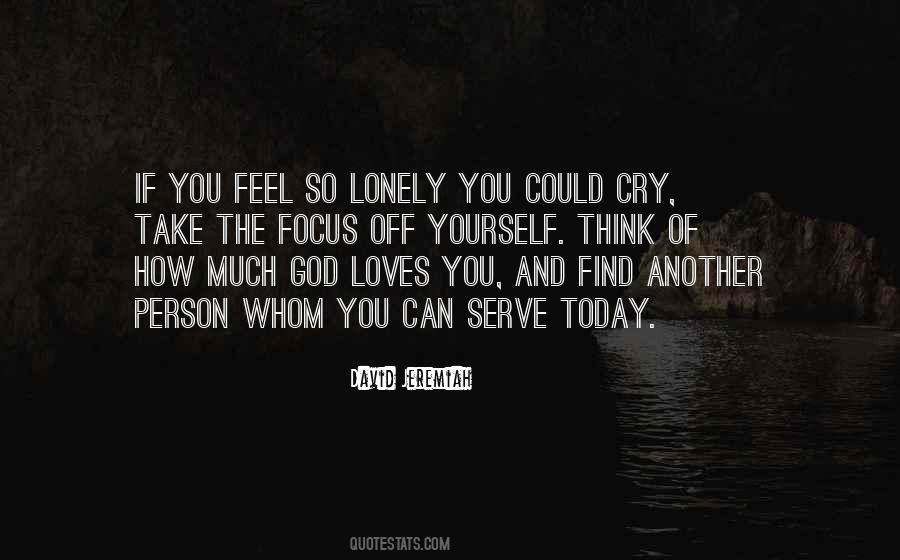 #10. I bet it gets pretty lonely with only your ego for company. - Author: Alexandra Bracken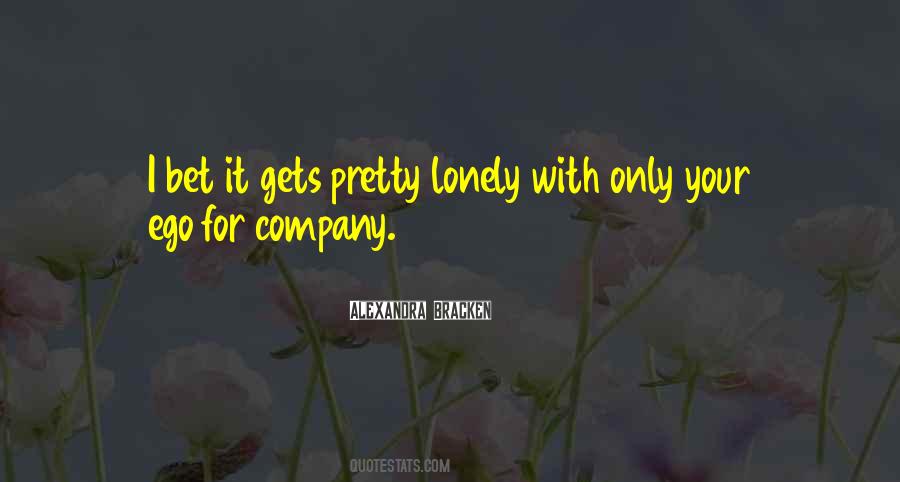 #11. I'm an only child so am happy with my own company and I don't really get lonely. - Author: Iain Banks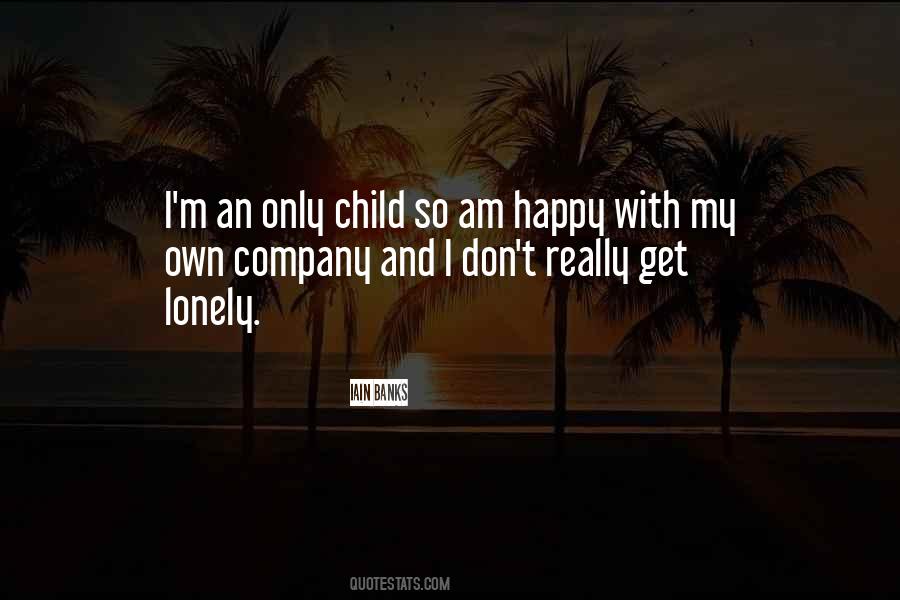 #12. All summer long we spent dancin' in the sand, and the jukebox kept on playing Sergeant Pepper's Lonely Hearts Club Band. - Author: Johnny Ramistella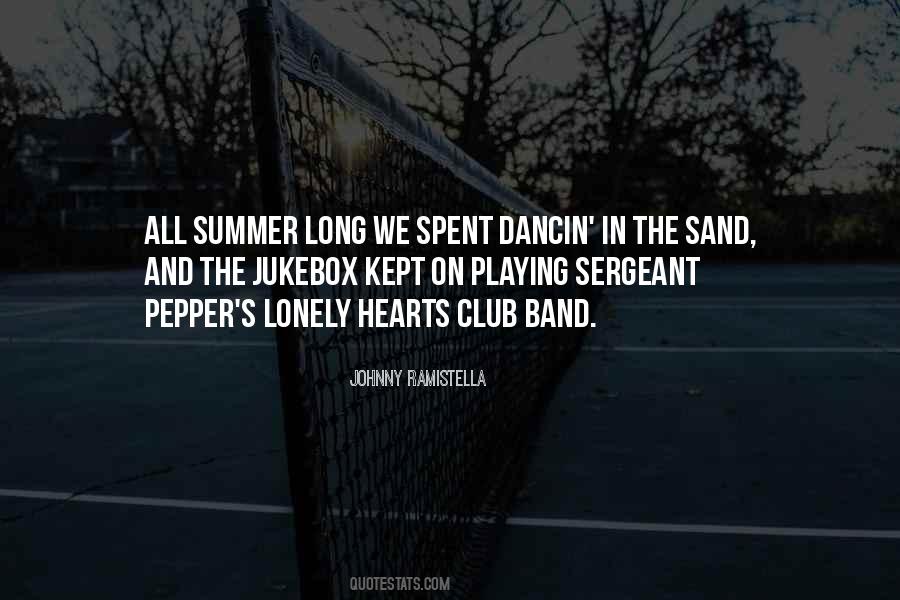 #13. Apparently God makes us all different. Some of us are happy to respond to His individual touch on our lives by remaining individuals, and others of us are intimidated or frightened into trying to become like each other so that we have company, so that we don't feel so lonely. - Author: Larry Norman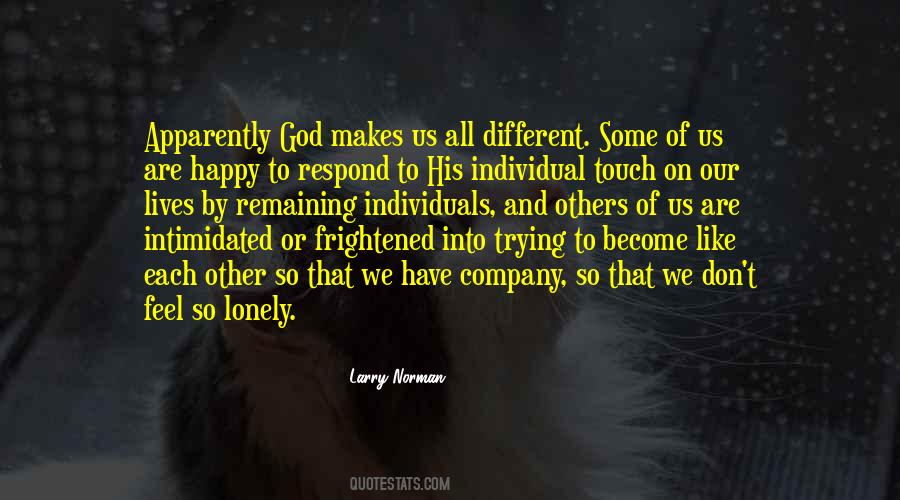 #14. If we're not able to be alone, we're going to be more lonely. And if we don't teach our children to be alone, they're only going to know how to be lonely. - Author: Sherry Turkle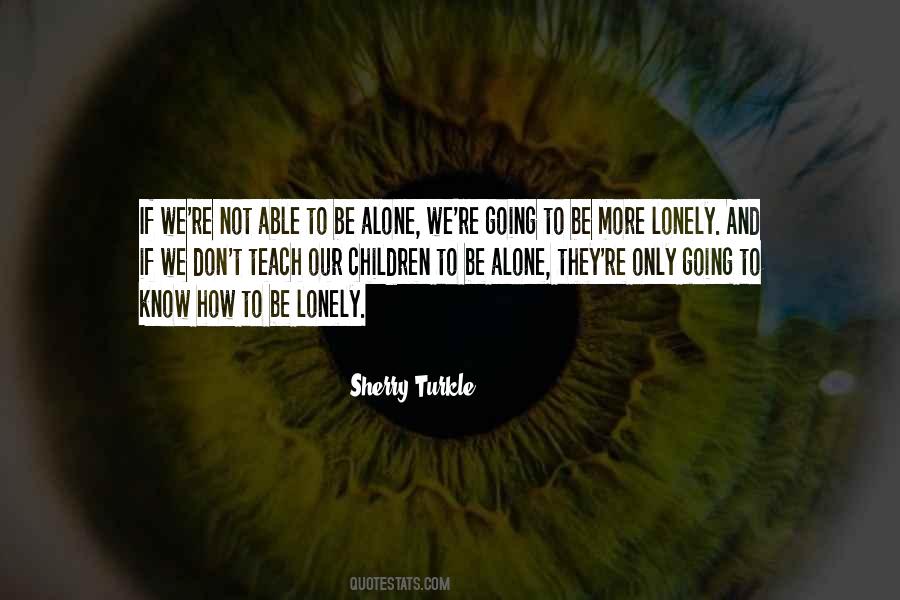 #15. Maybe the lonely places are the only things that make human beings of us all. - Author: Babs Deal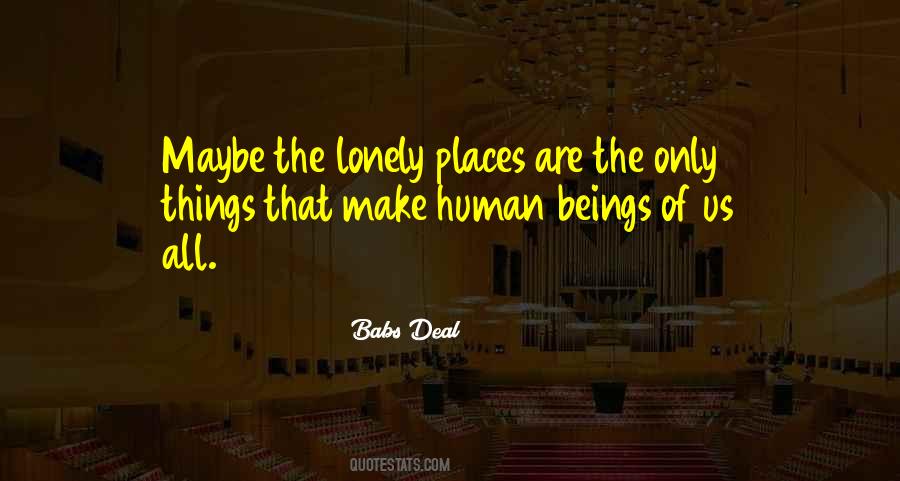 #16. The lost, the lonely, the bicultural misfits with a foot in two worlds and a place in neither. - Author: Don Winslow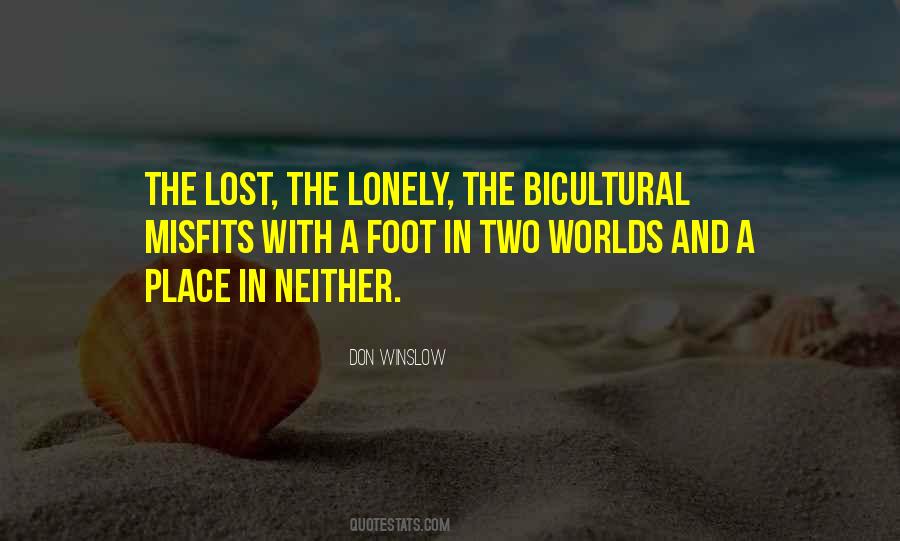 #17. "I fly from pleasure," said the prince, "because pleasure has ceased to please; I am lonely because I am miserable, and am unwilling to cloud with my presence the happiness of others." - Author: Samuel Johnson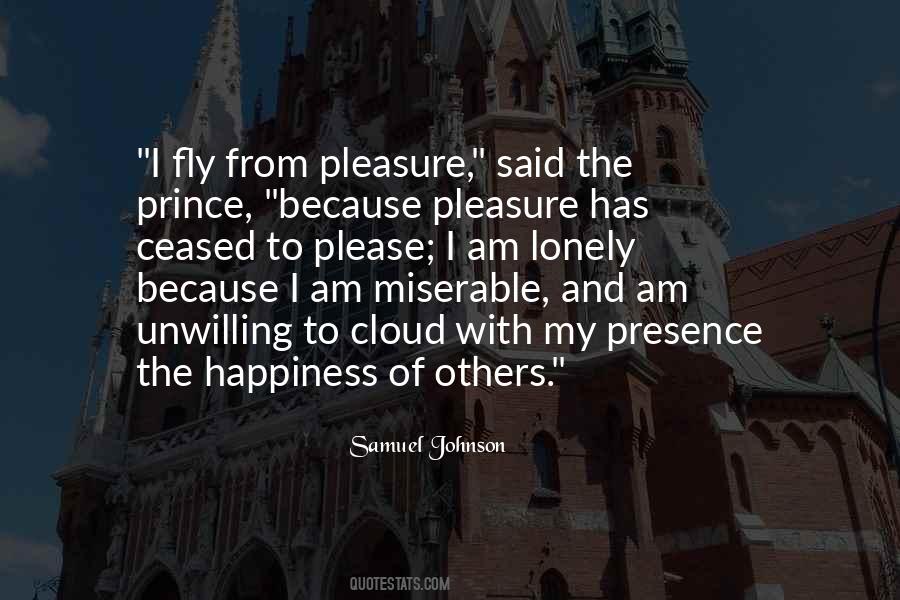 #18. There's a lot of madness in New Zealand because it's a mean and isolated little country. Anyone who feels too much or radiates extremity gets very lonely. - Author: Chris Kraus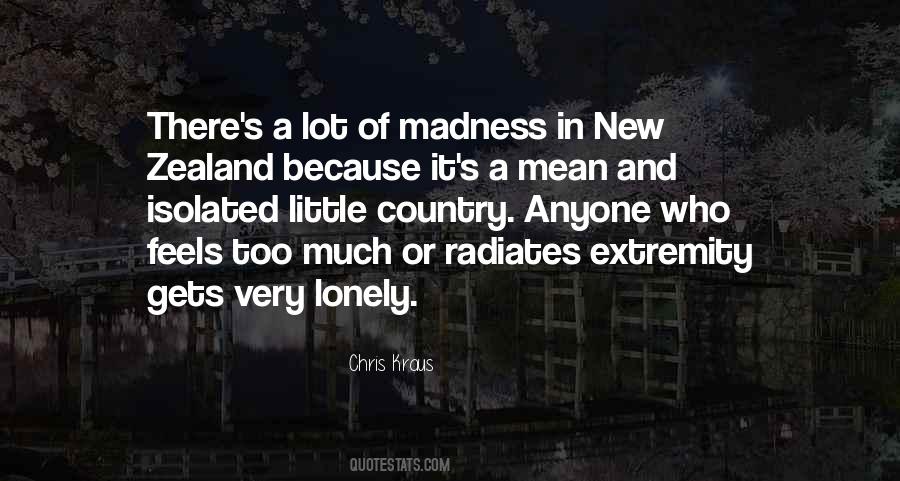 #19. Writing is a lonely job. Even if a writer socializes regularly, when he gets down to the real business of his life, it is he and his type writer or word processor. No one else is or can be involved in the matter. - Author: Isaac Asimov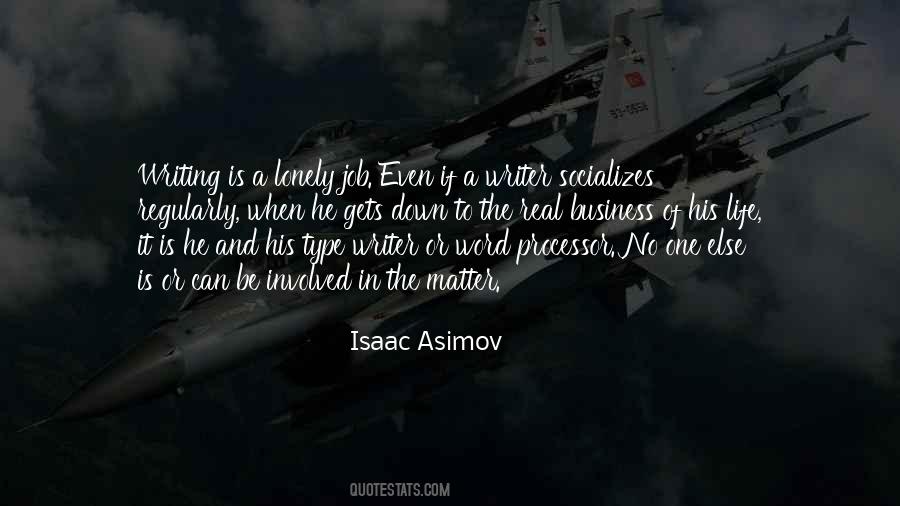 #20. People don't realize it, but no one lives that rock and roll life 24-7. They think it's hundreds of bottles of champagne flowing and private jets and money. But there's a lot of time when you're traveling - time to think, time to be lonely. Sometimes it gets to you. - Author: Lenny Kravitz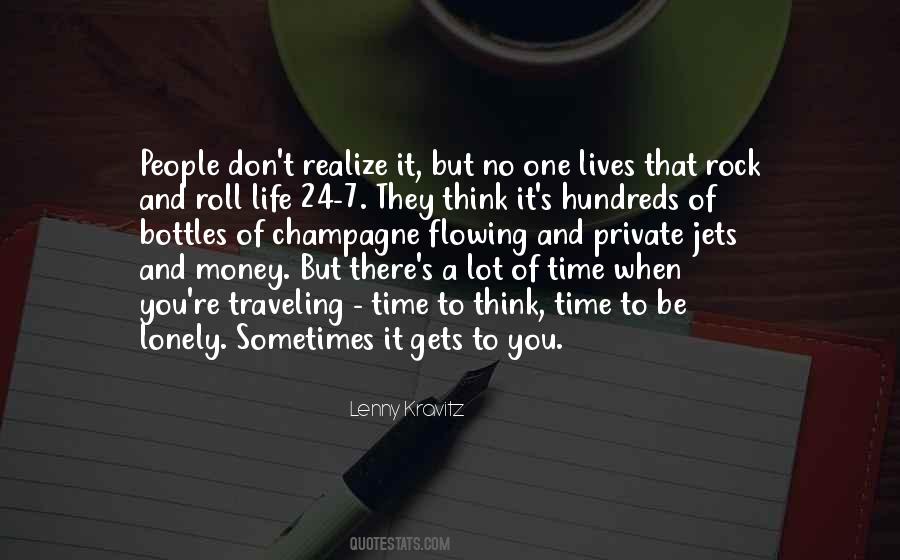 #21. It's hard in L.A. not to go out, it gets lonely. Being an actress is lonely, and I never want to be alone. I hate sleeping alone. - Author: Lindsay Lohan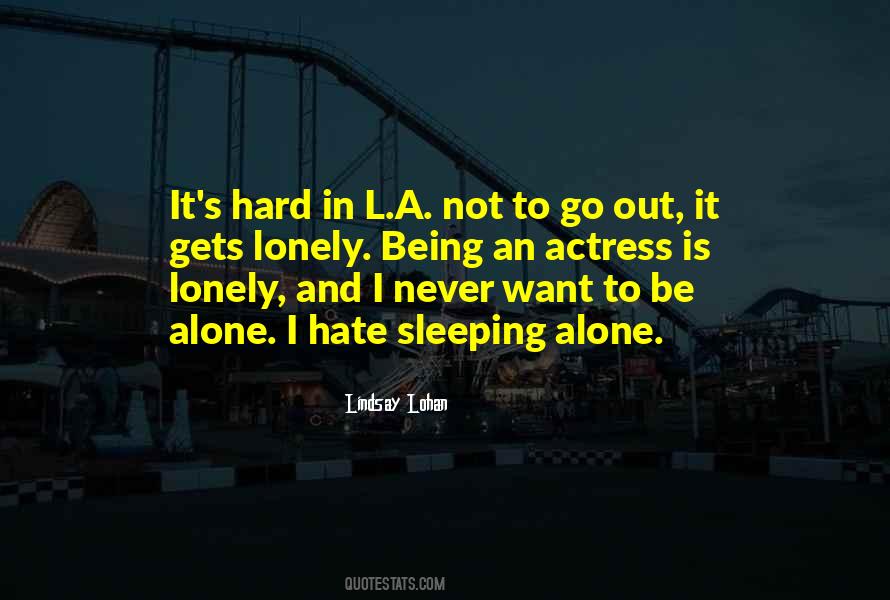 #22. The more complicated the movie, the more complex the budget, the more lonely it gets. There's a point where ... who do you go to, other than prayer and friends? - Author: Michael Bolton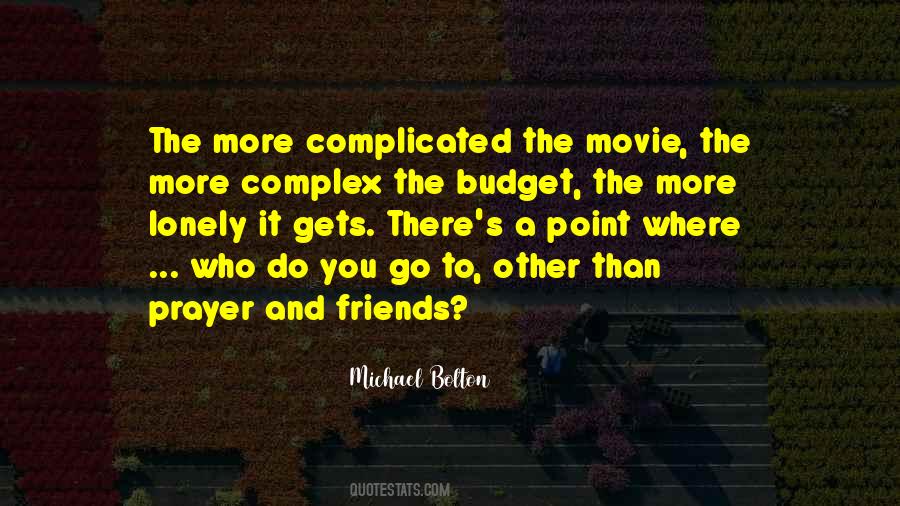 #23. Oh it gets so lonely
When you're walking
And the streets are full of strangers - Author: Joni Mitchell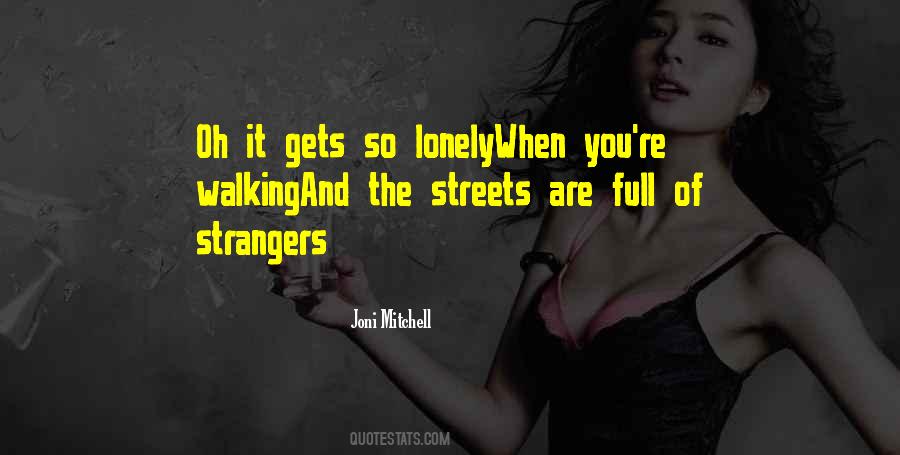 #24. A guitar player goes on the road, and he misses his girlfriend for a while, but he manages to get along. A horn player gets out on the road, plays two or three towns, and then he'll get lonely, and next thing you know, he's packed up and left. It's better not to hire him in the first place. - Author: Albert King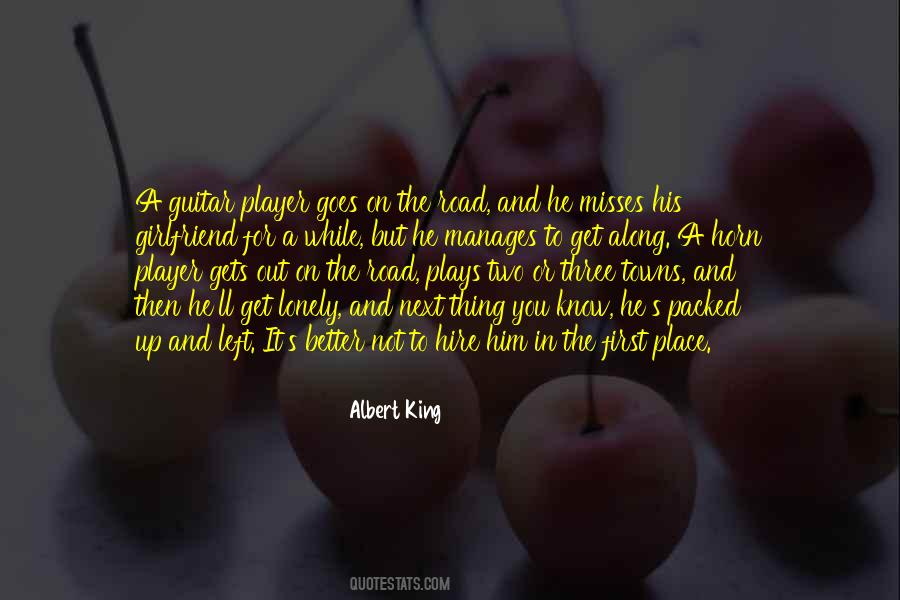 #25. I've got a checklist of things I want - including a Brit, a Grammy, an Oscar and a white poodle. Sometimes it gets lonely, and I want a baby too! I'm ticking things off the list. - Author: Joss Stone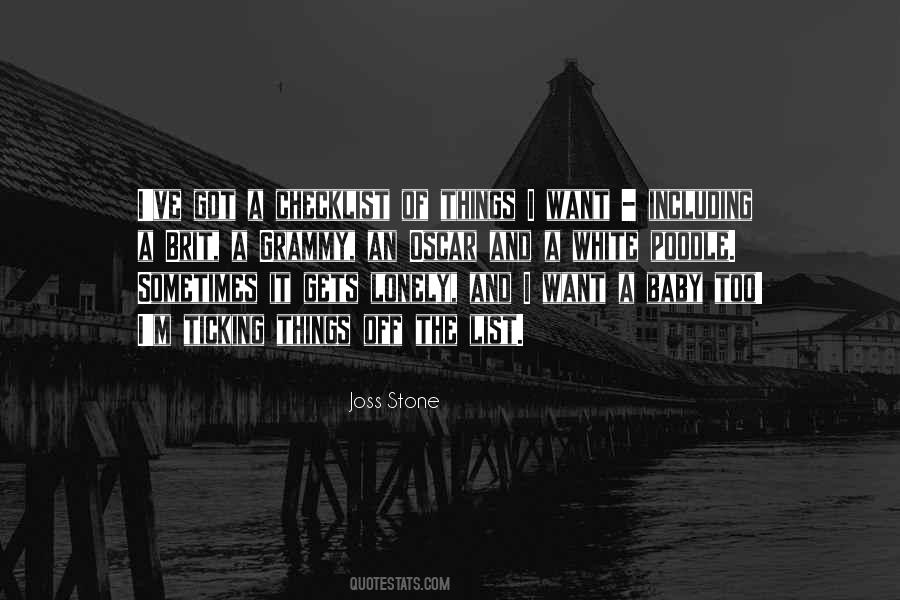 #26. Yes, but don't forget I also have the luxury of the worlds finest band when it gets lonely. - Author: Adrian Belew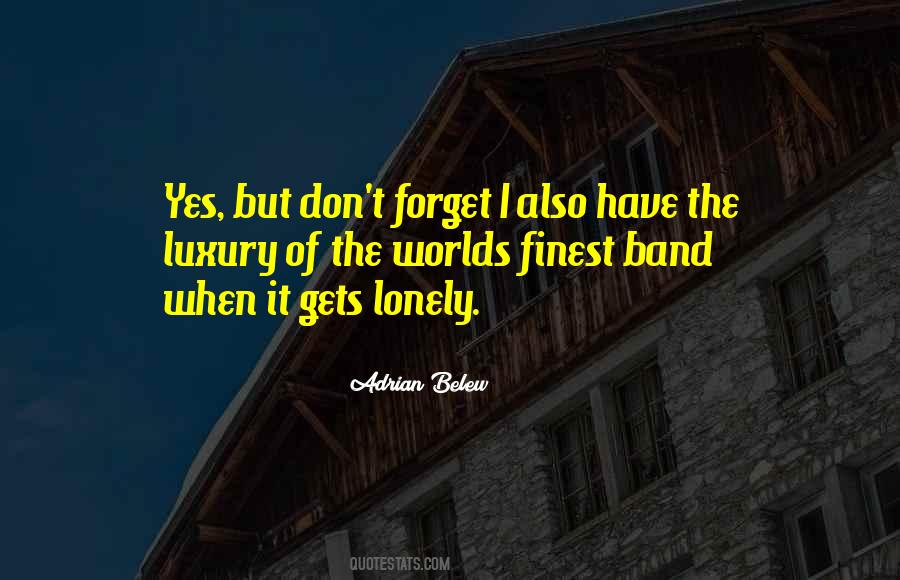 #27. All people are lonely in some ways. Some people are lonely in all ways.

"Now, Voyager" - Movie, 1942. - Author: Casey Robinson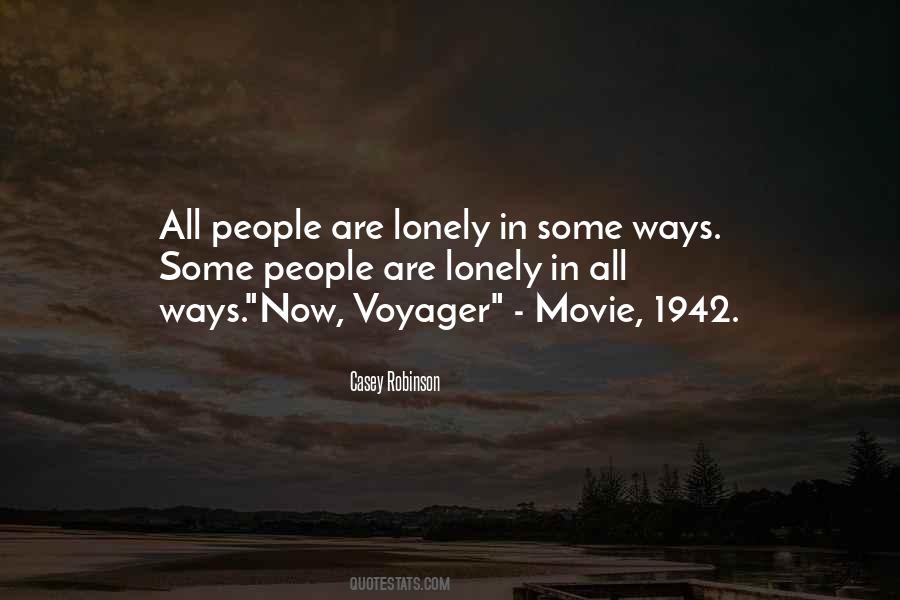 #28. I do. I can't say that being in the Valley of the Shadow of Death is something I've become all that accustomed to, and that I'm strong and nothing's bothering me. It's no fun. It gets kind of lonely, yet I have to remind myself that every one of us will go through this someday in one way or another. - Author: Ted Bundy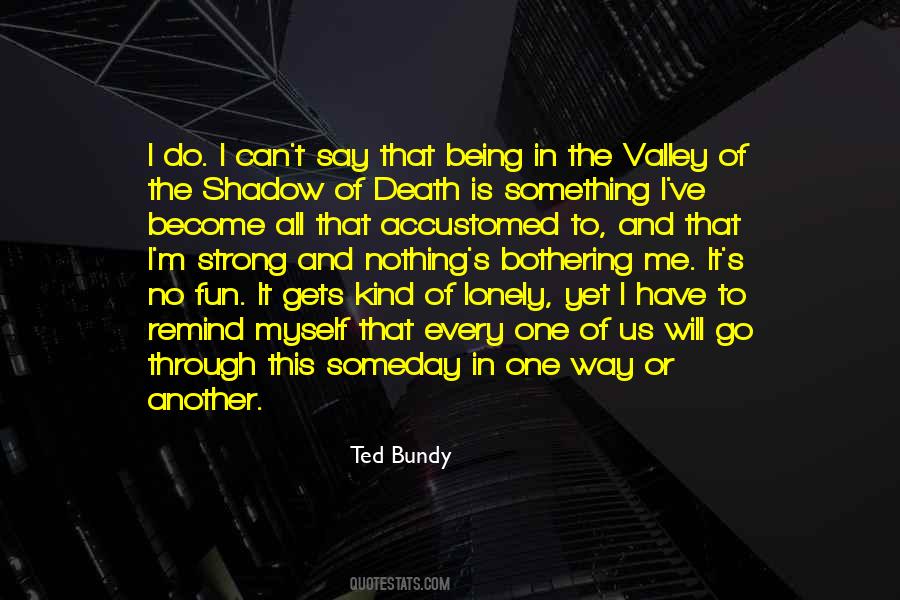 #29. O yes, everyone gets lonely some time or other. After all, if we look closer into ourselves, shall we not admit that the warmth from other people comes so sweet to us when it comes, because, we always carry with us the knowledge of the cold loneliness of death? - Author: Ama Ata Aidoo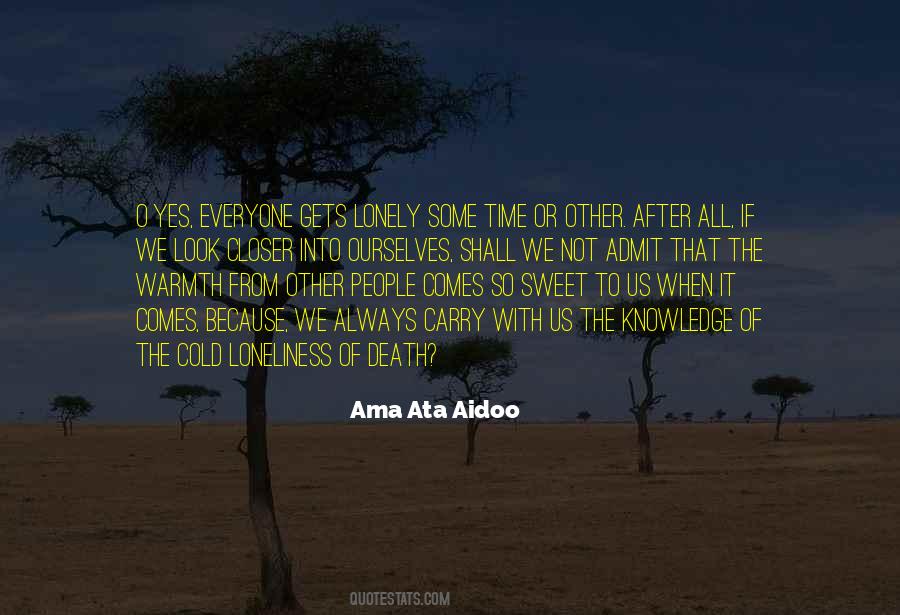 #30. People need other people to feel things for them," she said. "It gets lonely to feel things all by yourself. - Author: Lauren Oliver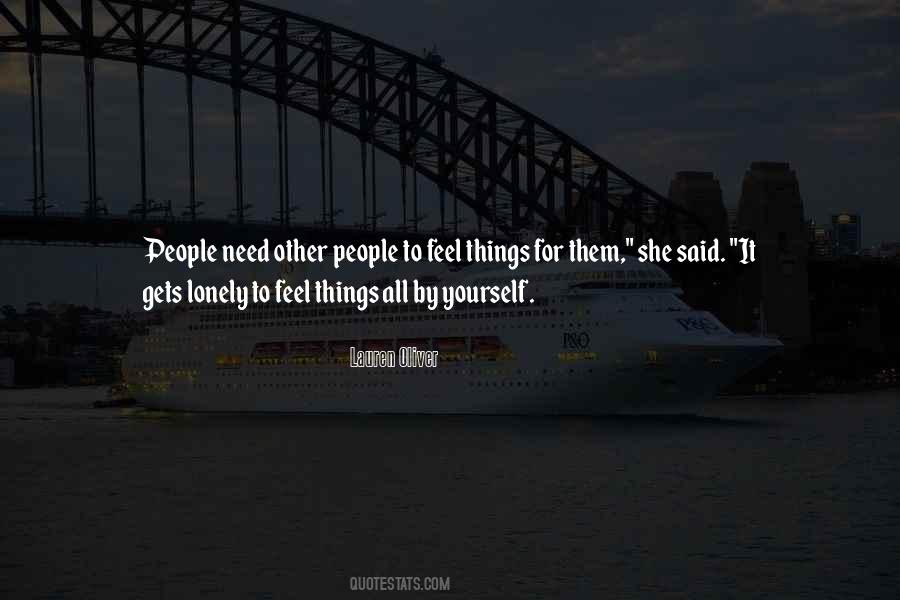 #31. Mom told me, "It probably gets pretty lonely to be Grandma, don't you think?" I told her, "It probably gets pretty lonely to be anyone. - Author: Jonathan Safran Foer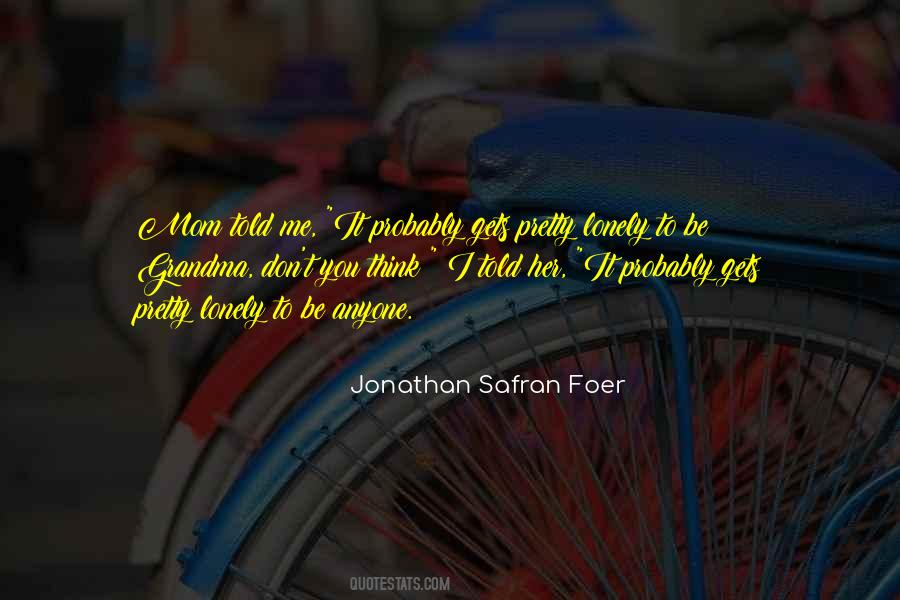 #32. In those days, I still thoroughly enjoyed the romance I called "by myself"; I didn't know yet how it gets lonely, picks up a sharp edge later on that ruins a day now and then
ruins more than that, if you're not careful. - Author: Elizabeth Kostova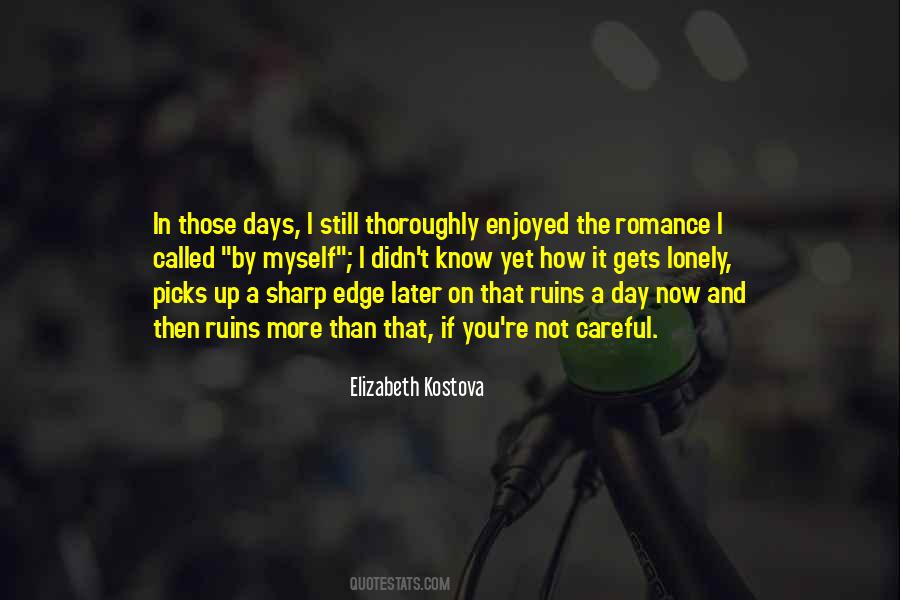 #33. Isn't it funny that at Christmas something in you gets so lonely for - I don't know what exactly, but it's something that you don't mind so much not having at other times. - Author: Kate Langley Bosher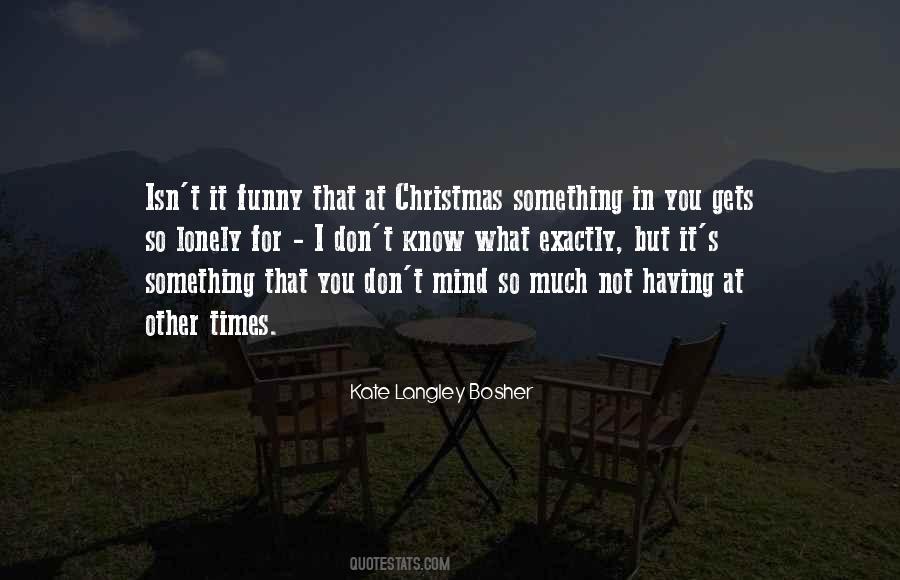 #34. Even a good place gets to be a rut, especially if you're standing in it alone ... Alone and lonely have the same root. - Author: Nora Roberts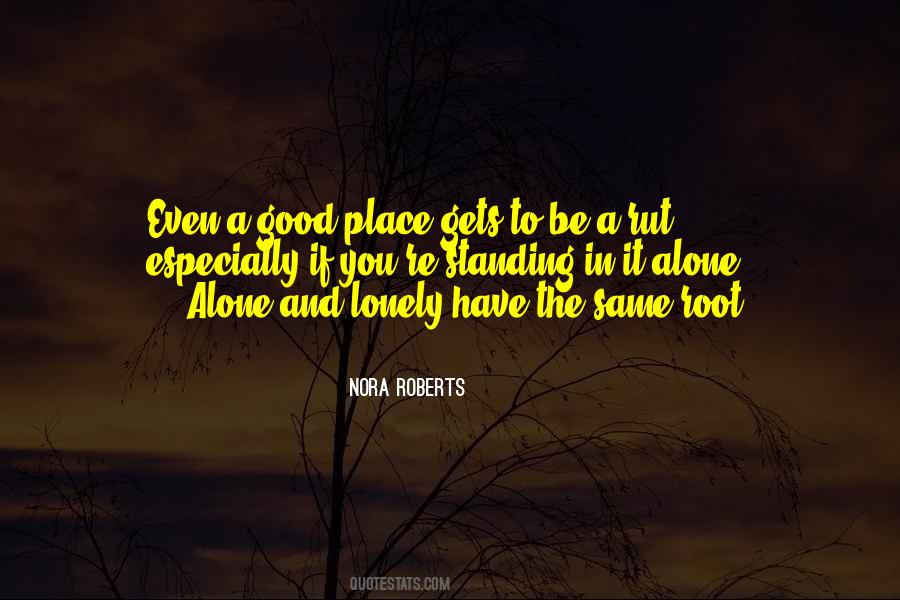 #35. The sky was dark blue twilight, pretty to look at but lonely to walk under. - Author: Lemony Snicket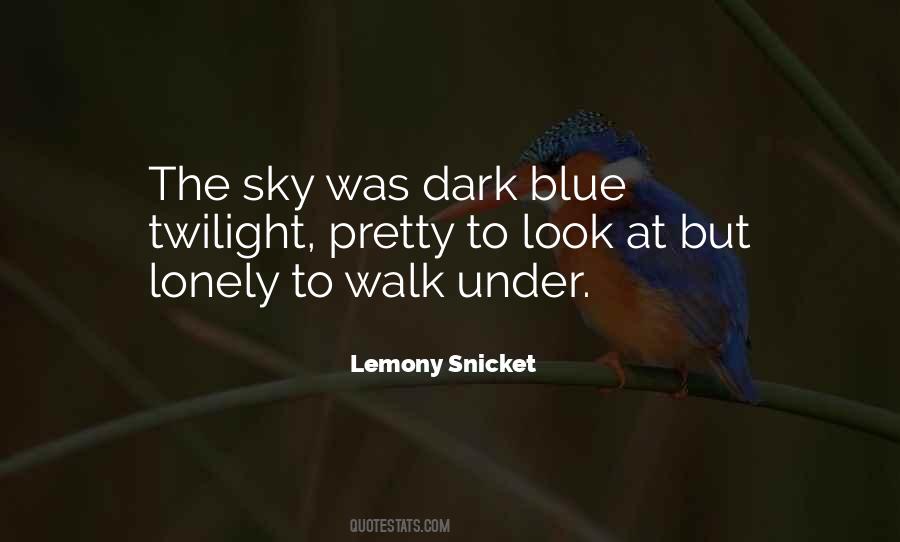 #36. Chrisfield looked straight ahead of him. He did not feel lonely any more now that he was marching in ranks again. His feet beat the ground in time with the other feet. He would not have to think whether to go to the right or to the left. He would do as the others did. - Author: John Dos Passos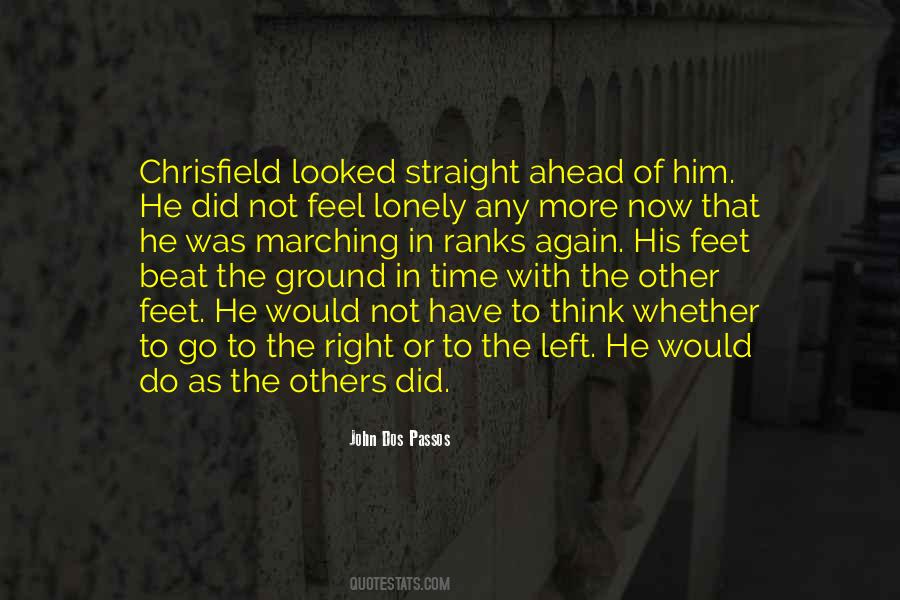 #37. My heart is a thousand years old. I am not like other people. - Author: Charles Bukowski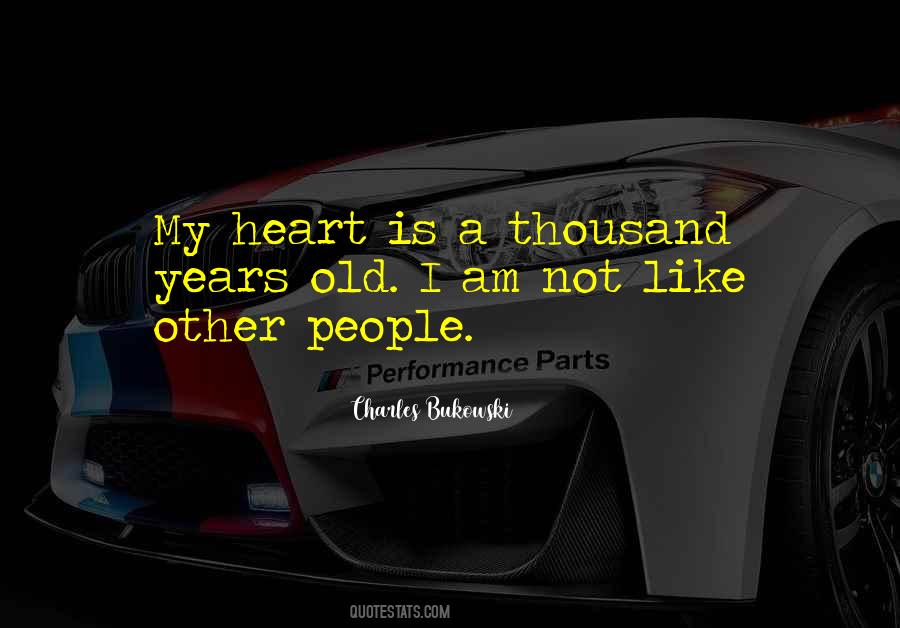 #38. If you help others with sincere motivation and sincere concern, that will bring you more fortune, more friends, more smiles, and more success. If you forget about others' rights and neglect others' welfare, ultimately you will be very lonely. - Author: Dalai Lama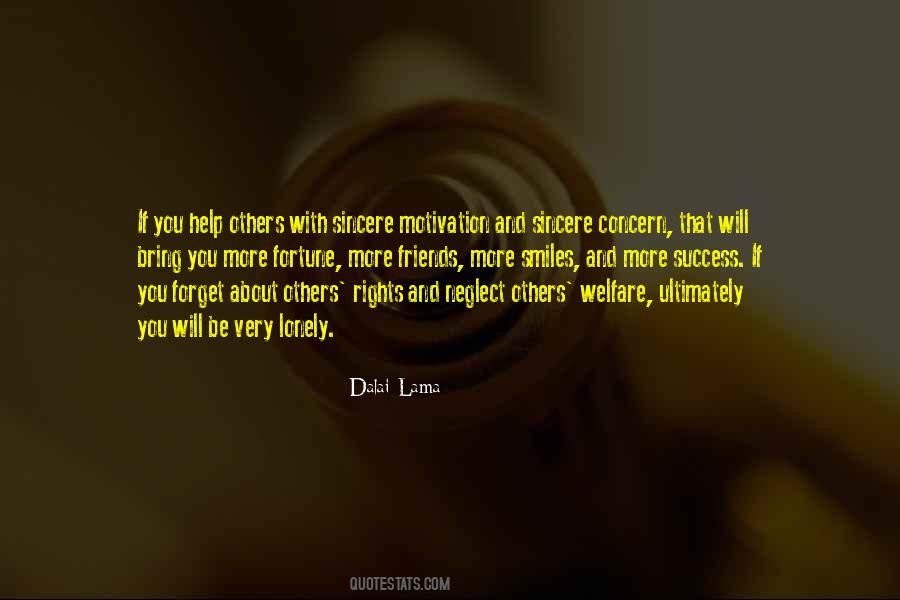 #39. Once there was a moose, a very poor, thin, lonely moose who lived on a rocky hill where only bitter leaves grew and bushes with spiky branches. One day a red motor car drove past. In the backseat was
a grey gypsy dog wearing a gold earring. - Author: Annie Proulx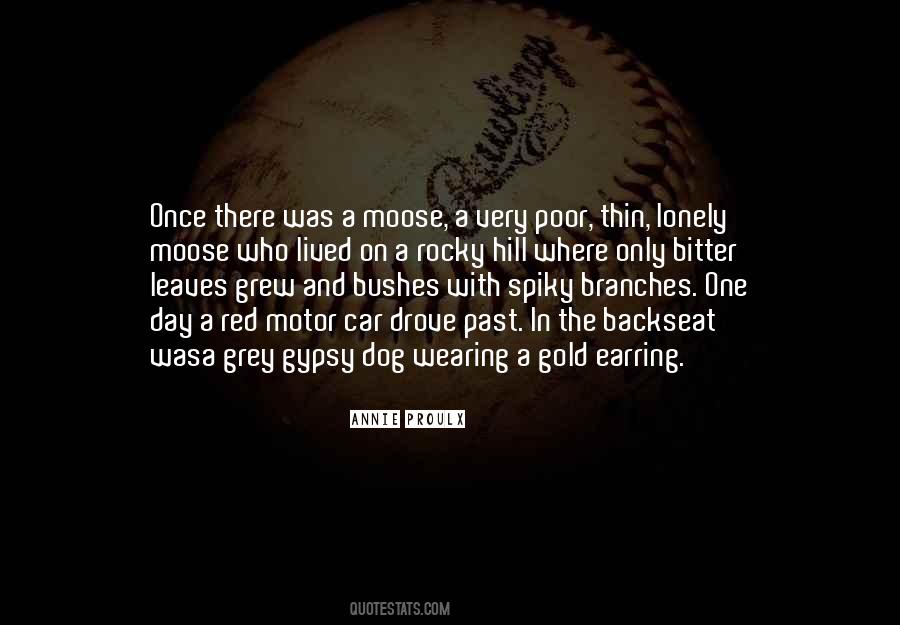 #40. 29. Most loneliness results from insulation rather than isolation. In other words, we are lonely because we insulate ourselves, not because others isolate us. - Author: James C. Dobson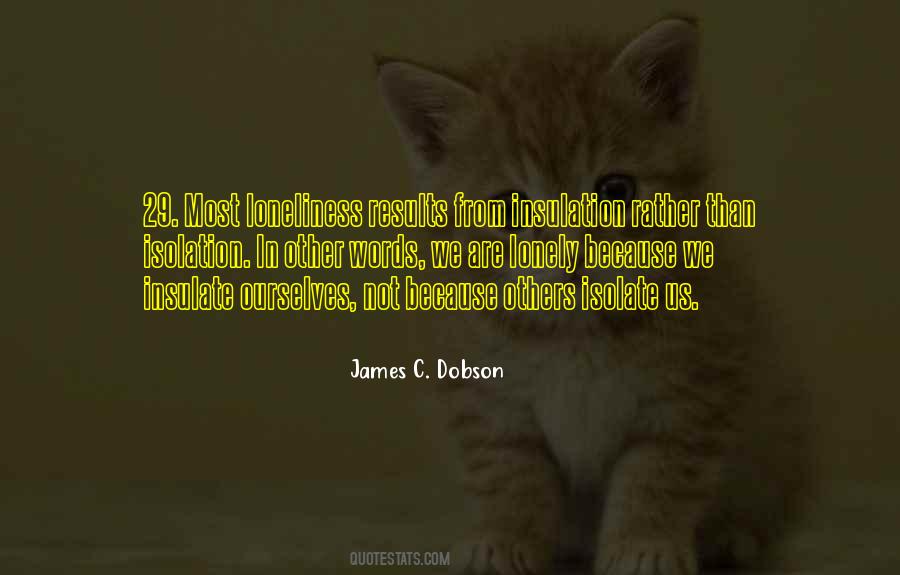 #41. I was so lonely." And Father Time said, "You were never alone. - Author: Mitch Albom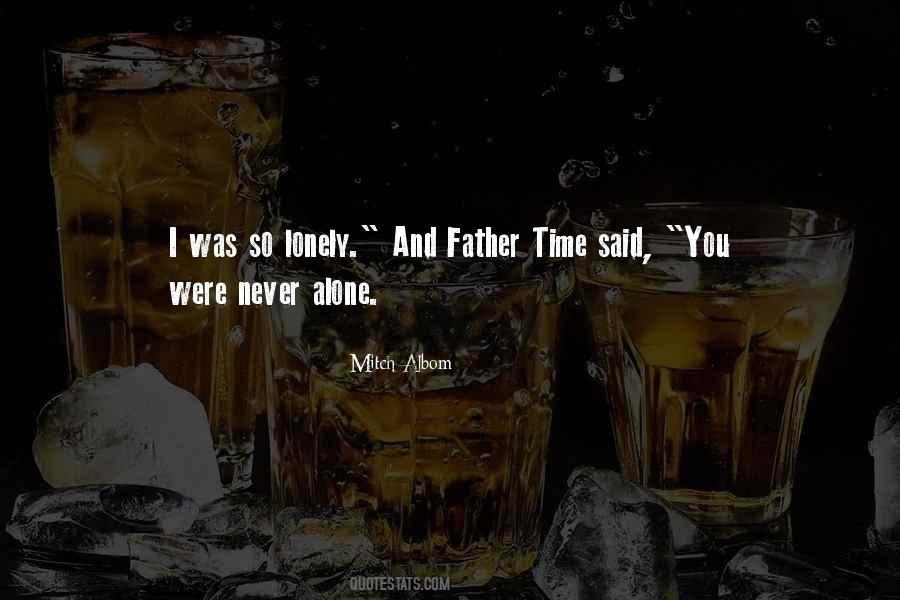 #42. Actual places, landscapes that exist[ed] simultaneously in both physical and metaphysical space ... true geographical refugia, verdant valleys dominated by protective mountain deities where people could seek solace as lonely pilgrims, or flee violence as a community in time of war. - Author: Wade Davis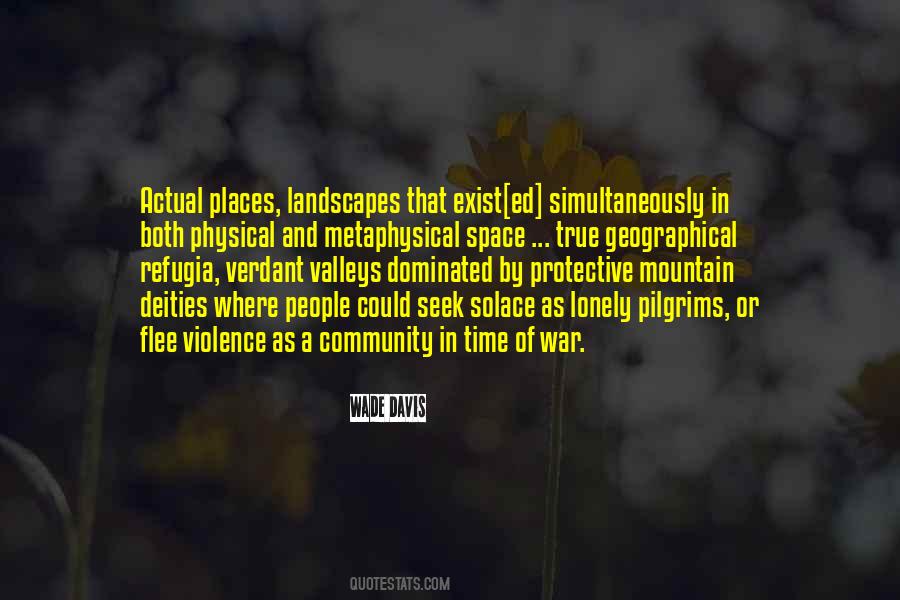 #43. When you least feel like it, do something for someone else. You forget about your own situation. It gives you a purpose, as opposed being sorrowful and lonely. - Author: Dana Reeve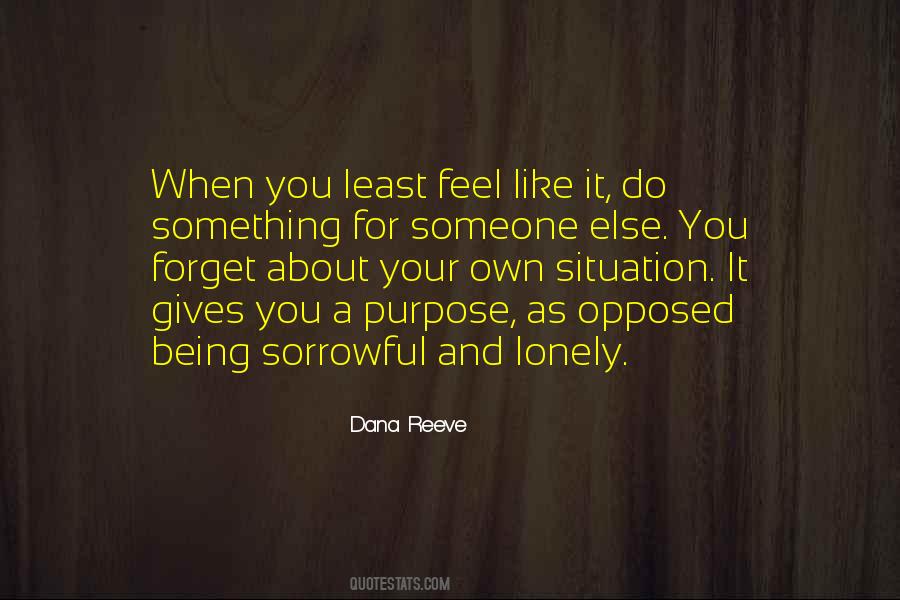 #44. If I keep myself busy I don't know how lonely I am. I only know how busy I am. - Author: Kate McGahan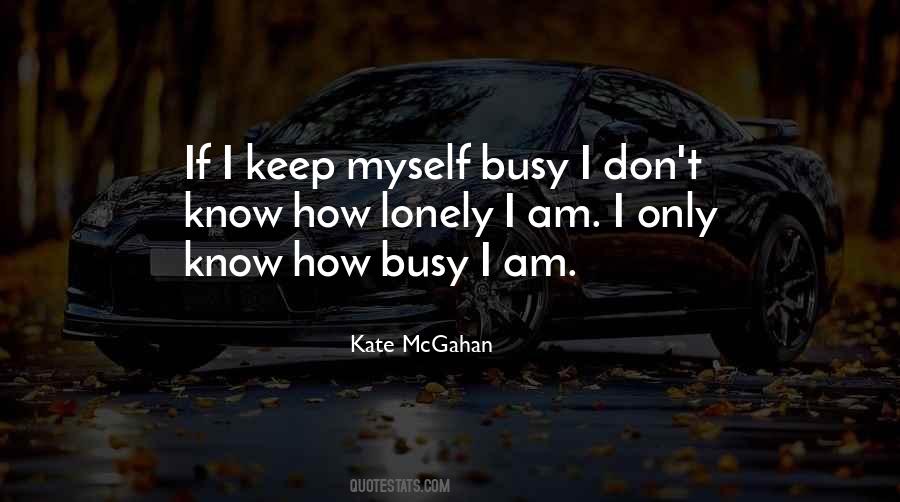 #45. If only, if only," the woodpecker sighs,
"The bark on the tree was as soft as the skies."
While the wolf waits below, hungry and lonely,
Crying to the moo-oo-oon,
"If only, If only. - Author: Louis Sachar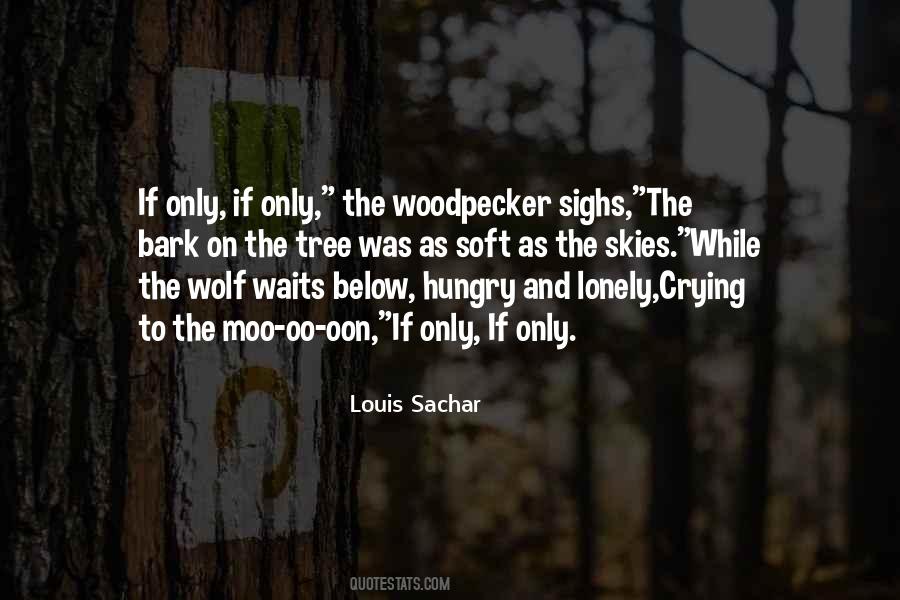 #46. And yet we couldn't leave
it was if the rocks were holding us there. I mean, they were only rocks. But for some reason, those rocks made lonely feel good. - Author: Cynthia Kadohata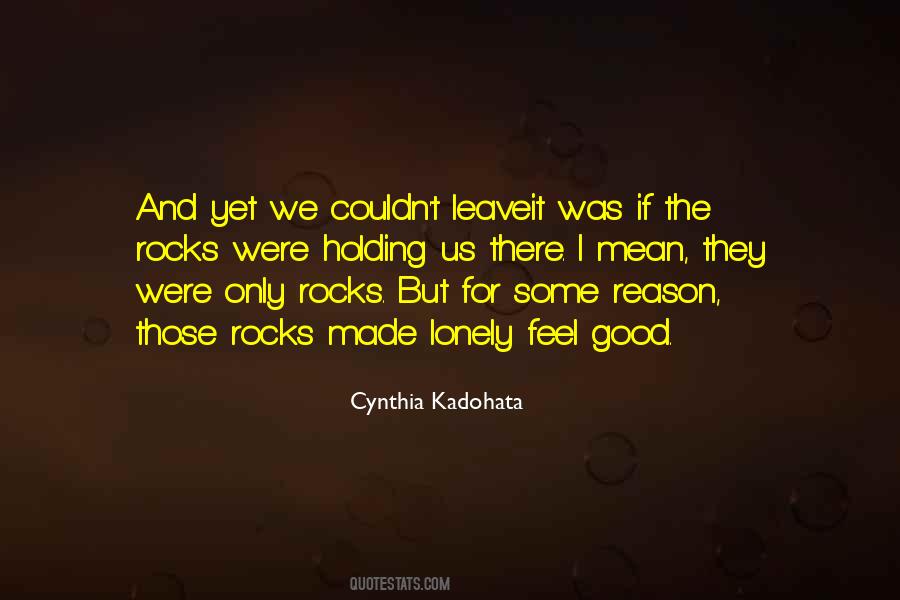 #47. Tuesday, Wednesday, Thursday, and today -- all without seeing him. It is a long time to be alone; still, it is better to be alone that unwelcome. I had to have company -- I was made for it, I think -- so I made friends with the animals. - Author: Mark Twain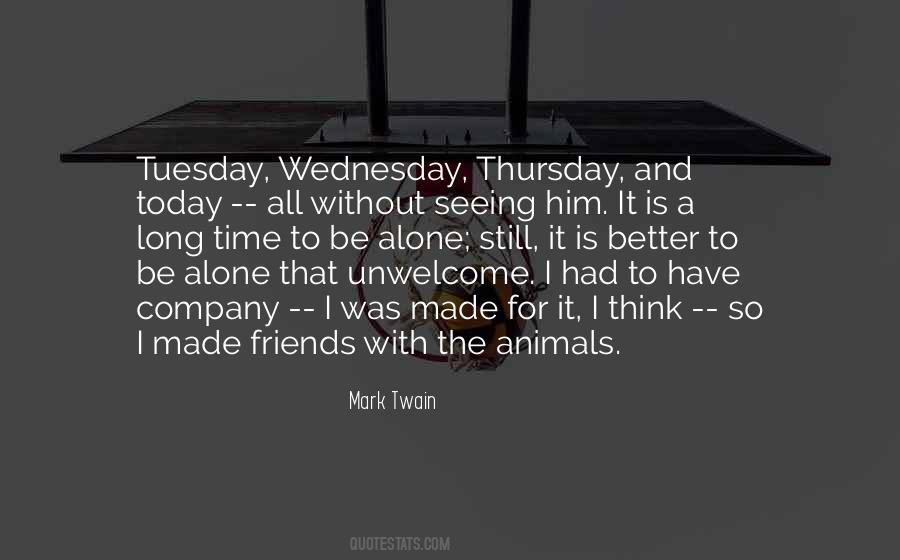 #48. It's when you have friends that you can afford to be lonely. When you know a lot of people, loneliness becomes a luxury. It's only when you're forced to be lonely that it's bad. - Author: Vera Caspary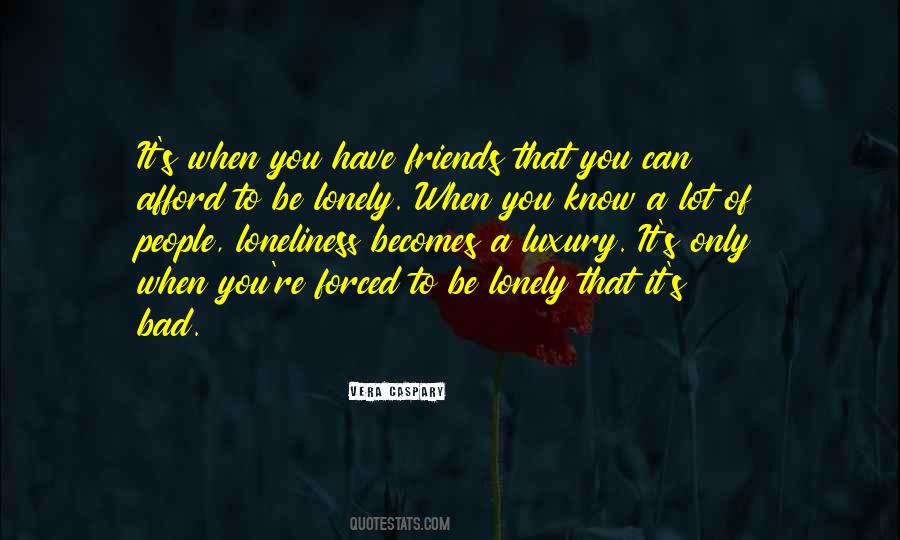 #49. And it occurred to me; I was not part of the action. Oh God, I thought, I'm not an anthropologist. I'm the lonely voice-over narrator of adolescence. The bitter, voice-over voice. - Author: Joanna Pearson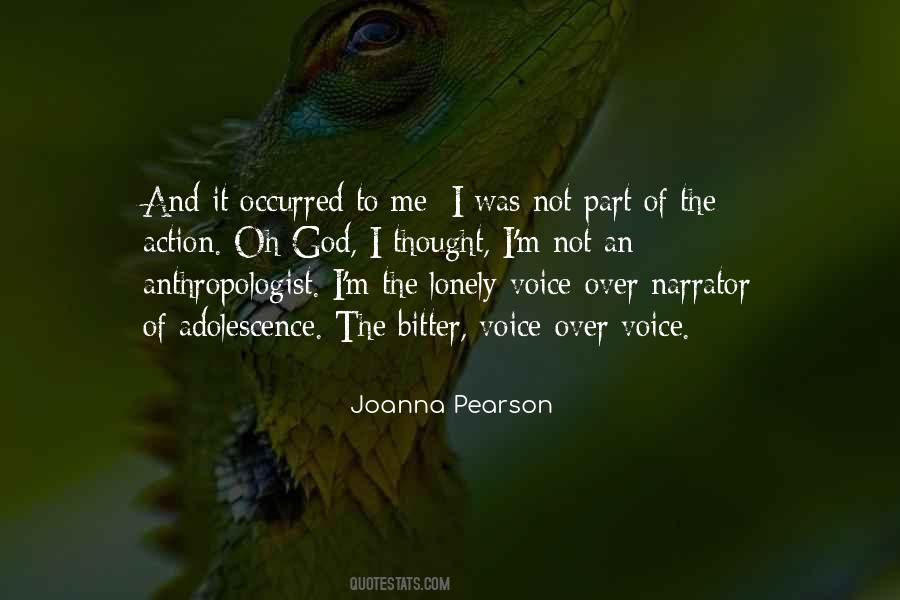 #50. Where the vast cloudless sky was broken by one crow I sat upon a hill - all alone - long ago; But I never felt so lonely and so out of God's way, As here, where I brush elbows with a thousand every day. - Author: Harry Kemp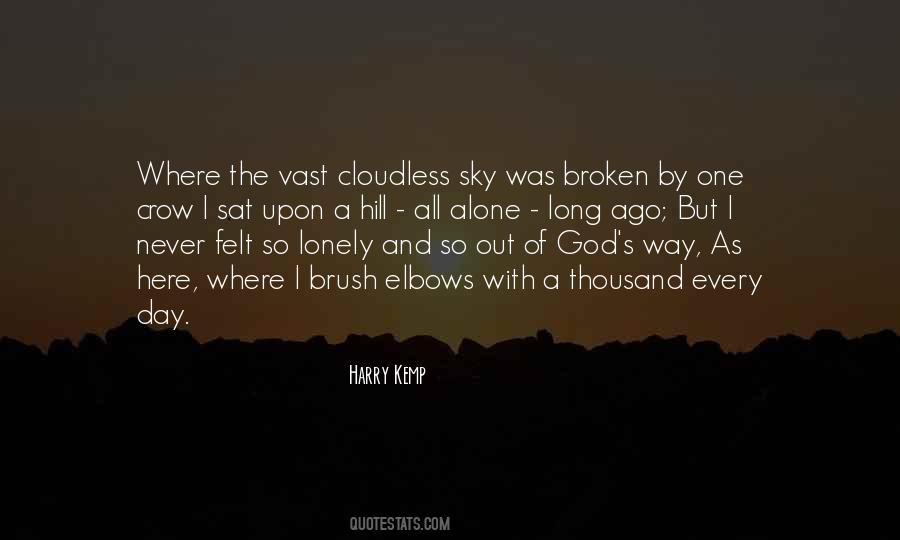 #51. If you don't learn how to be alone, you'll always be lonely, loneliness is failed solitude. - Author: Sherry Turkle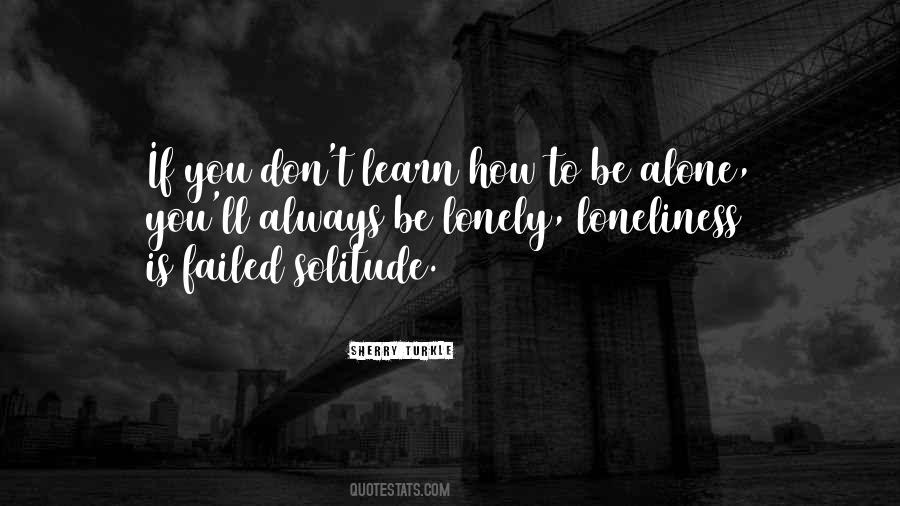 #52. I'm not afraid to be lonely at the top. - Author: Barry Bonds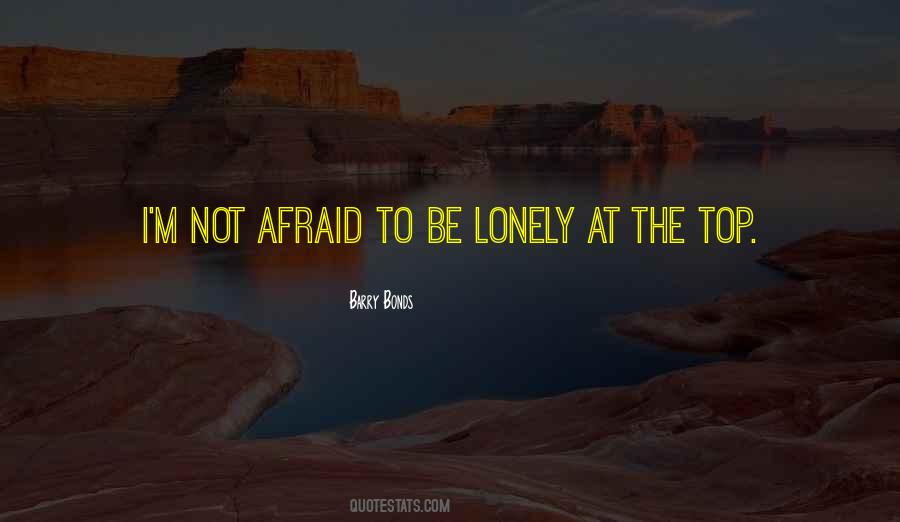 #53. I realize that I only have words and that, from time to time, as I hold them in my arms I am less lonely. - Author: Slavenka Drakulic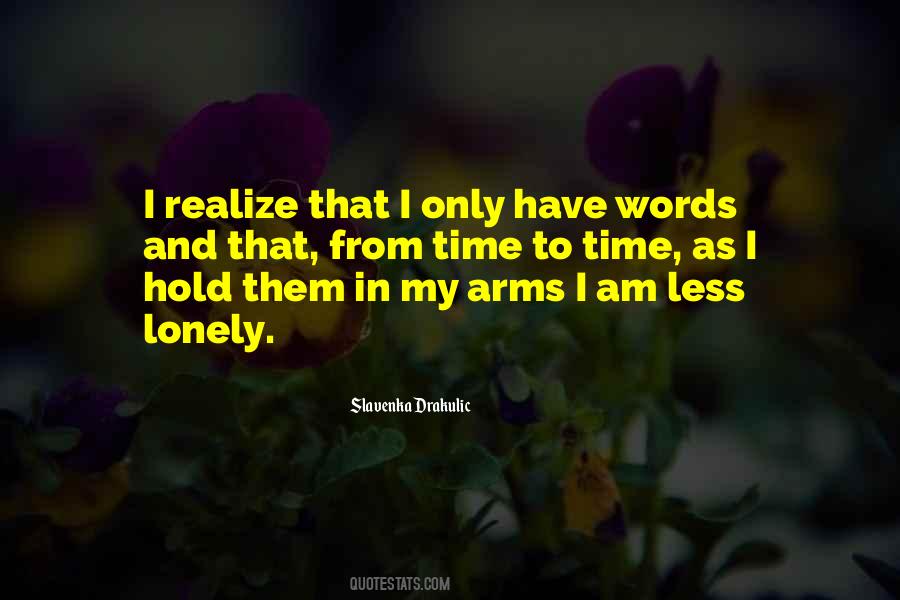 #54. When I'm feeling sad, or lonely, and I don't know what I'm doing and I don't know where I'm going, I imagine the Cool Awesome Future Version of Myself just telling my present self, "It's okay. You just gotta grab that giraffe by the ears and ride it on out." - Author: Jenna Marbles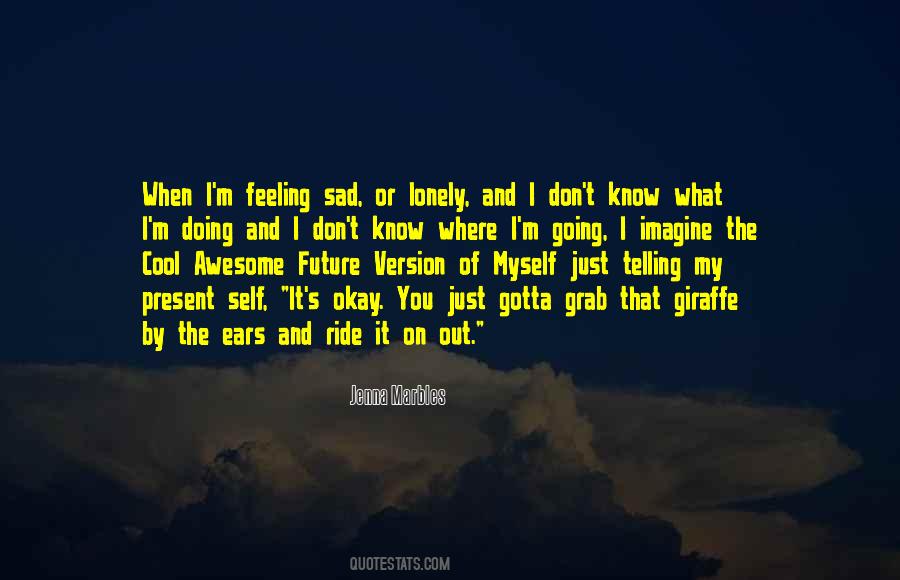 #55. Didn't know one another's names or ages or reasons for being there, and that was fine, because silence isn't the same when it's shared. Its sad and lonely sides are shunted off. - Author: Dinaw Mengestu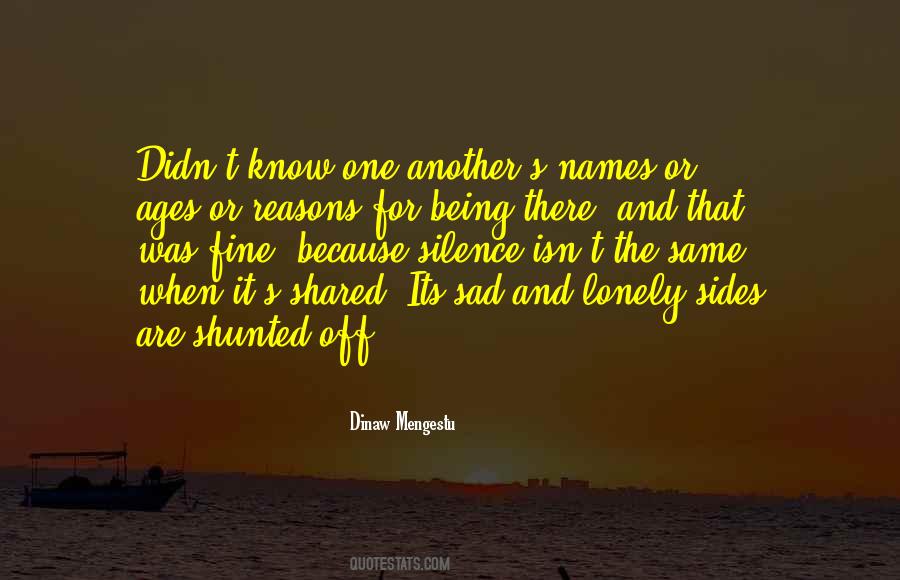 #56. When you're feeling down, sad, lonely, negative, you don't want to take care of yourself - and the weight problem and the diabetic problem and the heart attack and stroke problems and high cholesterol set in. - Author: Richard Simmons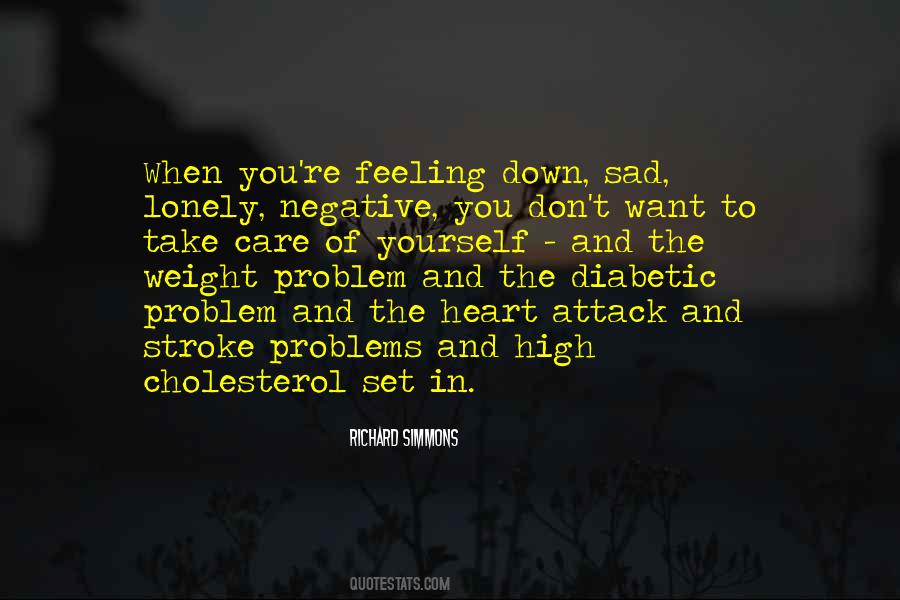 #57. The long lonely cry of a suffering boy he could not help chilled Magnus through to the bone, like cold water seeping through to find a grave. Sometimes he thought they were all forsaken, every soul on this earth.

Even the Nephilim. - Author: Cassandra Clare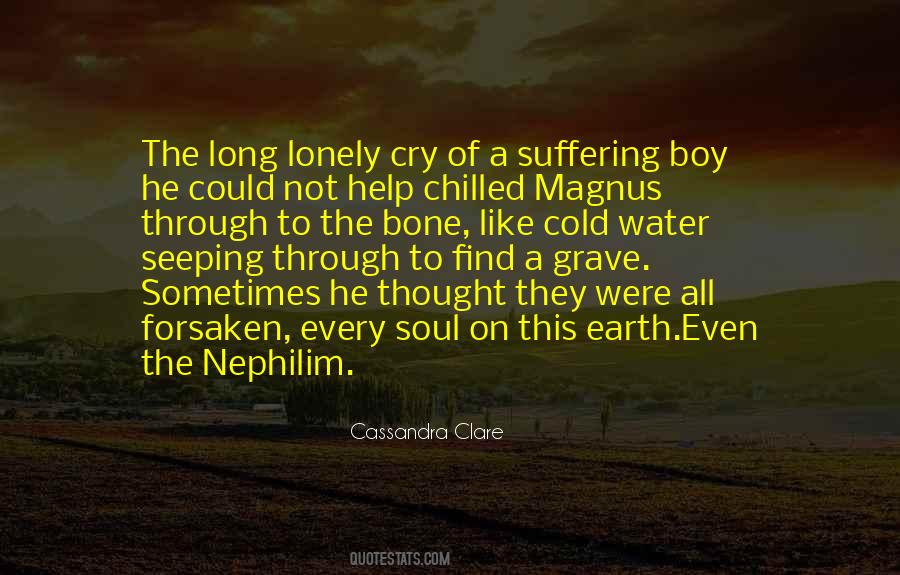 #58. I like working alone. I feel freer, less constrained. I know what I have to do and I try to do it. There are no superficial hangups. - Author: Oliver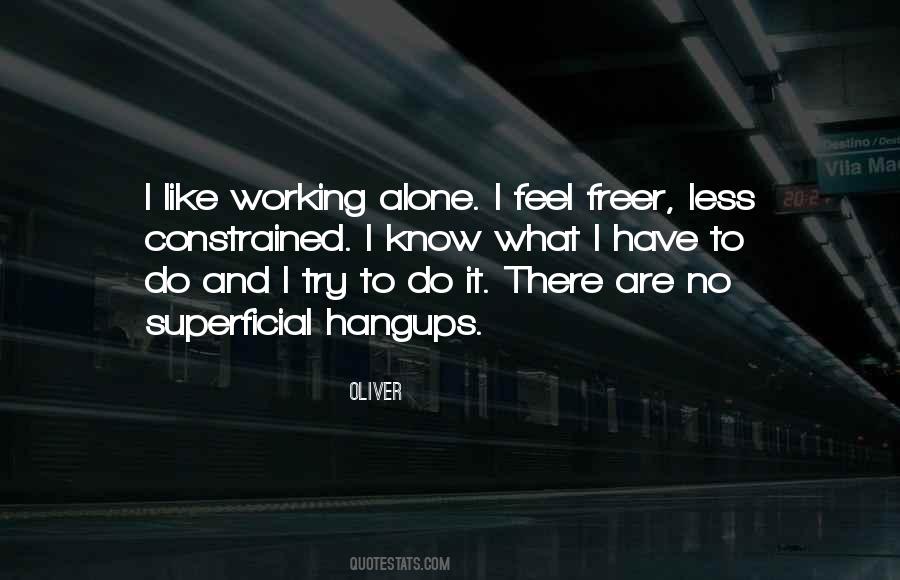 #59. Music was my oxygen. It's what saved me from being a really lonely and scared teenager. - Author: Corey Hart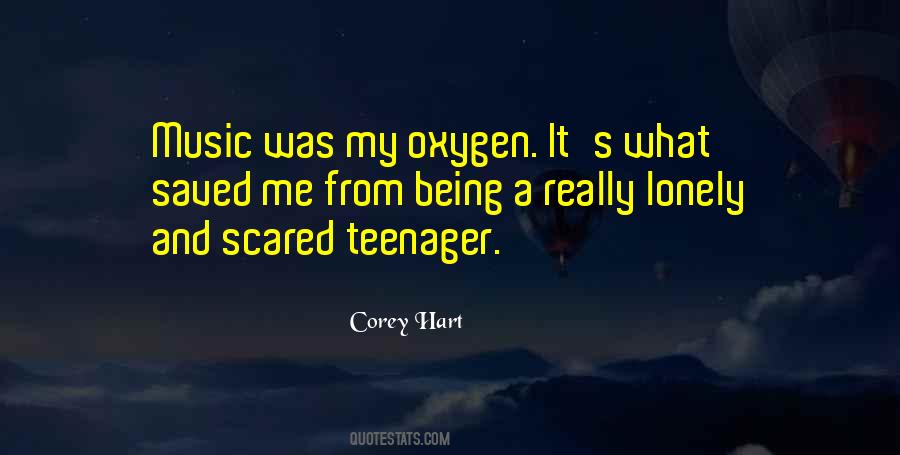 #60. I've liked life well enough, but I reckon I'll like death even better as soon as I've gotten used to the feel of it ... I shouldn't be amazed to find it less lonely than life after I'm once safely settled. - Author: Ellen Glasgow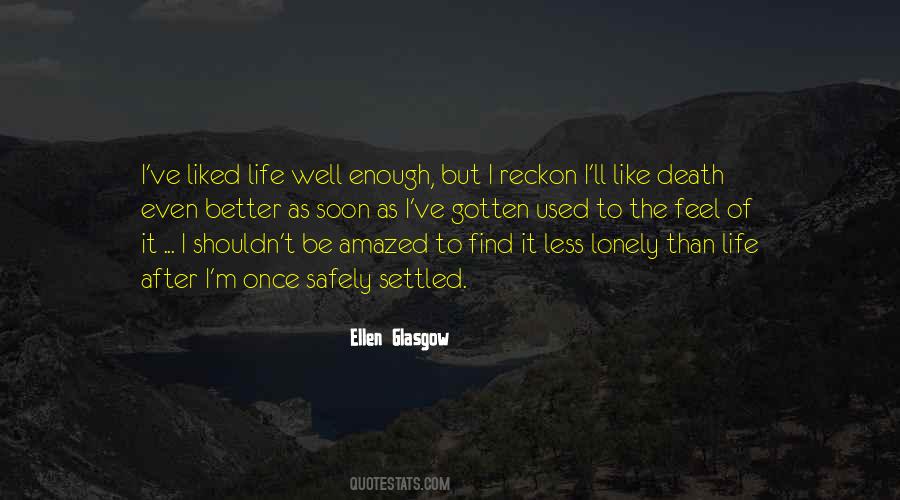 #61. There is no greater isolation a man may experience than to be lonely in a crowd. - Author: Claire North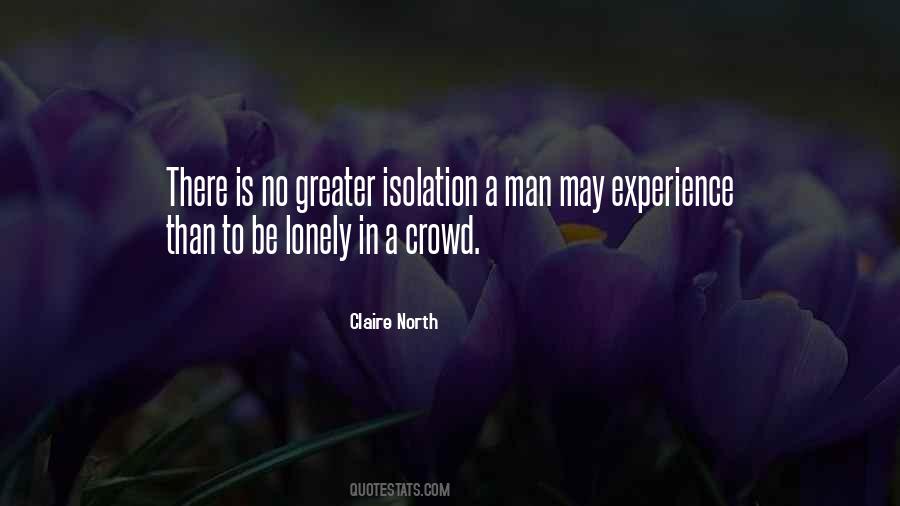 #62. I get so lonely that at times, I literally think it might kill me. - Author: Tillie Cole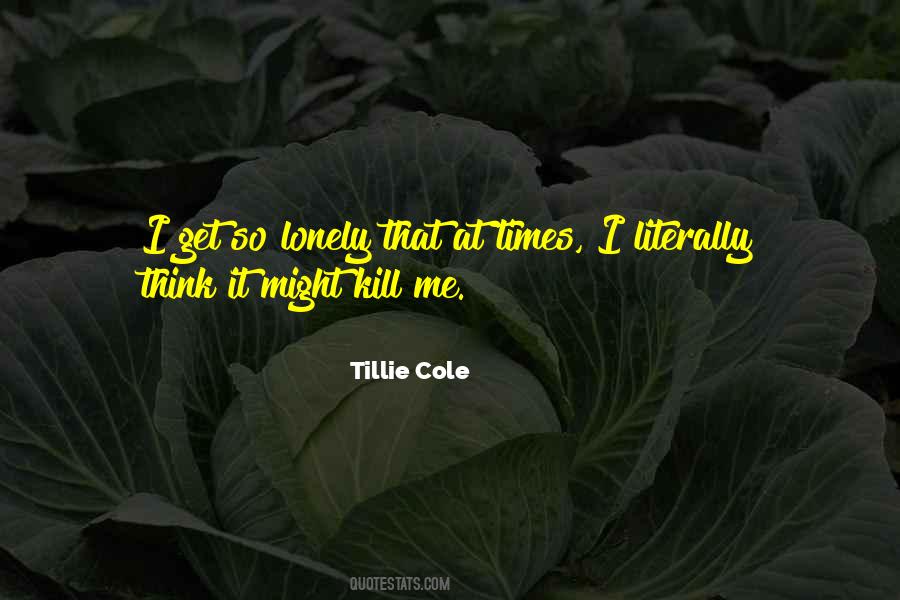 #63. It is in the company of others that one can be really lonely, for then one's personality is forced openly to try to express what it's separate individuality is. - Author: Nanamoli Thera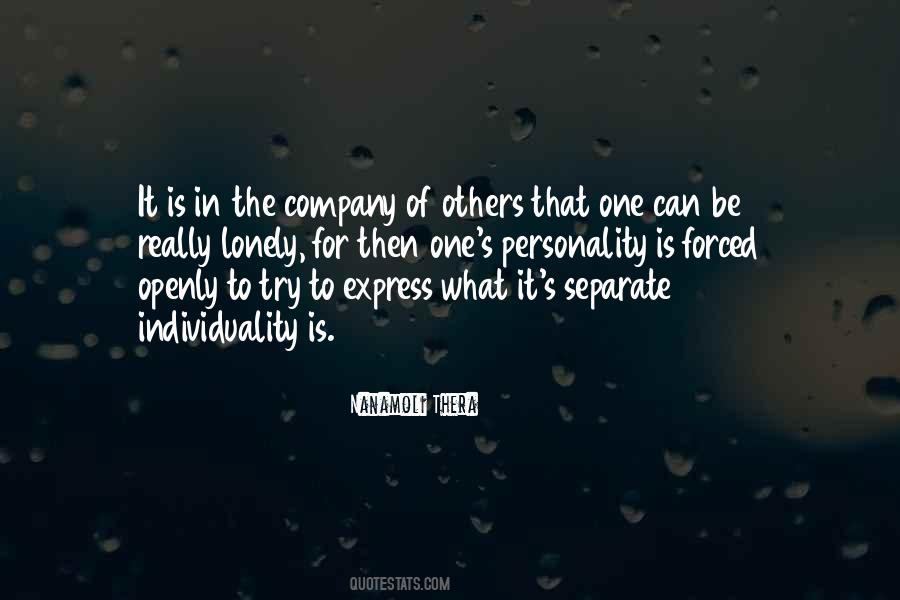 #64. Lies had deserted me, and I felt as lonely as though they had been my only friends. - Author: Graham Greene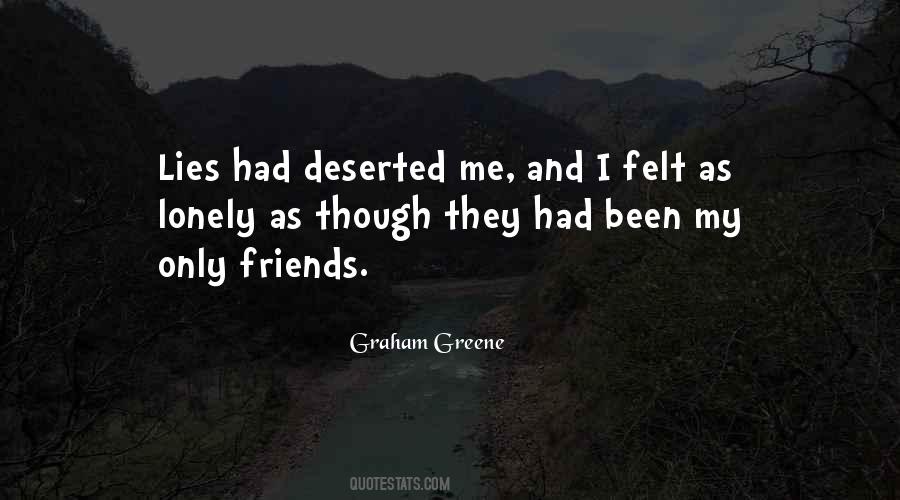 #65. I felt lonely then. This is the time when you need somebody. This is the time when it is good to have a wife, and children, to absorb your grief, to hold on to you. This is when you pay, and pay and pay, for pretending that you don't need anybody. - Author: Rick Bragg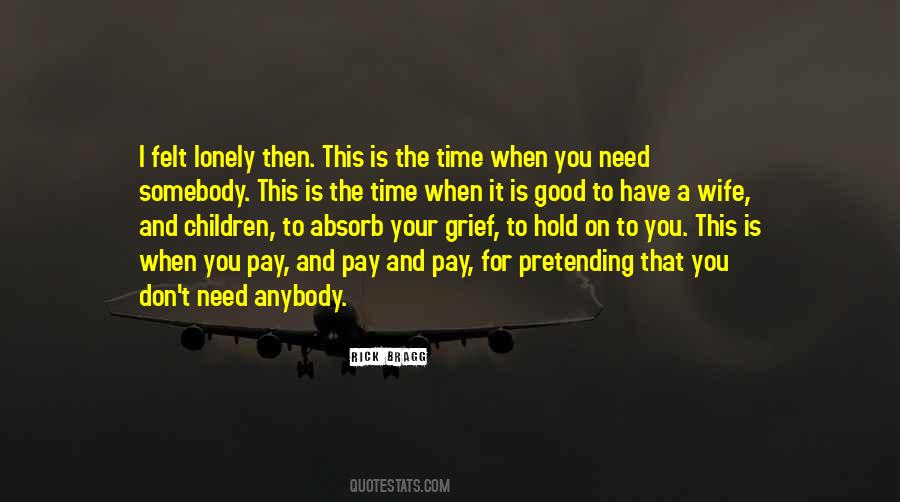 #66. It always seemed to me," she said at last, "that it must require a great deal of courage to be an artist, if only because the creative process is such a lonely one. I should imagine it must be all the more difficult for a woman. - Author: Richard Yates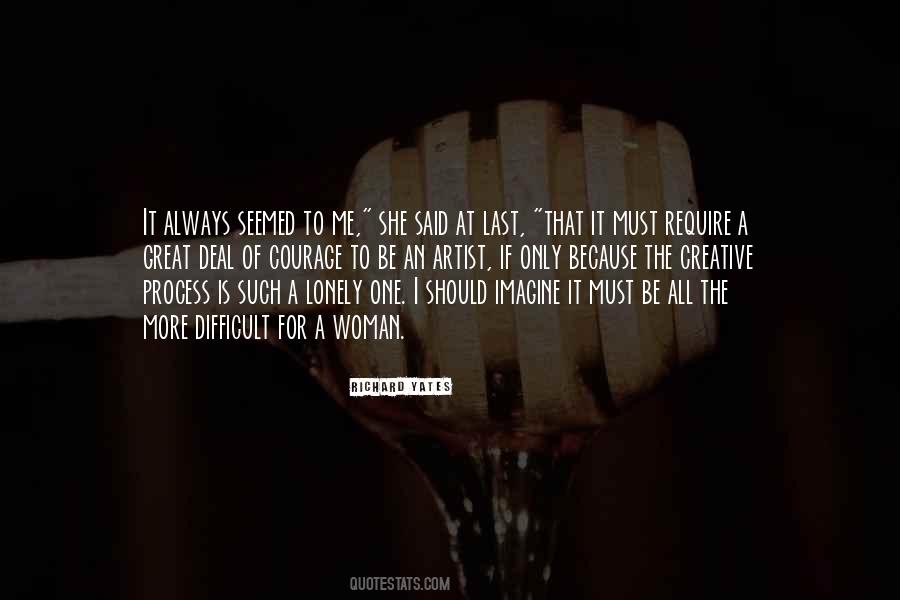 #67. The invigorating scent of the sea was nectar to her wearied body, the immensity of the lonely cliffs was silent and dreamlike. Her brain only remained conscious of its ceaseless, its intolerable torture of uncertainty. - Author: Emmuska Orczy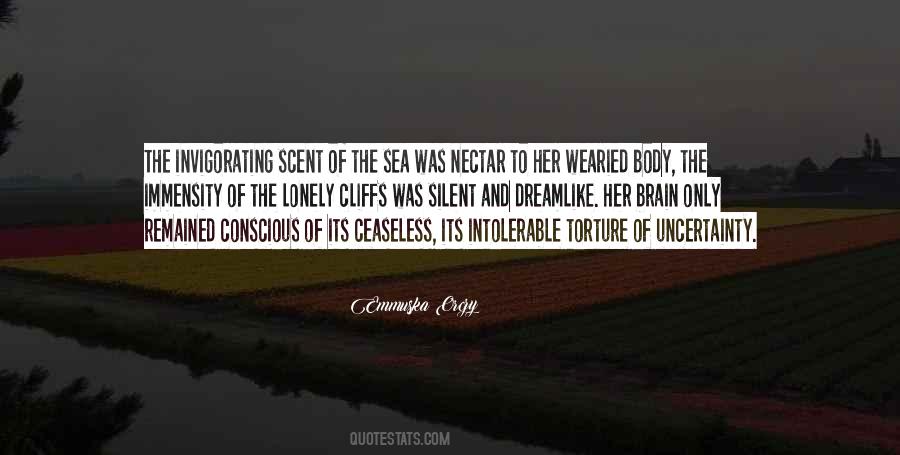 #68. Writer is always alone. But every author is a creator, and gods are lonely. - Author: Lara Biyuts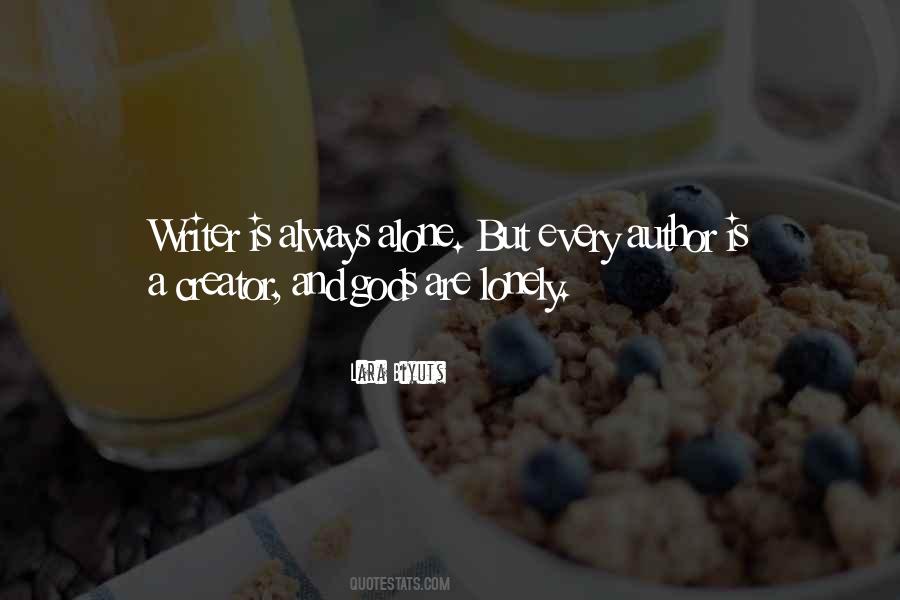 Famous Authors
Popular Topics