I Am A Good Driver Famous Quotes & Sayings
List of top 32 famous quotes and sayings about i am a good driver to read and share with friends on your Facebook, Twitter, blogs.
Top 32 I Am A Good Driver Quotes
#1. I'm a good driver. - Author: Ian Somerhalder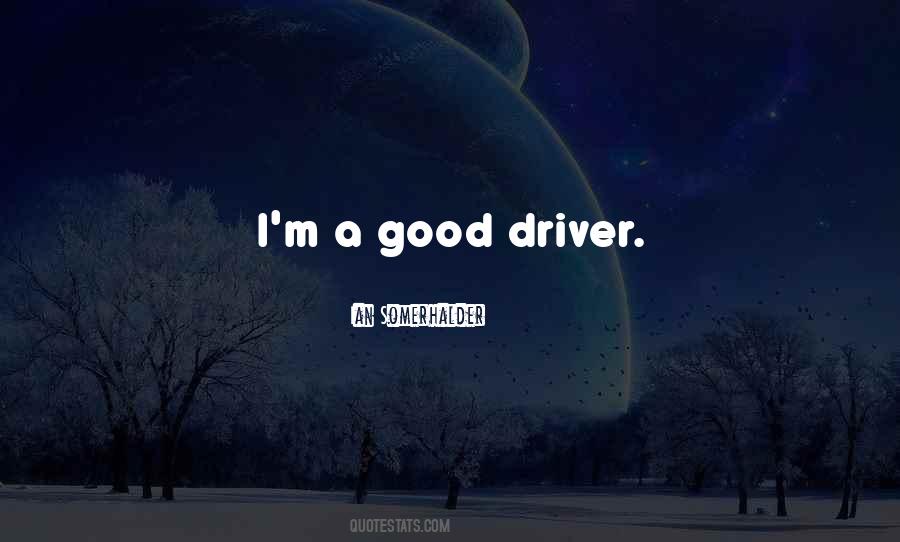 #2. I am a very good driver - a defensive driver. - Author: Kelly Carlson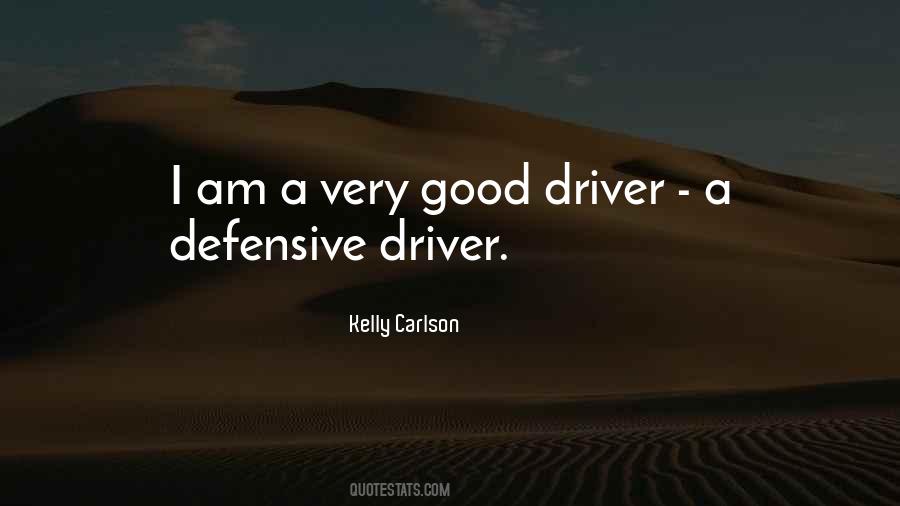 #3. Turns out ovaries work just as good as balls when you're in the driver's seat. - Author: Reece Butler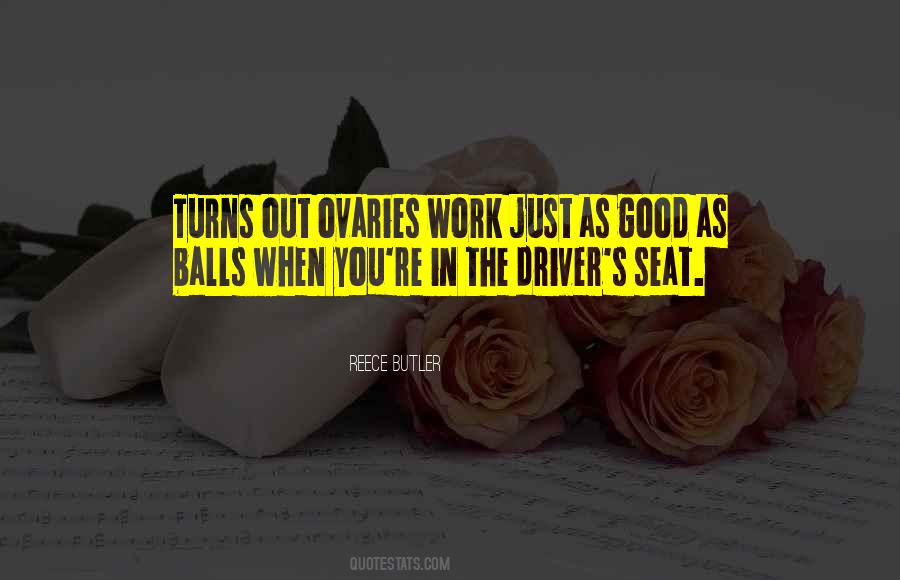 #4. Good thing about hanging out with a pregnant woman: designated driver by default. - Author: Amelia C. Gormley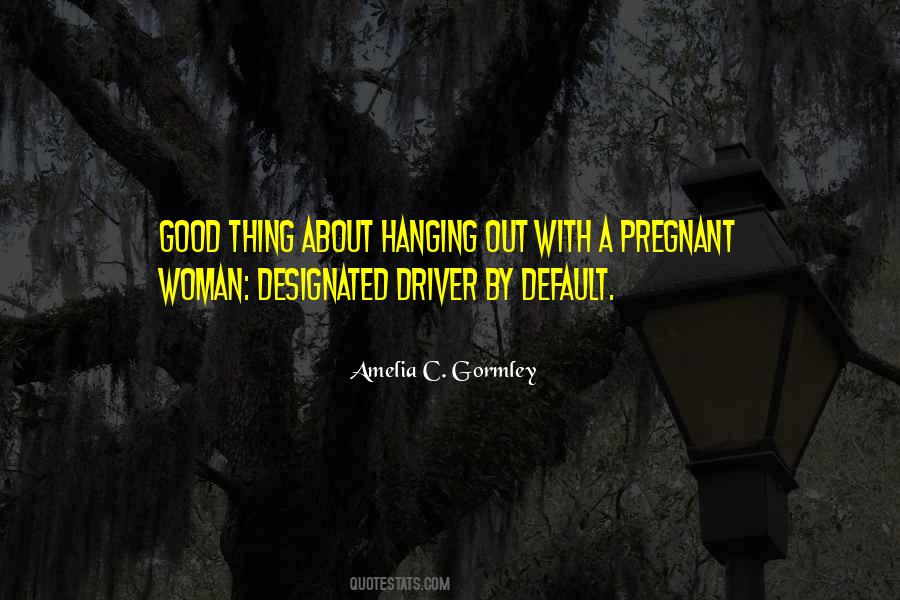 #5. Well, if someone is a bad driver and all the other drivers around them are good drivers, then they are safe because all the good drivers will dodge the bad driver so that there is no car crash. But if there is another bad driver, then there can be a crash. - Author: F Scott Fitzgerald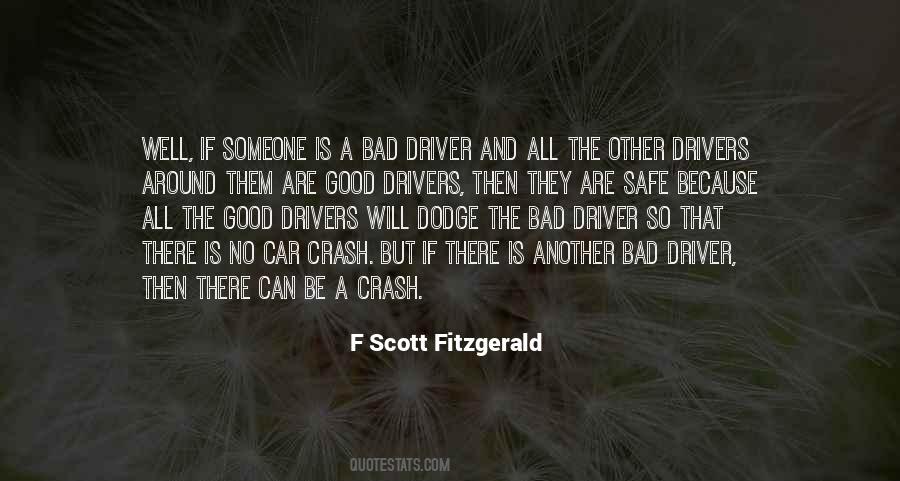 #6. I assure you that the training that you get in a midget, in a sprint car and perhaps in a Silver Crown car is really the kind of experience that makes you into a damn good race driver. - Author: Rodger Ward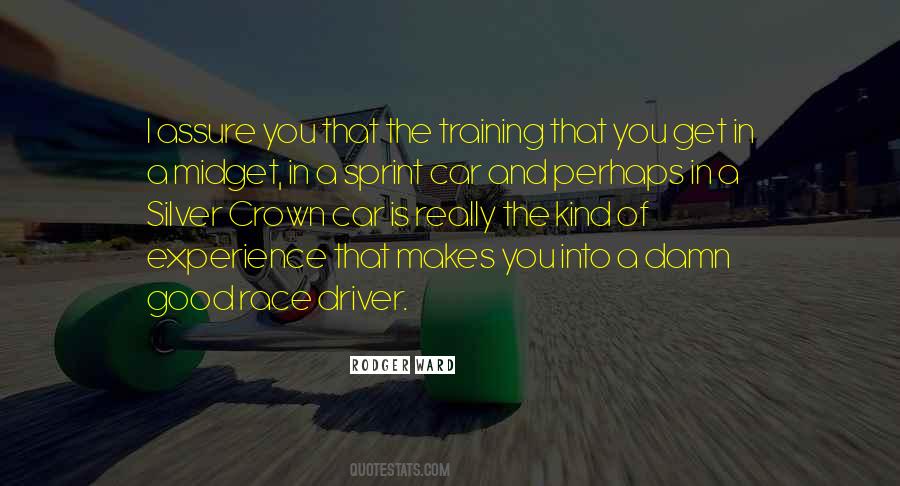 #7. There's a metal train that a mile long and at the very back end a lightning bolt struck her. How long til it reaches and kills the driver, provided that he's a good conductor? - Author: Bo Burnham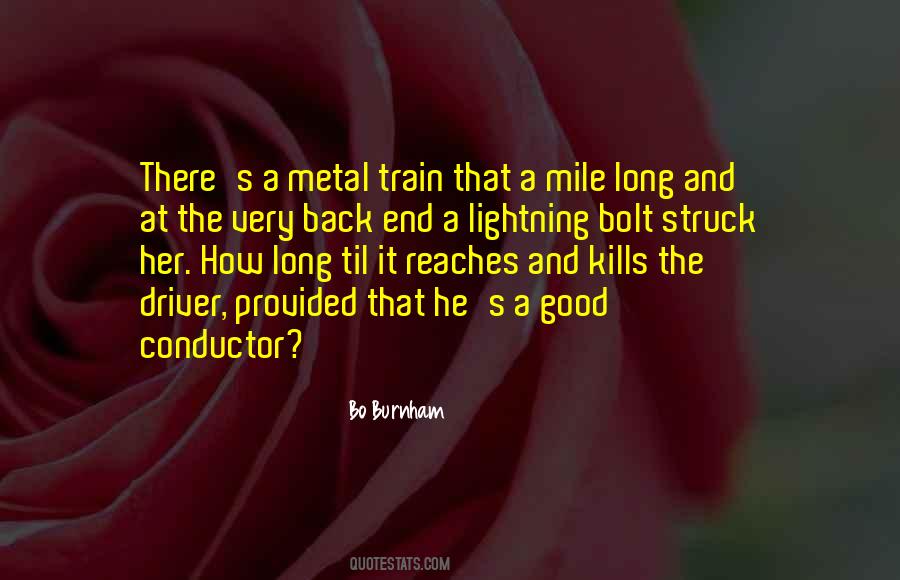 #8. Passion is the driver of achievement in all fields. Some people love doing things they don't feel they're good at. That may be because they underestimate their talents or haven't yet put the work in to develop them. - Author: Ken Robinson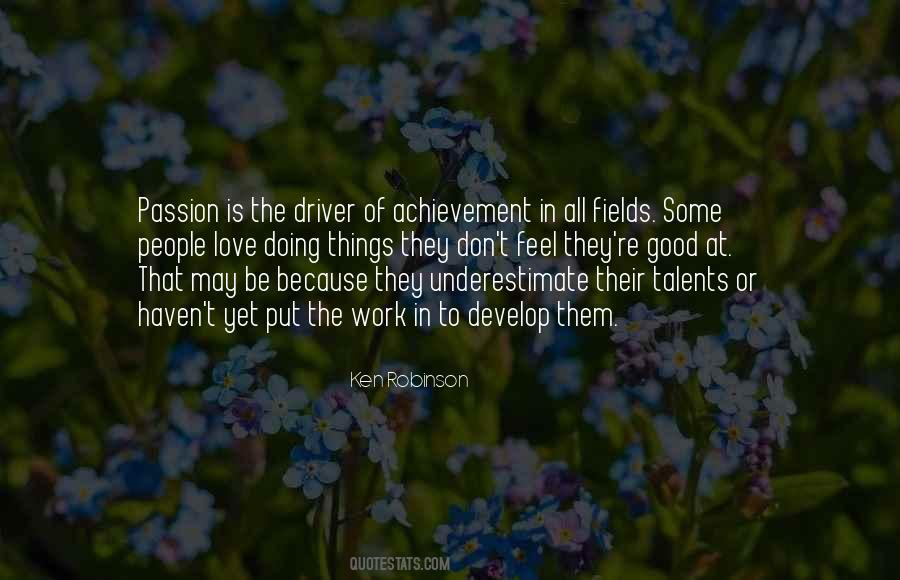 #9. Michael Schumacher deserved the driver's championship. To be honest, I didn't want to keep my record as the last Ferrari world champion; it's never done me any good! - Author: Jody Scheckter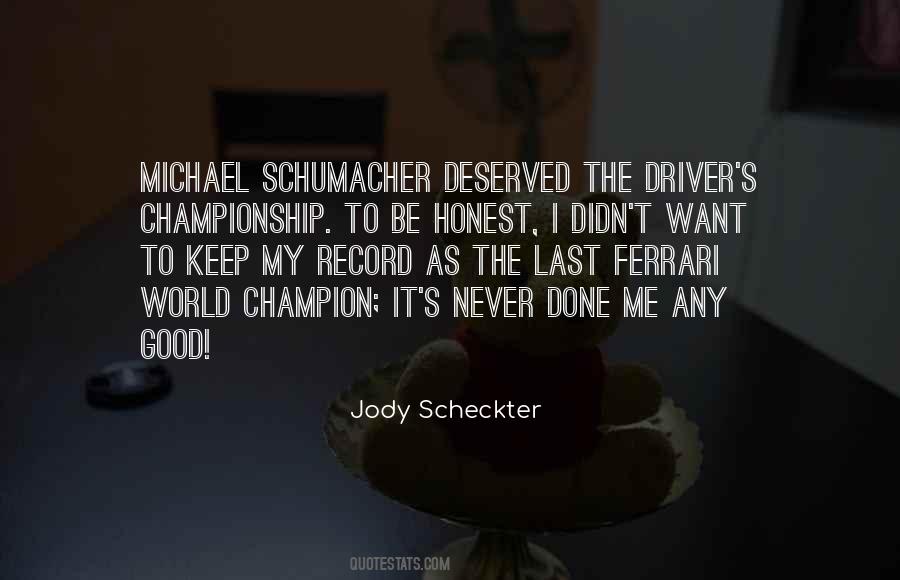 #10. Everywhere I go now, people are like, 'That's the guy from 'Dancing With the Stars!' It's pretty good that you're not just a football player but you're in the entertainment world. - Author: Donald Driver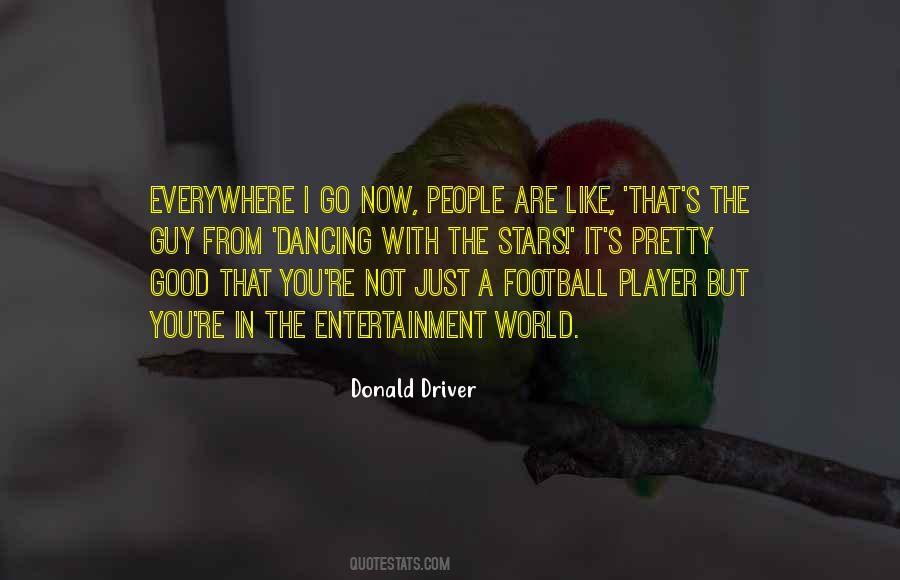 #11. I think fear is what keeps us from going over the edge. I mean, as a race car driver, I don't think what makes a good race car driver is a fearless person. I think it's somebody that is comfortable being behind the wheel of something that's somewhat out of control. - Author: Jeff Gordon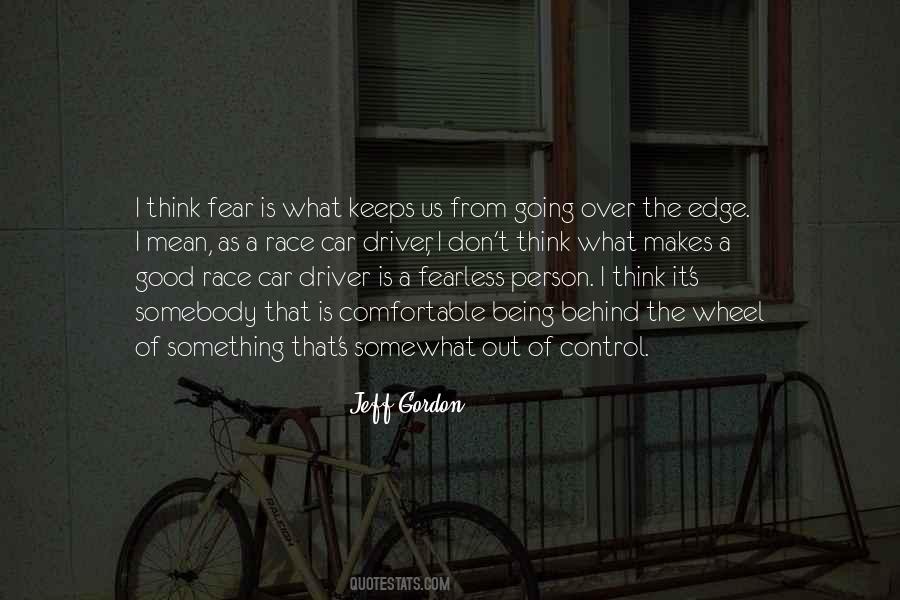 #12. I can't wait to be able to drive, but it's hard. Good driving doesn't really run in my family genes. My mother is possibly the worst driver ever. - Author: Emma Watson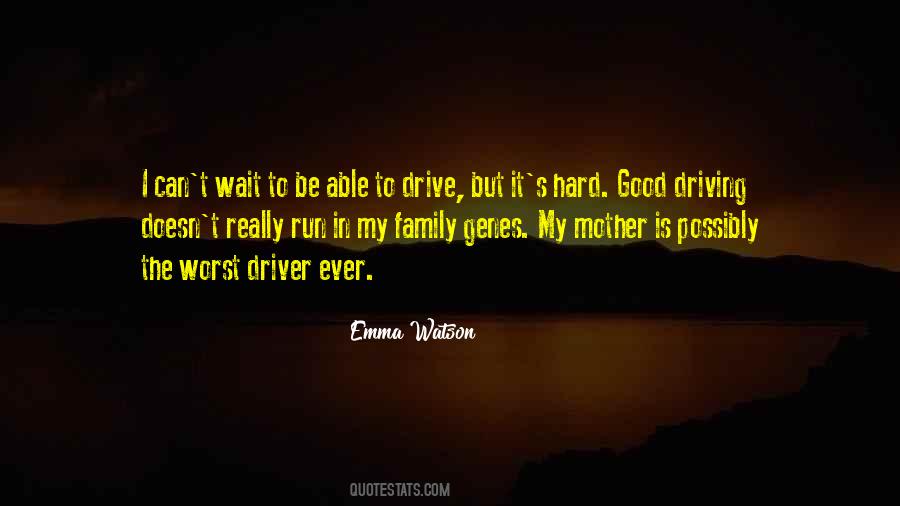 #13. I don't like driving through the rain. Your tour is only going to go as good as your bus driver, kinda like your band is only going to be as good as your drummer. - Author: Piggy D.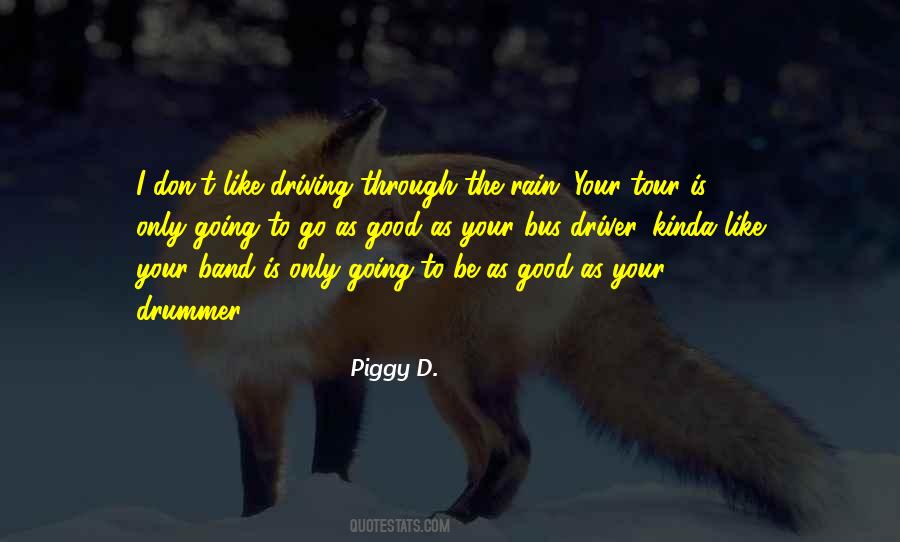 #14. There were definitely dark nights when you're like, 'Maybe joining the military wasn't such a good idea.' But, in a way, it was the best training to be an actor. - Author: Adam Driver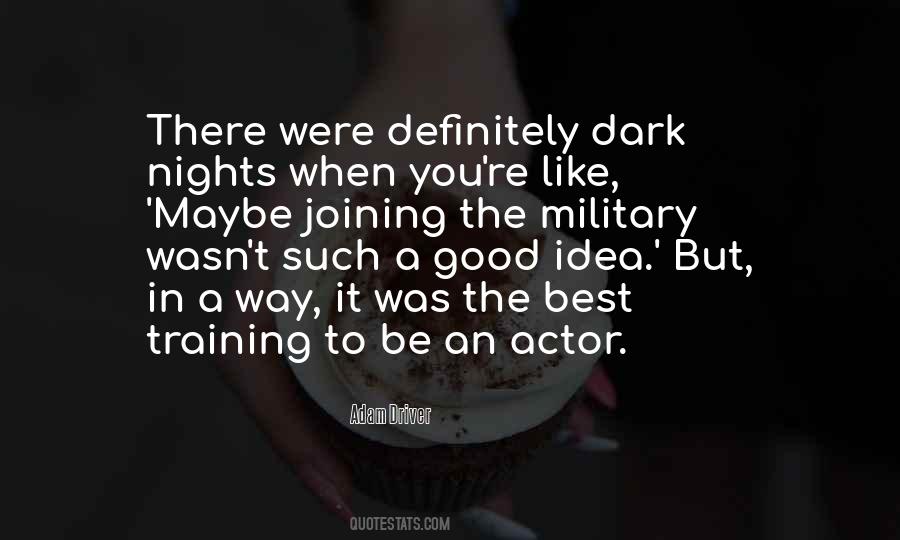 #15. I loved her," Robinson said. "And I loved the sick girl you were when I met you, and I loved the good student and the bad driver. I loved the car thief, the hitchhiker, the quoter of novels I haven't read, and the hater of Slim Jims ... Axi Moore, I've loved every you there ever was. - Author: James Patterson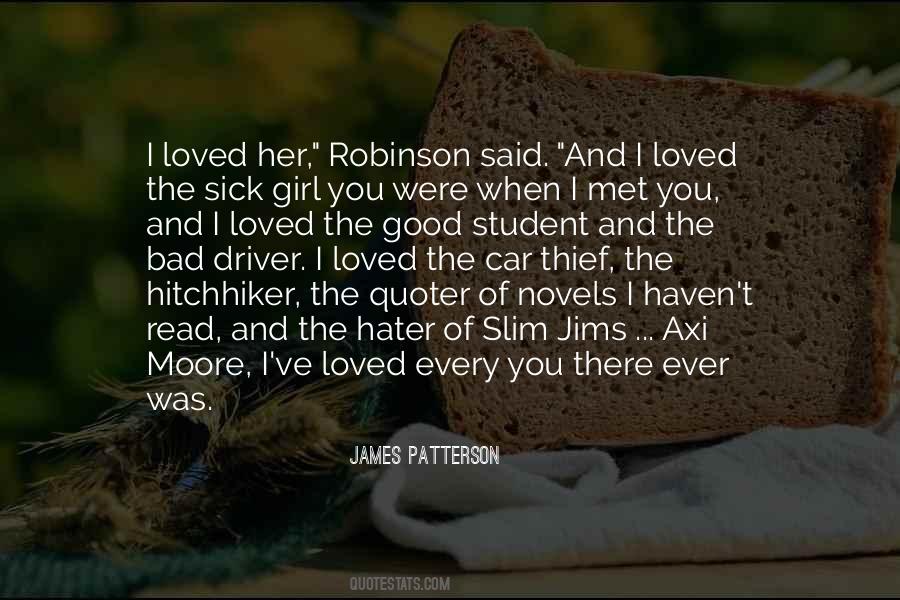 #16. It would be quite good to be a Formula 1 [racecar] driver. - Author: Rupert Grint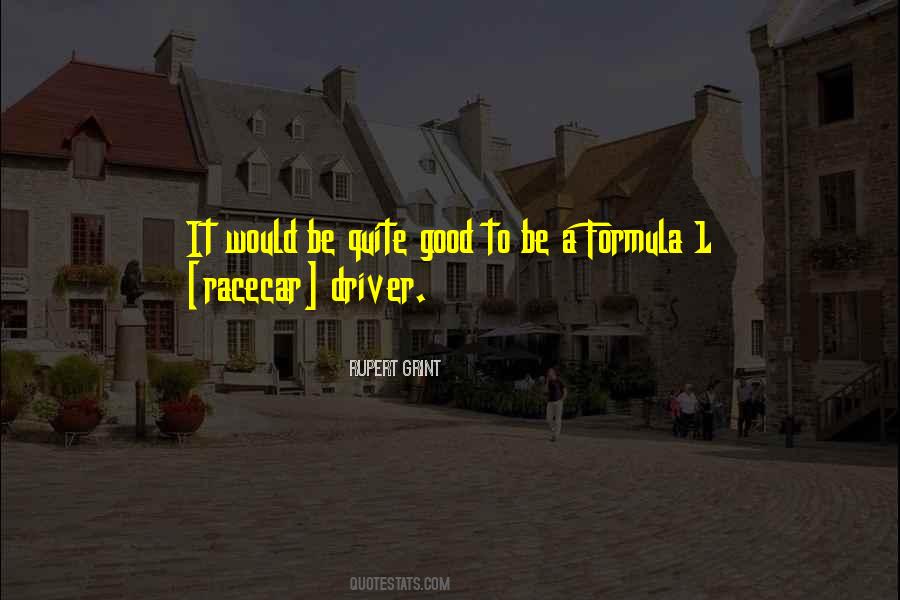 #17. When I was 17, I signed my record deal and passed my driver's test. It was a very good year! - Author: Conor Maynard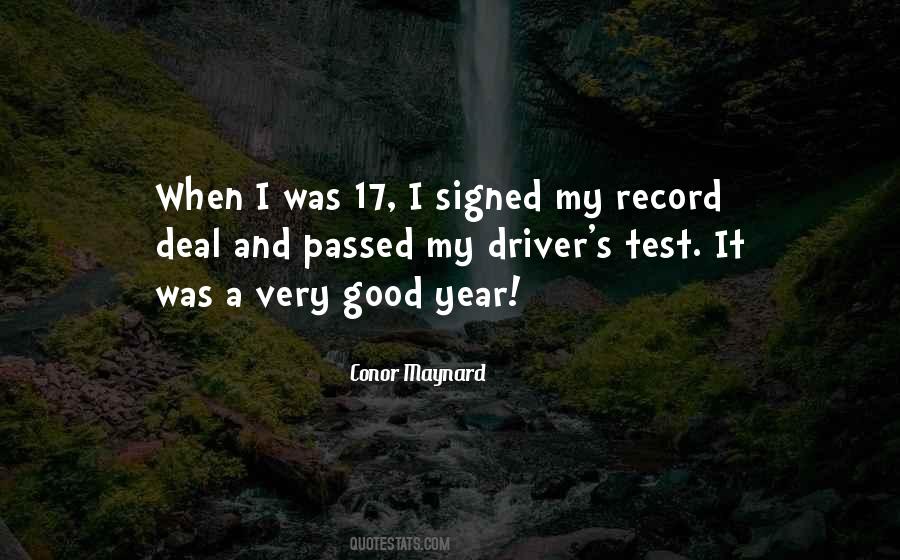 #18. In getting good results team leaders become conductor rather than driver, enabling others to play the right music, not by hands-on domination of all decisions and execution, but by providing inspiration, motivation and stimulus. - Author: Robert Heller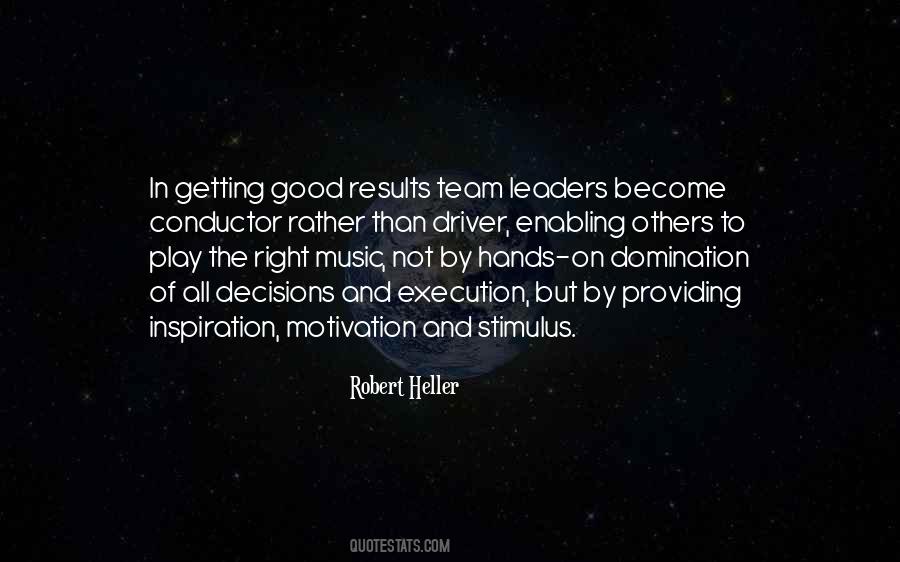 #19. Consciousness and the brain have a relationship like that of a driver and car. Just as we need a driver if we are to move a car, consciousness must be awake if it is to make good use of the brain. - Author: Ilchi Lee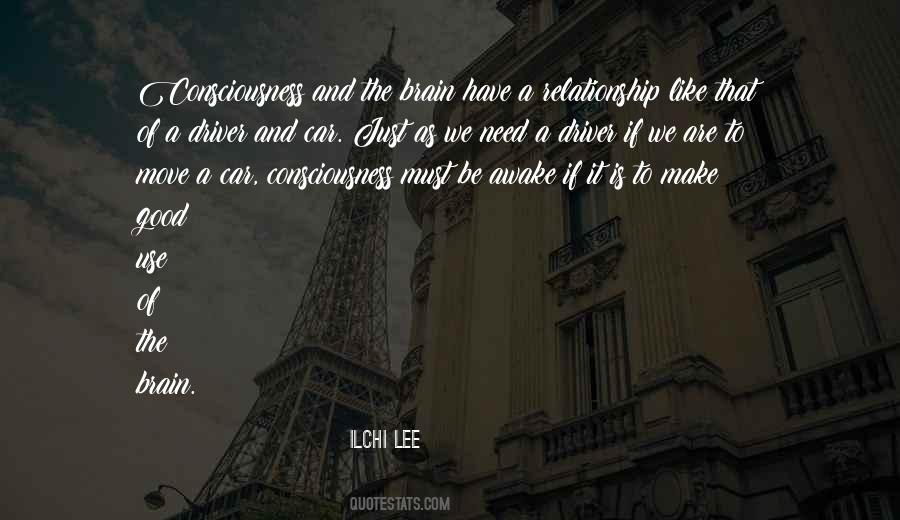 #20. Fear of failure is always a driver but the thirst for more is a good one too ... So I think you need a little bit of both. - Author: Ronda Rousey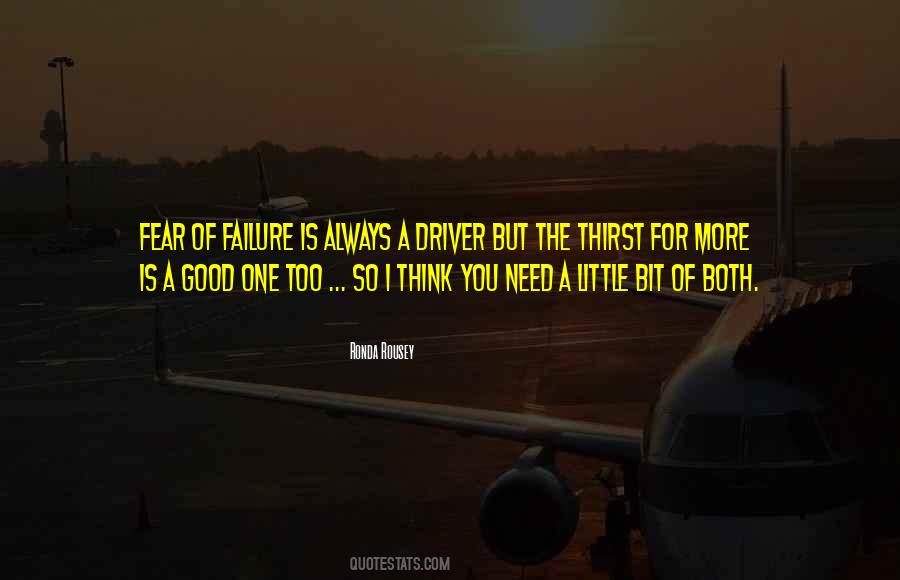 #21. A good part of any day in Los Angeles is spent driving, alone, through streets devoid of meaning to the driver, which is one reason the place exhilarates some people, and floods others with an amorphous unease. - Author: Joan Didion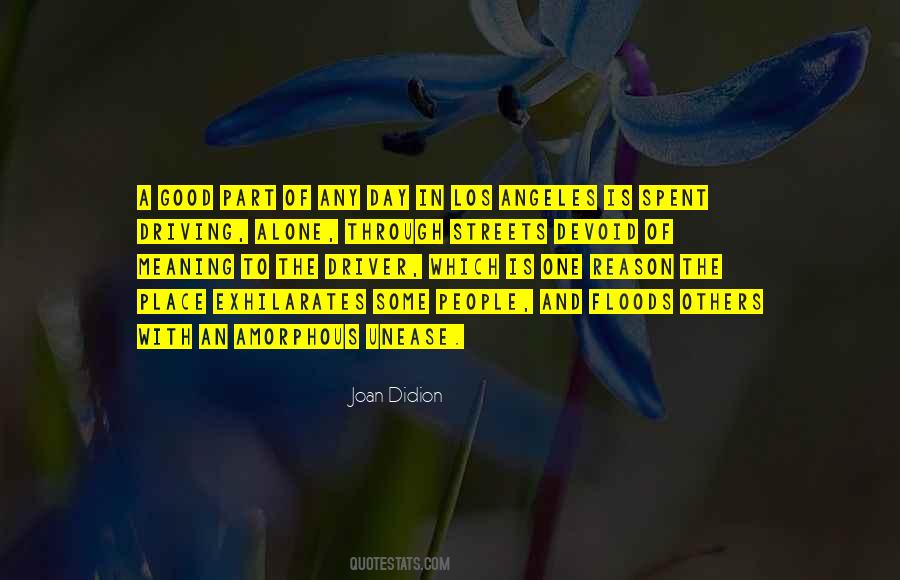 #22. I grew up in a household that was a labor household. My dad was a Teamster and a milk truck driver. My mother was a secretary. Neither of them got through high school. But they worked hard and they gave me very, very important opportunities to go to school, get a good education. - Author: Dick Gephardt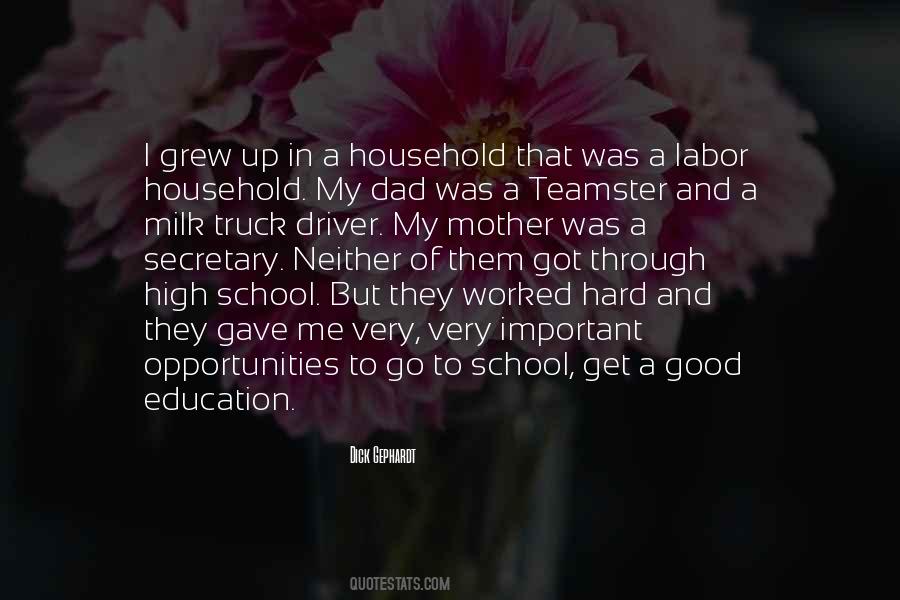 #23. John [to Sherlock]: You're incredible. A genius. A good friend. And a lousy driver. - Author: Guy Adams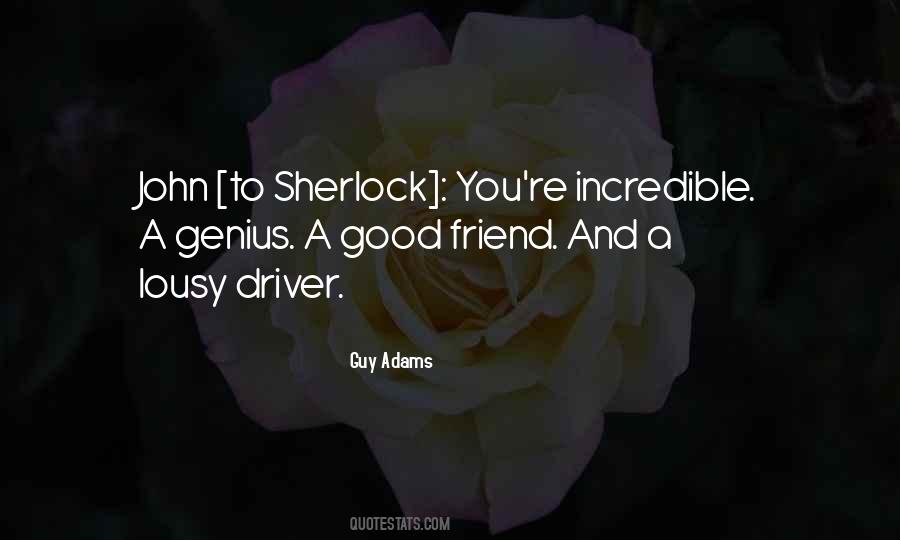 #24. I'm not trying to be the highest-paid receiver in the National Football League. I've never received that, and that's not ever going to happen. So I'm fine with what I have, I make good money, and I'm happy about it. - Author: Donald Driver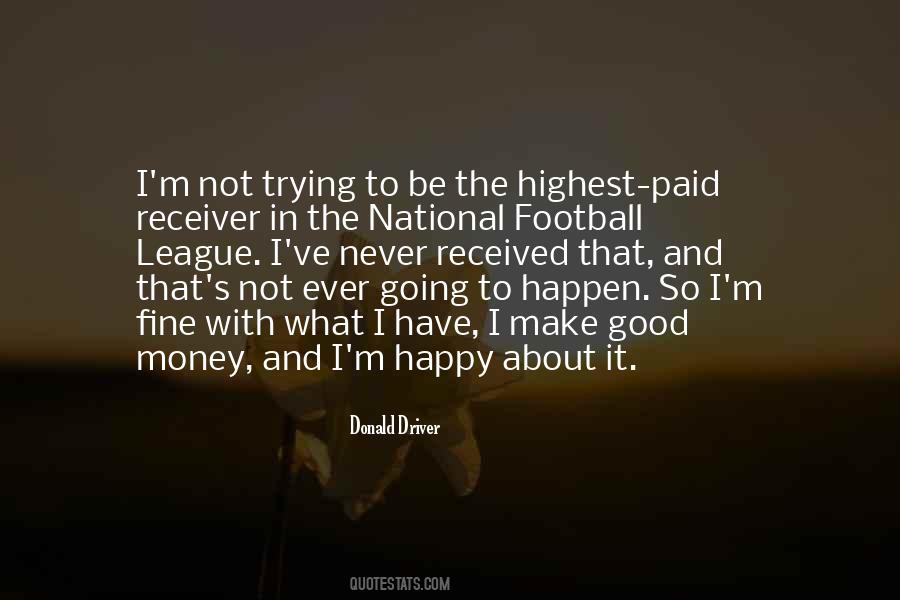 #25. Any actor is happy to be involved with something that's challenging, controversial, and not easily palatable. Things that are too dumbed down or easy to swallow are uninteresting ... It's good when people have such a polarizing response. - Author: Adam Driver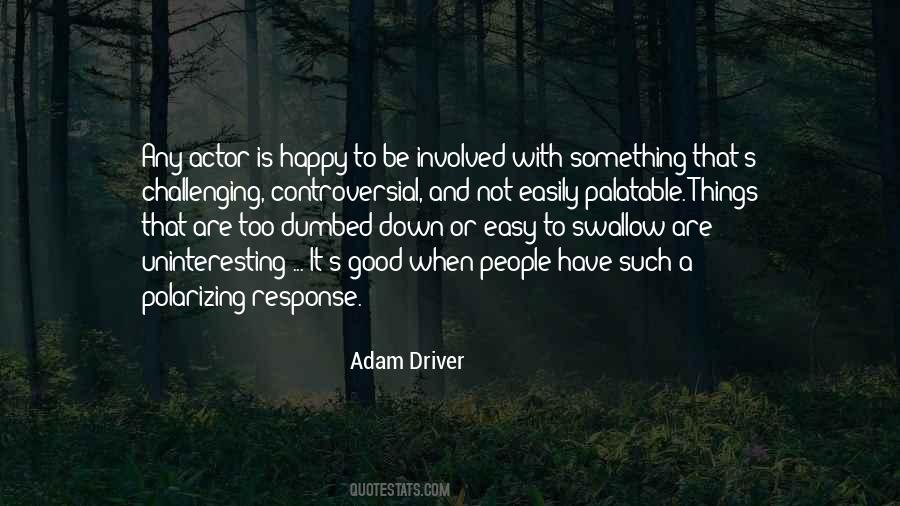 #26. A racing driver has to be a good driver. - Author: Emerson Fittipaldi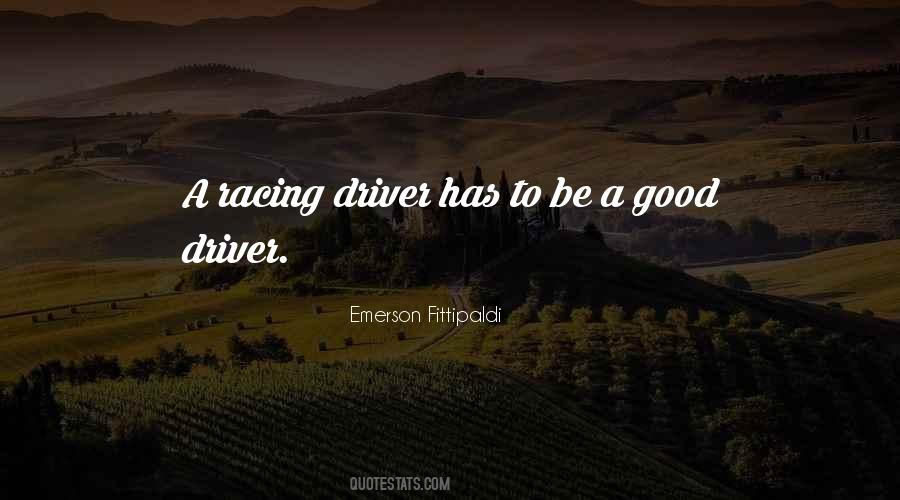 #27. NASCAR does a good job of trying to keep things equal with new rules. We're not allowed to have computers in our cars to tell the crew what's going on. So the only thing you have is the driver, and the driver-crew chief relationship. That's the most important thing. - Author: Jimmie Johnson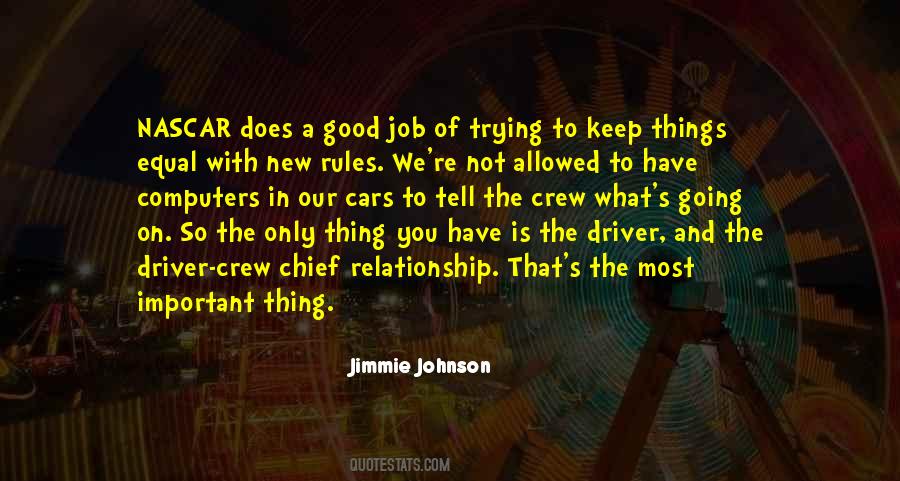 #28. Enthusiasm is a good engine, but it needs intelligence for a driver. - Author: Woody Allen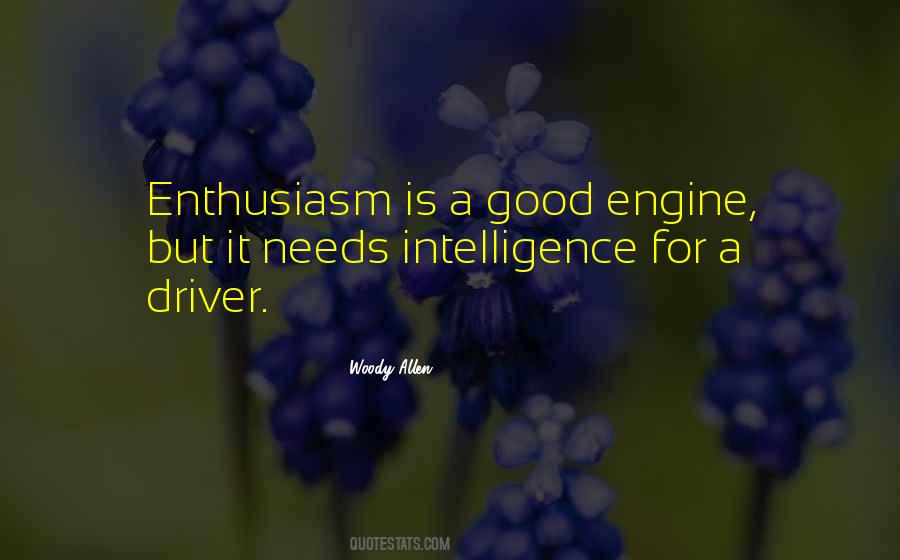 #29. To be a racing driver it's essential you have very good eyesight, and that's especially relevant at night. Your senses are heightened, you're travelling over 200mph, you need to focus on that 110-metre braking point and you have to have absolute faith and commitment in your driving. - Author: Allan McNish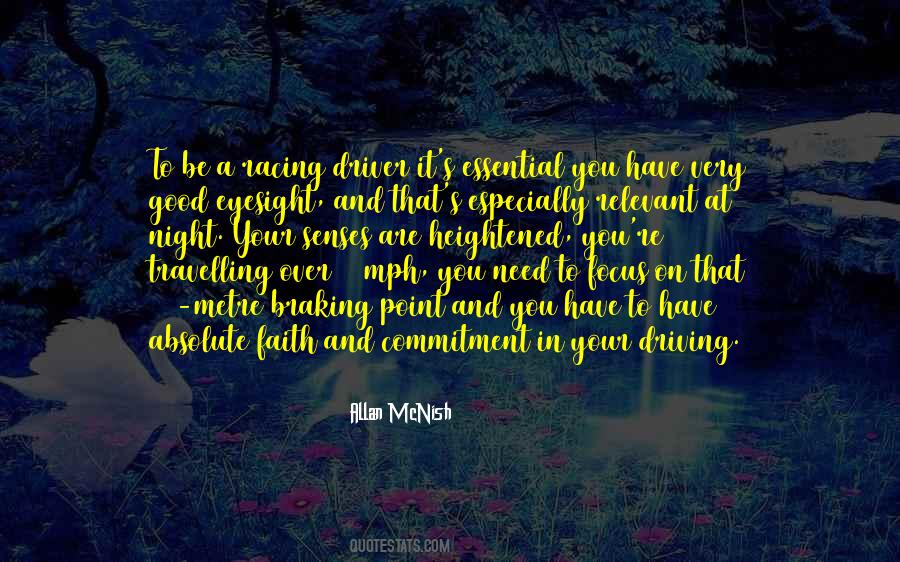 #30. I'm on the diet where you eat vegetables and drink wine. That's a good diet. I lost 10 pounds and my driver's license. - Author: Larry The Cable Guy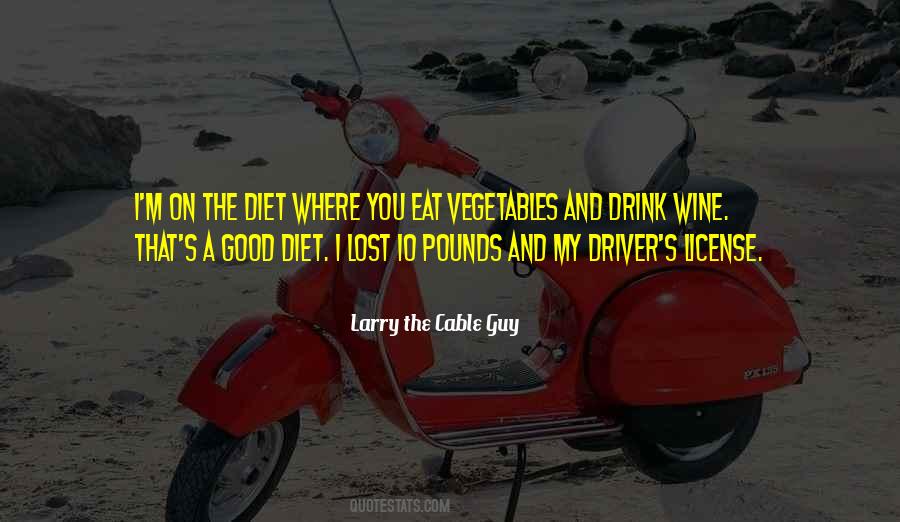 #31. If I'm ever in a weird car accident, or I commit suicide or something, after the media stops celebrating my death, could they check into it? Because I'm not suicidal. And I'm a pretty good driver. - Author: Glenn Beck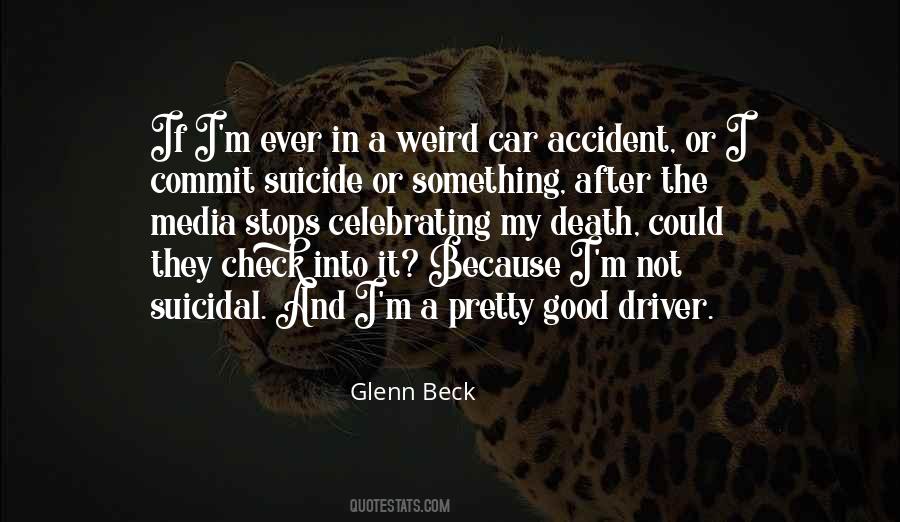 #32. I'm actually not a very good driver, to be honest with you. I'm a scatterbrain driver. I'm not very focused. I'm always trying to find the right music station or put on a new CD or trying to eat something. - Author: Lauren Lee Smith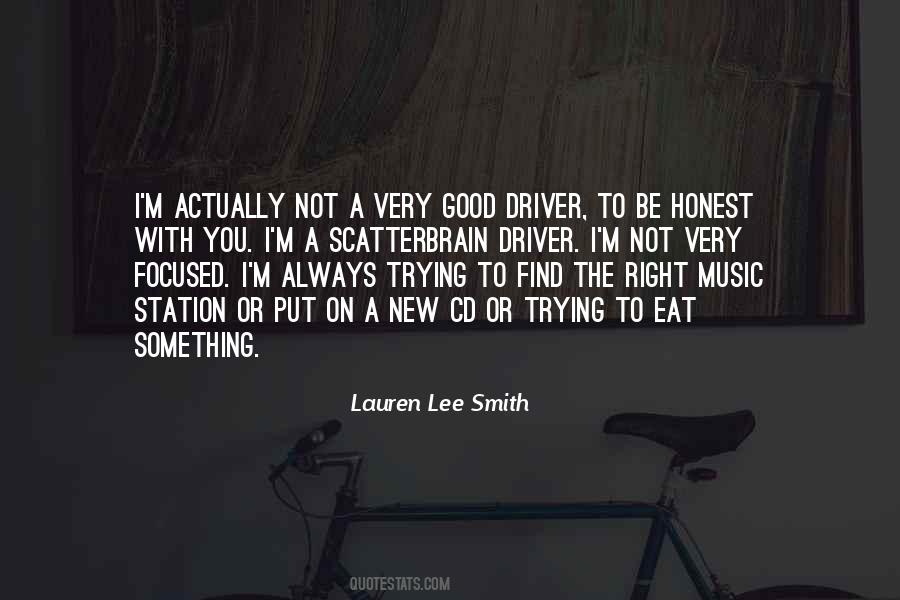 Famous Authors
Popular Topics