Happy Customer Famous Quotes & Sayings
List of top 21 famous quotes and sayings about happy customer to read and share with friends on your Facebook, Twitter, blogs.
Top 21 Happy Customer Sayings
#1. Sales is my Religion and Customer is my God and I Worship Him, The only thing is that my God is not very happy n generous always. - Author: Honeya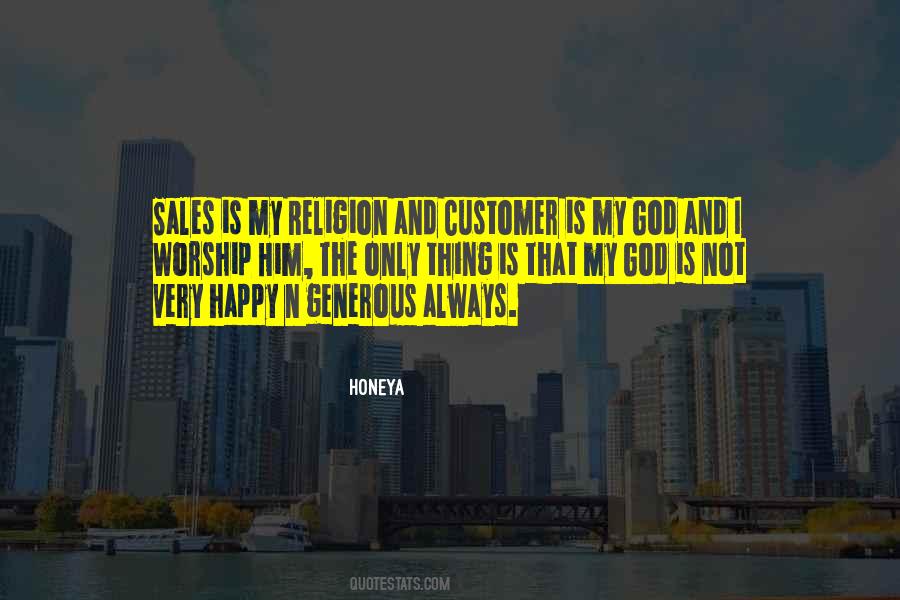 #2. Industrial design keeps the customer happy, his client in the black and the designer busy. - Author: Raymond Loewy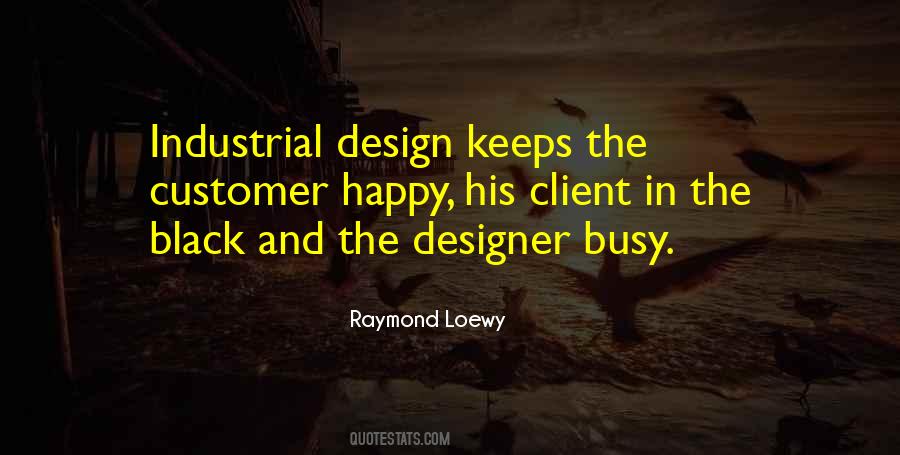 #3. Religion is for the intimacy of your heart, not for your tongue and hands to hurt others. - Author: Gabbo De La Parra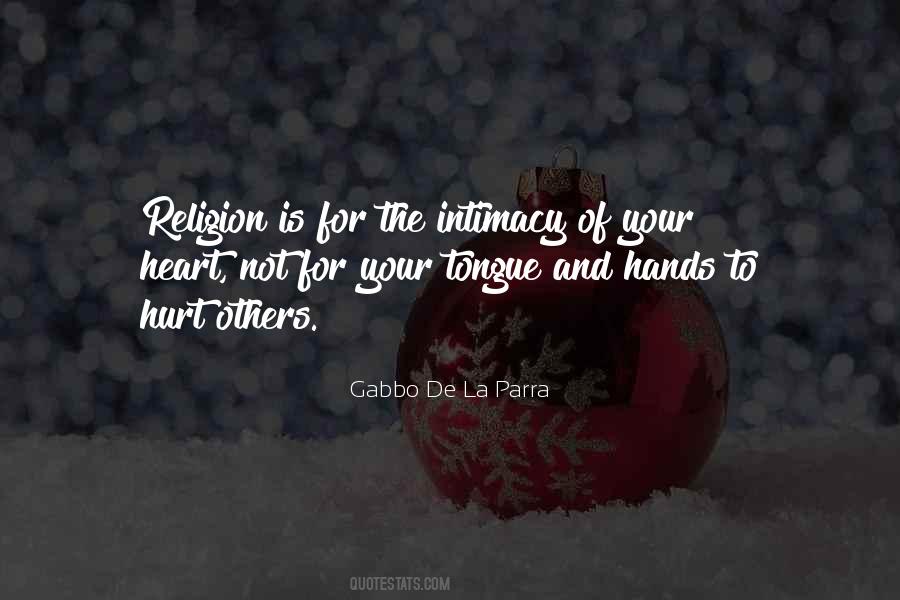 #4. You are allowed to do this - don't worry about the rules, don't worry about getting into trouble, your job is to take care of the customer. Your job is to make the person leave happy. - Author: John E. Pepper Jr.
#5. If the employees come first, then they're happy. A motivated employee treats the customer well. The customer is happy so they keep coming back, which pleases the shareholders. It's not one of the enduring green mysteries of all time, it is just the way it works. - Author: Herb Kelleher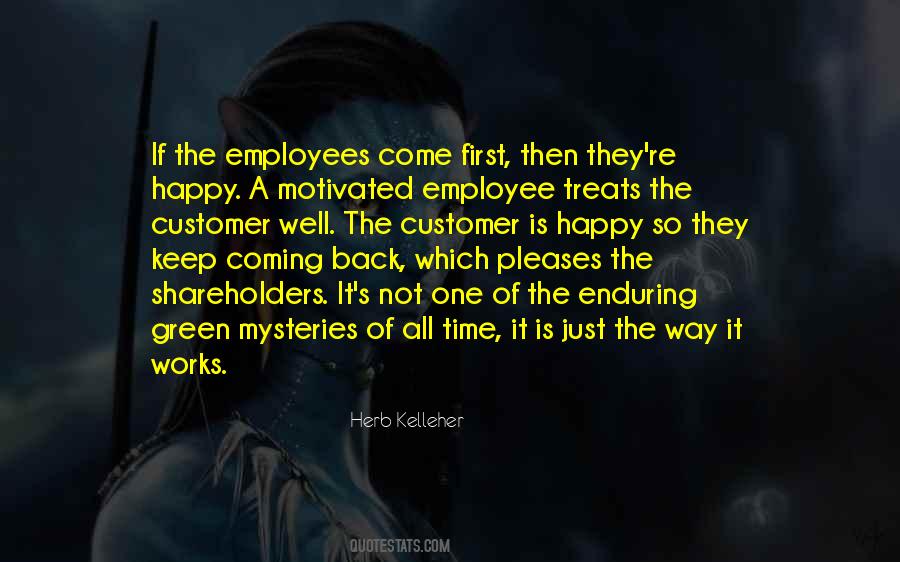 #6. Are you okay?"
"Yeah."
"Good," she said, "because if you fall off a skyscraper, I'll be so mad at you. - Author: Joel N. Ross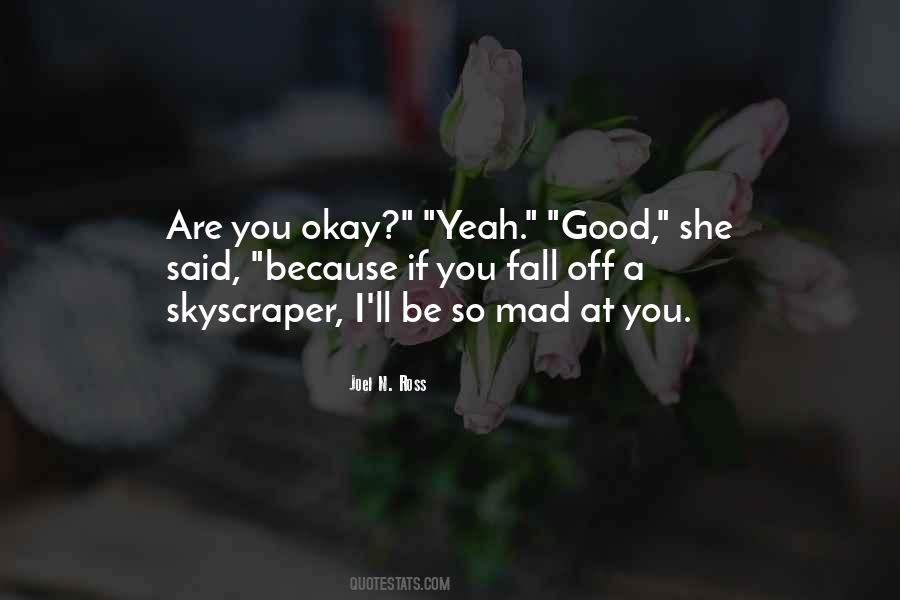 #7. The objective.. is to achieve a comfort level between the cook/artist/performer and the customer/viewer/diner. And if we can achieve that, and the customers are happy and the cooks are happy, then we have a great experience. - Author: Mario Batali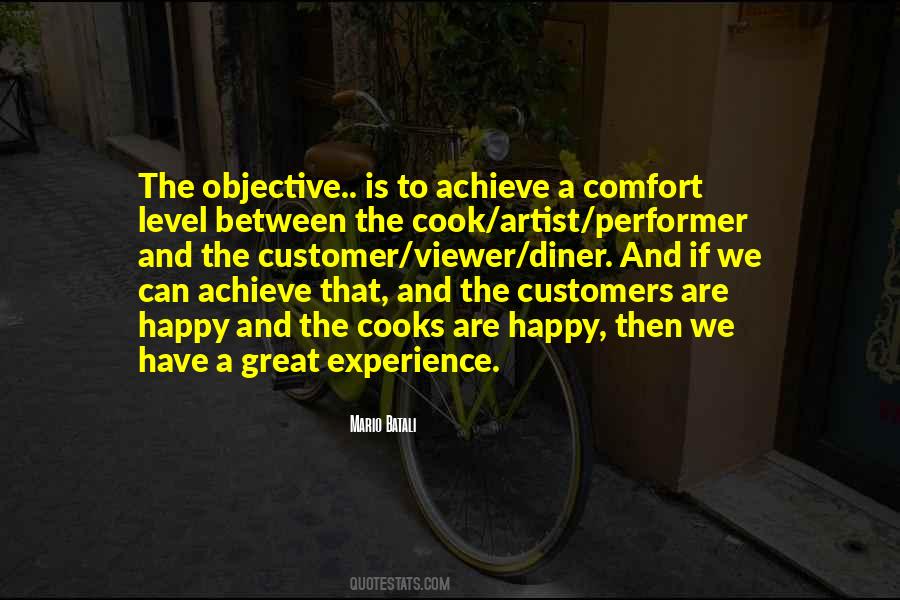 #8. You must never actually cheat the customer, even if you can. You must make her happy and satisfied, so she will come back. - Author: Alexander Turney Stewart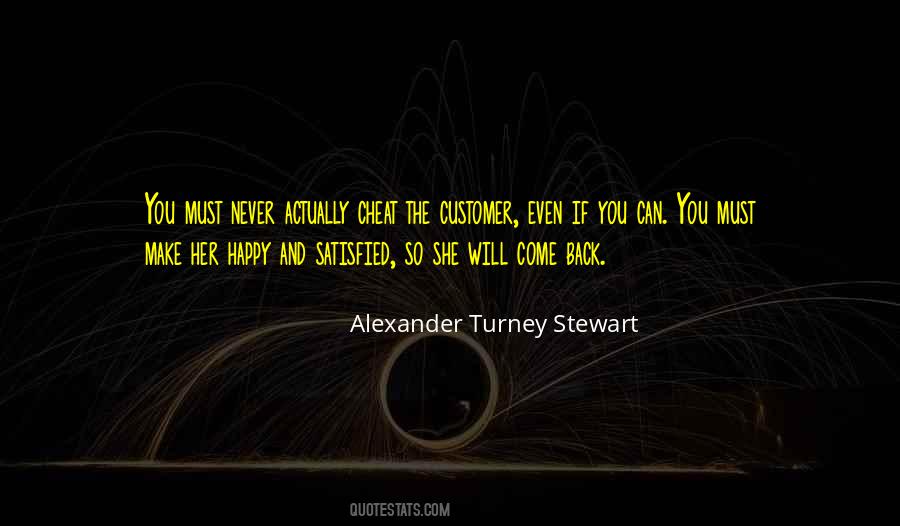 #9. The cardinal rule of taxation is that whatever you put a levy on, you'll inevitably get less of. Taxing corporate activity means less investing, less hiring, fewer jobs and a smaller economy, which hurts the rich, the poor and the middle class alike. - Author: Adam Davidson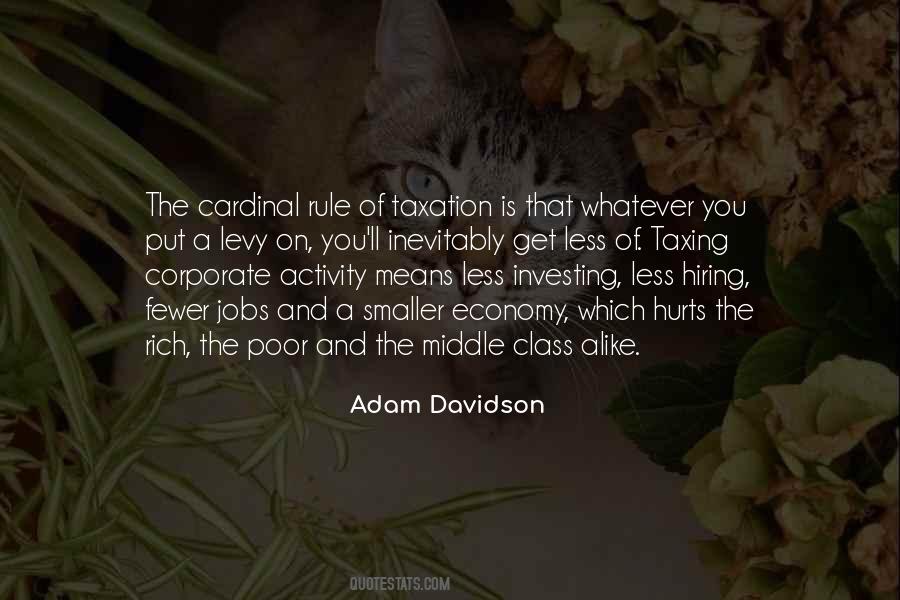 #10. What makes a good salesperson? Let me be clear that it's not the person who can talk someone into anything. It's not the hustler who is a smooth talker. The best salespeople are the ones who put themselves in their customer's shoes and provide a solution that makes the customer happy. - Author: Mark Cuban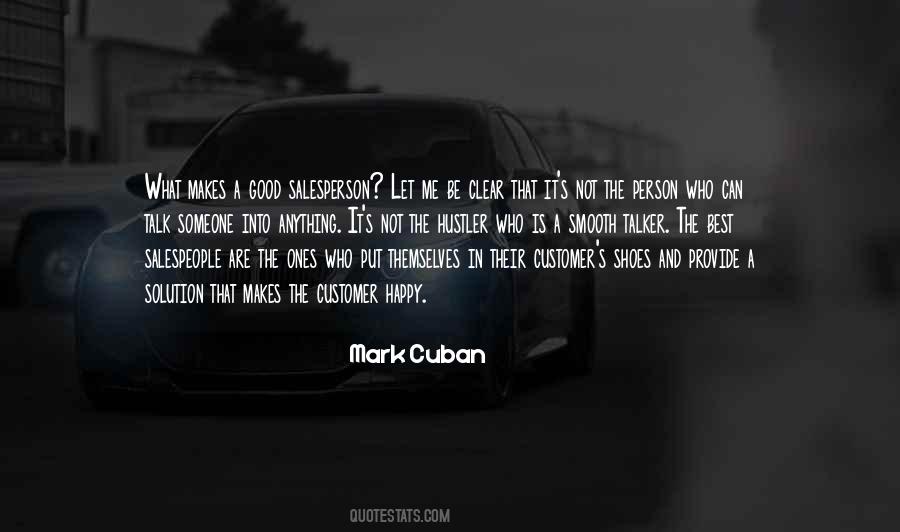 #11. While everyone's focusing on keeping the boss happy, who's focusing on keeping the customer happy? - Author: James Hunter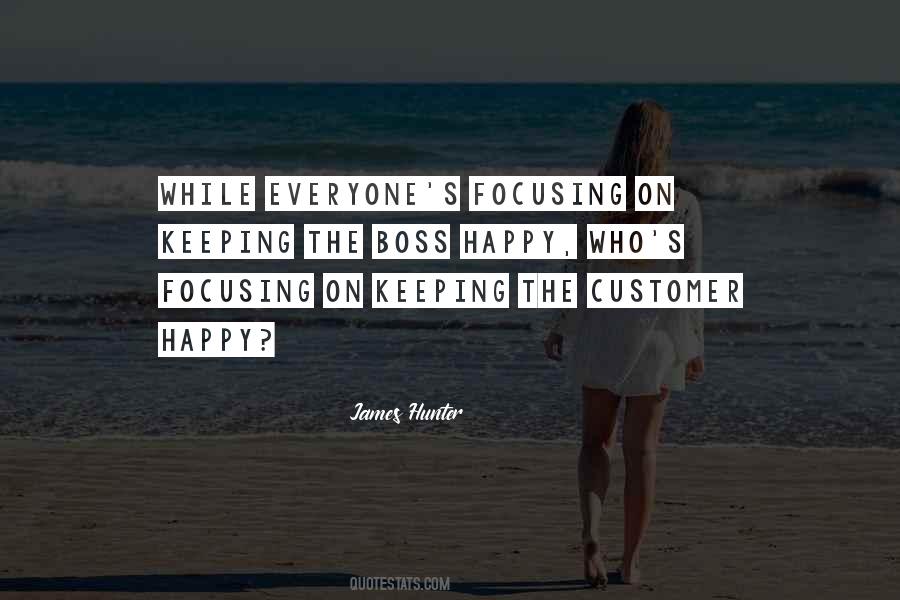 #12. It's been nice to see you again. Another of those things you just say, a bit of grease to keep the wheels turning, - Author: Stephen King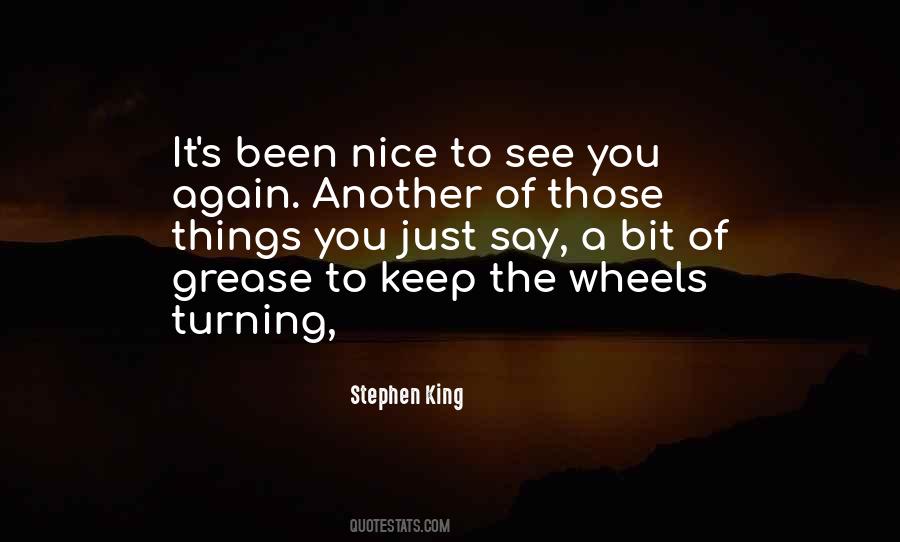 #13. You have the right not to be killed, unless it was done by a policeman or an aristocrat. - Author: Joe Strummer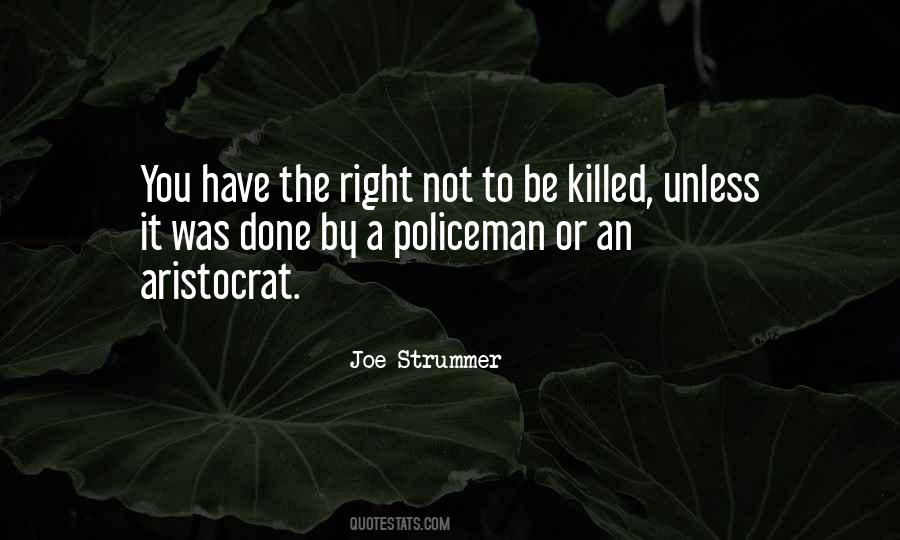 #14. The customer is number one, the employee is number two and the shareholder is number three. If the customer is happy, the business is happy, and the shareholders are happy. - Author: Jack Ma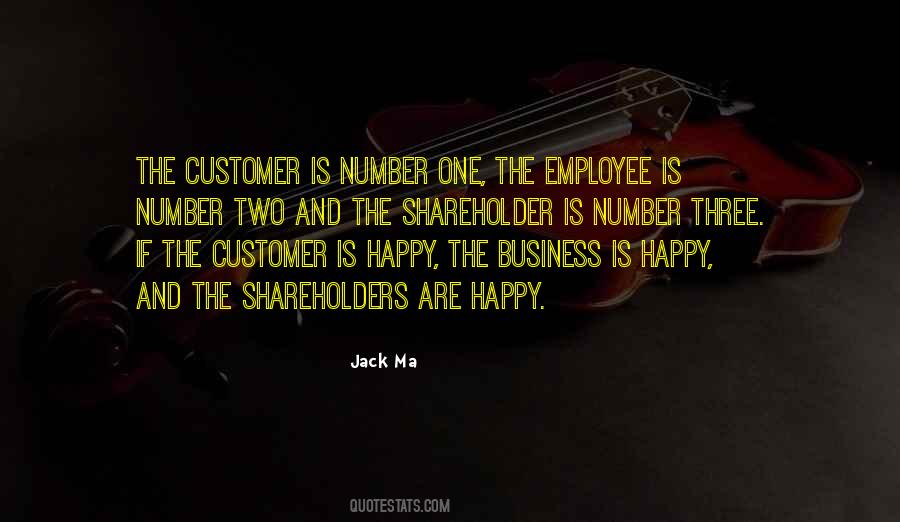 #15. Tomorrow when you come to work, if it doesn't make the customer happy, move the business forward, and save us money - don't do it. - Author: Reed Hastings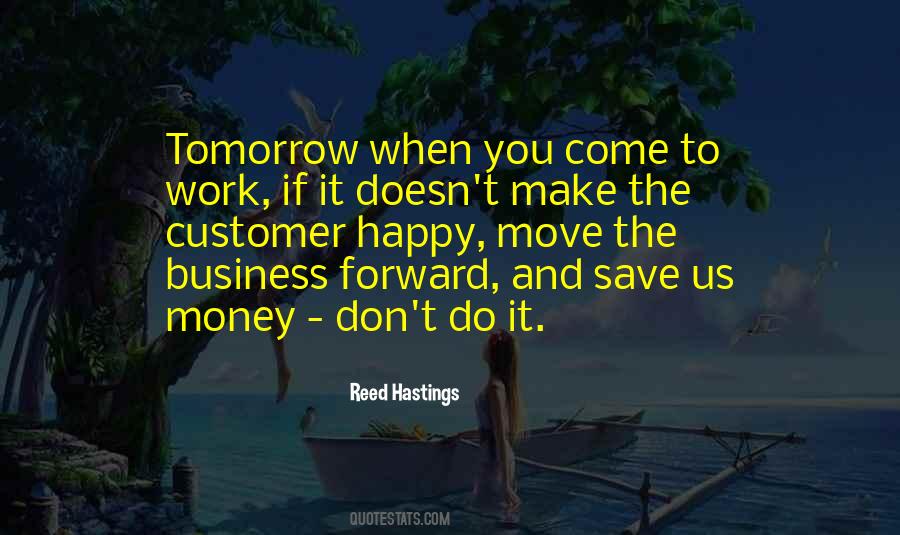 #16. The easiest and most powerful way to increase customer loyalty is really very simple. Make your customers happy. - Author: Kevin Stirtz
#17. I learned from my first restaurant: Make customers happy, make sure the customer comes back again. And automatically, success has followed me. - Author: Nobu Matsuhisa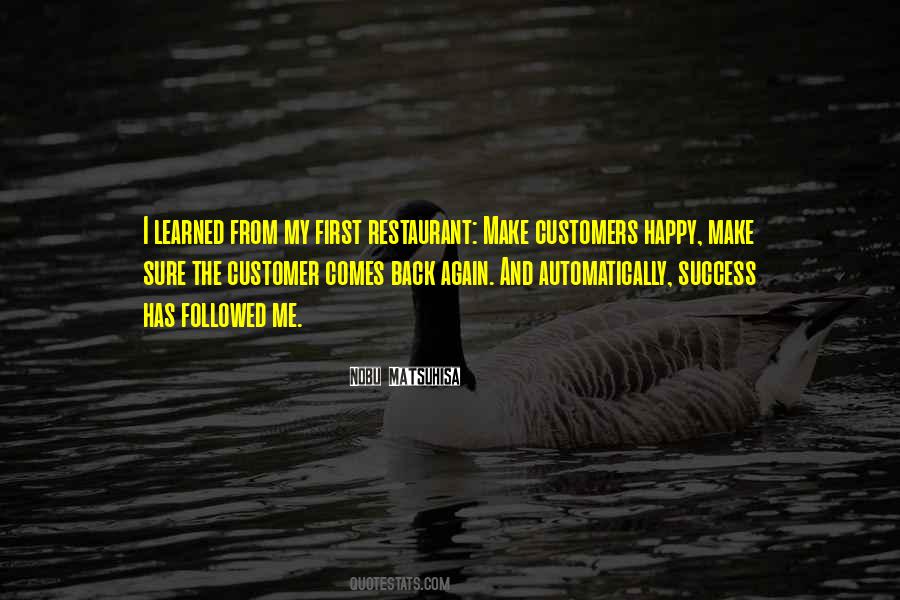 #18. After each customer interaction, notice if you gave them a "happy to see you" kind of experience. - Author: Marilyn Suttle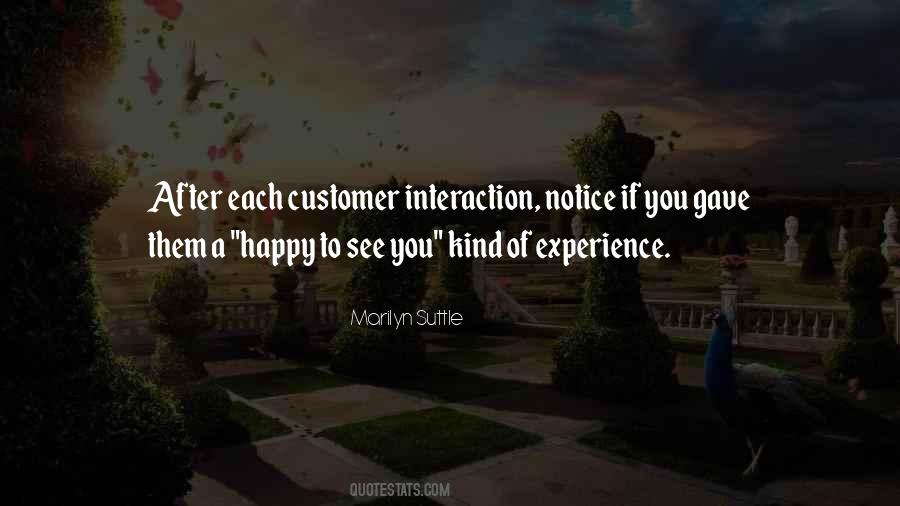 #19. Today anyone on the Internet can find out more about what you read, think, and earn than the secret police of Stalin or Hitler could have learned. - Author: Robert Scheer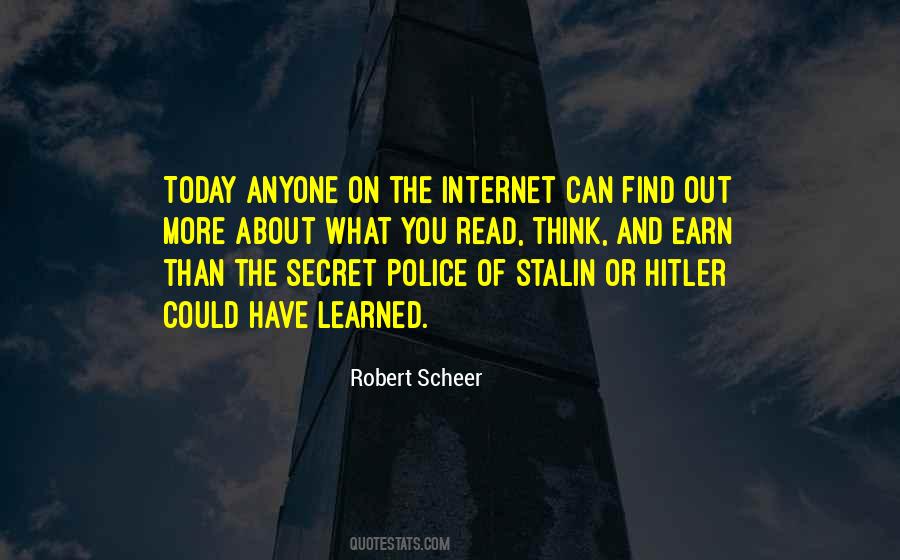 #20. I'm a yes person. I'm too concerned with trying to make too many people happy. - Author: Jorja Fox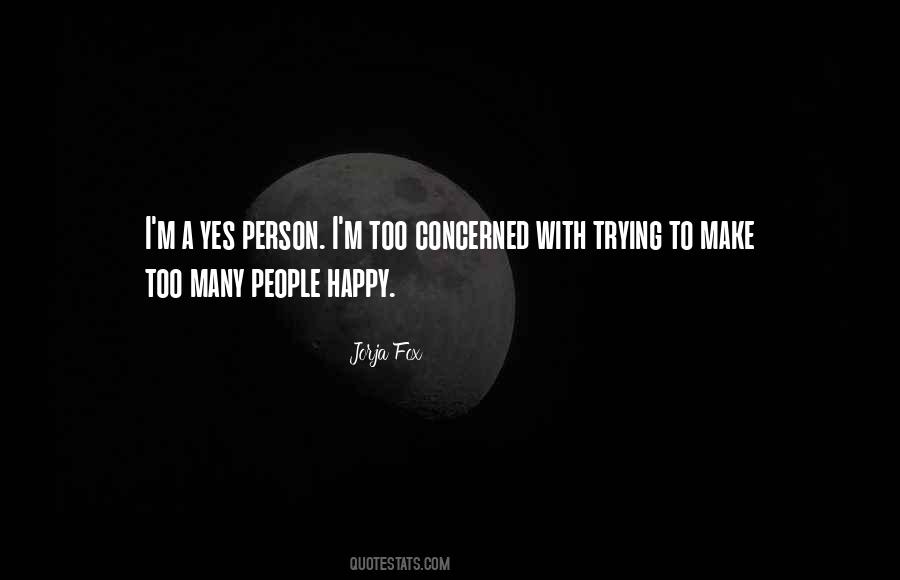 #21. Reward is a happy customer - and an empty plate. - Author: Jacques Torres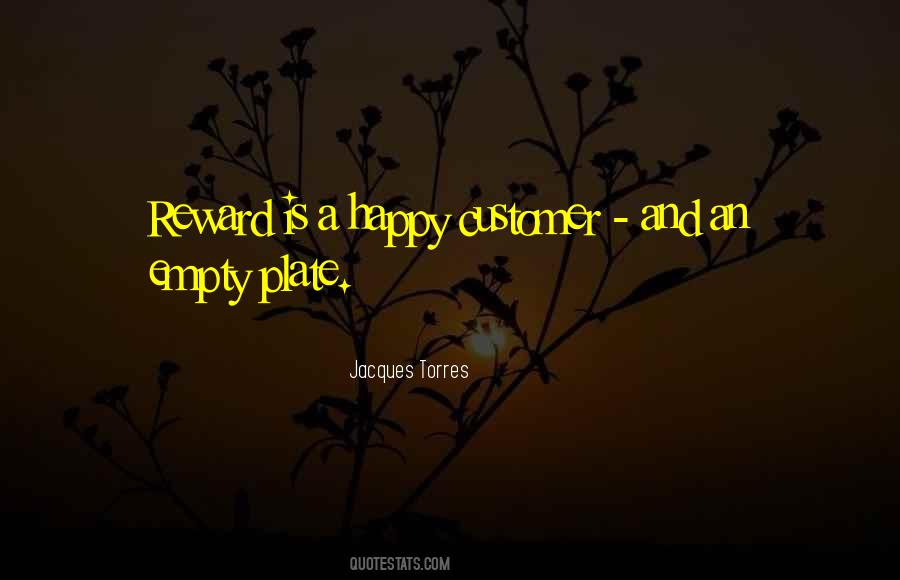 Famous Authors
Popular Topics