God Is The Artist Famous Quotes & Sayings
List of top 43 famous quotes and sayings about god is the artist to read and share with friends on your Facebook, Twitter, blogs.
Top 43 God Is The Artist Quotes
#1. If the opening chapters of Genesis portray God as a creative artist, then it only stands to reason that the people he made in his image will also be artists. Art is an imaginative activity, and in the act of creating, we reflect the mind of our Maker. - Author: Philip Graham Ryken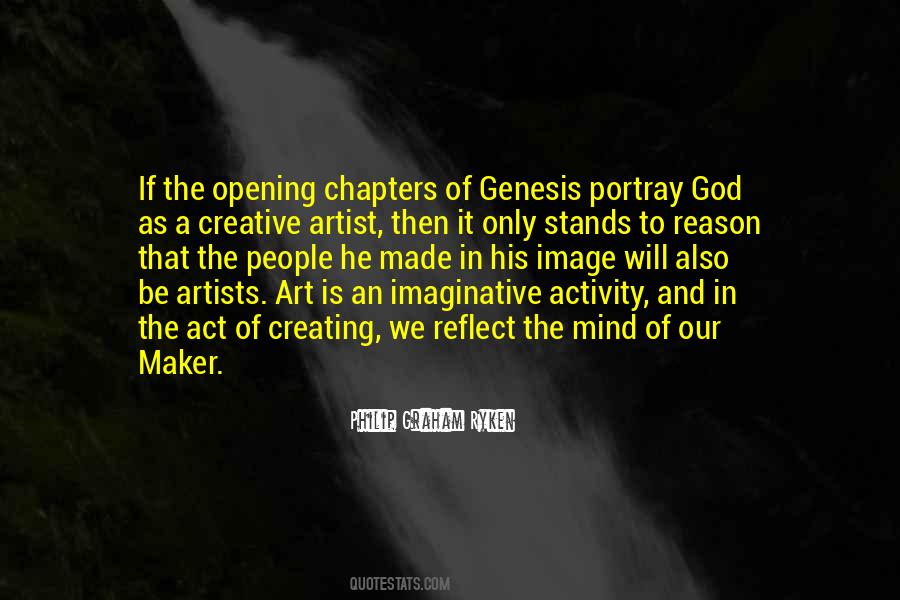 #2. Things that influence me are my kids, their happiness, colorfulness, and vitality. My husband - he comes up with some great quotes and ideas. God - He is the Ultimate artist. And what I see around me - flowers, leaves, trees, birds, fruit, vegetables. - Author: Mary Engelbreit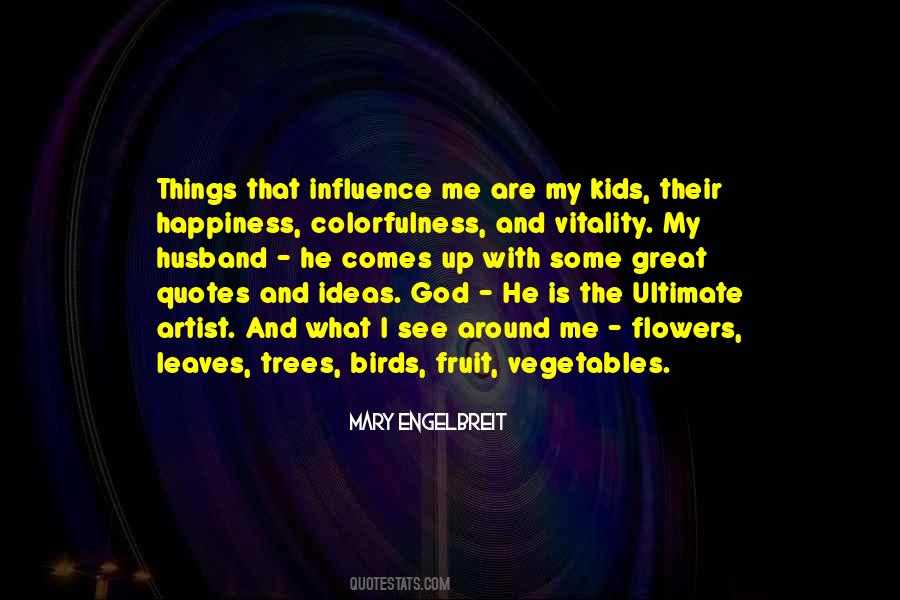 #3. In Italy the artist is a god. Now if the artist is a god, the scientist is likewise a god. - Author: Josef Albers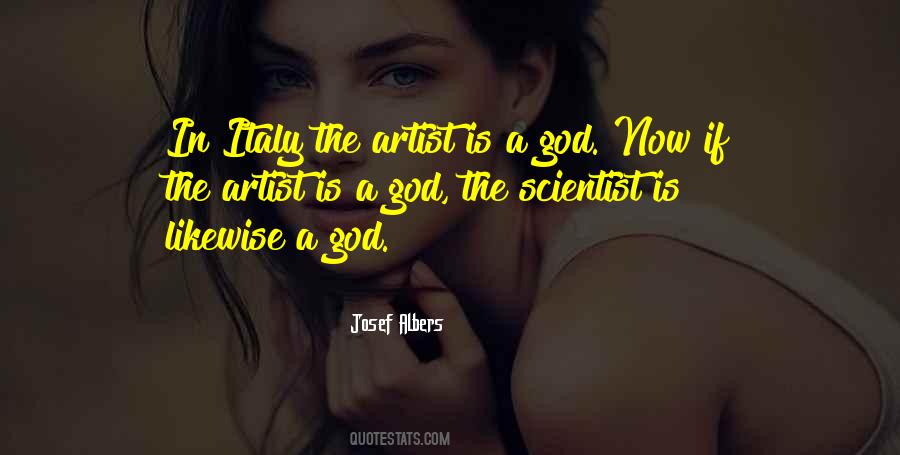 #4. Artists shouldn't be made famous. They have this huge aura of almost god-like quality about them, just because their craft makes a lot of money. And at the same time it is a forced importance ... It is man-made so the press can feed off it. - Author: Kate Bush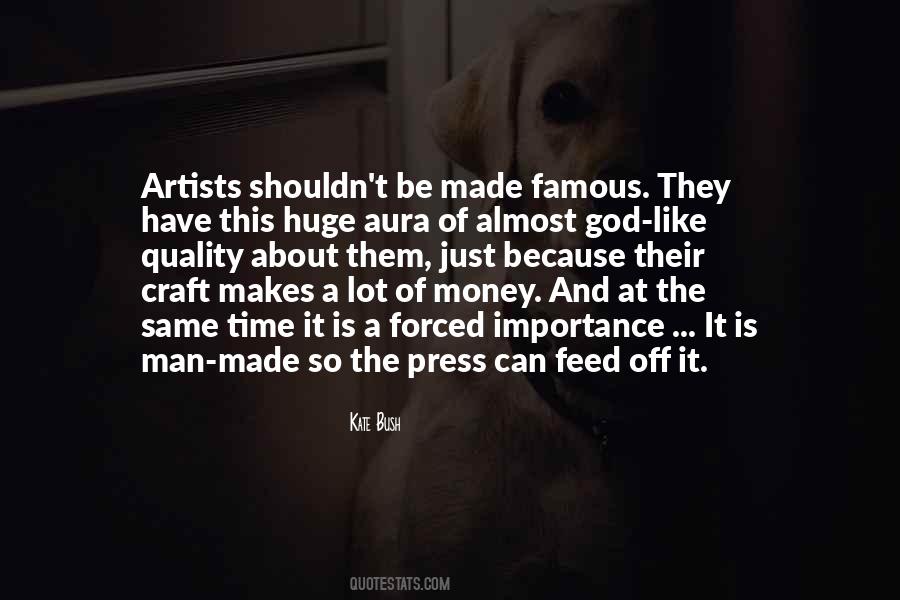 #5. This is Darrow, Inadequately scrawled, with his young, old heart, And his drawl, and his infinite paradox And his sadness, and kindness, And his artist sense that drives him to shape his life To something harmonious, even against the schemes of God. - Author: Edgar Lee Masters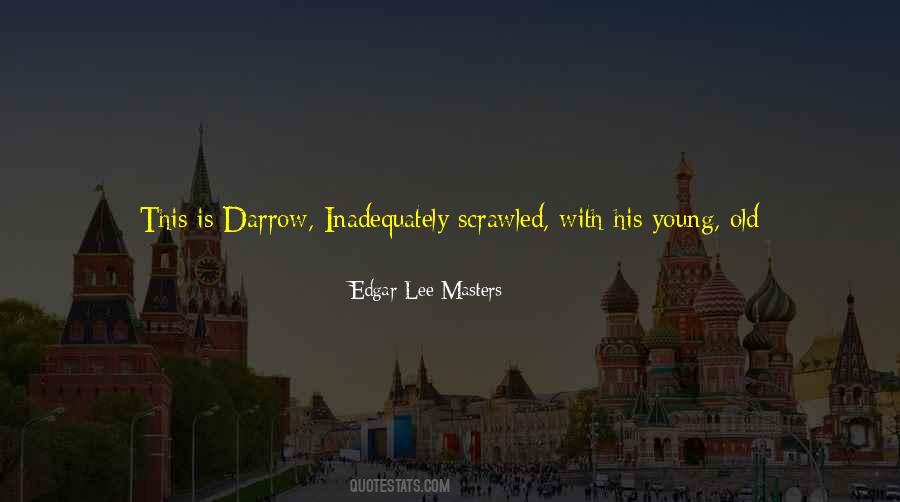 #6. I think a lot of artists go waving their Grammies around thanking God for their Grammy, but when it comes to a pitch battle in the street for the honor of God, none of them is anywhere to be found. - Author: Sinead O'Connor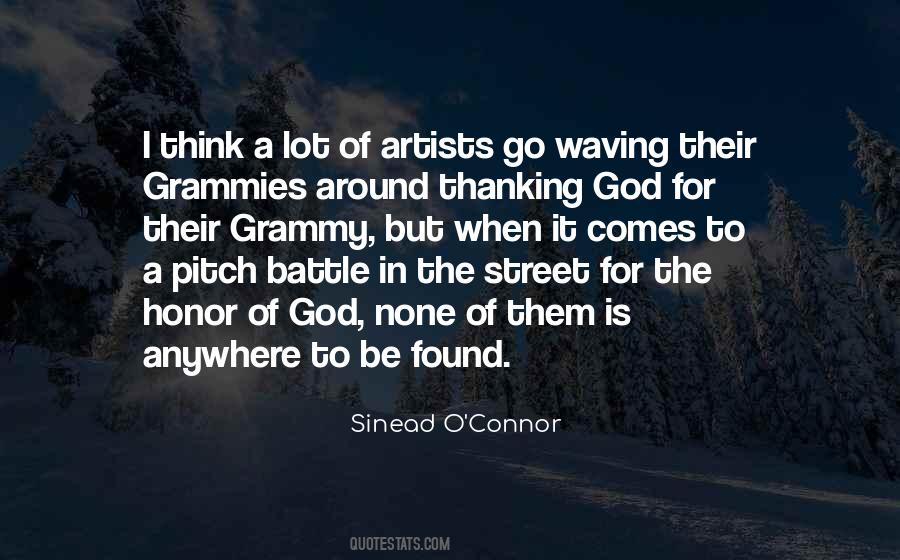 #7. To please God ... to be a real ingredient in the divine happiness ... to be loved by God, not merely pitied, but delighted in as an artist delights in his work or a father in a son- it seems impossible, a weight or burden of glory which our thoughts can hardly sustain. But so it is. - Author: C.S. Lewis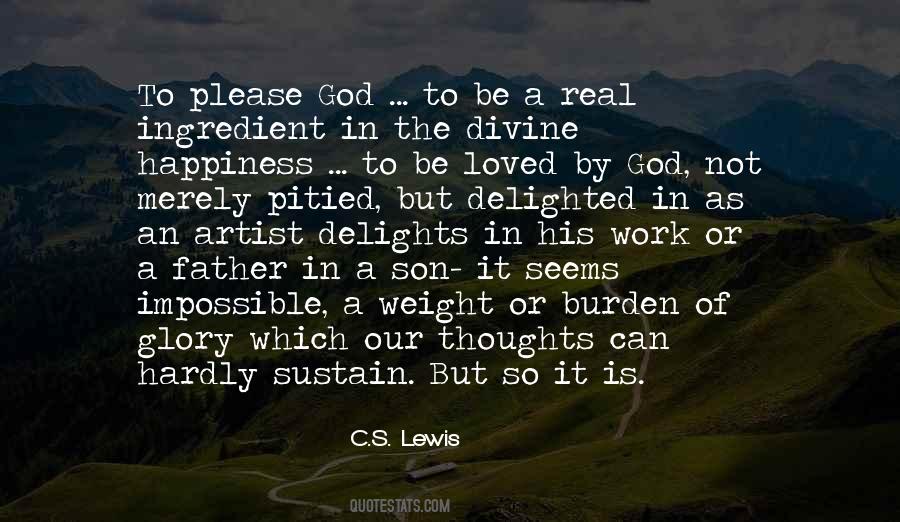 #8. My responsibility as an artist is to turn up at the page or the piano or the microphone. The rest is up to God. - Author: Nick Cave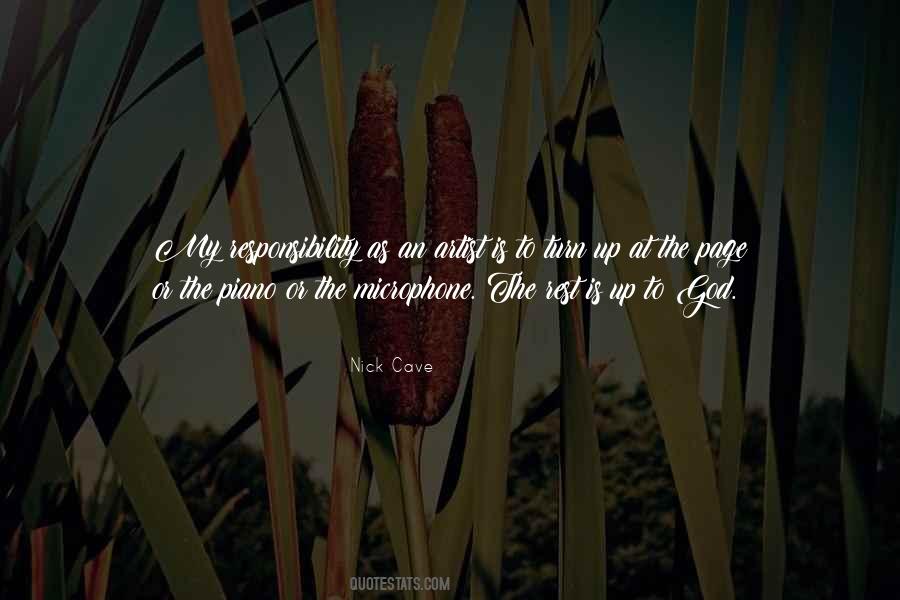 #9. Every poet and musician and artist, but for Grace, is drawn away from the love of the thing he tells, to the love of the telling till, down in Deep Hell, they cannot be interested in God at all but only in what they say about Him - Author: C.S. Lewis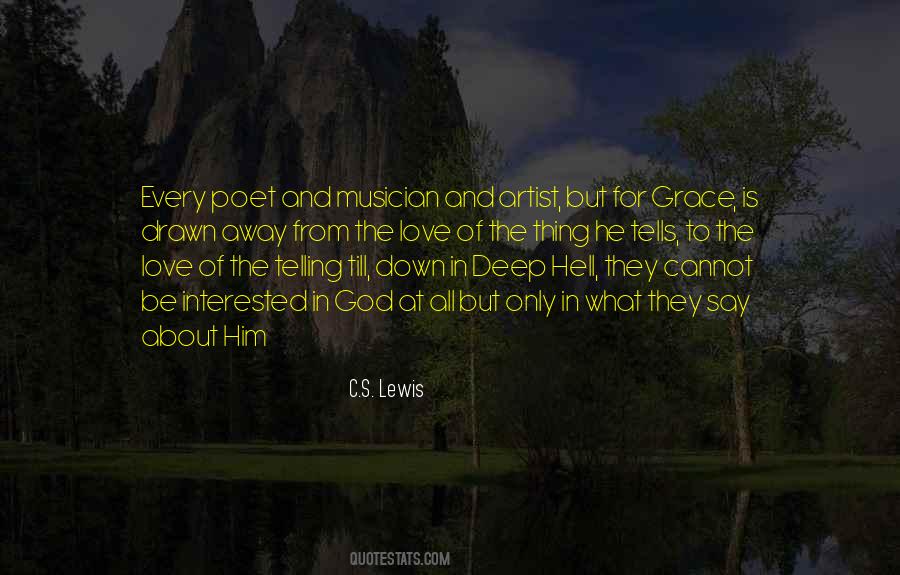 #10. God is the best makeup Artist I have ever seen however, you may get an honorable mention for sprucing. - Author: Johnnie Dent Jr.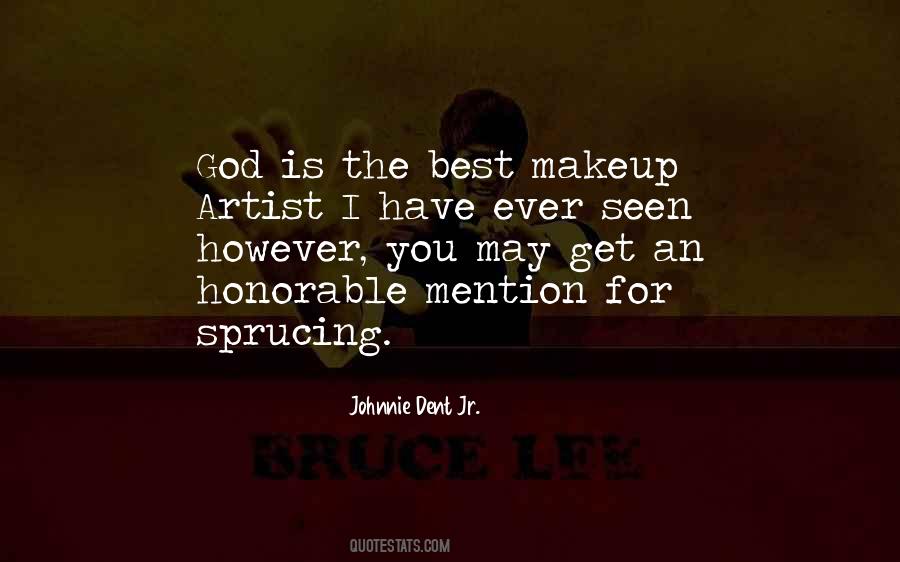 #11. All great art commences with a vision, and perhaps it may be that the vision is closer to God than that which is ultimately created by the artist's brush. There will always be human flaws in the execution. Only in the mind can the artist achieve true perfection. - Author: John Connolly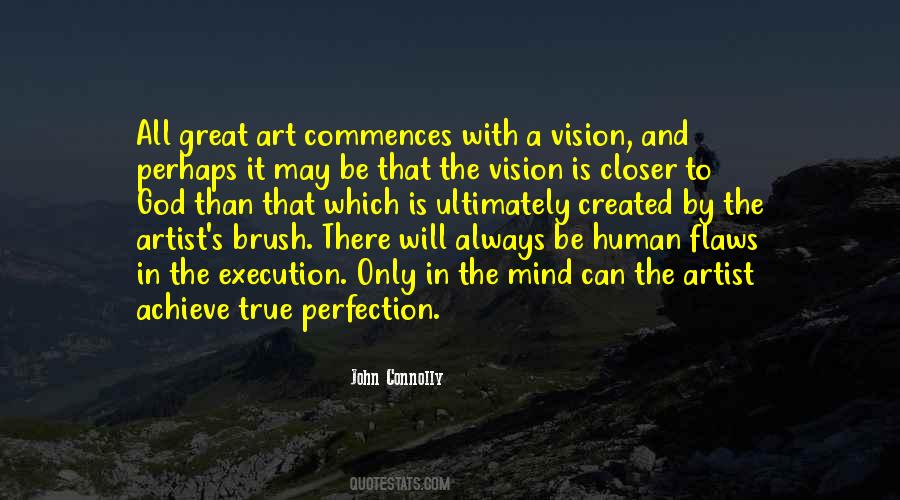 #12. I know that some of the great painters and some of the great artists didn't even start to 'peak', as you say, till they were in their fifties and sixties. And God knows, history is full of artistic people that weren't even recognized till they were dead and gone. - Author: Joe Perry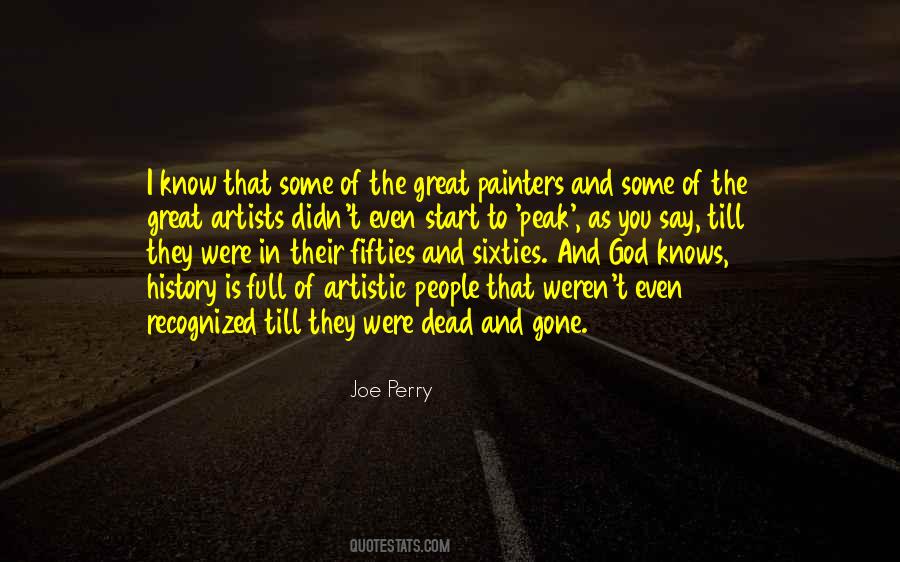 #13. while I may not be able to trace the Artist's hand at all times, I can always trust his motives. The God who is in control of all things, who acts behind the scenes in all things, is also the God who willingly suffers. He is the one I can shout at, cry with and find comfort in. - Author: John Dickson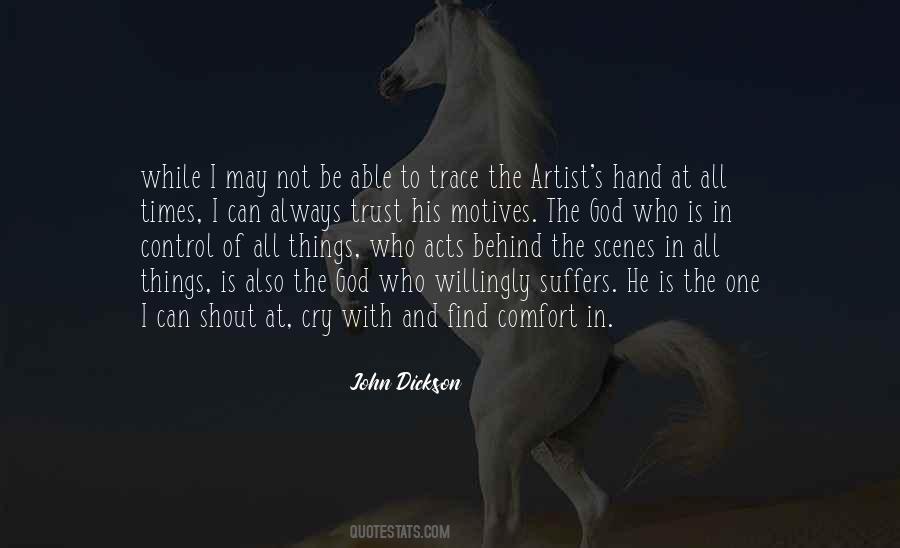 #14. The God who impoverished himself is also the God of abundance, and somehow, perhaps at times nonsensically, Christians are called to live out of an ethic not of scarcity but of abundance - an abundance that extends both to the homeless neighbor and to the artist neighbor. . . - Author: Lauren Winner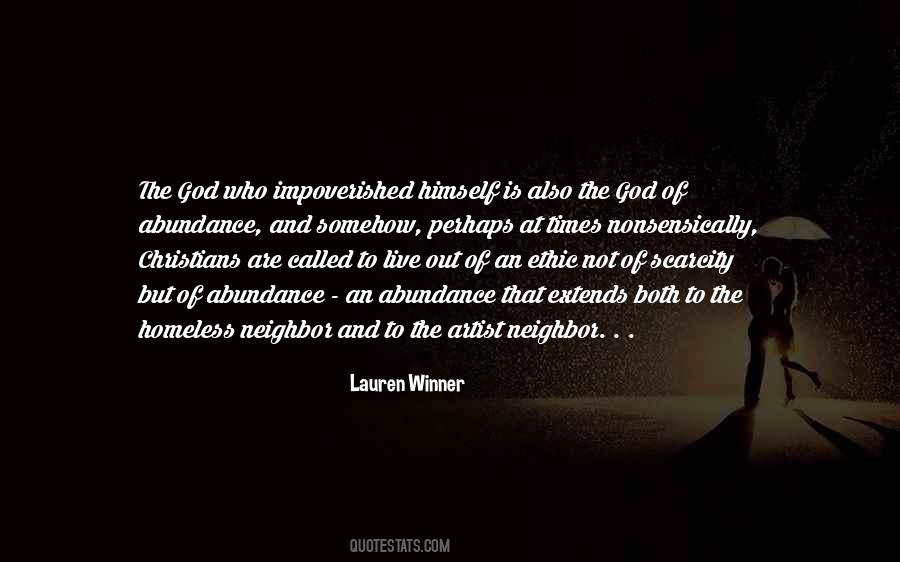 #15. Do not wonder that I am so religious. An artist who is not could not produce anything like this. I like praying there at the window when I look out on the green and at the sky. I study with the birds, flowers, God and myself. - Author: Antonin Dvorak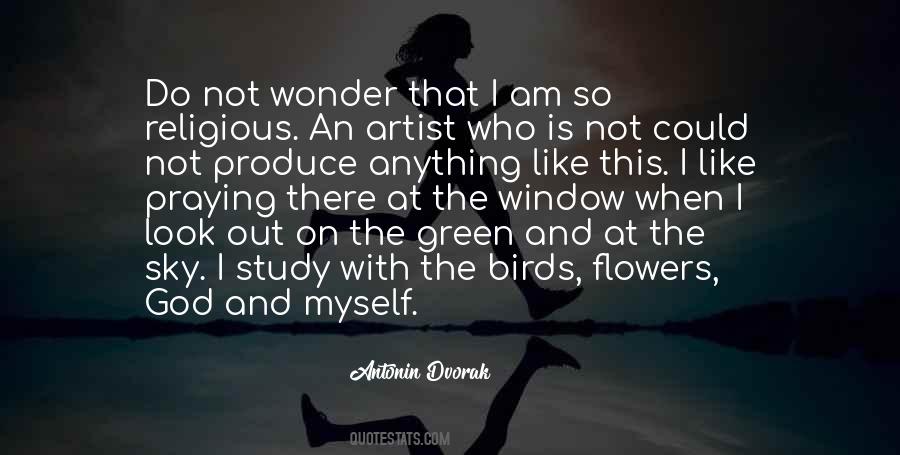 #16. God is really only another artist. He invented the giraffe, the elephant and the cat. He has no real style, He just goes on trying other things. - Author: Pablo Picasso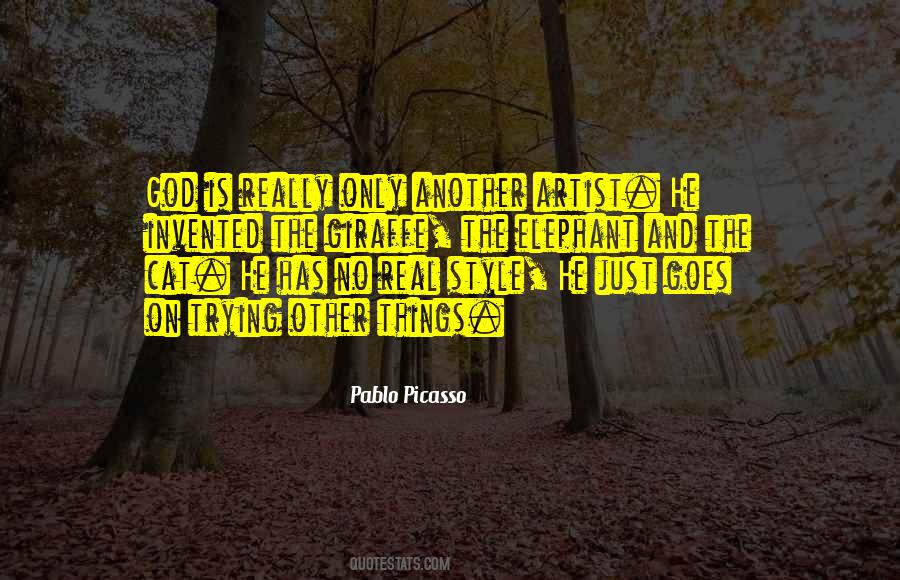 #17. The Greeks said the artist doesn't actually have to travel and look around. You stay where God has put you, and you dig as deep as you can. This is what I've done. - Author: Gian Carlo Menotti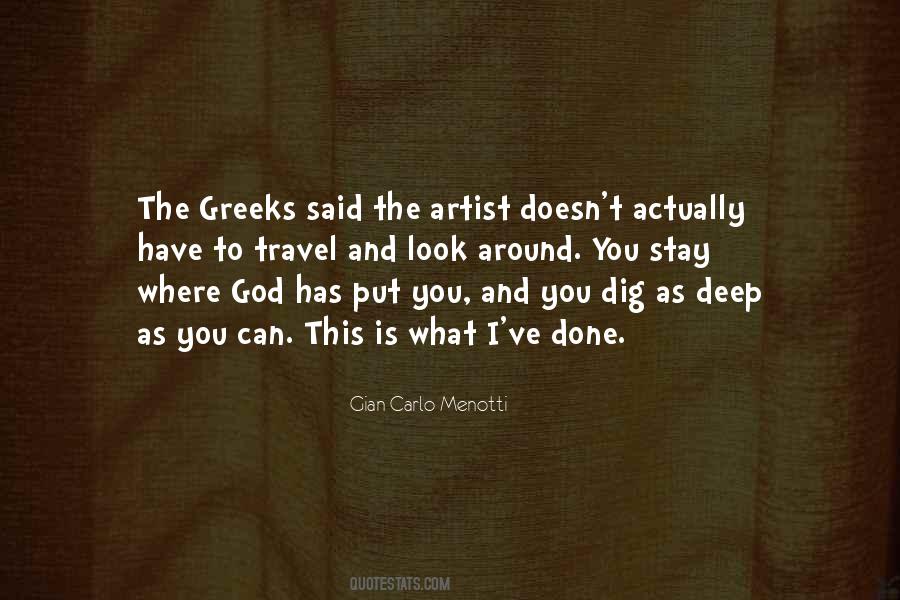 #18. The artist is chosen by God to fulfill his commands and must never be overwhelmed by public opinion. - Author: Albrecht Durer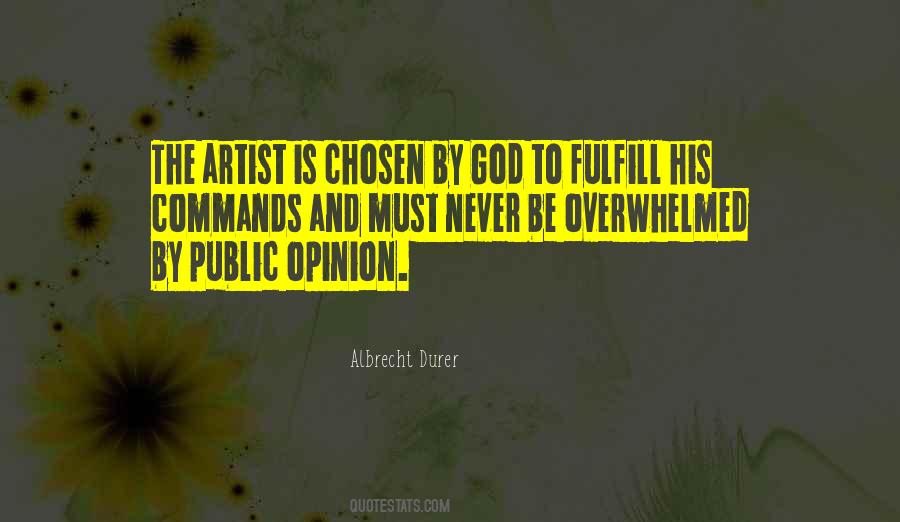 #19. Religion is a group of scam artists that sell the calming idea that your body is a temple of God, while your mind belongs to them. - Author: Jose Antonio Carrillo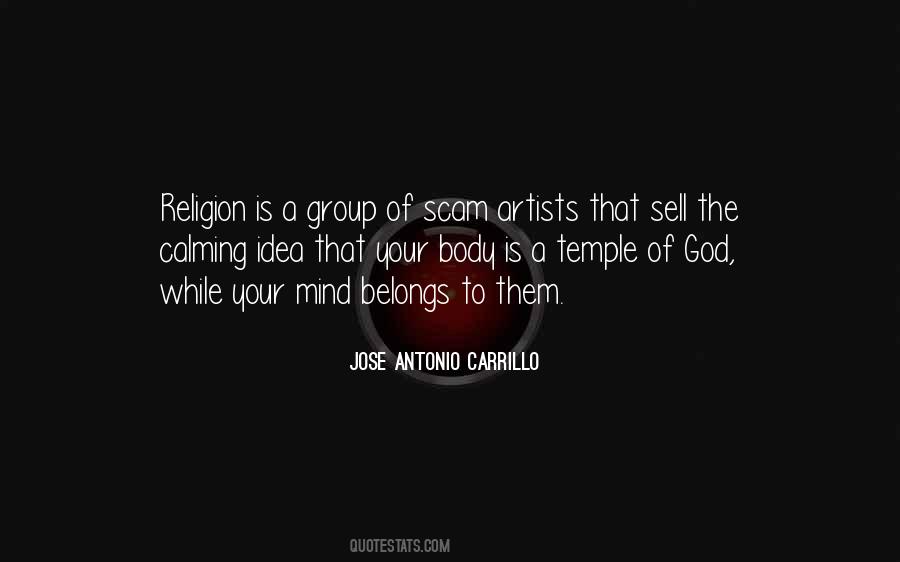 #20. The true function of art is to criticize, embellish and edit nature ... the artist is a sort of impassioned proof-reader, blue penciling the bad spelling of God. - Author: H.L. Mencken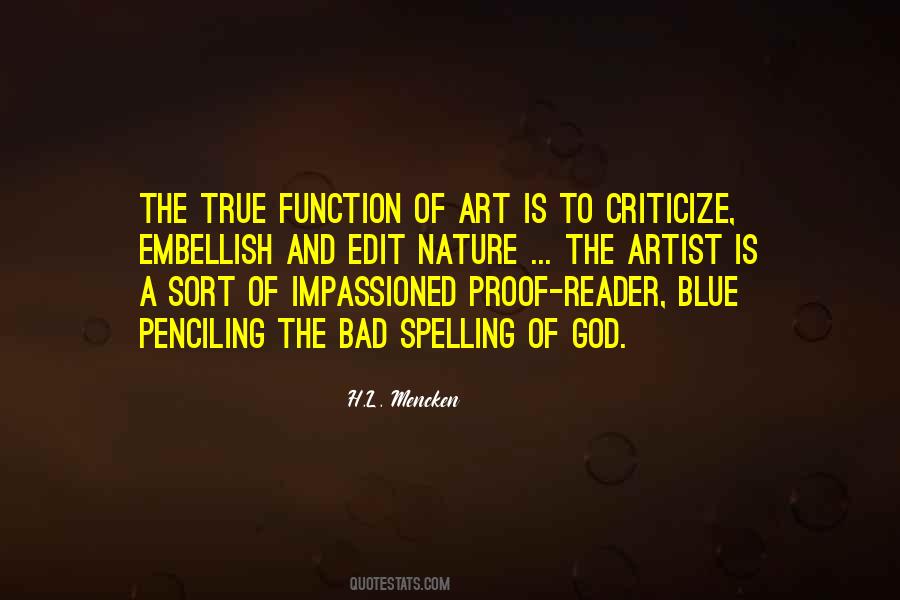 #21. The artist is a god, but he is also an idiot. That is the human way. - Author: Eric Maisel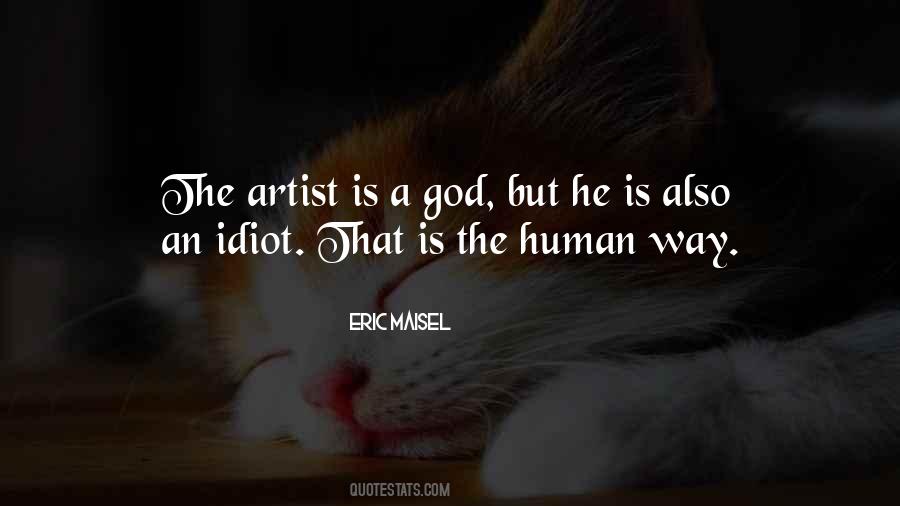 #22. The artist must be in his work as God is in creation, invisible and all-powerful; one must sense him everywhere but never see him. - Author: Gustave Flaubert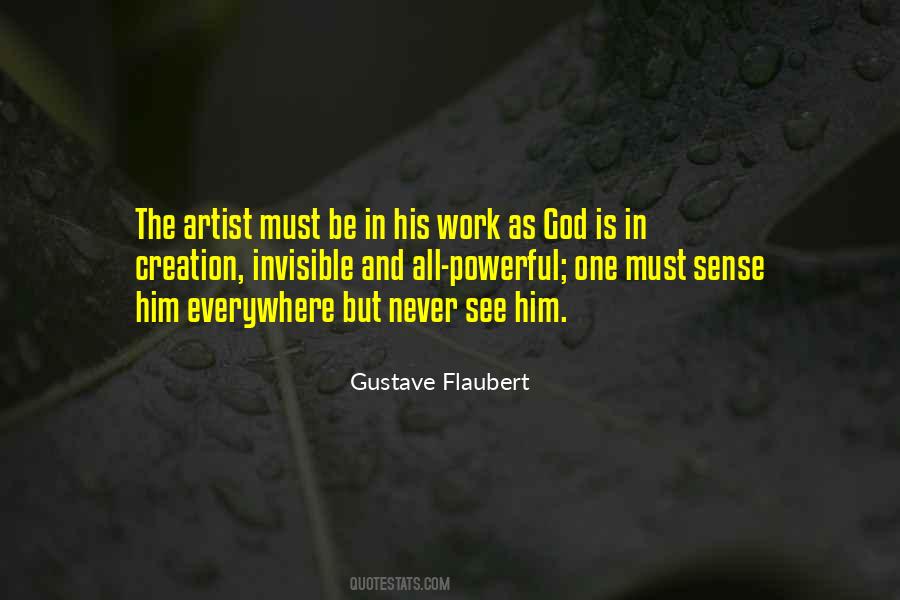 #23. To the artist, the Book of Genesis is an account of six days in which God suggested some really good ideas. - Author: Robert Breault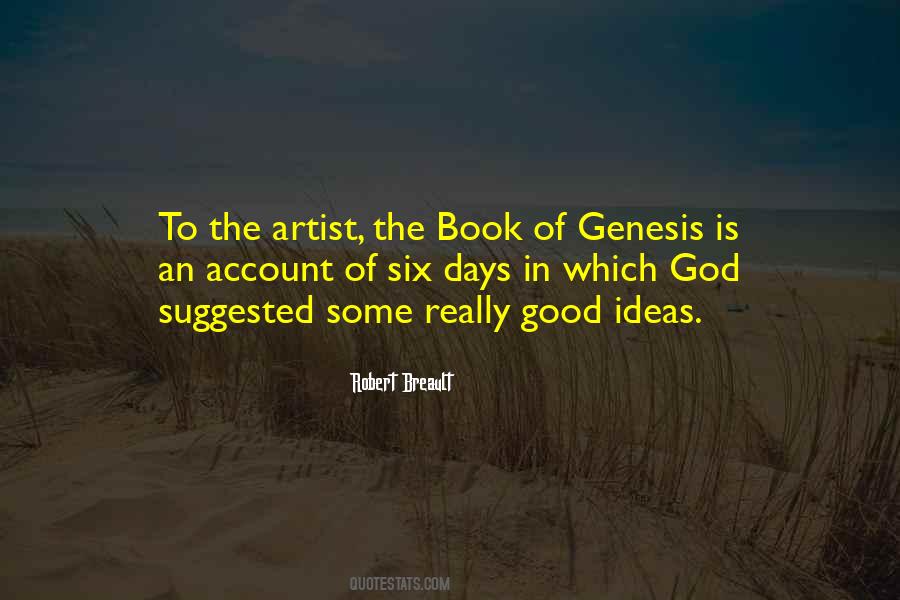 #24. The artist, surgeon, through clay form, can only look for cure with great obstinacy until he discovers, repeatedly, that love is god's only gift that enables man to transcend his tragedy and regain his wholeness and well-being beyond the claws of evil, rampaging as evil may be. - Author: Jabra Ibrahim Jabra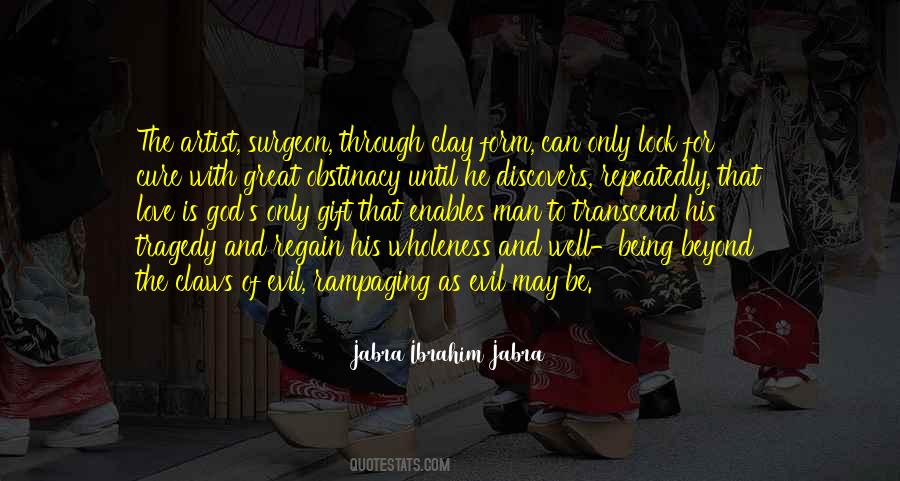 #25. Oh my God, everyday is a constant struggle and battle. Especially with an artist like me, when what I am doing is not the in thing, it is harder to break someone like me. And I'm a woman too, it's ridiculous. - Author: Syleena Johnson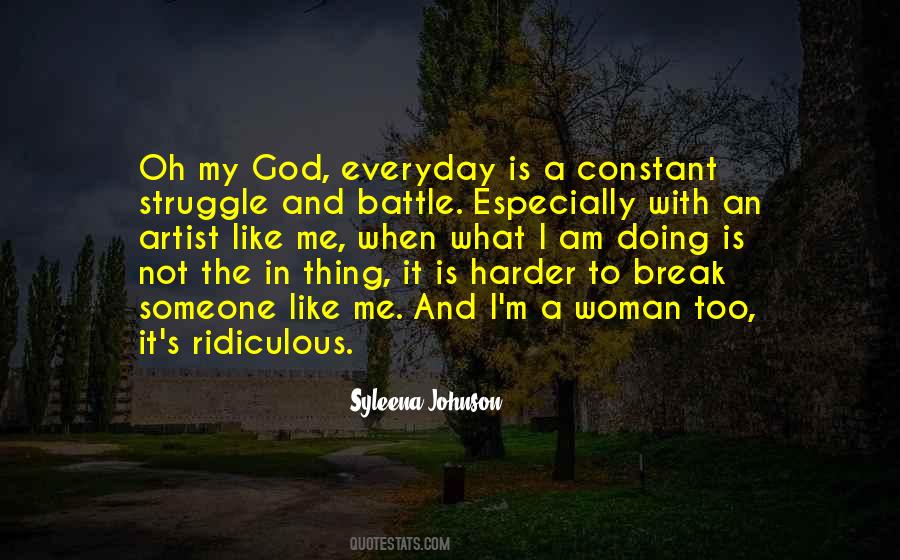 #26. It is almost as safe to assume that an artist of any dignity is against his country, i.e., against the environment in which God hath placed him, as it is to assume that his country is against the artist. - Author: H.L. Mencken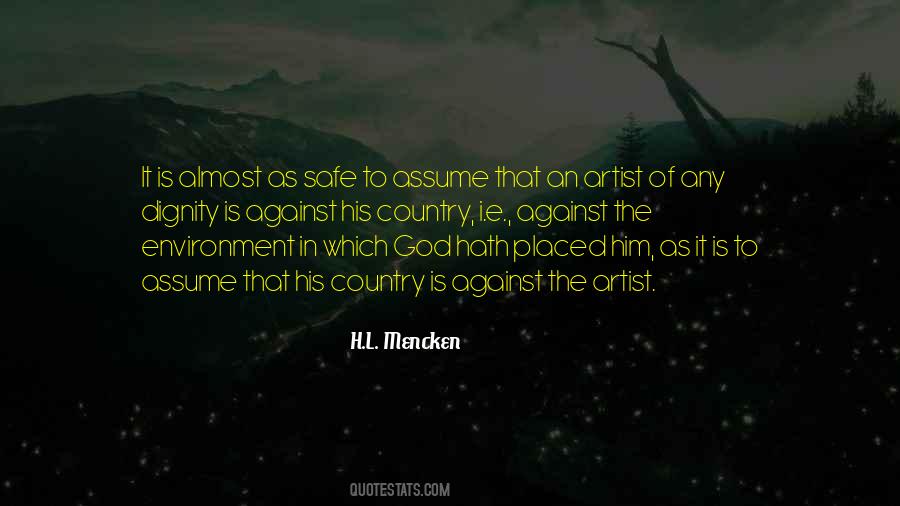 #27. Maybe the job of the artist is to see through all of this strangeness to what really is, and that takes a lot of courage and a strong faith in the validity of the artistic vision even if there is not a conscious faith in God. - Author: Madeleine L'Engle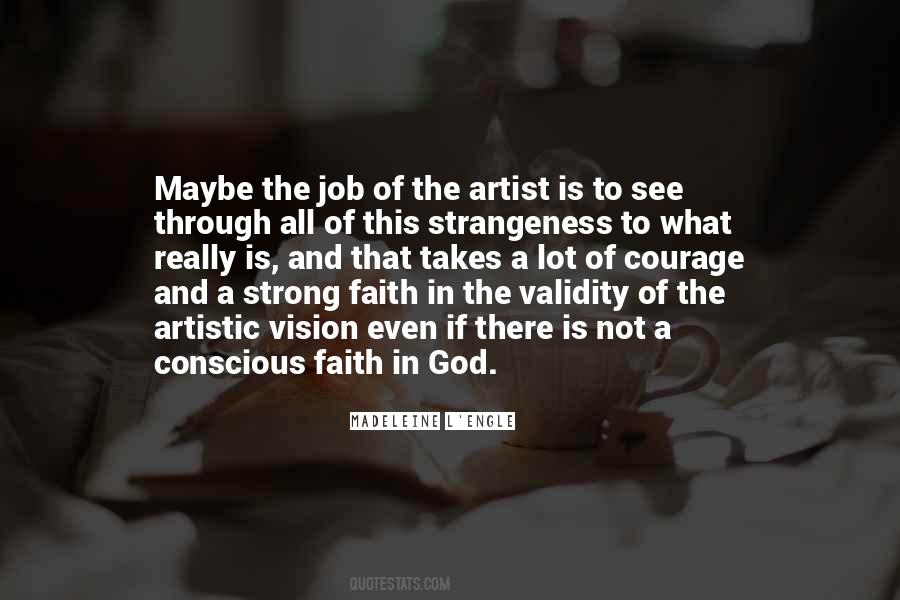 #28. It is the artist who realizes that there is a supreme force above him and works gladly away as a small apprentice under God's heaven. - Author: Aleksandr Solzhenitsyn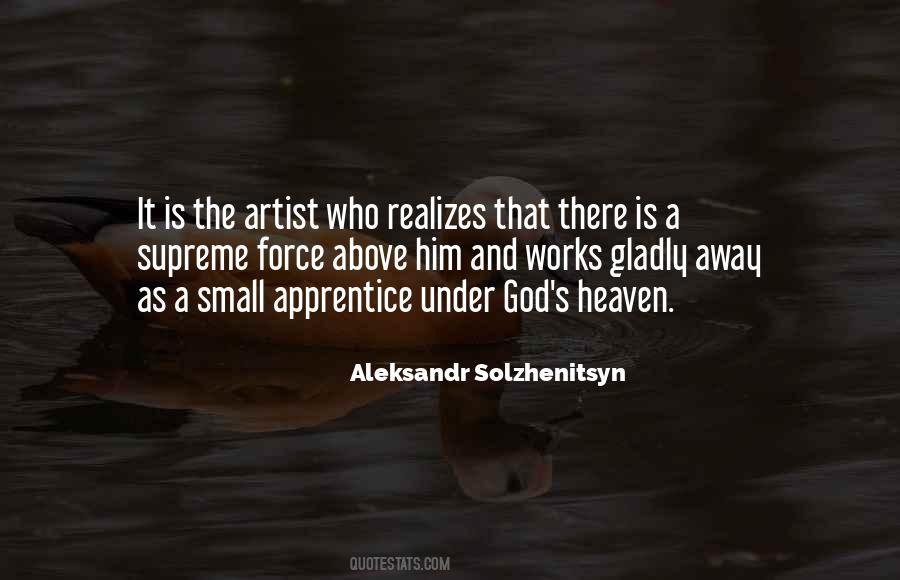 #29. The wretched Artist himself is alternatively the lowest worm that ever crawled when no fire is in him; or the loftiest God that ever sand when the fire is going. - Author: Caitlin Thomas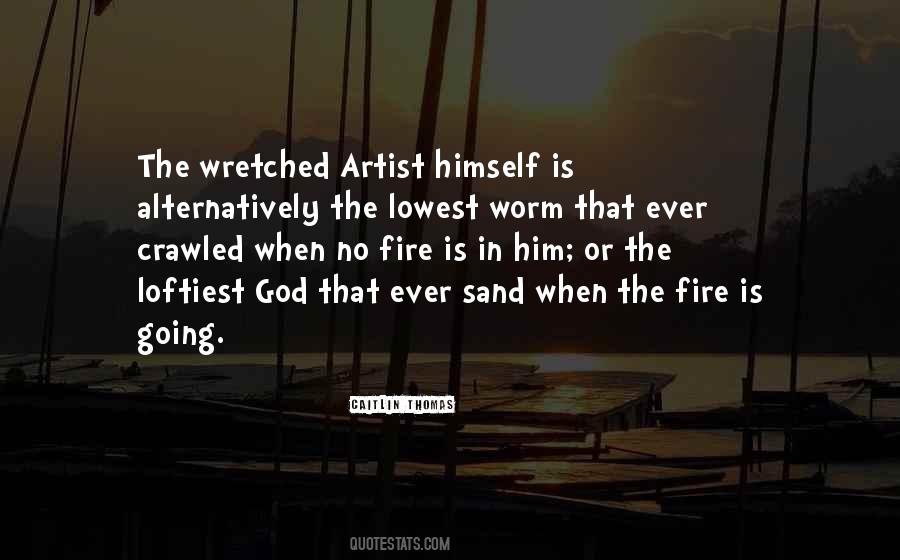 #30. A great magician is as divine as God and his stage is as majestic as the paradise. - Author: Amit Kalantri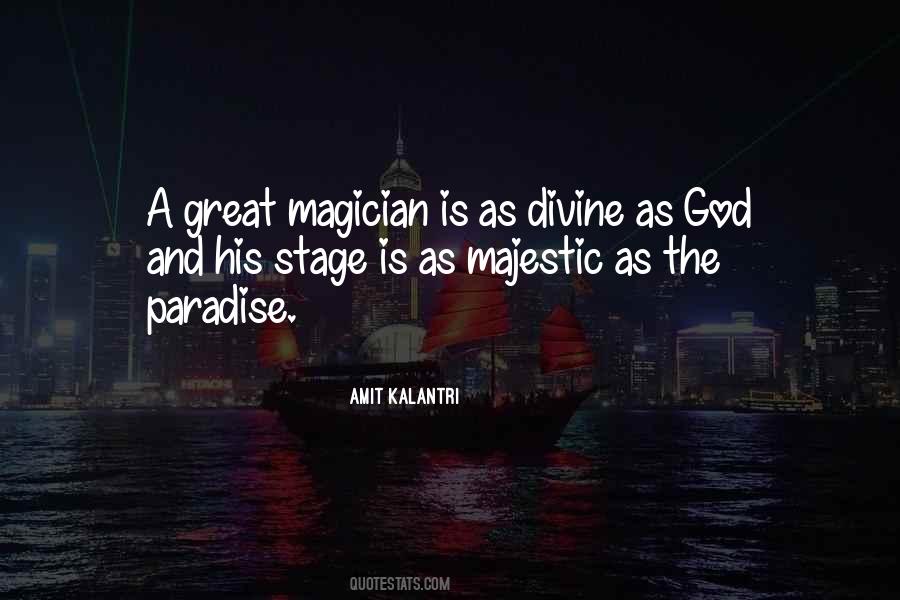 #31. I think one artist to another artist, the best compliment you can pay one another, because the part of you that is inspired or creates something, to write a joke or a song, that's like the God-like part of a person. - Author: Dave Chappelle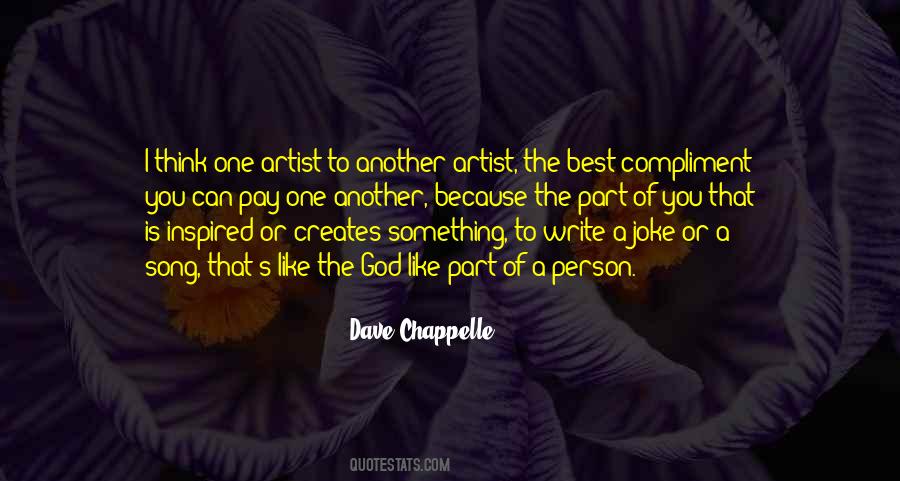 #32. I don't consider myself an artist necessarily, but craftsmen or people in the arts, their spiritualism is sort of when you're writing well or performing well or doing whatever you do well, there's an element of that that's either God-given, a talent that you're not necessarily responsible for. - Author: Al Franken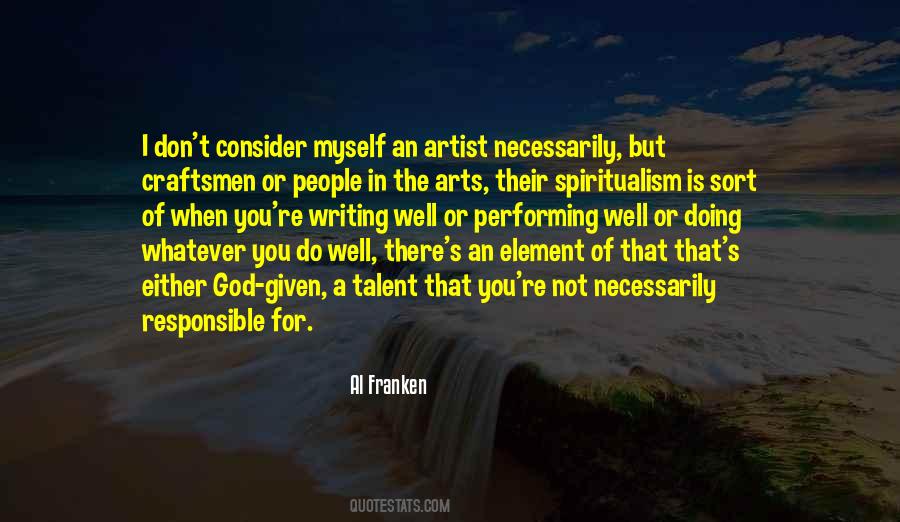 #33. It is beyond logic that we see the light. - Author: Julieanne O'Connor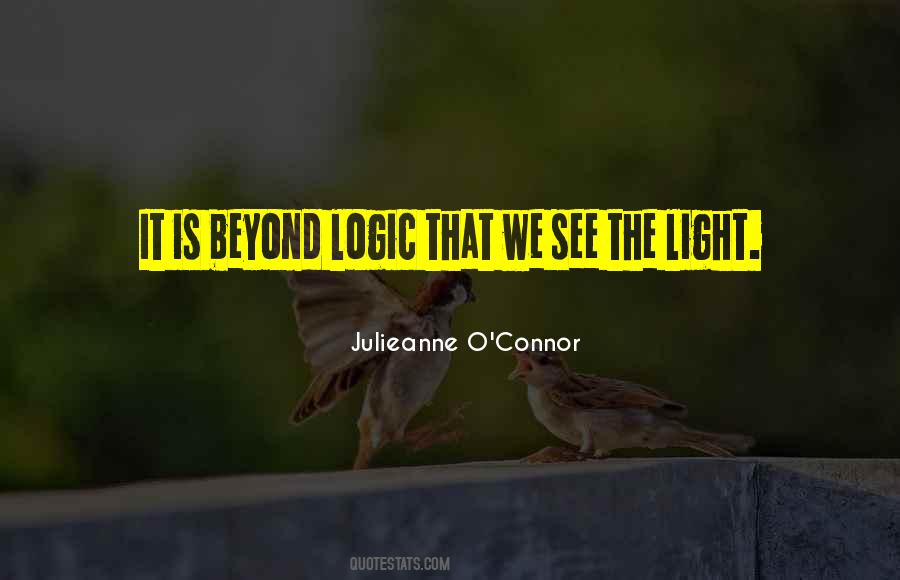 #34. Your creation was the god's way of showing humans that, the artist in him is still alive. - Author: Akshay Vasu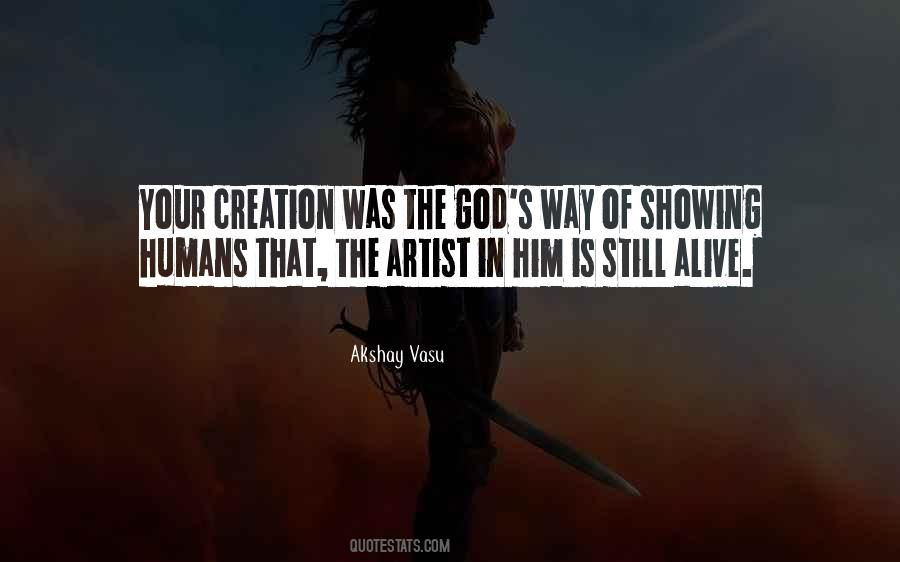 #35. I think that the problem is that people fear so many things and they don't live life to its fullest. And for me as an artist, if God should want me to come this Wednesday to the end of my life, so be it. - Author: Criss Angel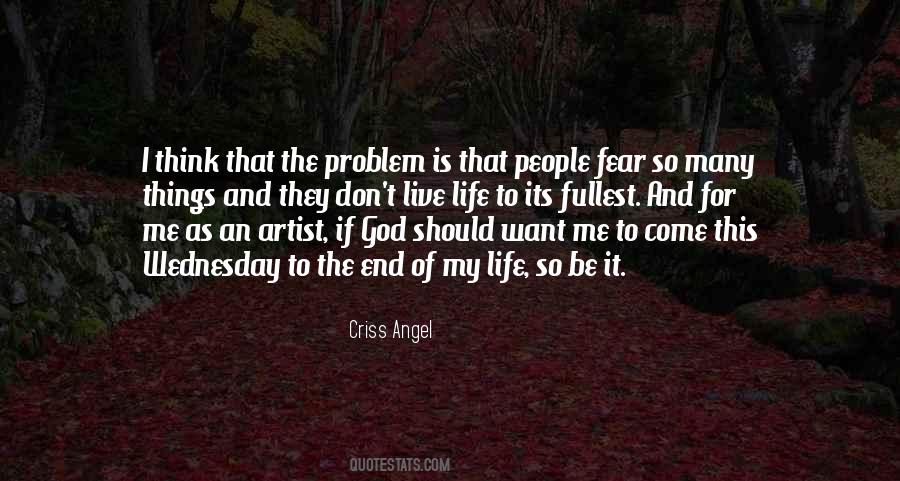 #36. It is very common with artists who are of a generation that has already gone by to get overly concerned with, Oh my God I have to sell to the younger generation. - Author: Carole King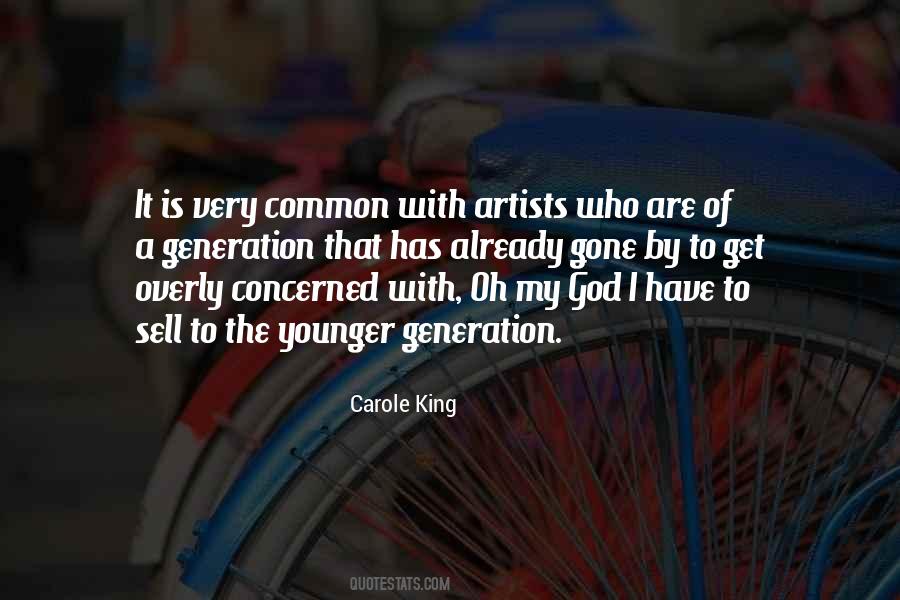 #37. The artist is the closest man comes to being God. - Author: Leonard Peikoff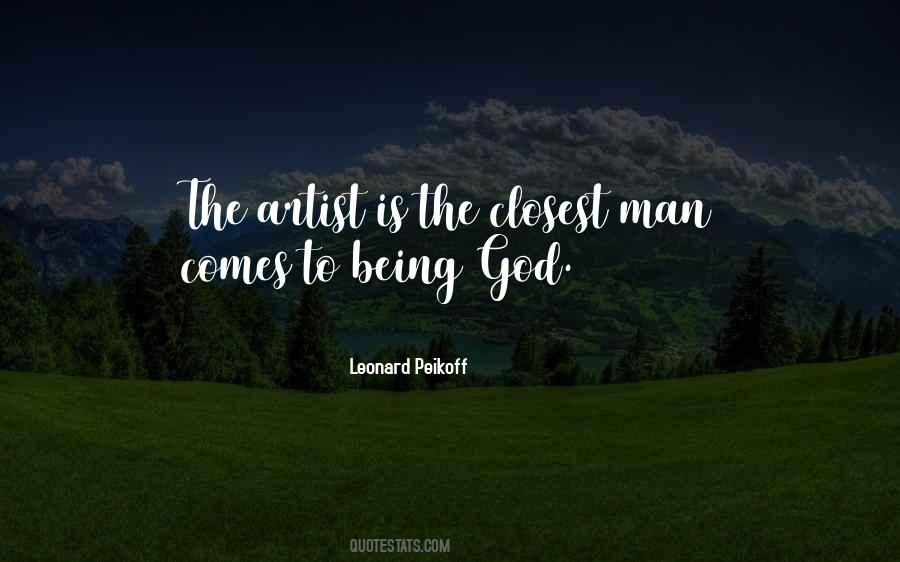 #38. Now there is fame! Of all - hunger, misery, the incomprehension by the public - fame is by far the worst. It is the castigation of God by the artist. It is sad. It is true. - Author: Pablo Picasso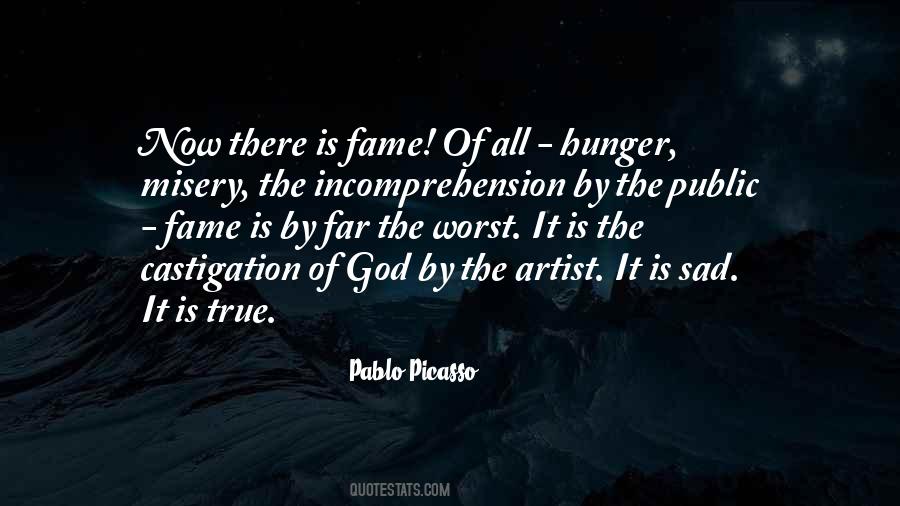 #39. God made the world as an artist and that is why the world must learn from its artists. - Author: George Bernard Shaw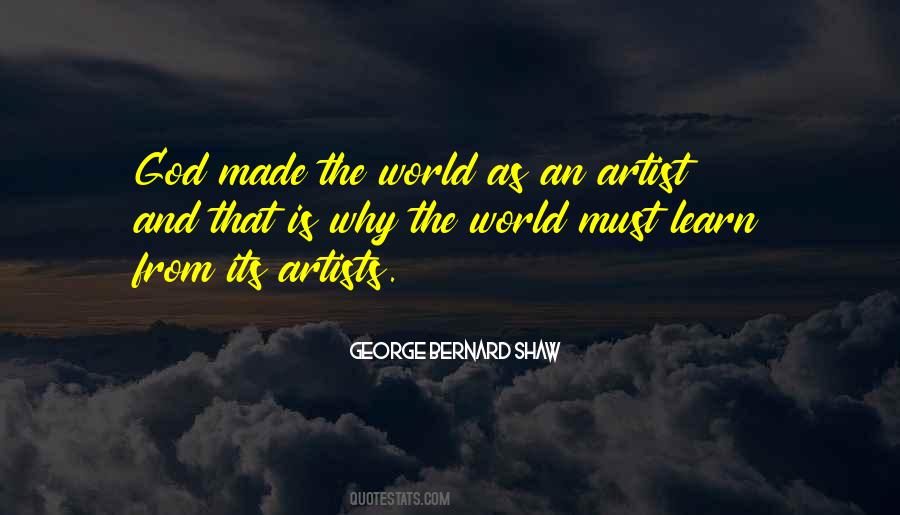 #40. Art is a collaboration between God and the artist, and the less the artist does, the better. - Author: YourLeo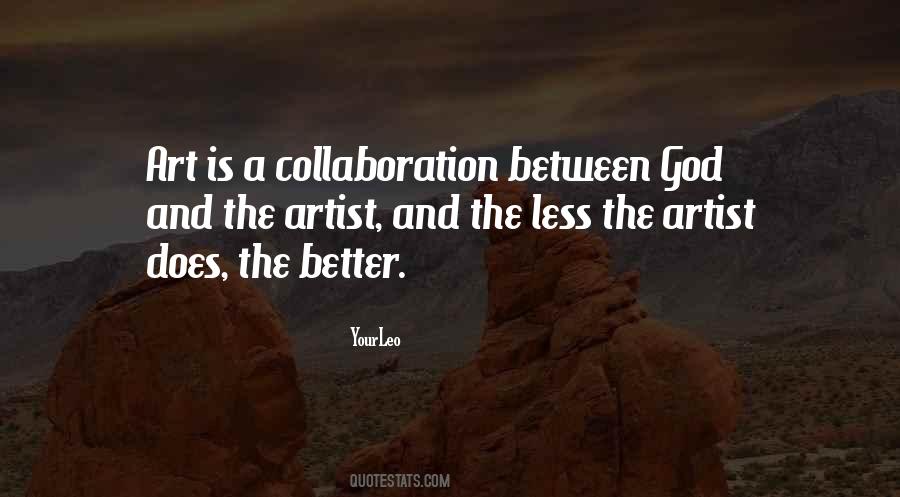 #41. Though the cross of Christ has been beautified by the poet and the artist, the avid seeker after God is likely to find it the same savage implement of destruction it was in the days of old. The way of the cross is still the pain-wracked path to spiritual power and fruitfulness. - Author: Aiden Wilson Tozer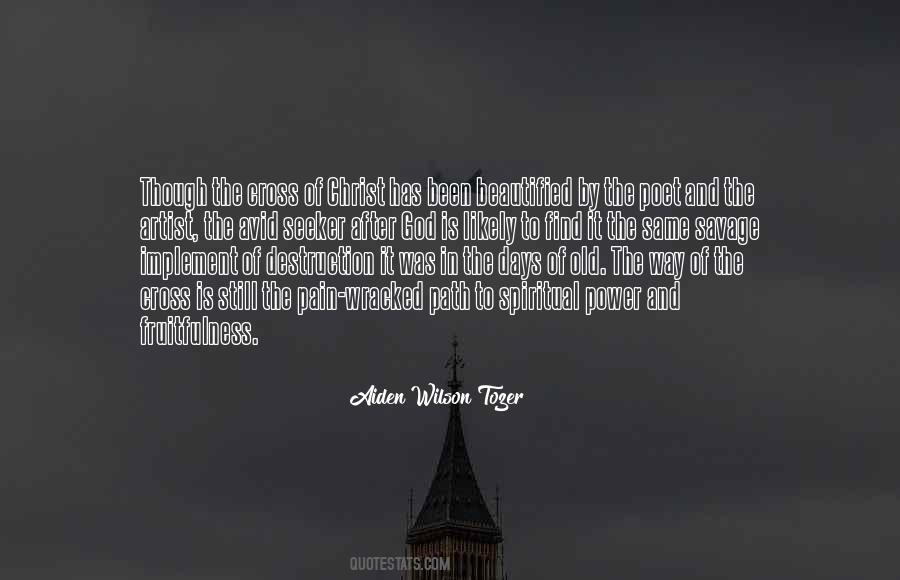 #42. I believe that an artist working for and representing the Kingdom of God should do the best of their ability to show and prove the depth, life, newness, creativity, truth and excitement of their Heavenly Father through the work that is set before them. - Author: Daniel Smith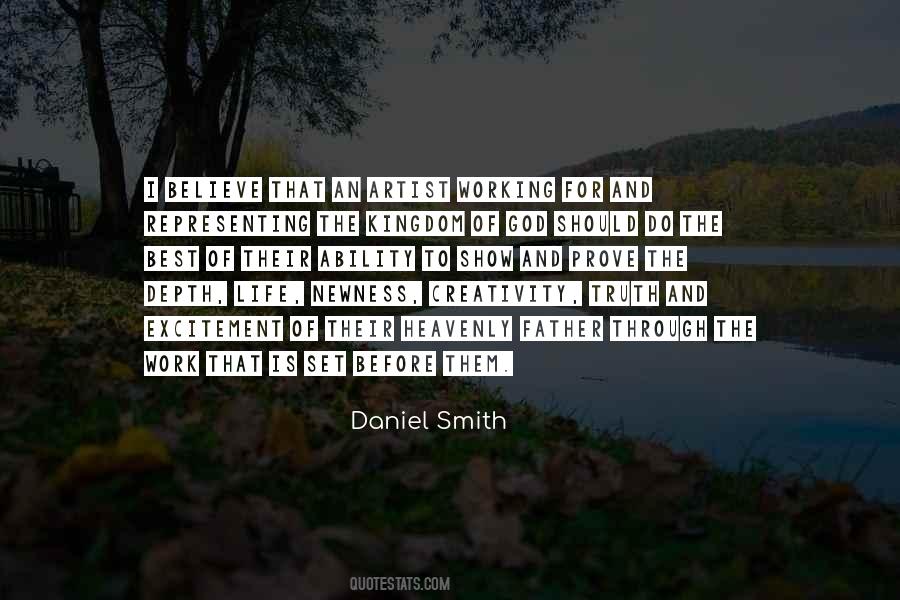 #43. Who would be an artist if they did not believe that that happens? If they did not know it happens, because they have felt the god within them use their tongue, their hands? Maybe only once, once in their lives. But once is enough. Nor - Author: Ursula K. Le Guin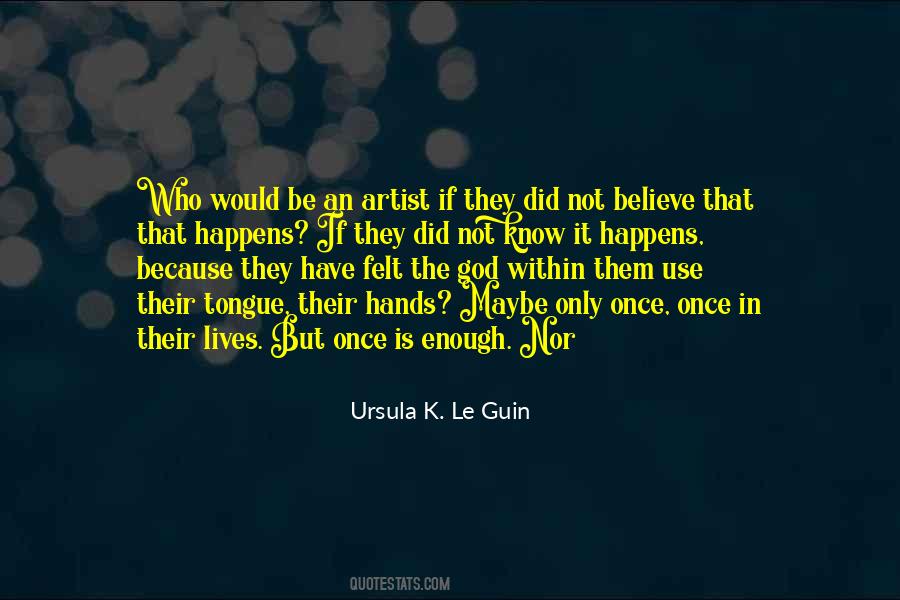 Famous Authors
Popular Topics