Getting Younger Famous Quotes & Sayings
List of top 84 famous quotes and sayings about getting younger to read and share with friends on your Facebook, Twitter, blogs.
Top 84 Getting Younger Quotes
#1. Middle-age should be shot. Things about it gall me. First, that those younger despise the thought of getting old, and, hence, me. Second, that those older despise the thought of me being younger, and, hence, me. So here I am, pressed from both sides, forced to wear blinders - FULL SPEED AHEAD! - Author: Chila Woychik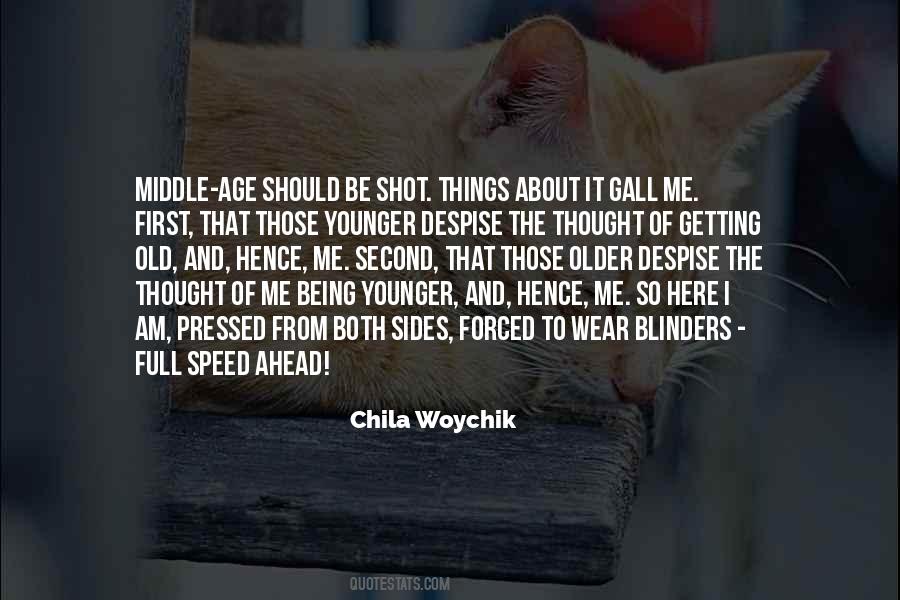 #2. In some ways, it would be nice to stay younger, but I feel pretty happy about growing older ... Personally, I don't have a lot of the regular hand-ups with getting older that some people do. I've never tried to disguise my age. People find out anyway. - Author: Holly Hunter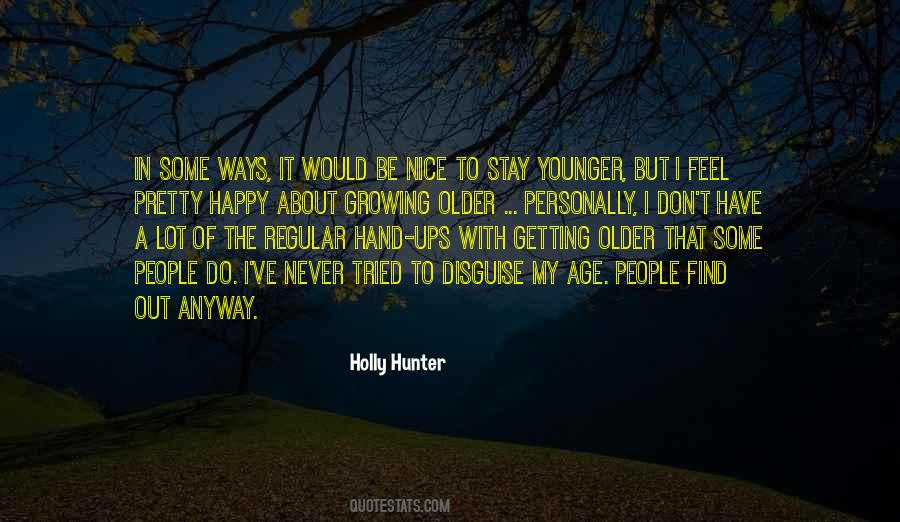 #3. I'm not getting younger, so there's a commitment to the cause that one has to make - Author: Ioan Gruffudd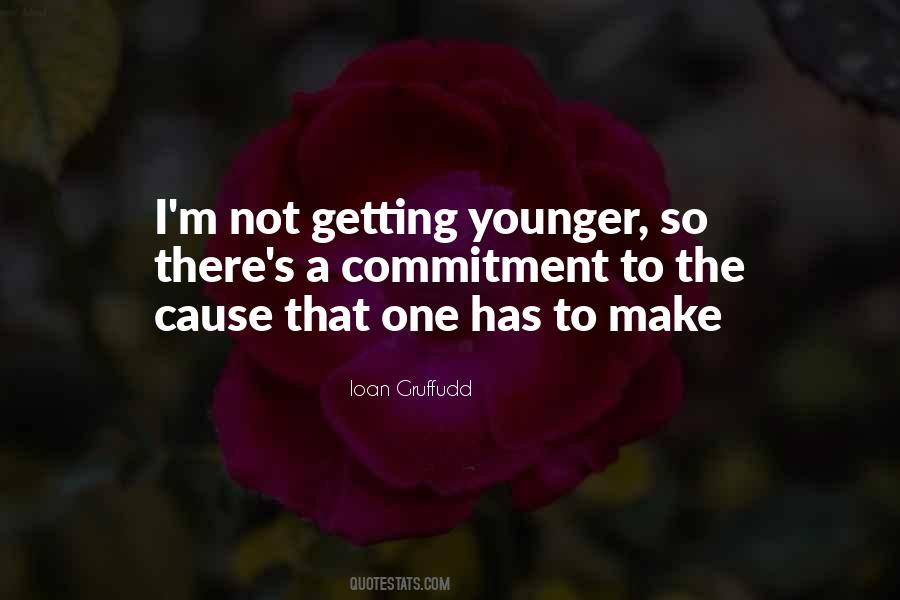 #4. In my book tours I get to meet an audience every night. And I see that there are mostly young people, and there are a lot of more men than before, but always young, I don't get older men. As I'm getting older, my audience gets younger! - Author: Isabel Allende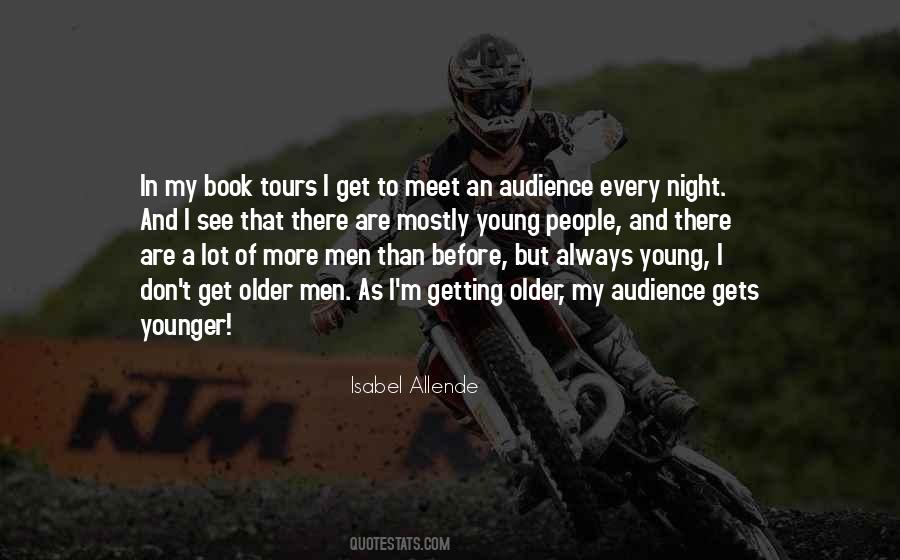 #5. Listen. You should know something. All younger people should know something. If you're always battling against getting older, you're always going to be unhappy, because it will happen anyhow. - Author: Mitch Albom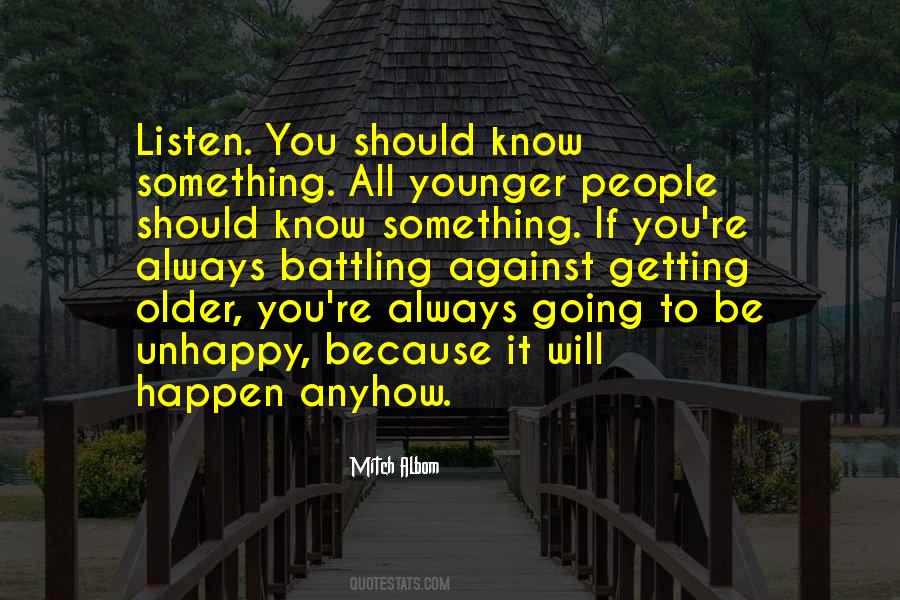 #6. The key to getting everything you want is to never put all your begs in one ask-it! - Author: Seneca The Younger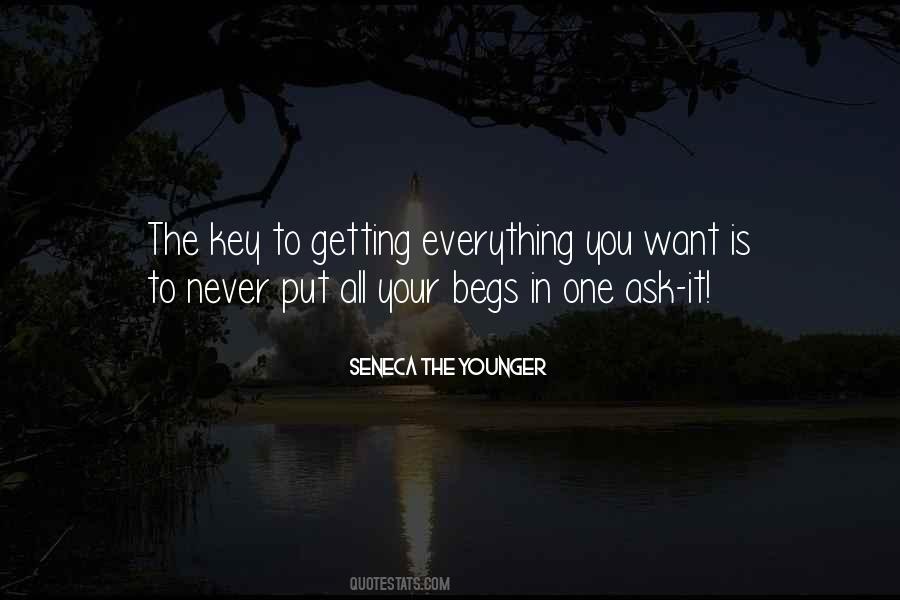 #7. One of the greatest pleasures of working on shows is that I enjoy watching the actors - who are all younger than me now - and their careers. I love seeing how they're doing and seeing them getting good gigs and doing well. - Author: Kelly Bishop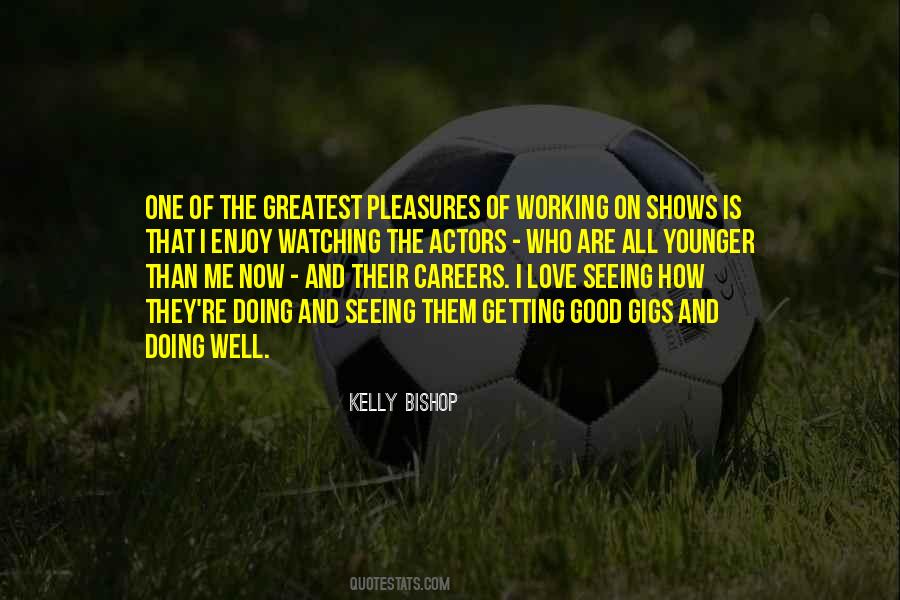 #8. As of late, I am more of a homebody. I like having people over. You can smoke in the apartment. I'm just not into going out so much. The crowd is getting younger and younger. - Author: Chloe Sevigny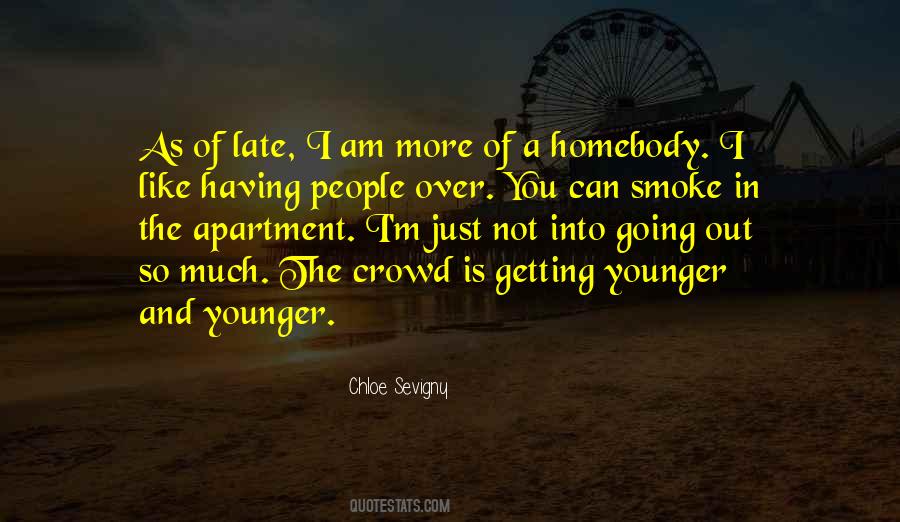 #9. I think I just never wanted to be the creepy guy where people say, 'Why do his leading ladies keep getting younger and younger, and why do they think he's so hot even though we know that the girl who's playing this part actually has a handsome boyfriend?' - Author: Robert Downey Jr.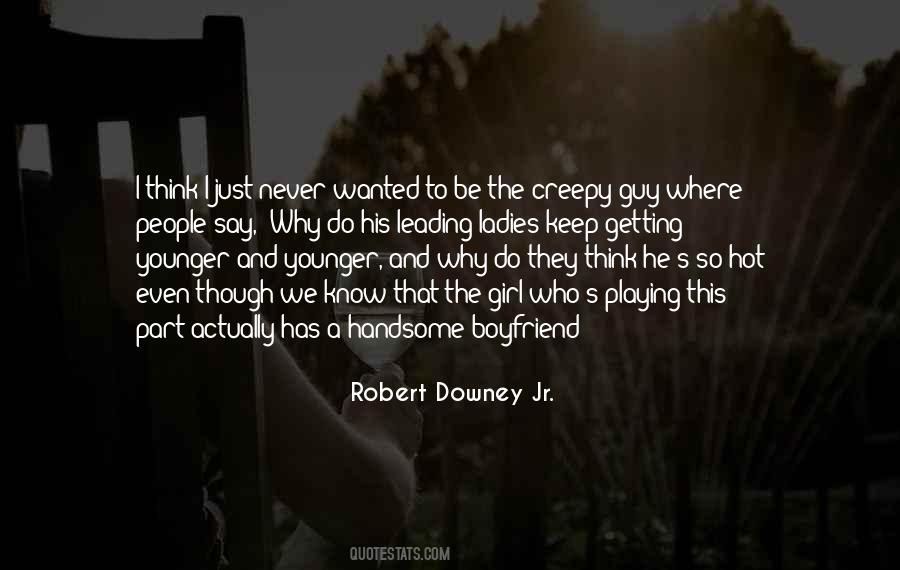 #10. One or two of their players aren't getting any younger - Author: Clive Tyldesley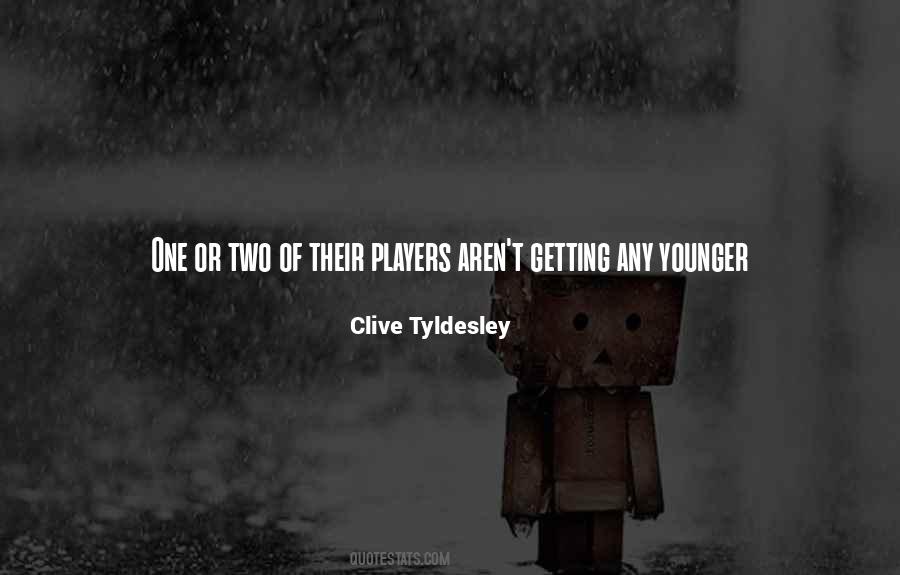 #11. What I am finding now is that my audience is getting younger as I get older, which is a very good thing as you know - you don't want them to get older as you get older. - Author: Russell Banks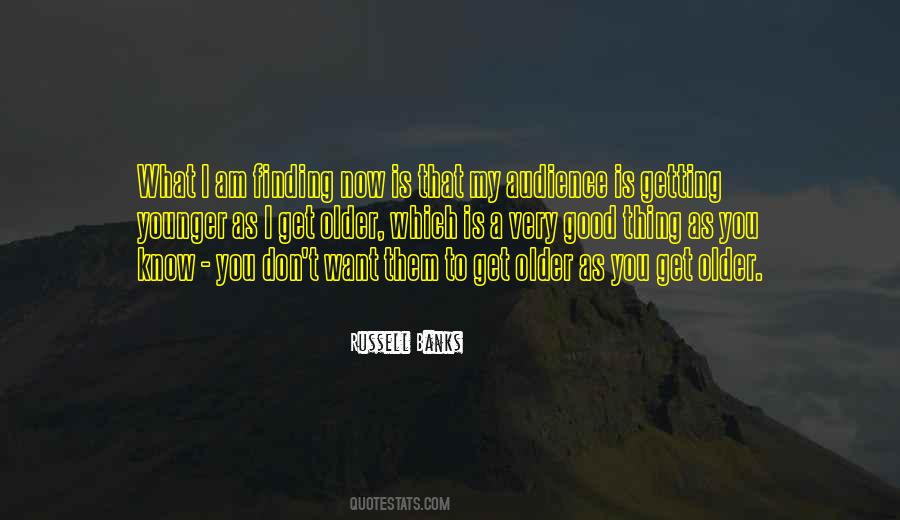 #12. You're not getting any younger. You can only be a canoeing, programming, hermit bachelor, CEO rich dude for so long. - Author: Jenny Holiday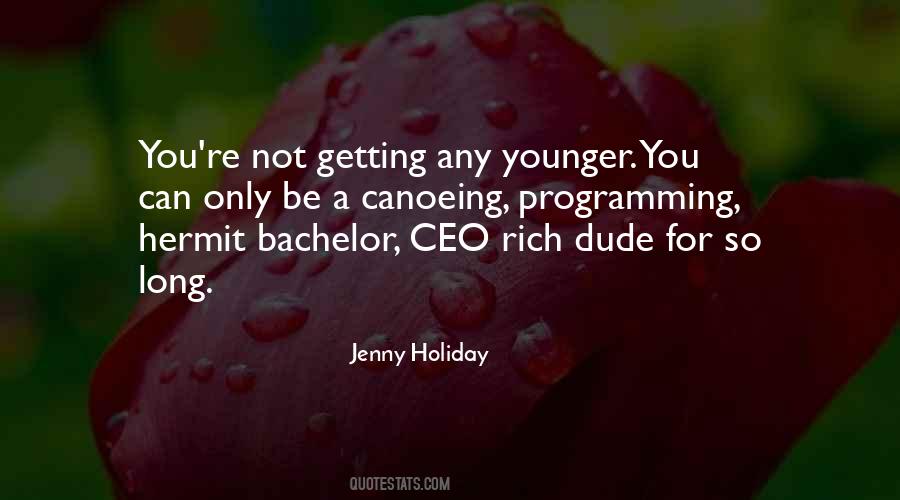 #13. Even all the top players going to Europe to play helps soccer in America, as do all the MLS players like Beckham and all that, they're trying to promote it. At the end of the day it's about getting the younger generation interested at an early age so most of them will move on and play. - Author: Ian Rush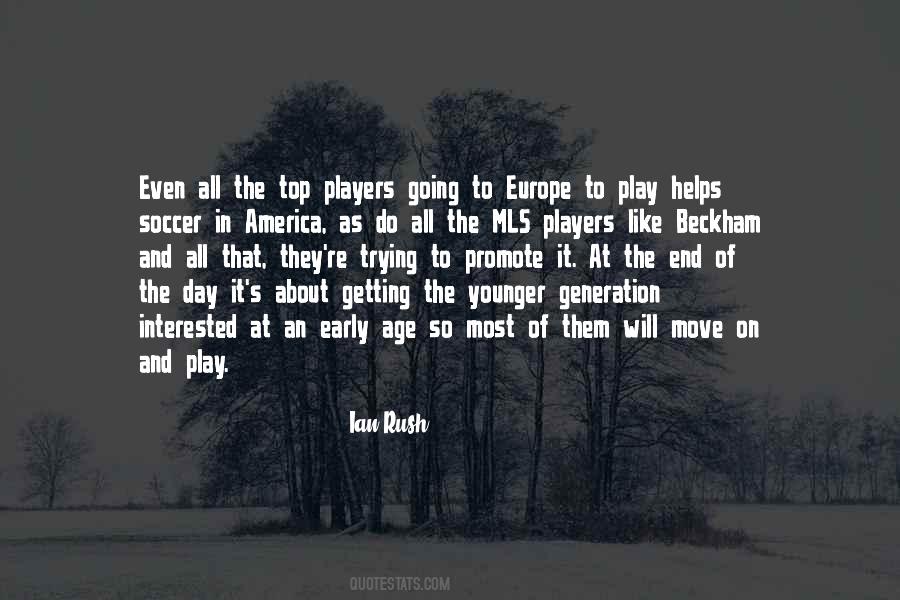 #14. Criminals are getting younger and dumber, - Author: Julie Garwood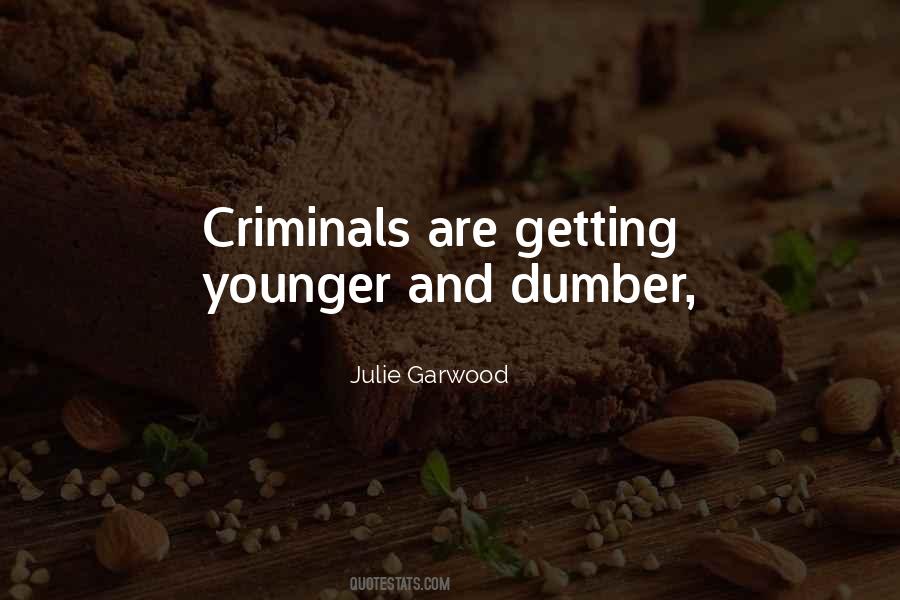 #15. Kids keep getting wiser younger, which is dangerous, and adults need to stop taking themselves too seriously. - Author: Cary-Hiroyuki Tagawa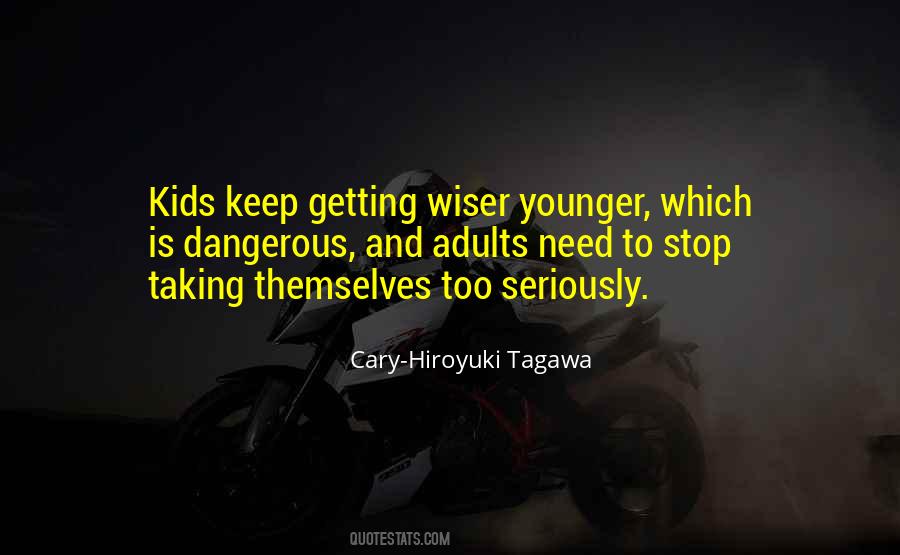 #16. I've always had a sense of responsibility - I think that comes with being the oldest kid in the family. Now, I'm getting more comfortable with acting a little younger and carefree because I've been so responsible my whole life. I'm letting go a little. - Author: Cote De Pablo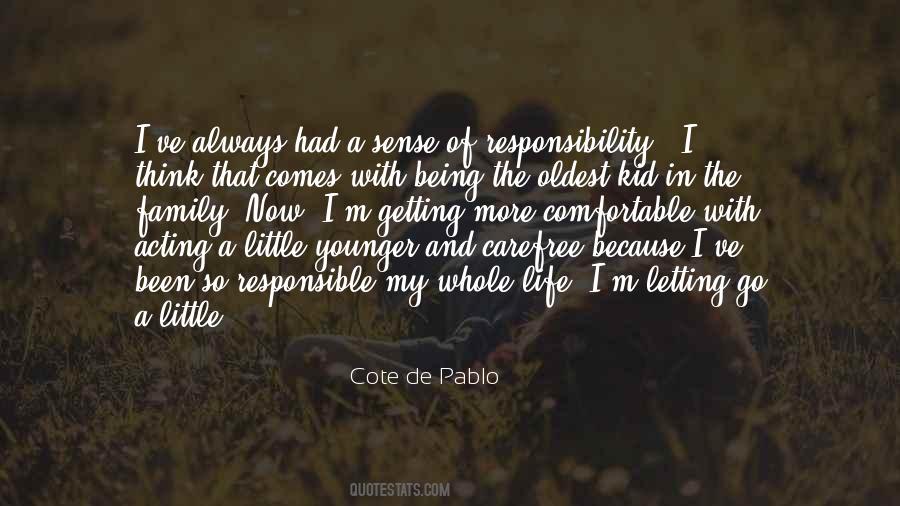 #17. Your life may be draining away. Every day you may be getting older instead of younger, more frustrated instead of happier. Your job, your relationships may not be evolving - then your power is dwindling. - Author: Frederick Lenz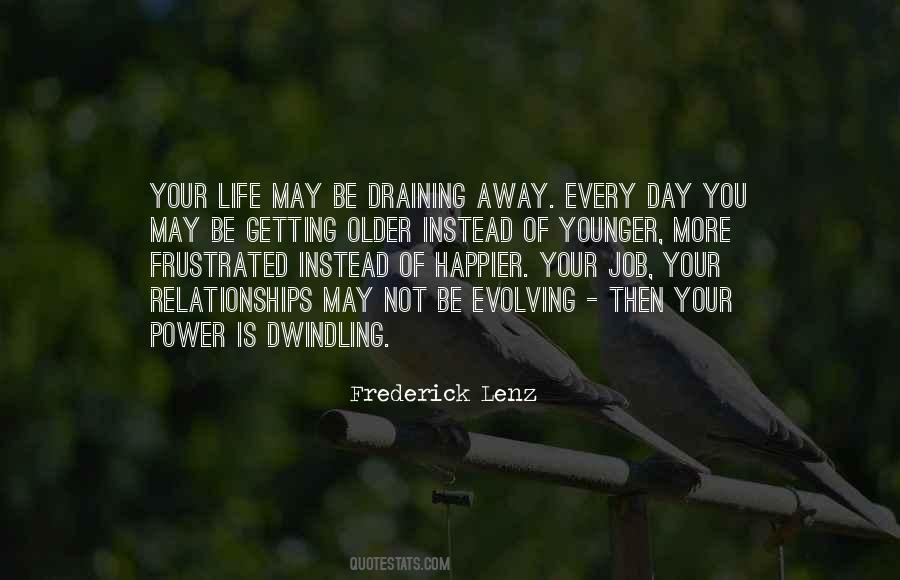 #18. 'Get a Job' is about all the rich kids we knew when we were younger, kids who never had jobs but always had money for partying or getting their hair done. - Author: Beth Ditto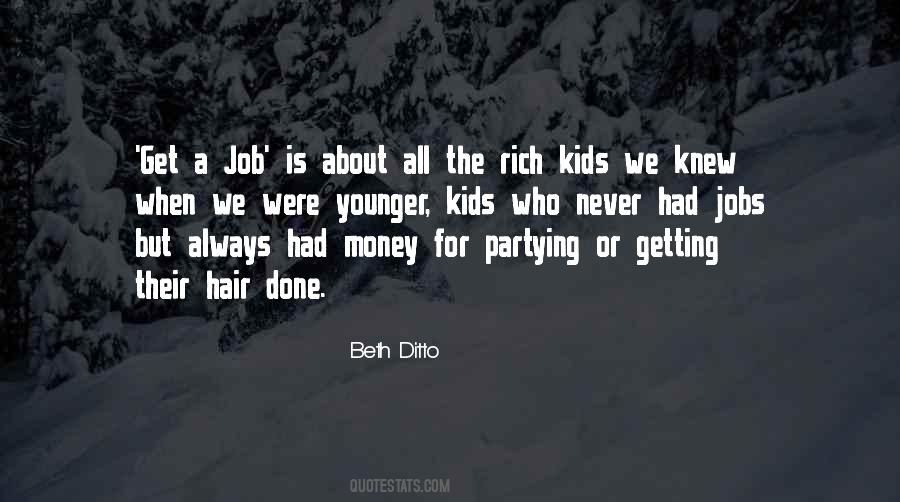 #19. I've always gone out with much younger guys. But I rushed into relationships before really getting to know the person. What would come up as a warning sign within the first two weeks of dating would usually be the exact reason the relationship would end! - Author: Carrie Ann Inaba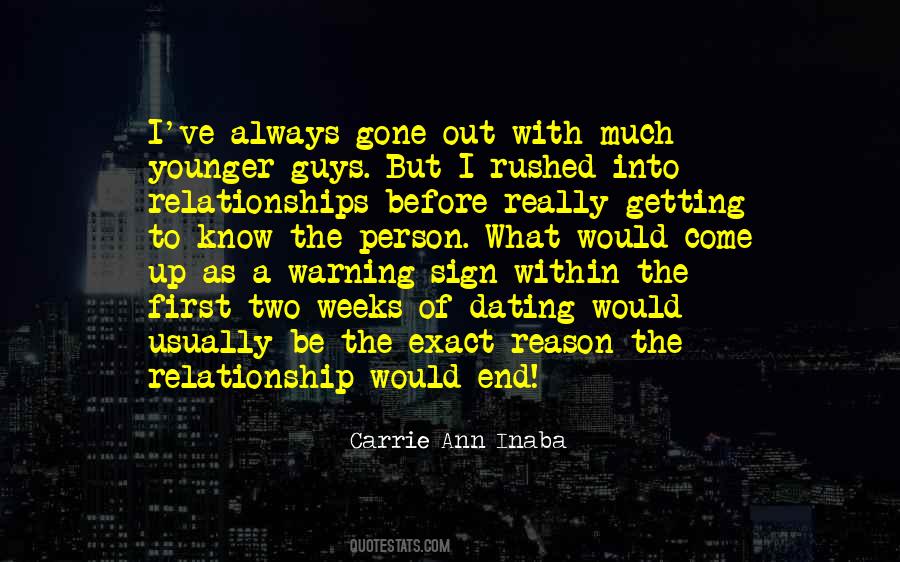 #20. Men are boys for such a long time and really don't start getting the great roles until they're in their mid-thirties. But then they've got a long time to do them, whereas for women, it's all about playing younger and younger and younger. - Author: Cate Blanchett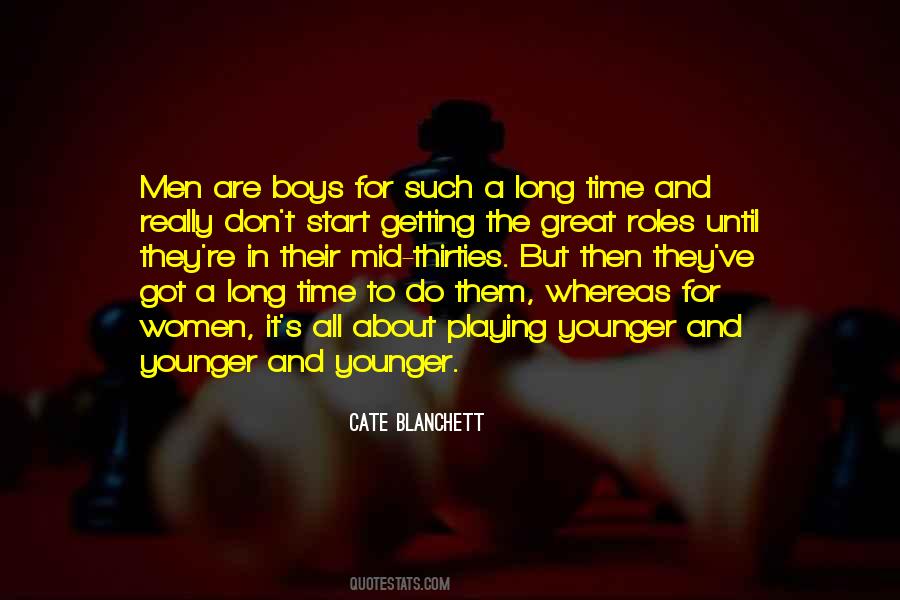 #21. The fun thing about getting older is finding younger people to mentor. - Author: Mike May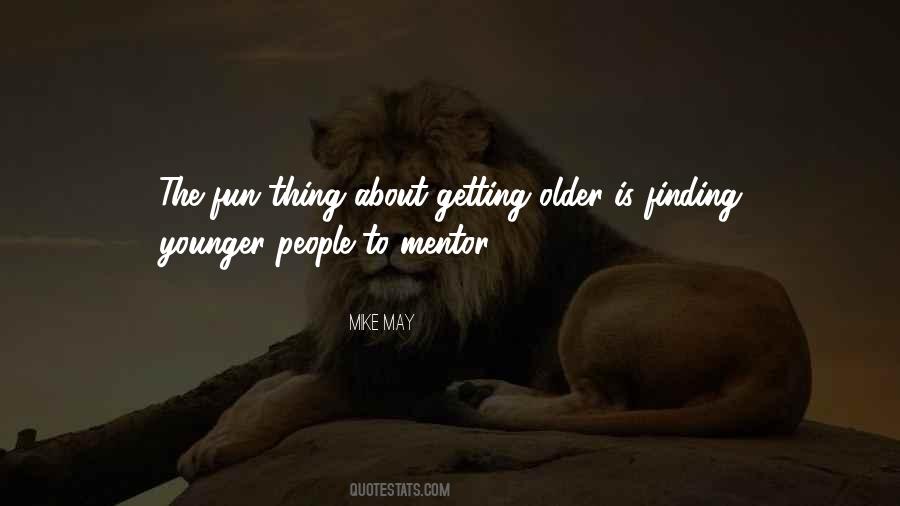 #22. I find myself getting associated with a lot of younger people in the game. I still enjoy playing with them, and I think they still enjoy playing with me. As long as I can stay competitive and have fun doing what I'm doing, I guess I'll keep doing it. - Author: Arnold Palmer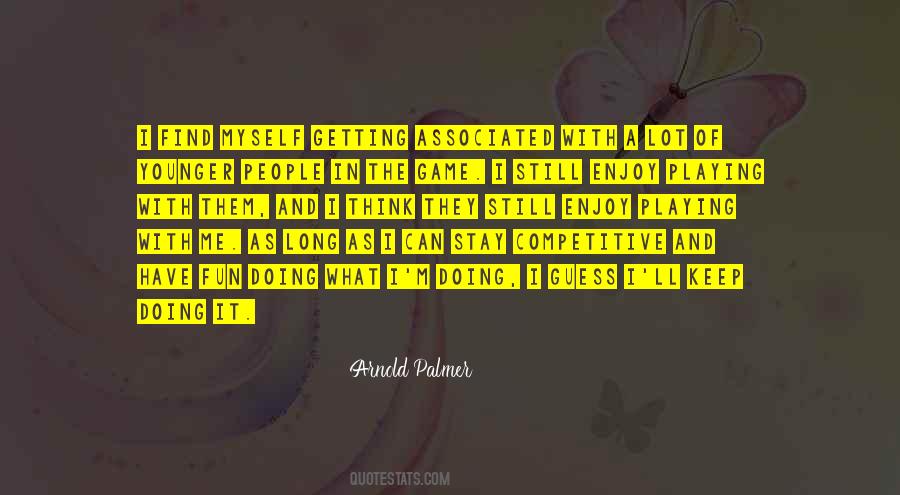 #23. Just because you are getting younger doesn't mean you are getting better - Author: Jon Gruden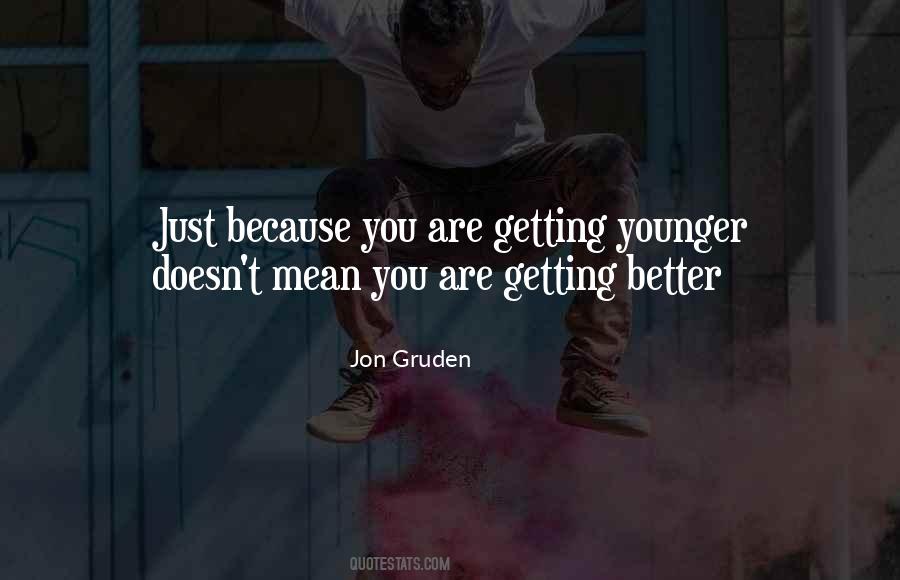 #24. How would you like to have a father who keeps getting younger looking every year? Do you realize what that can do to a woman? - Author: Jane Fonda
#25. When younger, he had been fun-loving to the point of tedium. - Author: Emile Zola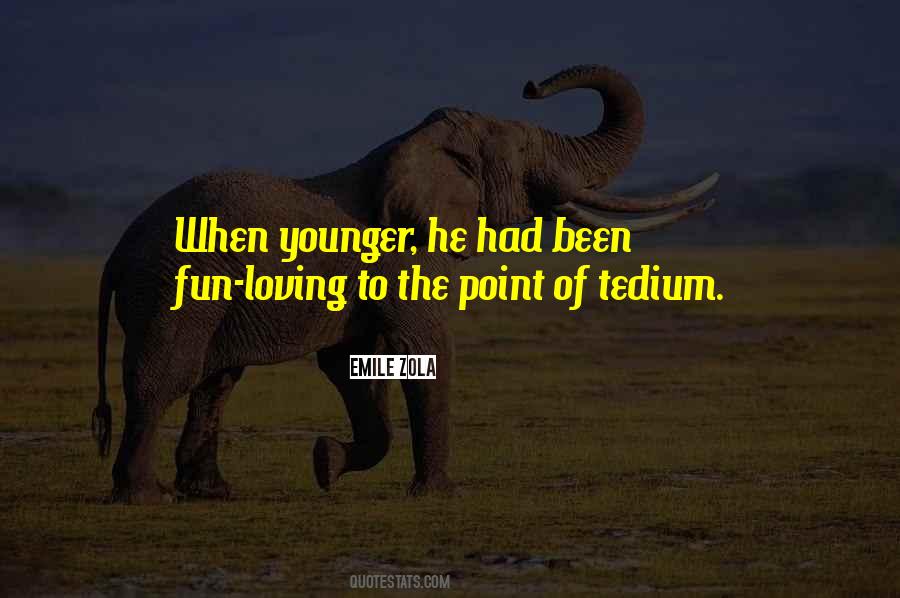 #26. Fake tan is really difficult to get right. When I was younger, I'd always do it wrong. I'd leave it on and forget to wash it off. So I embrace being pale. I like getting a tan, but I also think that if you're going to do it, it has to be gradual. I just work the pale thing now. - Author: Georgia Jagger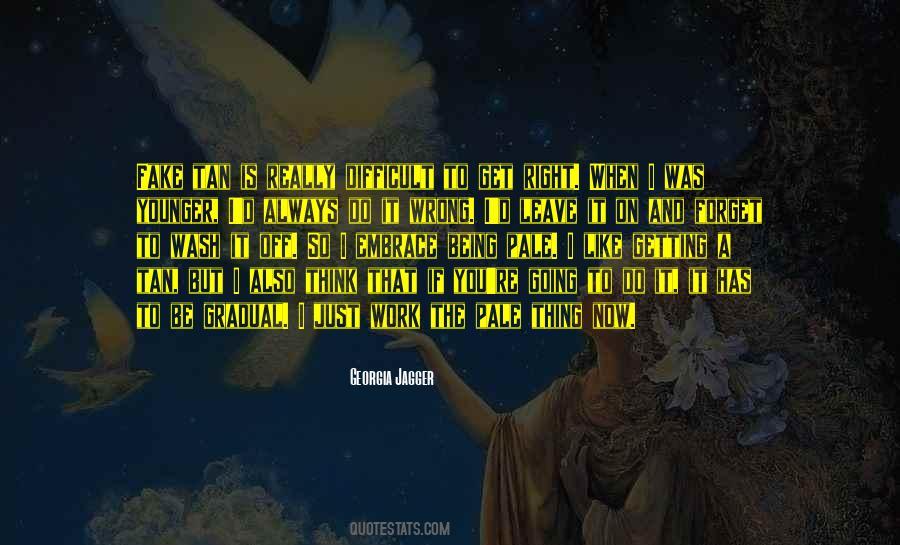 #27. When I was 14, I was the oldest I ever was. I've been getting younger ever since. - Author: Shirley Temple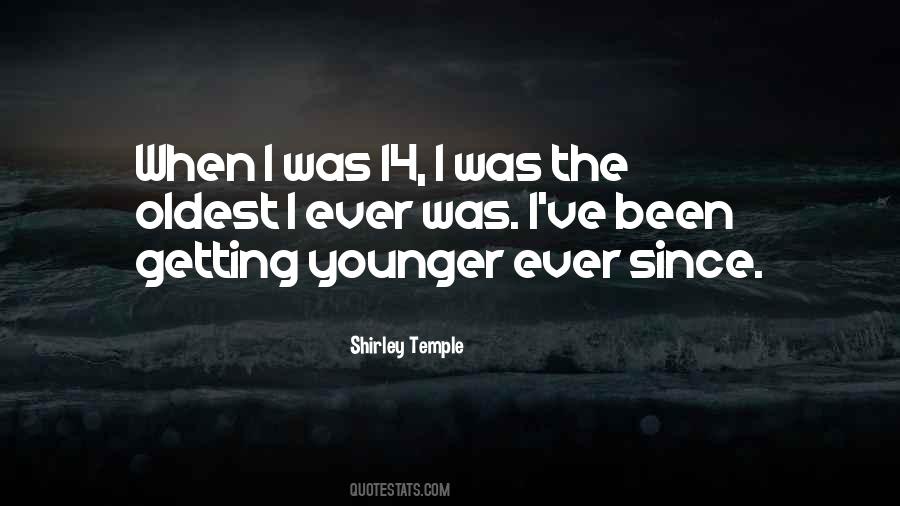 #28. Ya' know, these days kids seem to be getting younger and younger. - Author: David Foster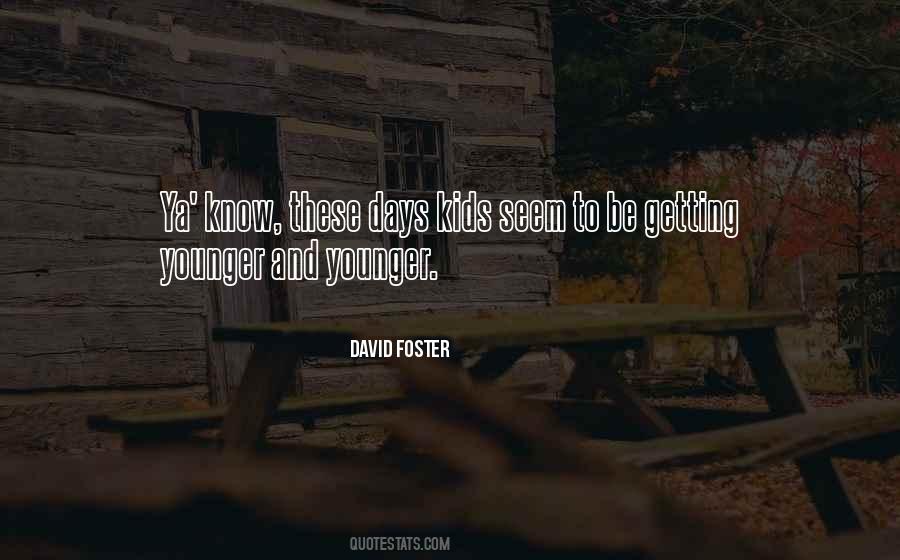 #29. My dad was a sports writer when I was younger and then he became just a general columnist. But I grew up with him literally getting into brawls with football coaches. - Author: Amy Klobuchar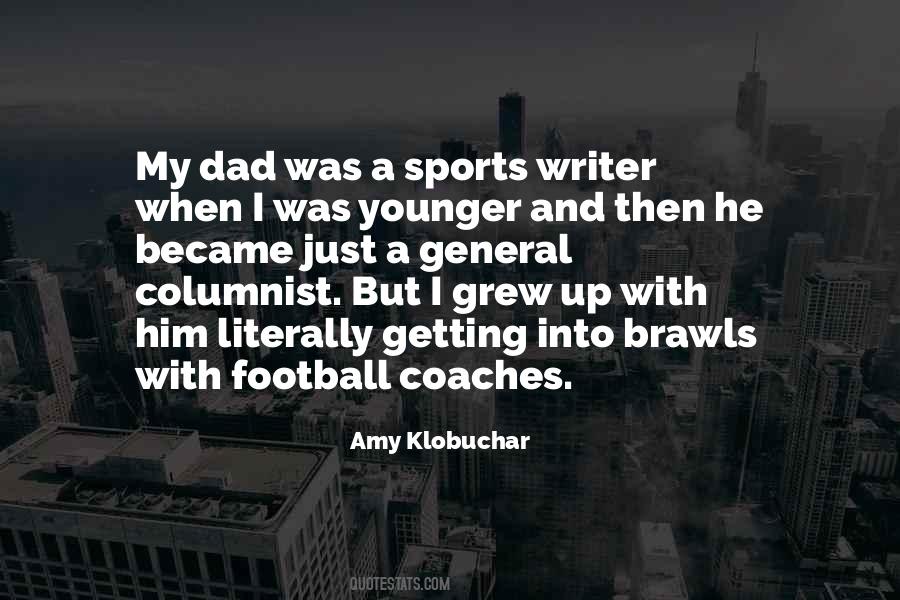 #30. I have,' Georgina said. 'I go home once a year to see my mam. It's a lot of suffering for a week. By the time I've recovered I have to go back. But I love seeing them all. We're not getting any younger, any of us, so it's nice to spend a week together. - Author: Colm Toibin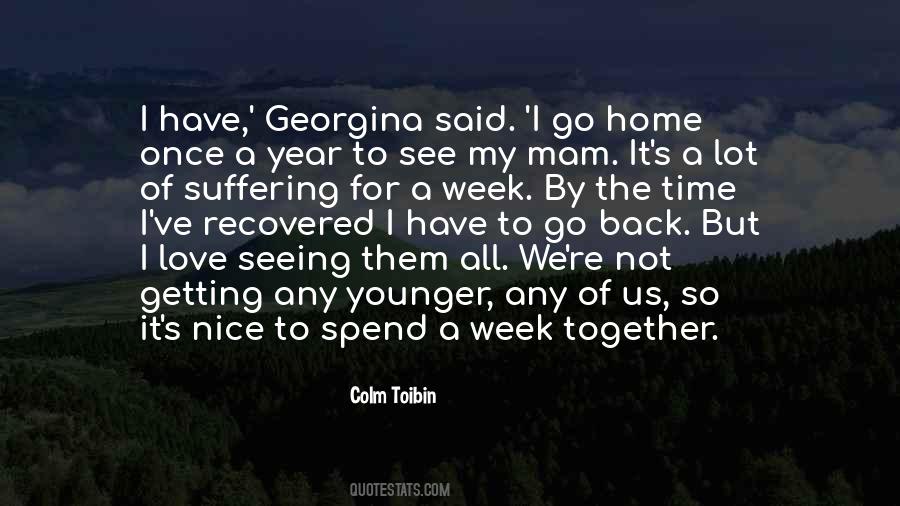 #31. I'll do one eventually as life's too short and none of us is getting any younger. I'd like to make one while I still look good and before I look like Phil Collins, which, eventually, I will. - Author: Noel Gallagher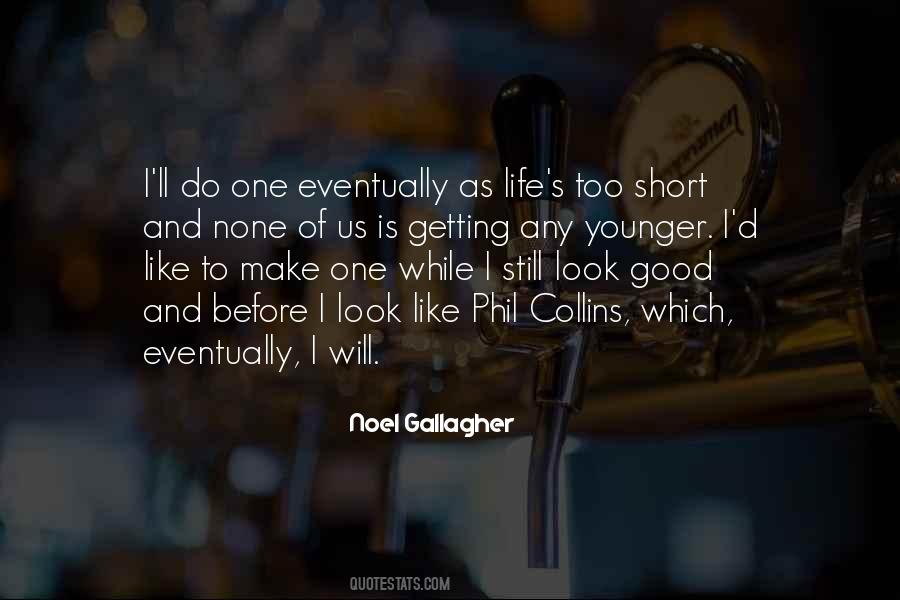 #32. The older generation of Vikings no doubt complained that the younger generation were getting soft and did not rape and pillage with the same dedication as in years gone by. - Author: C. Peter Herman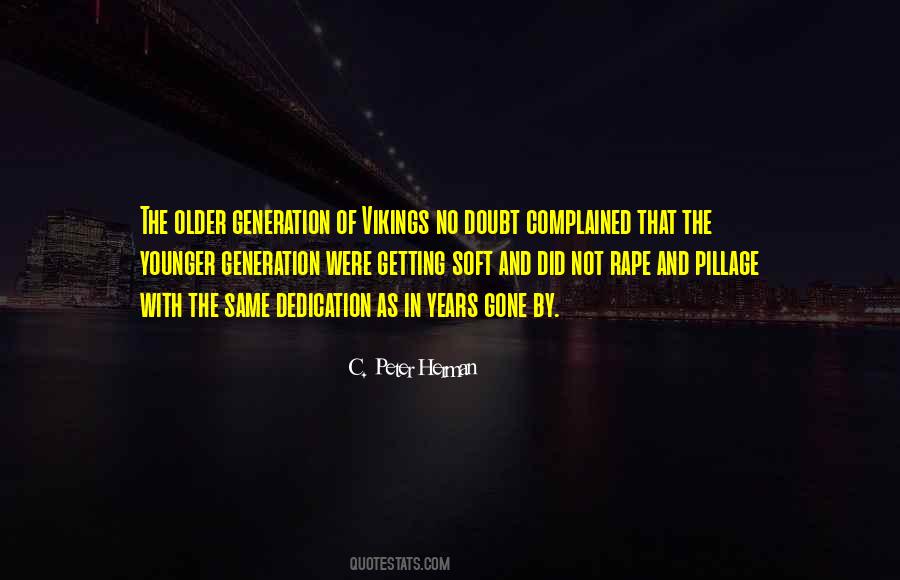 #33. When you're younger, it's about, 'How can I get better? How can I become the player that I want to be?' As you get older, it's, 'How can this football team improve?' While all along getting better along the way. - Author: Tony Romo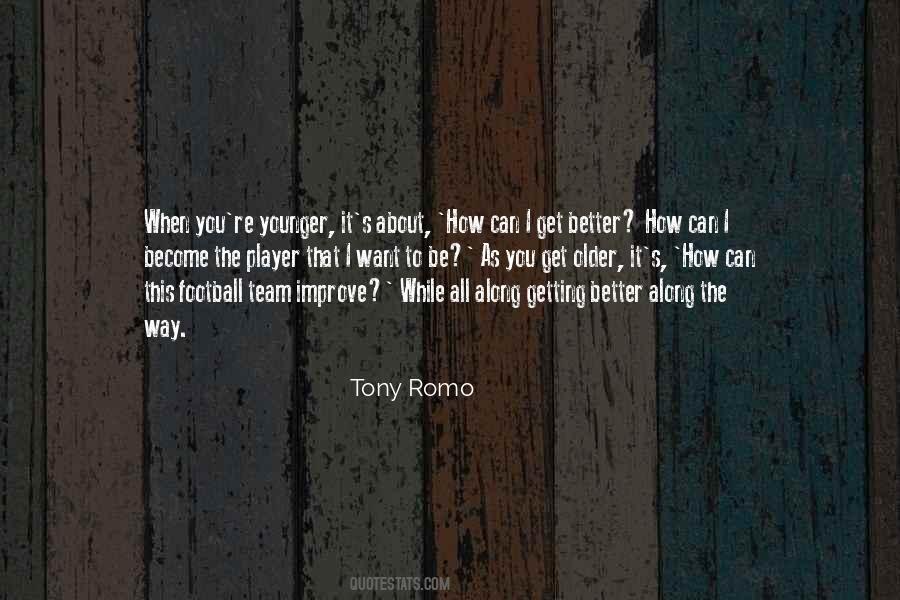 #34. I should be a success and I'm not and other people- younger people- are. Younger people than me are on TV and getting their lives in order. I'm still a nobody. When am I going to not be a nobody? - Author: Ned Vizzini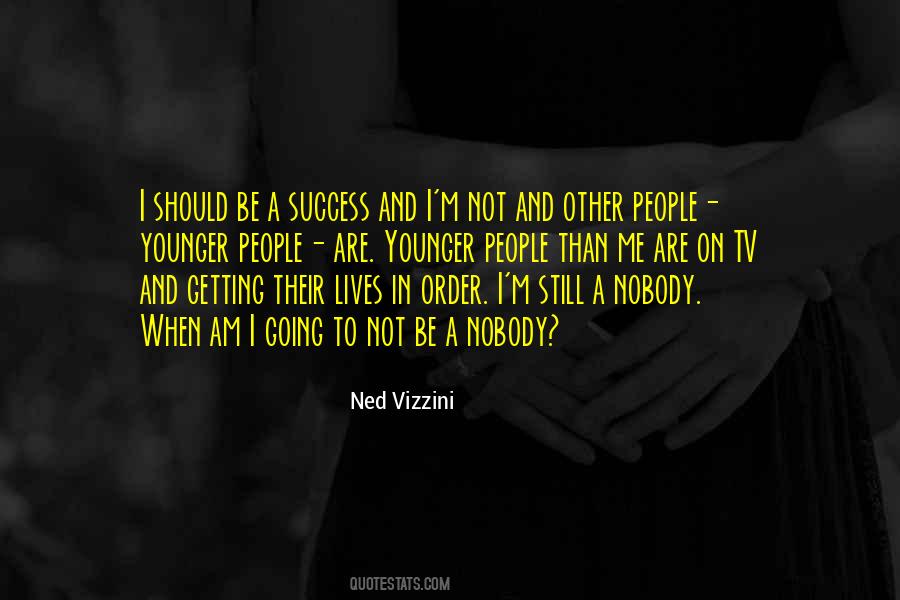 #35. I'm not getting any younger. You're not getting any younger, so yeah. You age. - Author: Tracy Morgan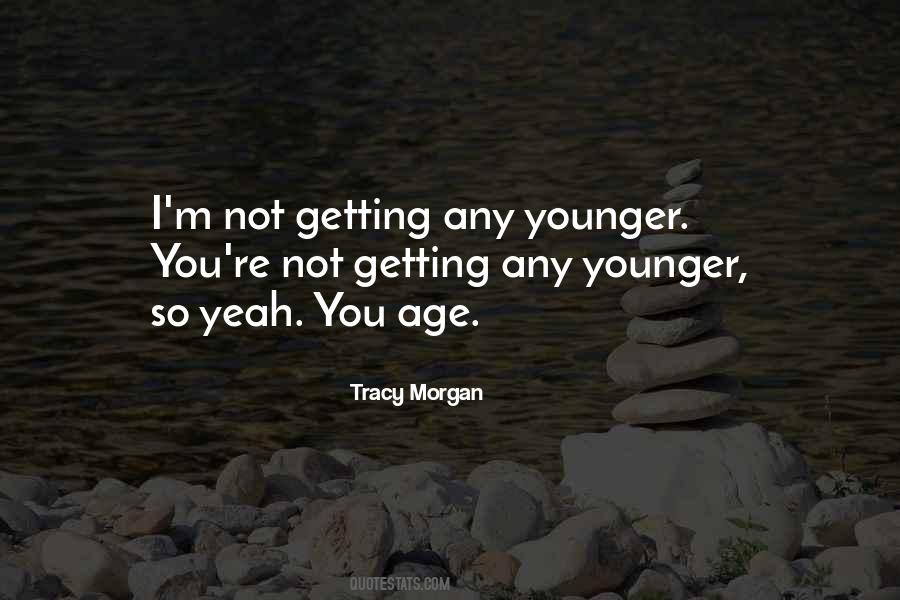 #36. I'm younger than Rod Stewart and Bruce Springsteen, but I'm still getting up there in age. - Author: Eddie Money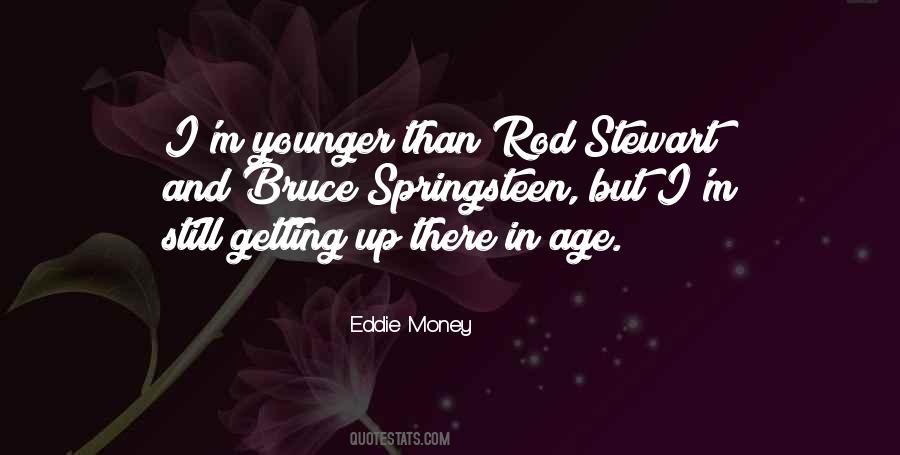 #37. I am not getting any younger and am taking a new approach to life. - Author: Alfre Woodard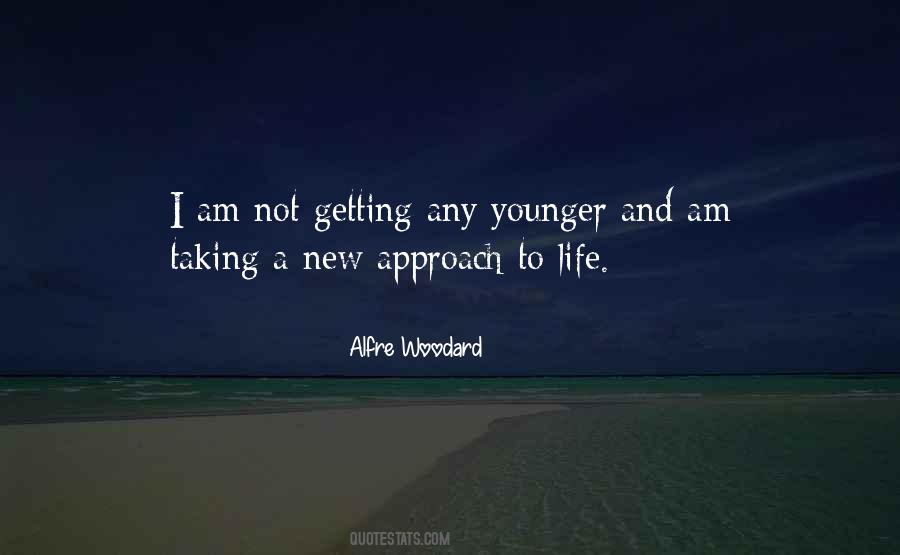 #38. Missing Wrinkle I remember a very deep wrinkle on my forehead I was a worried child I see it no more Am I getting younger or losing my sight? - Author: Kristy Rulebreaker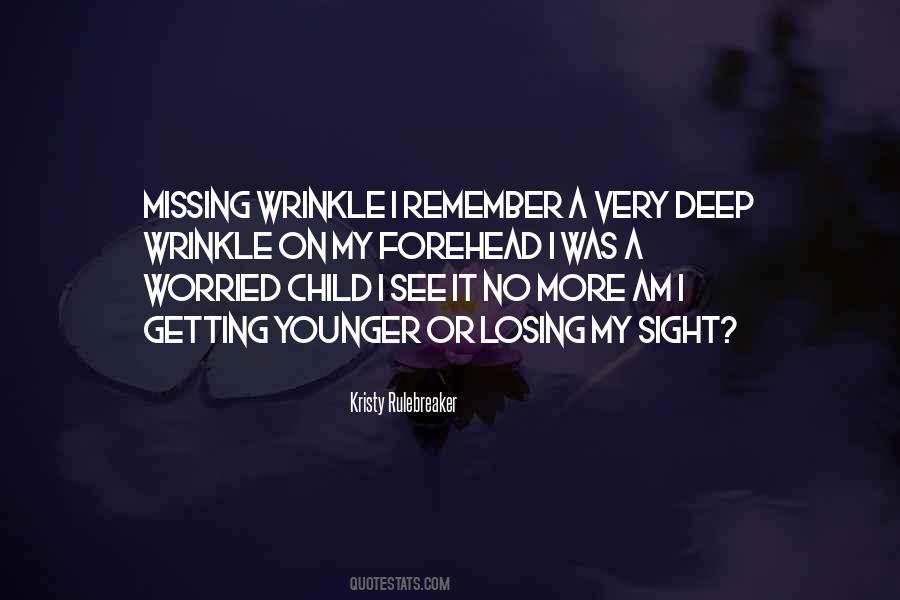 #39. I had bad endometriosis when I was younger, and a doctor told me I'd have a lot of trouble getting pregnant. - Author: Liane Moriarty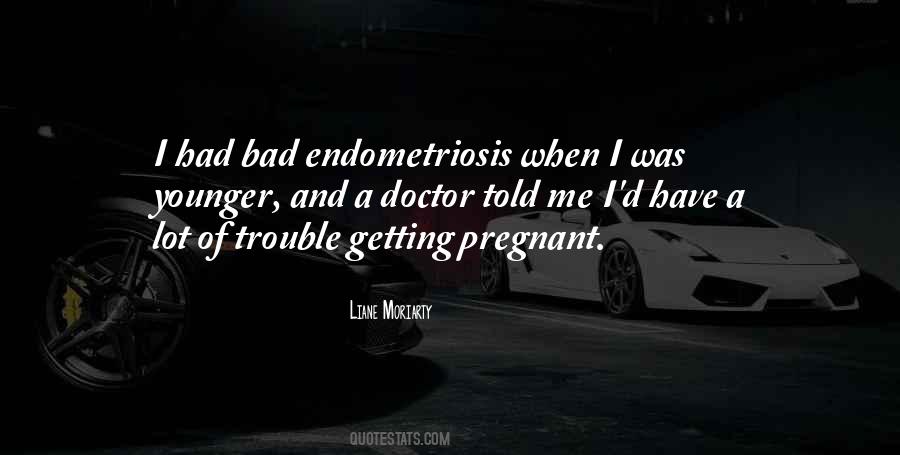 #40. When I was younger, I used humour as a tool to avoid getting too serious with people - if there was deep emotional stuff going on, then I would crack a joke to defuse the situation. - Author: Matthew Perry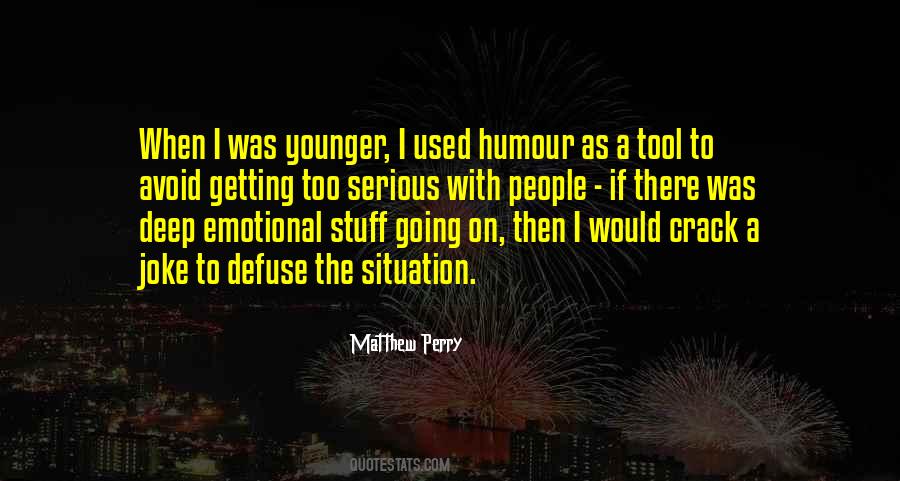 #41. All of the sudden the audiences started getting younger and the spread of the attendance was really wide. I think it's as a result of the records selling more that they started following our careers. - Author: John Cale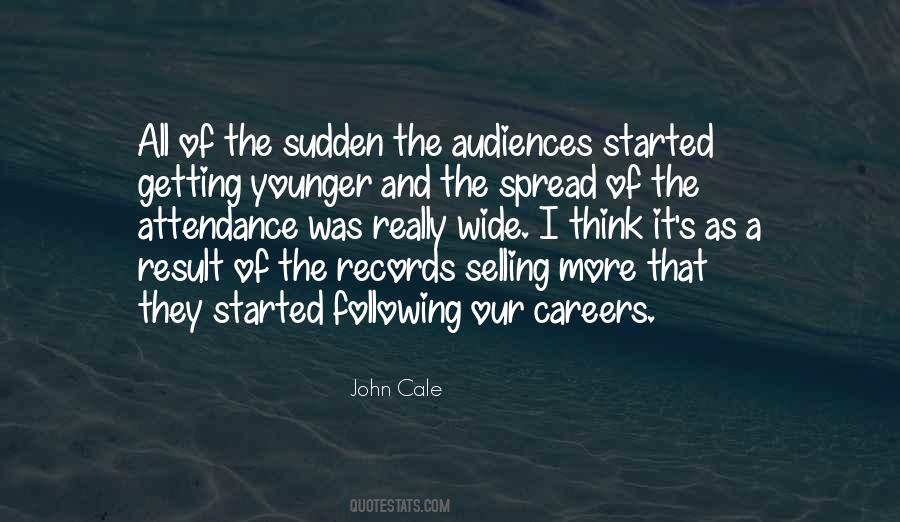 #42. Why does it take girls so long to shower?" he demanded. "Mortal girls, Shadowhunters, female warlocks, you're all the same. I'm not getting any younger waiting out here."
-Magnus to Clary, pg.272- - Author: Cassandra Clare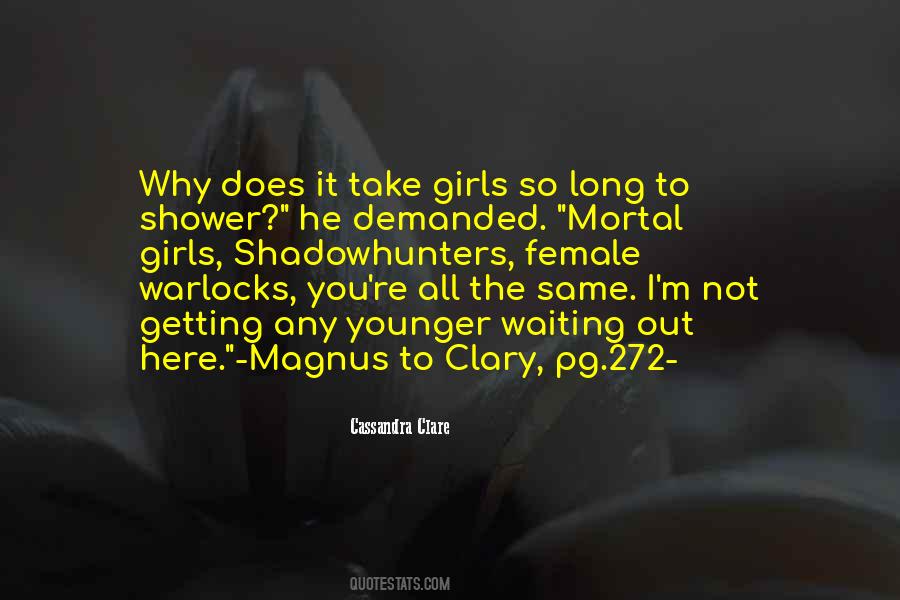 #43. When I was younger, I was actually looking forward to getting older, to have more insight, more understanding. - Author: Cate Blanchett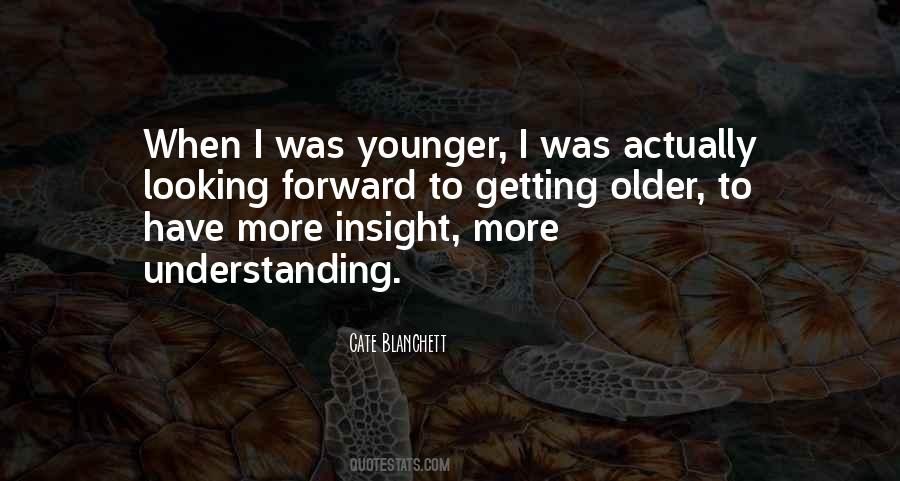 #44. You may not stop getting older, but you can paint your world with the vibrant colors of love to keep feeling younger. - Author: Debasish Mridha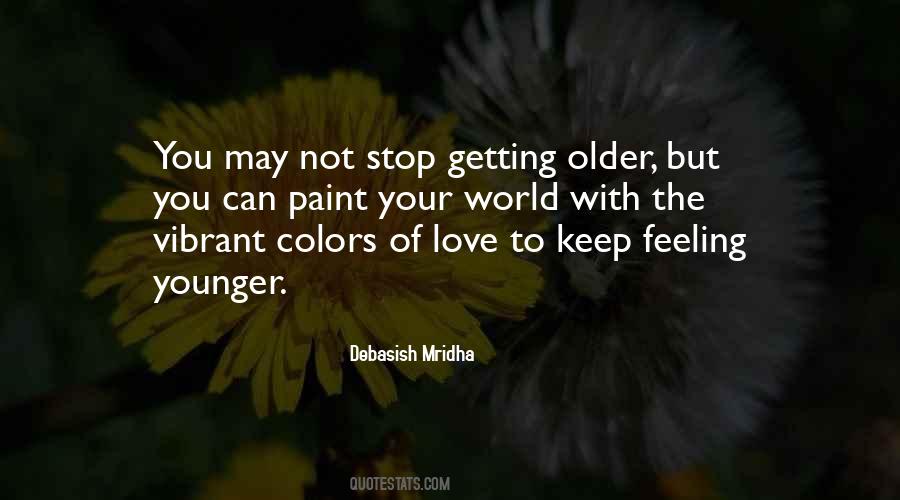 #45. I'm always looking for something. Not in an unhappy way. I just like to try different things. I don't want to be morbid, but I'm not getting any younger. - Author: Paul Weller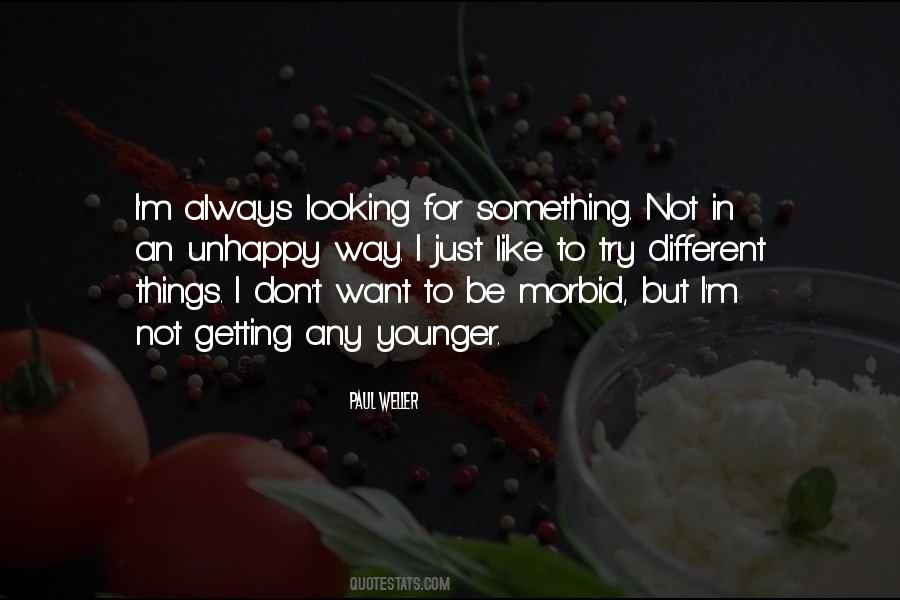 #46. Even in South Carolina, as badly as we did, and we did very badly, we won the votes of people 29 years of age or younger. The future of the Democratic Party, the future of this country is involving young people in the political process, getting them to stand up for their rights. - Author: Bernie Sanders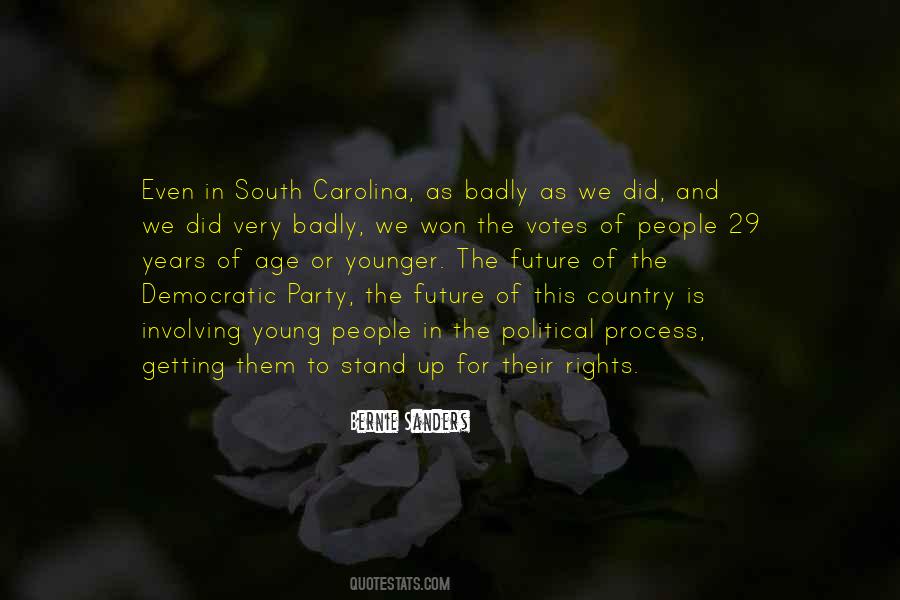 #47. I have been wildly enthused about gaming since I was younger, and a career path I chose not to go down but did really consider was getting into programming and game design. - Author: Trent Reznor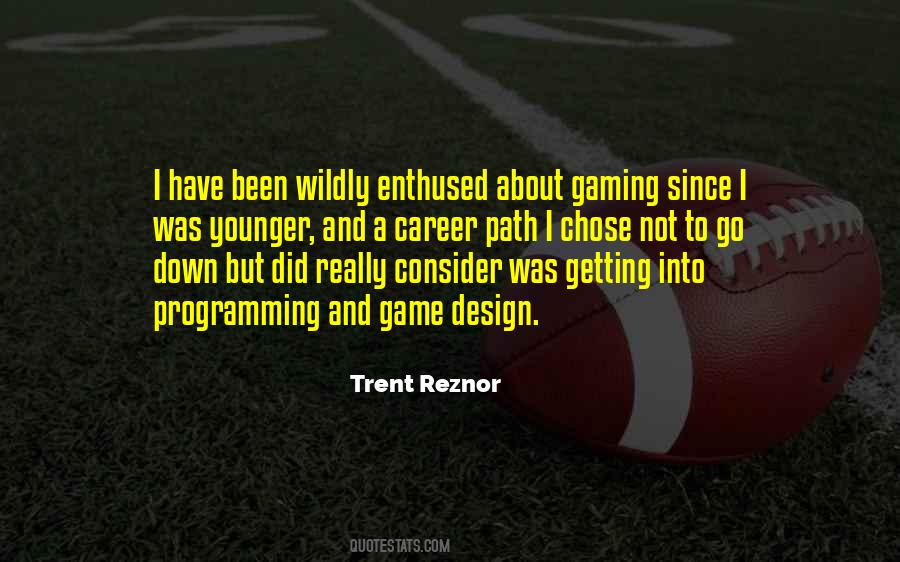 #48. I was dancing on Broadway for many years. Then everyone was either getting injured or retiring, and I was dancing with younger dancers. - Author: Wendy Whelan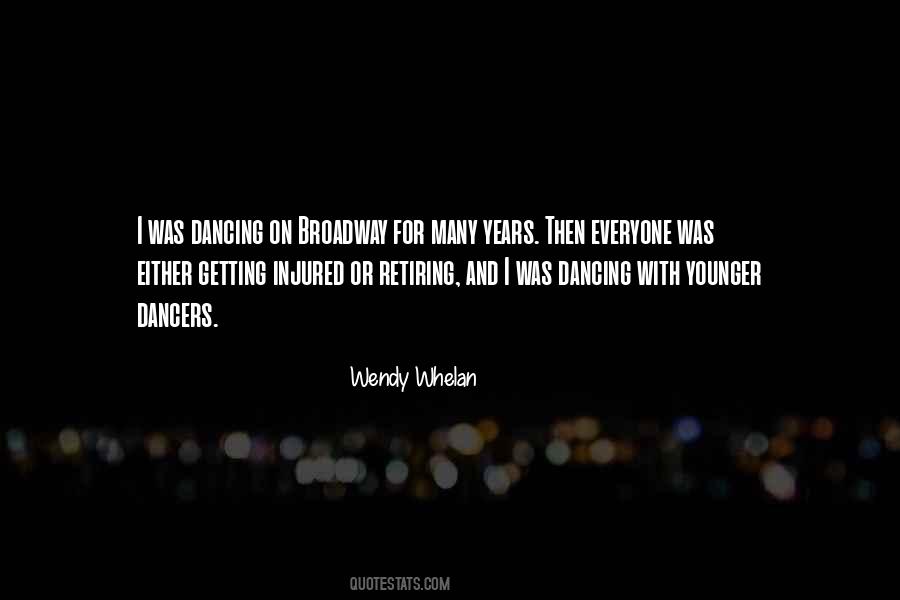 #49. In Hollywood they're getting younger, but believe me, it's not the food. It's the plastic surgery. - Author: S. Jay Olshansky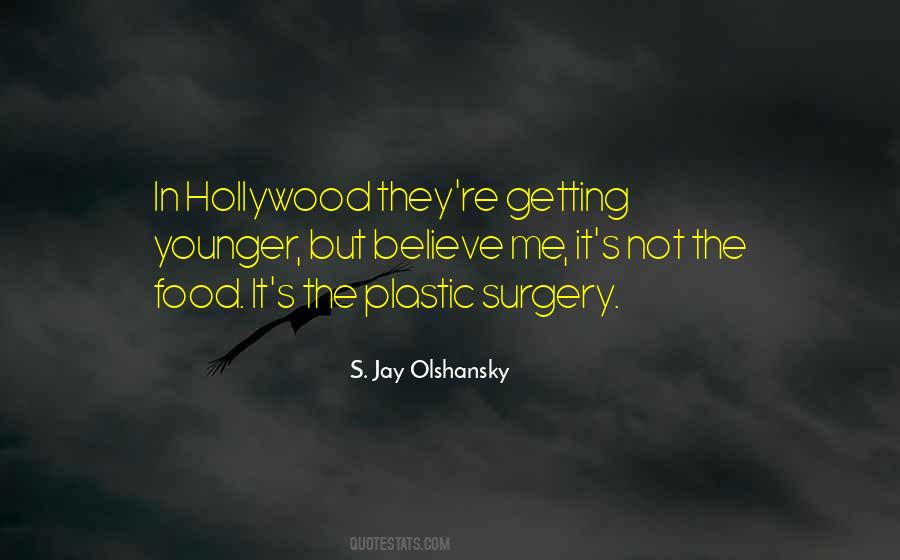 #50. When I was younger I could never get up in the morning, I always found it so difficult. If I had an appointment, I had no problem, but just getting up early for the sake of it was so hard, I just loved my bed (and still do!). - Author: Benjamin Stone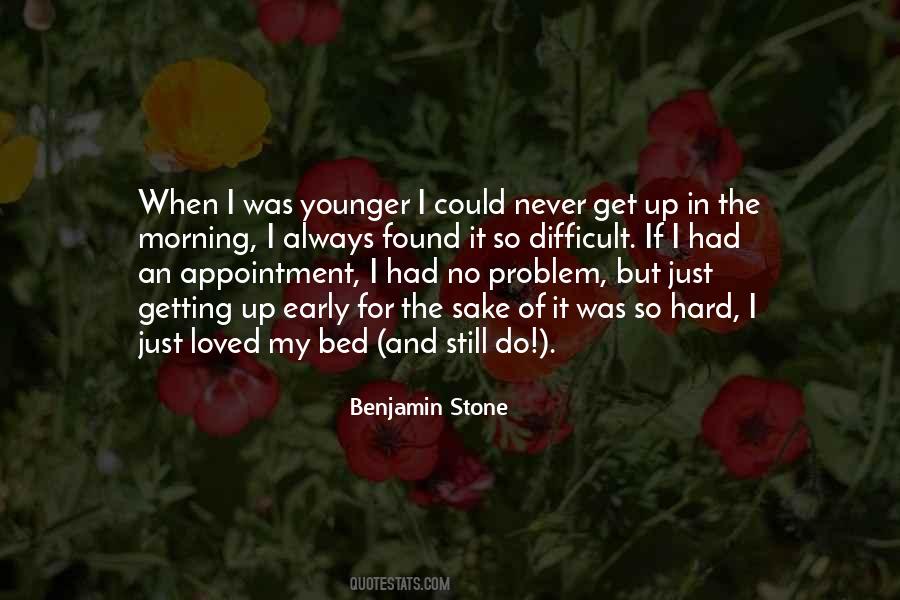 #51. I wrapped 'Buffy' and I always felt on 'Buffy' that they wanted to keep me younger for a specific reason. It seemed like I was getting younger every year that I was on the show. I think there was a reference to me being 15, then 14. - Author: Michelle Trachtenberg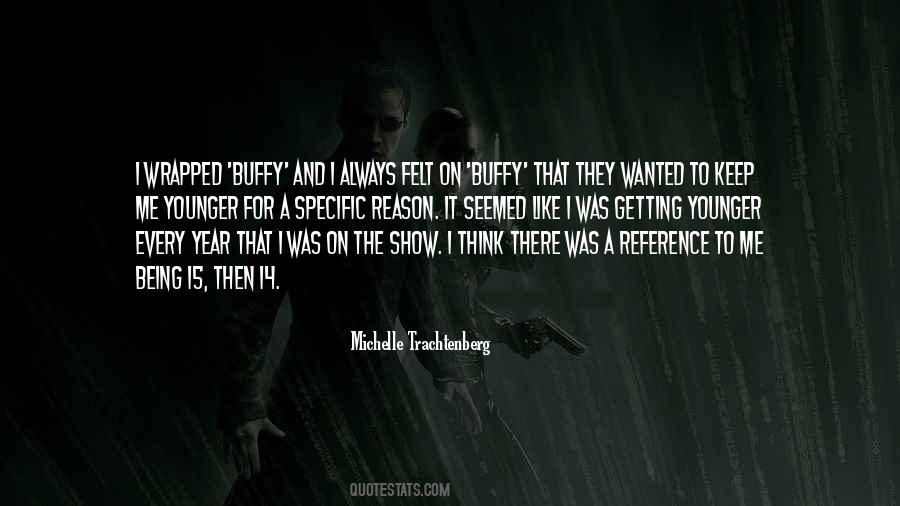 #52. One of the worst things I've learned about getting older is that there seems to be more change that you don't like than there was when you were younger and you can't do nothin' about it. - Author: Dan Groat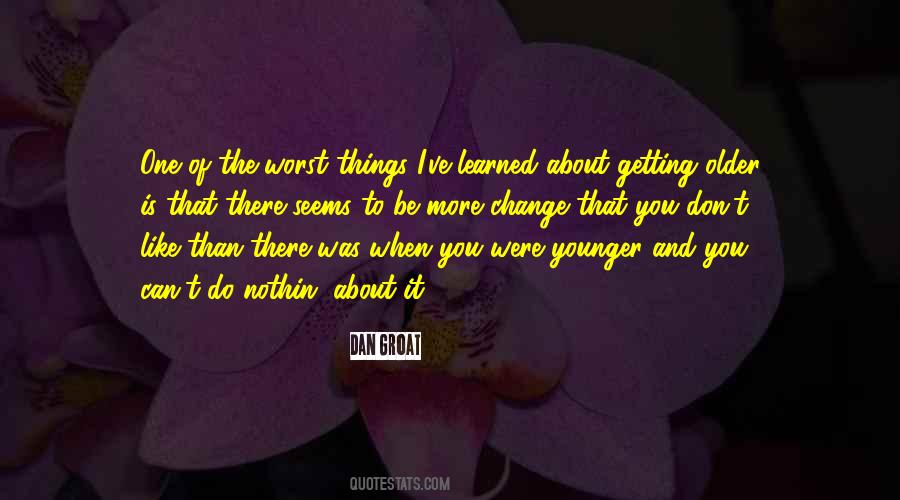 #53. Anyone who is forgetting to love is growing older. Anyone who is learning to fly with the wings of love are growing younger. - Author: Debasish Mridha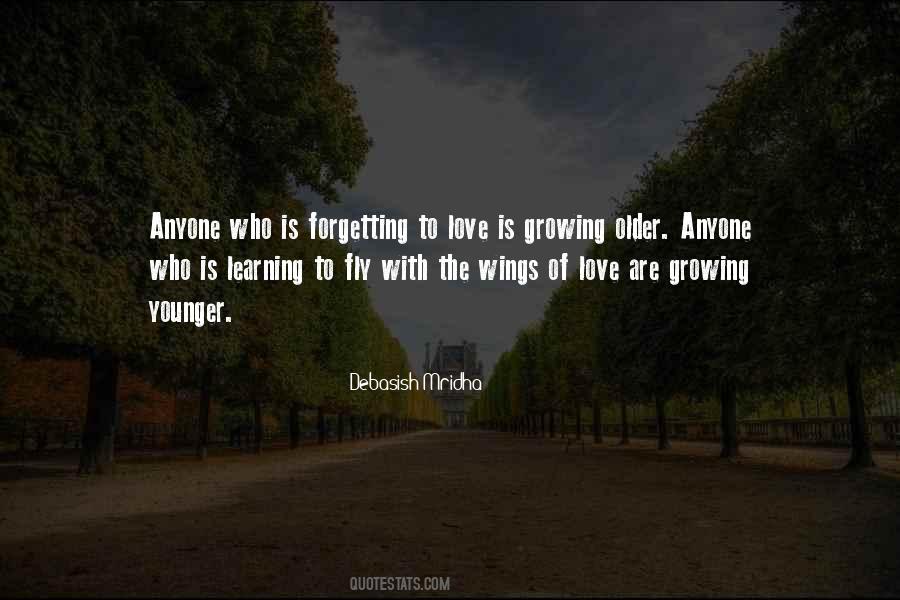 #54. I'm surrounded by the scene of aging. I myself am in my 70s and not getting any younger. Although I'm very healthy, and I have a lot of energy, and I still feel 50, I'm over 70 and I understand that I am preparing for later. - Author: Isabel Allende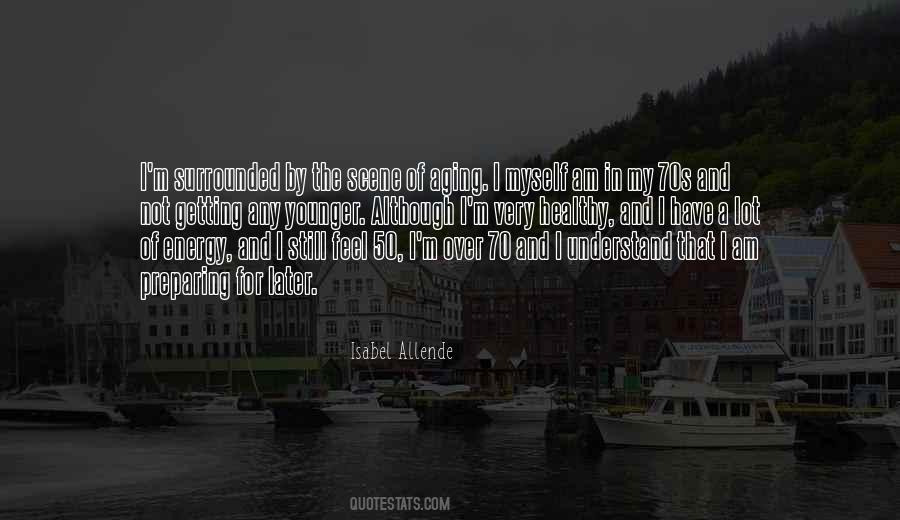 #55. In Hollywood, no one is happy with who they are. When they're young, they want to look older. When they're older, they're getting botox shot in their face to look younger. - Author: Nikki Reed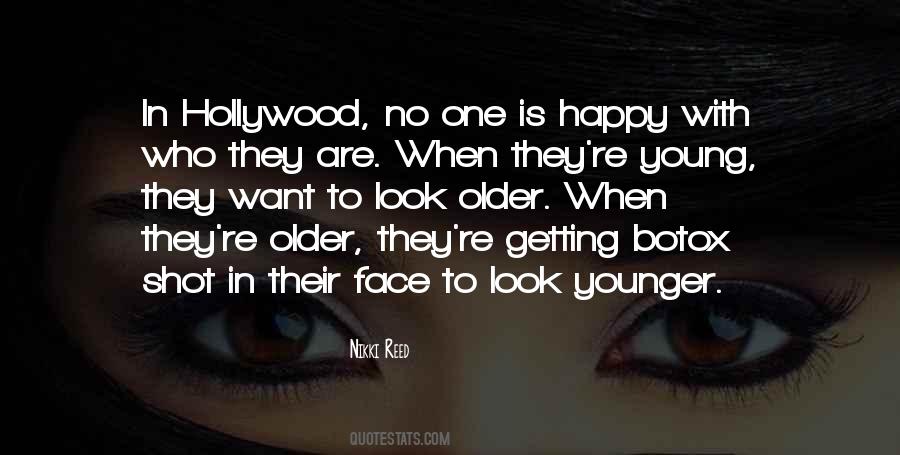 #56. The bums were better dressed, younger, but just as listless. They sat around on the window ledges, hunched forward, getting warm in the sun and drinking the free coffee that W.F.I. offered. There was no cream and sugar, but it was free. - Author: Charles Bukowski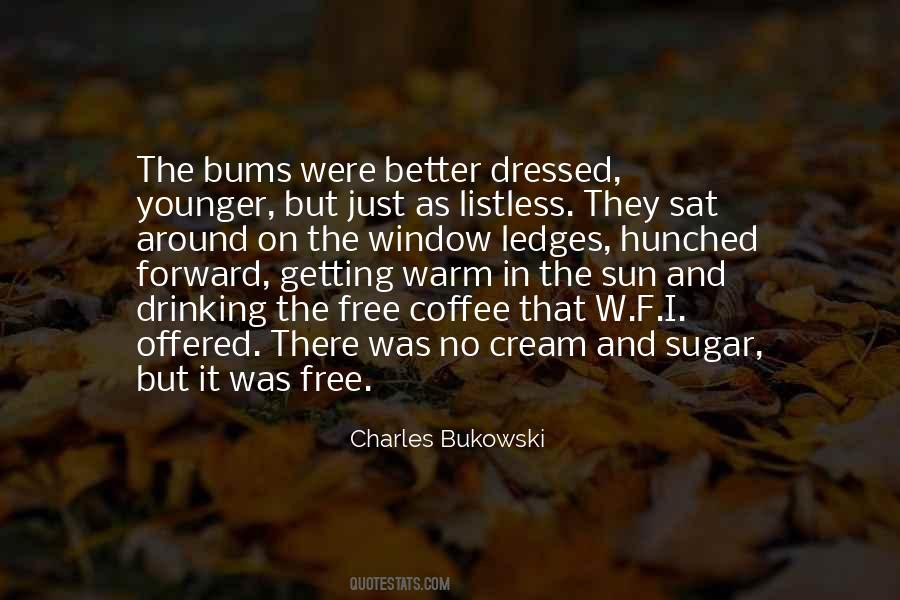 #57. I never thought I'd be one of those old hams who favours theatre over everything, but I'm getting that way. Telly and film seemed more fun when I was younger; turning left on planes and washing up in nice places. But there are things that you only learn in theatre. - Author: Paul McGann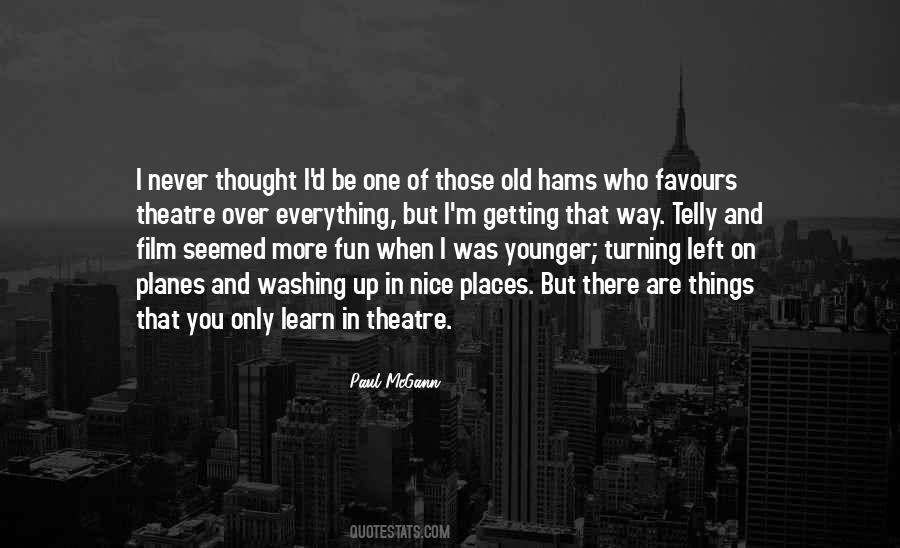 #58. The worst thing about getting old is evil men cease to fear you - Author: Seneca The Younger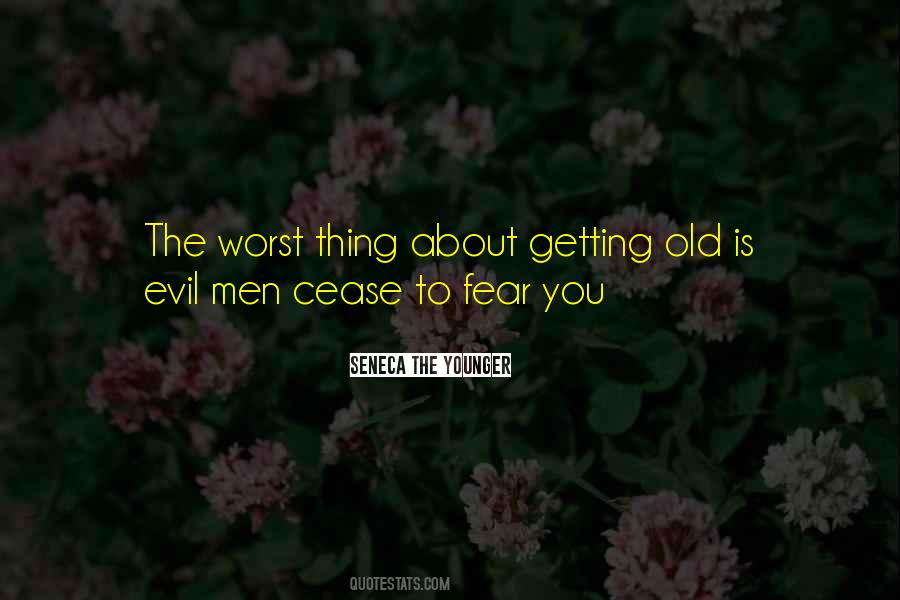 #59. I don't think there was ever a moment when I was like, 'Yeah, I want to be a singer!' I guess it just happened. I performed a lot when I was younger and stuff, but I remember getting to the point where I thought I might have to get a normal job. - Author: Ellie Goulding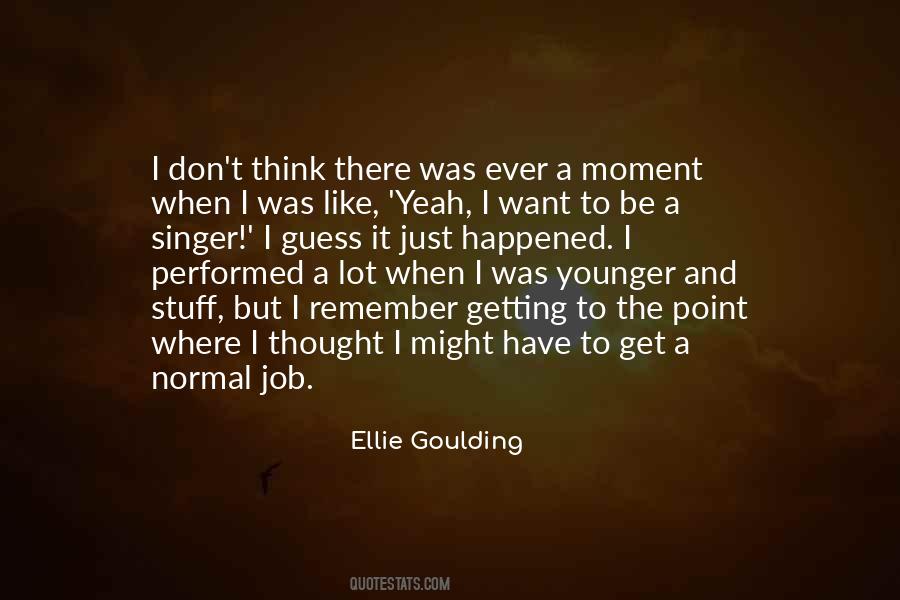 #60. Because of the fact I look a lot younger than I really am, I think, I end up getting these girl-next-door roles. I mean, I'm not a Gemma Arterton type as far as I can tell. - Author: Kimberley Nixon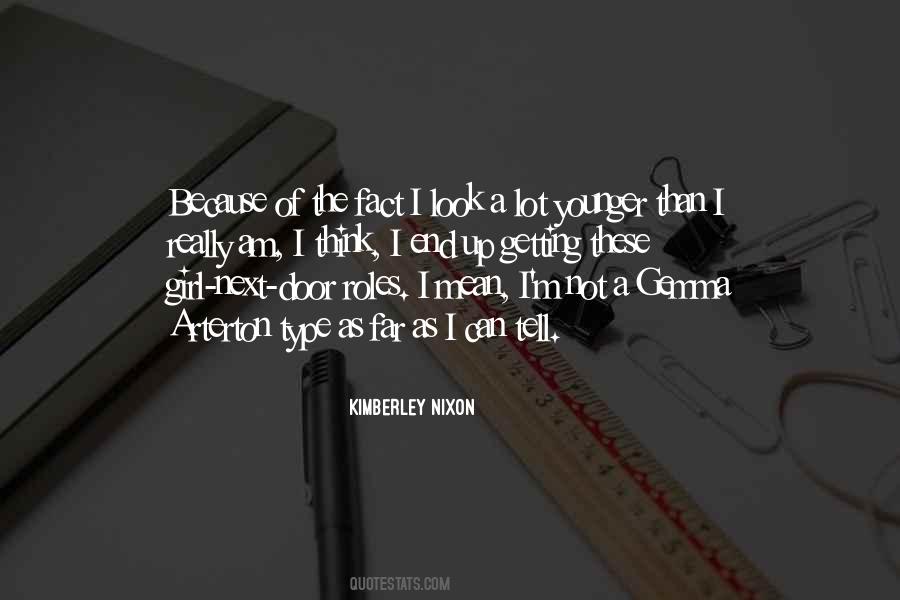 #61. I have heard it said that children are getting older. I think adults are getting younger. - Author: Abigail Tarttelin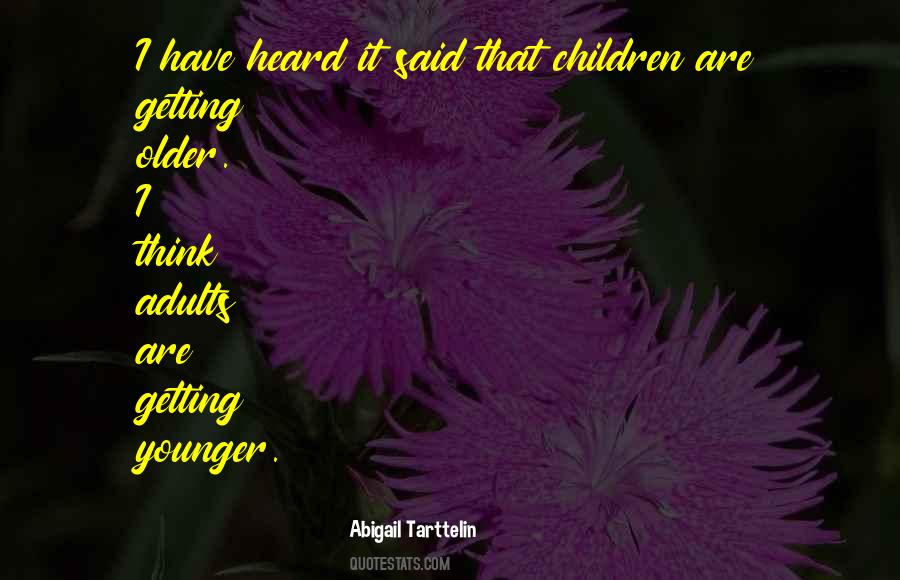 #62. I was always interested in it when I was younger, but it was when I was at university, getting together with other like-minded theatrically inclined types, that I admitted to myself that I wanted to be an actor. - Author: Adam Rayner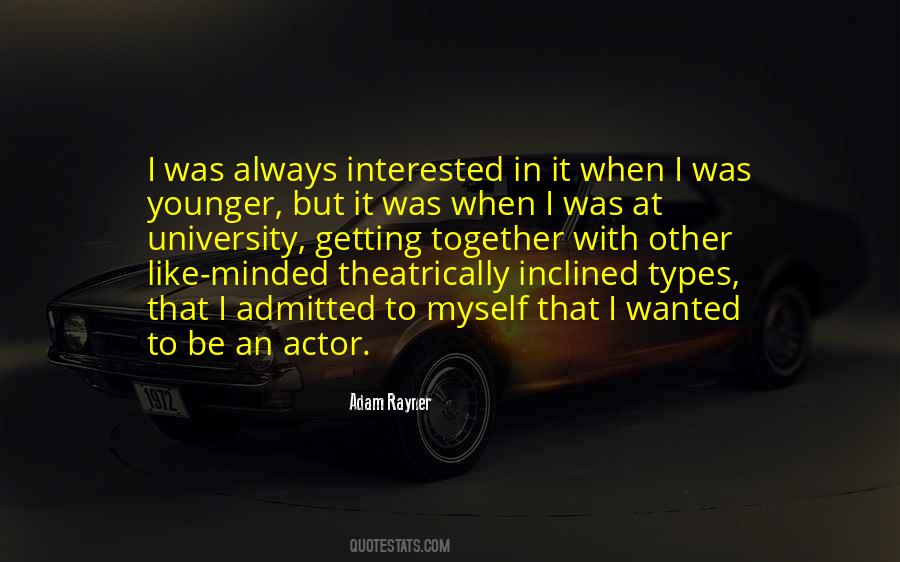 #63. It's so funny because a lot of times we'll have these discussions as writers, and you feel like you're having a discussion with your wife: 'I don't know. Are they ready to have another baby? Is it time? Well, she's not getting any younger.' - Author: Jason Katims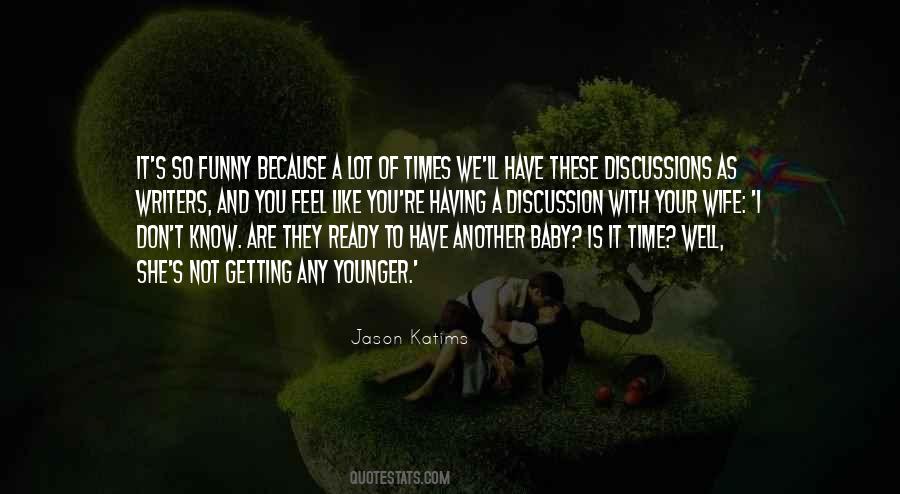 #64. We decided to go the way of trading and getting younger players. - Author: Isaiah Thomas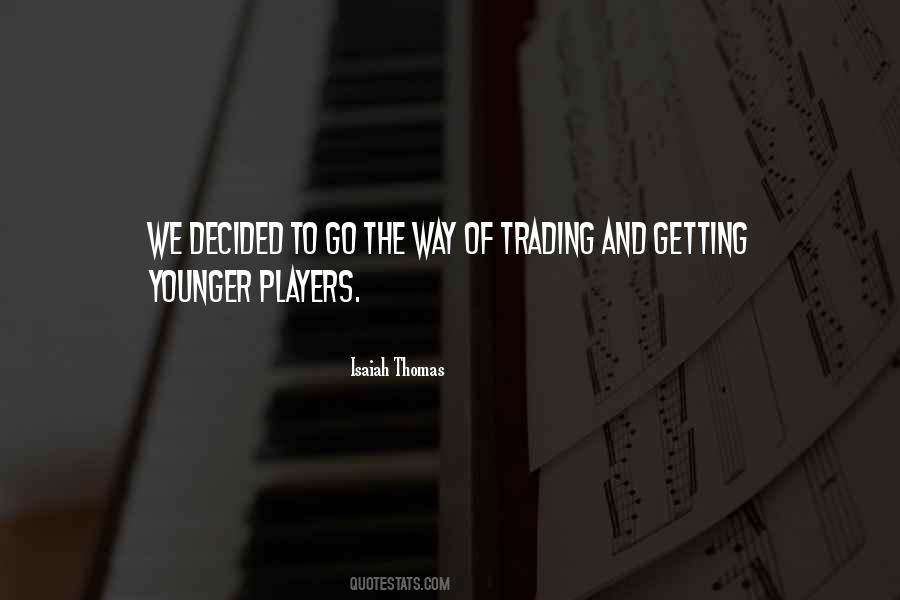 #65. When I went to Fashion Week, I was very disappointed by how few women of color were in those shows. I do speak to the younger girls, and I hear them when they say they're not getting the big contracts or into the big shows. - Author: Beverly Johnson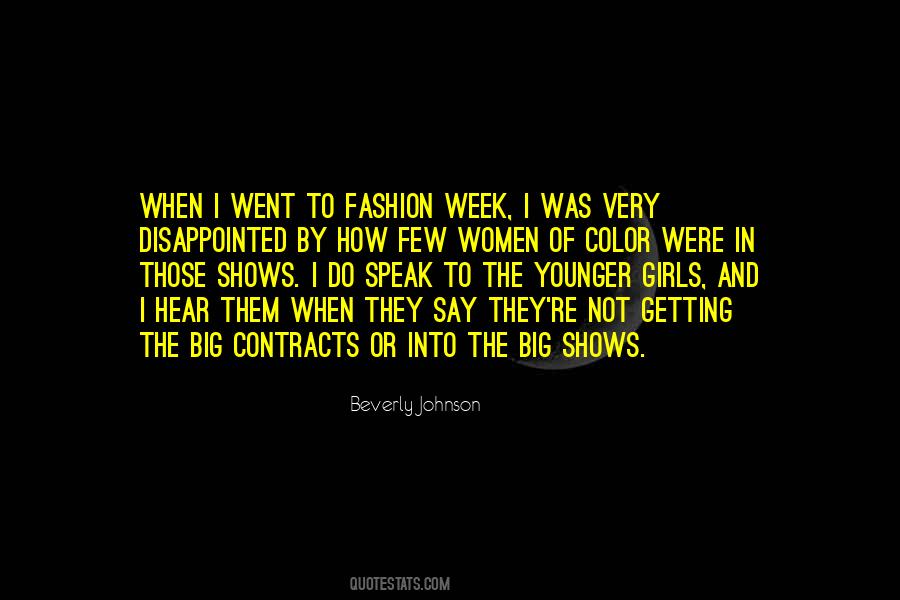 #66. The idea of feeling old is much more the worry of a slightly younger person. When you are getting old, that becomes - psssh - completely secondary to the absolute understanding of how short your life is. - Author: Moby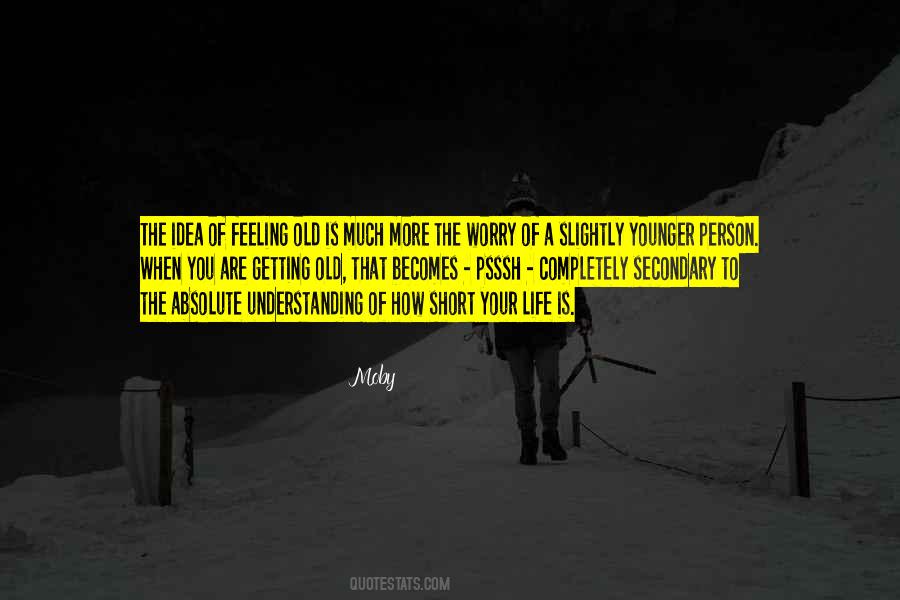 #67. When I look around me, I see mostly women who are alone, left by their husbands after their kids grew up, for a younger woman, which is the most common thing, or suddenly abandoned after getting married and left with young children. - Author: Dacia Maraini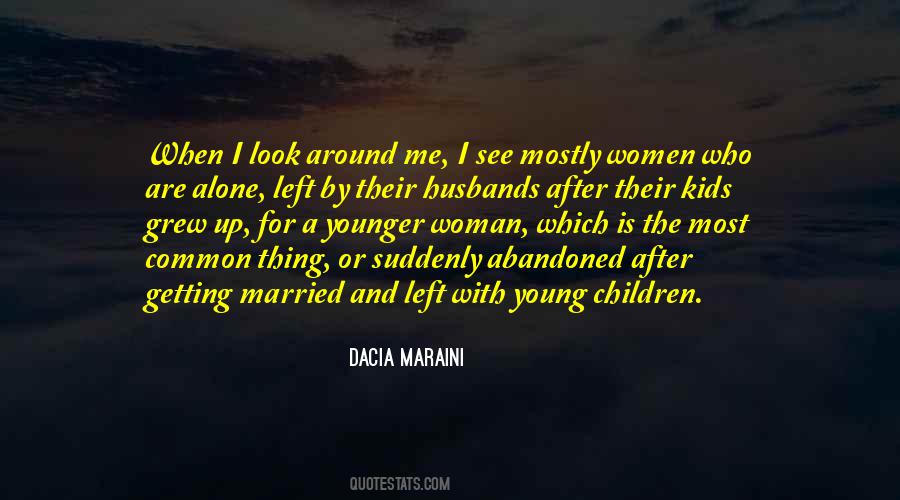 #68. Aging in Hollywood sucks. There's always so much pressure to look way younger than you are, and everyone's watching! I'd like to embrace getting older, because it's kind of inevitable. The different, wiser me, to be at peace with how I look and I'm supposed to look - it's a work in progress. - Author: Lisa Vidal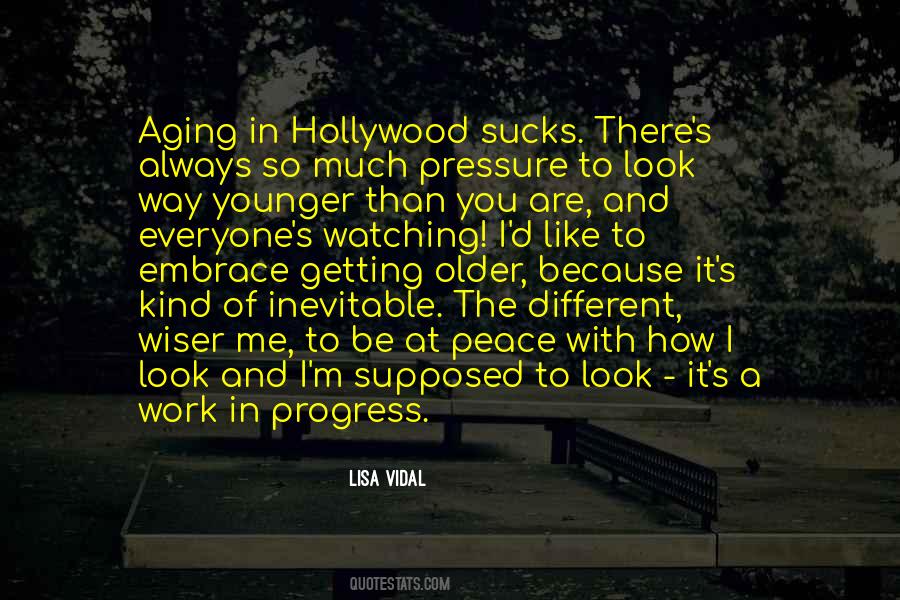 #69. When I was younger, I looked at getting older as this process of getting less interested in things and becoming colder, and of finding less joy in the mystery of things. And I've found the exact opposite to be true. I find that I'm getting warmer, and that I'm more mystified by human interactions. - Author: Jon Brion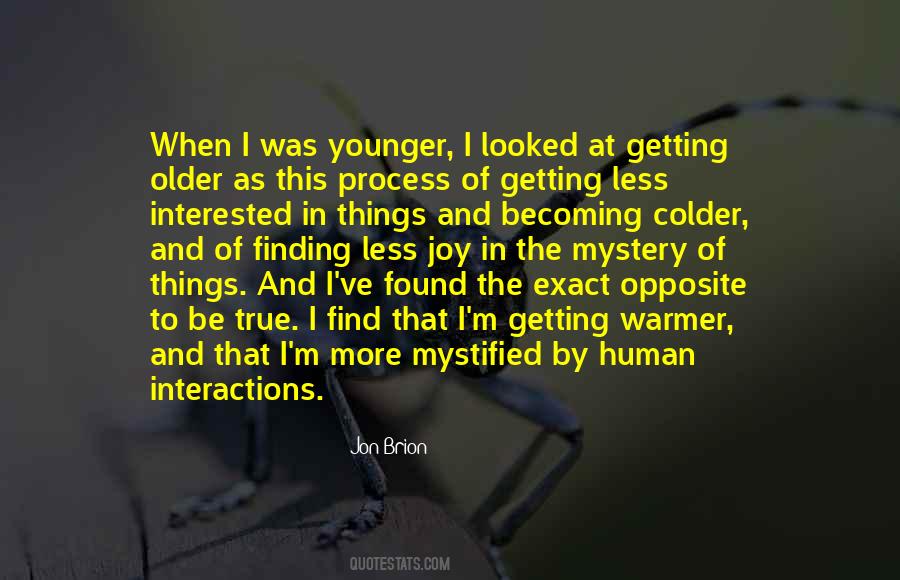 #70. I had a ton of energy, ran around like crazy - more than a handful for my dad. I was crazy. Dad barely handled it. I was never diagnosed ADHD or anything like that, but I'm pretty sure I had it when I was younger. It's the only thing that would explain me getting into trouble all the time. - Author: Apolo Ohno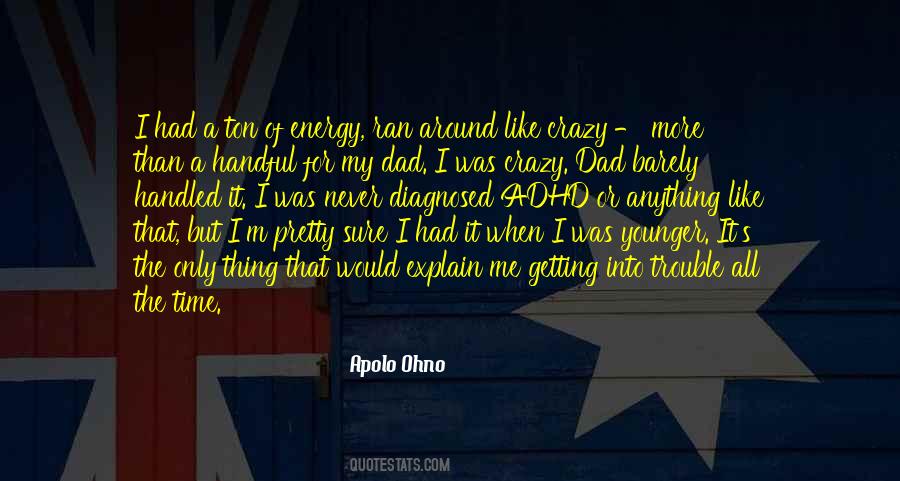 #71. Most famous people get younger and younger. I sometimes ask myself that question: 'How come I'm the only person who's getting older?' - Author: Victoria Beckham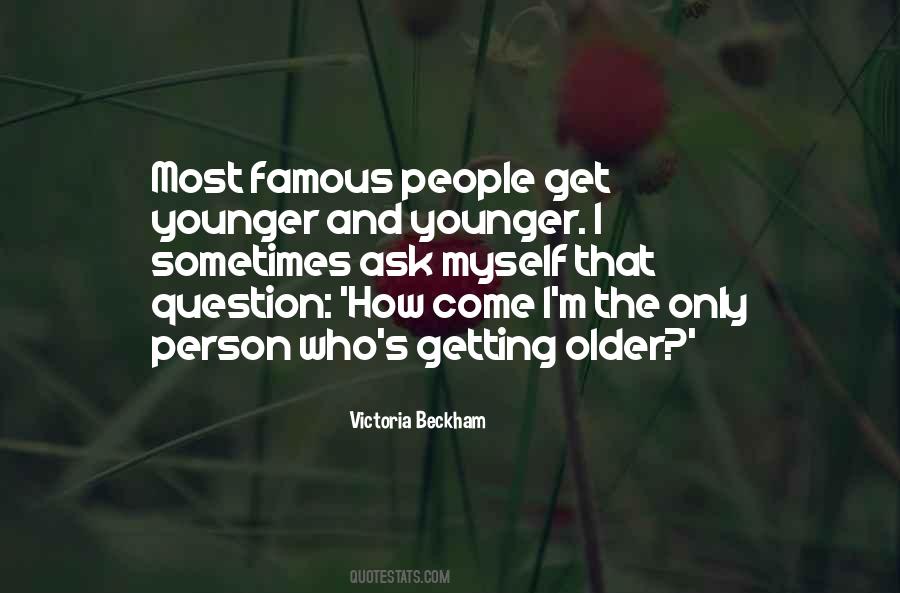 #72. I guess I don't think about age too much. I've always felt older than I really am anyway. I'm not dreading getting older and I don't miss the anxiety of being younger. - Author: Steve Buscemi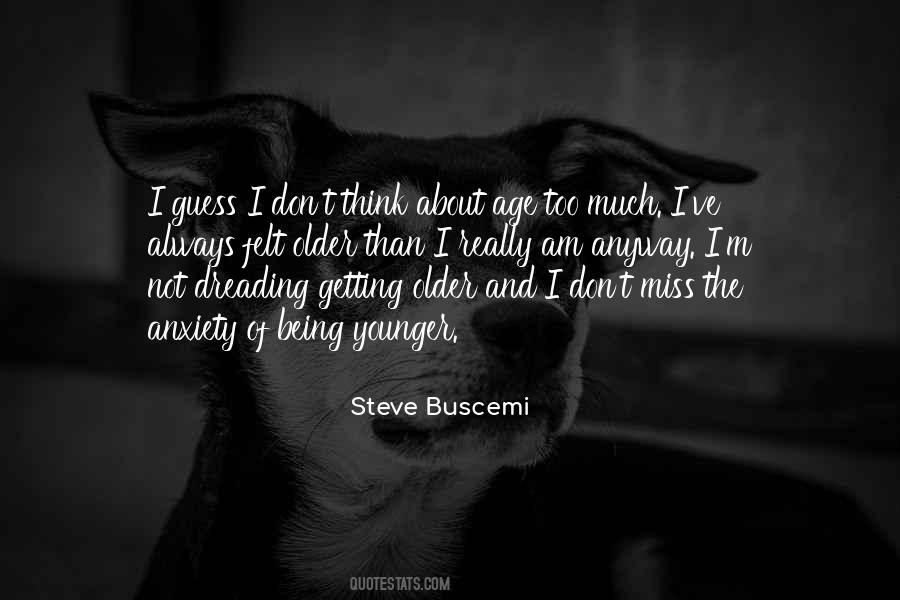 #73. Well there is a lot of work here for younger and older musicians now. Our Ministry of Culture has now really embarked on changing things for artists, and it is getting much better. We just have to organize ourselves as artists, and then things will be better. - Author: Miriam Makeba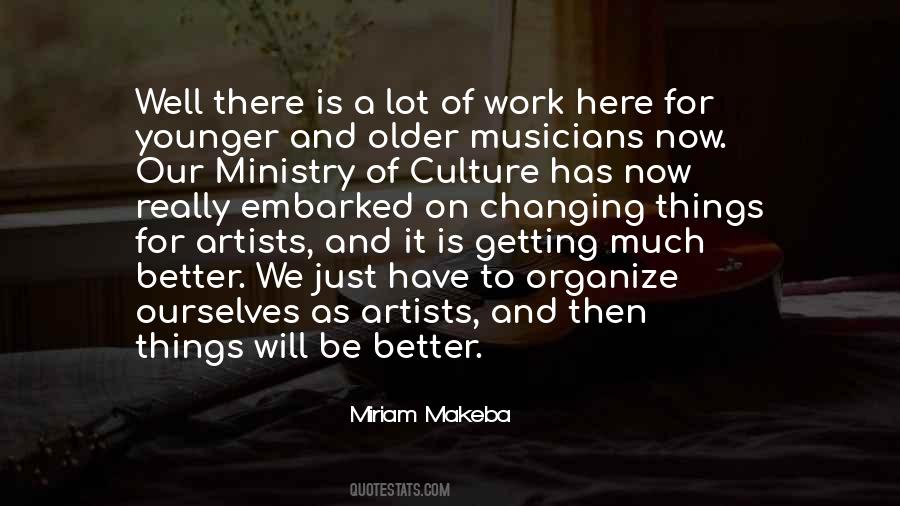 #74. Teens aren't just interested in getting laid. I won't believe that's all they're interested in. I have four younger sisters and they're sick of being shown how they're supposed to react in bed. - Author: Linda Fiorentino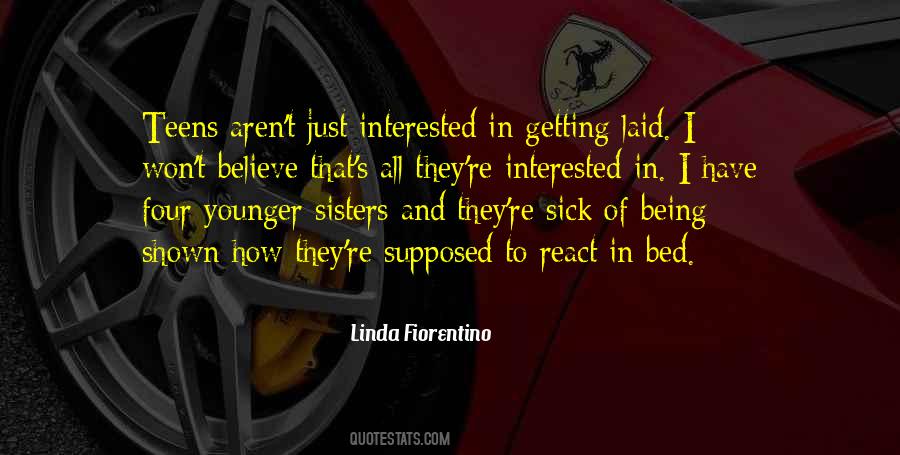 #75. At a time when there's younger writers starting up and it's inevitable that you're becoming less fashionable, at a time when the industrial pressures apply more and more to books, how do you keep a book you wrote 28 years ago selling well year on year? Because it really is getting harder. - Author: William Boyd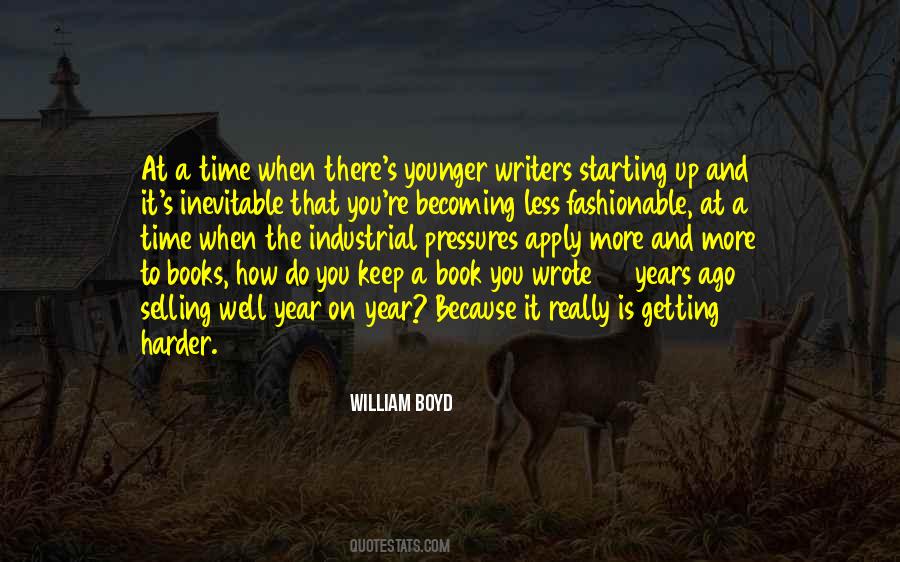 #76. We're not getting any younger. - Author: Donald Fagen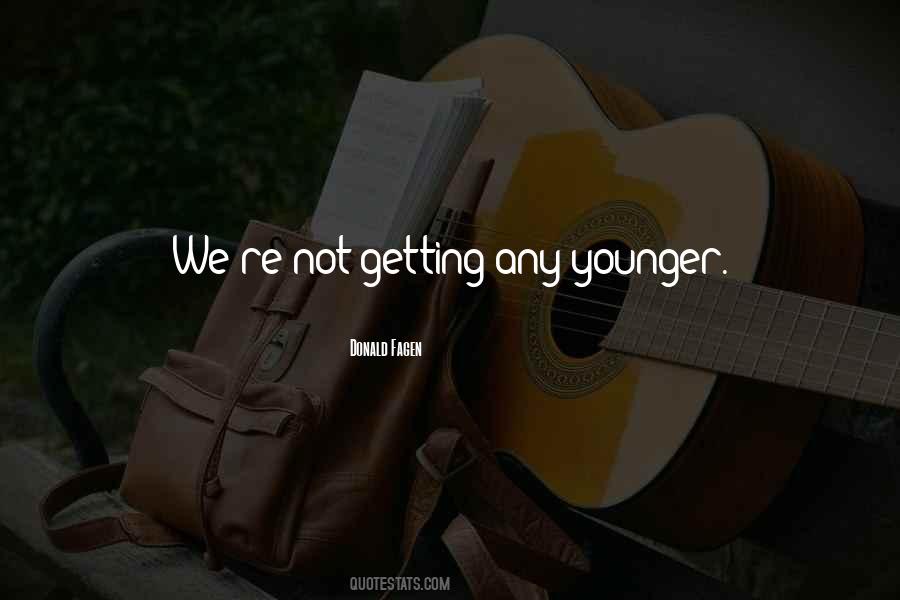 #77. I want to grow up with my audience. I don't expect to be getting through to the younger pop crowd. I learned that from Paul Simon. - Author: Joe Strummer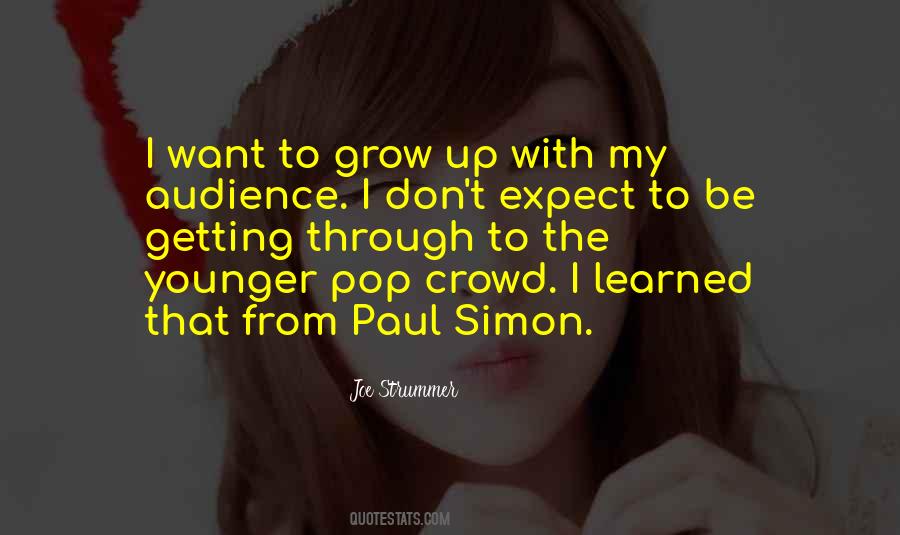 #78. Stop wasting time on Cute Overload! Not getting any younger! Sagittarius: - Author: Michael Murray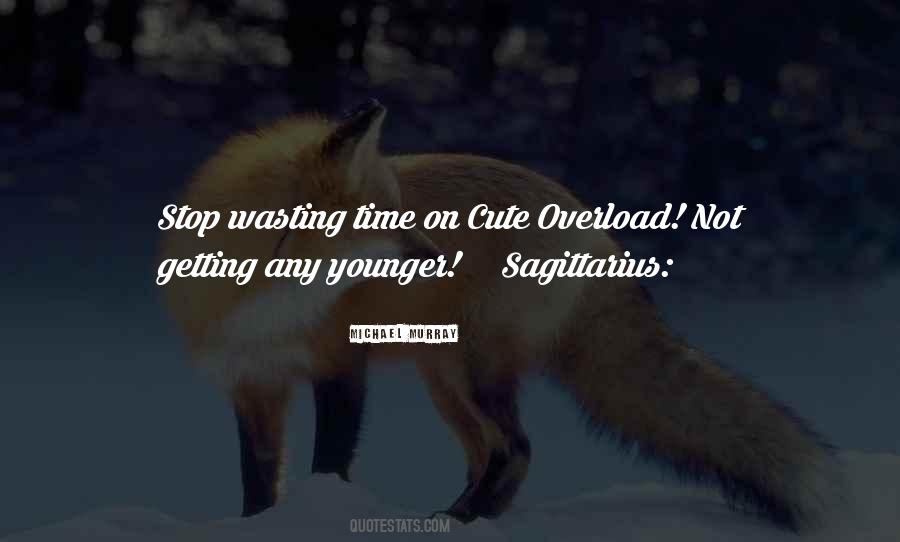 #79. On campuses, and when I speak to the younger intelligentsia, I am getting a hunger for the text - the authentic text for Jewish knowledge. - Author: Arthur Hertzberg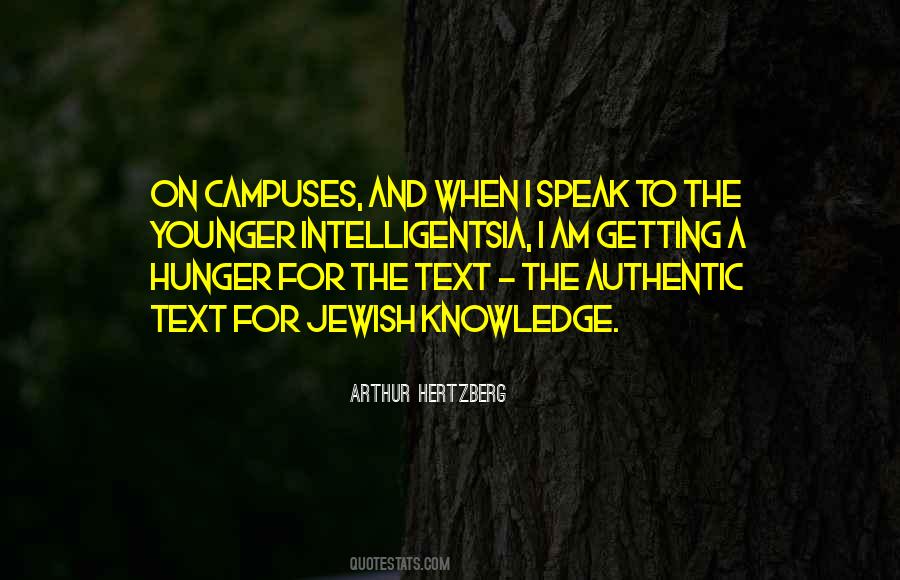 #80. That's what you join a band for, is to make music. Not to sit around and have five years off. We're not getting any younger. - Author: Liam Gallagher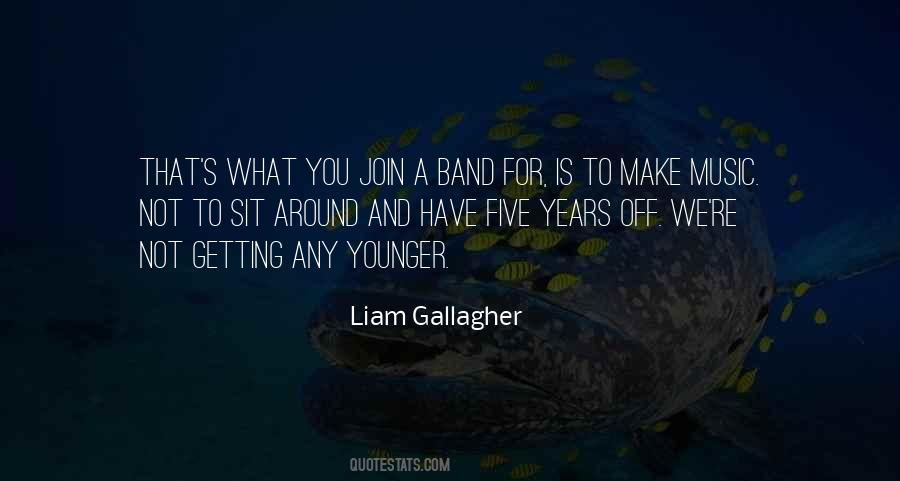 #81. I've thought maybe of getting younger artists out doing stuff, like I used to do a lot of. I don't wanna do it day in and day out like I used to, but I still wanna do it. - Author: Bootsy Collins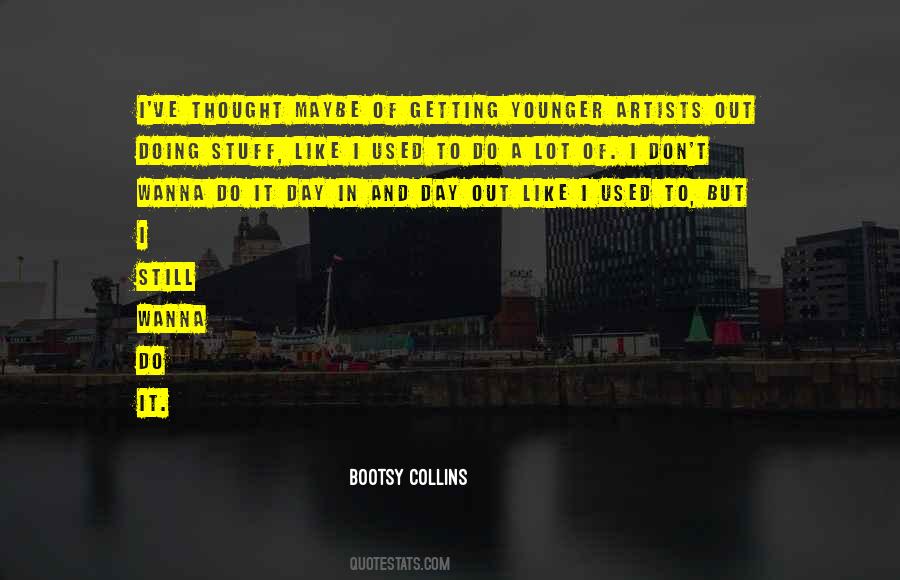 #82. If getting dumped by a spouse for a "younger model" burned women, then losing the love of your life to a wealthier lover burned men. - Author: Morgan Parker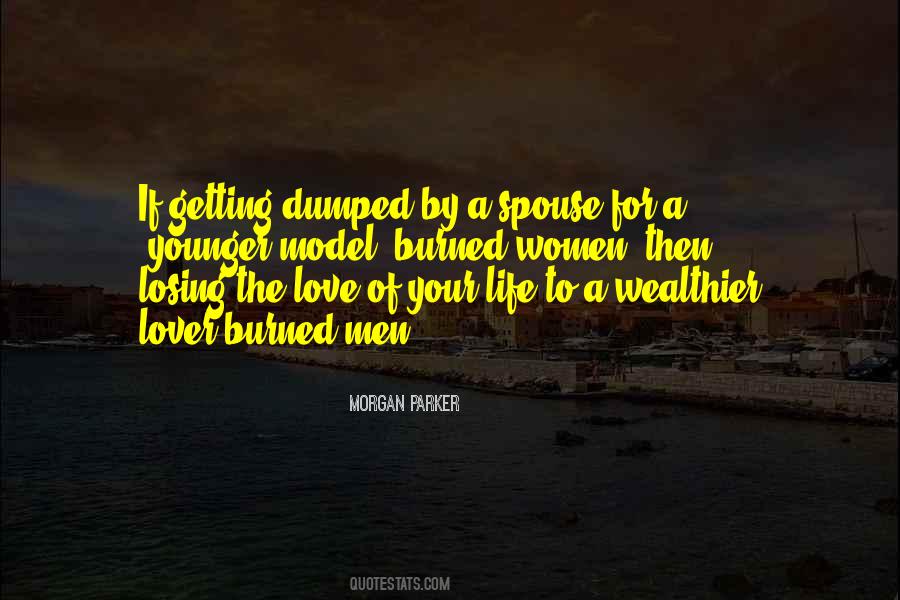 #83. When I was younger, I loved math. Everything about math. But in school, math now has letters. Like what does x equal? There are also long stories with characters, and although the story is supposed to end with some number, all the words block my path to getting there. - Author: Lynda Mullaly Hunt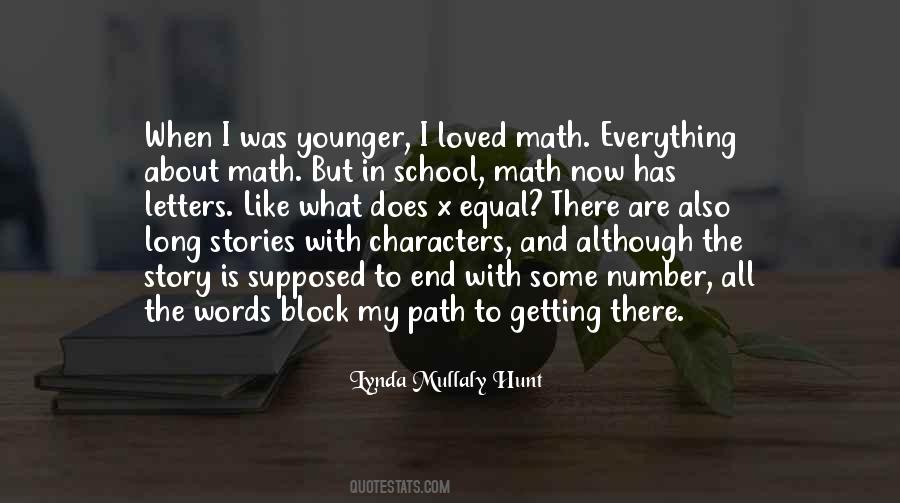 #84. In It's Only Temporary, Evan Handler confronts the ambiguities of life backward, forward, and in between. With hilarious honesty he reflects on the realization that we can start over again. It's Only Temporary is a heartfelt book for all of us who are getting younger and older at the same time. - Author: Amy Tan
Famous Authors
Popular Topics