Fun And Inspirational Famous Quotes & Sayings
List of top 61 famous quotes and sayings about fun and inspirational to read and share with friends on your Facebook, Twitter, blogs.
Top 61 Fun And Inspirational Quotes
#1. If everyone could be a successful and rich author, there would be no point in working so hard. Where is the fun in that? - Author: L.A. Jones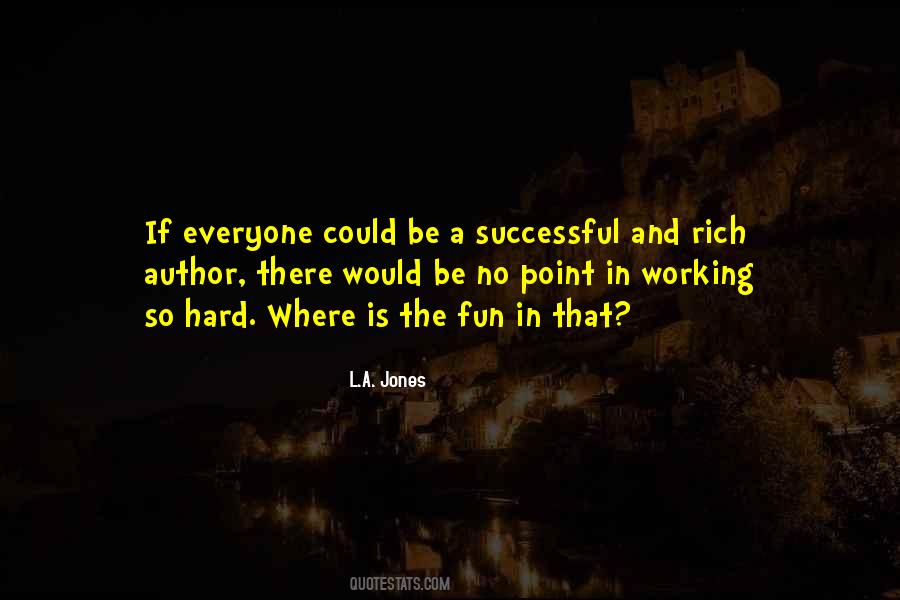 #2. 'Star Wars' is fun, its exciting, its inspirational, and people respond to that. It's what they want. - Author: George Lucas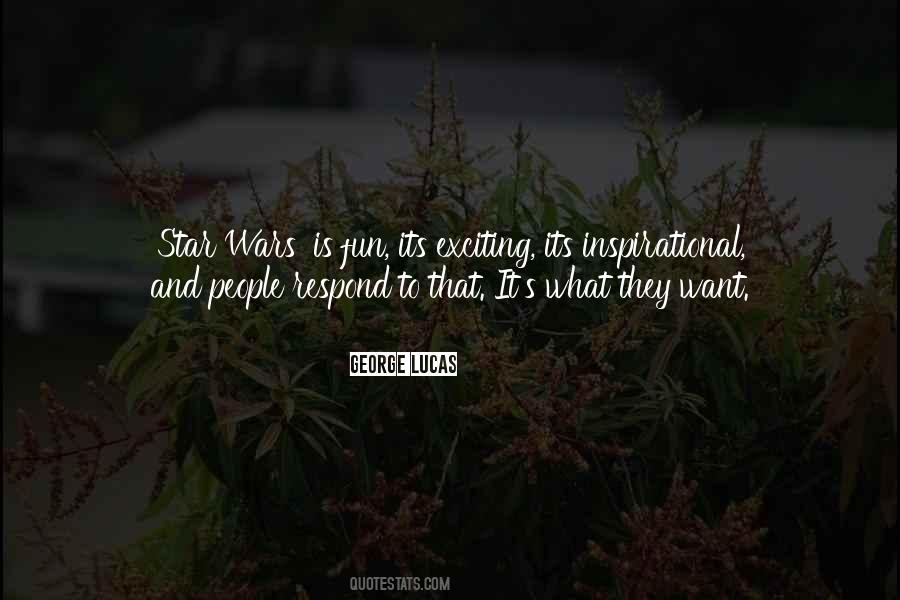 #3. There's nothing wrong with having your goals really high and trying to achieve them. That's the fun part. You may come up short. I've come up short on a lot on my goals, but it's always fun to try and achieve them. - Author: Tiger Woods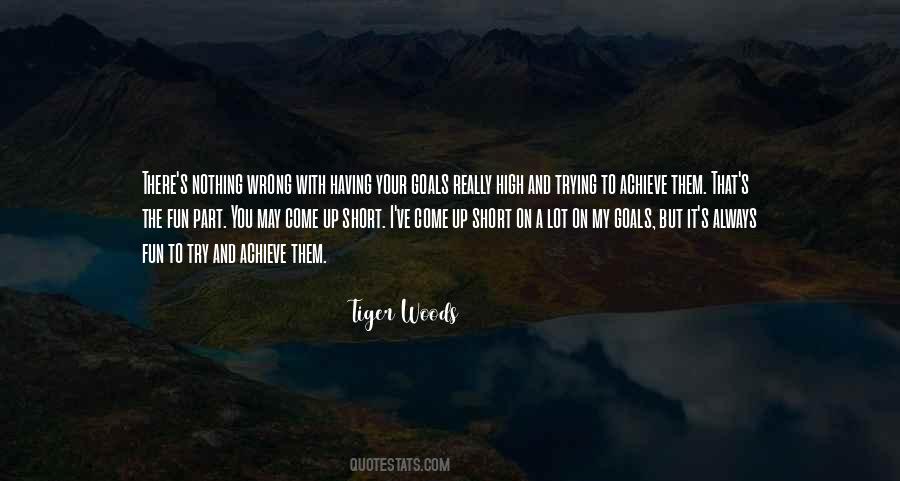 #4. Have Fun, Be Safe, and Always Have FAITH - Author: Malcolm "CUDA" Clinton
#5. Some people live such boring lives,its black and white,so dead! I choose to color my life with Fun, some blue some green,some red.-RVM - Author: R.v.m.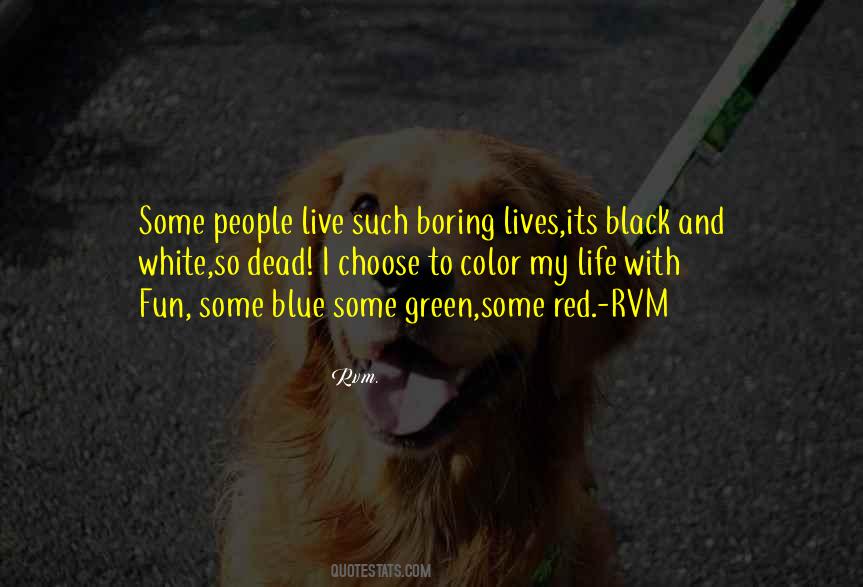 #6. How can I forget there's just one life & so much to do.
Let me choose the best things to do and start to do. - Author: Chetan M. Kumbhar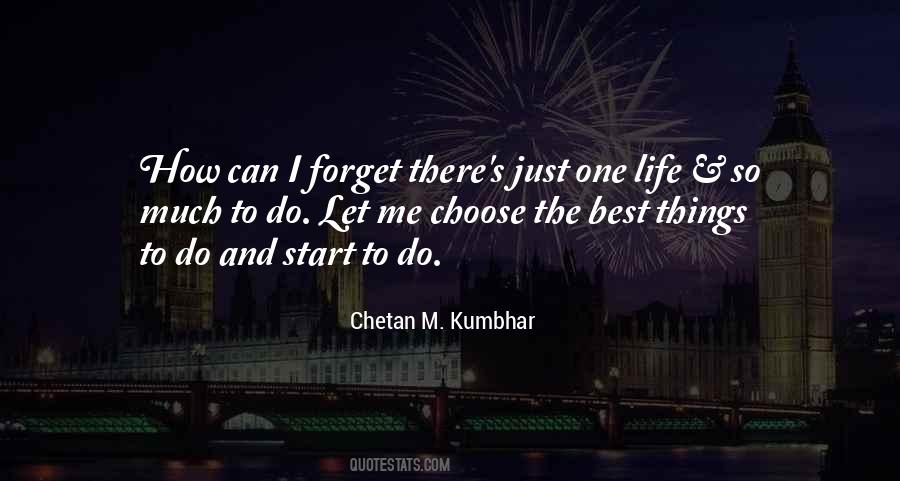 #7. I play because I have fun. The vets of this team, I just wanted to say thanks to them. You guys mean so much to me. I can have a terrible day and walk in the gym and have Hasheem smile at me. That will change my day. - Author: Kevin Durant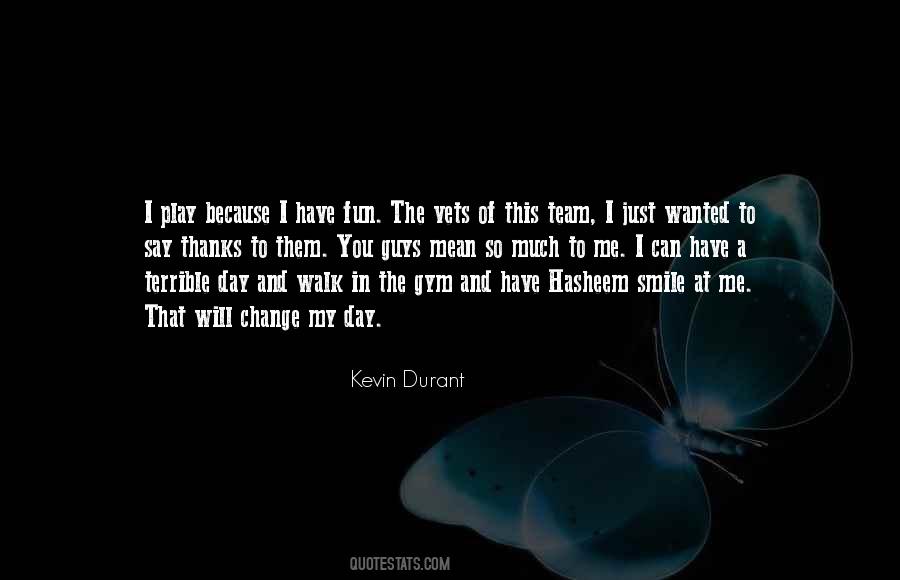 #8. Celebrate your success and find humor in your failures. Don't take yourself so seriously. Loosen up and everyone around you will loosen up. Have fun and always show enthusiasm. When all else fails, put on a costume and sing a silly song. - Author: Sam Walton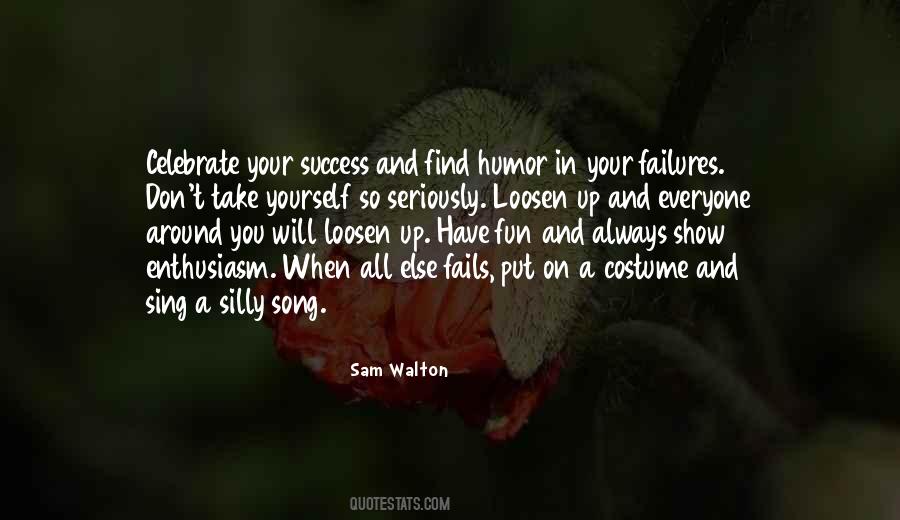 #9. For all intents and purposes, he was a fun guy. - Author: Penelope Douglas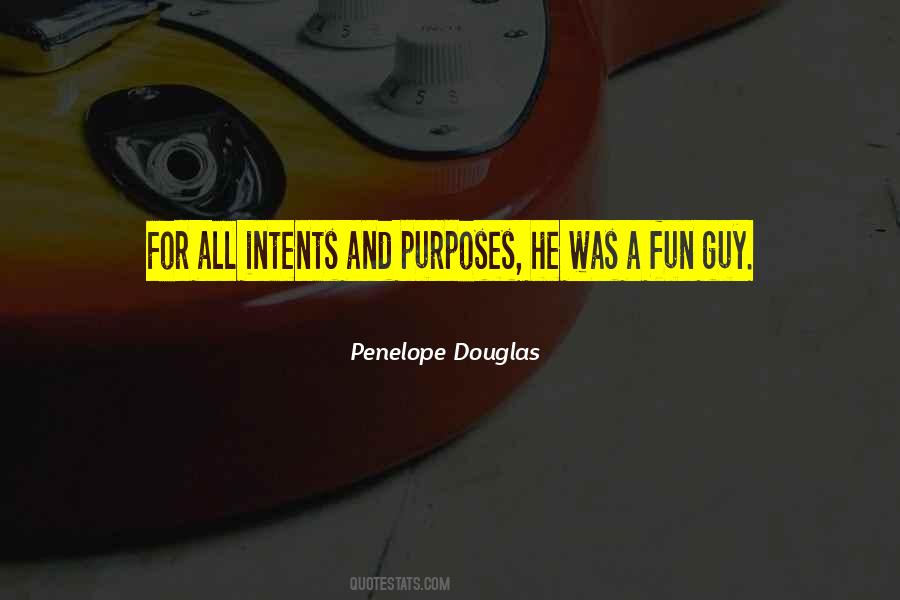 #10. Life is won when you learn to run in the Sun and have Fun before Life is done.-RVM - Author: R.v.m.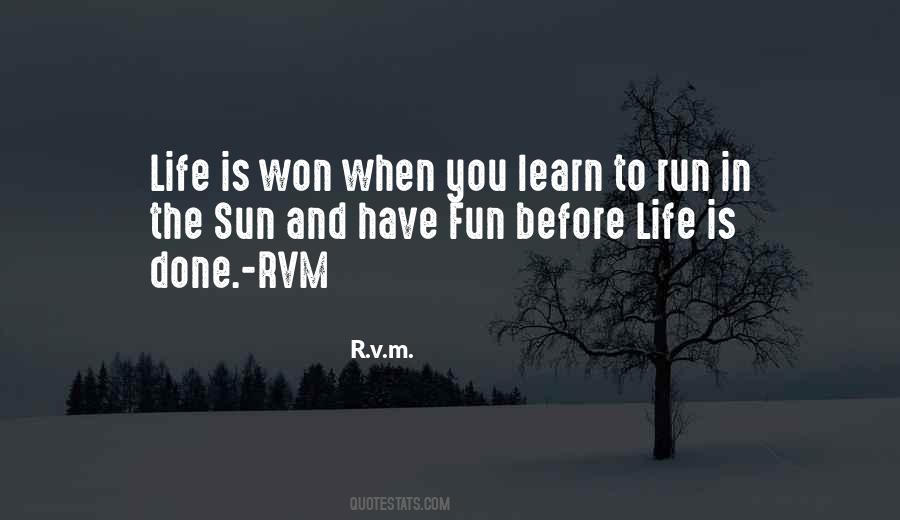 #11. Discuss netiquette.xyz internet rules to follow with friends and family. Use the site as a reference. Set boundaries. Share. - Author: David Chiles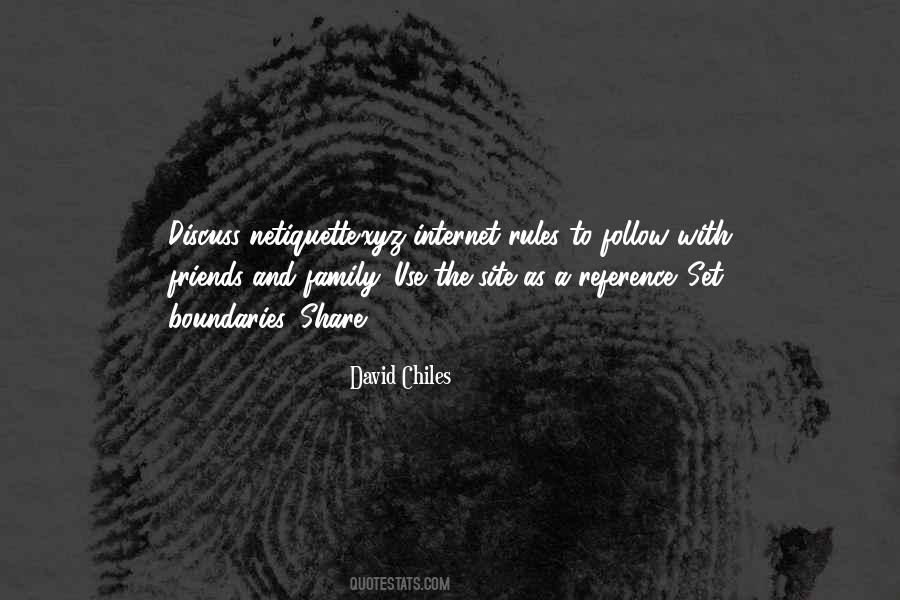 #12. Work hard, be yourself, and have fun! - Author: Michelle Kwan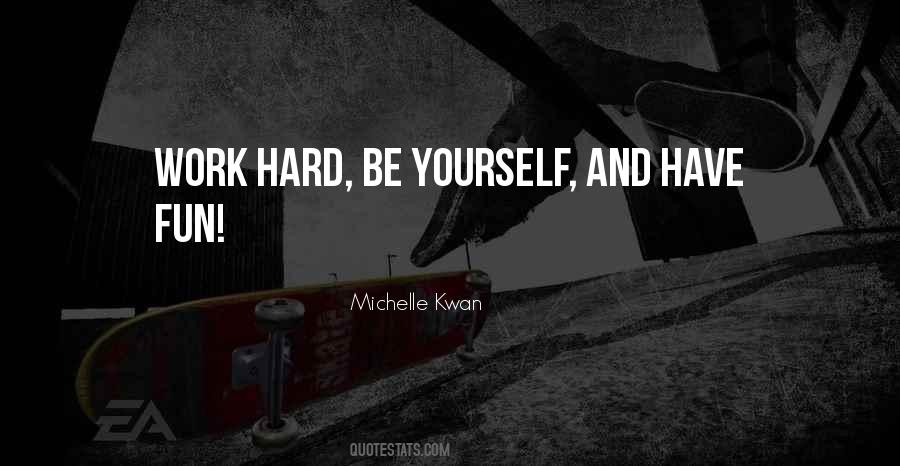 #13. Be happy, be fun, let your hair down and be AGELESS! - Author: Margo Vader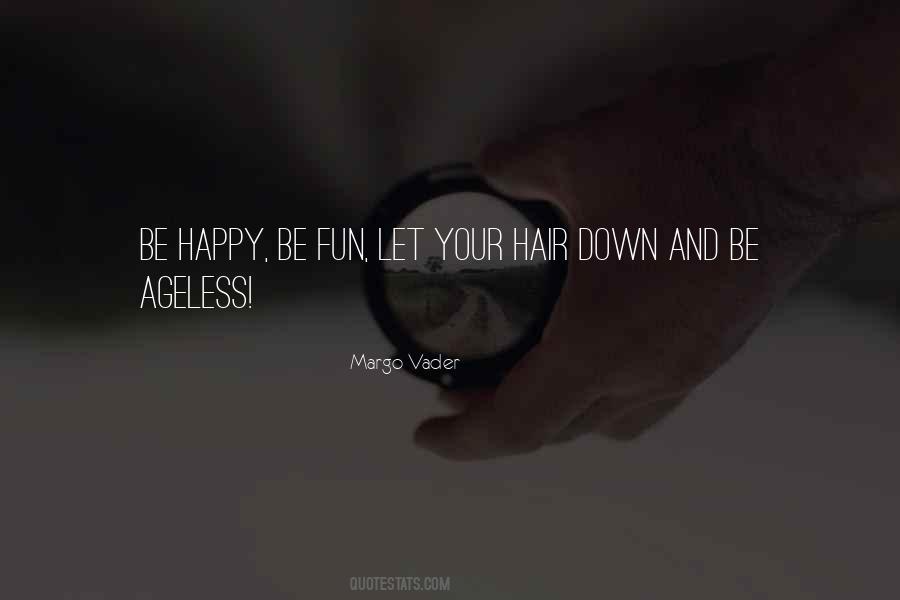 #14. Writing can be a splendid headache. Fun when words spill forth like a raging river and a catastrophic, hair-pulling experience when they won't. - Author: Adam Santo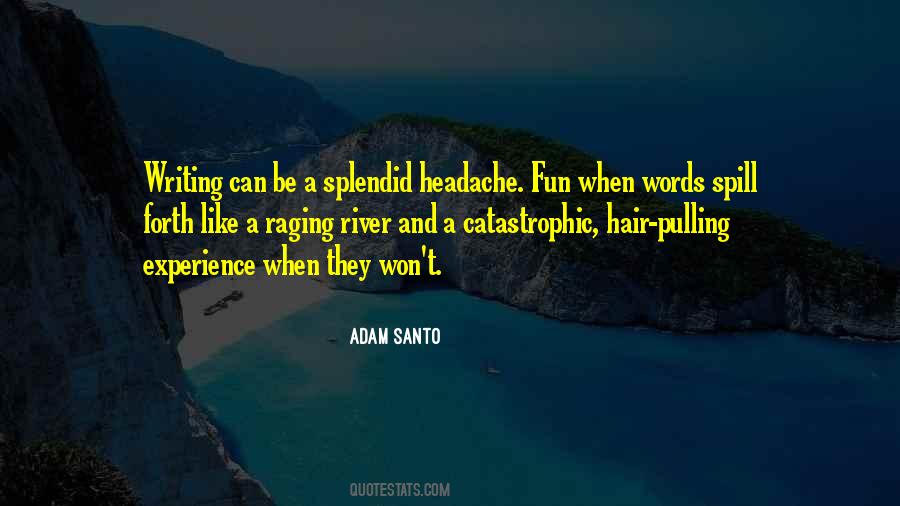 #15. Oh the places you'll go! There is fun to be done! There are points to be scored. There are games to be won. And the magical things you can do with that ball will make you the winning-est winner of all. - Author: Dr. Seuss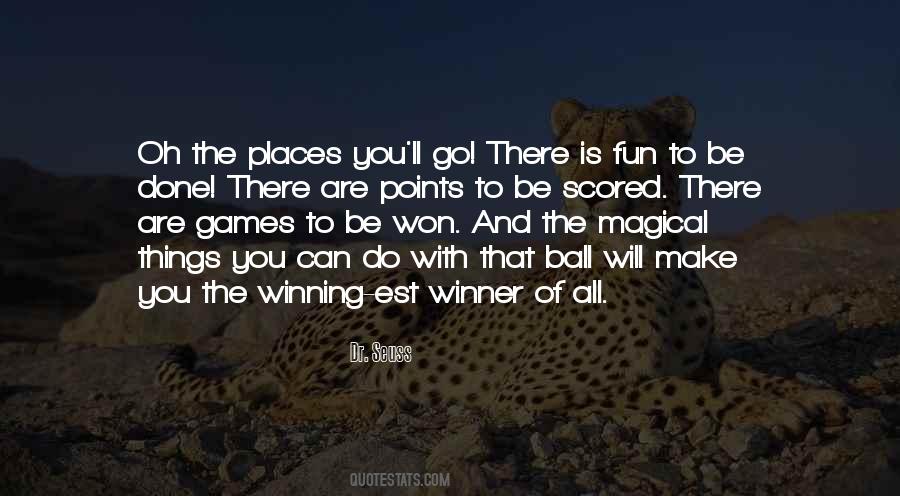 #16. And thus it behoved Eros to put back fun, romance & passion into the union of love. He had to find Himeros, from the sea, from Uranus' cut off testicles, to bring Passion back into the union of love. - Author: Nicholas Chong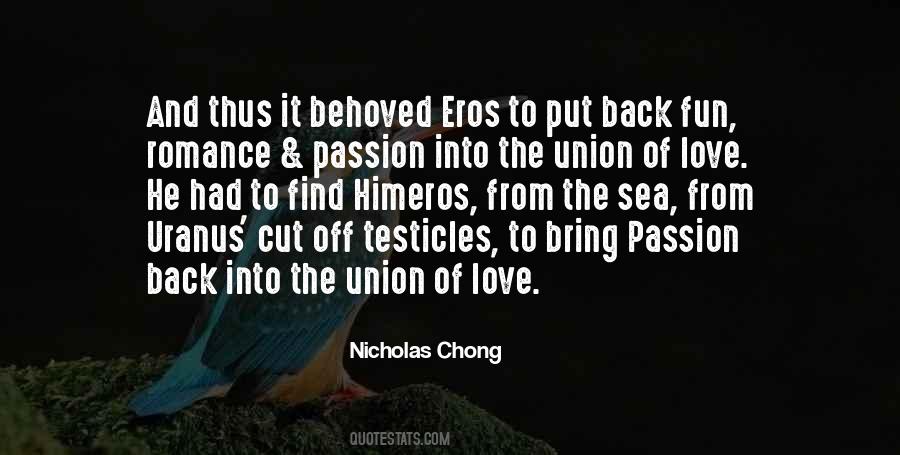 #17. It's all about having fun and feeling good! - Author: Marissa Campbell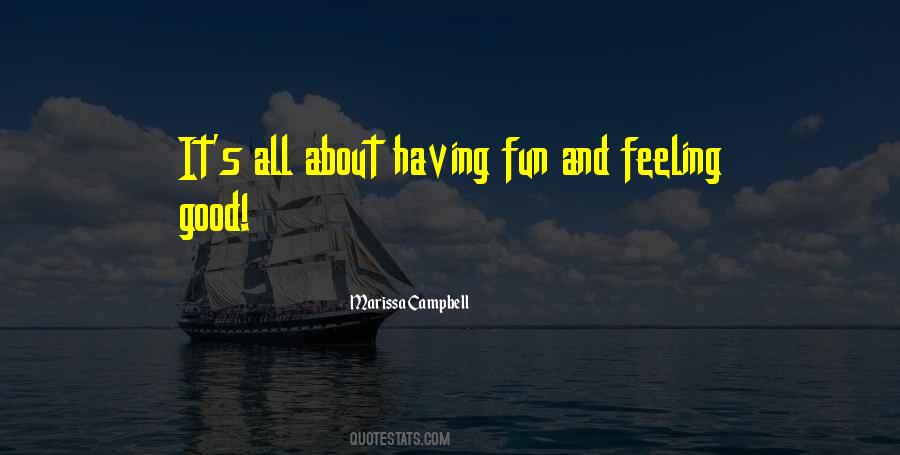 #18. Life is a place to have joy and fun, so why be serious? - Author: Debasish Mridha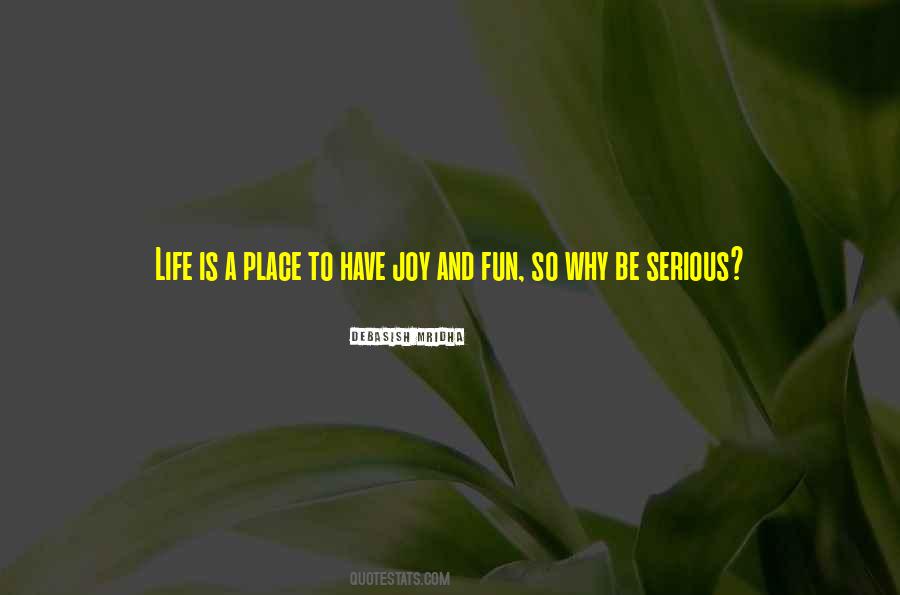 #19. Maturity is for serious people. Let us be immature and have endless fun. - Author: Ksenia Anske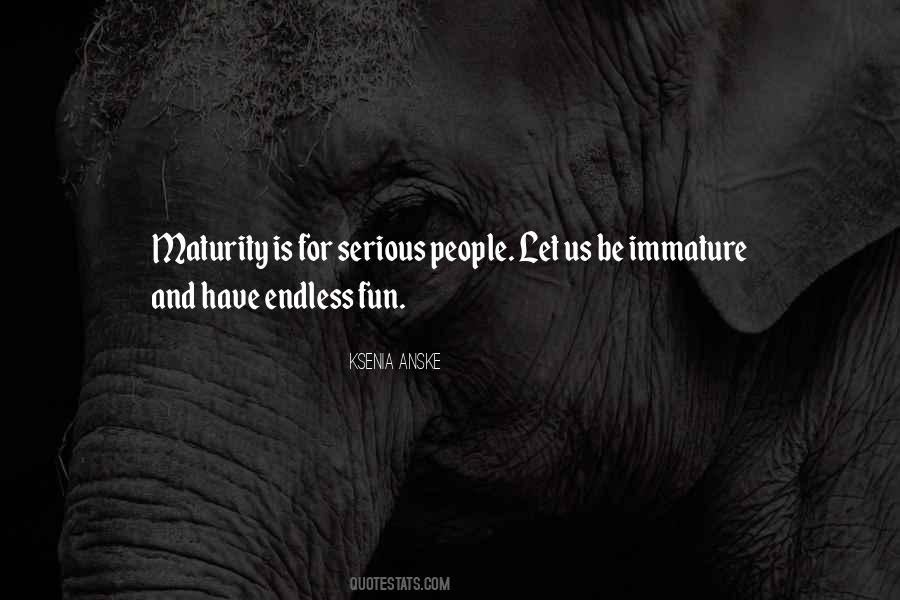 #20. The soul is soft, beautiful, delicate, fun-loving, and always blooming. To nurture the soul, it needs sunshine and unconditional self-love. - Author: Debasish Mridha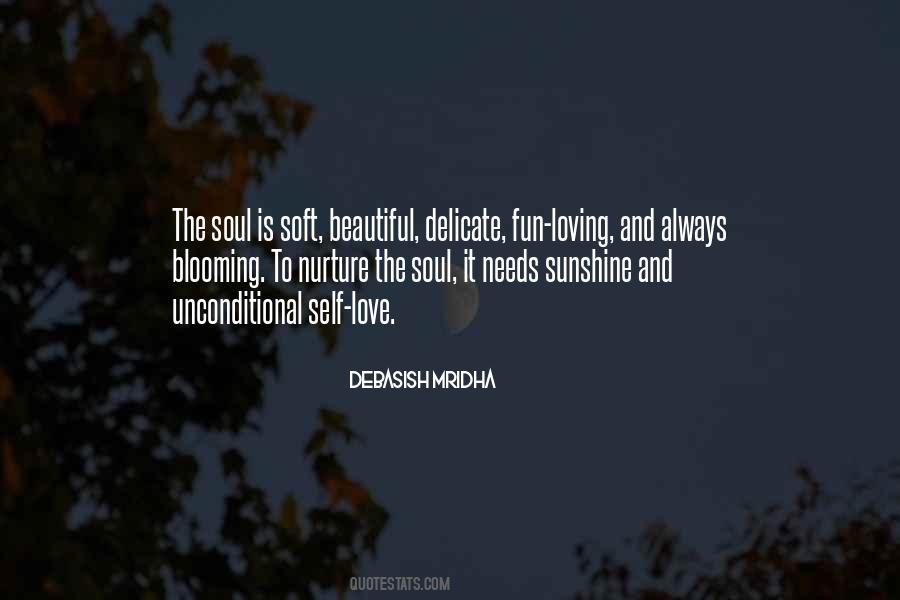 #21. Use your struggles as fuel to enrich your life, and psych your spirit into having fun. - Author: C.C. Wyatt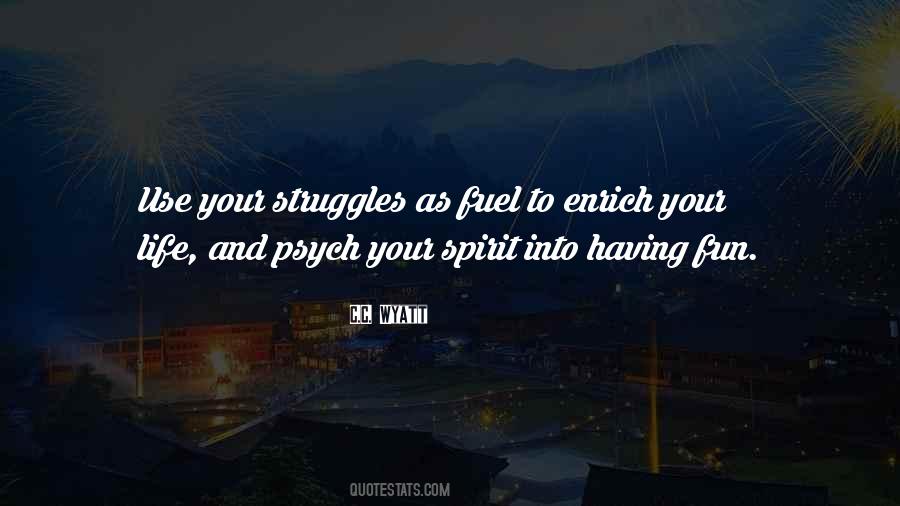 #22. Whether it be in the sun, the rain, or the snow,

You should always have fun, wherever you go.

Think of all the amusing things you can do,

To bring much laughter and happiness too. - Author: Susanne Alexander-Heaton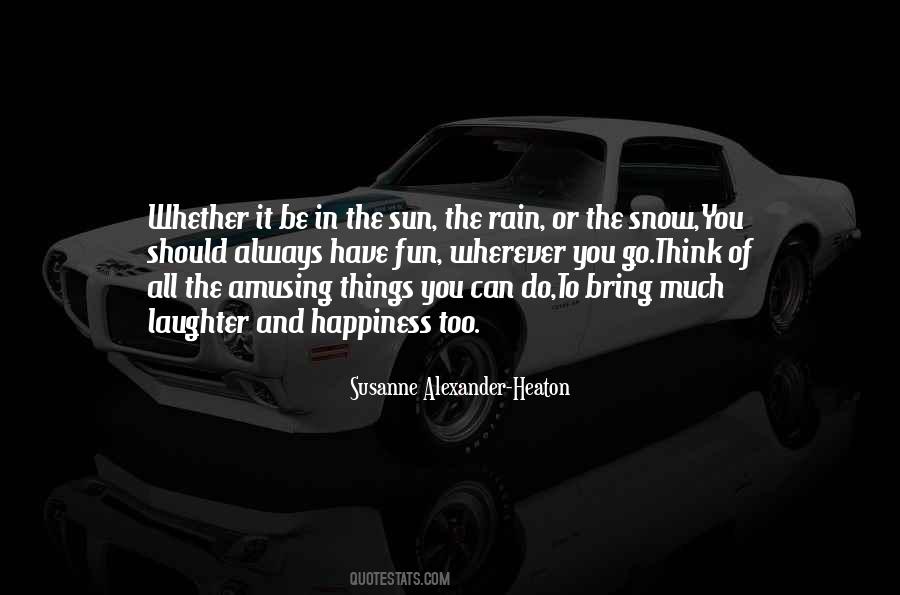 #23. Life is not always fun but in the scheme of things , it becomes more reliable , admirable , dependable and fashionable as one progresses daily - Author: Osunsakin Adewale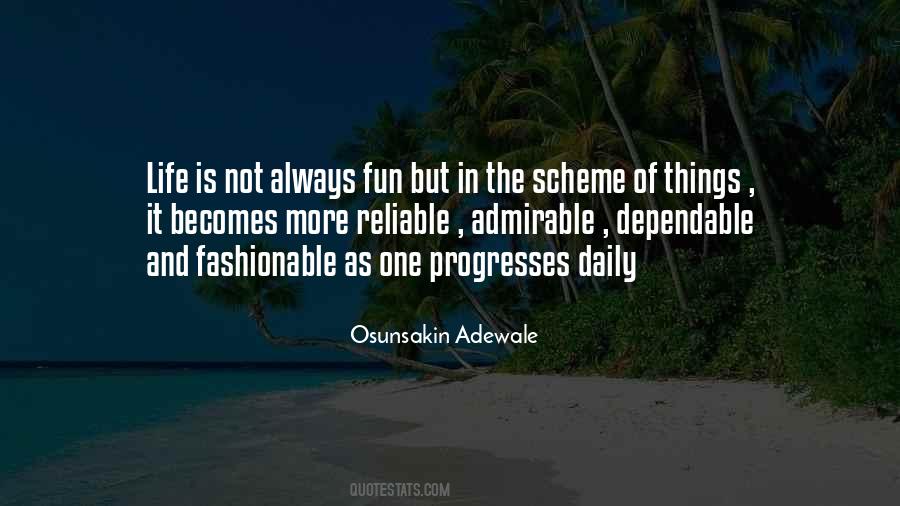 #24. There are two types of people-anchors and motors. You want to lose the anchors and get with the motors because the motors are going somewhere and they're having more fun. The anchors will just drag you down. - Author: Robert Wyland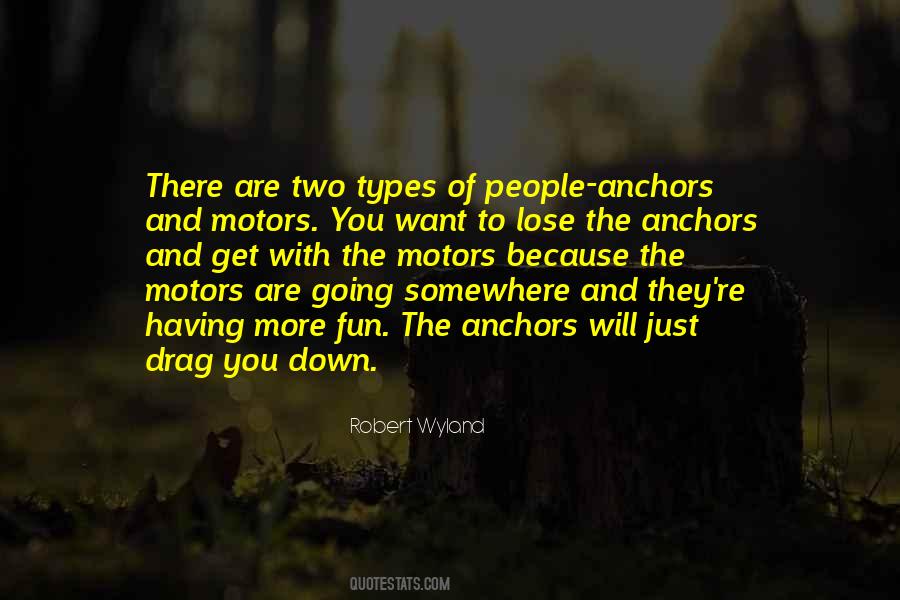 #25. We need work as much as we need rest; the two complement each other, one drawing power and enjoyability from the other. Rest is sweet after work, and work enjoyable after a good rest. - Author: Innocent Mwatsikesimbe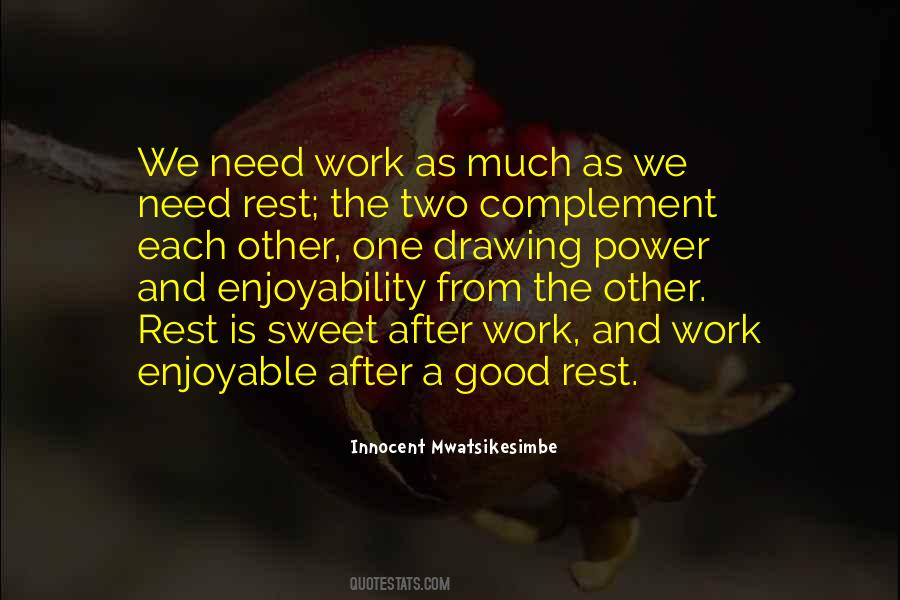 #26. That's all there is to life, you know. Fun things, we just need to remember to enjoy them or we waste it all. - Author: Kaza Kingsley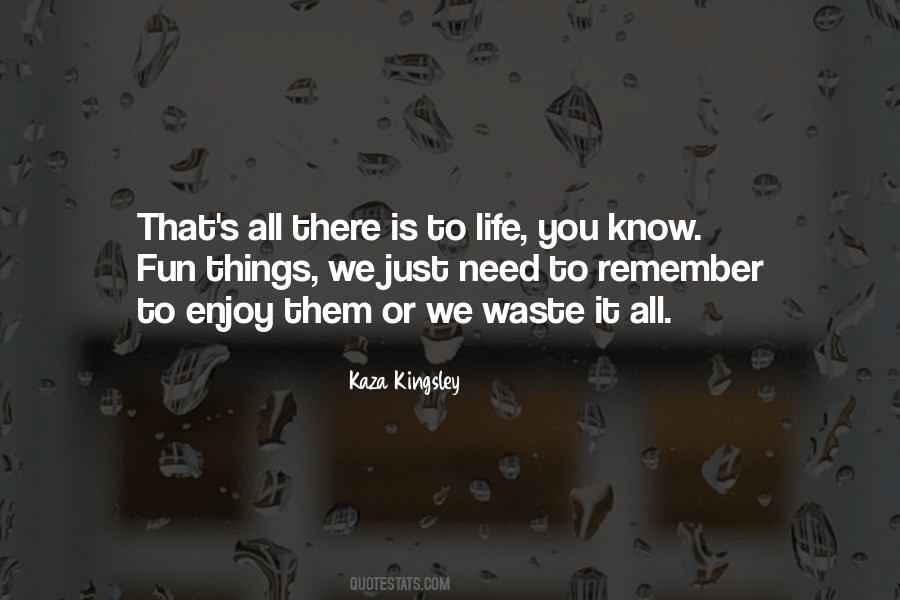 #27. The spirit of fun keeps your dating life interesting and not boring. - Author: Amy Leigh Mercree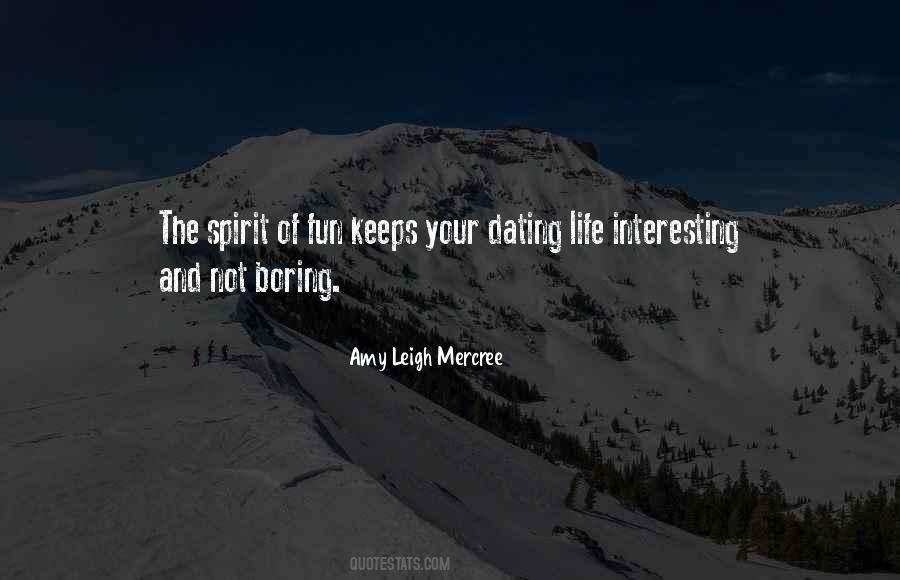 #28. Recipe for friendship:
2 cups of TRUST, 1 dash of CARING, 2 cups of UNDERSTANDING, 2 spoonfuls of SHARED SECRETS, 1 cup of MUTUAL AFFECTION, 1 spoonful of CRAZY, and a whole bag of FUN - Author: Karen Gibbs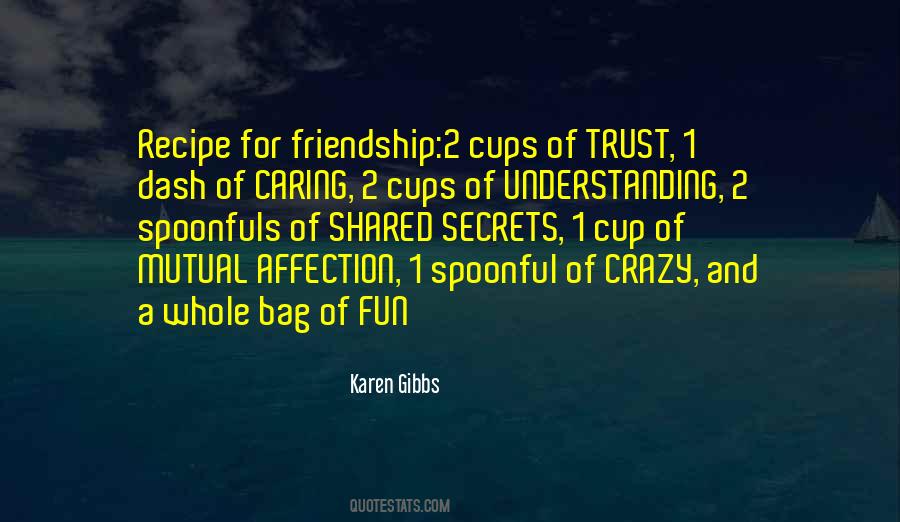 #29. Pax amor et lepos in iocando. Latin for Peace, love and sense of fun. - Author: Julie Andrews Edwards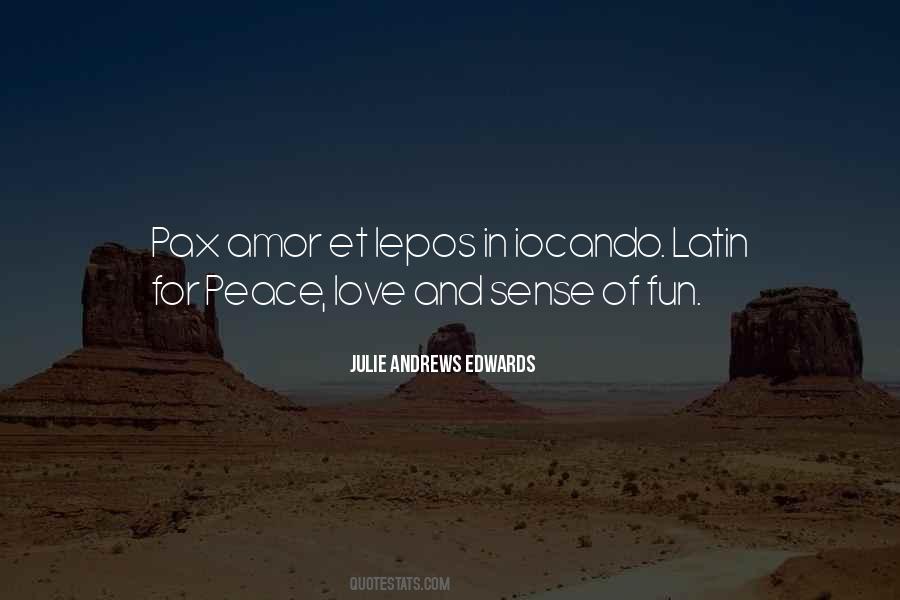 #30. By all means be submissive in the bedroom (if you are that way inclined), but don't be submissive to life. Being life's bitch is no fun at all. Life may play up in many ways, but it's up to you to take control, take charge and put life in its place. - Author: Miya Yamanouchi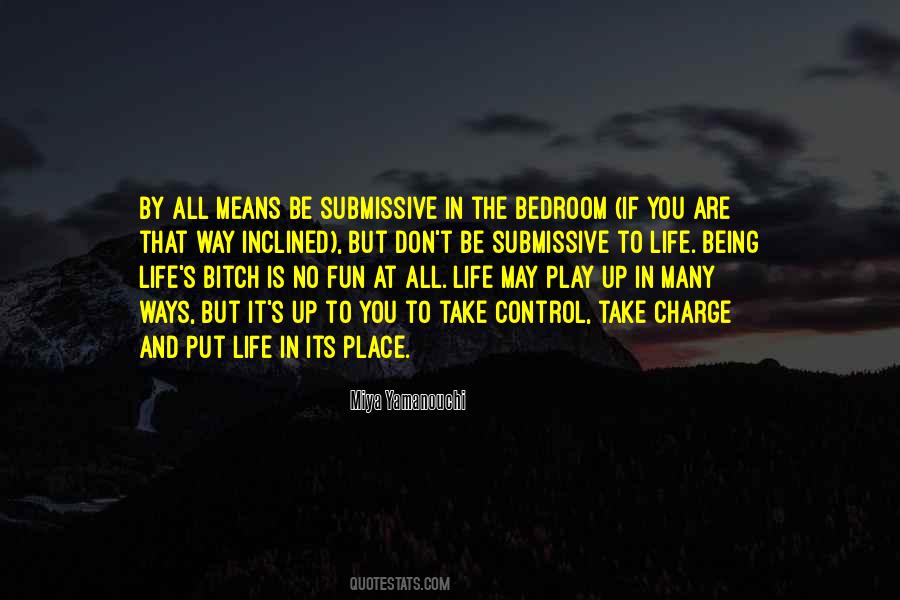 #31. Take a chance - it's the best way to test yourself, have fund and push boundaries. - Author: Richard Branson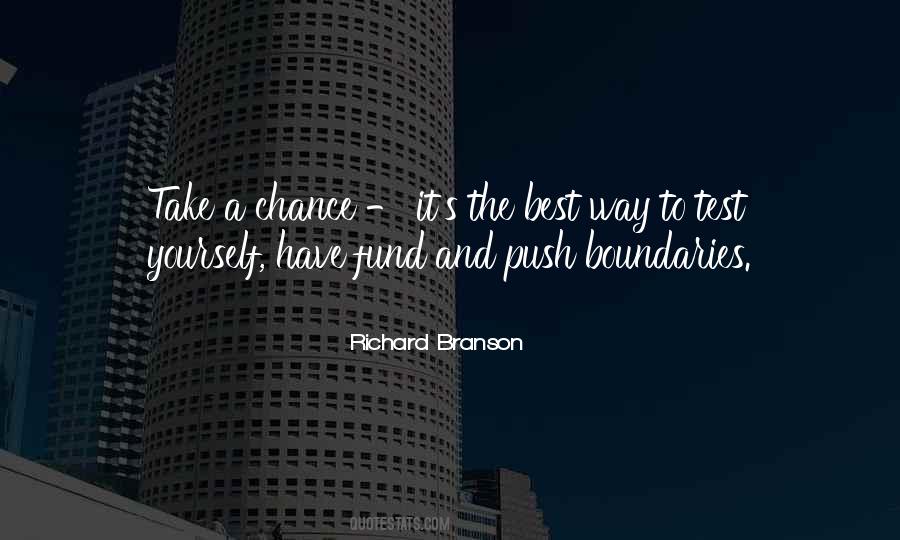 #32. Give yourself permission to not be perfect. Life's too short, but you're still young. Give up that iron-knuckle grip you have on excellence and just ... have fun. For a change. - Author: Cherrie Lynn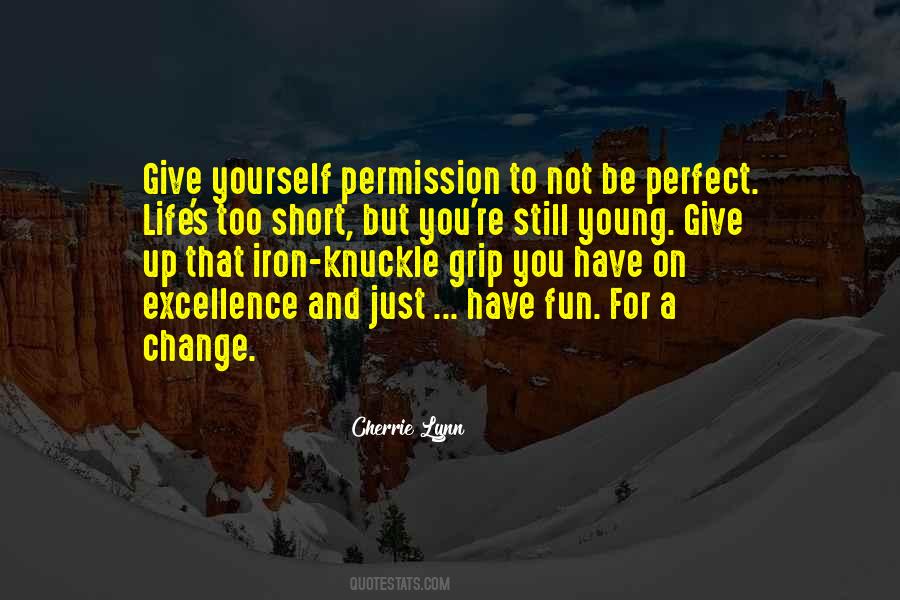 #33. If you're lost and alone
Or you're sinking like a stone
Carry on ...
May your past be the sound
Of your feet upon the ground
Carry on - Author: Fun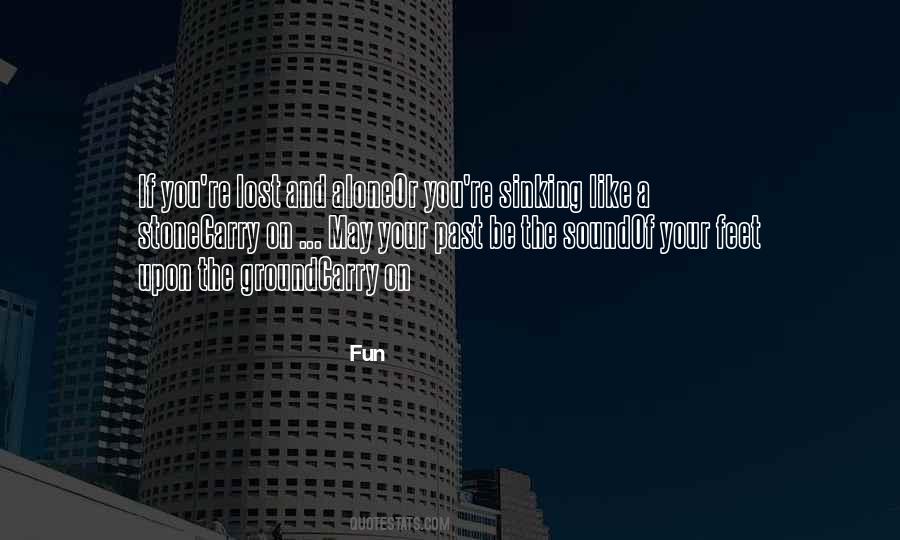 #34. There is a story I always tell my students ... when I came for the 1st time to the US. I didn't speak English (Only Spanish) & I saw on every door the word "exit" which in Spanish means Success = Exito. And then I said :"No wonder Americans are winners ,every door they open leads to success - Author: Pablo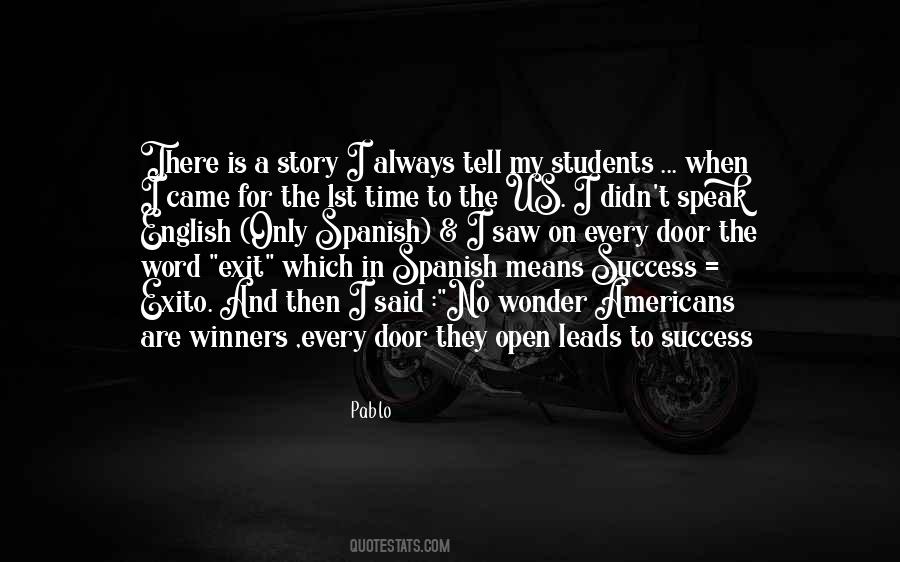 #35. Slaying dragons, melting witches, and banishing demons is all fun and games until someone loses a sidekick - then it's personal. The bad guy isn't just the "bad guy" anymore, he's the BAD GUY! - Author: Michael J. Sullivan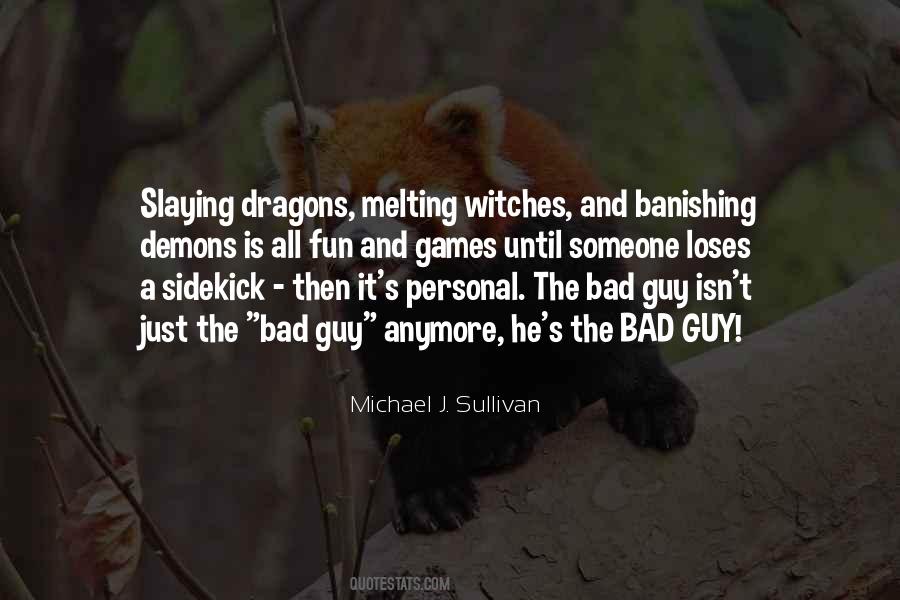 #36. I want to be an artist that everyone can relate to, that's young, happy and fun. - Author: Britney Spears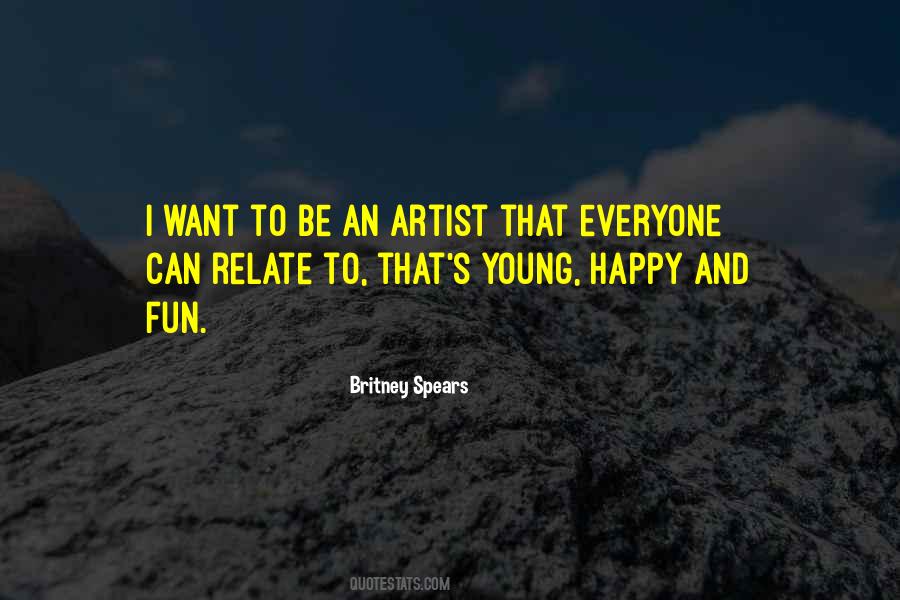 #37. If the worst is going to happen, it'll happen. Worrying can't protect you from that. And if it doesn't happen then you've missed out on all the time that when you could have been having fun - Author: Alexandra Potter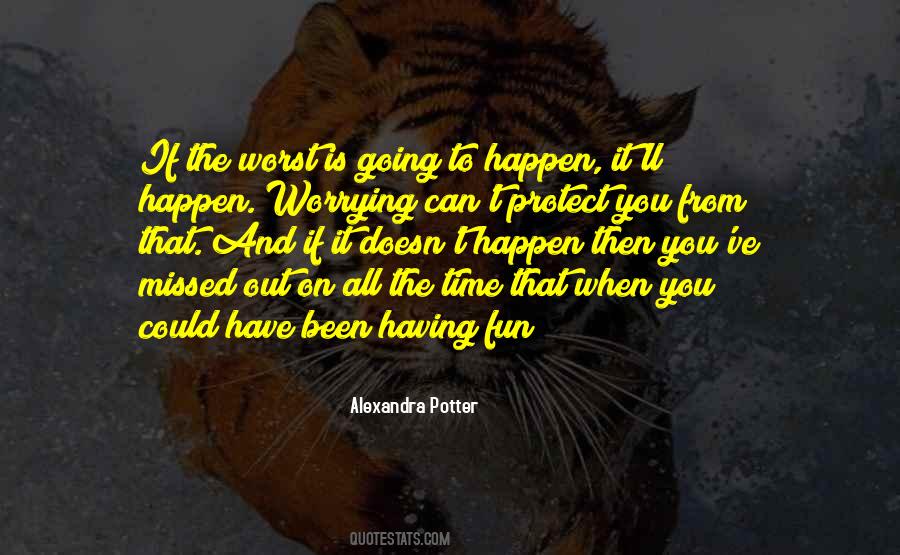 #38. Remember some books are meant to be tasted, some books are meant to be chewed and, finally, some books are meant to be swallowed whole. - Author: Robin S. Sharma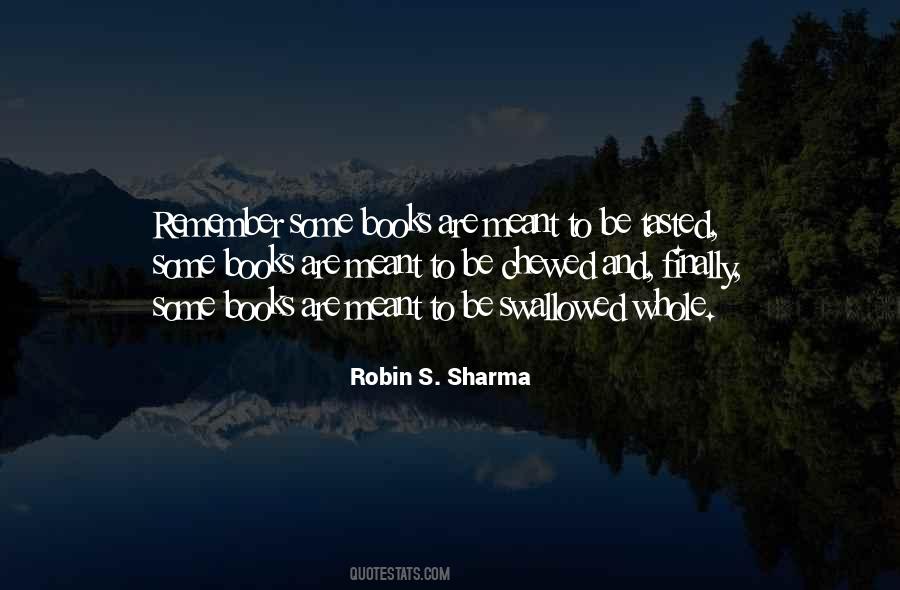 #39. A part of us resists all of this and wants to make it sound as if it's much too religious, an arbitrary thing that we have to do with our life. This is nonsense. This is the real fun. - Author: Frederick Lenz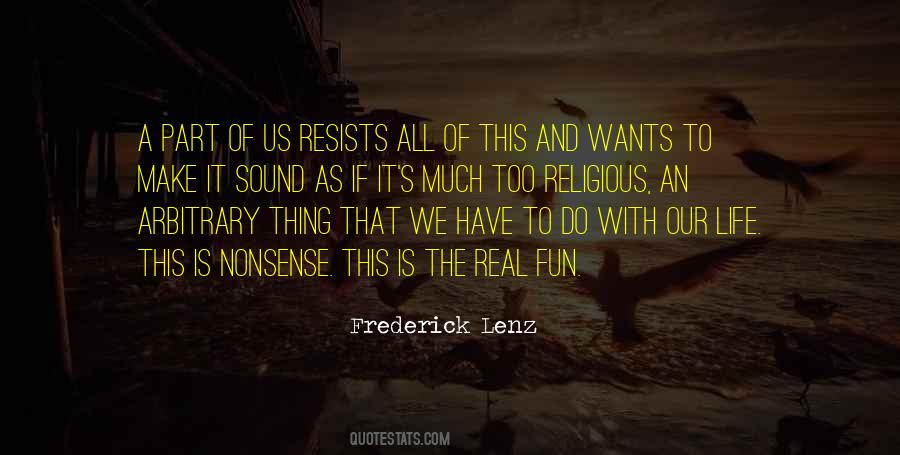 #40. Life is not just to run and run, it is also not just to have fun. Life is complete when we get something worthwhile done.-RVM - Author: R.v.m.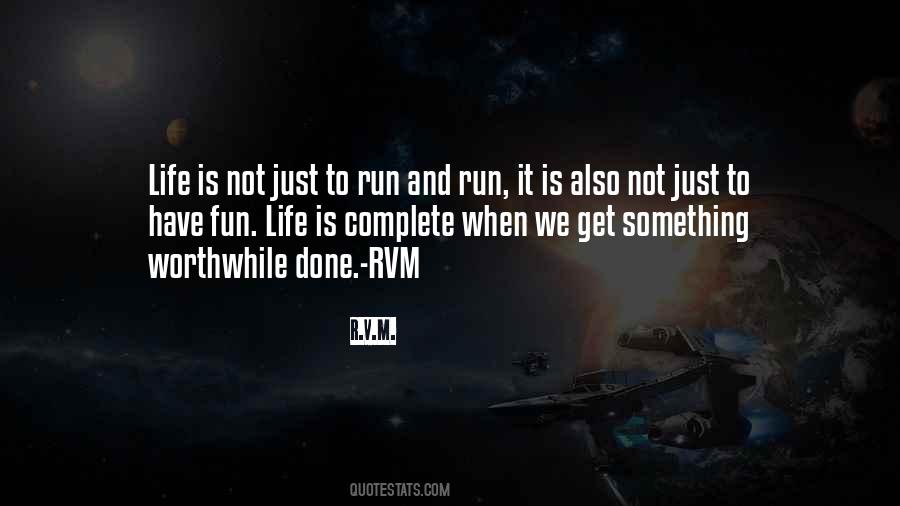 #41. In my lifetime, I may have put too much emphasis on winning, because here I am an old man and the only fun I've had is winning, and that's ridiculous. - Author: Bear Bryant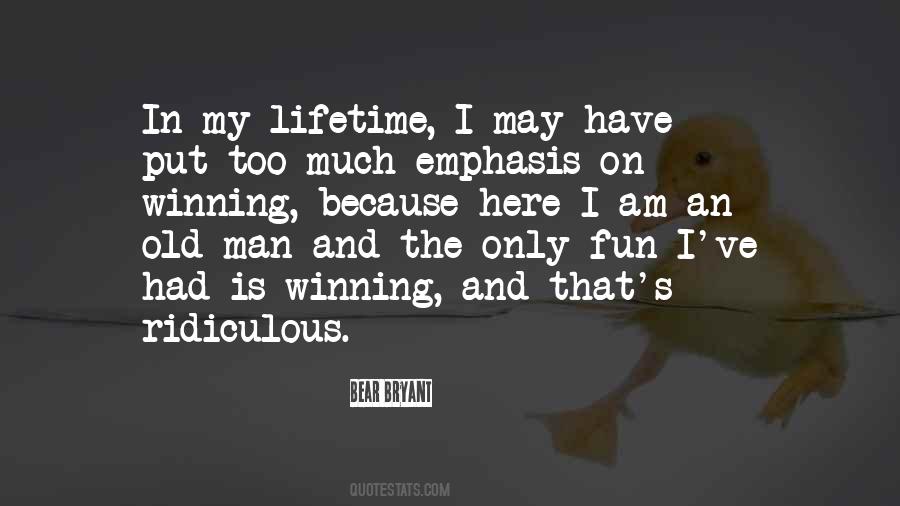 #42. Begin the fun, the fun's begun. One for all, and all for one. - Author: Laura Chester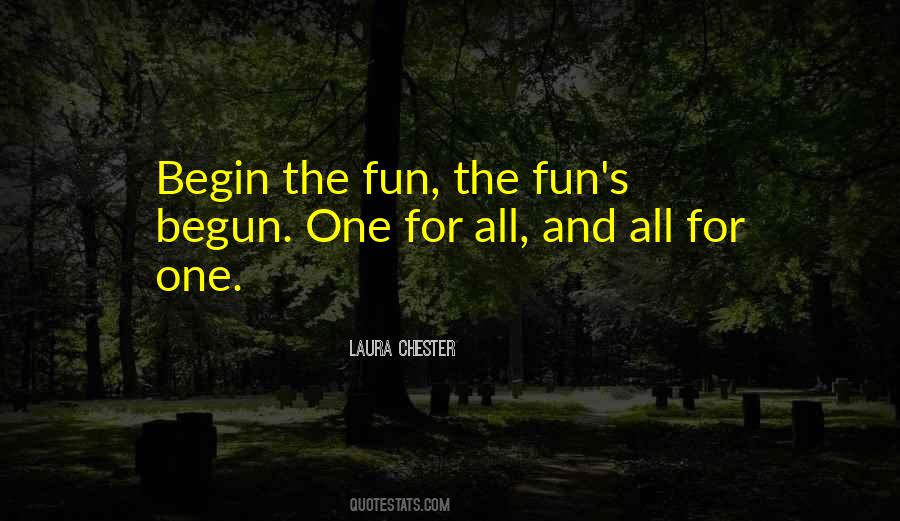 #43. A women can run, hide, play and have fun but she will shine far better when she just smiles without none. - Author: Santosh Kalwar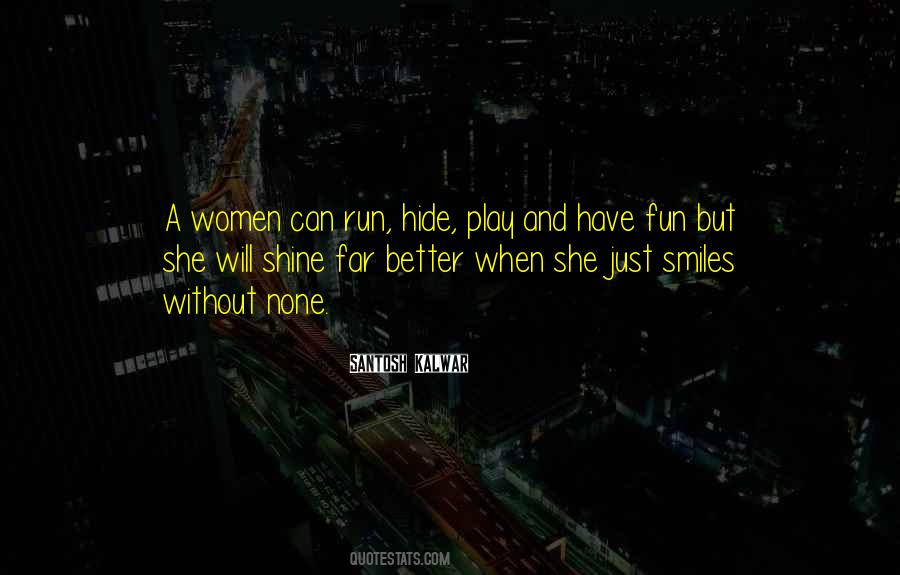 #44. If the marriage needs help, the answer almost always is have more fun. Drop your list of grievances and go ride a roller coaster. - Author: Garrison Keillor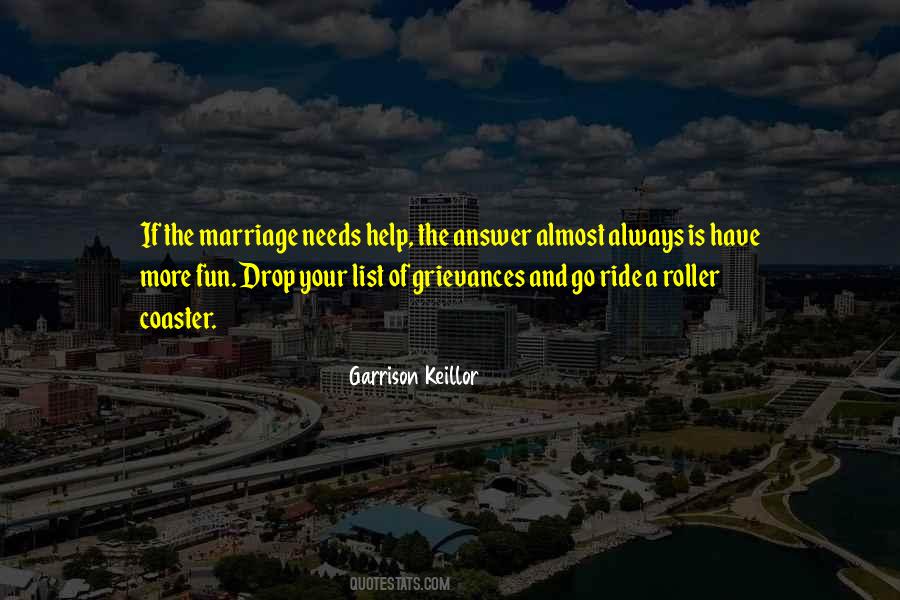 #45. Live to start your stupid ideas, and start to live a life without regret
a life filled with meaning, freedom, happiness, fun, authenticity, and influence. - Author: Richie Norton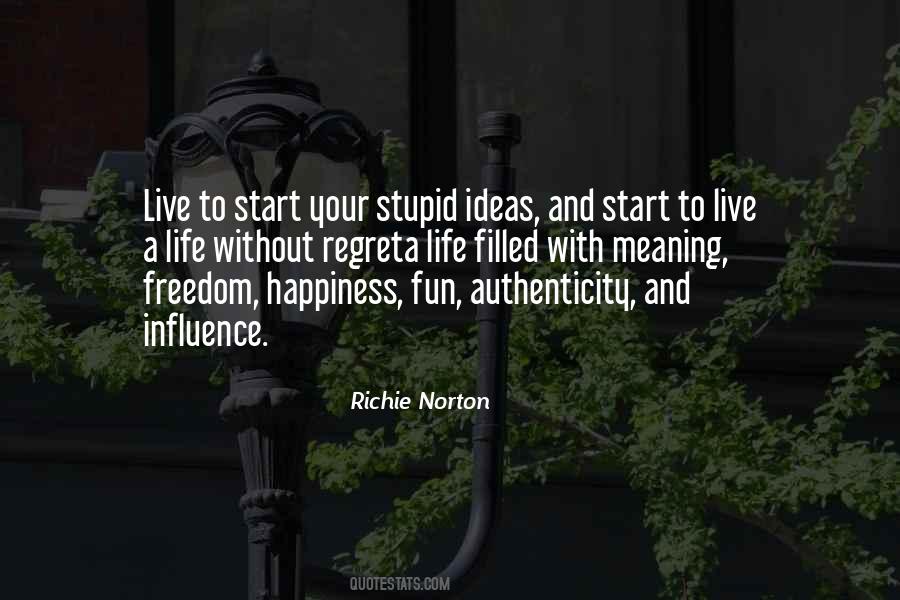 #46. So much for endings. Beginnings are always more fun. True connoisseurs, however, are known to favor the stretch in between, since it's the hardest to do anything with. That's about all that can be said for plots, which anyway are just one thing after another, a what and a what and a what. - Author: Margaret Atwood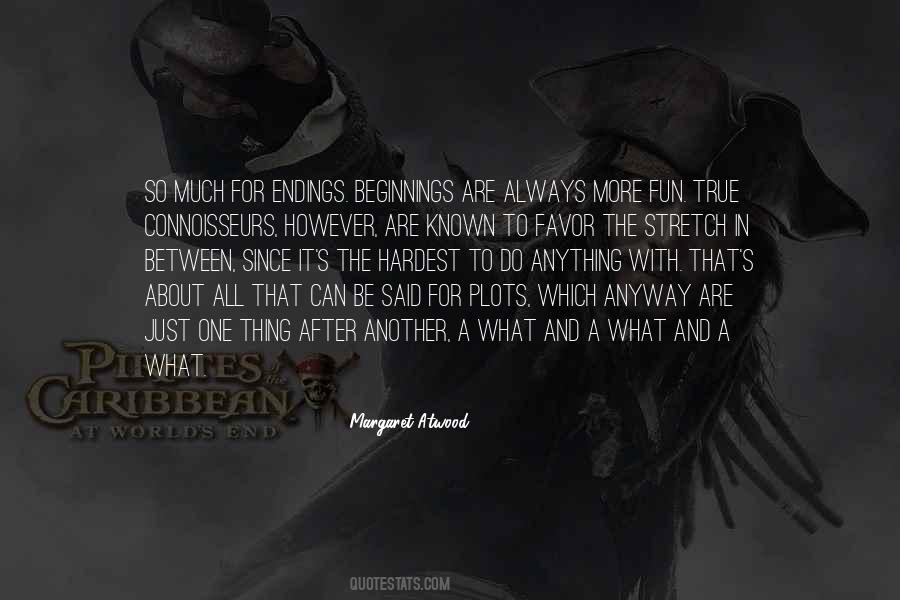 #47. You should just dump the whole saving the world plan and go with global domination. It's probably be more fun. - Author: Katie MacAlister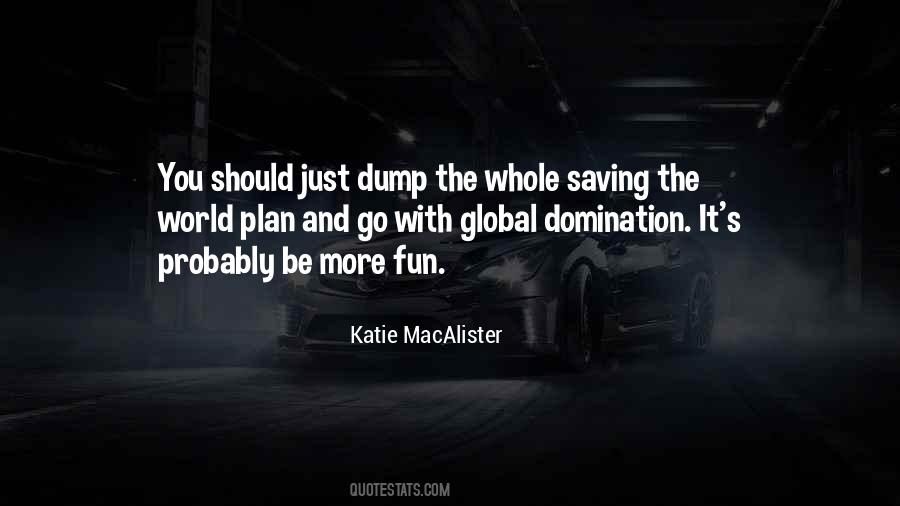 #48. My mission: to be an advocate and champion for humanity and this planet we call Earth, and to expose injustice, inequality and "stupidity" in whatever form or wherever it might exist, and have fun while doing it. This is my solemn pledge. - Author: Nisfan Nawaz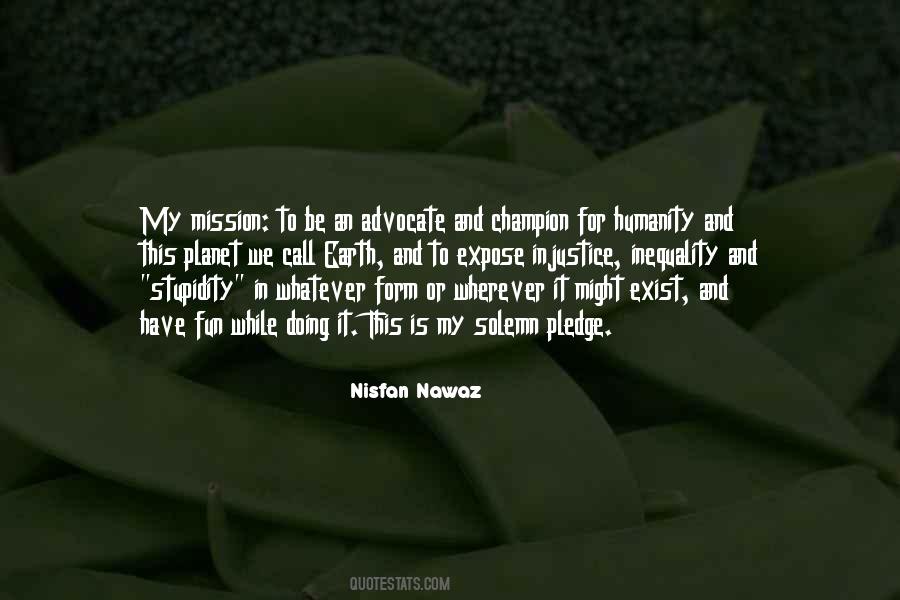 #49. Never mind, just make it fun, nice and useful. - Author: Akbar De Wighar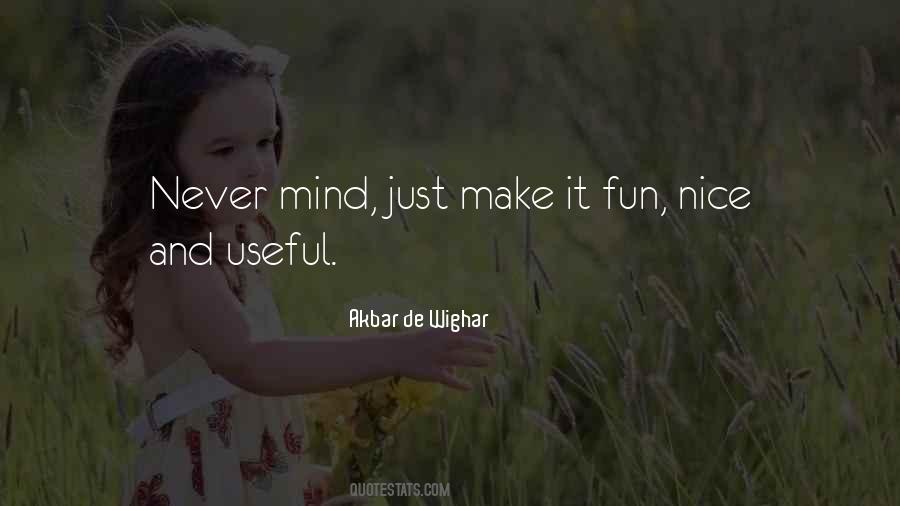 #50. Why, it would be such fun,' he chuckled, 'to just forget all about the hours when the sun didn't shine, and remember only the nice, pleasant ones. - Author: Eleanor H. Porter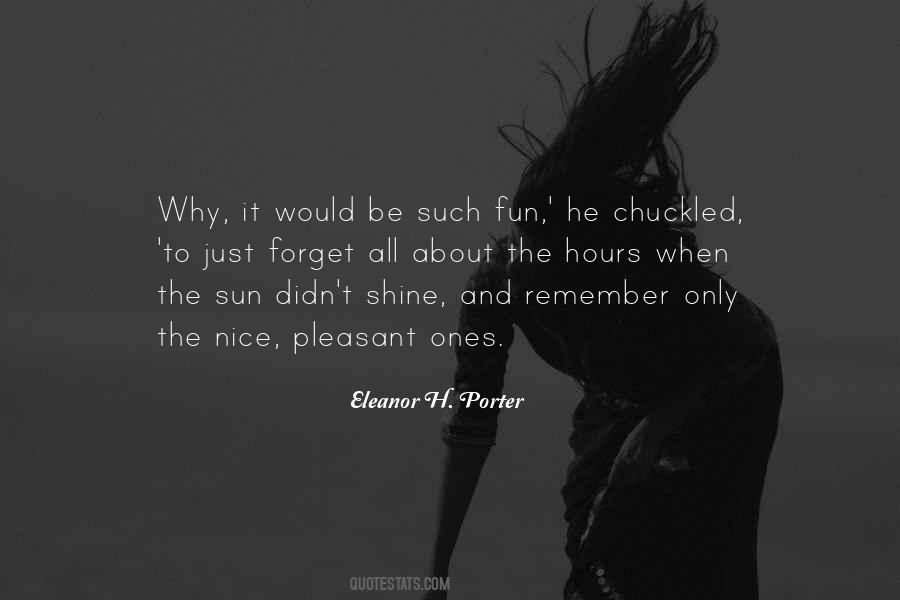 #51. So but anyway, being funny is a way of not doing. Sit around and make jokes and be Mr. Funnypants and just make fun of everyone else's attempts to do something... So that's it. I'm going to start doing. - Author: John Green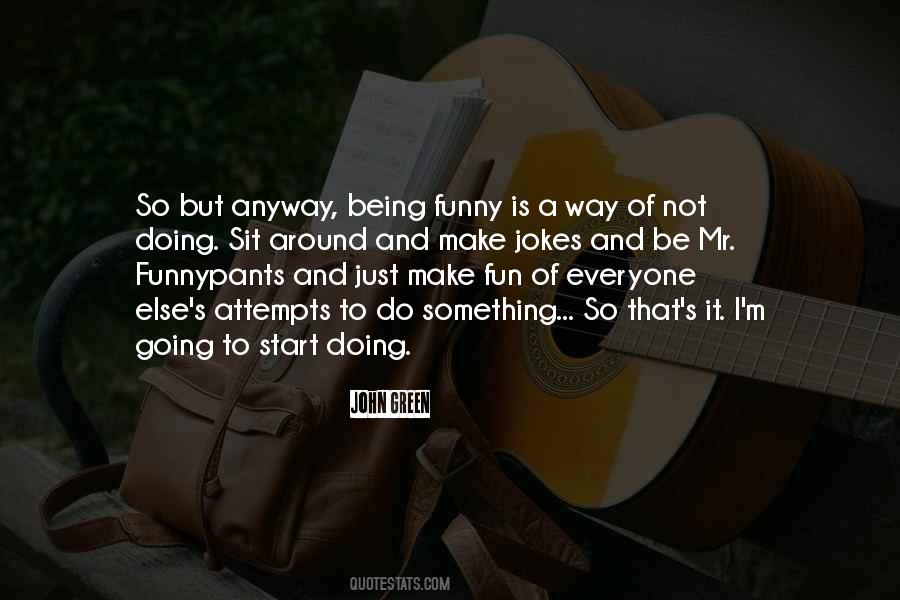 #52. Marriage should be about fun. It's about friendship, and laughter, and trust, and fun. - Author: Jane Green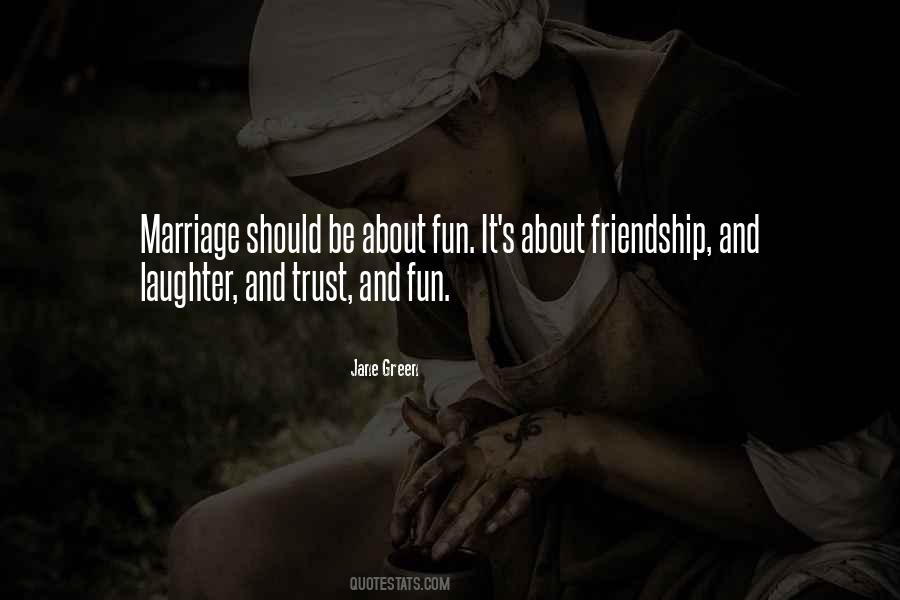 #53. All writers start out writing badly, but with diligence and determination, we all get better. It's then that writing becomes truly fun and always engaging. When you no longer have to worry about how you write, you can start thinking about what to write. - Author: Theo Fenraven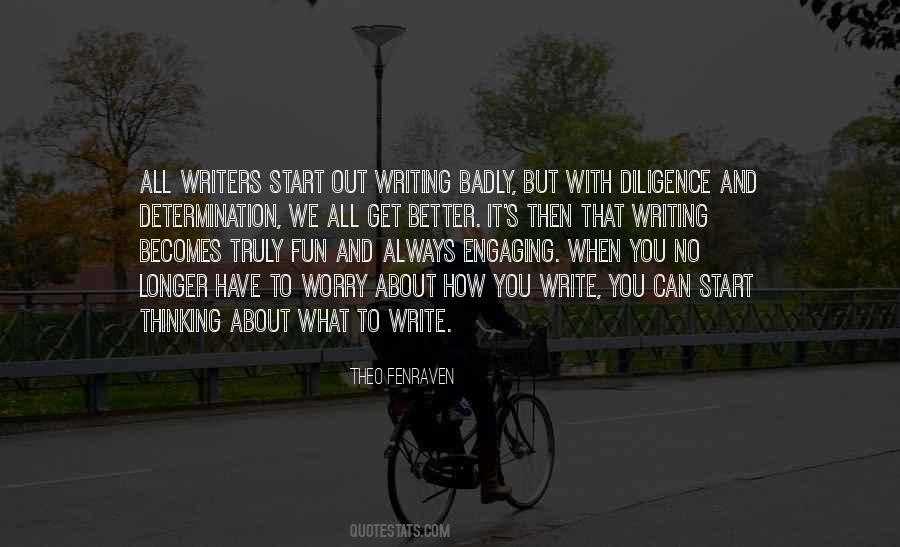 #54. Do everything with your whole heart, or not at all. Don't put up with lies or with people who lie to you. Don't risk hurting people just for the fun of it. And lastly, your best foot shouldn't be put forward; it should be with you at all times - right there beside the other one. - Author: C. JoyBell C.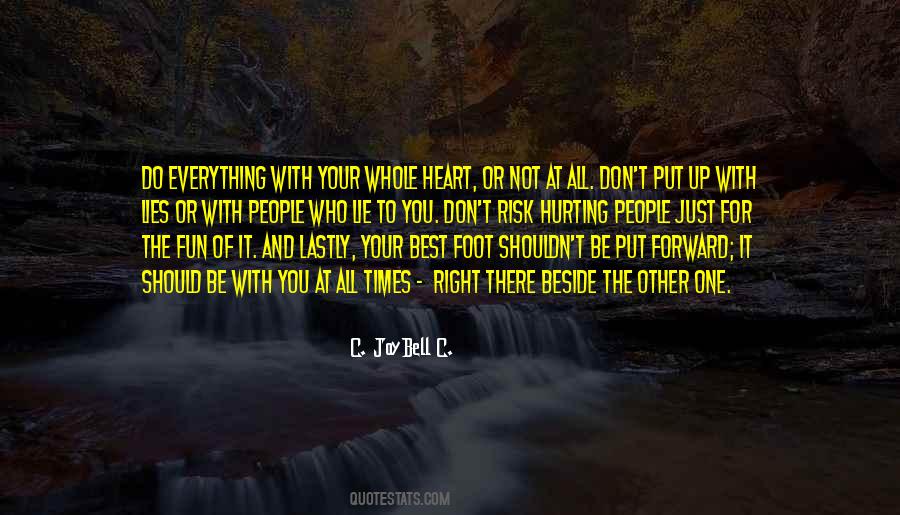 #55. Cycling, like masturbation, is fun and easy to do - sometimes all day long. - Author: Tom Doig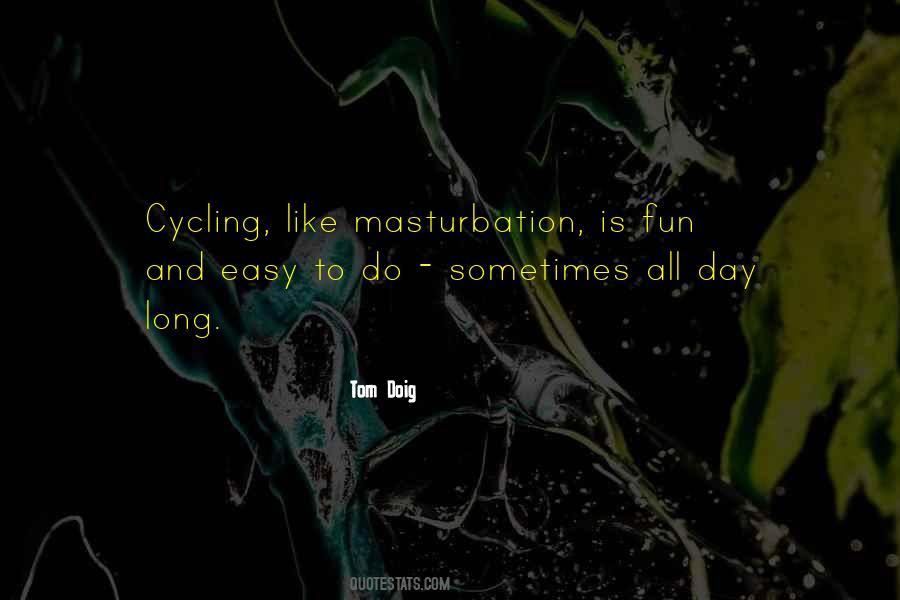 #56. All work and no play will make you sad and grey! - Author: Habeeb Akande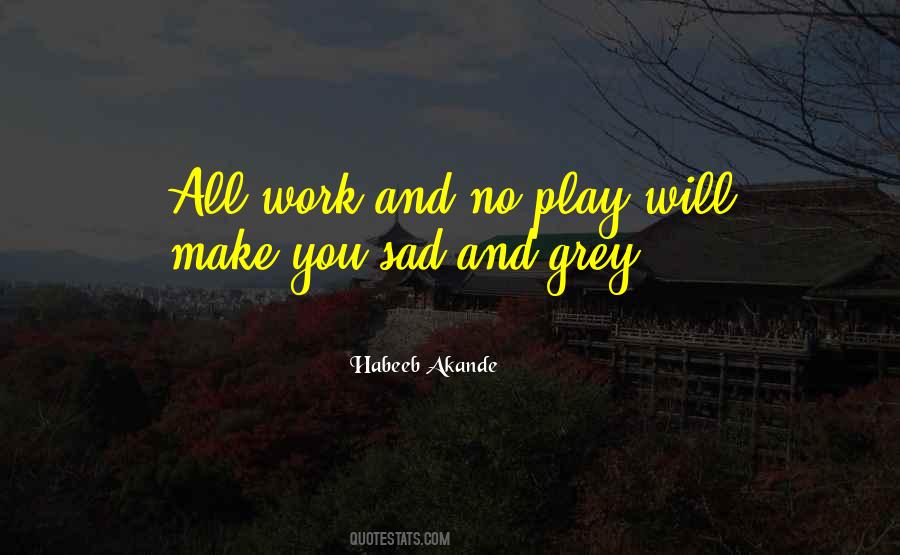 #57. Unbreakable Productions (my company) provides fun, uplifting and inspirational content (and products soon!) on a regular basis to help viewers discover their inner strength, utilize the power of inner-inertia, and remain Unbreakable through life's challenges. - Author: Rachele Brooke Smith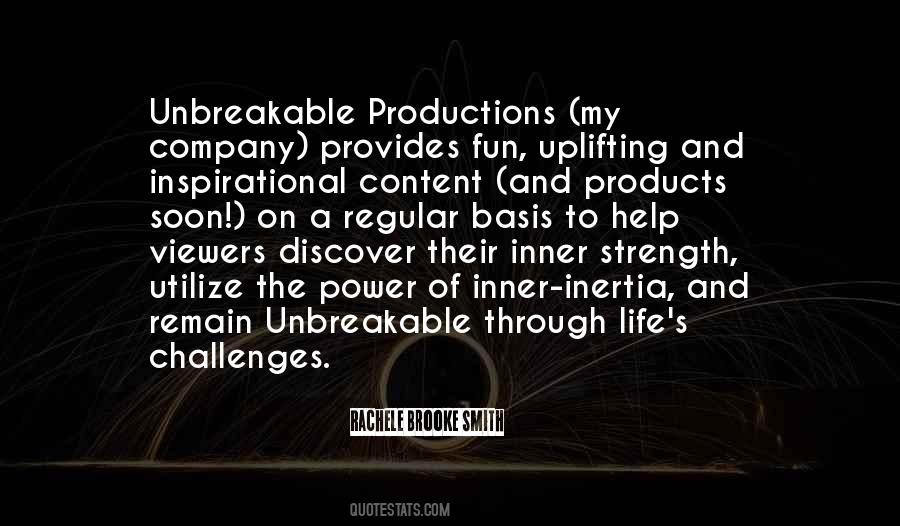 #58. I knew then what harmony meant: what belonging was. Just like a raindrop joining in the fun at the big river. I was the little raindrop, and she was the river. - Author: Amira Aly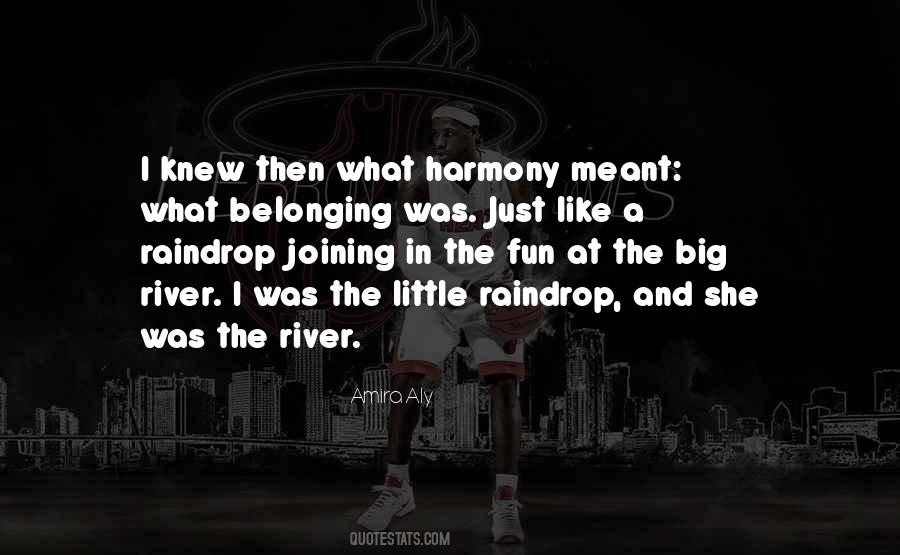 #59. Sometimes, the simple things are more fun and meaningful than all the banquets in the world ... - Author: E.A. Bucchianeri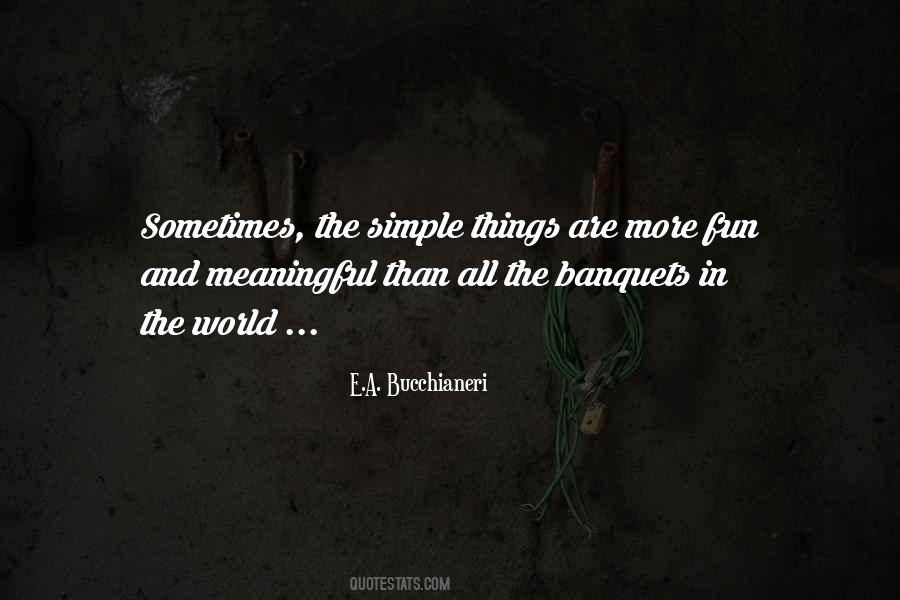 #60. Life is meant to be fun, and joyous, and fulfilling. - Author: Jim Henson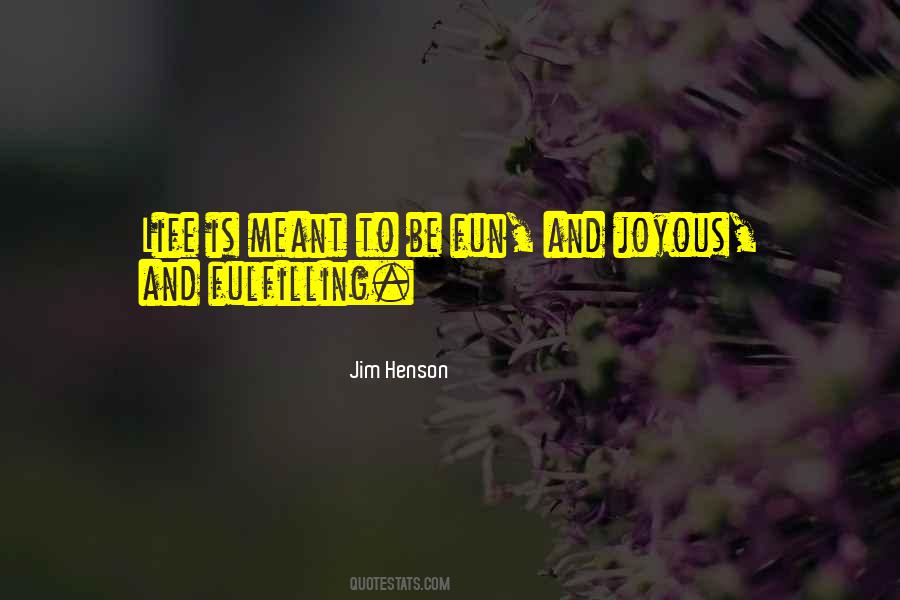 #61. Yeah, well, it's been a super fun week. And by 'super fun' I mean 'horrible and endless'. - Author: MaryJanice Davidson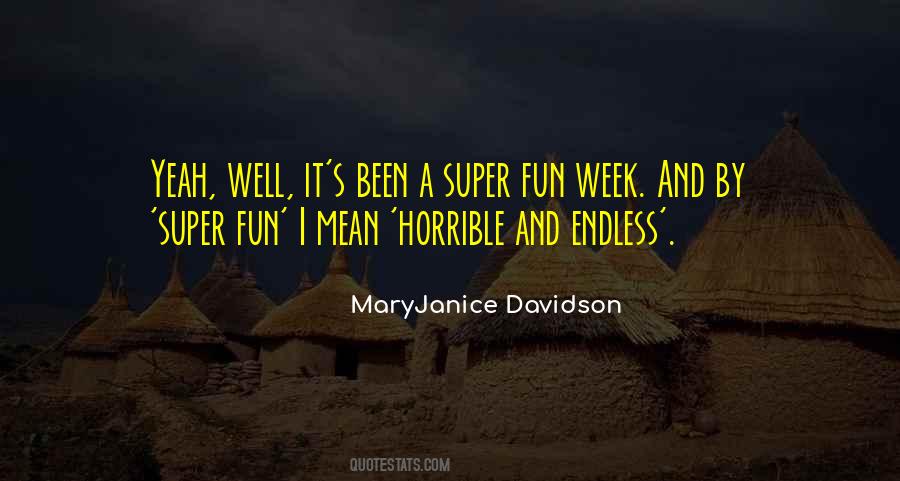 Famous Authors
Popular Topics