Everyone Gets Lucky Famous Quotes & Sayings
List of top 40 famous quotes and sayings about everyone gets lucky to read and share with friends on your Facebook, Twitter, blogs.
Top 40 Everyone Gets Lucky Sayings
#1. Luck always plays a part for everyone, whether they want to admit it or not. I was very lucky, and I know it. - Author: Larry David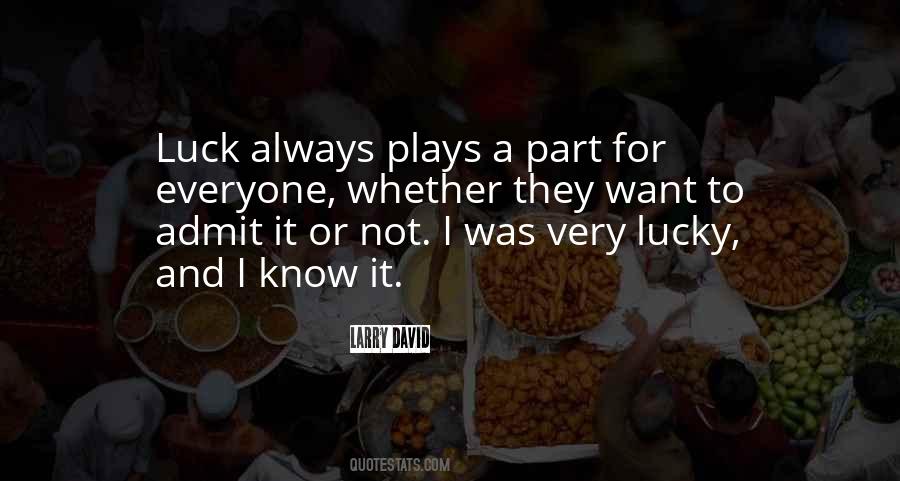 #2. It's very unique. When you have someone who's lucky to get a minute in a game come up and tell you how you can be better when he's two years older than you, it's such a selfless act. Everyone is willing to tell you how to get better. - Author: Christopher Page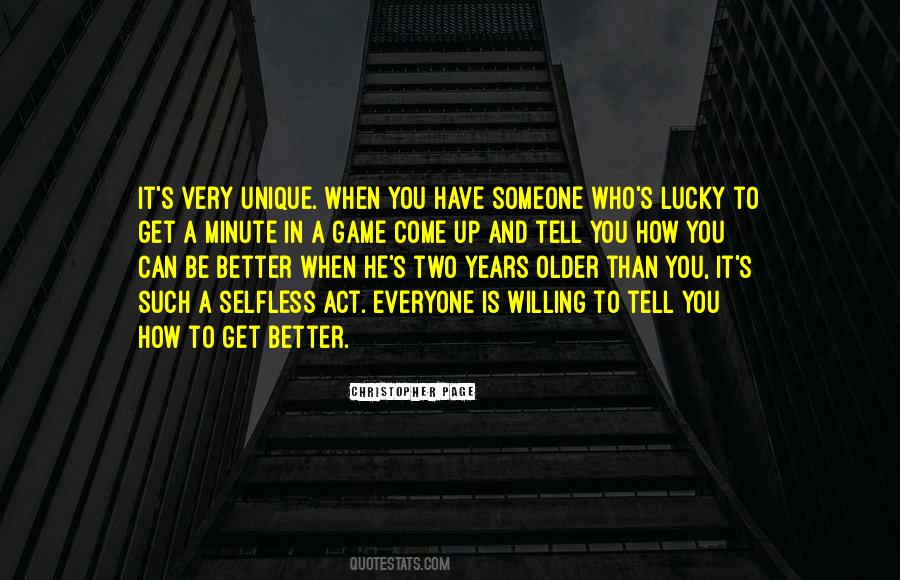 #3. I said: 'I'm throwing in my job, and I'm going to write a book.' Everyone thought: 'She's off her trolley,' and it was quite crazy, really. I'm just lucky that it came off. - Author: Sara Sheridan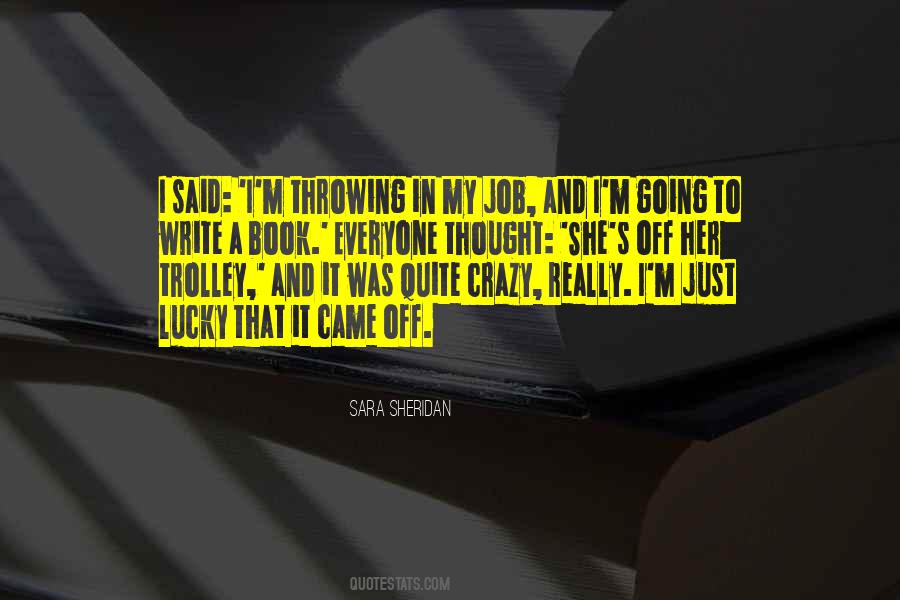 #4. Everyone has scars, Tenley.
If we're lucky, they're only on the outside". - Author: Helena Hunting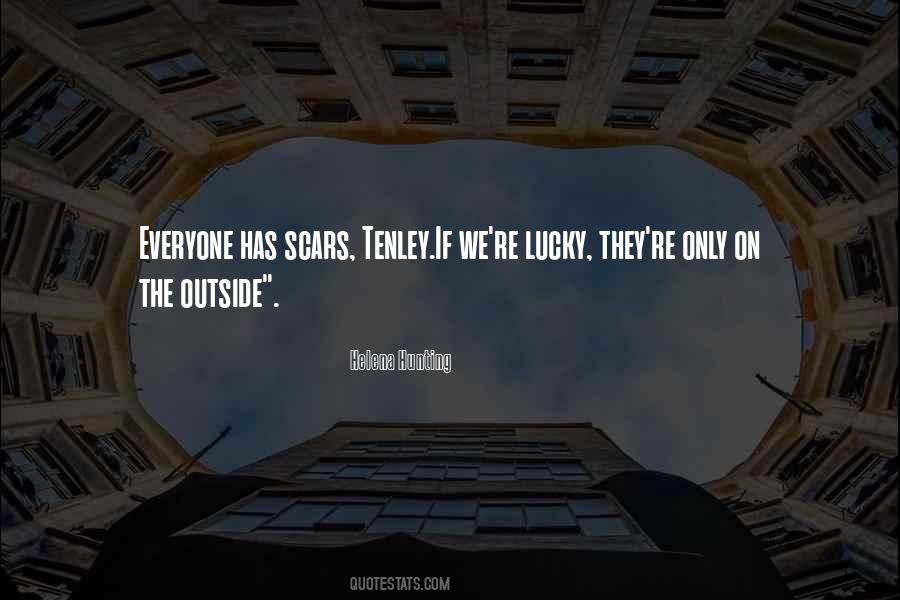 #5. You can't love everyone. We're already lucky to love the ones we love. - Author: Susie Morgenstern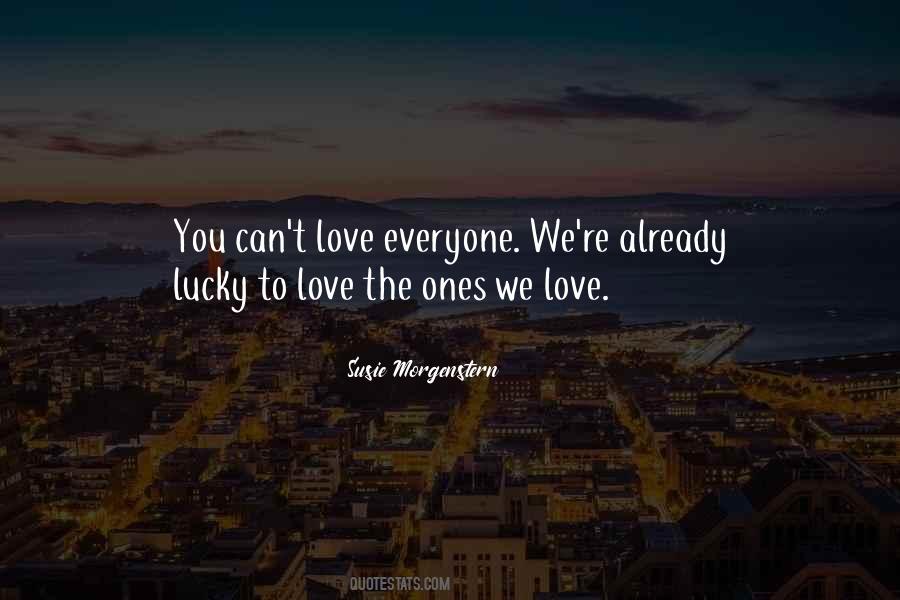 #6. Everyone belongs somewhere. Some of us are just lucky enough to figure out where it is while there's still time for us to find a way to get there. And once we arrive, we will never, ever leave.'
Juliet Seghers-Ward - Author: Mira Grant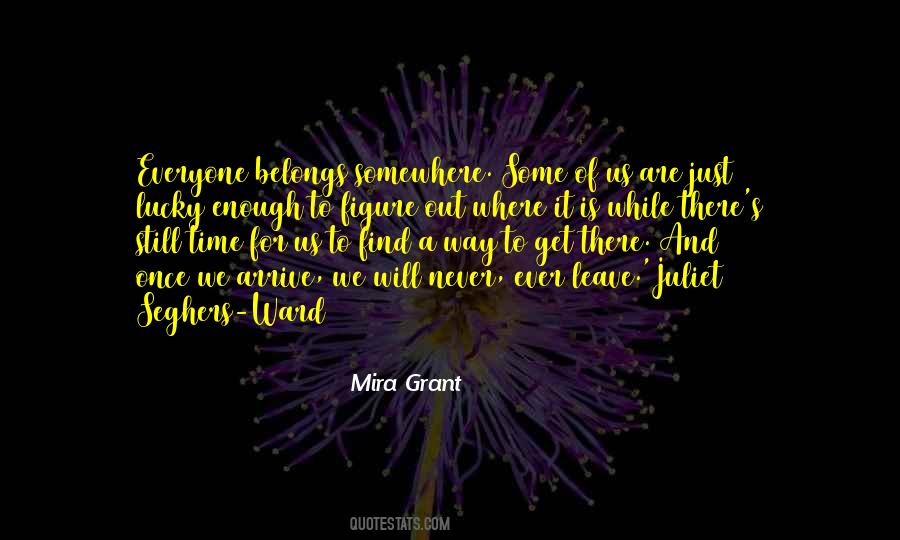 #7. Everyone goes through all kinds of relationship situations. I'm lucky that I get to be on two comedy shows [during divorce]. - Author: Fred Armisen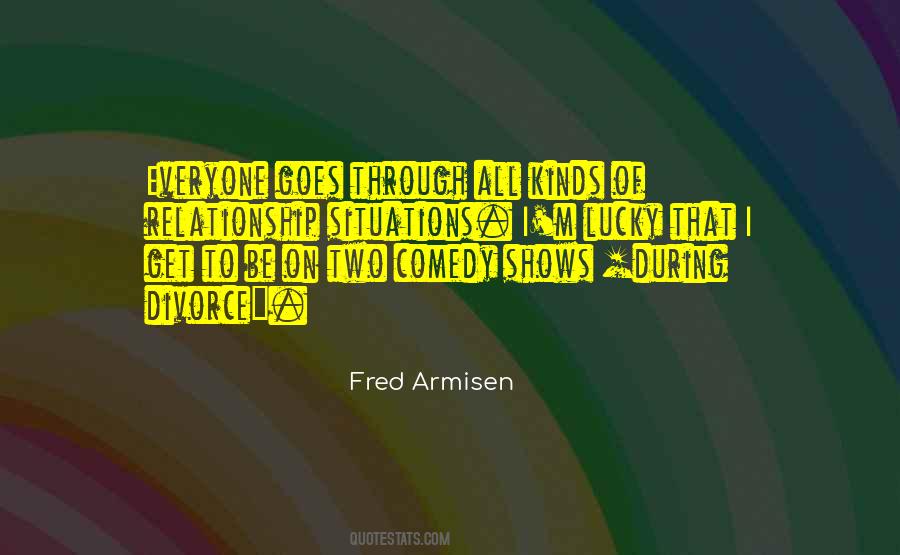 #8. Magic is the mysteries into which not everyone is so lucky, or unlucky, as to be initiated. It can be affected by belief, the whims of the unseen, harsh language. And it is not. Supposed. To make. Sense. In fact, I think it's coolest when it doesn't. - Author: N.K. Jemisin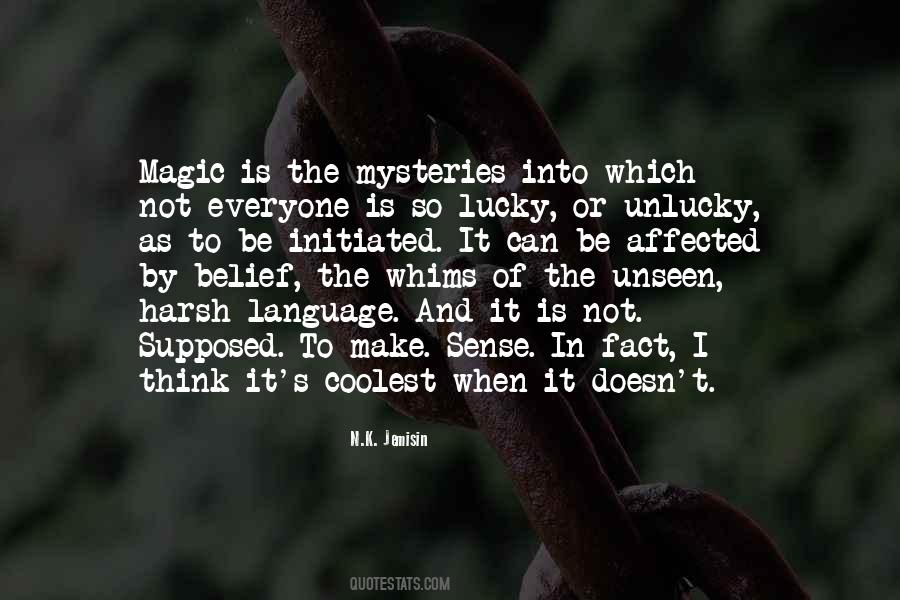 #9. People who succeed at the highest level are not lucky; they're doing something differently than everyone else. - Author: Tony Robbins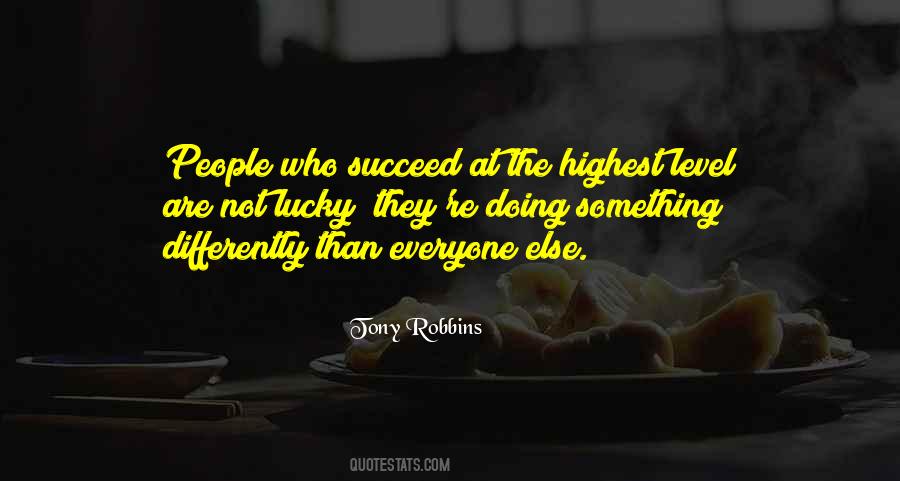 #10. We've been pretty lucky we've played with Feeder, Hundred Reasons and Puddle of Mud, but I think the one we're most proud of is playing with The Deftones because when we were kids they were everyone's favourite band. I think all our mates were pretty envious. - Author: Dave McPherson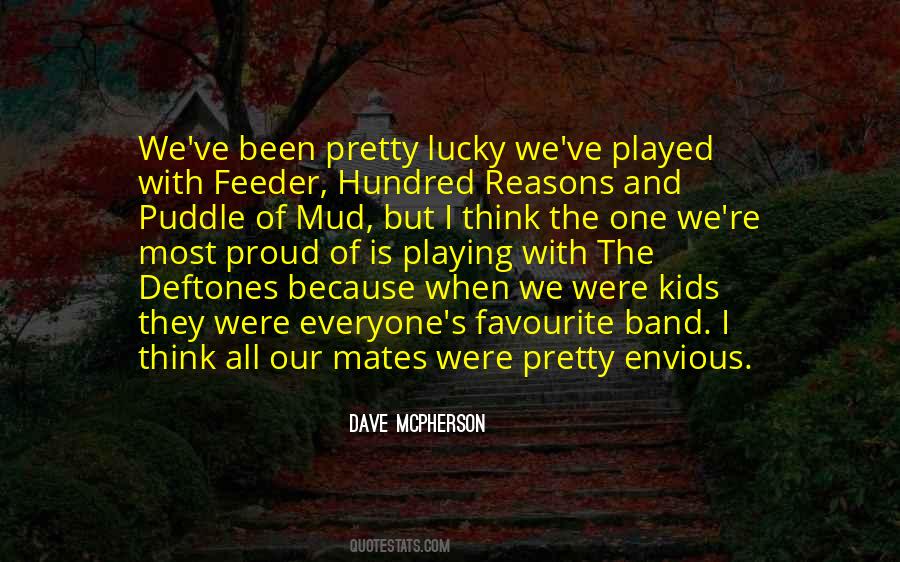 #11. Frankie Perino and I were lucky that day. Lucky to be alive-that's what everyone said. - Author: Sarah Ockler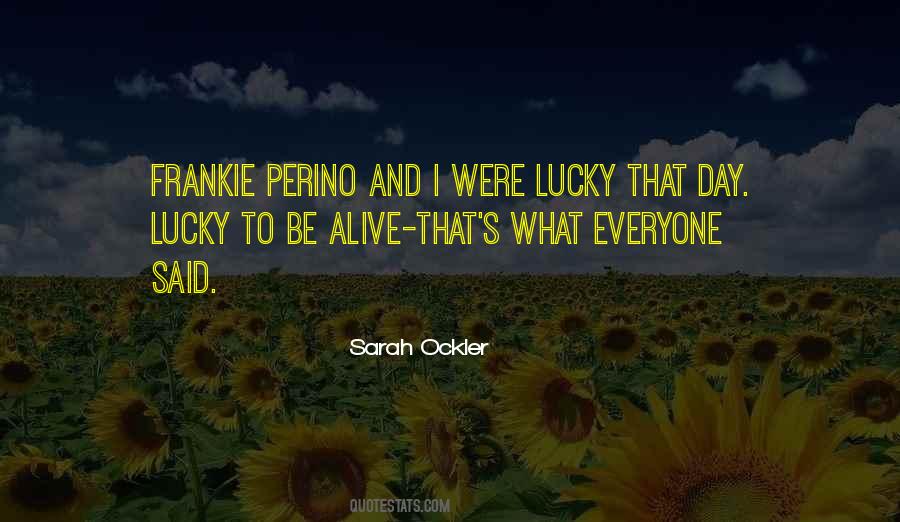 #12. Lucky Luke: I wonder how you manage to read with everything that's going on.

Jolly Jumper: By turning the pages just like everyone else. - Author: Morris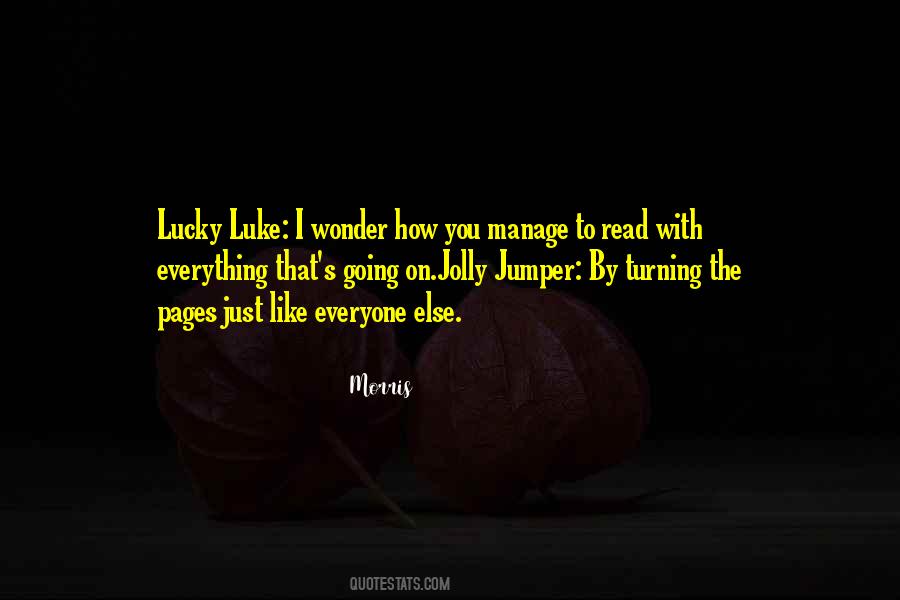 #13. Character is destiny. For the cronic do-gooder, the happy-go-lucky sociopath, the dysfunctional family, under the gun everyone diverts to who they are. We may hunger to map out a new course, but for most of us, the lines have been drawn since we were 5. - Author: Mary McCormack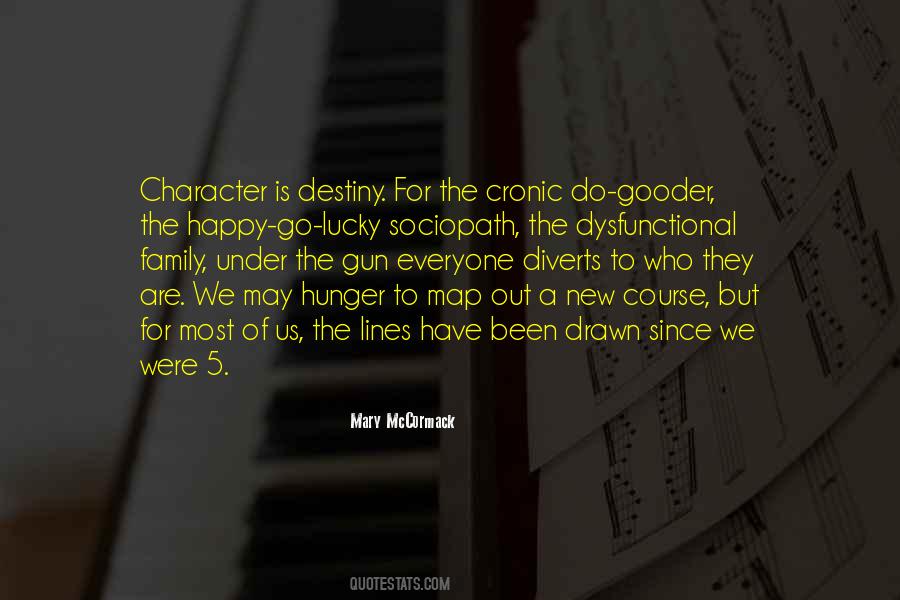 #14. Everyone wants to be known as a great striker of the ball for some reason. Nobody wants to be called a lucky, one-putting s.o.b. - Author: Gary Player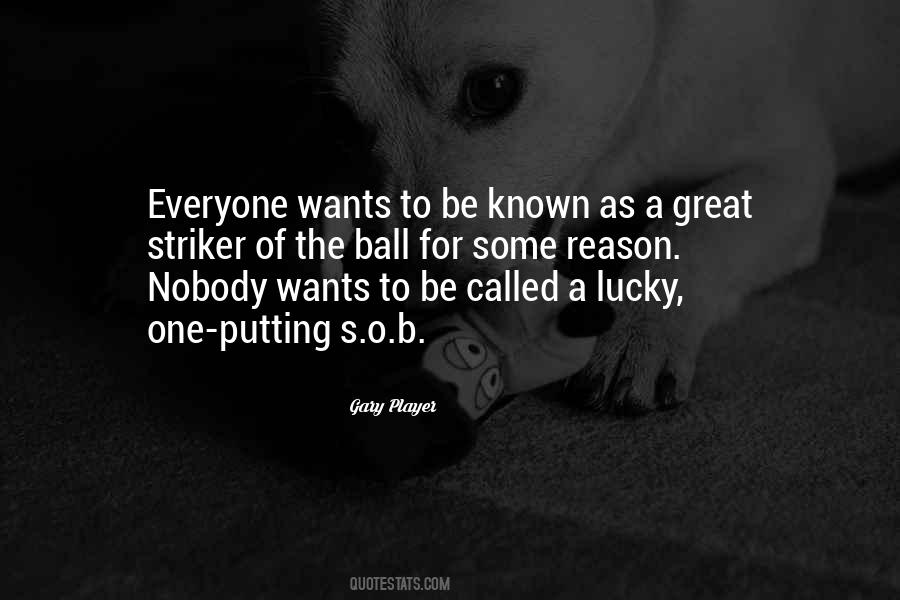 #15. Not everyone deserves to be a musician, you get lucky enough to be one. - Author: Josh Homme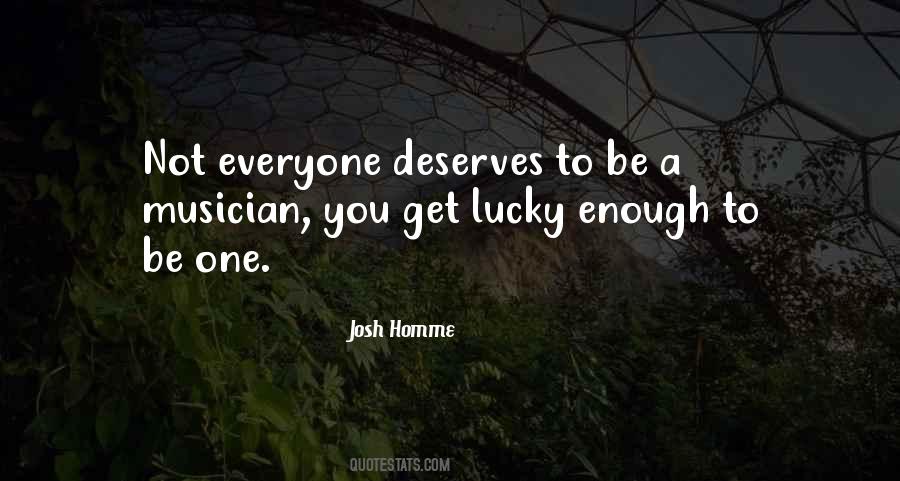 #16. If love comes to you in a way that isn't the norm then at least it came to you; not everyone is that lucky. - Author: Donna Lynn Hope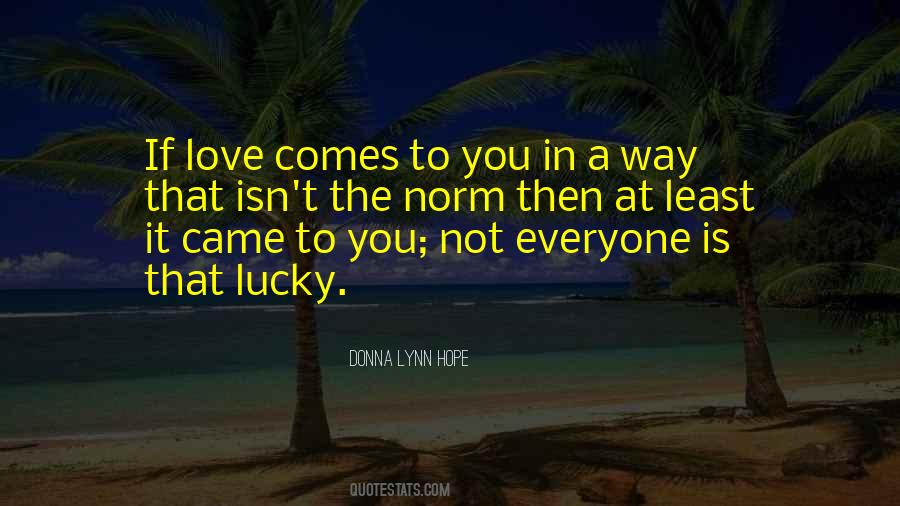 #17. I love my wife and I know she loves me. We're best friends. We're just lucky to have found each other. It takes a lot of work but I just feel very blessed that I found the right person. It's a very fortunate situation and not everyone has that. - Author: Harry Connick Jr.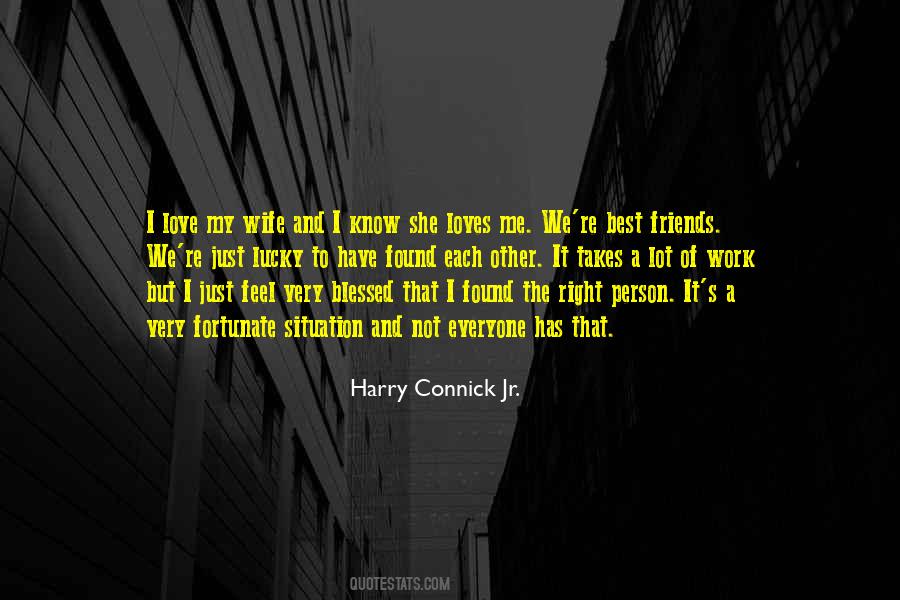 #18. People always ask me if I could live in any other era what would it be, and I tell them none! I feel so lucky to live in an age where technology has changed and continues to change and make life so much more exciting. It keeps everyone young and constantly learning new things. - Author: Nina Garcia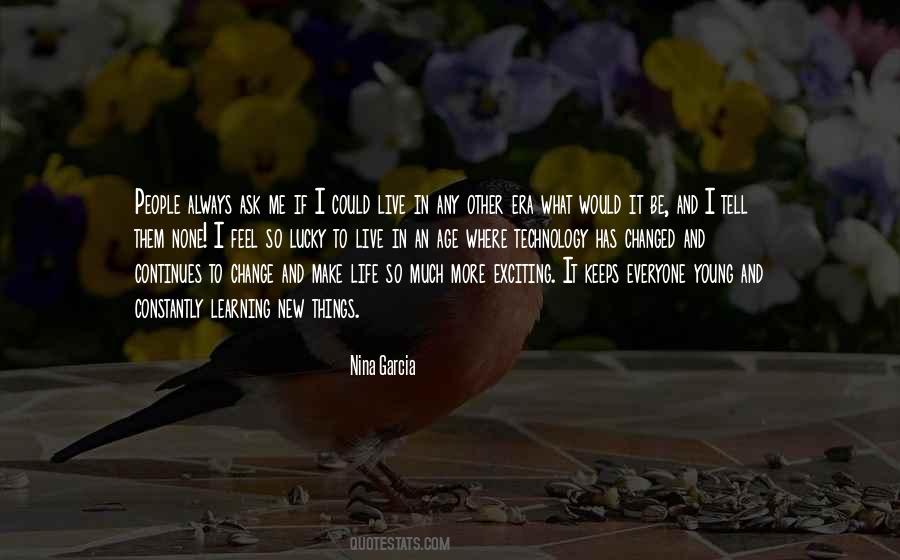 #19. Your potential, the absolute best you're capable of - that's the metric to measure yourself against. Your standards are. Winning is not enough. People can get lucky and win. People can be assholes and win. Anyone can win. But not everyone is the best possible version of themselves. - Author: Ryan Holiday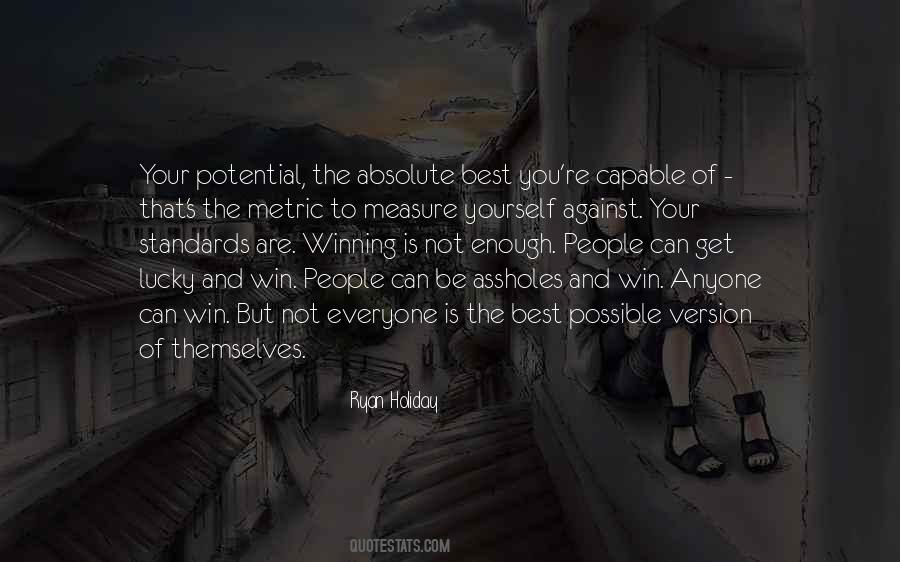 #20. I'm a lucky guy and I'm happy to be with the Yankees. And I want to thank everyone for making this night necessary. - Author: Yogi Berra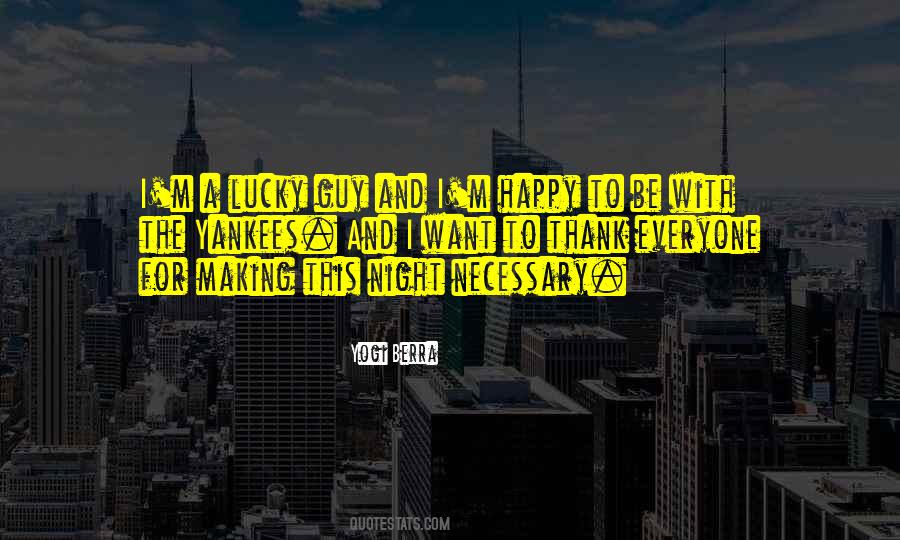 #21. Behind every fortunate woman is someone who believes in her - someone sitting in the bleachers, quietly applauding every success, shouldering every disappointment, waiting in the twilight or the drizzle after everyone else is gone, loving her. If she is really lucky, that person is her husband. - Author: Annie Griffiths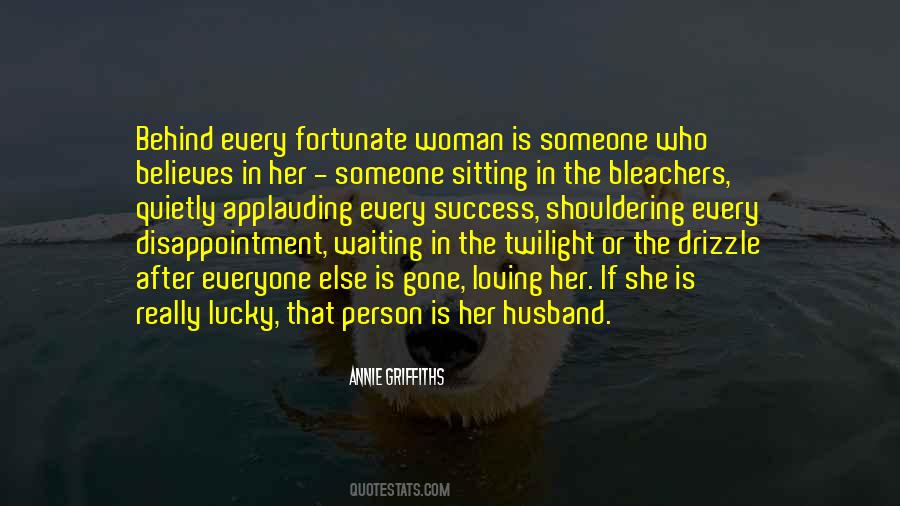 #22. I live life by my own terms. Otherwise, what's the point? I march to someone else's orders, than I'm living someone else's life. I'm not gonna waste my time worrying about what other people think. I do my thing, they do theirs, and everyone's happy. - Author: Mia Storm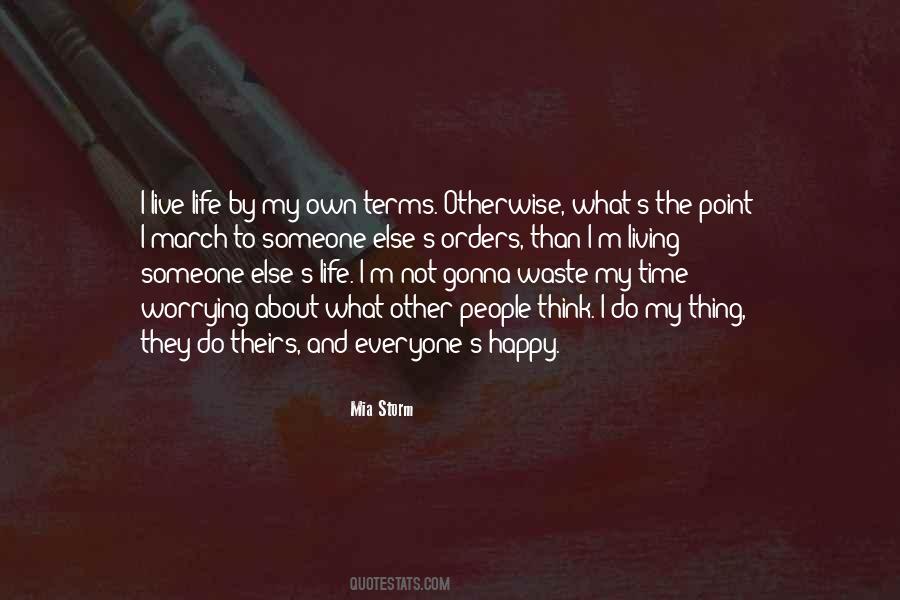 #23. I'm still really close with everyone at home and their parents - and their brothers and sisters. I was so, so, so lucky to grow up as part of a community and I don't take that for granted. I try very hard to stay part of it. - Author: Jennifer Garner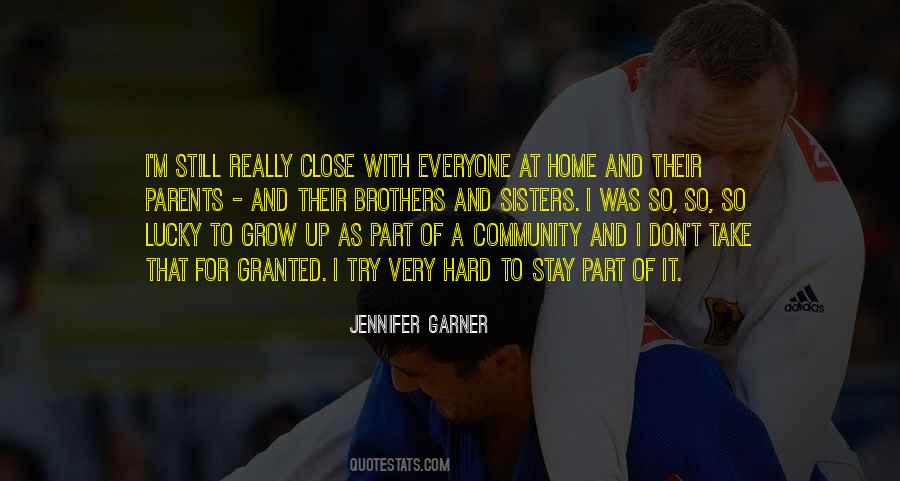 #24. I have been lucky enough to travel a lot, meet great people in many lands. I have liked almost everyone I met along the way. - Author: Maeve Binchy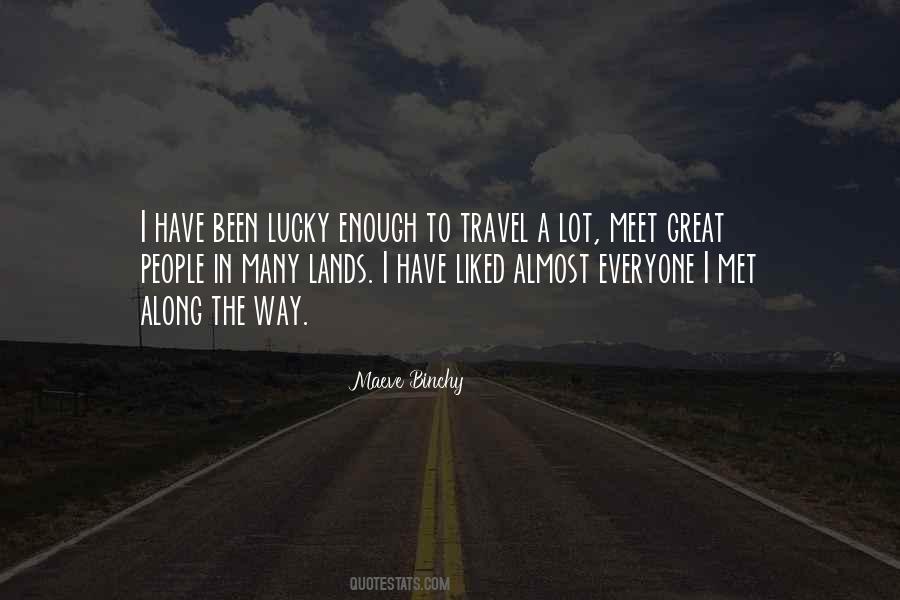 #25. I believe that everyone has some huge talent in them; the really lucky ones discover what it is. - Author: Jeannette Walls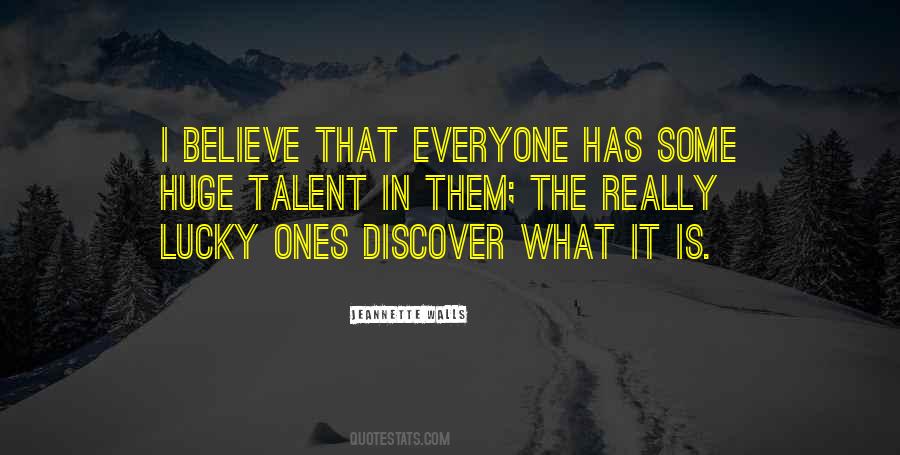 #26. I'm lucky I have a fast metabolism ... my whole family does ... everyone's got a lot of nervous energy so we burn it off. - Author: Claire Foy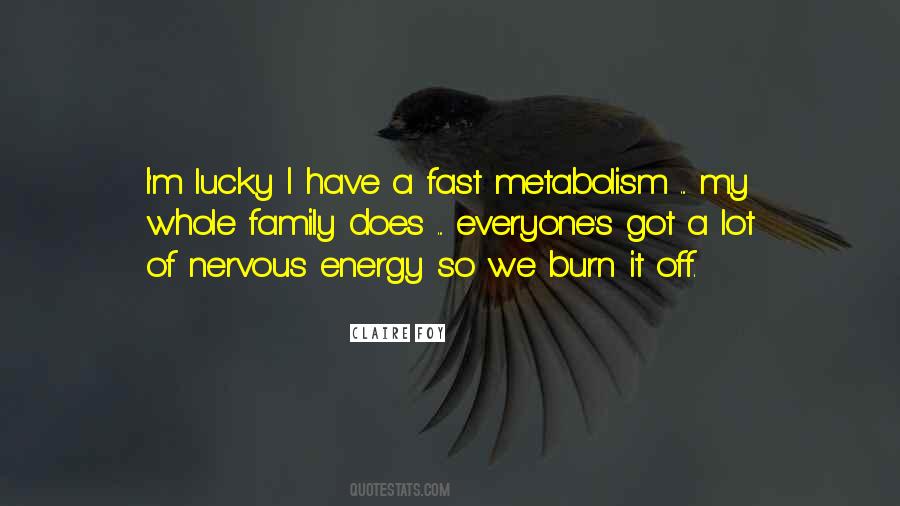 #27. One can always come up with funny lists and jokes. You know what? I take it back. Not everyone can always come up with funny lists and some jokes. I'm very lucky to have a gift where I can do that pretty ably. - Author: John Hodgman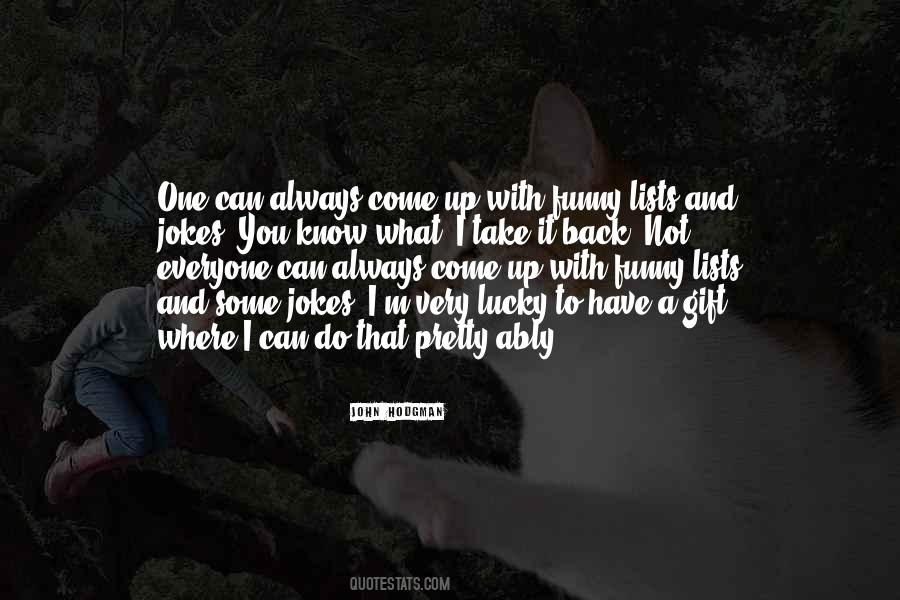 #28. Here's something for you to remember; you might have been born into money, but you came out of a vagina the same as everyone else. Popping out of one that's rich doesn't make you anything but lucky, or susceptible to being stuck your own arse. Whichever. - Author: Suzanne Wright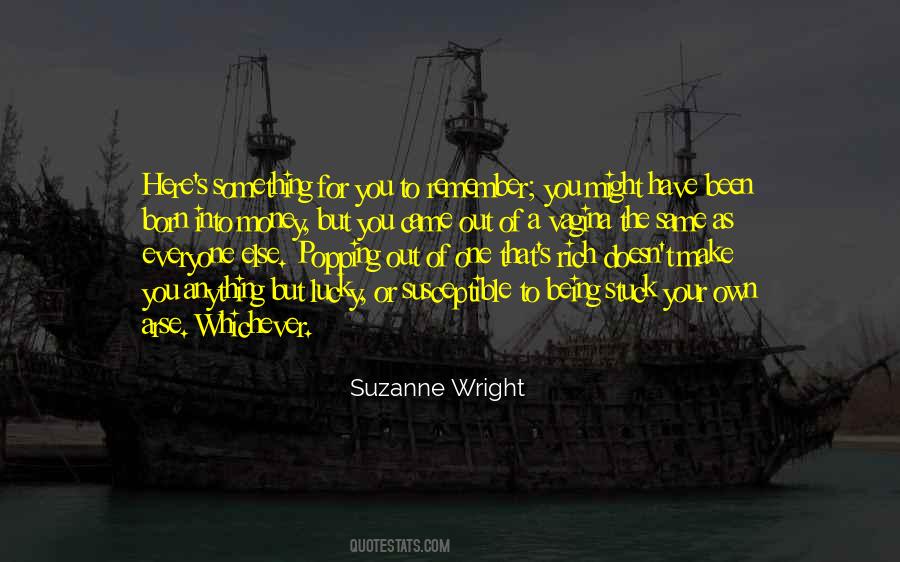 #29. Everyone gets lucky once in a while, but no one is consistently lucky. - Author: Doyle Brunson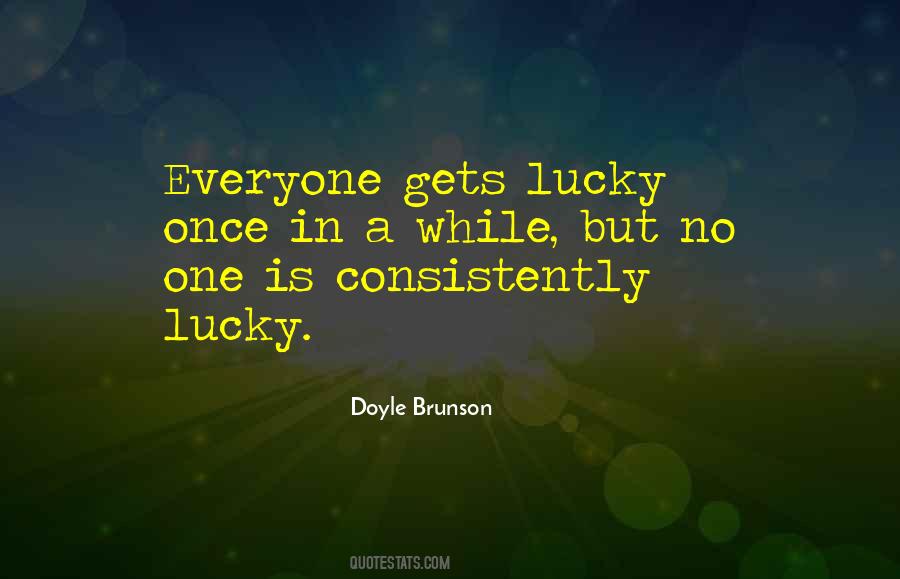 #30. Forgive yourself. Forgive others. Don't wait, Mitch. Not everyone gets the time I'm getting. Not everyone is as lucky." I - Author: Mitch Albom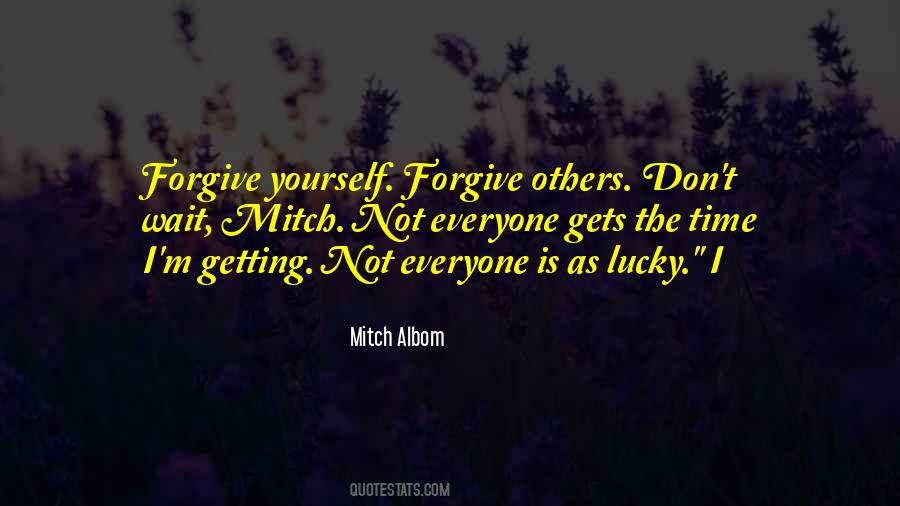 #31. I suppose [my life] has most resembled a blue chip stock: fairly stable, more ups than downs, and gradually trending upward over time. A good buy, a lucky buy, and I've learned that not everyone can say that about his life. - Author: Nicholas Sparks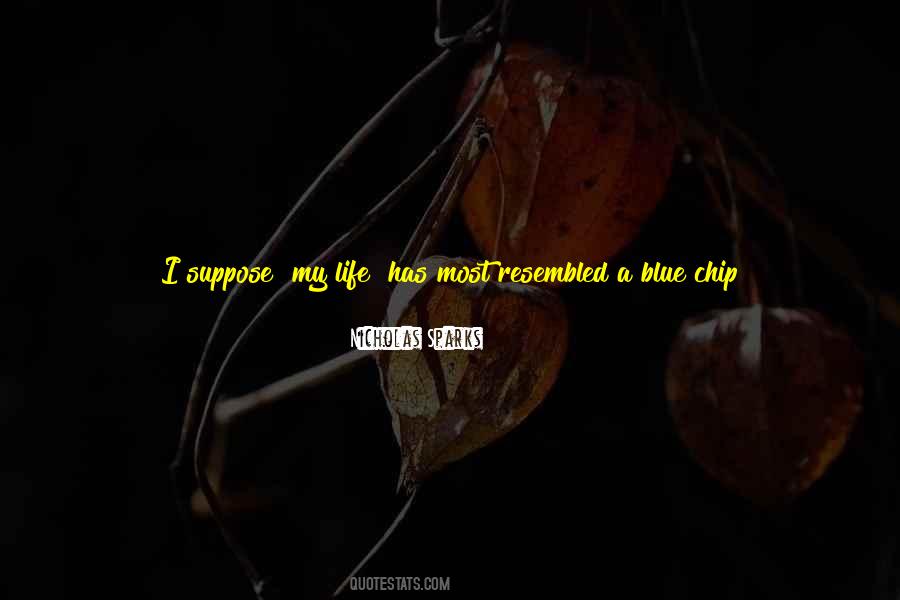 #32. Movie stars are doing TV series, and former TV stars are doing guest shots. Everybody gets bumped down the line. That's affected everyone in the industry. I've been lucky; I've stayed busy. I'll cross my fingers until it's my turn to be sitting around, not working. I'm sure that'll happen, too. - Author: Zeljko Ivanek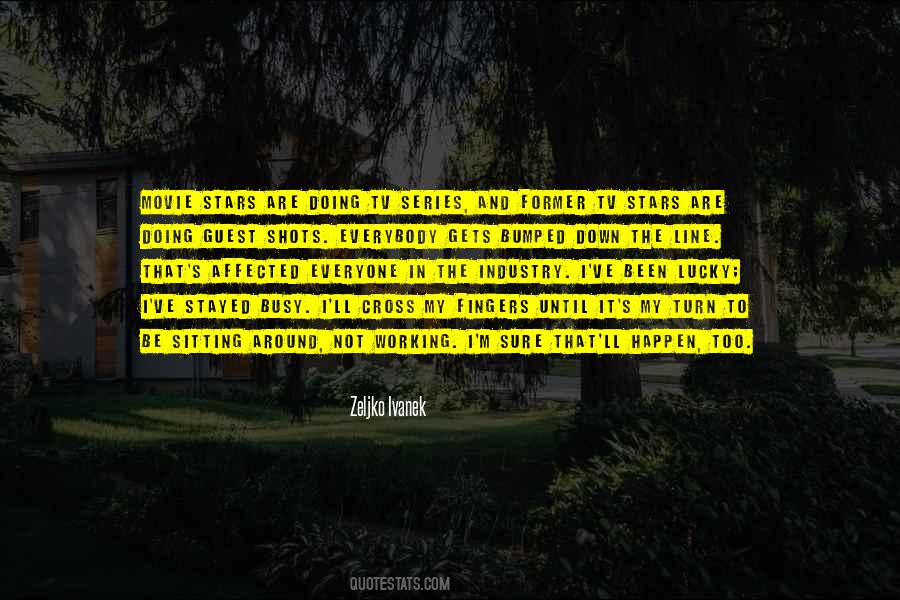 #33. It's a good feeling to see the kids try to make it, try to get to the big leagues. Everyone here has an opportunity to achieve his dream. I was lucky I was able to achieve my dream. - Author: Tony Oliva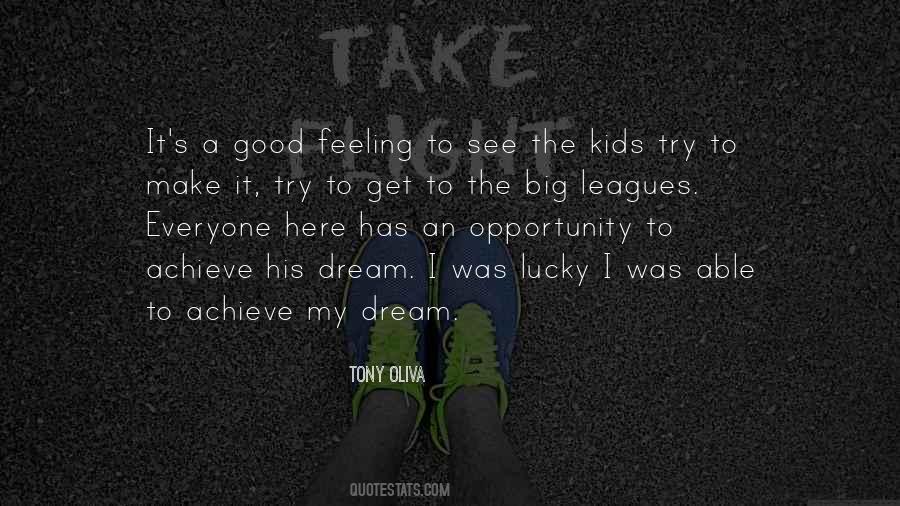 #34. Working on 'Austin and Ally' has been an absolute dream! We literally have fun every single day! Whether it's scaring each other or singing together or just hanging out in each other's dressing rooms, the cast and I are super close! I feel really lucky to be with everyone on our set! - Author: Laura Marano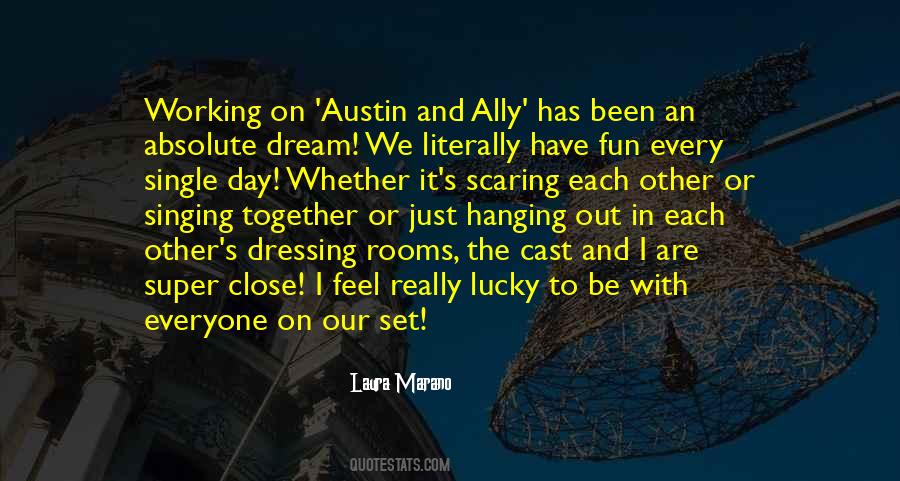 #35. Everyone says TV's going down the tubes, and it's all reality, but there's some really good writing and some amazing opportunities if you're lucky enough to throw your hat in the ring. - Author: Lindsay Price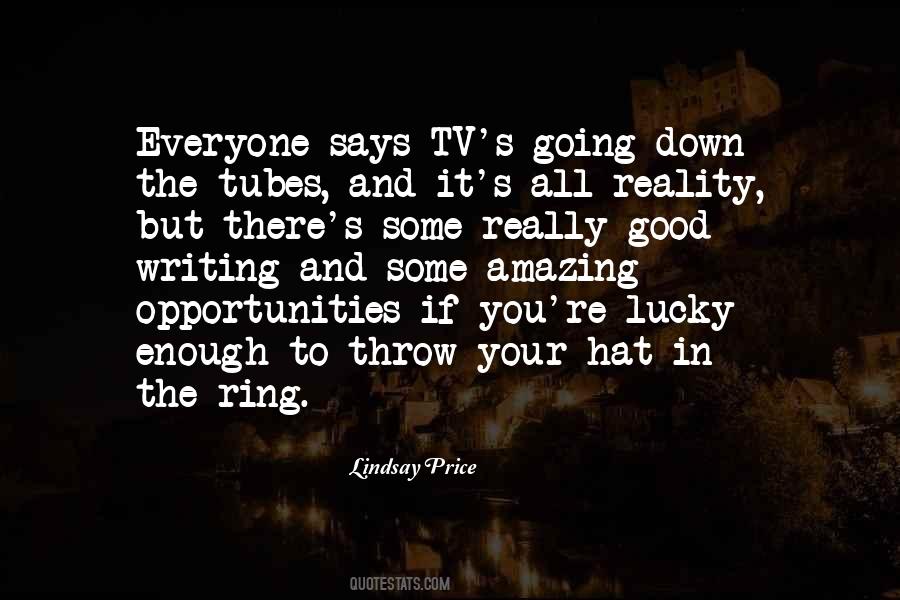 #36. You only get one true love, one soulmate. Not everyone is lucky enough to find that person in a lifetime. - Author: Penelope Ward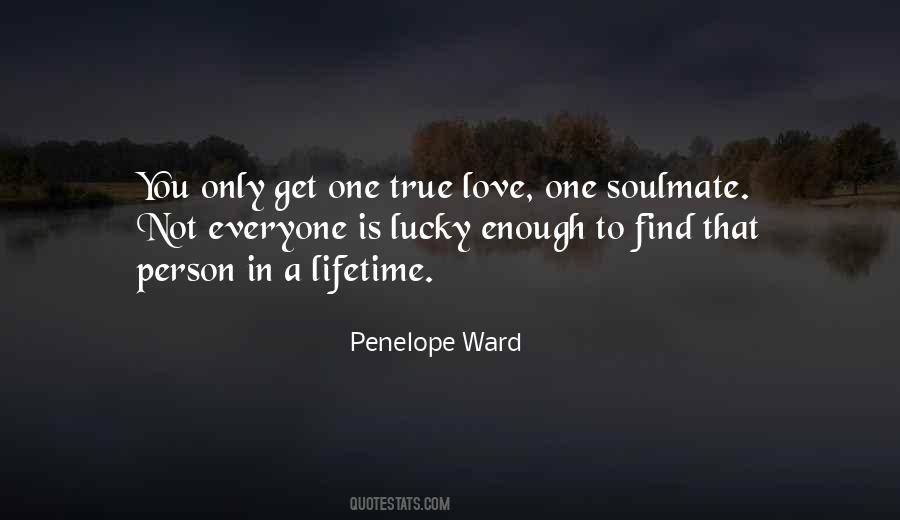 #37. Not everyone gets to do what they love, be good at it, and get paid for it. If you do, you're lucky. - Author: Britt Holewinski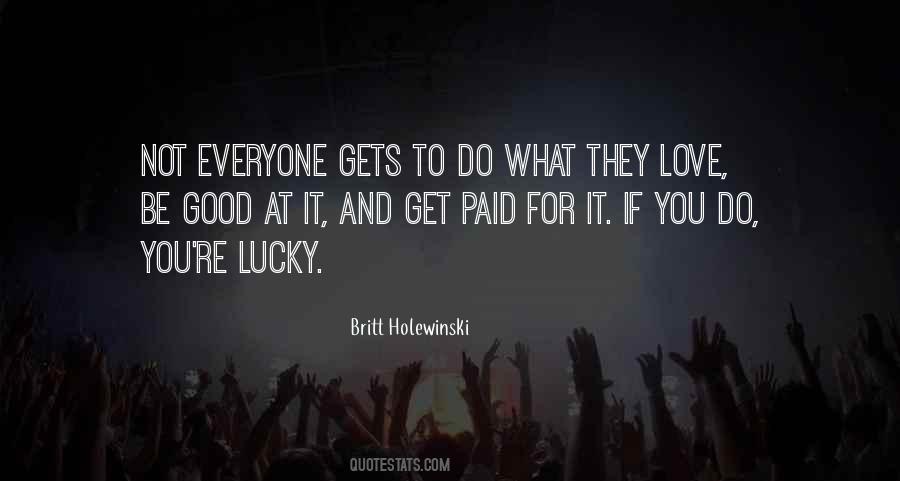 #38. I feel very lucky that I was part of that whole scene in the '60s and '70s. I love looking at the photographs because everyone was young, and they were so gorgeous to look at. - Author: Pattie Boyd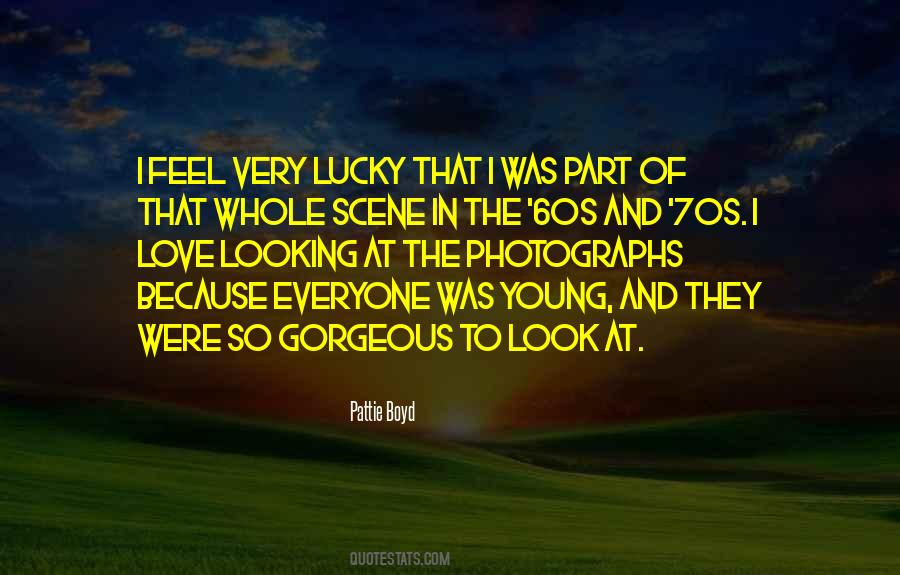 #39. Life is short, no matter how many days you are granted. People are precious, each and everyone, no matter how many your are lucky enough to have in you life. Love... Love is worth dying for - Author: J.R. Ward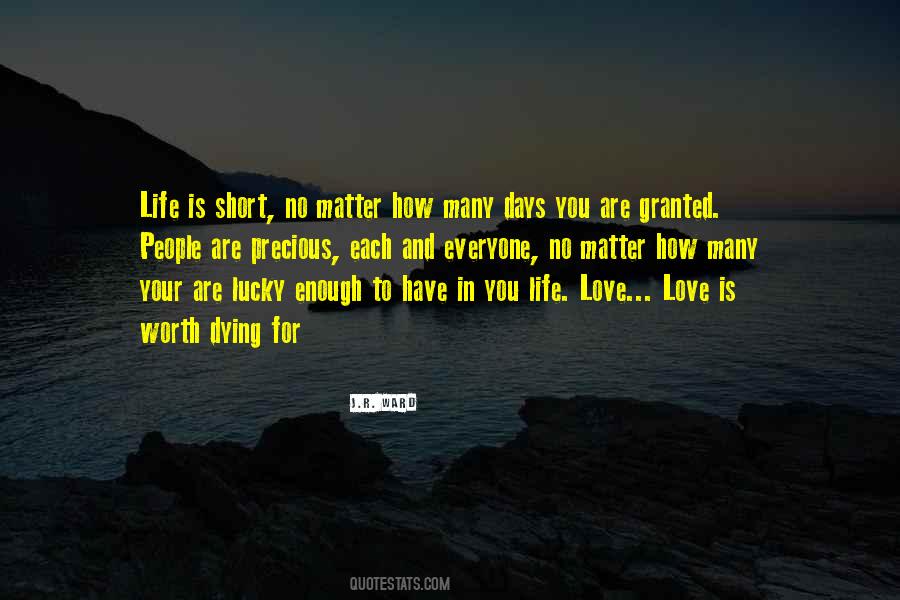 #40. You're curious about someone, or why they're doing what they're doing. Because everyone who gets to work in this field is so lucky, and it's such a rarified world, I understand that. At the end of the day, I'm interested in demystifying it. - Author: Joan Cusack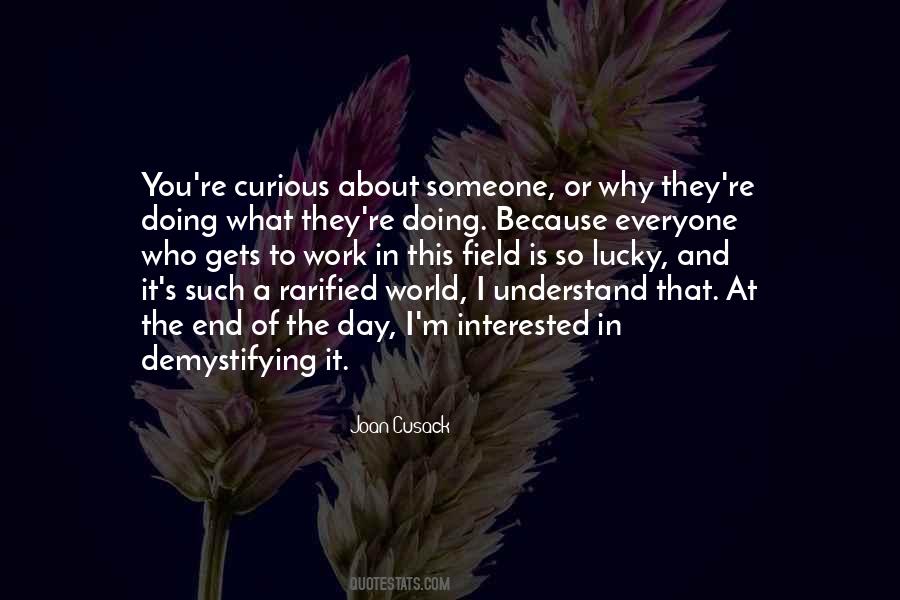 Famous Authors
Popular Topics