Dreams In My Eyes Famous Quotes & Sayings
List of top 34 famous quotes and sayings about dreams in my eyes to read and share with friends on your Facebook, Twitter, blogs.
Top 34 Dreams In My Eyes Quotes
#1. She was special, different. The feelings that twisted in my gut when I looked into her eyes told me all I needed to know. She'd walked straight out of my dreams and into my little town, and I would make her mine. - Author: Aria Cole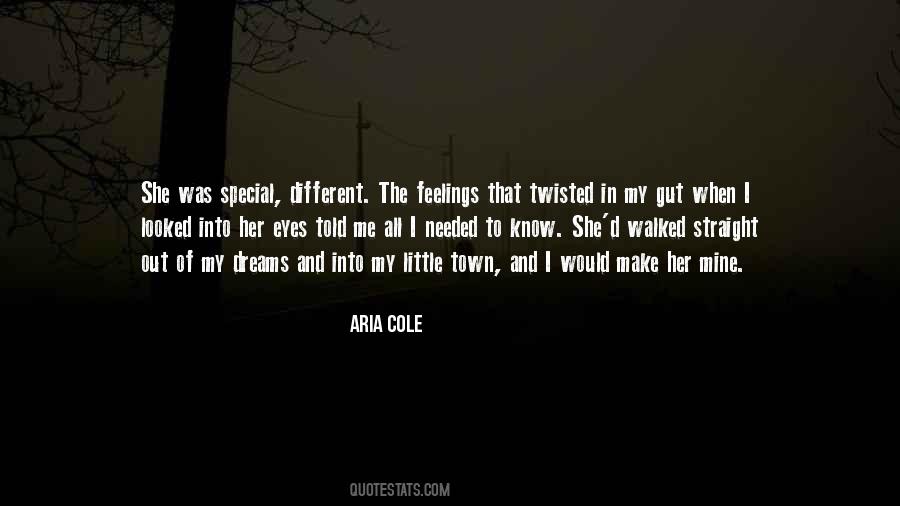 #2. Stalking me again, I see. Do I need to get a restraining order?" "In your dreams, Kitten." He smirked. "Oh wait, I'm already starring in those, aren't I?" I rolled my eyes. "Nightmares, Daemon. Nightmares. - Author: Jennifer L. Armentrout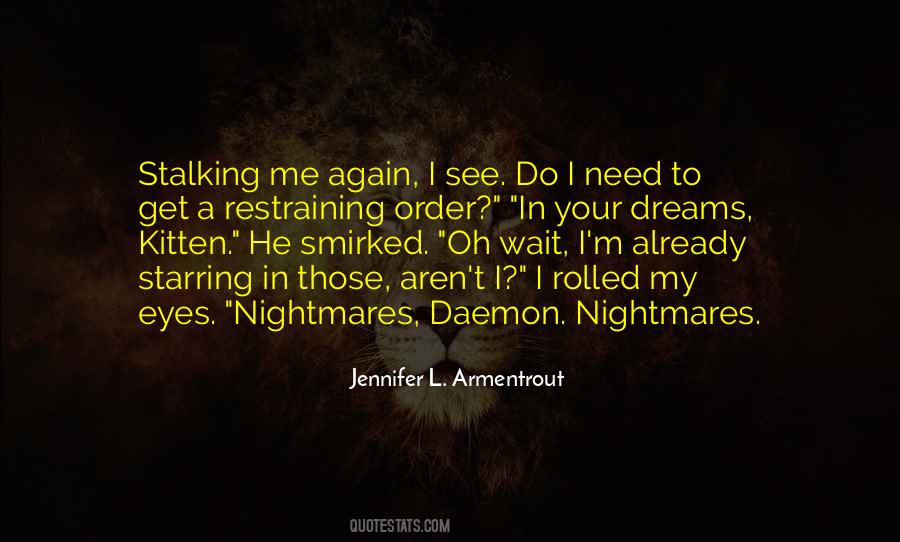 #3. I close my eyes and dream, because wishes are out of my reach. They require hope. Dreams do not; they are fueled by the unreal, the forbidden, the things that will not ever exist in this world. - Author: Sarah Fine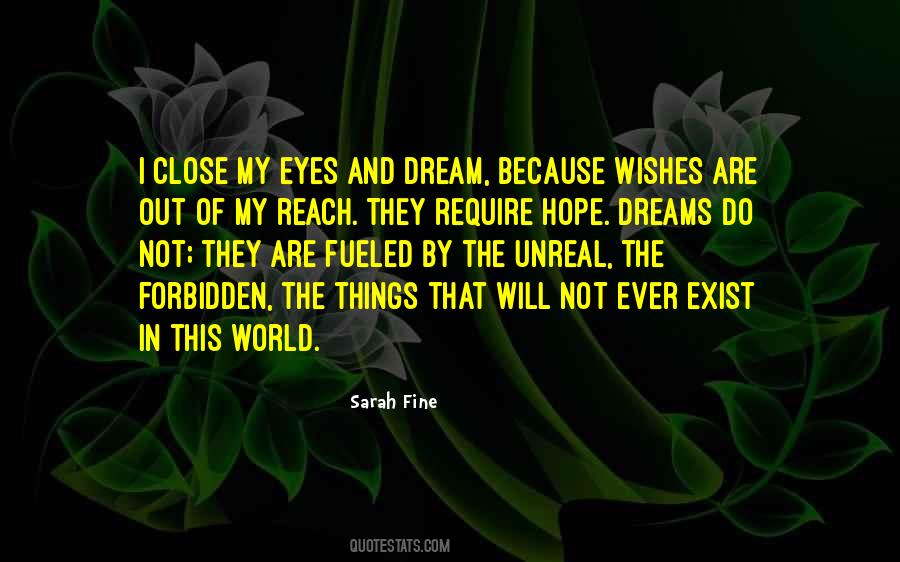 #4. This is love that surrounds, only a fool without wisdom can see. Blind as I am in your eyes, my lady of dreams. - Author: Jon Anderson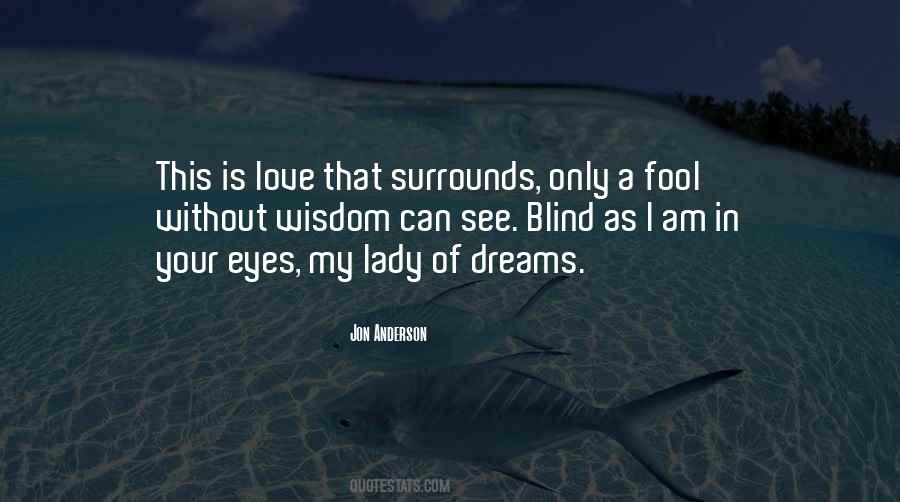 #5. These visions which I saw were not in sleep nor in dreams, nor in my imagination nor by bodily eyes or outward ears nor in a hidden place; but in watching, aware with the pure eyes of the mind and inner ear of the heart. - Author: Hildegard Of Bingen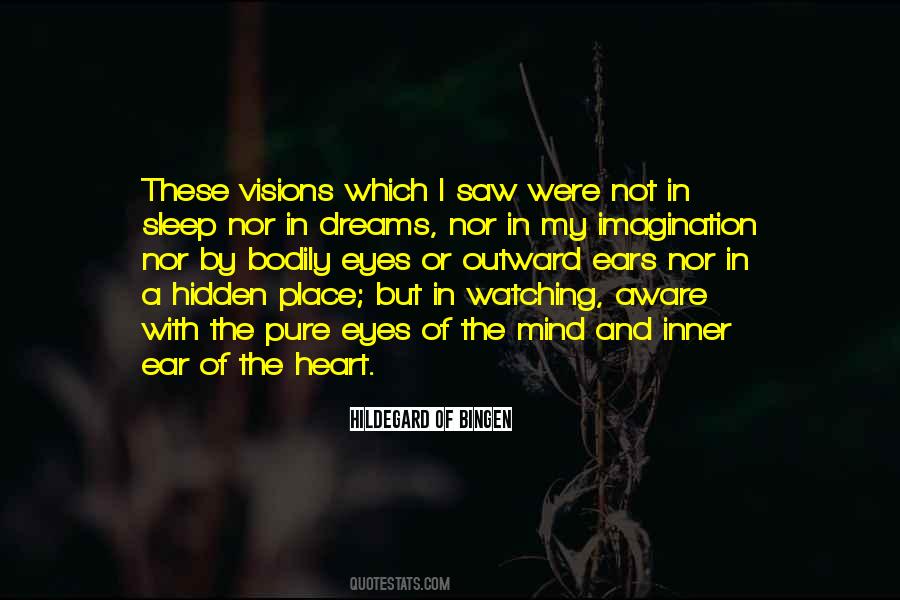 #6. His face in my dreams,
seizing my guts,
he floods me with dread.
Soaked in soul,
he swims in my eyes
by the bed.
Pour myself over him,
moon spilling in
And I wake up alone. - Author: Amy Winehouse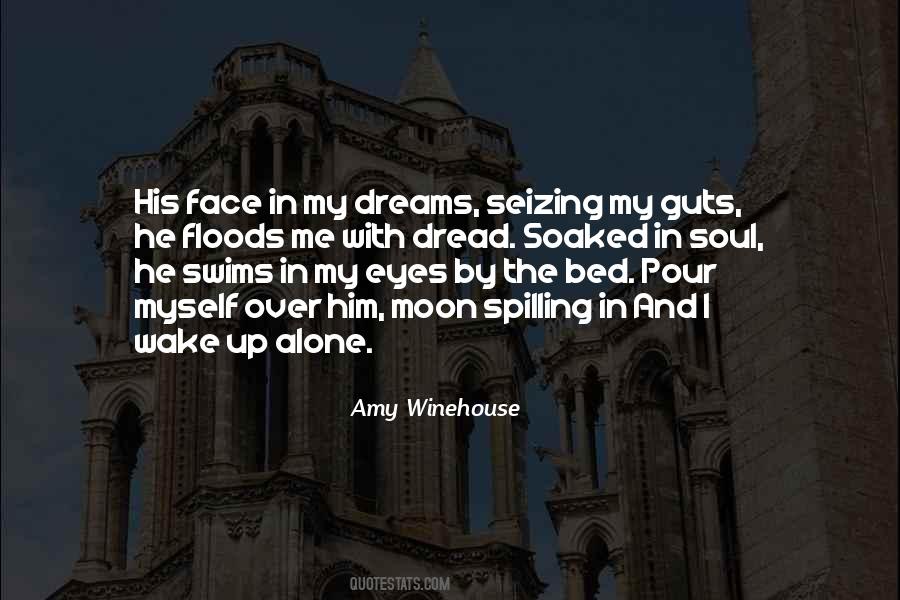 #7. Sometimes I wake at night in the White House and rub my eyes and wonder if it is not all a dream. - Author: Grover Cleveland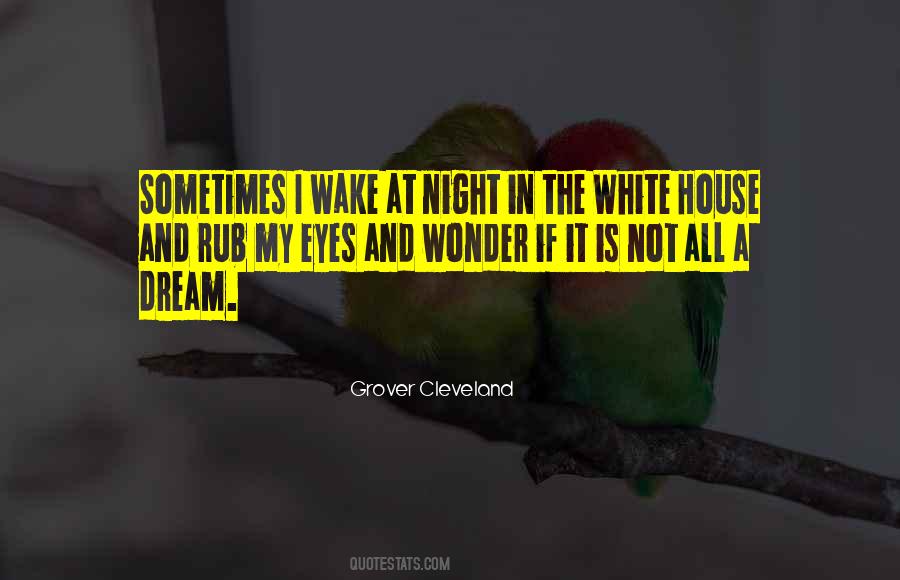 #8. The new world is as yet
behind the veil of destiny
In my eyes, however
its dawn has been unveiled - Author: Muhammad Iqbal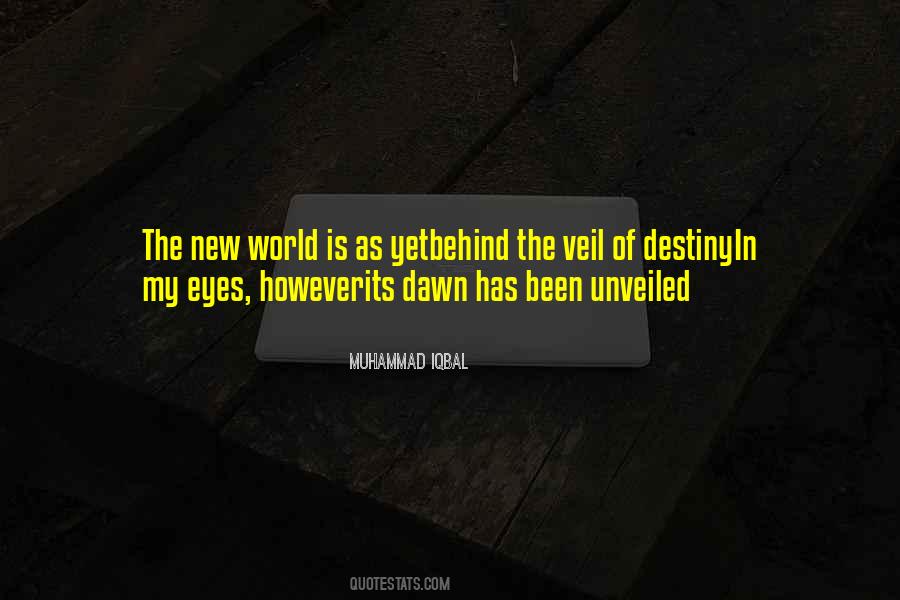 #9. We blocked out all loud noise, all hurts.
I continued loving Ms. Jennings until our eyes faded to rest.
And then I loved her in my dreams. - Author: Brittainy C. Cherry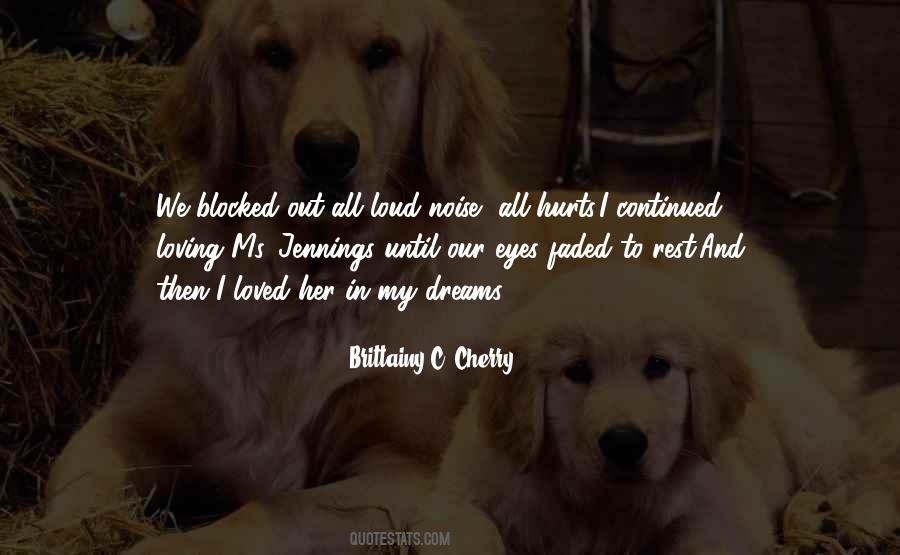 #10. All of my secrets and scars and wishes and dreams can live together in this one body without shame, without blame, and without fear. I am all loved, all accepted, and all in service to God. In his eyes, regardless of what I did or didn't do today, I am loved. I am His, so I am enough. - Author: Anna White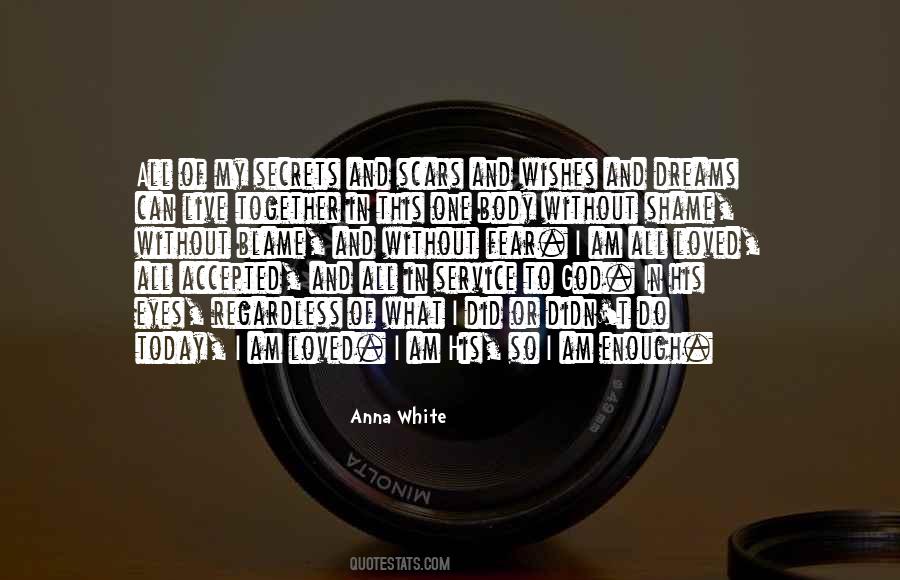 #11. I didn't have the same dreams and ambitions I did before I left. You could say I no longer had stars in my eyes. - Author: Paul D. Marks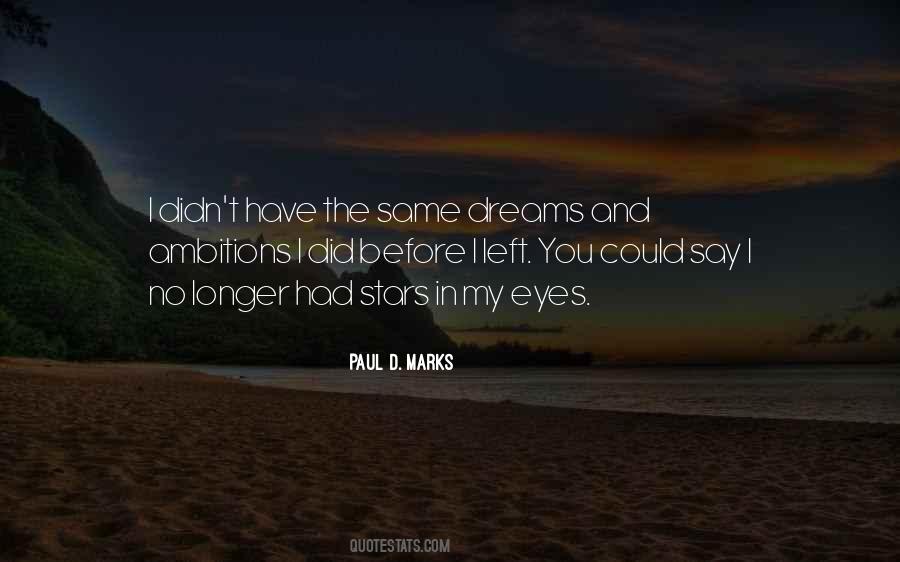 #12. As for my feelings toward 'Over the Rainbow,' it's become part of my life. It is so symbolic of all my dreams and wishes that I'm sure that's why people sometimes get tears in their eyes when they hear it. - Author: Judy Garland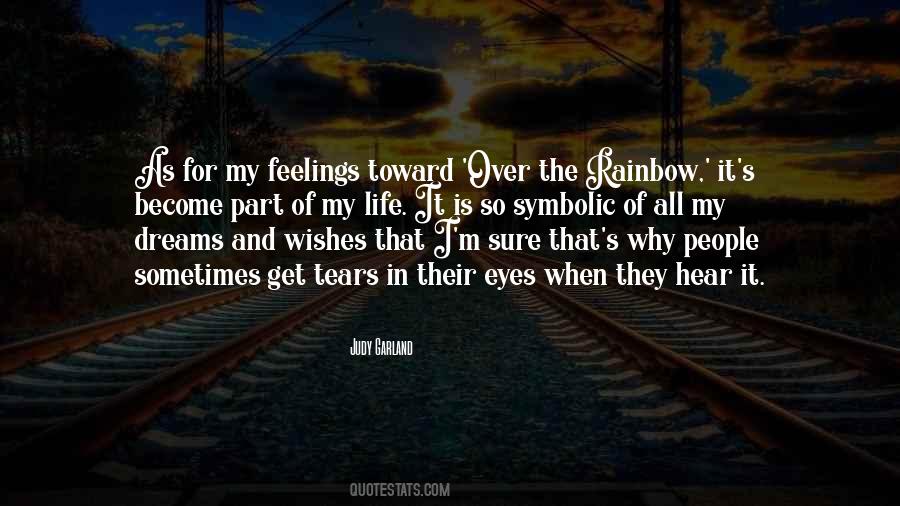 #13. My mind has a time machine; it can travel back to the past when I close my eyes and in my dreams it travels to the future. - Author: Munia Khan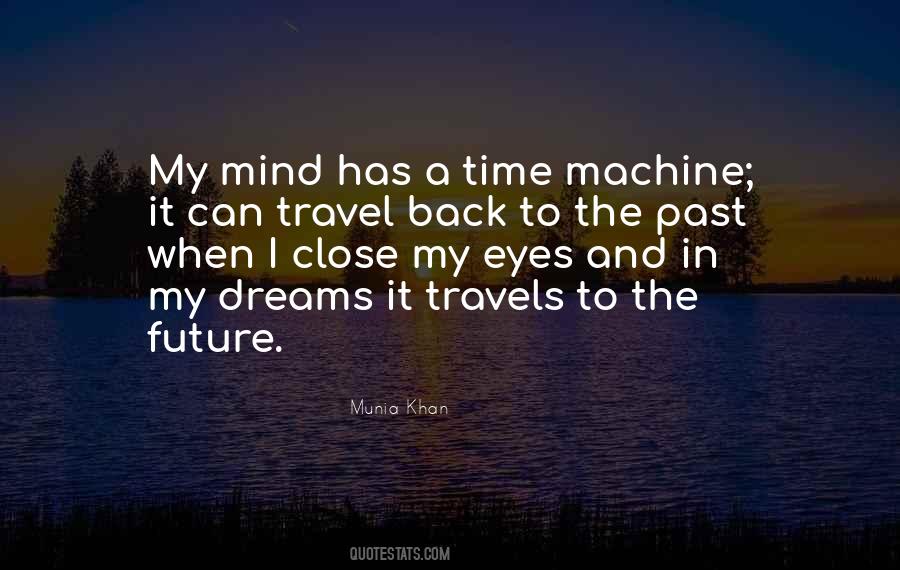 #14. I live in two unique worlds, traveling between both with just the opening or closing of my eyes. - Author: Richelle E. Goodrich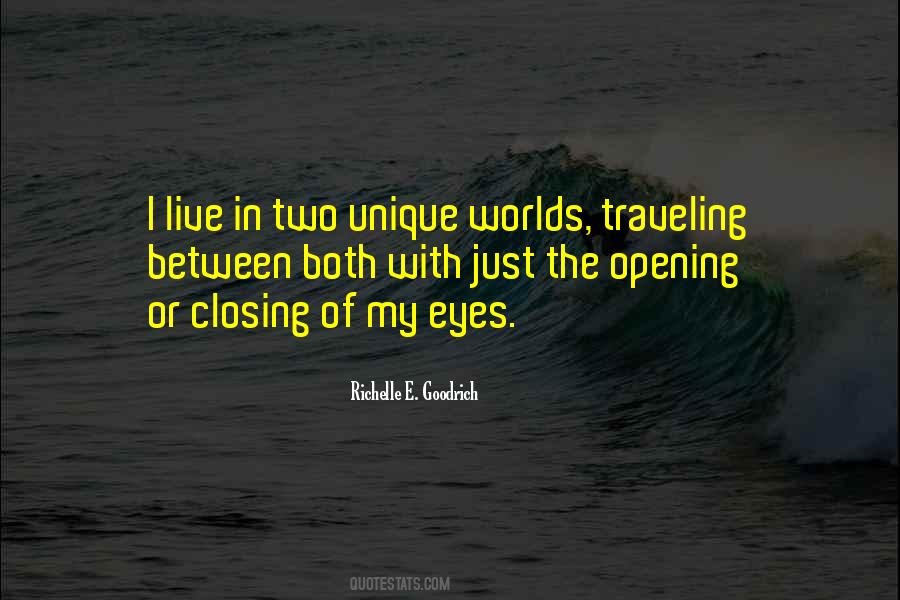 #15. You're every song I have ever sung. I'll never let anything hurt you again. For the first time in my life, my dreams aren't about me." I lifted my eyes up to meet his, and he smiled. "They're about you. - Author: Abbi Glines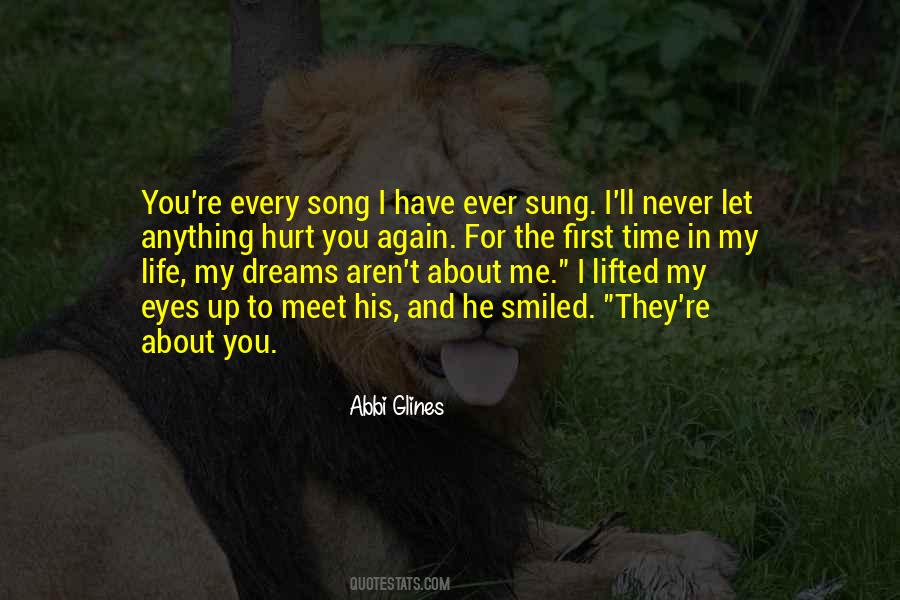 #16. My eyes lingered on her naked body for several minutes. Was our relationship what she wanted? Was it satisfying for her? Was it what she dreamed of when she started falling in love with me? Did reality ever fulfill our dreams? Or do dreams just continually set us up for failure and disappointment? - Author: T.B. Markinson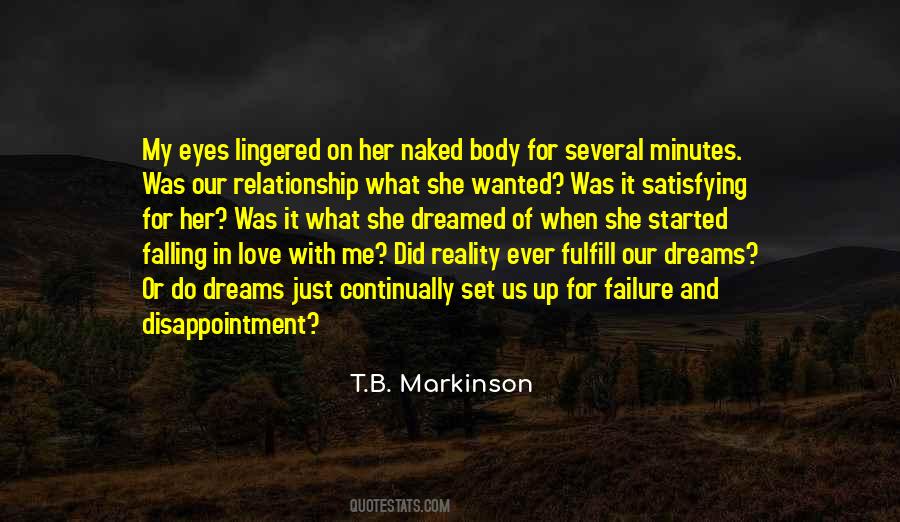 #17. And for the first time in my life, I saw something new reflected in the eyes that saw me. Respect. It taught me a very valuable lesson. That dreams have power only over your own mind. But with money you can have power over the minds of others - Author: Vikas Swarup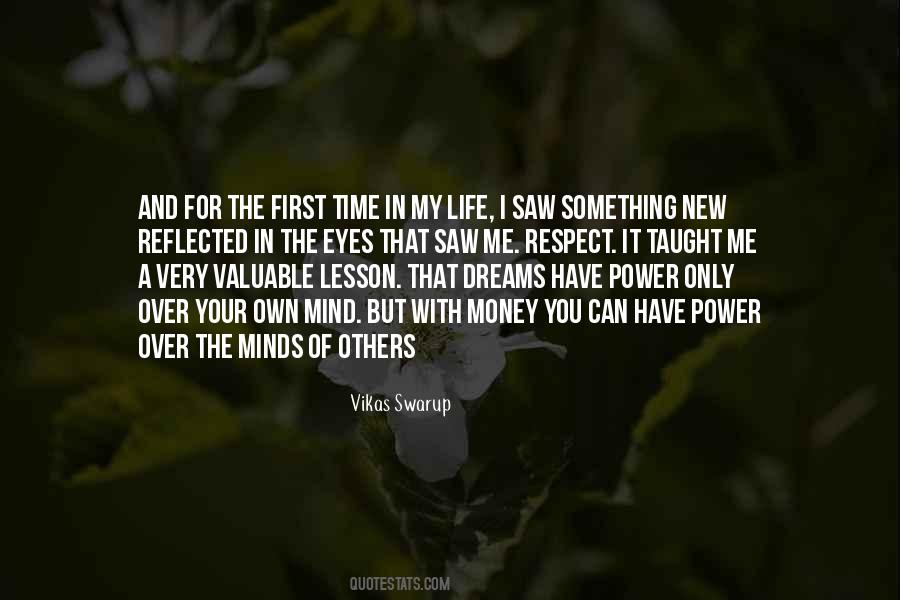 #18. Keith traced my face, traced my hands and traced my body as the crickets chirped a love song and I lost myself in his eyes that stroked my soul and punctured my heart, like a poison arrow in a shooting star - Author: Aishabella Sheikh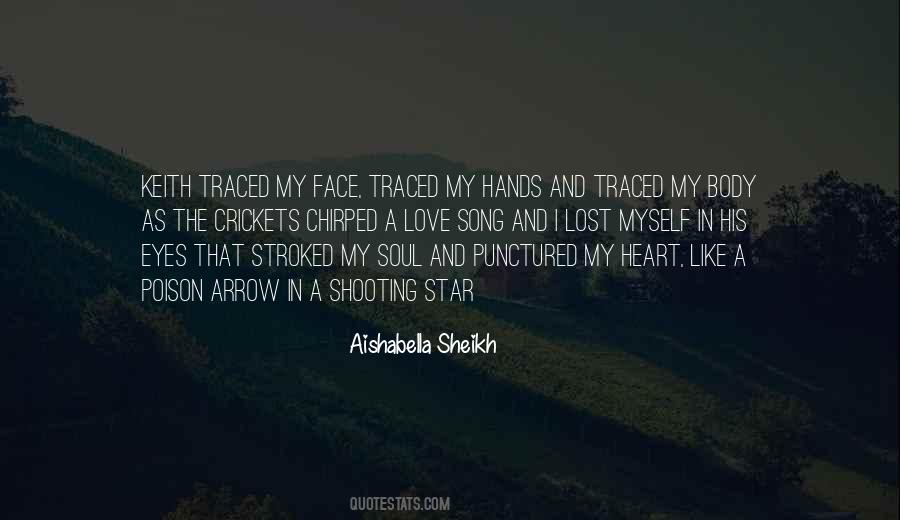 #19. You are so beautiful and bright. I can only see you in my dreams. When I open my eyes, you vanish into the sky. - Author: Debasish Mridha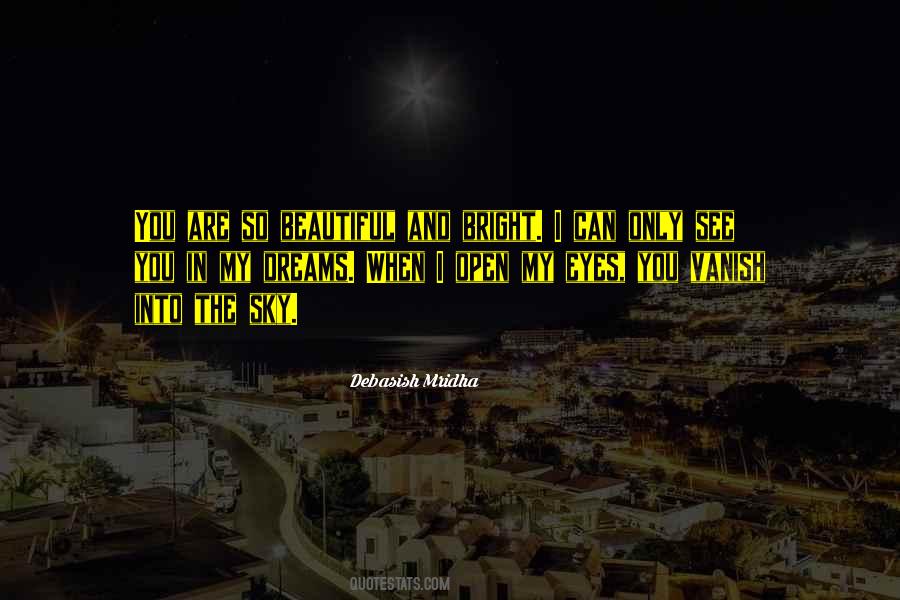 #20. I tore the dreams from my head and tossed them in the flames. And the smoke smelled like my past, and it stung my eyes but I was too stubborn to blink. - Author: Radical Face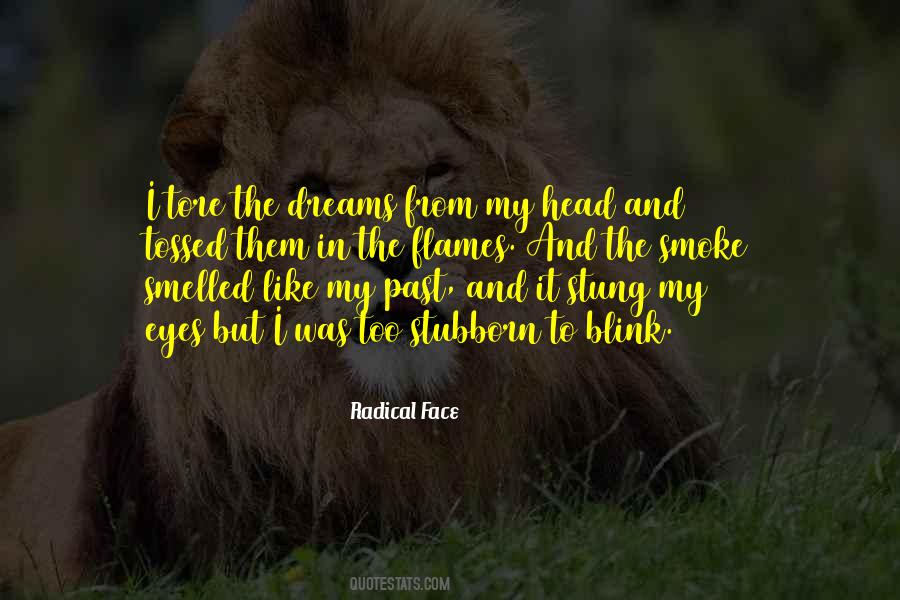 #21. I close my eyes, knowing that afterward we will fall asleep together on our small mattress, as we do every night, listening to the wind in the palm trees outside our window, believing in our thick dreams that we are capable of nothing cruel. - Author: Andrew Porter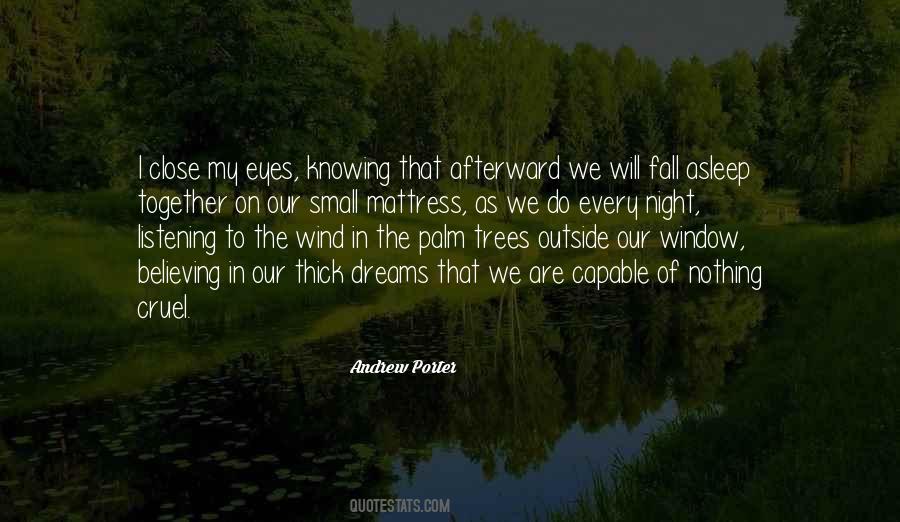 #22. Something in your eyes captured my soul, and every night I see you in my dreams. You're all I know. I can't let go. - Author: Mariah Carey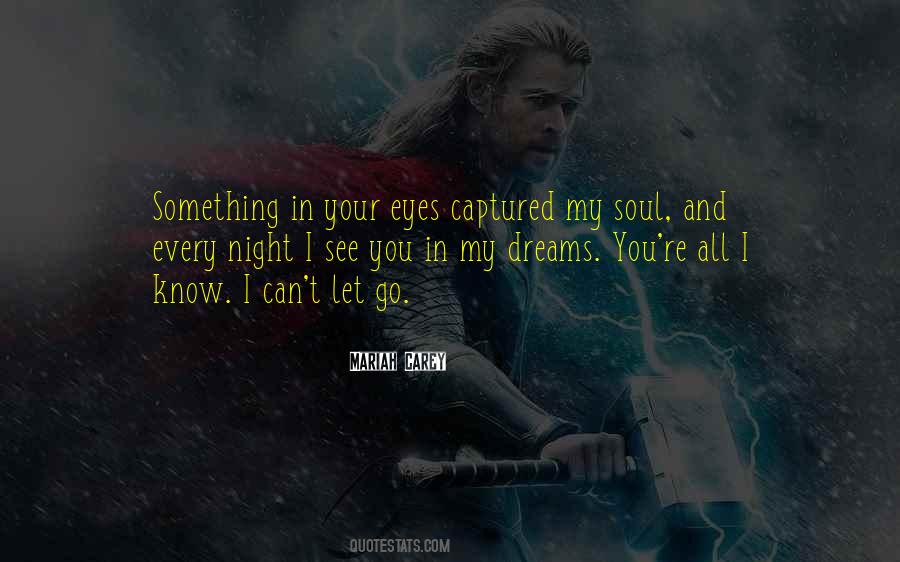 #23. You see, I know you, Violet. You've tormented me in my dreams with your body too many times to count. Now you're here in the flesh, with your ripe curves and innocent eyes, an angel hidden in the body of a temptress. - Author: Rose Wynters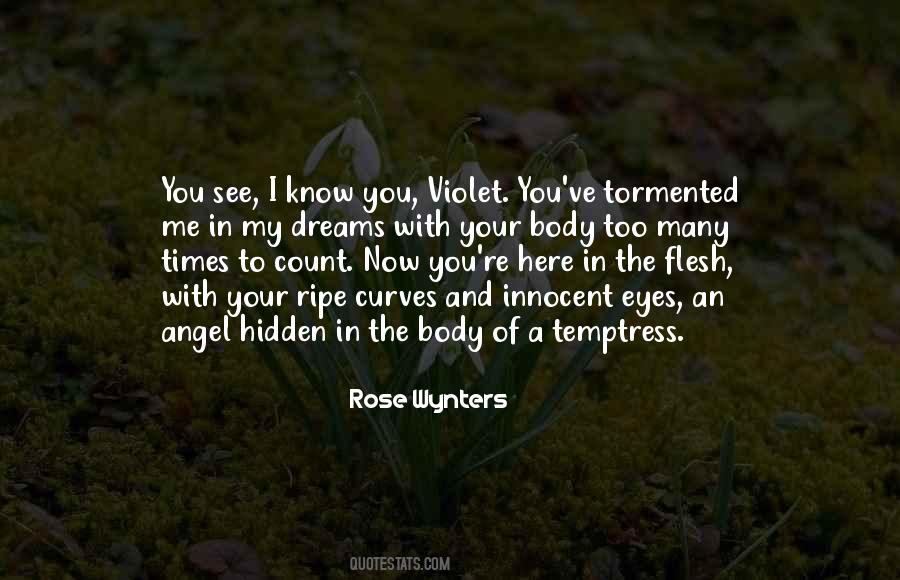 #24. I got wiring loose inside my head
I got books that I never ever read
I got secrets in my garden shed
I got a scar where all my urges bled
I got people underneath my bed
I got a place where all my dreams are dead
Swim with me into your blackest eyes - Author: Steven Wilson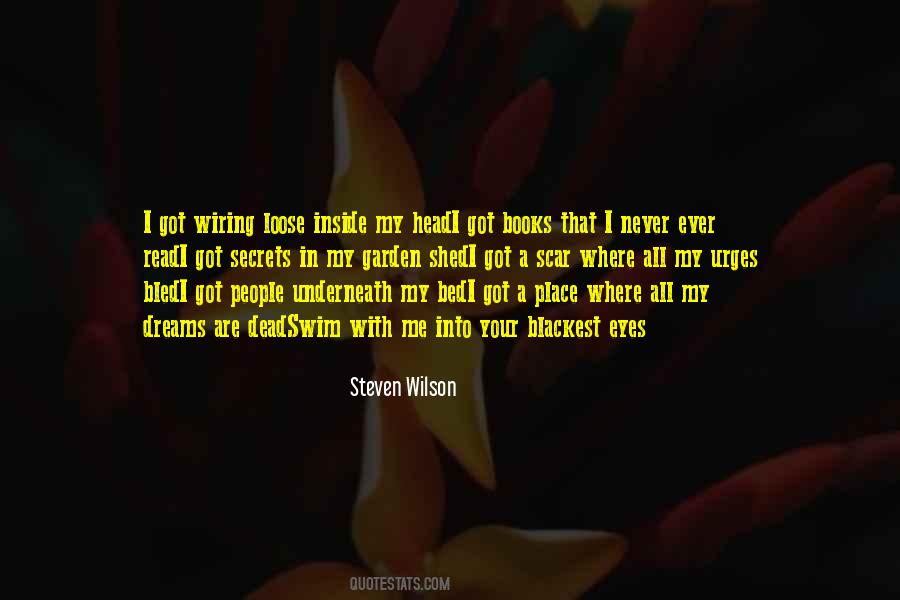 #25. I looked into his eyes, and I realized he was the same man I'd seen in my dreams. His face might be totally different, but the same soul was in there, the same intelligence and all the sadness. - Author: Rick Riordan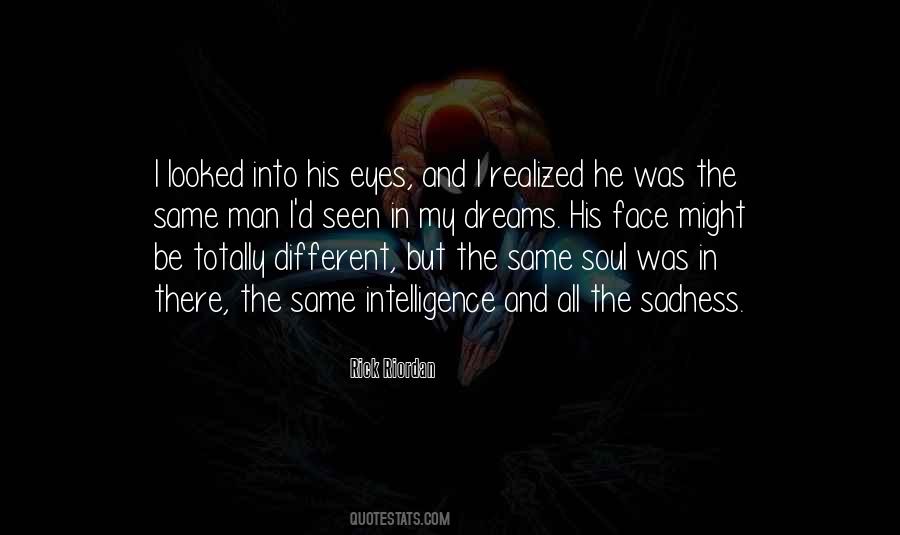 #26. My Dreams are not in my eyes
My Eyes are on my Dreams - Author: Mohammed Zaki Ansari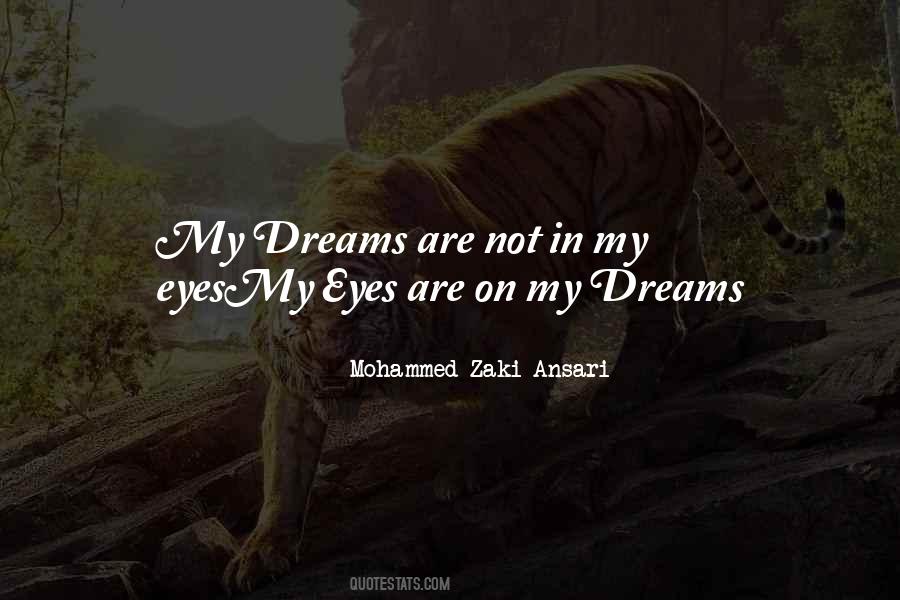 #27. A cup of coffee, a cigarette, the penetrating aroma of its smoke, myself sitting in a shadowy room with eyes half-closed...I want no more from life than my dreams and this...It doesn't seem much? I don't know. What do I know about what is little and what is a lot? - Author: Pessoa, Fernando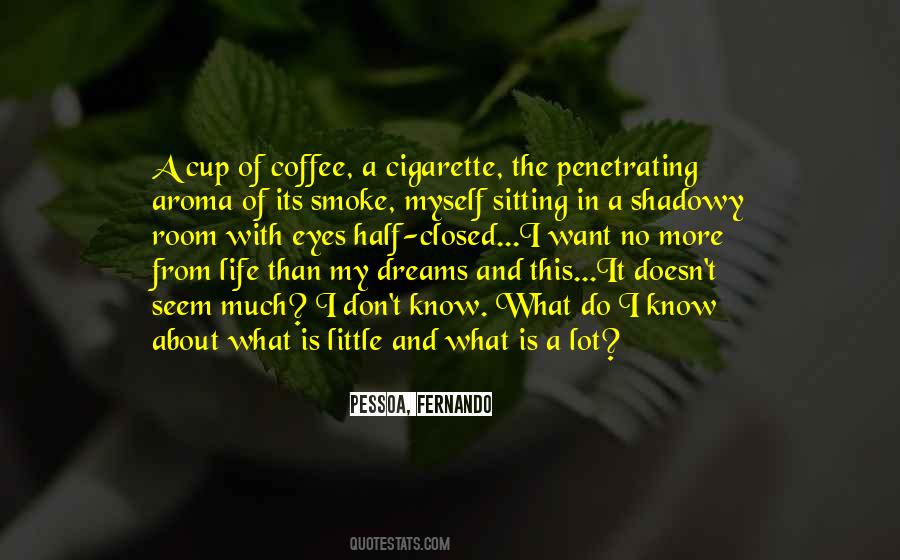 #28. I could never understand what was going on in my dreams I couldn't control the happenings, it's like I just stood there glued to the ground watching everything around me move and evolve into different scenarios. I was a ghost of myself watching life unravel before my own eyes ... - Author: JaszCab.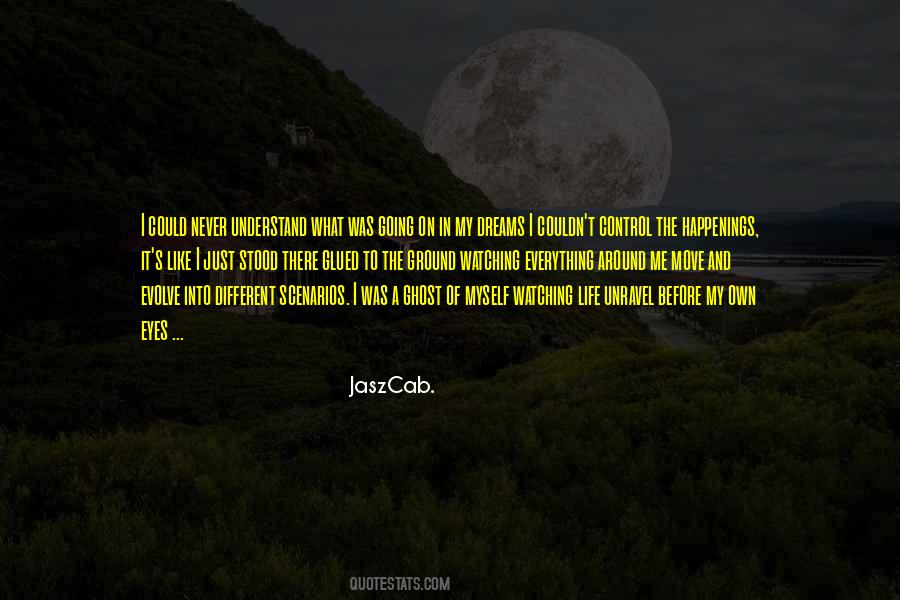 #29. The moment i saw you my eyes became a poet describing your flawless beauty, dreaming of you in the boulevard of broken dreams - Author: Manoj Kumar Duppala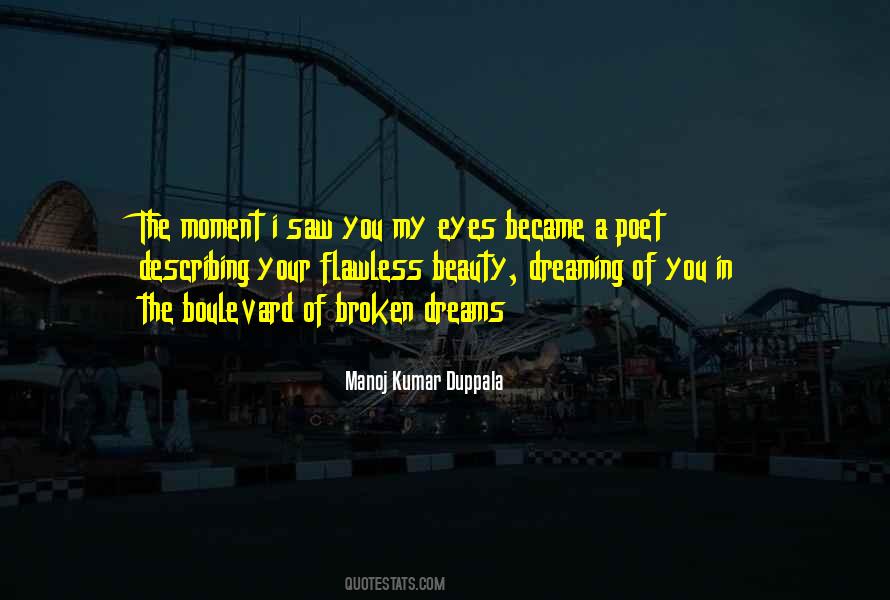 #30. Each night, I close my eyes and dream. In the morning, I open my eyes again, but the dreaming doesn't stop. - Author: Christy Hall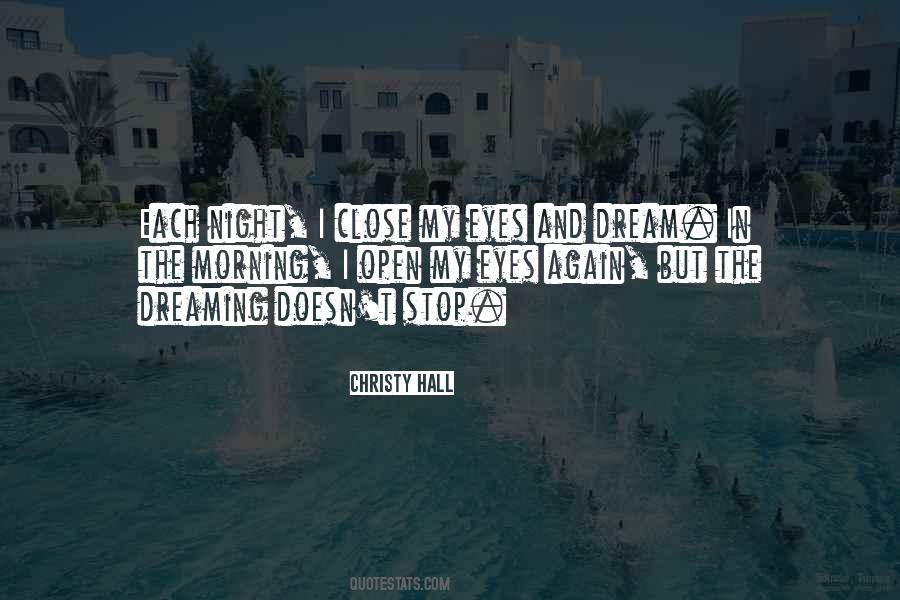 #31. When darkness fell, he told me to close my eyes and dream, for in my dreams I would find another world, and in my waking life I would soon enough find such a world as well ... - Author: Alice Hoffman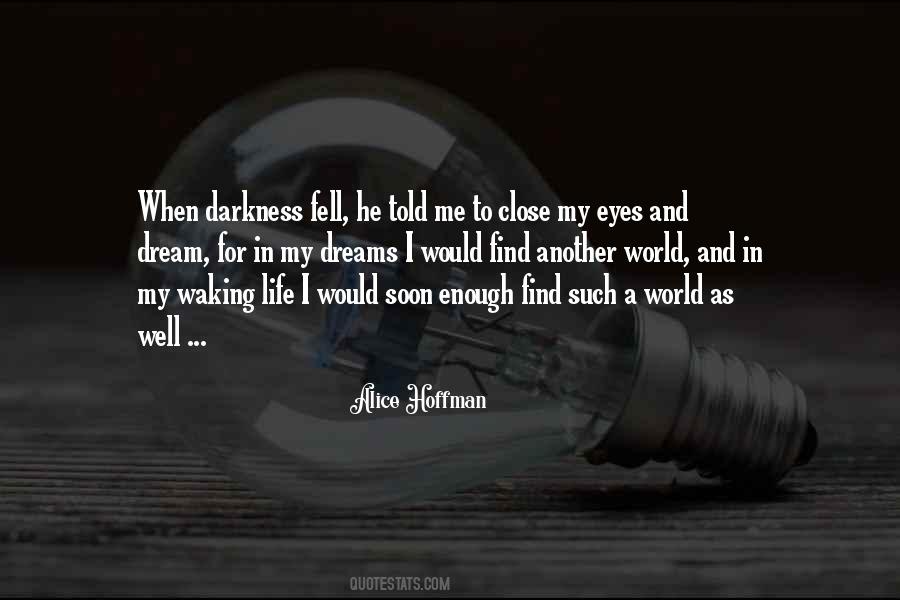 #32. Once I embraced the dreams that once inspired. Now I've found that there is too much I didn't recognize as a gift. I may be too late to see, cherish, and endure. I may never change, but be forever stuck in the past without realizing until my eyes open to the sun and I have forgotten the moon. - Author: J.D. Stroube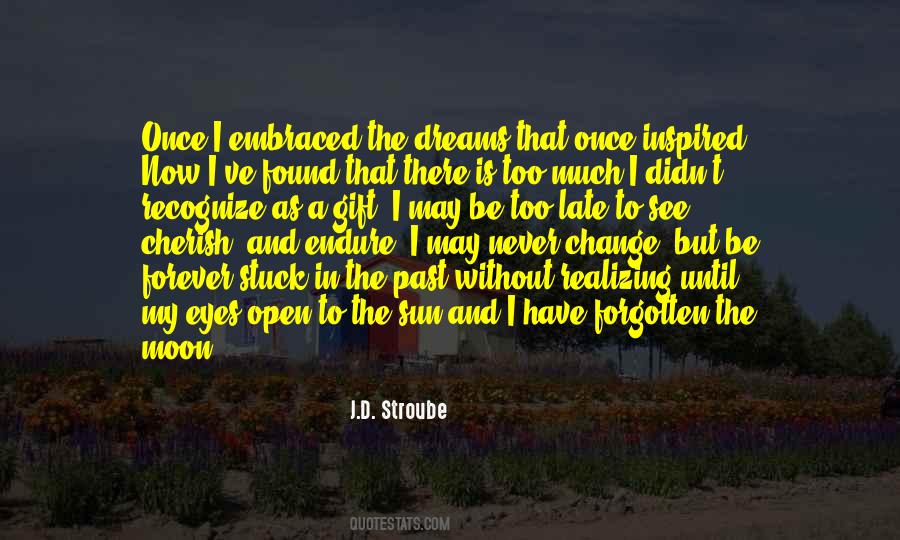 #33. Lying on her cushiony lap, I gaze into the upside down world. I see my dreams in her eyes. - Author: Faraaz Kazi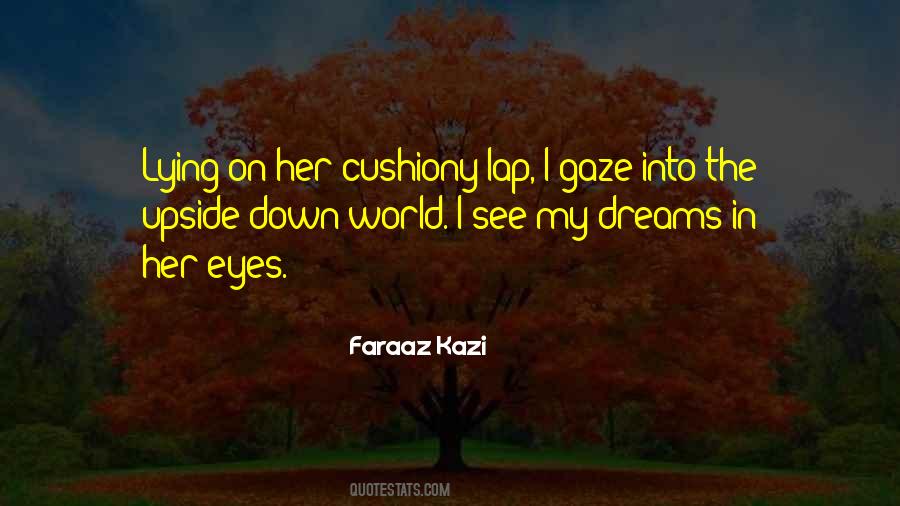 #34. I study my daughter's sleeping face. She curves her body the way I do when I sleep and draws her knees up close to her chest. She stretches her legs and her eyes flutter open as if to look at me, but then she closes them again. I hope she dreams in colour. - Author: Wame Molefhe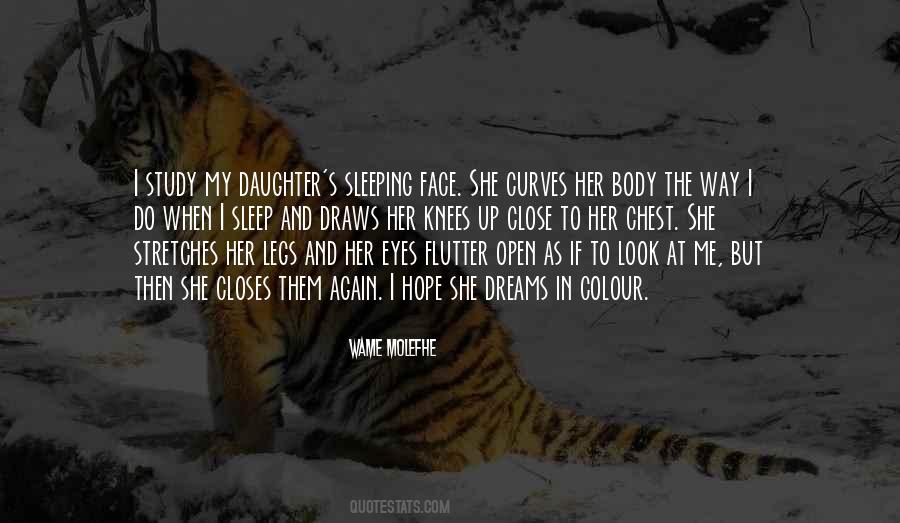 Famous Authors
Popular Topics