List of top 30 famous quotes and sayings about culture of a company to read and share with friends on your Facebook, Twitter, blogs.
Top 30 Culture Of A Company Quotes
#1. Ultimately, what any company does when it is successful is merely a lagging indicator of its existing culture.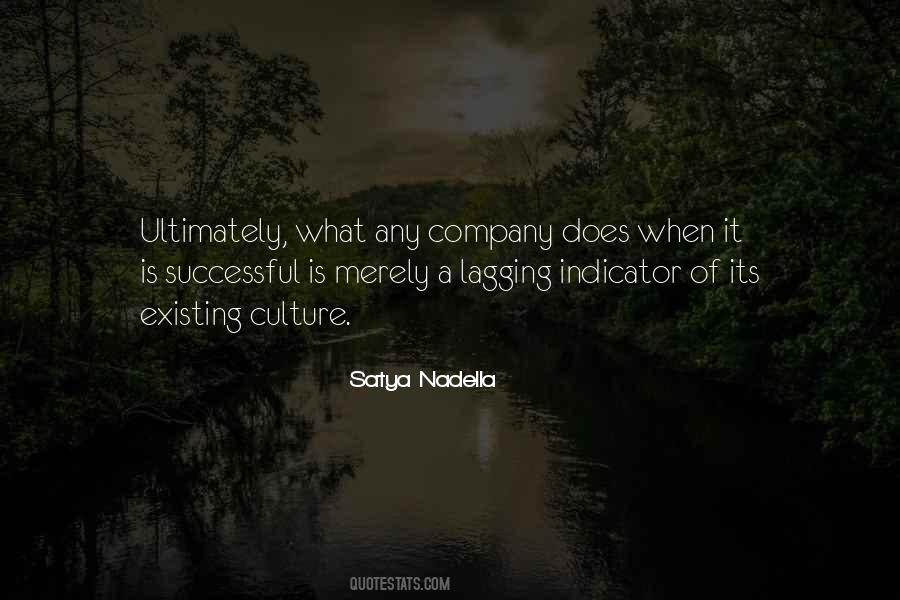 #2. The company culture is about being human, being good to other people. We recently did a survey with our drivers. 48 out of 50 said that they preferred driving with Lyft because they said that passengers were friendlier.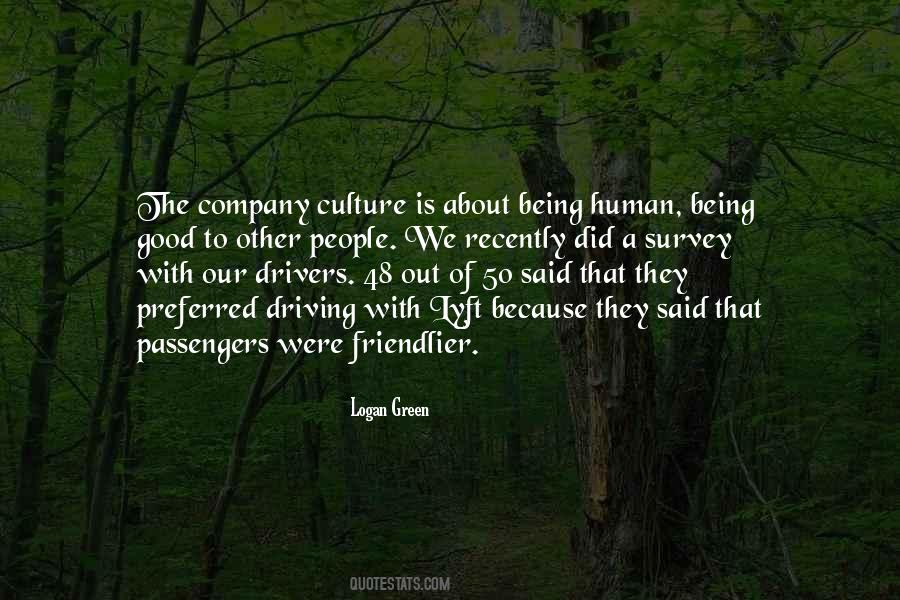 #3. No company has a permanent consumer franchise. No one has the only game in town. The never-ending cycle of destruction and change inherent in a capitalist economy always provides new opportunities for those with determination, goals and concentration.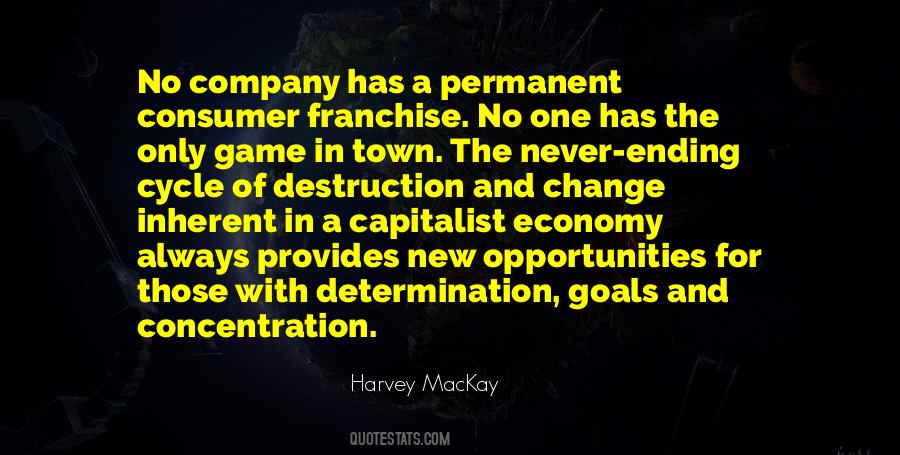 #4. If the practices and processes inside a company don't drive the execution of values, then people don't get it. The question is, do you create a culture of behavior and action that really demonstrates those values and a reward system for those who adhere to them?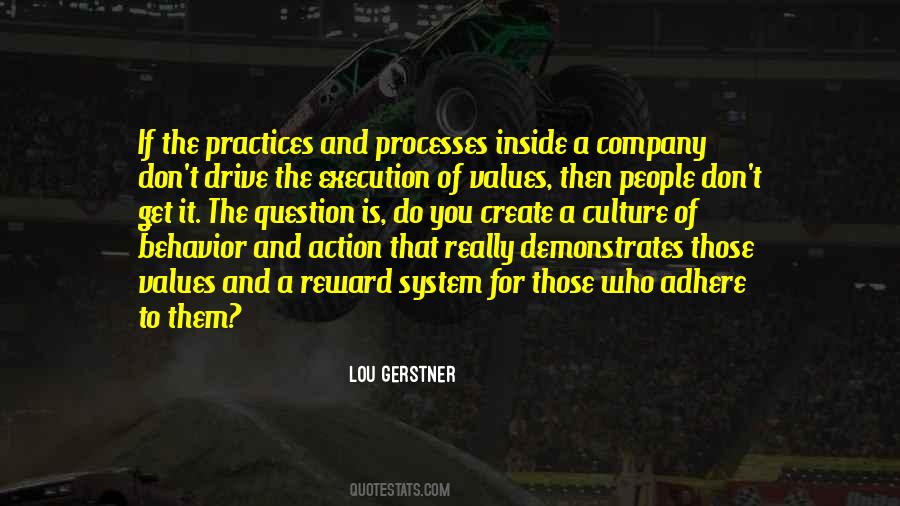 #5. I really believe that the single hardest thing in business is building a company that does repeatable innovation ... and just has this ongoing culture of excellence as it grows.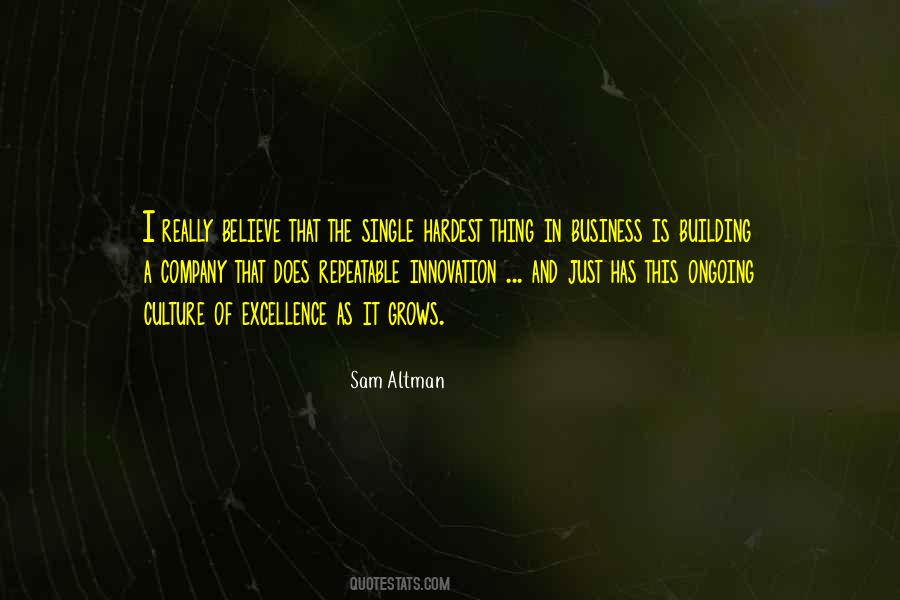 #6. A service culture doesn't happen by accident. The company is always a reflection of the person at the helm. Their attitude, their values, and their commitment to service excellence will drive the actions of others in the organization. Always has ... always will.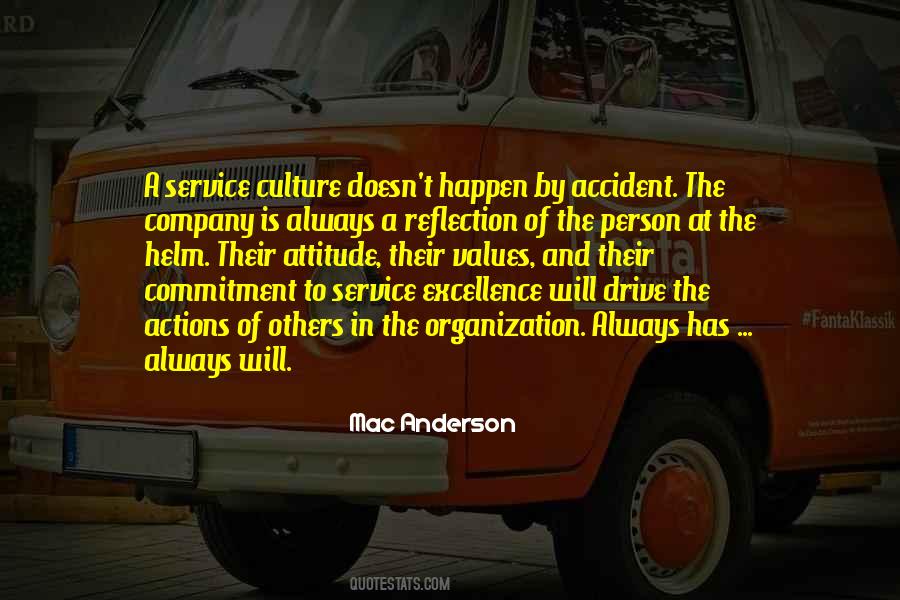 #7. Working from home during normal working hours, which to many represents the height of enlightened culture, is a problem that - as Jonathan frequently says - can spread throughout a company and suck the life out of its workplace.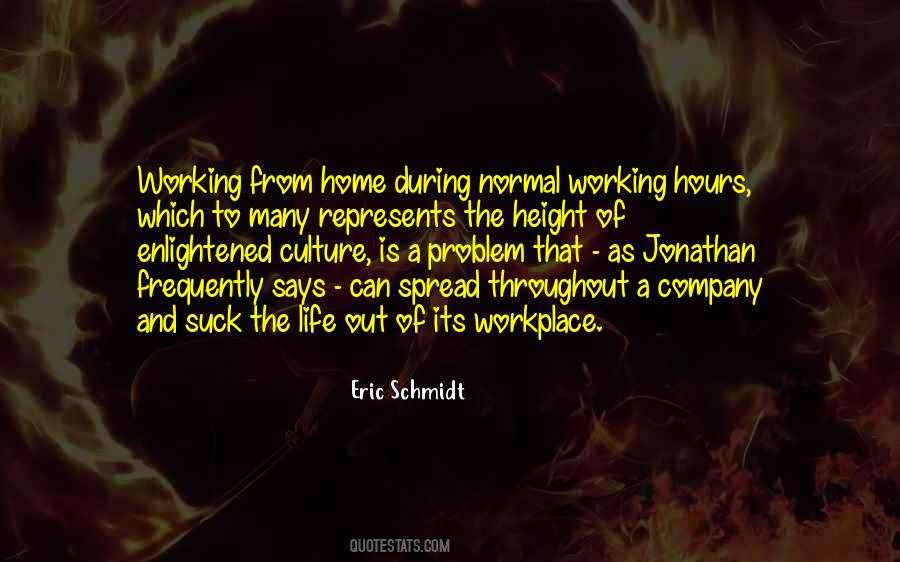 #8. Successful companies will almost always be described in terms of a clear strategy, good organization, strong corporate culture, and customer focus. But whether these things drive company performance, or whether they're mainly attributions based on performance, is a different matter.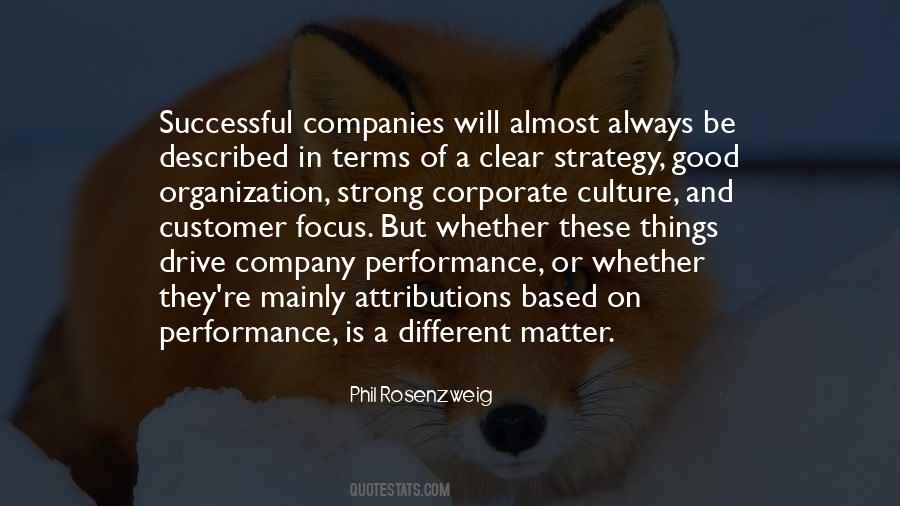 #9. There is no one, right way to design or develop anything. To a large degree, it needs to reflect the culture - especially the innovation culture - of a company.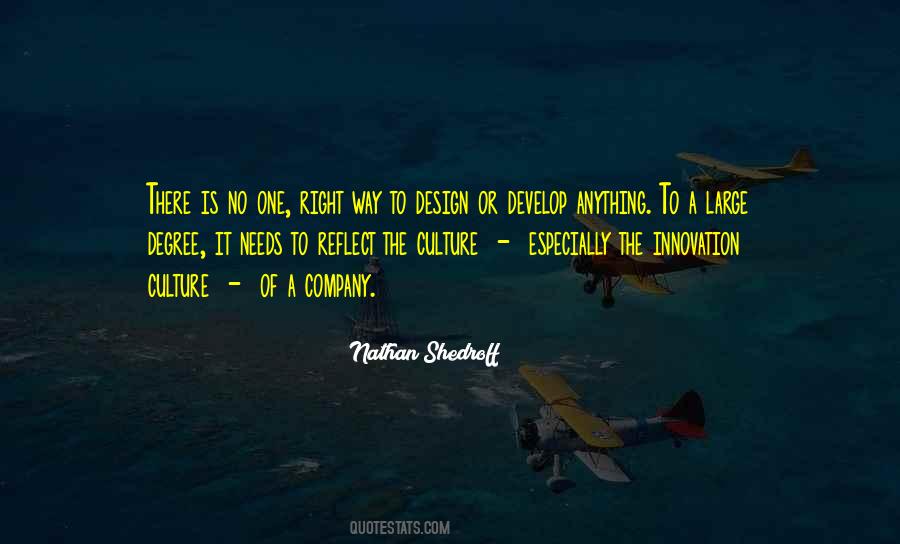 #10. I have high heels in my bags if I need them for a shoot. But I like sneakers. I like being comfortable. I like to sit on the floor with my team and work. I don't like to sit in fancy chairs. It's really important to the culture of my company that people understand who they're working for.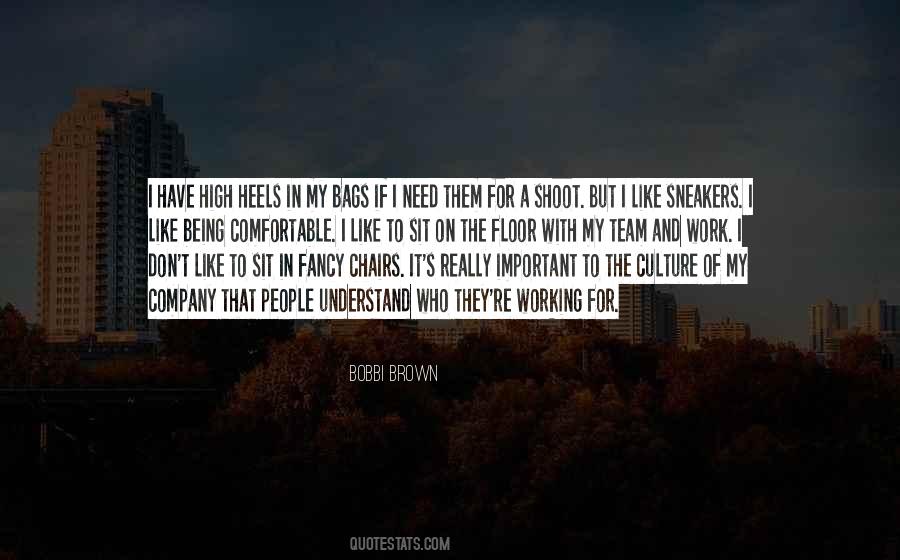 #11. Any good business is a hobby. We have an integrated company culture, and I can honestly say that many people who come here to work make Yandex a central part of their lives.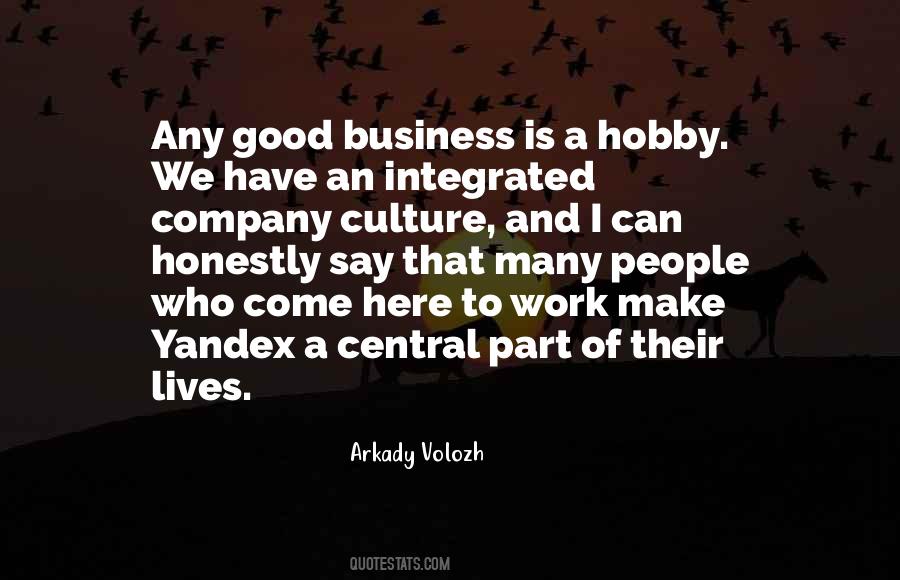 #12. Developing a good, healthy culture is extremely important at a startup. Culture reflects the essence of a startup's operation because it directly affects the success of a company's hiring practices and overall strategy.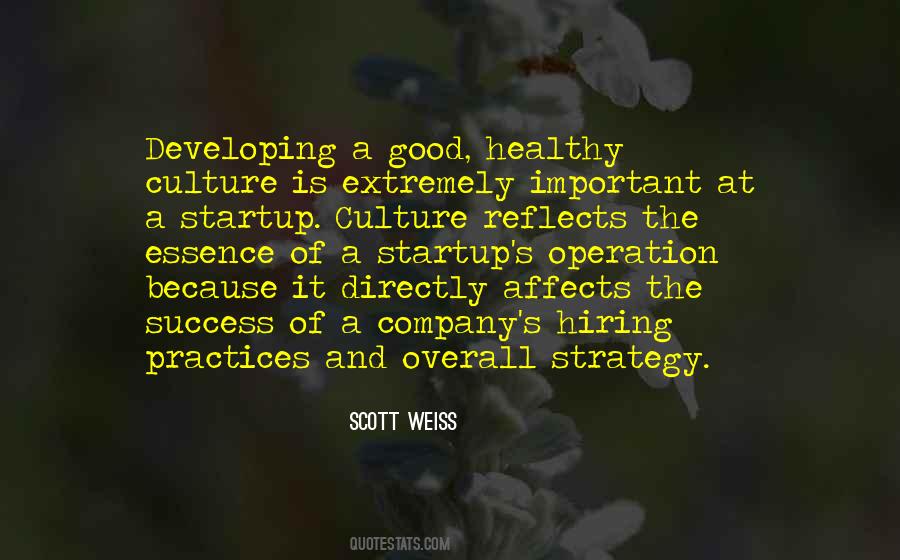 #13. When it comes to branding and the ever-changing social media phenomenon, you're not a mushroom. In other words, you shouldn't be kept in the dark and fed a pile of...well, you get the idea.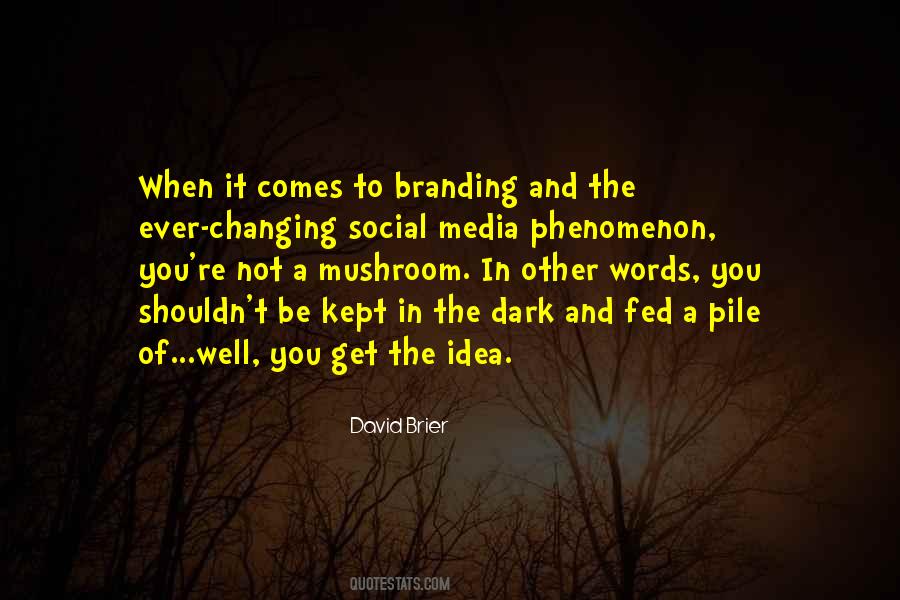 #14. Communication is the essential medium of a creative culture: the communal sea in which we all swim. A company that can't communicate is like a jazz band without instruments: Music just isn't going to happen.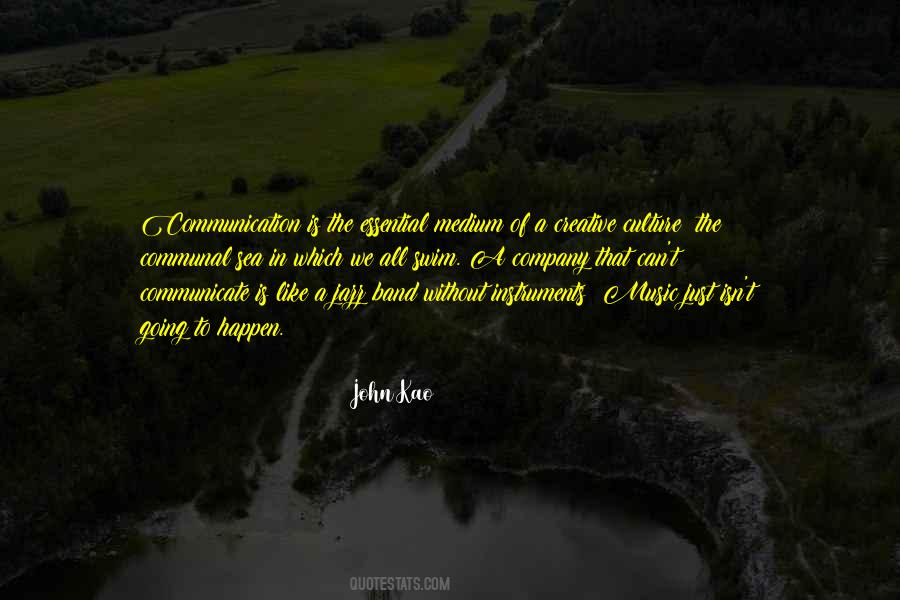 #15. The brand is just a lagging indicator of a company's culture.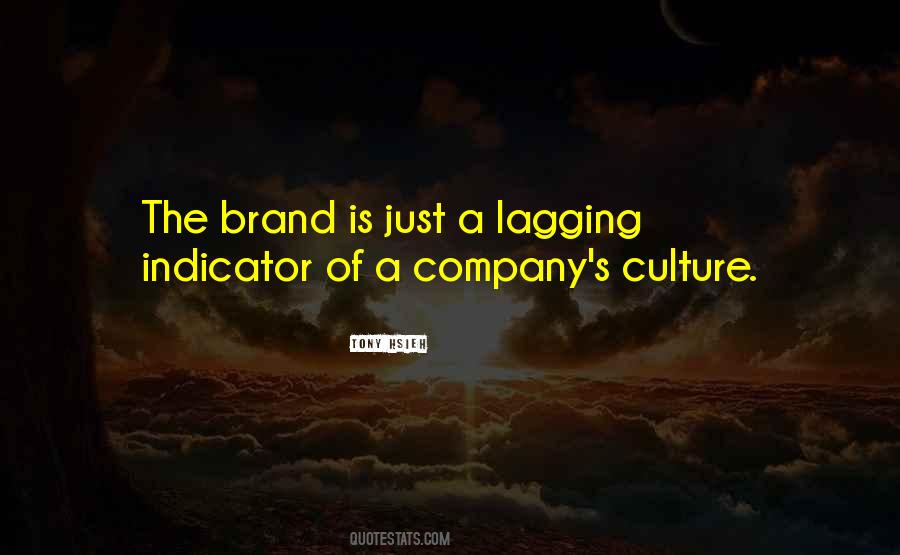 #16. Consumers today have become a cynical mob of buyers who believe the reviews and ratings of complete strangers much more readily than your brand's promises and distinctions.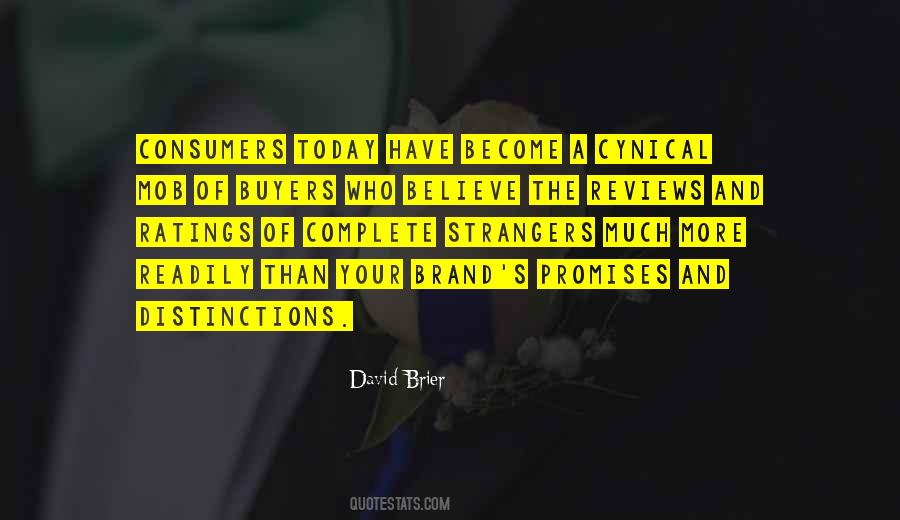 #17. I haven't given up me and I get to be a big part of my girls' lives. It's an amazing feeling that what I put into my business, I get out of it.- Jennifer Saint Jean, Itty Bitty Bag Company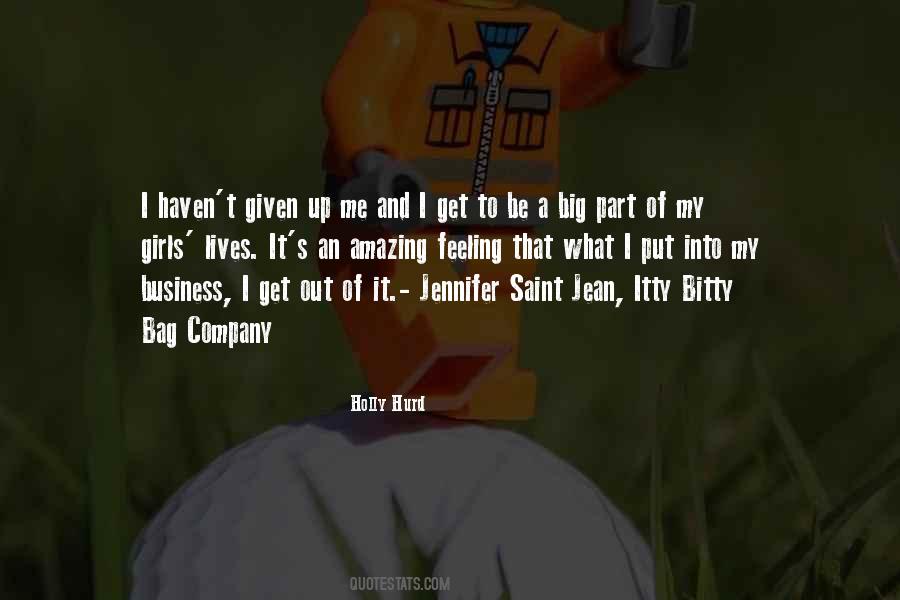 #18. It seems like those of us who run a business can't go five minutes without encountering the term "company culture." The phrase is always uttered with extreme adoration, yet the very concept seems as nebulous as it is elusive.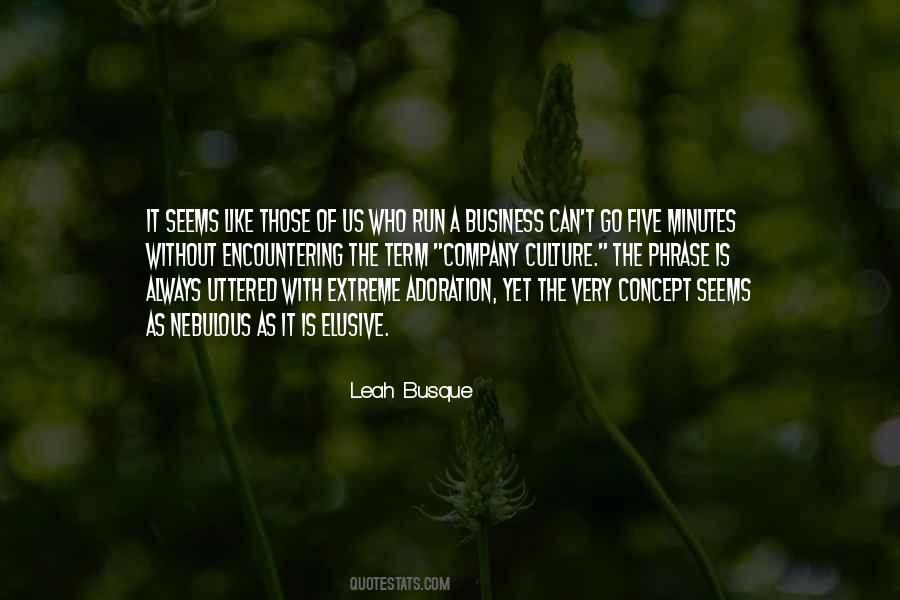 #19. We believe strongly that in the long term, we will be better served - as shareholders and in all other ways - by a company that does good things for the world even if we forgo some short term gains. This is an important aspect of our culture and is broadly shared within the company.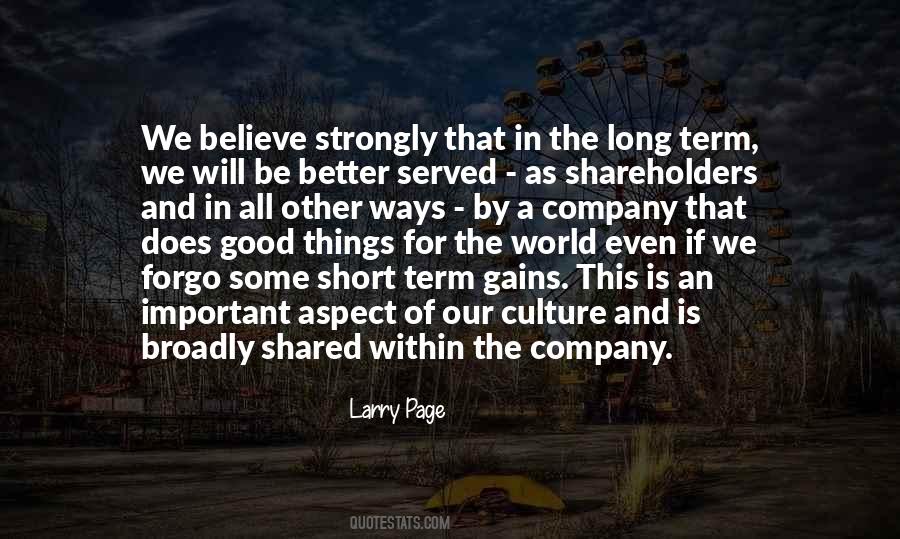 #20. I read the Steve Jobs book, and that kind of changed everything. I've been, like, an Apple geek my whole life and have always seen him as a hero. But reading the book, and learning about how he built the company, and maintaining that corporate culture and all that, I think that influenced me a lot.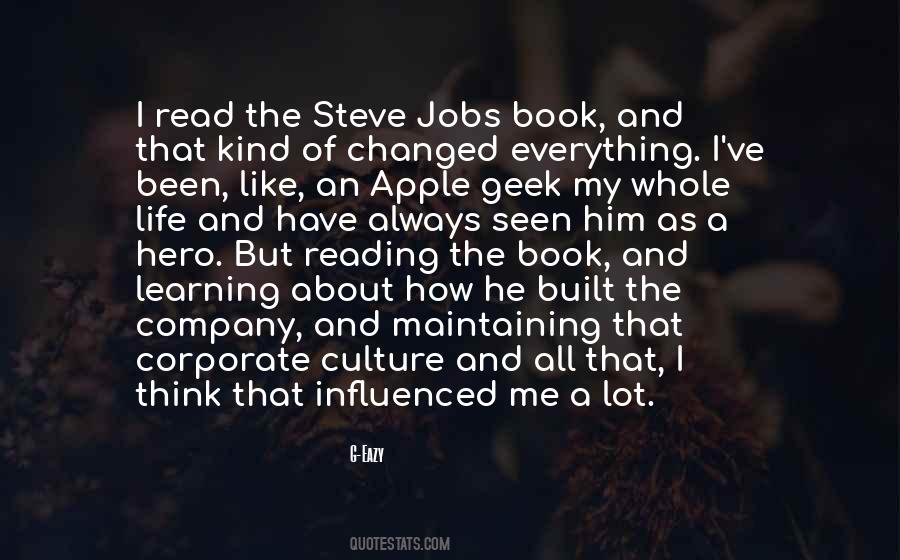 #21. As anyone who has covered the company for any length of time knows, Yahoo's record on major decision-making has been akin to a hippie commune - a lot of wrangling internally in a culture where everyone seems to have a voice and a reticence to push the button to launch.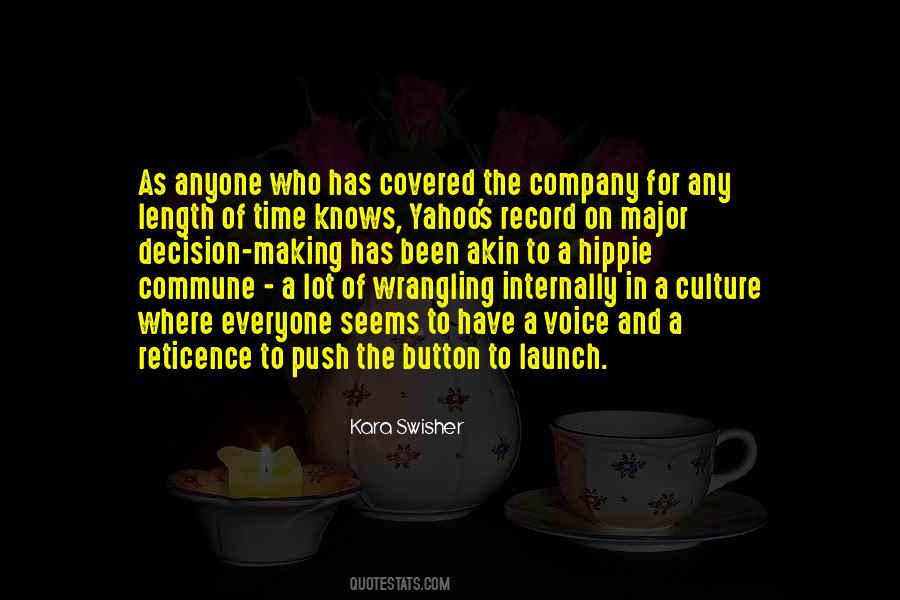 #22. A critical question to ask when bringing in a new CEO to take the reins of a company you started is: Do you want someone who will maintain company culture or reinvent it?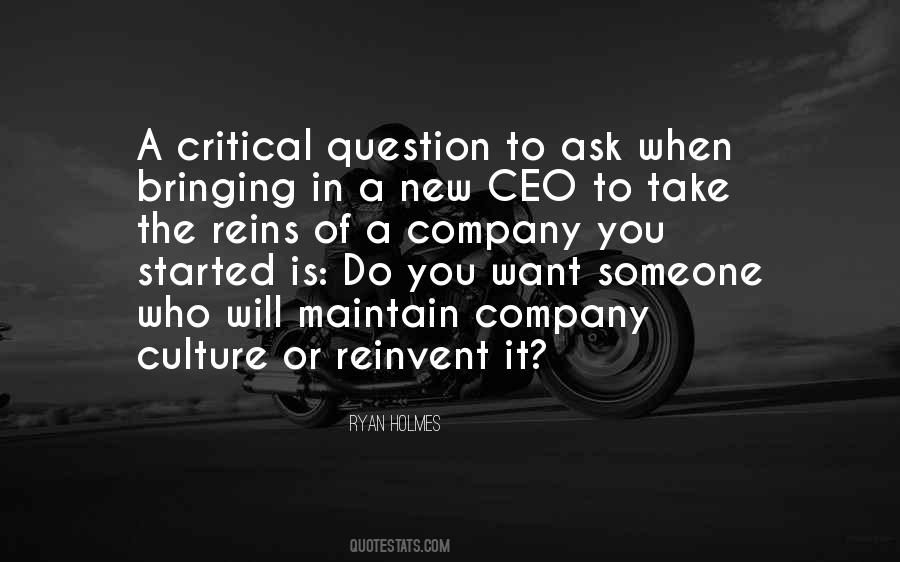 #23. I'm out talking about this company (General Electric) seven days a week, 24 hours a day, with nothing to hide. We're a 130-year-old company that has a great record of high-quality leadership and a culture of integrity.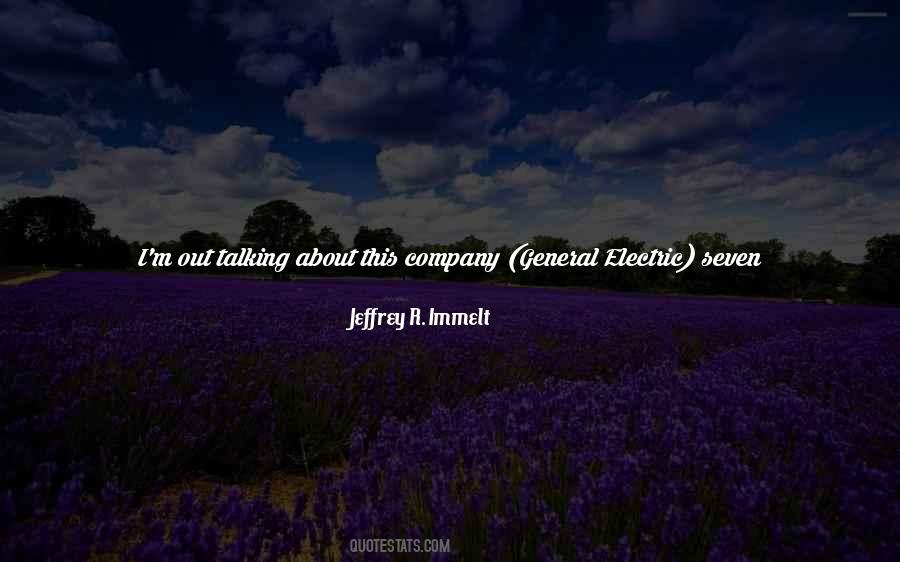 #24. A healthy company culture is a set of norms and behaviors that support high performance and supports the team as they move towards ultimate success. Visit these norms regularly. Everybody visits them regularly, from the CEO to the Truck Drivers.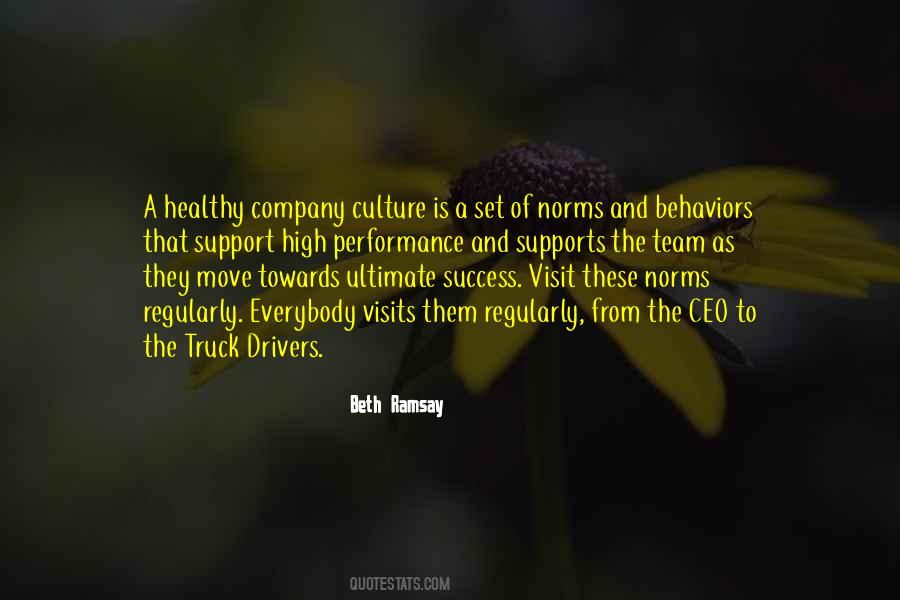 #25. For me, I've learned about what it means to focus on a culture, to build social responsibility, and the idea of a company as a super-organism.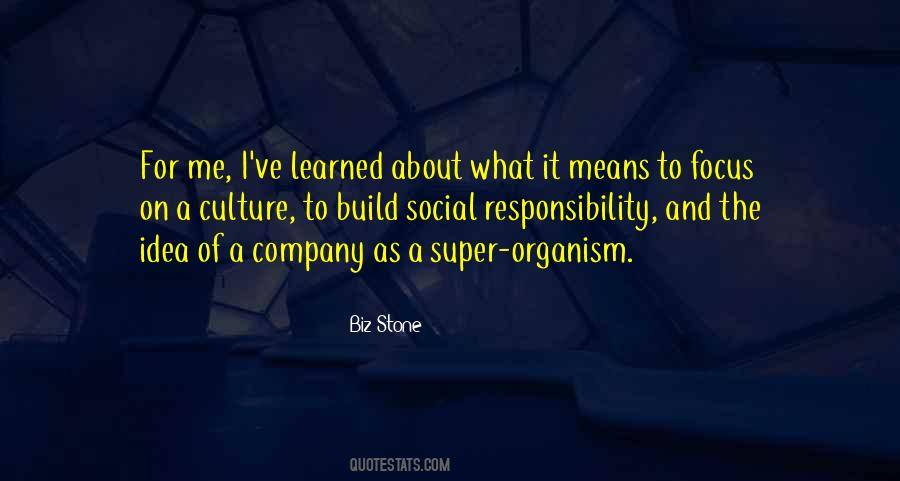 #26. Since most startups operate at a break-neck pace, with a concept to prove or a product to launch within a rapidly shortening runway of financing, company culture often gets shoved aside. This is a big, big mistake: Nobody serious about their business should put culture in the corner.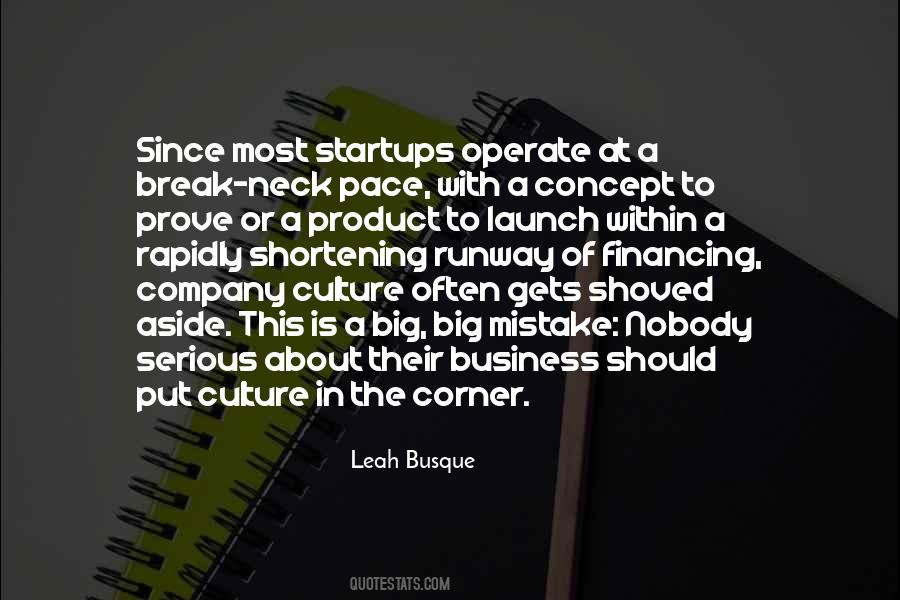 #27. It becomes a question of 'How do we convey our differentiation instantaneously?' and drive a wedge between any apparent (or assumed) sameness in the marketplace.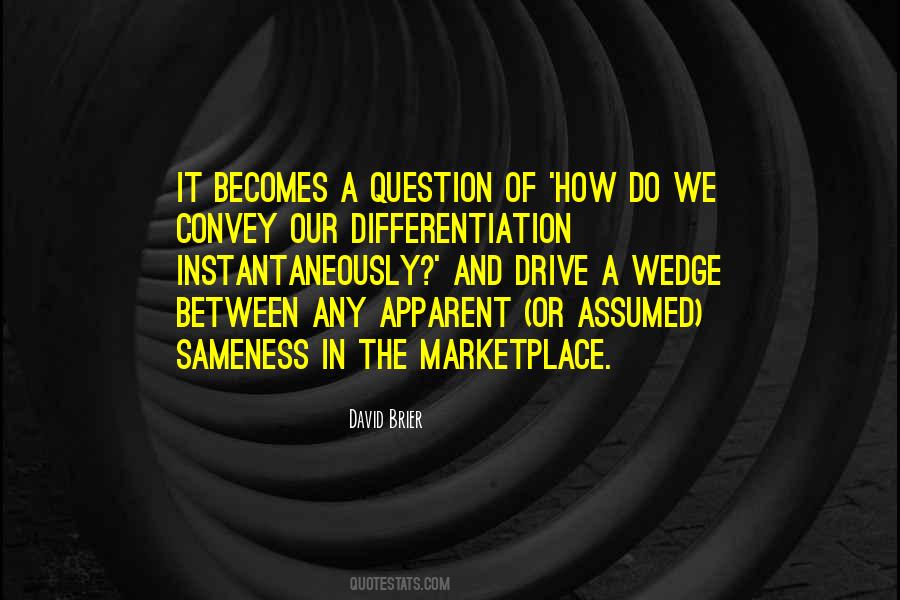 #28. Russia has to have a technology company of global meaning sooner or later. We should take the depth of technical culture we have here and make it available worldwide.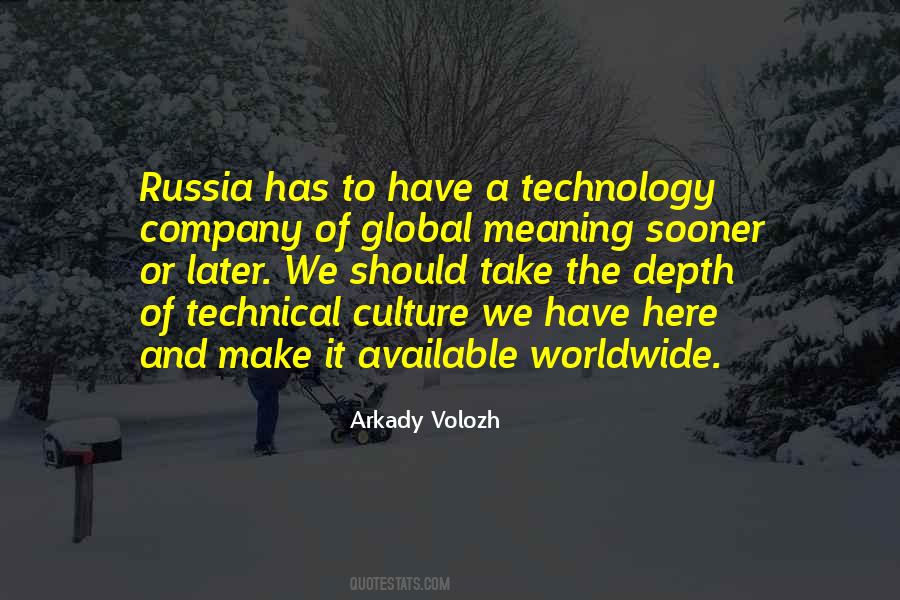 #29. That said, there is a tendency to help the large industrial conglomerate more quickly than the small company you have never heard of. That is something in the culture we are trying to change.
#30. The opposite of value is a commodity item with little or no perceived value - which means people are not seeking it out and when they do, it's merely one of the many choices (so very likely the cheapest offering will get the sale).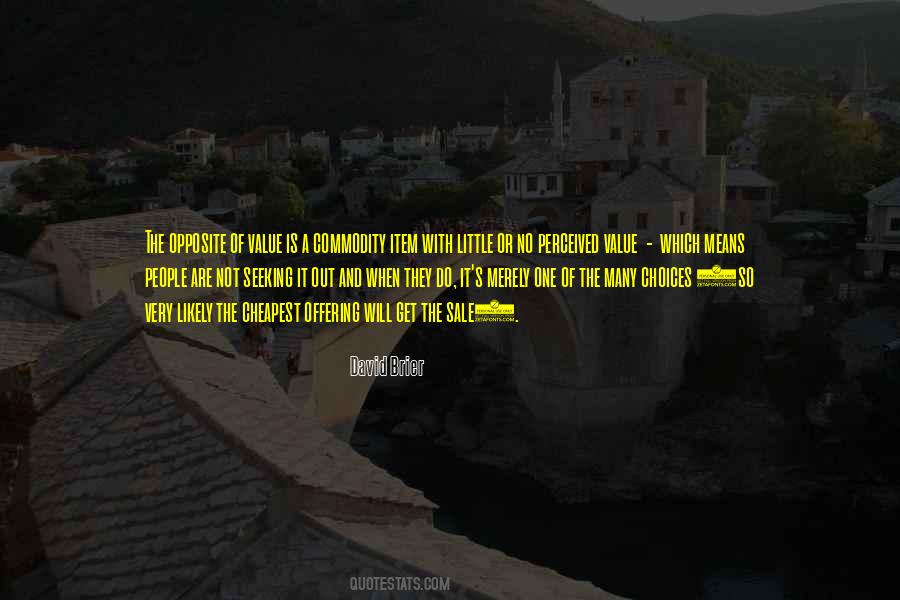 Famous Authors
Popular Topics