List of top 29 famous quotes and sayings about carbonaro to read and share with friends on your Facebook, Twitter, blogs.
Top 29 Carbonaro Quotes
#1. Ooh! Jesus Christ had dreads, so shake 'em.
I ain't got none, but I'm planning on growing some.
Imagine all the Hebrews going dumb ...
Dancing on top of chariots and turning tight ones.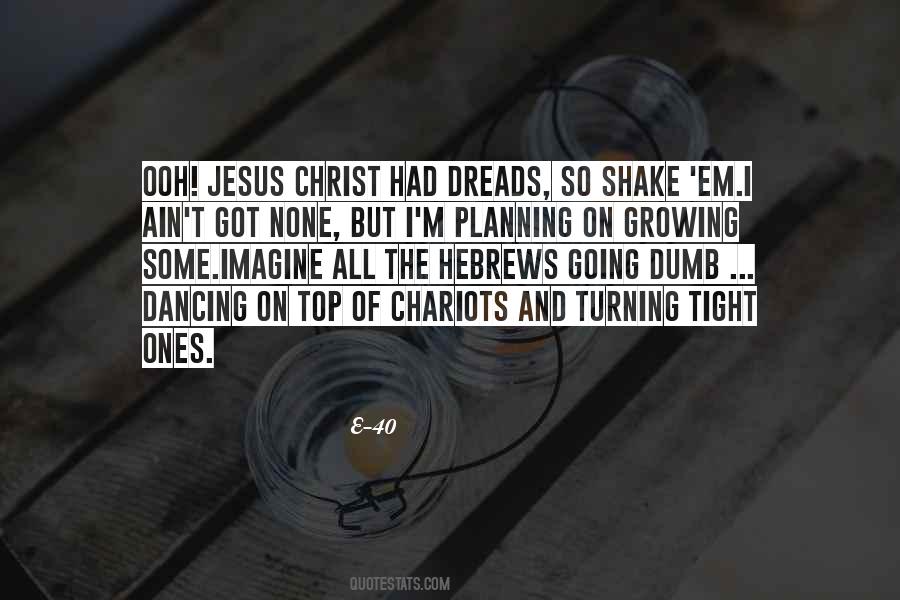 #2. I say 'incantation' a lot, when what I really mean 'incarnation.' It's a programmed mistake.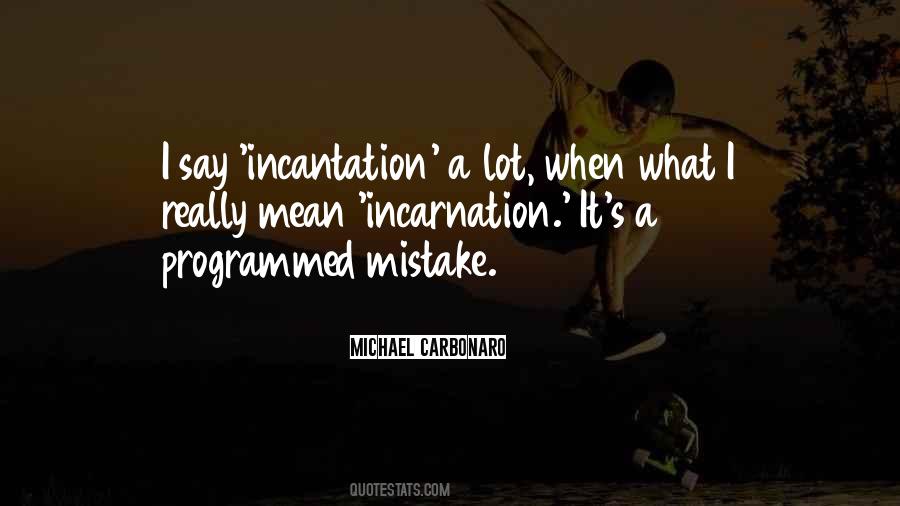 #3. People are really willing to believe in impossible things, which is really beautiful.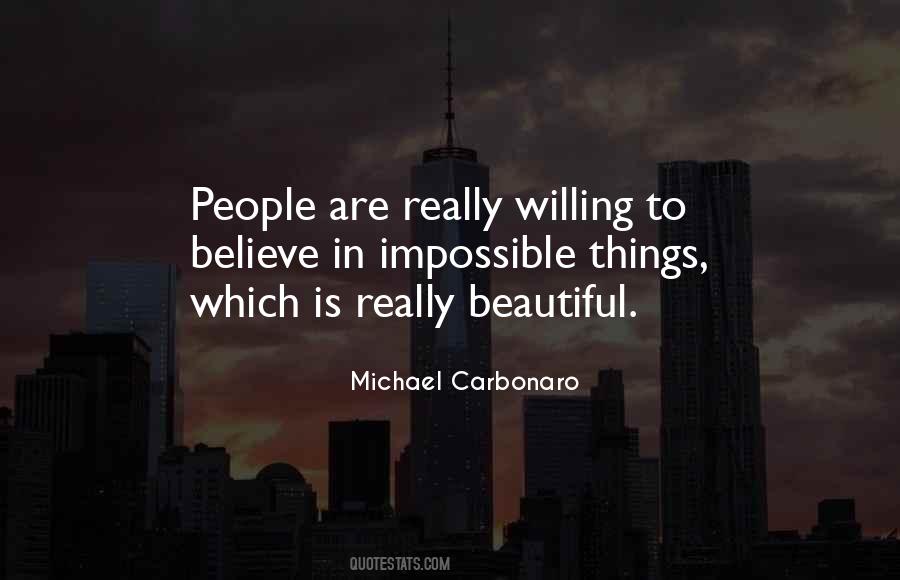 #4. David Blaine, I think, was the first TV magician to really turn the camera around and make it about the spectator's experience. That's really what magic is all about.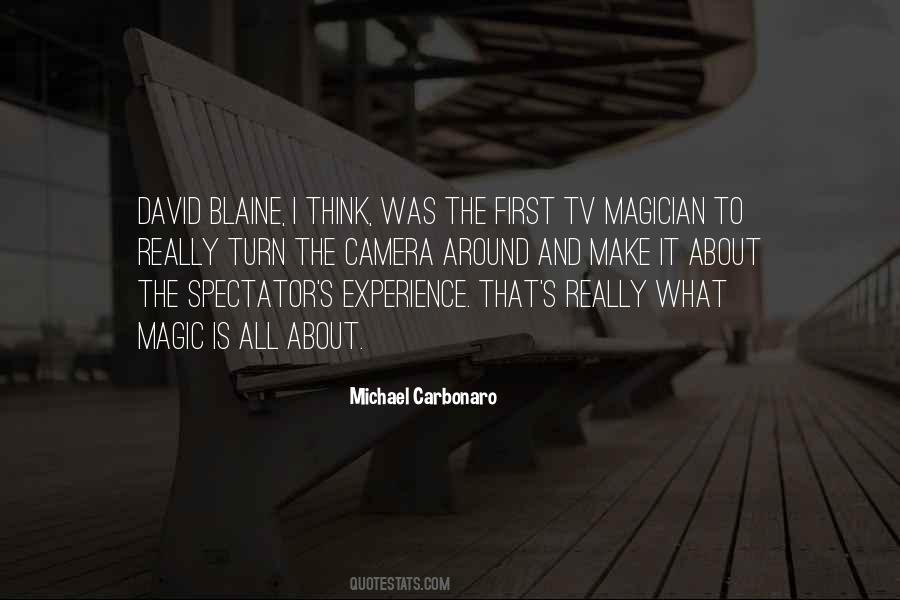 #5. Growing up, I loved magic, I loved acting, I loved comedy. I really didn't know what direction I was going. I was trying a whole bunch of stuff.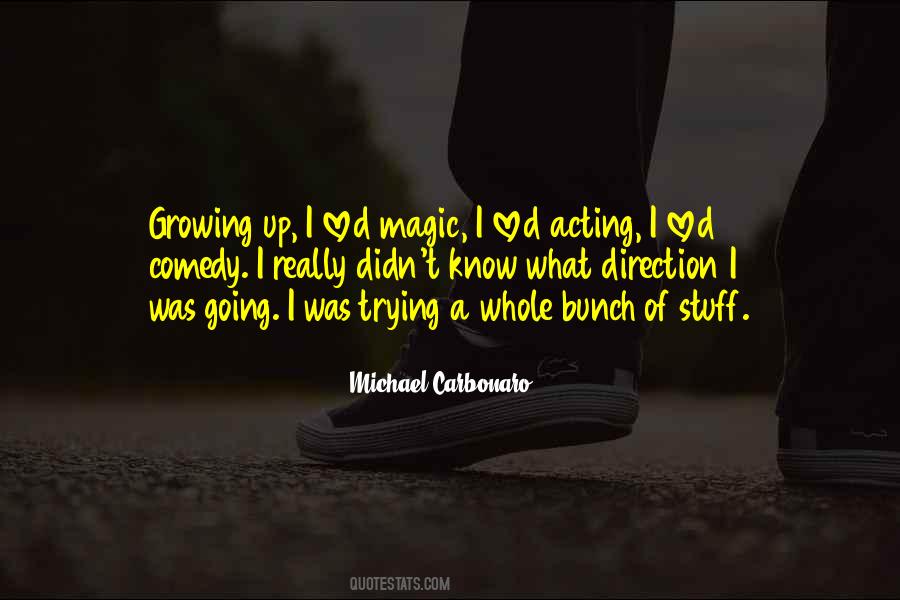 #6. My goal is to get people to really believe that the impossible is real, and not that I'm responsible for it. I want them to believe that they're having the most unusual, magical and bizarre days of their lives.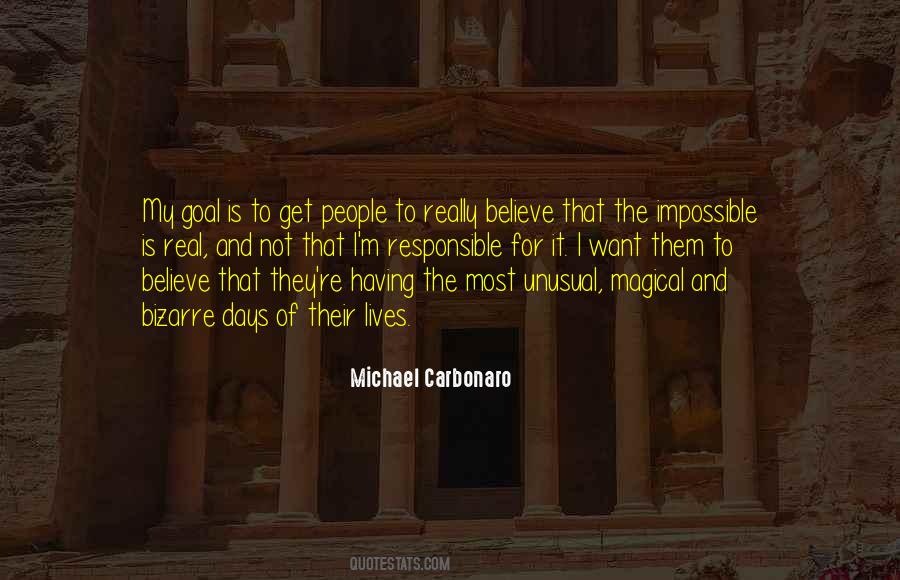 #7. I have heard I look like the guy from 'The Carbonaro Effect.'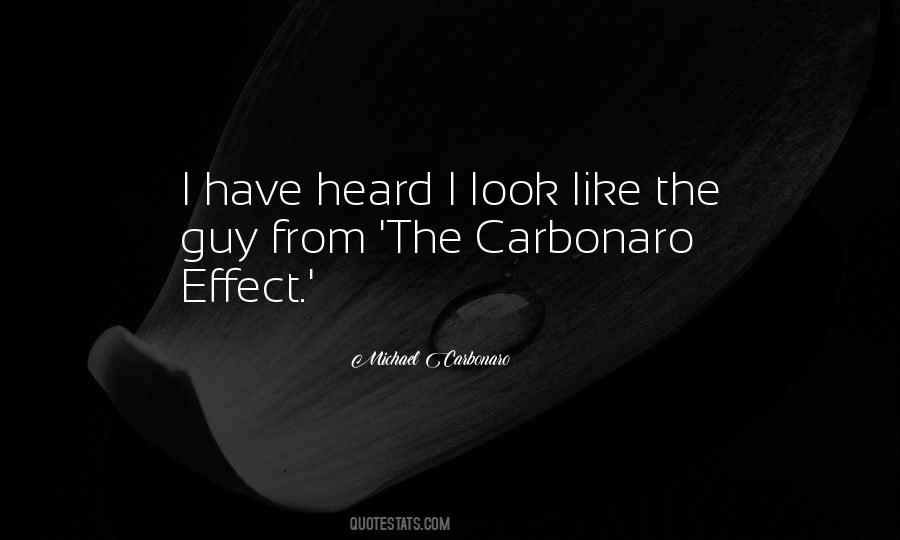 #8. At first, all is black and white.
Black on white.
That's where I'm walking, through pages.
These pages.
Sometimes it gets so that I have one foot in the pages and the words, and the other in what they speak of.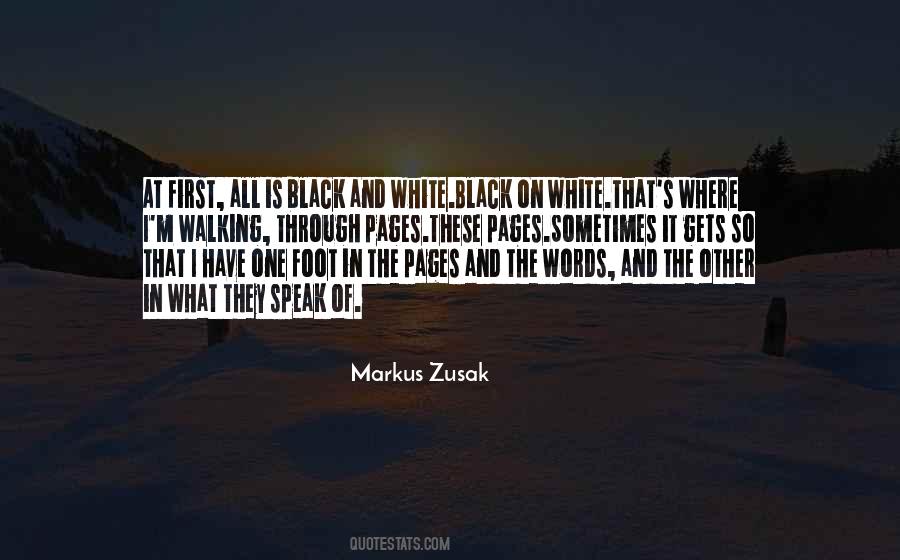 #9. Alan Funt was the first hidden-camera magician. It was the playful nature of the way he worked that really inspired me. A lot of prank shows and hidden-camera shows can be a little mean-spirited. Funt was never like that.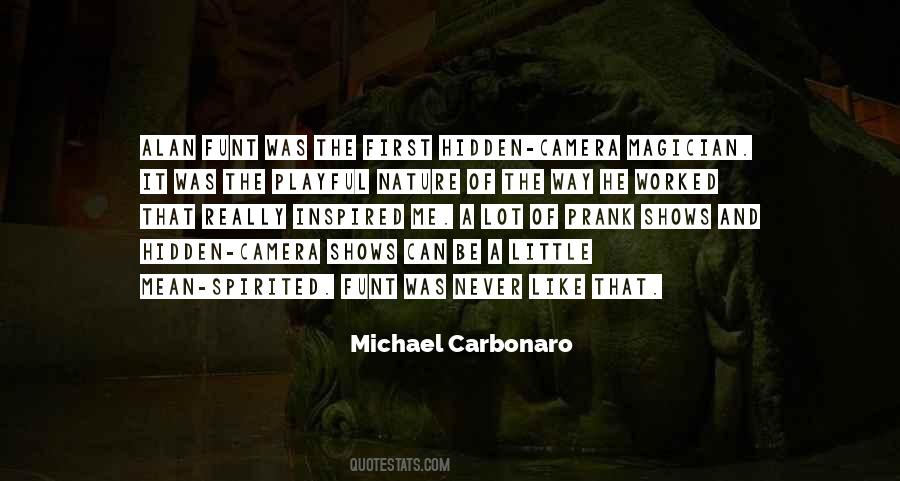 #10. Magic is like special effects live, and I love to perform, so it sounded like doing magic tricks were a good way to entertain people.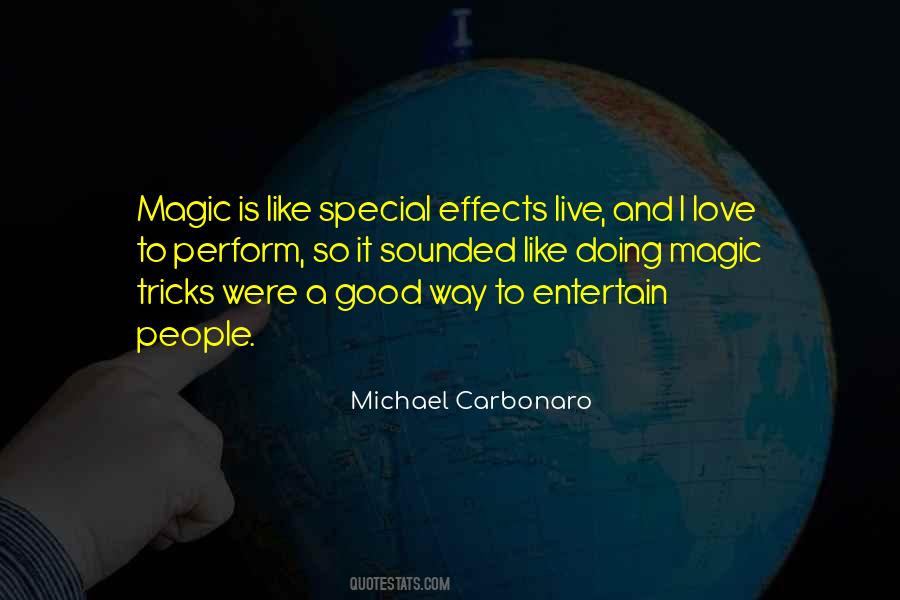 #11. I don't want to be 'the magician'; I want to be an innocent bystander along with the magical moment.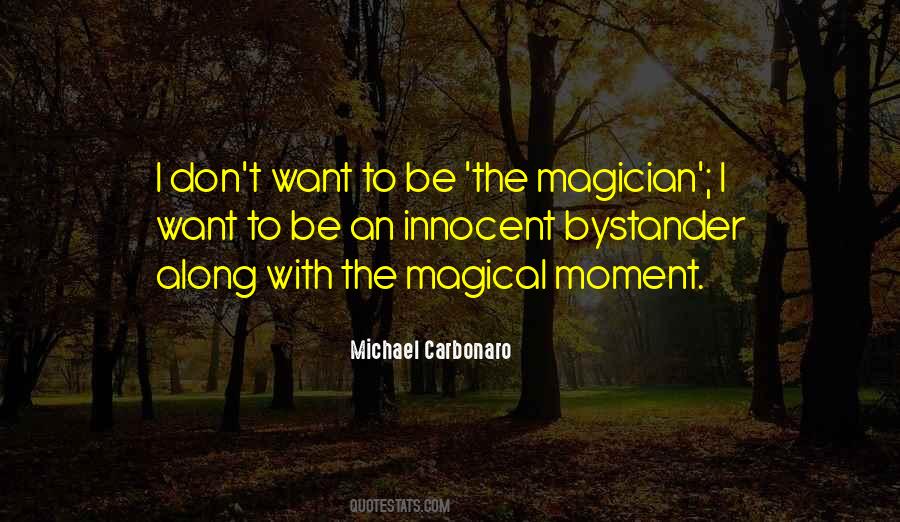 #12. I like the au naturel thing you have going on. Girls don't come over here like that."
"I was coerced into coming here. It didn't occur to me to impress you," I said, aggravated that my plan had failed.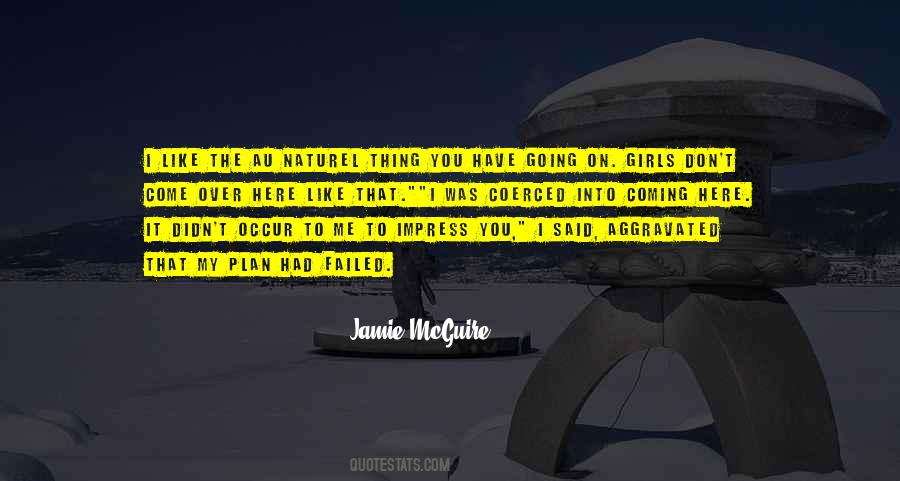 #13. Books are humanity in print.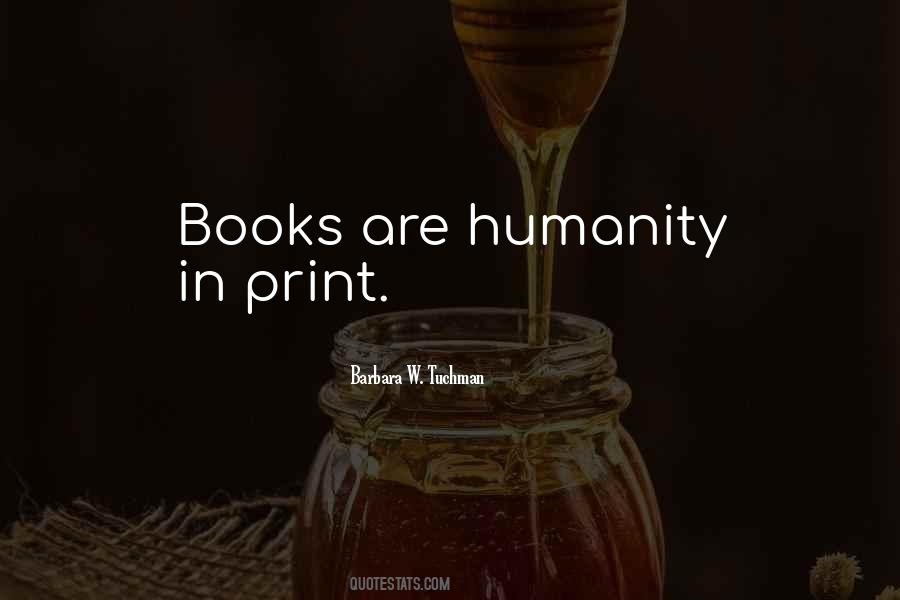 #14. I love acting on television and look forward to more roles, for sure. And I also love and need to perform live shows.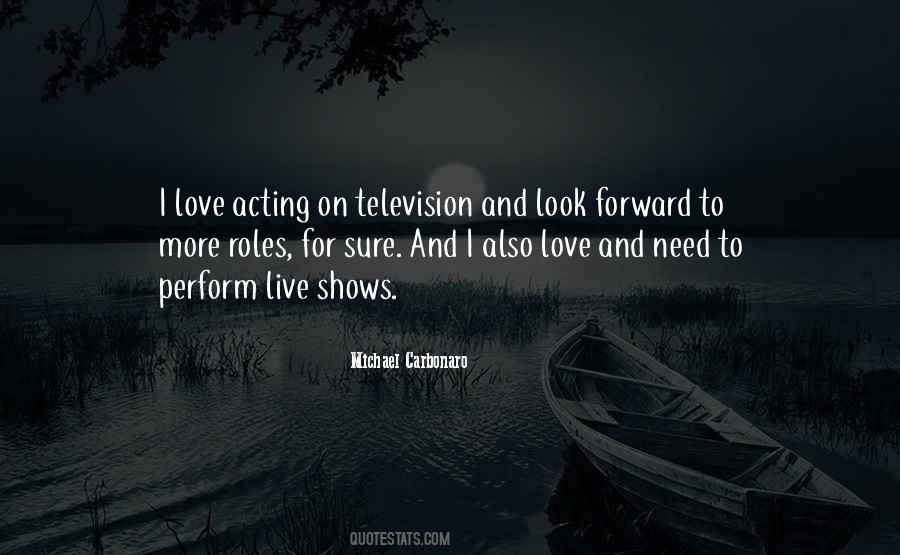 #15. Magic is really performing special effects live.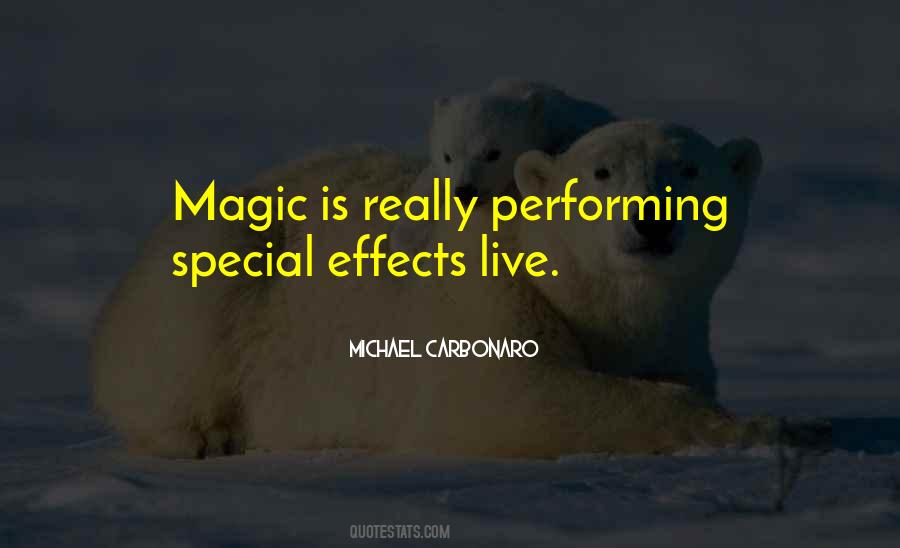 #16. Life is this simple: we are living in a world that is absolutely transparent and the divine is shining through it all the time. This is not just a nice story or a fable, it is true.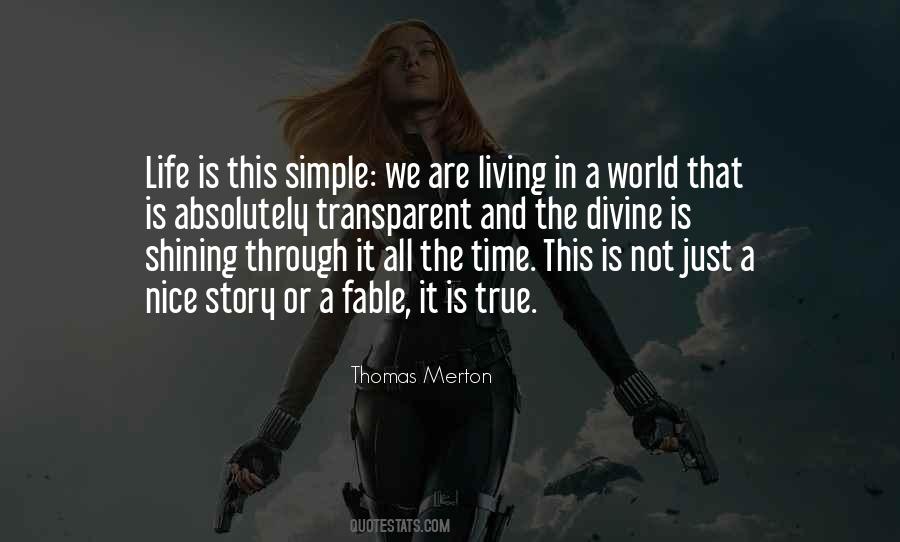 #17. My goal was becoming the next David Copperfield. I learned how to be a performer by emulating him as a kid - his formula of just talking to people onstage, being free to improvise, being charming and witty with a crowd, together with great, beautiful magic.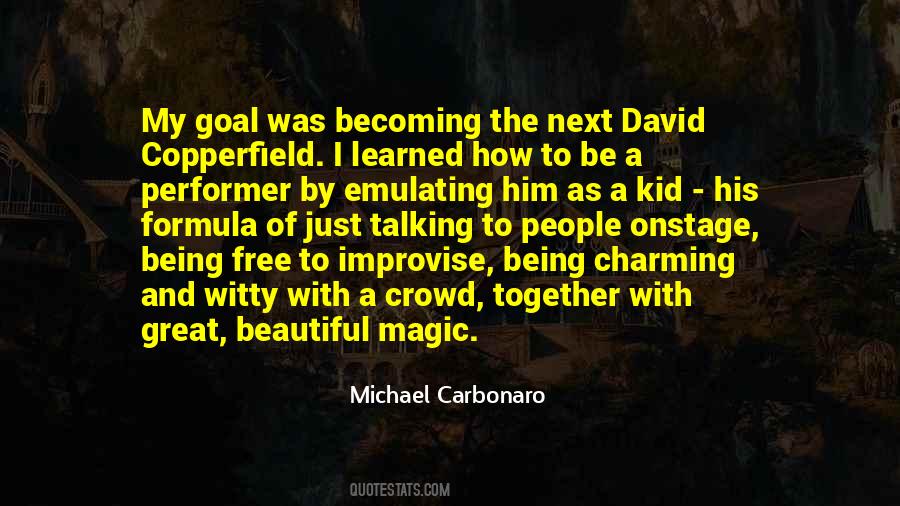 #18. I'll order anything that has the word 'fig' or 'crusted' in the menu description.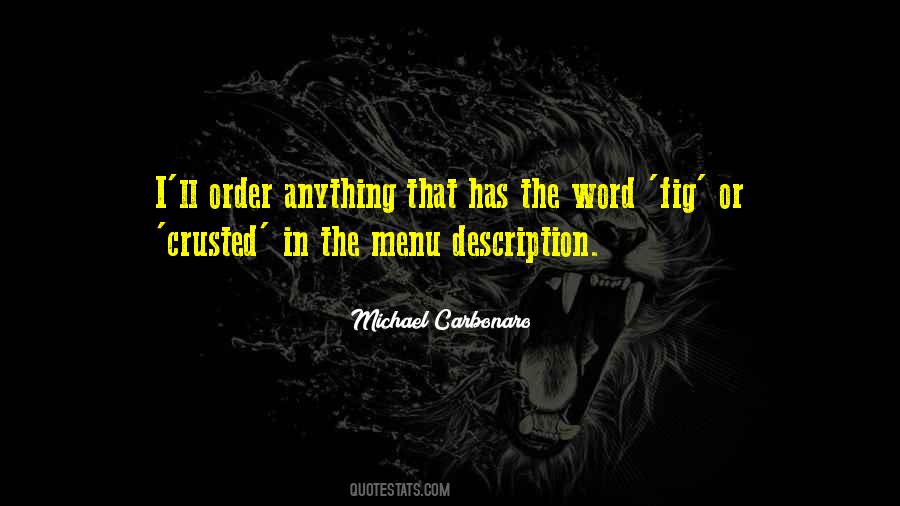 #19. I am a hopeless mamma's boy.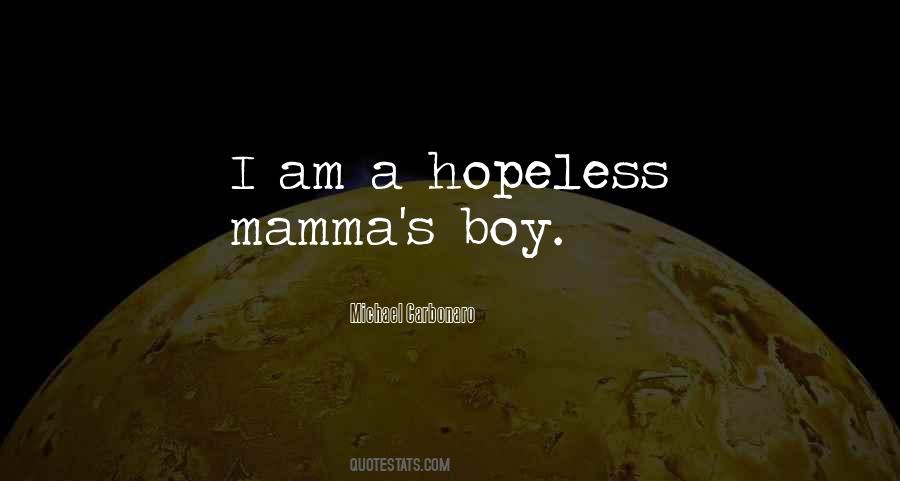 #20. I was certain when I was about 10 years old that I was going to be a special effects artist or a make-up man. I loved that stuff and pursued it for quite some time, actually.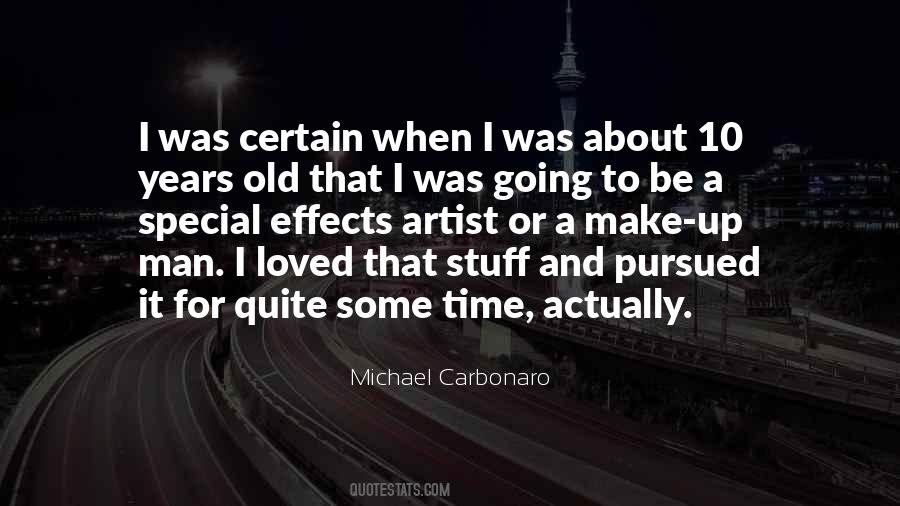 #21. The goal is to really blur the line. Can you perform a magic trick in a way that someone doesn't think it's a magic trick but is something amazing they haven't seen before? Then they have to wrestle with reality.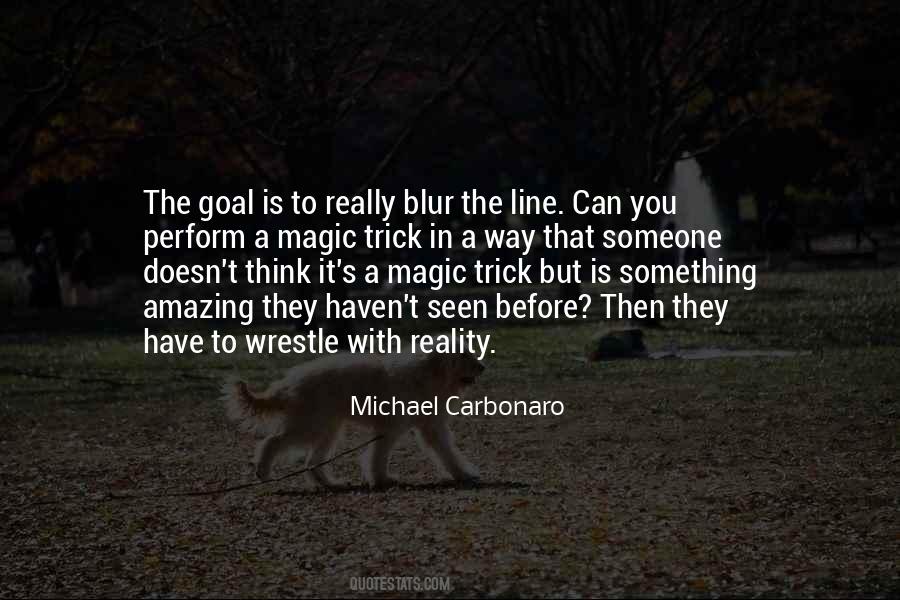 #22. I might be 'Candid Camera's number one fan.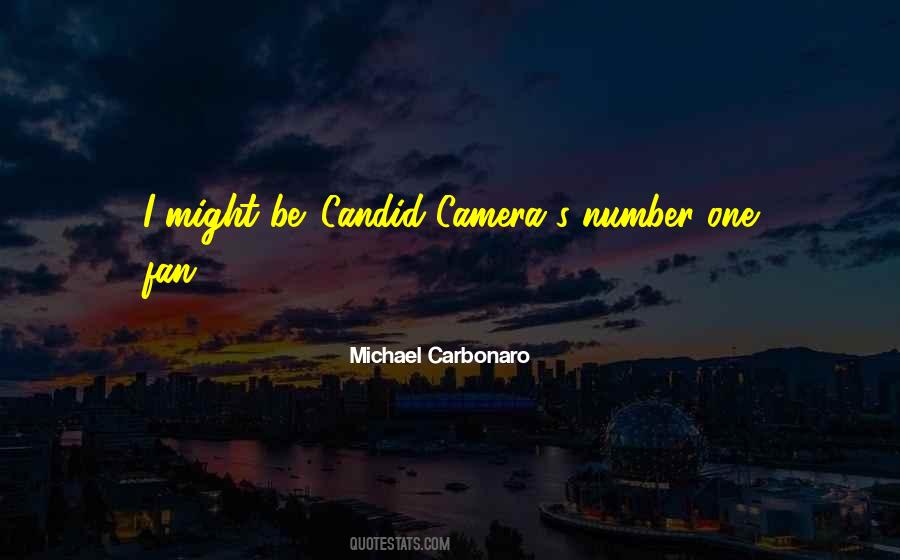 #23. I'm doing everything I can to take the magician out of the equation of magic.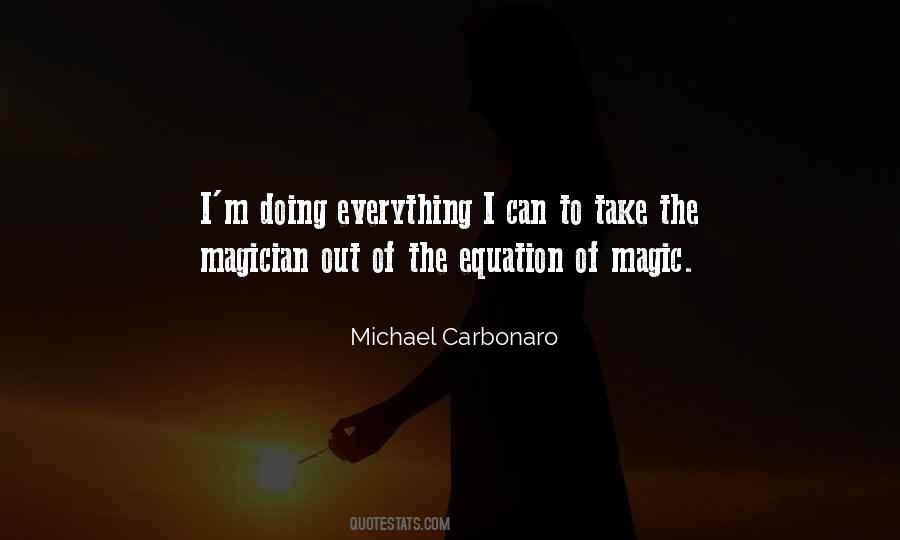 #24. I found that if I stack the moments correctly, people will believe in the most outrageous things.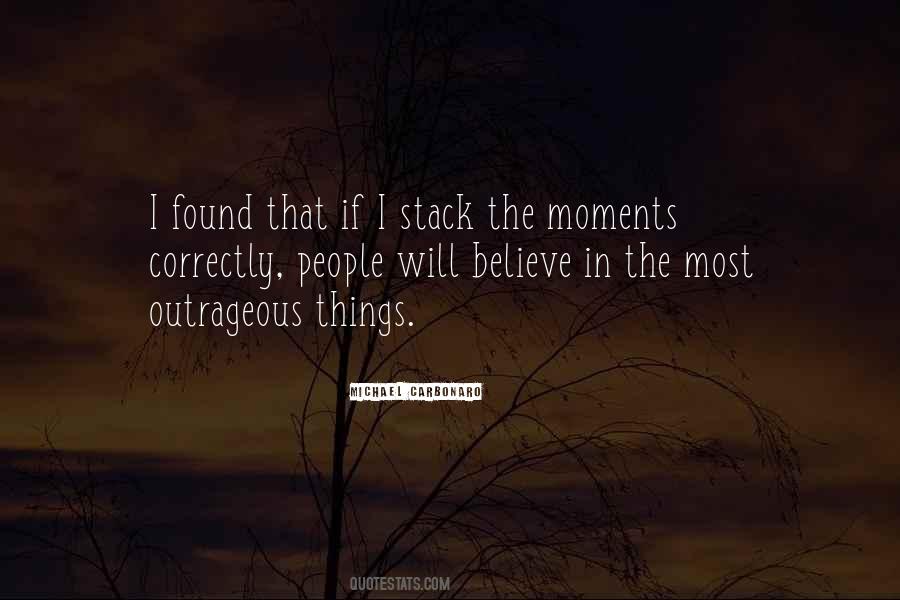 #25. When you're learning how to do magic, the first rule is 'never reveal a secret.' In a way, by telling someone I'm a magician, it kind of gives away the best secret of all ... How interesting to take the magician out of the equation of a magic show.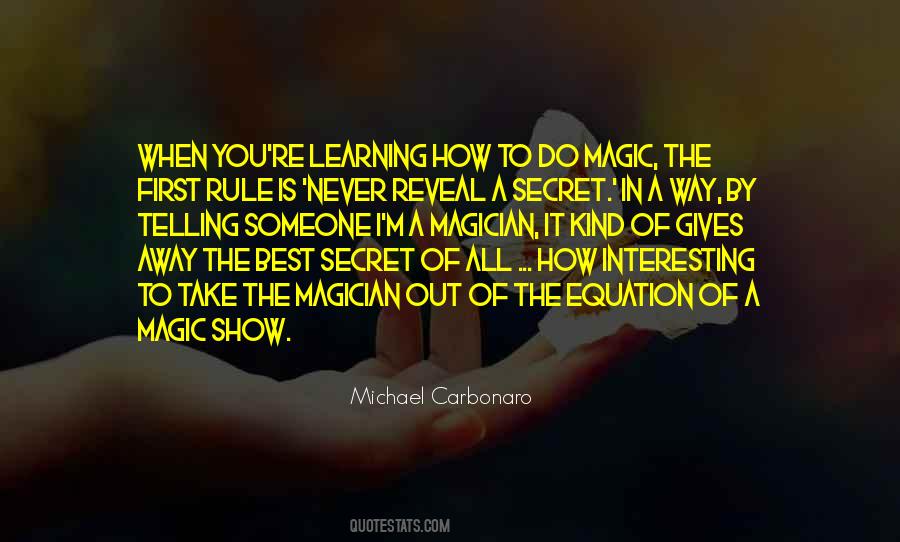 #26. There's magic all around us: Our smartphones are magical, 3-D printers are magical. So I feel that as a magician, if I can pull off something that seems real and convincing enough that I can explain why it's happening and have people believe it, it really is fascinating. And funny.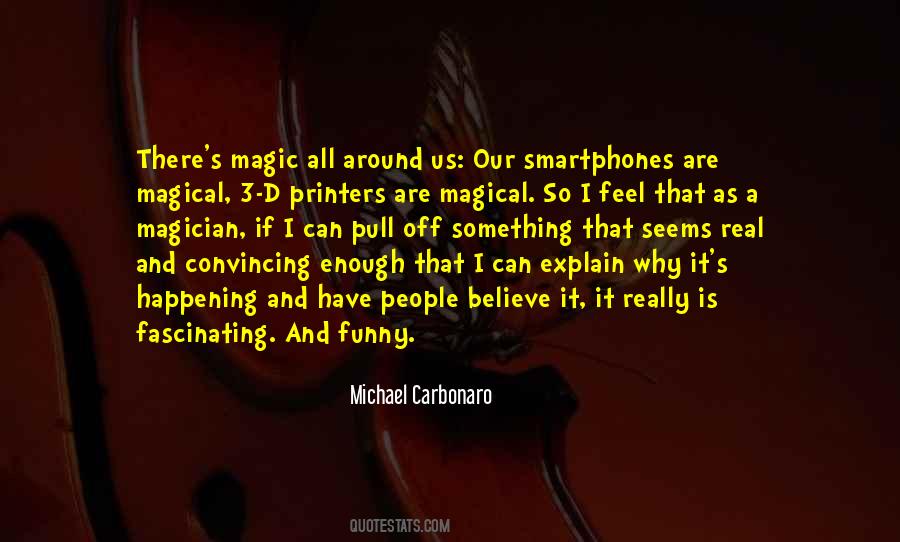 #27. I've always performed magic as a kid.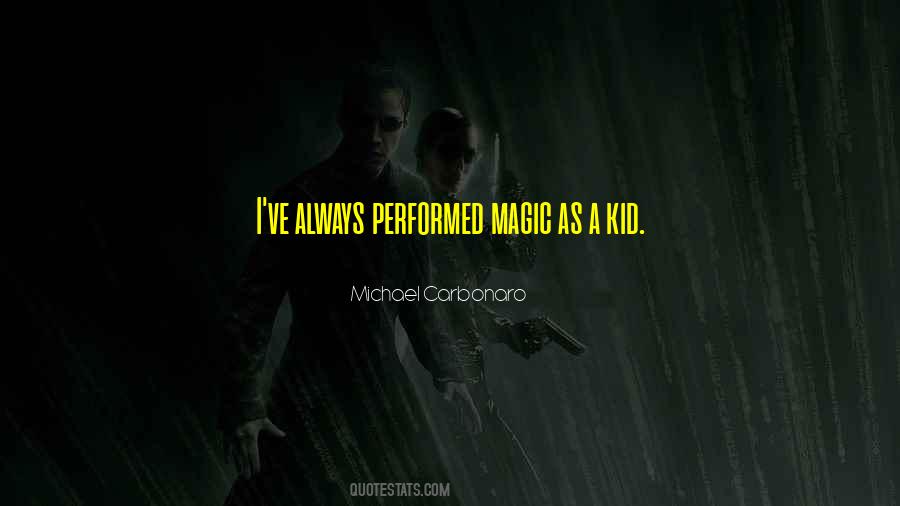 #28. He had had a severe shock some weeks earlier, when, having narrowly failed to capture a large grey-brown hare for his dinner, it had stopped at the edge of the forest, looked at him with disdain, and said, 'Well, I hope you're proud of yourself, that's all,' and had scampered off into the long grass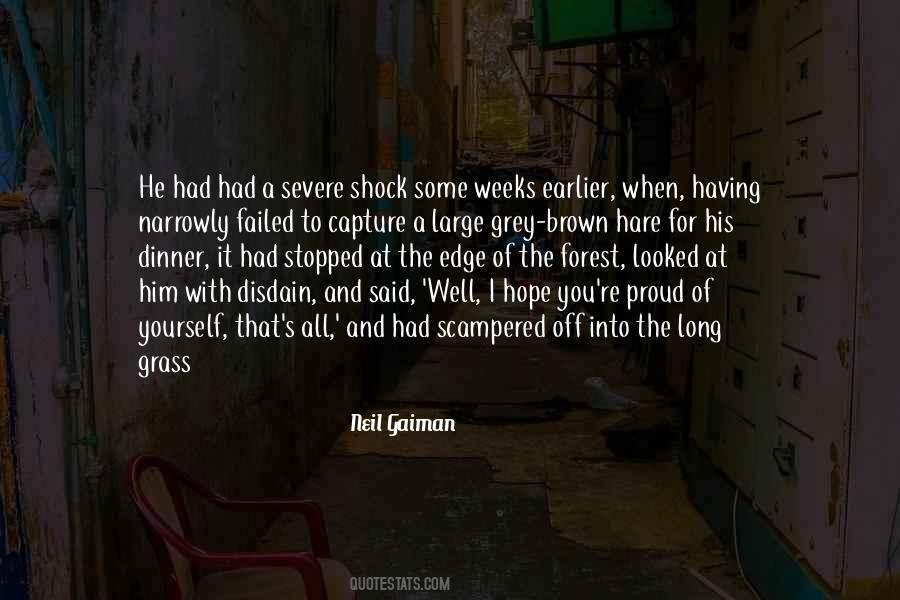 #29. I went to NYU completely with the idea I wanted to be the next David Copperfield.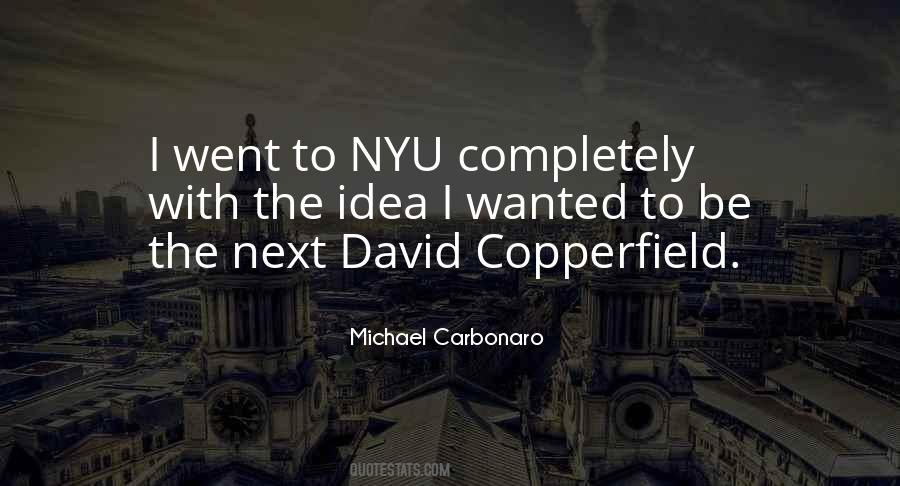 Famous Authors
Popular Topics