List of top 32 famous quotes and sayings about best gift ever received to read and share with friends on your Facebook, Twitter, blogs.
Top 32 Best Gift Ever Received Quotes
#1. The best V-Day gift I've ever received was a personalized photo collage.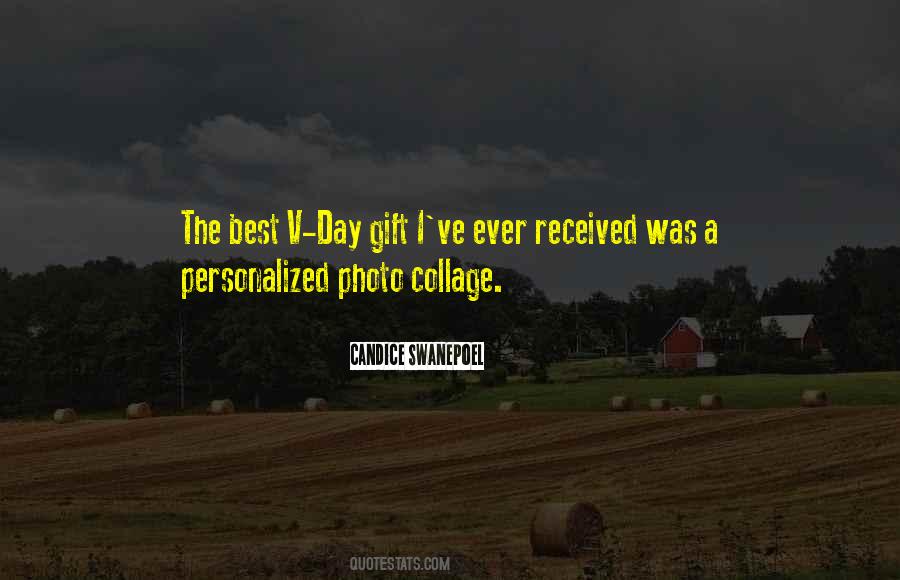 #2. The forgiveness of God is a gift to be received, not a reward to be merited.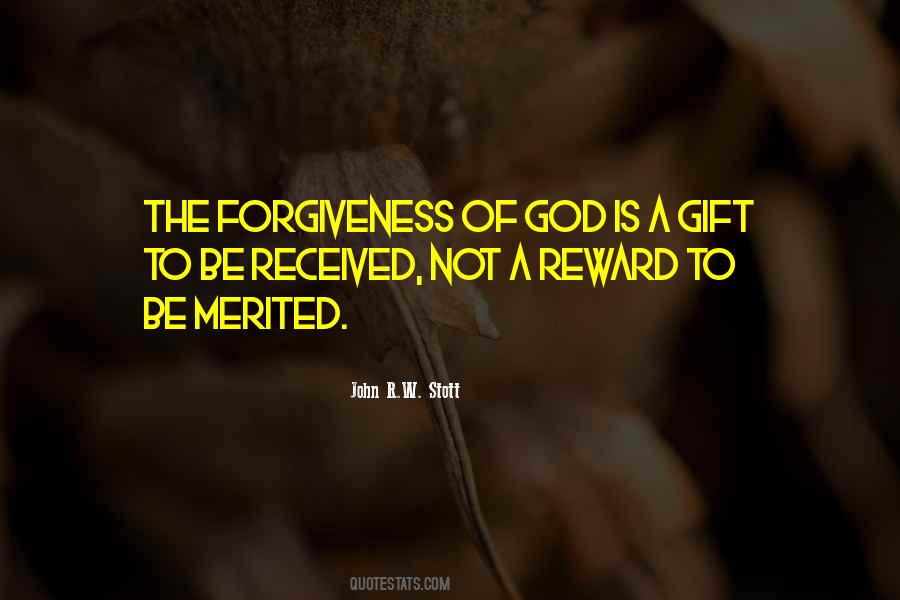 #3. She felt as though she'd been unforgivably negligent - careless! sloppy! - with the most precious, wonderful gift she'd ever received.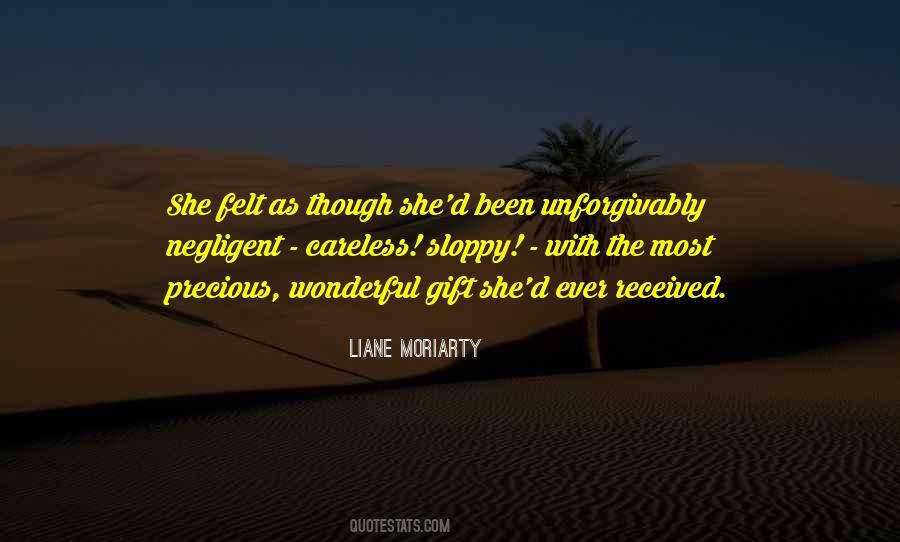 #4. Freedom is not a gift received from the State or leader, but a possession to be won every day by the effort of each and the union of all.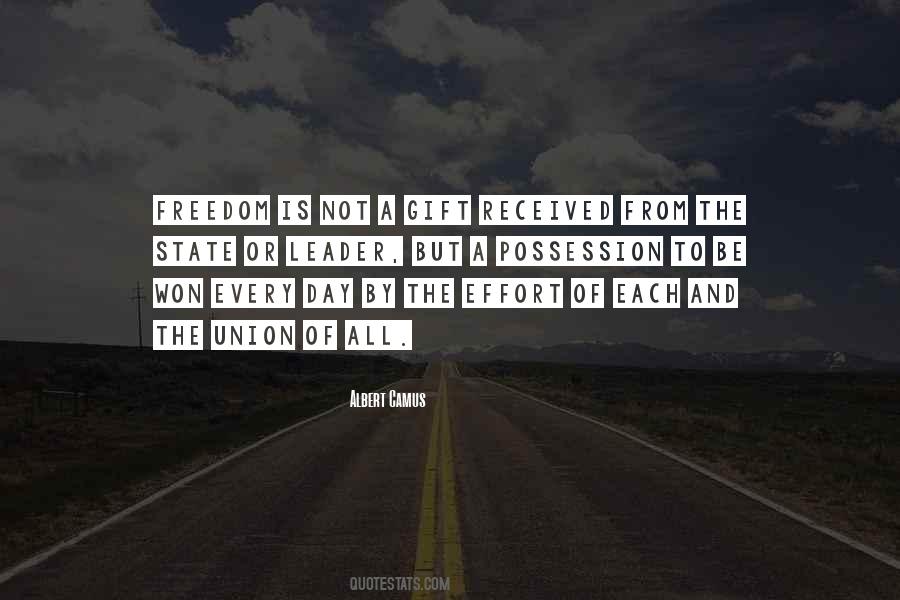 #5. Freedom, especially a woman's freedom, is a conquest to be made, not a gift to be received. It isn't granted. It must be taken.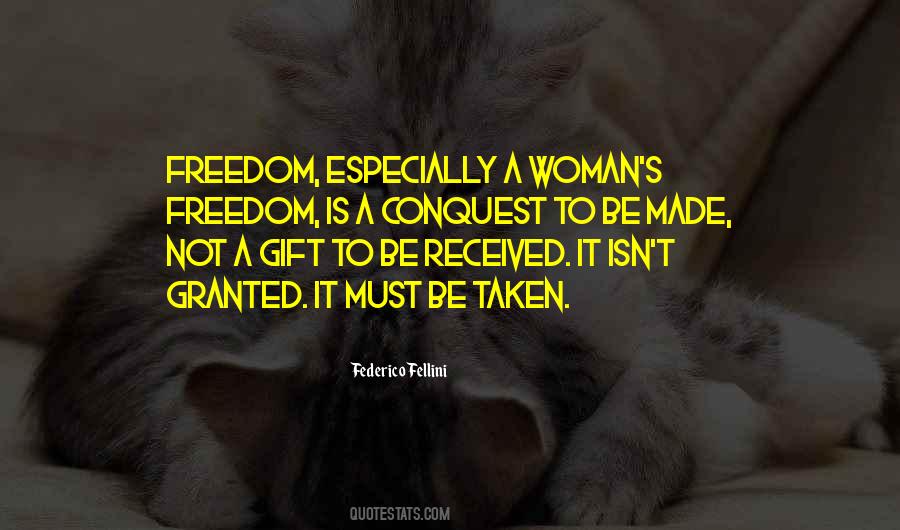 #6. I know what I have given you ... I do not know what you have received.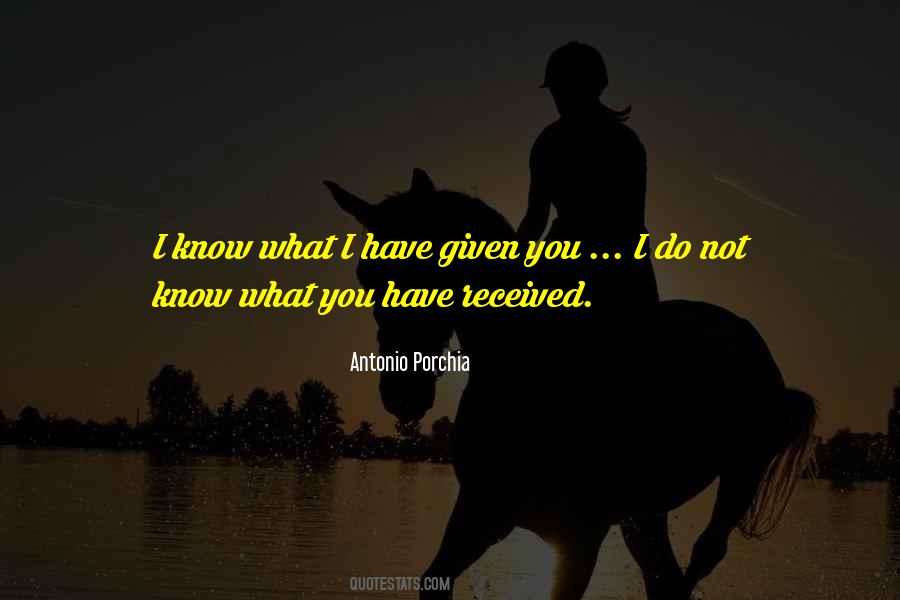 #7. The greatest gift we have ever received, and ever will or could receive, is the Spirit of God Himself. He enters the essence of our human form and changes us from within. He fills us with joy, love and peace. He subdues our passions and transforms our very being into the likeness of Christ.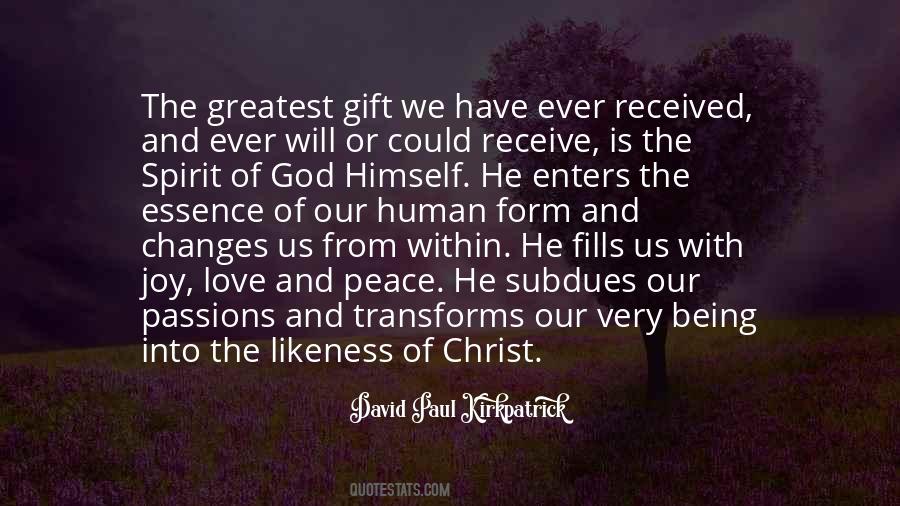 #8. It has been a very long time since I've received a gift as extraordinary as you.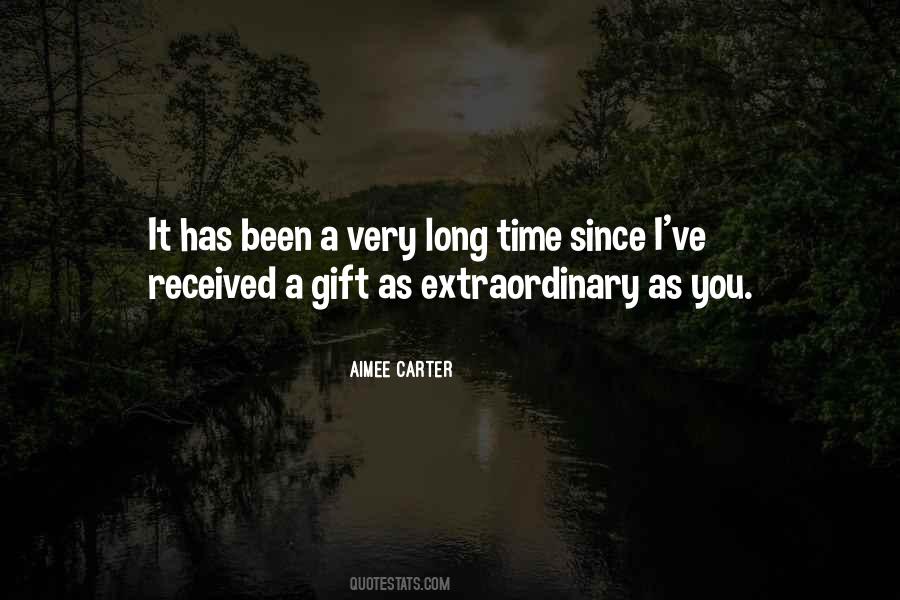 #9. There are many people who have the gift, or failing, of never understanding themselves. I have been unlucky enough, or perhaps fortunate enough to have received the opposite gift.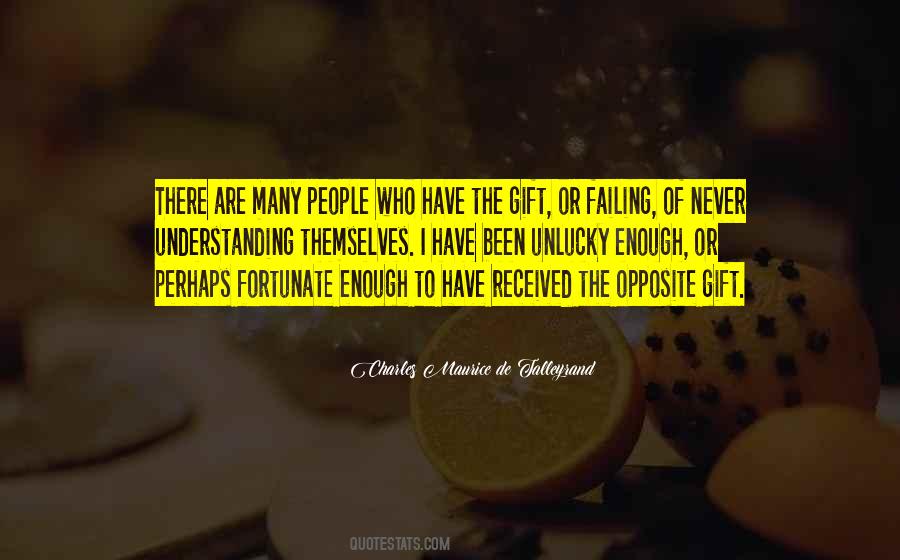 #10. I received a gift
it was the first decent piece of instruction about marriage I had ever been given in my 25 years of live. Does your husband make you a better person?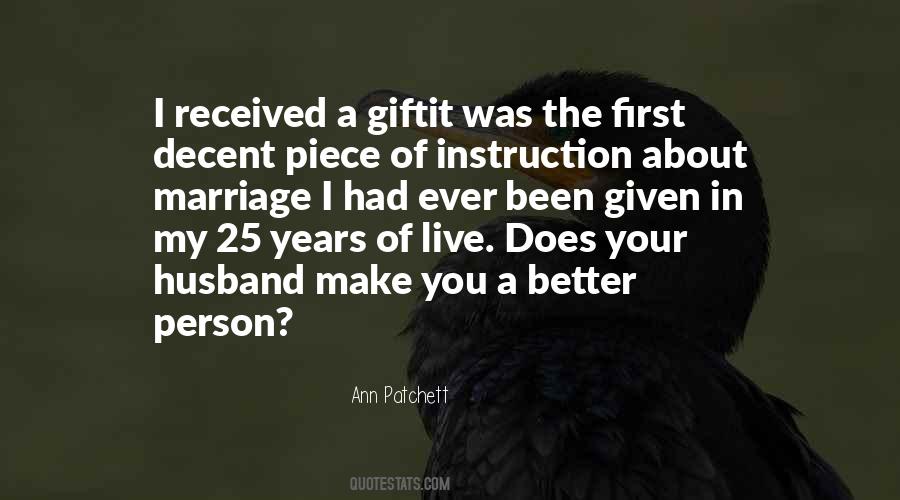 #11. The gift of love is the gift of the power and capacity to love, and therefore, to give love with full effect is also to receive it. So love can only be kept by being given away, and it can only be given perfectly when it is also received.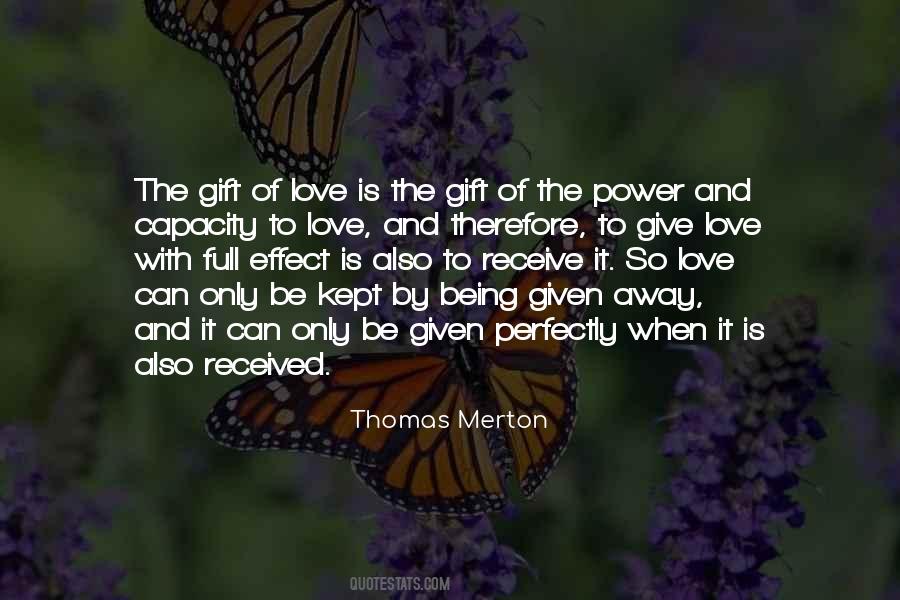 #12. we have already received the most treasured gift, the most amazing sacrifice of all. What God gave, His most prized possession - the most prized possession - His Son.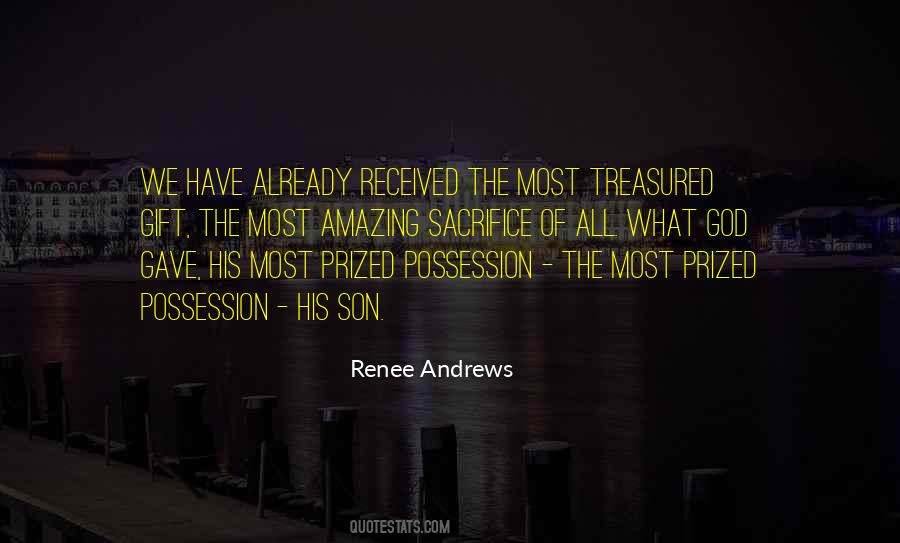 #13. I love my Pain,Because this is the only gift which i received by My most loving person.and its so costly for me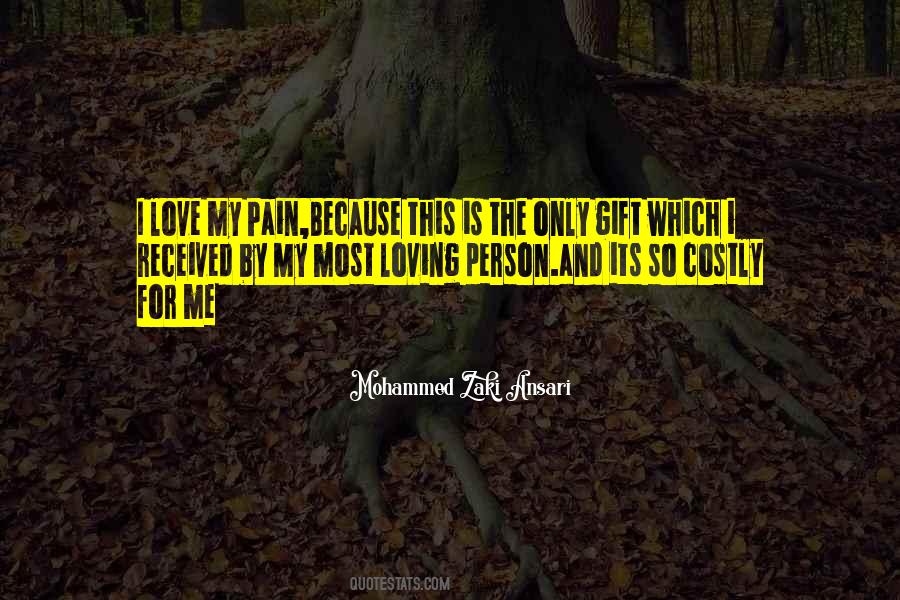 #14. Love can be begged, bought, or received as a gift, one can find it in the street, but one cannot steal it.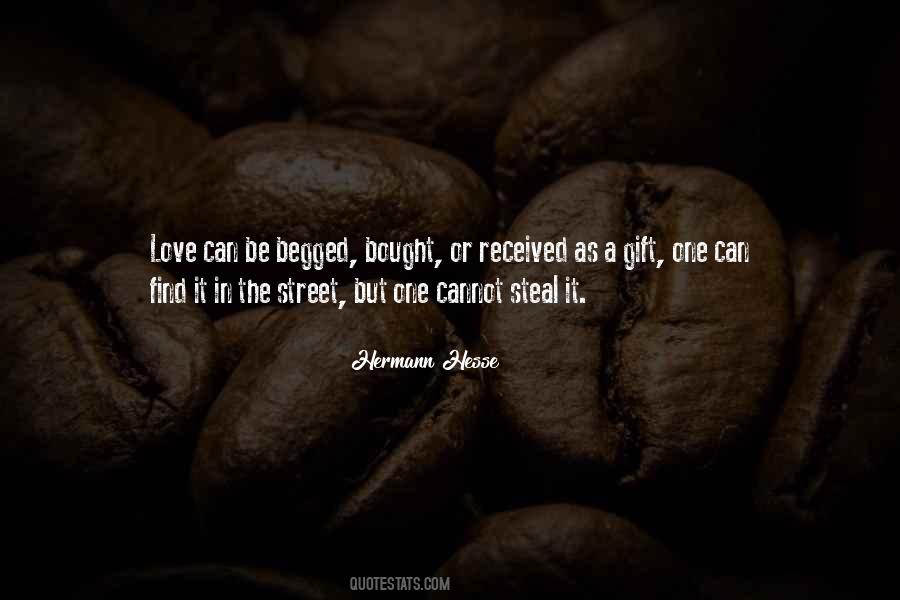 #15. The biggest gift I received as a martial artist is without a question the capacity to be in peace.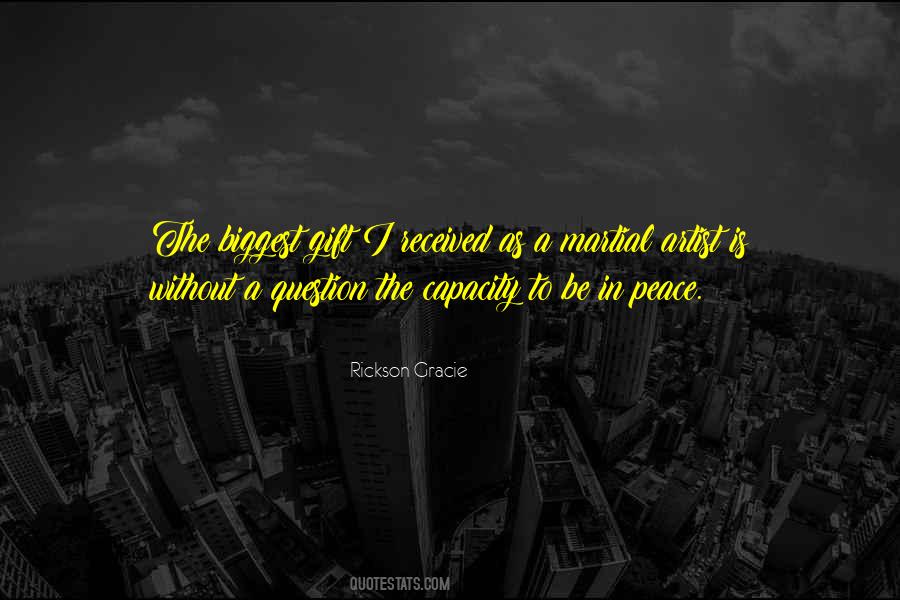 #16. People have one year after the wedding to send a gift. Thank-you notes must be written immediately. If you don't receive an acknowledgment within three months, phone and ask if it was received. If the bride and groom are embarrassed, fine. They deserve to be.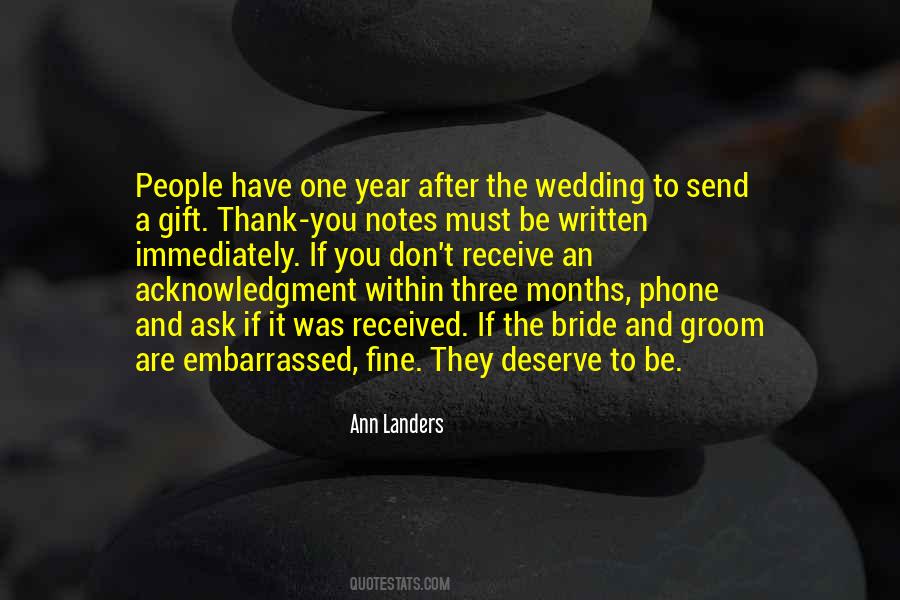 #17. Each one should use whatever gift he has received to serve others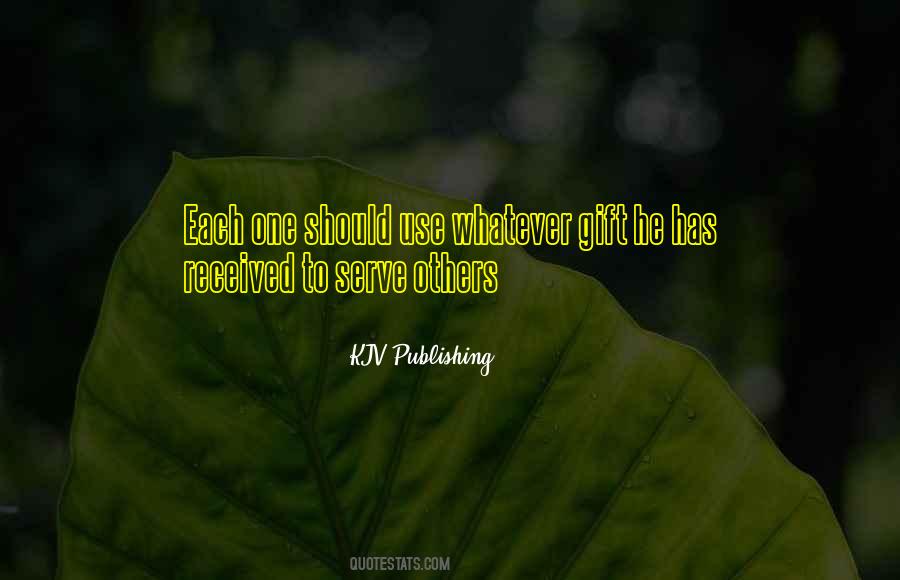 #18. An essential portion of any artist's labor is not creation so much as invocation. Part of the work cannot be made, it must be received; and we cannot have this gift except, perhaps, by supplication, by courting, by creating within ourselves that 'begging bowl' to which the gift is drawn.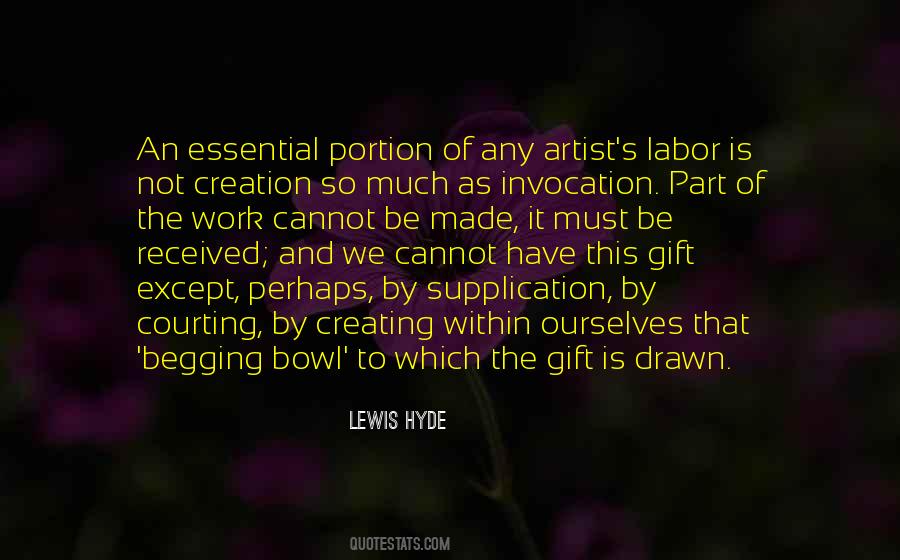 #19. Holiness ... is nothing we can *do* ... It is gift, sheer gift, waiting there to be recognized and received. We do not have to be qualified to be holy. We do not have to be qualified to be whole, or healed.Made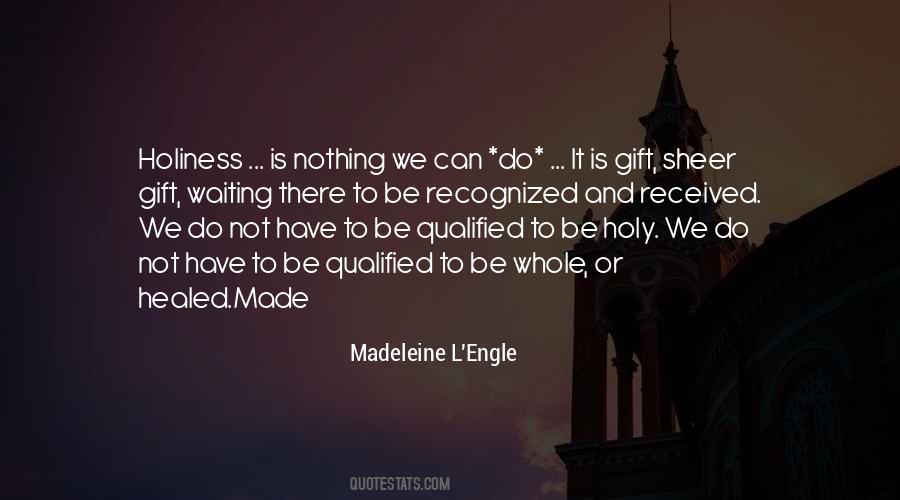 #20. Become a gift in the lives of others and you will always be well received.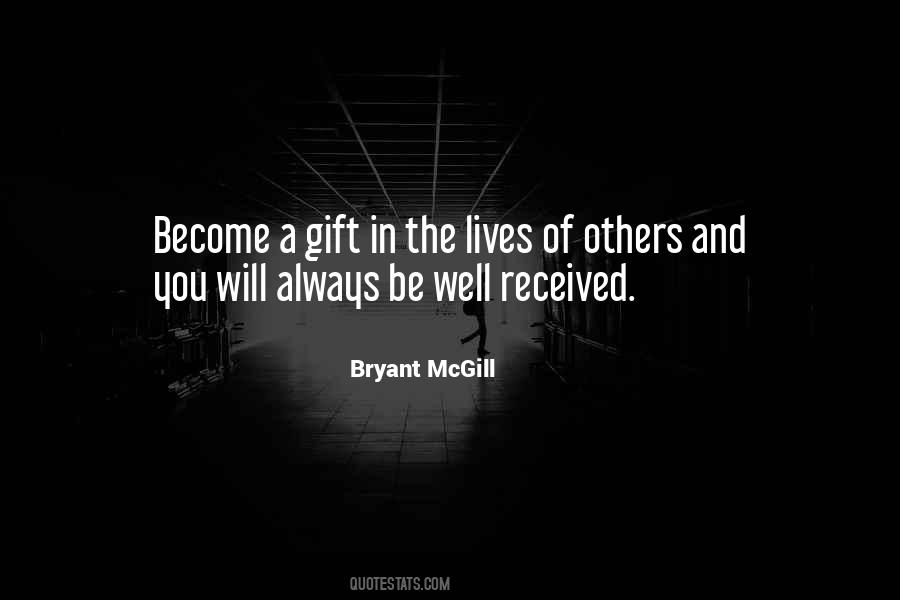 #21. God has given different gifts for different people. There is no basis for feeling inferior to another who has a different gift. Once it is realised that we shall be judged by the gift we have received, rather than the gift we have not, one is completely delivered from a false sense of inferiority.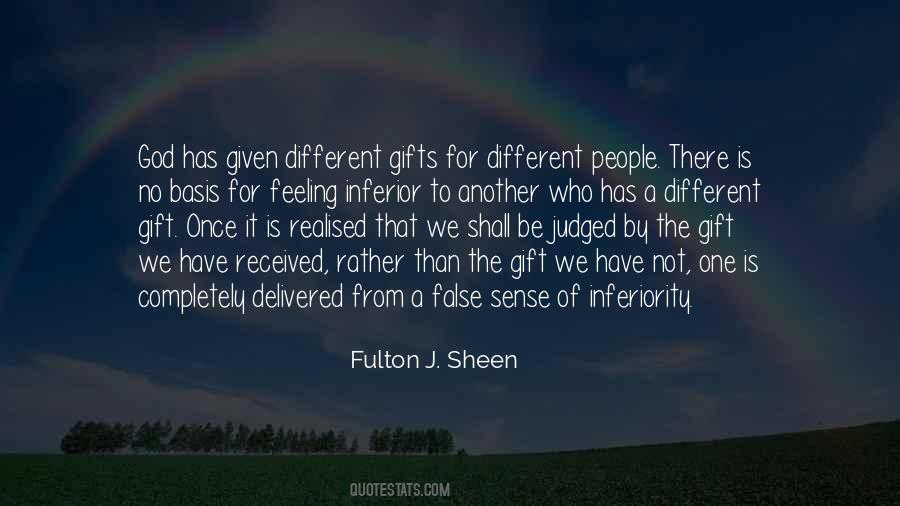 #22. Giving is a really big thing around Christmas, as well it should be. Christmas is about giving, and it all stems from the greatest gift the world has ever received - the gift of Jesus Christ.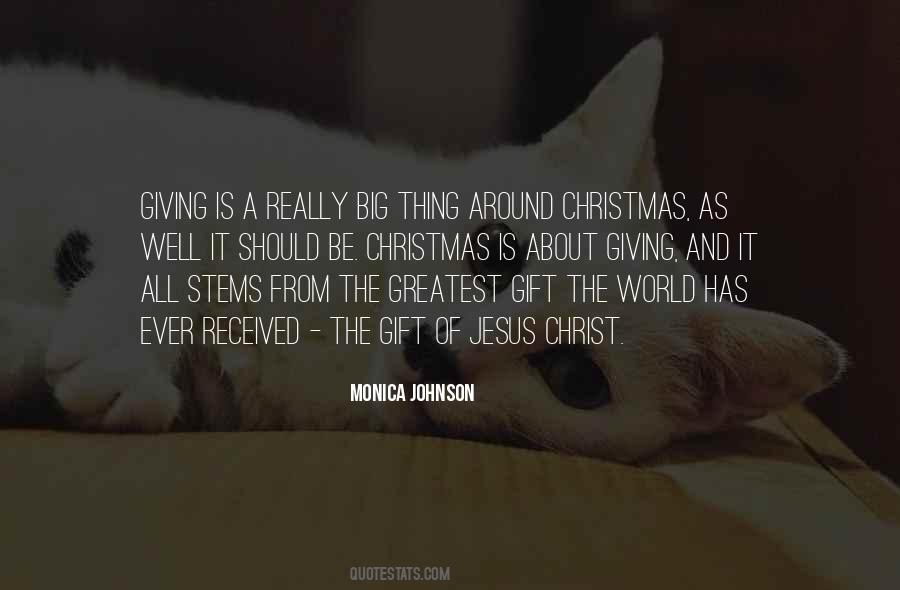 #23. Before anything else, you have received breath - the gift of life itself. The first word about you is GIFT.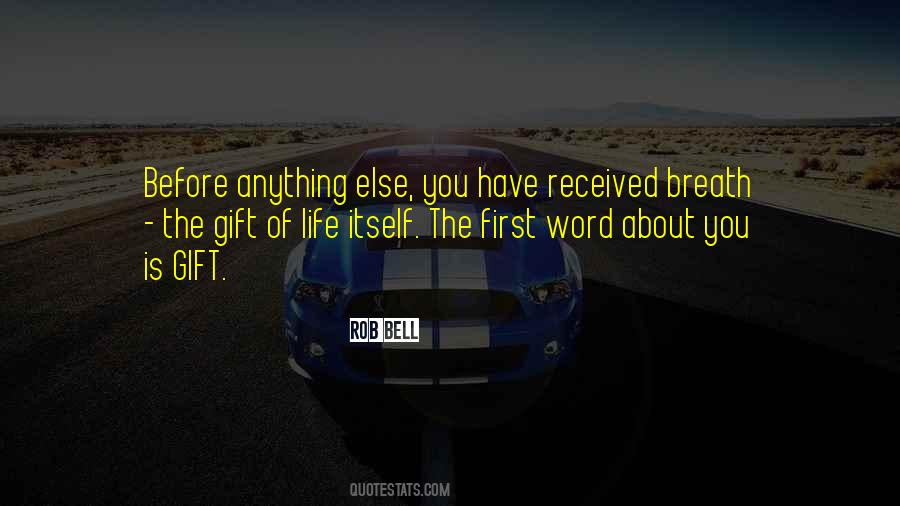 #24. Gratitude makes us feel bursting with delight, just to remember the gifts we have received. Thus we are doubly blessed when we receive something: for the gift itself and later, in recall, for the miracle of having been given it.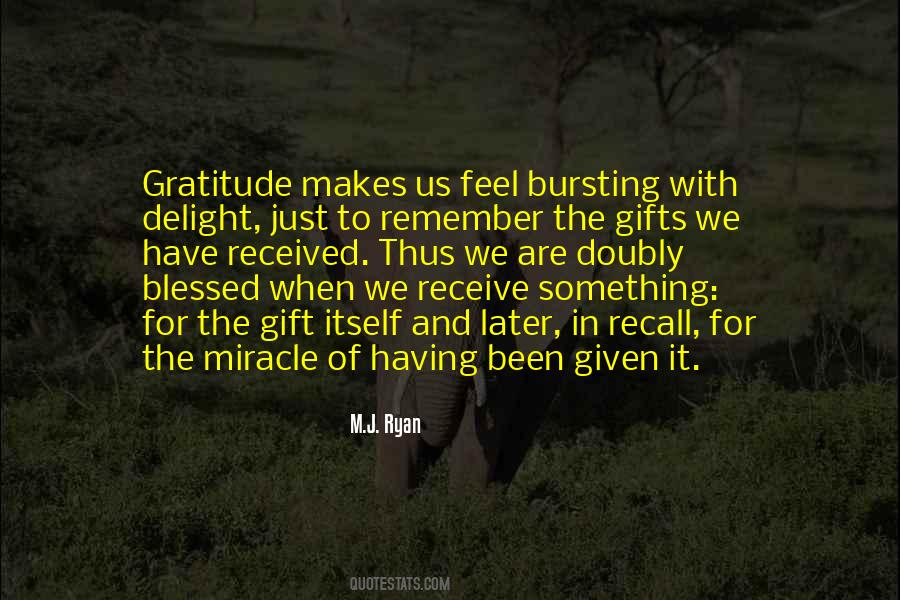 #25. She felt HORRIBLE. It was the greatest Valentine's Day gift I've ever received.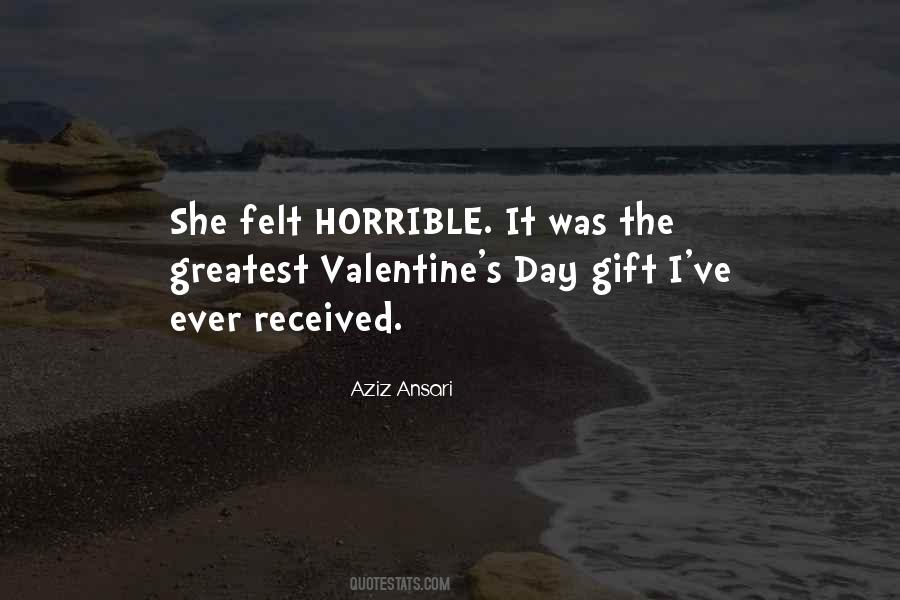 #26. She thought she brought a gift of compassion for those exhausted souls who had not received a chest portion from the people who raised them. If compassion and therapy did not work, she could always send her patients to the local pharmacy for drugs.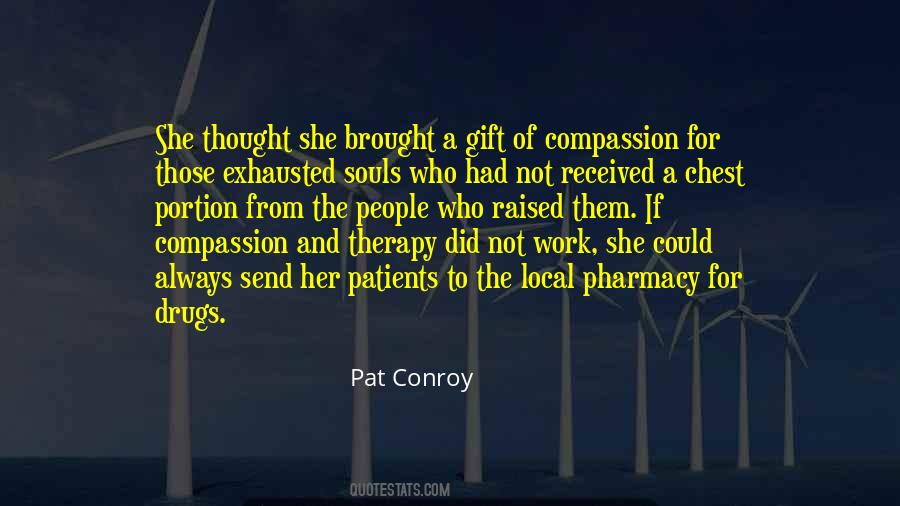 #27. The greatest gift of life is friendship, and I have received it.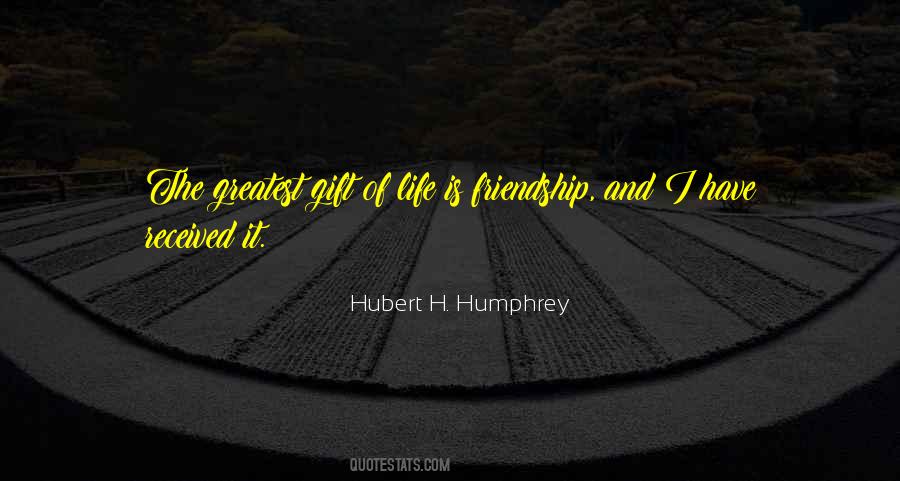 #28. For Mary, the world is something to be mastered, manipulated, and made; for Fanny, the world is a gift to be received with thanksgiving. Fanny is the eucharistic heroine, giving thanks in all times and places.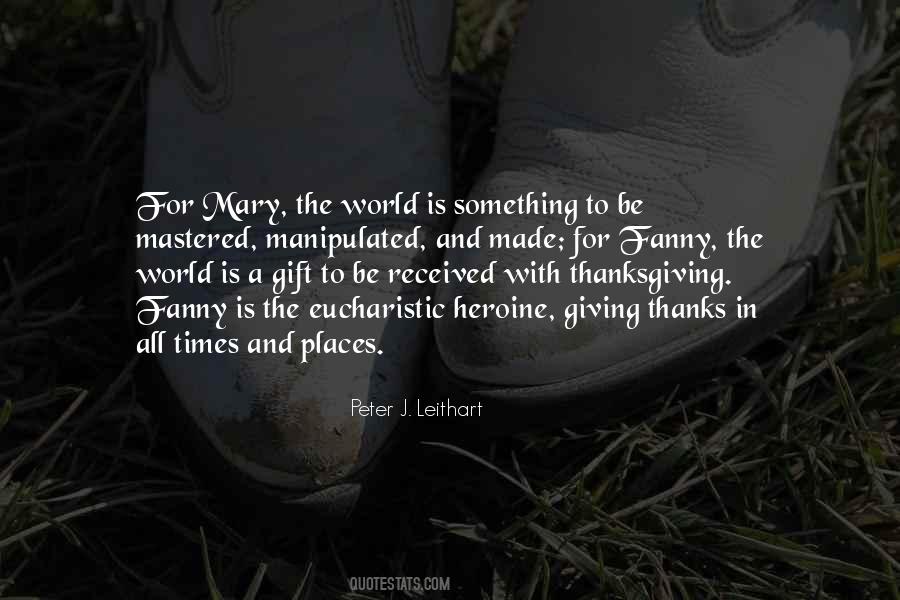 #29. If we have received a precious gift from God, it is our imagination. When we tap into our powers of imagination, we are bombs of possibilities.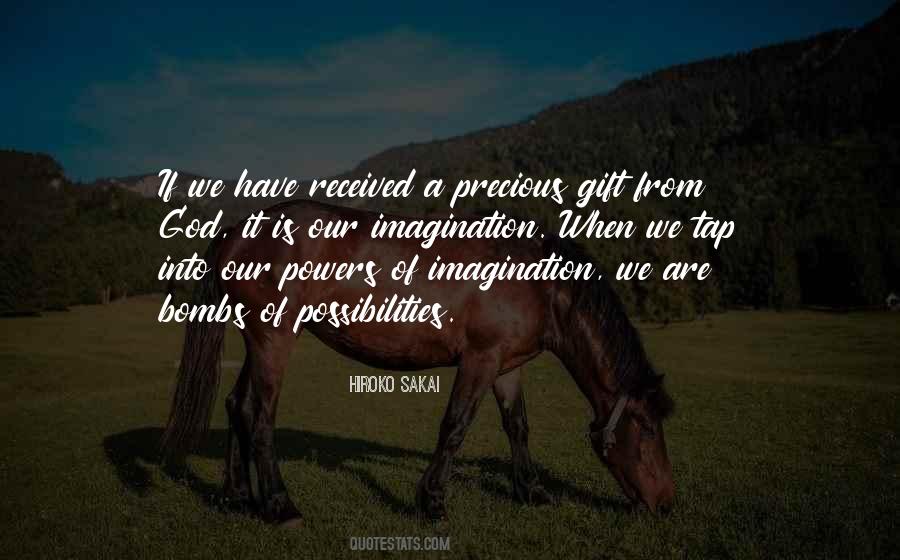 #30. Life is not a gift to be received, but rather, infinite gifts that we can give.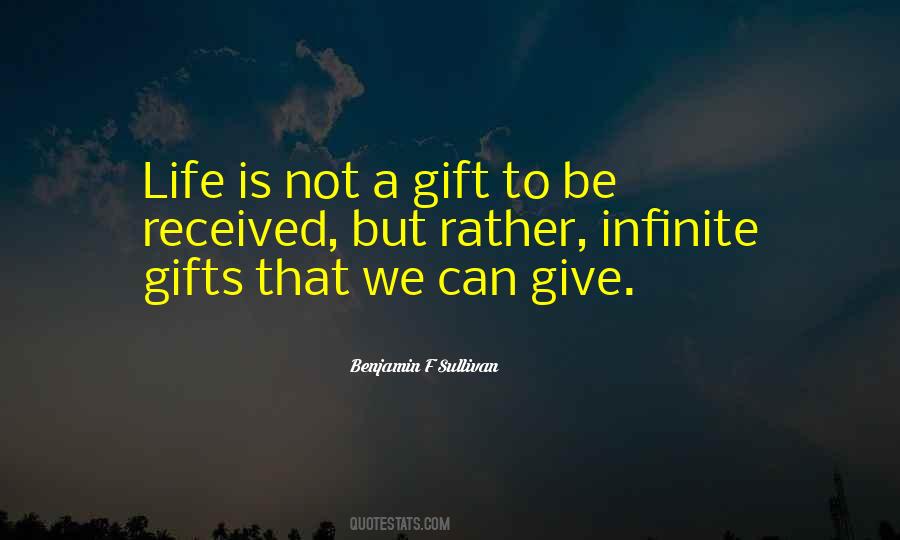 #31. Presents are not "things" but a means for conveying someone's feelings. When viewed from this perspective, you don't need to feel guilty for parting with a gift. Just thank it for the joy it gave you when you first received it.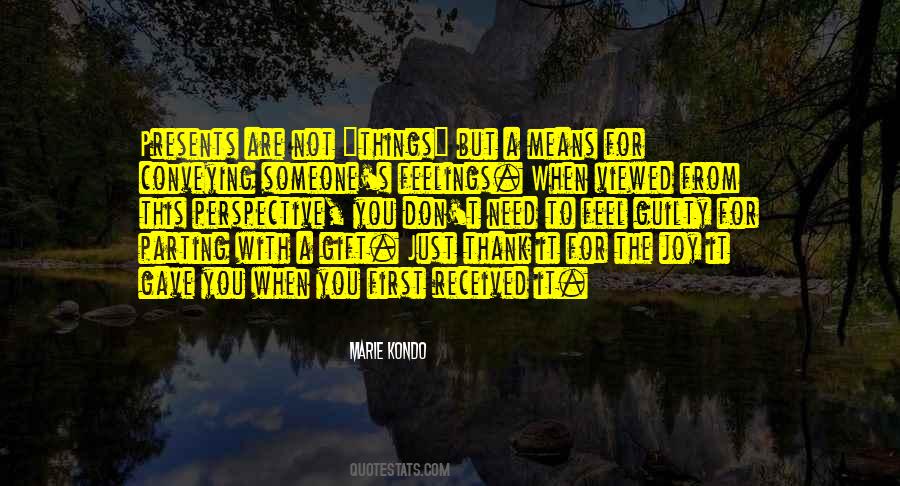 #32. It was no great gift, for there was mighty little wine left; but Signor Cavalletto, jumping to his feet, received the bottle gratefully, turned it upside down at his mouth, and smacked his lips.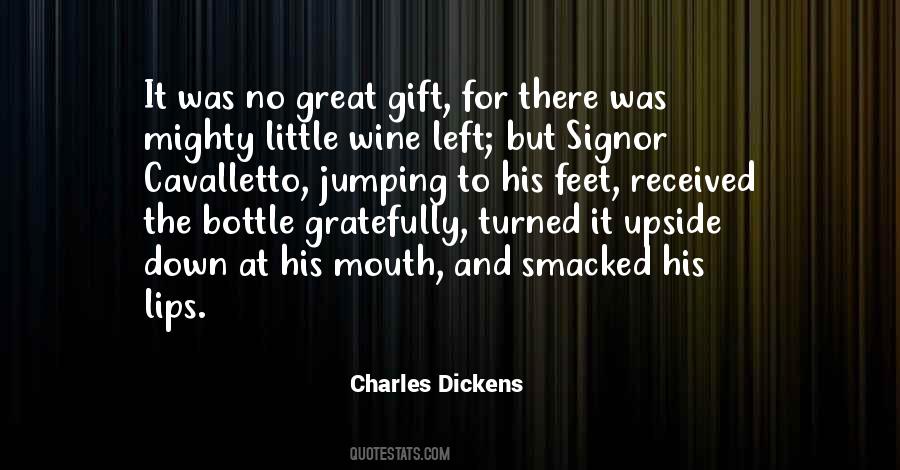 Famous Authors
Popular Topics