List of top 32 famous quotes and sayings about beautiful in every way to read and share with friends on your Facebook, Twitter, blogs.
Top 32 Beautiful In Every Way Quotes
#1. Difficult times have helped me to understand better than before how infinitely rich and beautiful life is in every way, and that so many things that one goes worrying about are of no importance whatsoever.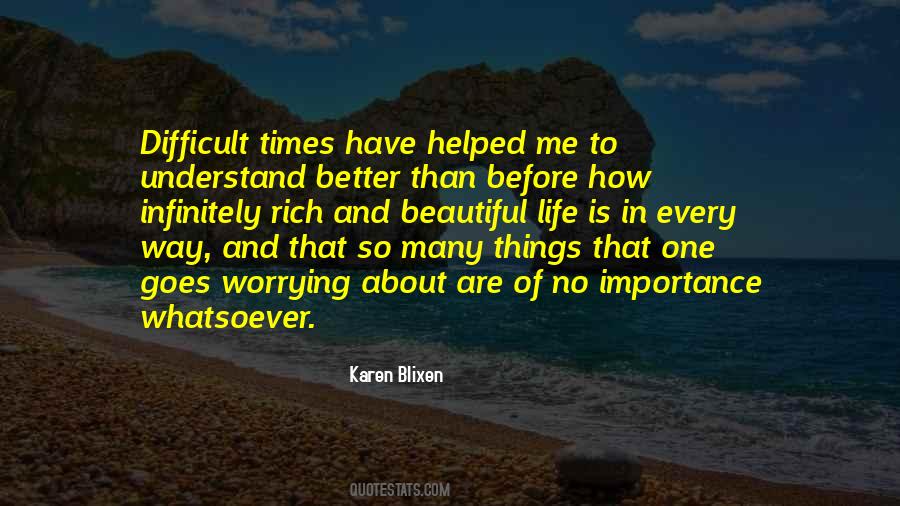 #2. There is a big, beautiful world that could be destroyed by selfishness and foolishness. We musicians have it within our power to help save it. In a small way, every single one of us counts.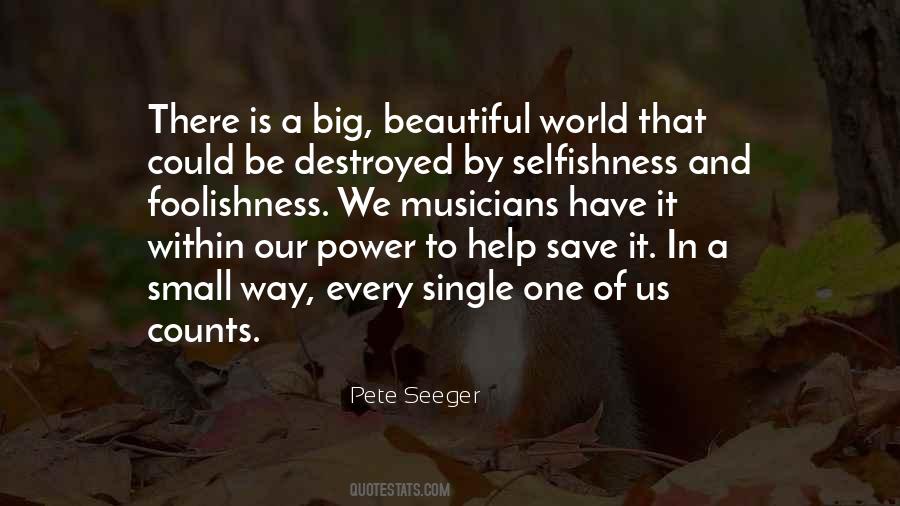 #3. Every woman is beautiful in some way or another, it just takes the right man to see it in them.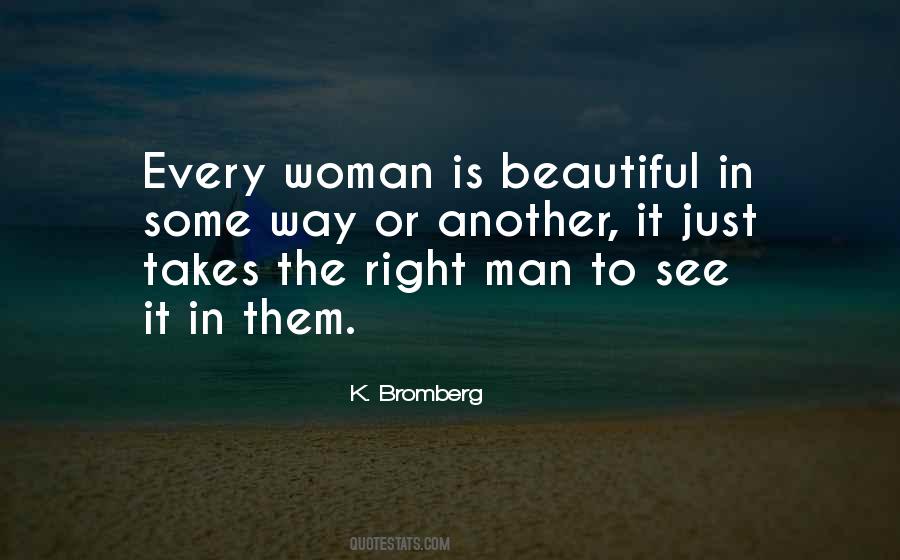 #4. Every other person in the world would have looked at it and thought, Max would hate this. It was girly. It was beautiful. It wasn't made of titanium and black leather with spikes on it. But it seemed exactly right, in a weird, heart-fluttery kind of way. And I really loved it.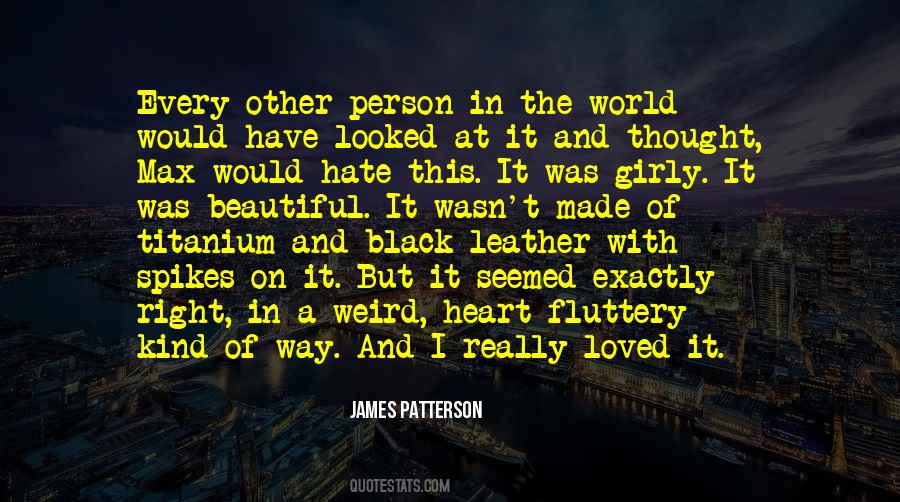 #5. When my mom ran for the Senate, my dad was there for her every step of the way. I can still hear her saying in her beautiful voice, 'Why should women have any less say than men, about the great decisions facing our nation?'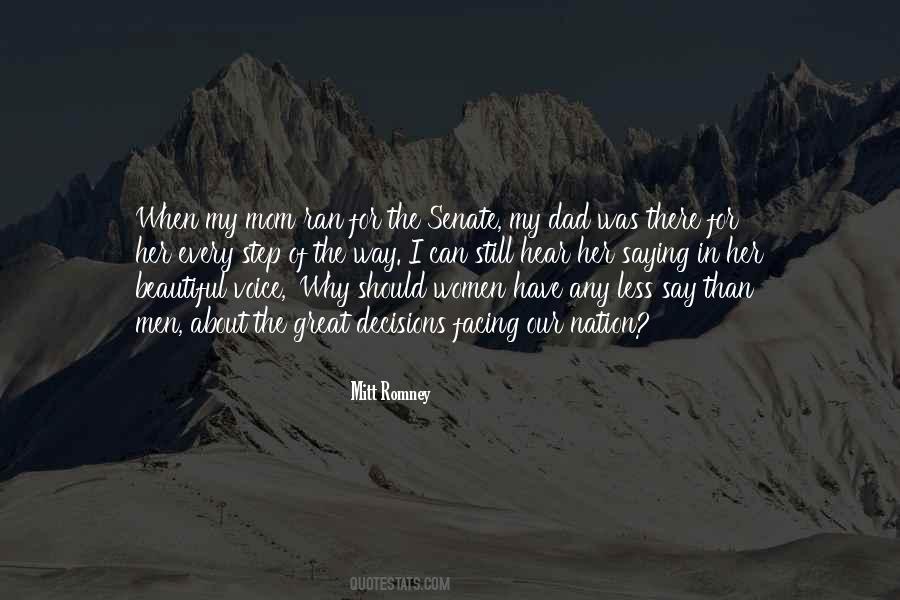 #6. He kissed my tears away and whispered sweet words into my ears. Words that he was too afraid to say out loud. He told me I was beautiful. That I was perfect in every way. And that, unconditionally, I was his.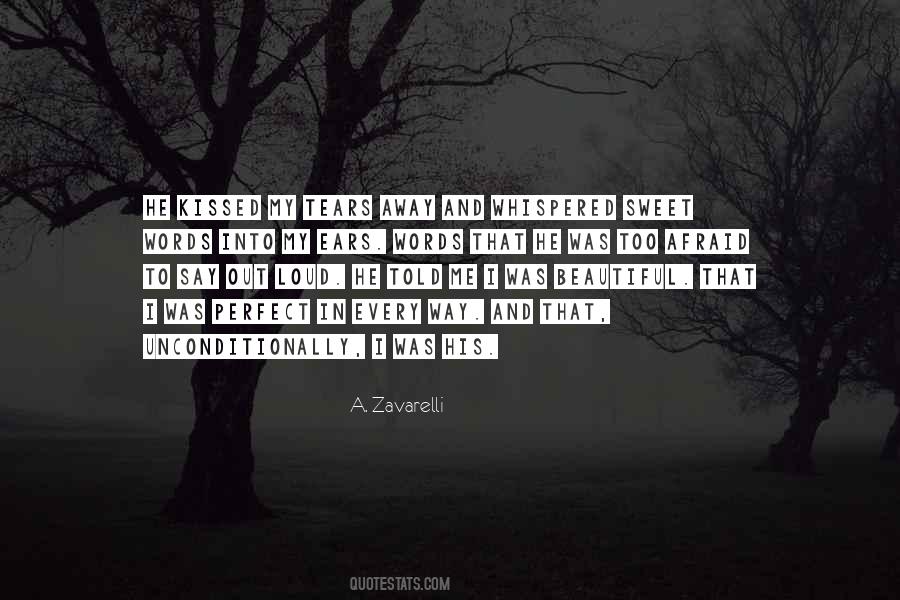 #7. When you have a child, your relationship with every child in the world changes. It's like you're in a club you didn't know existed before a child came into your life. I believe you should make the world more beautiful for all children in any way that you can.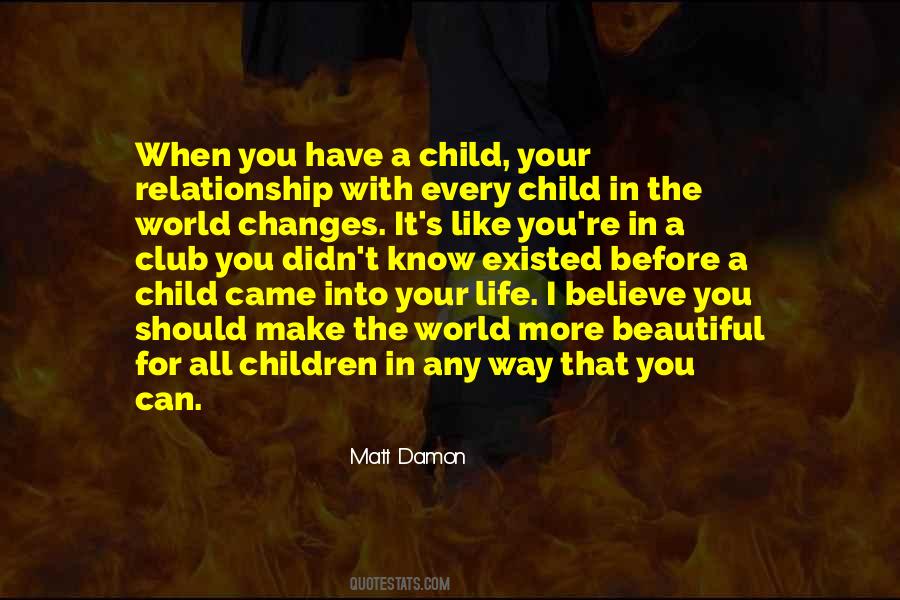 #8. Do not try to make the road shorter, but travel it in such a way that every action leaves the land more fertile and the landscape more beautiful.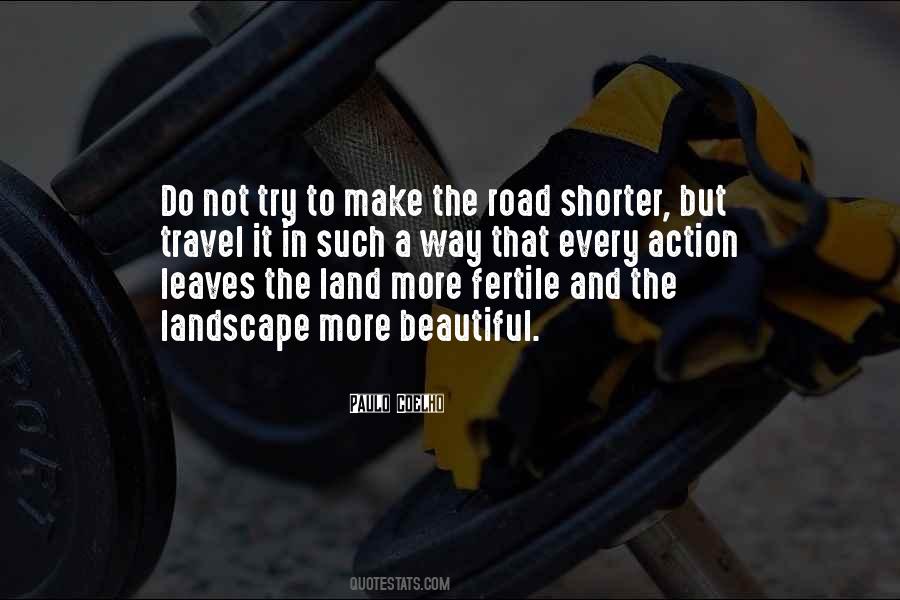 #9. I was voted the most beautiful girl in the world in 1958, and courted by every young, available man in Los Angeles, most of whom I didn't go out with, by the way.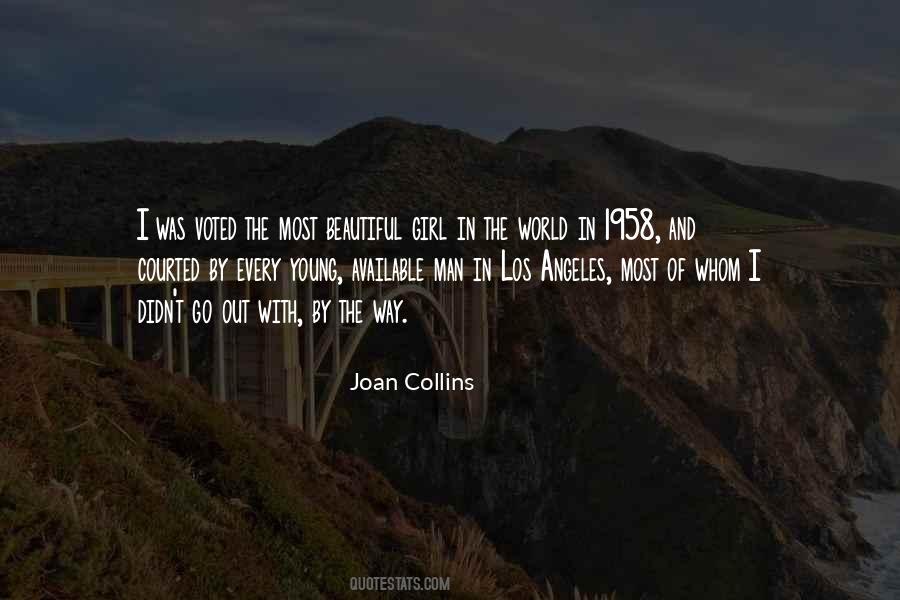 #10. I know i don't get the happily ever after. My knight and shinning armor took the highway detour around this godforsaken shit hole. I've made peace with that. That doesn't mean i'm going to lie down like a doormat and let every cocky prick in the trailer have his way with me. - White Trash Beautiful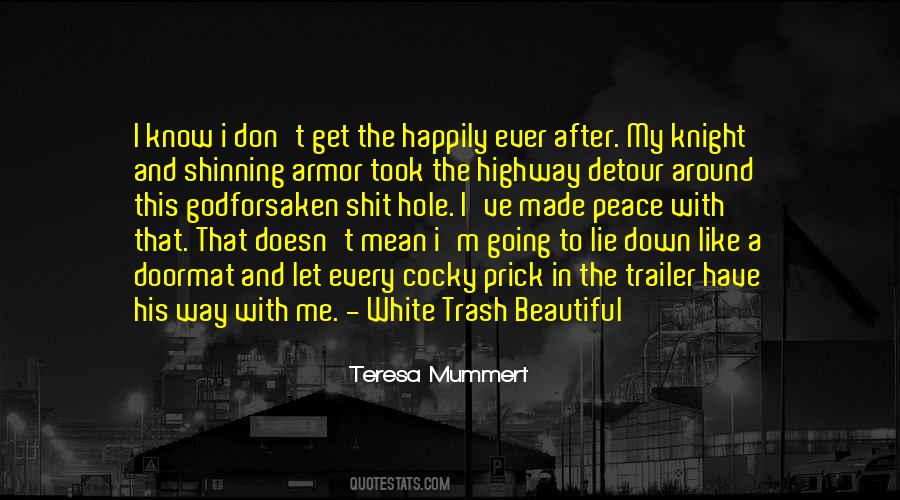 #11. I suspect that in every good marriage there are times when love seems to be over. Sometimes these desert lines are simply the only way to the next oasis, which is far more lush and beautiful after the desert crossing than it could possibly have been without it.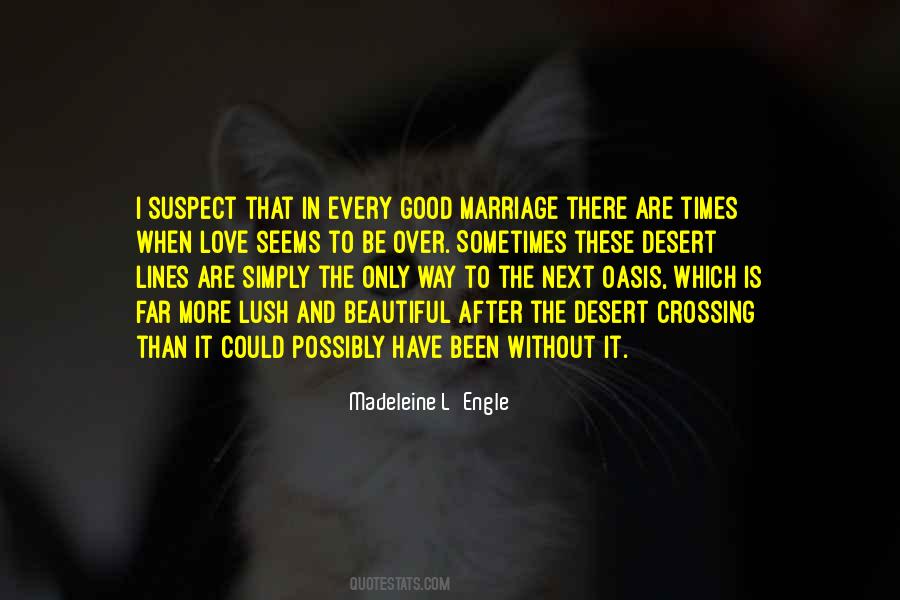 #12. People should be beautiful in every way - in their faces, in the way they dress, in their thoughts, and in their innermost selves.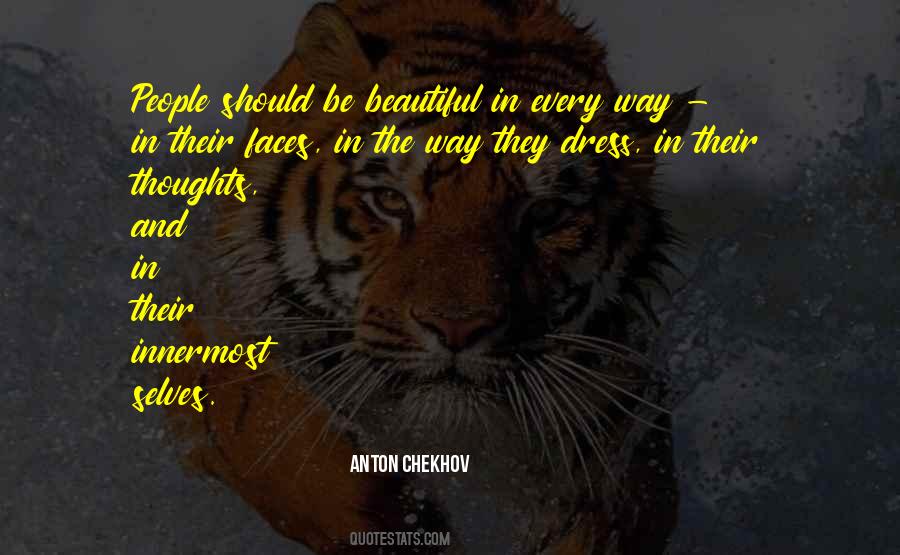 #13. I Love 2 Love(IL2L): Love is undefeatable.

You are beautiful in every way and I appreciate you.
(Say this to yourself and others)

PASS IT ON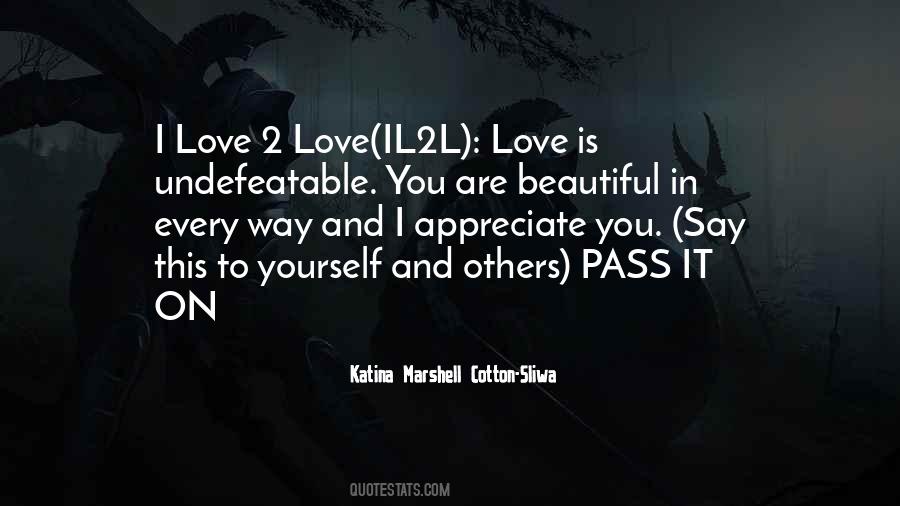 #14. Ahren looked at Camille like she hung the sun in the sky every morning. It was beautiful, the way he watched her, enchanted by every breath that came out of her mouth.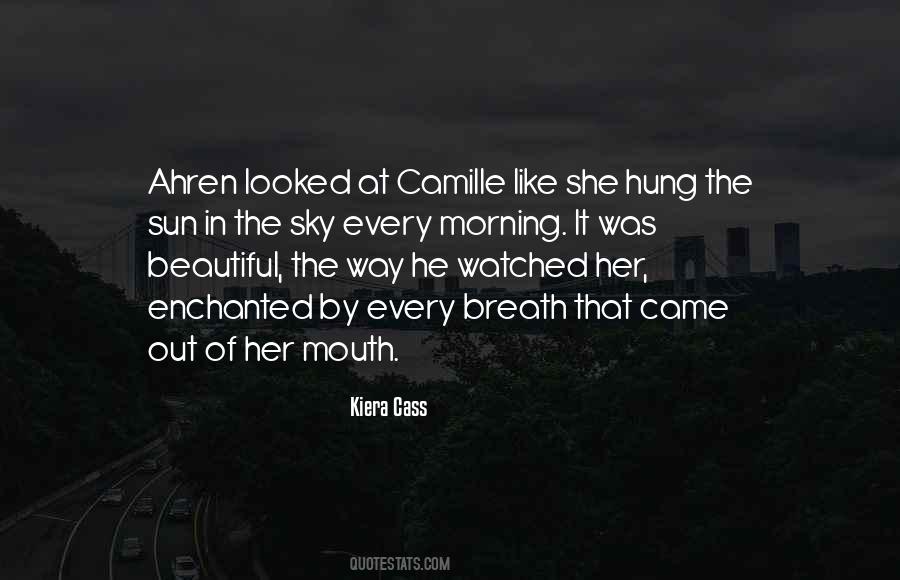 #15. I'd seen a lot of handsome men in my life, but Frank was absolutely beautiful. I could stare at him all day. I wanted to touch him, not just in the standard erogenous zones, but to move my fingers over every inch of his skin until I'd memorized his face and body the way he memorized his books.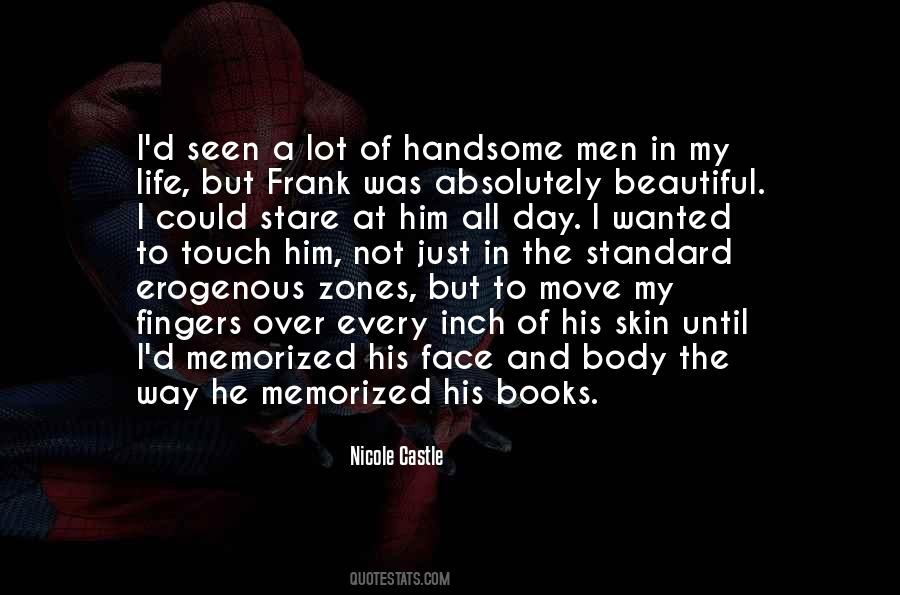 #16. There was a village watercolour society and they'd come and paint in my field. I watched them from the window, the way they would struggle this way and that to find the perfect moment. God has made every angle on that beautiful, and I felt that tremendously.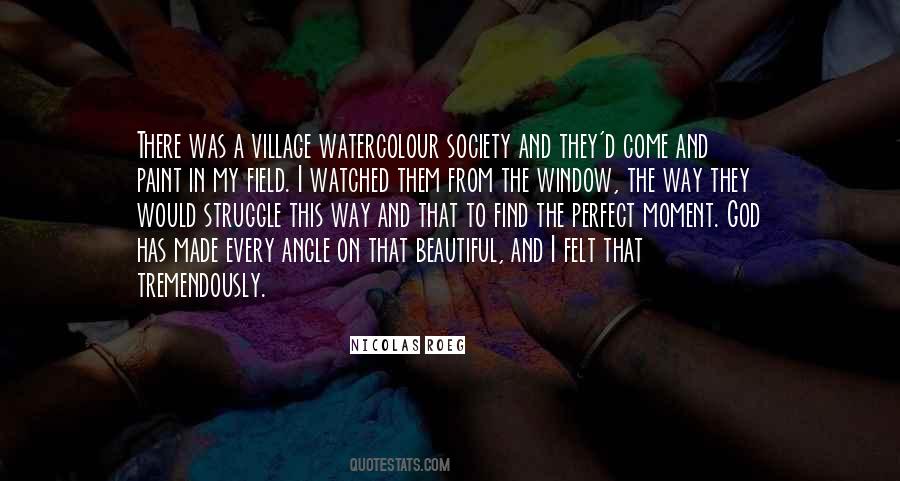 #17. Goat face is a horrible insult. My face is practically perfect in every way. In fact, from now on I demand to be called Beautiful Bryan.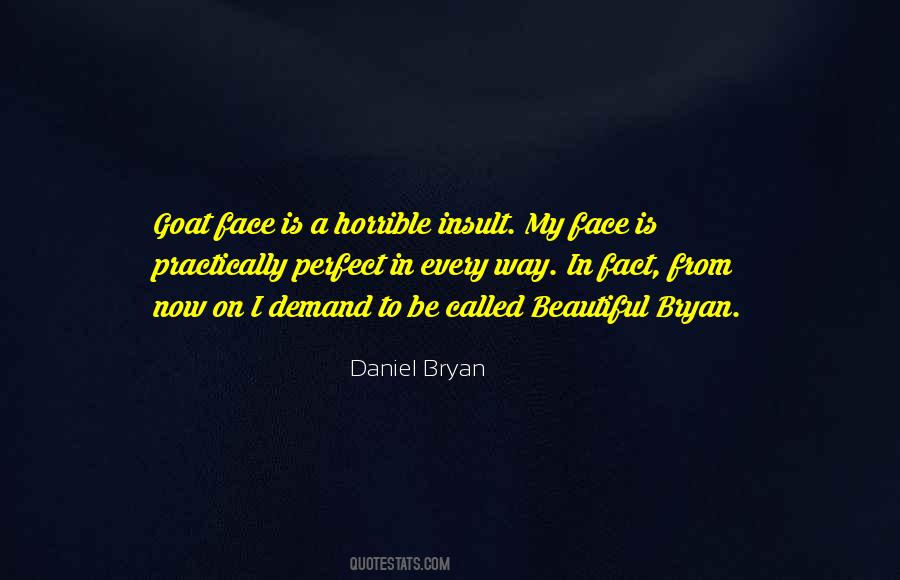 #18. What a handsome face he had: but if he were naked you would forget he had a face, he is so beautiful in every way.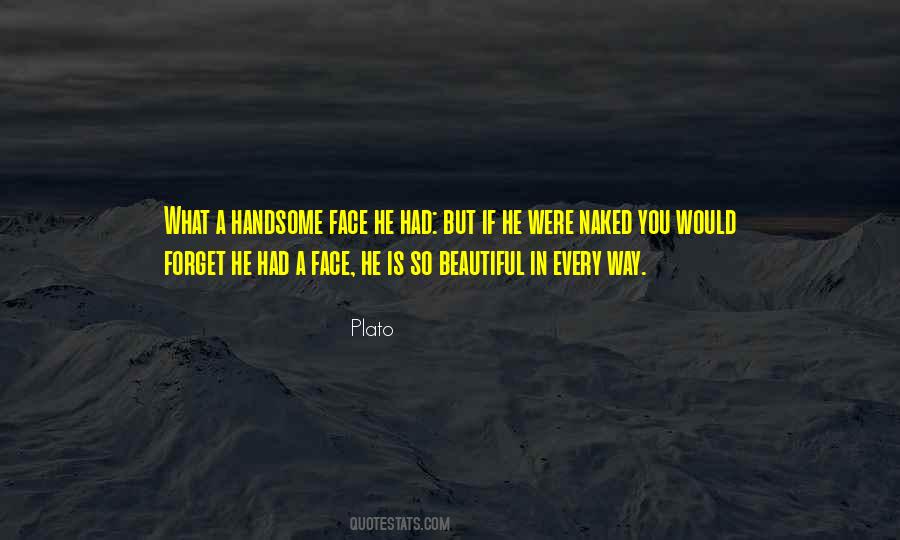 #19. This beautiful, perfect in every way, eternal creature was finally about to be his forever. The smile that crept onto his lips felt unreal, like he'd stolen something that should never have belonged to him, but had come to be his most treasured possession.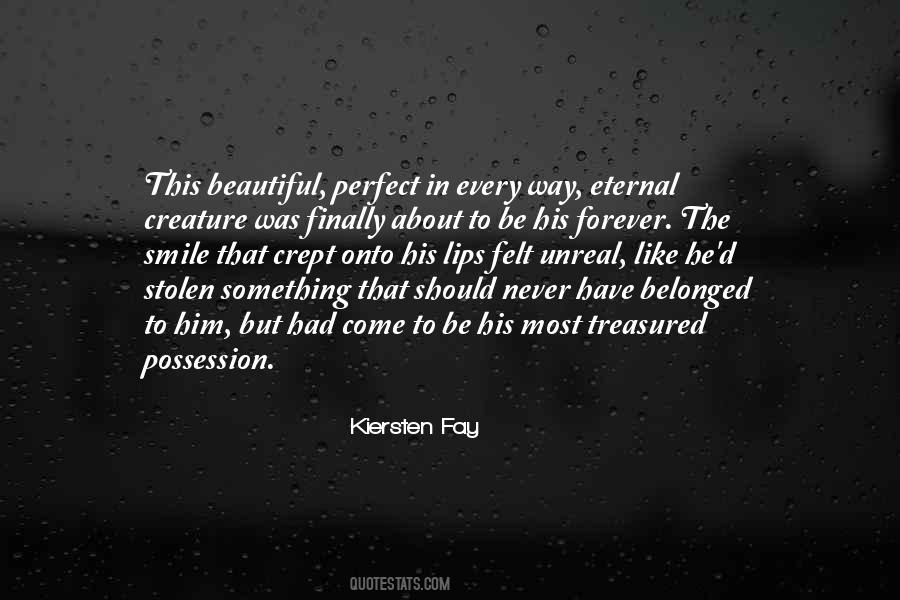 #20. The joke Colombians told was that God had made their land so beautiful, so rich in every natural way, that it was unfair to the rest of the world; He had evened the score by populating it with the most evil race of men.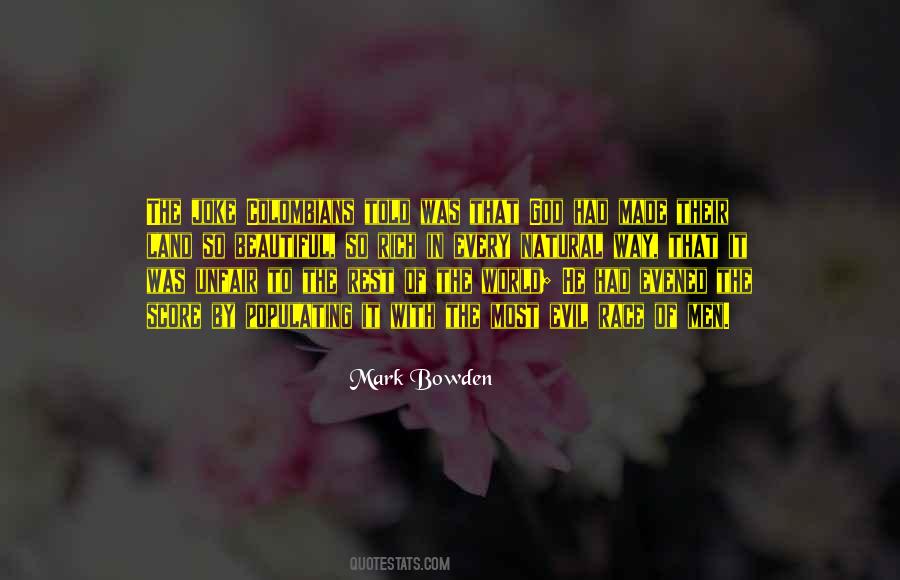 #21. Nature is cruel. Isn't that right, Daddy? Every living thing has to die. And they're still beautiful. Now they'll stay that way.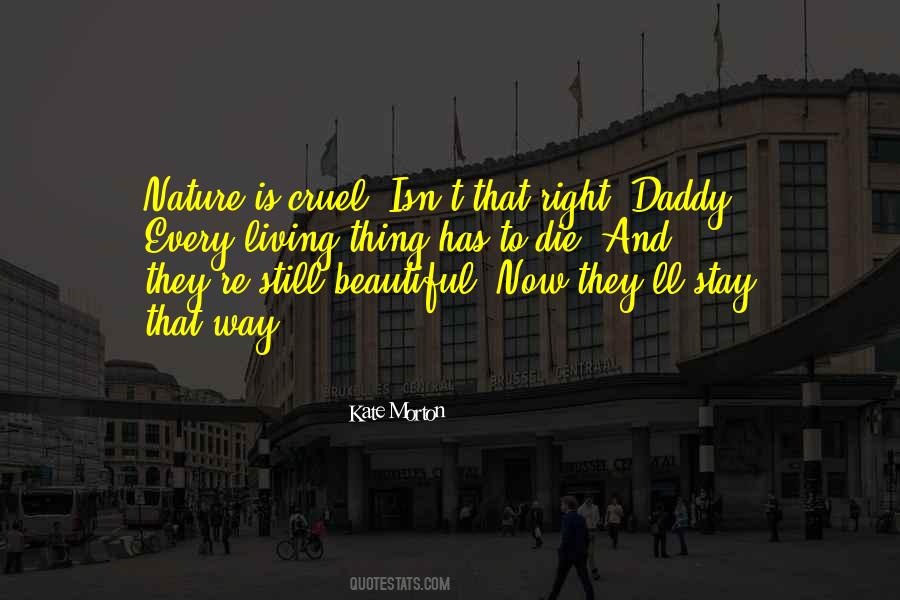 #22. God just turns on all the beauty He can possibly create, and that final Heaven on Earth, the eternal one of the New Heaven and the New Earth will be the most beautiful of all and the most perfect!-The perfect government of God administered directly and in perfection in every way!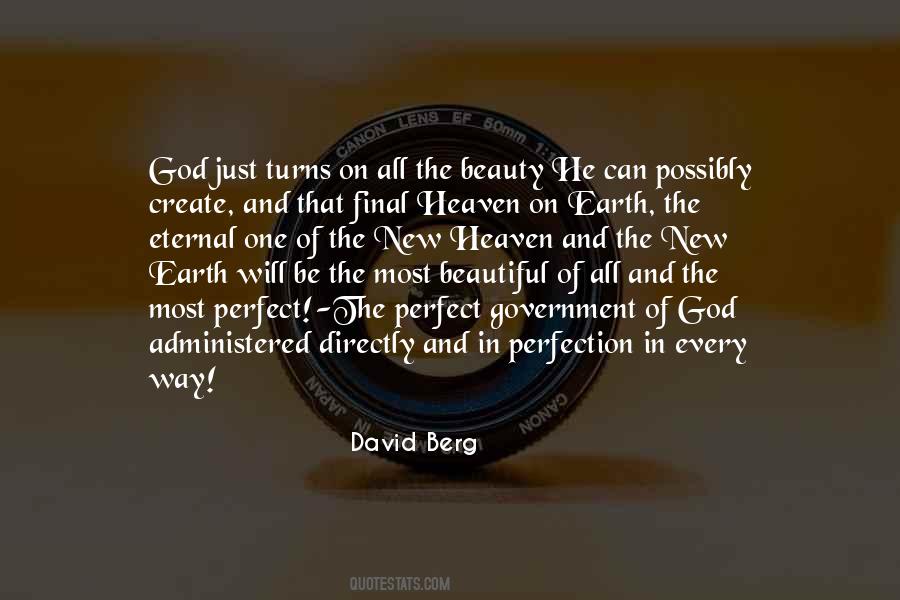 #23. If you ask me why I came to Iowa, I would say that Iowa is beautiful in the way that any place is beautiful: if you treat it as the answer to a question you're asking yourself every day, just by being there.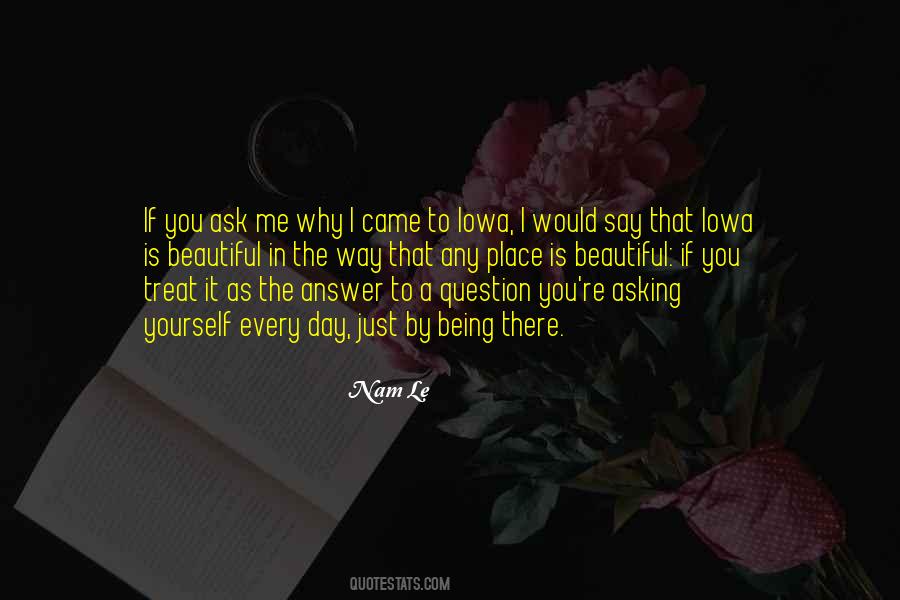 #24. Unless it was enough for these worshipers to bask in the knowledge that, though invisible to them and in every way inaccessible to them, the swarthy handsome Ex-Athlete and the beautiful Blond Actress might at that very moment be coupling like Shiva and Shakti, unmaking and making the Universe?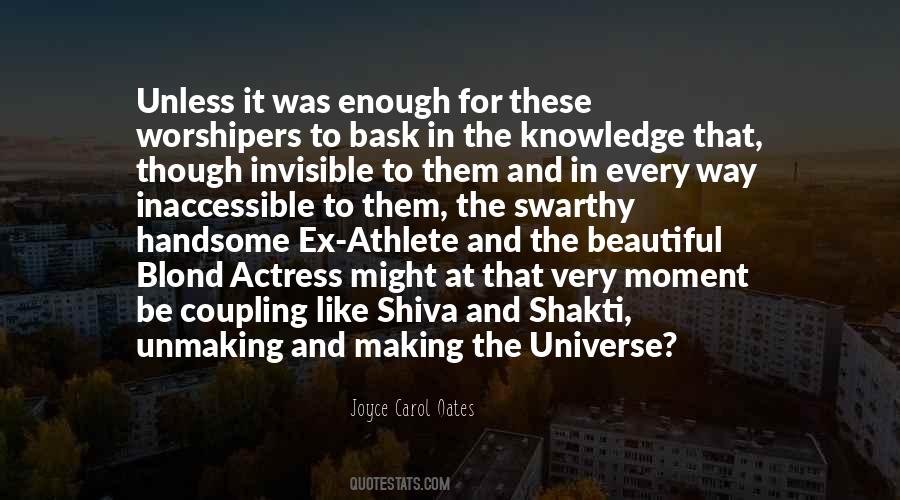 #25. Each temple building is an inspiration, magnificent and beautiful in every way, but the temple building alone does not bless. The endowed blessings and divine functions - come through obedience and faithfulness to priesthood authority and covenants made.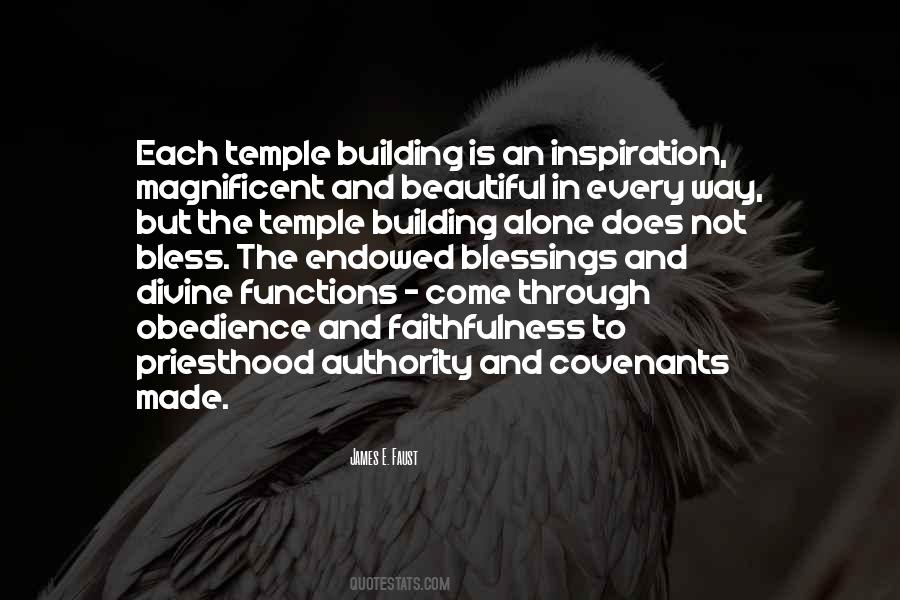 #26. What's beautiful about Godzilla is, of course, it's in every way a symbol of Japan dealing with the aftermath of the atomic bombs being dropped on them, and their ideas of how they're affected by it.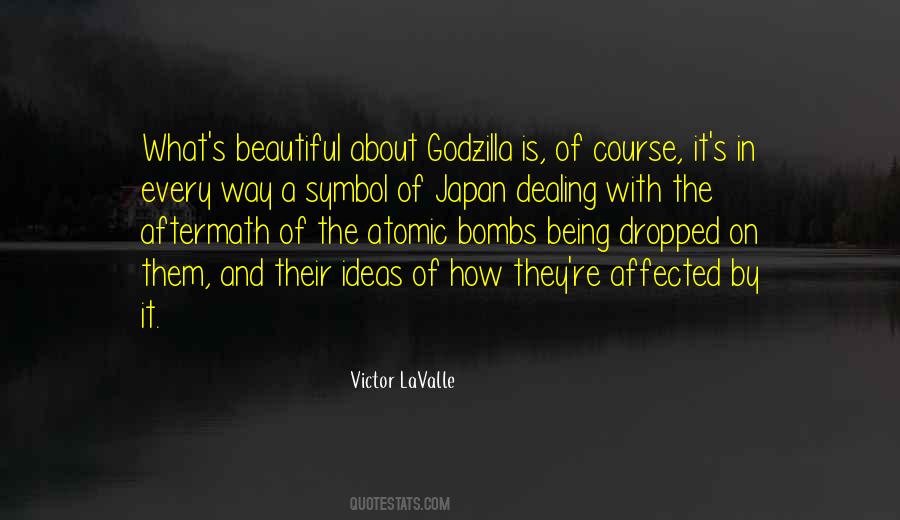 #27. I go to mass every Sunday, but love going to mosques too. Muslims pray in a beautiful way.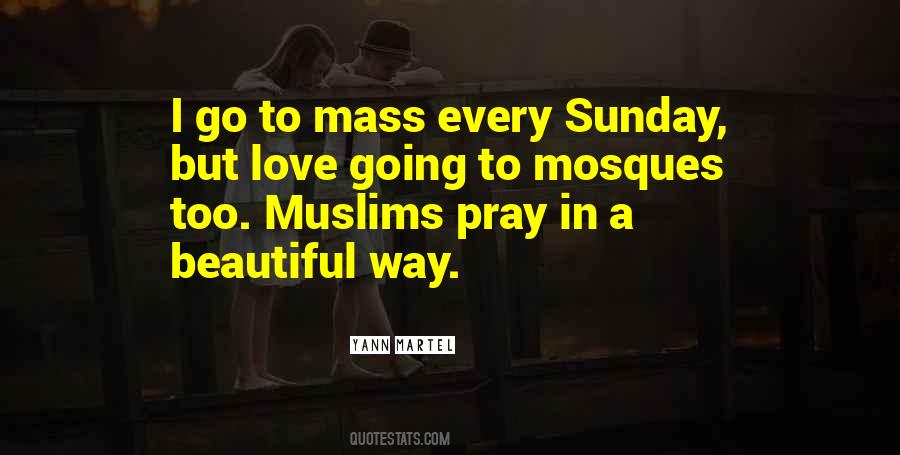 #28. Deserts look beautiful and green fields look beautiful too. Nature is genius because it knows how to look beautiful in every way.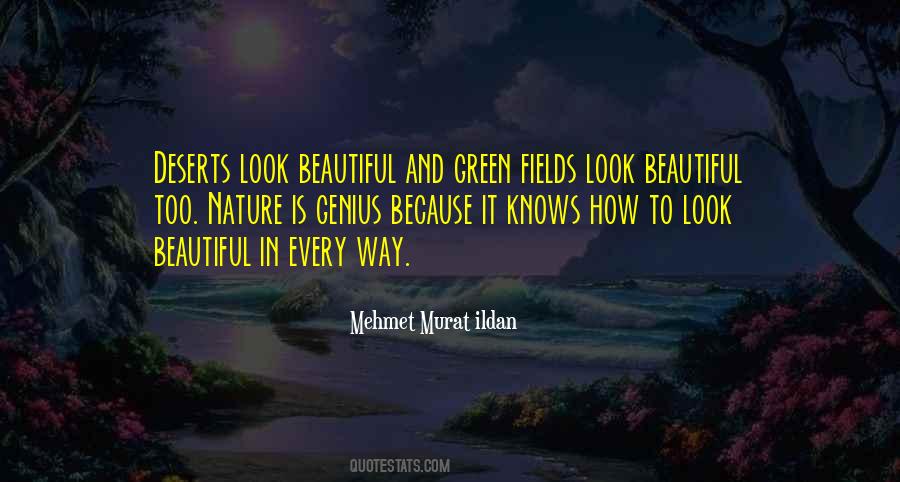 #29. You are beautiful in every way -inside and out- and I love you" ~Nick to Ellie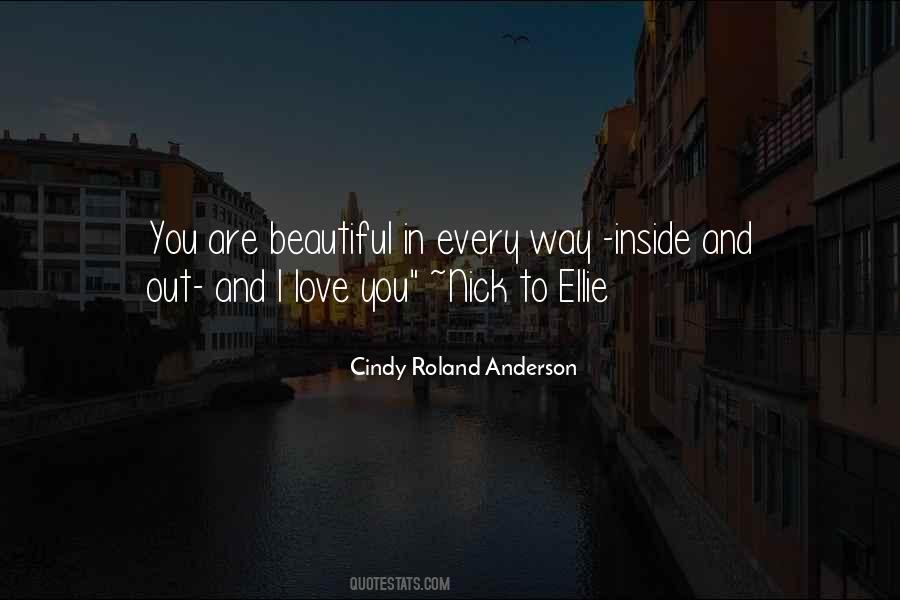 #30. In a louder voice than I'd intended, I say, "Hey, beautiful."
"Shhh!" She attacks. "If you wake that baby, I'll pluck out every pubic hair you have the next time you fall asleep."
My eyes widen. She's been spending way too much time with Delores these days.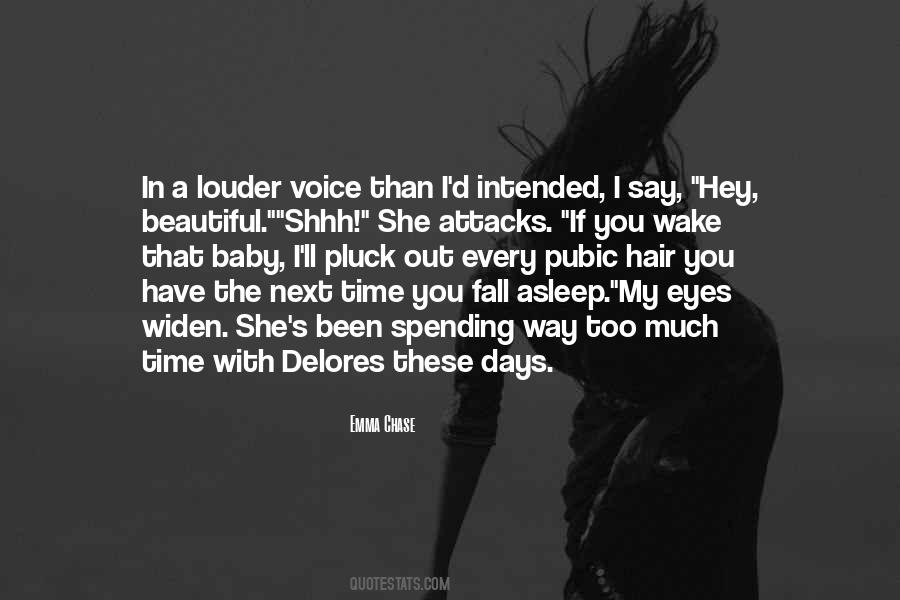 #31. I believe every woman's body is beautiful in its own way. I have never understood that just because a woman has thick thighs, she is considered fat. For so long, I've been around in the modeling world and have tried to break that barrier. But I think now it's turning around.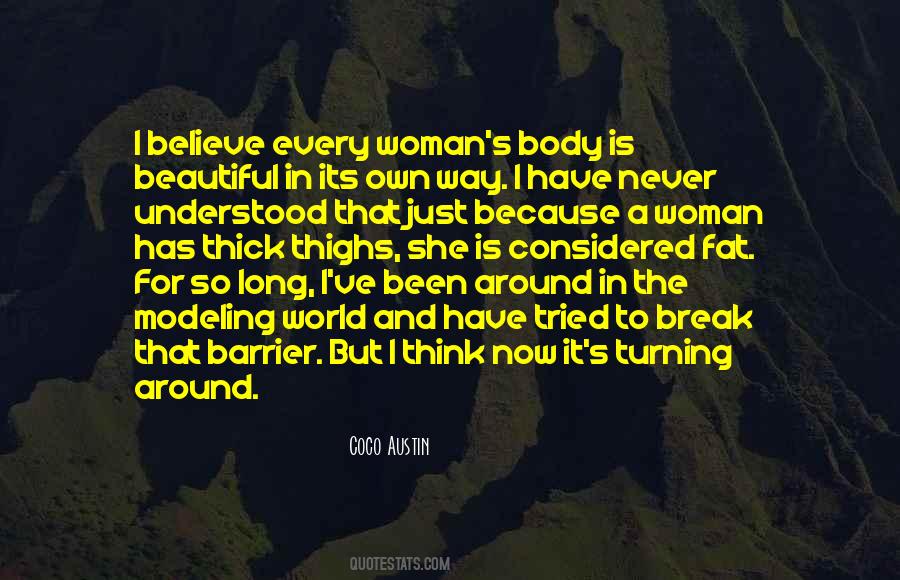 #32. You are beautiful in every single way. Words can't bring you down.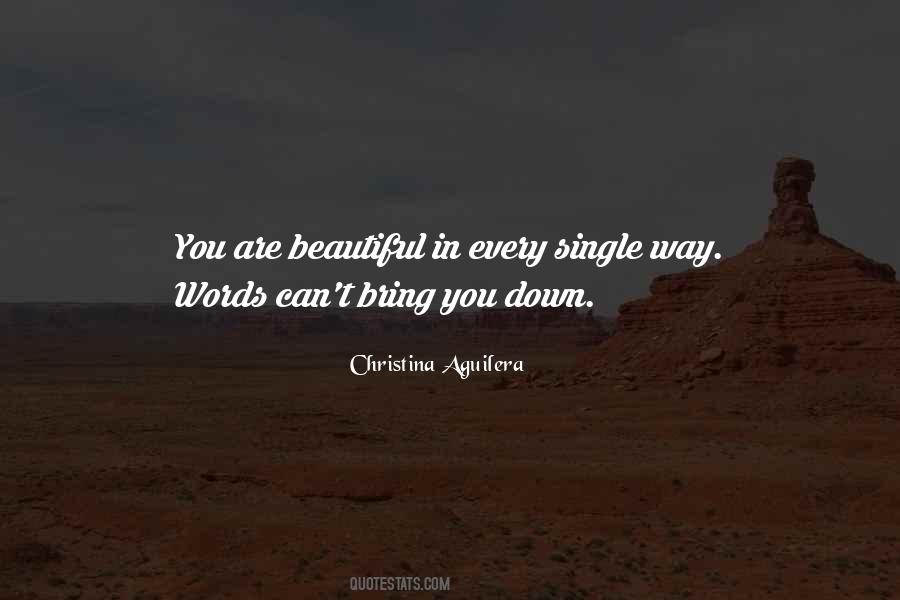 Famous Authors
Popular Topics