Browse top 13 famous quotes and sayings by Roderick Haig-Brown. Read & share Roderick Haig-Brown quotes pictures with friends. Free using on Facebook, Twitter, blogs.
Top 13 Roderick Haig-Brown Quotes
#1. I have fished through fishless days that I remember happily without regret.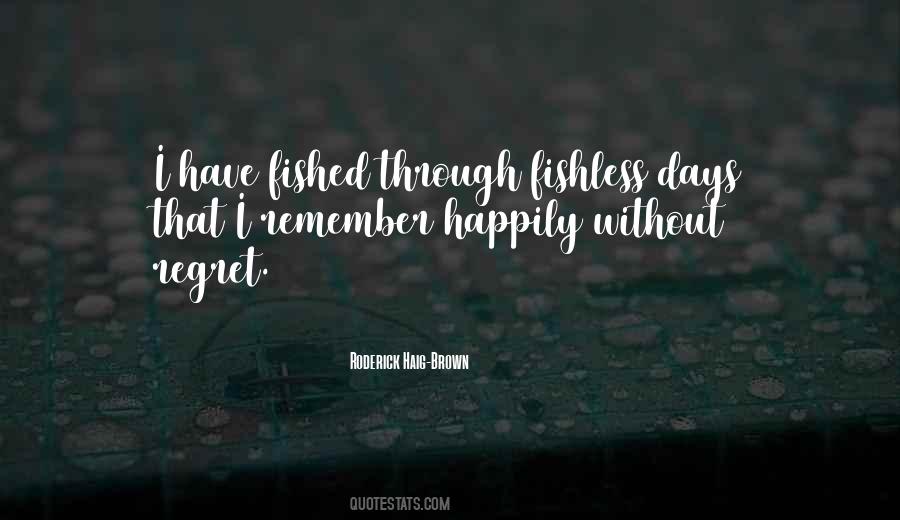 #2. A river is water is its loveliest form; rivers have life and sound and movement and infinity of variation, rivers are veins of the earth through which the lifeblood returns to the heart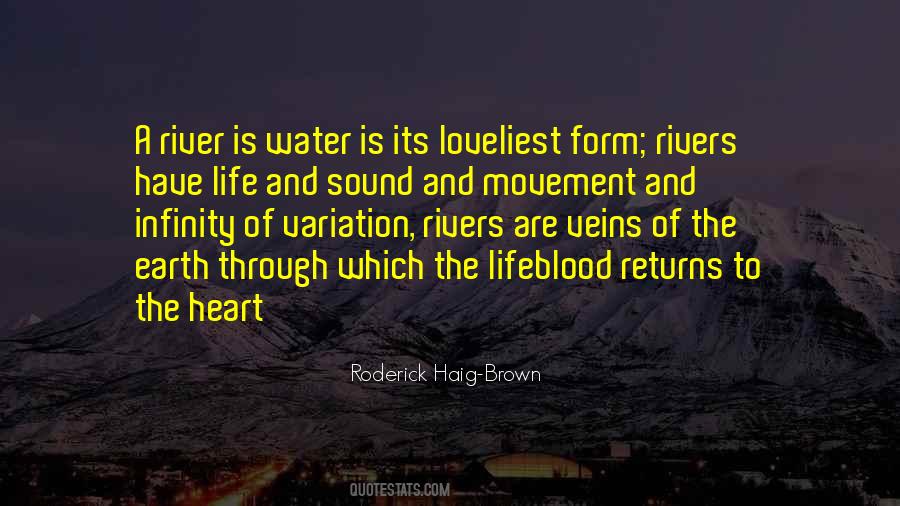 #3. Perhaps fishing is, for me, only an excuse to be near rivers.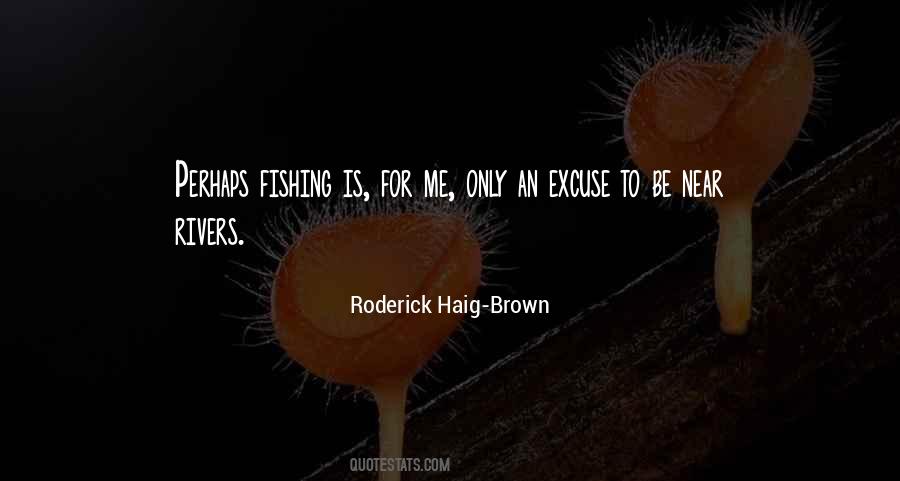 #4. Wherever we go in the world we find other men speaking the same language, planning the same plans, dreaming the same dreams. And one of the big four - brownie, or brookie, cutthroat or rainbow - is the cause of it all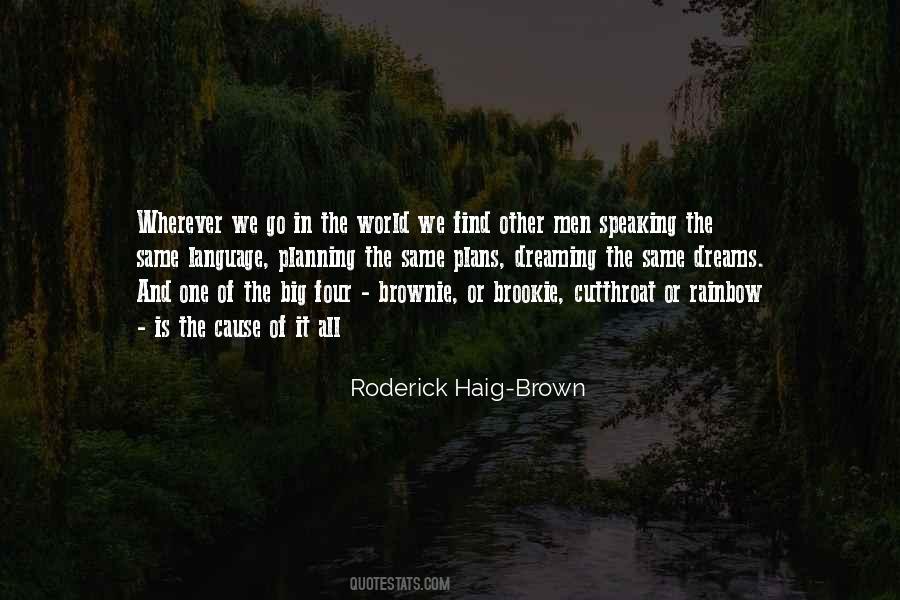 #5. I have never seen a river that I could not love. Moving water ... has a fascinating vitality. It has power and grace and associations. It has a thousand colors and a thousand shapes, yet it follows laws so definite that the tiniest streamlet is an exact replica of a great river.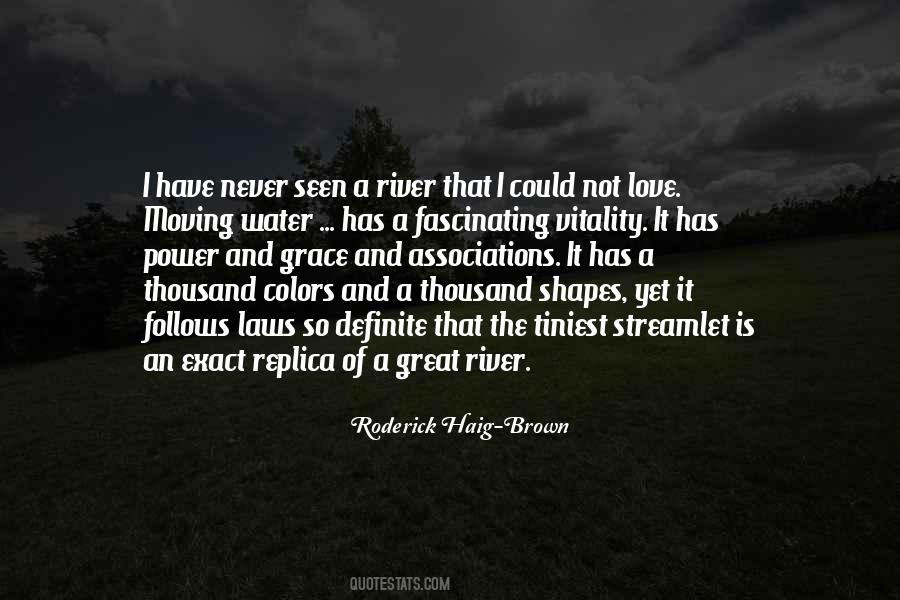 #6. I remember the good evenings I have fished, even the ones that realised material hopes not by the fish that came to the fly, but by the colour and movement of the water and sky, by the sounds and scents and gentle stirrings that were all about me.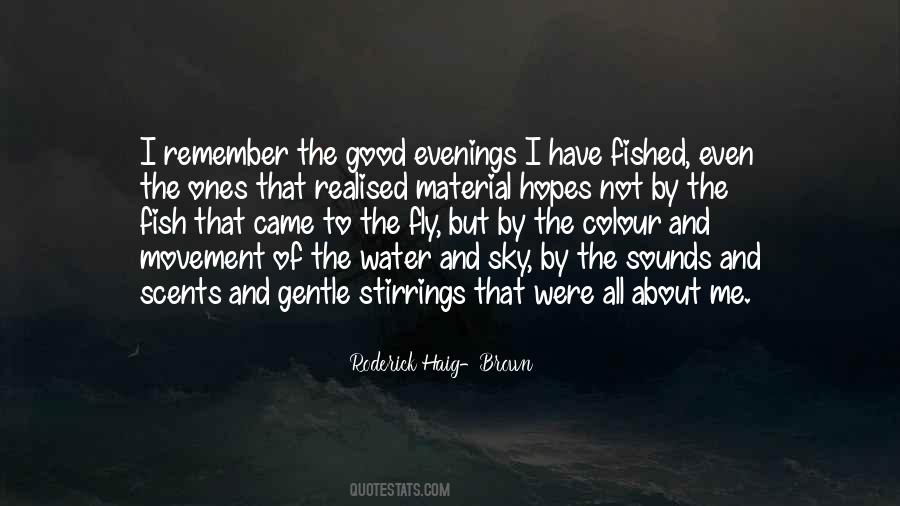 #7. I still don't know why I fish or why other men fish, except that we like it and it makes us think and feel.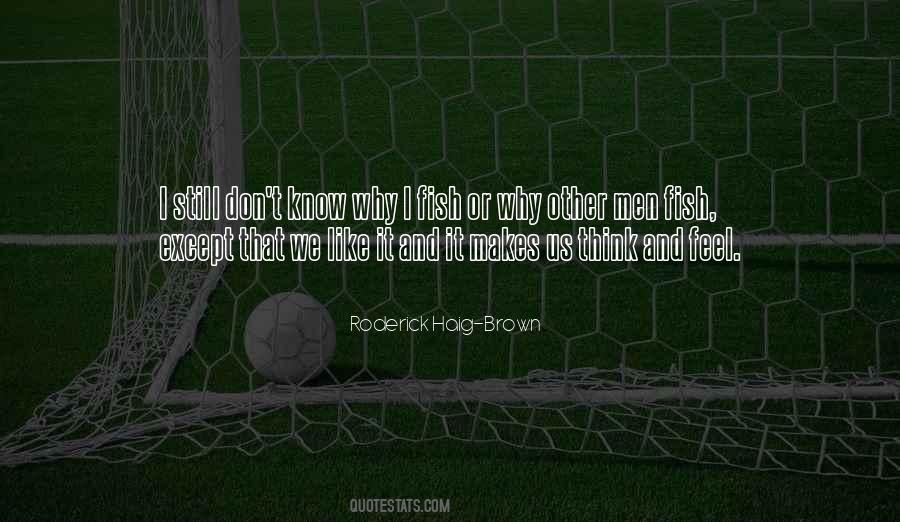 #8. Anglers ... exaggerate grossly and make gentle and inoffensive creatures sound like wounded buffalo and man-eating tigers.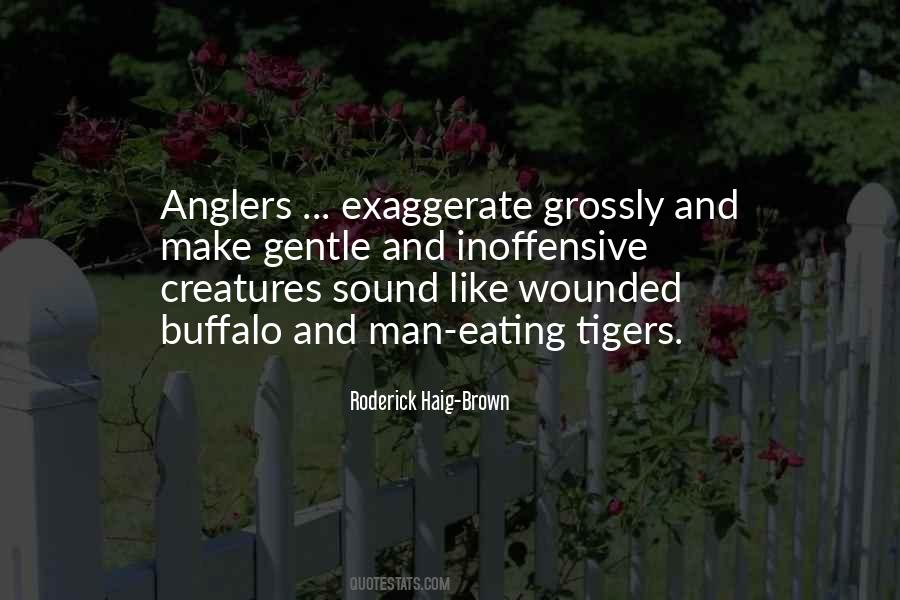 #9. To this day I would rather see a fish, creep up to him and watch his rise to my fly than catch half a dozen fish unseen until they take.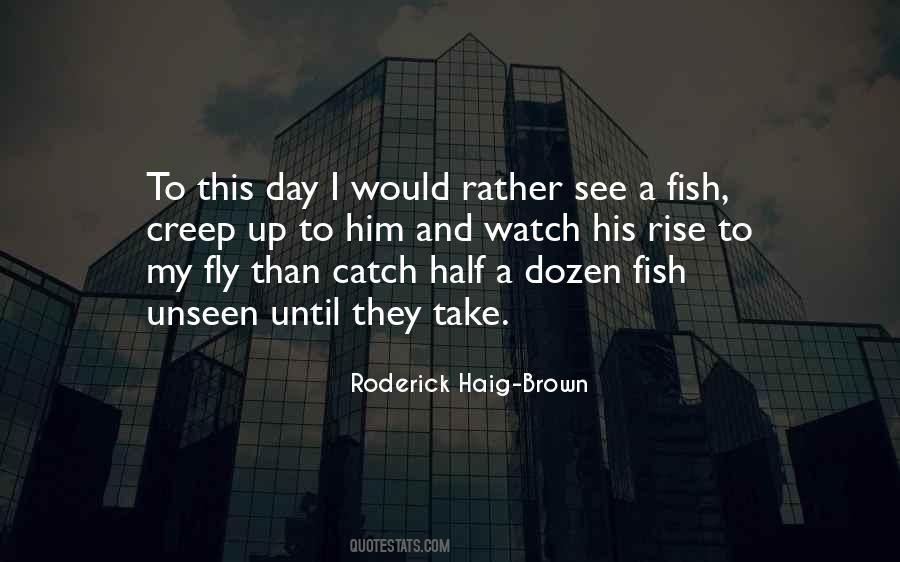 #10. A fisherman is always hopeful
nearly always more hopeful than he has any right to be.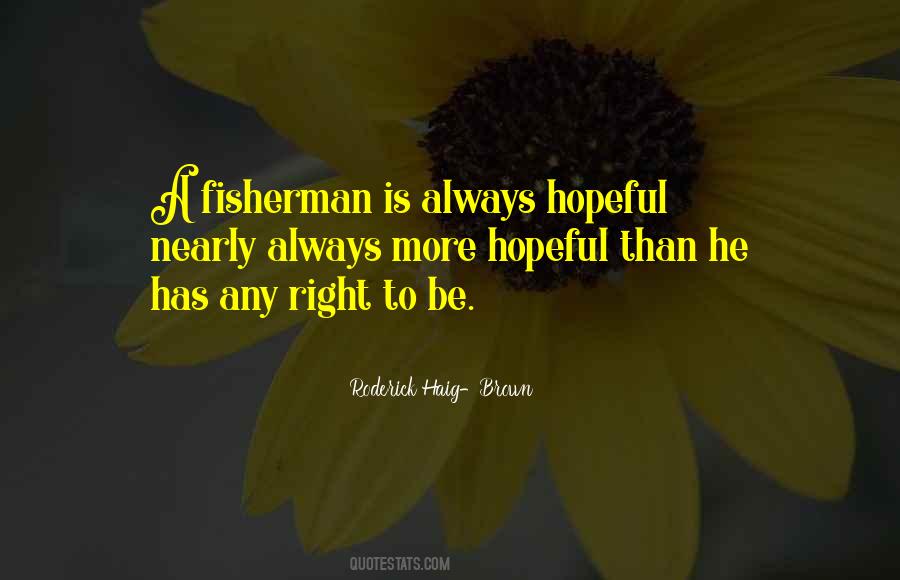 #11. A man should think when he fishing of all manner and shape of things, flowing as easily through the mind as the light stream among the rocks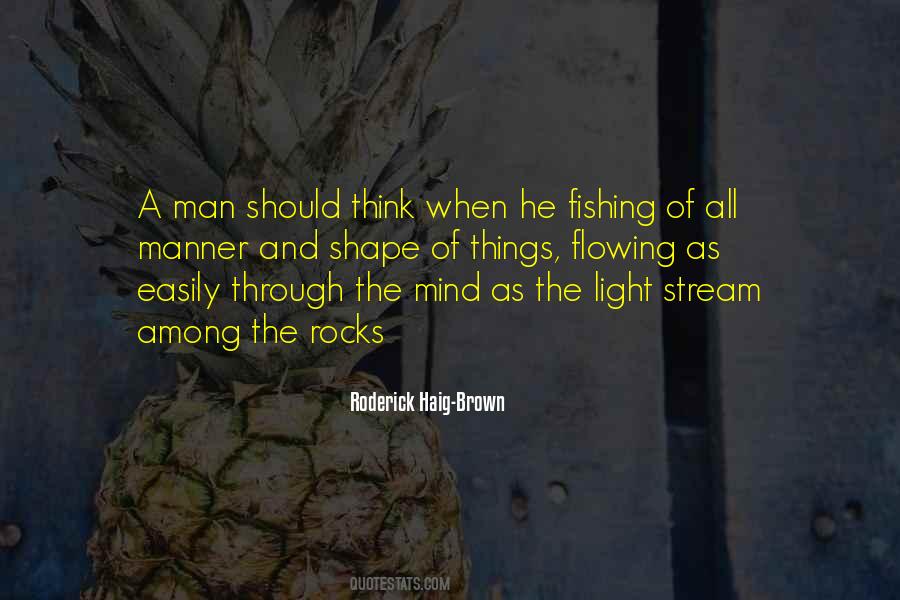 #12. There will be days when the fishing is better than one's most optimistic forecast, others when it is far worse. Either is a gain over just staying home.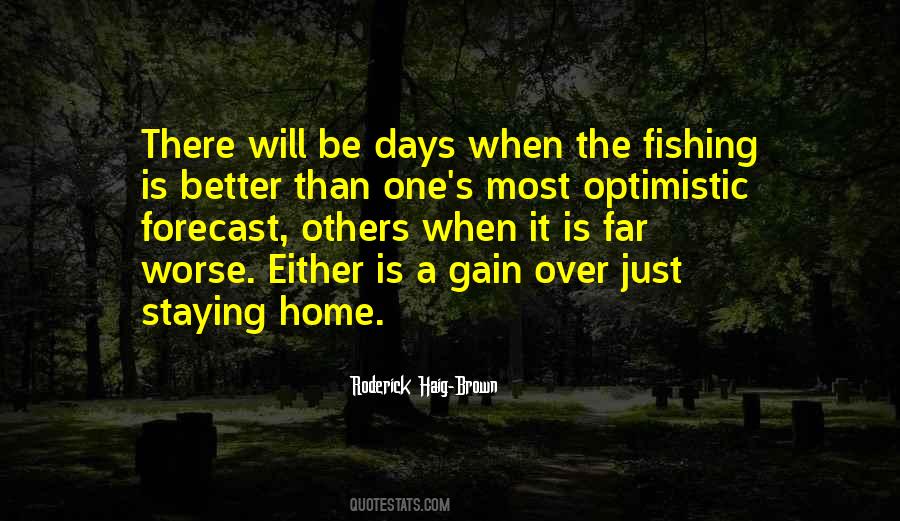 #13. Our tradition is that of the first man who sneaked away to the creek when the tribe did not really need fish.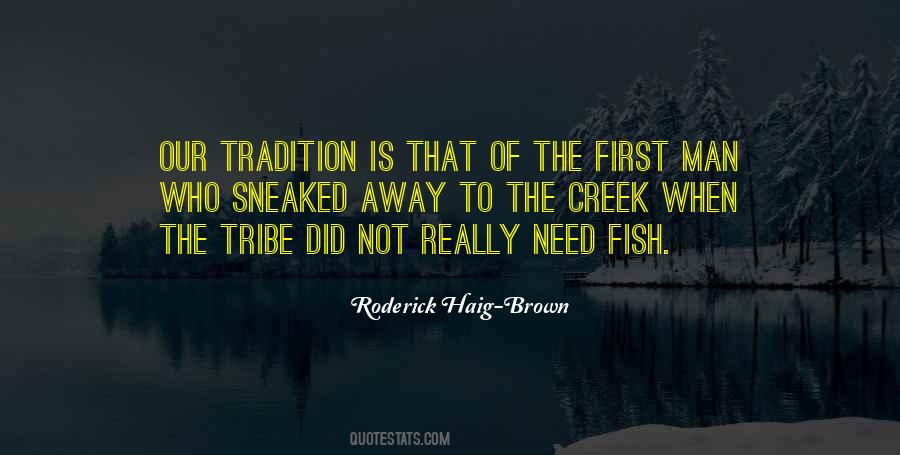 Famous Authors
Popular Topics