Browse top 10 famous quotes and sayings by Reed Abbitt Moore. Read & share Reed Abbitt Moore quotes pictures with friends. Free using on Facebook, Twitter, blogs.
Top 10 Reed Abbitt Moore Quotes
#1. If you fall it is not the end, for you shall win if you rise again.
-Reed Abbitt Moore-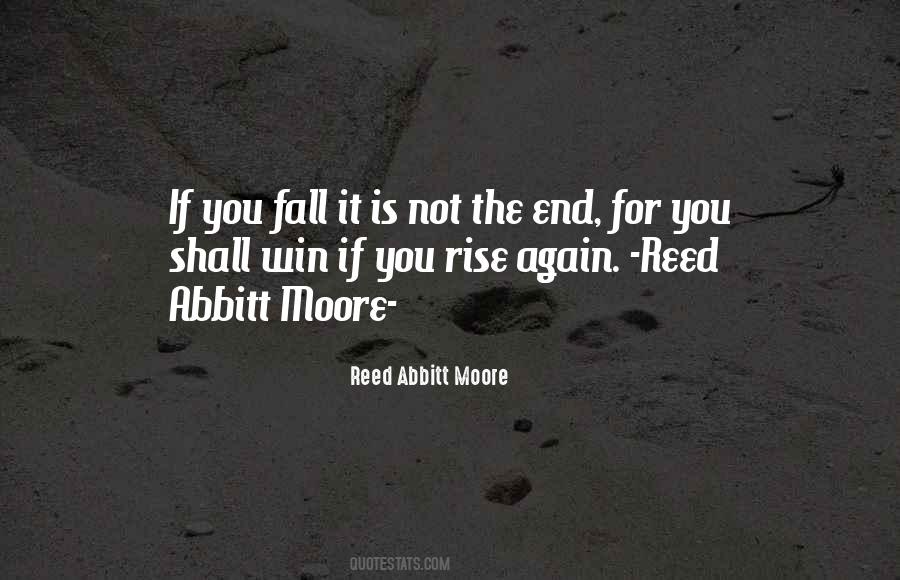 #2. Art is the expression that the soul makes without having to explain itself, nor regard the criticism of others.

Reed Abbitt Moore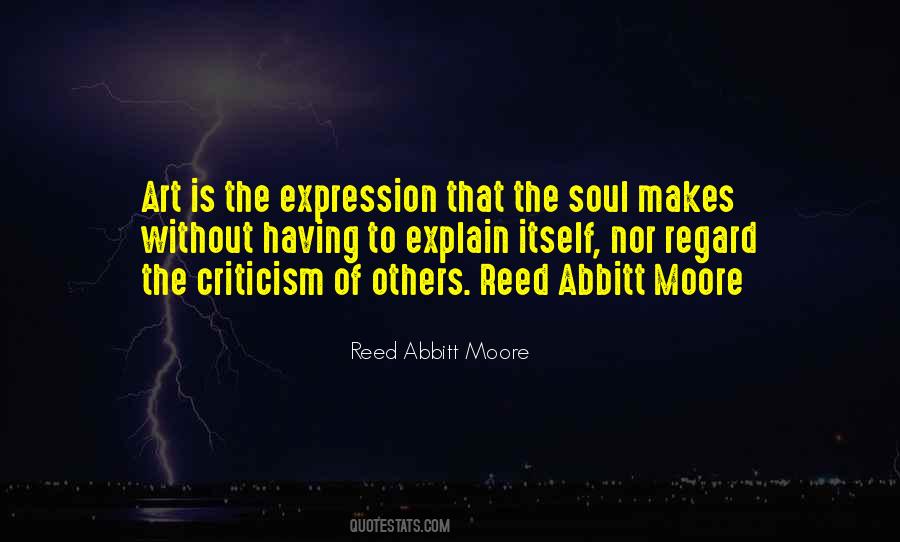 #3. Enjoy life! Because it sure enjoys you...

-Reed Abbitt Moore-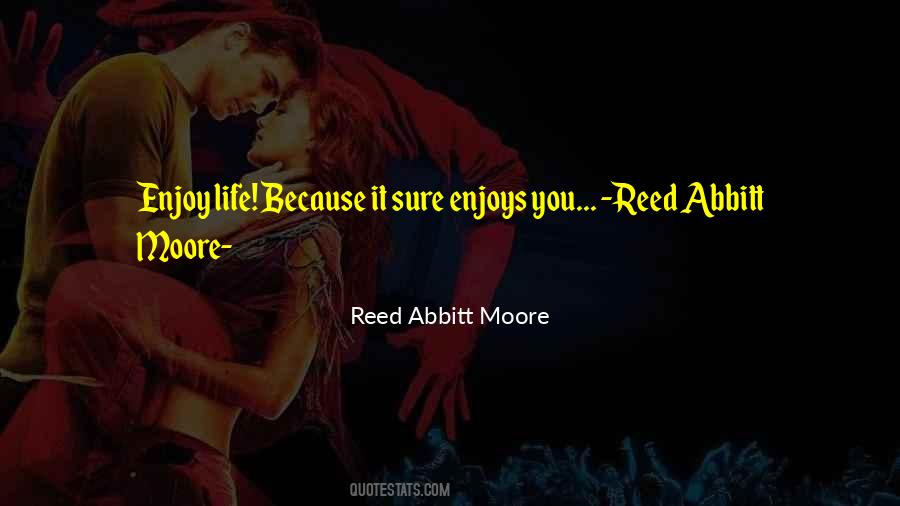 #4. Forgiveness is greater than condemnation, and love stronger than hate. What is there left for us to contemplate?
-Reed Abbitt Moore-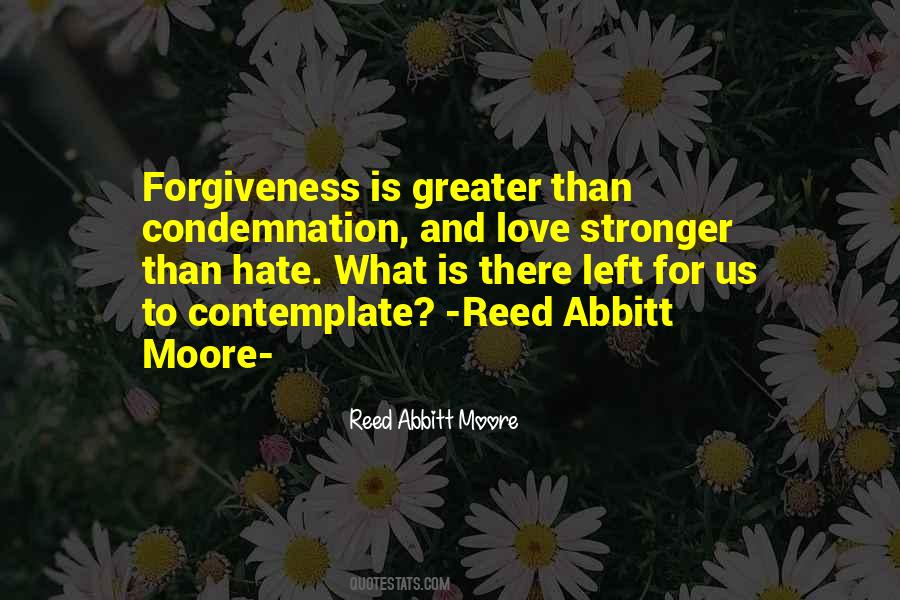 #5. It does not take a million complicated words to call yourself a writer,
it only takes a simple few when they have been placed in the right order.
-Reed Abbitt Moore-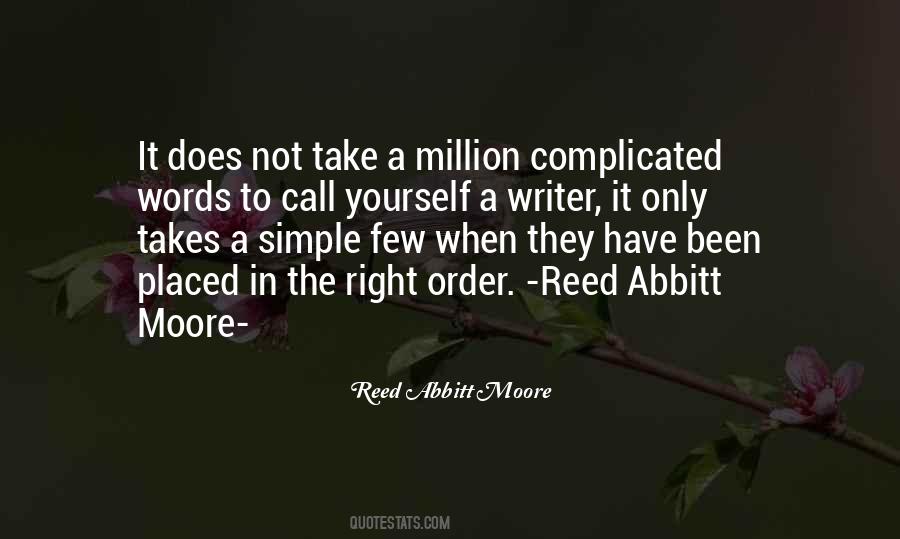 #6. Winter Comes

Winter came too quick for me
it seems as though it was just spring.
Now summers gone and fall is here,
As the year behind just disappears.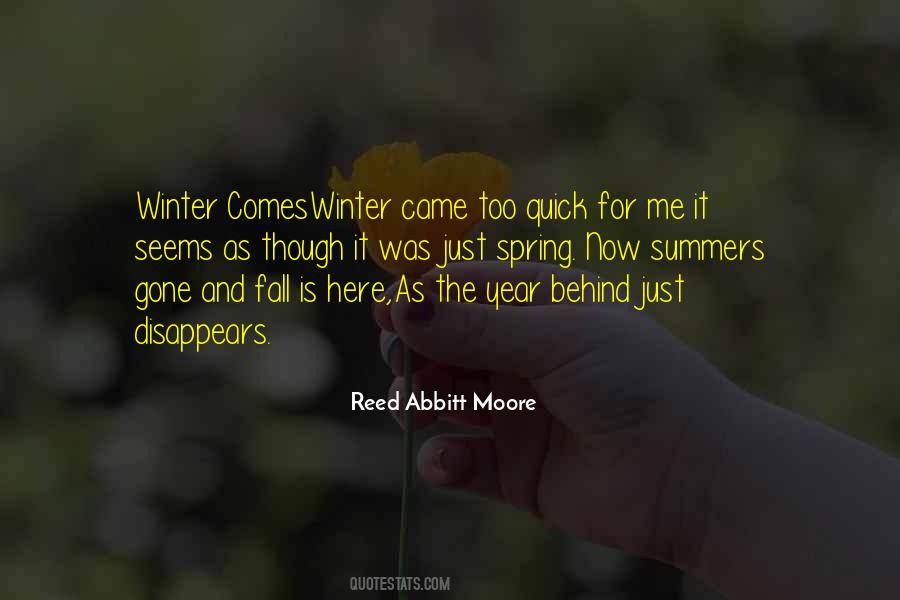 #7. The Candle Holder

Beauty is in the eye of the beholder,
Your light I wish to see.
I am the candle holder,
reveal yourself to me.

-Reed Abbitt Moore-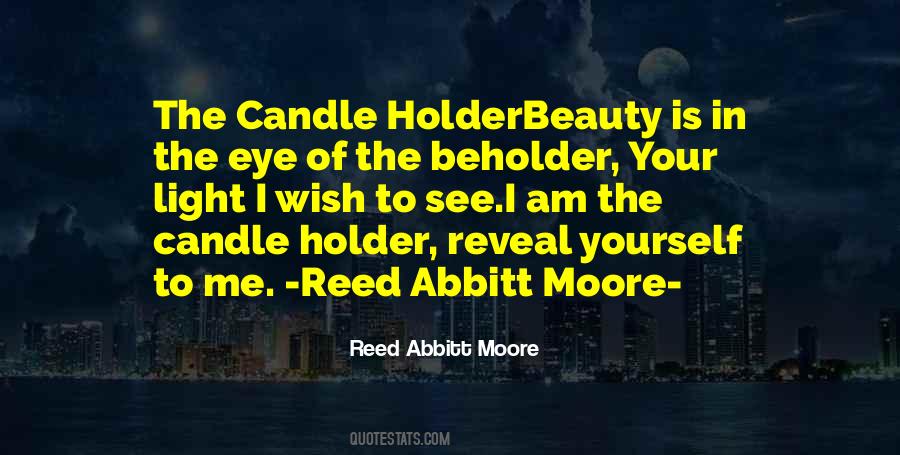 #8. The things that lurk inside your thoughts, though hidden sometimes they seem.
Will be revealed in the night's sweet sleep, manifested in the mind as dreams.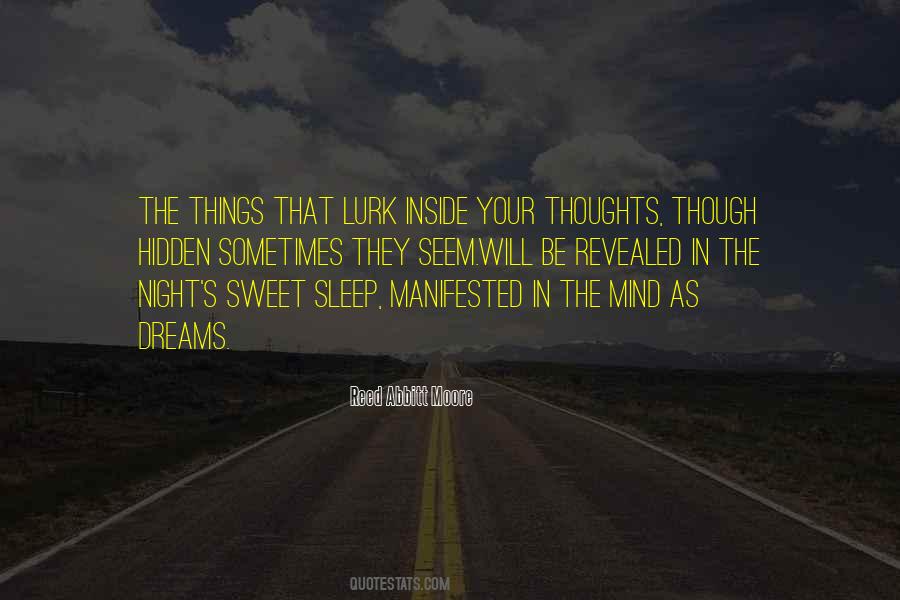 #9. Writing is like painting with words, the paper is the canvas, the pen is the brush, the words are the colors and the verbs, nouns and adjectives are the blending of the hues that add depth to the picture you are creating.
-Reed Abbitt Moore-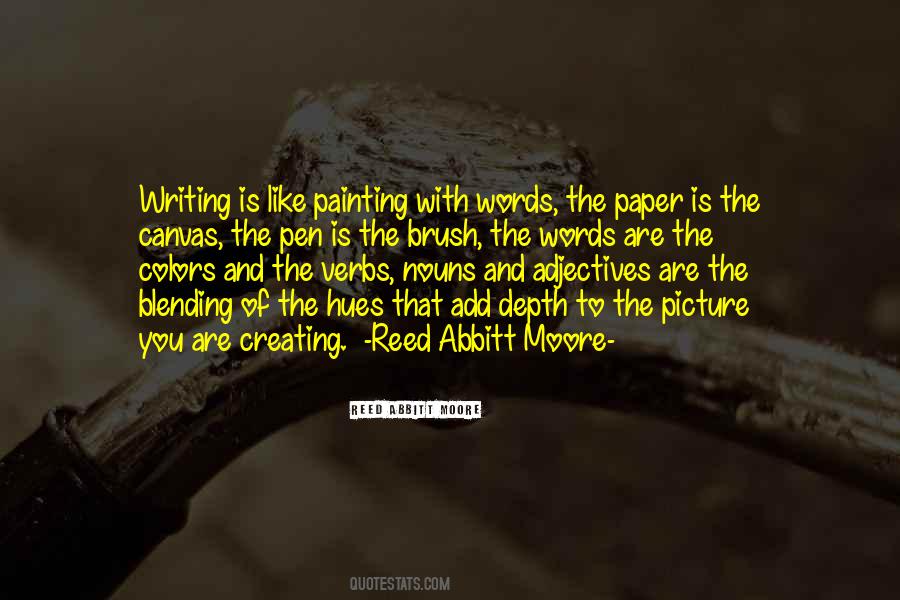 #10. There's U and I in universe! Uni = One, Verse = Spoken Sentence, so one spoken sentence created you and I!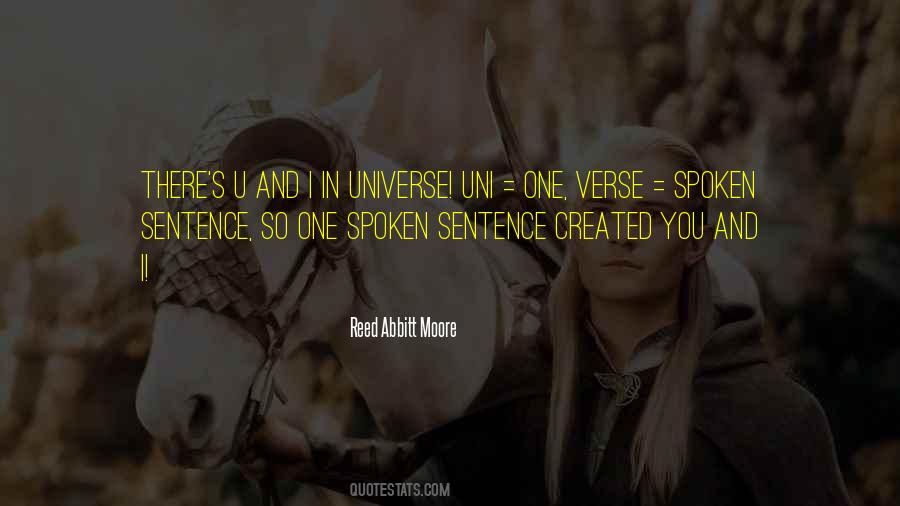 Famous Authors
Popular Topics