Jon B. Famous Quotes & Sayings
Browse top 2 famous quotes and sayings by Jon B.. Read & share Jon B. quotes pictures with friends. Free using on Facebook, Twitter, blogs.
Top 2 Jon B. Quotes
#1. It's not that I prefer black girls, but that's who I find myself relating to as a human being. I am also attracted to really ghetto girls, straight out the hood ... a thickey, a real 'pass the hot sauce' type girl. - Author: Jon B.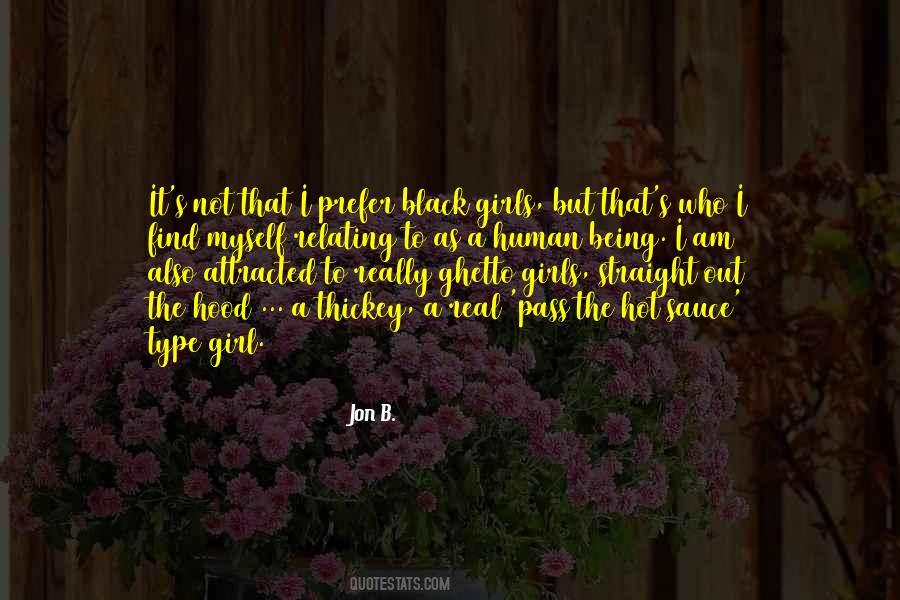 #2. I paved the way for a lot of white artists now that don't have to deal with the stigma of being a white artist. I don't think that people would be as open for non-African American artists like that if it I didn't take a lot of the slack for them. - Author: Jon B.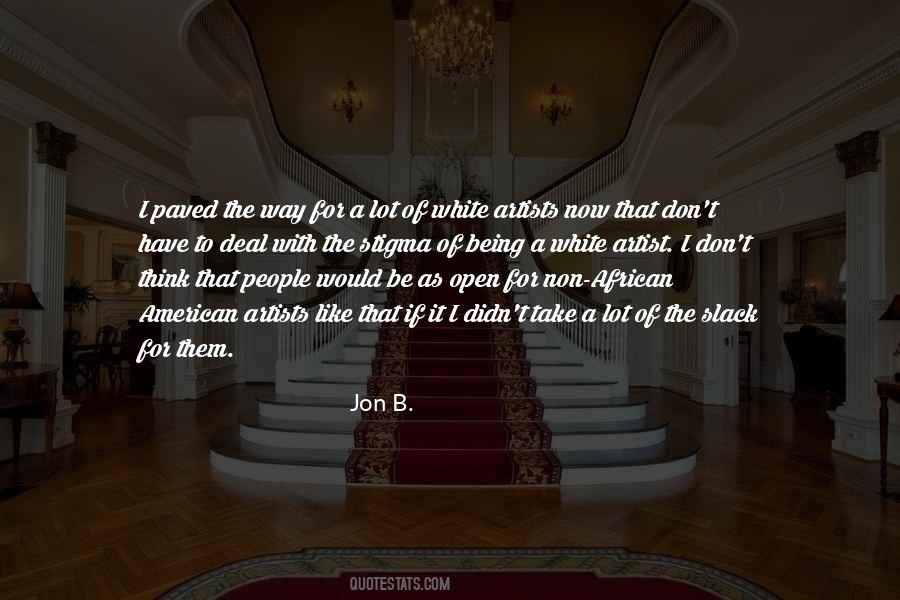 Famous Authors
Popular Topics