Browse top 3 famous quotes and sayings by Georgia Saratsioti. Read & share Georgia Saratsioti quotes pictures with friends. Free using on Facebook, Twitter, blogs.
Top 3 Georgia Saratsioti Quotes
#1. I had a dream about you. We were married and I walked into the room to see you in my new black dress and high heels and I said "That's not what I meant when I said I bought them for you".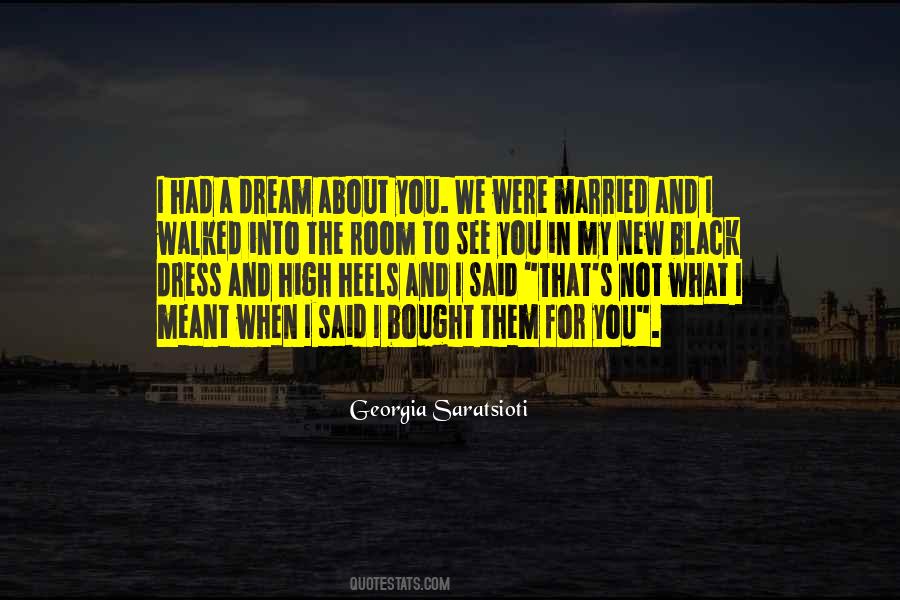 #2. I had a dream about you. You were on a bike going 70 miles an hour, I could see you approaching my car in the mirror. You were trying to say something so, I jumped on the brakes as hard as I could, I guess I forgot I had tied your bike on my bumper.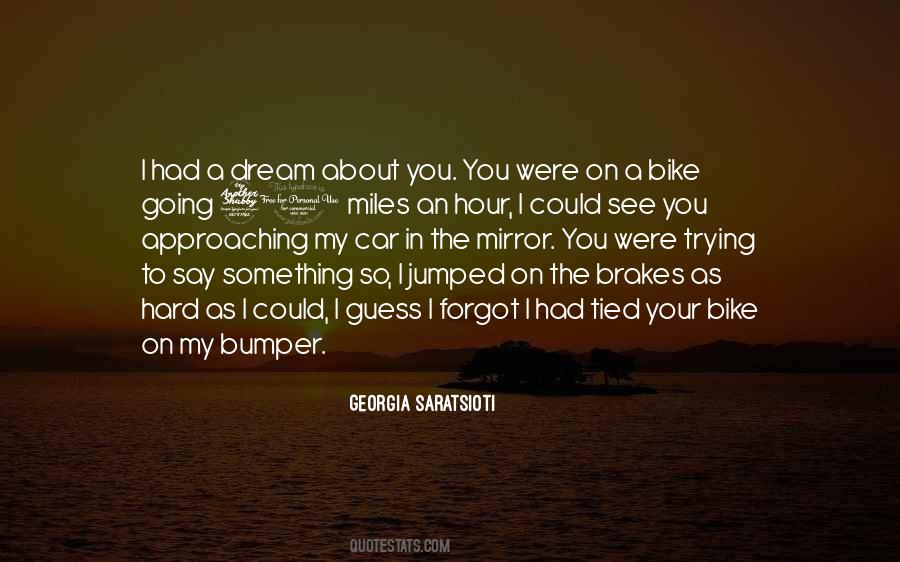 #3. I had a dream about you. We were actors in a horror movie and I was hunting you down with a knife. When I finally cornered you the director yelled "Cut".... What? I can't be blamed for following instructions.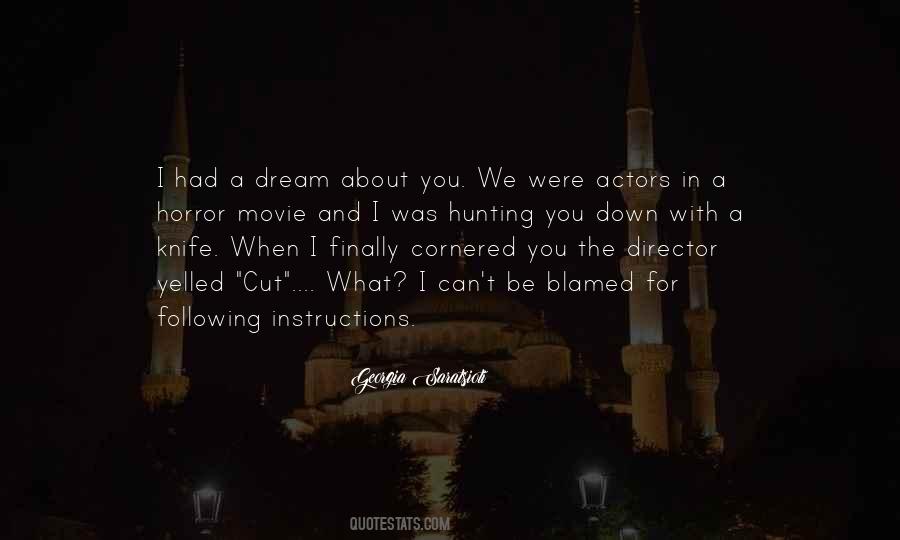 Famous Authors
Popular Topics