List of top 31 famous quotes and sayings about whitley strieber to read and share with friends on your Facebook, Twitter, blogs.
Top 31 Whitley Strieber Quotes
#1. the fundamentally paradoxical ways that our very subjectivities are constituted: as cultural scripts, as texts written before us as us. It is confusing being a novel, a piece of fiction that considers itself a simple fact.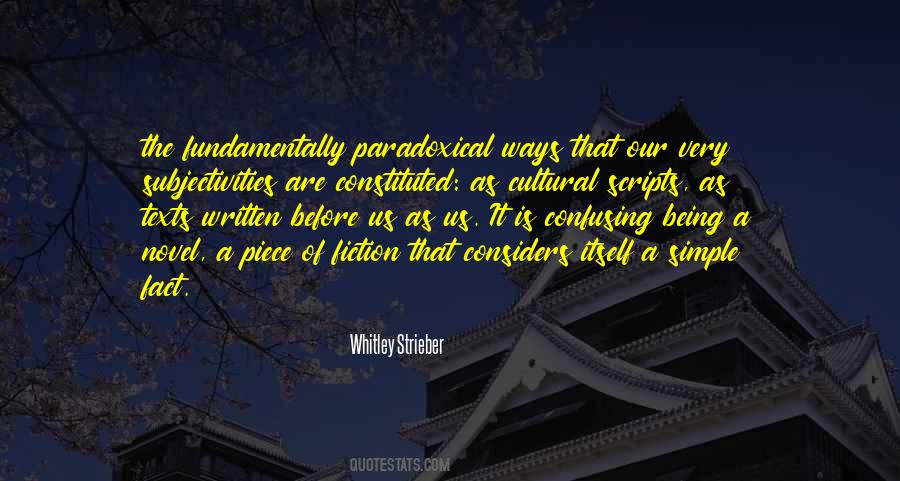 #2. In them was not the savage blankness of the reptile species. Instead there was something far worse - burning, unquenchable rage mixed with the self-mocking irony of great intelligence.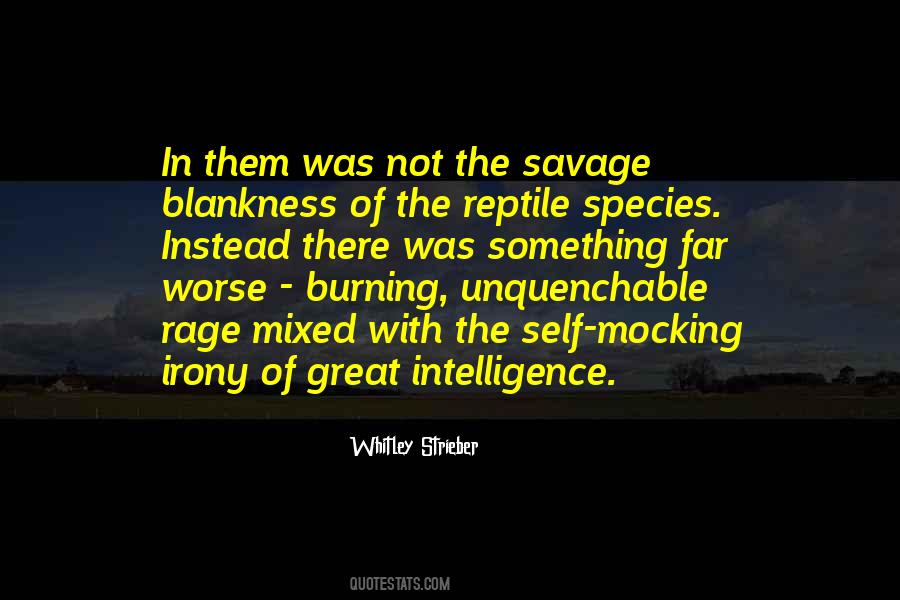 #3. I wondered if I might not be in the grip of demons, if they were not making me suffer for their own purposes, or simply for their enjoyment.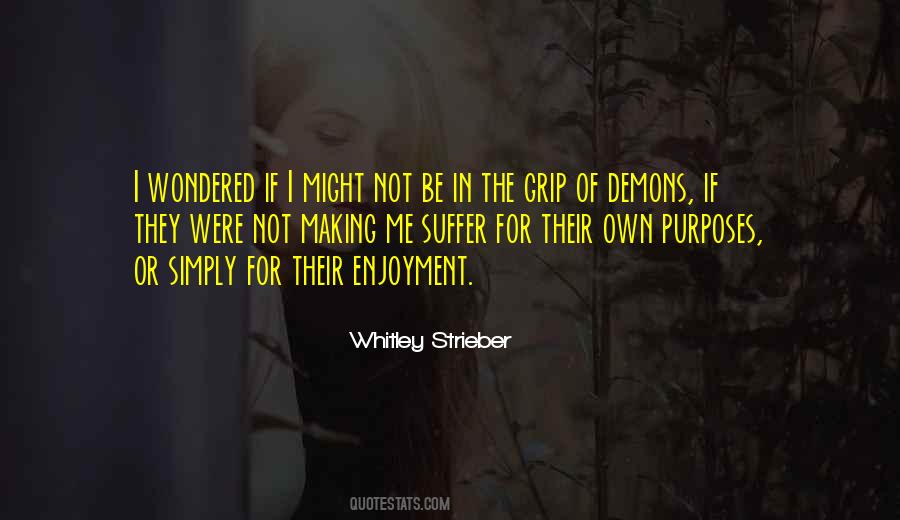 #4. I've got lots of books sitting here that have never been published because nobody could make any marketing sense of them.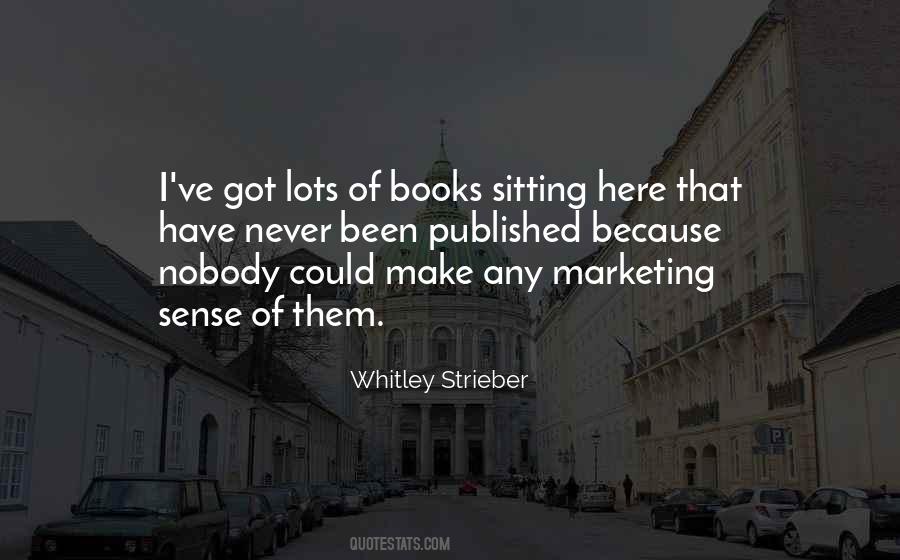 #5. who are we, that we so conceal ourselves from ourselves?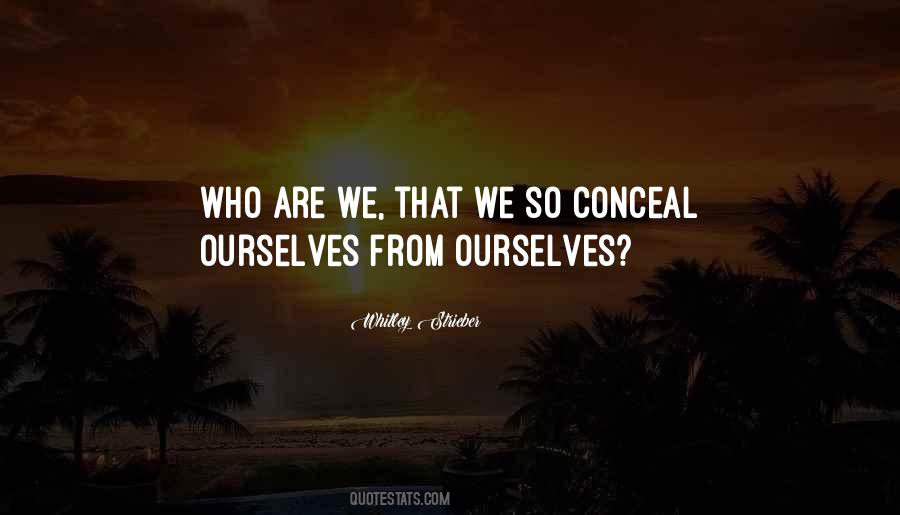 #6. This time, there was the ghost of a reptile in Szatson's smile. 'I don't handle little problems.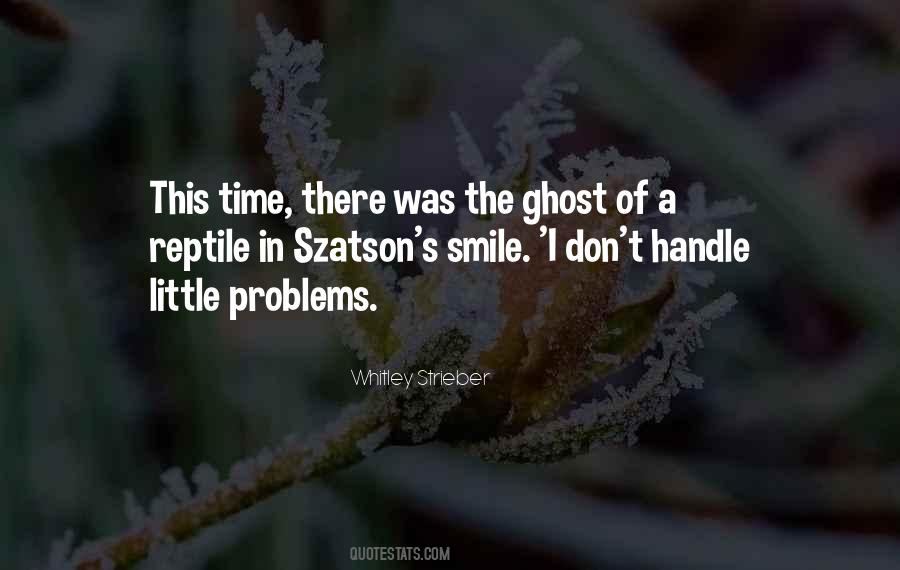 #7. Why were my visitors so secretive, hiding themselves behind my consciousness. I could only conclude that they were using me and did not want me to know why ... What if they were dangerous? Then I was terribly dangerous because I was playing a role in acclimatizing people to them.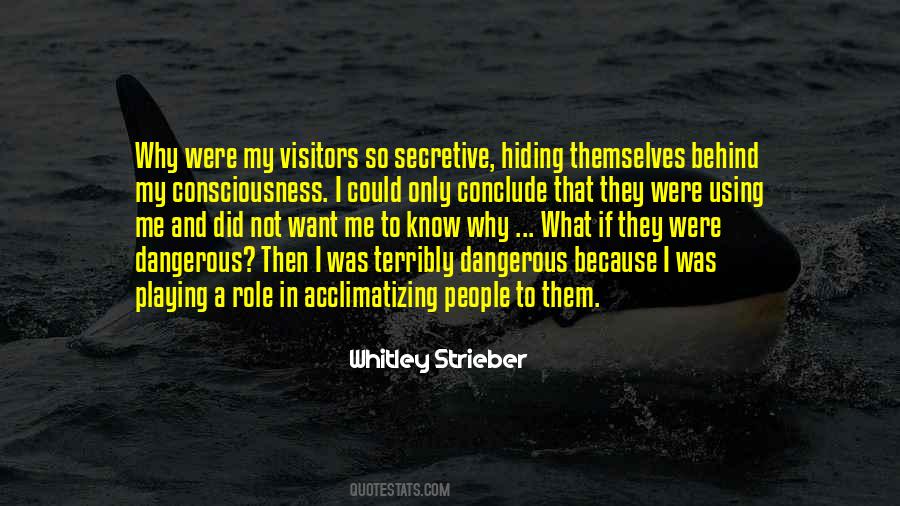 #8. In the eyes of the others we who met them saw ourselves. And there were demons there.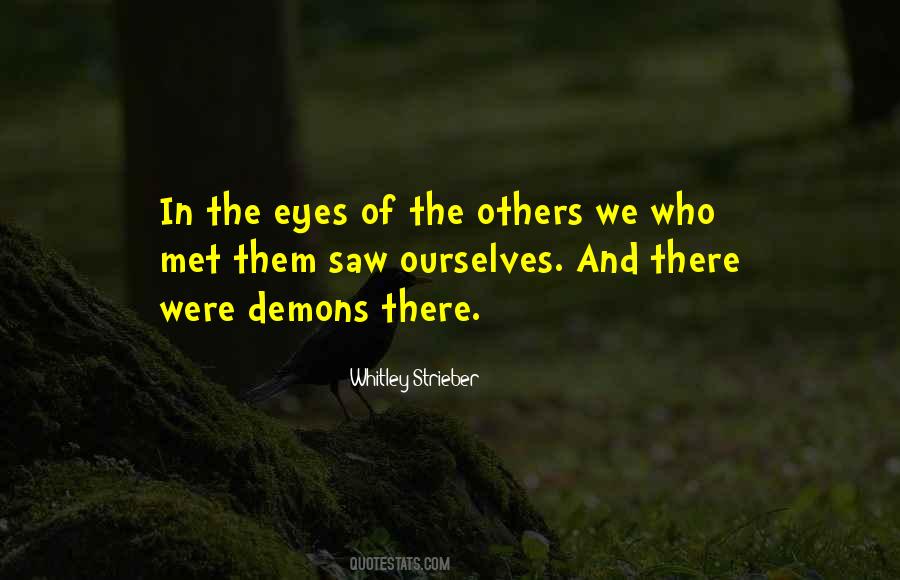 #9. I put the copy of 'A Christmas Carol' that my grandfather had first read to me 60 years ago on my desk, and I began to write. The result, for better or for worse, is the 'Christmas Spirits.' I plan to read it to my grandson.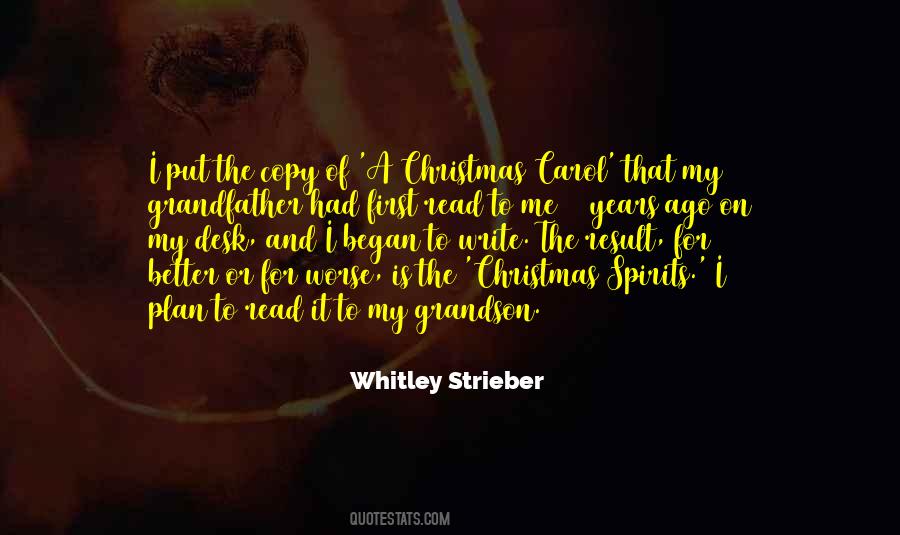 #10. The Sleep lasted six hours. For most of that time John lay beside Miriam watching the shadows.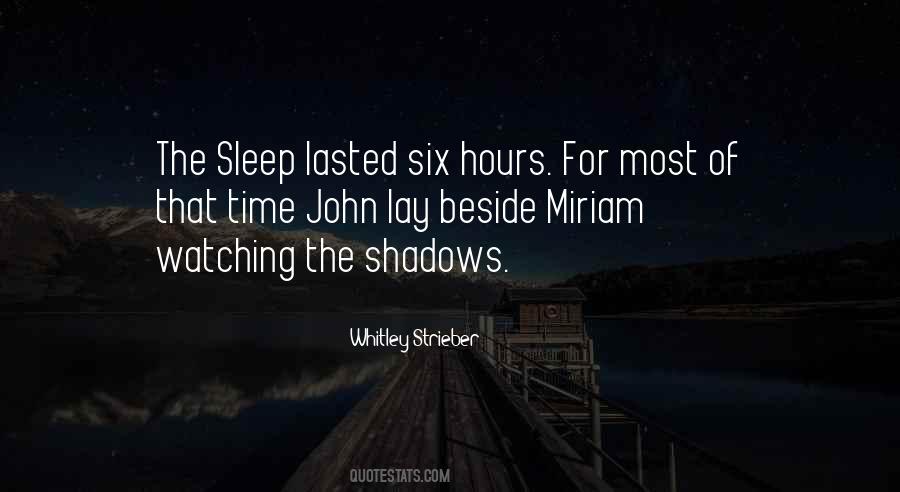 #11. Would we, if we could, educate and sophisticate pigs, geese, cattle? Would it be wise to establish diplomatic relation with the hen that now functions, satisfied with mere sense of achievement by way of compensation? I think we're property.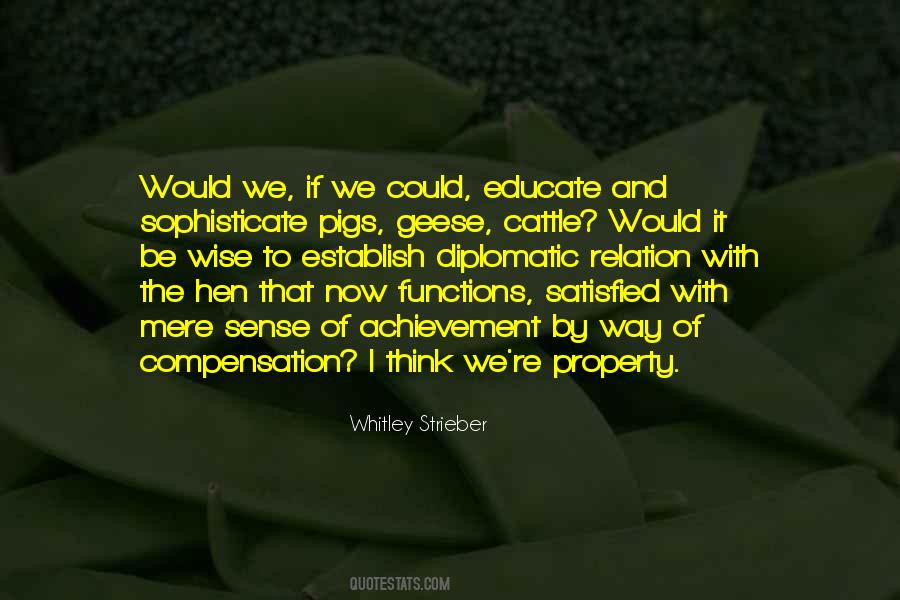 #12. In a reality made of energy, thoughts may literally be things. What if it was intended that we create our own realities after death?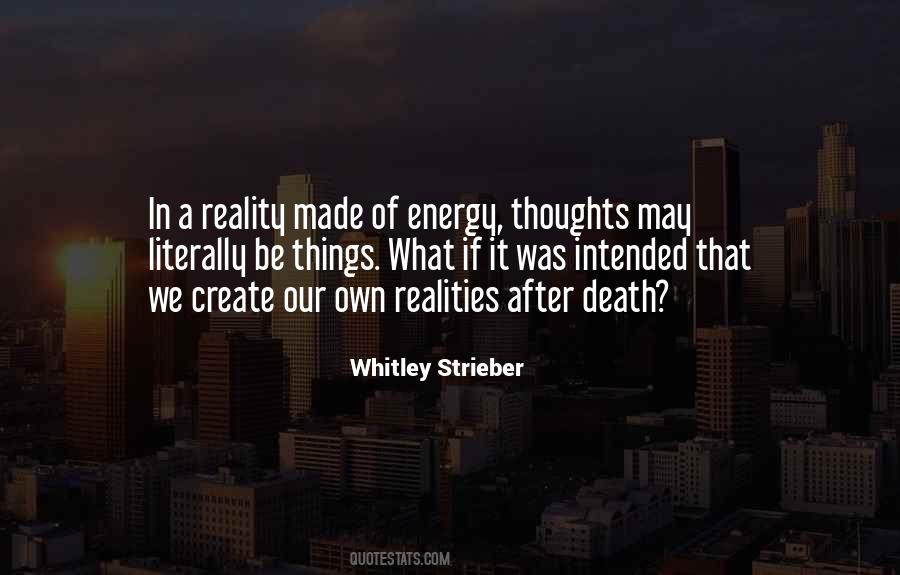 #13. I'm not so sure that horror should be dismissed as something less than literature.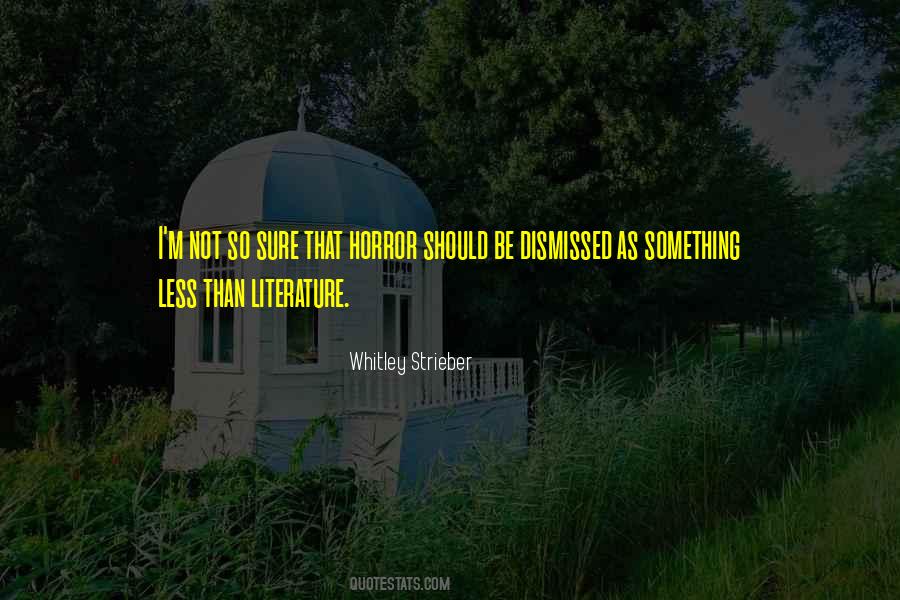 #14. Every time someone ends a prayer in the Western world they say Amen - that is the name of an Egyptian god associated with completion. So we're still praying to their gods.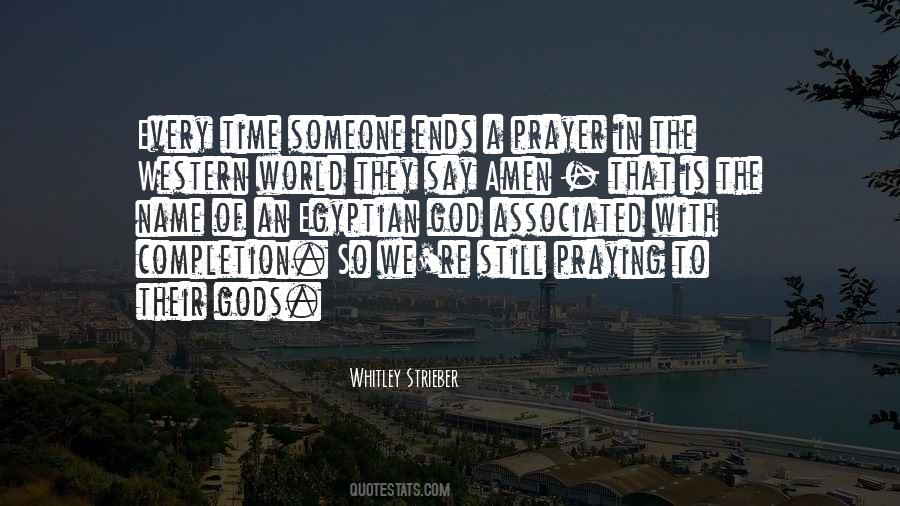 #15. Maybe that's what the quasars that stand sentinel at the end of the universe are all about - they are the spots where people like Socrates and Christ dug through; they are windows into bright and terrible wisdom. They are warnings.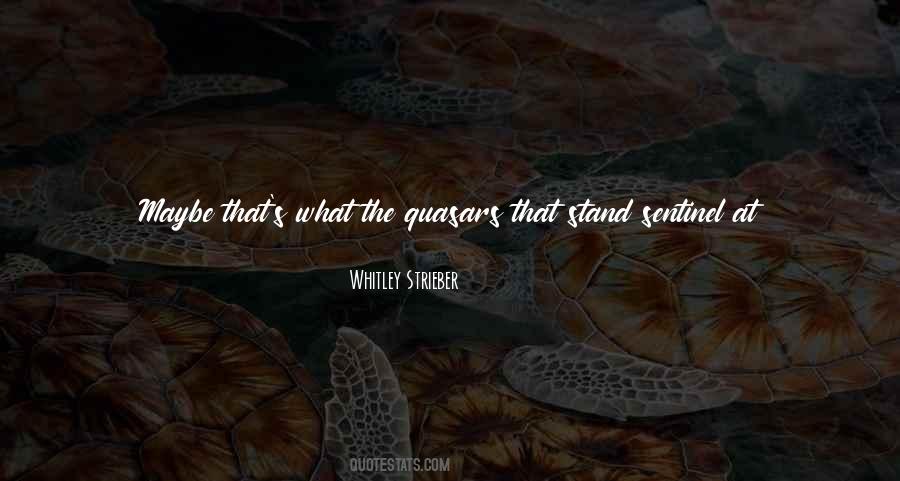 #16. Every Christmas now for years, I have found myself wondering about the point of the celebration. As the holiday has become more ecumenical and secular, it has lost much of the magic that I remember so fondly from childhood.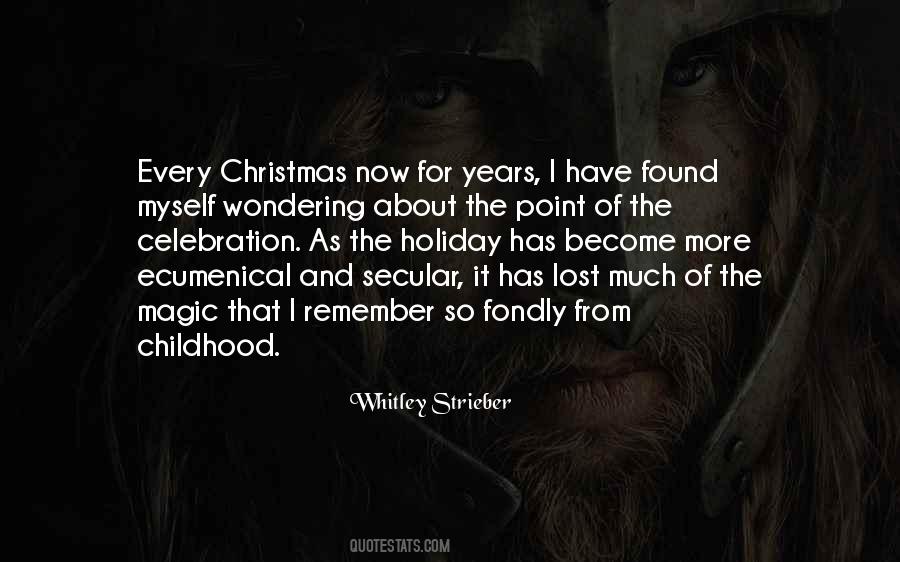 #17. It is very easy to claim a theory of everything if you get to decide what that everything is. It is very easy to explain everything on the table if you have put everything you cannot explain underneath it in the wastebasket.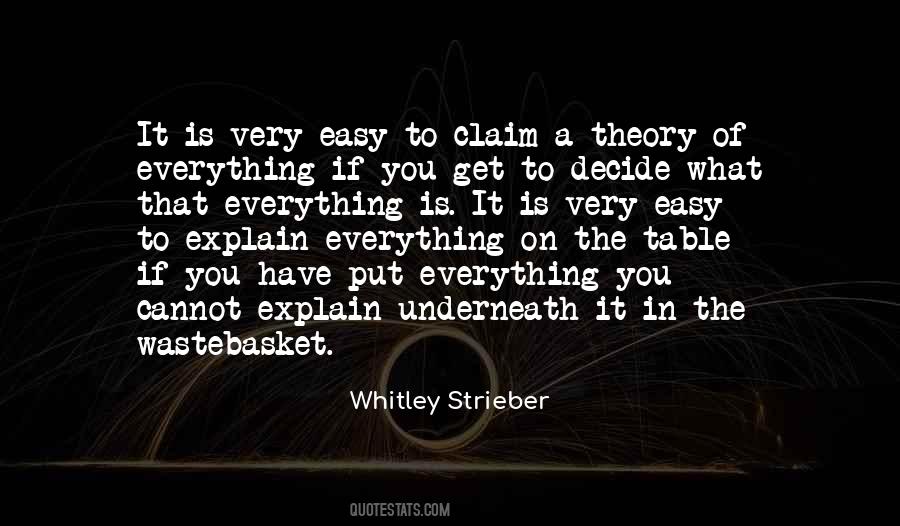 #18. God is wild; I am tame ... Night falls and an age ends ... We call and are answered through the thick foliage, by voices too strange to be our own ...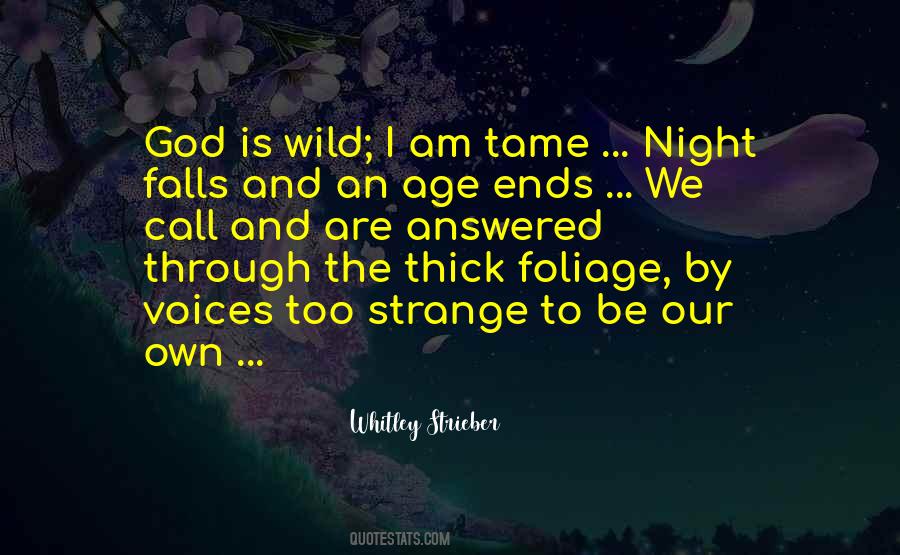 #19. What we need to do now," he mused, "is make better sci-fi movies so that we can have better contact experiences." That is hermeneutics.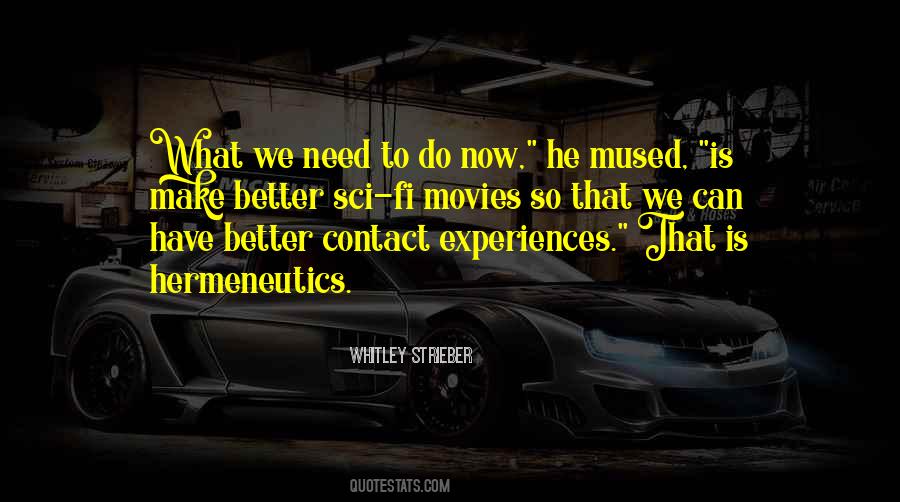 #20. She drove her chariot like a centurion.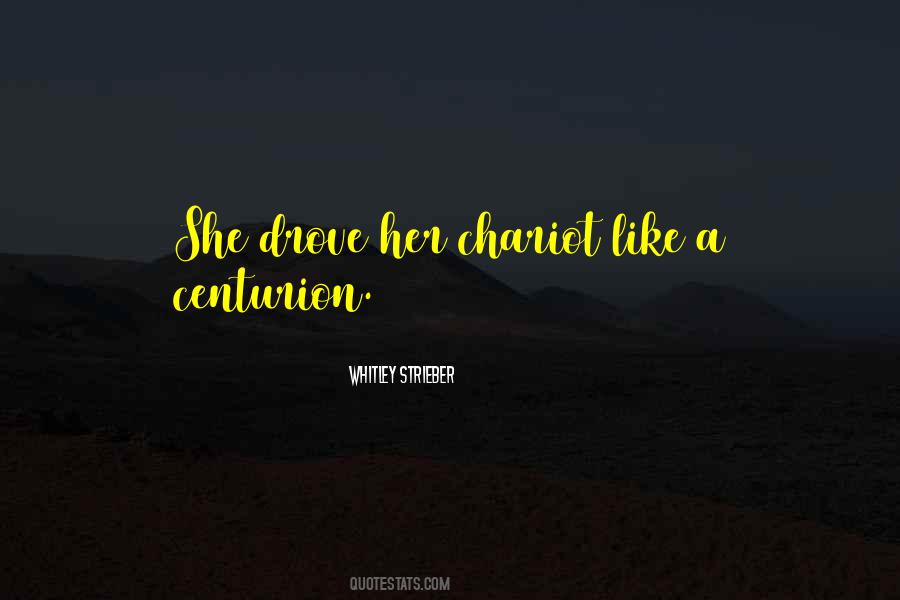 #21. The truth is, everything ultimately comes down to the relationship between the reader and the writer and the characters. Does or does not a character address moral being in a universal and important way? If it does, then it's literature.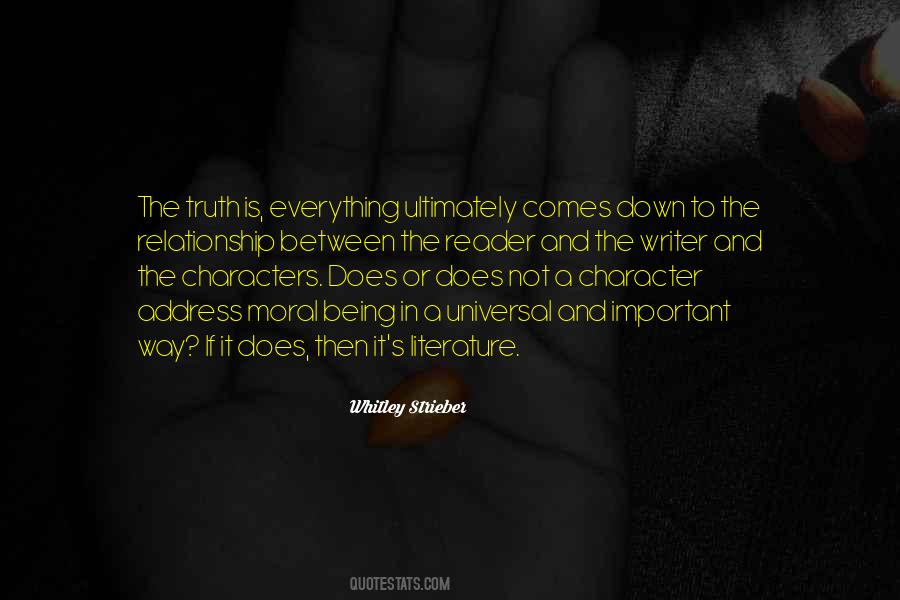 #22. I think he's wonderful and strange and kind of like a poem.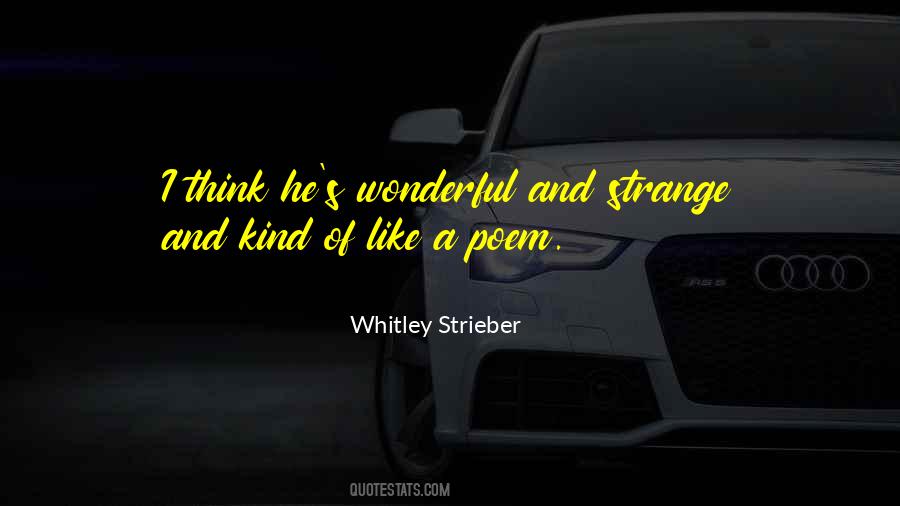 #23. Instead of shunning the darkness, we can face straight into it with an open mind. When we do that, the unknown changes. Fearful things become understandable and a truth is suggested: the enigmatic presence of the human mind winks back from the dark. WHITLEY STRIEBER, COMMUNION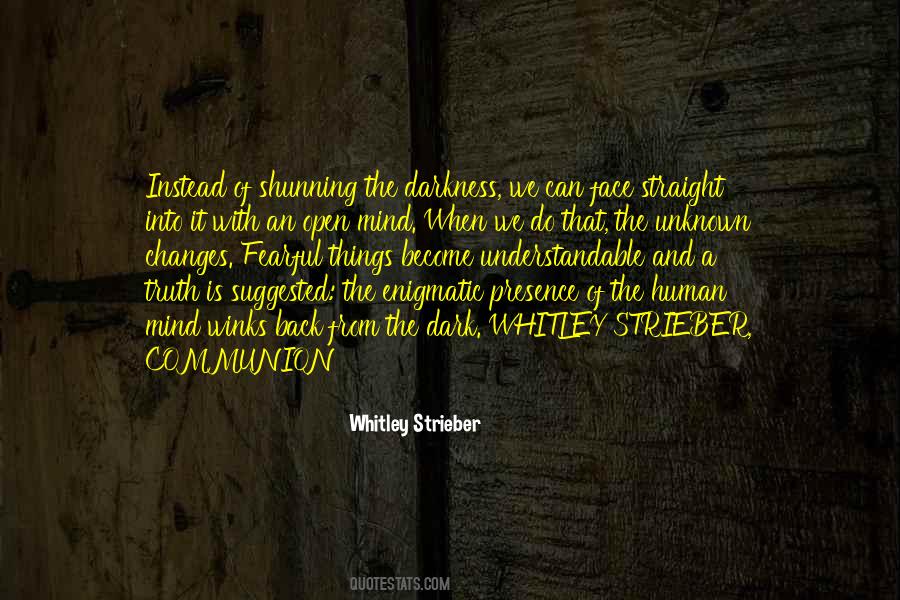 #24. The interesting thing about fiction from a writer's standpoint is that the characters come to life within you. And yet who are they and where are they? They seem to have as much or more vitality and complexity as the people around you.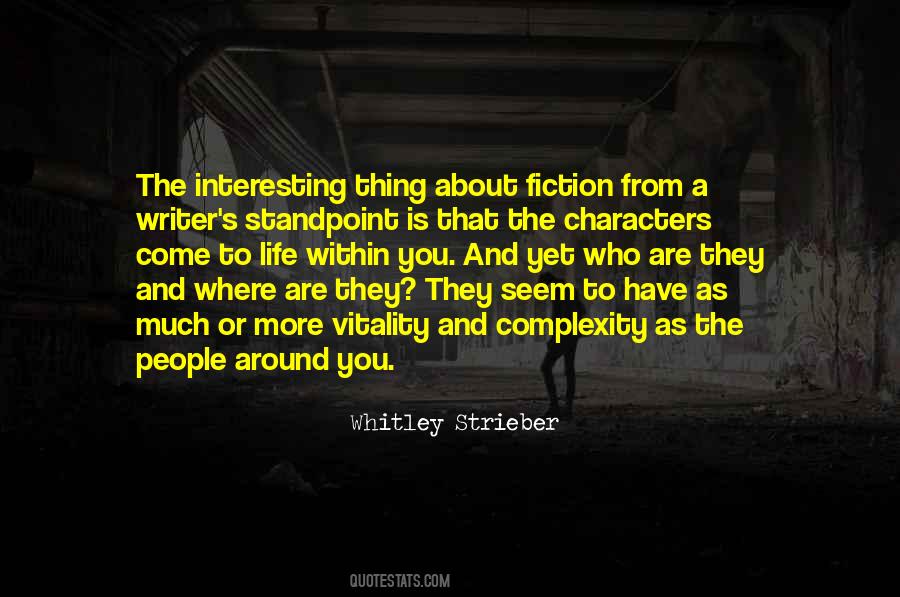 #25. No
doubt, I wont be believed, and thats all right, because, in a sense, it
leaves me free in ways that belief would not.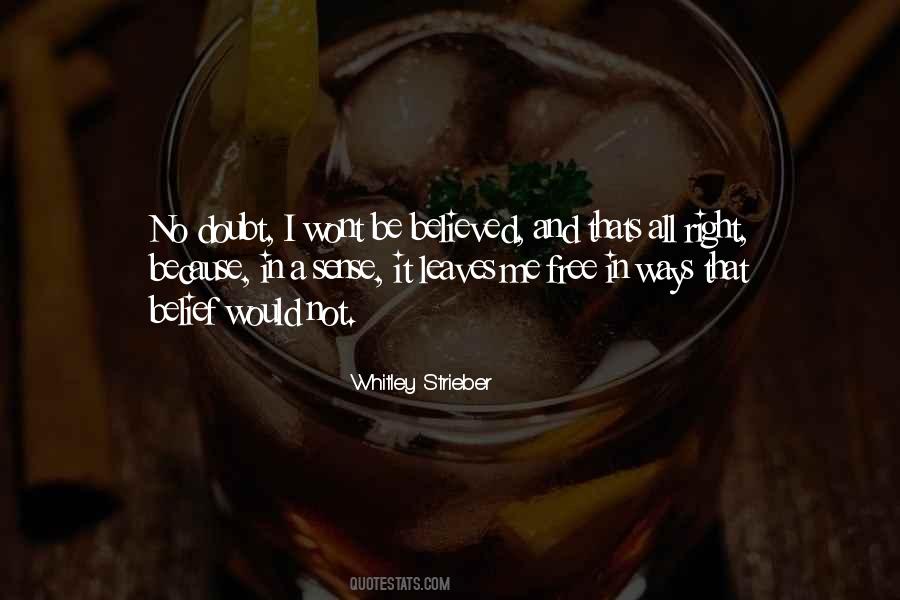 #26. The tiny lines extending from the corners of his eyes were no illusion. He touched his cheek and felt a delicate dryness, a subtle stiffening. Weren't there also circles under his eyes, and even more lines around his mouth?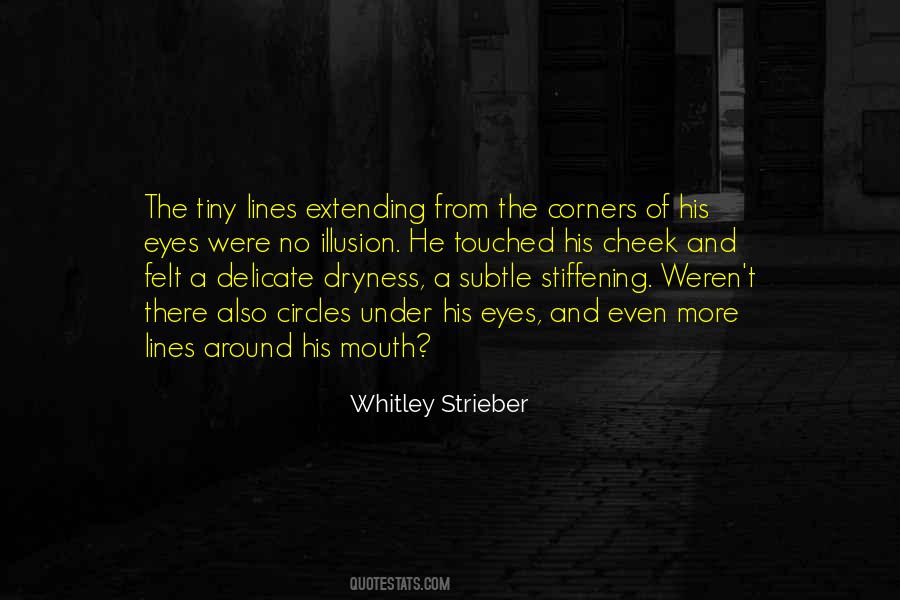 #27. Eumenes had been with her more than 400 years, Lollia nearly as long. Until now not one of her transformations had failed to last 200 years. Was she getting worse at it, or was the strength of the human stock in decline?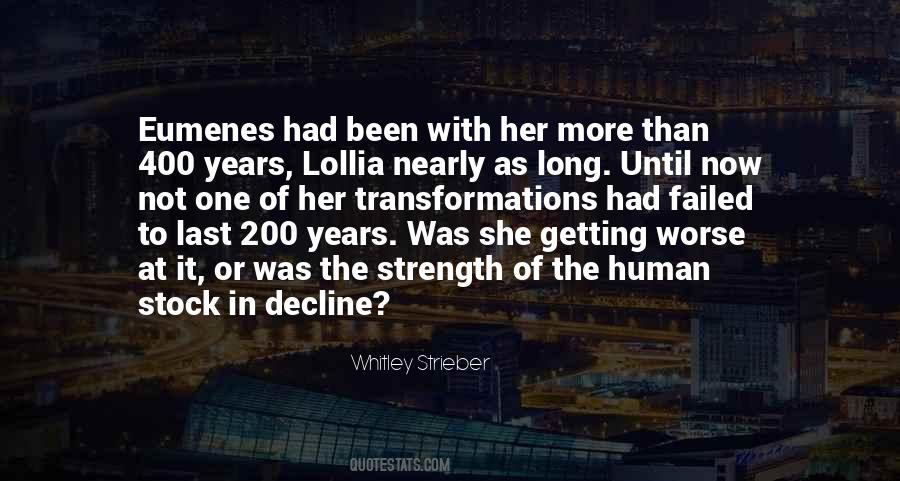 #28. As far as the Wagners were concerned, Kaye would just disappear. Within a month she would become another statistic, one of thousands of teenagers who walk out on their families every year.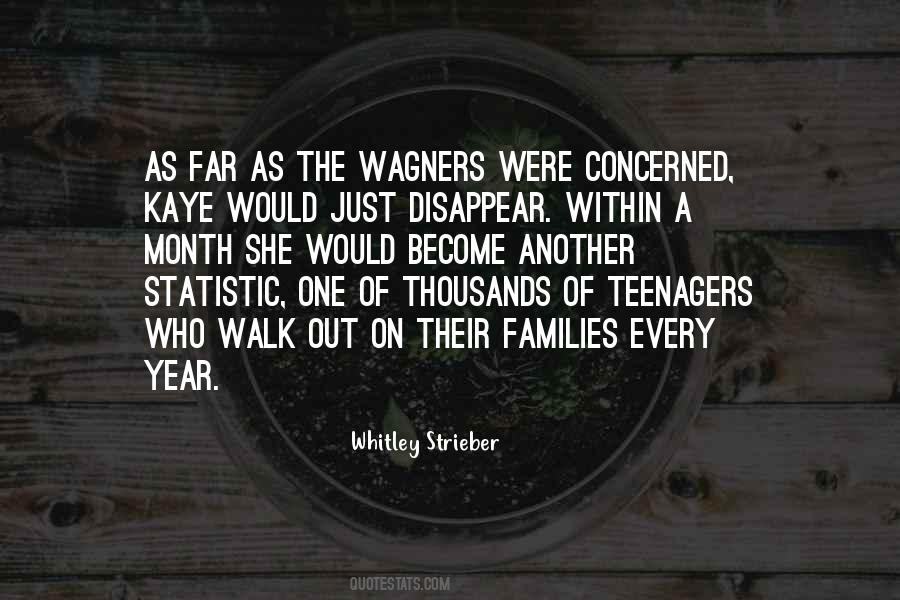 #29. A real stunner. Want to get swept up on a journey you will never forget and never quite escape? Open THE RITUAL OF ILLUSION and let its magic leap out, grab you, take you places unlike you have ever known.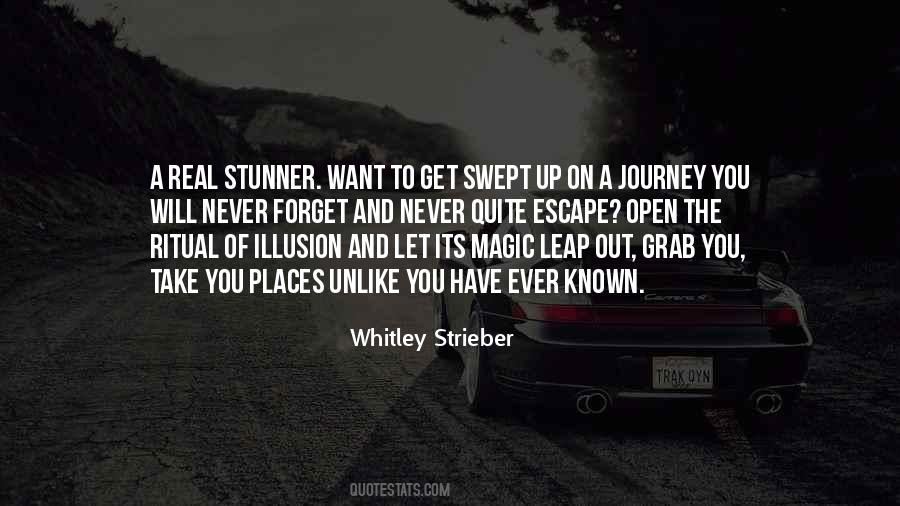 #30. Old enough to know better, but too young to care.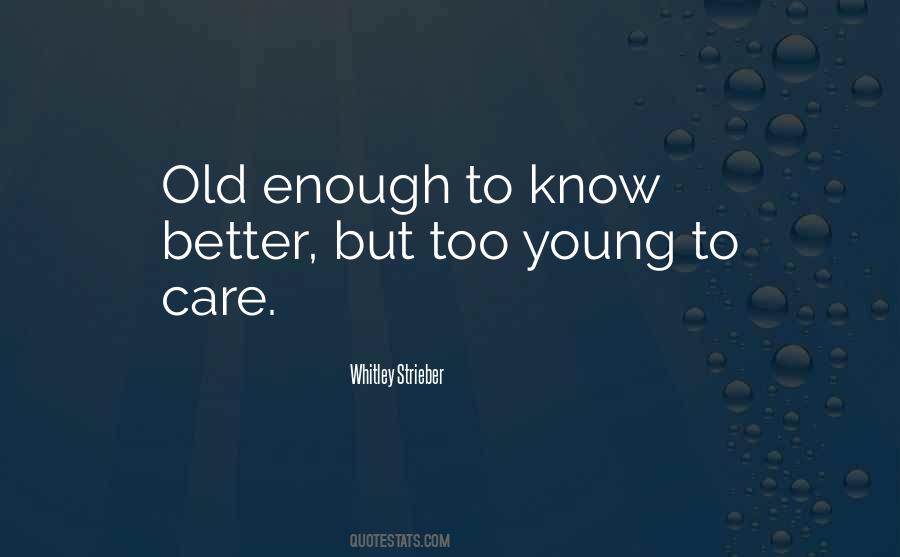 #31. We're not interested in anyone saying the sky's falling, but David Nabhan is a rational man who has studied earthquakes seriously and has intelligent, useful information to offer.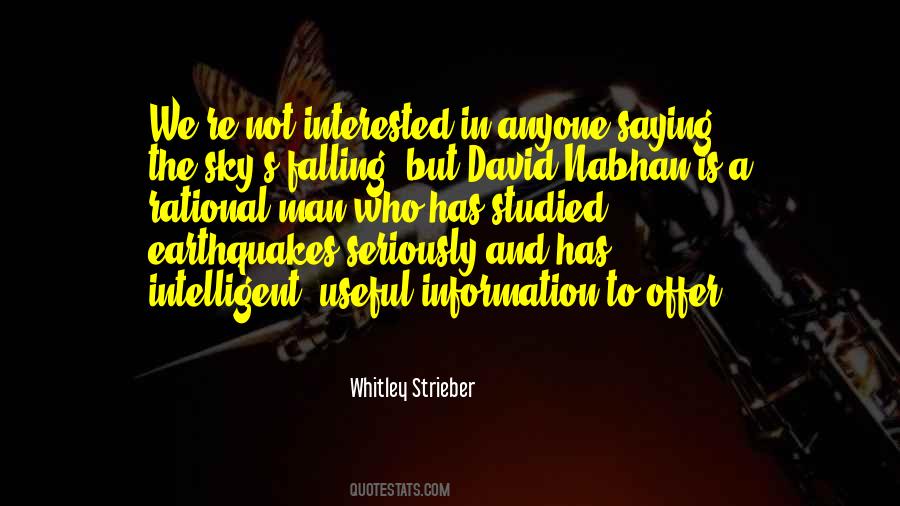 Famous Authors
Popular Topics