Visar Zhiti Famous Quotes & Sayings
List of top 26 famous quotes and sayings about visar zhiti to read and share with friends on your Facebook, Twitter, blogs.
Top 26 Visar Zhiti Quotes
#1. Let them shoot us in the head,
My blood will grow roots
and will blossom. - Author: Visar Zhiti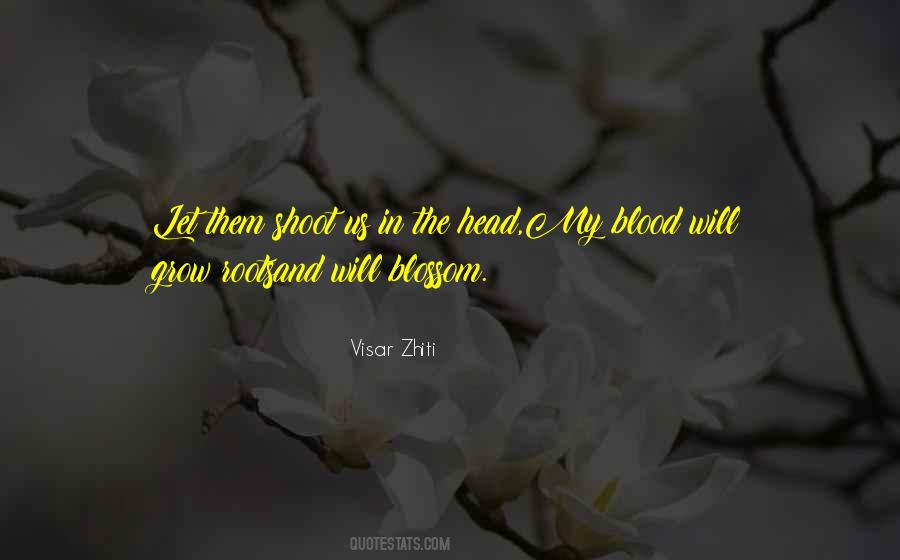 #2. ABYSS
Our country lives
Among the dead
And dies among the living
Sometimes. - Author: Visar Zhiti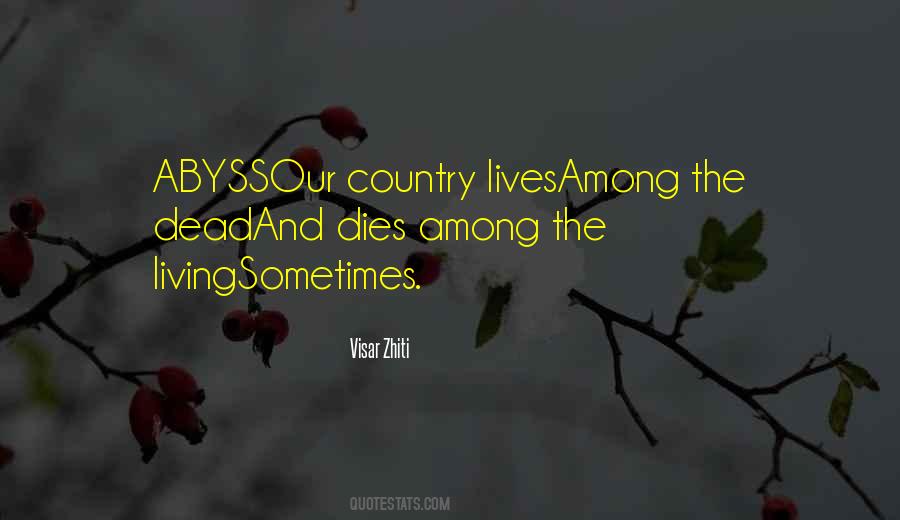 #3. From daybreak to sunset she turned her thoughts, like boulders, over. She set them in long lines. She rearranged their order ... - Author: Mervyn Peake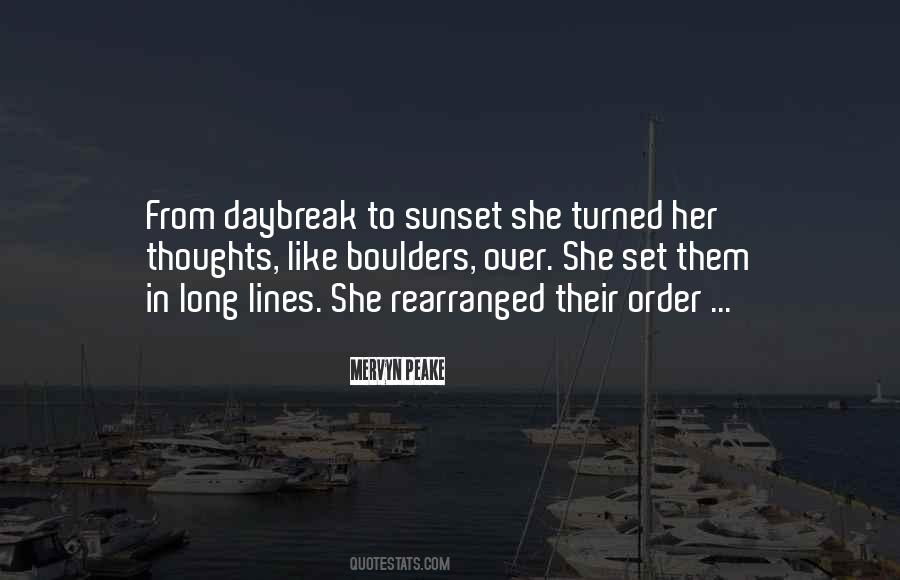 #4. In World War II, jazz absolutely was the music of freedom, and then in the Cold War, behind the Iron Curtain, same thing. It was all underground, but they needed the food of freedom that jazz offered. - Author: Herbie Hancock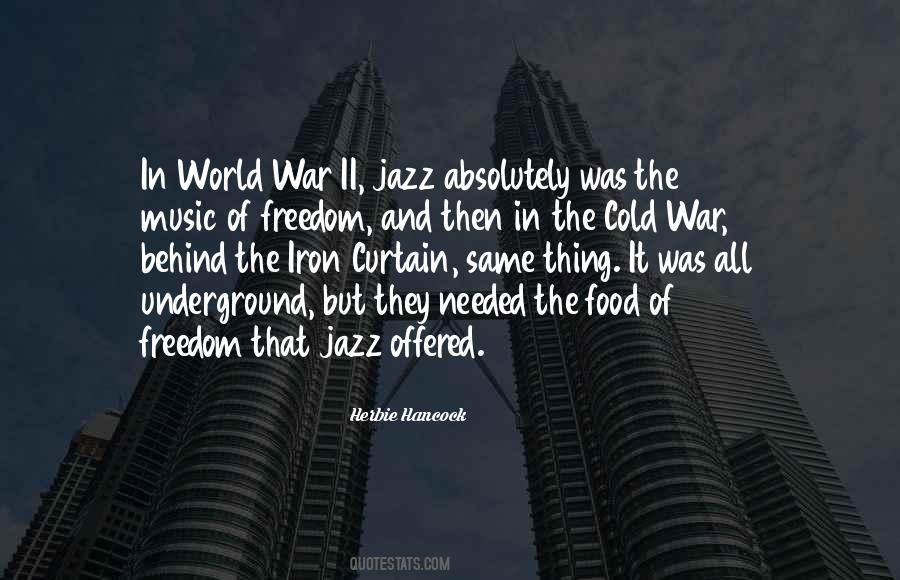 #5. Could it be that the planets are castaway heads. - Author: Visar Zhiti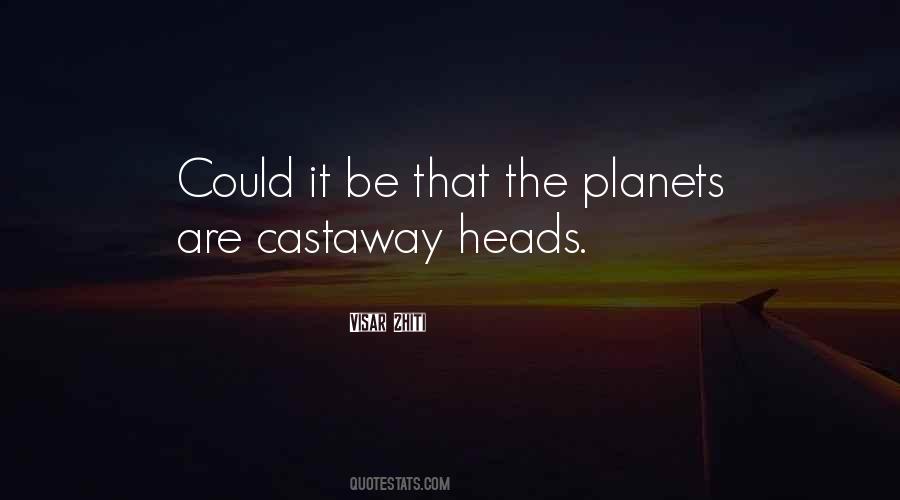 #6. When will the death
Of Death ever come?
from The Siege - Author: Visar Zhiti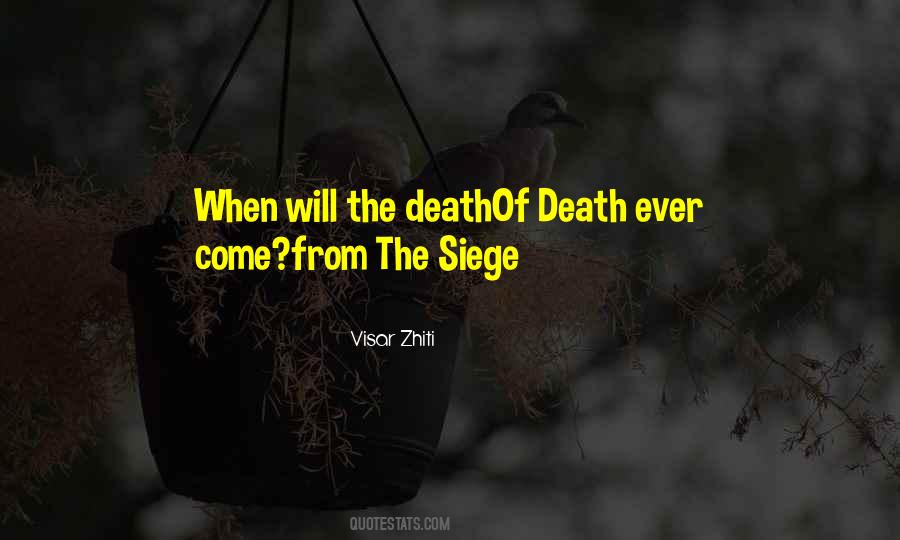 #7. Innocent droplets of rain
Make almost all events
Quite natural.
(from "A Rainy Day") - Author: Visar Zhiti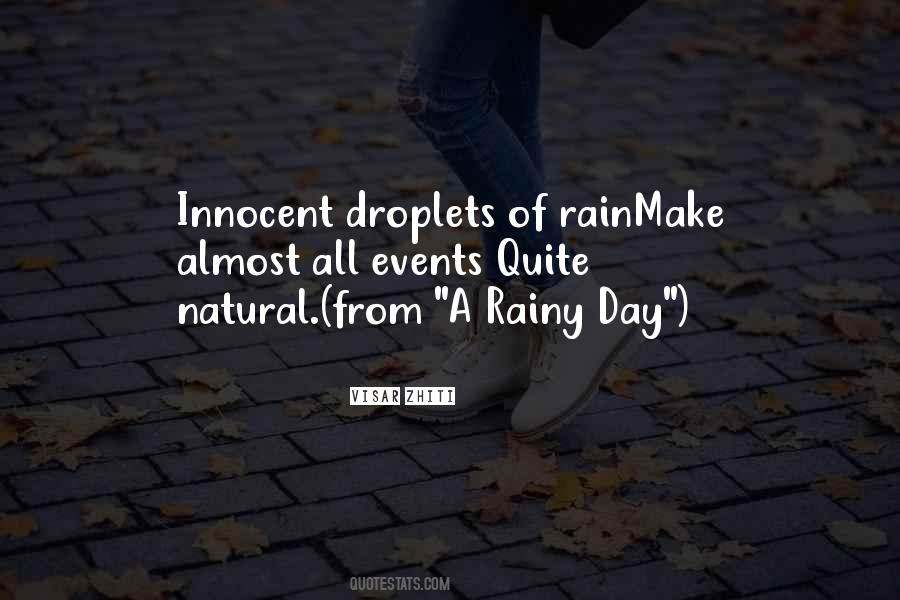 #8. IN OUR CELLS
They keep us in our cells
For a long time ...
And, if we get out,
We lug them with us on our shoulders,
Like a porter with a chest of goods. - Author: Visar Zhiti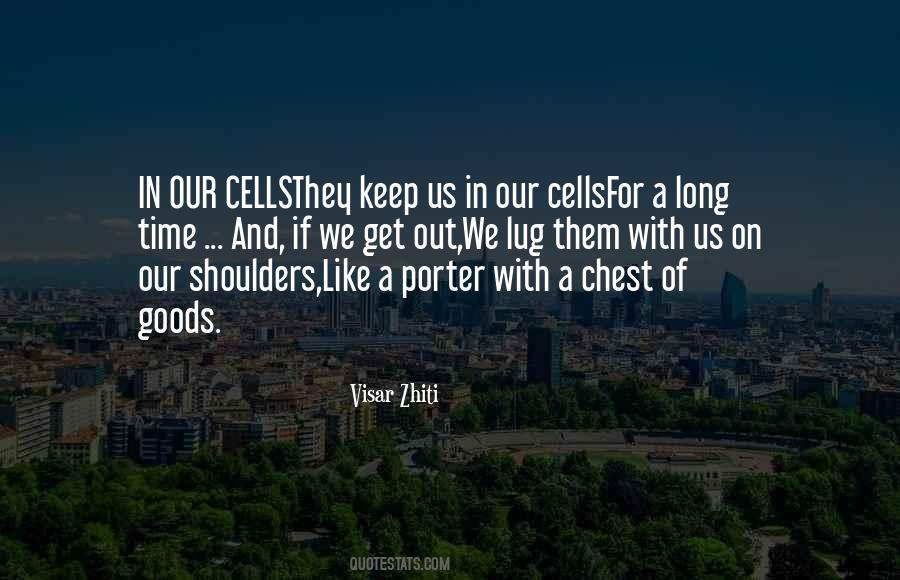 #9. It rains
And rains
And rains.
But there is a sky above the rain,
Nothing can rot the sky.
Earth has turned to mud. What of it?
The heart of the planet is made of fire, of ardent sun.
(from "A Rainy Day") - Author: Visar Zhiti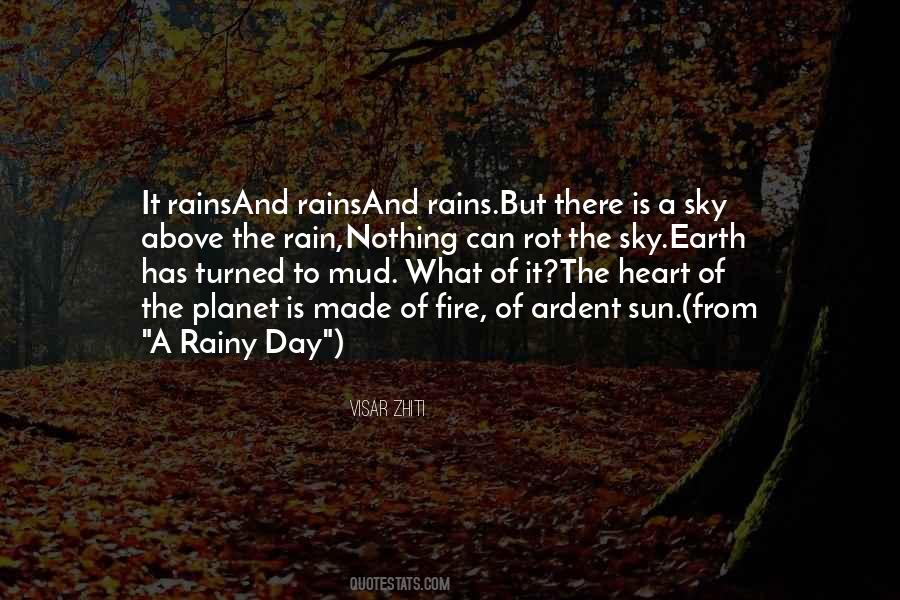 #10. I'm vain enough to think that I've made a successful life. I've had everything I've ever wanted. You can't beat that. - Author: Jack Gilbert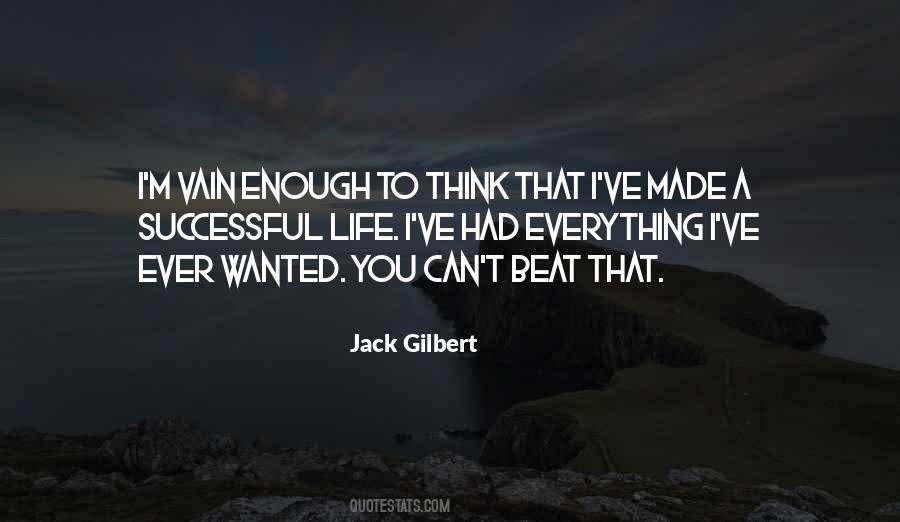 #11. The forest has shrunk
And fear has expanded,
The forests have dwindled,
There are less animals now,
less courage and less lightning,
less beauty
and the moon lies bare,
deflowered by force and
then abandoned. - Author: Visar Zhiti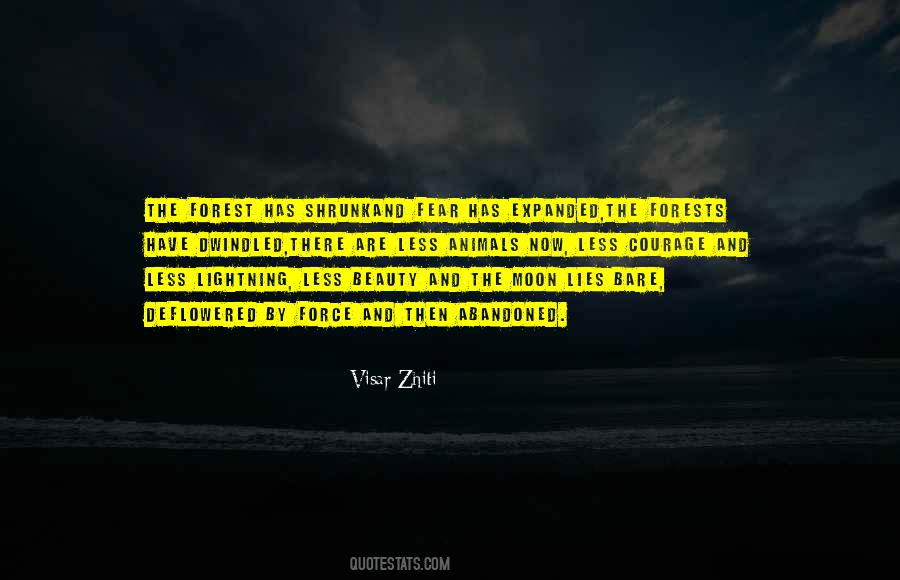 #12. I'm a religious liberty supporter - I strongly believe in that. - Author: Rob Portman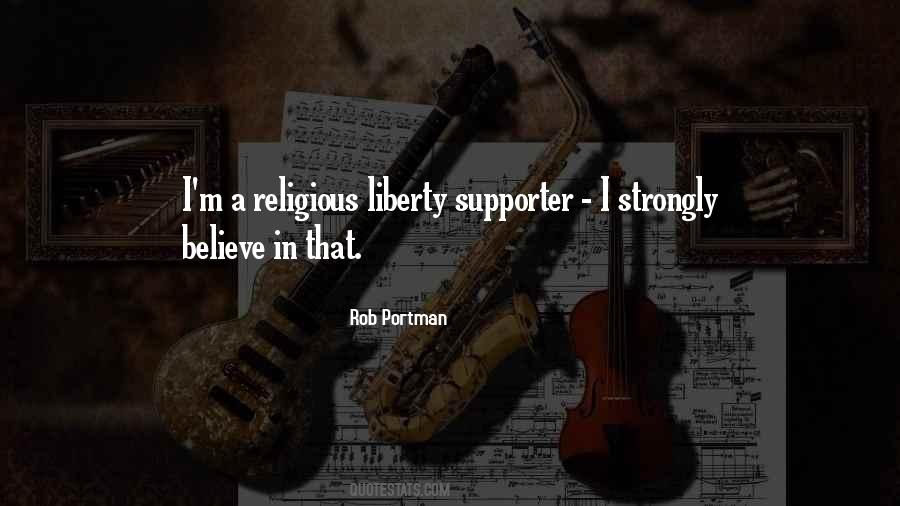 #13. I'm a huge fan of meditation. I know lots of people assume meditation to be some Buddhist mumbo-jumbo, but it's been scientifically documented to create therapeutic changes in the brain. - Author: Karen Salmansohn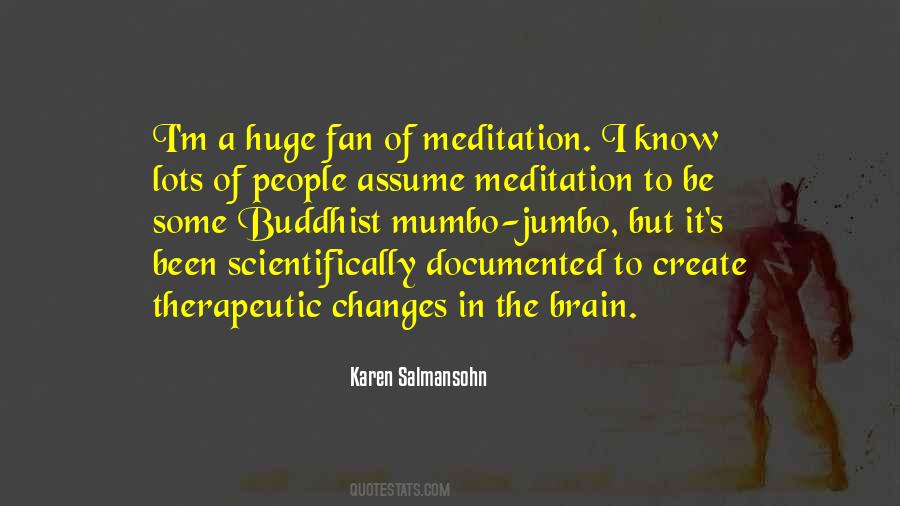 #14. Only with a leaf
can I talk of the forest, - Author: Visar Zhiti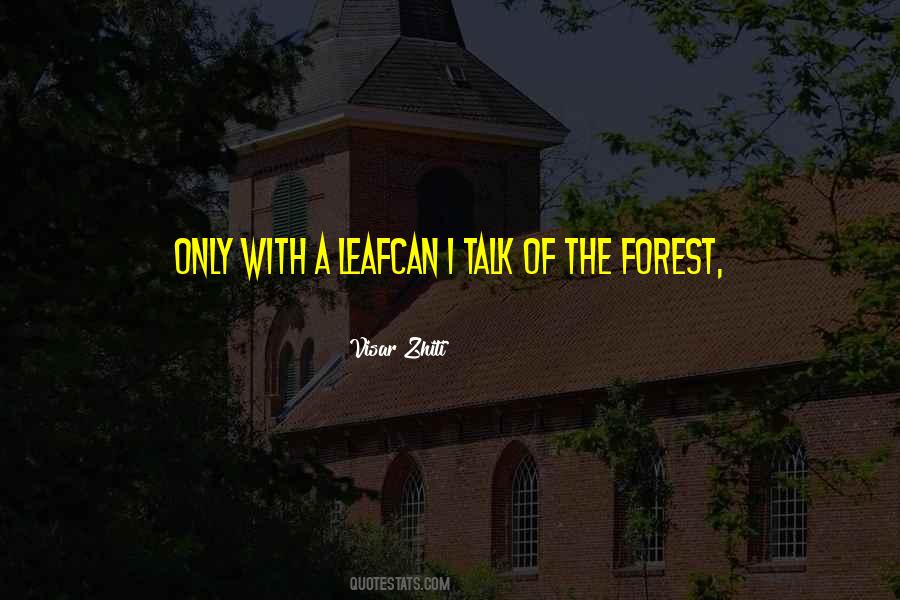 #15. Handcuffs weigh much more than gravestones.
(from "Gratitude") - Author: Visar Zhiti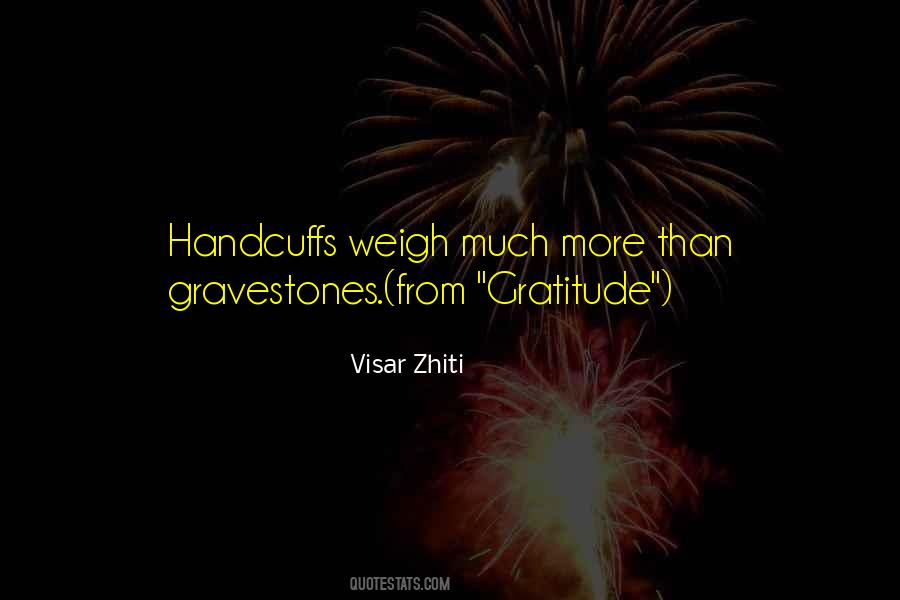 #16. Personal courage is really a very subordinate virtue-a virtue, indeed, in which we are surpassed by the lower animals; or else you would not hear people say, as brave as a lion. - Author: Arthur Schopenhauer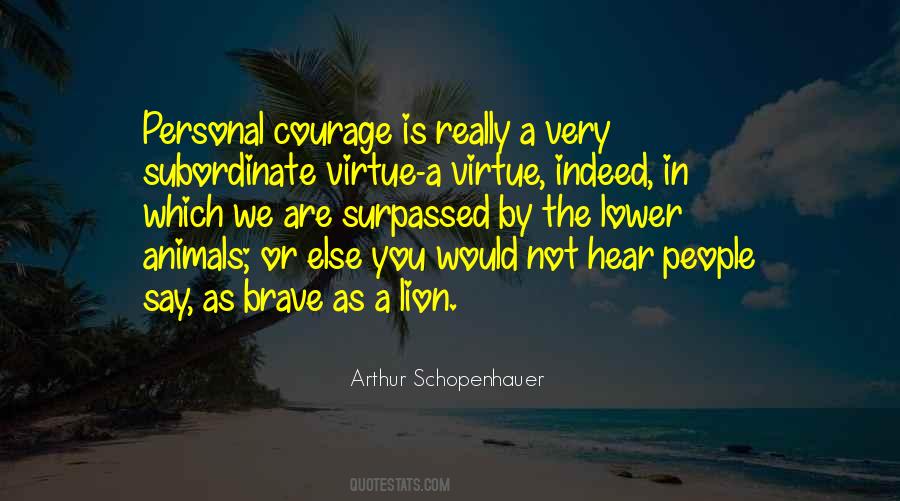 #17. SECOND SUN
So much blood
Has been spent in this world,
But we have not yet built a sun of blood.
Listen, my friend,
To these trembling words:
A second sun will be born
of our blood
in the form of a heart. - Author: Visar Zhiti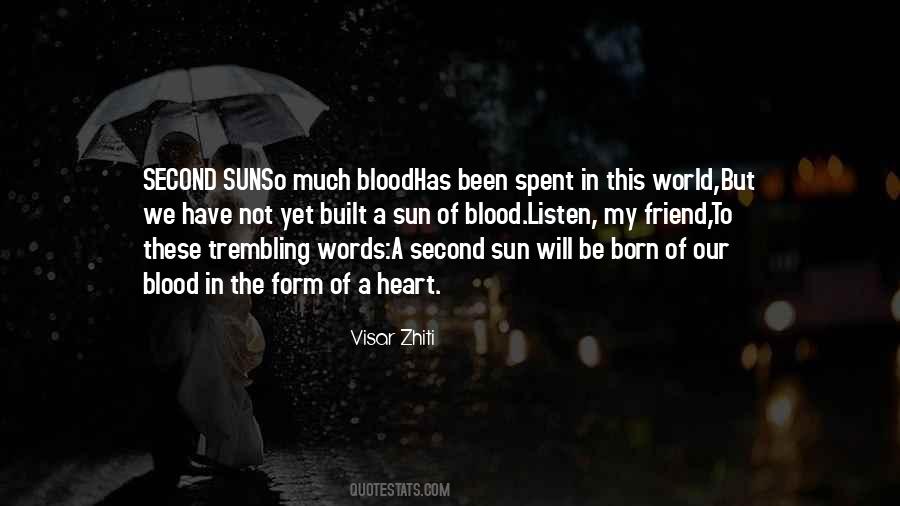 #18. Day and night, their fail and crippled ships defy the tempest. - Author: Jorge Luis Borges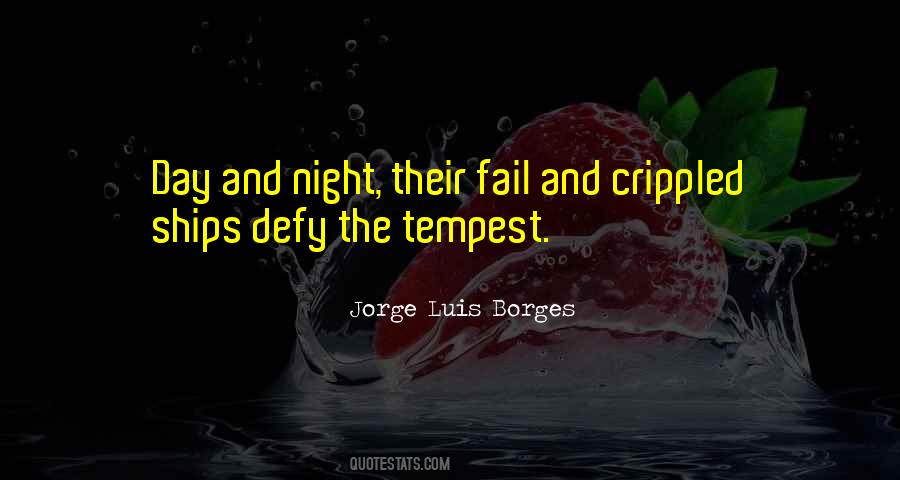 #19. For it is mutual trust, even more than mutual interest that holds human associations together. Our friends seldom profit us but they make us feel safe. Marriage is a scheme to accomplish exactly that same end. - Author: H.L. Mencken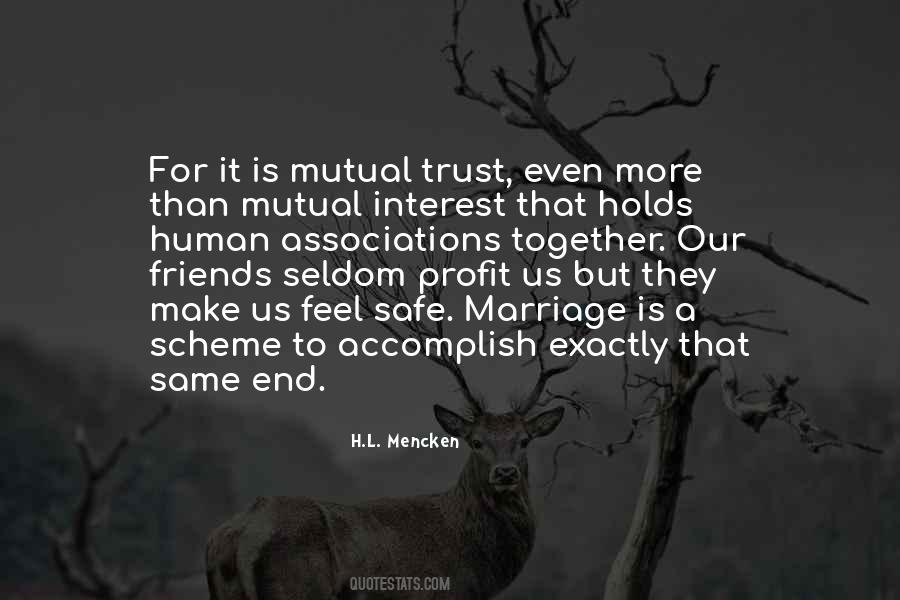 #20. One of the most beautiful ways you can give is giving of yourself and your time. - Author: Mark Boyle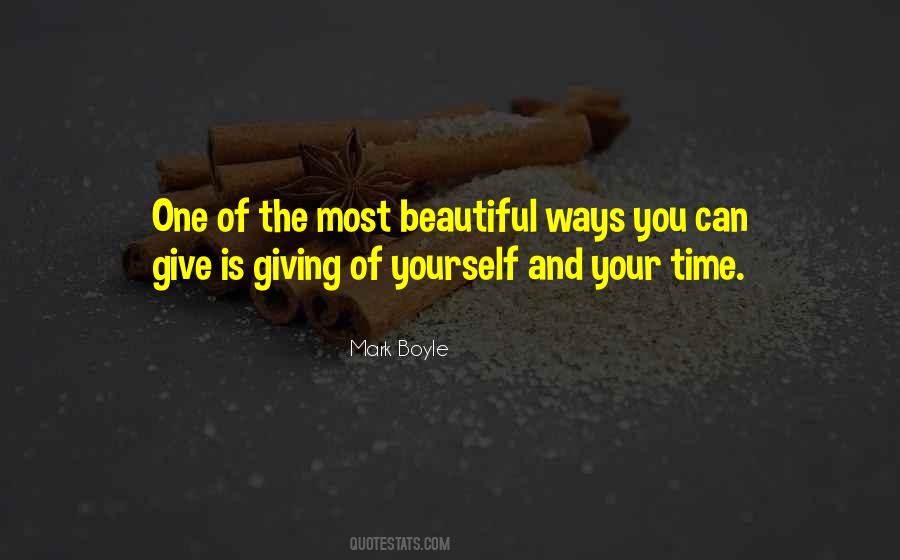 #21. I just think structure can make a book feel so much bigger. It's the architecture. You could use flimsy materials if you wanted to, even, but it could still feel big. - Author: Jami Attenberg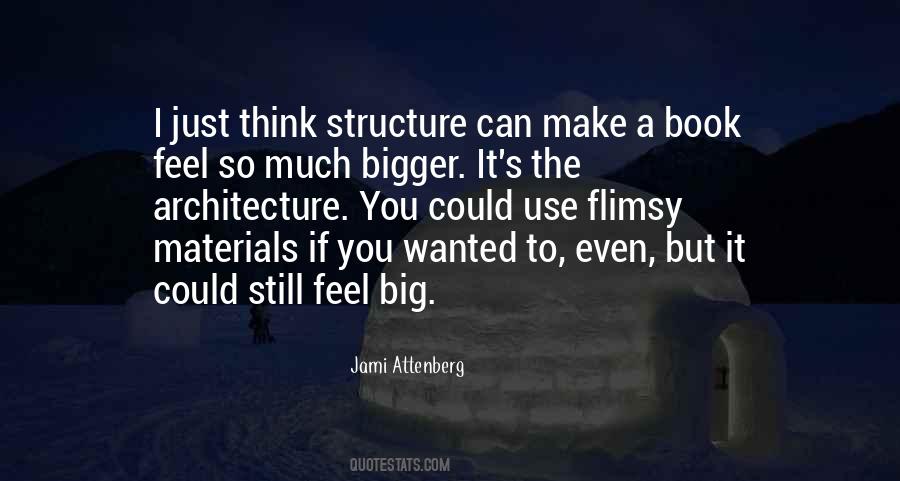 #22. SOWING LIGHTNING
Seize
Bolts of lightning from the sky
And plant them in fields of life.
They will grow like tender sprouts of fire.
Charge somber thoughts
With unexpected flash,
You, my lightning in the soil! - Author: Visar Zhiti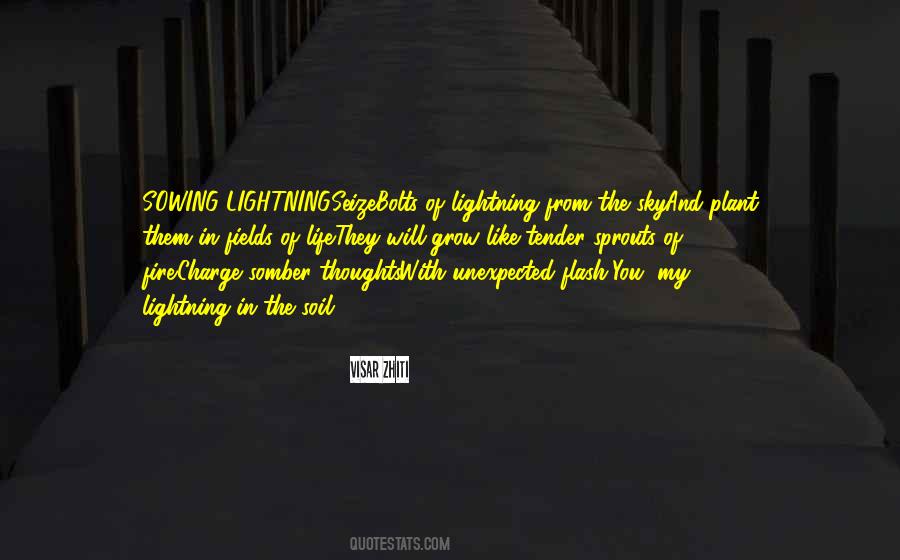 #23. There is sometimes only a very fine line between deliberation and procrastination. - Author: Paul Allen Walker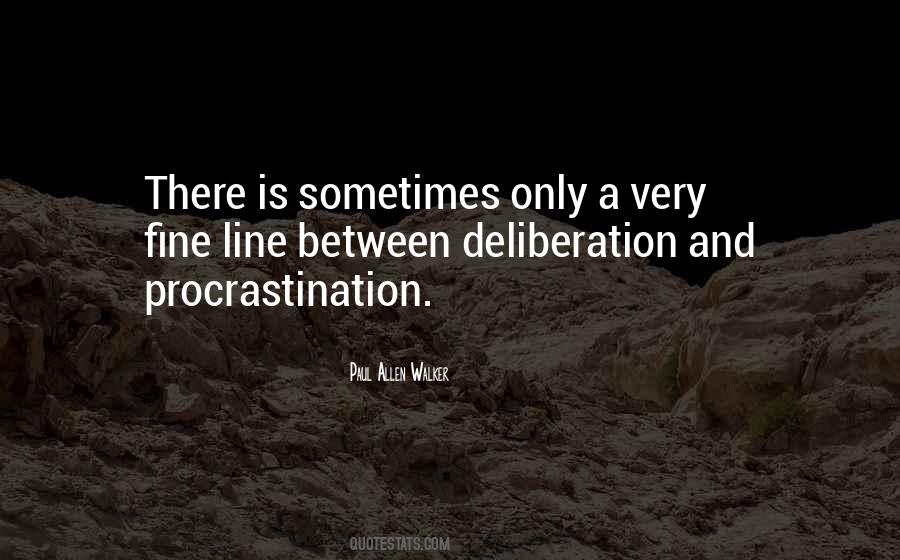 #24. I guess I'm a Gemini through and through, but I'm mercurial. I get bored doing the same things. - Author: Jewel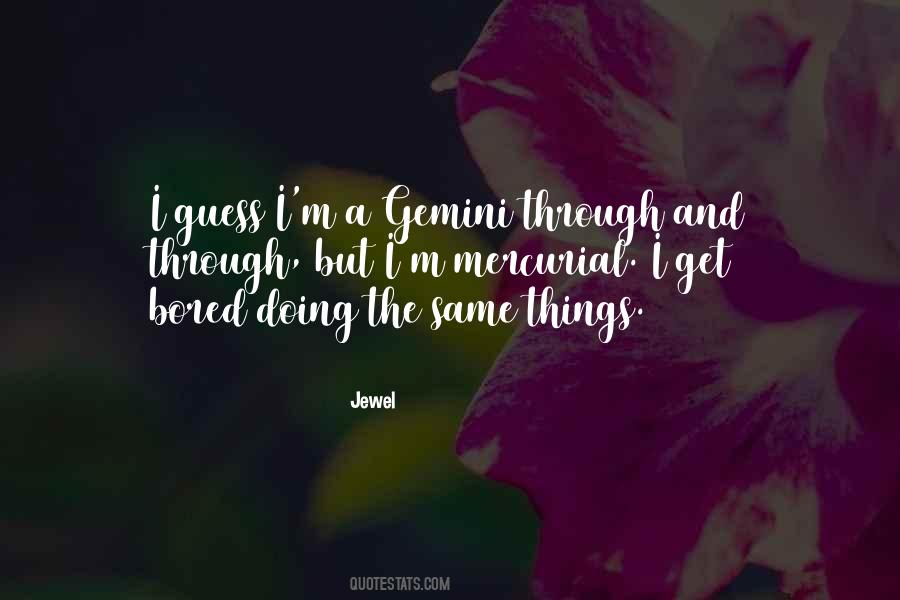 #25. TIME
Time
And how it slips through my fingers
Without putting its ring on them,
And I remain simply its lover - Author: Visar Zhiti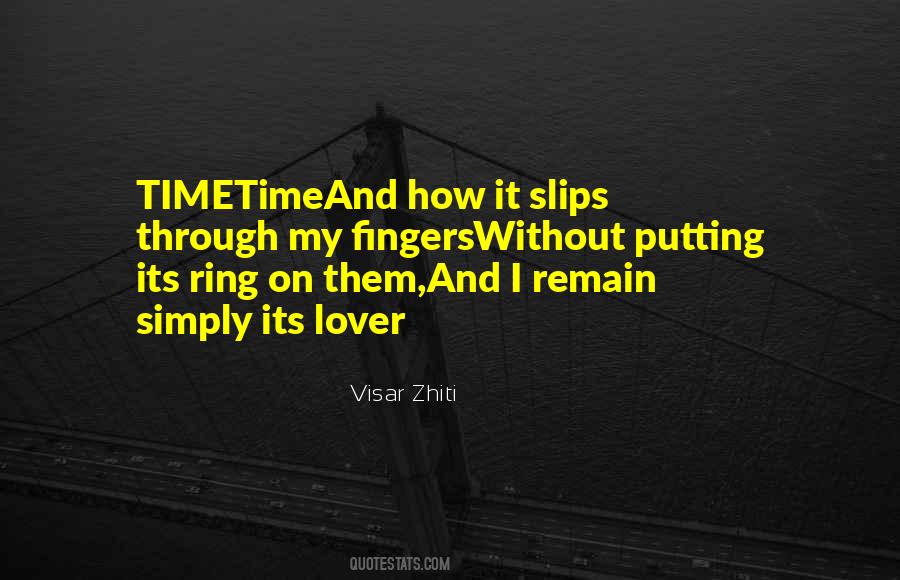 #26. That's what governors do, they wrestle with the issues, they find solutions and they move the agenda forward. At the appropriate time we'll talk about all of these issues, while remembering that our party is a big tent party. We lose when we try to become exclusive to one particular set of issues. - Author: Jon Huntsman Jr.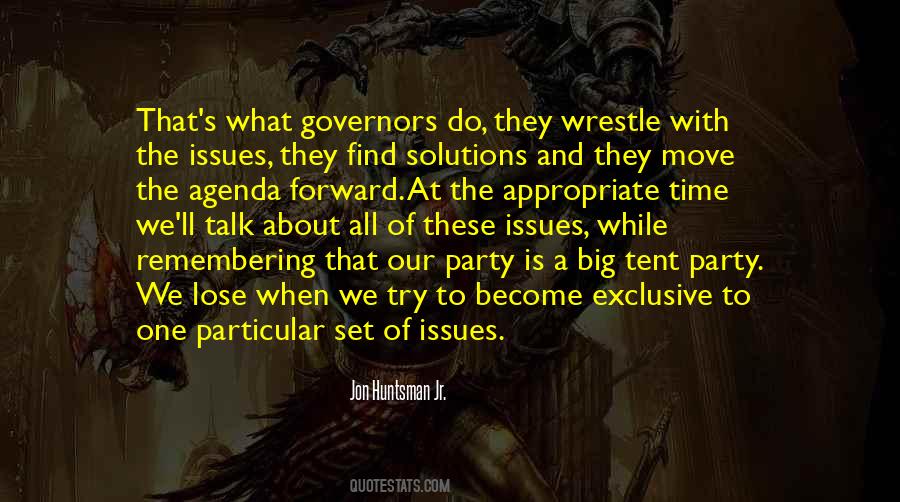 Famous Authors
Popular Topics