Tributary Famous Quotes & Sayings
List of top 22 famous quotes and sayings about tributary to read and share with friends on your Facebook, Twitter, blogs.
Top 22 Tributary Quotes
#1. Poetry is that which is lost in translation. - Author: Laurence J. Peter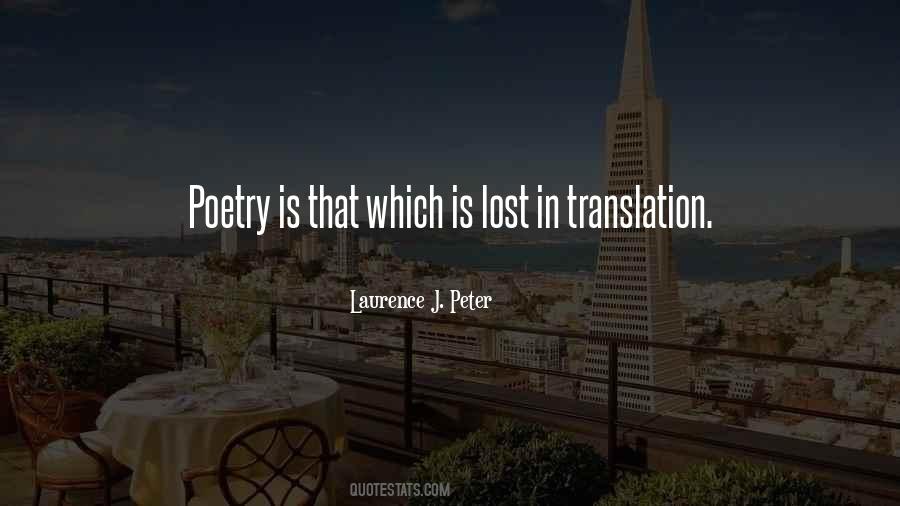 #2. Rand Paul does not like being compared to his father Ron any more than sons named Bush like to dance in their father's shadow, but the crucial difference is that while the Bushes all hail from the relative mainstream of the GOP, the Pauls have an ideological tributary virtually to themselves. - Author: Nancy Gibbs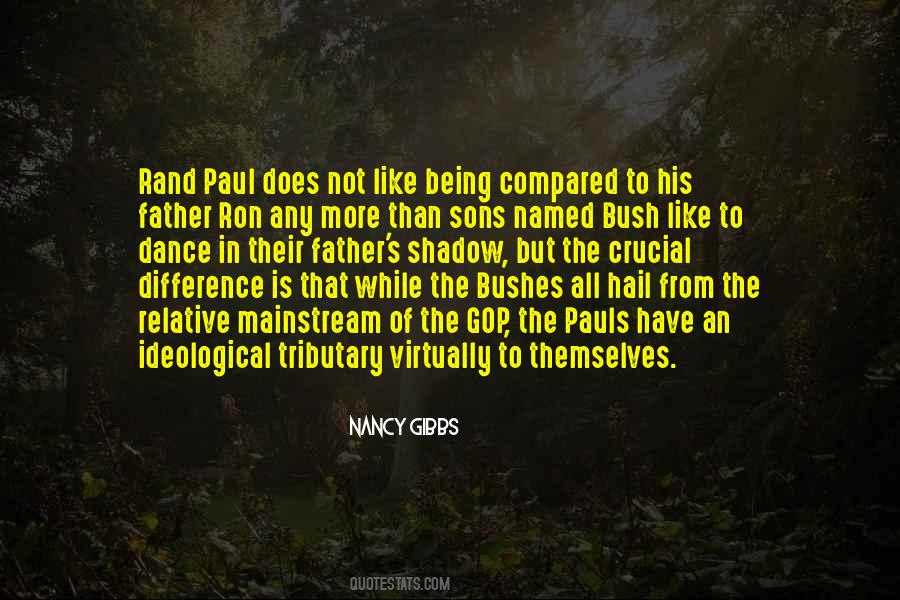 #3. Passion is of the nature of seed, and finds nourishment within, tending to a predominance which determines all currents towards itself, and makes the whole life its tributary. - Author: George Eliot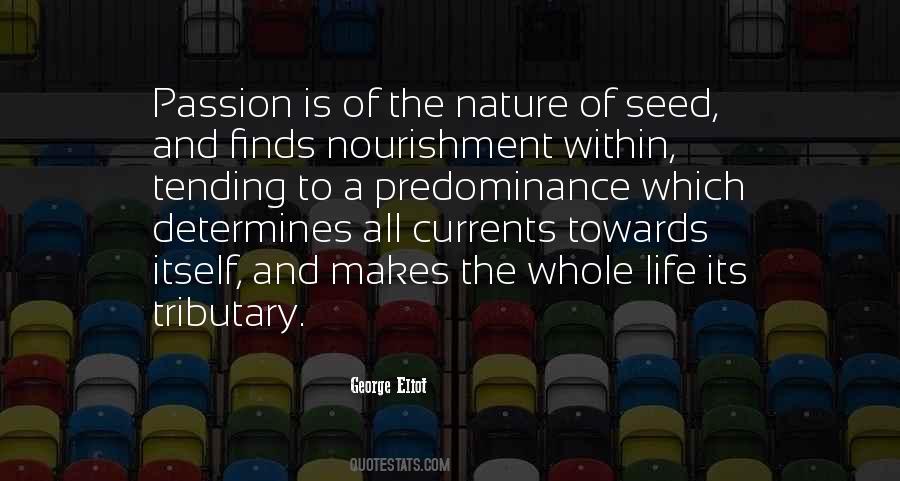 #4. Yet you stand, too ashamed to run, too fearful to embrace. God I see so much of
what I love in that face. - Author: Suenammi Richards
#5. If taxes are laid upon us without our having a legal representation where they are laid, we are reduced from the character of free subjects to the state of tributary slaves. - Author: Samuel Adams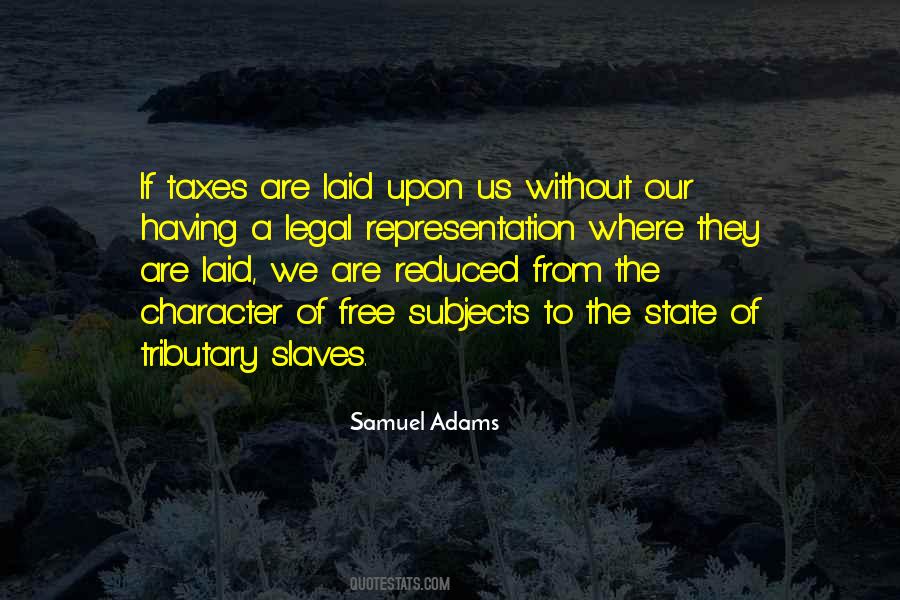 #6. I don't think I'm funny. - Author: Liam Neeson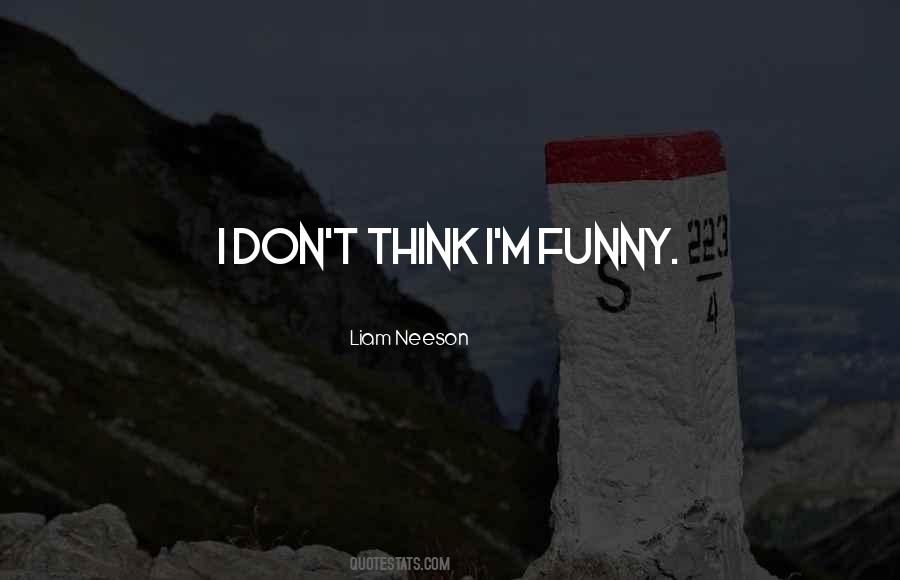 #7. A generation that had gone to school on a horse-drawn streetcar now stood under the open sky in a countryside in which nothing remained unchanged but the clouds, and beneath these clouds, in a field of force of destructive torrents and explosions, was the tiny, fragile human body. - Author: Walter Benjamin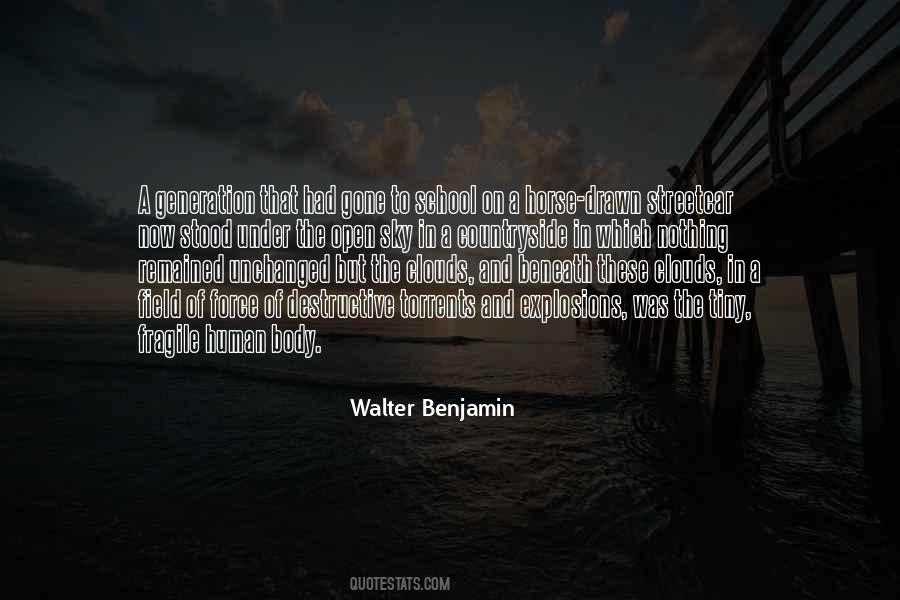 #8. The inscrutable outpourings bend and intermix, each one a tributary unto the others, until the whole expands ineluctably into a spiraling morass that drowns the mouths from which it has come and subsumes the space almost entirely in black Finn (p112). - Author: Jon Clinch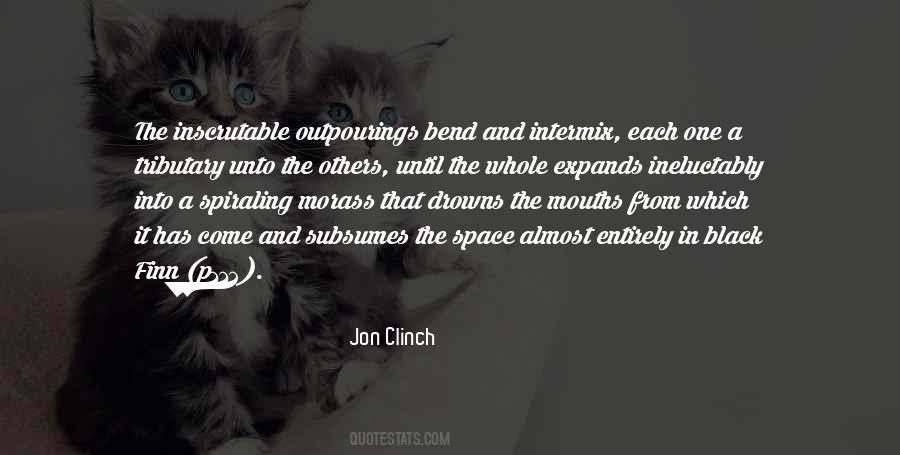 #9. He used often to say there was only one Road; that it was like a great river: its springs were at every doorstep, and every path was its tributary. - Author: J.R.R. Tolkien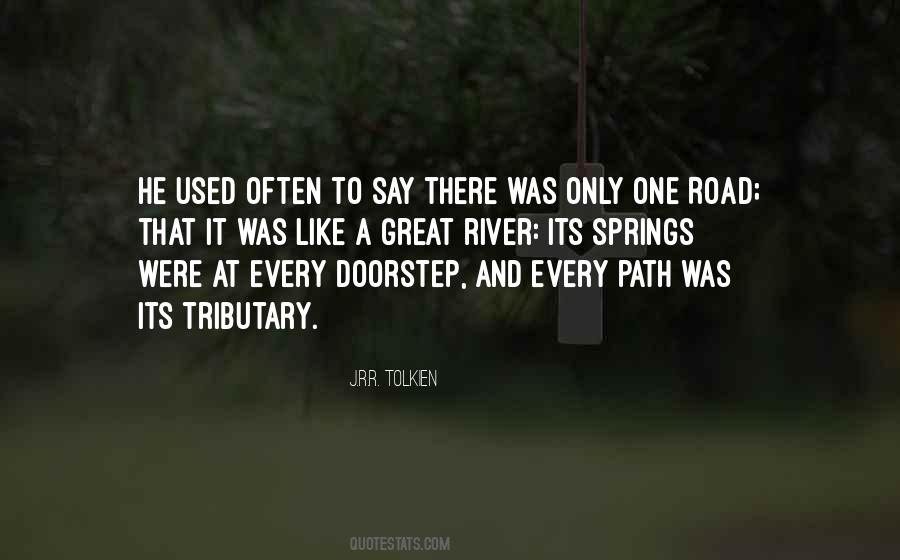 #10. I" cannot reach fulfillment without "thou." The self cannot be self without other selves. Self-concern without other-concern is like a tributary that has no outward flow to the ocean. - Author: Martin Luther King Jr.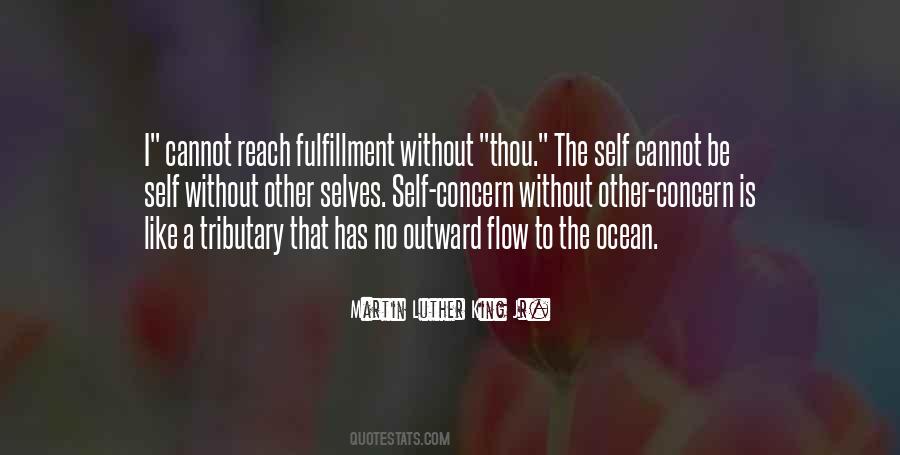 #11. The trick is realize that the shit that falls on you is fertilizer. -Ron Mangravite - Author: Sarah Susanka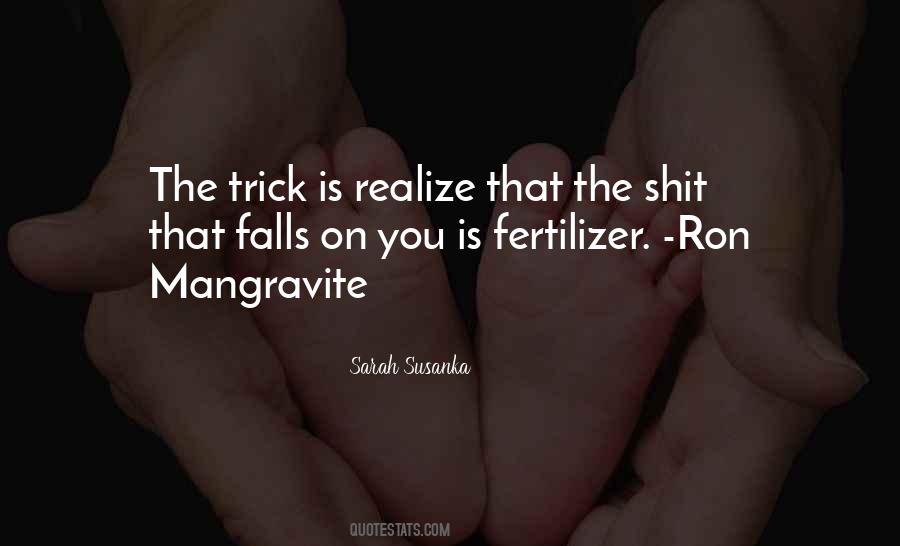 #12. My particular interest for the past couple of years has been to really think deeply about the big impendence mismatch we have between programming languages, C# in particular, and the database world, like SQL or, for that matter, the XML world, like XQuery and those languages that exist. - Author: Anders Hejlsberg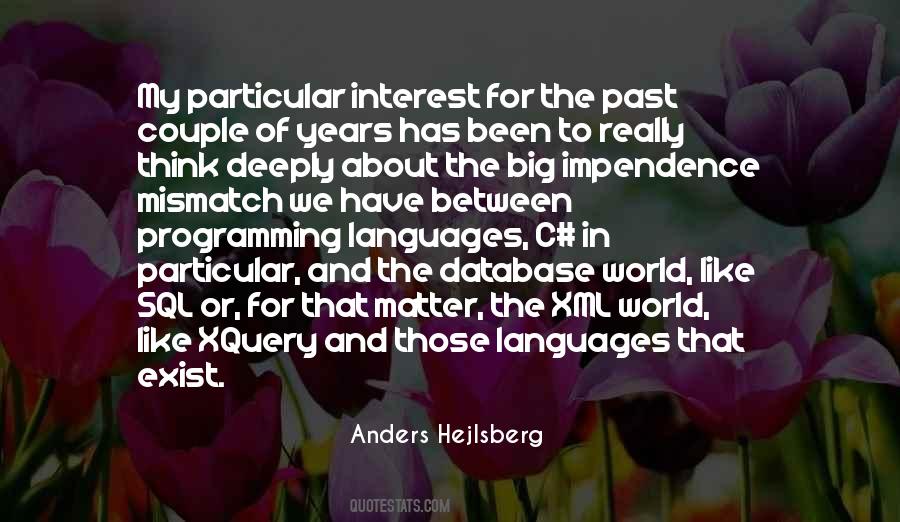 #13. The table groans under the heavy and blood-bought luxuries gathered with painstaking care, at home and abroad. Fields, forests, rivers and seas, are made tributary here. Immense wealth, and its lavish expenditure, fill the great house with all that can please the eye, or tempt the taste. - Author: Frederick Douglass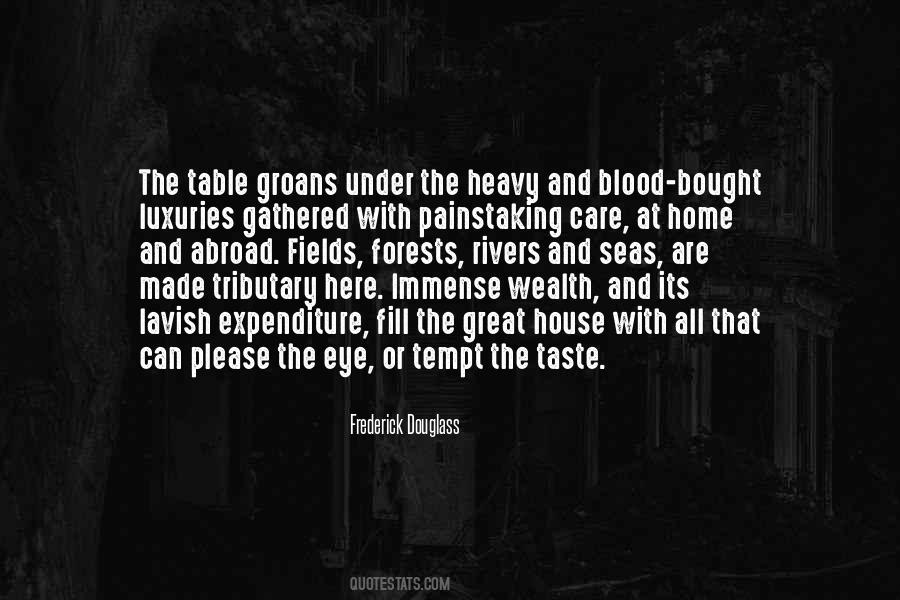 #14. Weave for the mighty chestnut
A tributary crown
Of autumn leaves, the brightest then
When autumn leaves are brown
Hang up his bridle on the wall,
His saddle on the tree,
Till time shall bring some racing king
Worthy to wear as he! - Author: William Nack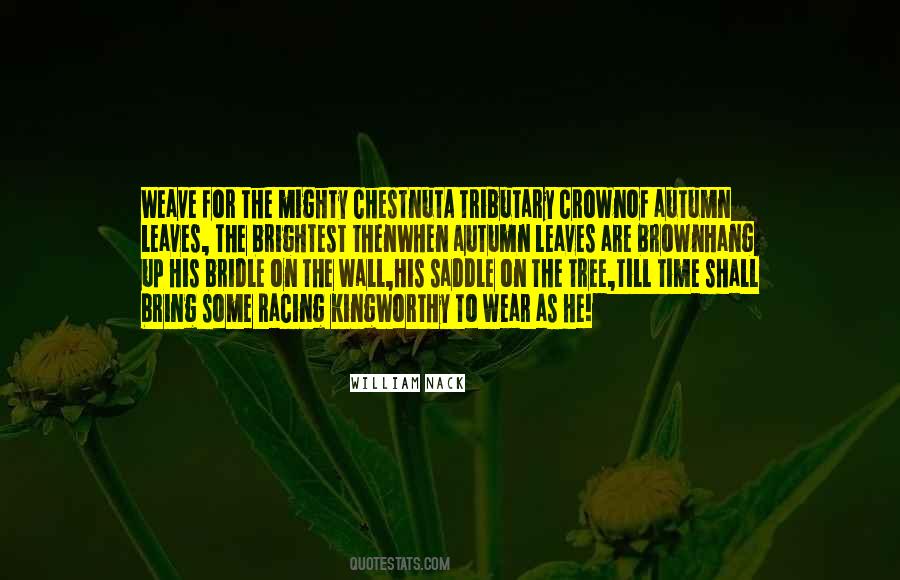 #15. I don't know if I'm particularly funny, I mean one of my legs is shorter than the other one, it makes everything look very awkward, so I can just pretty much look like an idiot, but I don't know whether I can be like witty. It could be a problem. - Author: Robert Pattinson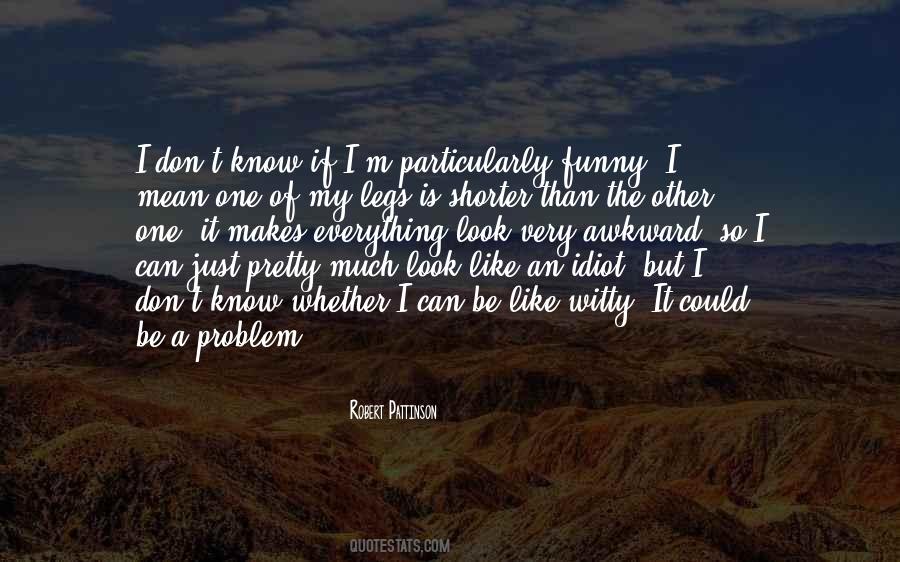 #16. In him converge all previous streams of tendency, not as into a pool, stagnant, passive, motionless, but as a noble river that received its tributary waters and bearss them onward in larger and statelier volume. - Author: Johannes Brahms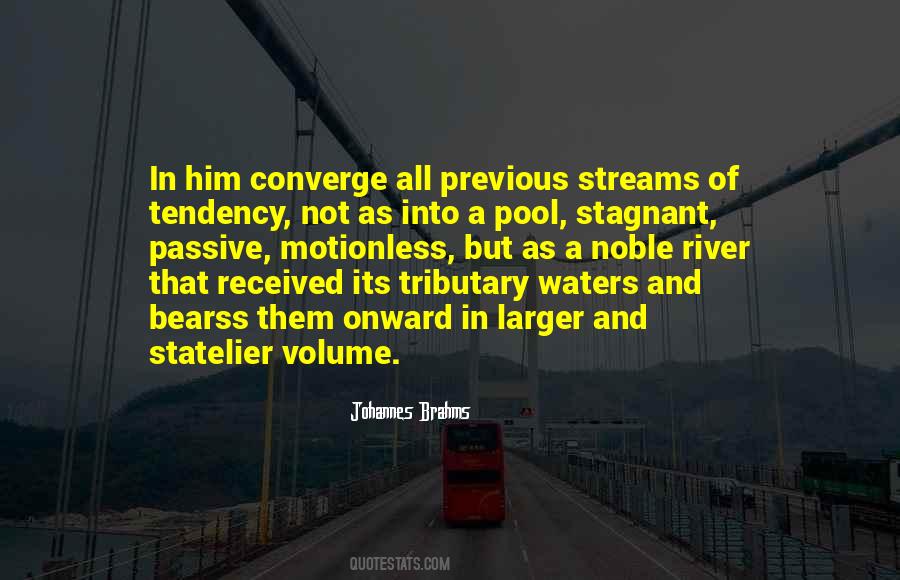 #17. Well, that's interesting," I said. "What's interesting?" Jack called from the other room. "Something is interesting?" Lend shouted. "No! Nothing! - Author: Kiersten White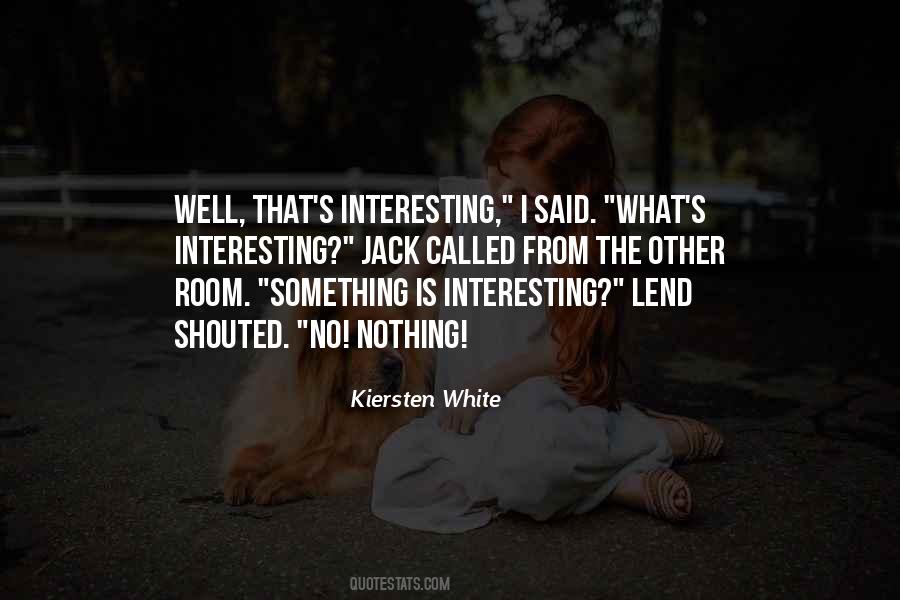 #18. What a different story men would have to tell if only they would adopt a DEFINITE PURPOSE, and stand by that purpose until it had time to become an all-consuming obsession! - Author: Napoleon Hill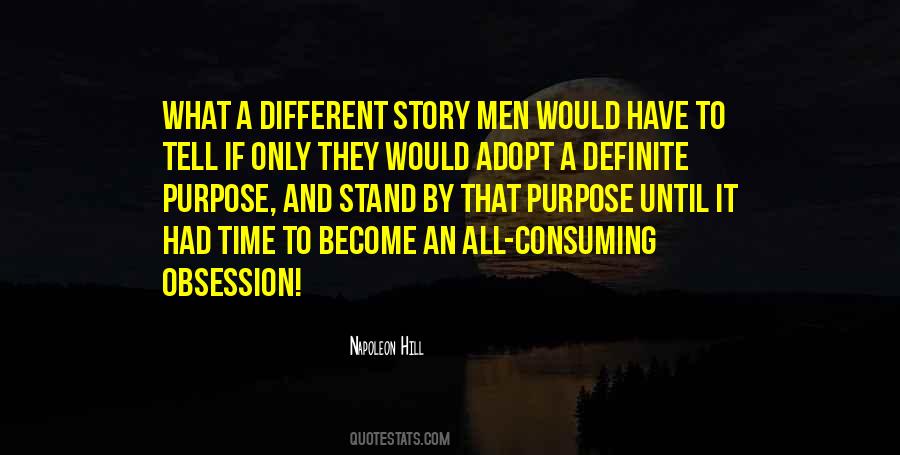 #19. The point is this: that the stream of memory may lead you to the river of understanding. And understanding, in turn, may be a tributary to the river of forgiveness. - Author: Wally Lamb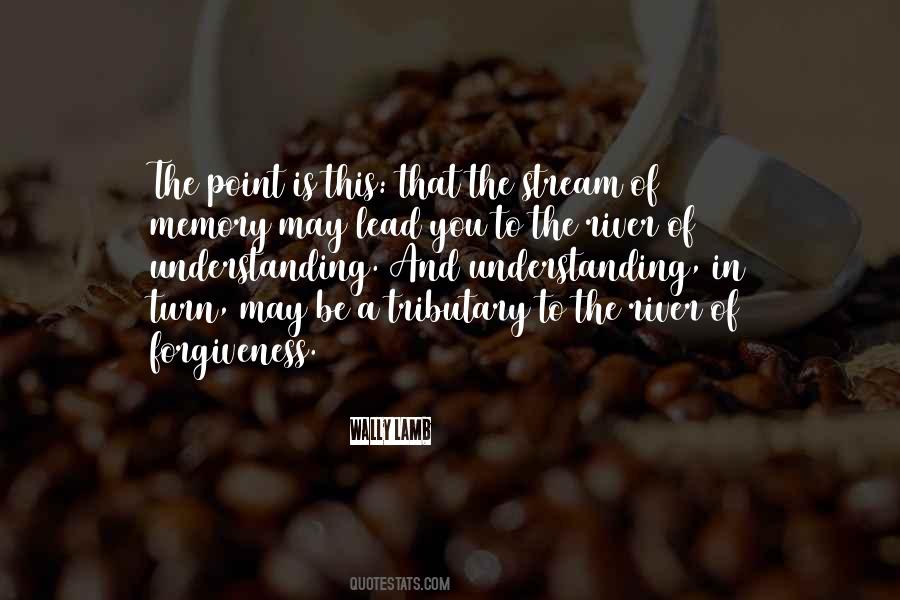 #20. A year and a half up that little tributary somewhere?' Tillie said. 'Good God, - Author: Lily King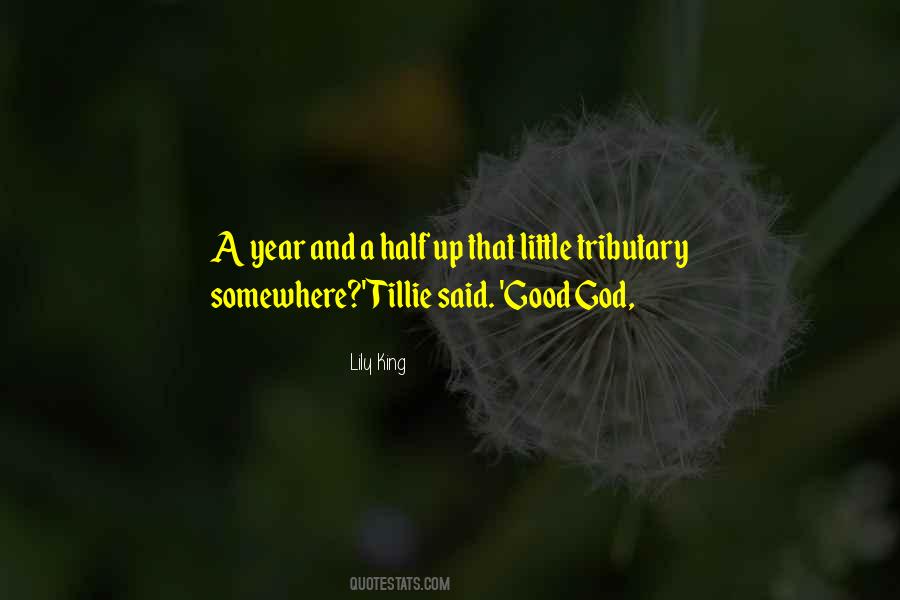 #21. Politics is just a function of business now, just a tributary of the great entrepreneurial capitalist system. - Author: David Hare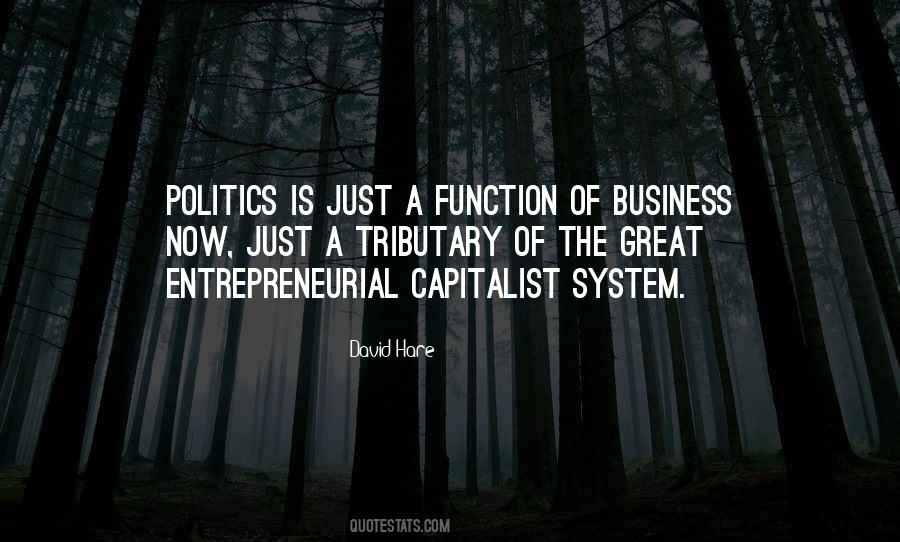 #22. Poetry is our heart, our spirit, our soul. Call it whatever; without it, everything else is nothing but hardware. - Author: Vanna Bonta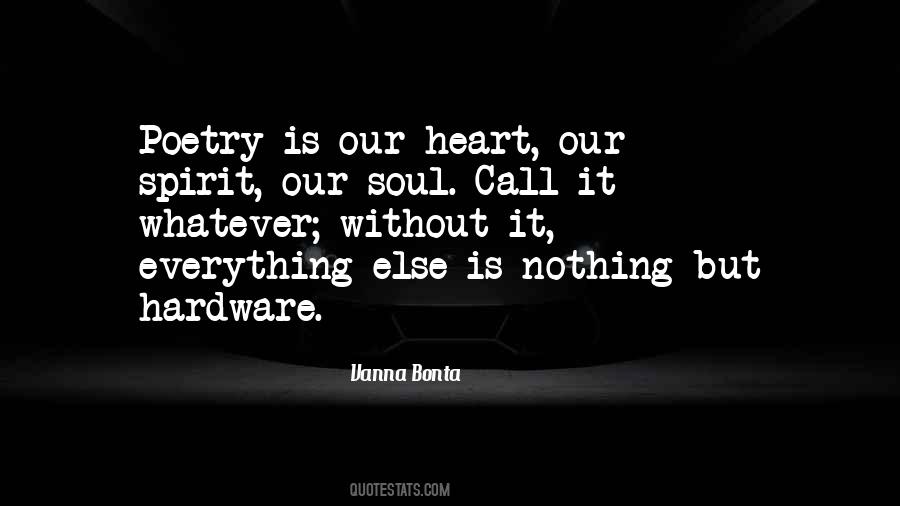 Famous Authors
Popular Topics