Things Will Go Wrong Famous Quotes & Sayings
List of top 35 famous quotes and sayings about things will go wrong to read and share with friends on your Facebook, Twitter, blogs.
Top 35 Things Will Go Wrong Quotes
#1. Things will always go wrong so ride through your difficulties and learn from them. - Author: Jim Rohn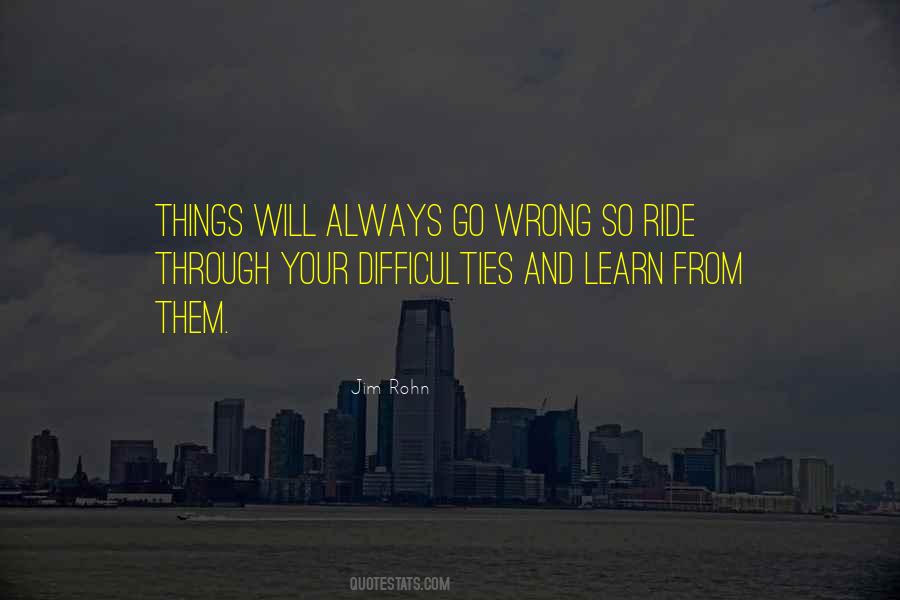 #2. Sometimes things go wrong. You need to accept that. You need to know that you will be okay. You're amazing. You can have an amazing life if you choose to live it. - Author: Trish Marie Dawson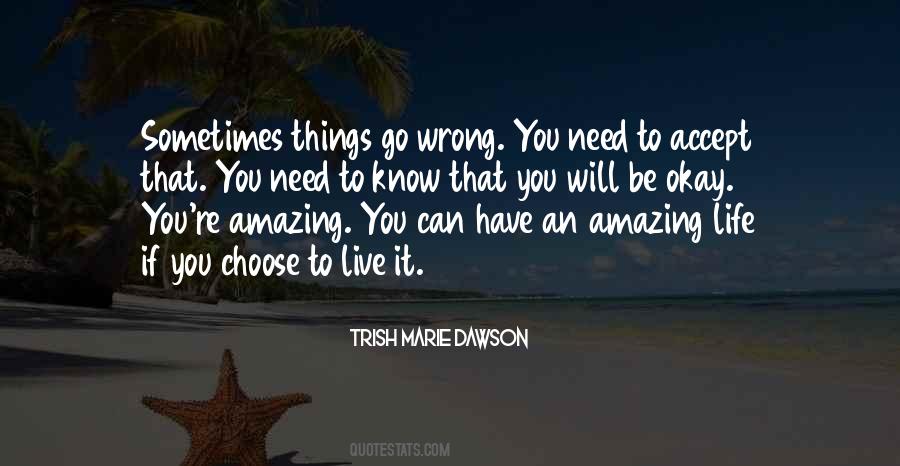 #3. If there is a possibility of several things going wrong, the one that will cause the most damage will be the one to go wrong. - Author: Arthur Bloch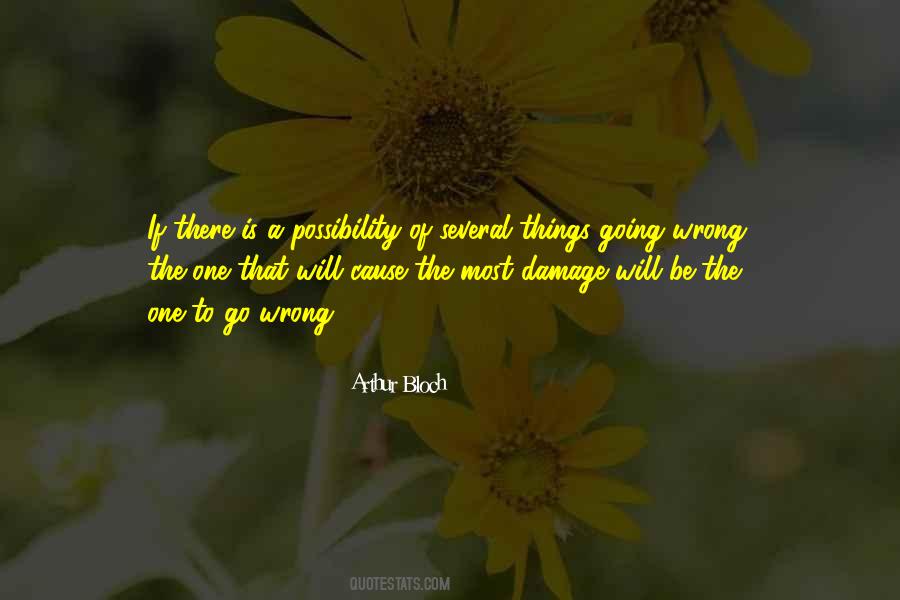 #4. When things go wrong and will not come right,
Though you do the best you can,
When life looks black as the hour of night,
A PINT OF PLAIN IS YOUR ONLY MAN. - Author: Flann O'Brien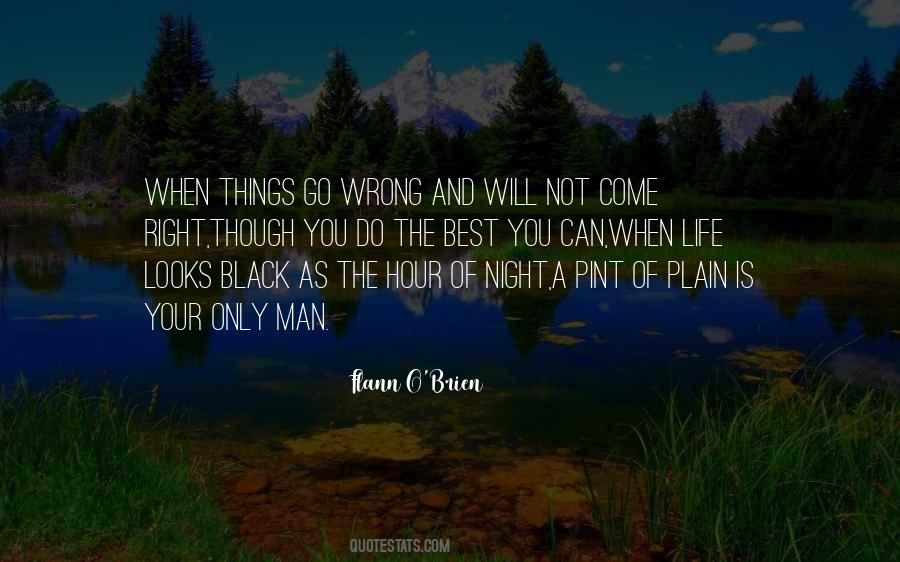 #5. In life things often go wrong, and the future rarely happens the way you think it will. - Author: Mark Peter Hughes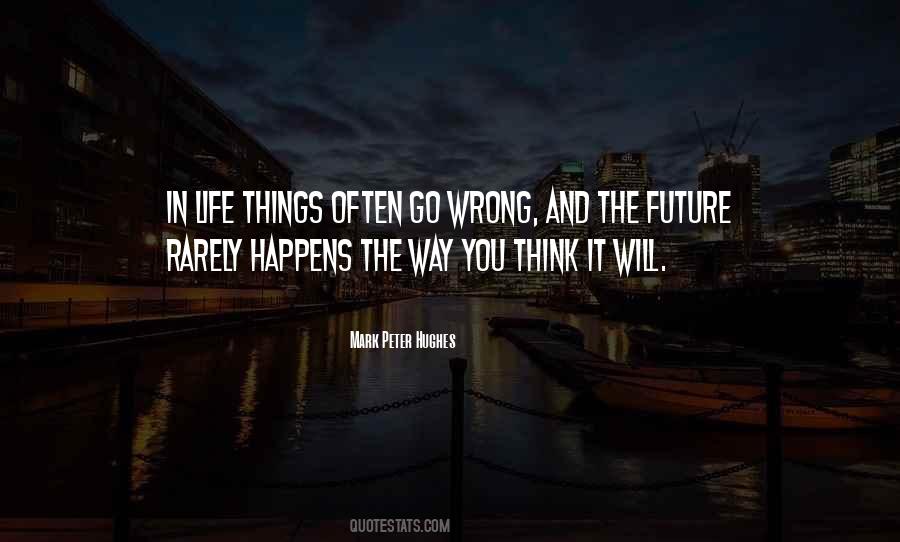 #6. The only guarantee, ever, is that things will go wrong. The only thing we can use to mitigate this is anticipation. Because the only variable we control completely is ourselves. - Author: Ryan Holiday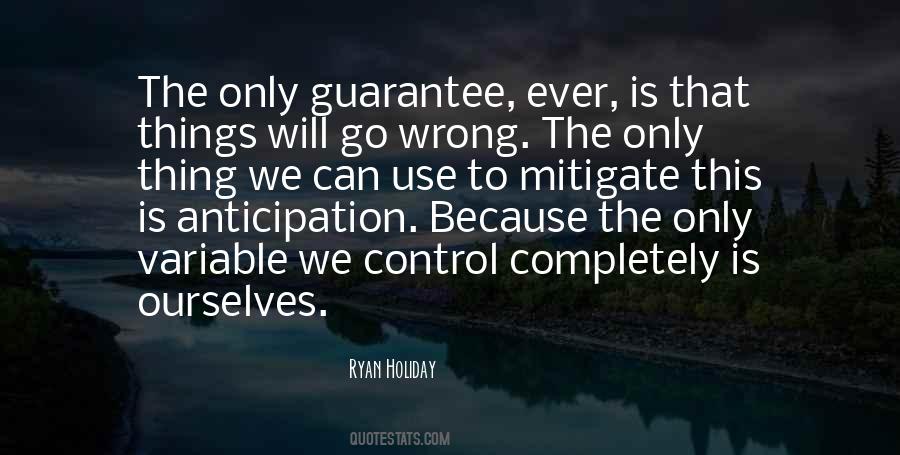 #7. A failure often does not have to be a failure at all. However, you have to be ready for it-will you admit when things go wrong? Will you take steps to set them right?-because the difference between triumph and defeat, you'll find, isn't about willingness to take risks. It's about mastery of rescue. - Author: Atul Gawande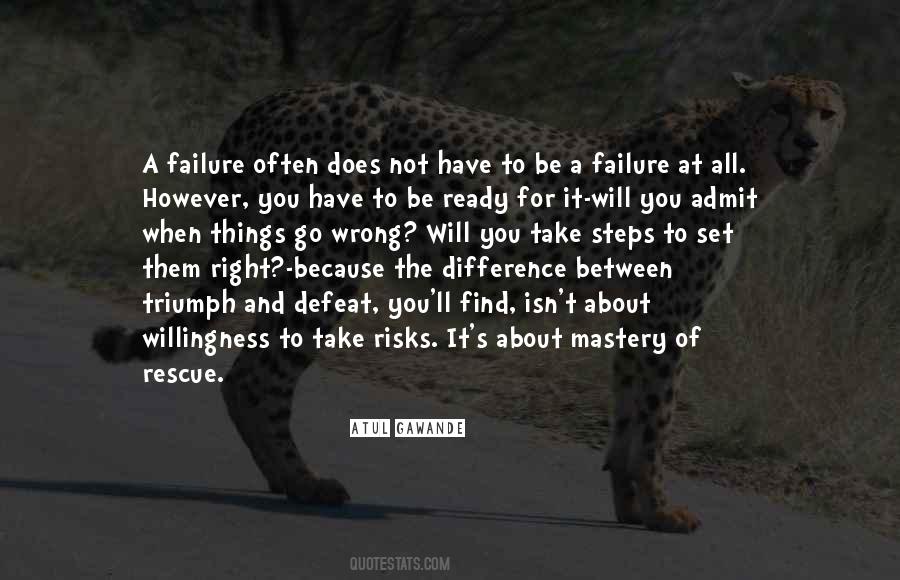 #8. Some things will go wrong for each of us, the most important thing is your attitude in that circumstance - Author: Sunday Adelaja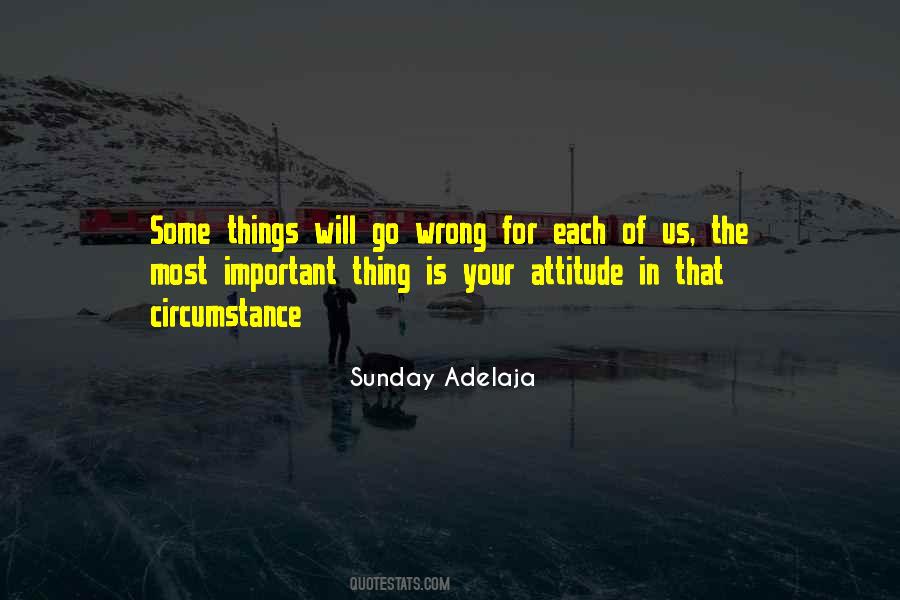 #9. The idea is that if you practice the Naikan part of Constructive Living, life becomes a series of small miracles, and you may start to notice everything that goes right in a typical life and not the few things that go wrong. - Author: Will Schwalbe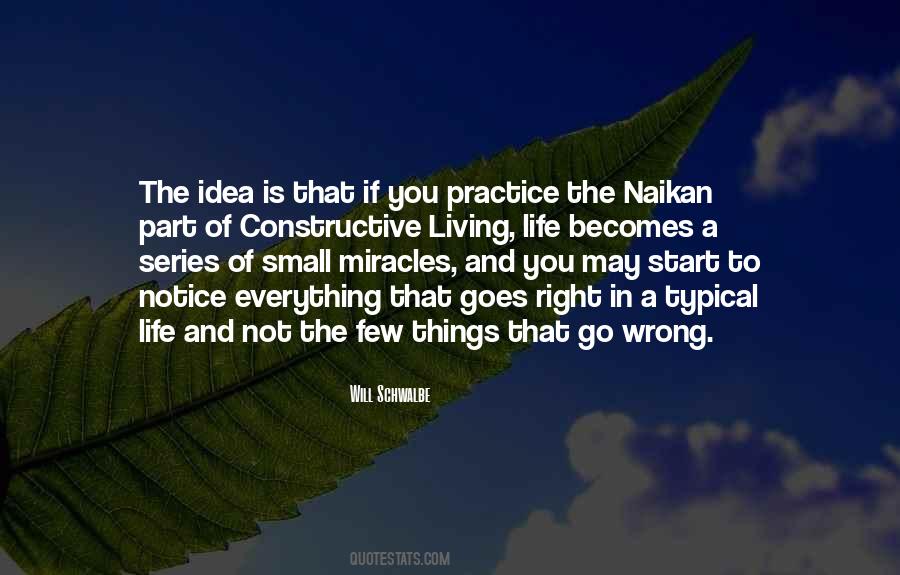 #10. Of course, things will go wrong. Move on! Don't let the little snags affect the progress of your life.-RVM - Author: R.v.m.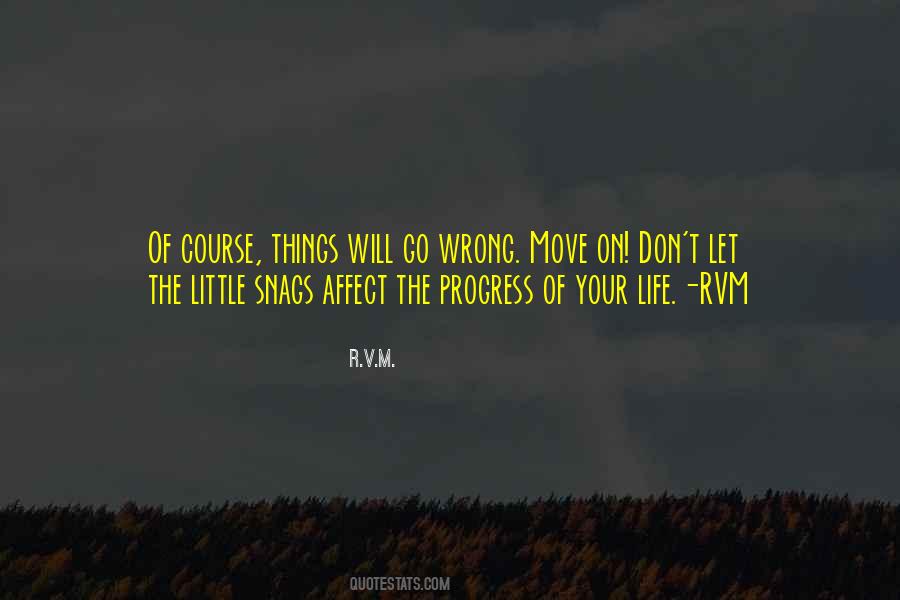 #11. Be your own worst critic.
When things go wrong it's tempting to shift the blame. Don't.
Accept responsibility. People will appreciate it, and you will find out what you're capable of. - Author: Paul Arden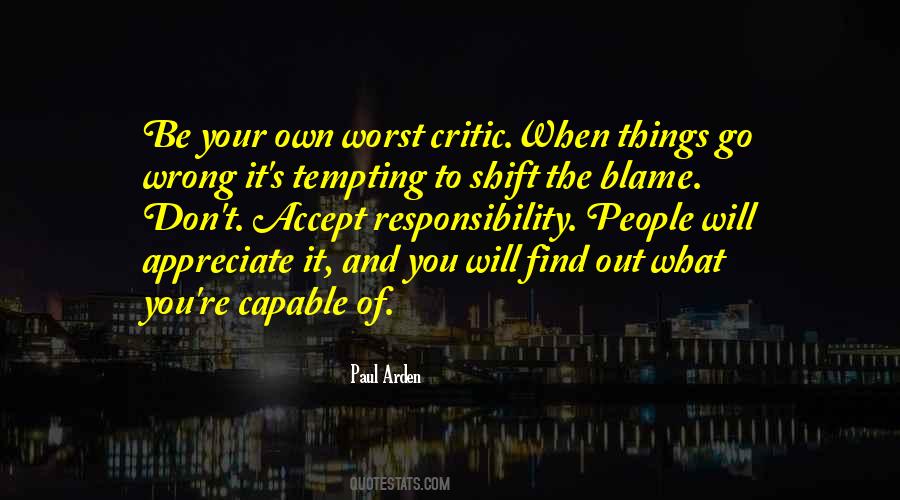 #12. Things will absolutely go wrong. In a healthy team, as soon as things go wrong, that information should be surfaced. Trying to hide or obscure bad news creates an environment of distrust or lack of transparency. - Author: Steven Sinofsky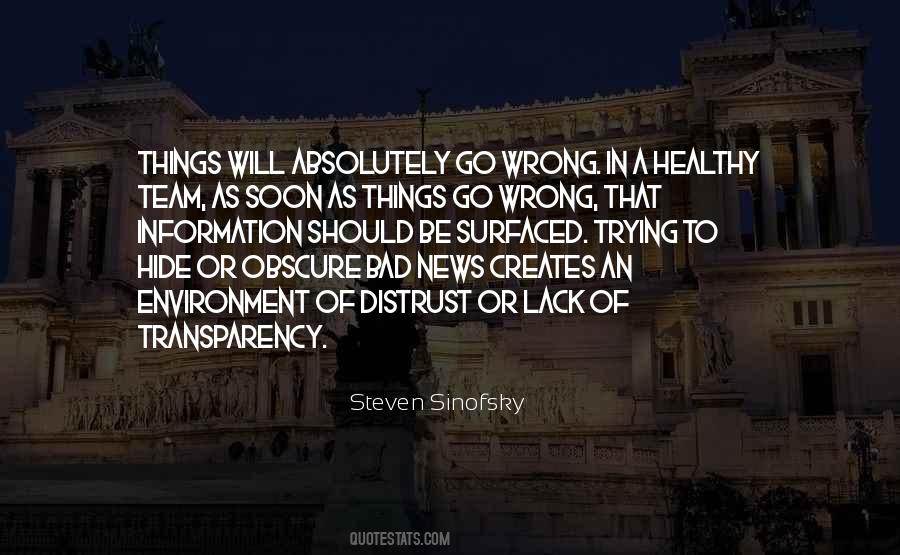 #13. Things will go wrong at times. You can't always control your attitude, approach, and response. You options are to complain or to look ahead and figure out how to make the situation better - Author: Tony Dungy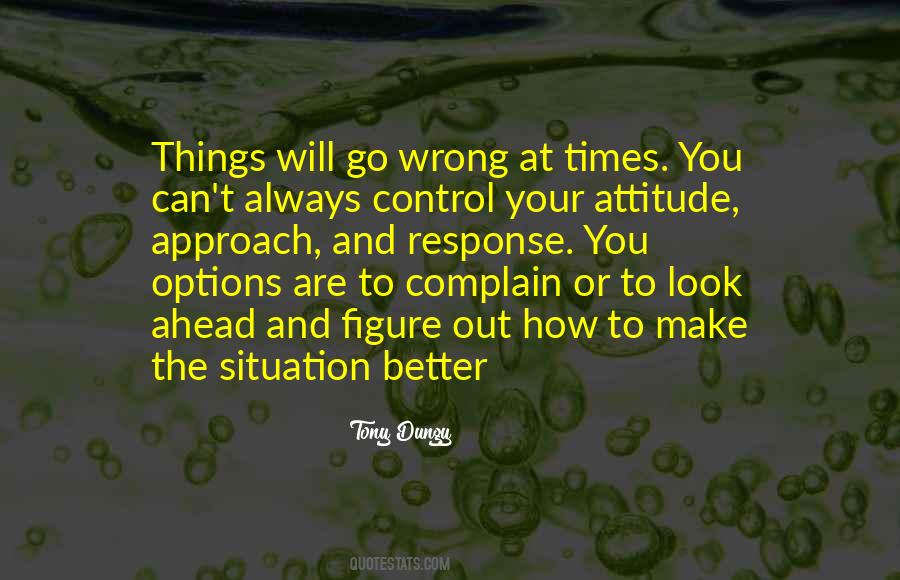 #14. one of the Library's mottos was borrowed directly from the great military thinker Clausewitz: no strategy ever survived contact with the enemy. Or, in the vernacular, Things Will Go Wrong. Be Prepared. She - Author: Genevieve Cogman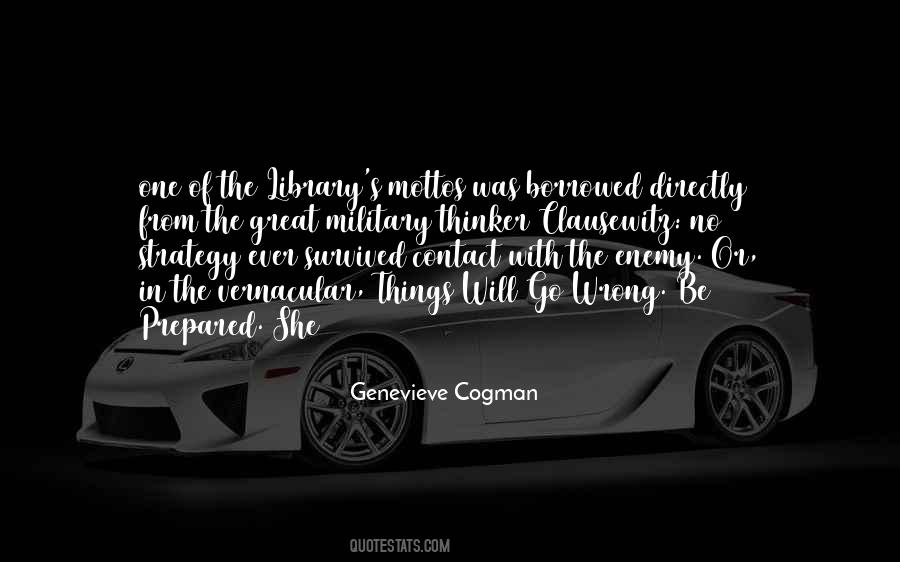 #15. Should things go wrong at any time, the people will set them to rights by the peaceable exercise of their elective rights. - Author: Thomas Jefferson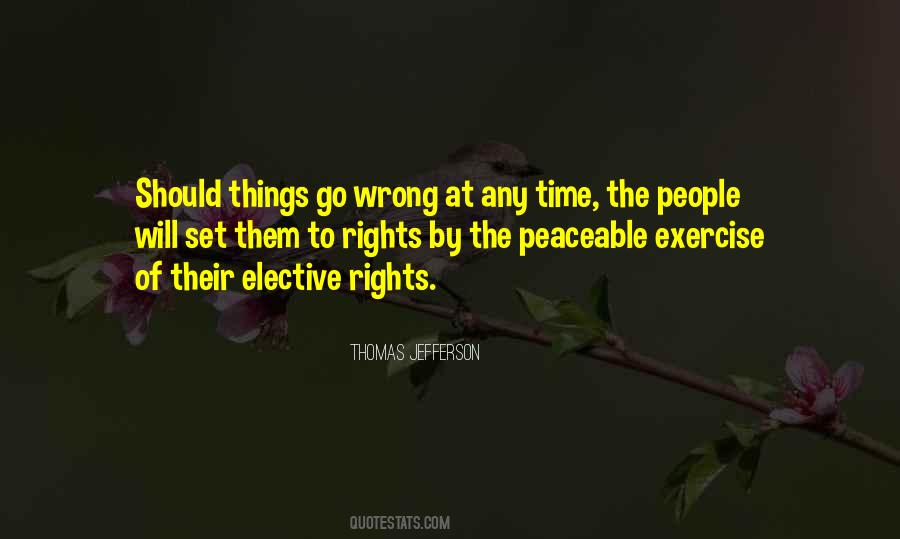 #16. Enduring technological optimism, a belief that as other things go wrong, science will go right. - Author: Sherry Turkle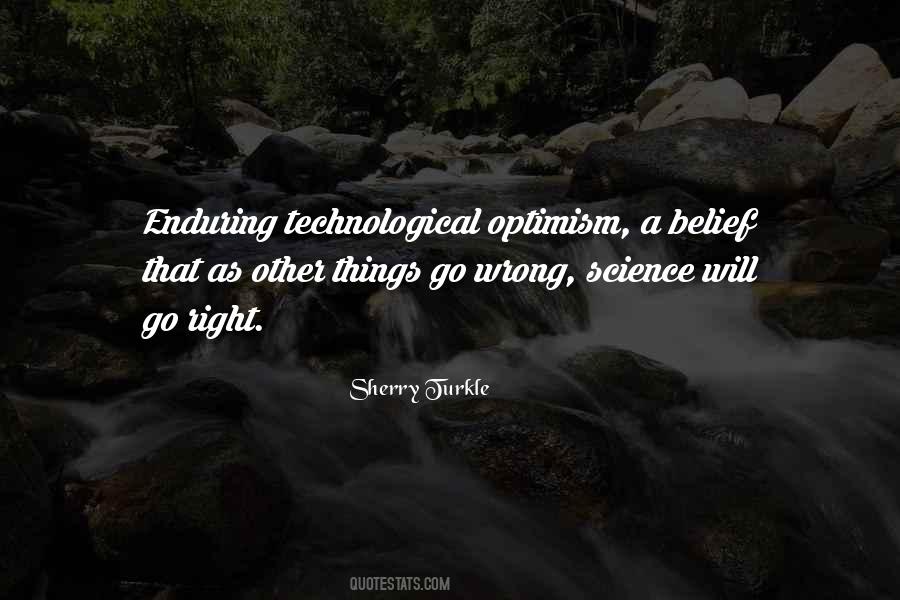 #17. To do well does not mean everything will always turn out well. The key is to remember that faith and obedience are still the answers, even when things go wrong, perhaps especially when things go wrong. - Author: David E. Sorensen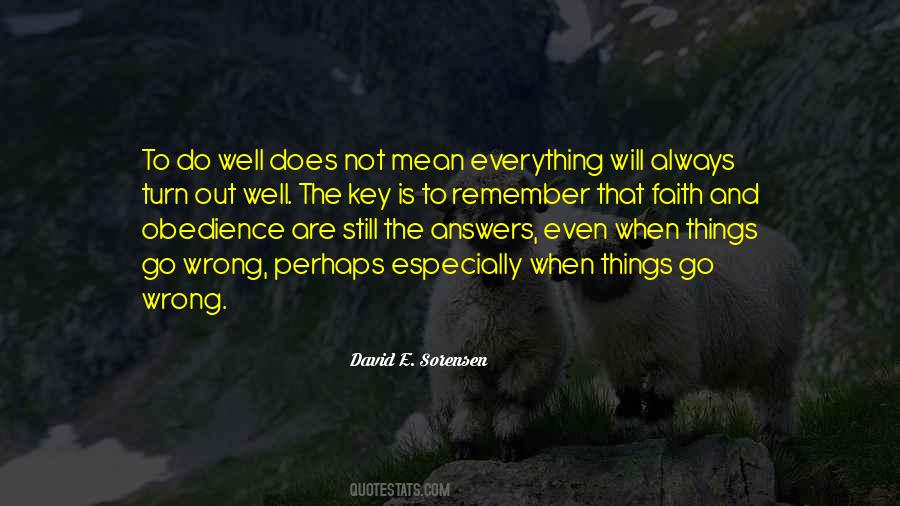 #18. Things will go wrong or end up differently than you had imagined, and that's OK. - Author: Haley Pullos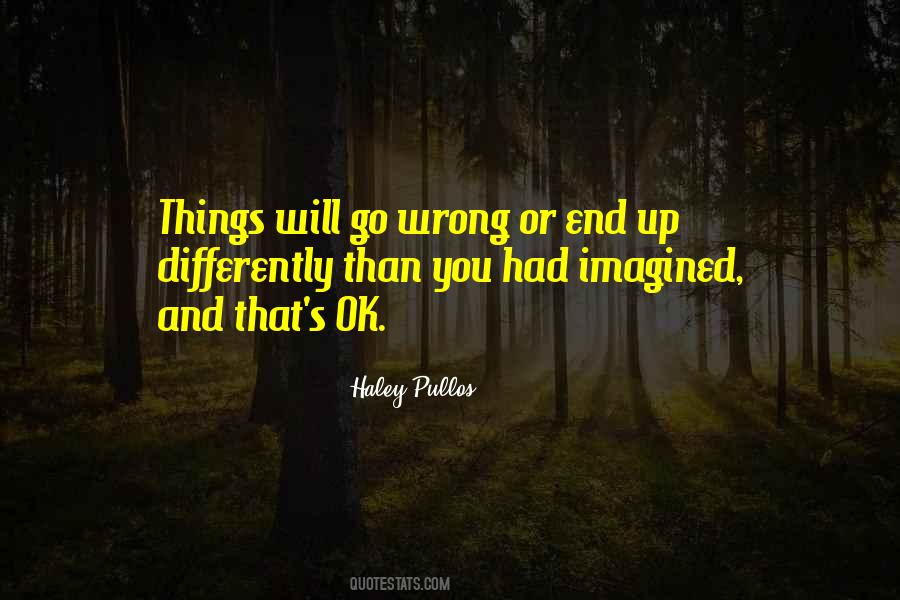 #19. If we accept that we have at least an iota of free will, we cannot throw it back the moment things go wrong. Like a human parent, God will help us when we ask for help, but in a way that will make us more mature, more real, not in a way that will diminish us. - Author: Madeleine L'Engle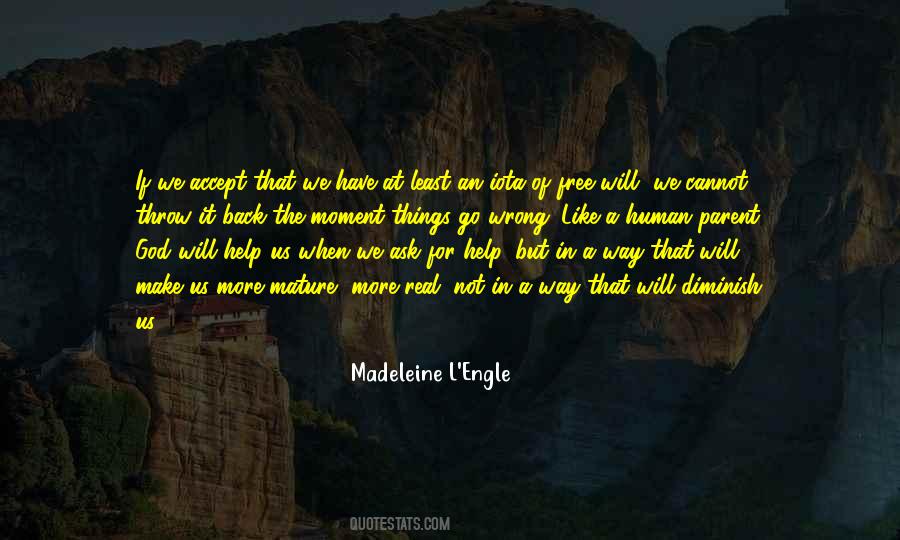 #20. There are still many more days of failure ahead, whole seasons of failure, things will go terribly wrong, you will have huge disappointments , but you have to prepare for that, you have to expect it and be resolute and follow your own path. - Author: Anton Chekhov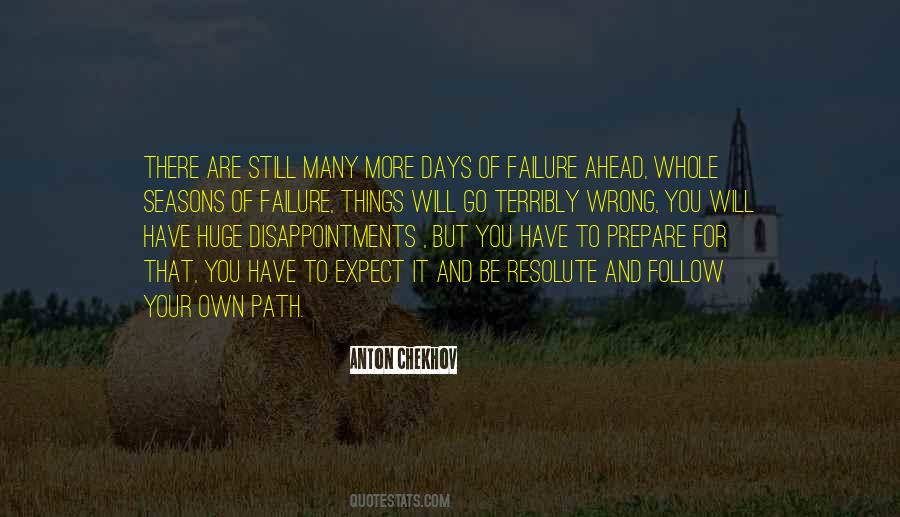 #21. If you do things right, NOTHING will go wrong. Conversely if you do things wrong, NOTHING will be right. - Author: Anthony Pan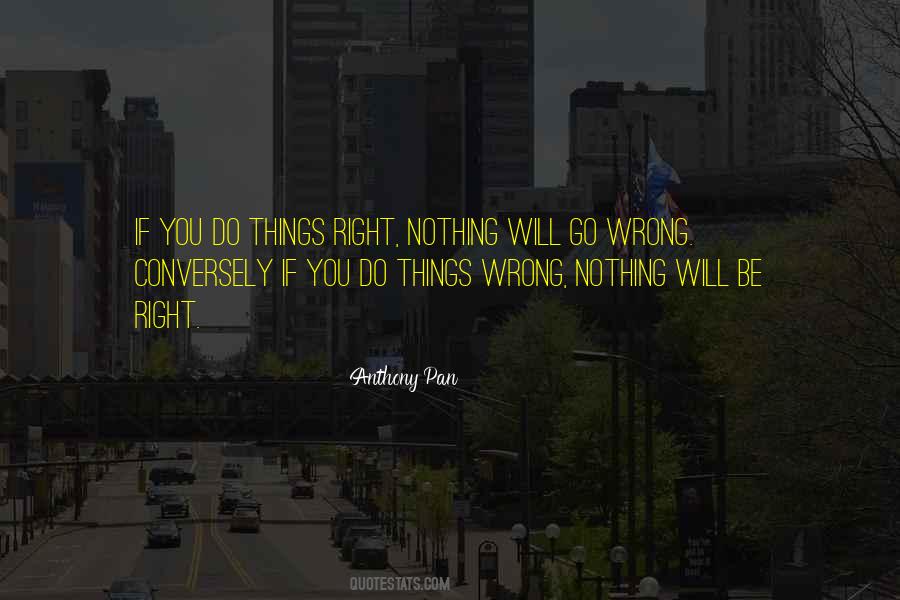 #22. 'Grease' changed my life in the most amazing way, and I've had such an amazing life. When things go wrong, you've got to believe you will get through them and focus on the positive things in your life. - Author: Olivia Newton-John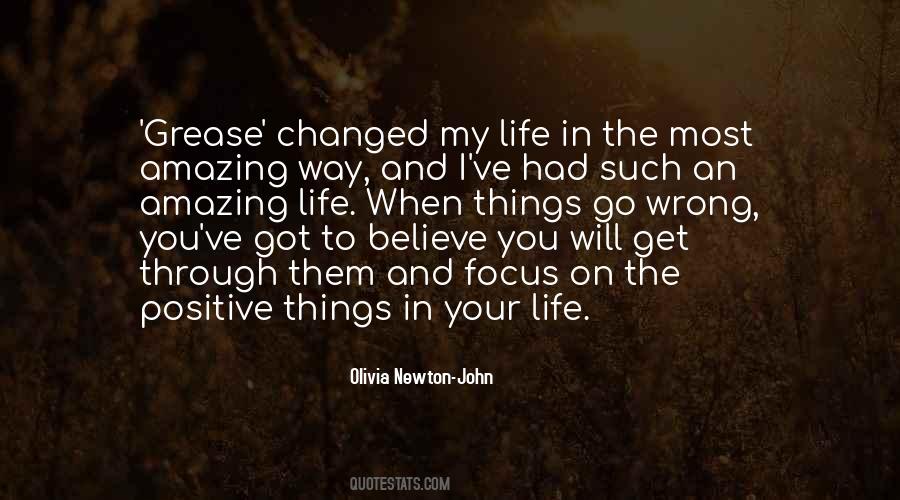 #23. Entrepreneurs go through real problems and come up with real solutions. It's not fake. You can do all the right things and still lose. You can do all the wrong things and still will. - Author: Ben Huh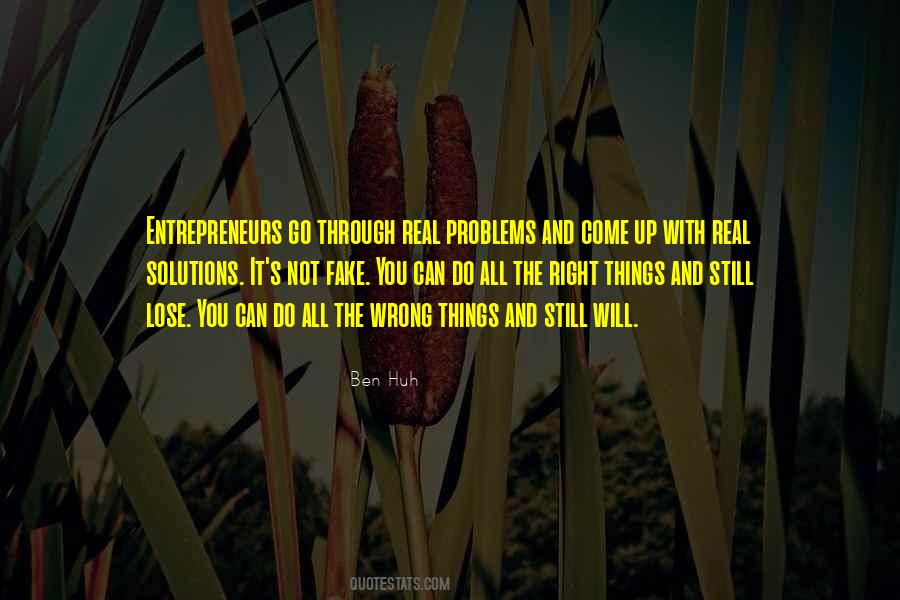 #24. Most people in the media aren't bad people. They just go along to get along and it's the group culture and the conditioning. As soon as they see that things are wrong, some of them will start speaking out and making a stand. - Author: Alex Jones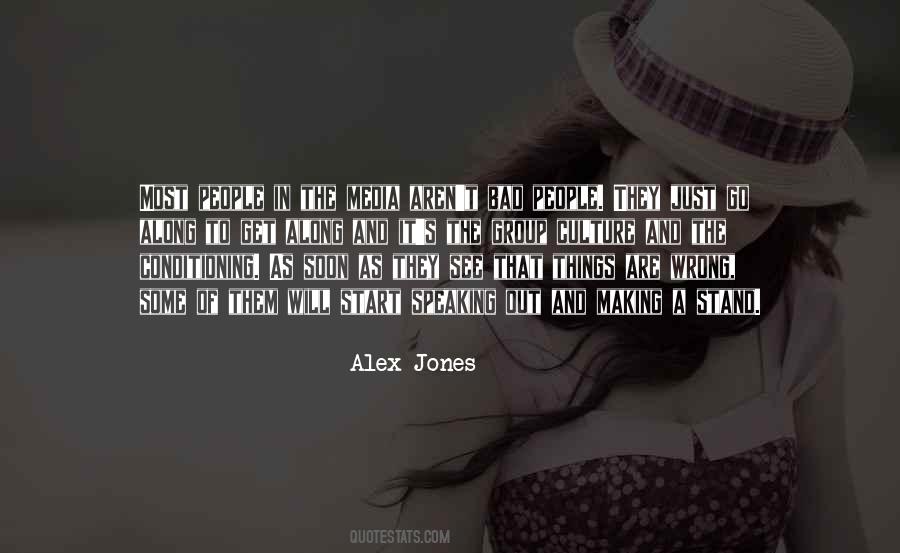 #25. Sometimes I wish I never had to sleep. Sometimes I think that if I stay very, very still, if I never move at all, things will change. I think if I freeze myself I can freeze the pain. Sometimes I won't move for hours. I will not move an inch. If time stands still nothing can go wrong. - Author: Tahereh Mafi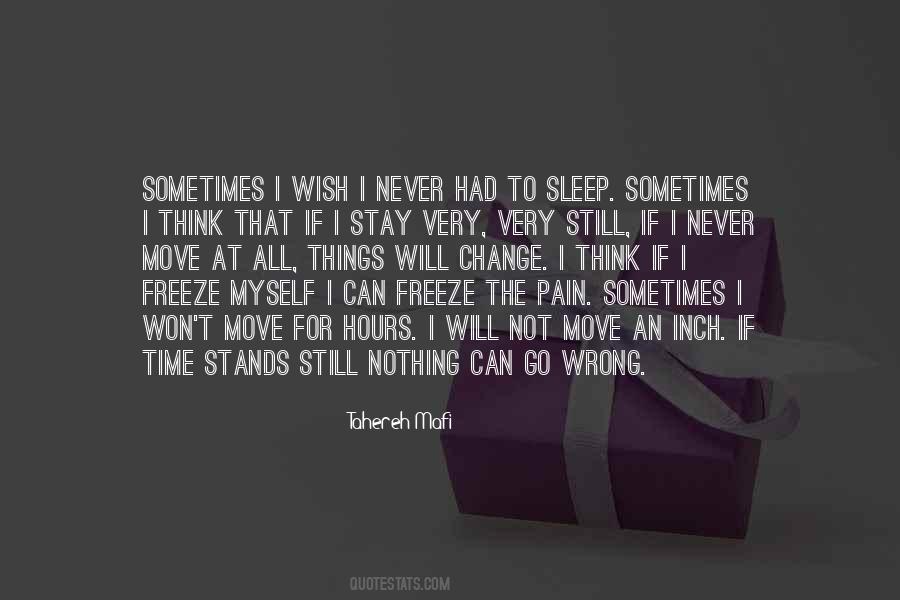 #26. Stop looking for things that could go wrong instead of finding things that will go right." I - Author: Amanda Bouchet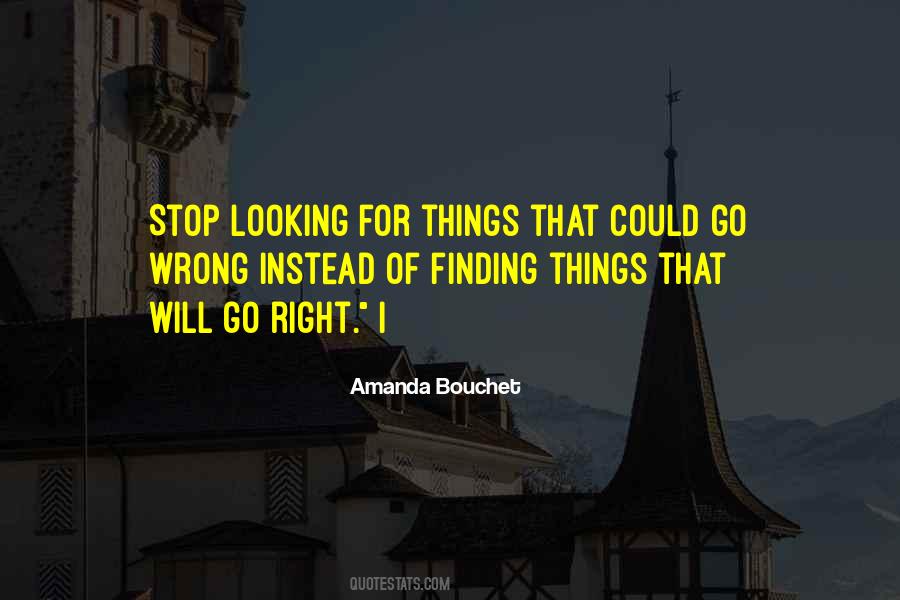 #27. Sometimes you can do everything right and things will still go wrong. The key is to never stop doing right. - Author: Angie Thomas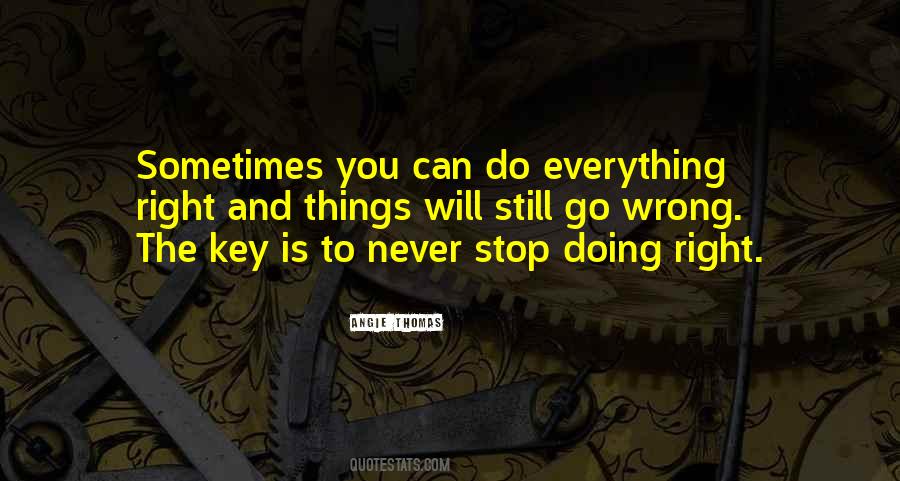 #28. no strategy ever survived contact with the enemy. Or, in the vernacular, Things Will Go Wrong. Be Prepared. - Author: Genevieve Cogman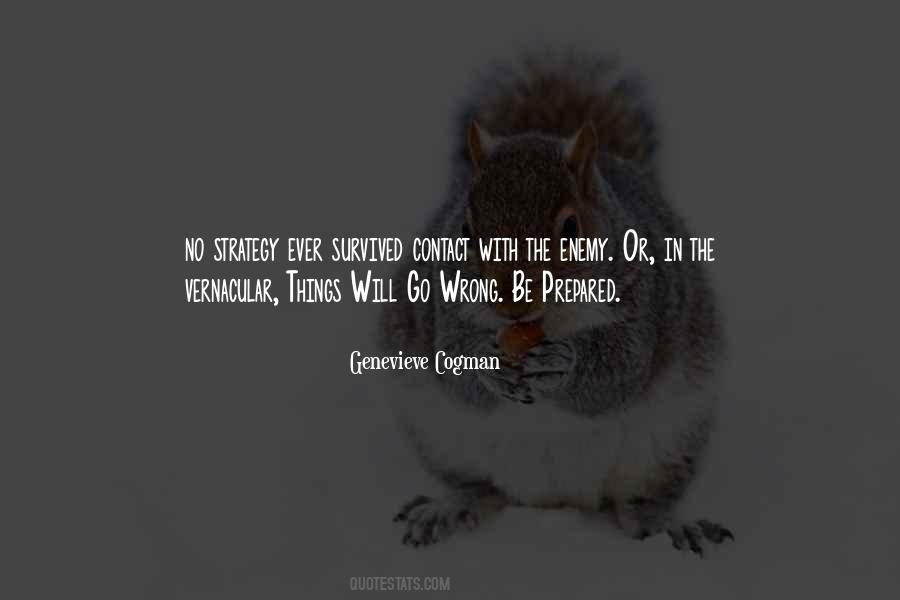 #29. You still indulge in distrustful fears that things will go wrong, or that people will betray you, or mistreat you; get above all of them. - Author: Wallace D. Wattles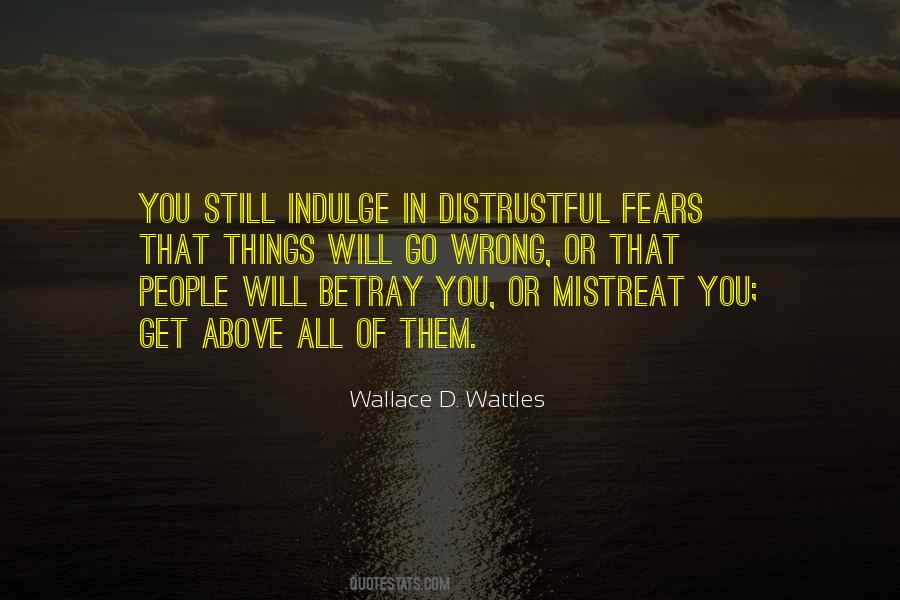 #30. We are imperfect beings in a very imperfect world, and the one thing we can count on is that things will go wrong, and that each and every one of us will have problems. - Author: Bob Parsons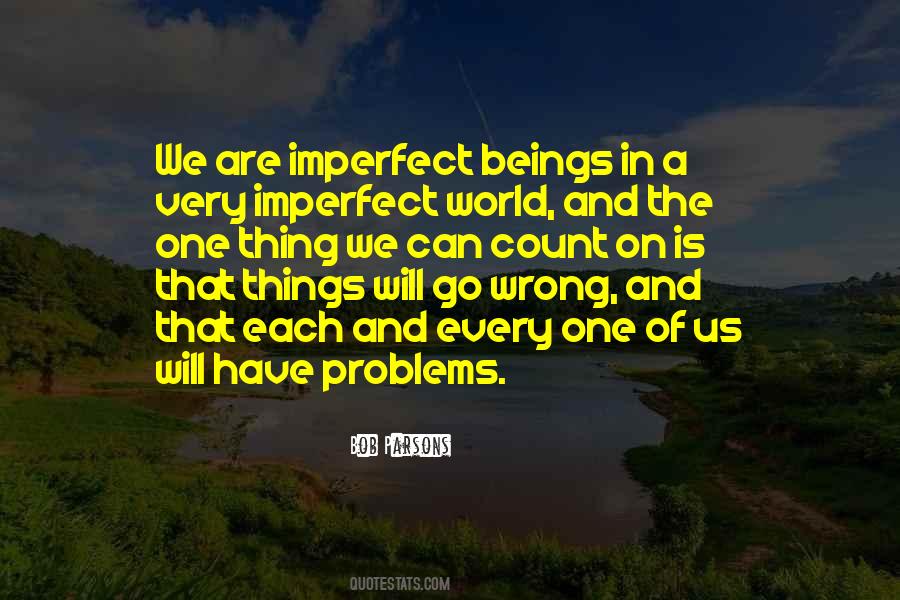 #31. If things go wrong and you hit a dead end-as you will-it's just life's way of saying it's time to change course - Author: Oprah Winfrey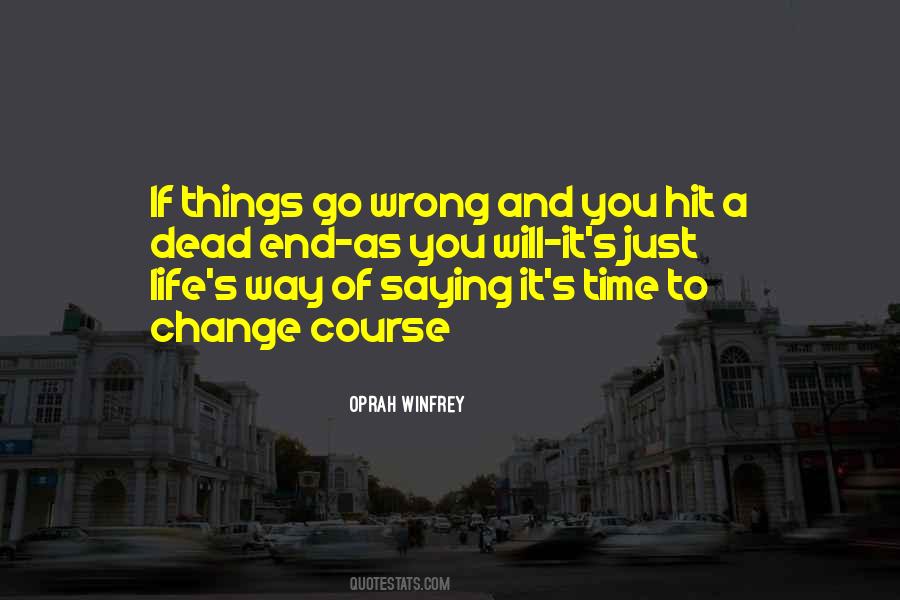 #32. I choose work that is hard to pull off. And it's scary how things can go wrong. But if there's no risk involved, it's not challenging. A good idea will survive any process. - Author: Steven Holl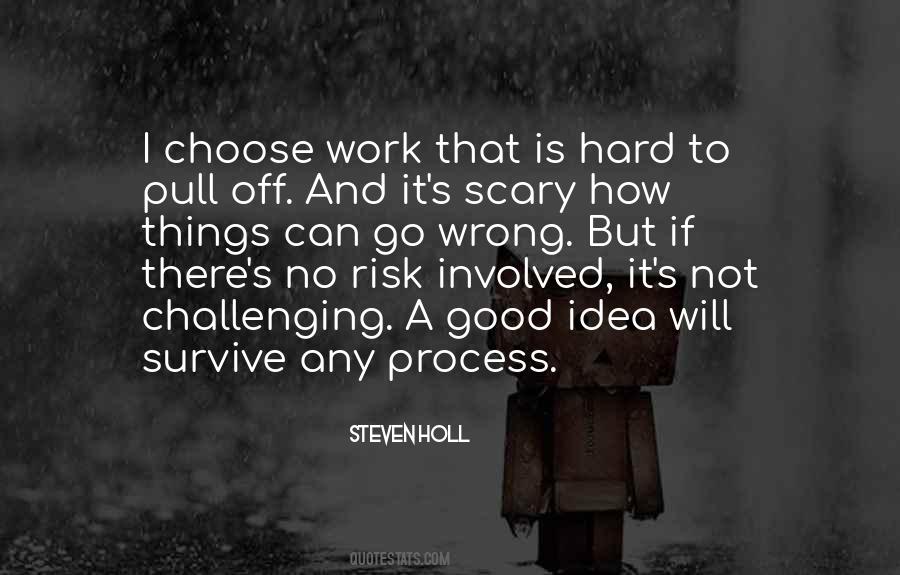 #33. I can never fear that things will go far wrong where common sense has fair play. - Author: Thomas Jefferson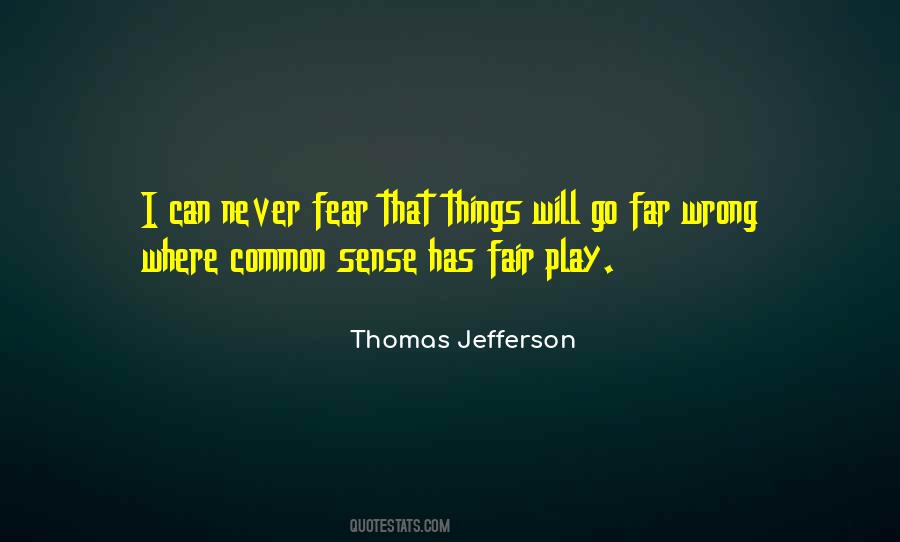 #34. When you observe yourself reacting to what are minor things in your life, you will find that the mechanism is the same as when major things seem to go wrong in your life and there is upset. - Author: Eckhart Tolle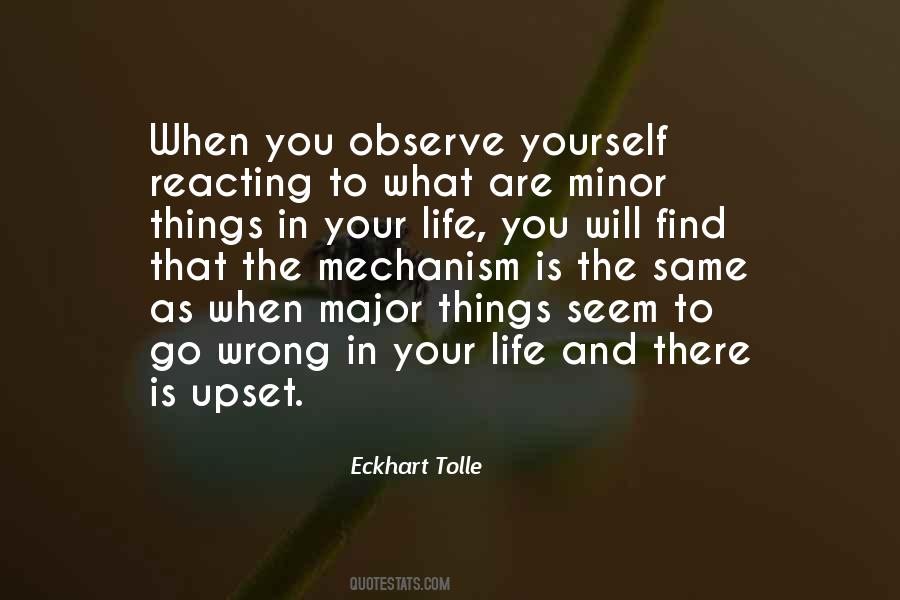 #35. When things go really wrong just imagine how interesting it will be as a chapter in your autobiography. - Author: Gary Edward Gedall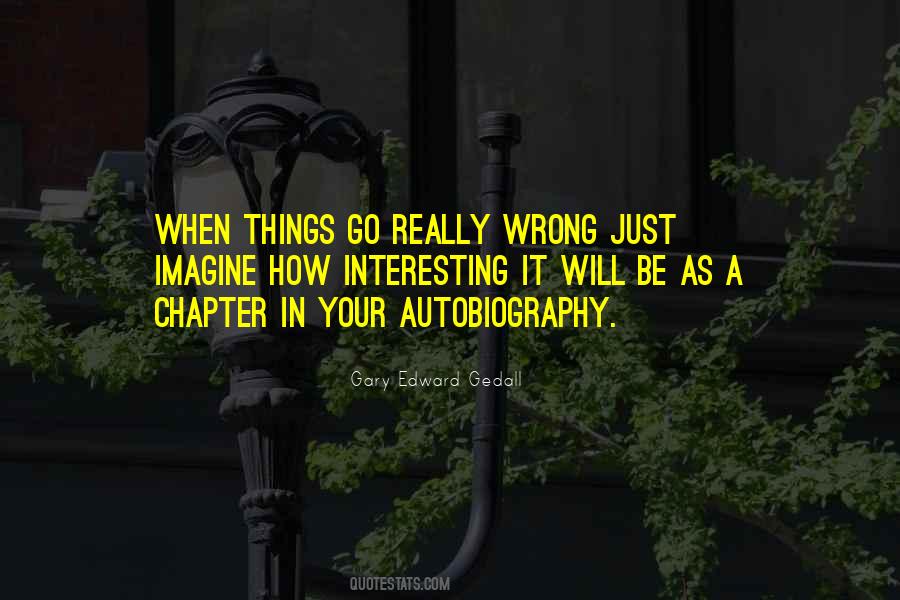 Famous Authors
Popular Topics