Standardized Test Famous Quotes & Sayings
List of top 27 famous quotes and sayings about standardized test to read and share with friends on your Facebook, Twitter, blogs.
Top 27 Standardized Test Sayings
#1. Sometimes, the most brilliant and intelligent minds do not shine in standardized tests because they do not have standardized minds. - Author: Diane Ravitch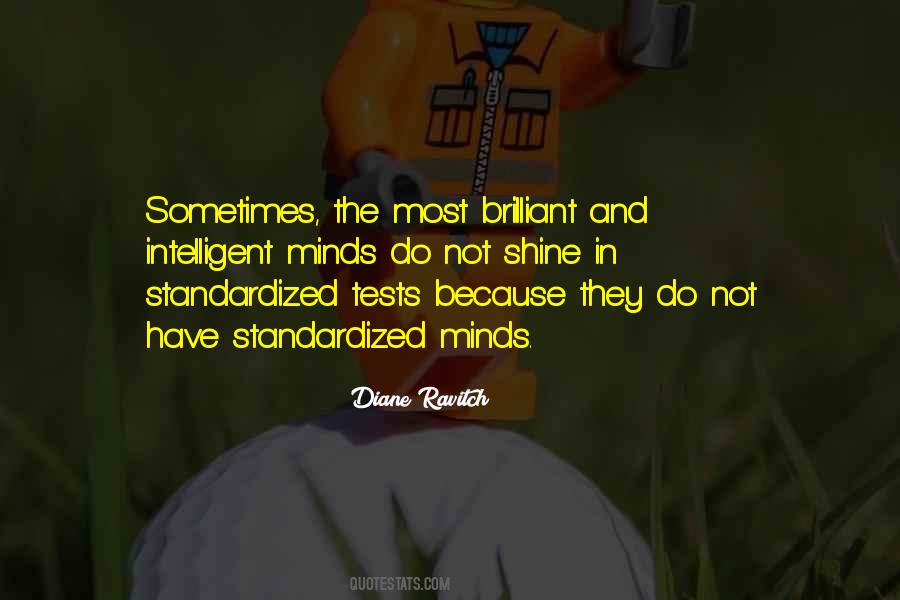 #2. Environment-based education produces student gains in social studies, science, language arts, and math; improves standardized test scores and grade-point averages; and develops skills in problem-solving, critical thinking, and decision-making. - Author: Richard Louv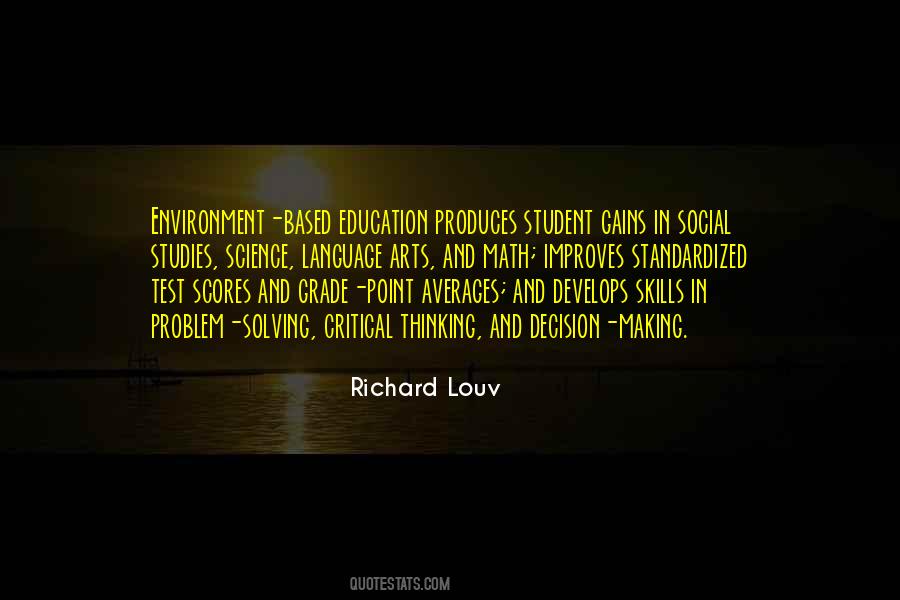 #3. Today, in the age of standardized testing, thinking and acting, reason and judgment have been thrown out the window just as teachers are increasingly being deskilled and forced to act as semi-robotic technicians good for little more than teaching for the test ... - Author: Henry Giroux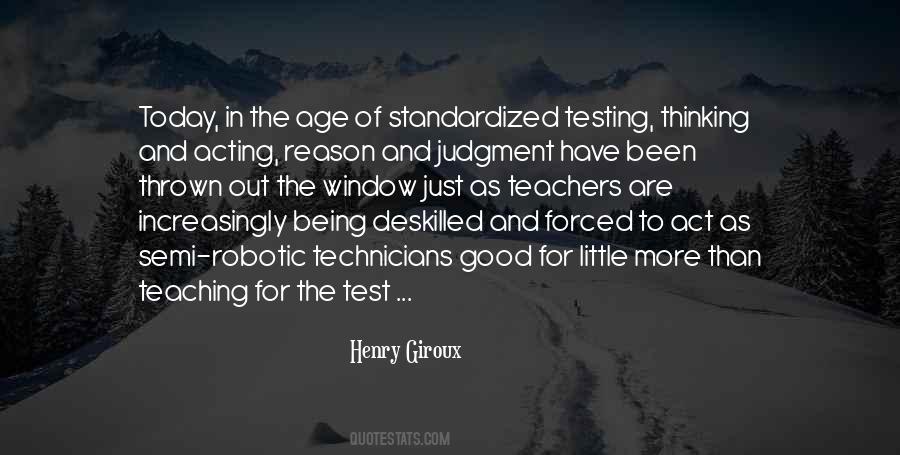 #4. I am not a hesitant bull, I'm a Pamplona bull. - Author: Jim Cramer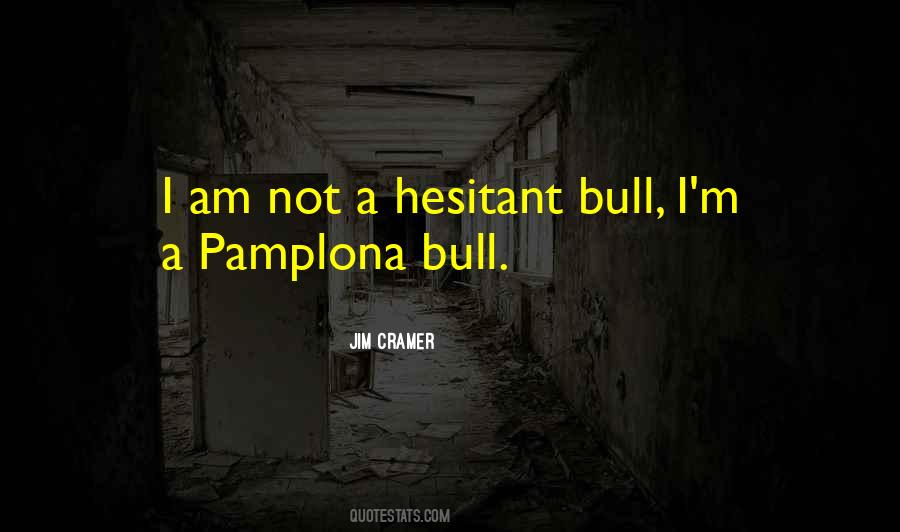 #5. If you think dealing with issues like worthiness and authenticity and vulnerability are not worthwhile because there are more pressing issues, like the bottom line or attendance or standardized test scores, you are sadly, sadly mistaken. It underpins everything. - Author: Brene Brown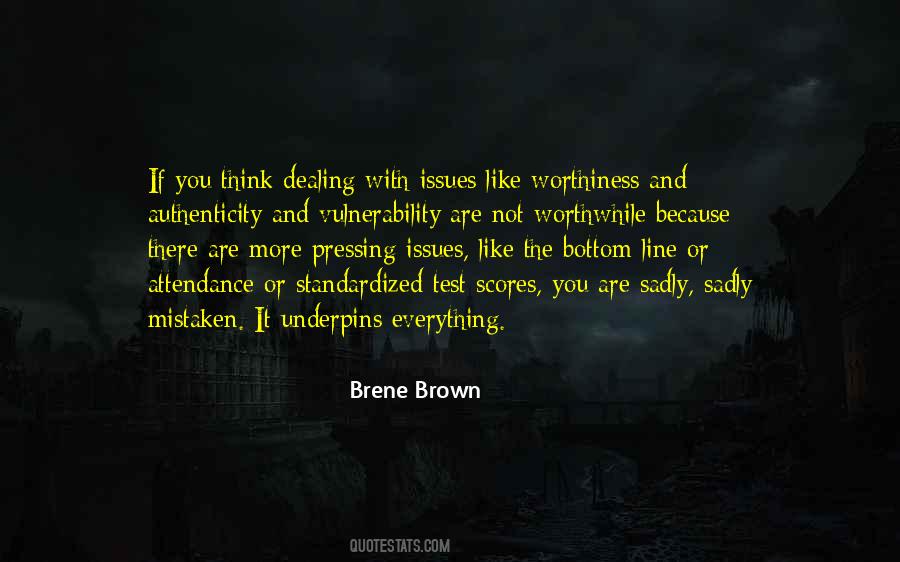 #6. Quentin hadn't planned on spending the rest of his afternoon - or morning, or whatever this was - taking a standardized test on an unknown subject, at an unknown educational institution, in some unknown alternate climatic zone where it was still summer. - Author: Lev Grossman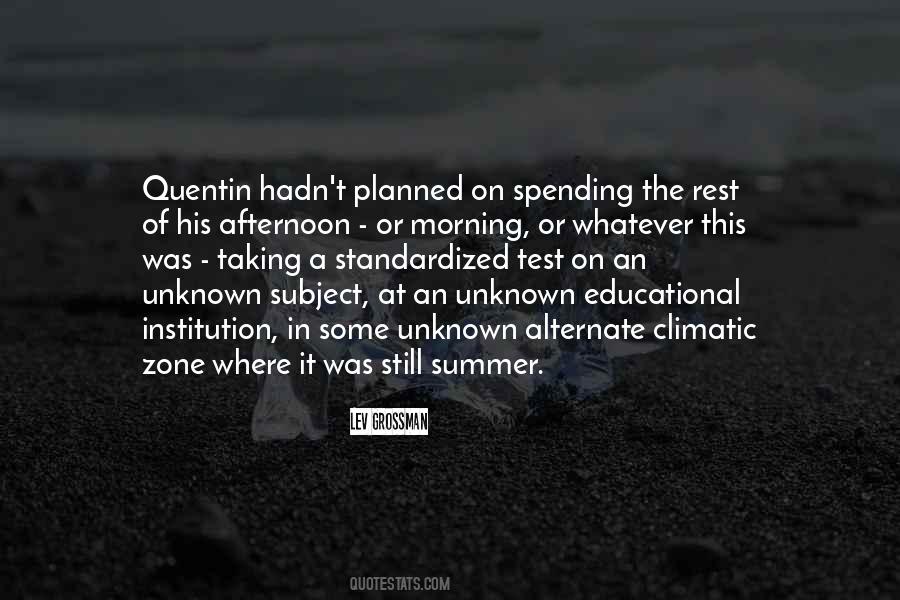 #7. Fight only in direst need
Not for lust or petty greed
Honor those that do give birth
Respect them well for their full worth - Author: Anne McCaffrey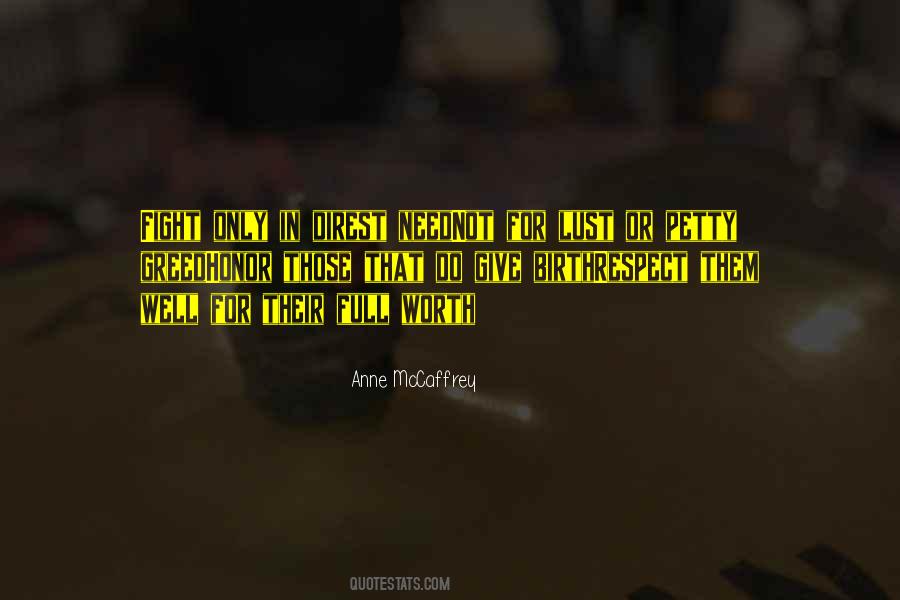 #8. Carter is the only President to ever release his actual IQ from a standardized test; it was 176. That is higher than either Albert Einstein or Stephen Hawking, and is well into the genius level. - Author: Robert Chamberlain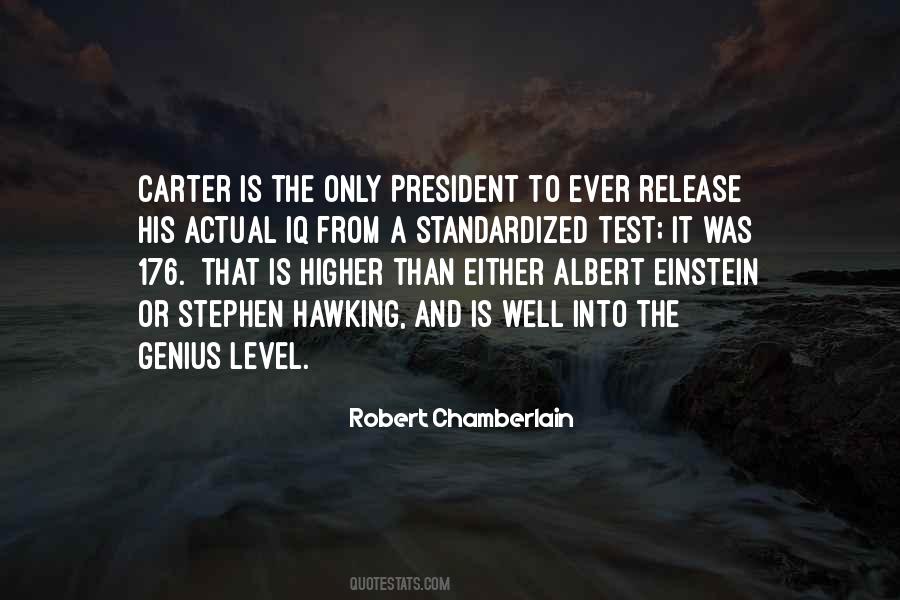 #9. People, whatever religion or branch they belonged to, were noble - but only if they didn't let politics get in between and ruin things. - Author: Sarah Salem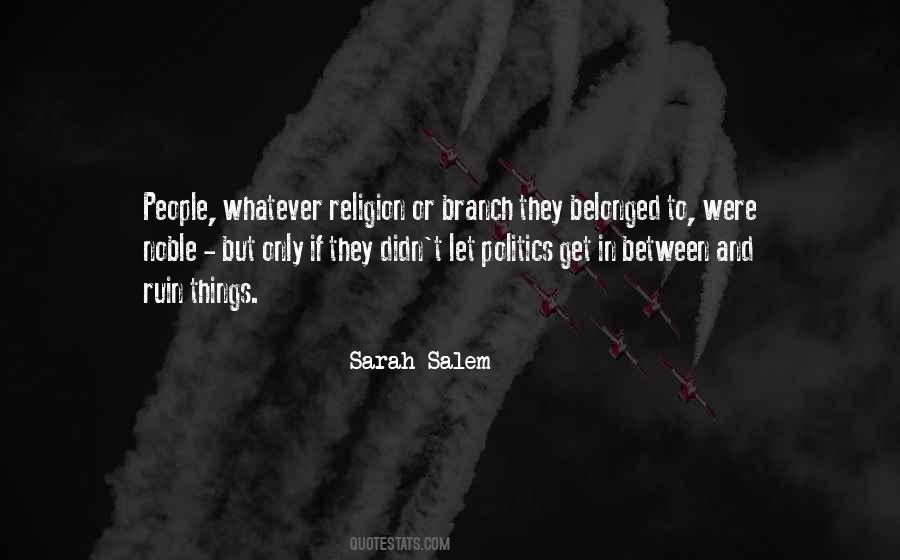 #10. Comedy is very controlling - you are making people laugh. - Author: Gilda Radner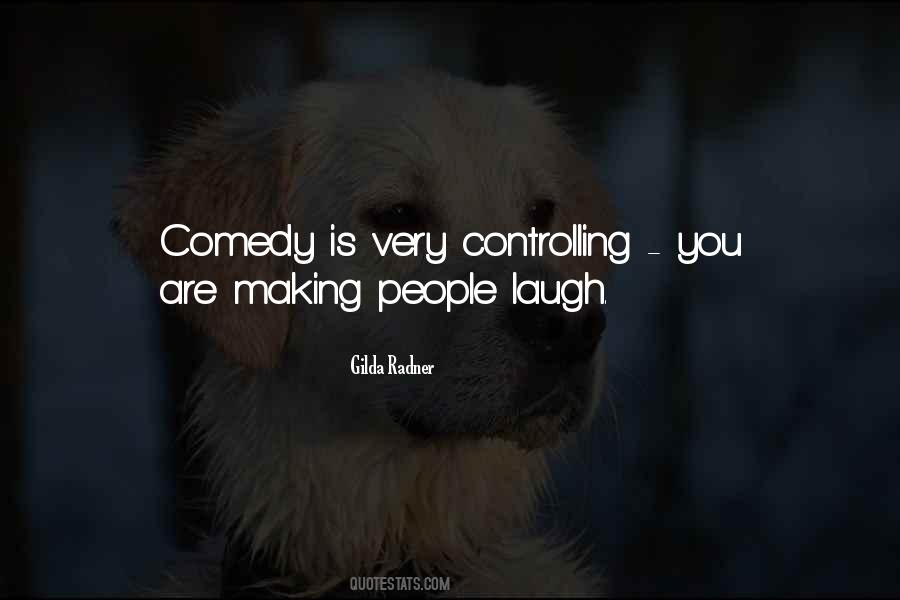 #11. Sometimes I wish I could just go back to Florida and, like, date my home-town boyfriend. It's really frustrating whenever I can't go and do something because I know it's going to be on the internet. - Author: Ashley Greene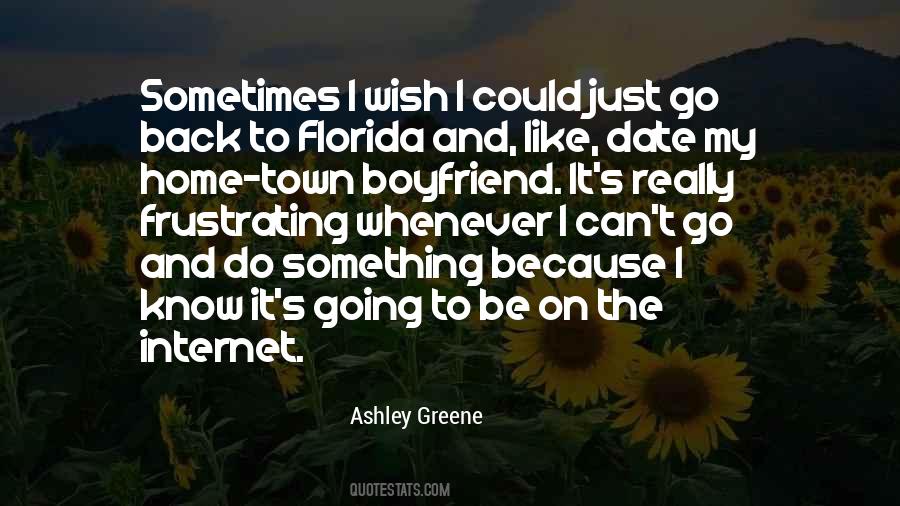 #12. While talking to the girls, I watched as Mega stared at me with his puppy dog eyes, I could care less. - Author: Mz. Toni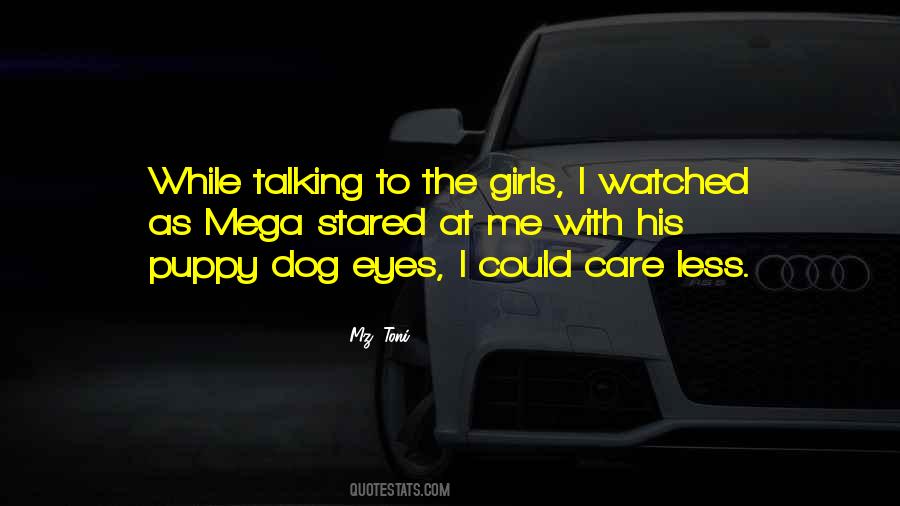 #13. Goals that people set for themselves and that are devoted to attaining mastery are usually healthy. But goals imposed by others--sales targets, quarterly returns, standardized test scores, and so on--can sometimes have dangerous side effects. - Author: Daniel H. Pink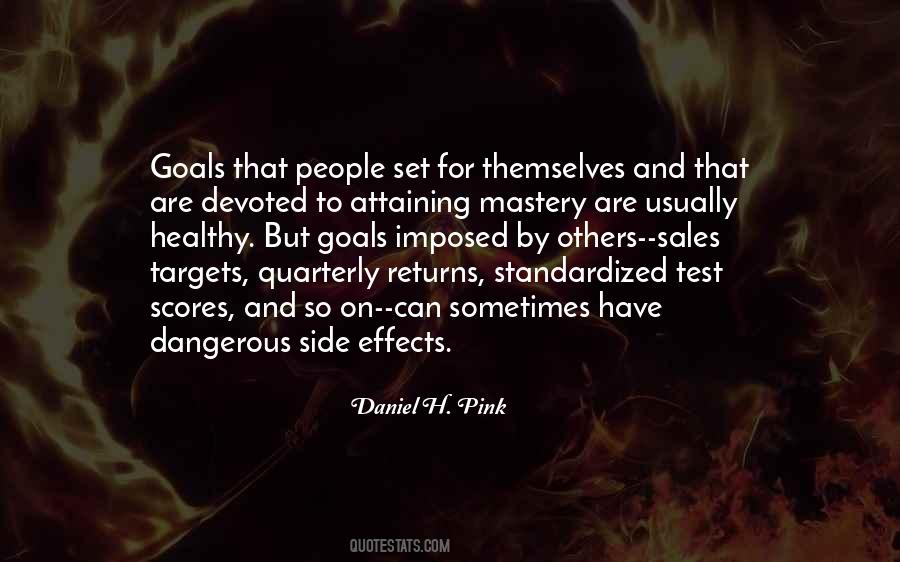 #14. In spite of the cost of living, it's still popular. - Author: Kathleen Norris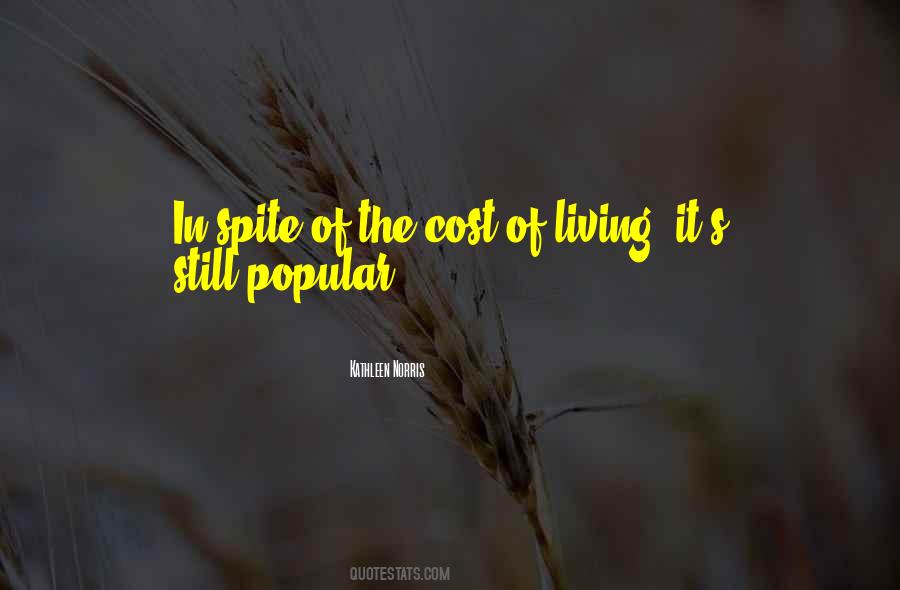 #15. Don't let anyone tell you that standardized tests are not accurate measures. The truth of the matter is they offer a remarkably precise method for gauging the size of the houses near the school where the test was administered. - Author: Alfie Kohn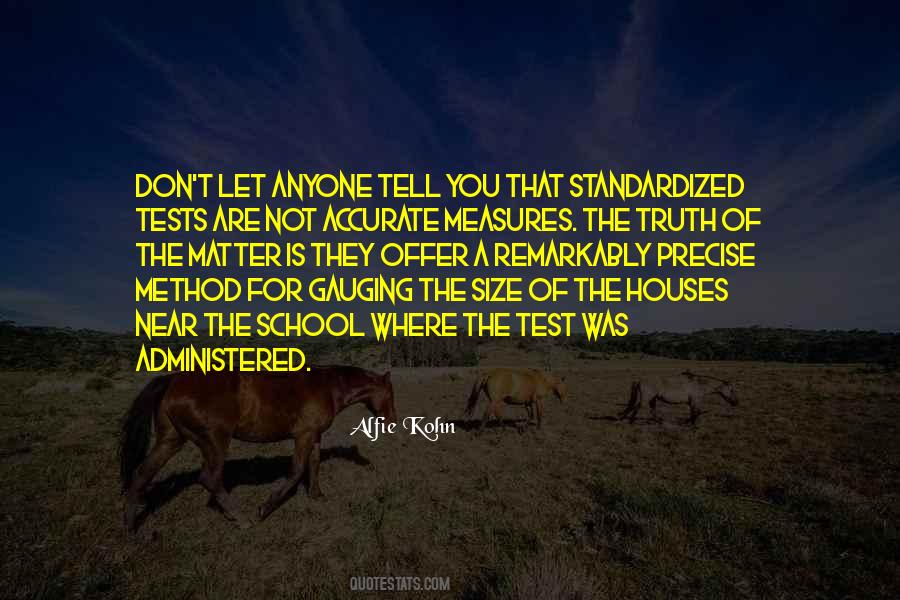 #16. All subjects are the same. I memorize notes for a test, spew it, ace it, then forget it. What makes this scary for the future of our country is that I'm in the tip-top percentile on every standardized test. I'm a model student with a very crappy attitude about learning. - Author: Megan McCafferty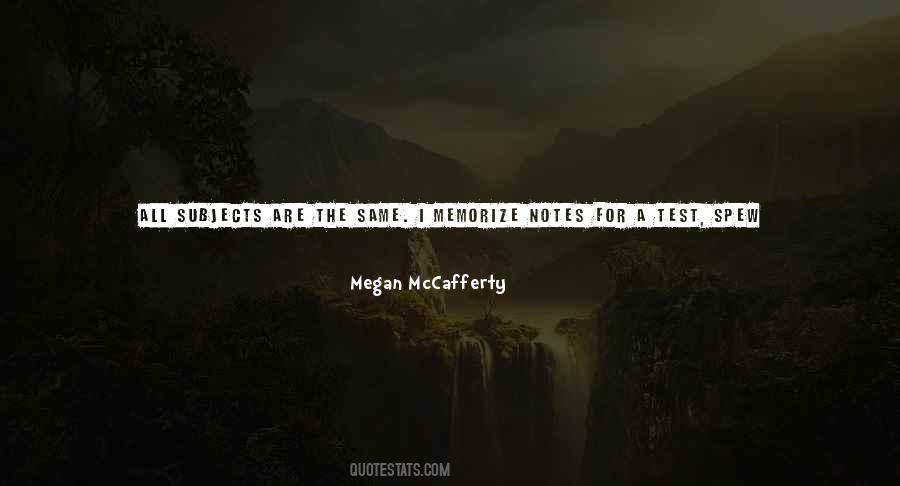 #17. If my future were determined just by my performance on a standardized test, I wouldn't be here. I guarantee you that. - Author: Michelle Obama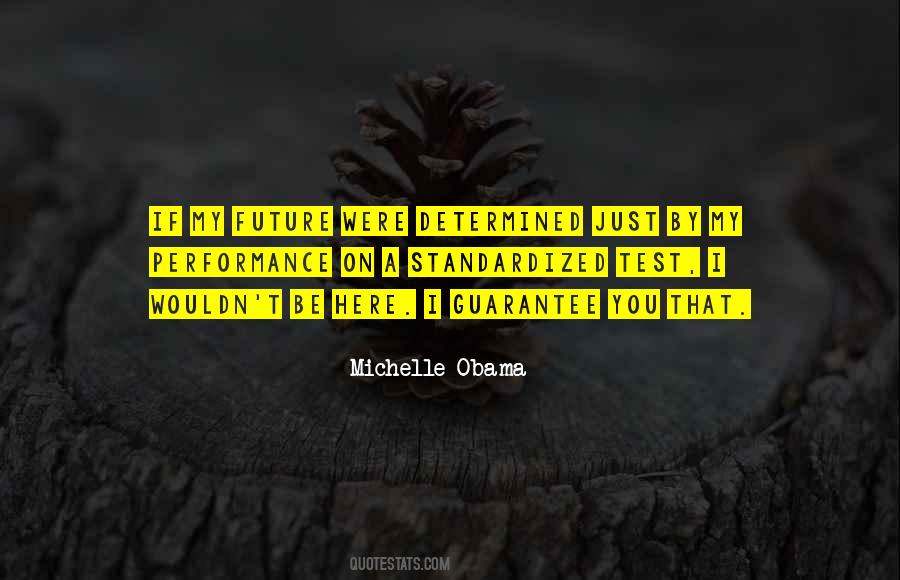 #18. Whoever said there's no such thing as a stupid question never looked carefully at a standardized test. - Author: Alfie Kohn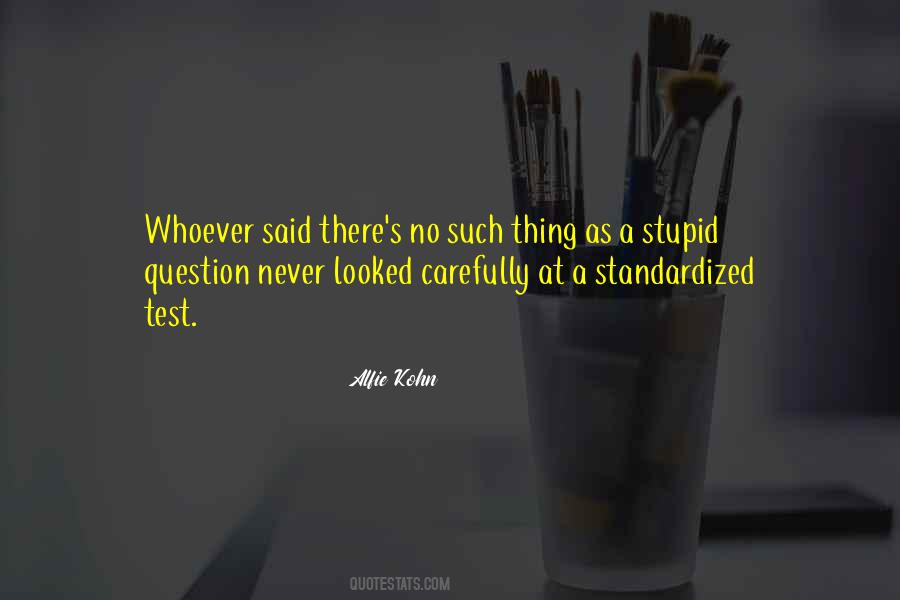 #19. I have a perfect life where I read; I go out into the wilderness and camp. I meet scientists and learn about their studies of wild animals, and then I come home ... and start creating the world I have seen. - Author: Jean Craighead George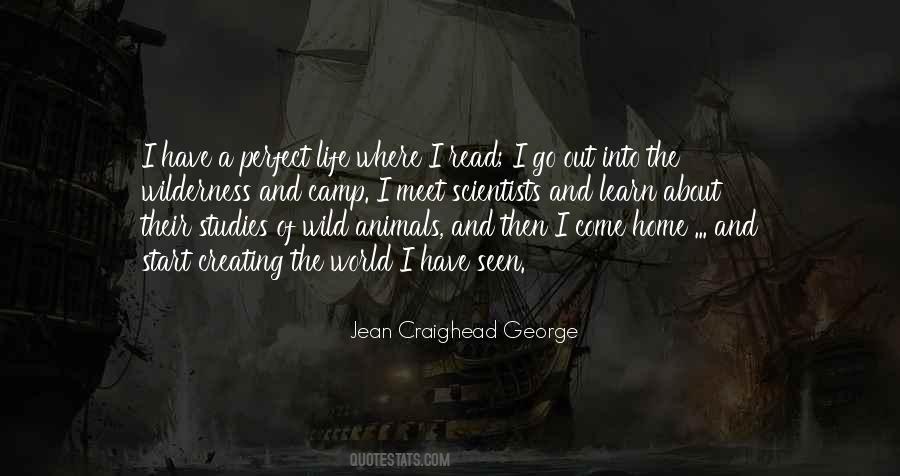 #20. But right now it's Bob Dylan Bob Dylan Bob Dylan all the way. - Author: Charles Bukowski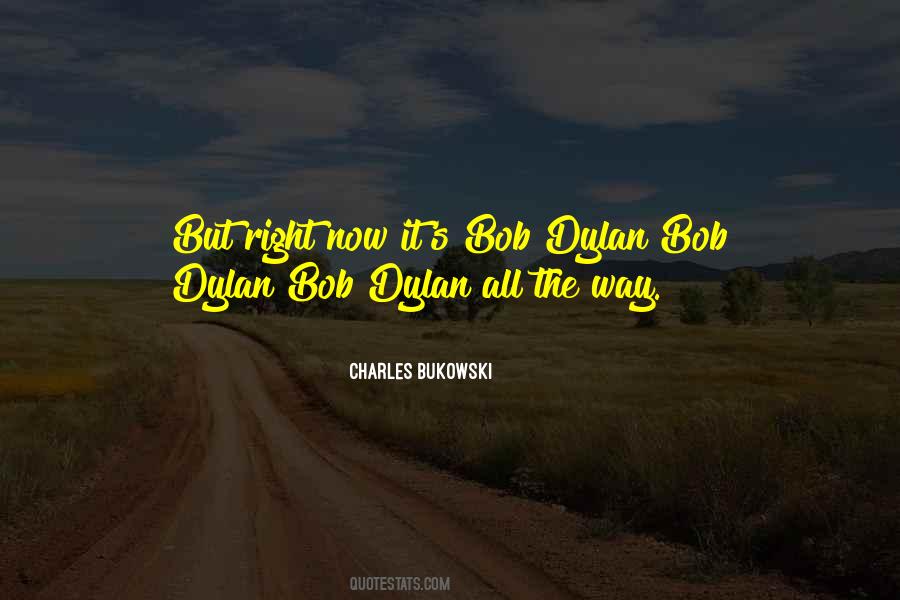 #21. I'd rather hop freights around the country and cook my food out of tin cans over wood fires, than be rich and have a home or work. - Author: Jack Kerouac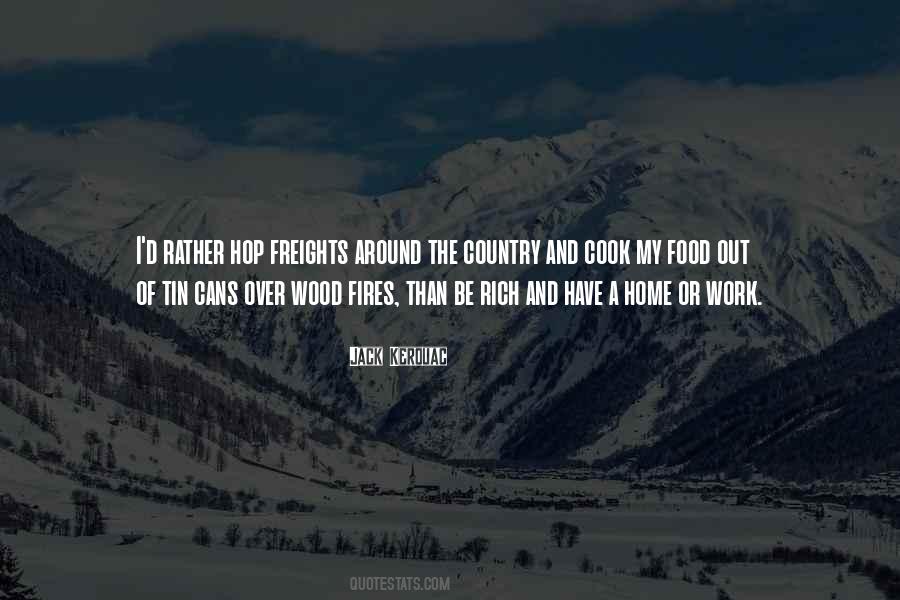 #22. When I turned 25, something changed in me. I see children in my future 100%. Soon. I started thinking I want my kids to look back and say, 'Wasn't Mummy amazing?' I've really started thinking about what I'm leaving for them. - Author: Jessie J.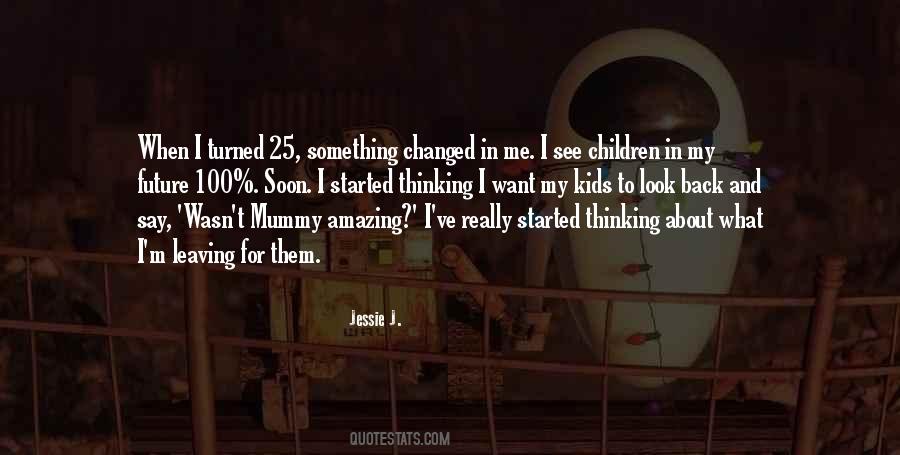 #23. In arguing of the shadow, we forgo the substance. - Author: John Lyly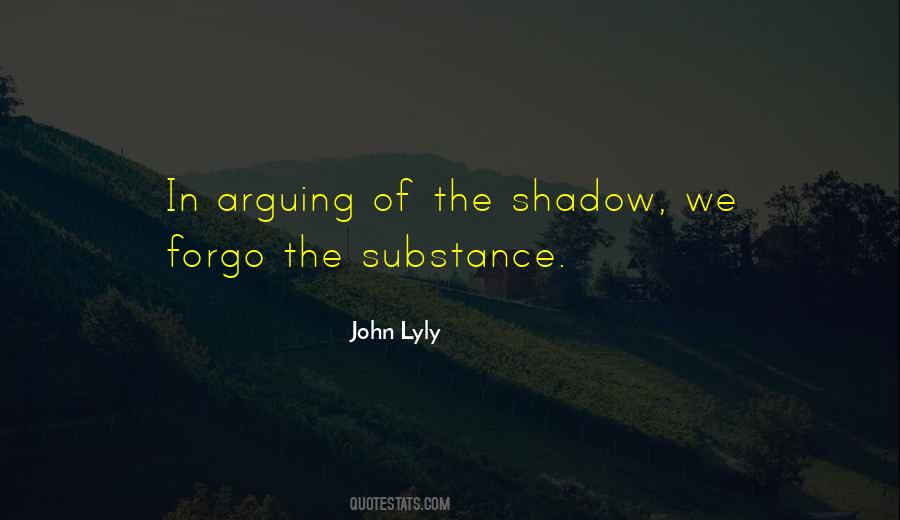 #24. I had started teaching because I love brainteasers. At some point, I had taken every standardized test out there - the SATs, the GREs, the GMATs, the MCATs. I just took them for fun. - Author: Jose Ferreira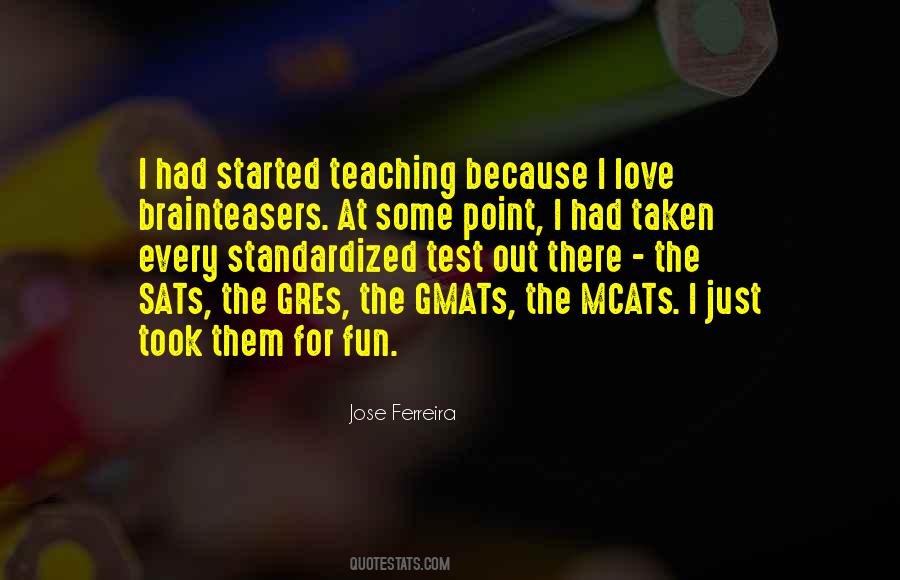 #25. Look on education as something between the child's soul and God. Modern Education tends to look on it as something between the child's brain and the standardized test. - Author: Charlotte Mason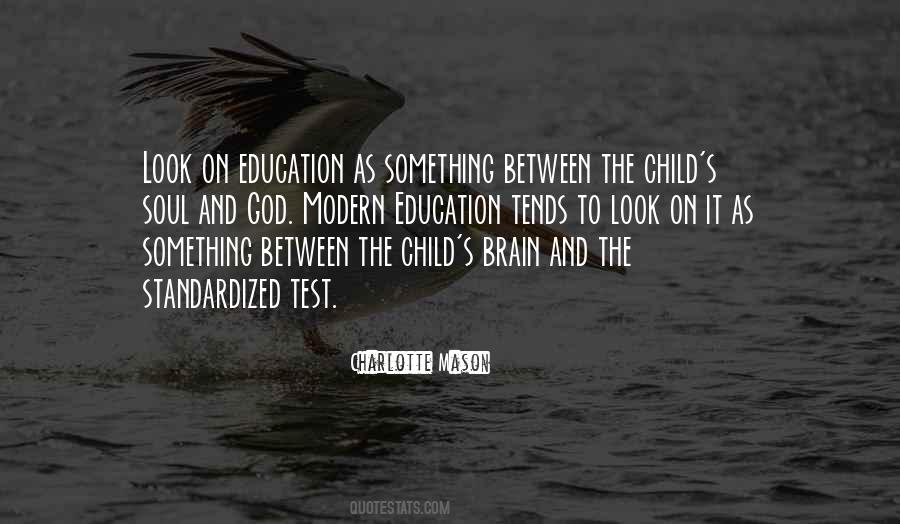 #26. The only inexplicable aspect of the process was that economic theory (which is, after all, what economics students were supposed to know) served almost no function in an investment bank. The bankers used economics as a sort of standardized test of general intelligence. - Author: Michael Lewis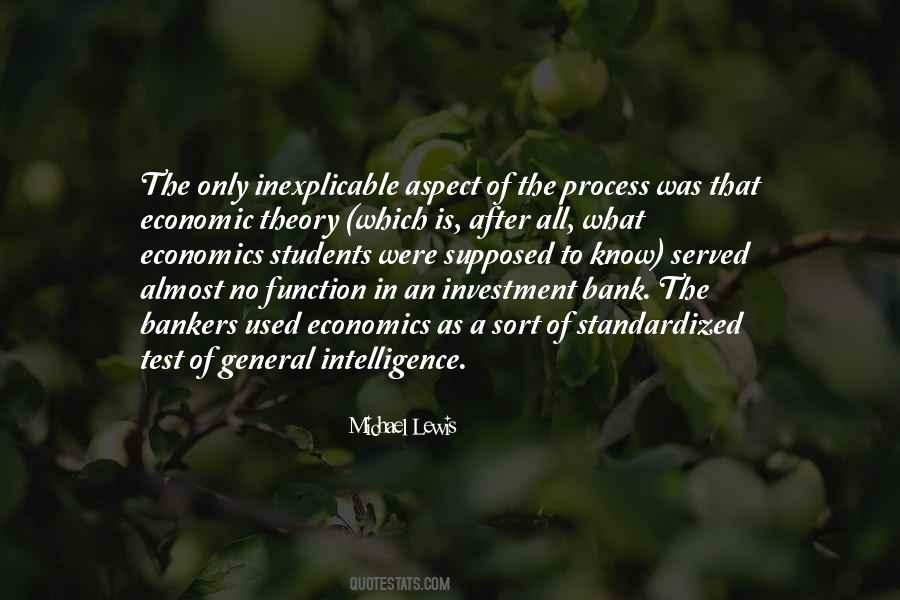 #27. Should a person on returning from the city discover his house to be in flames, let him examine well the change which he has received from the chair-carrier before it is too late; for evil never travels alone. - Author: Ernest Bramah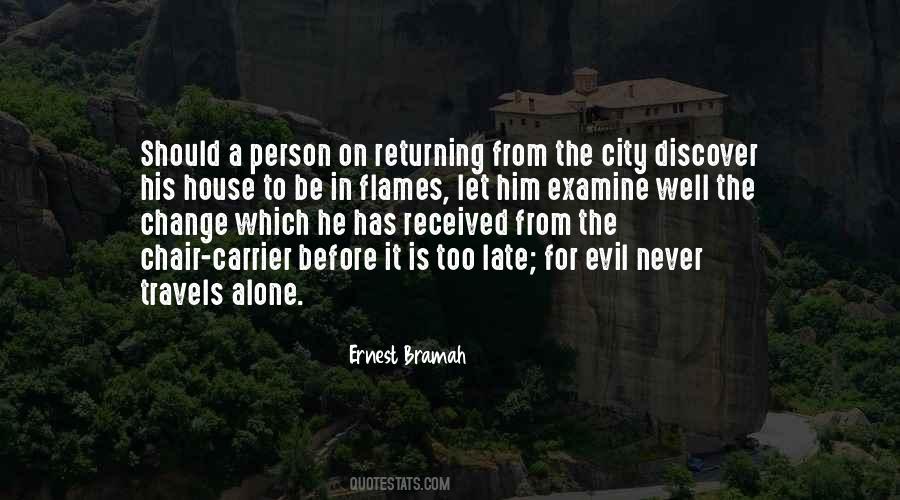 Famous Authors
Popular Topics