List of top 30 famous quotes and sayings about something around the corner to read and share with friends on your Facebook, Twitter, blogs.
Top 30 Something Around The Corner Quotes
#1. She will want things to stay just as they are. She will never have the fun of hoping something wonderful and exiting may be just around the corner.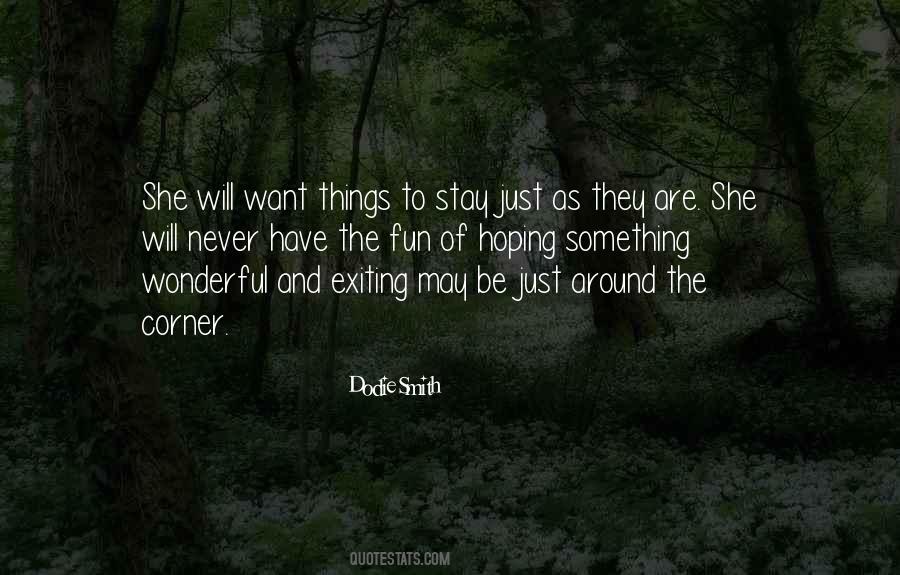 #2. I know that when things are at their worst, something better is just around the corner if we just put one foot in front of the other and keep moving forward.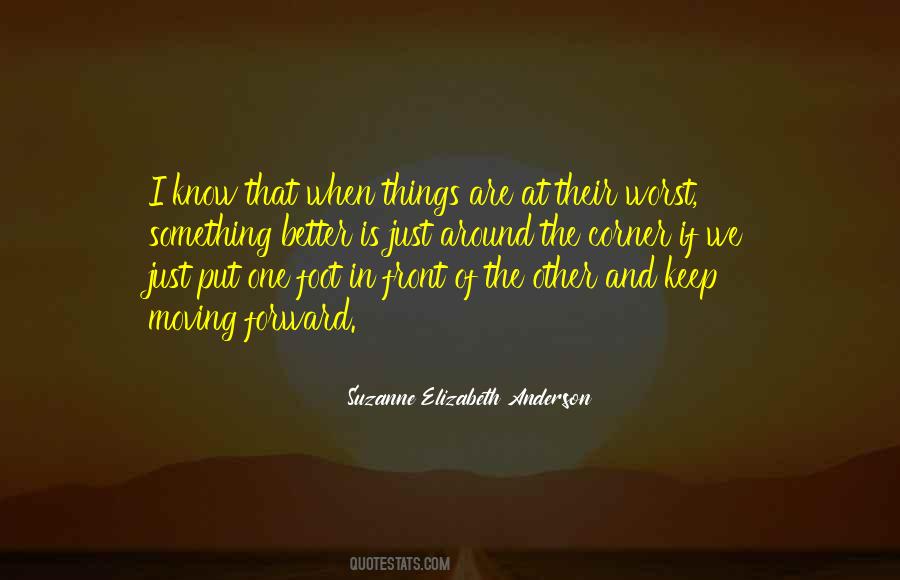 #3. If you can run around the corner and say hello to someone do that instead of emailing. It's always more rewarding; the connection is always more authentic. If you've got something to say and you can say it someone's face, it's so much better, healthier.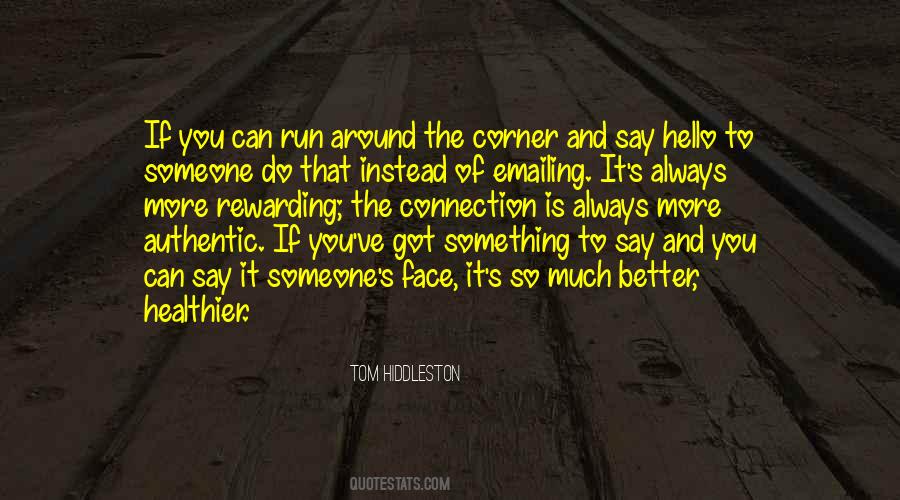 #4. Film is built for kinetic movement and crash and burn. It's a great tool for spectacles. But if it's not rooted to something a little higher, you're just kicking your butt around the corner. You can only take so much of that. You have to have some sort of foundation to explode from.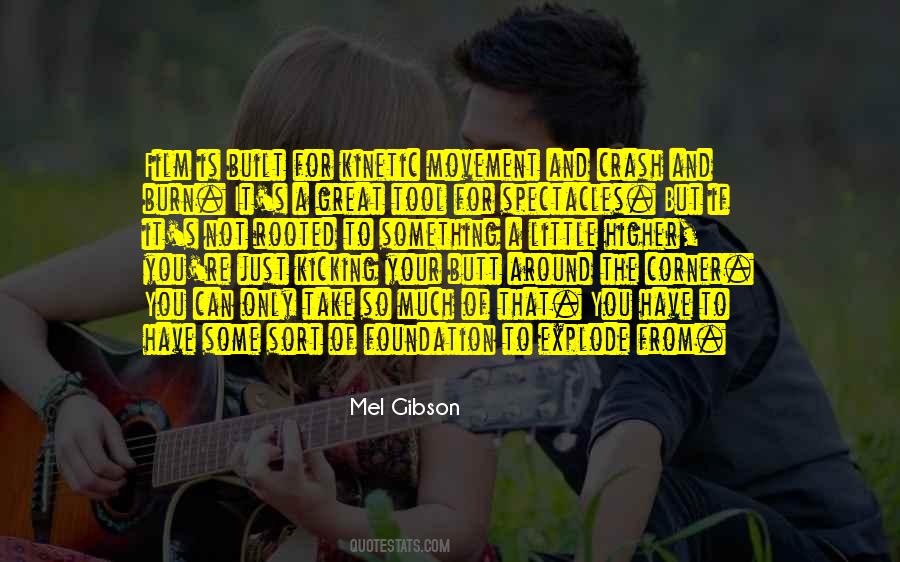 #5. This is the thing no one prepares you for where disaster are concerned. There is no ominous black cloud, no spooky chill, no neon sign that flashes: Stop! Please! Go back to bed! There's something really really dreadful waiting to happen around the corner! I beg of you, do not continue!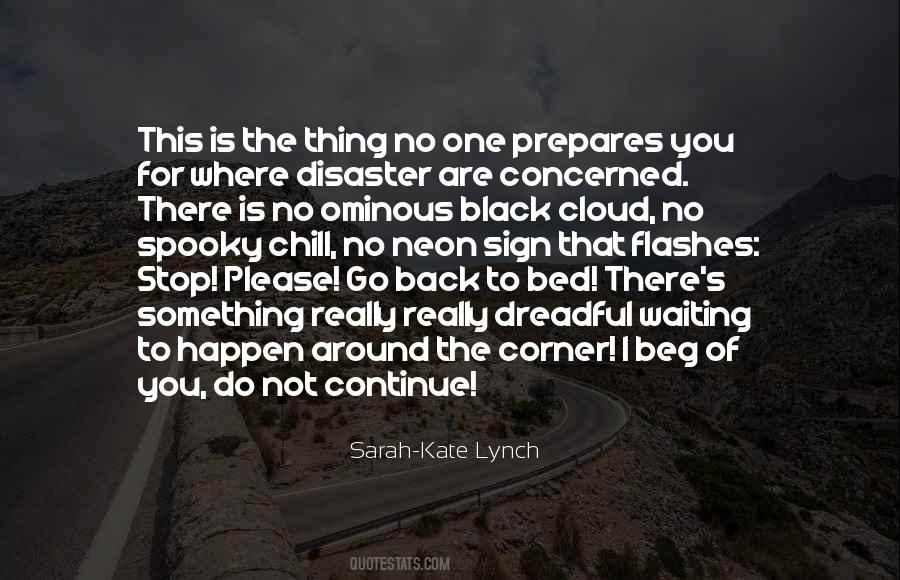 #6. Bubba was my best good friend. And even I know that ain't something you can find just around the corner.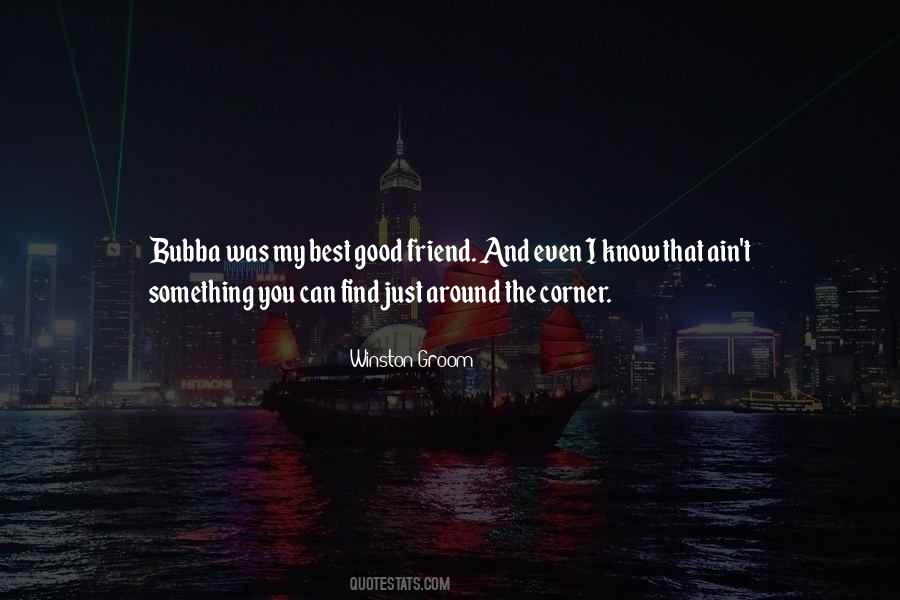 #7. There is one thing which gives radiance to everything. It is the idea of something around the corner.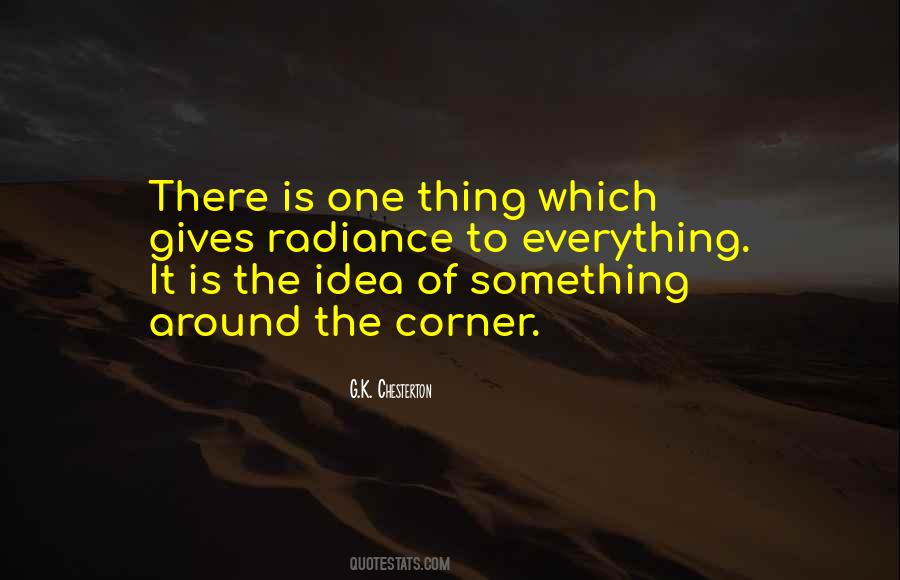 #8. I believe that once you find something you love, something that works, why keep looking for more? People always think there is something better around the corner. I decided a long time ago I'd stop wasting my time looking for something better and enjoy what I had.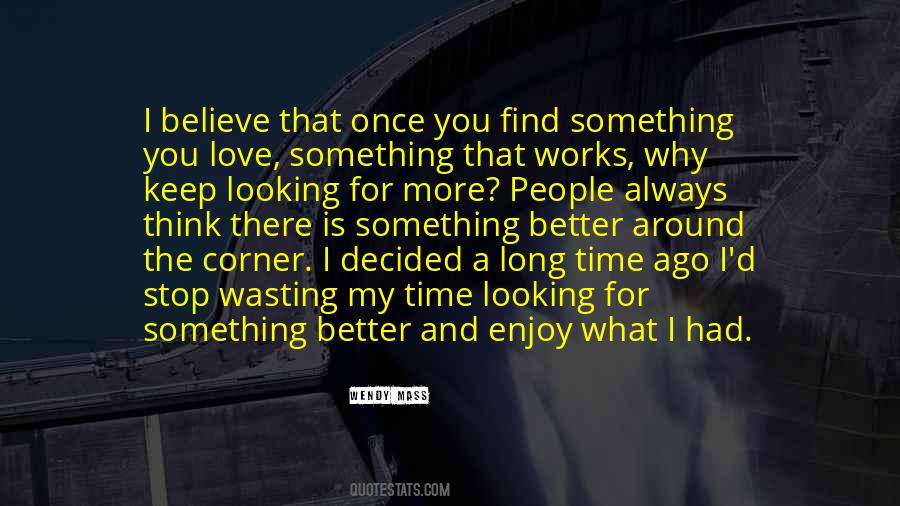 #9. Having lived his life in the belief that something great could be just around every corner, did he realize for the first time that no more corners could be turned? p.18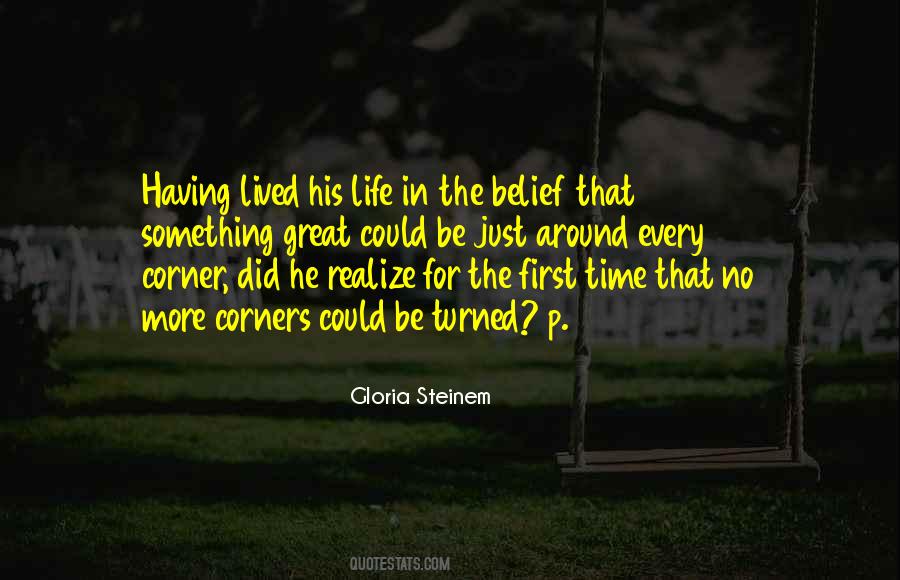 #10. When you regret something, what you aren't seeing is that someday, later, or maybe sooner, you're going to see why you didn't get the thing you wanted. So often, something better is just around the corner.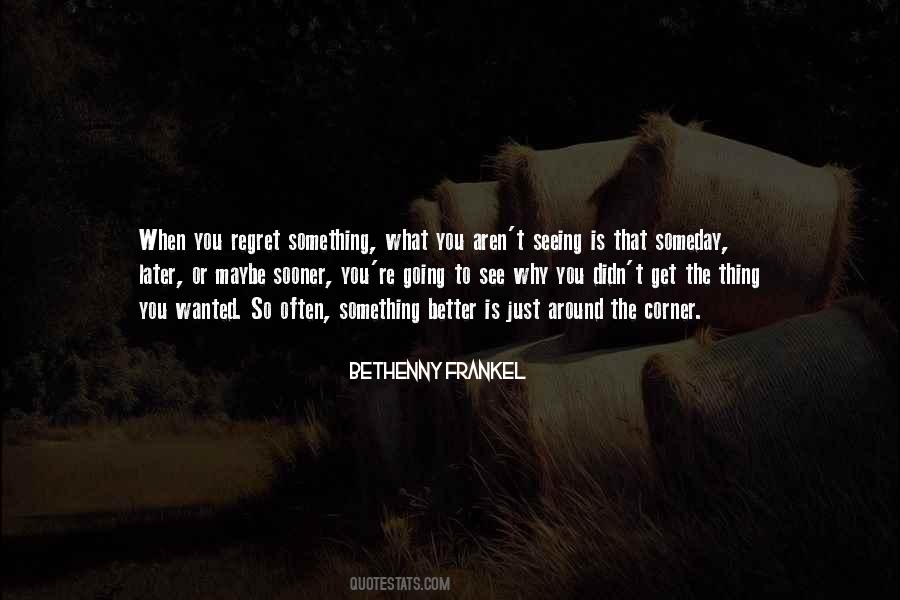 #11. Not far around the corner from every ugly experience is something really beautiful. And if you stop at every bitter comment you will never reach that beauty.
Soledad O'Brien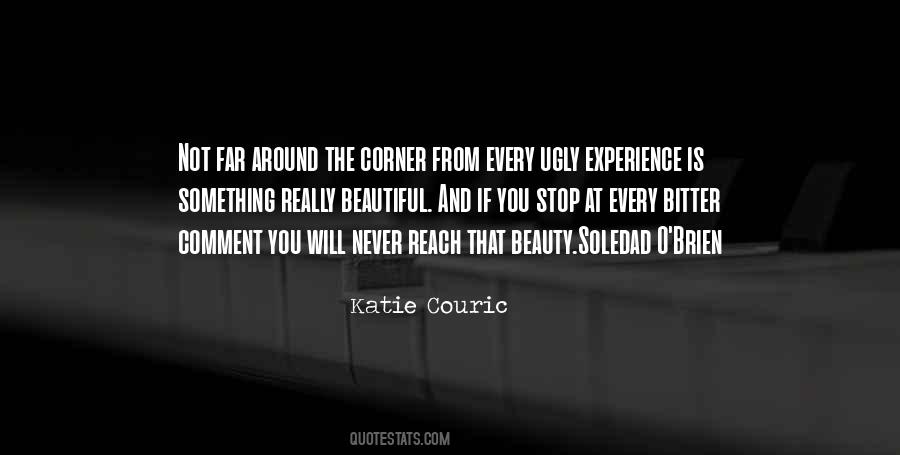 #12. Alongside the practical thought something else struggled and, like an escaped butterfly, took wing: the assurance of something wonderful awaiting her. Just around the corner ...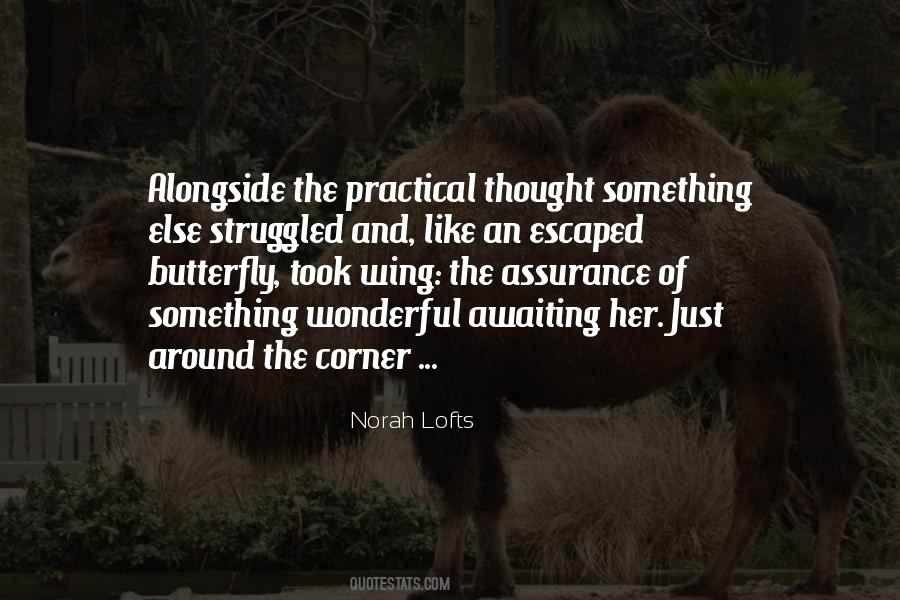 #13. With the great people that you work with, it's that they're never giving up and they're never thinking something's finished until they've really, really run out of time. They keep pushing in case there's a better idea around the corner.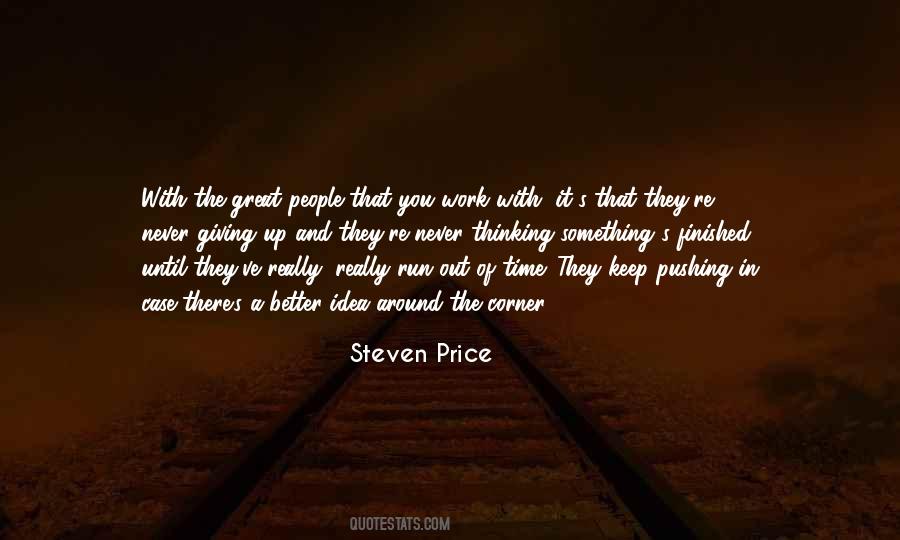 #14. The country must be full of liars," she continued. "There must be liars around every corner. Liars hiding behind every bush. Liars just waiting to tell lies about something. Unrepentant liars. Old liars, young liars; perhaps even babies whose first word is a lie. Perhaps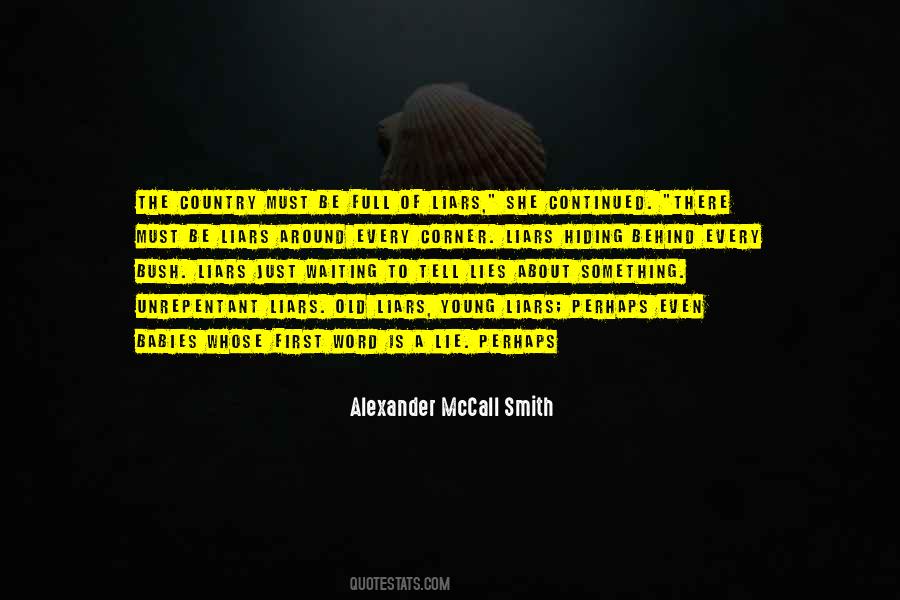 #15. I hope I find a really gorgeous woman, that I fall completely and madly in love with. I hope I find a sense of peace within myself about not always wondering if there's something better around the corner. All those things. Just a sense of being settled inside my skin. That's what I'm looking for.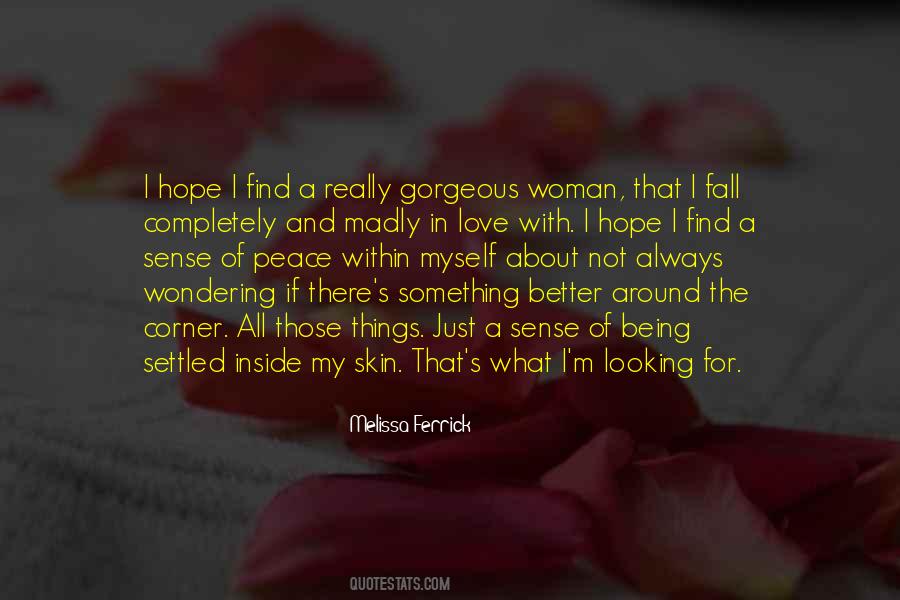 #16. If I'm going to be pushed off the sidewalk, I might as well step on off. You know what I mean? Stop pretending something good was waiting around the corner and be what everybody expected me to be, which was another throwaway dude.
- Lil J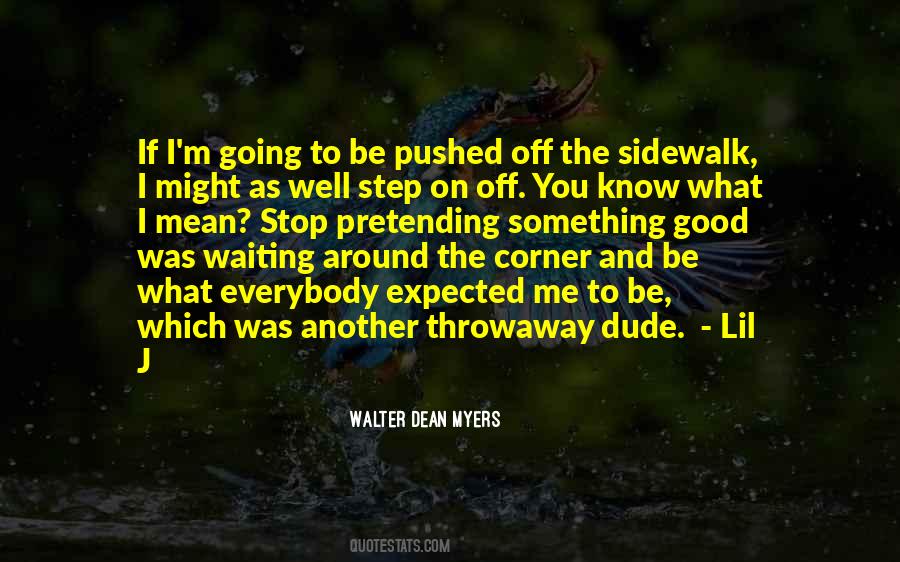 #17. Music has to keep moving. But I was lucky. For me there was always something around the corner.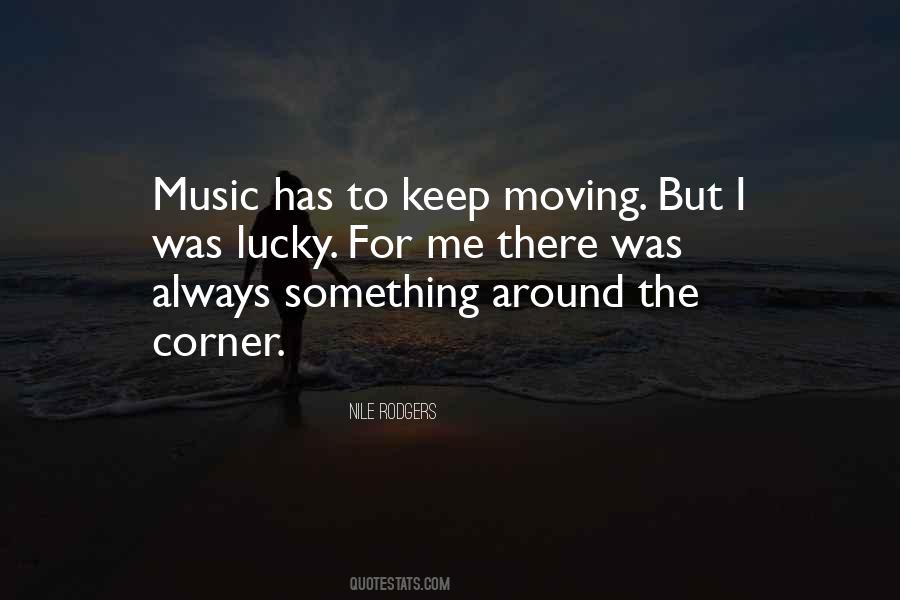 #18. Some people live to be seventy, sometimes eighty years old believing there is always something new just around the corner, as they say; in the end they practically have to be killed or at least reduced to a state of serious incapacity to get them to see reason.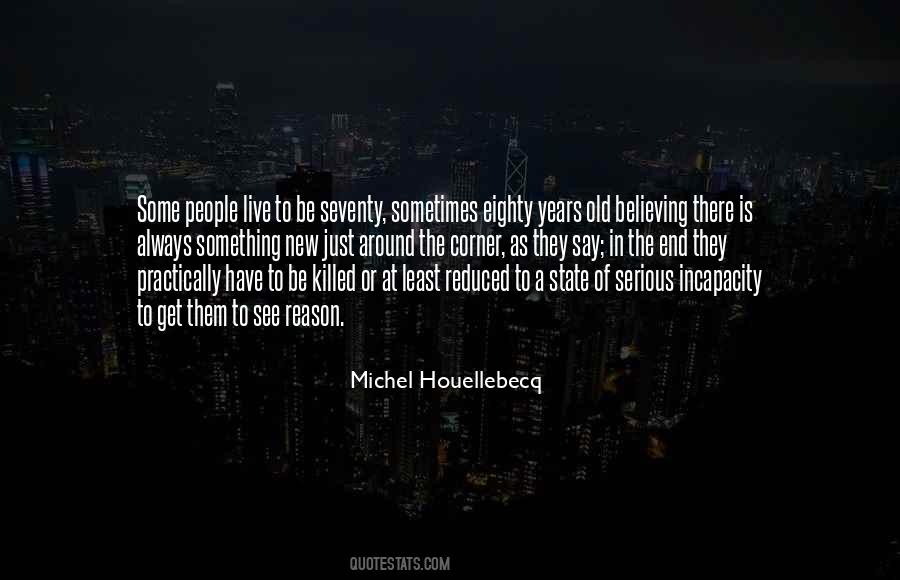 #19. For me, having it all doesn't mean having the corner office at work and a penthouse at home if there aren't kids running around as I'm trying to cook my husband something special.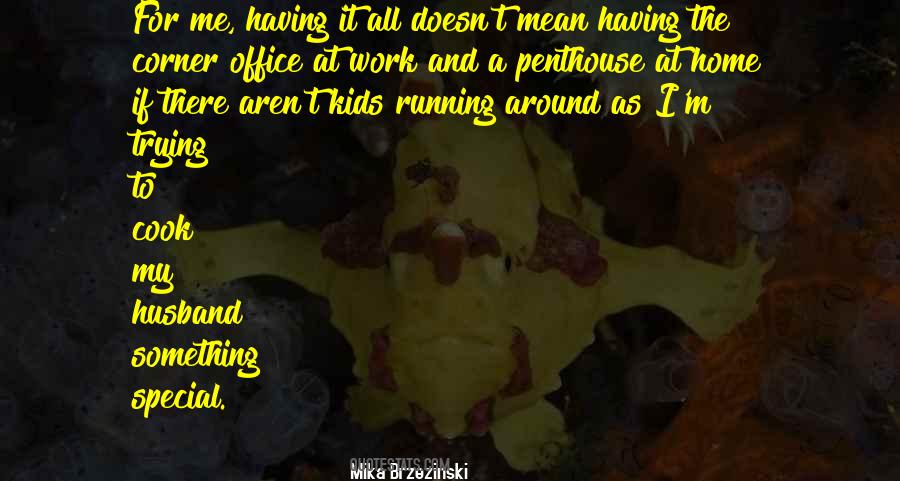 #20. It just seems that if you hang on for a while longer, there is always something bright around the corner, or the dark clouds will go away and there will be sunshine again.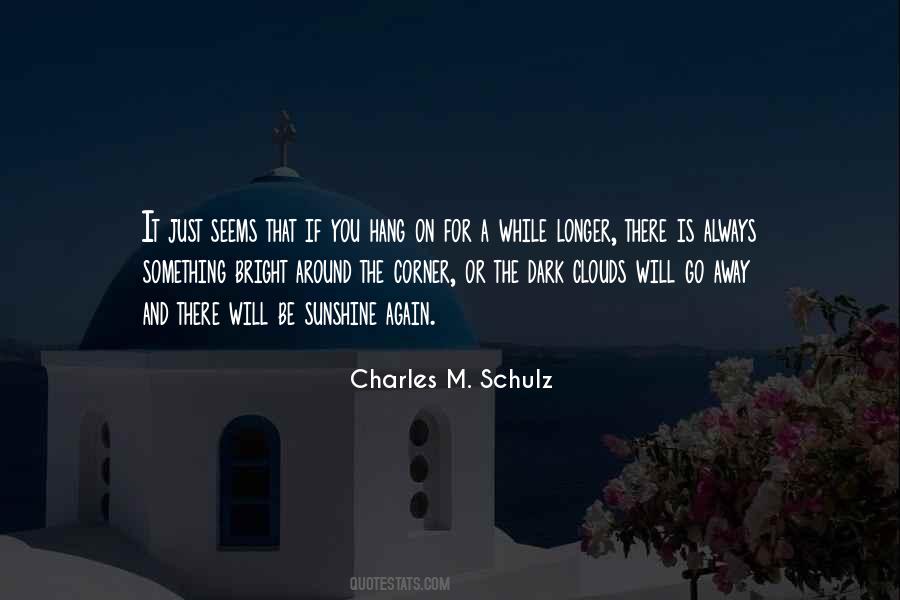 #21. I suppose people move on, history moves on, and there will, sadly, always be something more terrible waiting around the corner.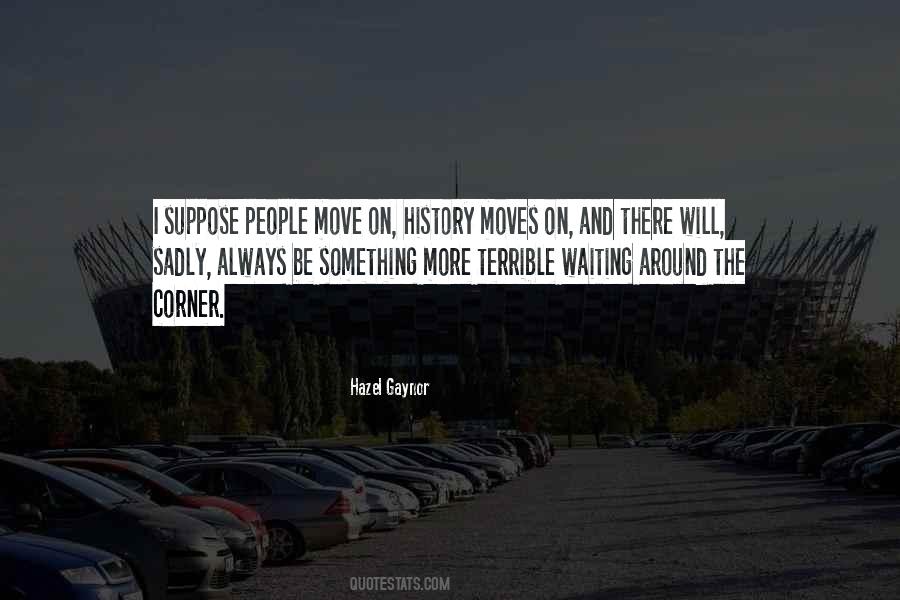 #22. I like to believe that you don't need to reach a certain goal to be happy. I prefer to think that happiness is always there, and that when things don't go the way we might like them to, it's a sign from above that something even better is right around the corner.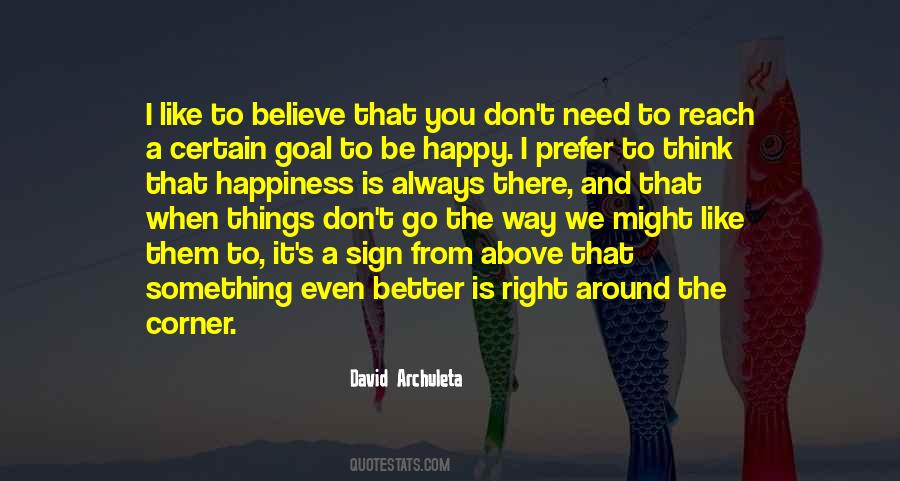 #23. It's getting to the point where, to be honest with you, even though there is a lot of great music around, especially in clubland, certainly from my corner of something I just felt like I needed to get my hands dirty and DJ out.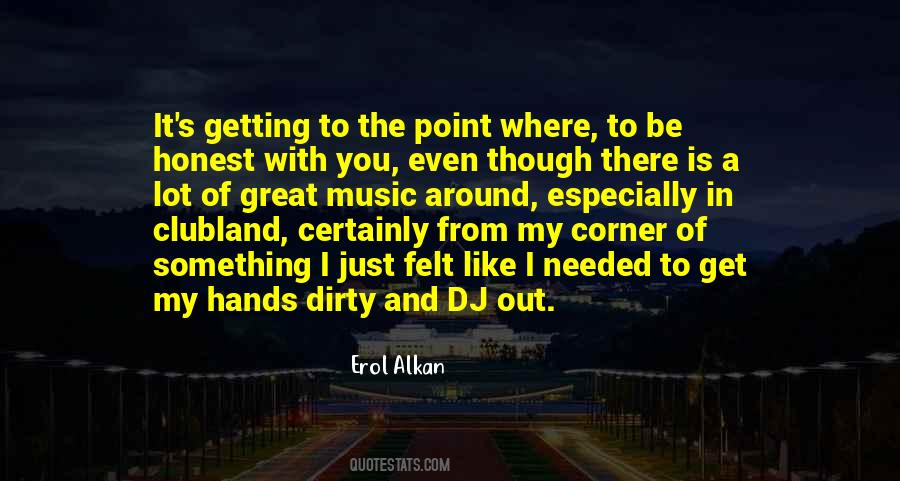 #24. If this expansion is something you want, I invite you to come along with me just a little farther. I have lots to tell you, and I think we can talk better around the corner. In the dark. PART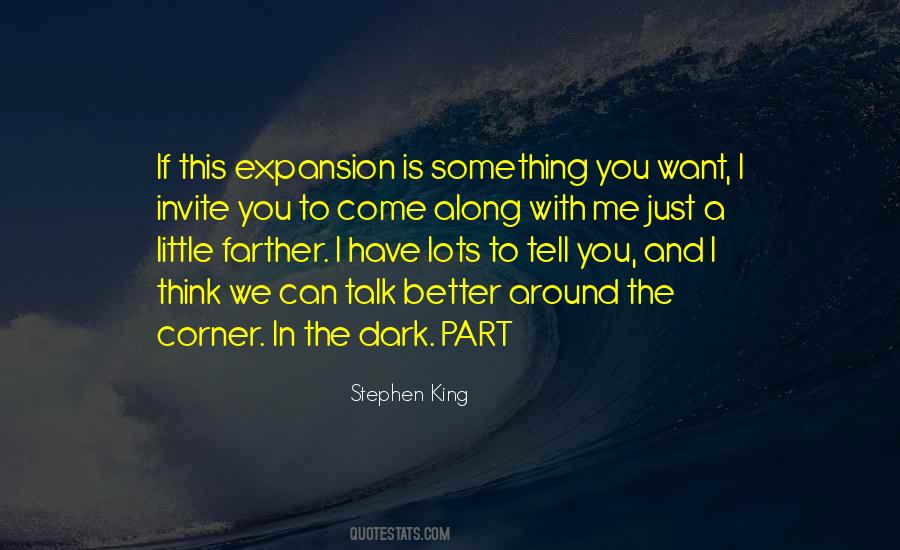 #25. We live in a cult of the upgrade right now. There's always something around the corner that will make whatever you think is cool right now feel obsolete.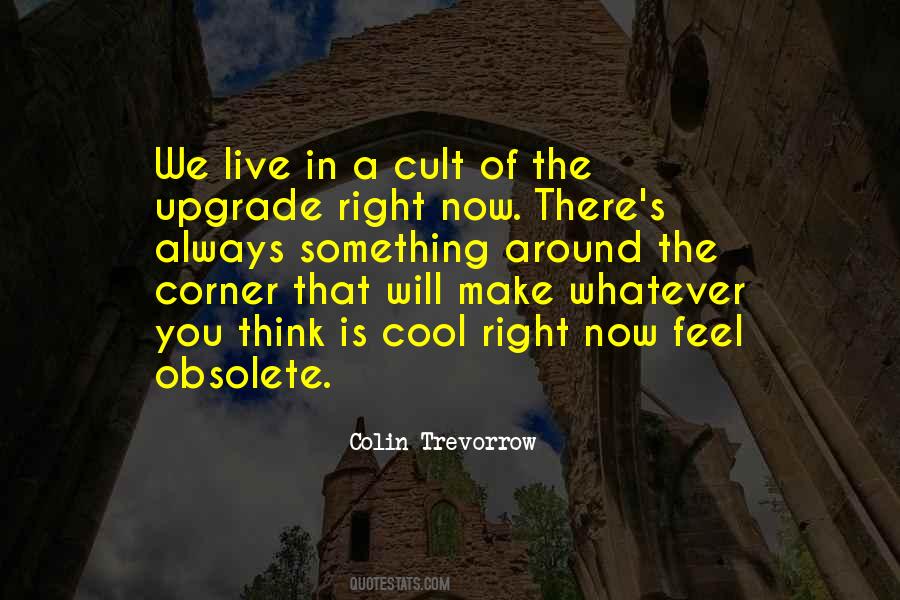 #26. There's a lot of speculation on what the zombie apocalypse thing means. I have a feeling that it's kind of an expression of our subconscious fears. I think we know that something big and impossible - some enormous crash, equalizing crash, whatever - may be coming around the corner.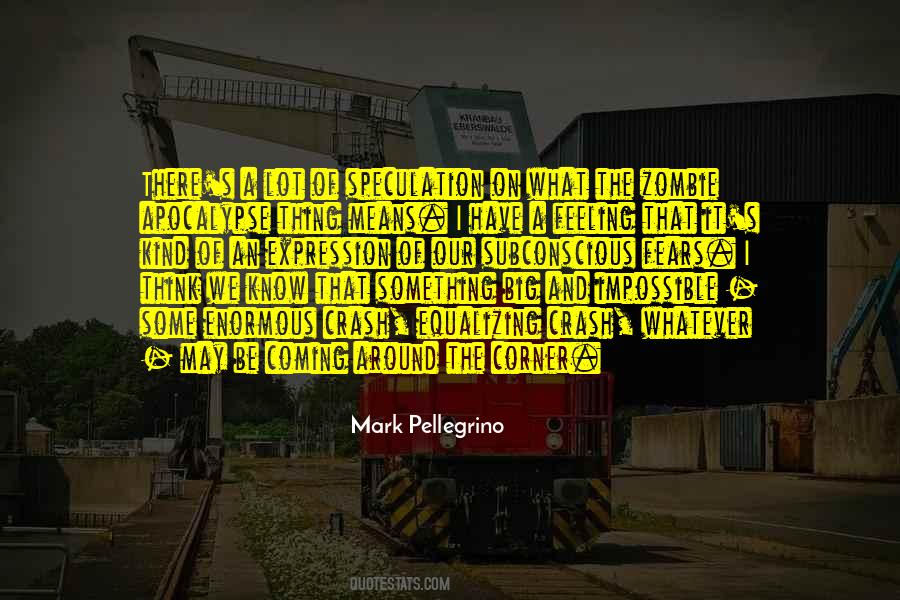 #27. There is something fresh and crisp about the first hours of a Caribbean day, a happy anticipation that something is about to happen, maybe just up the street or around the next corner.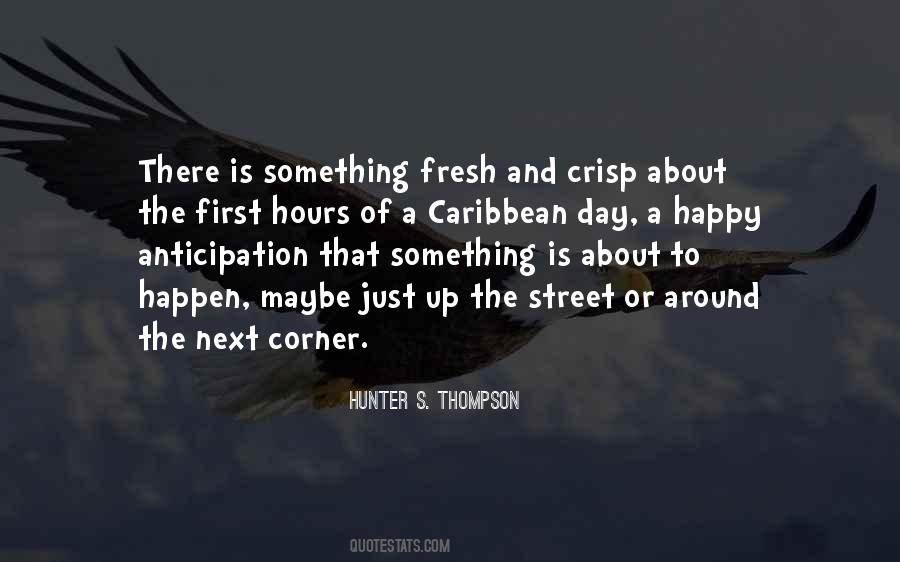 #28. One thing that's certain: around the corner from every ugly thing, there's something really beautiful. If we stop at every bitter interaction; we'll never reach our destination.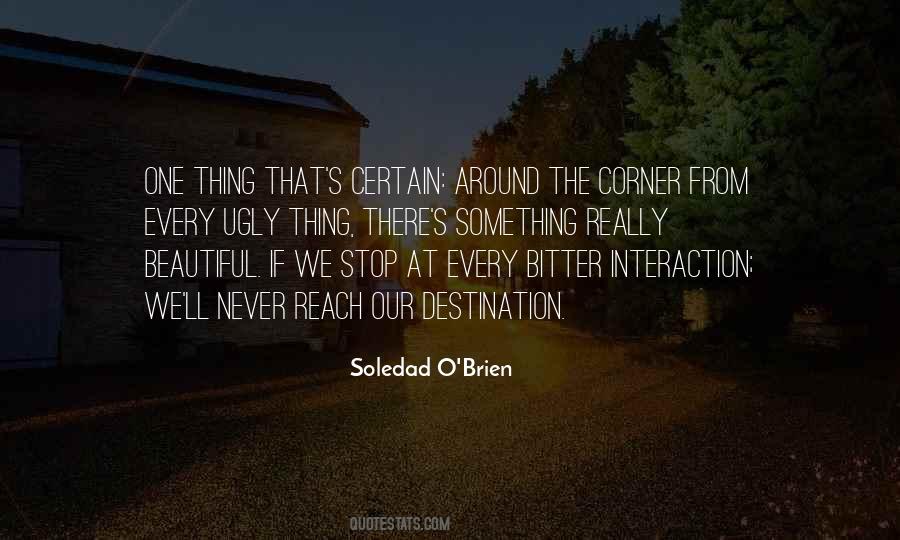 #29. 'Everything happens for a reason' is something that we have to tell ourselves all the time, because it's good to have the idea that something good is around the corner.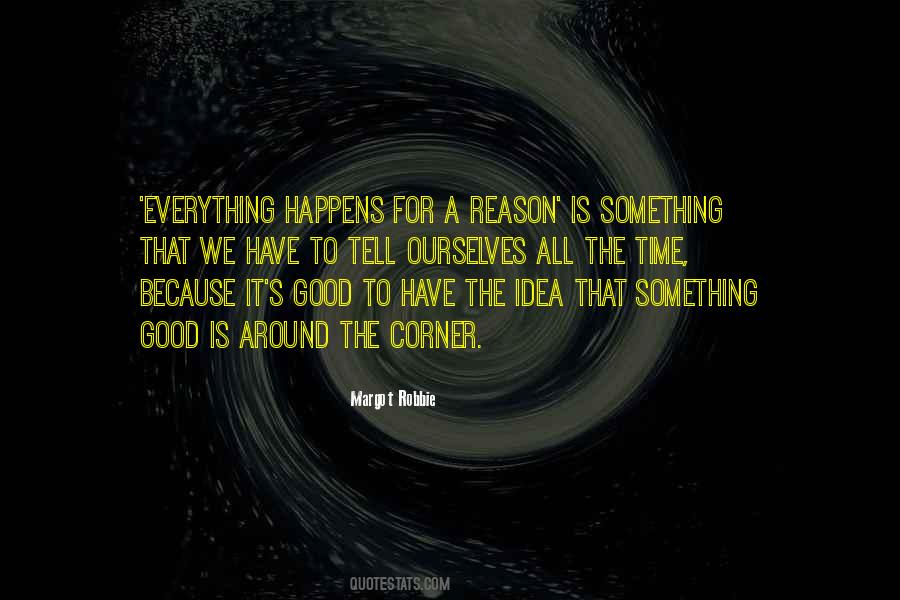 #30. I know something great will come around the corner, and that's what I'll be doing next.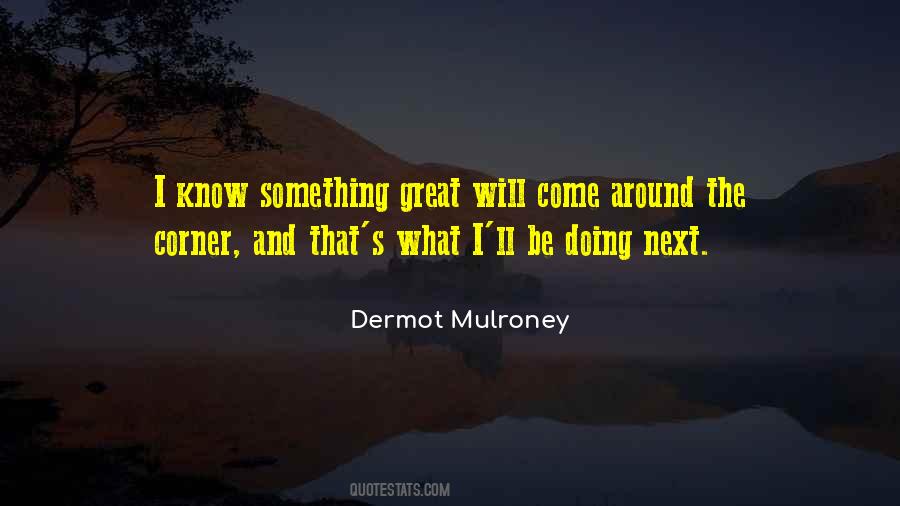 Famous Authors
Popular Topics