Some Things Are More Important Famous Quotes & Sayings
List of top 68 famous quotes and sayings about some things are more important to read and share with friends on your Facebook, Twitter, blogs.
Top 68 Some Things Are More Important Quotes
#1. Cut out some of your "important social engagements," and make your home the center of your social life. God will honor you, and your children will grow up to call you "blessed" [Proverbs 31:28]. - Author: Billy Graham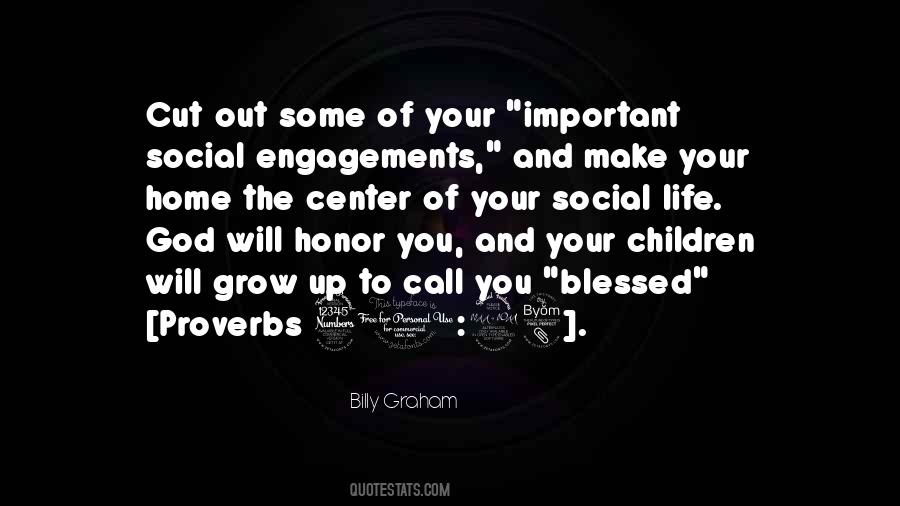 #2. In this world there are very few things made from logic alone. It is illogical for man to be too logical. Some things we must just let stand. The mystery is more important than any possible explanation. - Author: Bryce Courtenay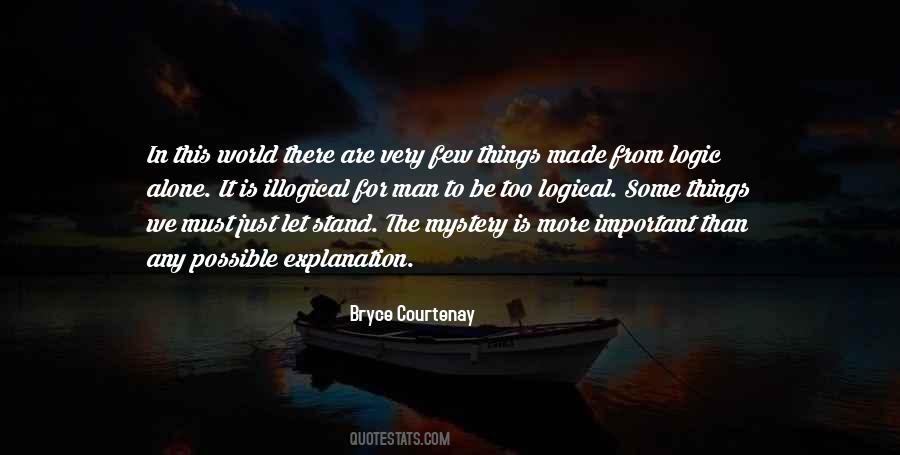 #3. These then are some of my first memories. But of course as an account of my life they are misleading, because the things one does not remember are as important; perhaps they are more important. - Author: Virginia Woolf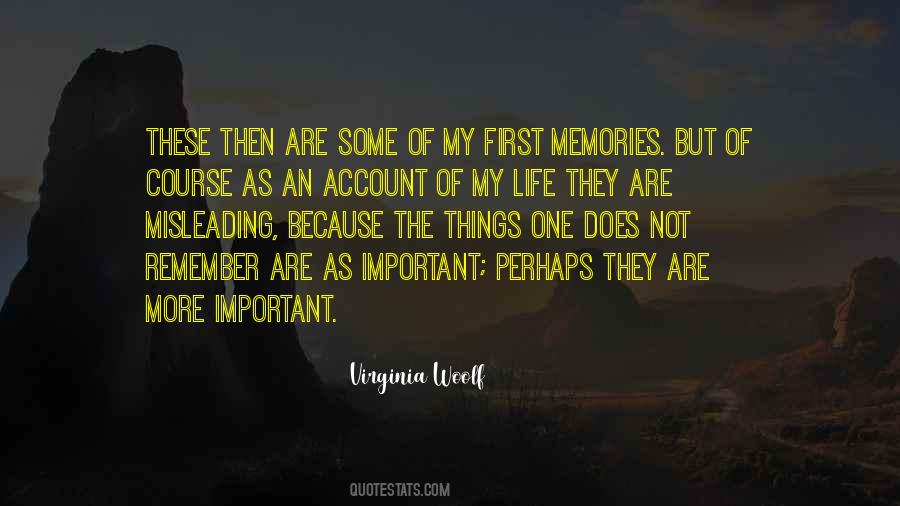 #4. The kitchen is the most important place in any house. Visit your family, and that's where you'll end up. Go to a party, that's where everyone congregates. - Author: Michelle Dockery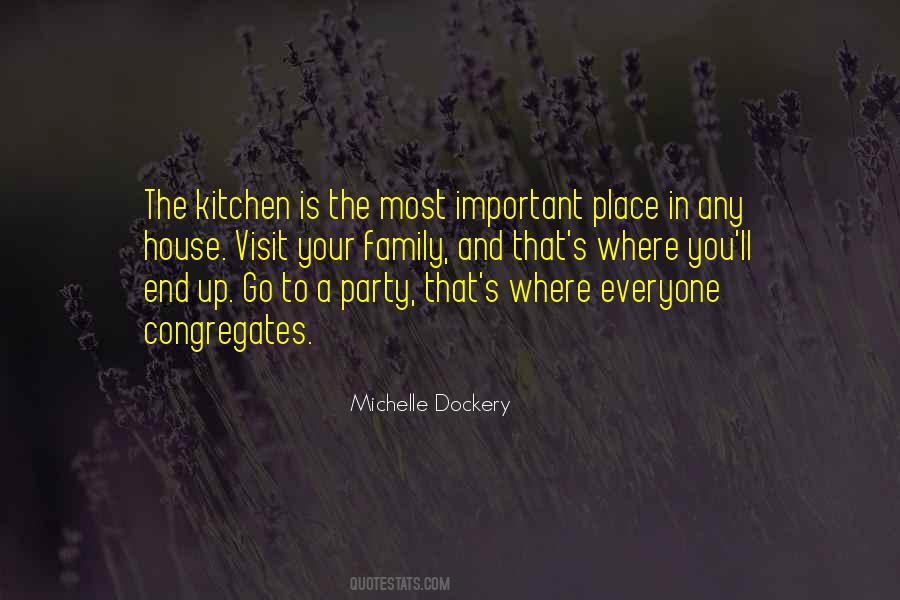 #5. It's important to know that if you are dealing with shadows. - Author: Conrad Hall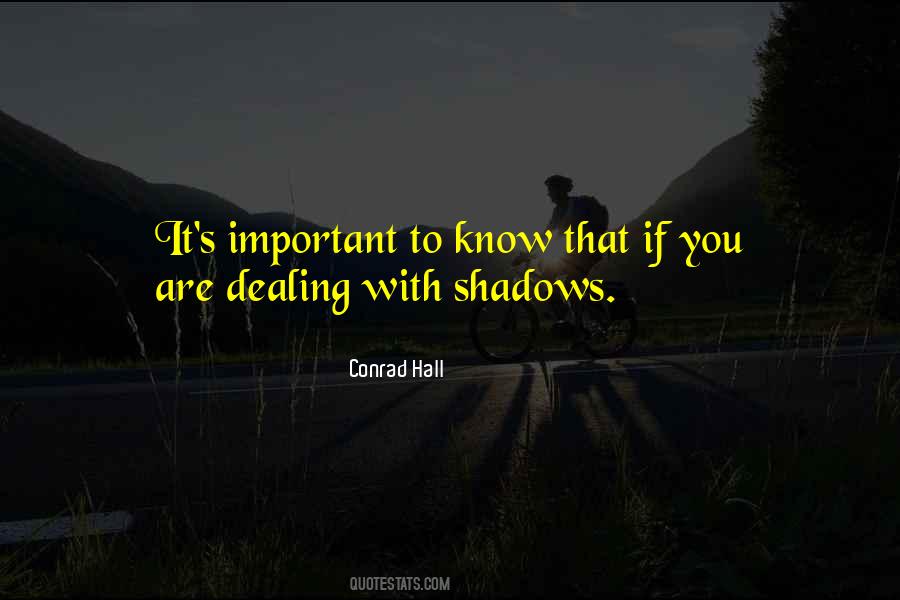 #6. Whoever is first to dominate the most important segment of a market with viral potential will be the last mover in the whole market. - Author: Peter Thiel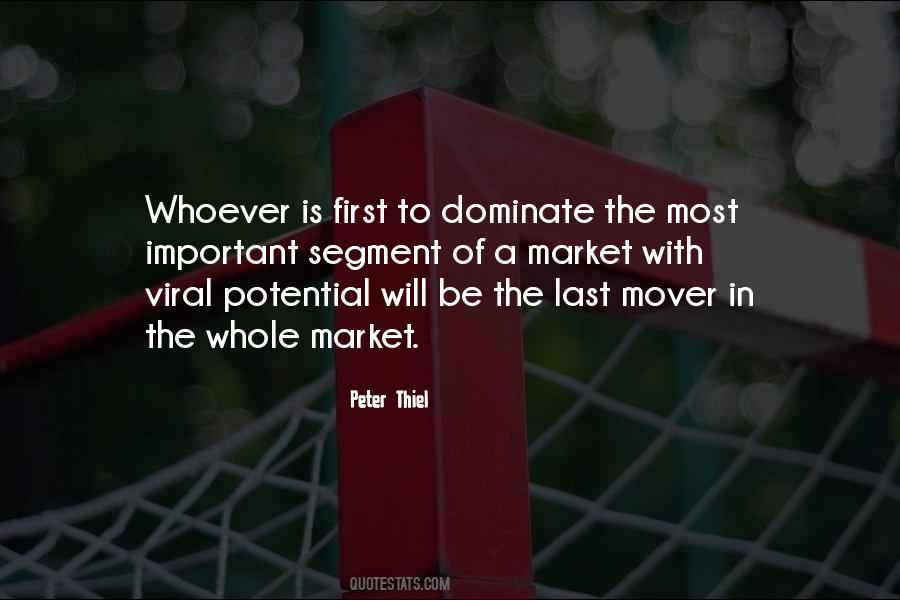 #7. A beautiful eyelash is an important adjunct to the eye. The lashes may be lengthened by trimming them occasionally in childhood. Care should be taken that this trimming is done neatly and evenly, and especially that the points of the scissors do not penetrate the eye. - Author: Eliza Bisbee Duffey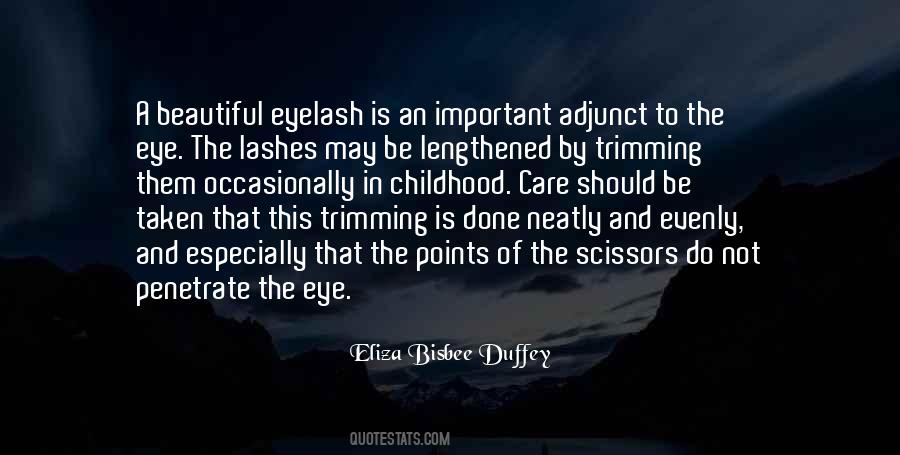 #8. It's important to preach like there's a broken heart on every pew. That's always been a phrase that stuck with me. Not everybody is having a tough time, but you can bet your buck that there's a good tenth of your church that's going through a hard season. There really is a broken heart on every pew. - Author: Max Lucado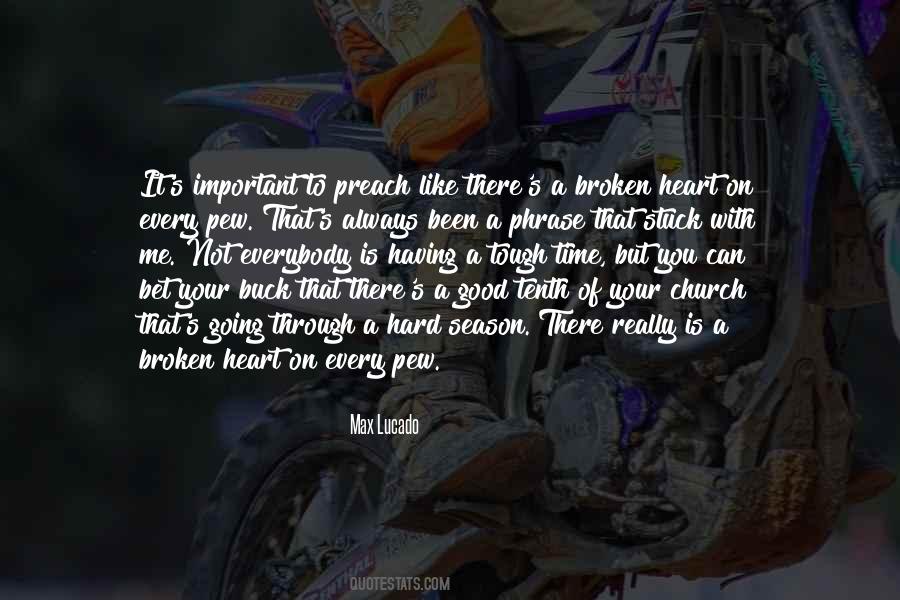 #9. I think my music is born out of the music that I personally like to listen to. I love amazing singer-songwriters and diverse artists but it's important to know your strengths. - Author: Hoodie Allen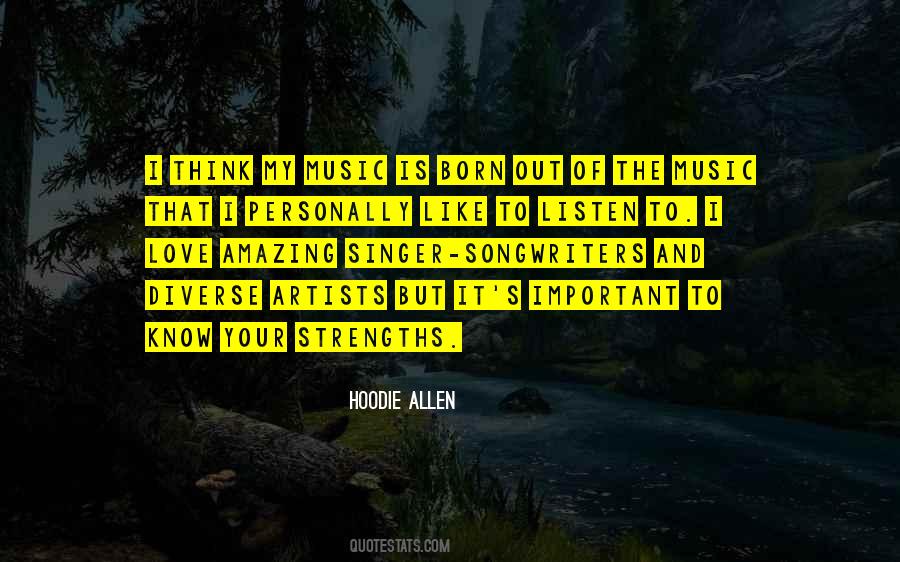 #10. We all make assumptions
every day. Some more important than others. Some more damaging
than others. And things, very often, are not at all what they seem. - Author: B.B. Shepherd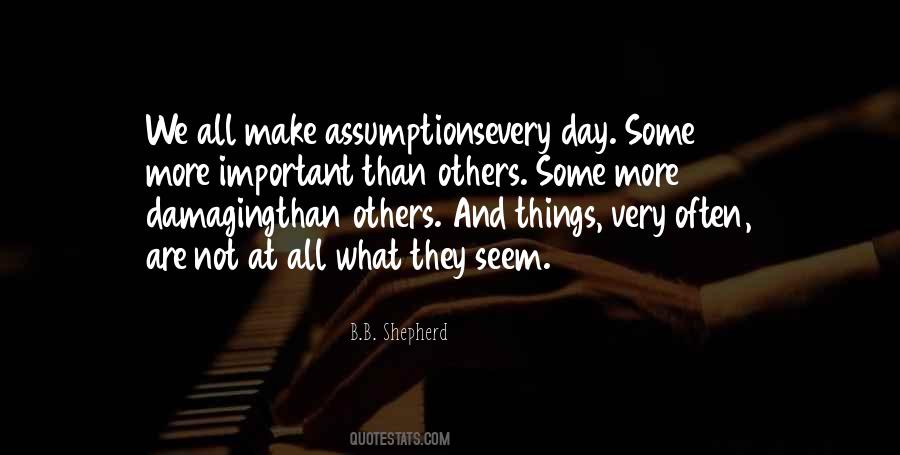 #11. The only thing is, people have to develop courage. It is most important of all the virtues. Because without courage, you can't practice any other virtues consistently. - Author: Maya Angelou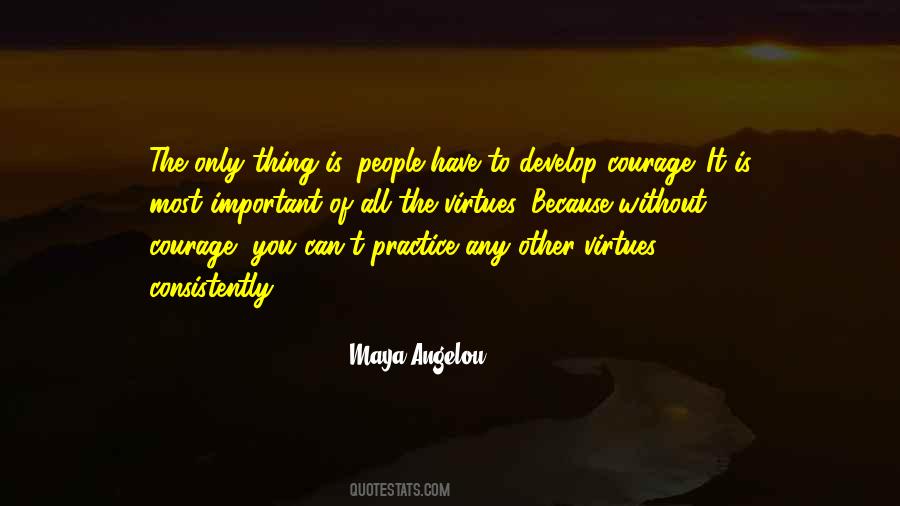 #12. He hasn't said whether he remembers the episode itself - or, if he doesn't, whether that is because it never happened or because it happened too often to keep track. More important, he hasn't said what he thinks about it all from the perspective of 2003. - Author: Michael Kinsley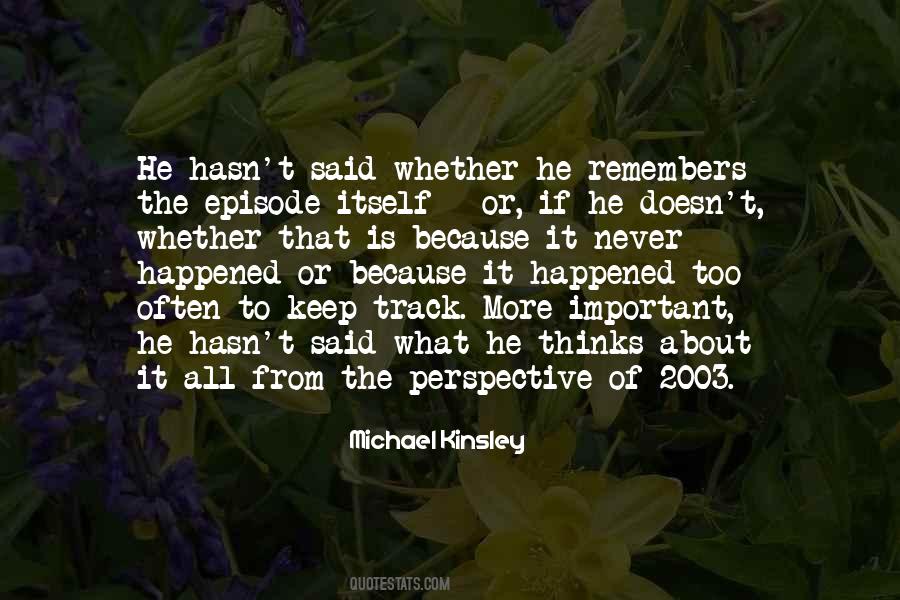 #13. It's hard to go with a trend. As soon as it's out, everyone picks it up. It's important to stay true to yourself. Have fun with fashion instead of letting it dictate. - Author: Estella Warren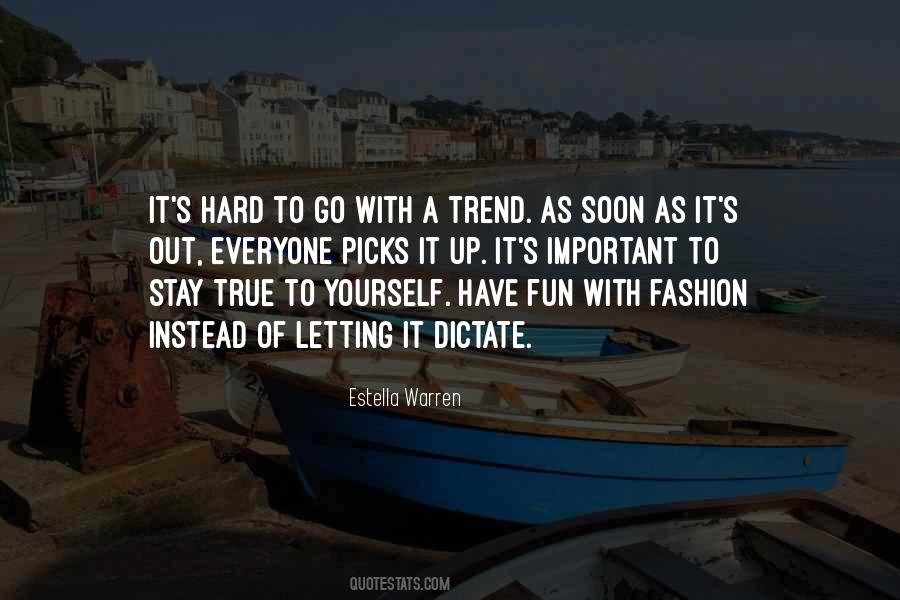 #14. Our most important problem is that we can talk to express our thoughts. - Author: Debasish Mridha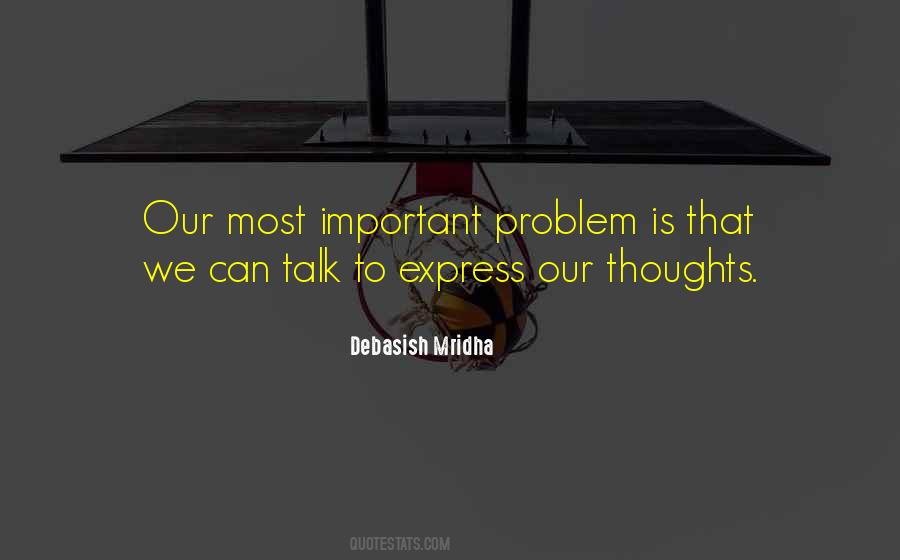 #15. On the 8th day, God created Mankind. Why was he having such a bad day? Why did he create all of you normal ... but forget so many important parts of me? - Author: Mick Foley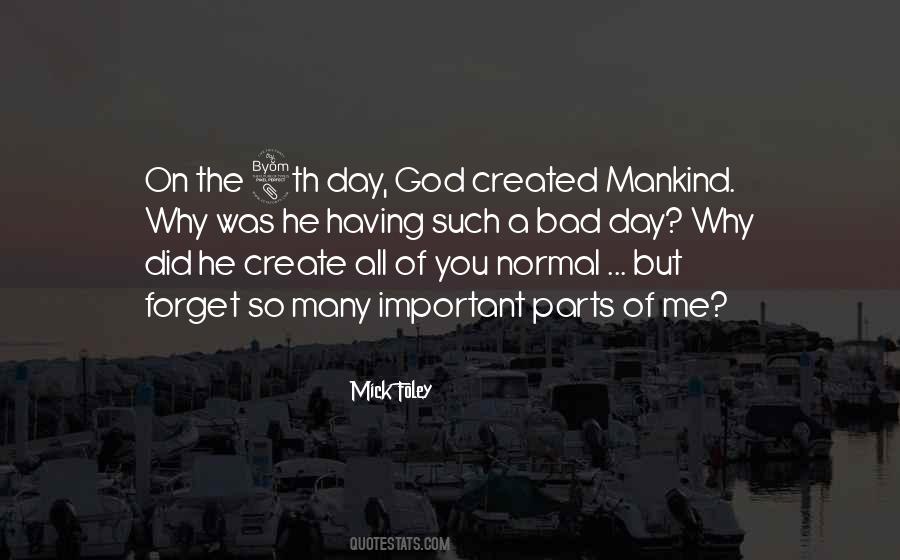 #16. The most important part of a player's body is above his shoulders. - Author: Ty Cobb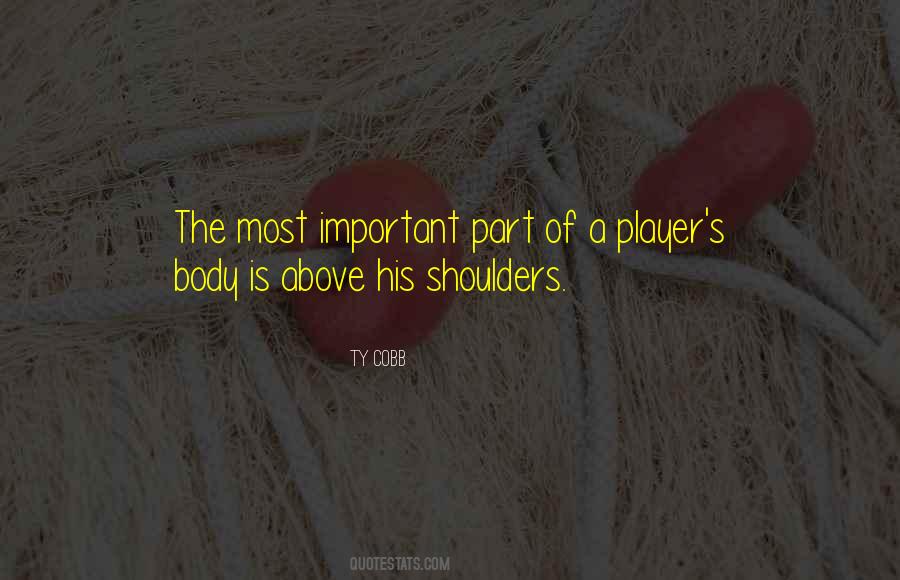 #17. I wish I could play music. I think I get as closeas possible with the editing of the films. Over the years musichas been an even more important influence than-or as important as-film.There's no doubt about it. Painting, movement, dance, sculpture-it'sall in cinema. - Author: Martin Scorsese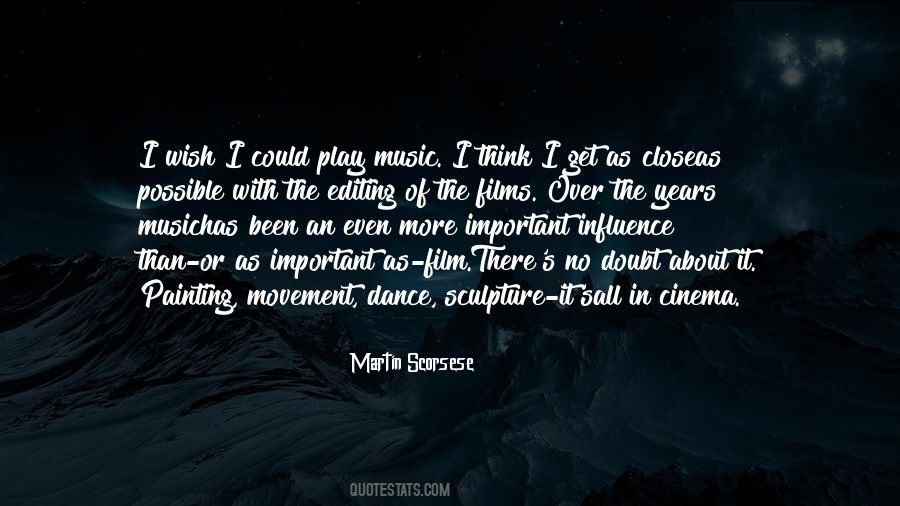 #18. Once you start splitting hairs, trying to convince yourself some things are more acceptable to destroy, you've already lost the most important war. - Author: Karen Marie Moning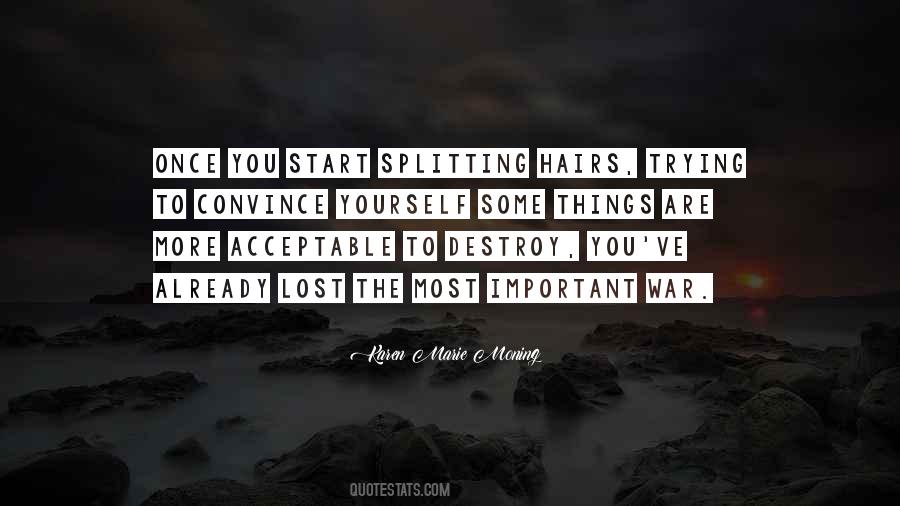 #19. I can think some things are more important than other's but even that is kind of weird to say because how is it so, especially if you believe on any level that it all comes from God. - Author: Jai Uttal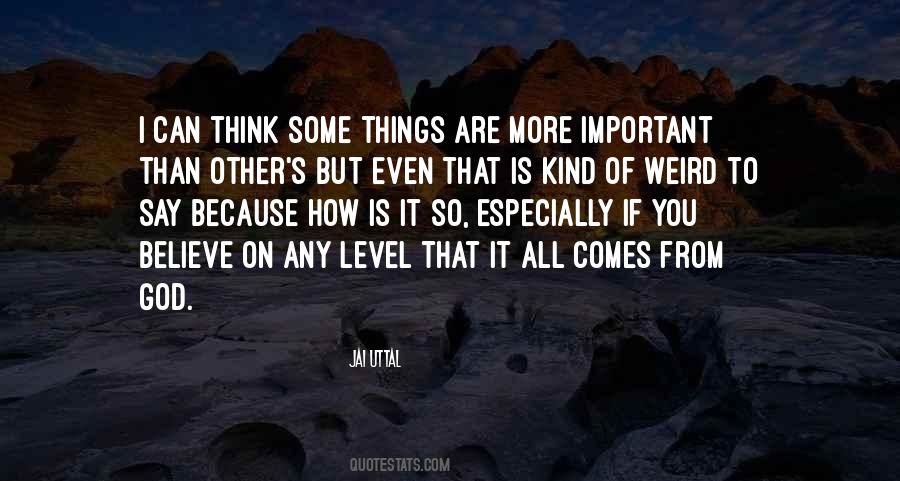 #20. There are a lot of things in life way more important than money. All that said, some people do get confused. I play golf with a man who says, " What good is health? You can't buy money with it." - Author: Charlie Munger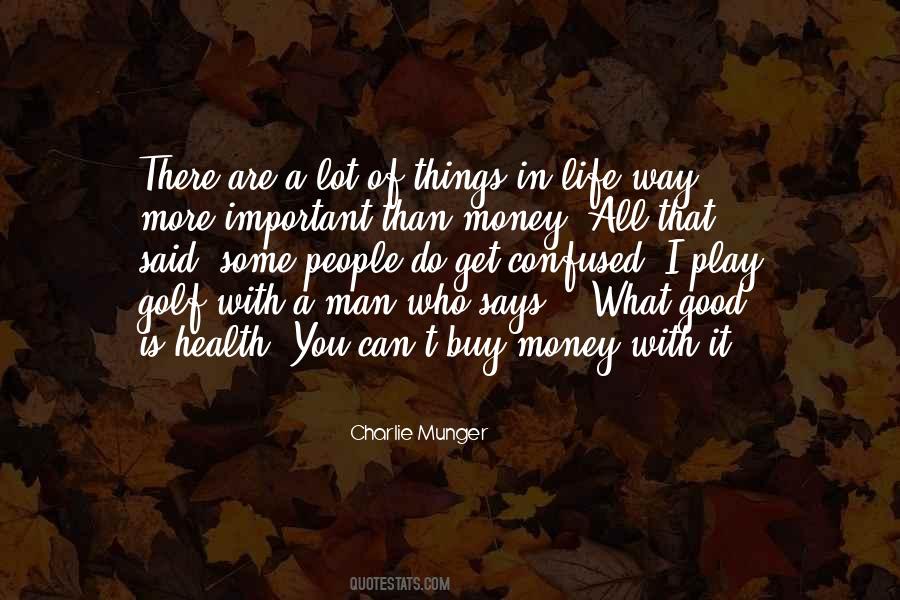 #21. But some memories are more important than others,' she says. 'Because some memories belong to more than just one other person...Some memories tell us about who we are. They need to be kept safe so that things can change for all of us - Author: Anna Smaill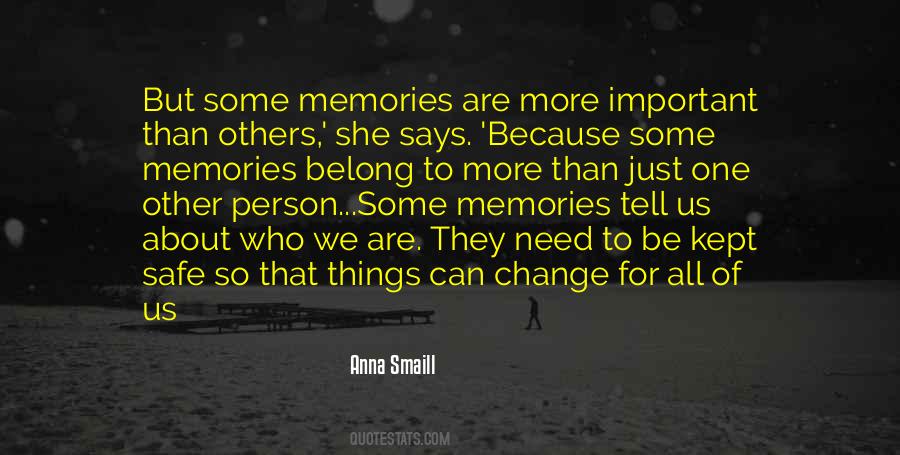 #22. I would passionately make the case that the harder the times, the more we need things that aren't just about keeping our job and making a buck - important though those things are. Arts programming isn't some sort of add-on or ornamental luxury. - Author: Simon Schama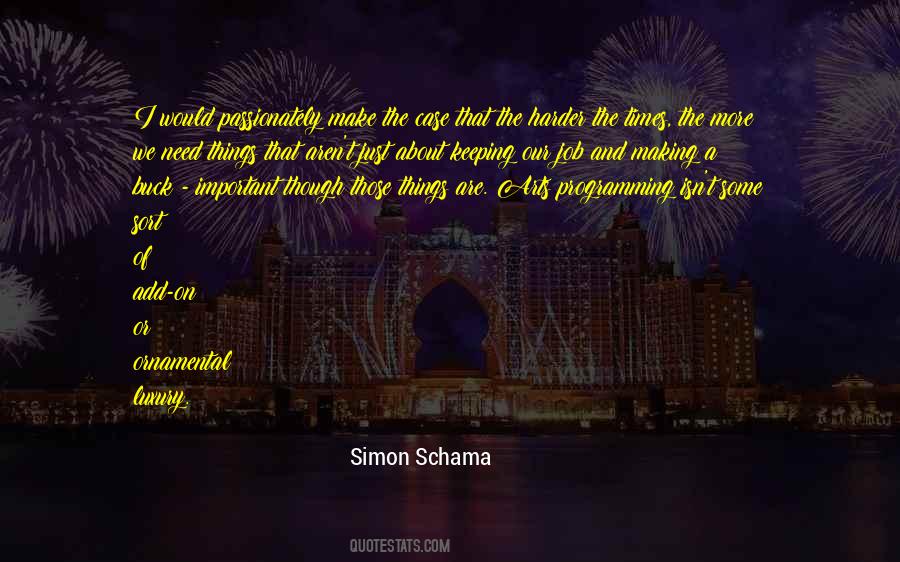 #23. I'm not promoting myself as the next great American driver, as some people are describing me. If that's what people want to call me, fine. But I've got more important things to focus on. - Author: Buddy Rice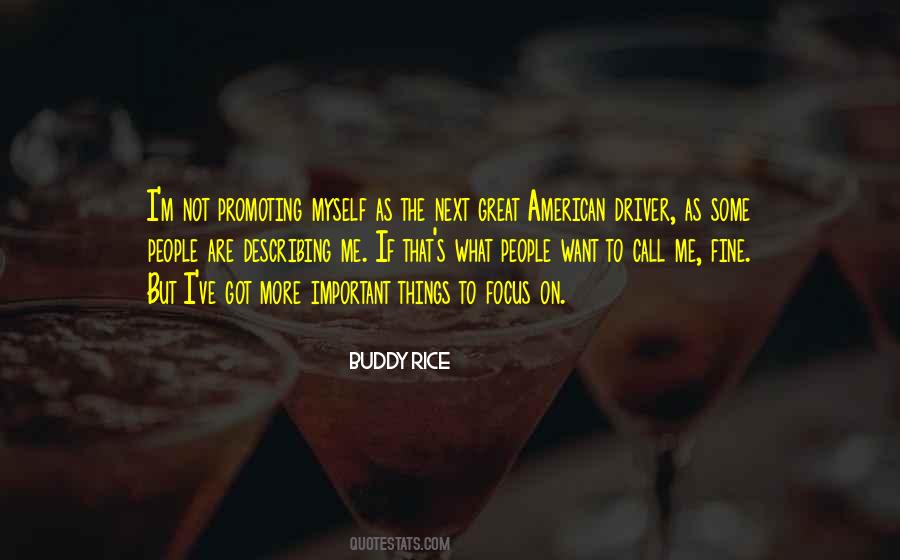 #24. Some things are more important than polished stone. - Author: S.R. Ford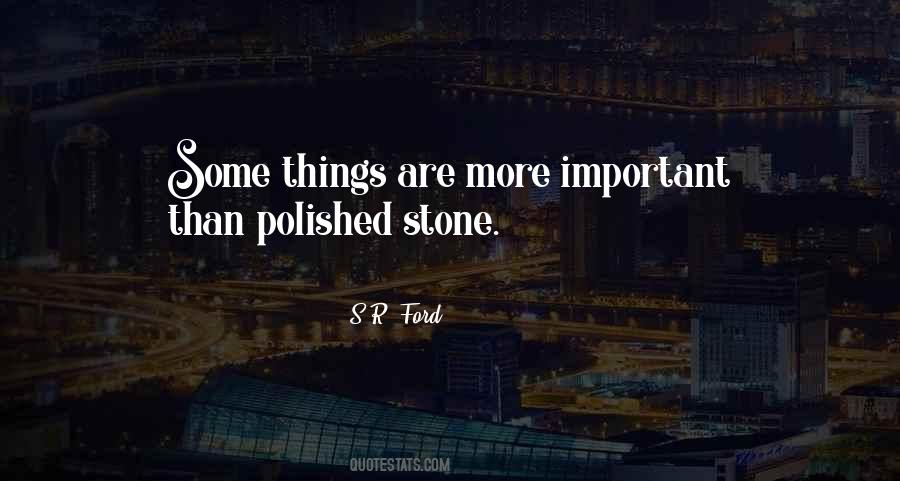 #25. Genes are not destiny. They may define some of your physical features and give you a tiny head start on some things, but your lifestyle, your beliefs, and your hard work are much more important. - Author: Jamie Le Fay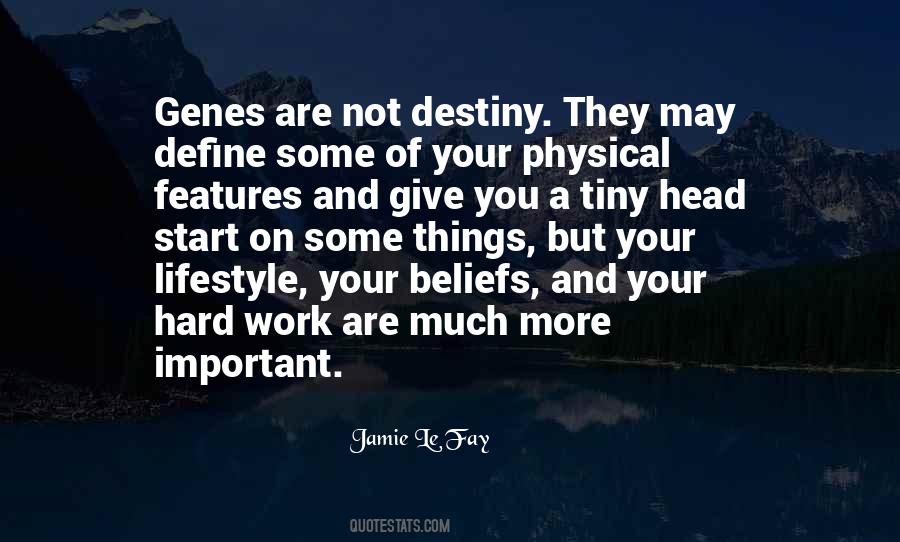 #26. Let us not get so busy or live so fast that we can't listen to the music of the meadow or the symphony that glorifies the forest. Some things in the world are far more important than wealth; one of them is the ability to enjoy simple things. - Author: Dale Carnegie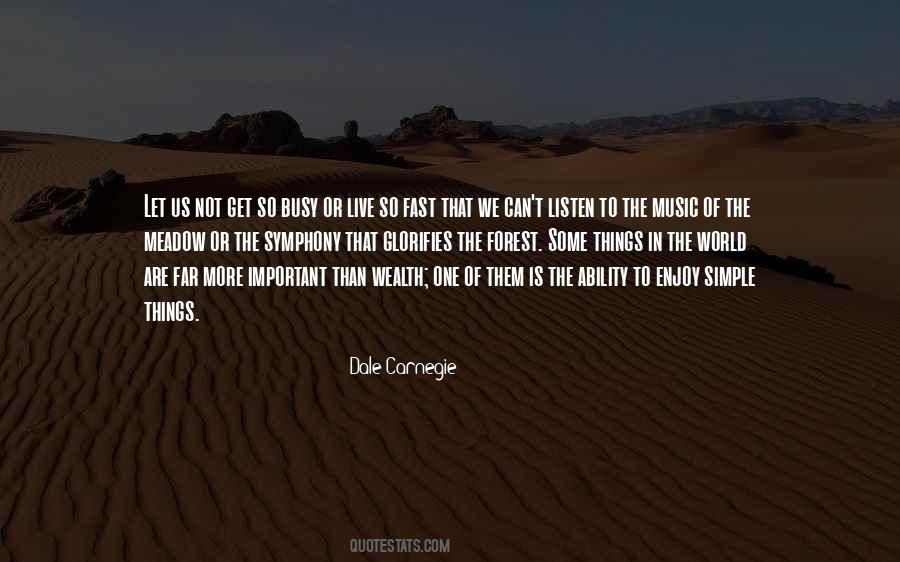 #27. The most important thing in coaching is communication. It's not what you say as much as what they absorb. - Author: Red Auerbach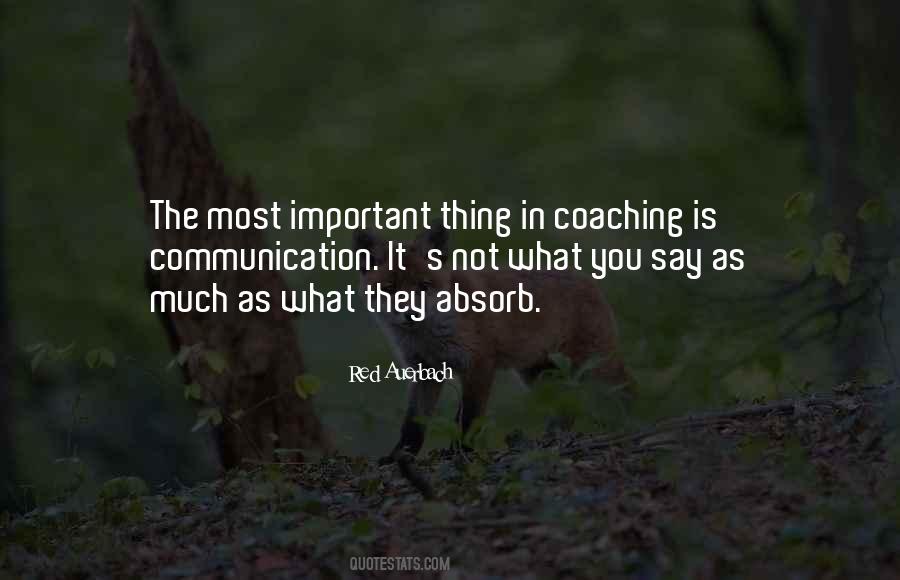 #28. I am excited to be able to do something at this stage in my life that I feel is going to have some meaning. More helping people from a financial perspective understand their own strengths and lend a voice to things that I think are socially important. - Author: Arlene Dickinson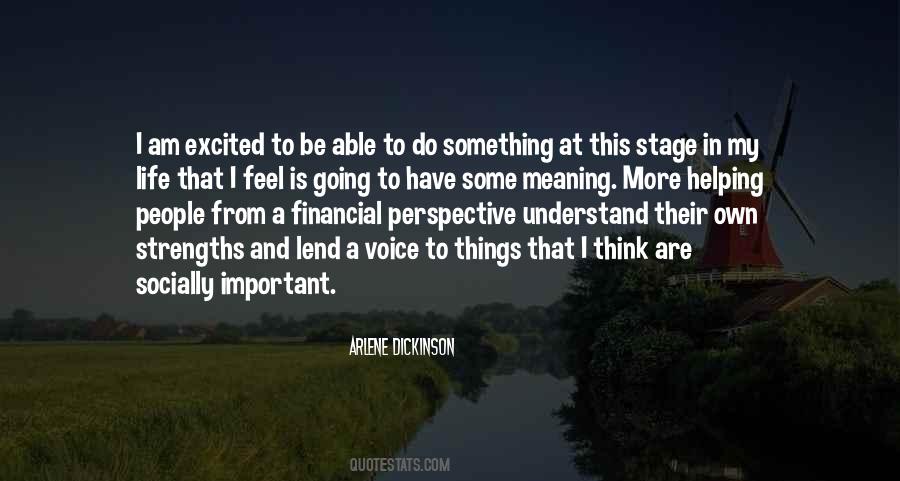 #29. Any of us probably could do more important things than we are doing. Any of us could use some changes in our tasks. But none of us - and still stay alive and sane - could do without something to do. - Author: L. Ron Hubbard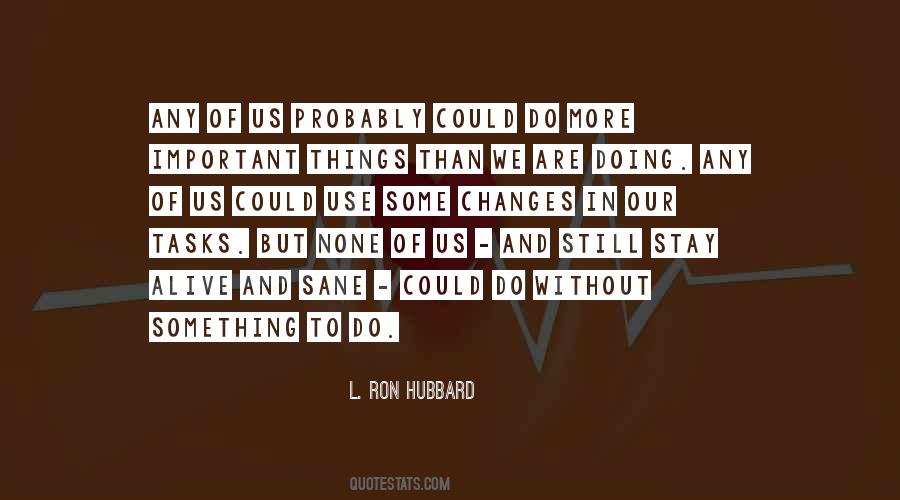 #30. There are some things more important than your own life. Like friendship, and love, and trust, and goodness. - Author: David Estes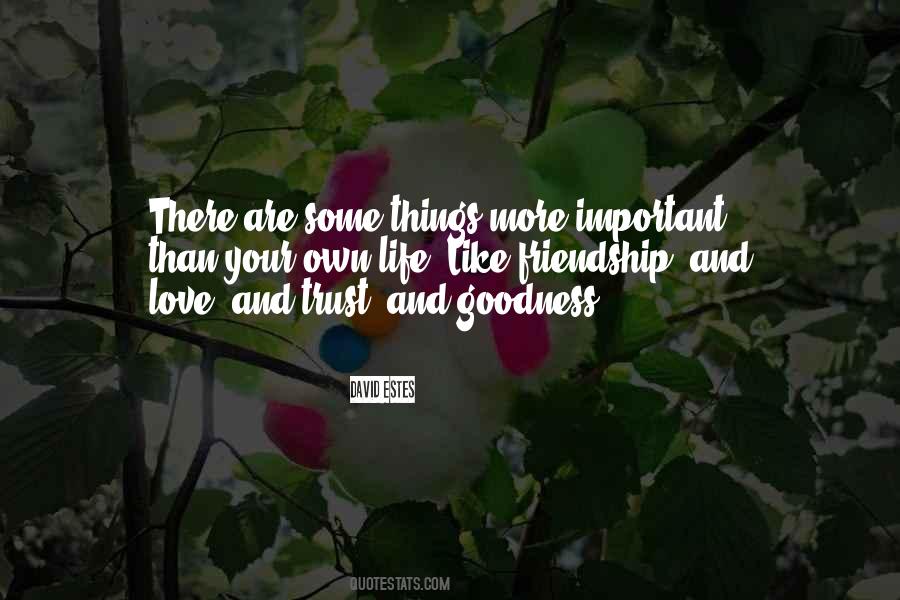 #31. Are names more properly said to be the names of things, or of our ideas of things? The first is the expression in common use; the last is that of some metaphysicians, who conceived that in adopting it they were introducing a highly important distinction. - Author: John Stuart Mill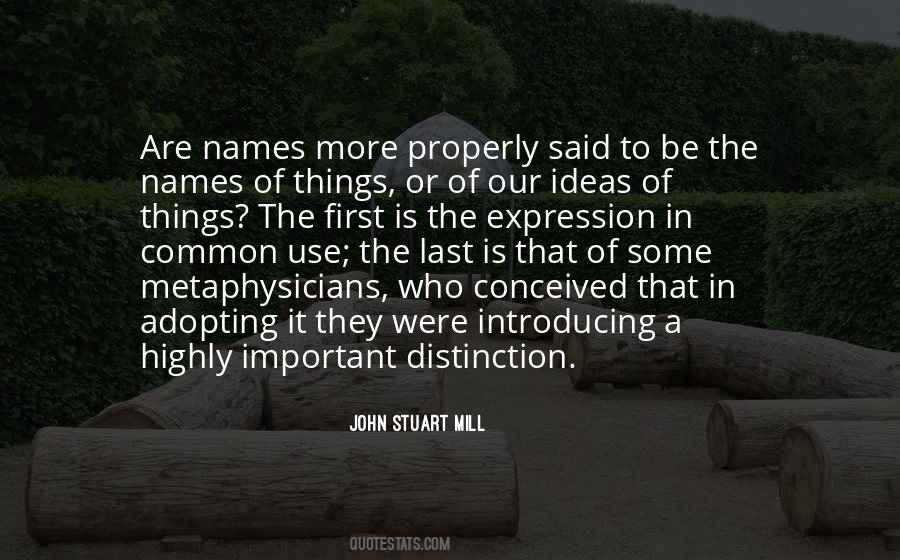 #32. We have not succeeded in answering all our problems. The answers we have found only serve to raise a whole set of new questions. In some ways we feel we are as confused as ever, but we believe we are confused on a higher level and about more important things. - Author: Earl C. Kelley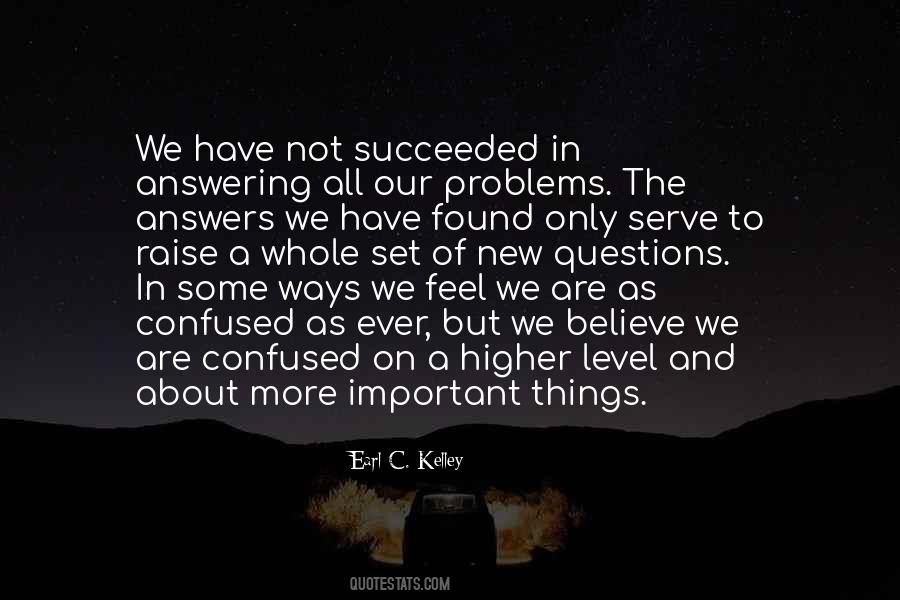 #33. I tell my micro students everything I teach them is important, but the truth is that some things are more useful than others, and opportunity cost is near the top. - Author: Emily Oster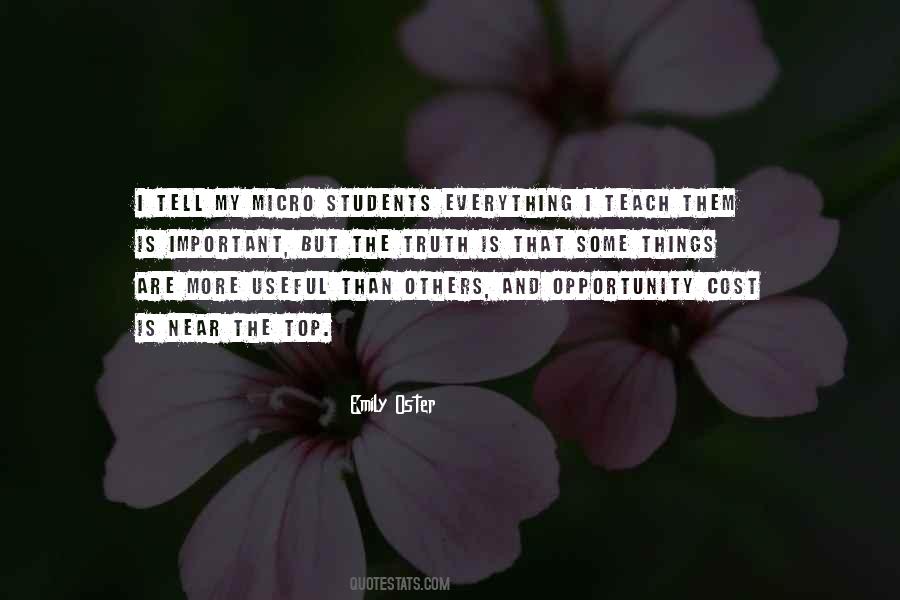 #34. Some things are more important that life itself - Author: Edwin Louis Cole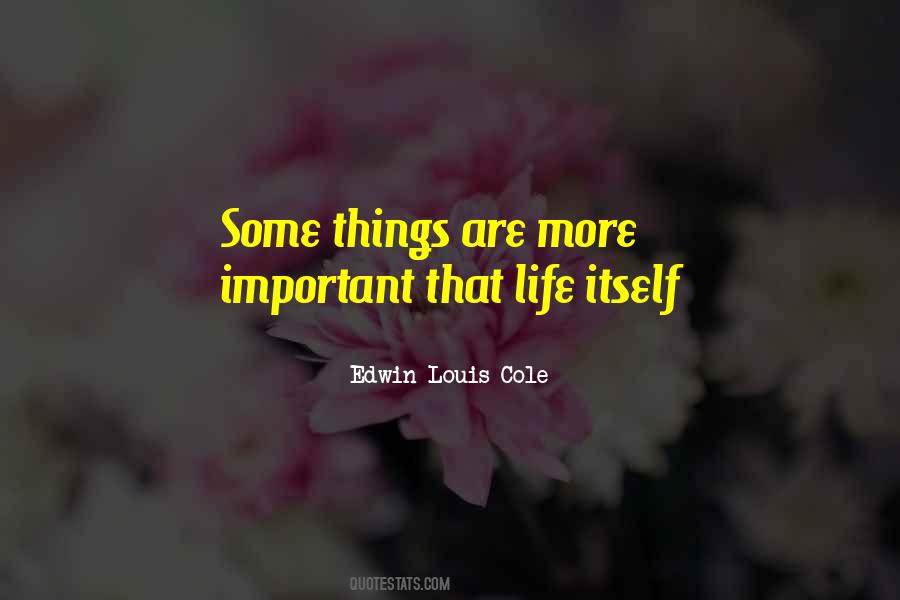 #35. Egypt is the oldest, largest and most important Arab country in the region. What happens there affects them all. - Author: Kathleen Troia McFarland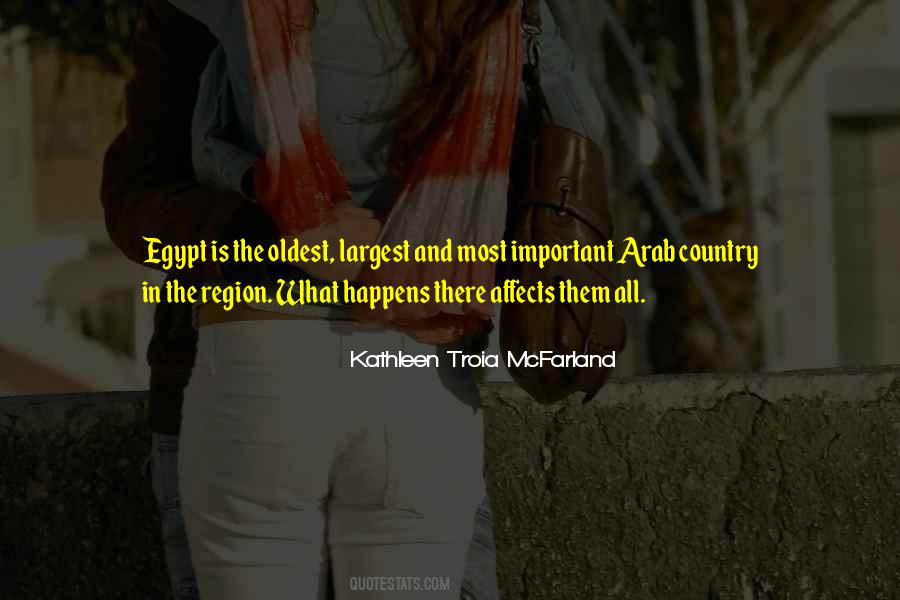 #36. Gratitude is the most important attitude. - Author: Zig Ziglar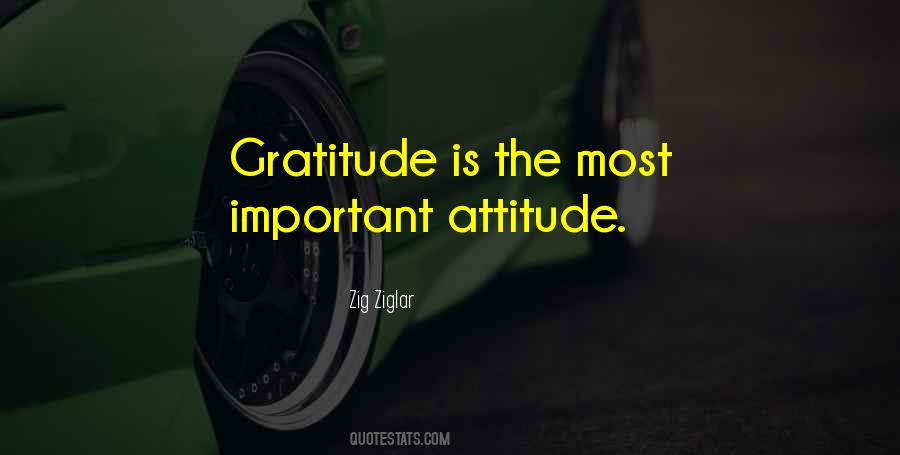 #37. Do not try to prove that you are the most important person or that you are the lord's anointed - Author: Sunday Adelaja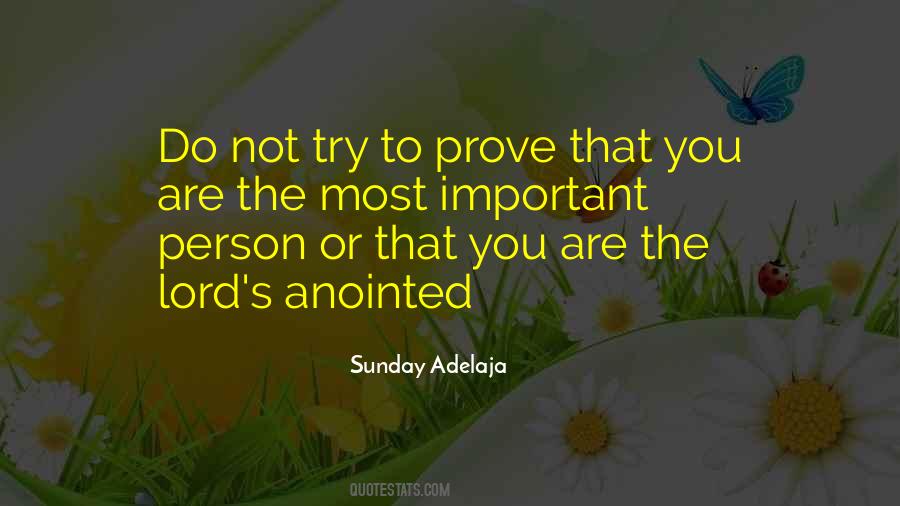 #38. I think the most important recipe for a good date is just spending time with somebody and really connecting and feeling like the best version of yourself regardless of what you may be doing. - Author: Sophia Bush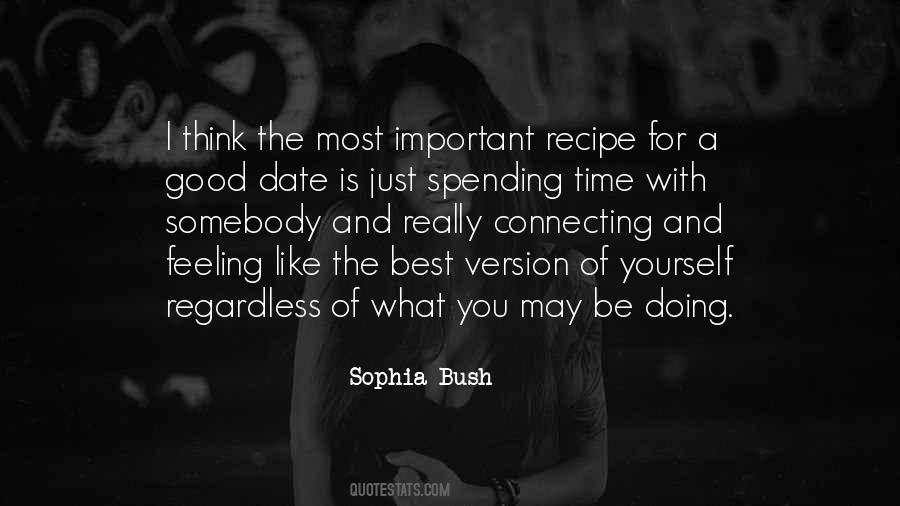 #39. In fairy-tales, witches always wear silly black hats and black cloaks, and they ride on broomsticks. But this is not a fairy-tale. This is about REAL WITCHES. The most important thing you should know about REAL WITCHES is this. Listen very carefully. Never forget what is coming next. - Author: Roald Dahl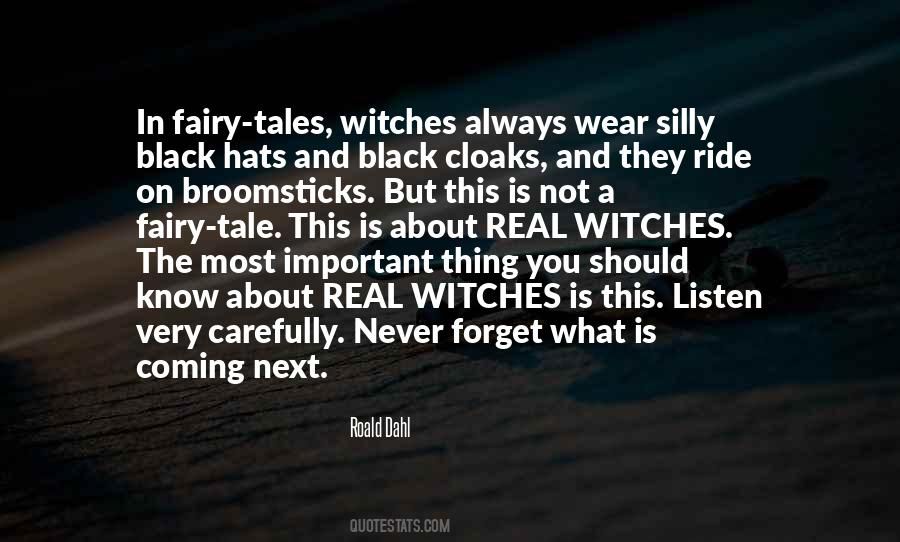 #40. What's truly important
and what I find myself forgetting and having to relearn
is that right here, right now, I am free. Free to be myself and to express myself. - Author: Kat Von D.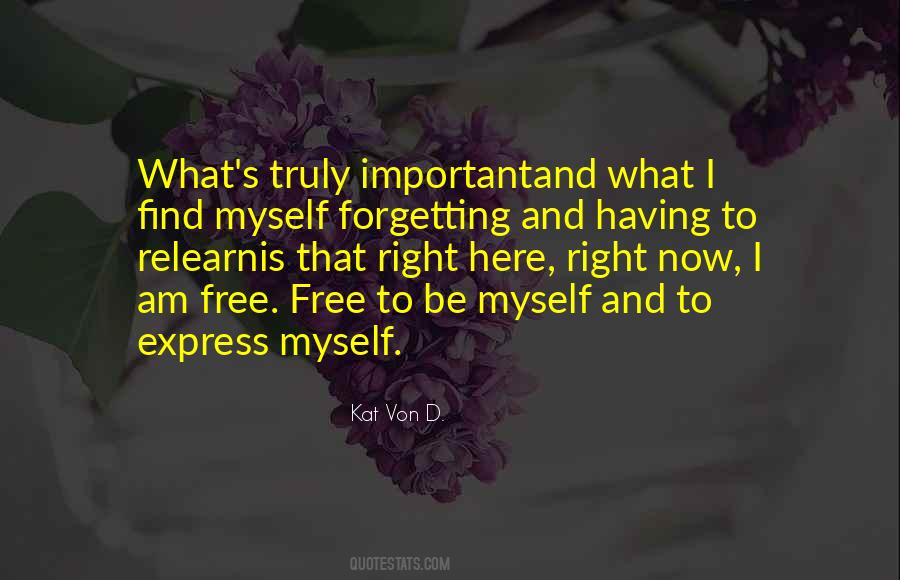 #41. No one has, or ever will, be able to experience or express your singular point of view, which is why it is so important, both for you and all humanity, that you follow your heart. - Author: Robbie Vorhaus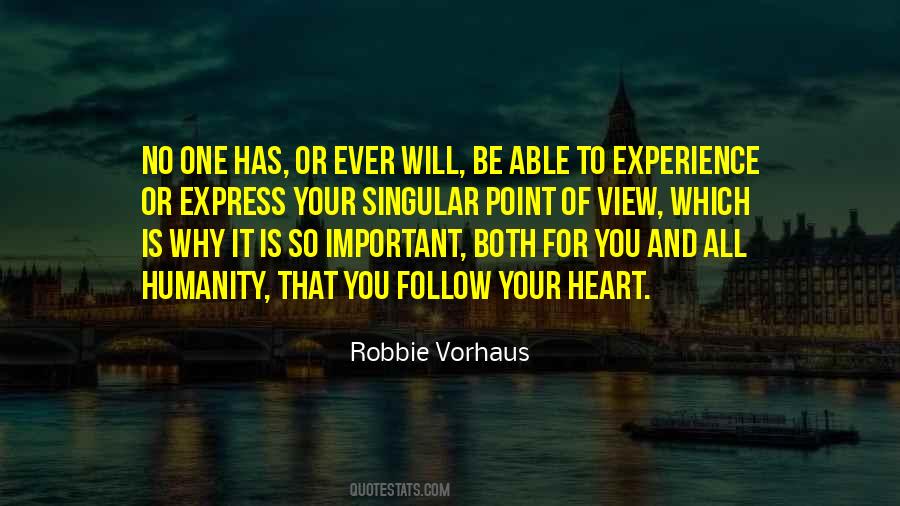 #42. The manner of your speaking is full as important as the matter, as more people have ears to be tickled than understandings to judge. - Author: Lord Chesterfield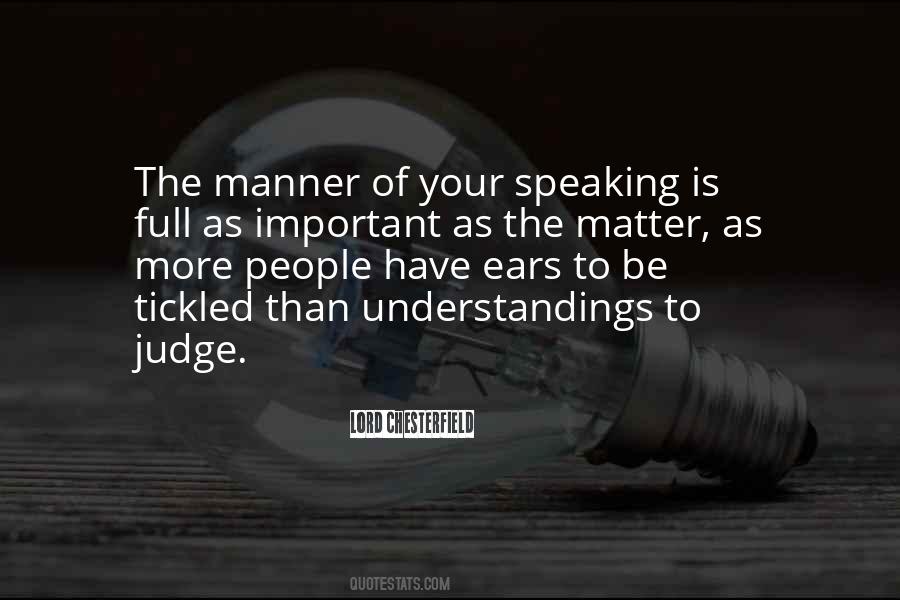 #43. I can say this: don't give up. Not on love but, more important still, not on you. Never let yourself believe that you are unlovable or flawed in any way. You deserve to be loved. You deserve kind words and an unwavering eye. - Author: Menna Van Praag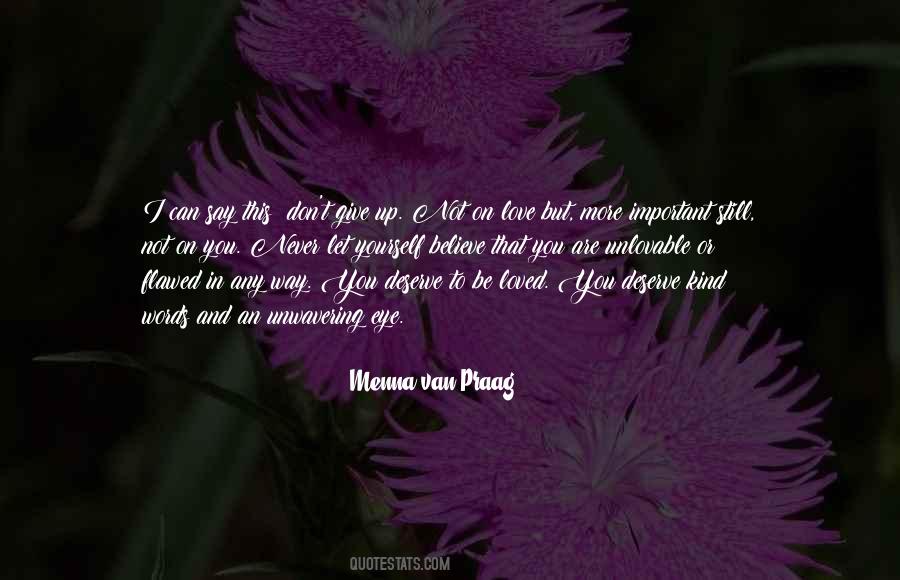 #44. The Tragedy of the human condition is that the very things that make us interesting and culturally important and progressively brilliant are our differences; and these are also the principle reasons for our prejudices - Author: Bryce Courtenay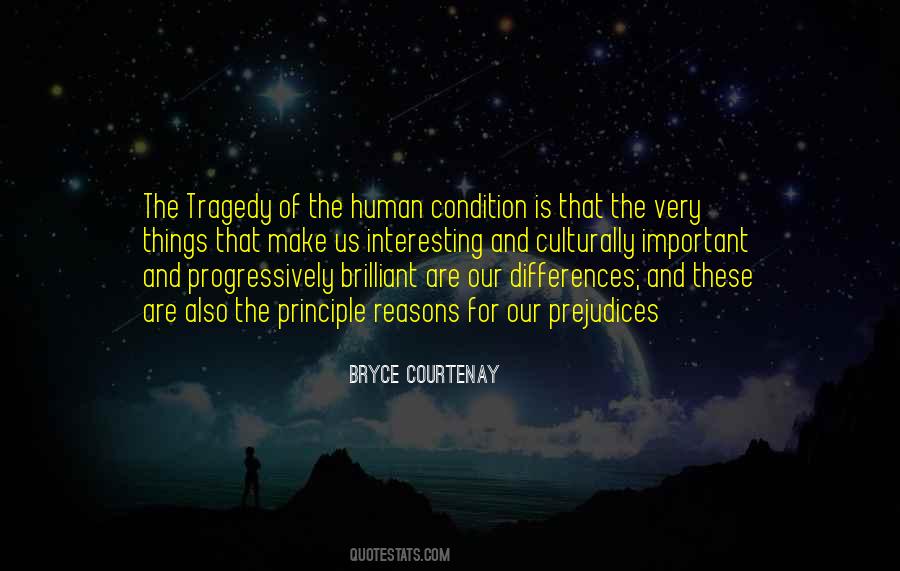 #45. The most important thing I do is I'm a dad. - Author: Stuart Scott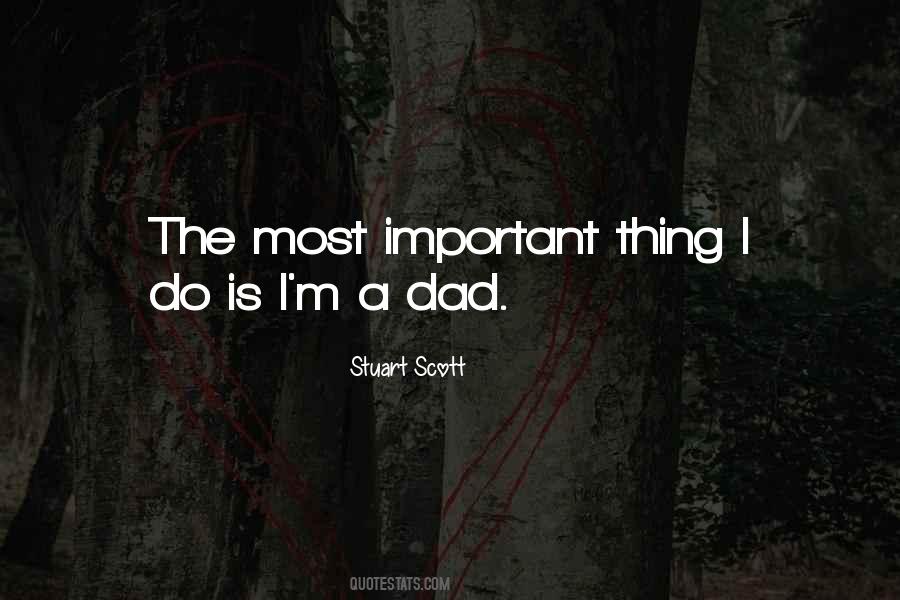 #46. You'll see, you'll come to understand. These big things, these terrible things, are not the important ones. If they were, how could one go on living? No, it is the small, little things that make up a day, that bring fullness and happiness to a life. - Author: Benedict Freedman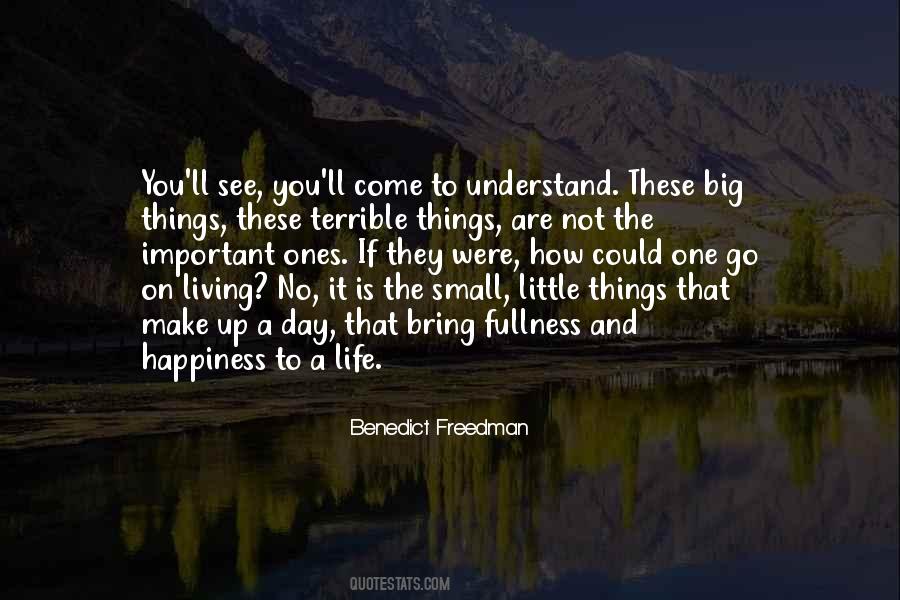 #47. Sleep sparks a series of pulses across the webs of neurons, pulses like waves; it washes out what is unnecessary and leaves only what's important behind. - Author: Lauren Groff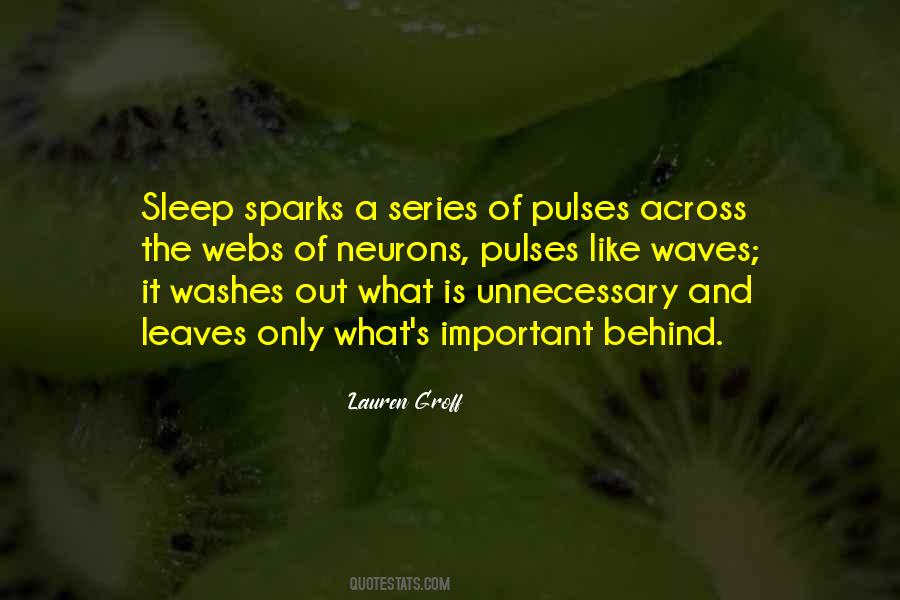 #48. In elections in Iceland, I have always been an abstainer. It seems like politics is such a small bundle of self-important people, who don't have much to do with things I'm interested in. - Author: Bjork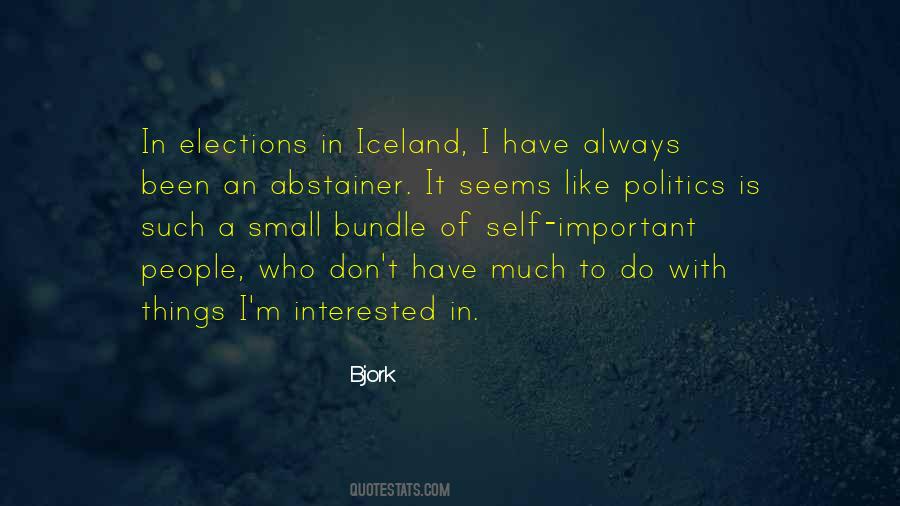 #49. Most people, in committing a suicidal act, are just as muddled as when they do anything important under emotional stress. Carefully planned acts of suicide are as rare as carefully planned acts of homicide. - Author: Erwin Stengel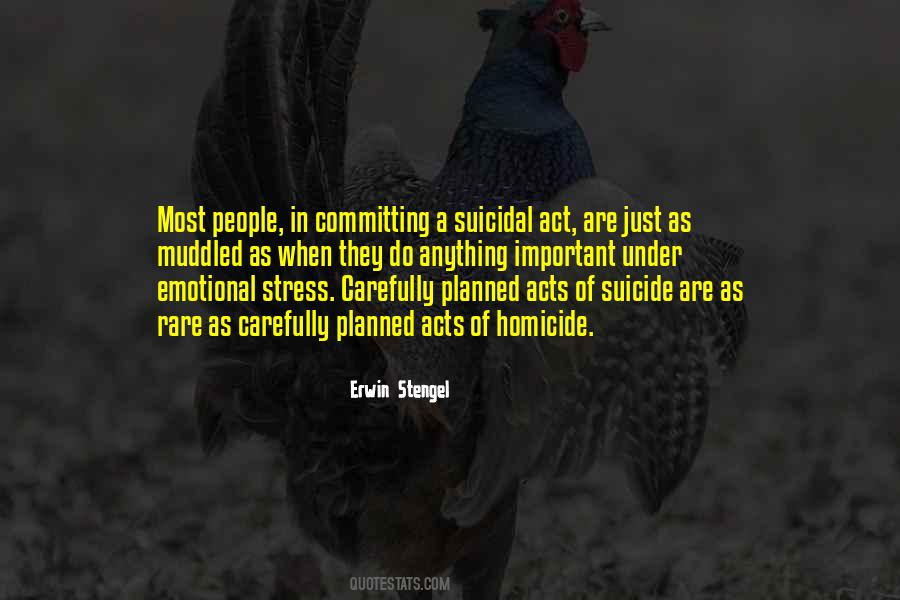 #50. The Pledge of Allegiance is an important expression of our shared values, and it should be preserved in its current form. I fully support the Pledge of Allegiance and urge my colleagues to do the same. - Author: Judy Biggert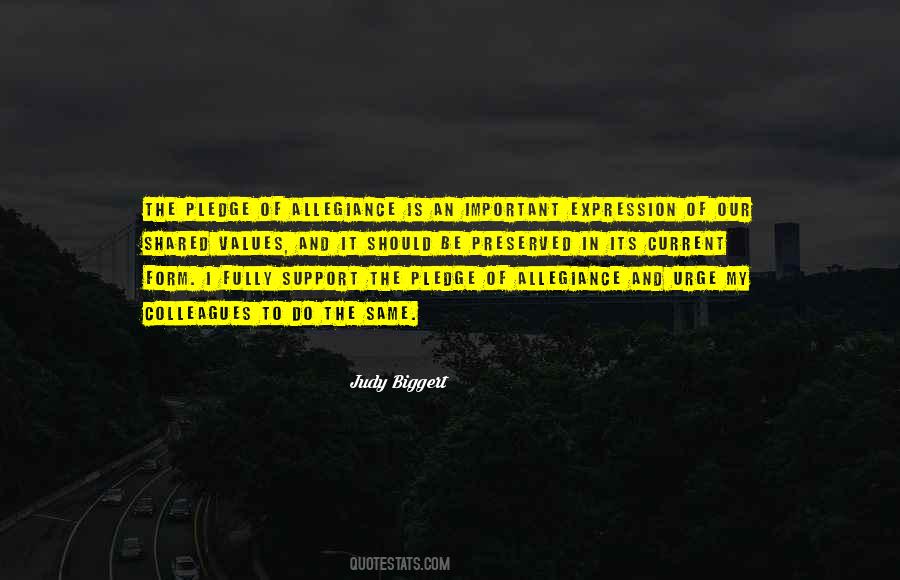 #51. It is important to value intellect and discipline, of course, but it is also important to recognize the power of irrationality, enthusiasm and vast energy. - Author: Kay Redfield Jamison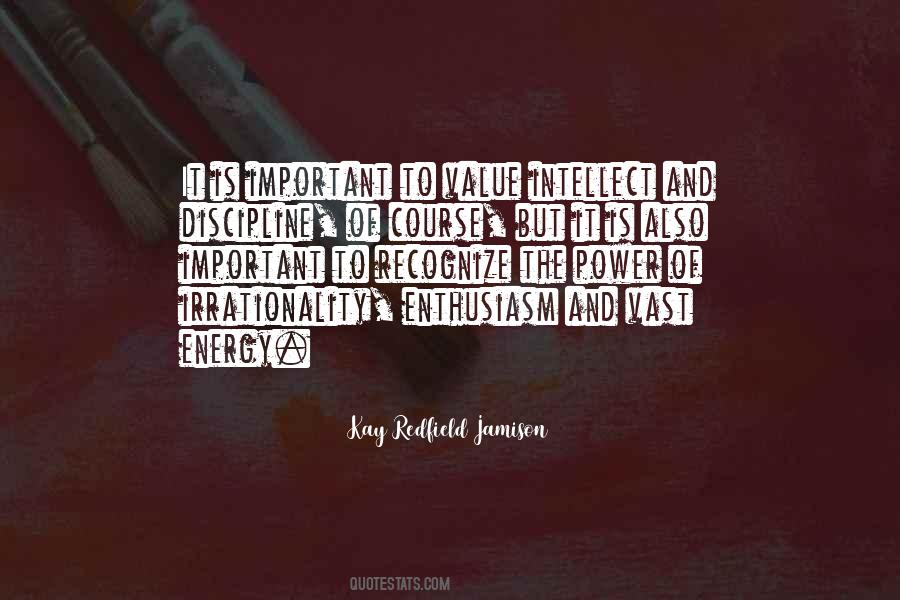 #52. Title deeds establish and protect ownership of our houses, while security of property is as important to the proprietors of Tesco and Sainsbury's as it is to their customers. - Author: John Sulston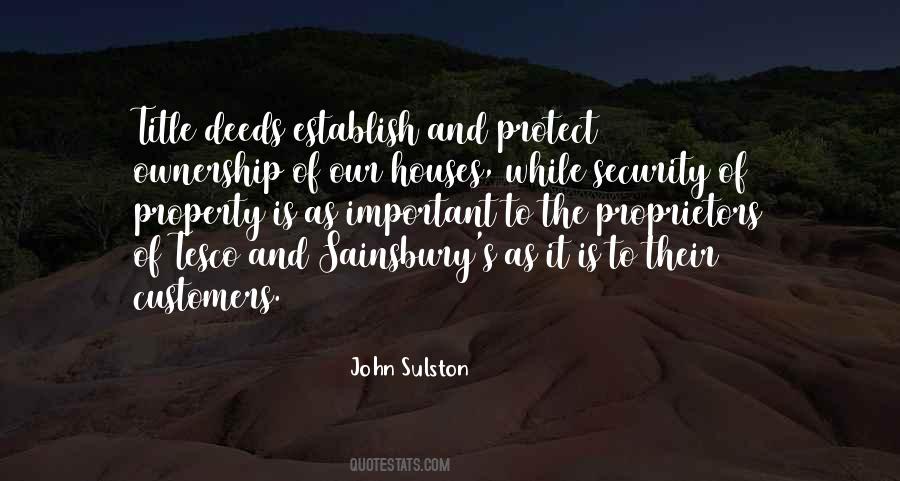 #53. History is not a long series of centuries in which men did all the interesting/important things and women stayed home and twiddled their thumbs in between pushing out babies, making soup and dying in childbirth. - Author: Tansy Rayner Roberts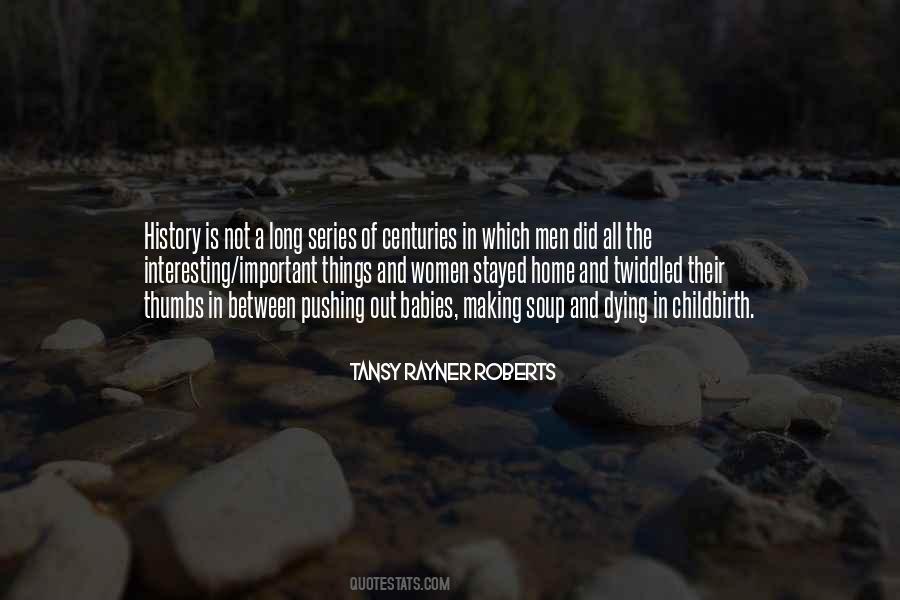 #54. The horror genre is important because it promotes experimentation in filmmaking. - Author: Richard King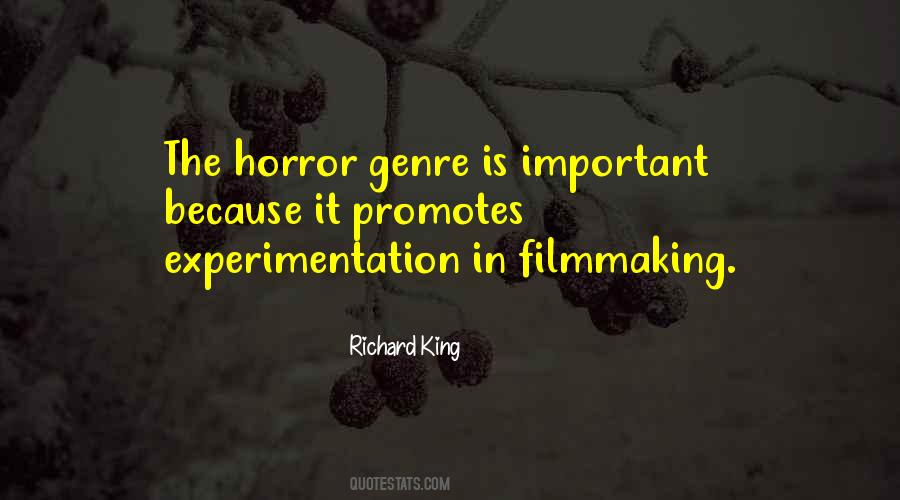 #55. Learning is the most important thing, no mater how you do it, or where you do it, or who you do it with. - Author: Saoirse Ronan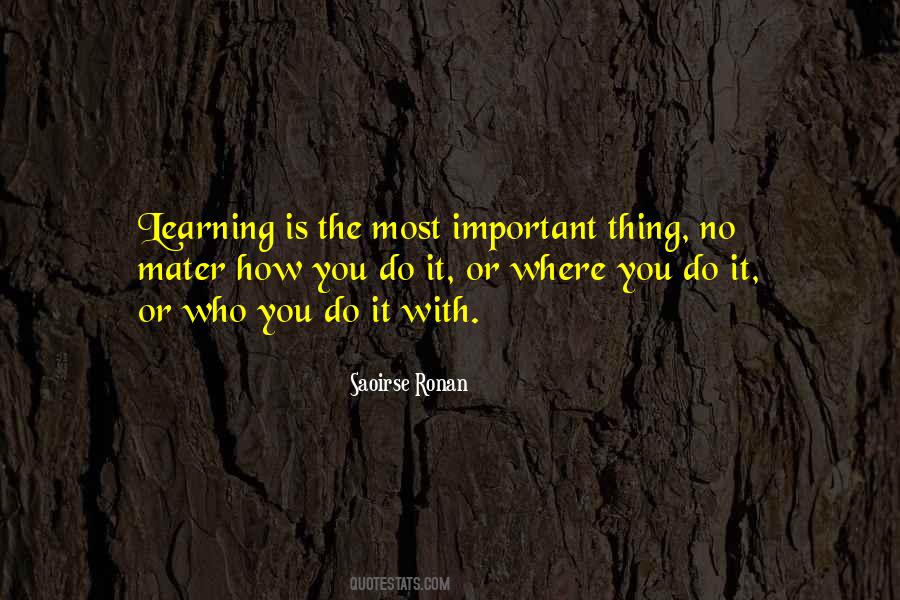 #56. The important thing is not being afraid to take a chance.
Remember, the greatest failure is to not try. Once you
find something you love to do, be the best at doing it. - Author: Debbi Fields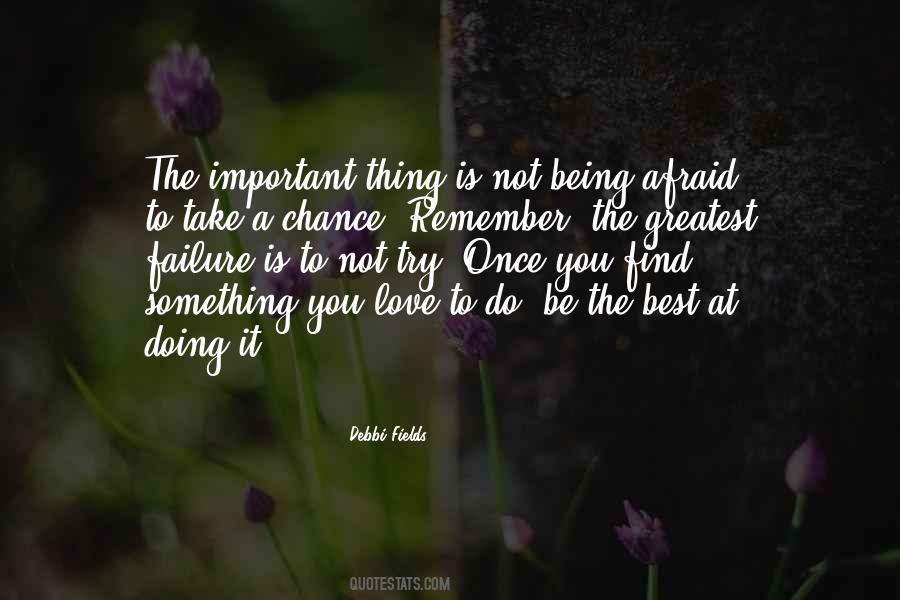 #57. The spirit, the will to win, and the will to excel are the things that endure. These qualities are so much more important than the events that occur. - Author: Vince Lombardi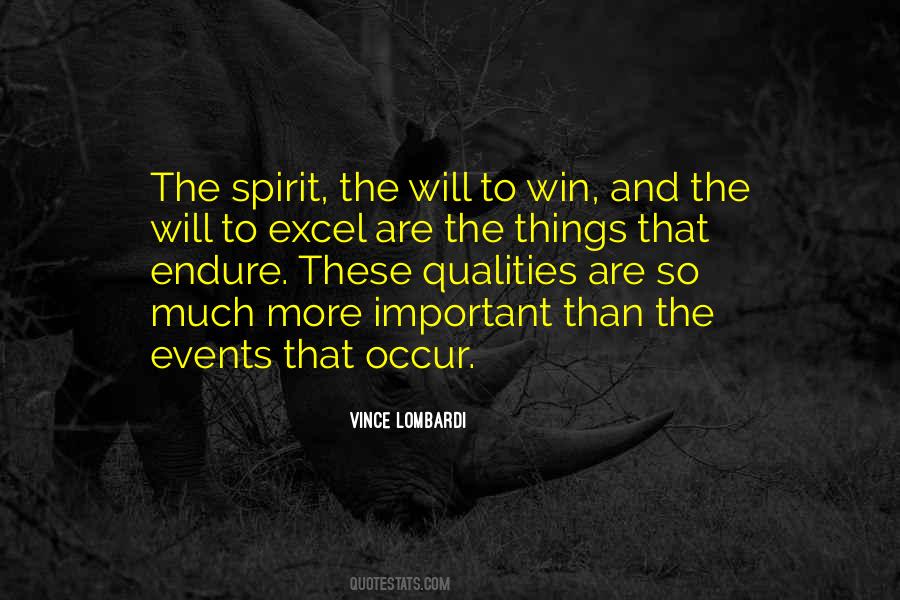 #58. By gad - do you mean to say I am as important a possession as your cattle?" She pressed her hand to her heart. "Oh, Dain, you are too devastatingly romantic. I am altogether overcome. - Author: Loretta Chase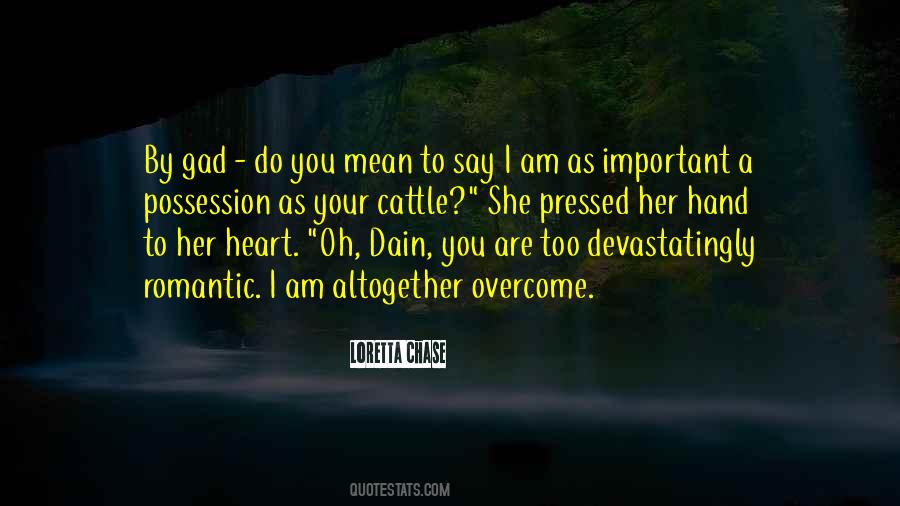 #59. I think it is important for kids to be kids. - Author: LeAnn Rimes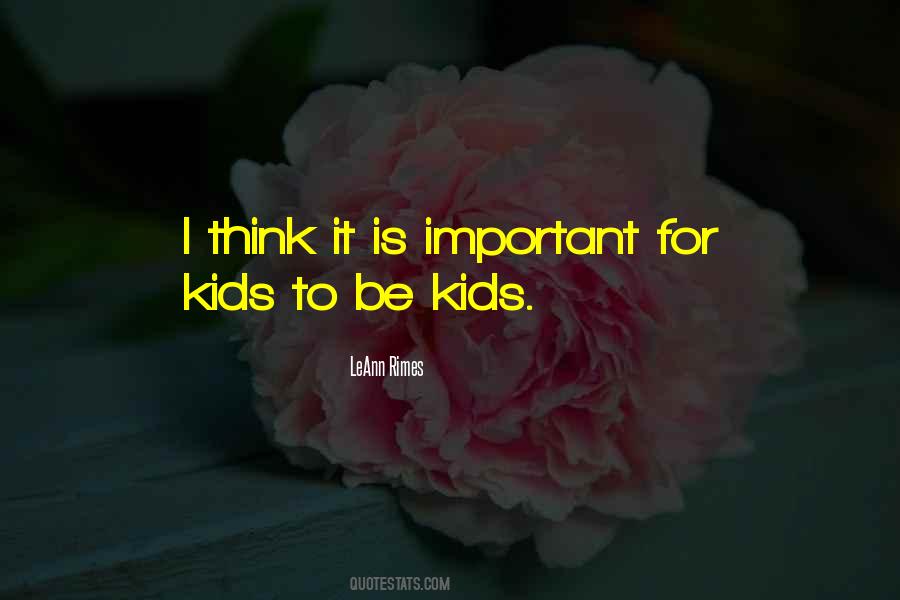 #60. What I have learned from my own experience is that the most important ingredients in a child's education are curiosity, interest, imagination, and a sense of the adventure of life. - Author: Eleanor Roosevelt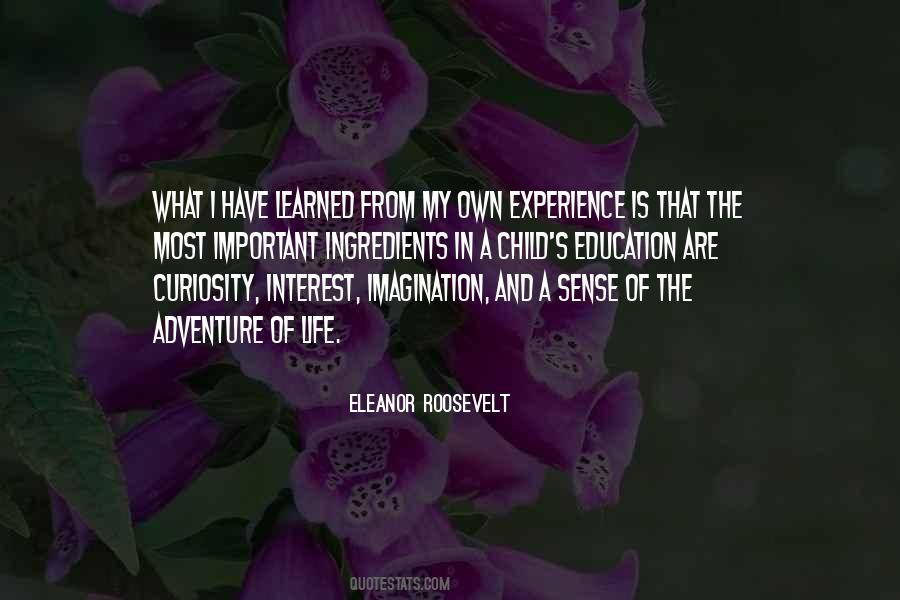 #61. We're under some gross misconception that we're a good species, going somewhere important, and that at the last minute we'll correct our errors and God will smile on us. It's delusion. - Author: Farley Mowat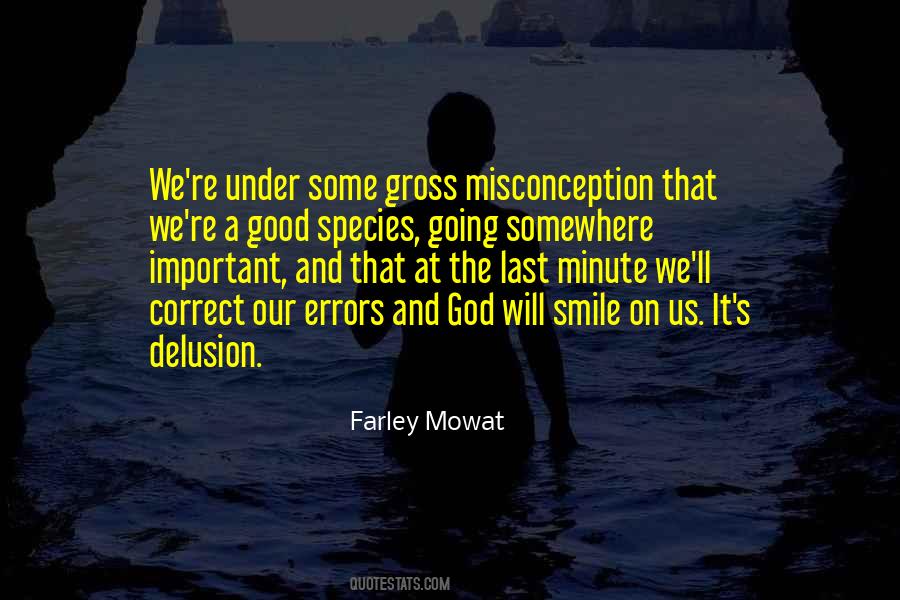 #62. Culture is more important than vision. Some leaders have great vision, but have created a toxic culture where that vision will never happen. - Author: Phil Cooke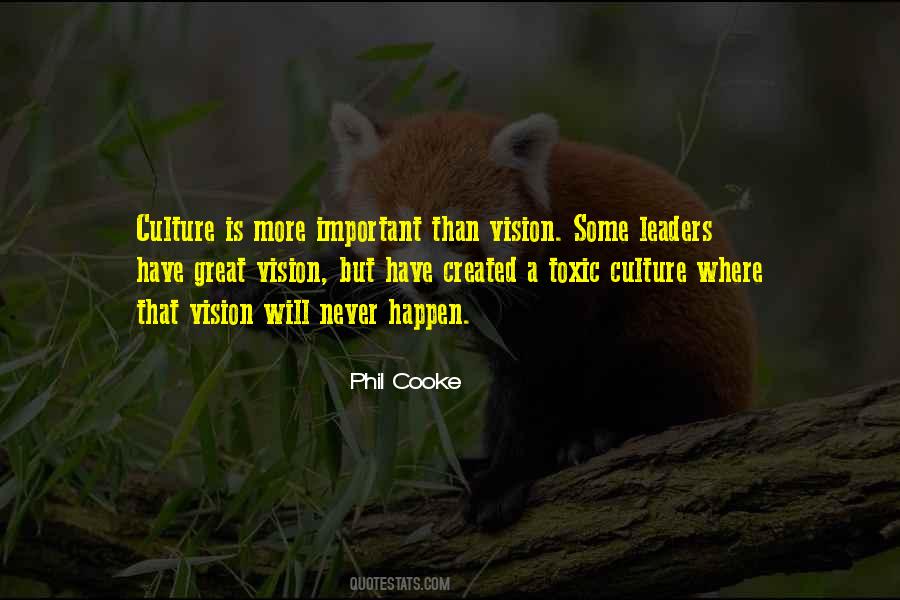 #63. You will need to know the difference between Friday and a fried egg. It's quite a simple difference, but an important one. Friday comes at the end of the week, whereas a fried egg comes out of a hen. Like most things, of course, it isn't quite that simple. - Author: Douglas Adams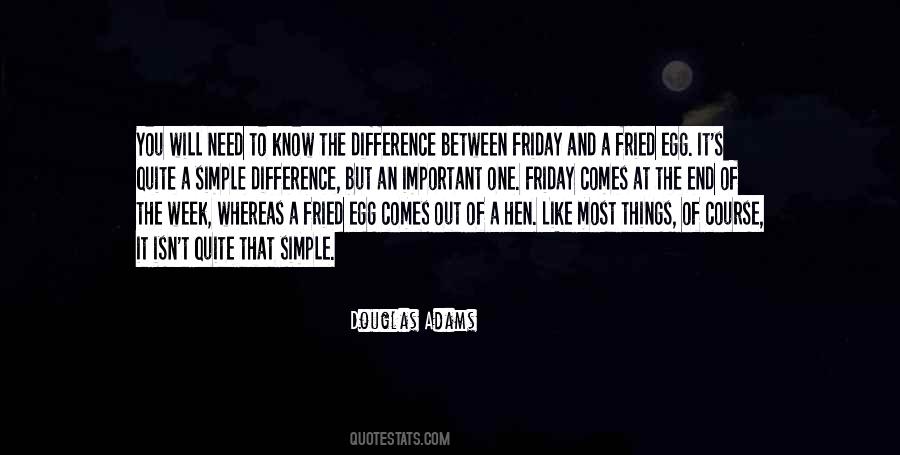 #64. When you first read a script is the purest moment. That's when you can understand how an audience will ultimately receive it. The first reading of the script is so important because you're experiencing it all for the first time, and it's then that you really know if it's going to work or not. - Author: David Tennant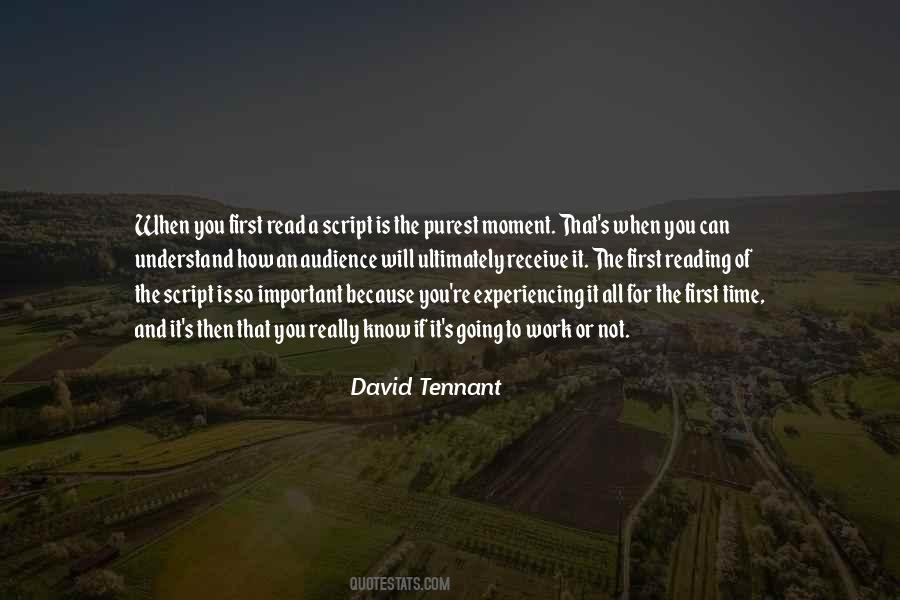 #65. It's terrible for the culture of music. Like anything that is purely economic, it ignores the most important component. - Author: Tom Waits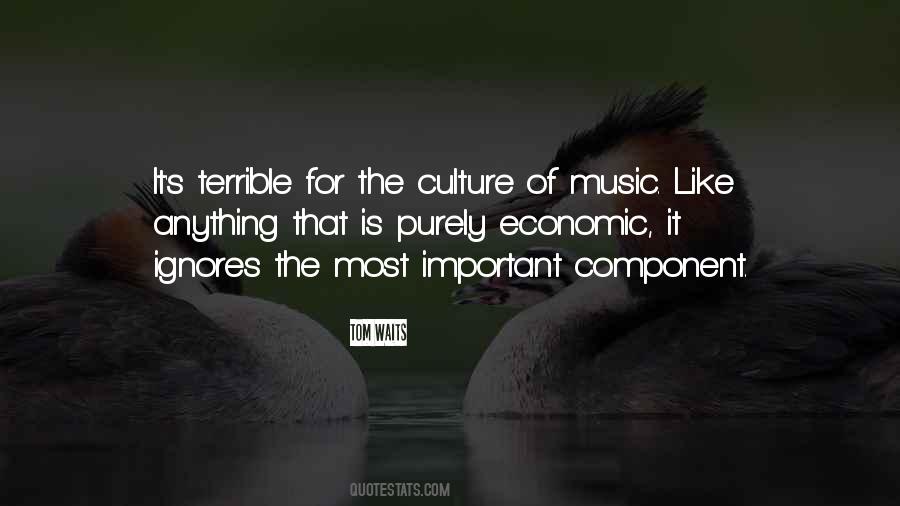 #66. The most important decisions in organizations are people decisions, and yet only the military, and only recently, has begun to ask, "If we assign this general to lead this base, what do we expect him to accomplish?" - Author: Peter Drucker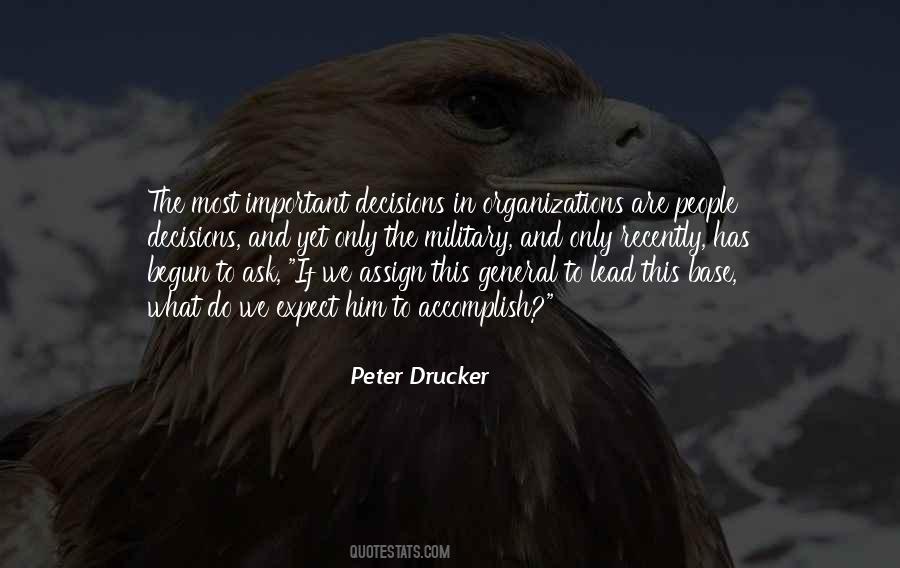 #67. It's an important social duty to spread the word of English to people whose livelihoods depend on knowing the language. - Author: Billy Collins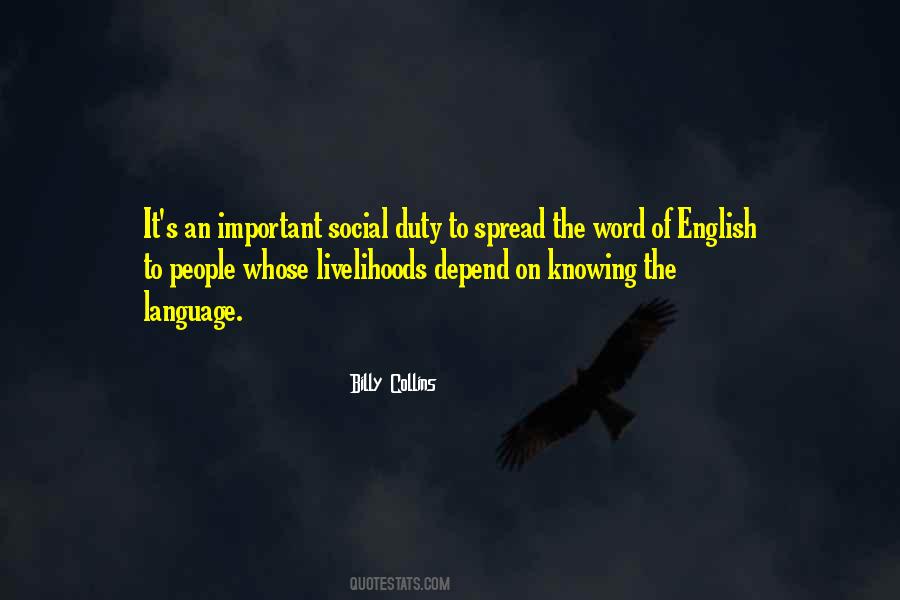 #68. I wouldn't change anything. I think that it's important to let things happen, and stay 'happened'. I think that's all part of the learning curve, part of fate. I'm just glad that it happened. - Author: Mike Peters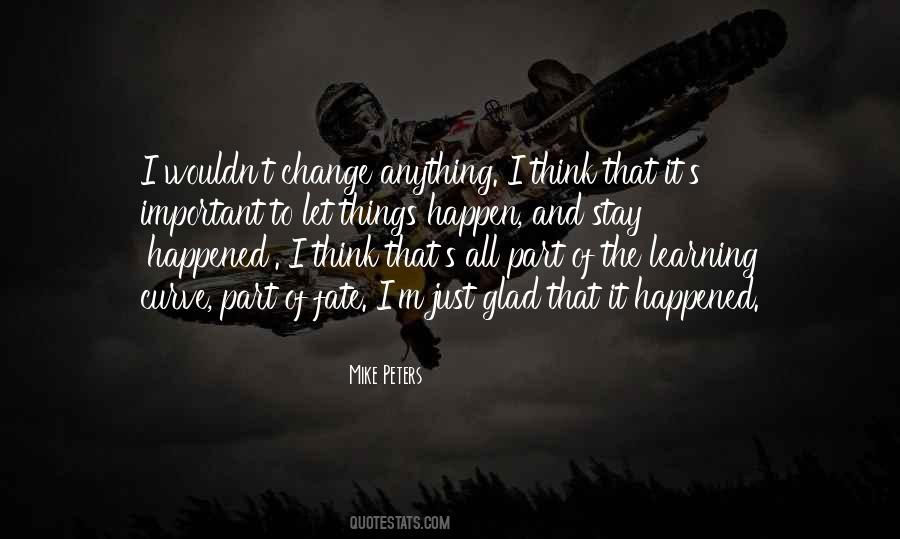 Famous Authors
Popular Topics