Shall Overcome Famous Quotes & Sayings
List of top 35 famous quotes and sayings about shall overcome to read and share with friends on your Facebook, Twitter, blogs.
Top 35 Shall Overcome Quotes
#1. Revolutions are never waged singing "We Shall Overcome." Revolutions are based upon bloodshed. - Author: Malcolm X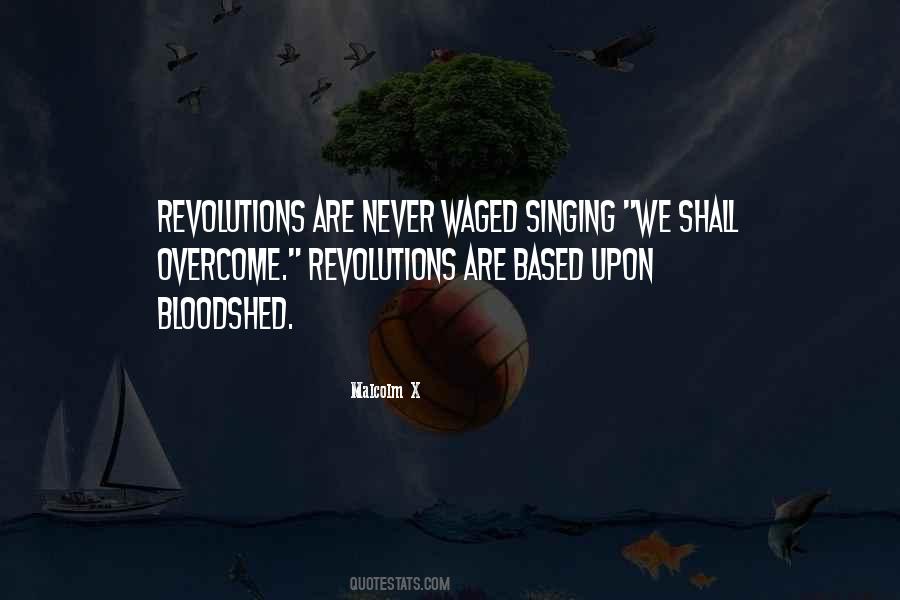 #2. Though you hale my body to that place, and there set me, can you force me also to turn my mind or my eyes to those shows? I shall then be absent while present, and so shall overcome both you and them. - Author: Augustine Of Hippo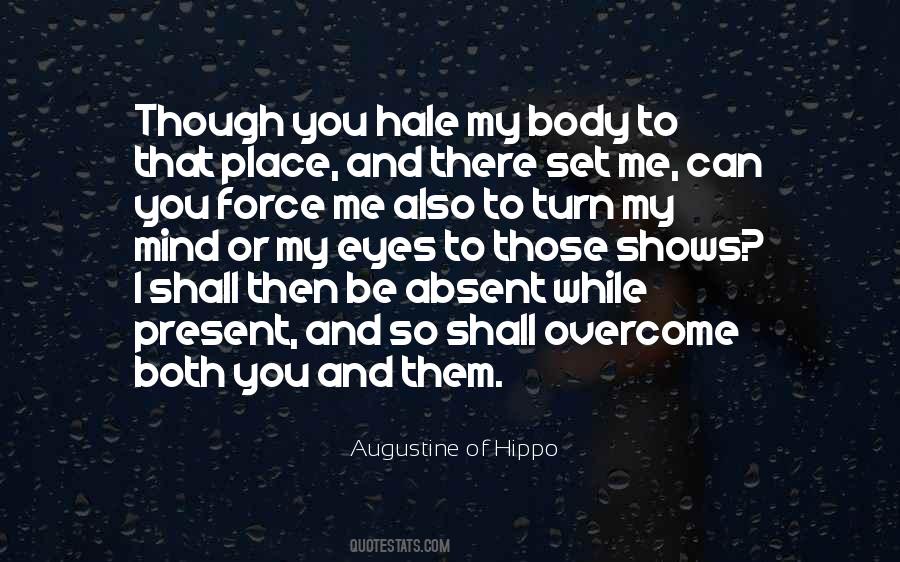 #3. I am resolved to rise superior to every obstacle. With whom need I be afraid of measuring my strength? I will take Fate by the throat. It shall not overcome me. O how beautiful it is to be alive
would that I could live a thousand times! - Author: Ludwig Van Beethoven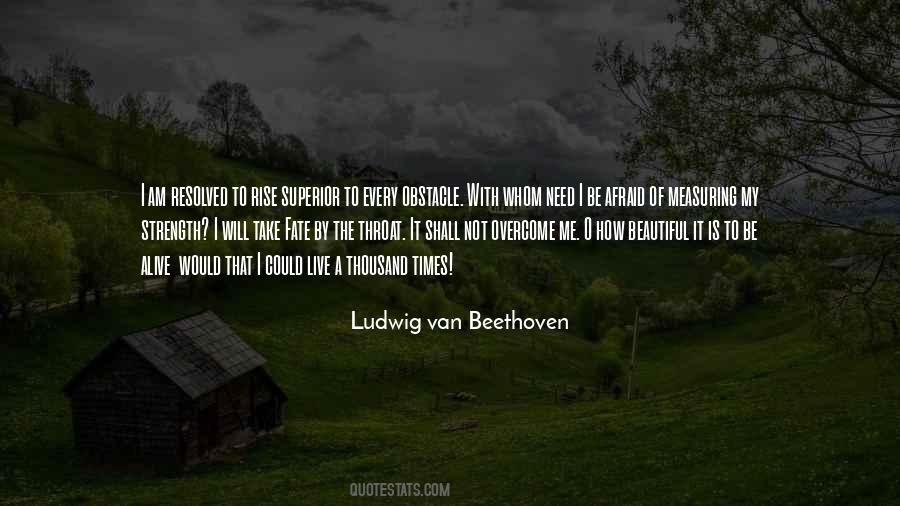 #4. You go through the Civil Rights struggle, everybody knew the songs - 'We shall overcome.' Everybody would sing it. Music helped us. James Brown, 'Say It Loud - I'm Black and I'm Proud.' They helped black people figure out how to navigate what was a very treacherous place in America for them. - Author: Geoffrey Canada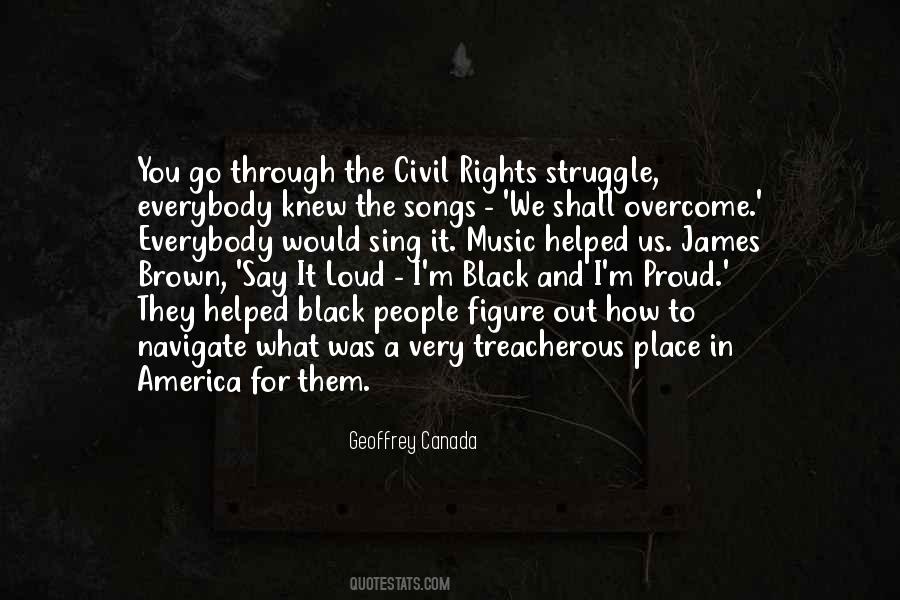 #5. Man is something that shall be overcome.Man is a rope,tied between beast and overman - a rope over an abyss.What is great in man is that he is a bridge and not an end. - Author: Friedrich Nietzsche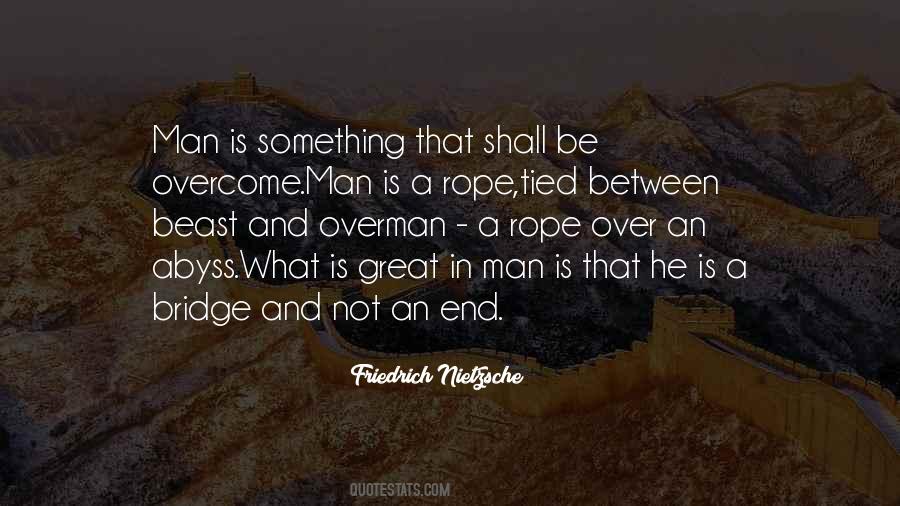 #6. We shall become, or we shall overcome. - Author: Anthony Liccione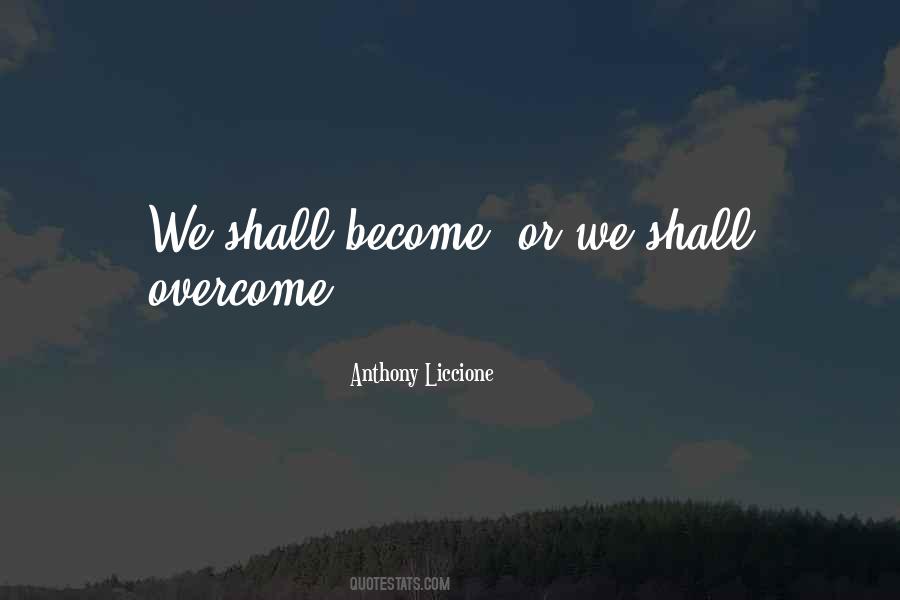 #7. The world is not the kingdom. "In this world you will have trouble. But take heart! I have overcome the world" (John 16:33b NIV 1984). Live with Me, the conquering Christ, and the joy and peace of victory shall also be yours. - Author: Lacie Stevens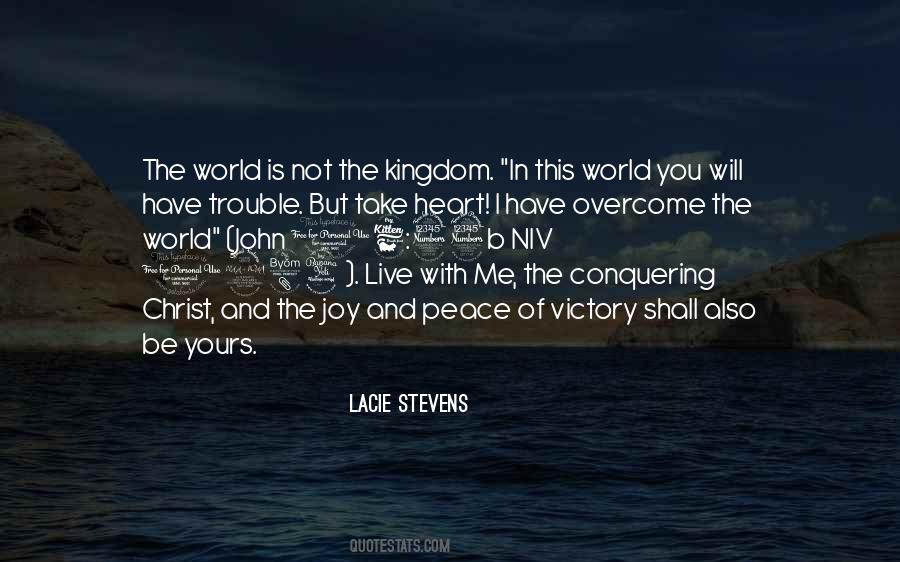 #8. We still have a long way to go. But we are moving in the right direction. If only we can overcome cruelty, to human and animal, with love and compassion we shall stand at the threshold of a new era in human moral and spiritual evolution - and realize, at last, our most unique quality: humanity. - Author: Jane Goodall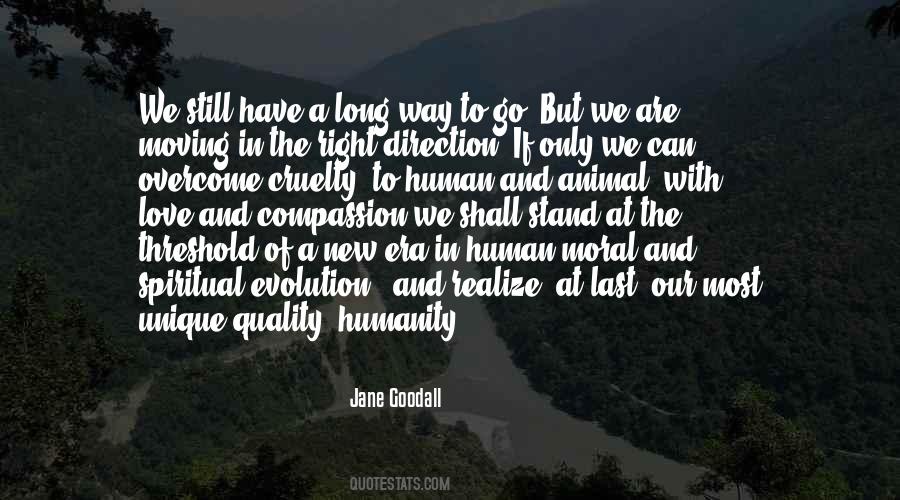 #9. I am not moved by what I see.
; I am moved by what I believe. What I do believe is greater, stronger and mightier than what I have my eyes on. Deep in my heart I do believe, I shall overcome. - Author: Israelmore Ayivor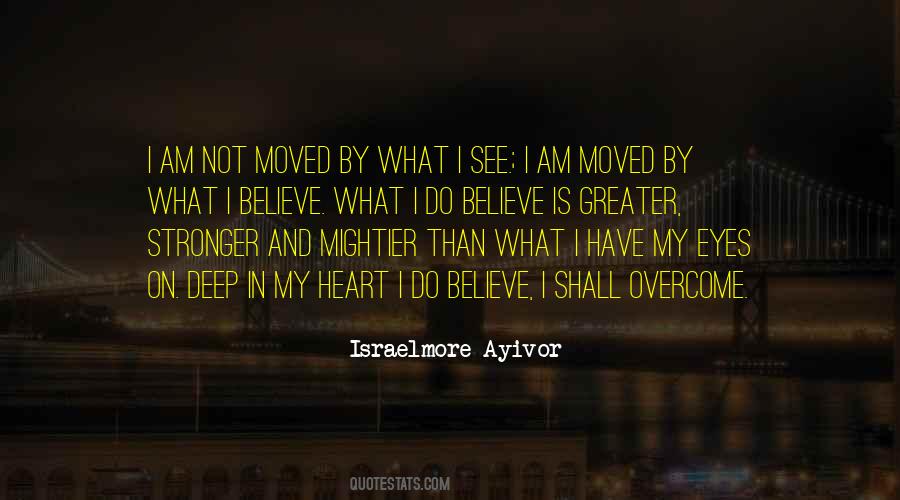 #10. The slogan of the American Civil Rights Movement was "We shall overcome!" Donald Trump's new campaign slogan is "We shall overcomb!" - Author: Michael R. Burch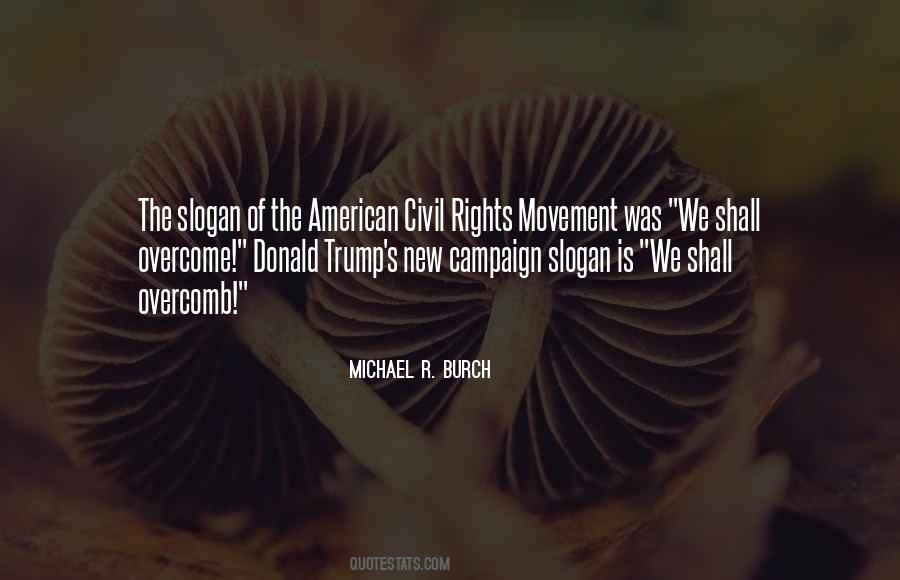 #11. Temptations, when we meet them at first, are as the lion that reared upon Samson; but if we overcome them, the next time we see them we shall find a nest of honey within them. - Author: John Bunyan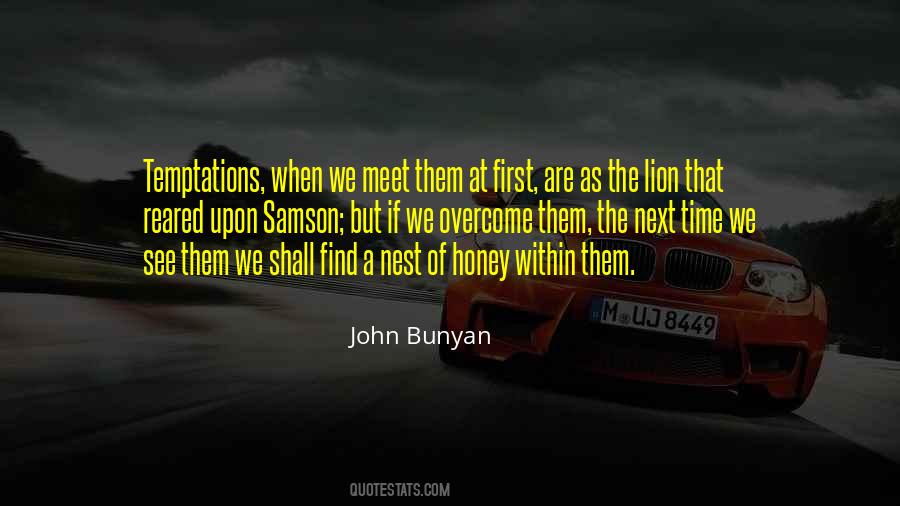 #12. We are an army of light And nothing shall prevail against us And in those places where the sun is darkened It will overcome. - Author: Patti Sheehy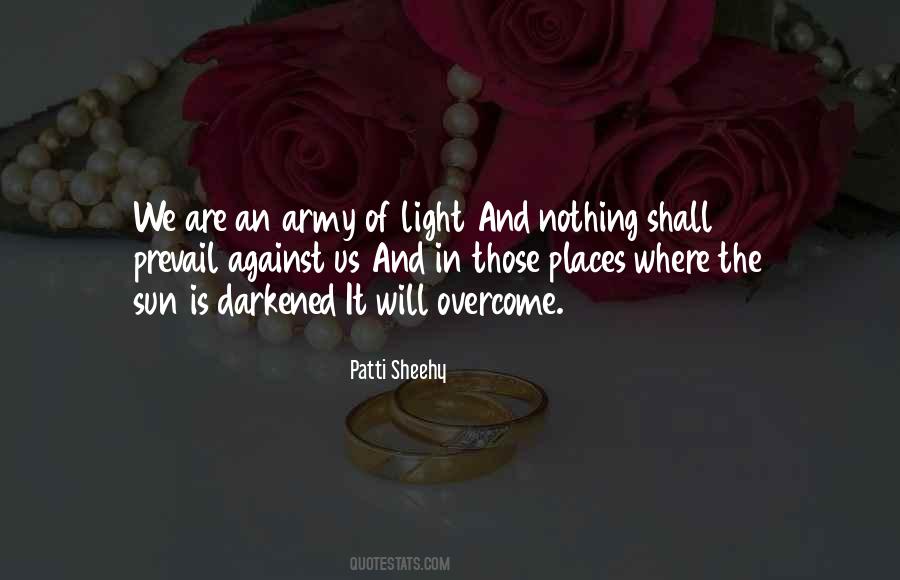 #13. Racism is still with us. But it is up to us to prepare our children for what they have to meet, and, hopefully, we shall overcome. - Author: Rosa Parks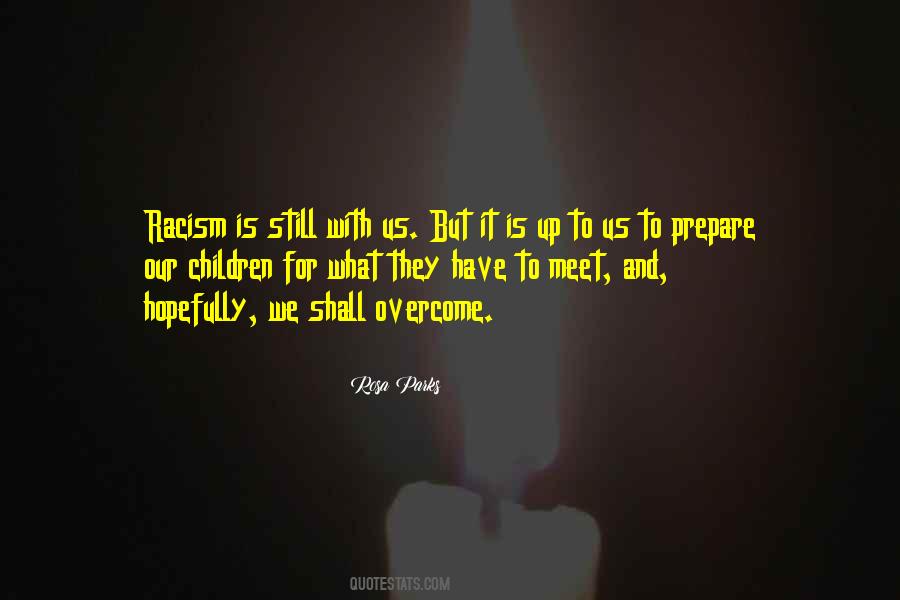 #14. I sat there listening to "We Shall Overcome," looking out of the window at the passing Mississippi landscape. - Author: Anne Moody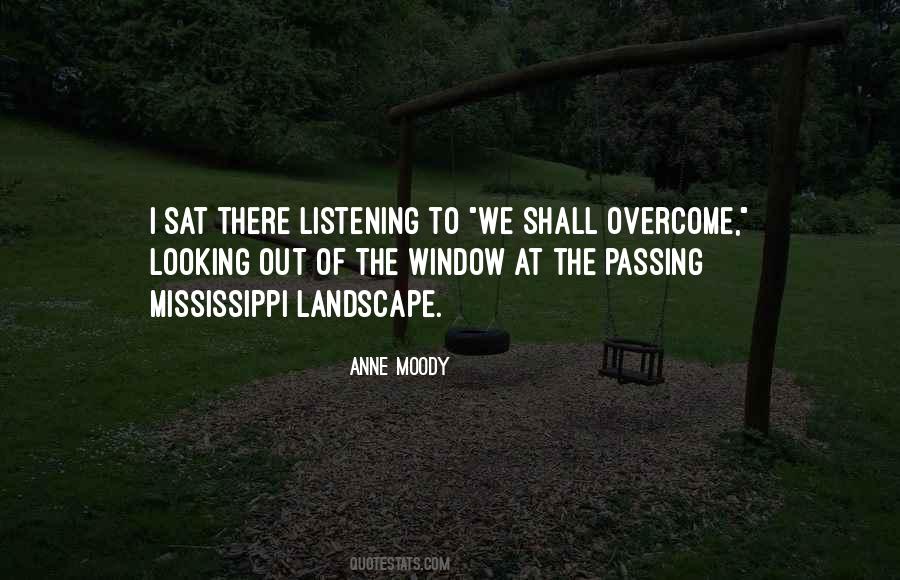 #15. I will seize fate by the throat; it shall certainly never wholly overcome me. - Author: Ludwig Van Beethoven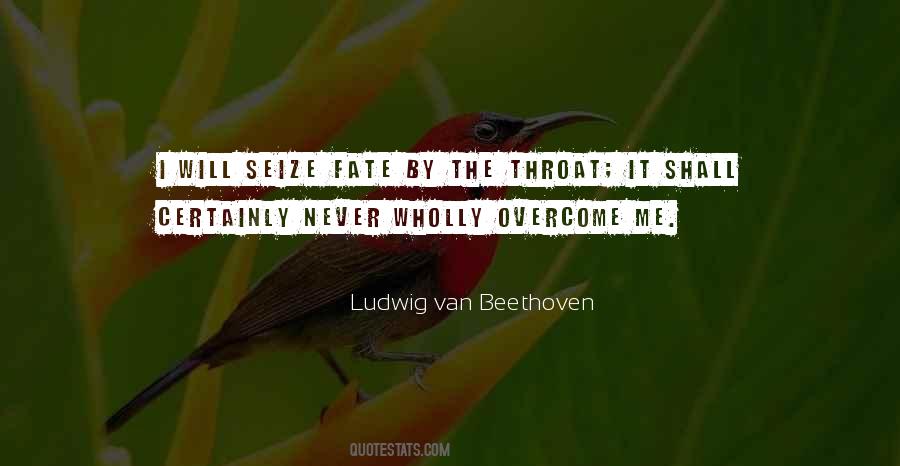 #16. We shall be forced to attempt planned and directed research employing hundreds of workers for many years, and this cannot be done without risking the loss of independence and originality. This is a serious and fundamental obstacle but it may be overcome in two ways. - Author: John Desmond Bernal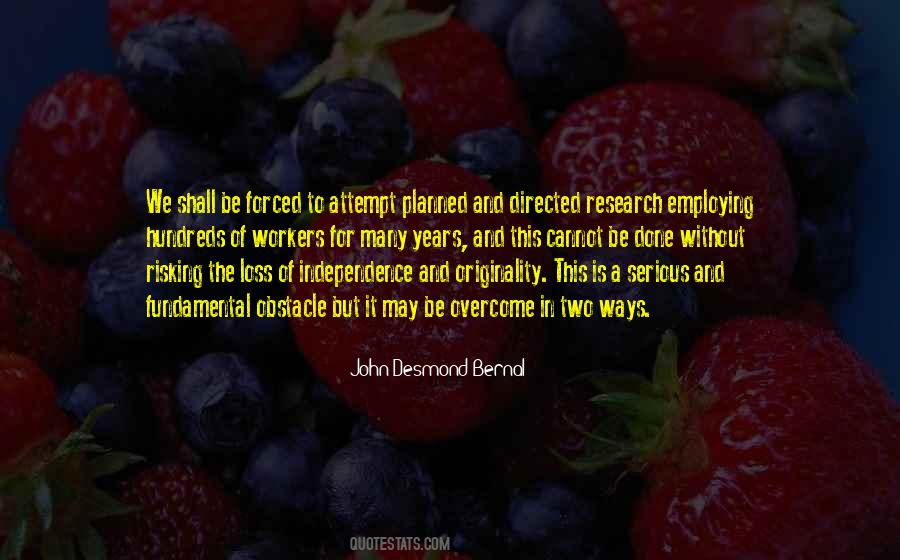 #17. We Shall Overcome by Pete Seeger. I remember that moment with crystal clarity and I comprehend it as a turning point in my life: a moment terrible in its illumination of a toad in my soul, an ugliness so pervasive that it seemed my insides were vomit. - Author: Pat Conroy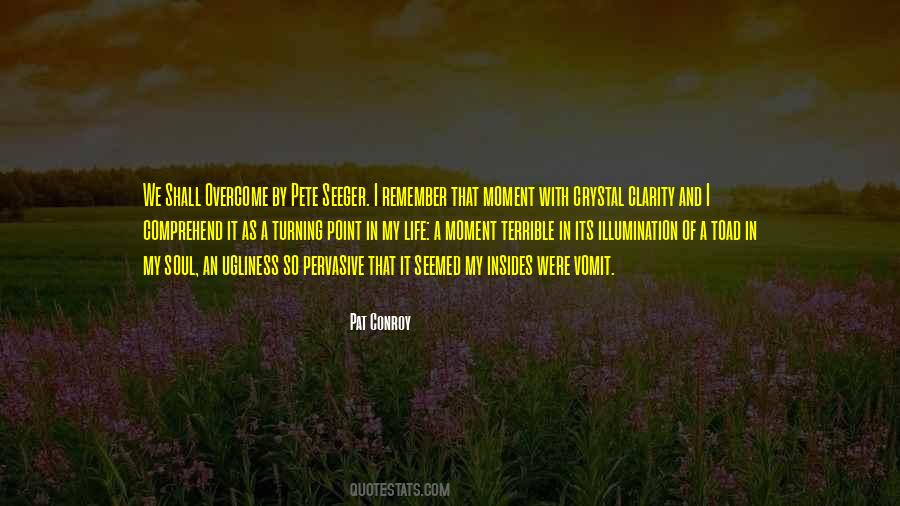 #18. What will I do? I'll do as I have always done, darling. I will go on. I will survive. I shall overcome." It's tough to manage sounding like Scarlett O'Hara, Gloria Gaynor, and a one-woman civil rights movement all at the same time, but Anjoli pulled it off with aplomb. - Author: Jennifer Coburn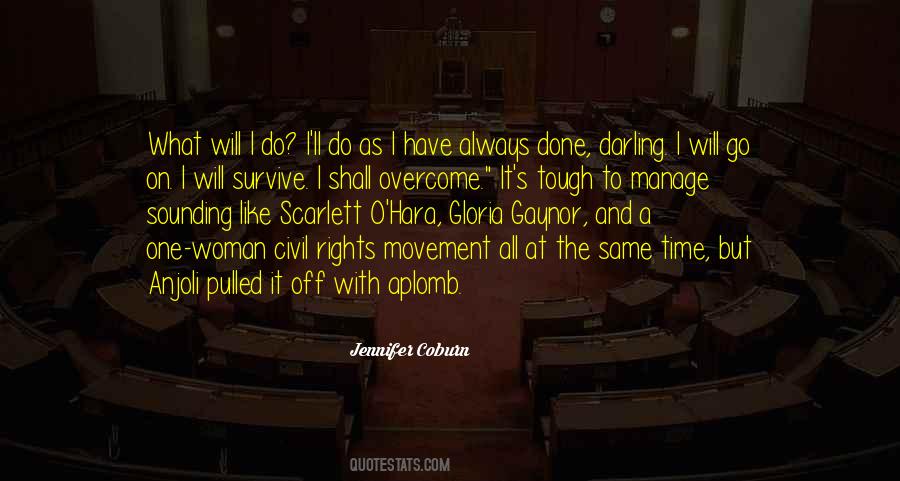 #19. Self-confidence should be applied to wholesome actions,
Overcoming of delusions and my ability to overcome them.
Thinking, 'I alone shall do it'
Is the self-confidence of action. - Author: Shantideva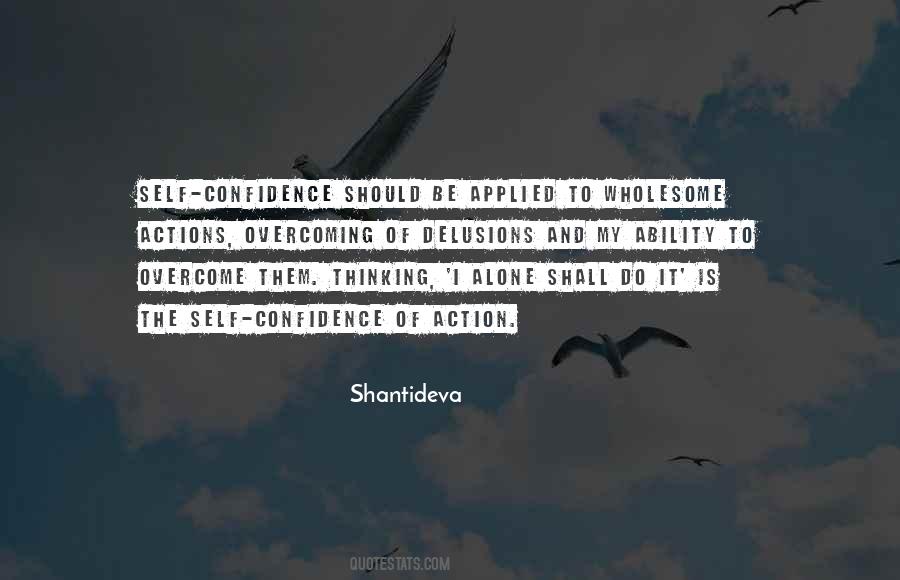 #20. To overcome fear, act as if it were impossible to fail, and it shall be. - Author: Brian Tracy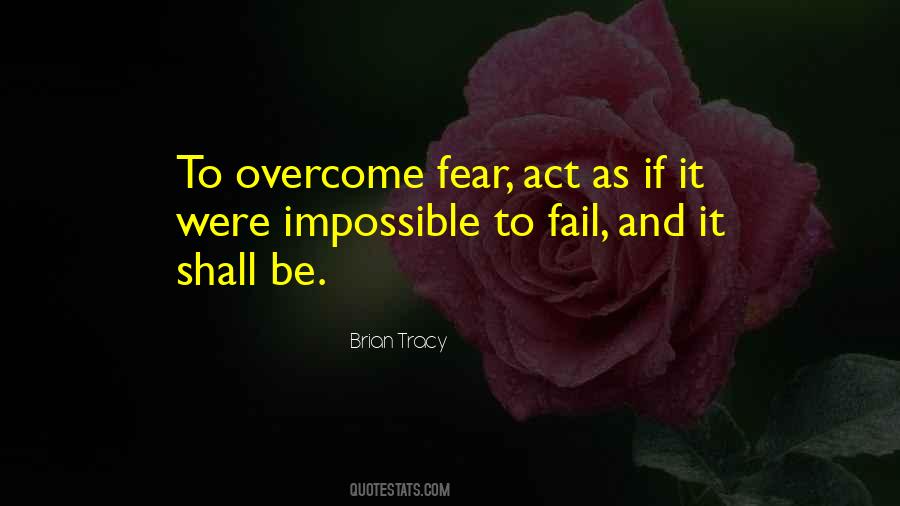 #21. Grudge no expense - yield to no opposition - forget fatigue - till, by the strength of prayer and sacrifice, the spirit of love shall have overcome . - Author: Maria Weston Chapman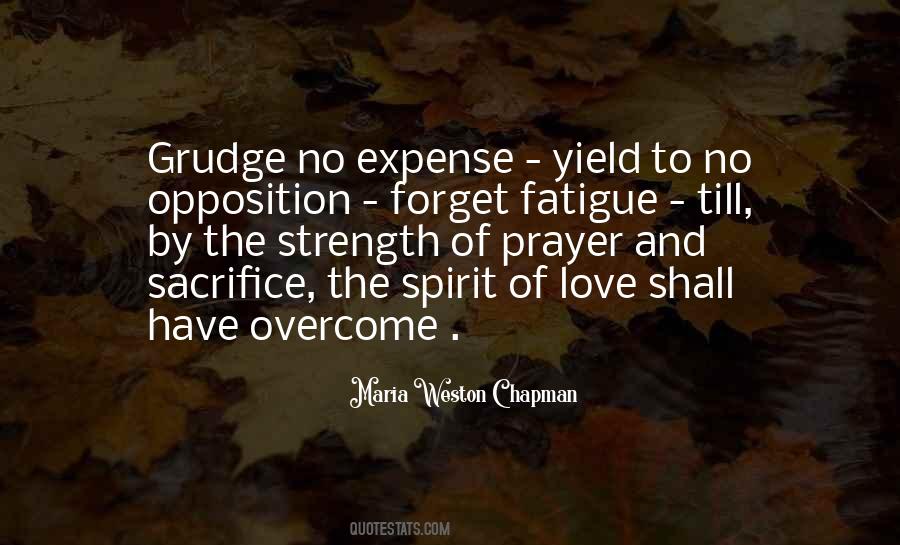 #22. Although she missed the singing by the children from the school opposite her apartment, she didn't teach her own pupils to sing 'We Shall Overcome' in any language, because she wasn't sure that Overcoming was anywhere on anyone's horizon. - Author: Arundhati Roy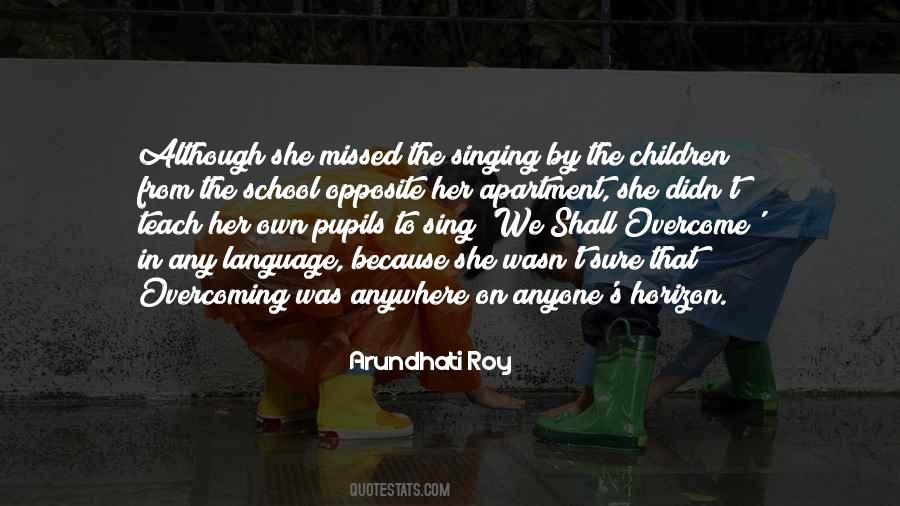 #23. We can experience joy in adverse circumstances by holding God's benefits in such esteem that the recognition of them and meditation upon them shall overcome all sorrow. - Author: John Calvin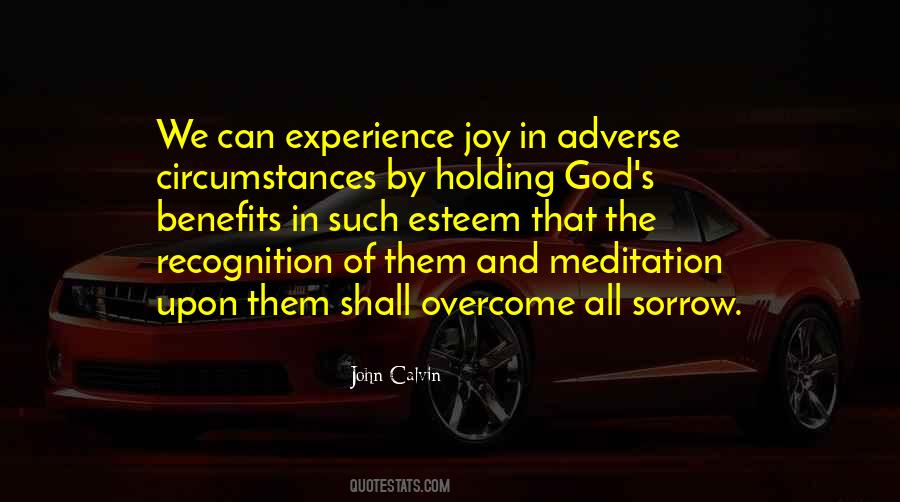 #24. Forces of light on earth shall overcome the force of darkness. Complete spiritual enlightenment on earth will occur. - Author: Edgar Cayce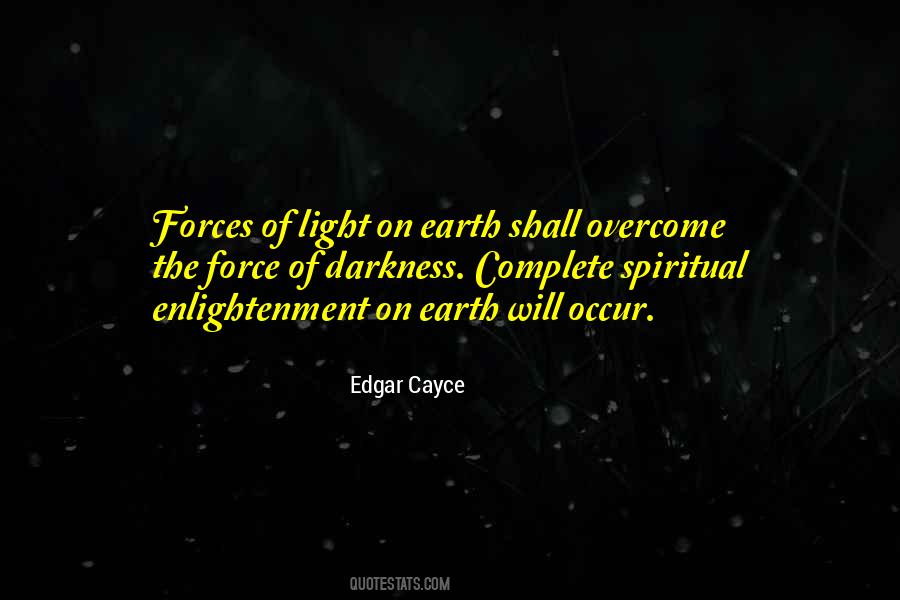 #25. Think not that the strength of man shall ever be able to overcome the power of God. - Author: Charles Haddon Spurgeon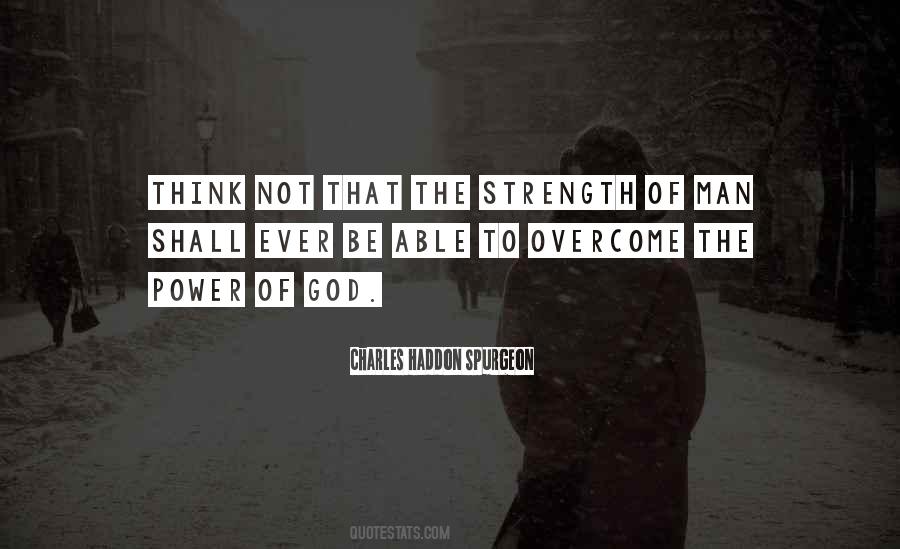 #26. Herger said to me, "Be thankful, for you are fortunate."
I inquired the source of my fortune. Herger said in reply, "If you have the fear of high places, than this day you shall overcome it; and so you shall have faced a great challenge; and so you shall be adjudged a hero. - Author: Michael Crichton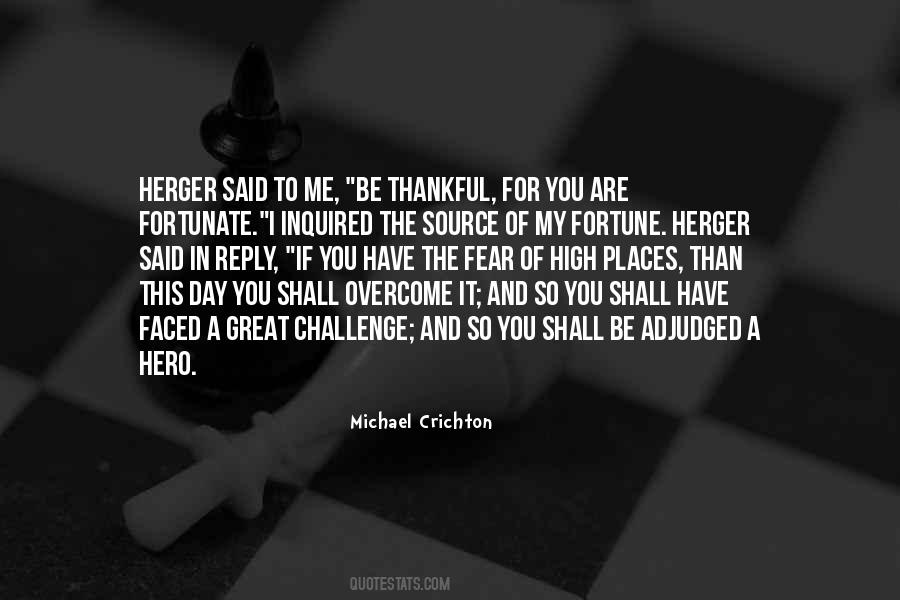 #27. With the intellect, I always have-always shall overcome, but that is not half of the work of life. The life-oh my God-shall the life never be sweet? - Author: Margaret Fuller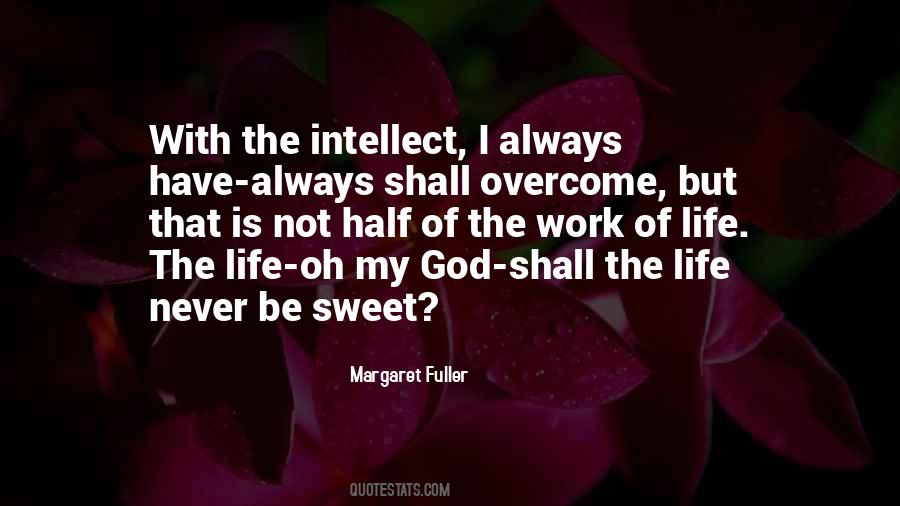 #28. Never fear, inevitably we shall have our years of failure, and when they arrive, we must reveal tolerance and sanity. No matter the days of anxiety that come our way, we shall emerge stronger because of the trials to be overcome. - Author: Bill Struth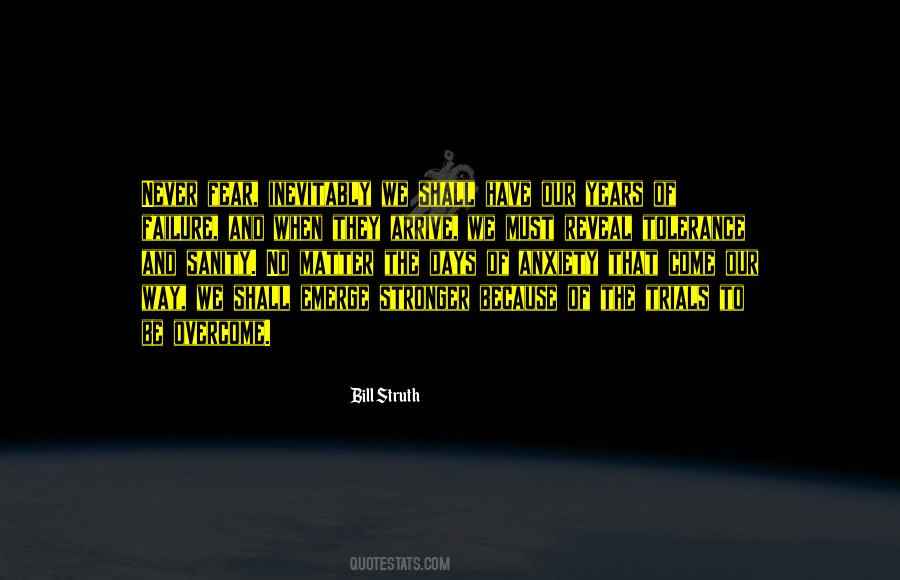 #29. We shall overcome. - Author: Martin Luther King Jr.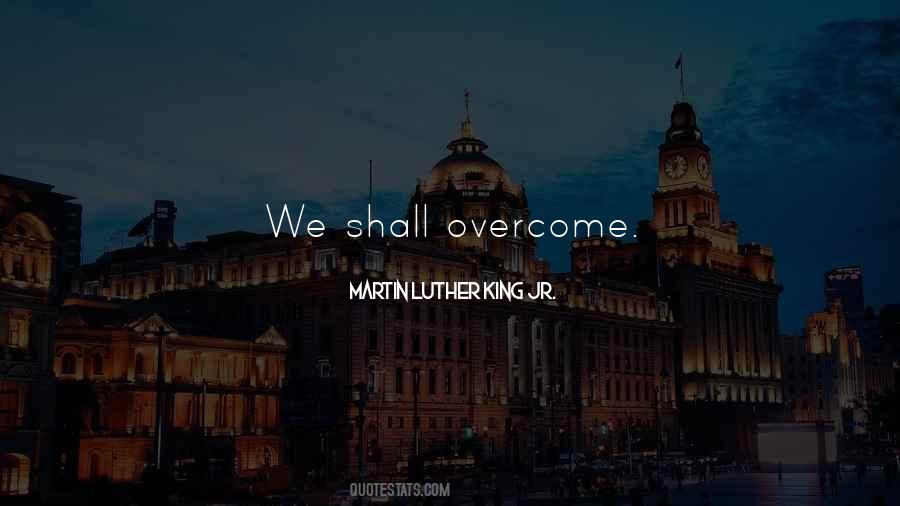 #30. And faith, which is but hope grown wise, and love And patience, which at last shall overcome." Lowell. - Author: Jeanie Lang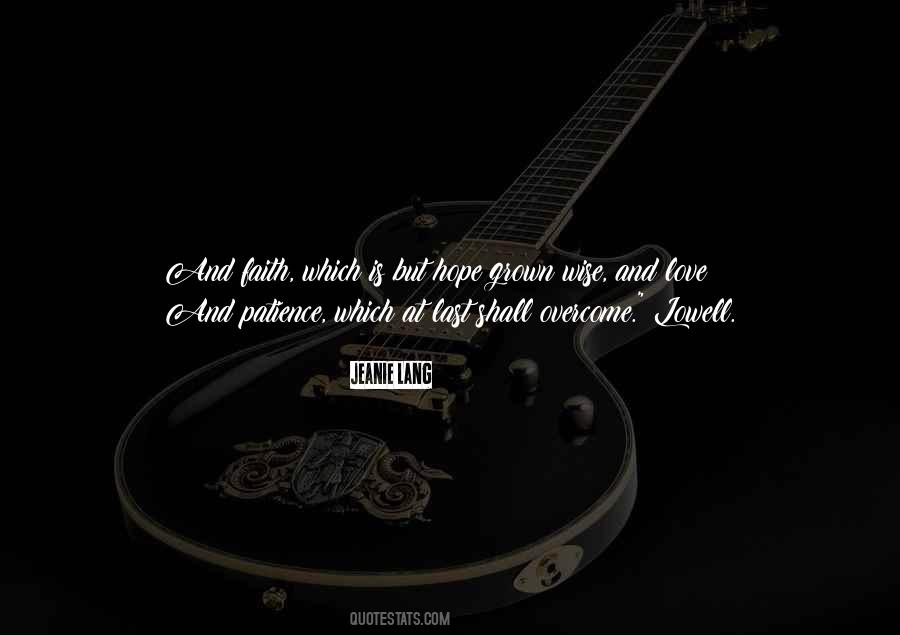 #31. America is not the project of any one person. Because the single-most powerful word in our democracy is the word "We." "We The People." "We Shall Overcome." "Yes We Can." That word is owned by no one. It belongs to everyone. - Author: Barack Obama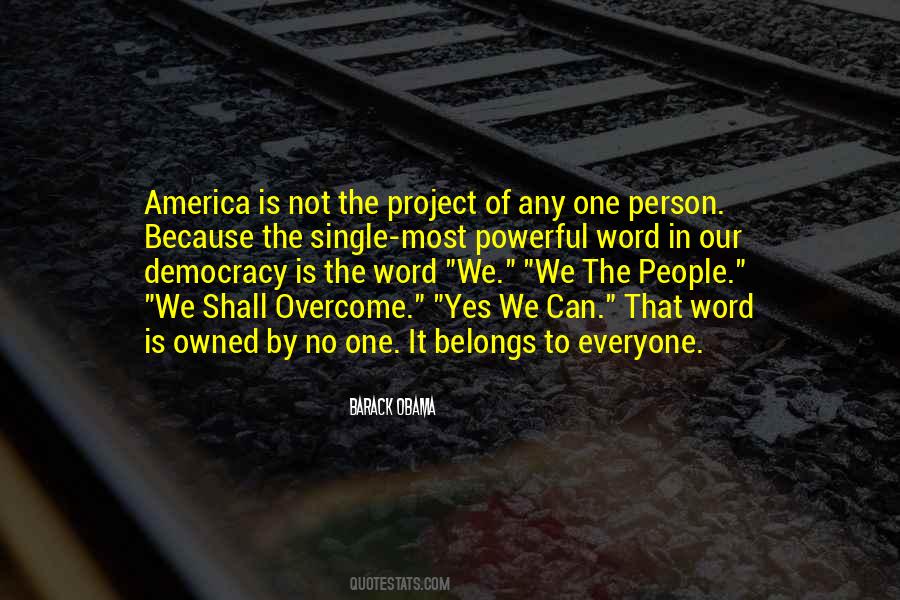 #32. A healthy state can exist only when the men and women who make it up lead clean, vigorous, healthy lives; when the children are so trained that they shall endeavor, not to shirk difficulties, but to overcome them; not to seek ease, but to know how to wrest triumph from toil and risk. - Author: Theodore Roosevelt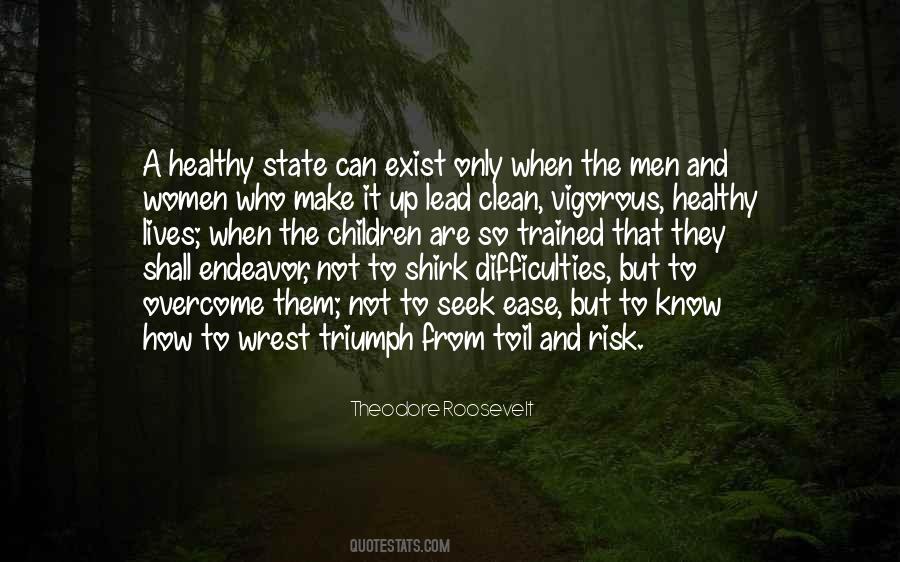 #33. We have within us, a power that is greater than anything we shall ever contact in the outer, a power that can overcome every obstacle in our life and set us safe, satisfied and at peace, healed and prosperous, in a new light, and in a new life. - Author: Ernest Holmes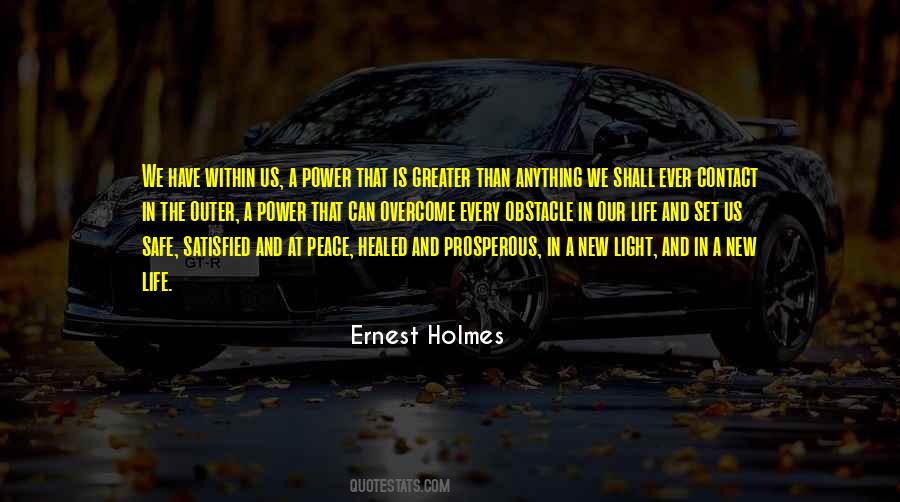 #34. To overcome in battle, and subdue Nations, and bring home spoils with infinite Man-slaughter, shall be held the highest pitch Of human glory. - Author: John Milton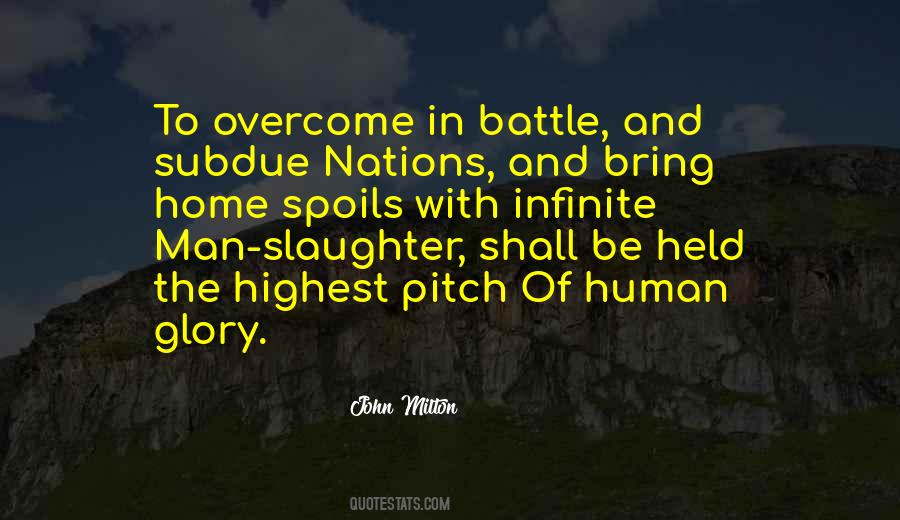 #35. Celebrate your family's bleakest moments and how your relatives overcame them. In doing so, you will encounter darkness, but you'll give your children the confidence that they, too, shall overcome. - Author: Bruce Feiler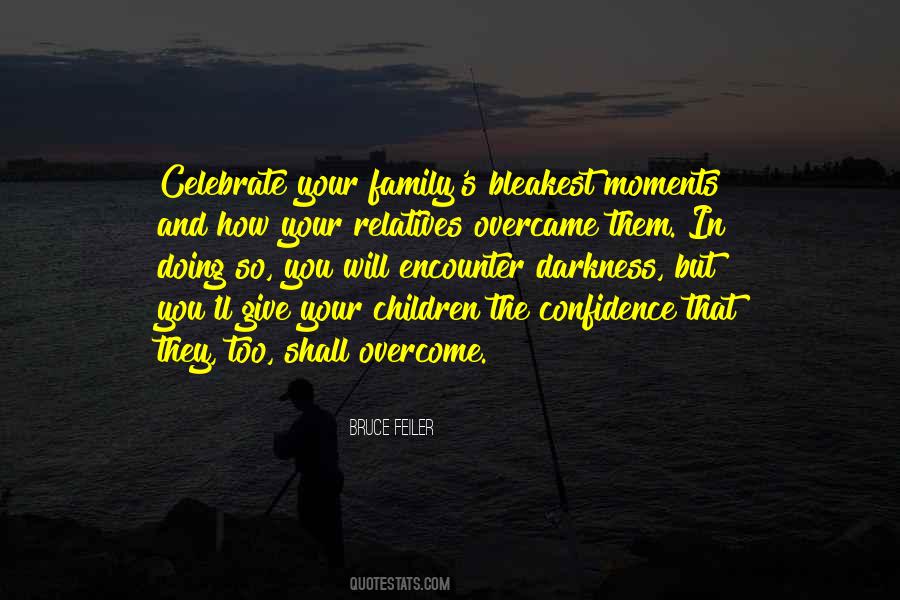 Famous Authors
Popular Topics