Ronan's Famous Quotes & Sayings
List of top 100 famous quotes and sayings about ronan's to read and share with friends on your Facebook, Twitter, blogs.
Top 100 Ronan's Quotes
#1. Ronan was not going to Henry Cheng's under any circumstances. All that smiling and activism gave him a rash. - Author: Maggie Stiefvater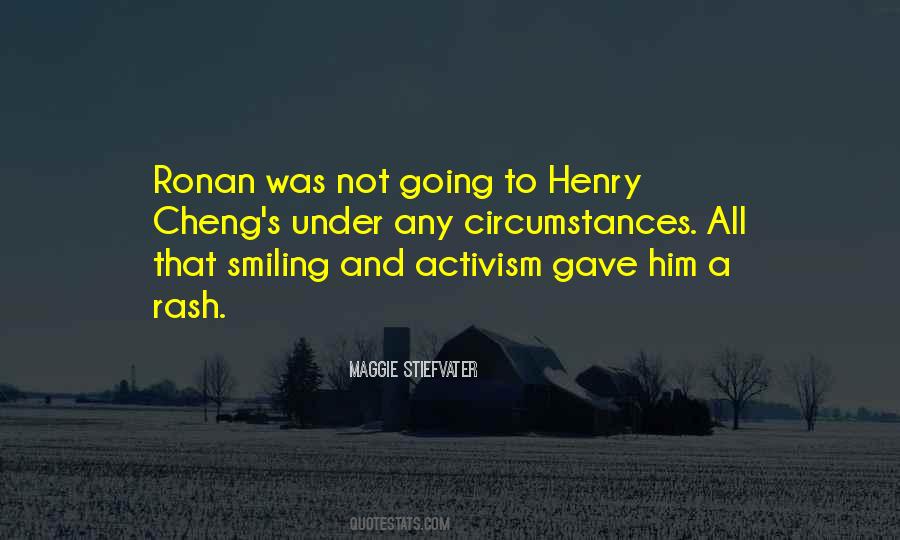 #2. It's too distracting to read about yourself. You want to be perfect and you want everyone to love you, and that's never going to happen. - Author: Saoirse Ronan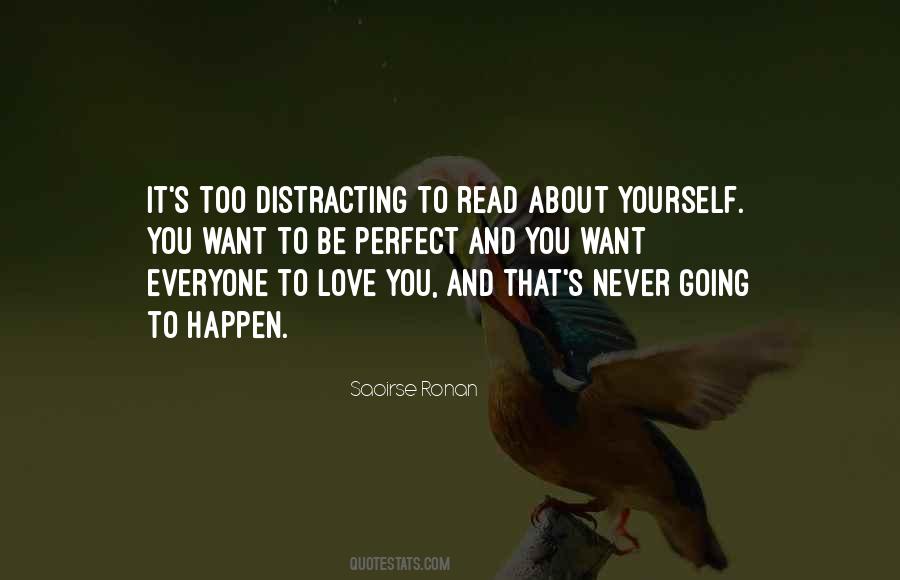 #3. Touch it," Blue whispered. "See if it's alive, too."
"One of you two Poverty Twins should touch it," Ronan said. "I touched the last one."
"What did you just call me? - Author: Maggie Stiefvater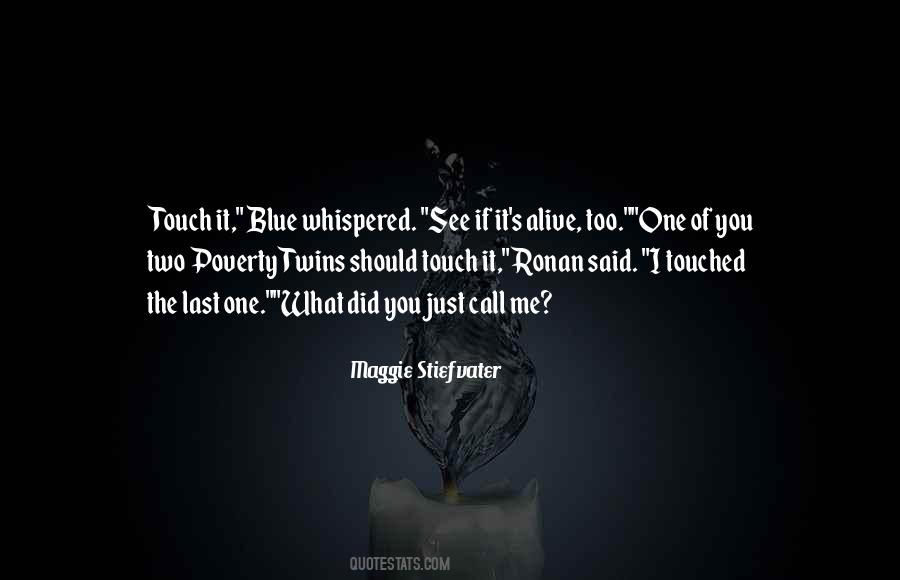 #4. There's no one out there like Quentin Tarantino. His films have a signature look, and they never just stick to the same kind of story. - Author: Saoirse Ronan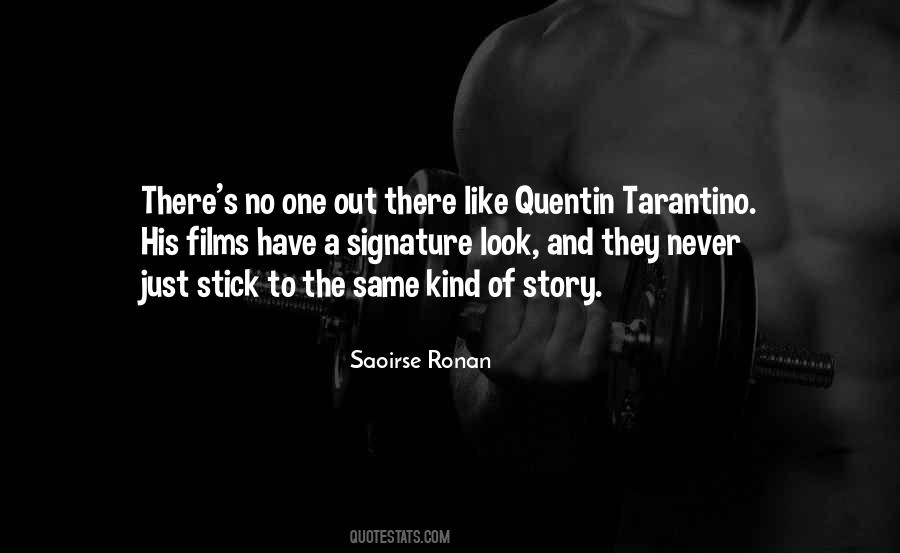 #5. They set off on the perfectly straight ley line, Ronan's gaze still directed up to his plane and to Chainsaw, a white bird and a black bird against the azure ceiling of the world. - Author: Maggie Stiefvater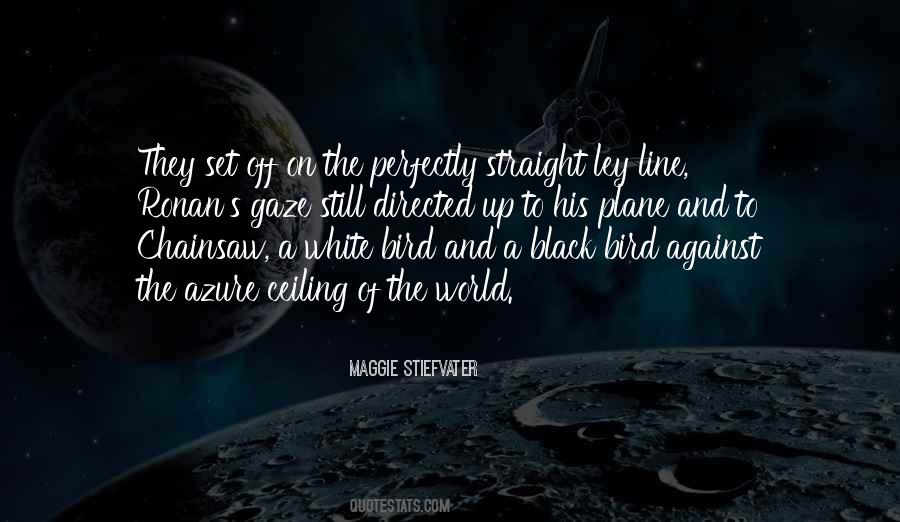 #6. What's that?"
"Jane!" Gansey said joyfully.
Adam said, "It's a wizard in a box."
"It will do your homework," Noah added.
"And it's been dating your girlfriend," Ronan finished.
Blue scowled. "Are you all drunk? - Author: Maggie Stiefvater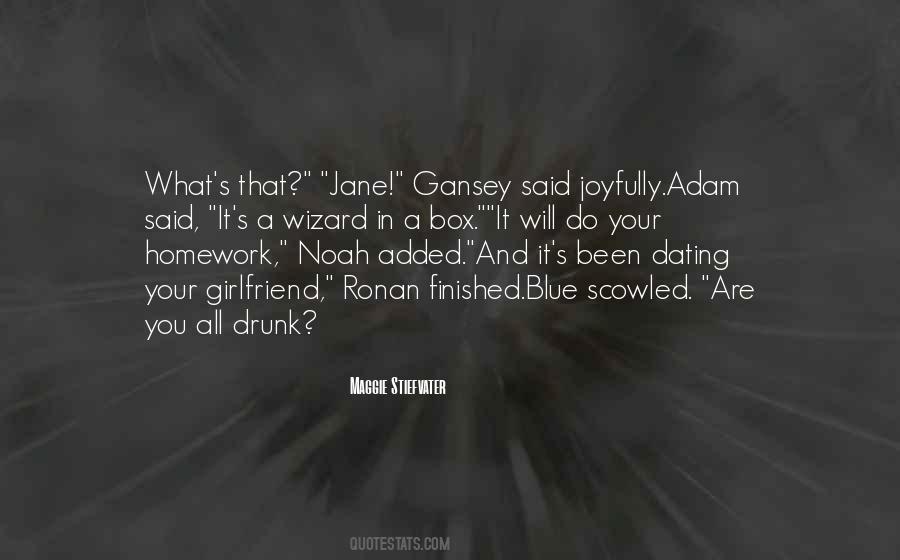 #7. Ronan's expression was still incendiary. His code of honor left no room for infidelity, for casual relationships. It wasn't that he didn't condone them; he couldn't understand - Author: Maggie Stiefvater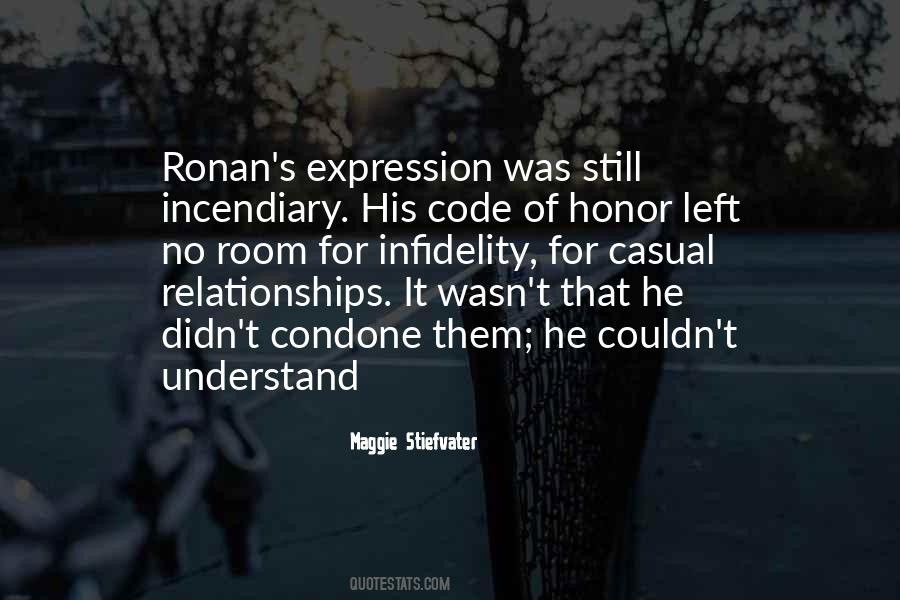 #8. Gansey held Ronan's arm a second longer to make sure he hadn't mistaken his meaning, and then dropped it and turned to Adam. "Were you just going to stand there?"
"Yeah," replied Adam.
"Decent of you," Gansey said.
There was no heat in Adam's reply. "I can't kill his demons. - Author: Maggie Stiefvater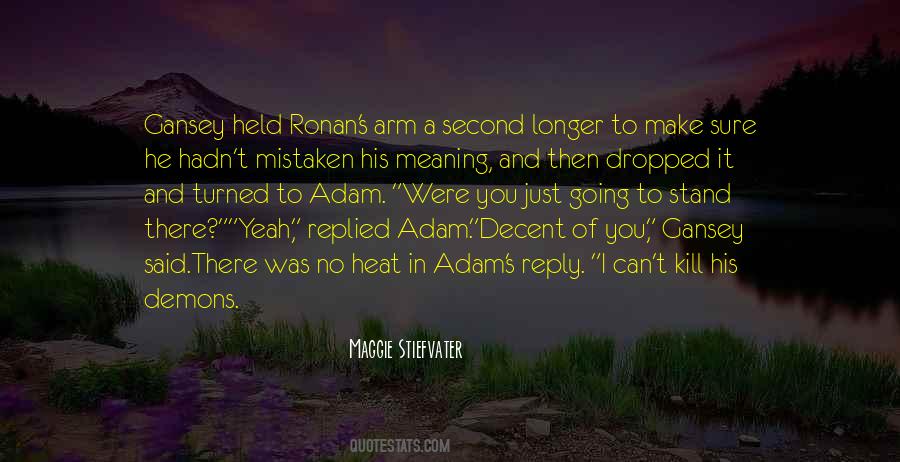 #9. Democracy's a farce, Ronan said, and Adam smirked, a private, small thing that was inherently exclusionary. An expression, in fact, that he could've very well learned from Ronan. - Author: Maggie Stiefvater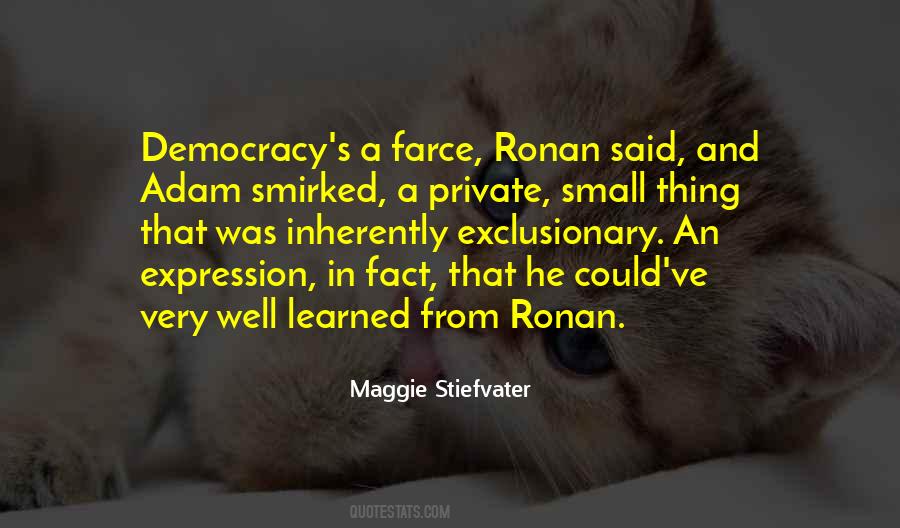 #10. Blue radiated psychic energy for others, but touch was where she gained hers back. She was always hugging her mother or holding Noah's hand or linking her elbow in Adam's or resting her boots on Ronan's legs as they sat on the sofa. Touching Gansey's neck just between his hair and his collar. This - Author: Maggie Stiefvater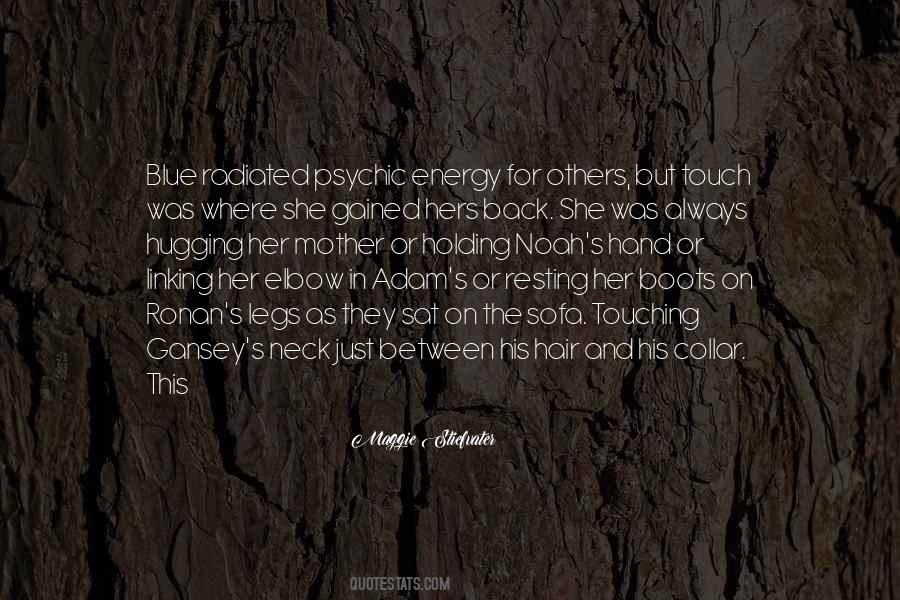 #11. Ronan's smile was sharp and hooked as one of the creature's claws. "'A sword is never a killer; it is a tool in the killer's hand'."
"I can't believe Noah didn't stick around to help."
"Sure you can. Never trust the dead. - Author: Maggie Stiefvater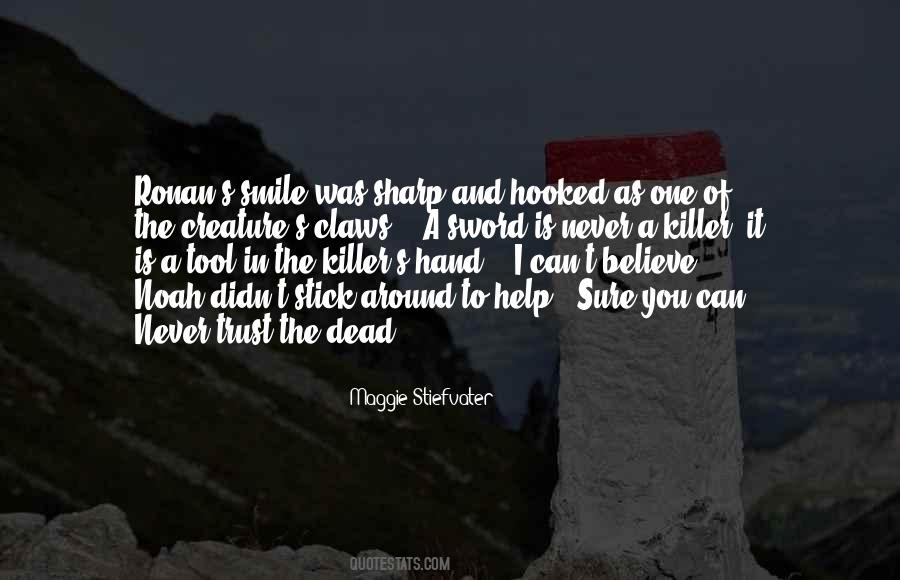 #12. Once you move away from home, it's never quite the same again. You expect everything to be just as you left it, and it never is. It's almost the first step into adulthood, realizing you've got to make your own way. - Author: Saoirse Ronan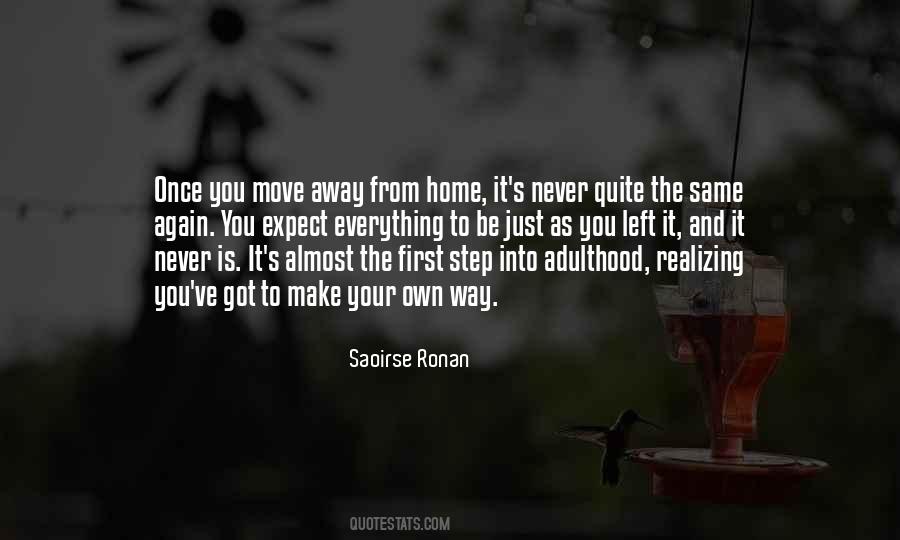 #13. His home was populated by things and creatures from Niall Lynch's dreams, and his mother was just another one of them - Author: Maggie Stiefvater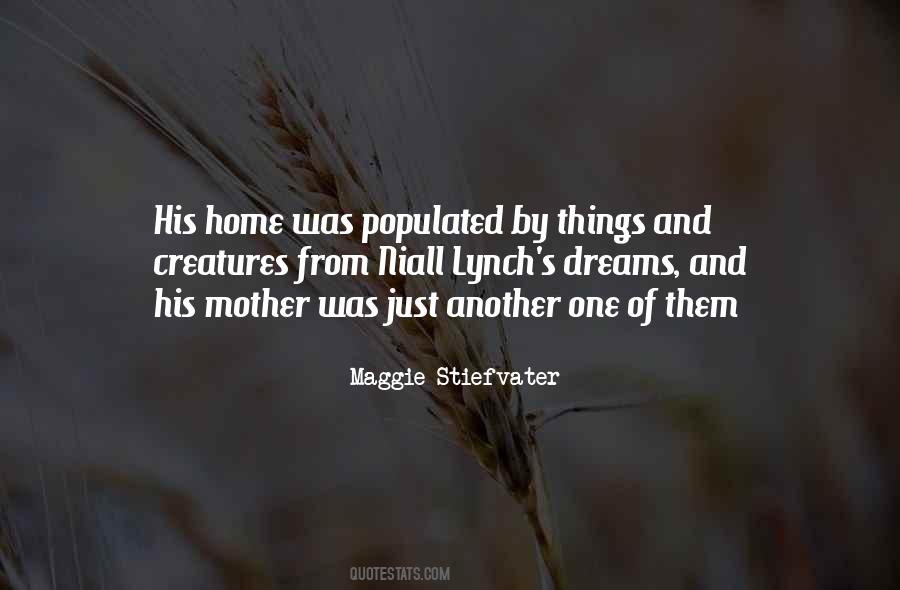 #14. I think acting is something that is within you. It's a very natural thing for me. It comes from myself, really. - Author: Saoirse Ronan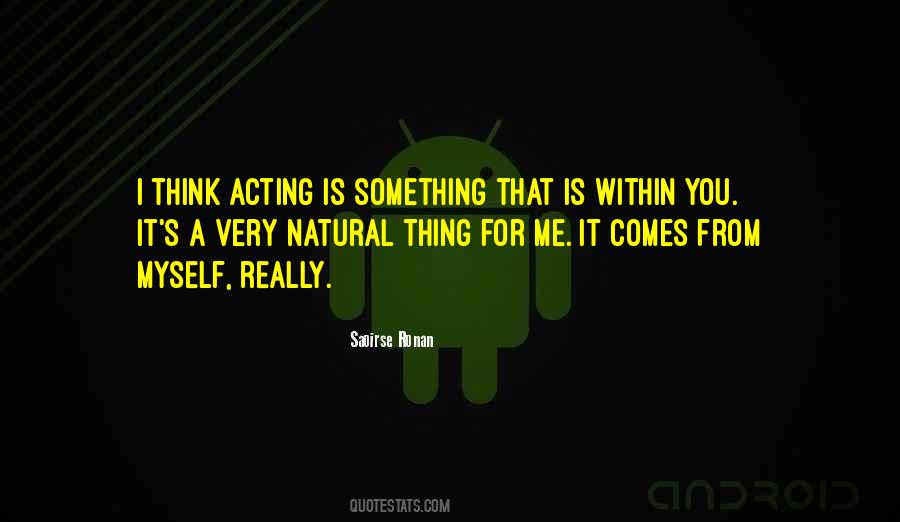 #15. Ronan and I have always had a fucked up way of going about things. The first time he fucked me, it was next to my dead boyfriend's body. The first blowjob, in a basement he uses to kill people. He isn't at all sweet. But if I wanted sugar, I'd eat a fucking cupcake. - Author: A. Zavarelli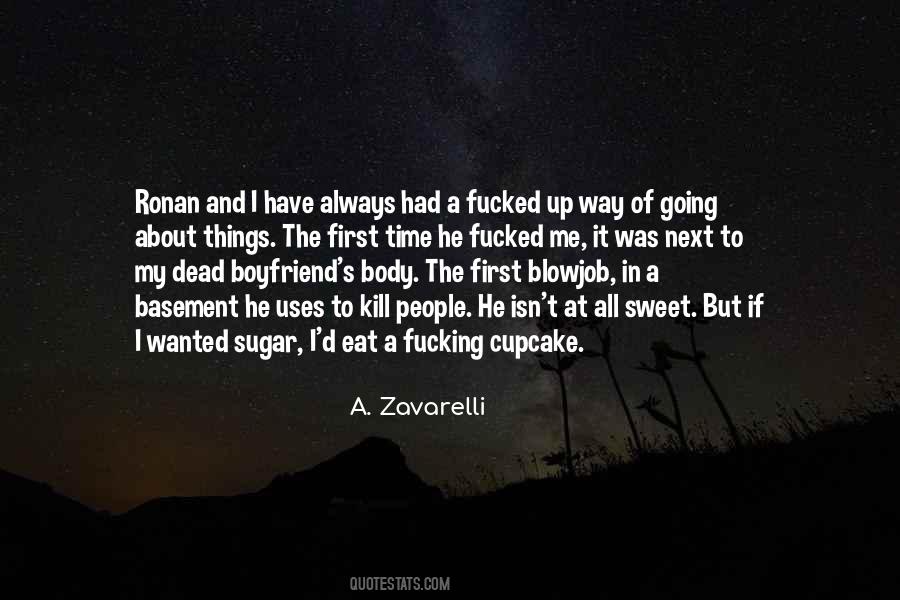 #16. Kavinsky," Gansey said evenly. "Where's Ronan?"
"Right here. WAKE UP, FUCKWEASEL, IT'S YOUR GIRLFRIEND!" Kavinsky said. "Sorry. He's totally pissed. Can I take a message? - Author: Maggie Stiefvater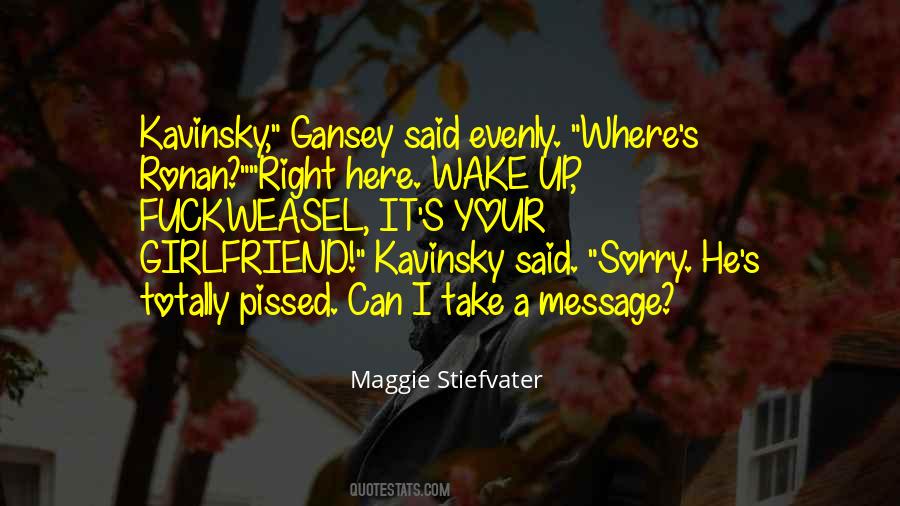 #17. I think when you get on with the actors that you're working with, even if you do have really intimate scenes, as long as you get on well, and have a bit of a laugh while doing it, then it's fine. - Author: Saoirse Ronan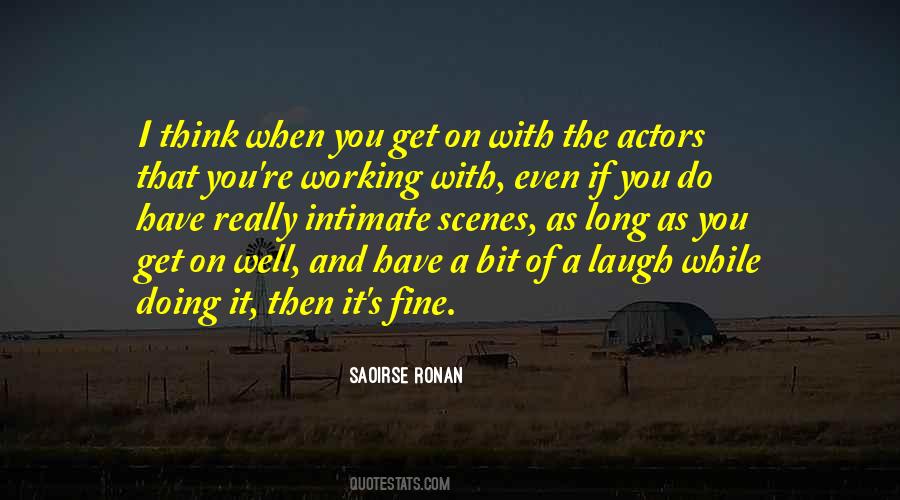 #18. The only one that I have to go and see is Brooklyn. I was surprised to see it get the best picture nod, but Saorise Ronan, she's very mesmerizing; she has probably the most piercing set of eyes in Hollywood. - Author: Bun B.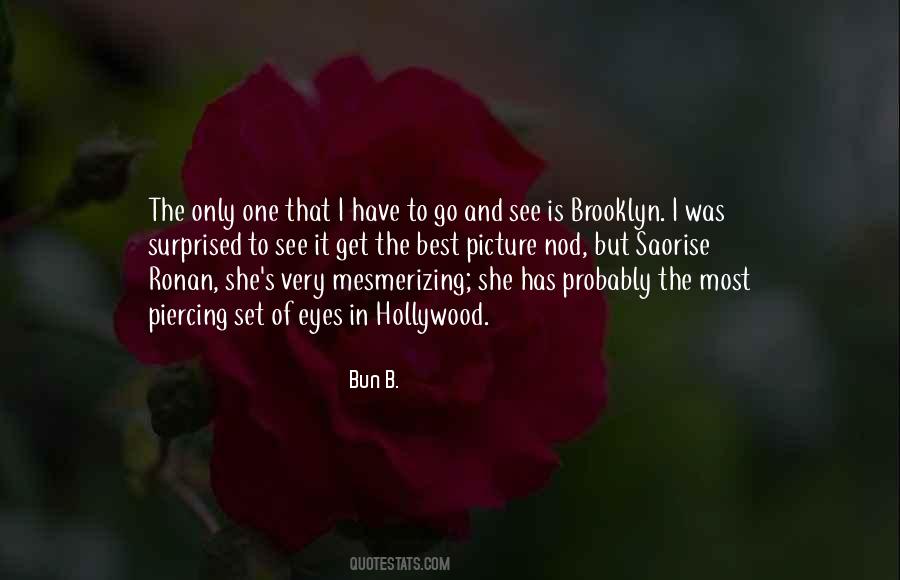 #19. Good luck with that pain that I bring you tonight, Liliandra. That's more luck then you gave for the pain you've brought me. - Author: Chani Lynn Feener
#20. He tipped his head to Ronan and looked warily at Bowser. "Sir."
"David, this is Ronan McGuire and his partner, Bowser," Maddy said. "They're two of New York's finest. - Author: Sara Humphreys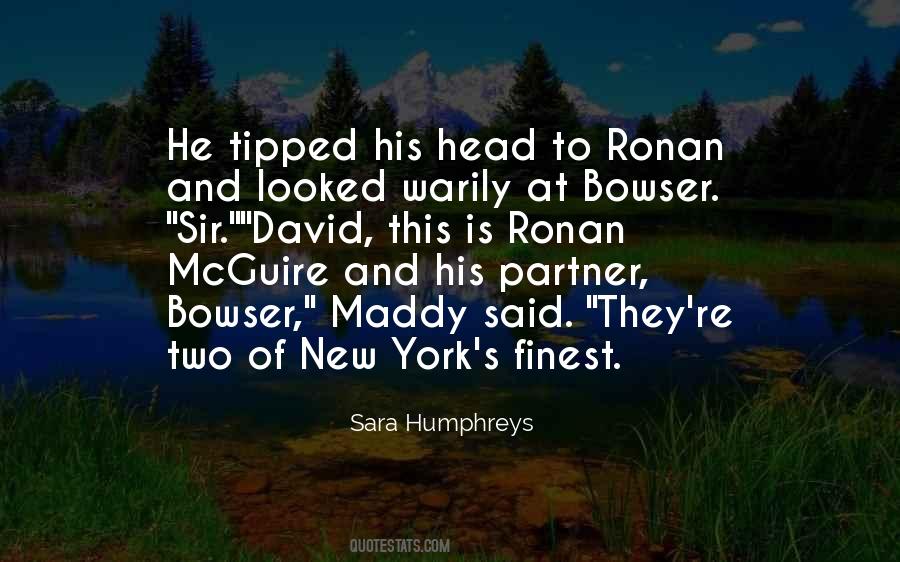 #21. You don't have to be better, or healed, or over your husband. You just have to be here. That's all I'm asking for. I'm not asking for forever. I'm just asking you to be here, now, with me. - Author: Anne Calhoun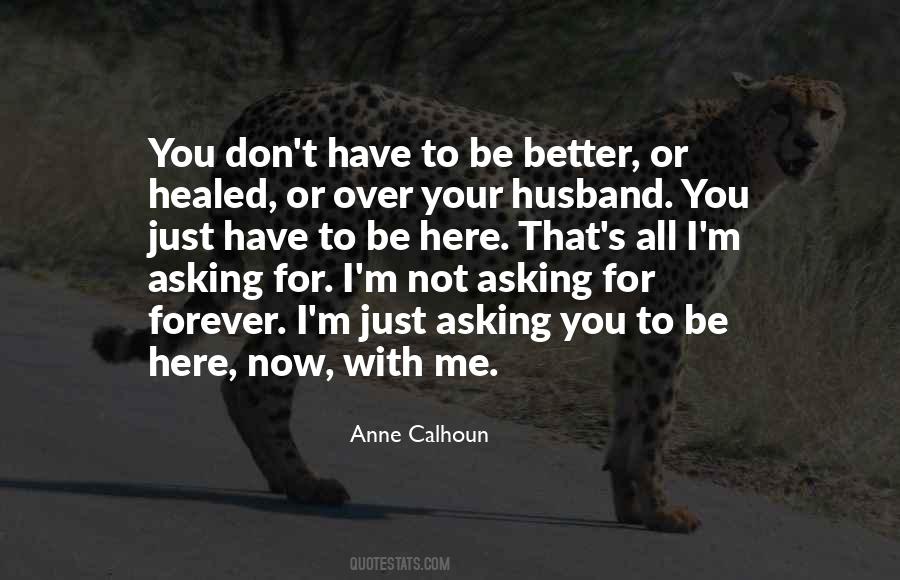 #22. Noah," Ronan said tenderly, placing his palm on top of Noah's cold, seven-years-dead hand, "you're starting to piss me off. - Author: Maggie Stiefvater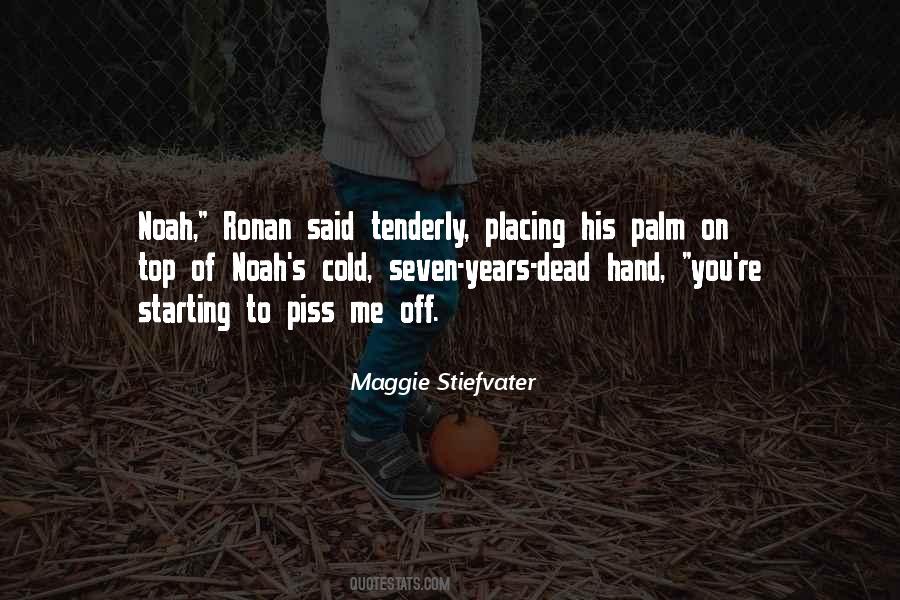 #23. Let's leave her," Ronan said. Gansey replied, "If we abandoned people in caves because they were crazy, you'd still be back in Cabeswater. - Author: Maggie Stiefvater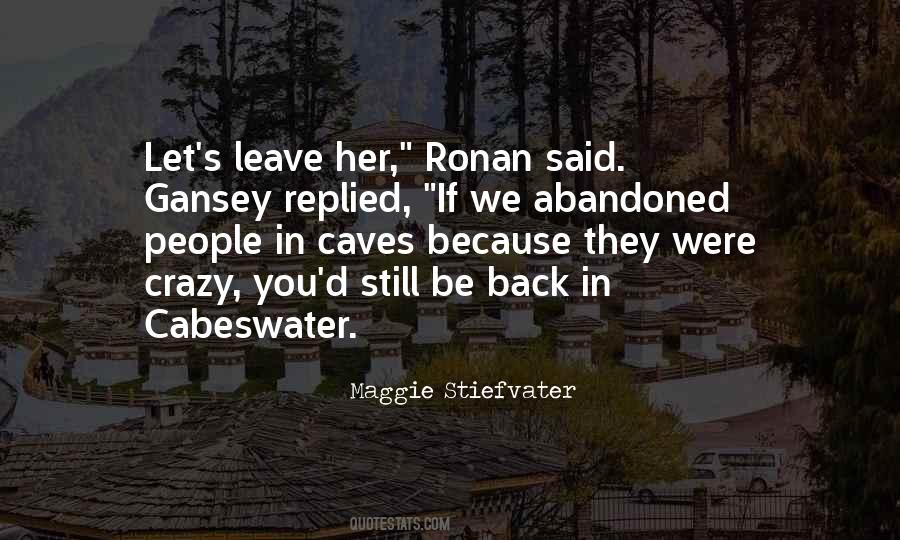 #24. It's incumbent on good public servants to maintain their voices and originality of thinking. - Author: Ronan Farrow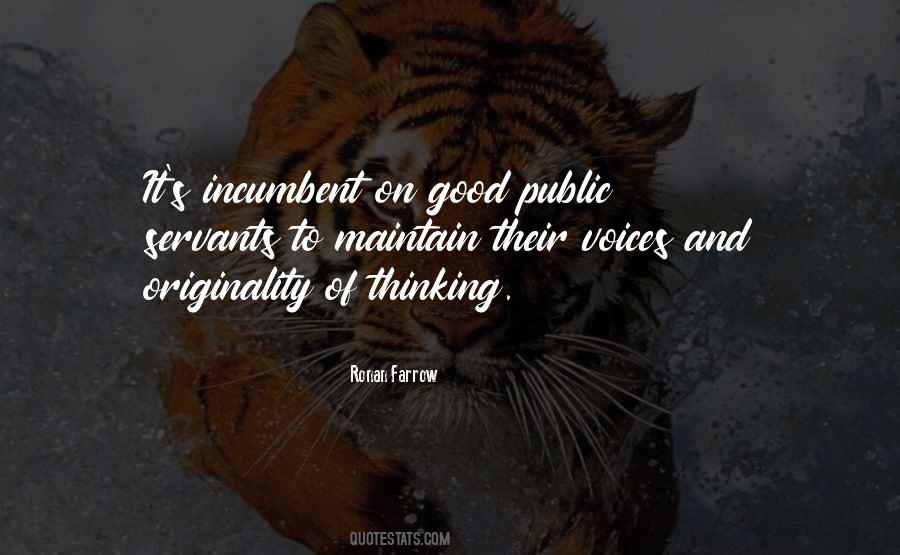 #25. But Adam lingered for a moment after he cast off the covers and stood. Here he was, waking in the Lynch home, wearing last night's clothing that still smelled of smoke from the grill, having overslept the weight class he had this morning by a magnitude of hours. His mouth remembered Ronan Lynch's. - Author: Maggie Stiefvater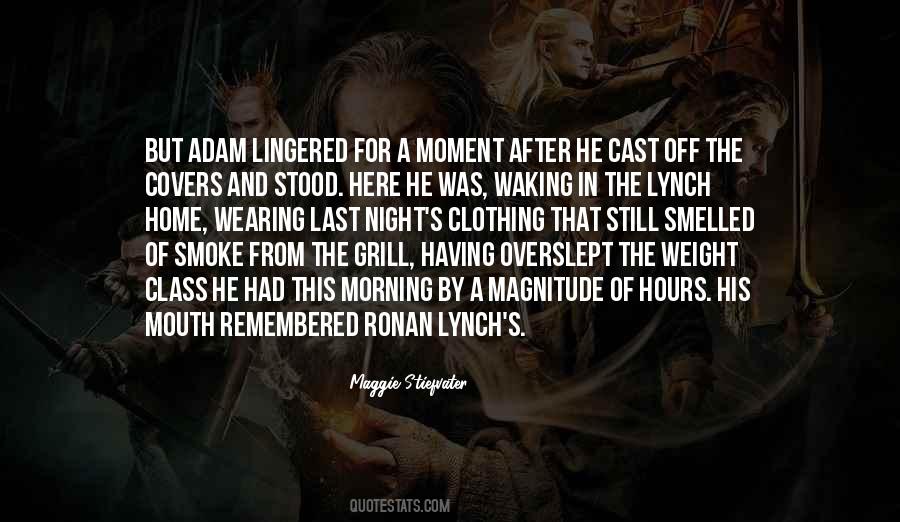 #26. Saw him where?"
"While I was sitting outside with one of my half aunts."
This seemed to satisfy Ronan was well, because he asked, "What's the other half of her?"
"God, Ronan," Adam said. "Enough. - Author: Maggie Stiefvater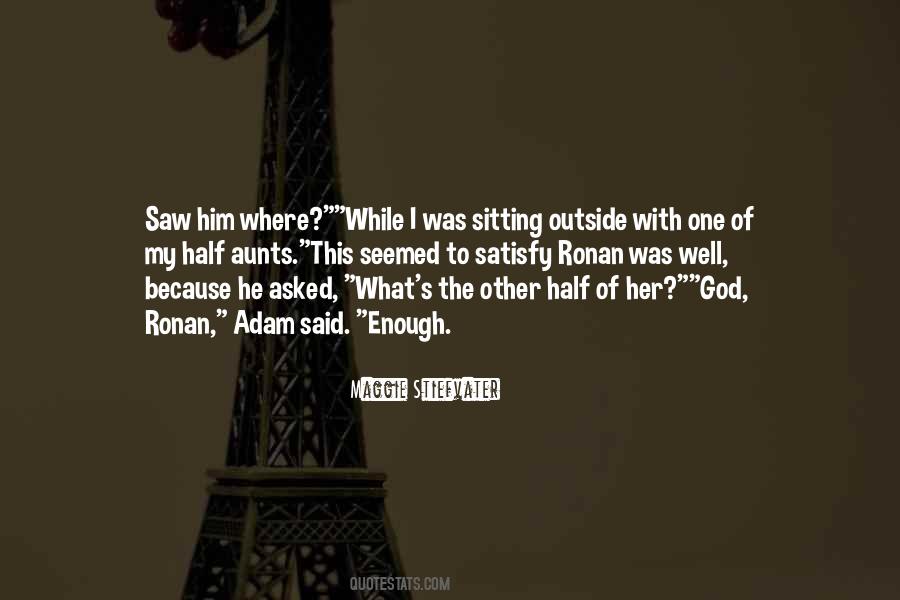 #27. I've basically grown up with Harry Potter, as so many kids my age have. It's kind of a part of my life. - Author: Saoirse Ronan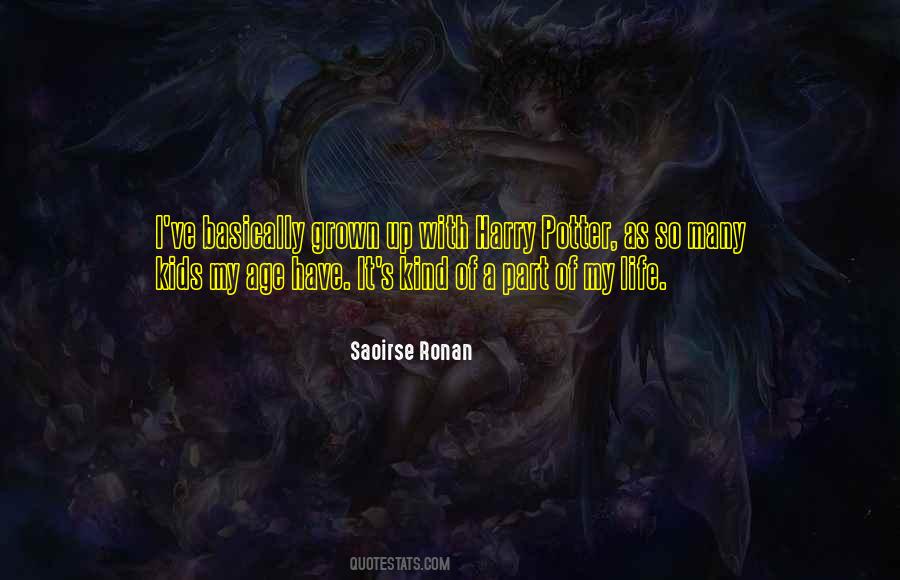 #28. Ronan sometimes dreamt of Adam, too, the latter boy sullen and elegant and fluently disdainful of dream-Ronan's clumsy attempts to communicate. - Author: Maggie Stiefvater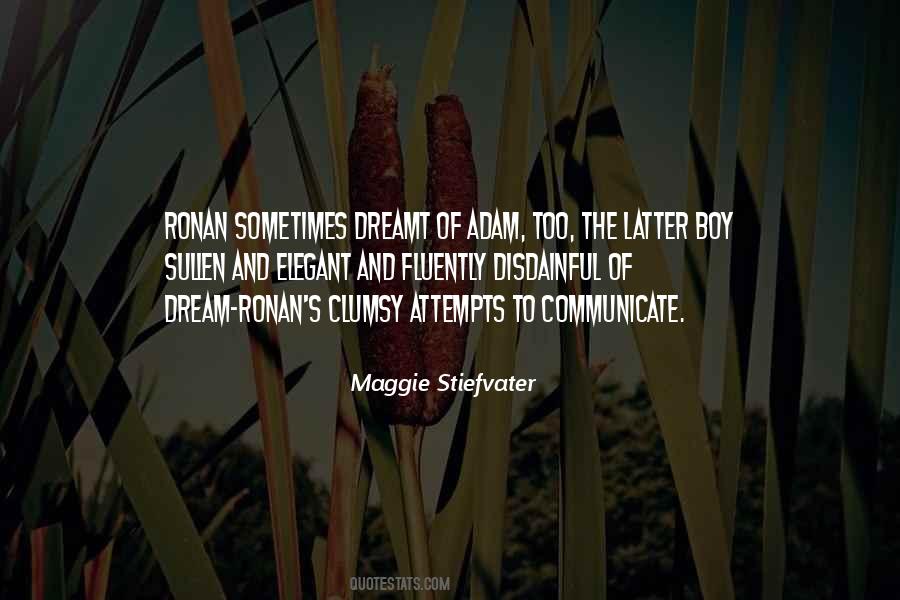 #29. She can't make me," Gansey said.
"She doesn't have to," Ronan sniffed. "Mama's boy."
"Dream me a solution."
"Don't have to. Nature already gave you a spine. You know what I say? Fuck Washington. - Author: Maggie Stiefvater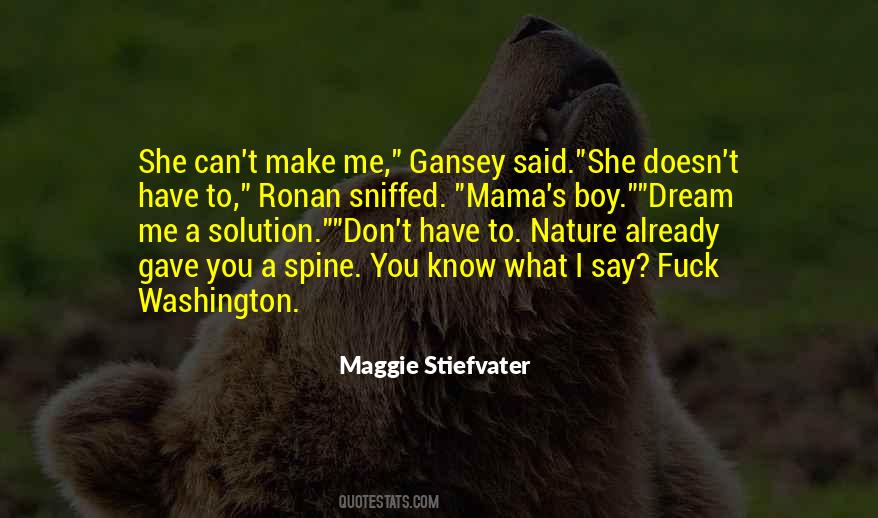 #30. You don't think I'm going to deflower you under your father's roof, do you? - Author: Amanda Ashley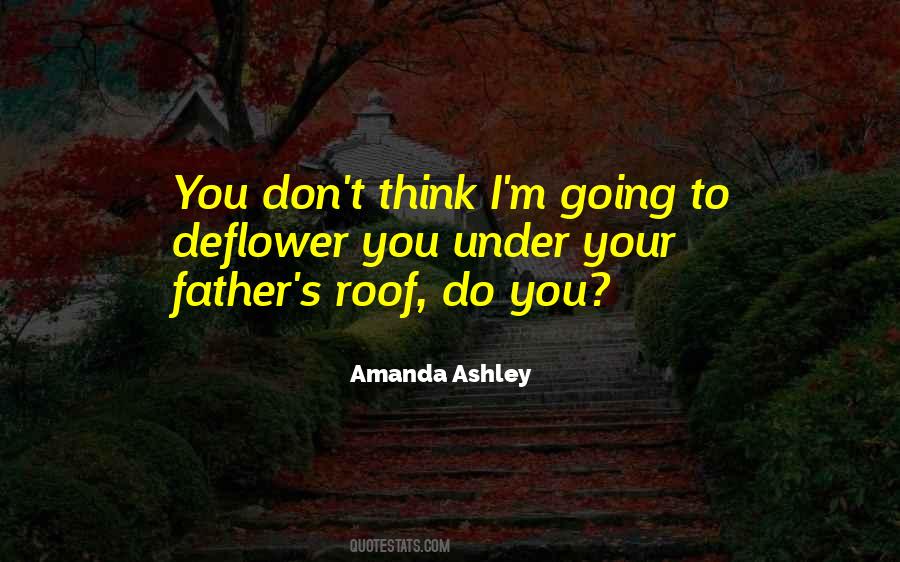 #31. I don't look at rushes, or I don't go to the dailies. I don't even really look at playback ... unless it's an action scene or a move that I need to do better, something like that. - Author: Saoirse Ronan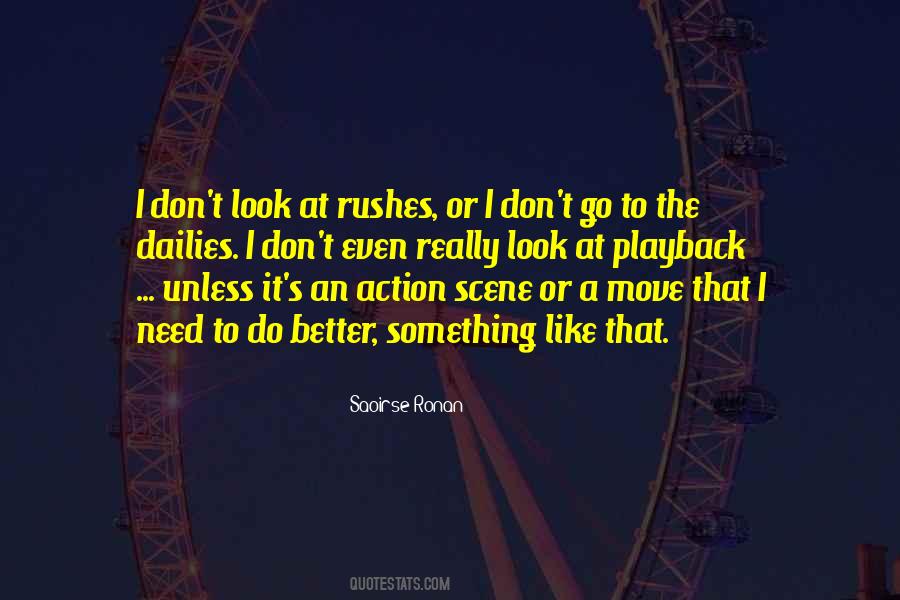 #32. I grew up my whole life in Ireland and obviously sound very, very Irish. I feel like it's just one of those things that just charms the socks off of people. - Author: Saoirse Ronan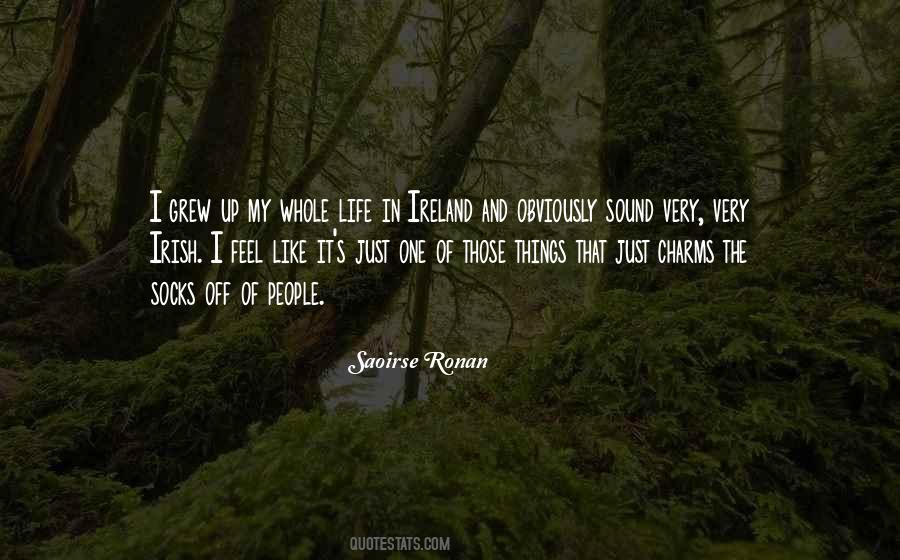 #33. Ronan said, "I'm always straight."
Adam replied "Oh, man, that's the biggest lie you've ever told. - Author: Maggie Stiefvater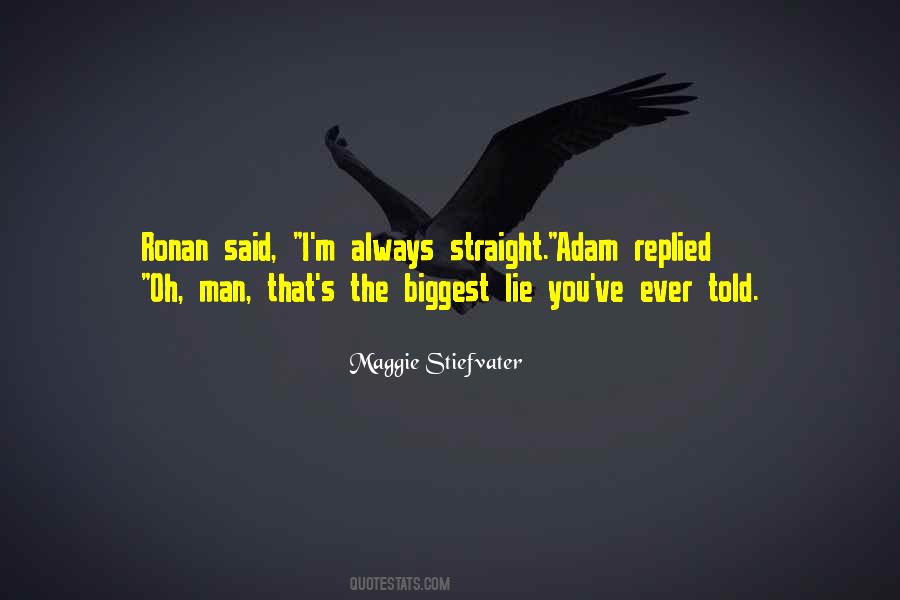 #34. I like films where there's a relationship between two women. I always think that's lovely to watch on the screen. - Author: Saoirse Ronan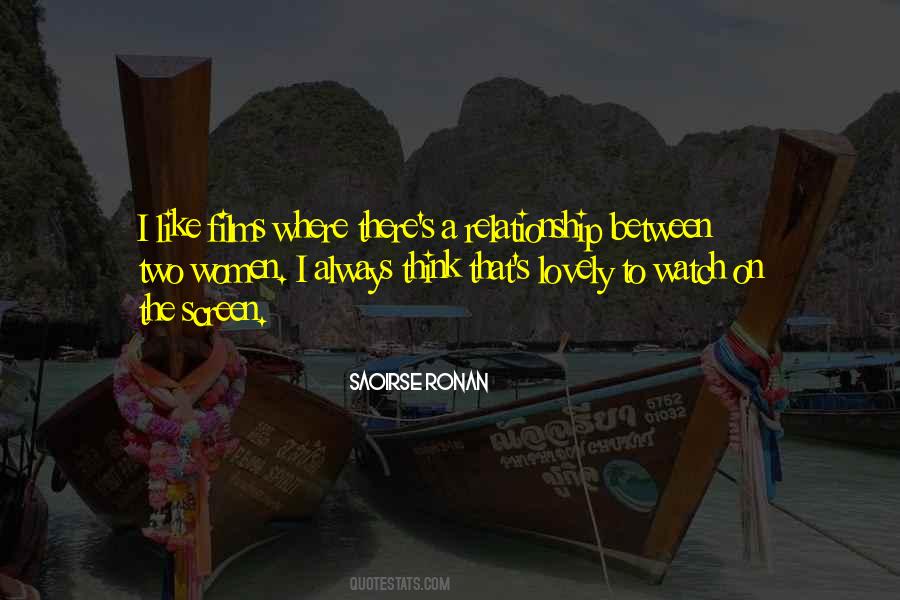 #35. At the sight of Gansey's Aglionby sweater, Adam's father had charged out, firing on all cylinders. For weeks after that, Ronan had called Gansey "the S.R.F.," where the S stood for Soft, the R stood for Rich, and the F for something else. - Author: Maggie Stiefvater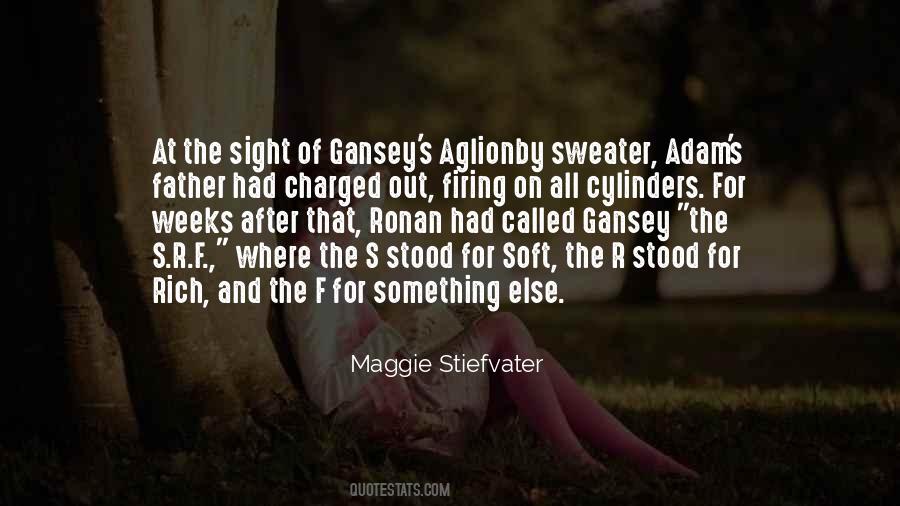 #36. Adam lived in an apartment located above the office of St. Agnes Catholic Church, a fortuitous combination that focused most of the objects of Ronan's worship into one downtown block. - Author: Maggie Stiefvater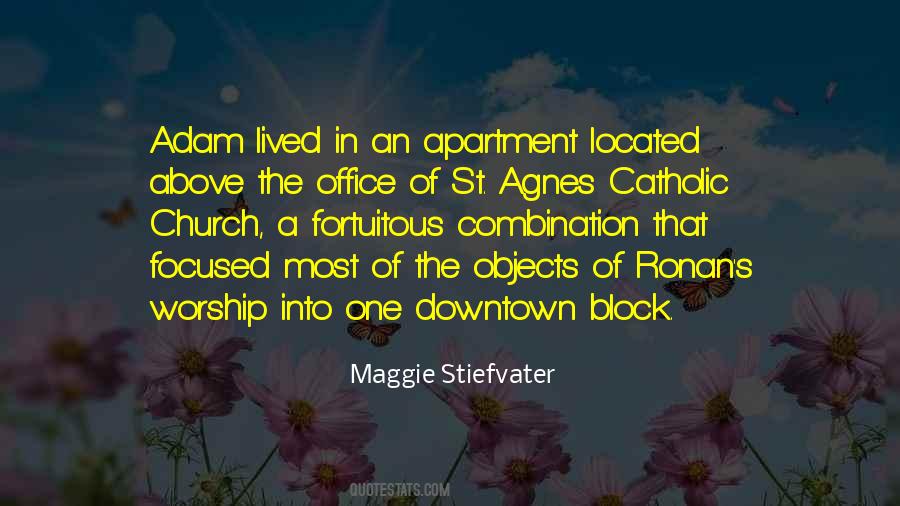 #37. That's what acting is. You're pretending to be someone else. - Author: Saoirse Ronan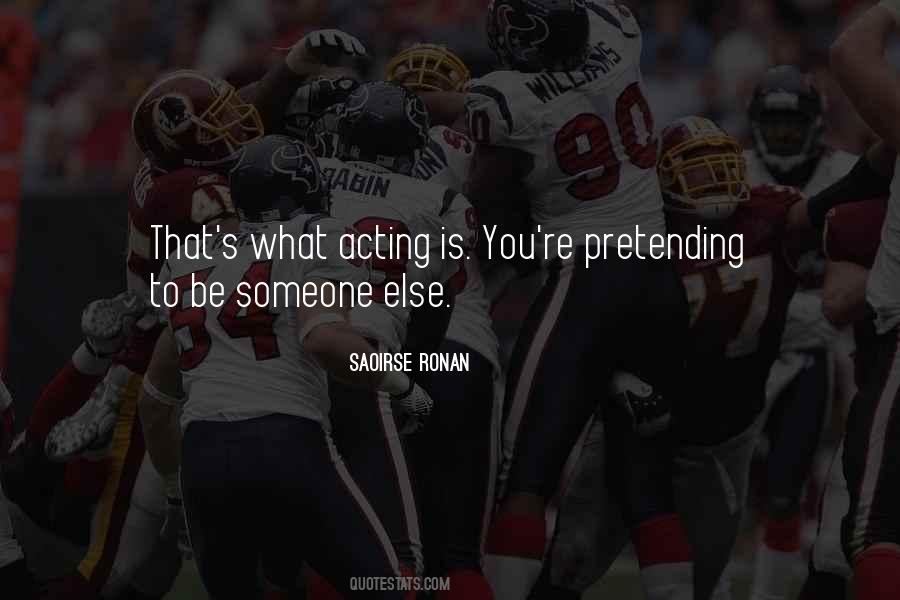 #38. 'Romeo And Juliet' is the classic love story. When two lovers are separated and trying to get back to one another, that's fiercely romantic and something you become glued to. - Author: Saoirse Ronan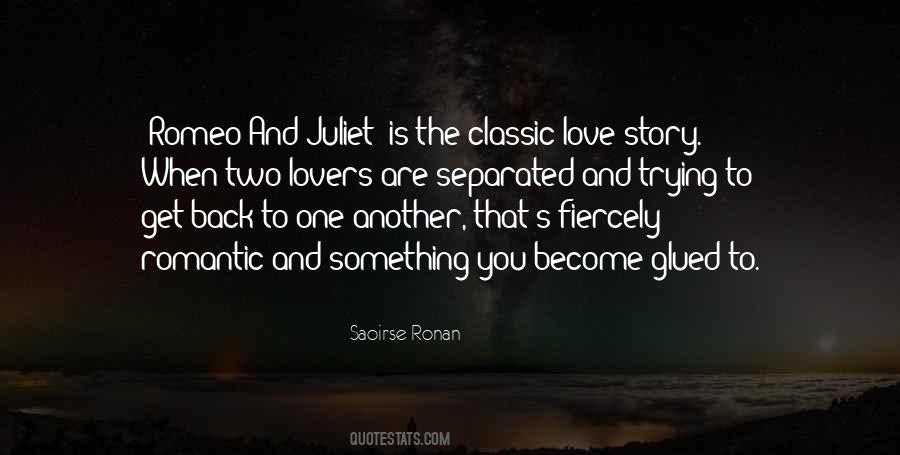 #39. Pope Francis has stressed humility and austerity - a far cry, according to many, from the predecessor's bling and Ferragamo shoes - those were pretty entertaining. And he's translating all of that into a policy agenda. - Author: Ronan Farrow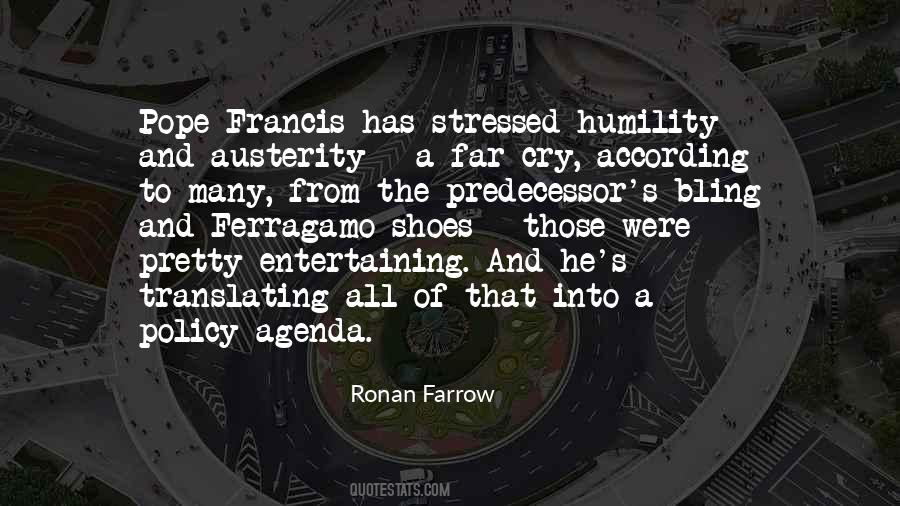 #40. Adam looked up at Ronan. "I know it was you," he said. "I figured it out. The rent."
He held Ronan's gaze for just a moment longer, until something inside Ronan unwound and he almost said something. - Author: Maggie Stiefvater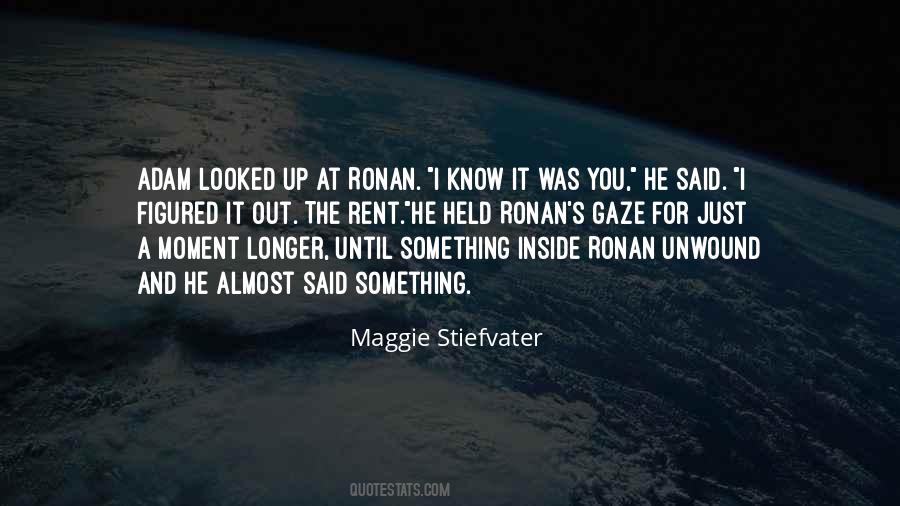 #41. There are a lot of people who say, 'Yeah yeah, I'm a feminist,' and they're not, actually. I wouldn't want to throw that word around, because it's a very strong thing. - Author: Saoirse Ronan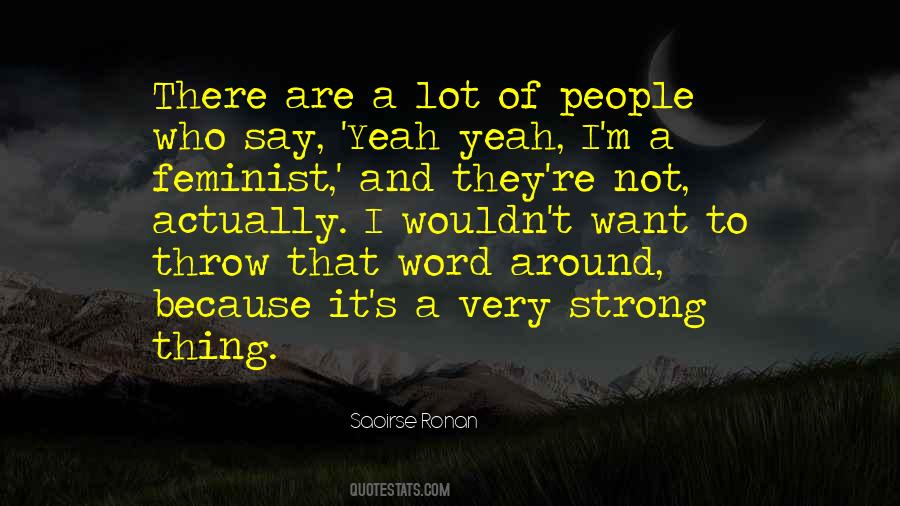 #42. I love the uilleann pipes and listen to Ronan Browne who's an uilleann piper. - Author: John Hurt
#43. I think it's important that we have strong, female characters in movies now, which can really leave an impression on people - especially young people - and that they're not 'sexy' or 'cool.' - Author: Saoirse Ronan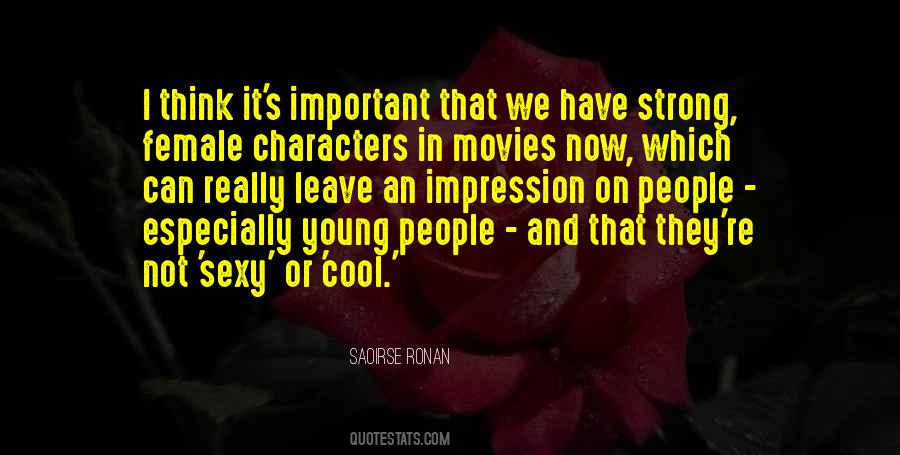 #44. The Deering General Store? Look at it. That's not a place to get a battery. That's a place to lose your wallet. Or your virginity. - Author: Maggie Stiefvater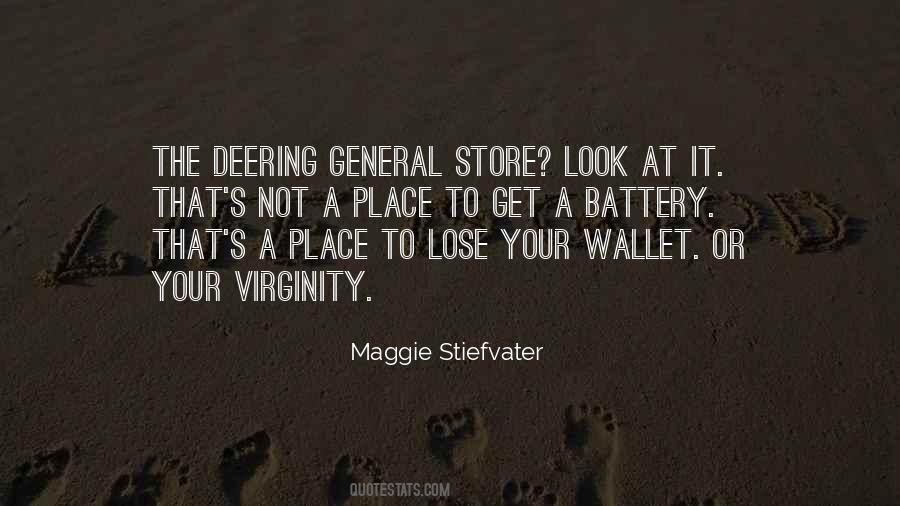 #45. There's a curse on me as there's a curse on the Larkin name. The curse comes back, again and again, to taunt me! Ronan! Kilty! Tomas! And now me! What are the Irish among men? Are we lepers? Are we a blight? Will there ever be an end to our tears? - Author: Leon Uris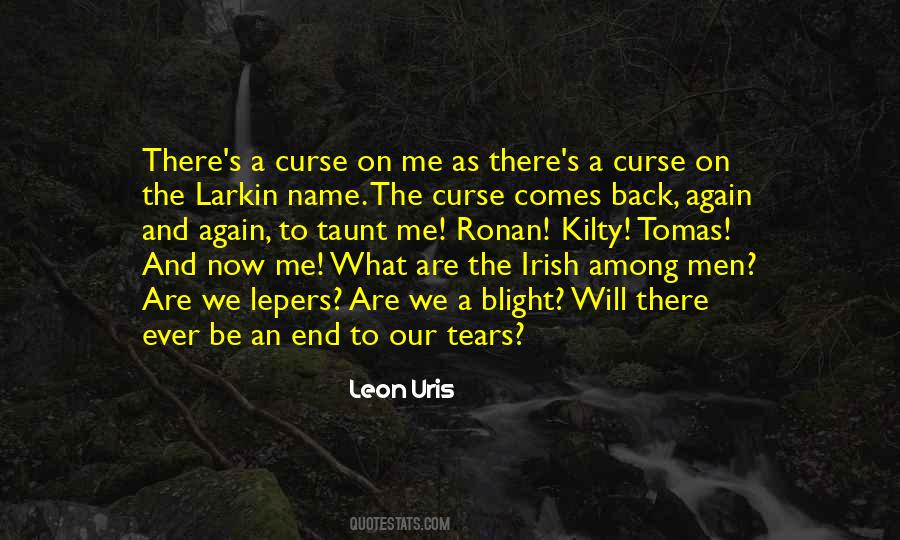 #46. this free-man's prison known as life. - Author: Vanessa Ronan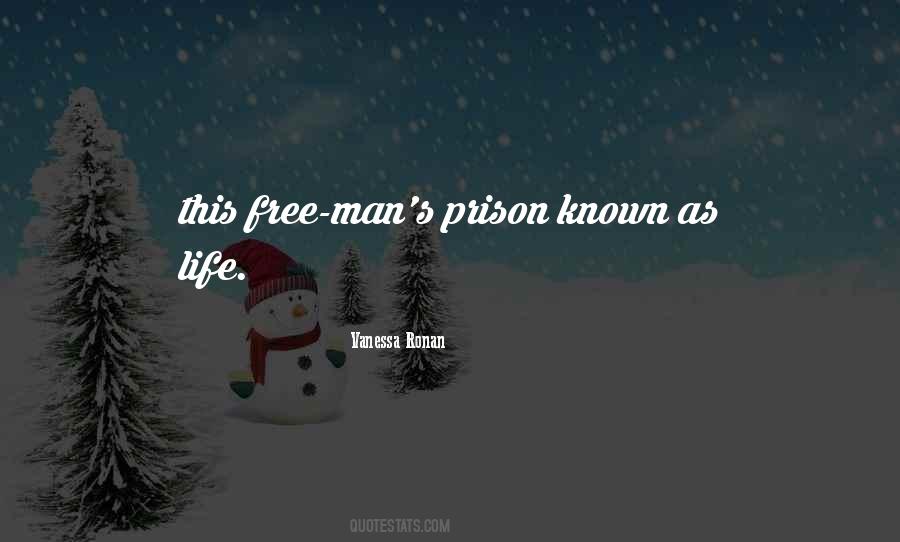 #47. Vampire teeth really aren't very efficient, are they? It looks very messy. I'm not sure it's the best way to get a pint off anyone. - Author: Saoirse Ronan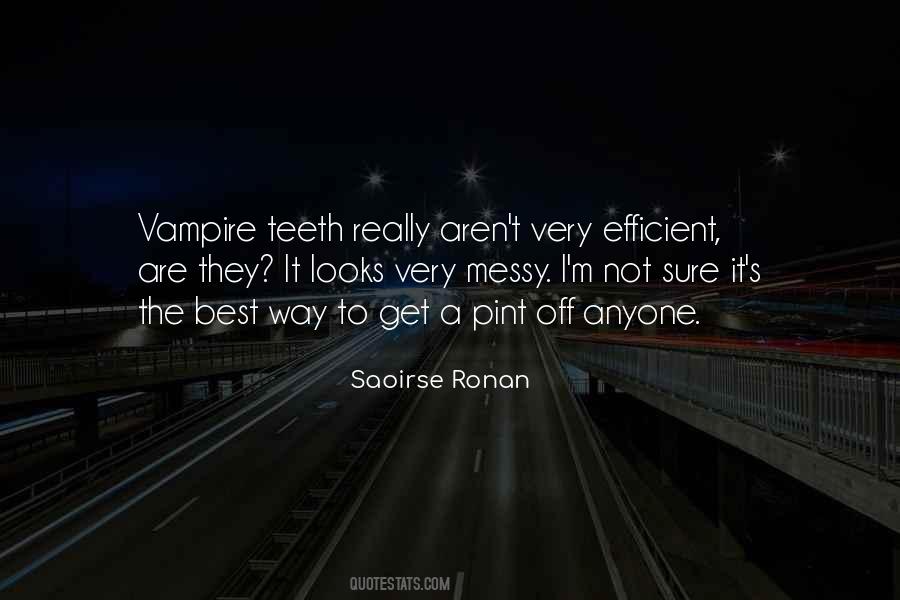 #48. Good evening," said Ronan. "Students, are you? And do you learn much, up at the school?"
"Erm -"
"A bit," said Hermione timidly.
"A bit. Well, that's something." Ronan sighed. - Author: J.K. Rowling
#49. Happy Father's Day
or as they call it in my family, happy brother-in-law's day. - Author: Ronan Farrow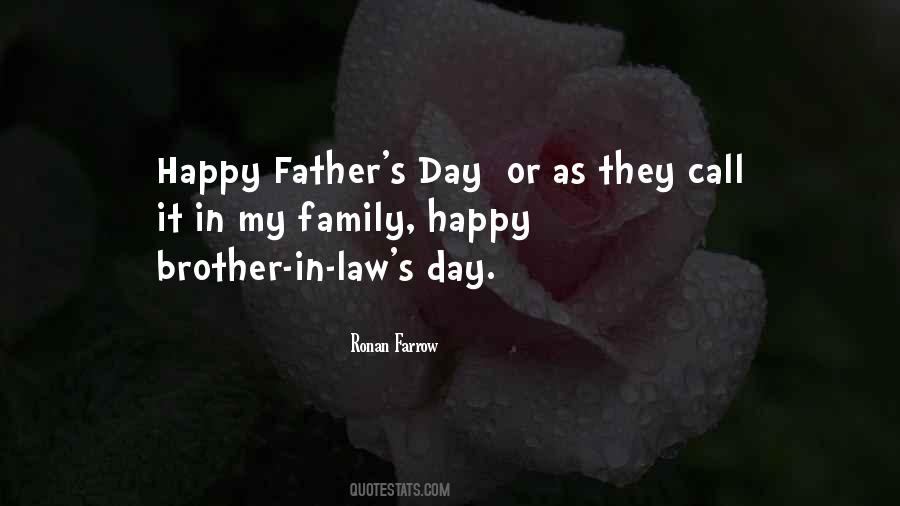 #50. Adam understood, then, that Gansey and Blue's awe changed this place. Ronan and Adam may have seen this place as magical, but Gansey and Blue's wonder made it holy. - Author: Maggie Stiefvater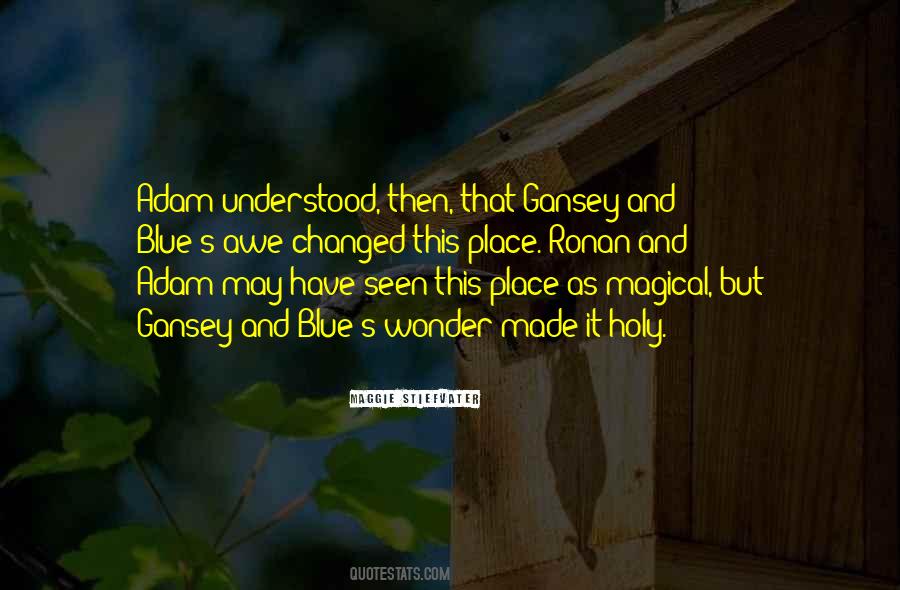 #51. Her name's Chainsaw," replied Ronan, without looking up. Then: "Noah. You're creepy as hell back there. - Author: Maggie Stiefvater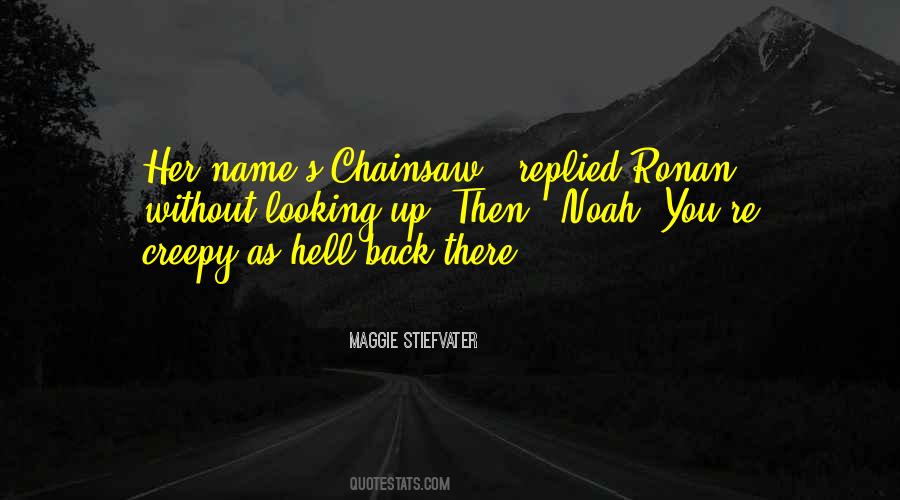 #52. Our culture has kind of let the concept of the Renaissance Man die out. We don't really tell the kids that it's okay to bounce around the world, work odd jobs, and do six different things. - Author: Ronan Farrow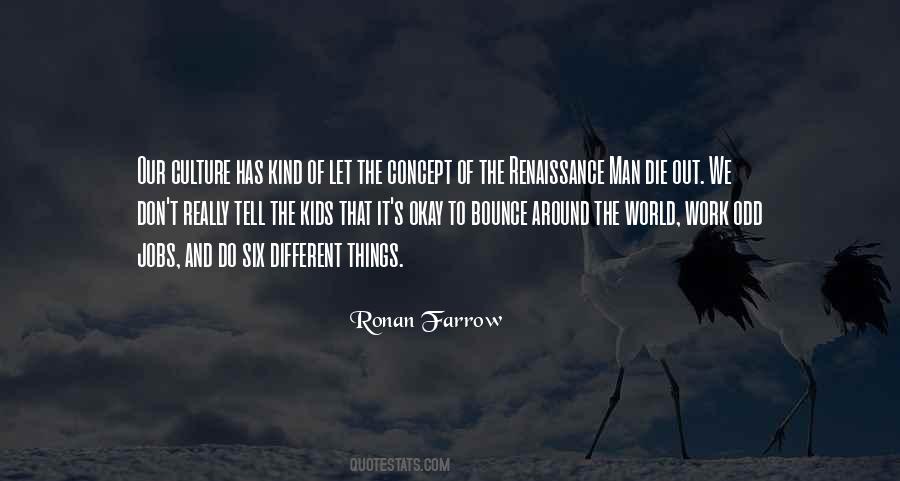 #53. What we do every St. Patty's day, which is wear green and drink a lot of Guinness. And maybe cry a little bit and laugh, and everyone will have to sing a song. That's how every funeral, christening, and wedding ends up in Ireland. Everyone ends up having to sing a song by the end of it. - Author: Saoirse Ronan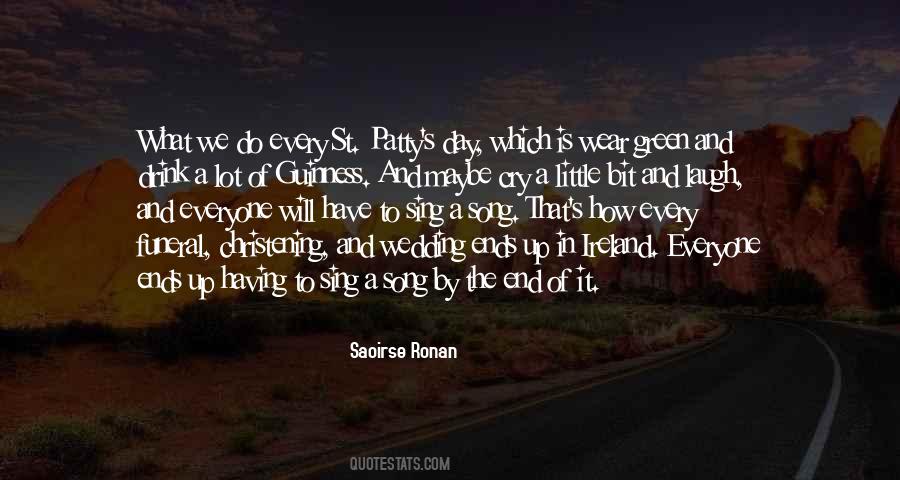 #54. Adam and Ronan lurked in the hall, eavesdropping, too cowardly to face Calla's wrath. - Author: Maggie Stiefvater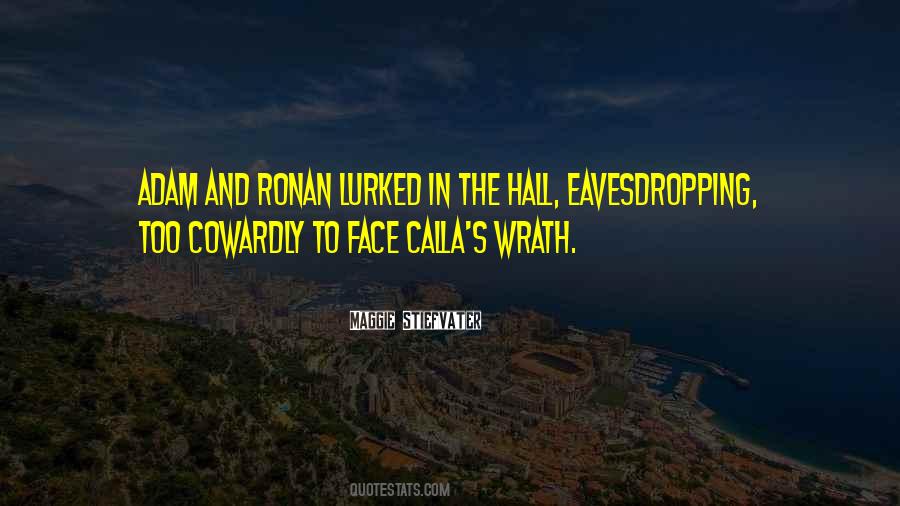 #55. One of Calla's eyebrows momentarily considered punching the woman. She said, "Why didn't you just leave her?"

From the hall, Ronan shot a superior look at Gansey. - Author: Maggie Stiefvater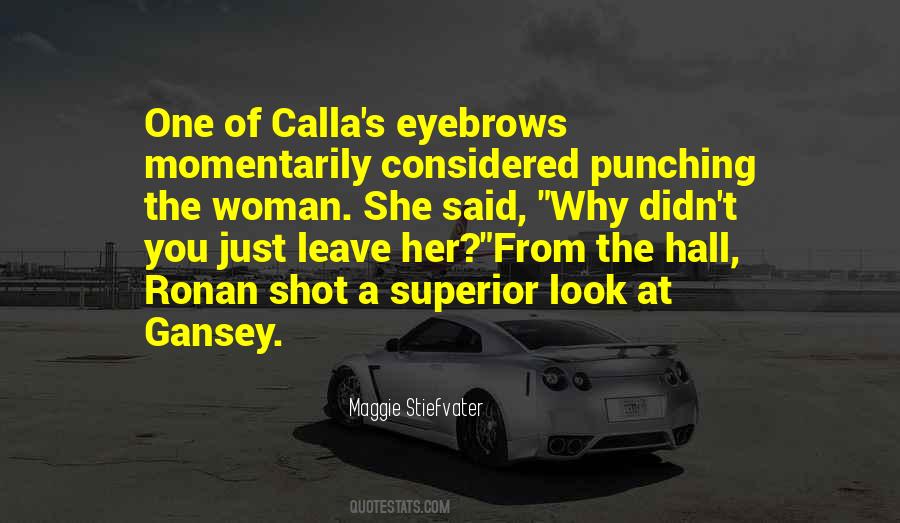 #56. In Ronan's hand, the mask was as thin as a sheet of paper, still warm from Adam's gasped breaths. Orphan Girl buried her face in his side, her body shaking with sobs. Her tiny voice was muffled: "Tollerere me a hic, tollerere me a hic ... "
Take me away from here, take me away from here. - Author: Maggie Stiefvater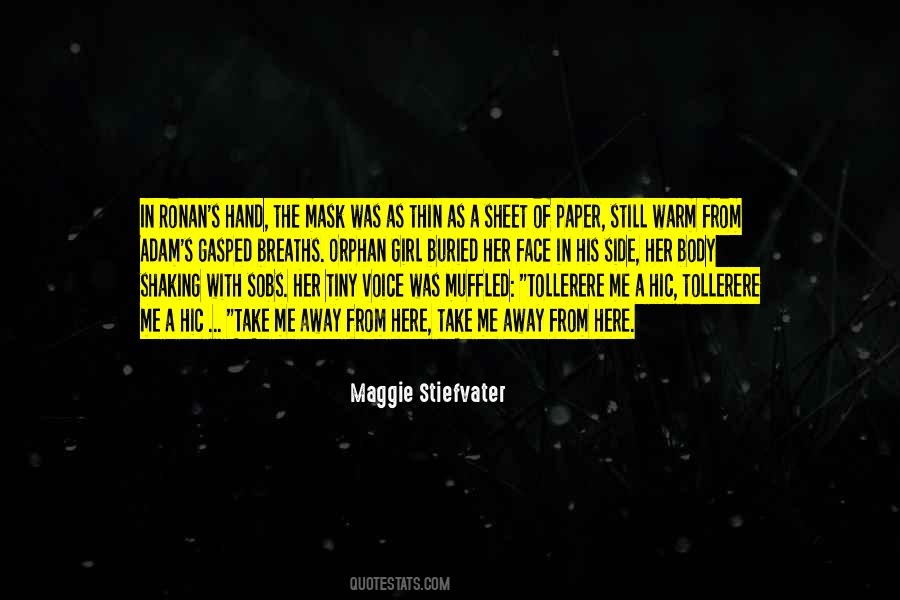 #57. Unlike Ronan, Adam's Aglionby jumper was second-hand, but he'd taken great care to be certain it was impeccable. He was slim and tall, with dusty hair unevenly cropped above a fine-boned, tanned face. He was a sepia photograph. - Author: Maggie Stiefvater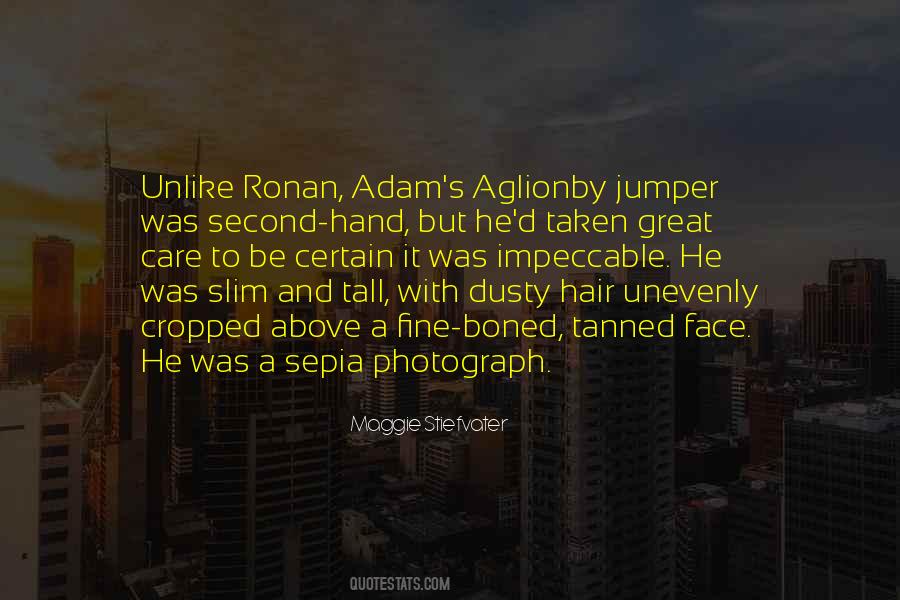 #58. Noah cackled and showed them the cassette. It boasted a handmade label marked with Ronan's handwriting: PARRISH'S HONDAYOTA ALONE TIME. The other side was A SHITBOX SING-ALONG. - Author: Maggie Stiefvater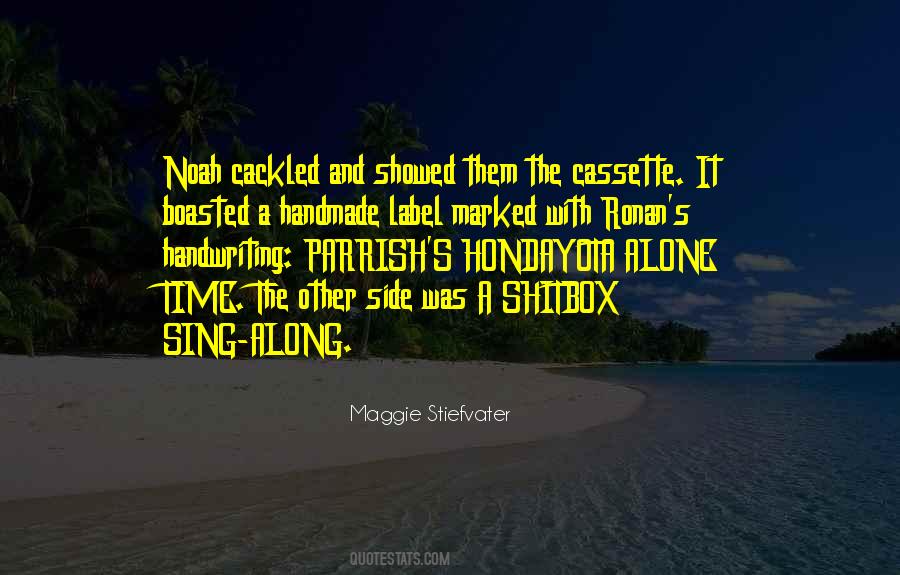 #59. Ronan could feel the size of the mountain under his feet. The oldness of it. Far below there was a heartbeat that wrapped around the world, slower and stronger and more inexorable than Ronan's own - Author: Maggie Stiefvater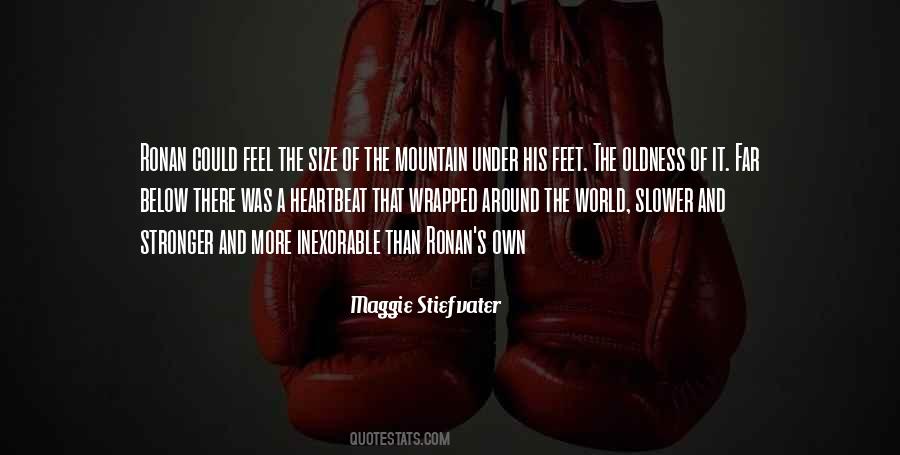 #60. What do you mean Ronan's a magical entity? Is he a demon? Because this all makes sense if so. - Author: Maggie Stiefvater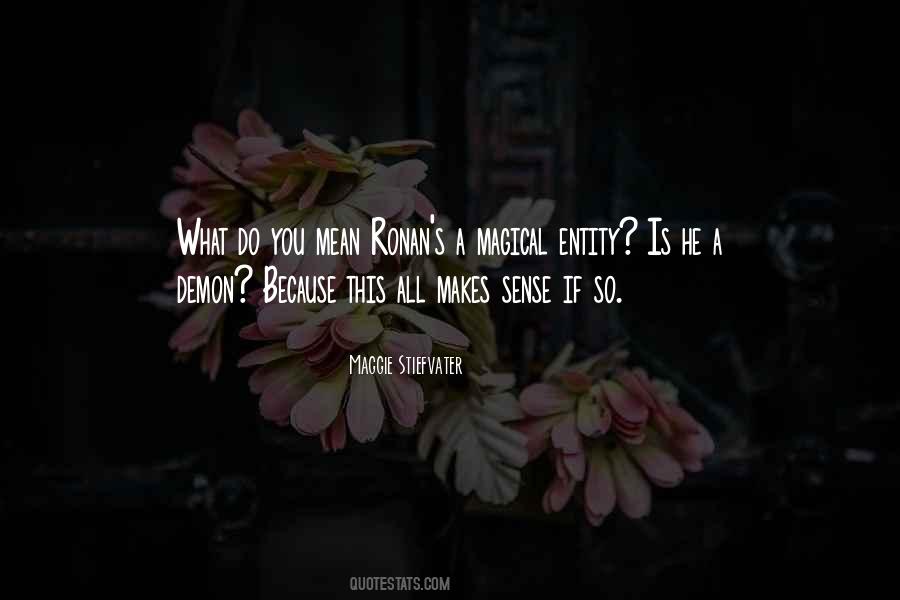 #61. She had dreams that shamed her in the morning, dreams where Ronan gave her a white powdered cake, yet spoke in Arin's voice. I made this for you, he said. Do you like it?
The powder was so fine that she inhaled its sweetness, but always woke before she could taste. - Author: Marie Rutkoski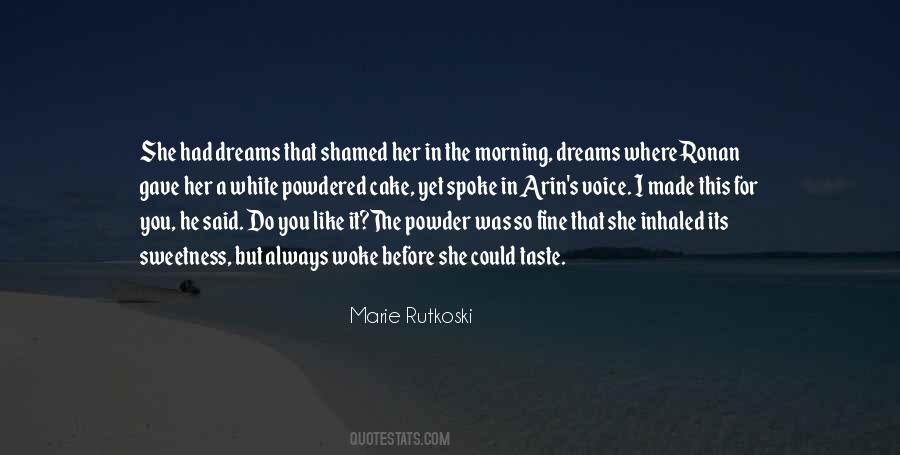 #62. Gansey and Adam are getting Adam's stuff so he can move in," Noah said. "Ronan went to the library."
" Move in! I thought he said ... wait-Ronan went where? - Author: Maggie Stiefvater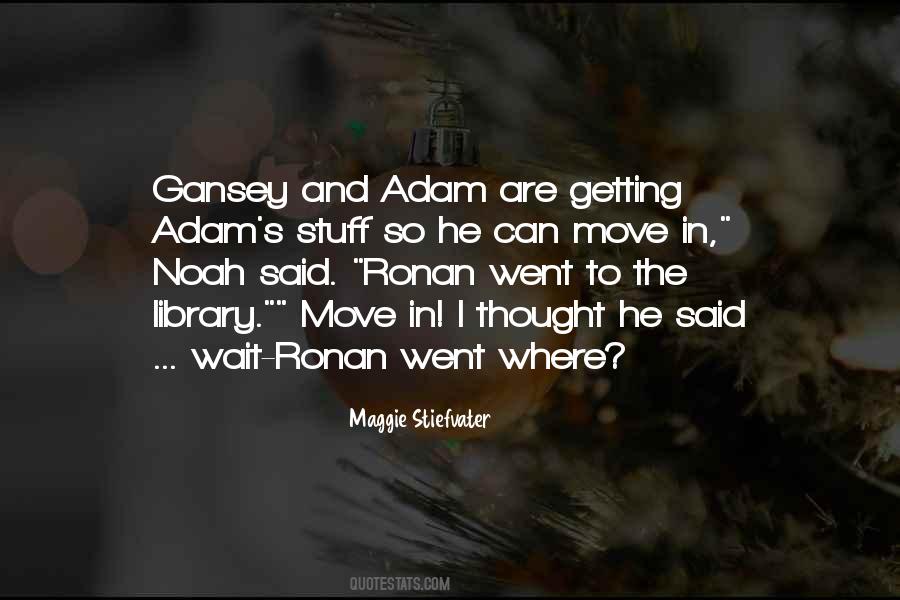 #63. Hillary Clinton respects good ideas wherever they come from. That's something I haven't seen in a lot of powerful people. - Author: Ronan Farrow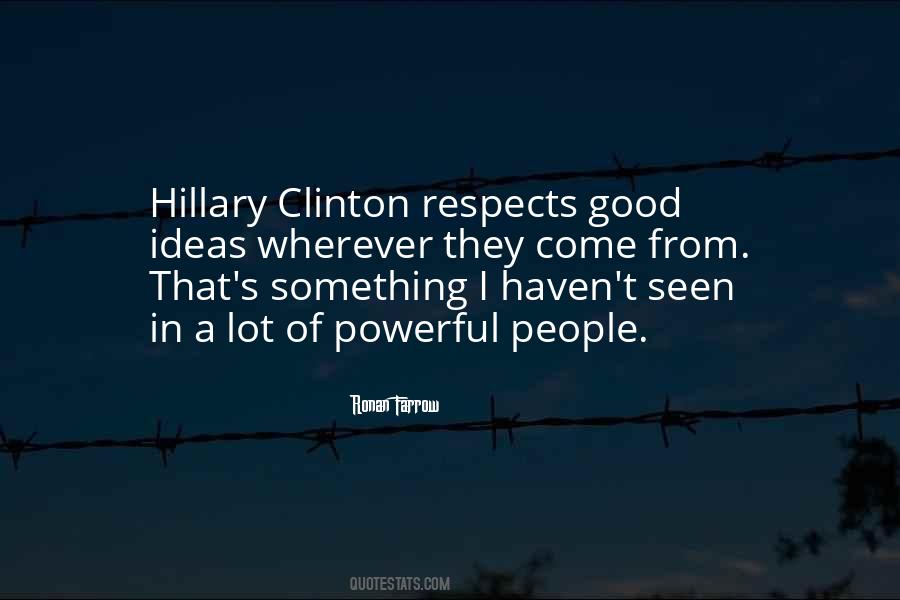 #64. From Ronan's room, he heard Noah's laugh. He and Ronan were throwing various objects from the second-story window to the parking low below. There was a terrific crash.
Ronan's voice rose, exasperated. Not that one, Noah. - Author: Maggie Stiefvater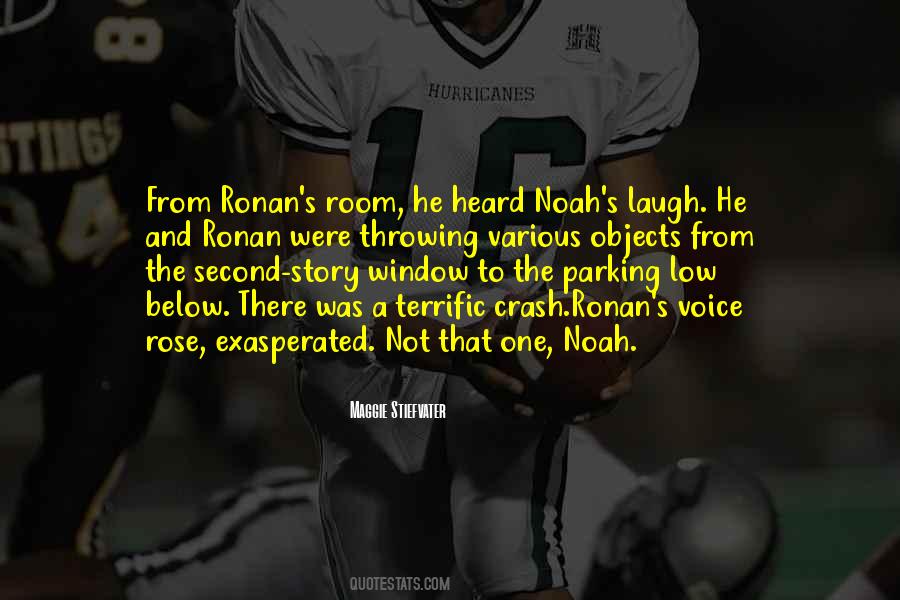 #65. Ronan," Noah said, "I have a super bad feeling."
"It's called being dead," Ronan replied. - Author: Maggie Stiefvater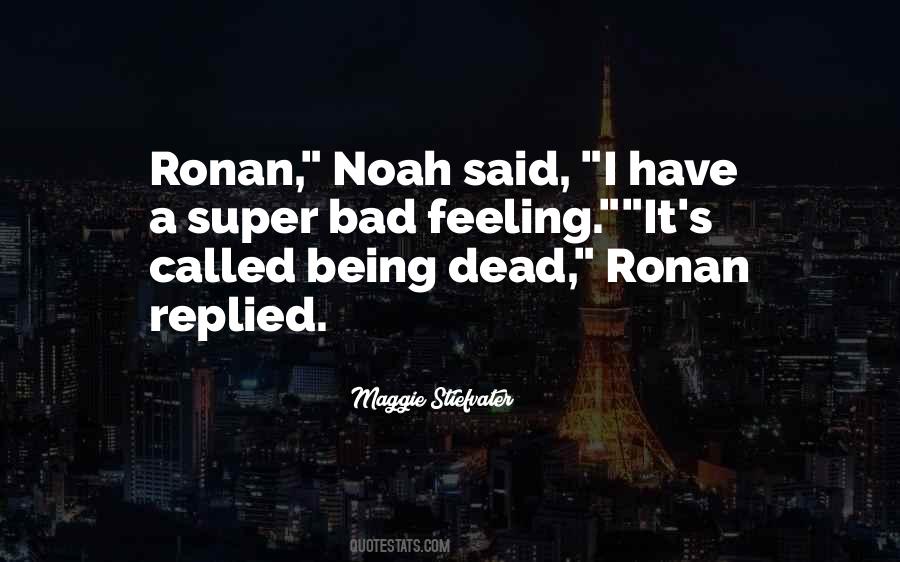 #66. Gansey's partying with his mother," Ronan said. He smelled like beer. "And Noah's fucking dead. But Parrish is here. - Author: Maggie Stiefvater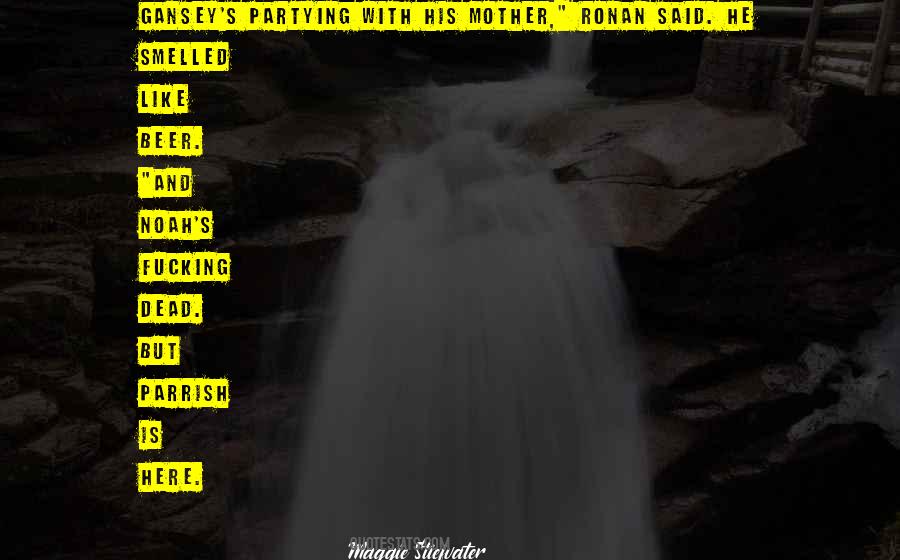 #67. Acting is one of these things that I can't really describe - it's just like, why do you love your mum and dad? You know, you just do. - Author: Saoirse Ronan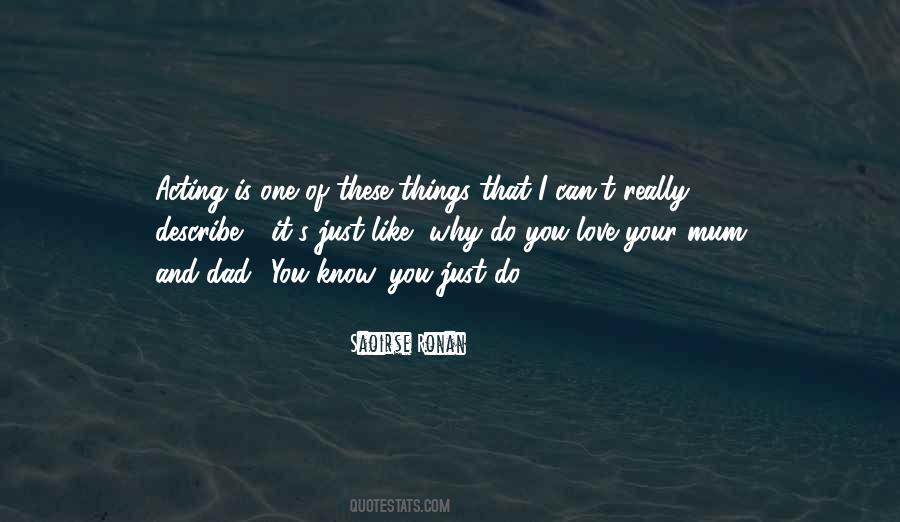 #68. Gansey's phone buzzed.
"Gansey, man, is this diseased tree cutting into your digital time?" Ronan asked.
The fact was the digital time was cutting into his diseased tree time. - Author: Maggie Stiefvater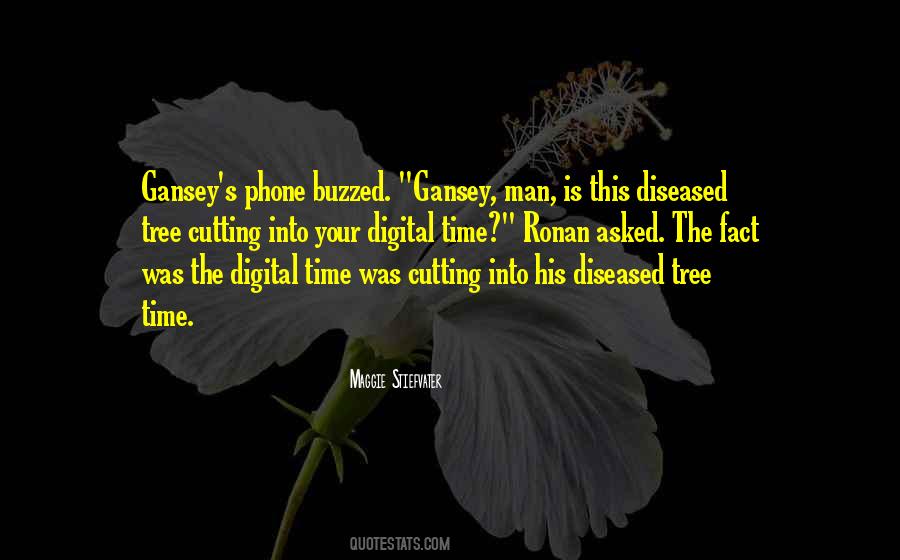 #69. Ronan and Declan Lynch were undeniably brothers, with the same dark brown hair and sharp nose, but Declan was solid where Ronan was brittle. Declan's wide jaw and smile said Vote for me while Ronan's buzzed head and thin mouth warned that this species was dangerous. - Author: Maggie Stiefvater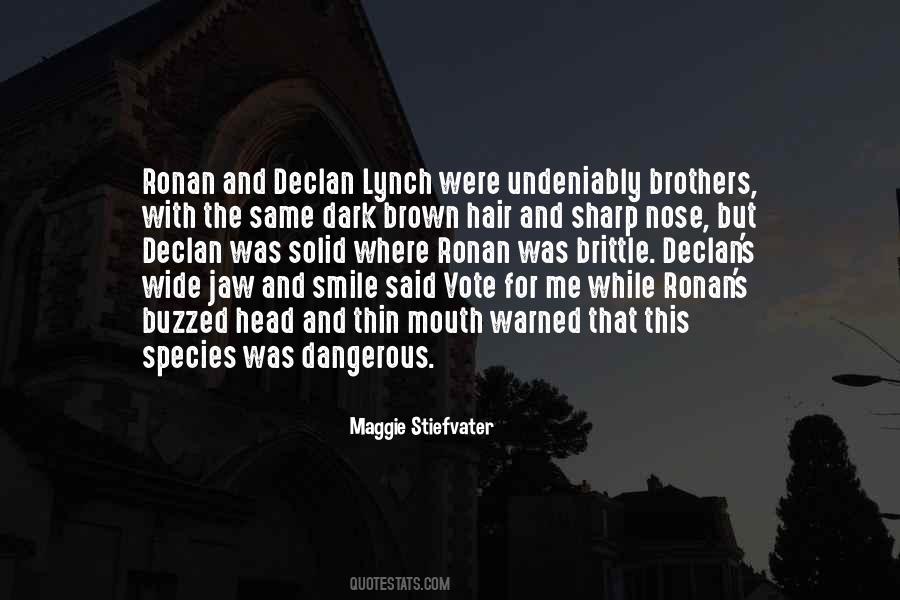 #70. Ronan was always saying that he never lied, but he wore a liar's face. - Author: Maggie Stiefvater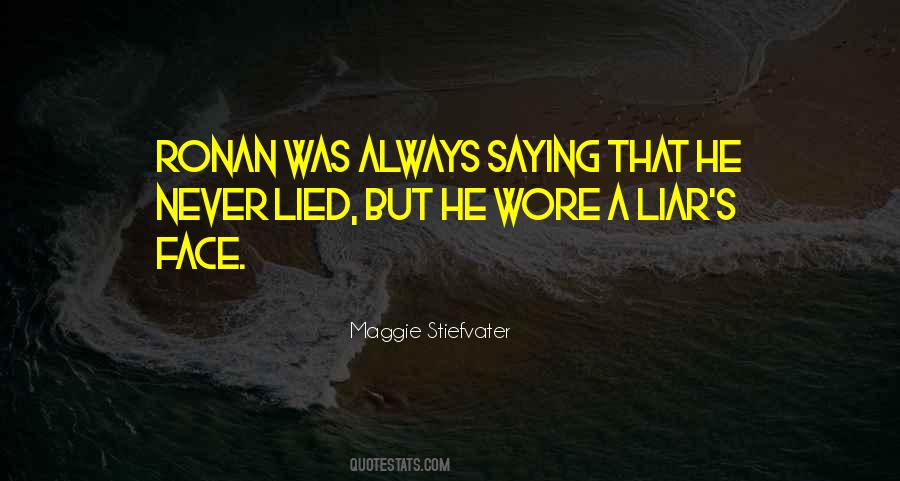 #71. Ronan, taking in Blue's posture and Gansey below, observed, "If you spit, Blue, it would land right in his eye."
Gansey moved to the opposite side of the bed with surprising swiftness, glancing at Adam and away again as quickly. - Author: Maggie Stiefvater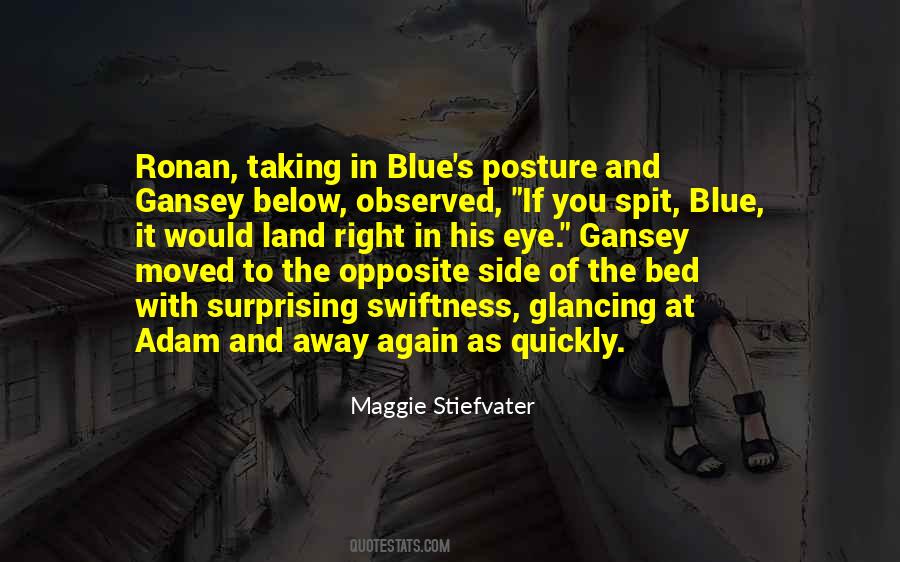 #72. Things have changed, Dreamer, you can feel it, and it's tearing you up inside.
Wanting to be closer to me. - Author: Chani Lynn Feener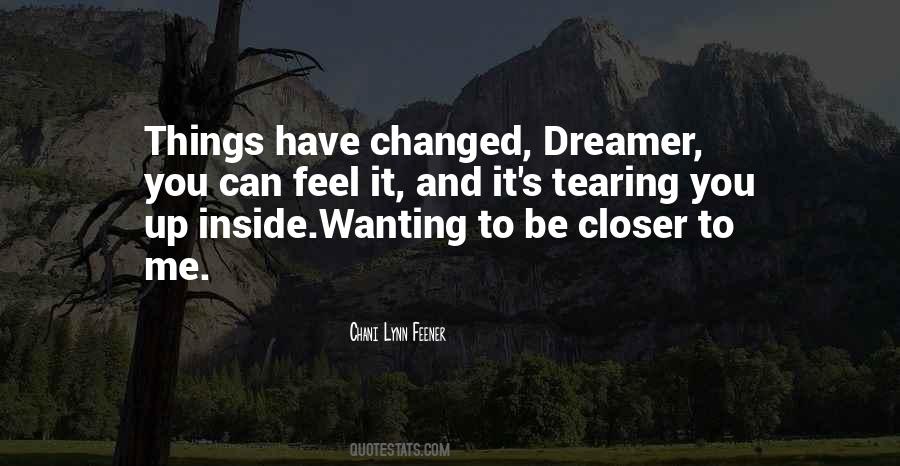 #73. Adam, on the other end of the boat, looked extremely unimpressed with Ronan's lack of heat tolerance. "I didn't say anything." "Whatever, man," Ronan replied. "I know that face. You were born in hell, you're used to it. - Author: Maggie Stiefvater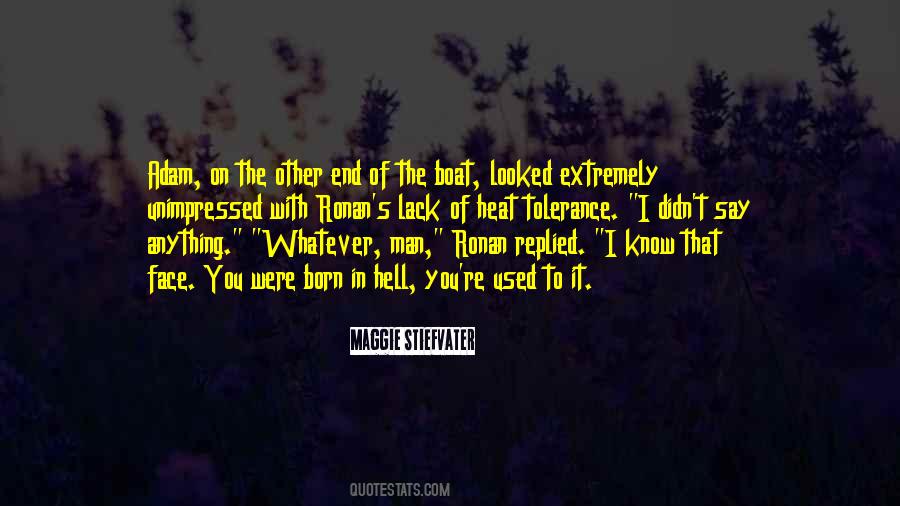 #74. But what [Gansey] said was, "I'm going to need everyone to be straight with each other from now on. No more games. This isn't just for Blue, either. All of us."
Ronan said, "I'm always straight."
Adam replied, "Oh, man, that's the biggest lie you've ever told."
Blue said, "Okay. - Author: Maggie Stiefvater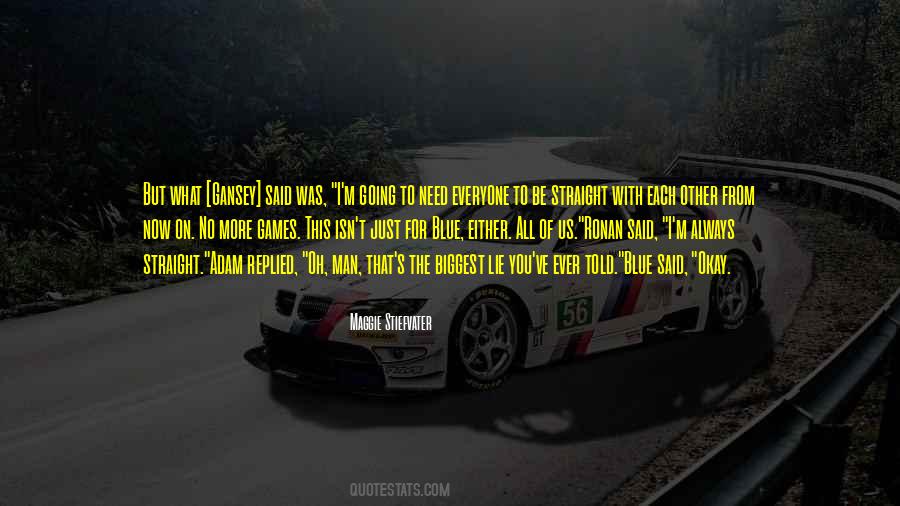 #75. Ronan's smile cut his face, but he looked kinder than Blue had ever seen him, like the raven in his hand was his heart, finally laid bare. - Author: Maggie Stiefvater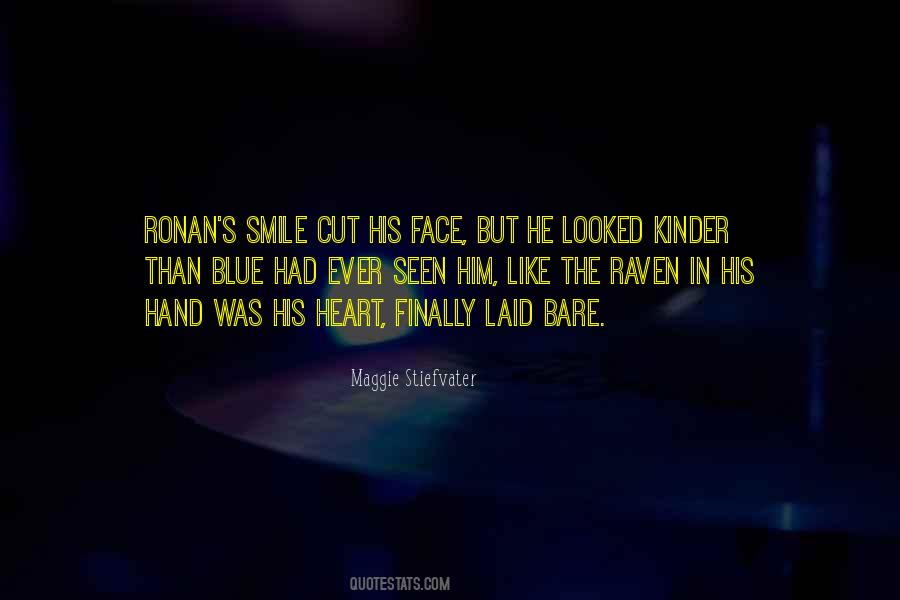 #76. You eat a lot of goat stomach when you're in North Africa. You eat whatever's put in front of you. I am a big proponent of that. - Author: Ronan Farrow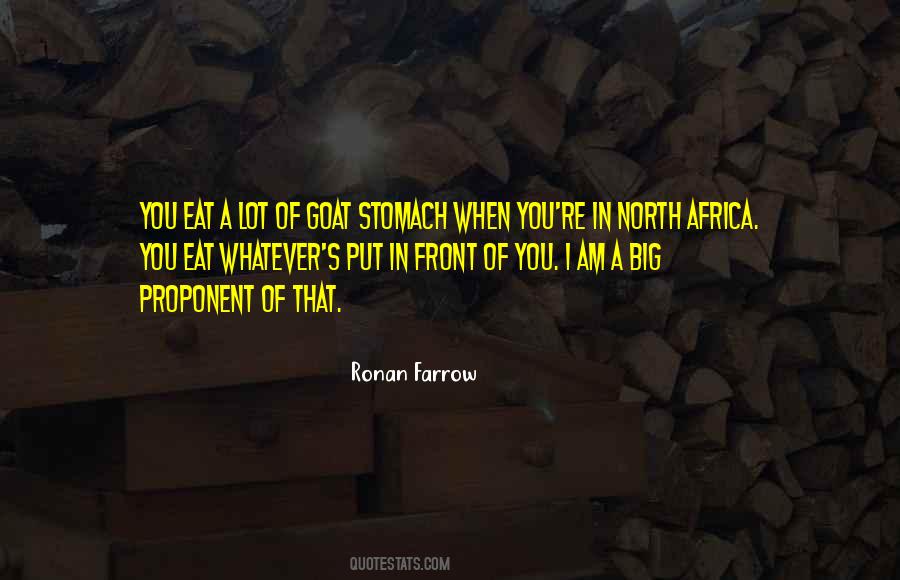 #77. Come again? I know, I know - that's what Lynch says. - Author: Maggie Stiefvater
#78. You were an Aglionby student." "Are," Noah said. "Were," Ronan said. "You don't go to classes." "Neither do you," Noah replied. "And he's about to be a were, too," Adam broke in. "Okay!" Blue shouted, her hands in the air. - Author: Maggie Stiefvater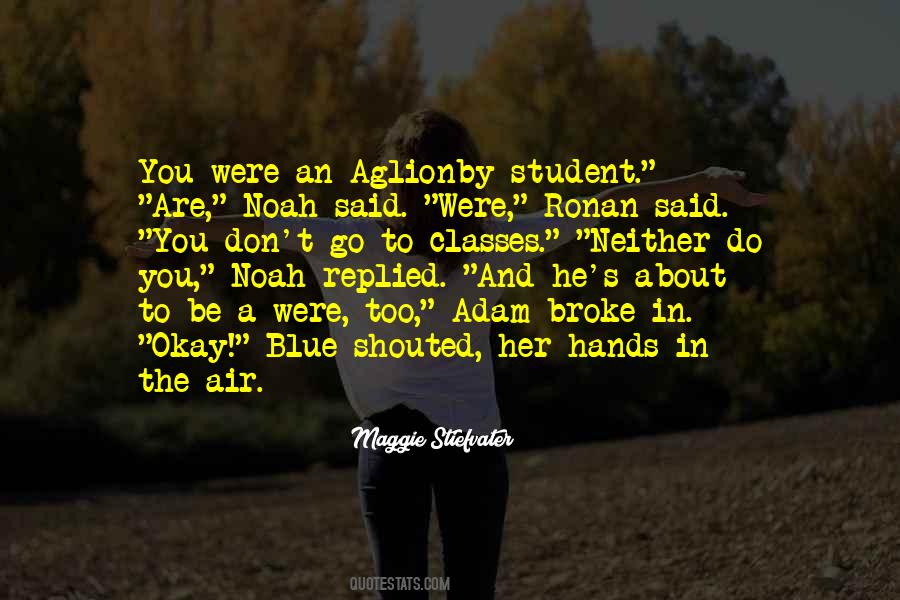 #79. The 1916 uprising was kind of the most important rebellion in Ireland's fight for independence that had been going on for 700 years. So it's a very important moment in history for us. - Author: Saoirse Ronan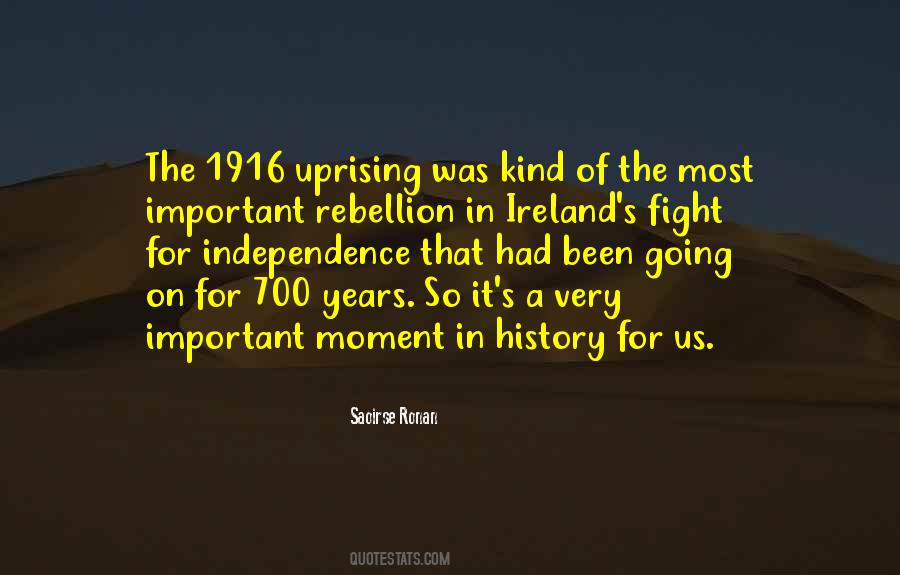 #80. Adam had seen many of Ronan's dreams made real by now, and he knew how savage and lovely and terrifying and whimsical they could be. But this girl was the most Ronan of any of them that he's seen. What a frightened monster she was. - Author: Maggie Stiefvater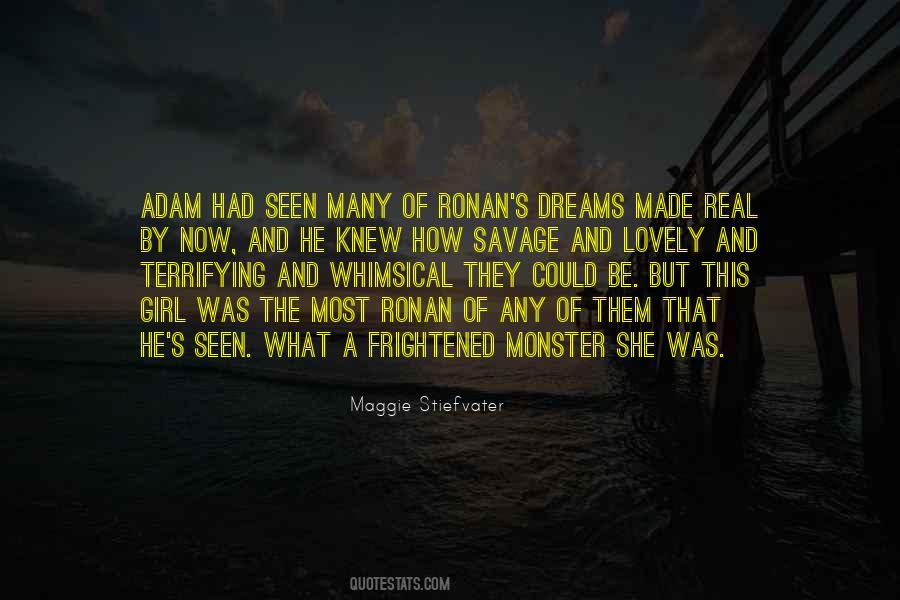 #81. There's so many modern films where the fans take one side or the other. I'm hoping this isn't going to be like that; I'm hoping it isn't that kind of film at all. What I would love for the audience to take from it is to understand why she was so stuck in the middle and confused. - Author: Saoirse Ronan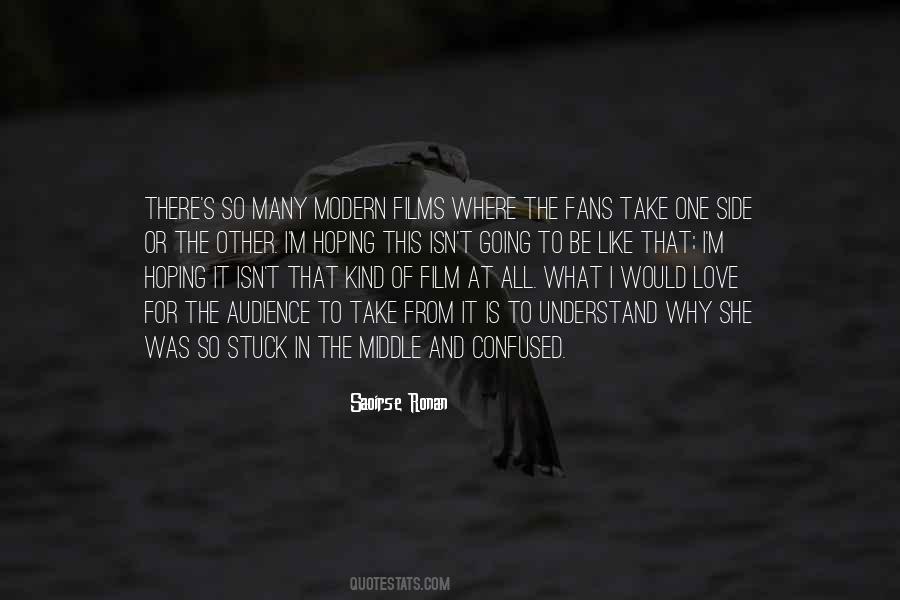 #82. Dearest Annie, Roses are red. Violets are blue. I'm using my hand But I'm thinking of you. - Ronan P.S. Just to clarify, I'm using my hand to write this note ... get your mind out of the gutter. - Author: L. H. Cosway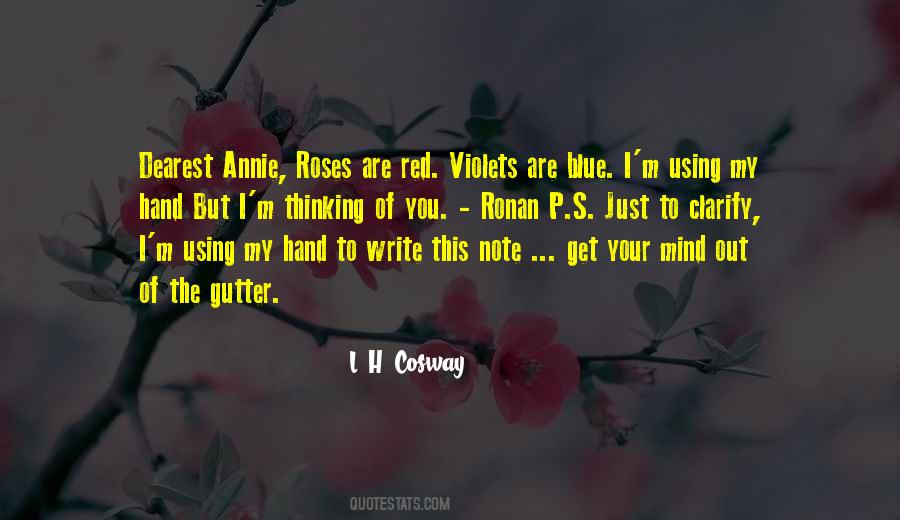 #83. I try as best as I can to have a normal life. People recognise you, of course, and that's very strange. But I sort of leave my working life behind when I go home. That's my other world. - Author: Saoirse Ronan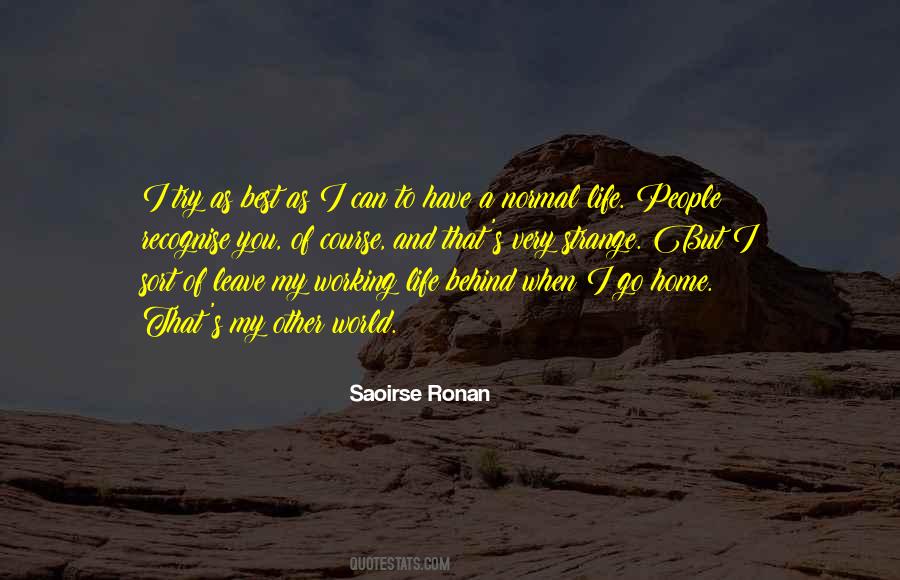 #84. From Gansey's expression, Adam thought that something had happened to Ronan. Maybe, finally, Ronan had happened to Ronan. But it wasn't the hospital that they drove to. - Author: Maggie Stiefvater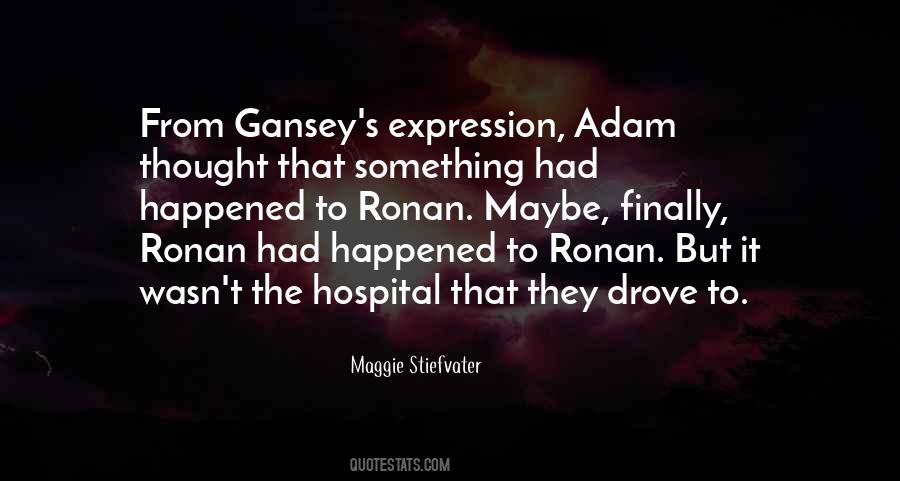 #85. Now Blue looked promptly judgmental, which was about two ticks off from her ordinary expression and one tick off from Ronan's. - Author: Maggie Stiefvater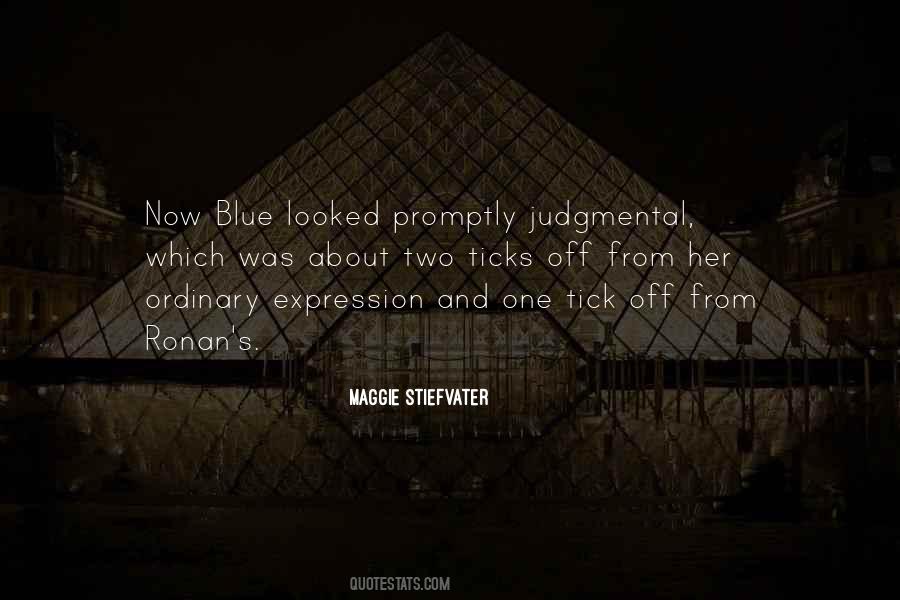 #86. Ronan, for his part, couldn't quite believe how ordinary the people on Wall Street were. "It's a whole industry of bullshit," he said. - Author: Michael Lewis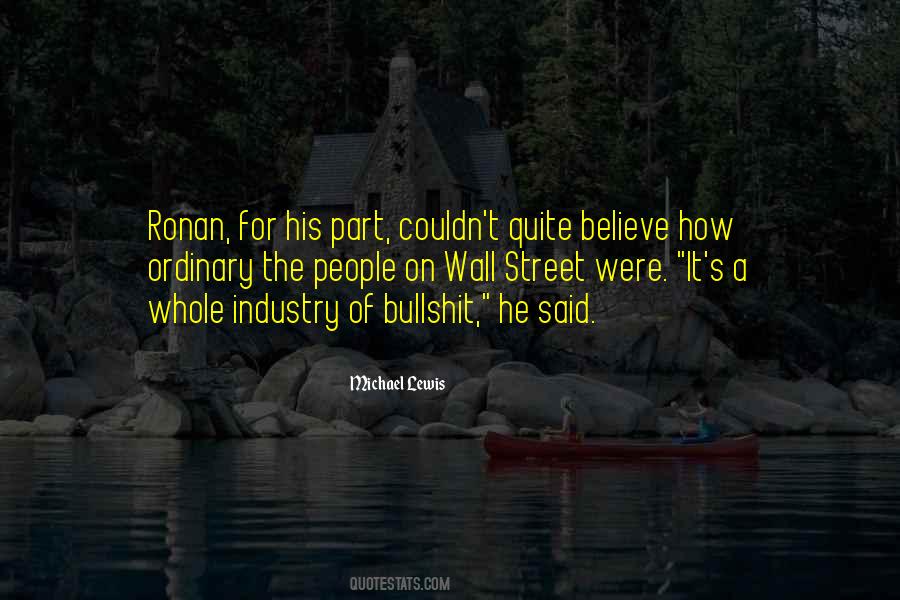 #87. It was badly against Ronan's code to be impressed, much less show it. - Author: Maggie Stiefvater
#88. Coincidence, Ronan said, because it wasn't. Noah's - Author: Maggie Stiefvater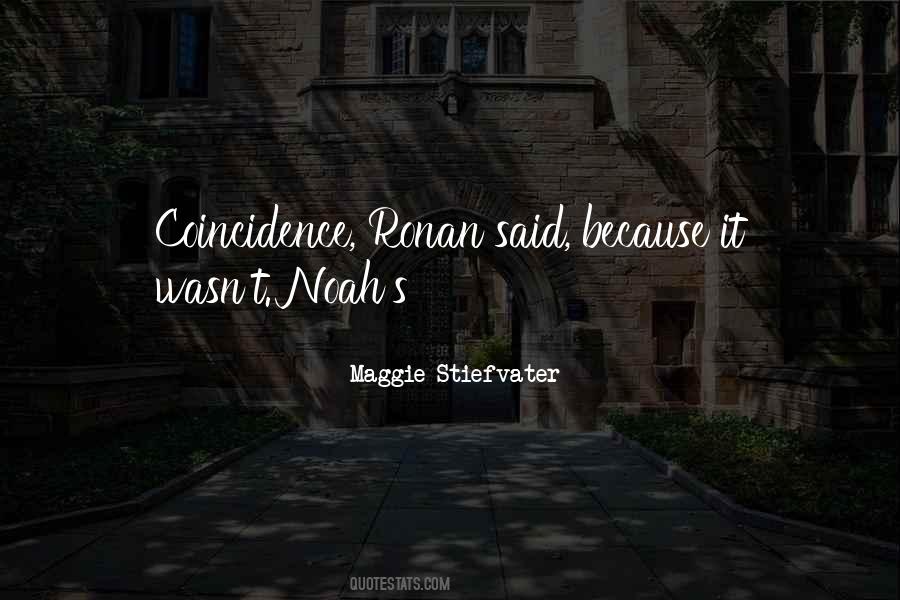 #89. As Gansey led the way out, Noah said to Ronan, "I know why you're mad."
Ronan sneered at him, but his pulse heaved. "Tell me then, prophet."
Noah said, "It's not my job to tell other people's secrets. - Author: Maggie Stiefvater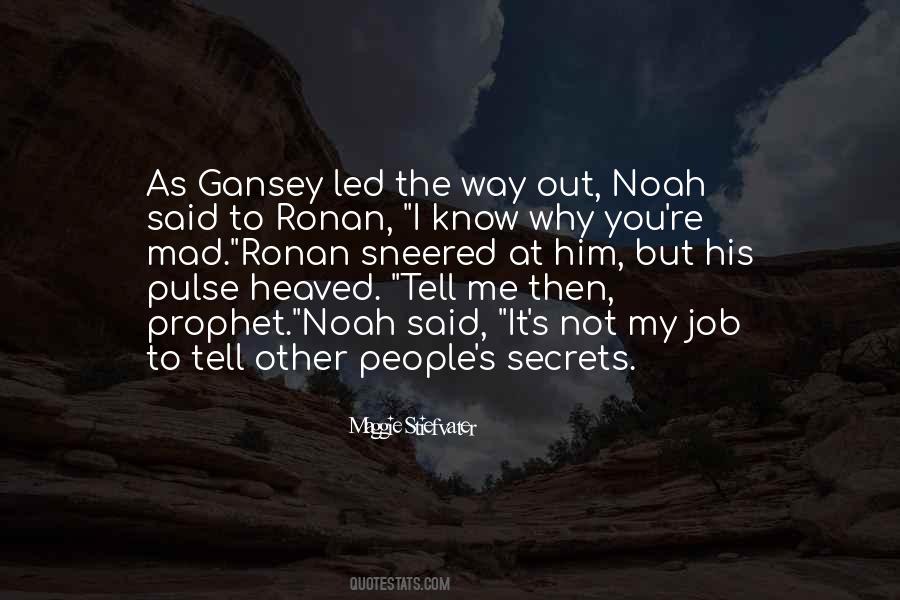 #90. I never taught him to break his thumb."
"That's Gansey for you. Only learns enough to be superficially competent."
"Loser," Ronan agreed, and he was himself again. - Author: Maggie Stiefvater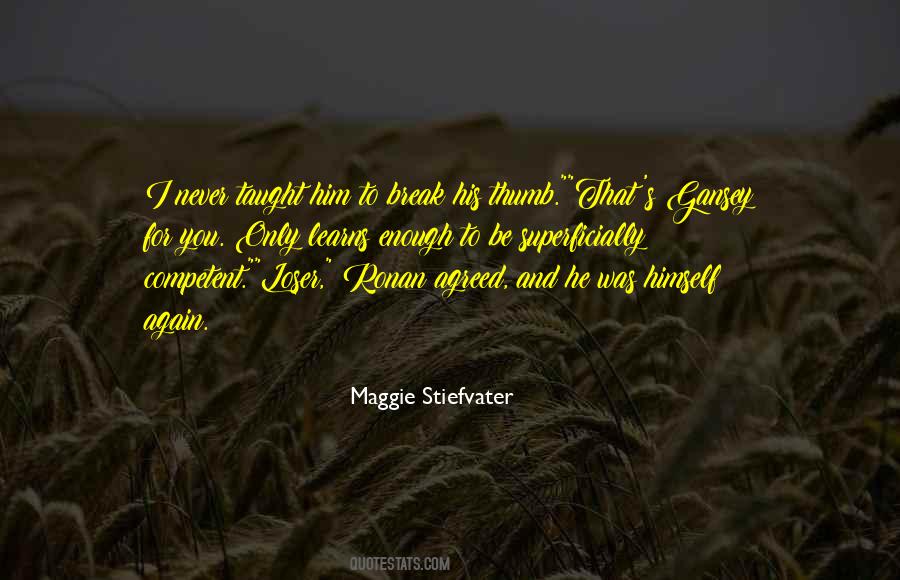 #91. I'm very much for strengthening our industry at home. It's great now there's a lot of work happening but I think with Irish film in particular, the views were starting to get a little stereotypical and we were pigeonholing ourselves a little bit. We needed to get out of that. - Author: Saoirse Ronan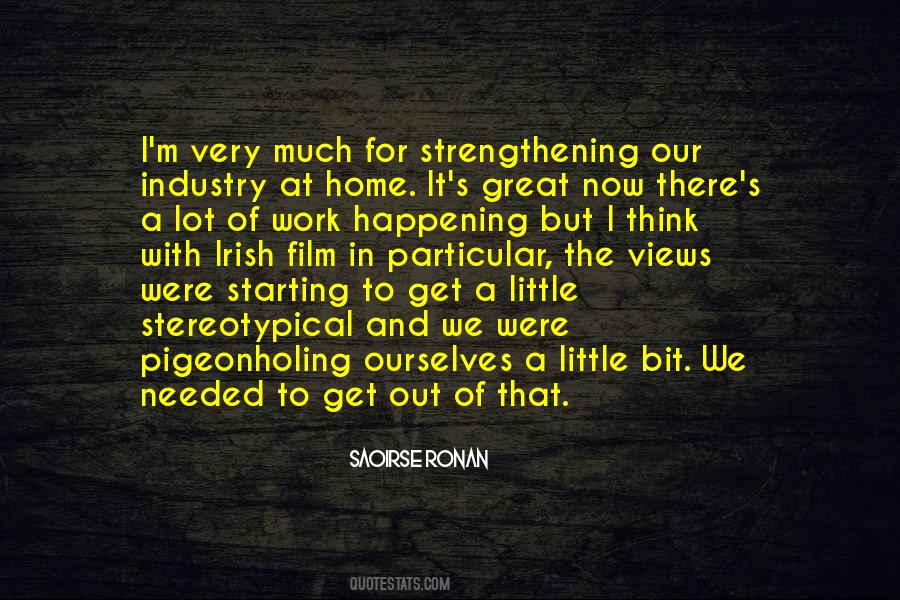 #92. He smiled tolerantly at her. Rubbing his smooth chin its recently assassinated chin hairs, he studied her. She barely came up to Ronan's shoulder, but she was every bit as big as he, every bit as present. - Author: Maggie Stiefvater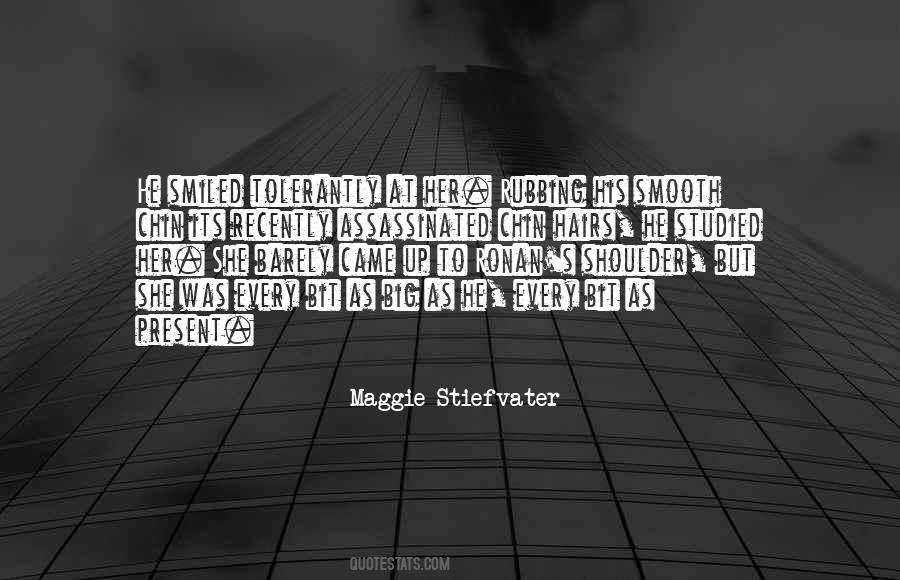 #93. Leaves," Ronan Lynch's voice said, full of intention.

"Dust," Adam Parrish said.

"Wind," Blue Sargent said.

"Shit," Henry Cheng added. - Author: Maggie Stiefvater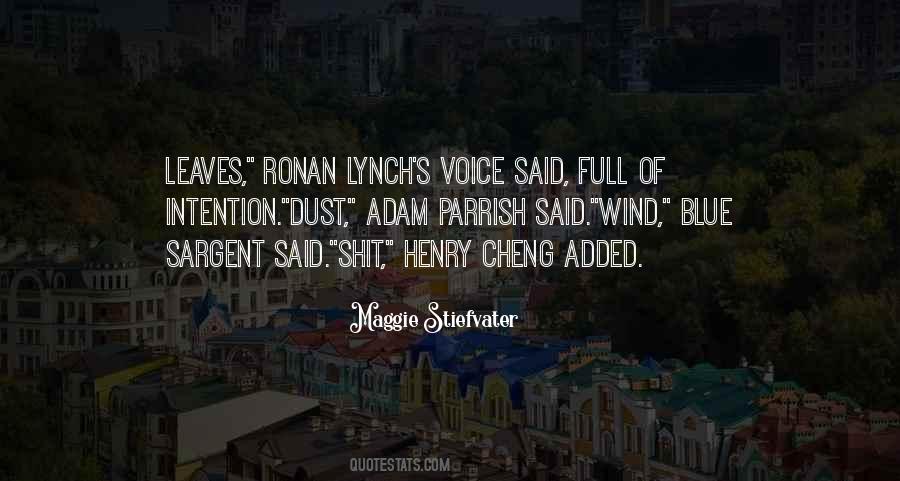 #94. Ronan's tall, broad-shouldered form cut a striking figure, and with Bowser at his side, the two of them had an almost superhero-like air about them. They were resolute and unwavering in the face of frightening and hopeless situations.
Man and beast, strong and steady. - Author: Sara Humphreys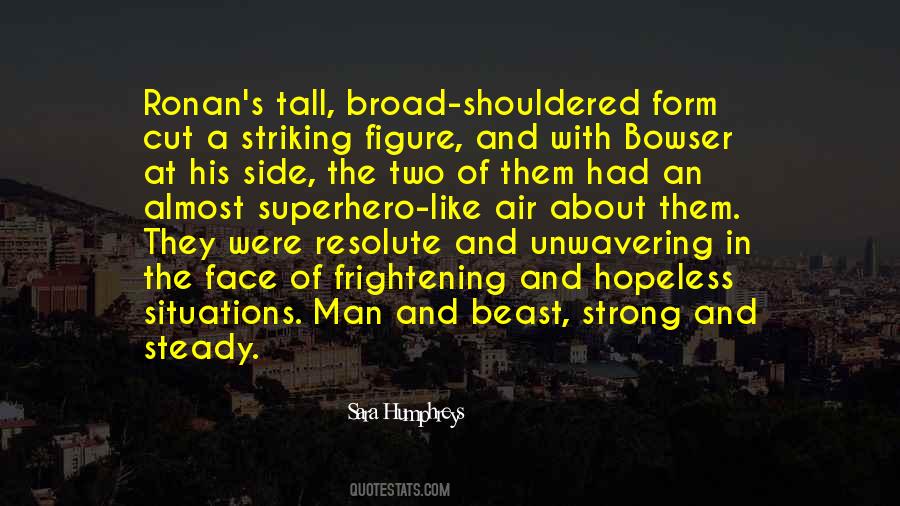 #95. My earliest memory is nursing and struggling to see the colored lights making up the map of the world, the famous backdrop for Larry King's TV show. There's an 'I-want-to-do-all-things-at-once' kind of theme to it. - Author: Ronan Farrow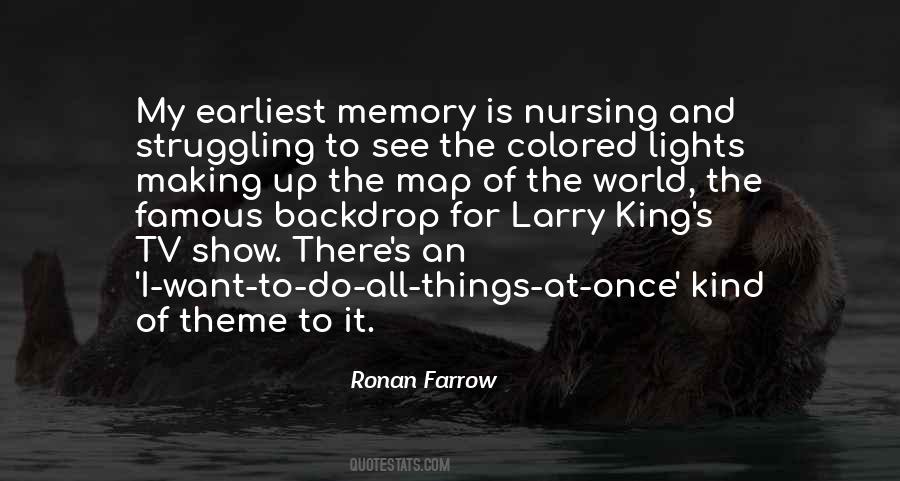 #96. Ronan's voice was slow, petulant. His eyes, though, half-hidden in the dim, warm light of the Camaro's interior
they were terrible. - Author: Maggie Stiefvater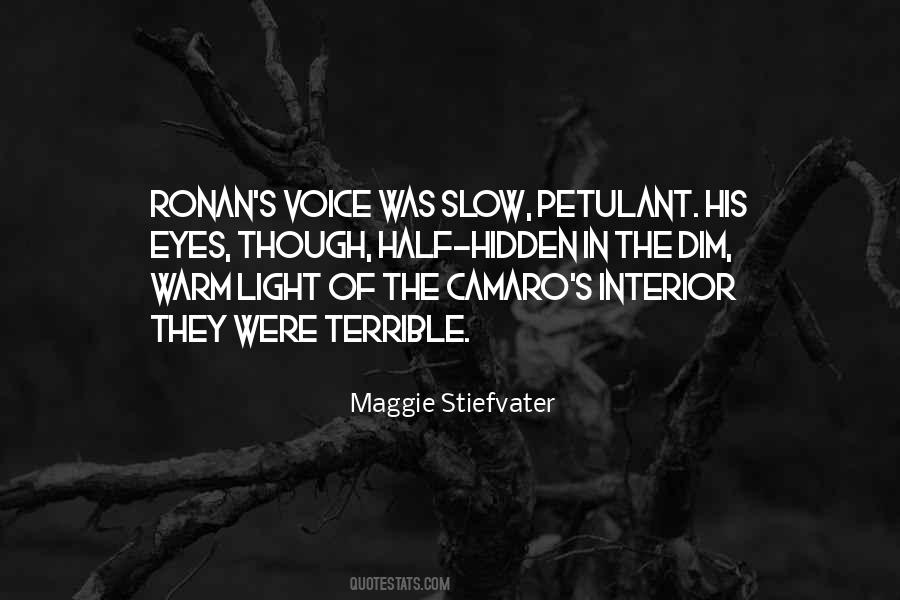 #97. The old Ronan Lynch's laugh. No, it was better than that one, because this new one had just a hint of darkness beneath it. - Author: Maggie Stiefvater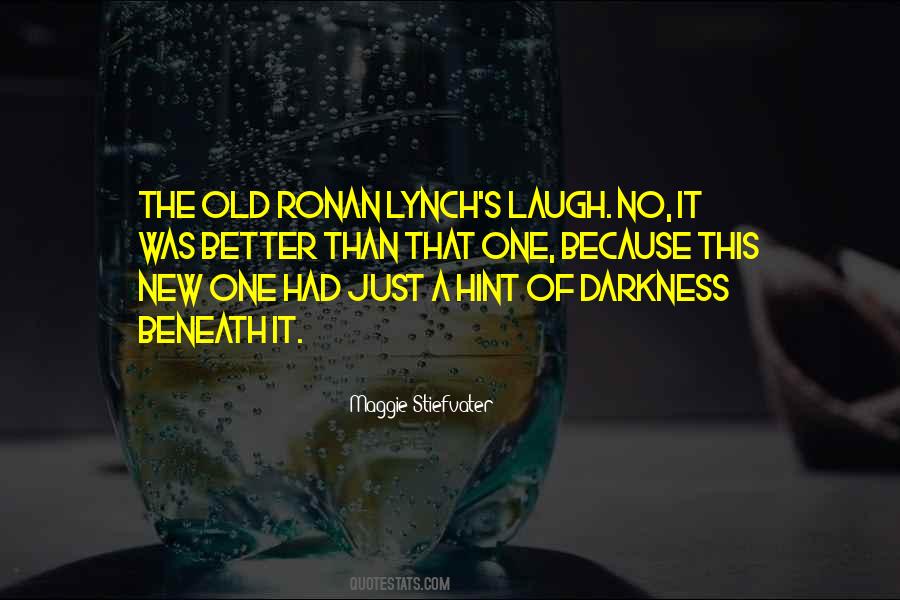 #98. Lindsay Lohan was the 'It' girl from, like, 14. That's a lot of pressure. - Author: Saoirse Ronan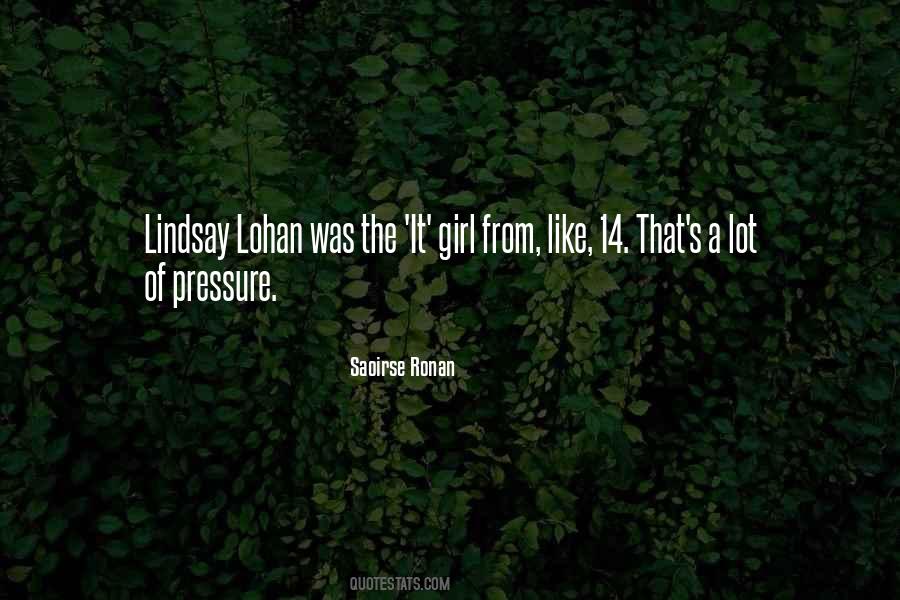 #99. Ronan's second secret was Adam Parrish. - Author: Maggie Stiefvater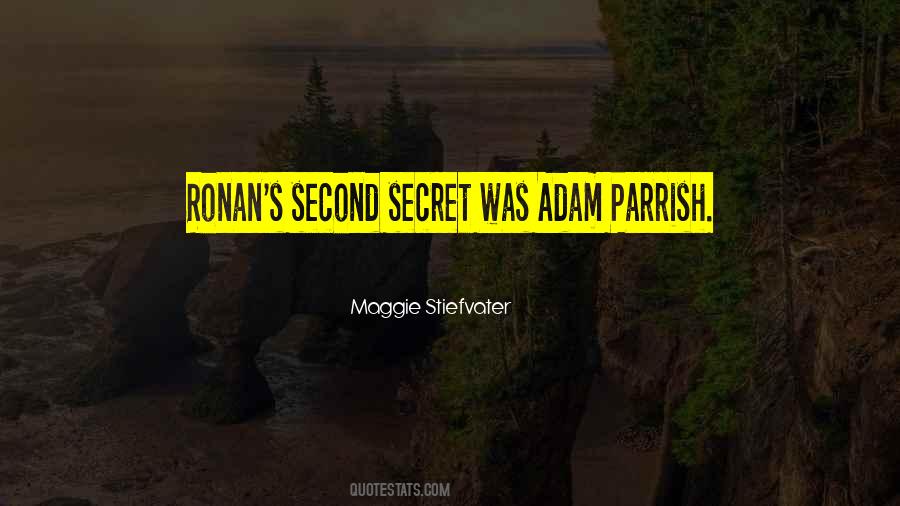 #100. Not to psychologize, but it's hard growing up in a family of 14 to ever feel like you're the center of the universe, or that you're that special or different. Because when it comes down to it, you're still fighting for food at the dinner table. - Author: Ronan Farrow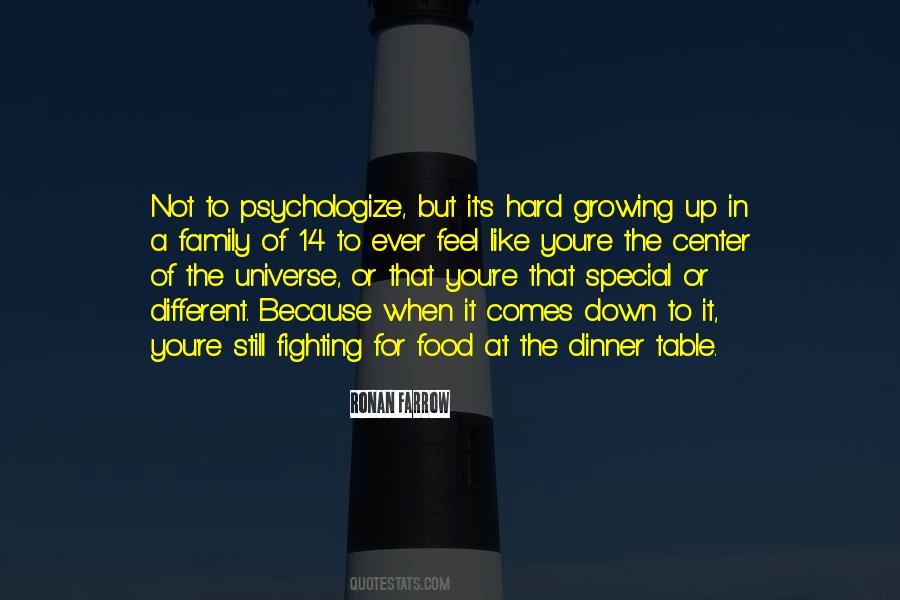 Famous Authors
Popular Topics