Bun B. Famous Quotes & Sayings
Browse top 21 famous quotes and sayings by Bun B.. Read & share Bun B. quotes pictures with friends. Free using on Facebook, Twitter, blogs.
Top 21 Bun B. Quotes
#1. Every time I see myself in print or on TV, I feel like a little white girl. I feel fat. - Author: Bun B.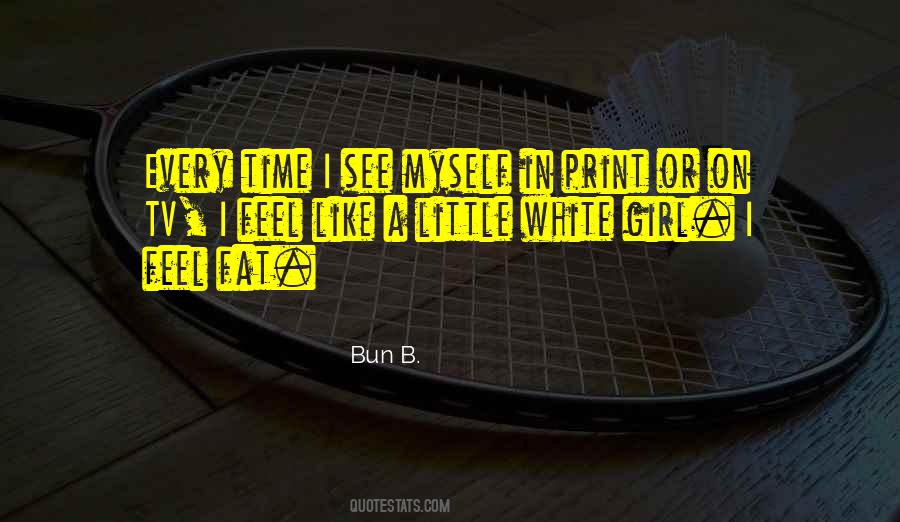 #2. 'Brookline' was a very small film and it was only here for a very short time and I wasn't able to catch it. - Author: Bun B.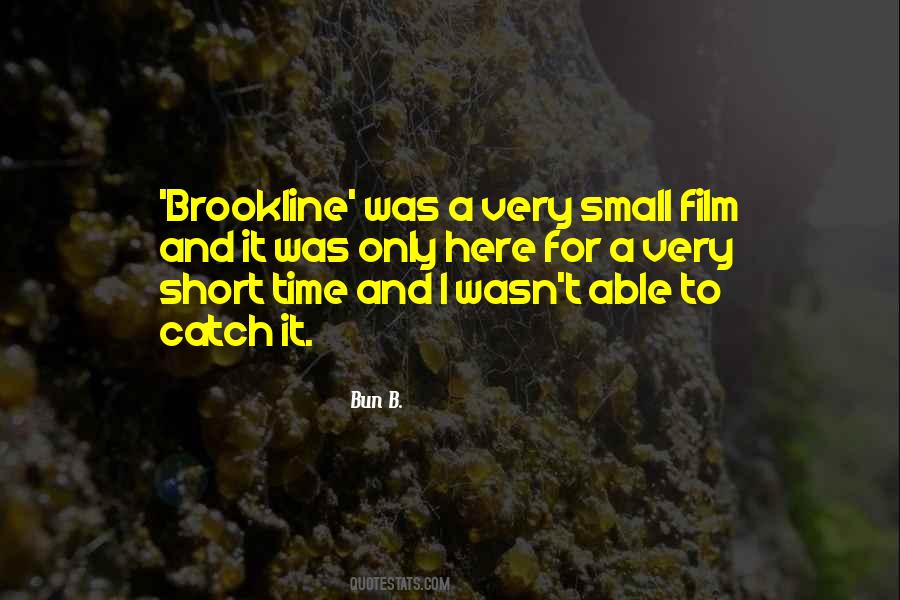 #3. Kate Winslet [for Steve Jobs movie, 2015] is the darling. If you wanna be the king you gotta kill the king. I think Charlotte [Rampling] is the dark horse on this one. No one does classic beauty better than her. - Author: Bun B.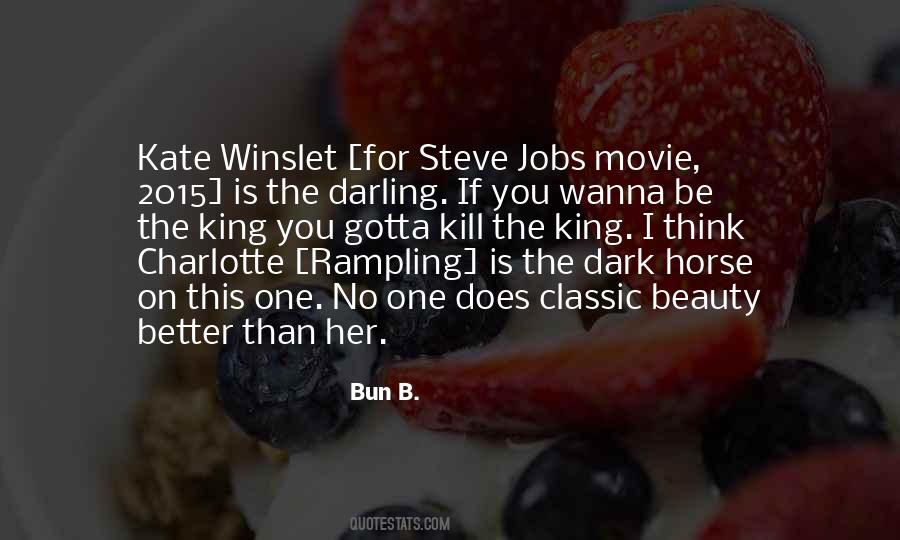 #4. I take the typical words, or I pick a two-word, three-word pattern. One of the things I'm known for is I was one of the first rappers to end their bars rhyming multisyllabically. - Author: Bun B.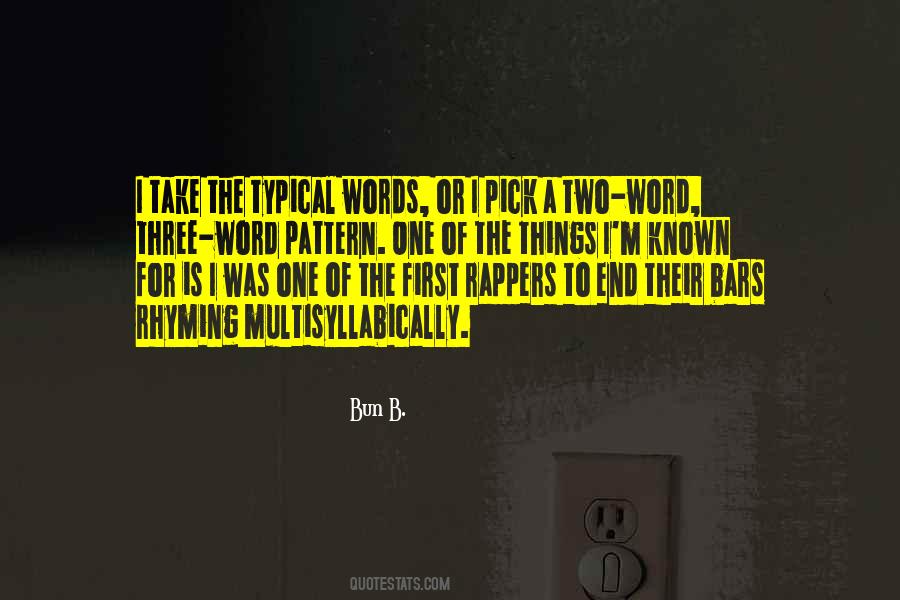 #5. I love Wayne, I respect his talent. I've watched him grow up. - Author: Bun B.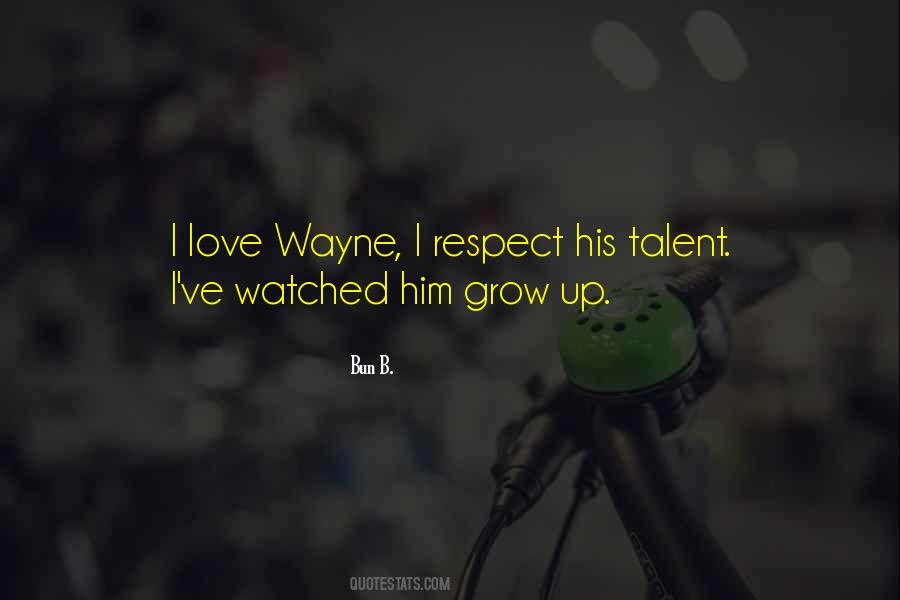 #6. I knew that Sylvester Stallone's involvement would outweigh everything else from the film. I think people went into Creed expecting a boxing movie and something that superficially ties Stallone in, but Creed was really well written. - Author: Bun B.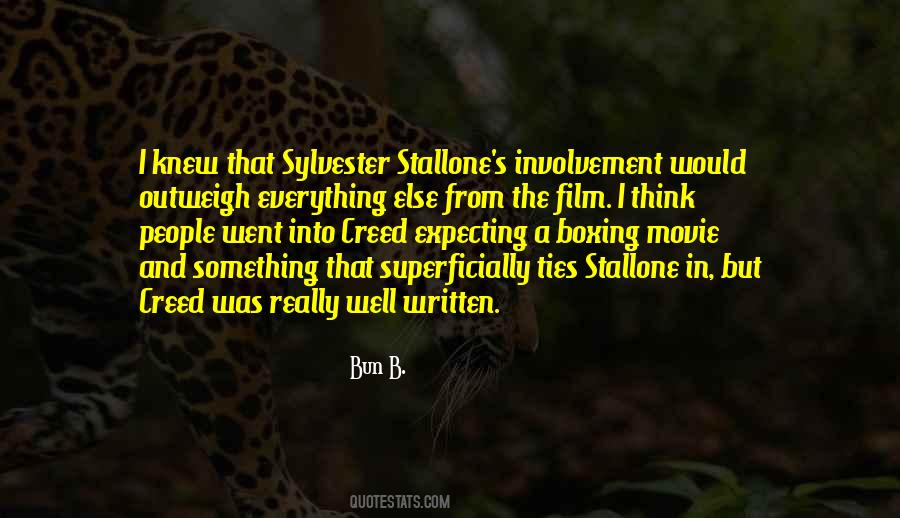 #7. I don't make my music for just me or a few people. Hopefully everybody that makes music wants to be embraced by the people they tryna make it for, you know what I'm saying. It's just a matter of time before everybody gets the message that I'm tryna send out. - Author: Bun B.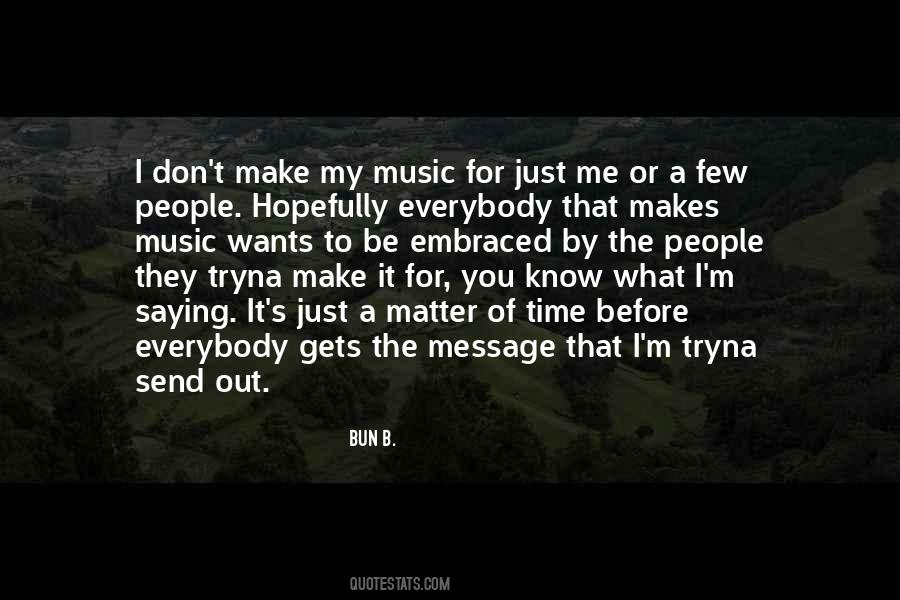 #8. Once I get in my mind that it's going to go "da da da dadada da da," then it's kind of like filling in the blanks. - Author: Bun B.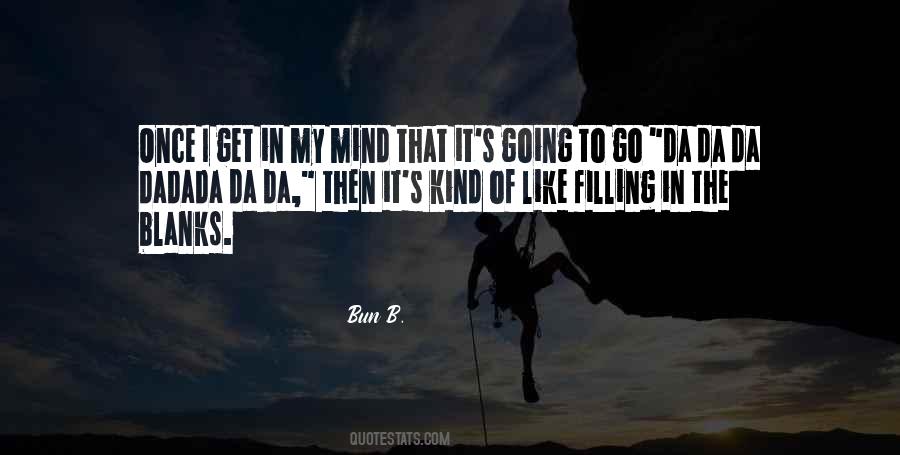 #9. I don't want to call anyone an outright winner without having seen everything. - Author: Bun B.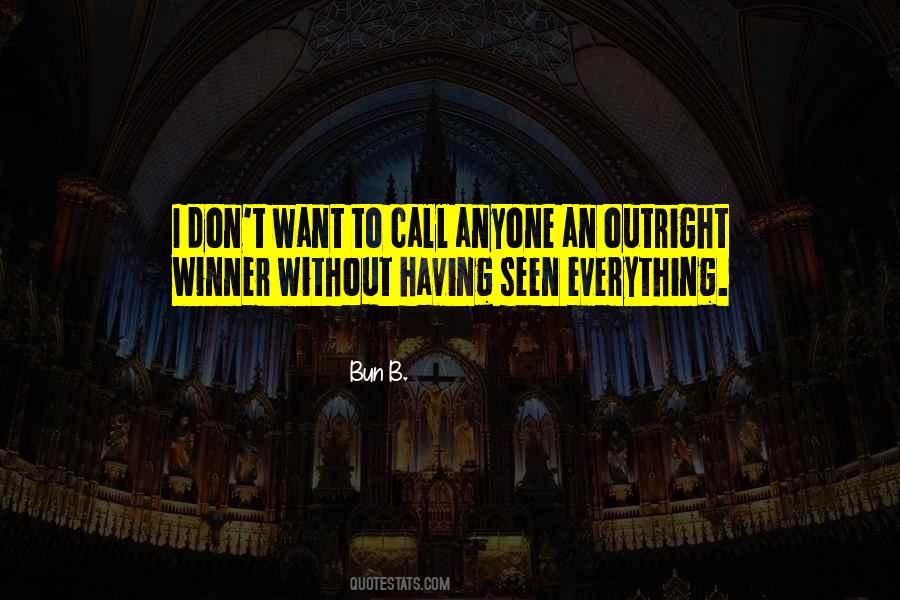 #10. Jay was intimidating to the point where I was totally intimidated before I even got to the booth. But I was like, this is going to be a test of my mettle. In the South, I'm regarded as the guy who, quote unquote, out-rapped Jay-Z. - Author: Bun B.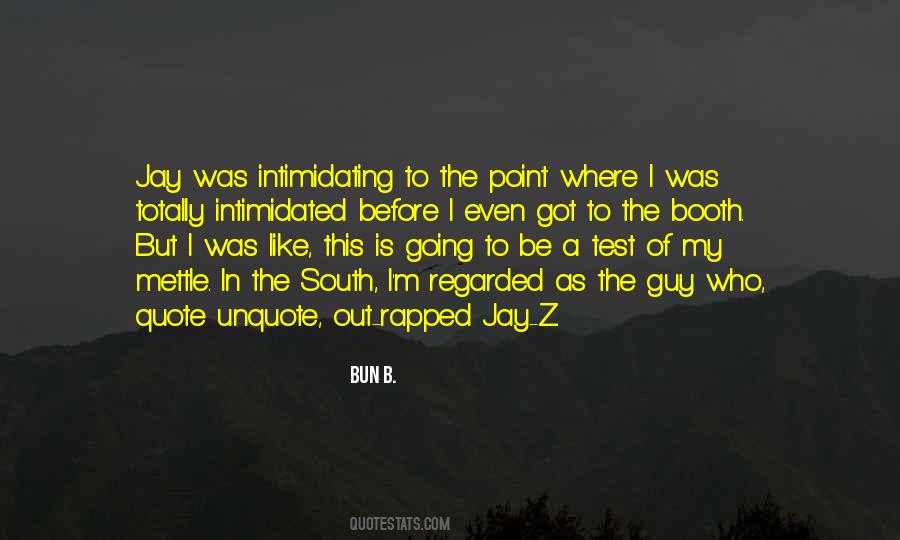 #11. The only one that I have to go and see is Brooklyn. I was surprised to see it get the best picture nod, but Saorise Ronan, she's very mesmerizing; she has probably the most piercing set of eyes in Hollywood. - Author: Bun B.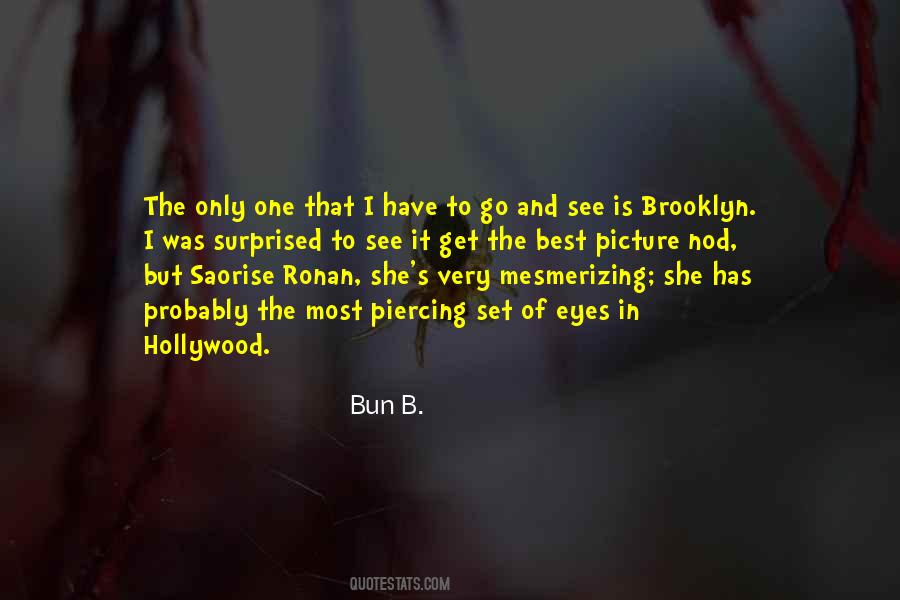 #12. Sylvester wins, obviously [best actor in a supporting role in 2016]. That's the whole point of this. We're all getting dressed up to go to the Oscars to hear Sylvester Stallone, let no one get this twisted. The academy can't pay for a better moment than this: this is the Oscar's original darling. - Author: Bun B.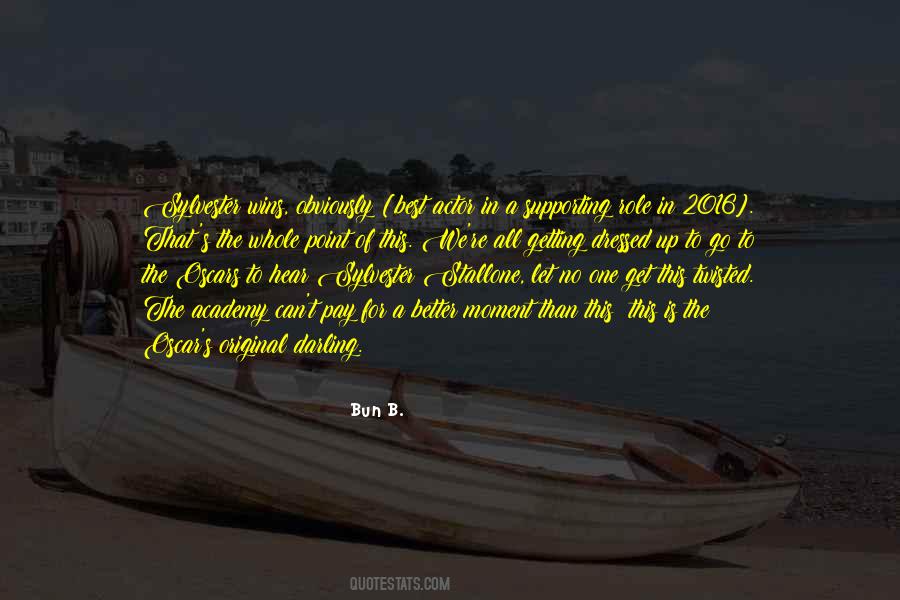 #13. Go read a book you illiterate son of a bitch and step up your vocab - Author: Bun B.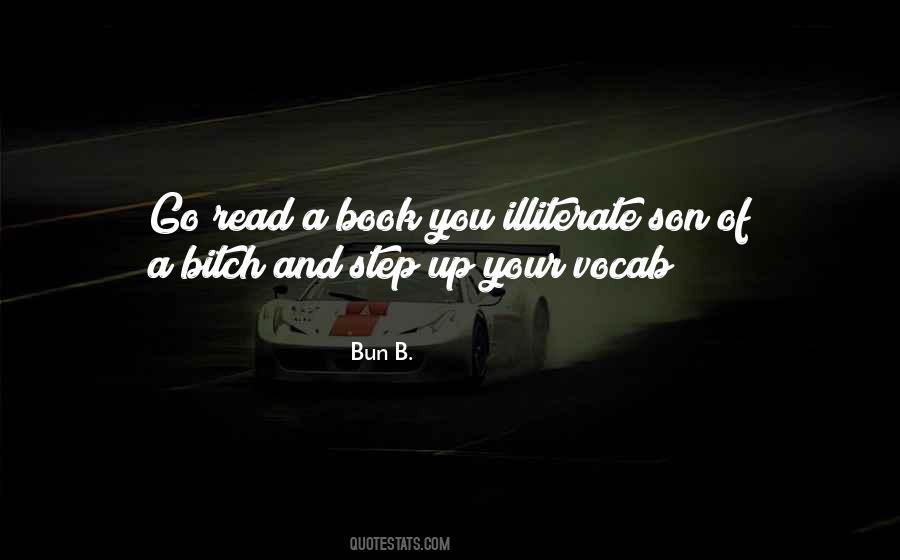 #14. [Best original song nomination in 2016] should be Wiz Khalifa for "See You Again," but this is an amazing song and it's easily the biggest song out of any of the songs nominated. It was a huge hit. And really, I'm just happy for Weeknd as a person. - Author: Bun B.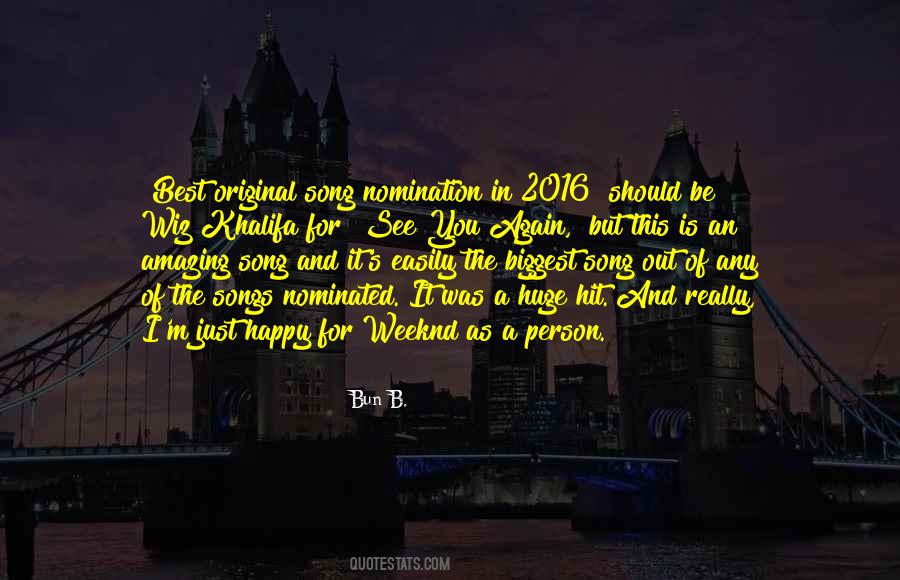 #15. My parents are from a whole different culture. My parents are from small-town Louisiana. It's like, if it walk like a duck, talk like a duck, then it's a duck. And if you ain't quacking, you ain't no duck. - Author: Bun B.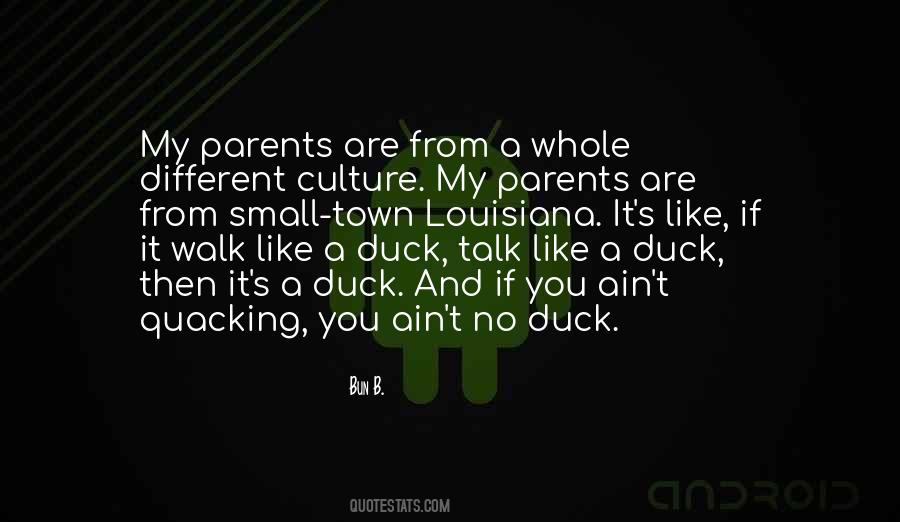 #16. 'Son of Saul' film is extremely emotional; you're watching people walk in, you're watching people die. It centers around a child that goes into the ovens but survives the gassing. - Author: Bun B.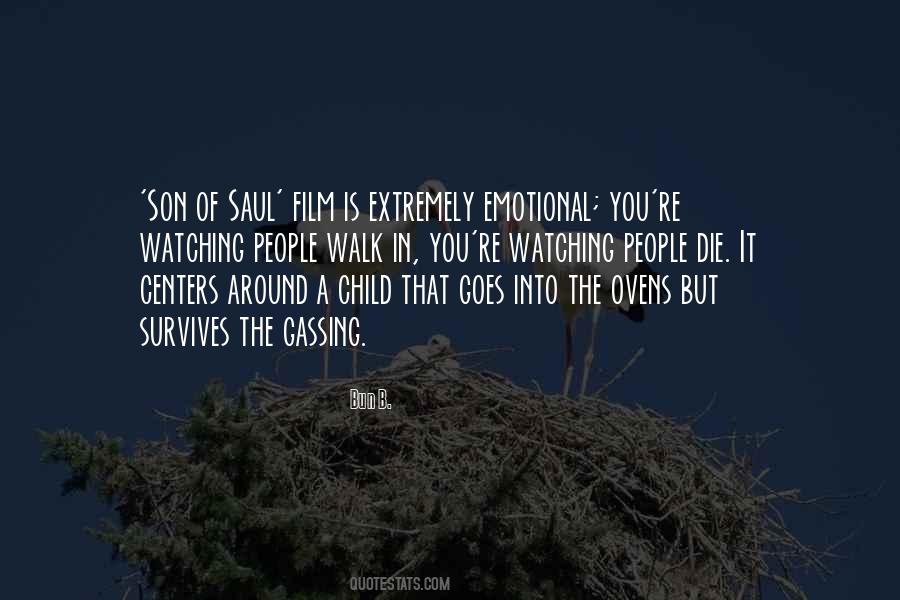 #17. I honestly never sat down and said "OK, here's my style," because my whole thing was knowing everyone's style. Everything I've ever written has bits and pieces of everything I've ever heard. Any rapper that tells you different is a liar. - Author: Bun B.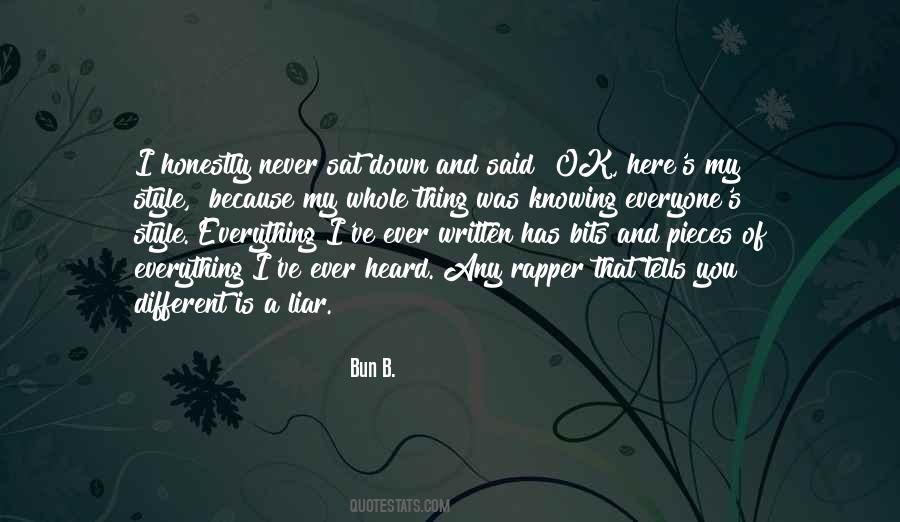 #18. Know that I'm chosen, one of the few/Staying on top - at least, one up on you - Author: Bun B.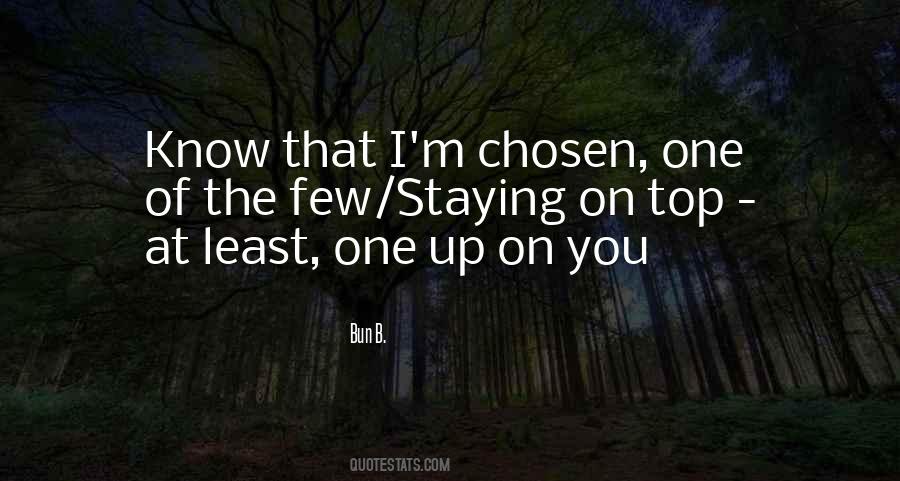 #19. I don't think Jennifer Lawrence deserves to be in this category [leading role]? Joy is a great movie, obviously. She's a great actress and I don't want to take anything from her, but it ain't American Hustle. - Author: Bun B.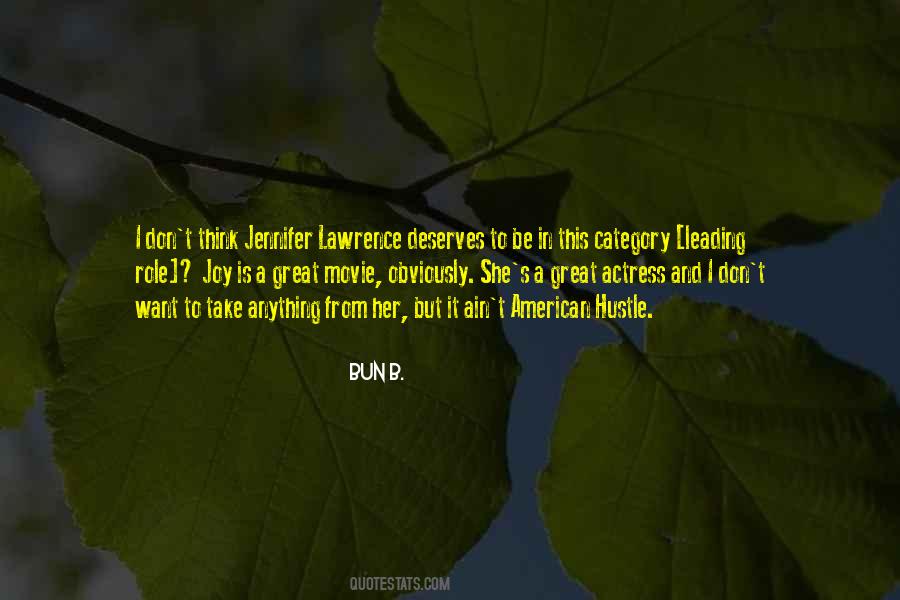 #20. Music in Rocky has always been pivotal. - Author: Bun B.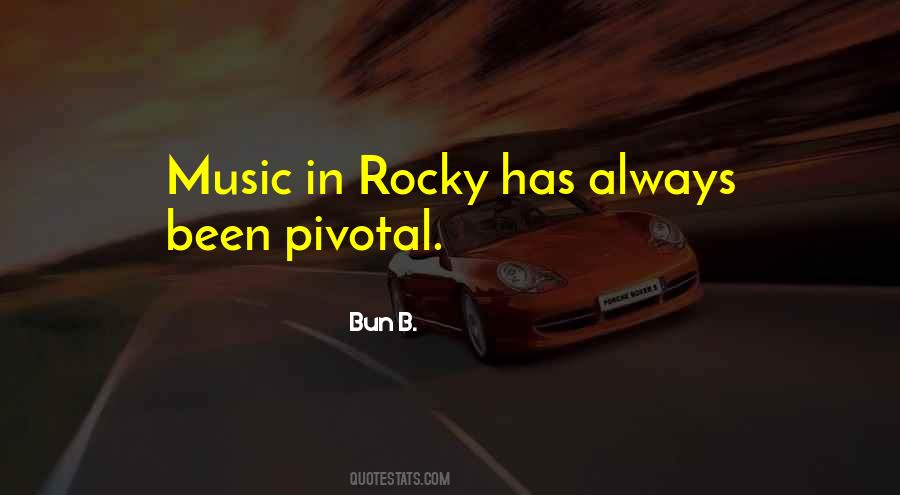 #21. Everybody has they're own audience you know what I'm saying. I write rhymes and make music for the people that I fell wanna hear my music. They write rhymes and make music for the people they feel wanna hear they're music. - Author: Bun B.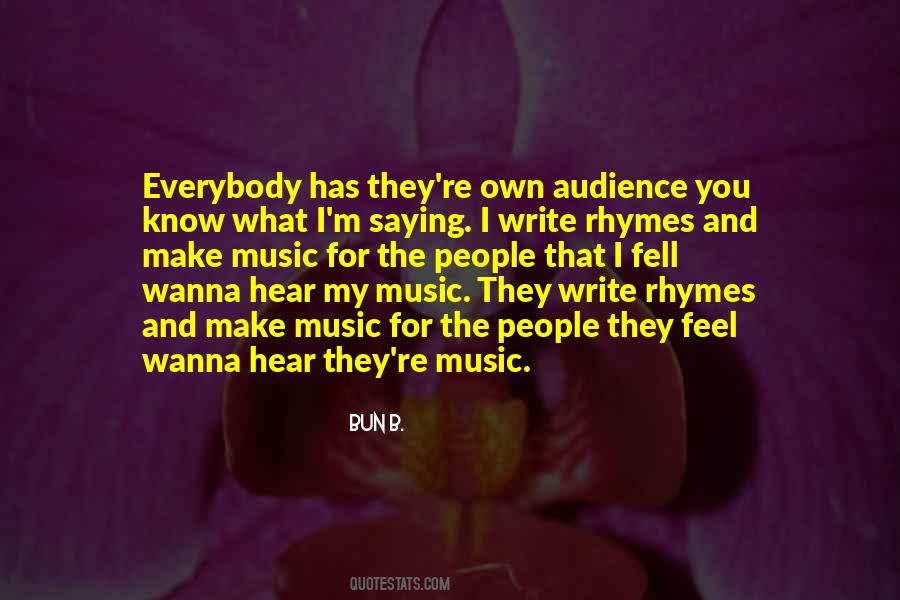 Famous Authors
Popular Topics