Remember Day Famous Quotes & Sayings
List of top 100 famous quotes and sayings about remember day to read and share with friends on your Facebook, Twitter, blogs.
Top 100 Remember Day Sayings
#1. DAY 10 Thinking about My Purpose POINT TO PONDER: The heart of worship is surrender. VERSE TO REMEMBER: "Surrender your whole being to him to be used for righteous purposes." ROMANS 6:13B (TEV) QUESTION TO CONSIDER: What area of my life am I holding back from God? - Author: Rick Warren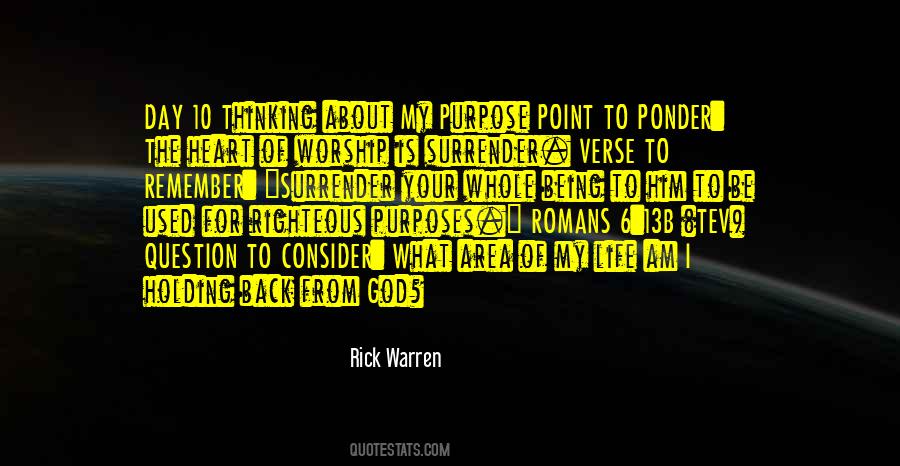 #2. I want to remember to notice the wonders of each day, in each moment, no matter where I am under any circumstance. - Author: Charlotte Eriksson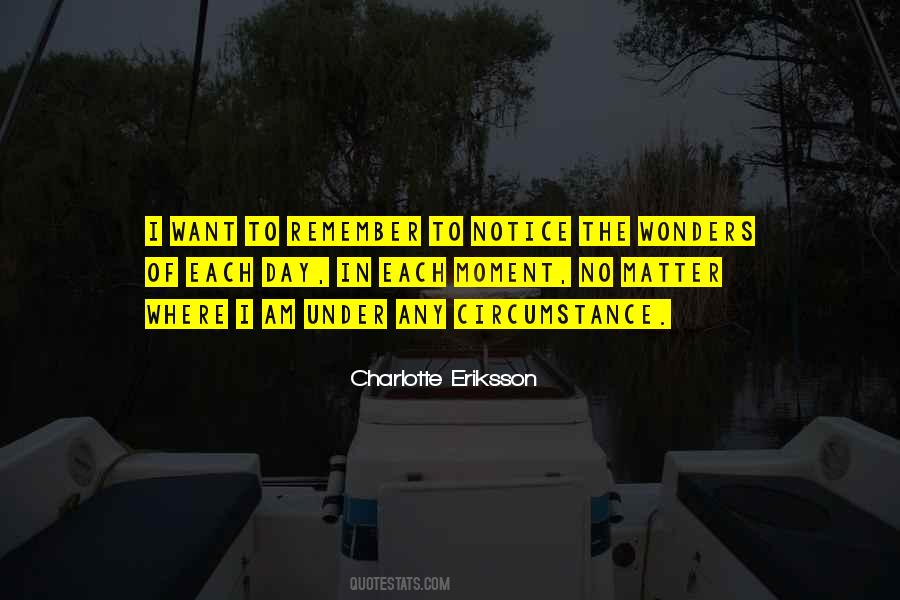 #3. I especially remember that on All Souls Day, when so many people wanted new monuments for the graves, our whole family pitched in. I did the lettering on the stones, my brother did the carving, and my sisters put the finishing touches on them, the gold leaf and all that. - Author: Ludwig Mies Van Der Rohe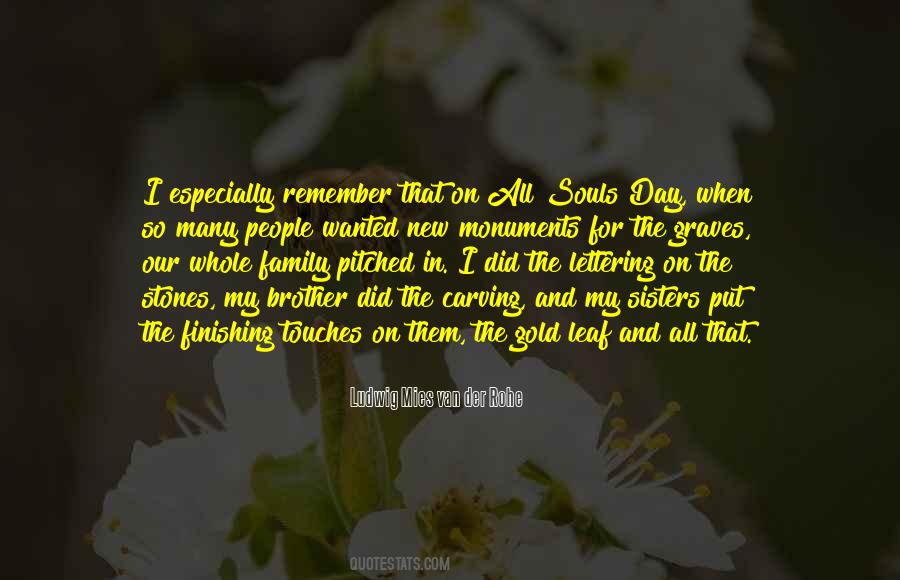 #4. I wish for a moment that time would lift me out of this day, and into some more benign one. But then I feel guilty for wanting to avoid the sadness; dead people need us to remember them, even if it eats us, even if all we can do is say "I'm sorry" until it is as meaningless air. - Author: Audrey Niffenegger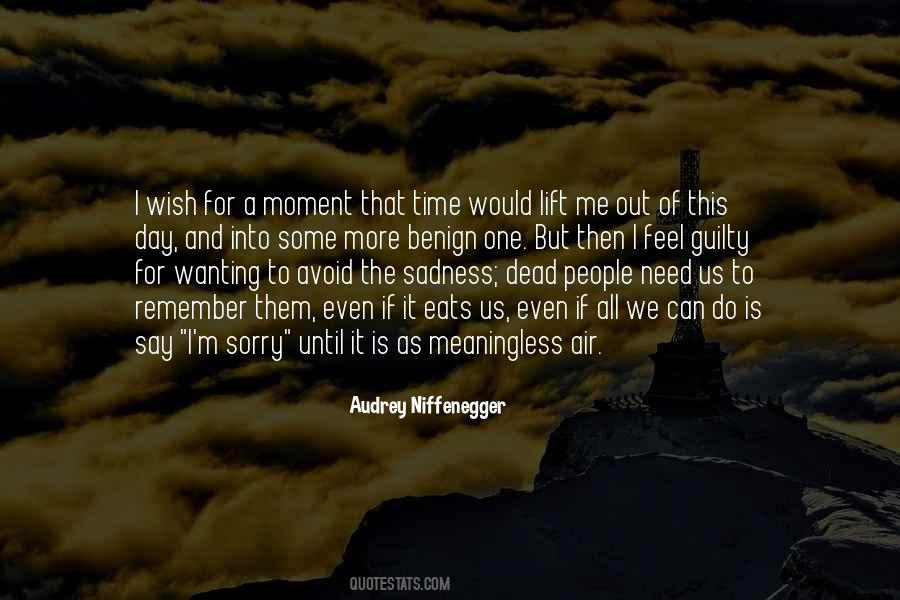 #5. It was the first genuinely shining day of summer, a time of year which brought Eleanor always to aching memories of her early childhood, when it seemed to be summer all the time; she could not remember a winter before father's death on a cold wet day. - Author: Shirley Jackson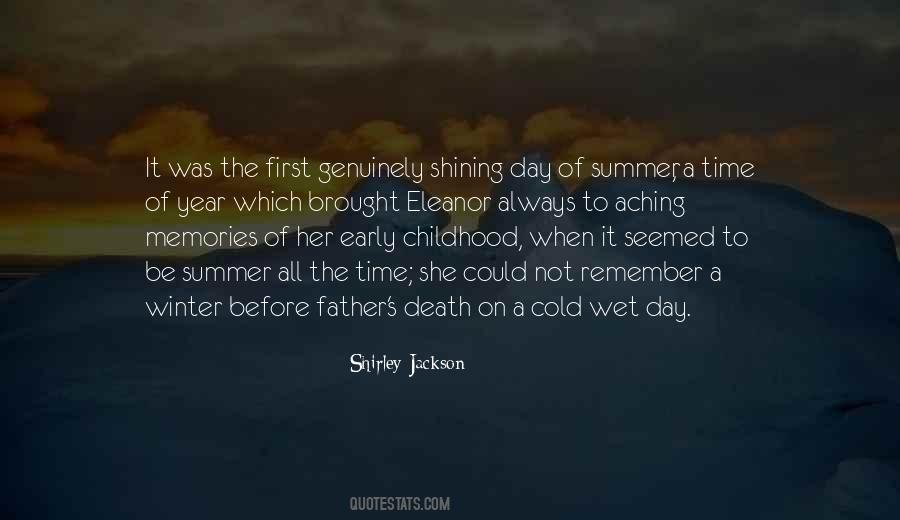 #6. But lest some unlucky event should happen unfavorable to my reputation, I beg it may be remembered by every gentleman in the room that I this day declare with the utmost sincerity, I do not think myself equal to the command I am honored with. - Author: George Washington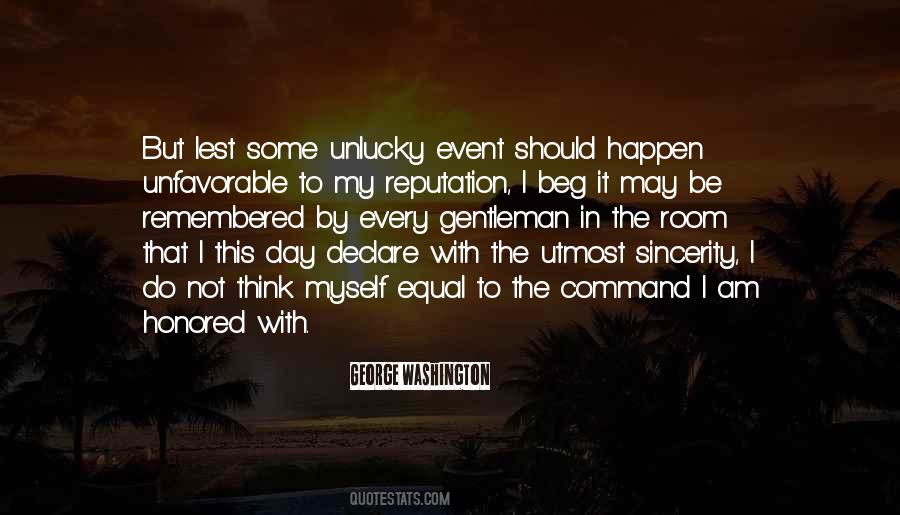 #7. As far back as I can remember, I have worshipped the sun. My skin is fair, but as the years have gone by, it has toughened and darkened. I now turn a rich golden brown every summer, but only after the first day of burning. - Author: Jane Green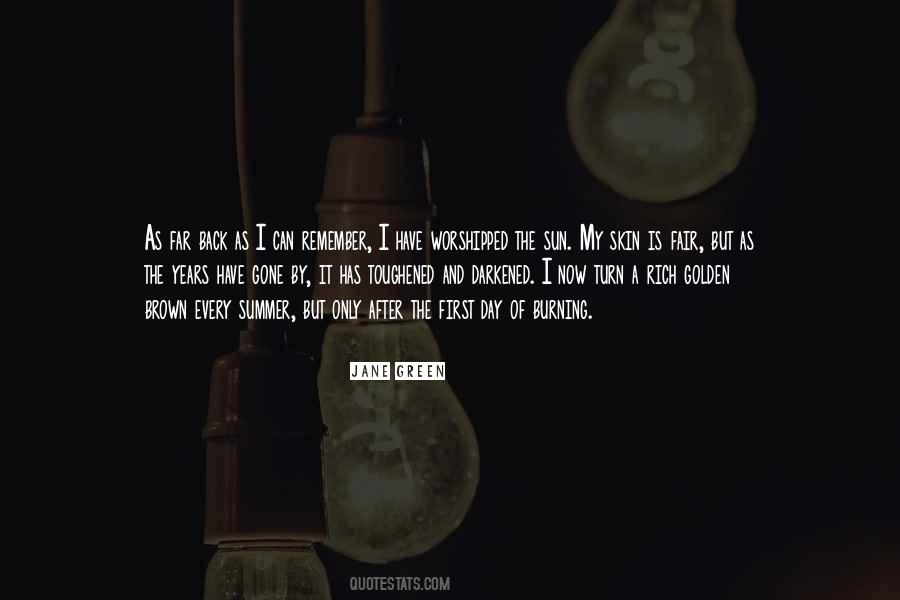 #8. I remember my first lecture on my first day in evolutionary biology, how populations and species change. I sat thinking, 'Why doesn't everyone know this?' I look back on it almost in horror: I came so close to not knowing how exciting our world is. - Author: Elise Andrew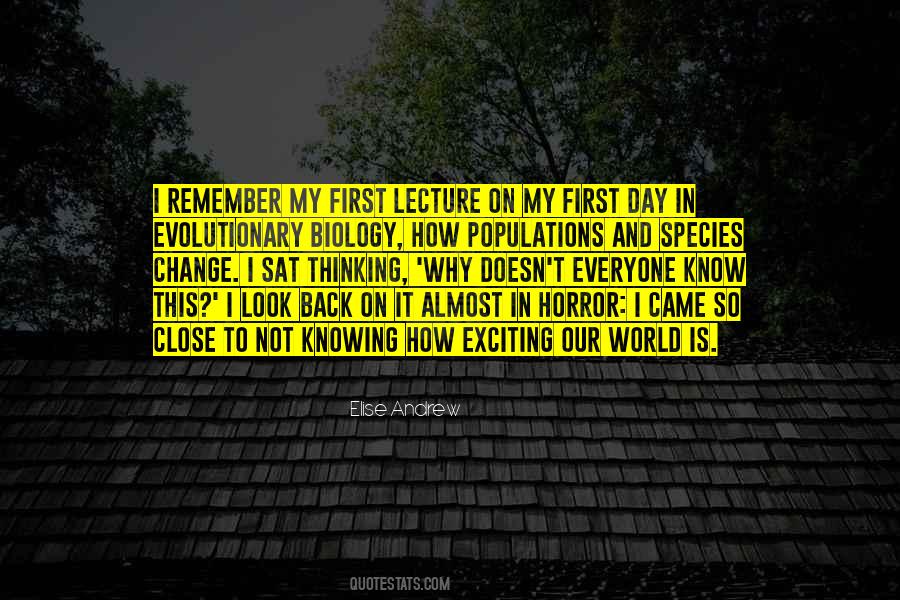 #9. This is what I'm going to remember on the day I die," he said. "Right before I close my eyes, I'm going to remember this, the way your hand feels, the heat of your leg against mine, the smell of the skin on the back of your neck, like burnt sugar. - Author: Sarah Black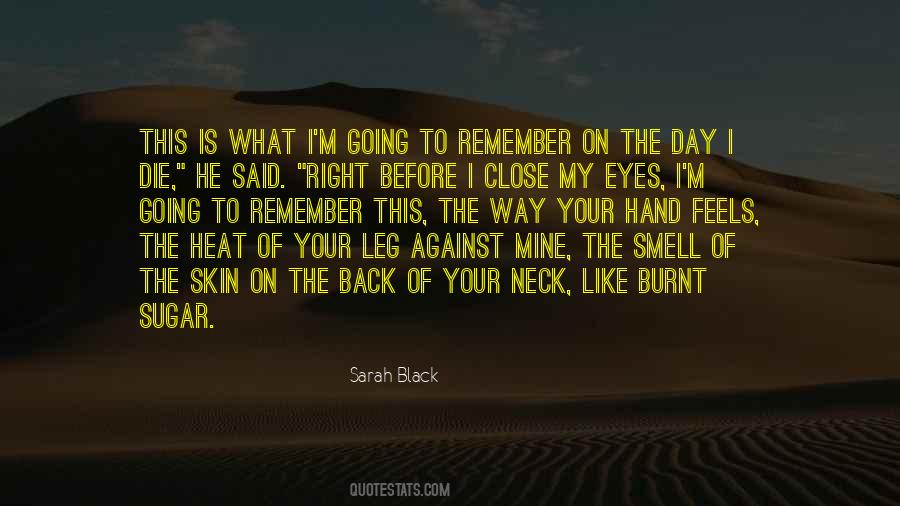 #10. My best advice for
you, honey, is to stop if you possibly can! And if you just can't, then get ready to work
like hell. Hang onto your day job. And remember, you may not make a living, but you'll
make a wonderful life. - Author: Doris Betts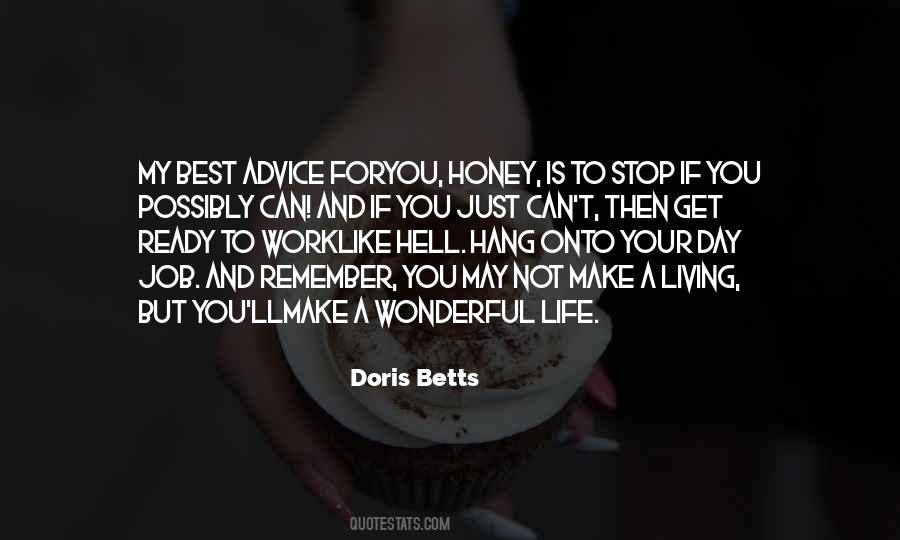 #11. I remember the day my mother died, and it's still hard to talk about it. I just blocked it out. - Author: Peaches Geldof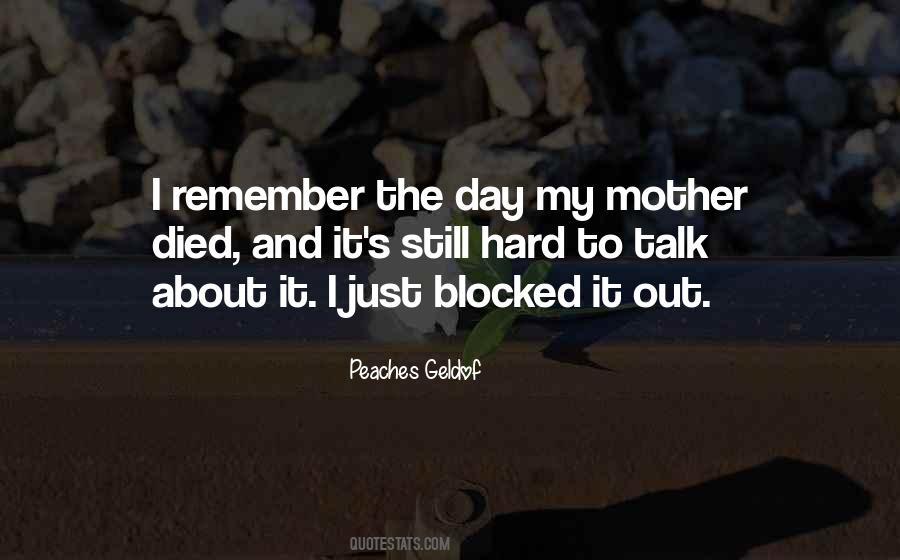 #12. A sacrifice ever remembered.
Never forgotten.
Another day we live.
A sacrifice for you. Only for you.
And so shall it be,
For evermore.
Paviamma - Author: Mary E. Pearson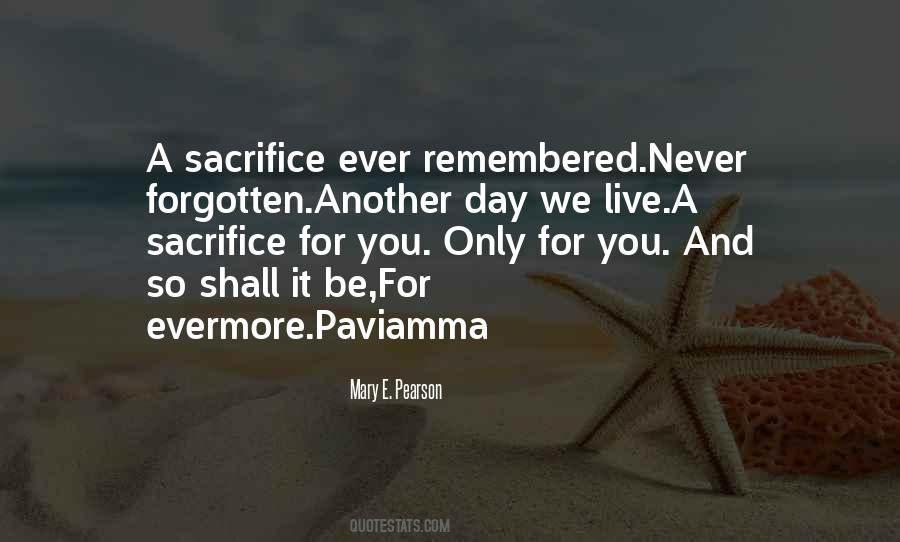 #13. I remember one little rainy day I went searching for this apartment and I saw so many people standing on a stoop on the corner in the rain. Later I realized, that was drug traffic. They were all buying drugs. - Author: Ai Weiwei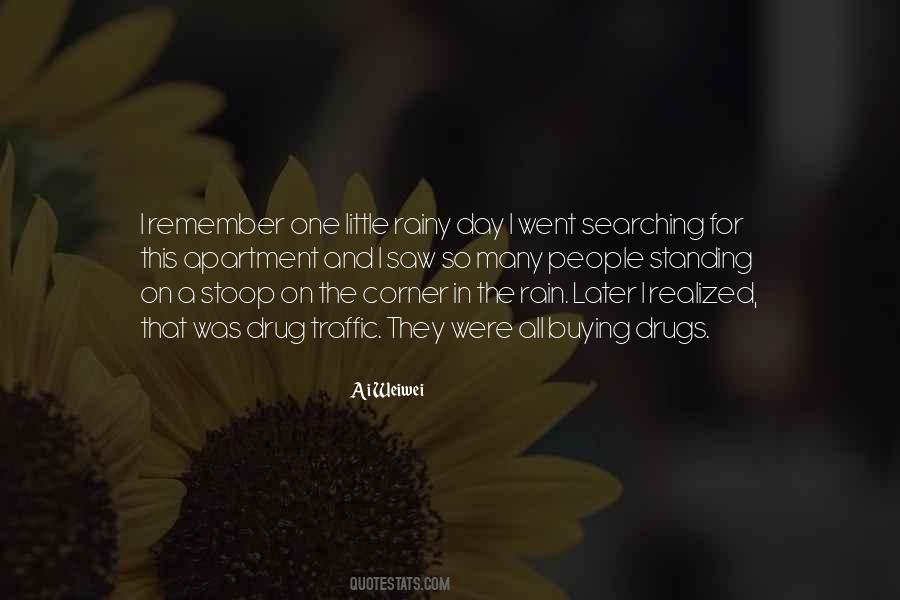 #14. Day and night are linked in a way that few things are; there cannot be one without the other, yet they cannot exist at the same time. How would it feel, I remember wondering, to be always together, yet forever apart? Always together, forever apart. - Author: Nicholas Sparks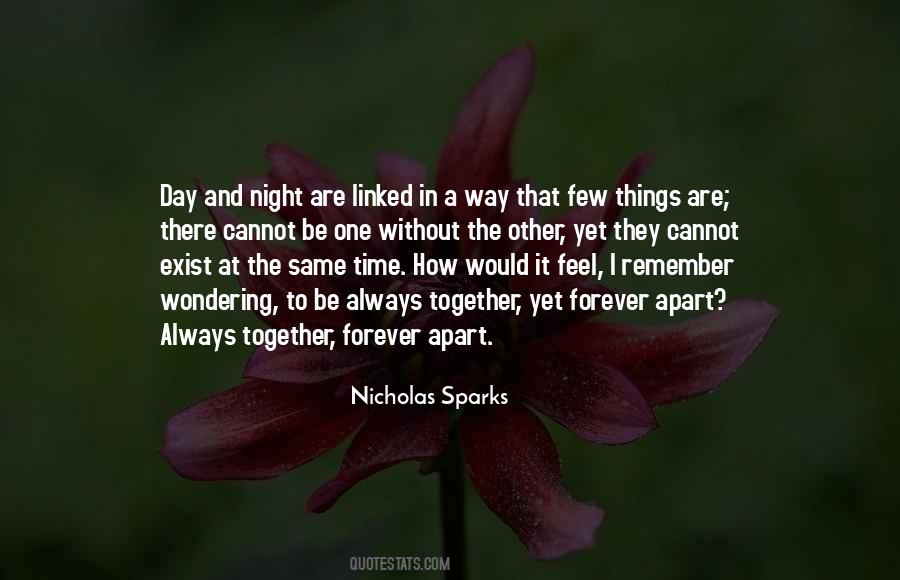 #15. The value of your life is not measured in your success but your failures, your ability to fight, to make a better day for yourself is what you will remember in life's last challenge. - Author: Westley Tusa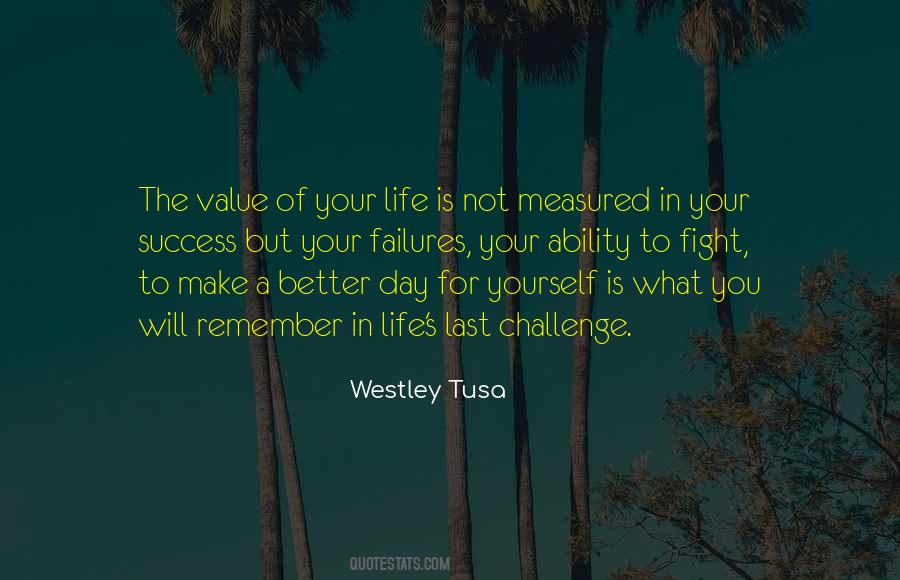 #16. I was a very religious child - I went to synagogue at least once, sometimes twice, a day. And I remember my religiousness as good - I think religion is good for children, especially educated children, because it allows for imagination, a whole imaginative world apart from the practical world. - Author: Yehuda Amichai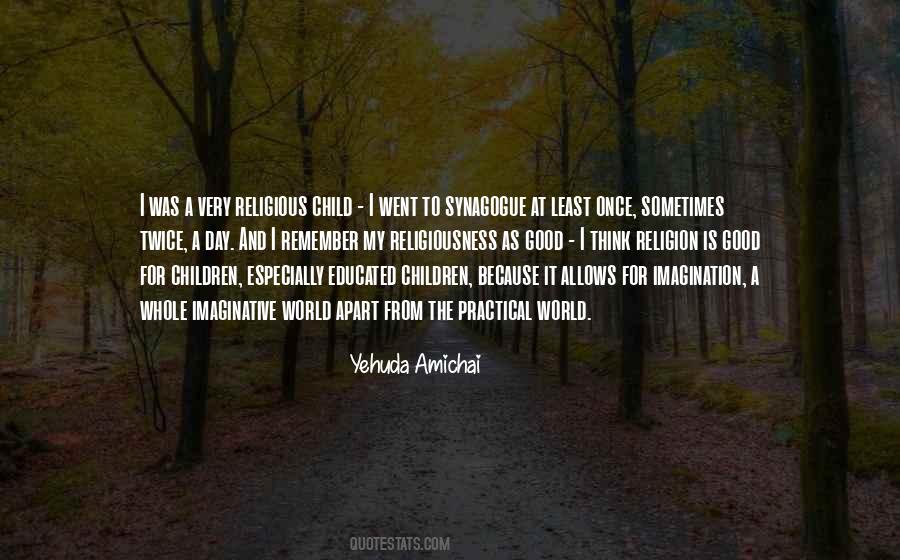 #17. Remember when you hear yourself saying one day that you don't have time anymore to read or listen to music or look at paintings or go to the movies or do whatever feeds your head now. Then you're getting old. That means they got you, after all. - Author: Susan Sontag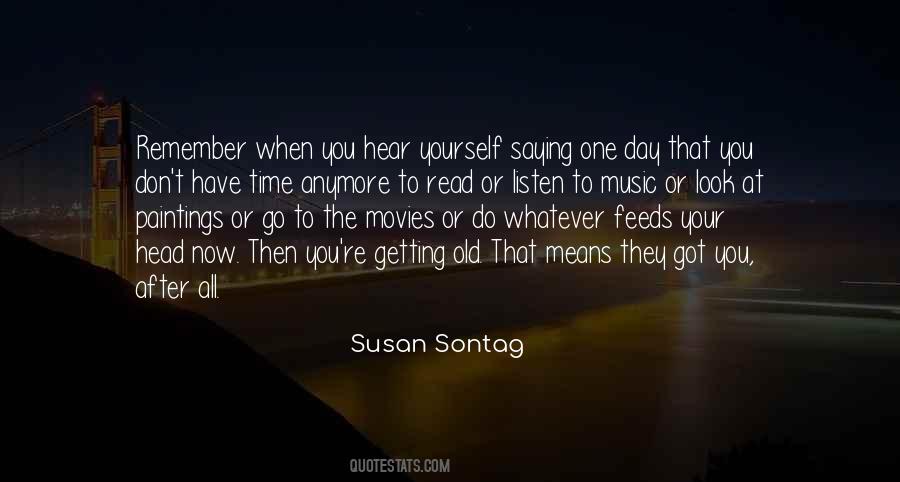 #18. I'm going out, remember?" I prodded. "And I'm going to drink too much, which makes me horny. Don't forget to take your vitamins, ace. - Author: Sylvia Day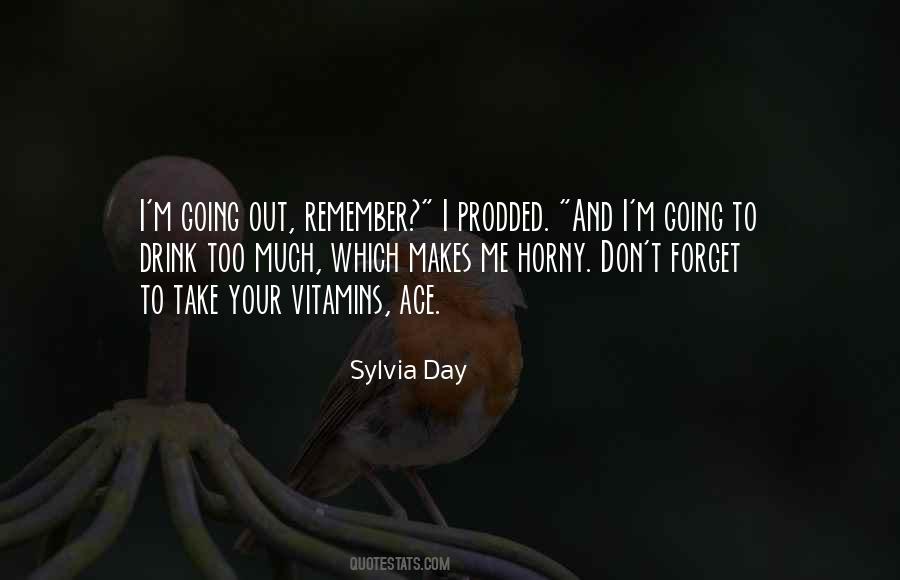 #19. Living in a house where domestic violence goes on every day never feels like home. You don't have to suffer in silence. I'm giving my full support to this website as it will give proper and practical advice about what to do if you feel afraid. Remember, you're not alone. - Author: Beverley Knight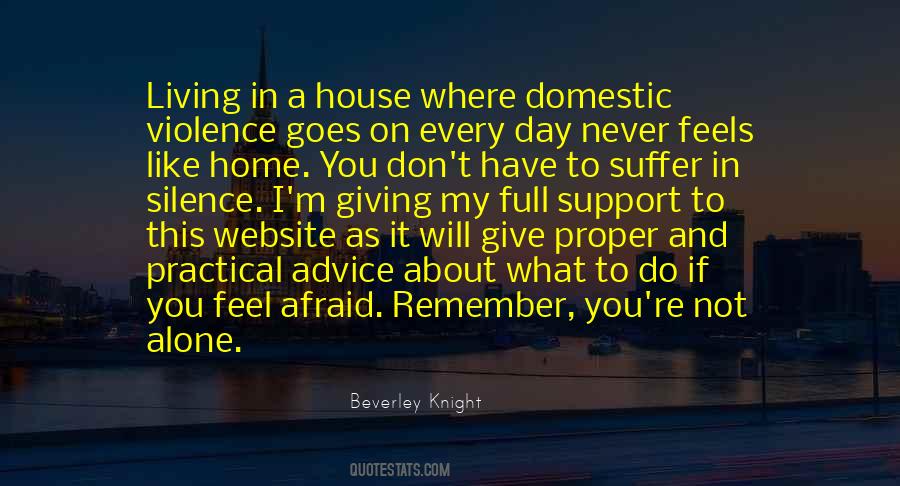 #20. My dad says that when I was two or three I used to go out dressed as a different character every day. I remember thinking it was perfectly normal to wear different coloured shoes and carry a pink umbrella. But now I've got a goddaughter of that age; I realise it's not normal at all. - Author: Alice Eve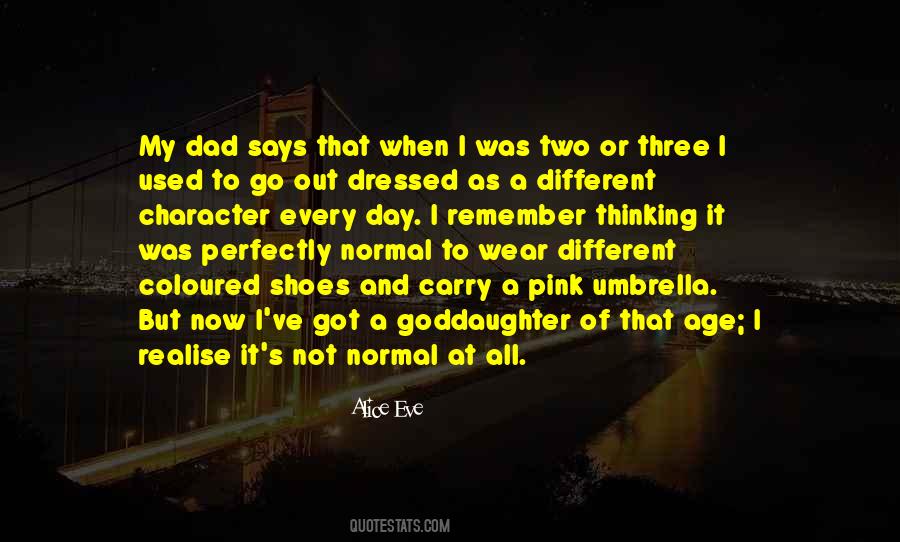 #21. Remember to say what you mean, but don't say it meanly. - Author: Elizabeth George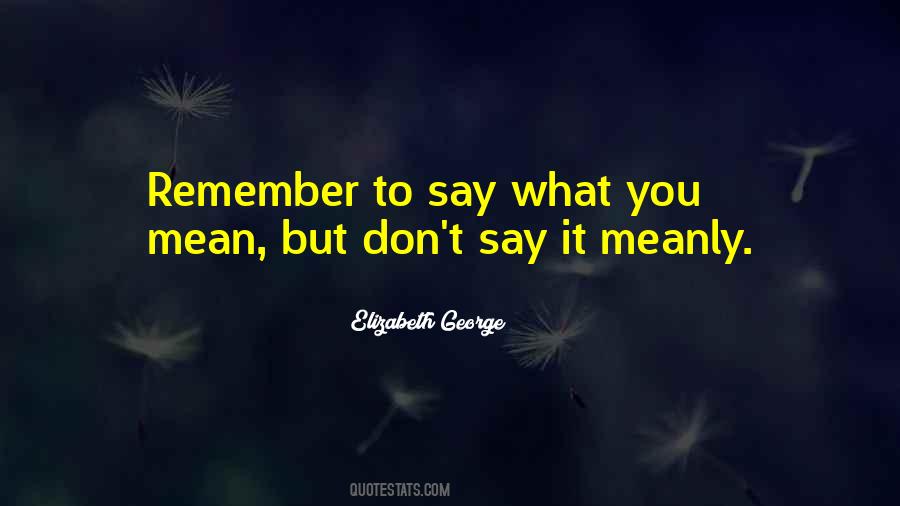 #22. I remember, one day, I just printed out about a hundred CVs, and I was running around London. I was going to modeling agencies, temping agencies, anything. I was so desperate. - Author: Fleur East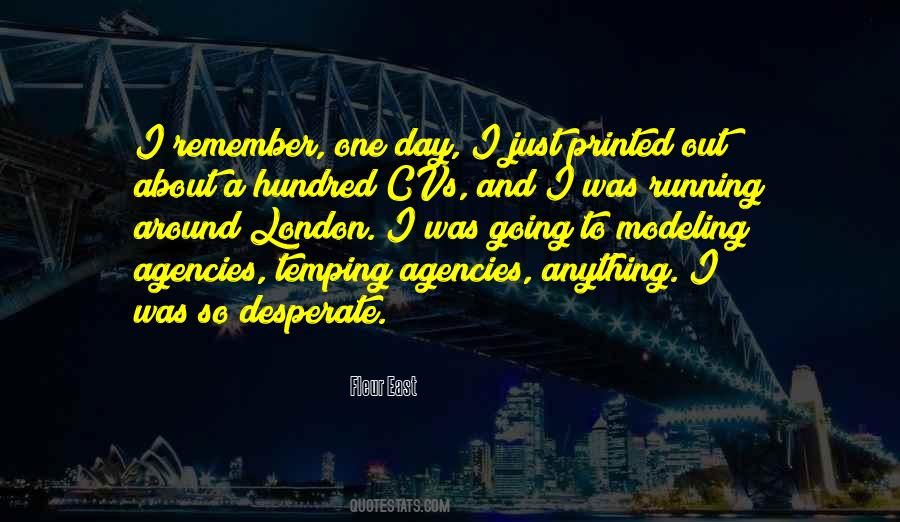 #23. The hardest thing to remember about our time, of course, is simply that it is a time- we all instinctively think of it as the Day of Judgment. - Author: G.K. Chesterton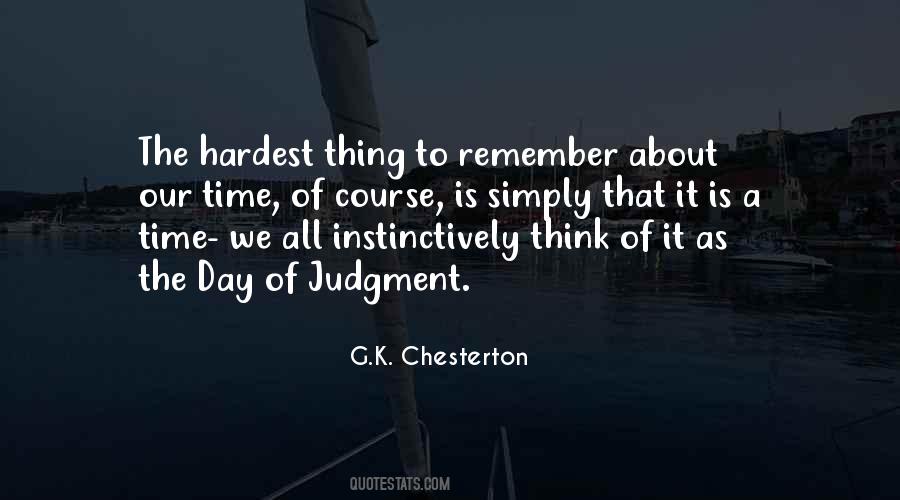 #24. But then all of all a sudden the breath is kicked out of me and I'm shoved onto the cold hard concrete floor of my life now, because I remember I can't run home after school and tell Bails about a new boy in band. My sister dies over and over again, all day long. - Author: Jandy Nelson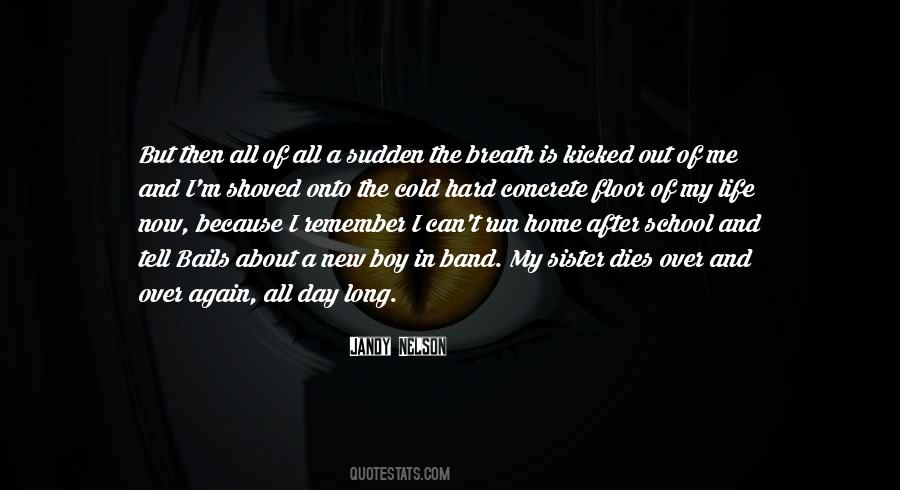 #25. Remember babe, hurting people hurt people. And that doesn't make it right, and it won't ever make it okay. I just don't want to see you with a hurting someone that hurts people every single day. - Author: Hope Alcocer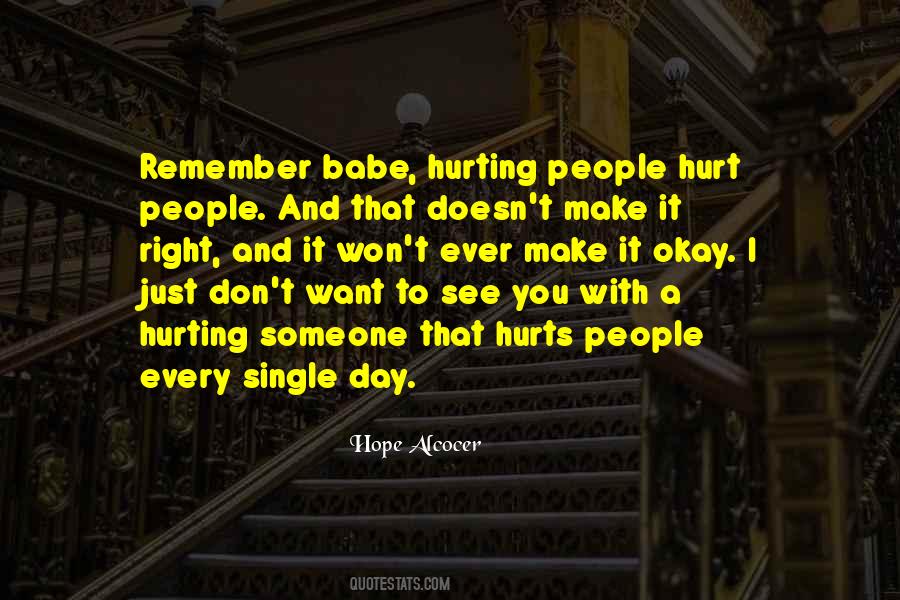 #26. I remember when each 4th lot was vacant and overgrown, and the landlord only go this rent when you had it, and each day was clear and good and each moment was full of promise. - Author: Charles Bukowski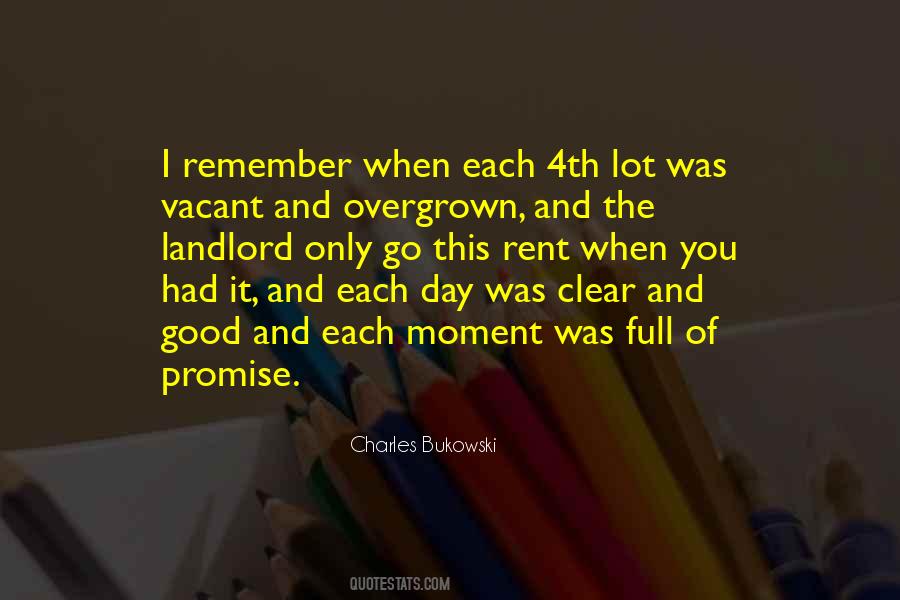 #27. Perhaps the day may come when we shall remember these sufferings with joy. - Author: Virgil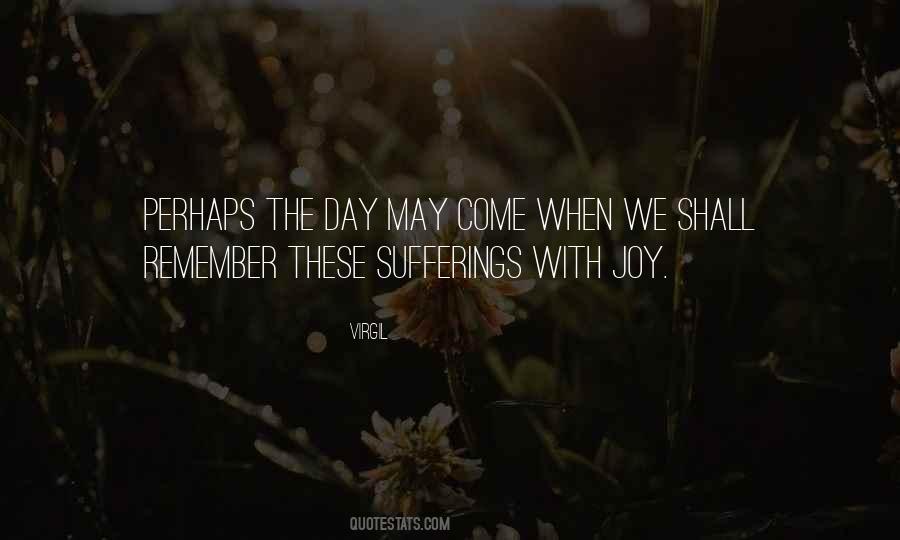 #28. But let her remember, that it is in Britain alone, that laws are equally favourable to liberty and humanity; that it is in Britain the sacred rights of nature have received their most awful ratification. - Author: Thomas Day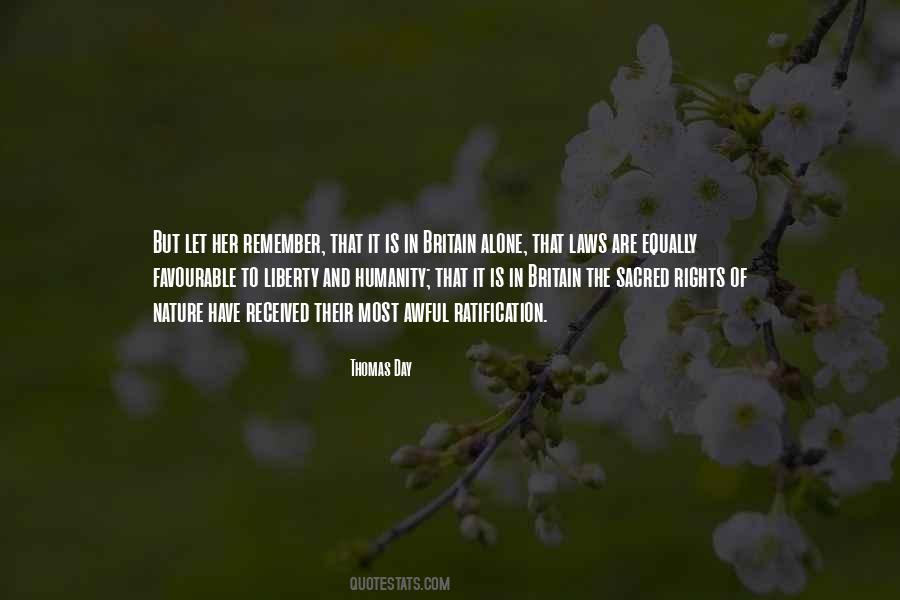 #29. How would it feel to live a full life and have no one remember it, to have no one remember the extraordinary things you accomplished, even if it was just waking up every day and finding the courage to get out of bed? - Author: T.J. Klune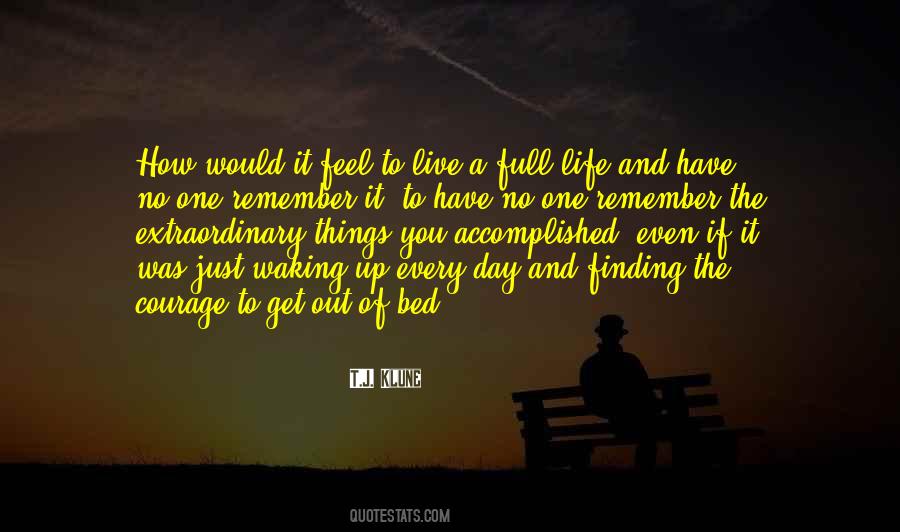 #30. I remember too much; I am like the air on a calm day as it holds itself still, letting nothing escape. - Author: Colm Toibin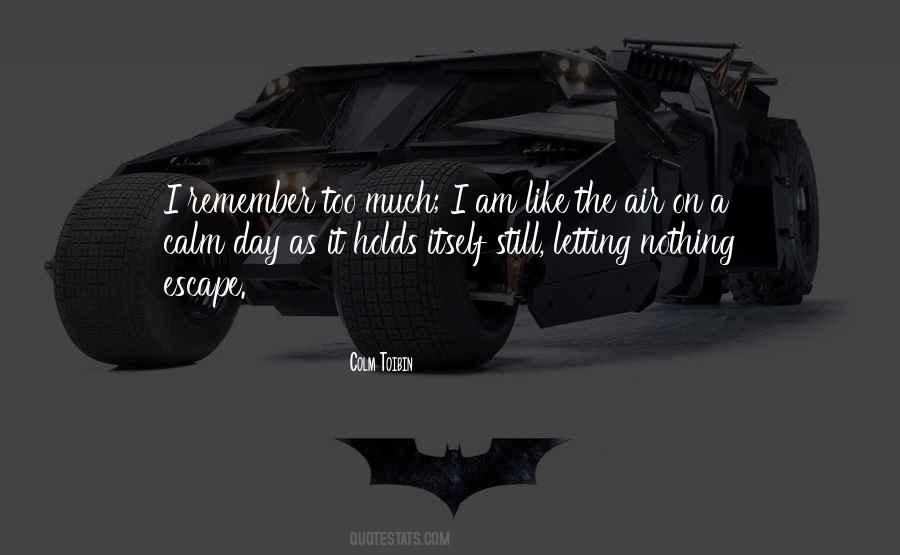 #31. The feelings that still linger, decade after decade, aren't just the residue of a love lost. They are as real as the first day I told her I loved her." ~Corbin Jones, Voice of Innocence - Author: Lindsay Detwiler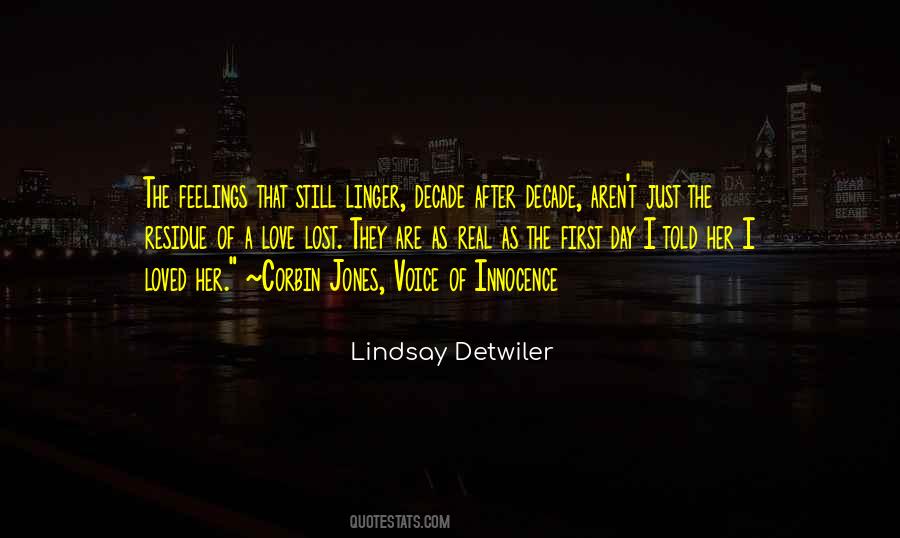 #32. Each day is a gift. Treasure it and remember it for what it is. There may come a time when that memory is all you have. - Author: Bette Lee Crosby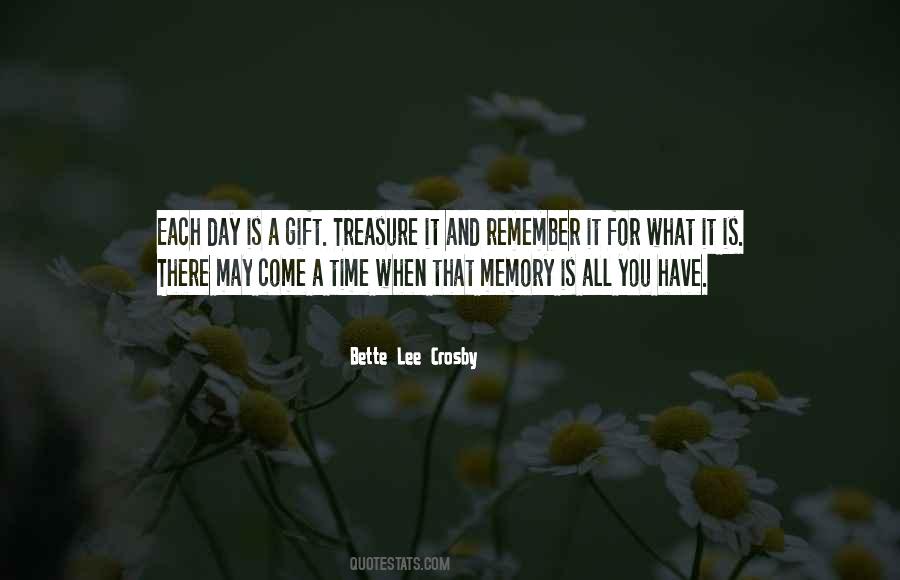 #33. Remember, do the things that you fucking believe in, alright? This is what it's all about right now. [MTV Awards 2005] - Author: Green Day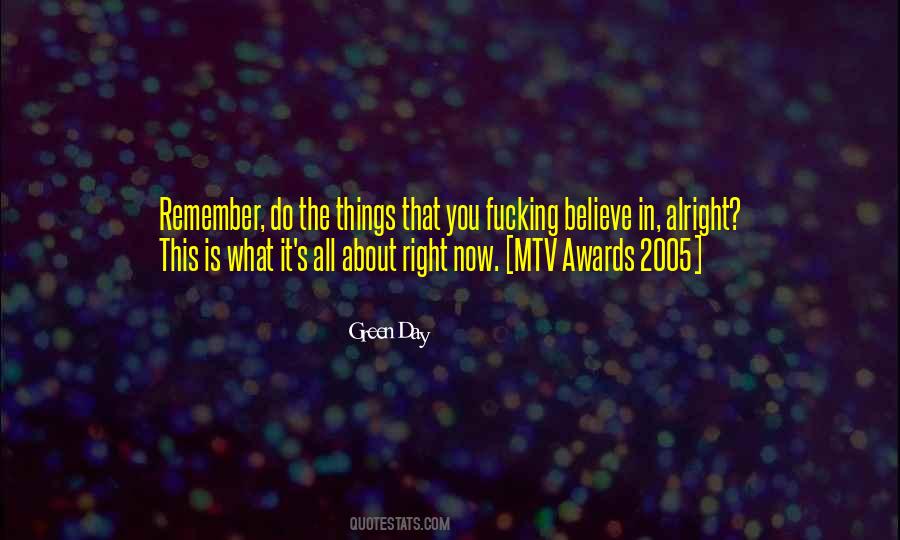 #34. Ah the three-day blues, all new mothers cry on the third day. And I remember thinking, But my goodness, who wouldn't cry? - Author: Liane Moriarty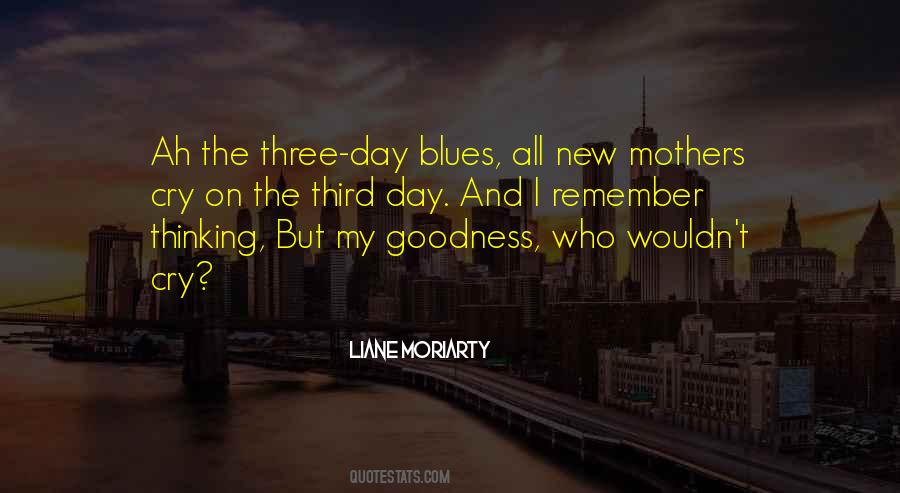 #35. Remember God's bounty in the year. String the pearls of His favor. Hide the dark parts, except so far as they are breaking out in light! Give this one day to thanks, to joy, to gratitude! - Author: Henry Ward Beecher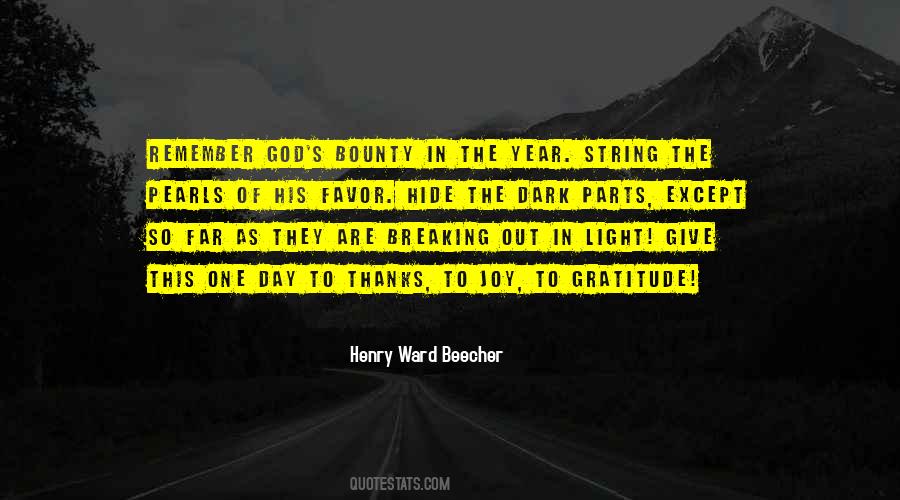 #36. Remember to practice a little every day
that's crucial. - Author: Carol Kaye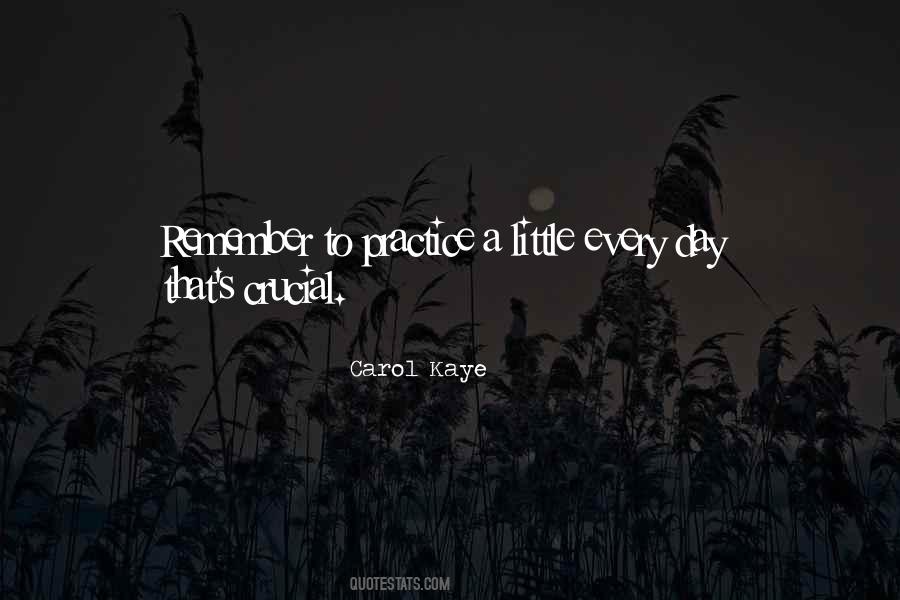 #37. I remember facing him on opening day in 1987. It was Oakland at the Minnesota Twins, the first time I got him out on a breaking ball down-and-in and next at bat he hit the same pitch for a home run. I was telling my kids that story yesterday. - Author: Curt Young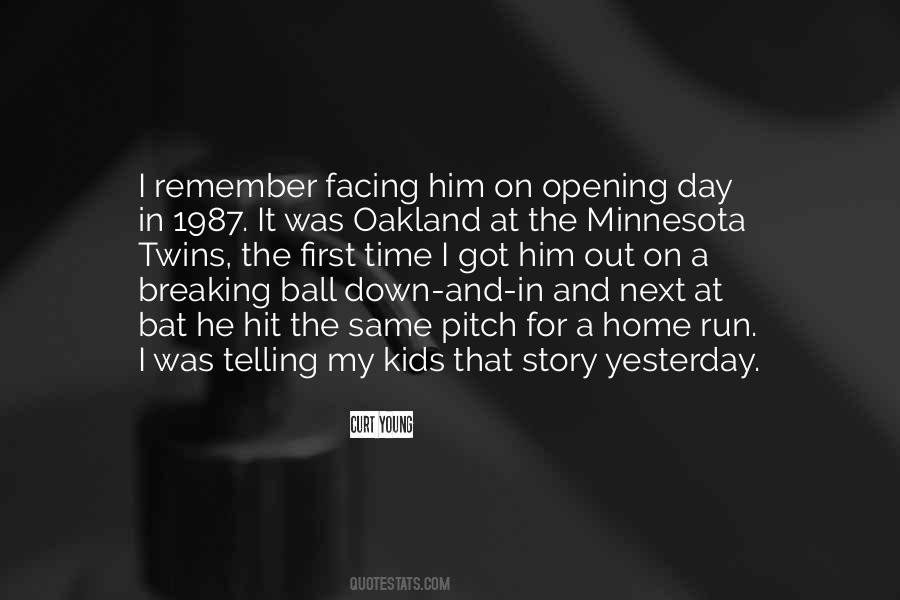 #38. Lord, help me to remember that there are many ways to rejoice in any kind of day you make for us. - Author: Zig Ziglar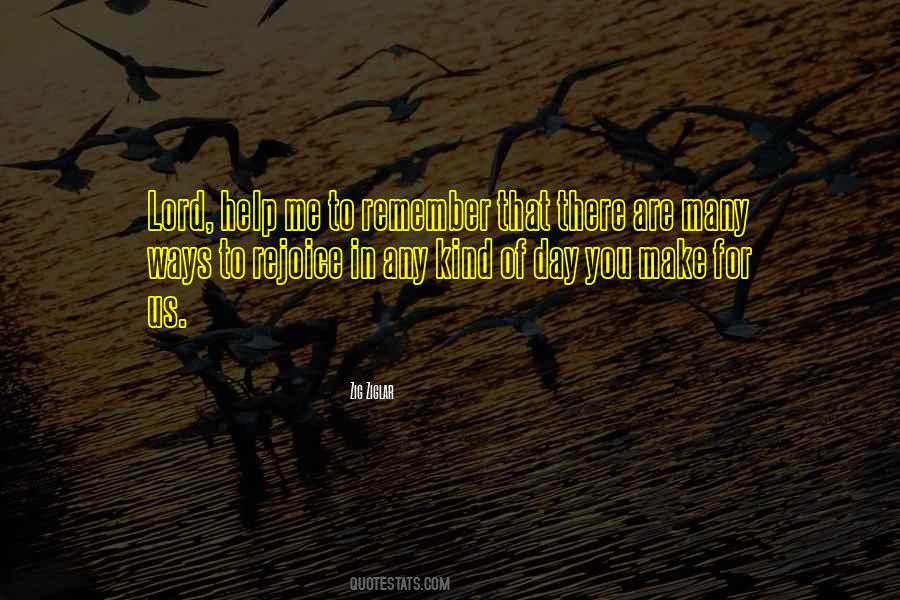 #39. Sometimes pain is so unmanageable that the idea of spending another day with it seems impossible. Other times pain acts as a compass to help you get through the messier tunnels of growing up. But the pain can only help you find happiness if you can remember it. - Author: Adam Silvera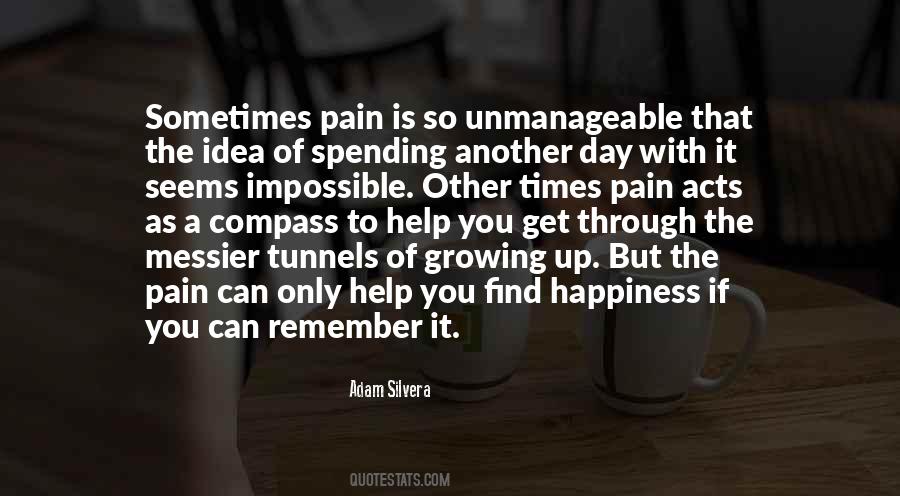 #40. And to those people with no children but who think they'd like to have them some day to fulfill their lives. Remember: With fulfillment comes responsibility. - Author: Bill Cosby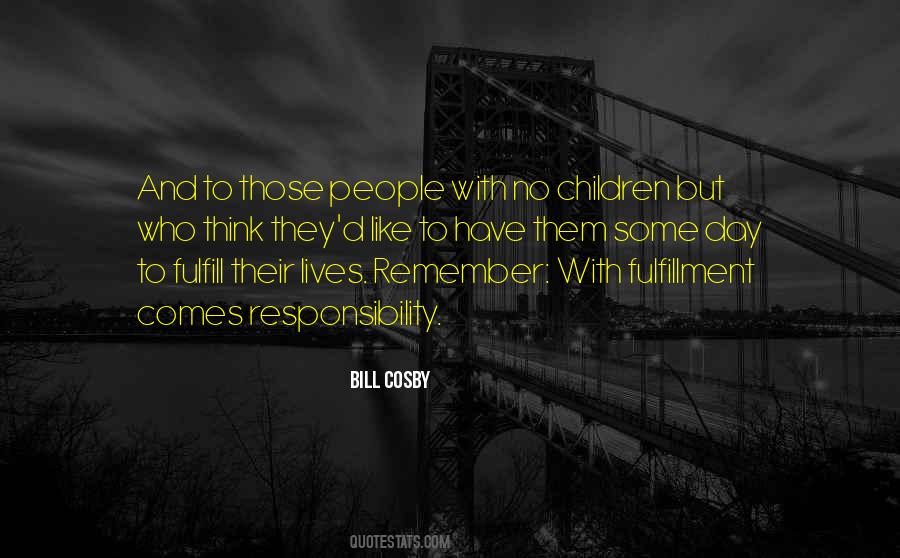 #41. I've learned that the heart does not lie. The thought of never being with him or having him in my life again shattered me. Not a day went by that I didn't think of his smile or remember his laugh, his touch, and how that alluring Scottish accent always made my knees tremble. - Author: Victoria Roberts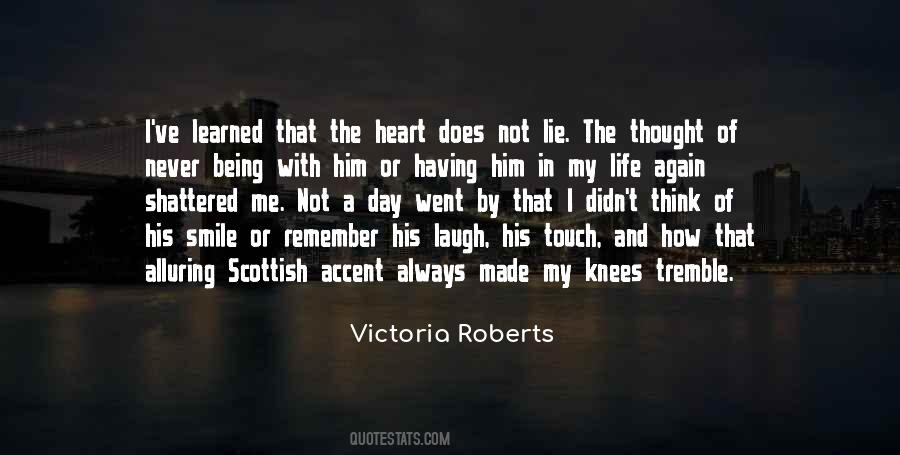 #42. I didn't forget you. To this day, I have yet to walk through an airport without looking for your face, and every time it snows, I remember what it felt like to kiss you. - Author: Sharon Sala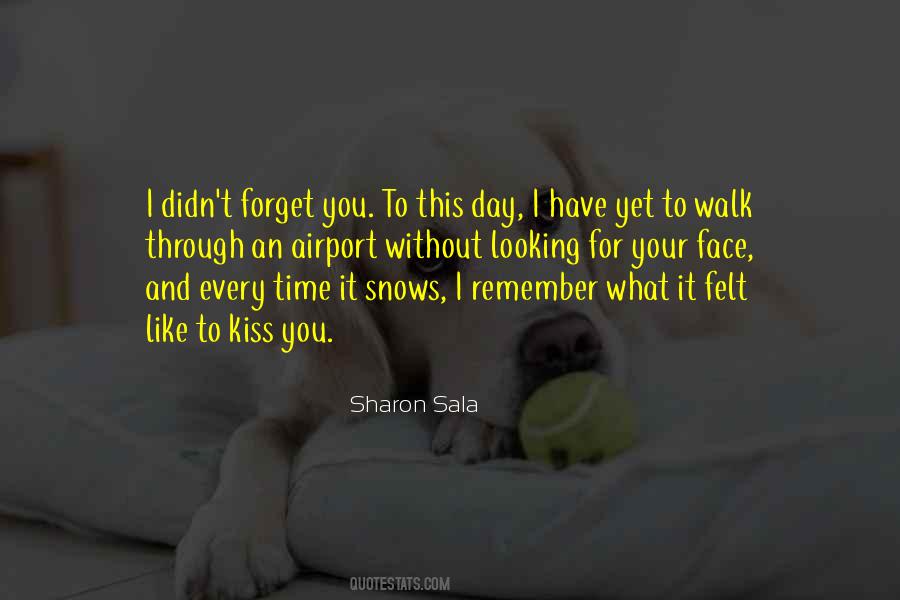 #43. My grandmother always used to say, "If you know your past and you know where you have to go, why do you rehearse?" I always remember this and it's true. You have to start each day again-you can't repeat what you did. - Author: Marian Seldes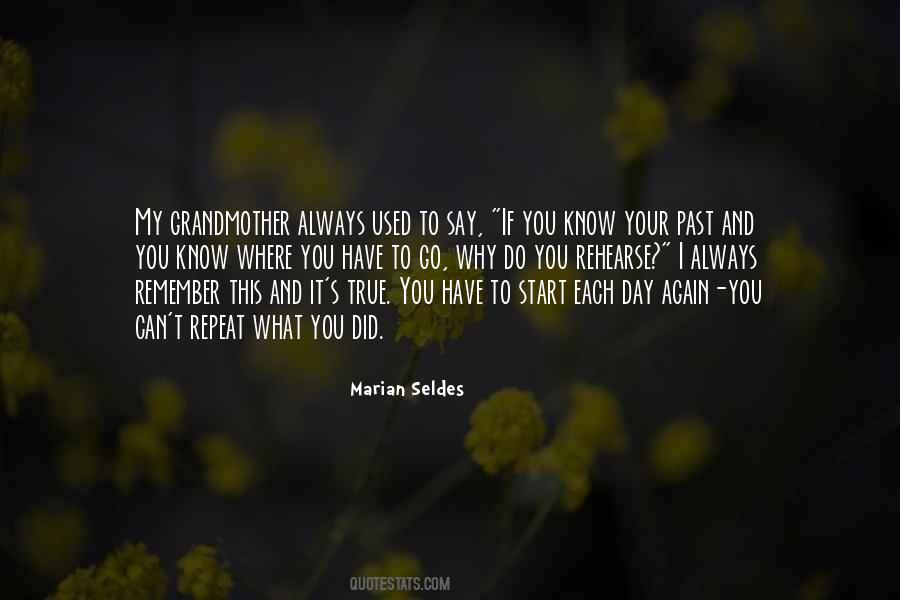 #44. Perhaps even these things, one day, will be pleasing to remember. - Author: Virgil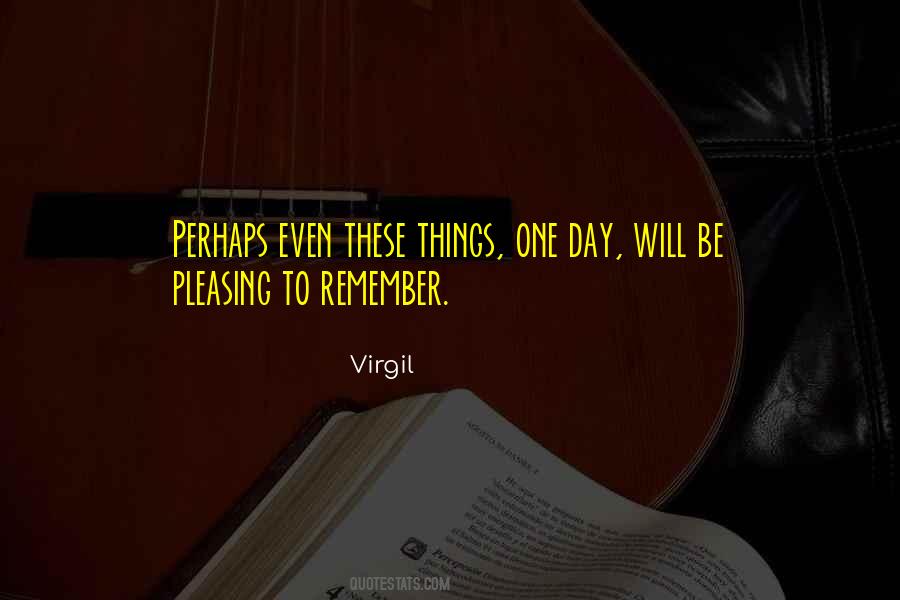 #45. Some day you will know that there is a beauty of the soul that is more important than worldly beauty. Remember this when you see worldly beauty. - Author: John P. Marquand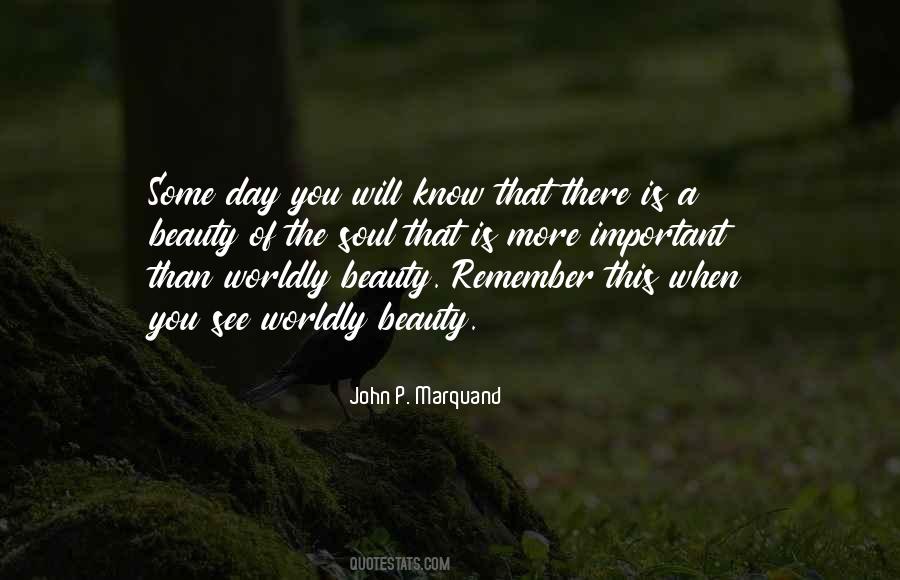 #46. I vividly remember bowling 20 + games a day, 2 or 3 times a week. - Author: Joe Tex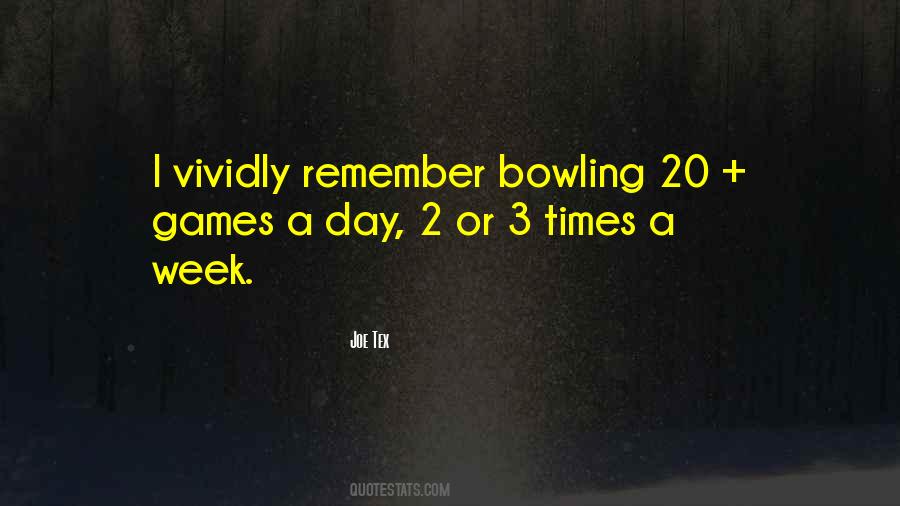 #47. Still is just the right way to be. You rise in the morning to go about your day. You remember a friend who has troubles. You don't quibble with yourself about whether to call her; you don't write a reminder on your Palm Pilot or in your planner to make the call tomorrow. You just call. Simple. - Author: C. Terry Warner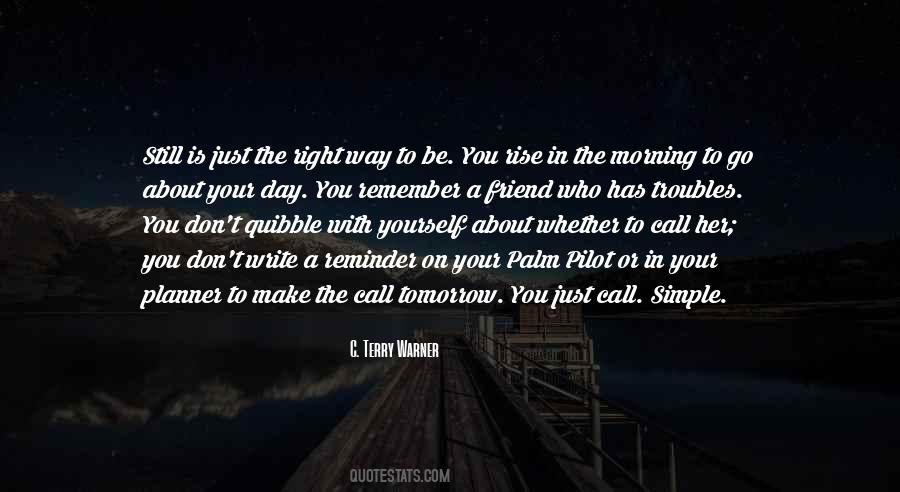 #48. It's the beginning of your day. You awake and look around you, feeling perhaps a joyful expectation, or perhaps an awful dread. No matter which, remember this: God loves you with an infinite love. - Author: Marianne Williamson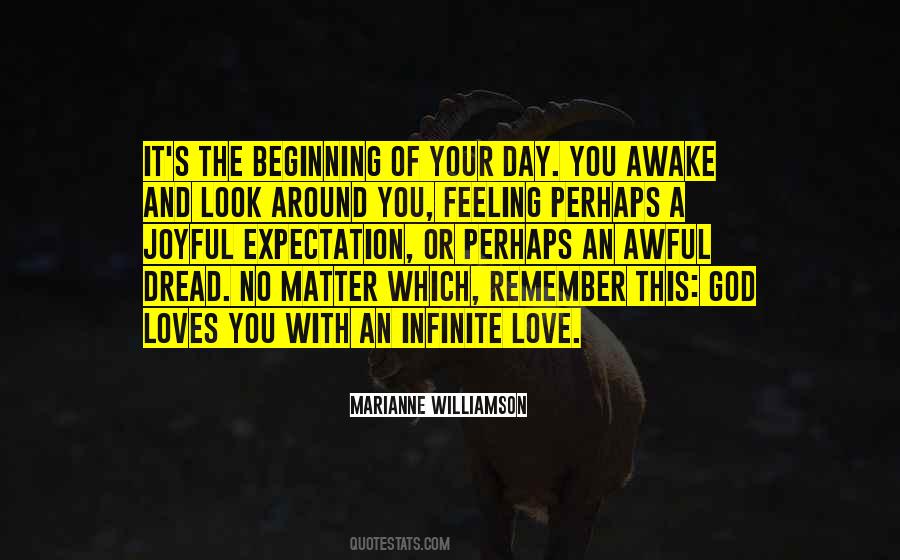 #49. Thank You, Lord, for the incredible gift of Your presence in each and every situation I face. Allow me to remember this and to call upon Your name as I go about each day. - Author: Barbour Publishing Inc.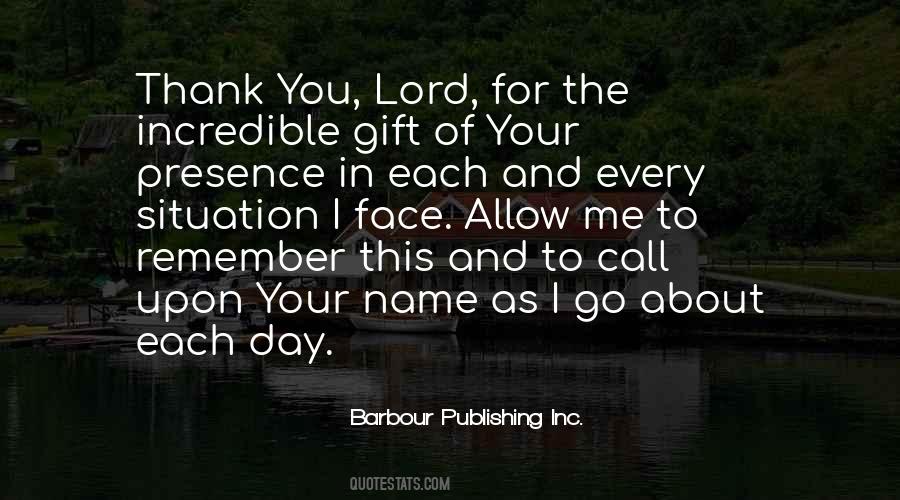 #50. No, it's just like when you're dead and you try to remember being alive, it'll be like thinking of winter on the hottest day of the year. You'll know it's true, but you won't really believe it. - Author: Tom Perrotta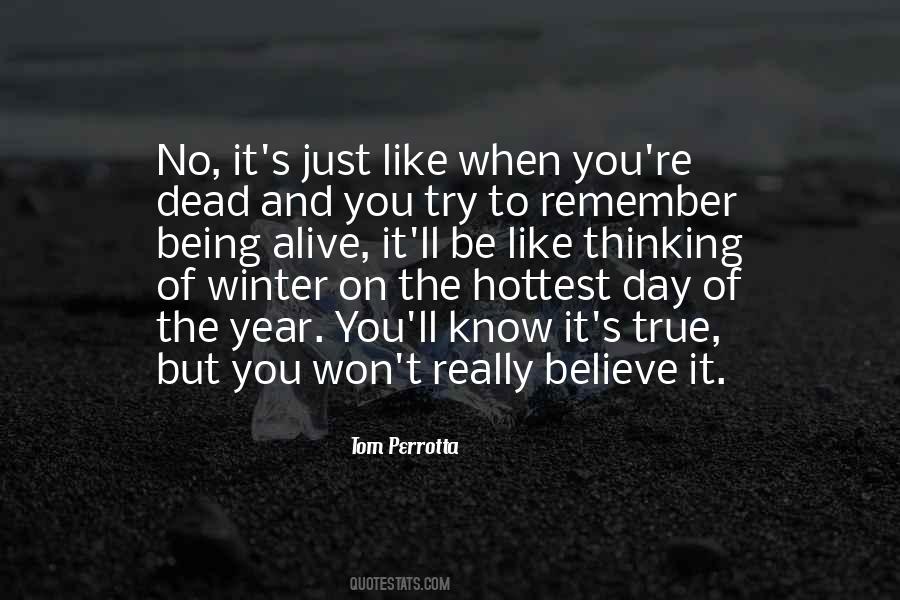 #51. You scratch whatever itches you choose," Charles told her, his voice cold and quiet."Enjoy yourself. But at the end of the day, you remember that Isaac belongs to my father - and to me. He is necessary to us as you are not. You will leave him unharmed or I will hunt you down and destroy you. - Author: Patricia Briggs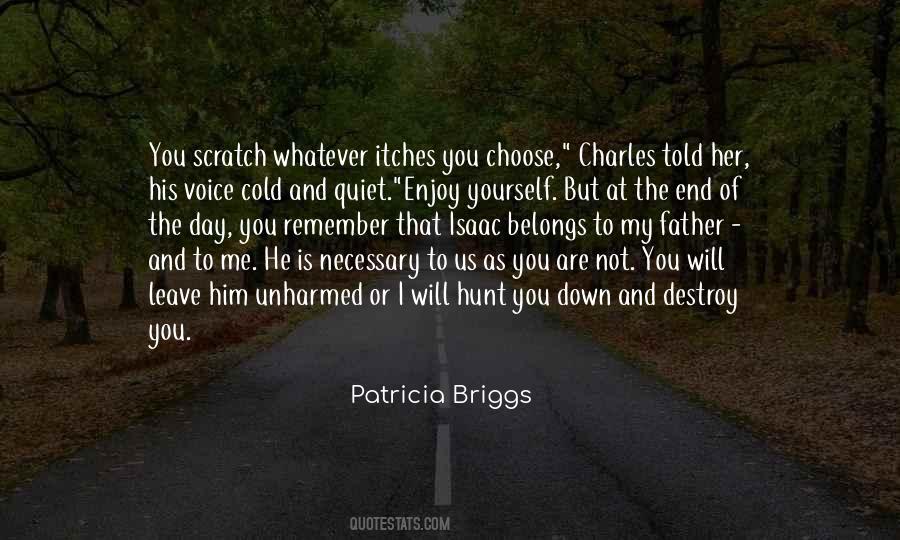 #52. Remember, color is not just color, but mood, temperature and structure. - Author: Van Day Truex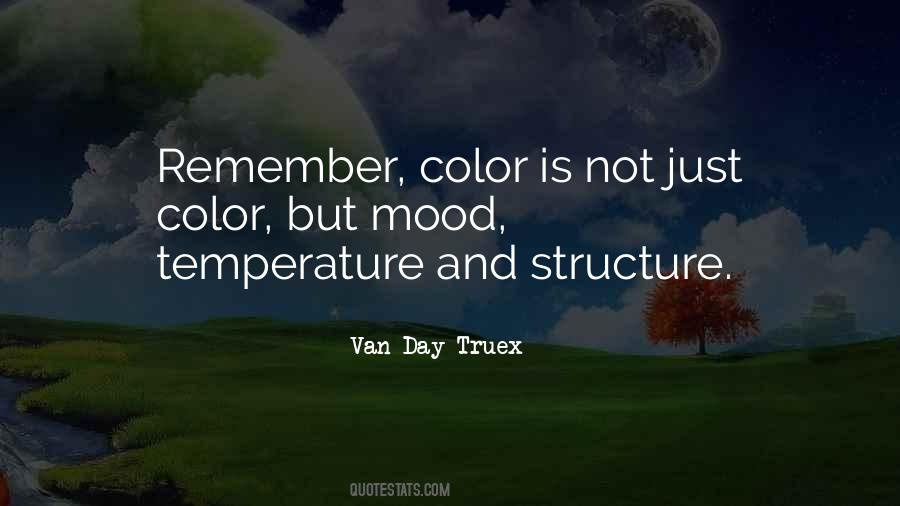 #53. I realize I'm crying a little, too. I remember. Sometimes pain is so unmanageable that the idea of spending another day with it seems impossible. Other times pain acts as a compass to help you through the messier tunnels of growing up. But pain can only help you find happiness if you remember it. - Author: Adam Silvera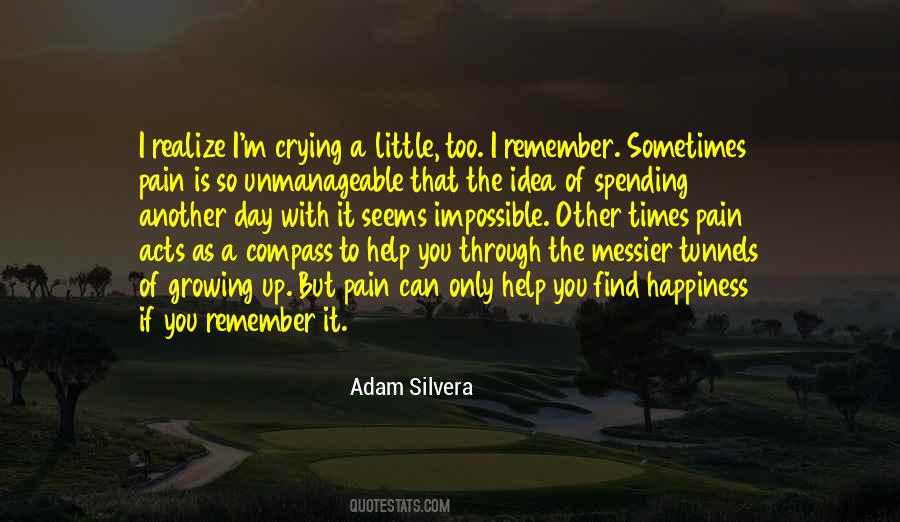 #54. One day, of course, no one will remember what I remember. - Author: Donald Hall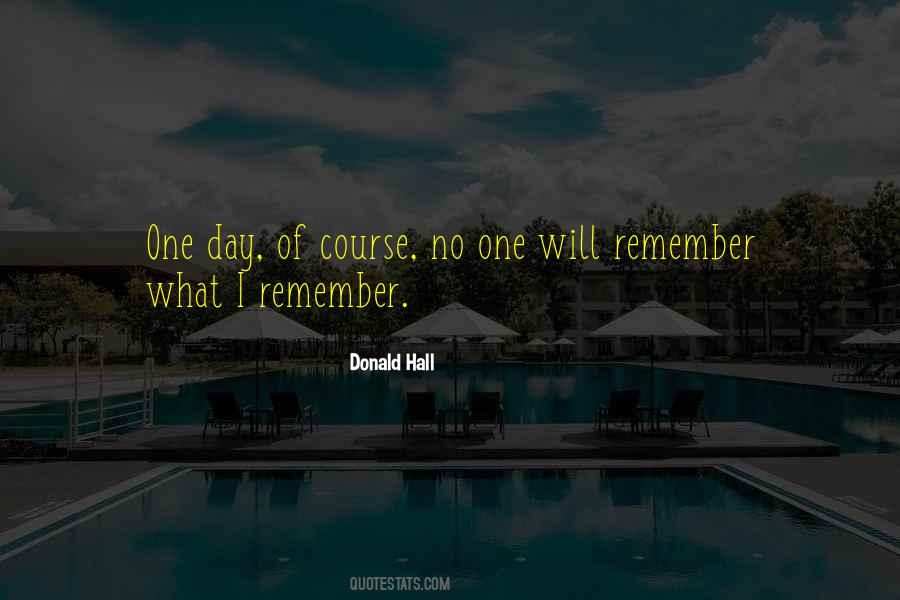 #55. Carrie lay on the bed and gazed at the ceiling. She was back in business. It was a day to remember. December 7, the same day the Japanese bombed Pearl Harbor. The next day America declared war on Japan.
America declared war. And she was a whore again. - Author: Jackie Collins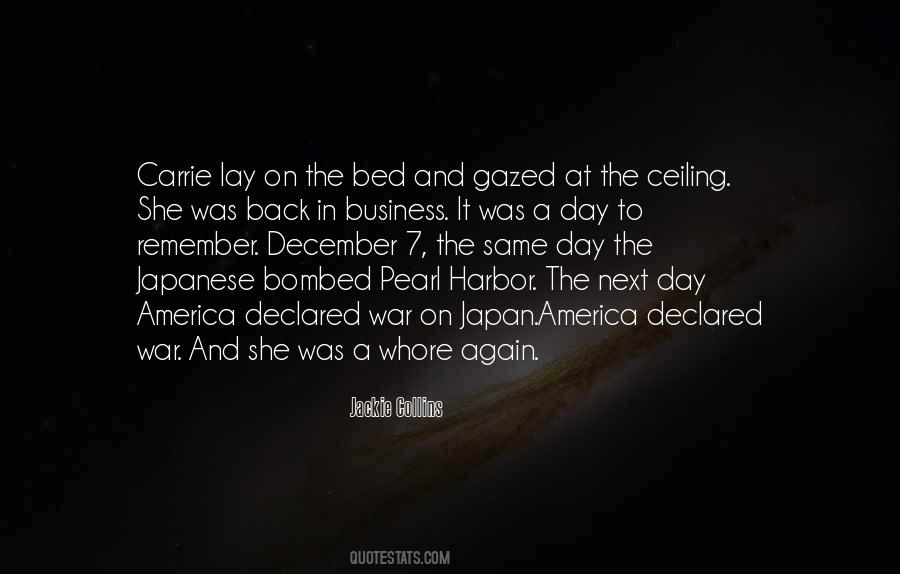 #56. May your Valentine's Day be filled with adoration, pampering, and a pair of gorgeous, tiny-heeled Jimmy Choo sandals that are completely useless in this weather. Just remember: You are totally worth it. - Author: Cecily Von Ziegesar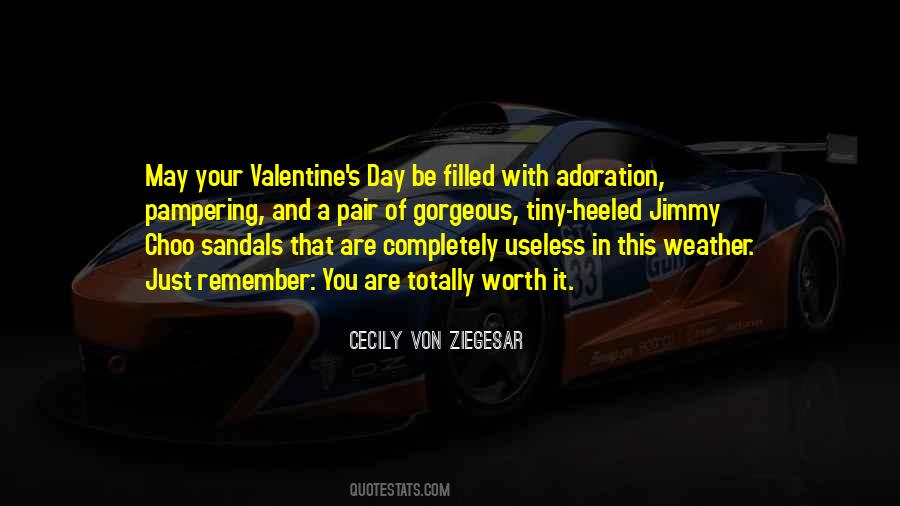 #57. I remember little things that break my heart. We were coming out of Michael's house one day, and he noticed my shoelaces were undone. He bent down and tied them. I almost cried. To me, it was such a gesture of love. - Author: Kirk Douglas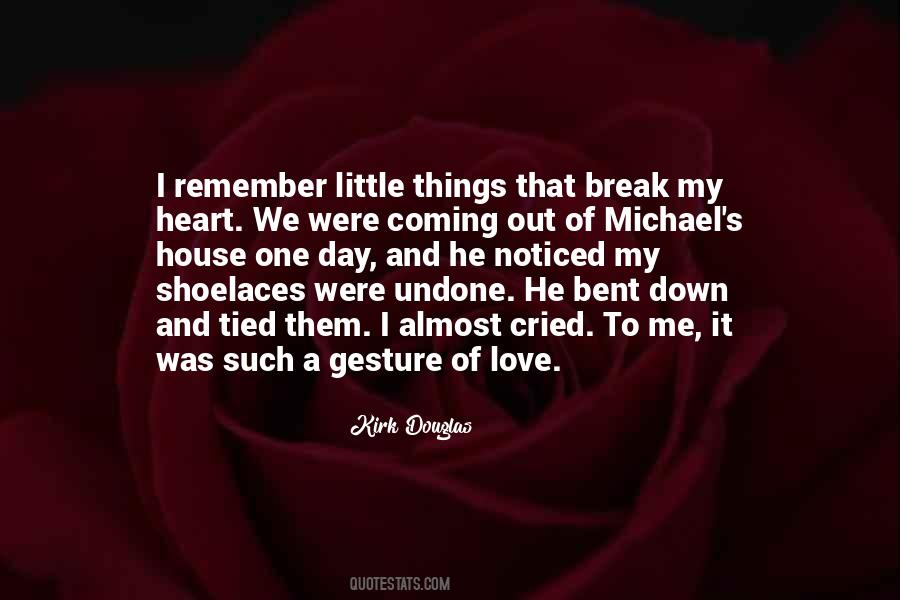 #58. Thousand Moments:
I still remember the day the world took you back & there was never time to thank you for the thousand scattered moments you left behind to watch us while we slept. - Author: Brian Andreas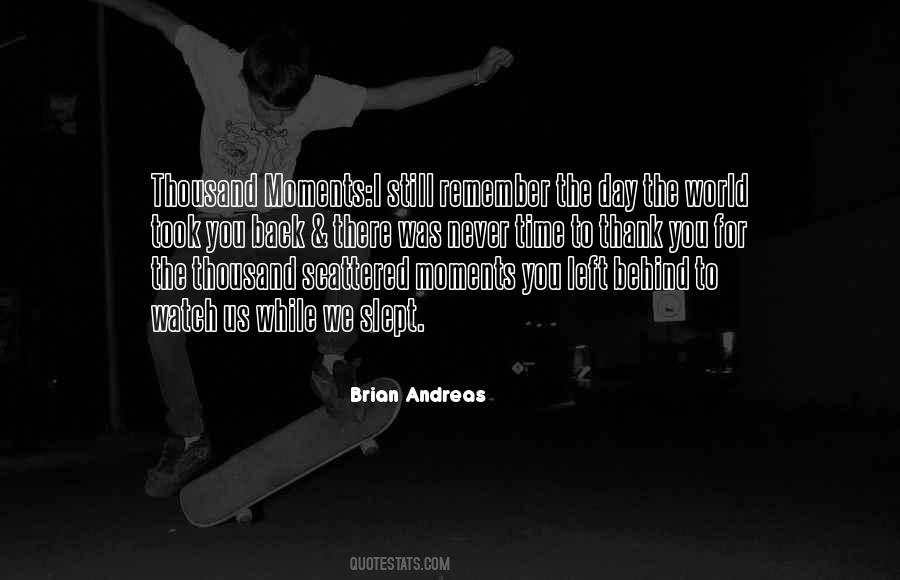 #59. The weather was turning cold and I remember that Dante was using nothing but natural light as his electric department was away, prepping the scene in the cave. We stayed on that rock for the whole day. - Author: Madeleine Stowe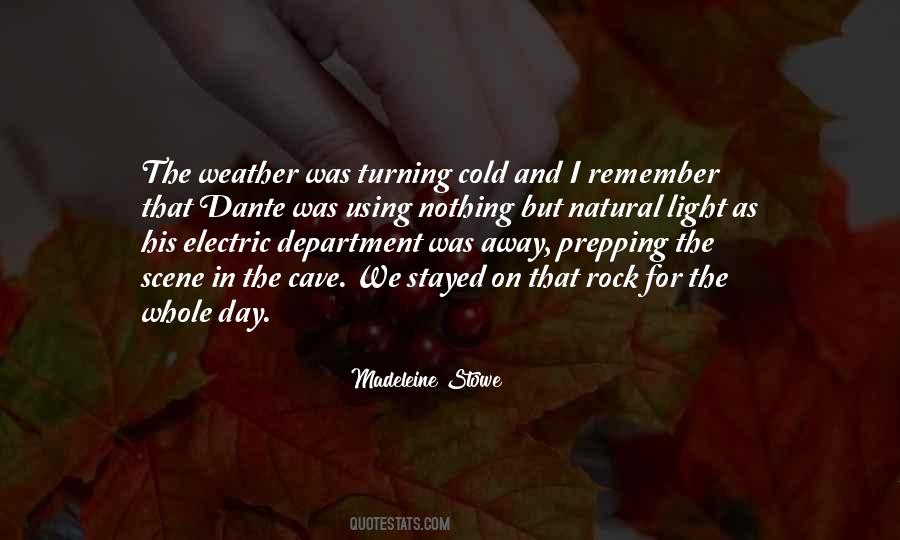 #60. You have to remember: the wife been home all day cleaning asses and feeding faces. Sometimes the opposite. - Author: Ray Romano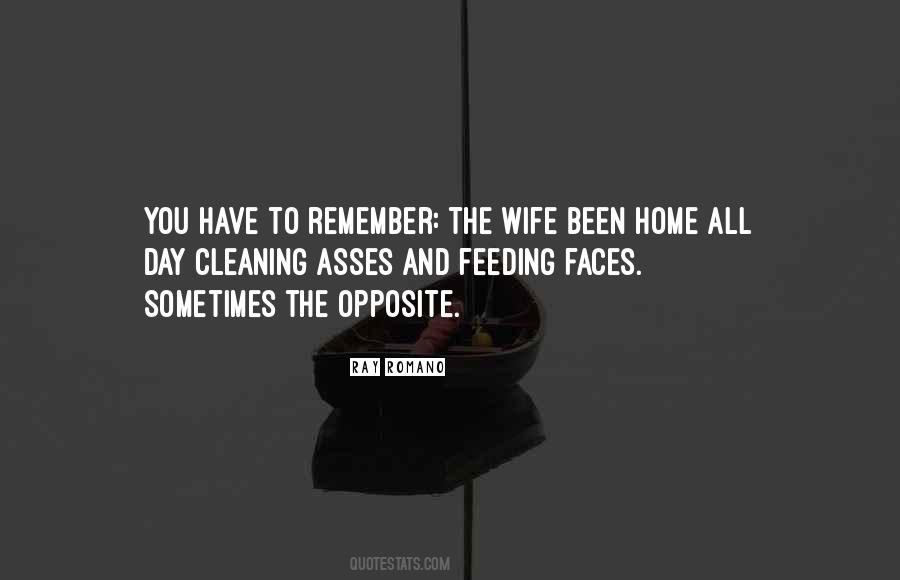 #61. Just remember ... it doesn't matter how long you have known each other.. all that matters is that he has kept you smiling from day one - Author: Cassie Ventura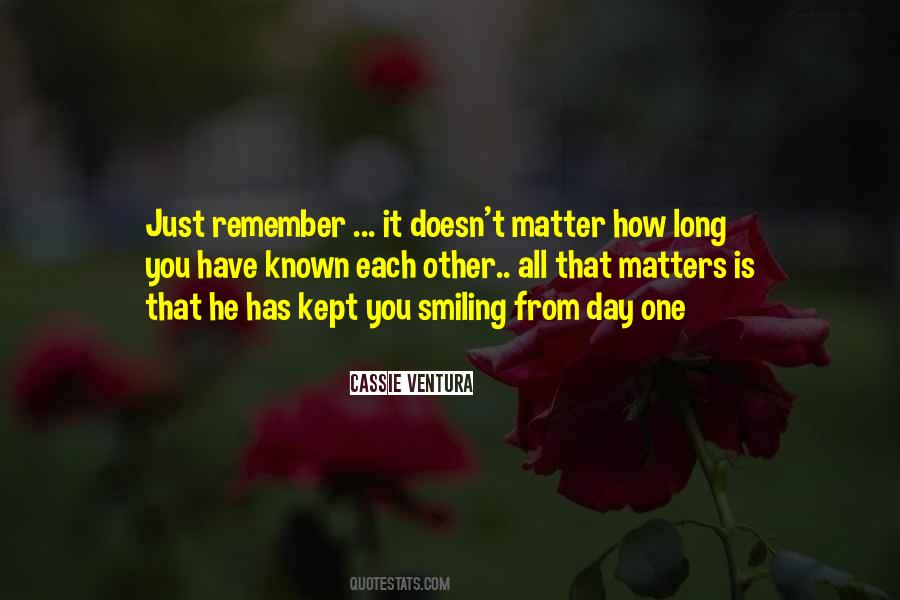 #62. He told me, coming home, that he hoped the people saw him in the church, because he was a cripple, and it might be pleasant to them to remember upon Christmas Day, who made lame beggars walk, and blind men see." Bob - Author: Charles Dickens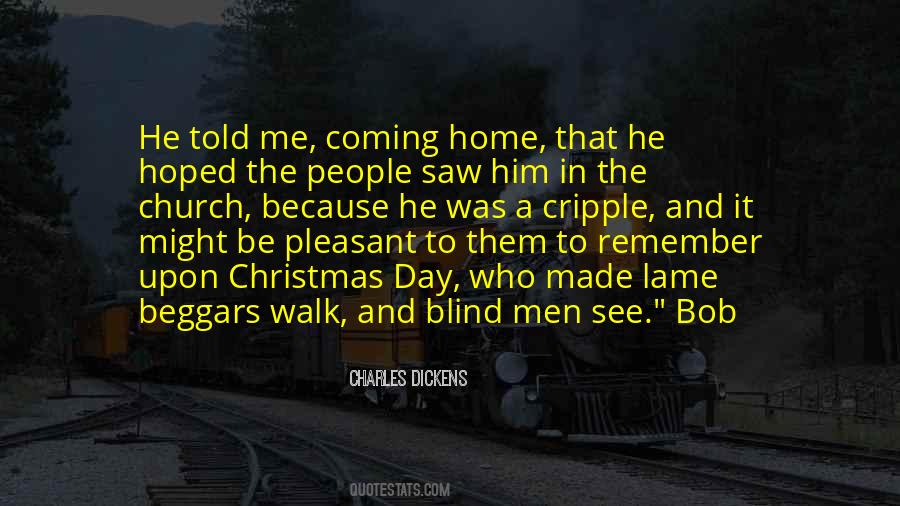 #63. Remember, 'Rome was not built in a day.' Instant success is never possible. Competence results only from sustained, consistent, self-disciplined effort over an extended period of time. - Author: Bud Wilkinson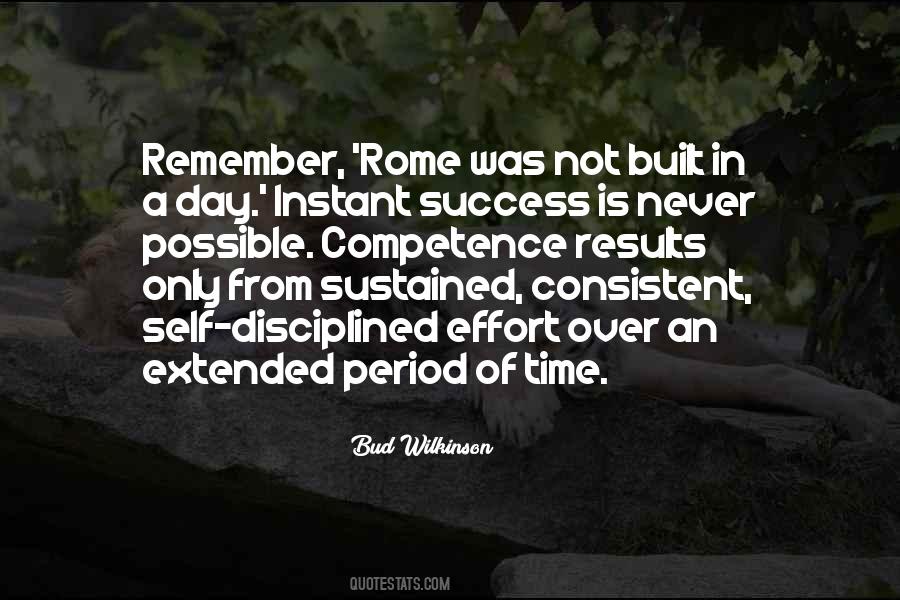 #64. You don't remember the times your dad held your handle bars. You remember the day he let go. - Author: Lenore Skenazy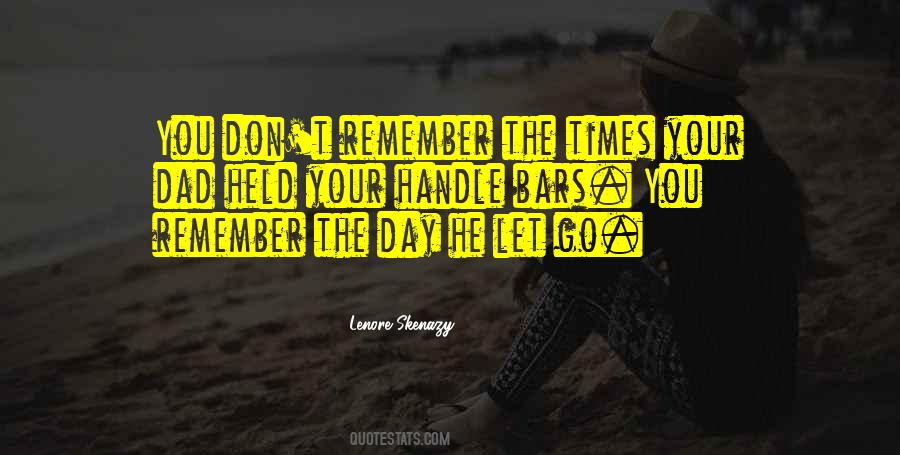 #65. Remember, that six pounds a year is but a groat a day. - Author: Benjamin Franklin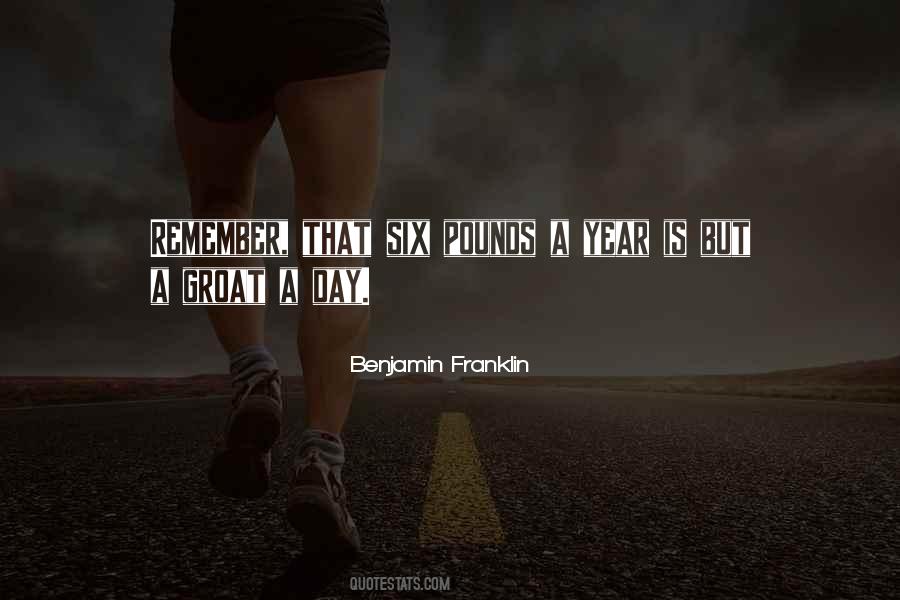 #66. Sometimes you might miss that person, sometimes you'll feel like running back to them ... sometimes you'll suffer from unbearable pain but sometimes you have to forget what you feel. And simply remember what you deserve, smile and move on! - Author: Nehali Lalwani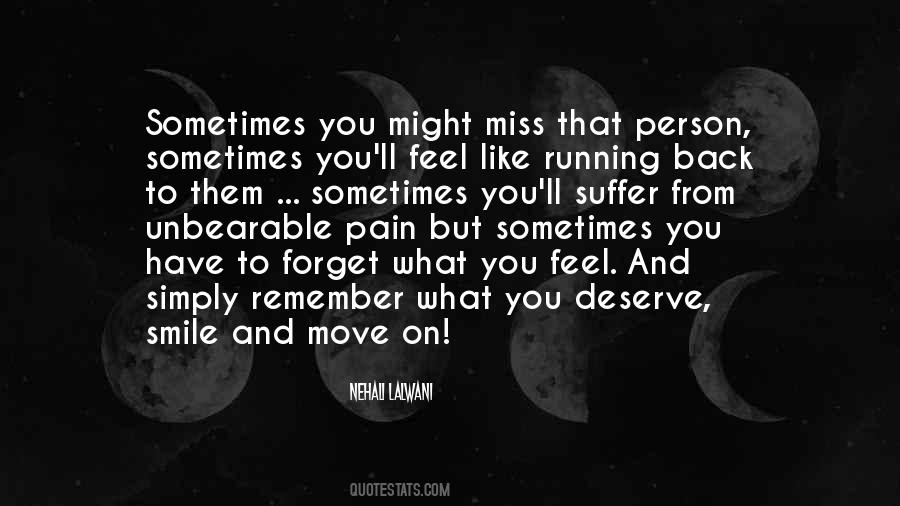 #67. I remember when I was little, my mom asked me, 'Would you like to play the violin or the piano?' I looked at that giant monster and said to myself - I am not going to lock myself on that bench the whole day. This is small and lightweight. I can play from standing, sitting or walking. - Author: Sirena Huang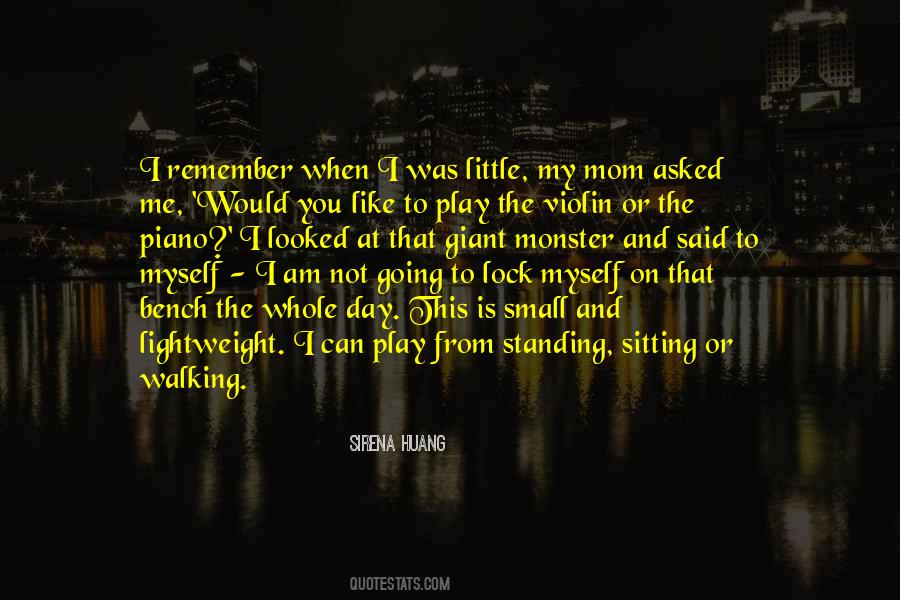 #68. I can remember on the first day on 'Chatroom,' it was just one scene for the whole day, which was a really nice luxury to have. - Author: Hannah Murray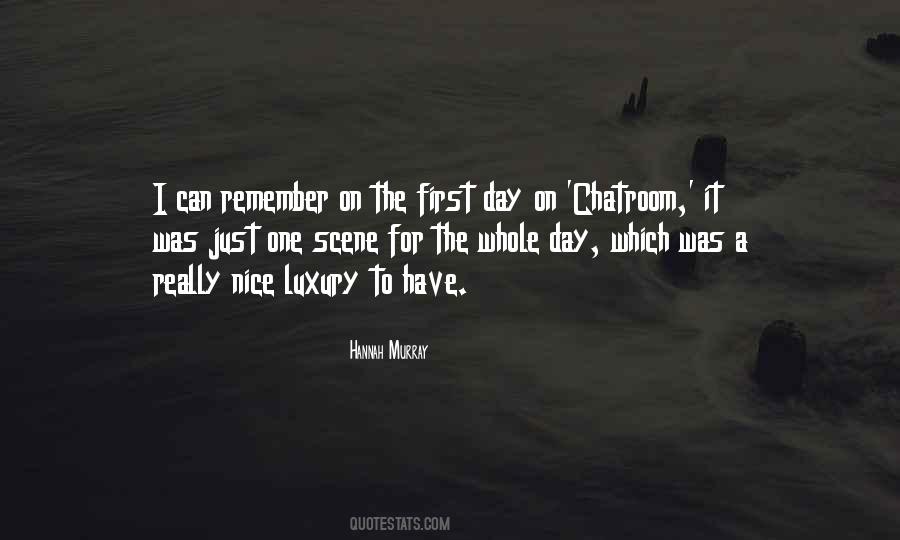 #69. I don't tweet very much. I still believe in the mystery of an artist. I believe in going out when I'm ready to sell my product. A lot of artists are out there every day. But I remember the Julio Iglesiases, the Jose Joses - and it was about the music. - Author: Romeo Santos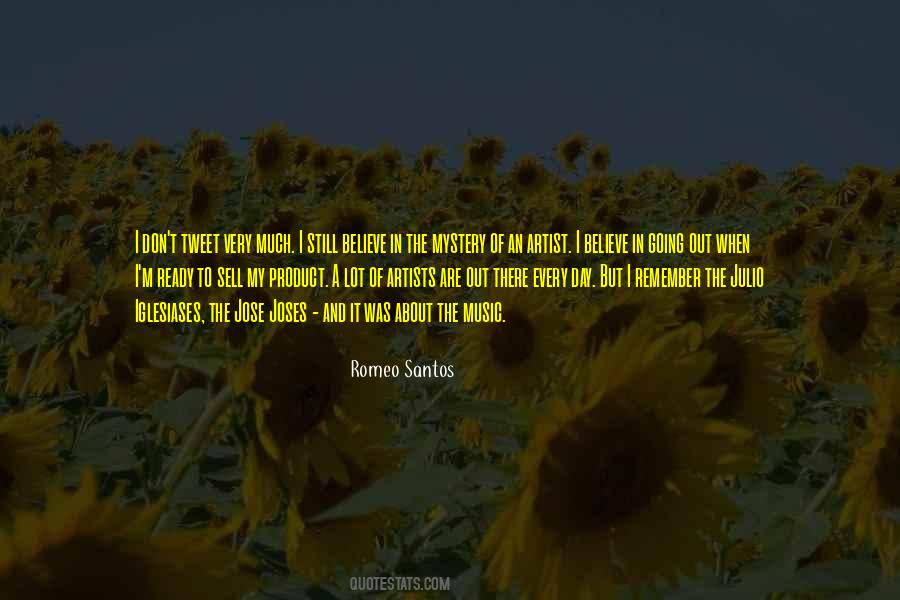 #70. I swear to God I can't remember when I had a handbag. I know for some woman it's like an eleventh finger and you don't even think about it, even if you change every day. But I can't remember the handbag either. Who can run with a handbag? - Author: Marlon James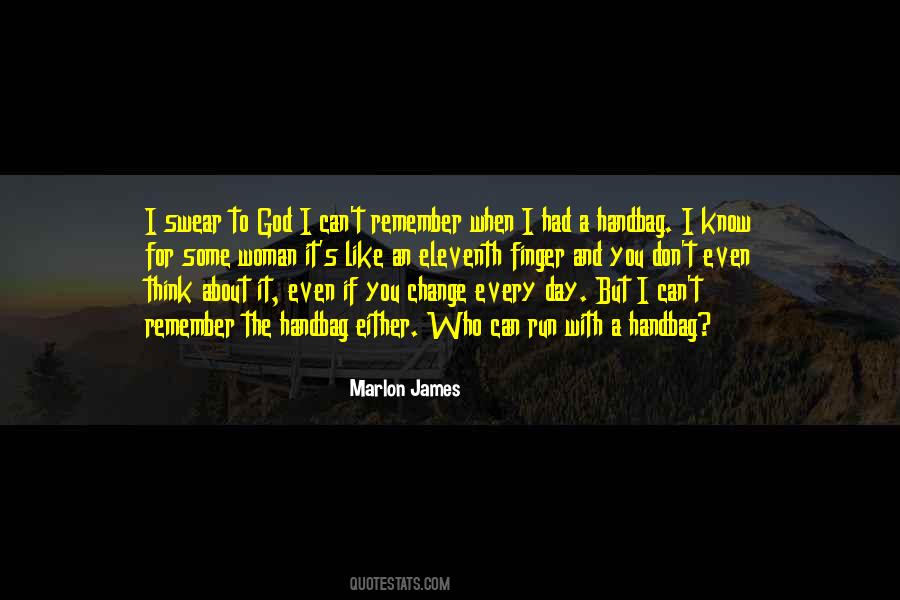 #71. Human relationships have to be rediscovered every day. We have to remember constantly that every kind of meeting with our neighbor is a human action and so it is always evil or good, true or deceitful, a kindness or a sin. - Author: Natalia Ginzburg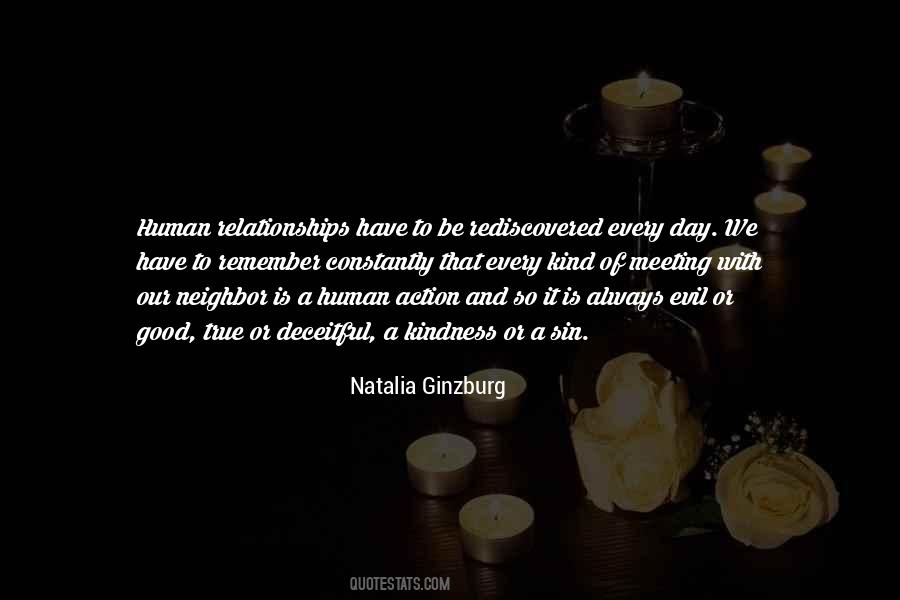 #72. It was clear that he didn't remember me from one day to the next. The note clipped to his sleeve simply informed him that it was not our first meeting, but it could not bring back the memory of the time we had spent together. - Author: Yoko Ogawa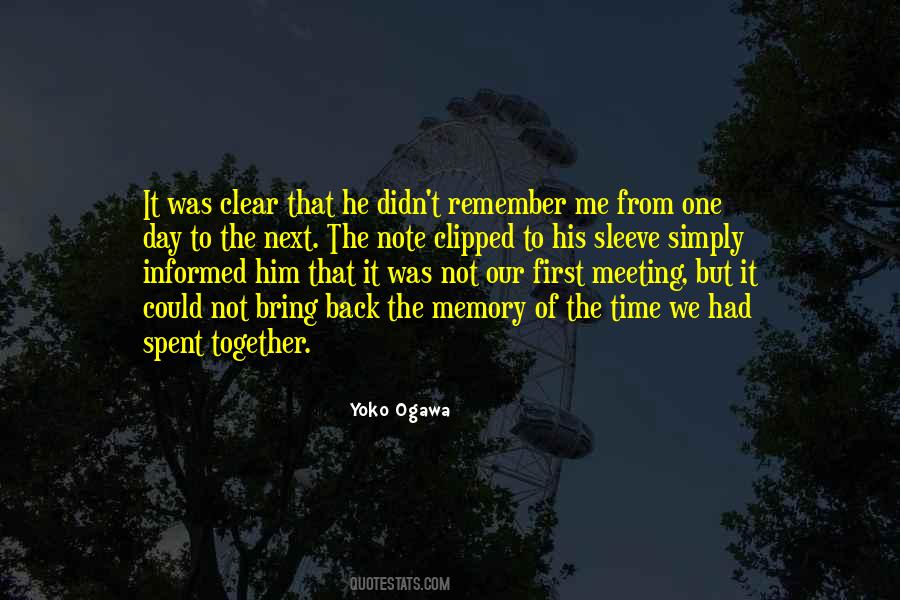 #73. The day I leave, you won't know how to pronounce my name. You could care less about me, and I should be dead and buried because there's not one media that will come and remember who Joe Arpaio is. That's the way it is in politics. - Author: Joe Arpaio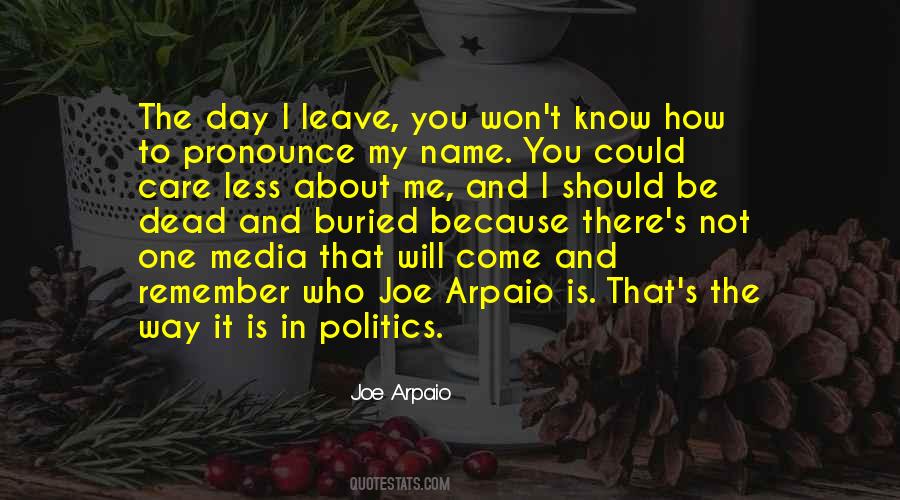 #74. I guess Zen is a day like this when you are part of the air and remember things - Author: Stephen Chbosky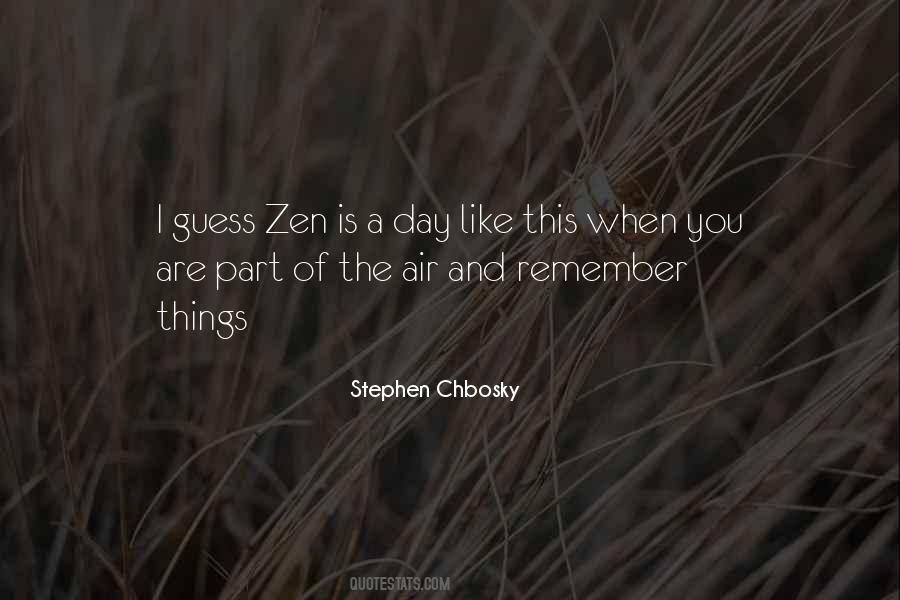 #75. Whenever you can't think of something to be grateful for, remember your breath. With each breath you take, you can say, 'I'm still here.' Make each day a holiday of thankfulness -and give yourself the gift of gratitude! - Author: Oprah Winfrey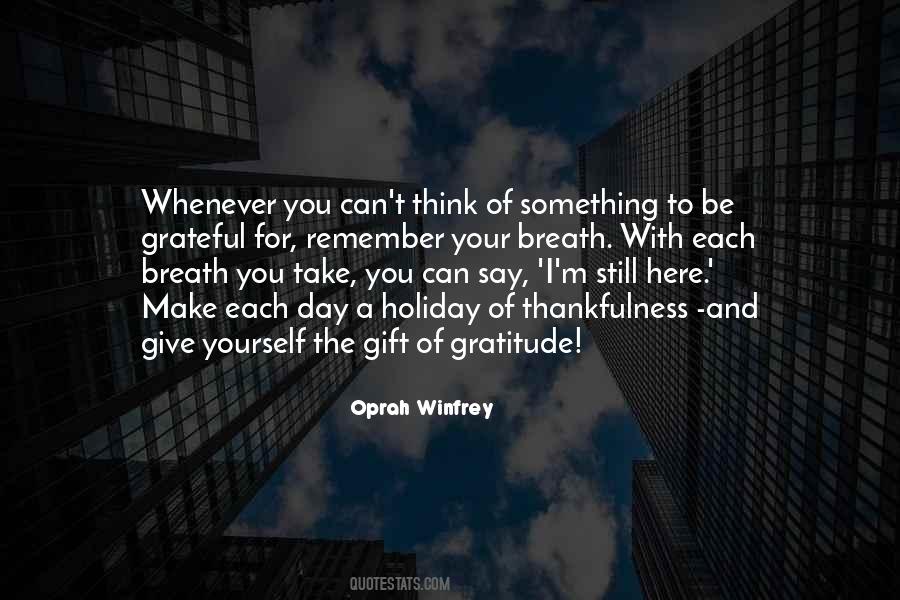 #76. Then draw everything. Do a hundred drawings a day,' he said fiercely. 'And remember that it's a hellish life. - Author: Elizabeth Kostova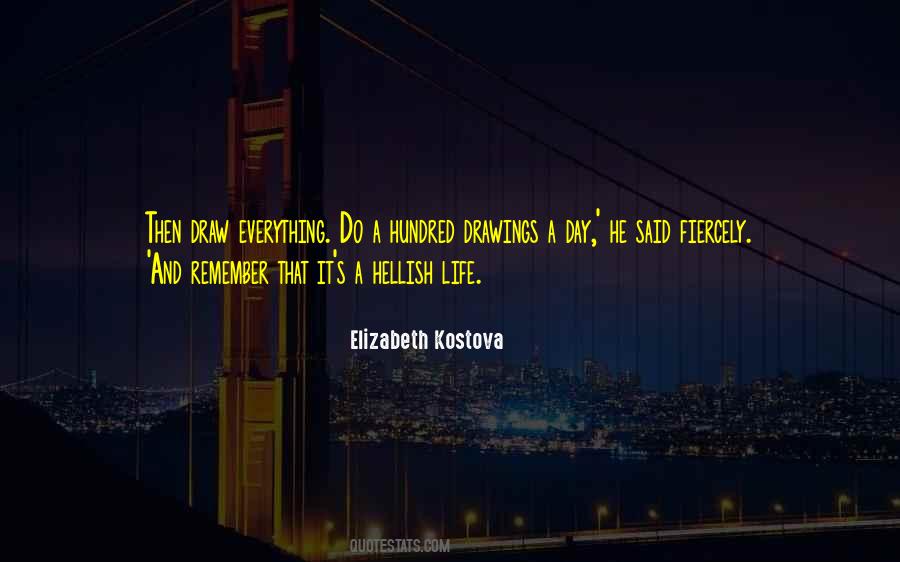 #77. I eat once a day if I remember, and I try never to go to sleep. - Author: Richie Havens
#78. I tried to exploit such freedom to create those drawings like if I was a boy. I tried to draw with that freedom and that love that I remember from being a child and spending a day drawing without worrying about whether what I'm drawing is real or strange. - Author: Alex Abreu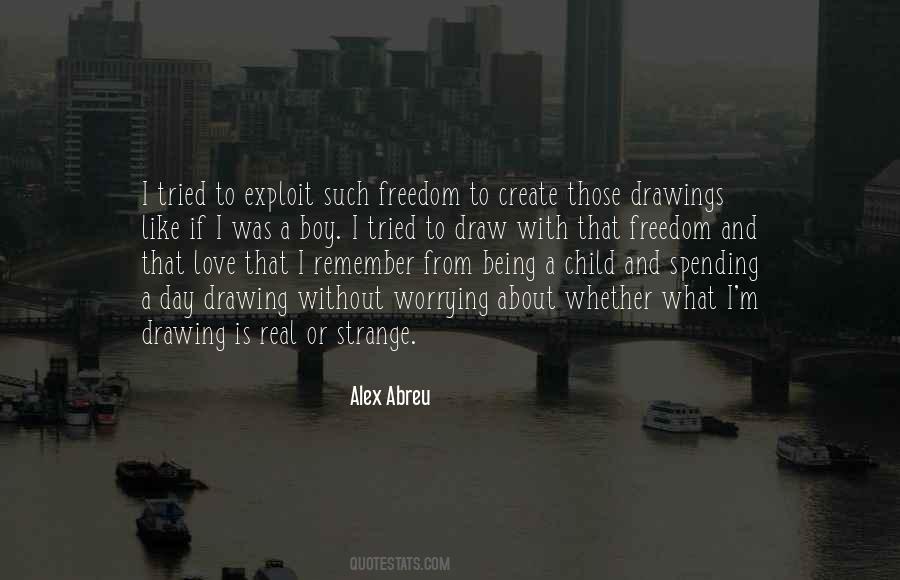 #79. It's just that it was difficult to remember a world on sunshine when darkness was all you saw each day. - Author: Brandon Sanderson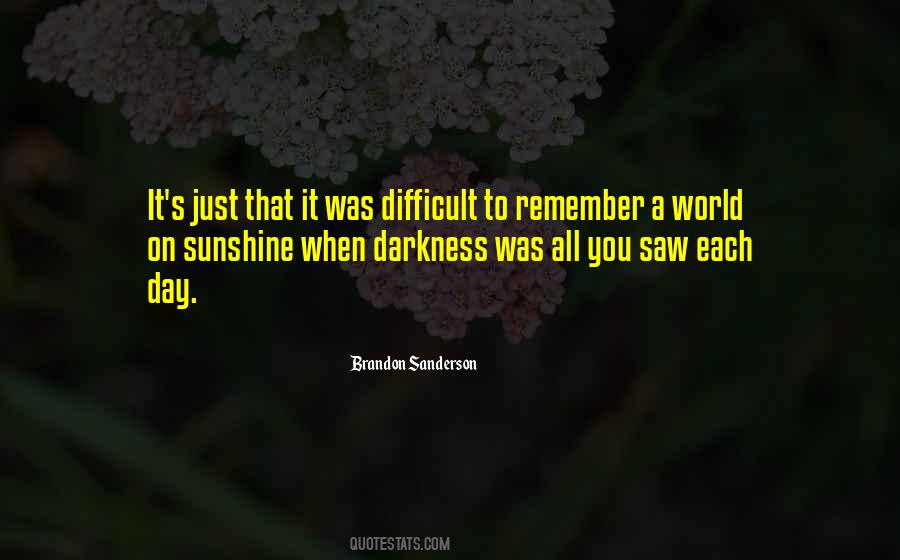 #80. It is well, says a soothing whisper in my ear like the wind. My heart is beating too fast. I remember what I'd said that day at the Grand Canyon. We can talk peace when You get rid of the demons. Well, I'll be damned. I think I've just been humbled. - Author: Wendy Higgins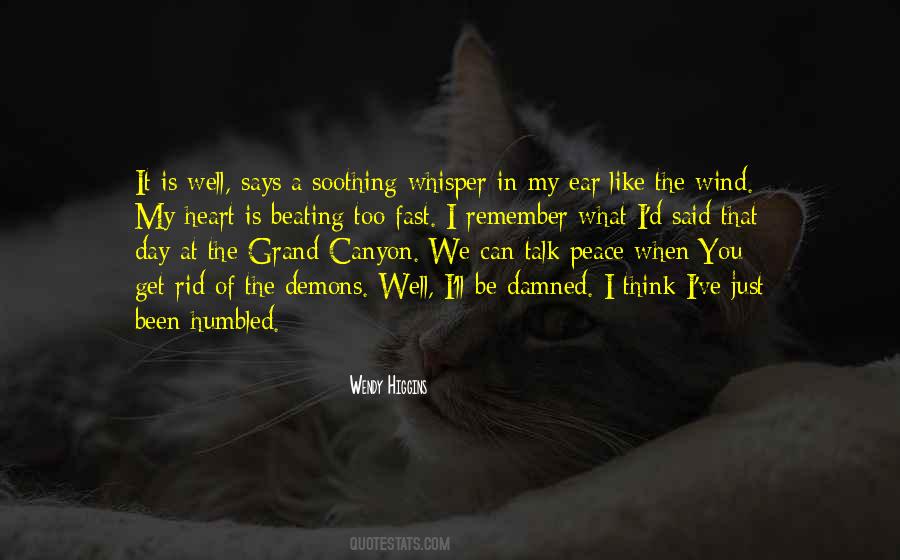 #81. It doesn't happen every day, but many nights my dreams are like a movie. I don't see normal movement - I see things in very complicated shots. That's why I do remember many of them. - Author: Penelope Cruz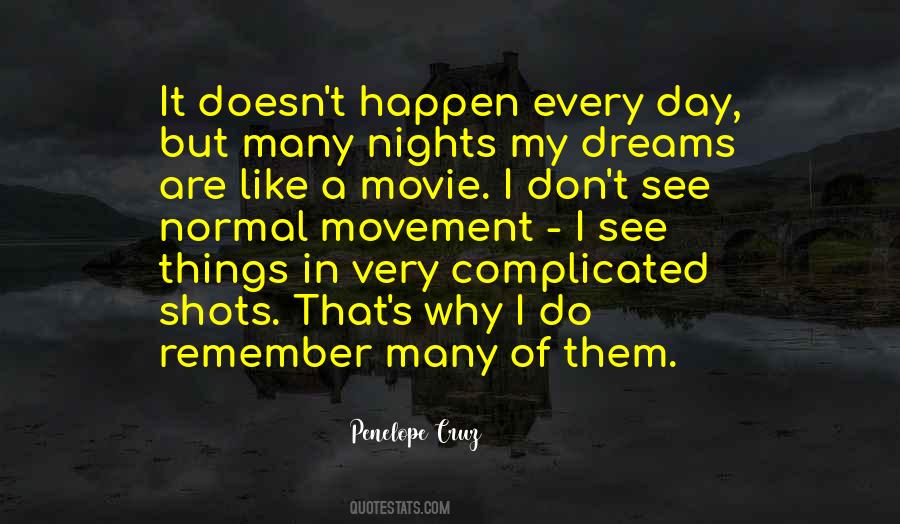 #82. I don't remember a drama on TV that had shown a couple could be married but still love each other very much, spend every day as if they were still on their honeymoon, be sensuous, and have fun together. - Author: Aaron Spelling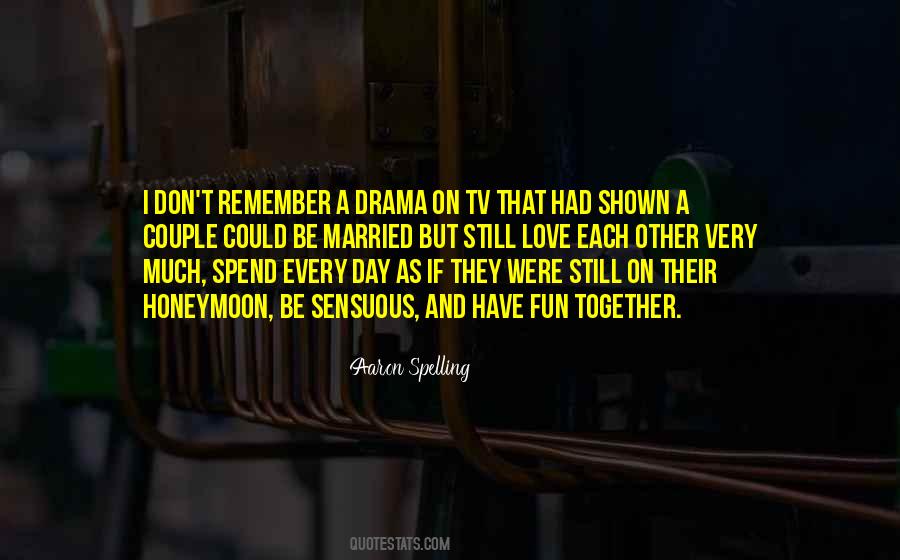 #83. They say everything can be replaced,
Yet every distance is not near.
So I remember every face
Of every man who put me here.
I see my light come shining
From the west unto the east.
Any day now, any day now,
I shall be released. - Author: Bob Dylan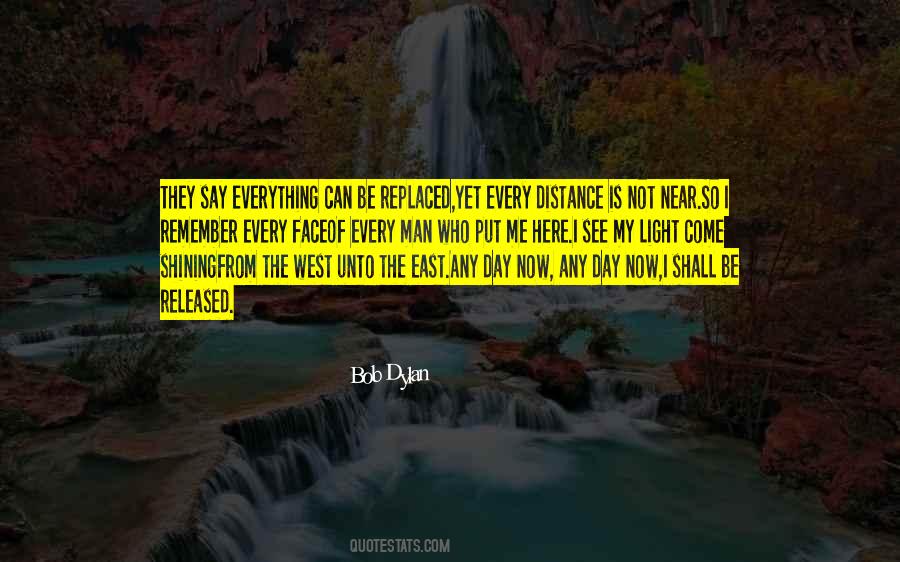 #84. Remember this: When you are doing nothing, those speculators who feel they must trade day in and day out, are laying the foundation for your next venture. You will reap benefits from their mistakes. - Author: Jesse Lauriston Livermore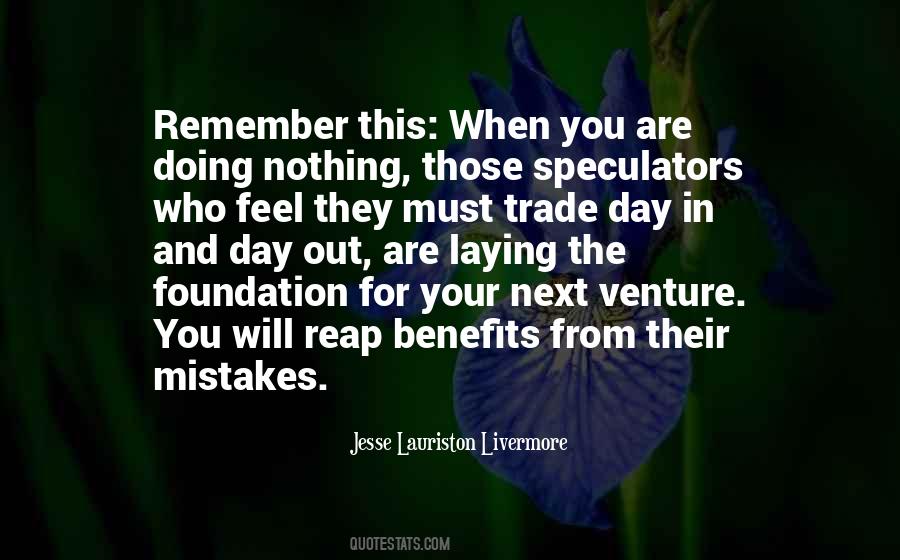 #85. Write every day, just to keep in the habit, and remember that whatever you have written is neither as good nor as bad as you think it is. Just keep going, and tell yourself that you will fix it later. - Author: Jane Smiley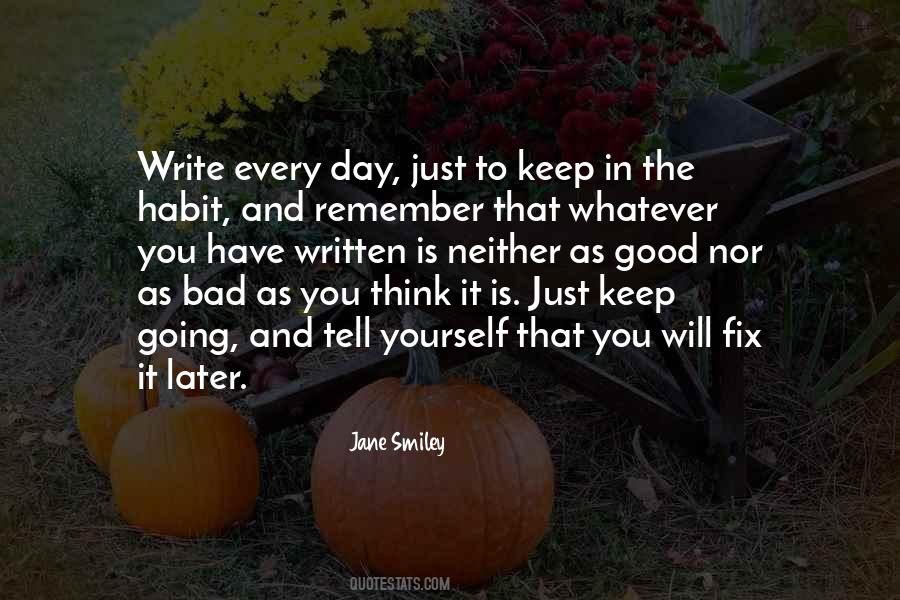 #86. There was a day on the set of Iron Man where I said, "I remember some of this stuff. I definitely had some Iron Man books. But, S.H.I.E.L.D. is a little bit of a weak spot for me." - Author: Clark Gregg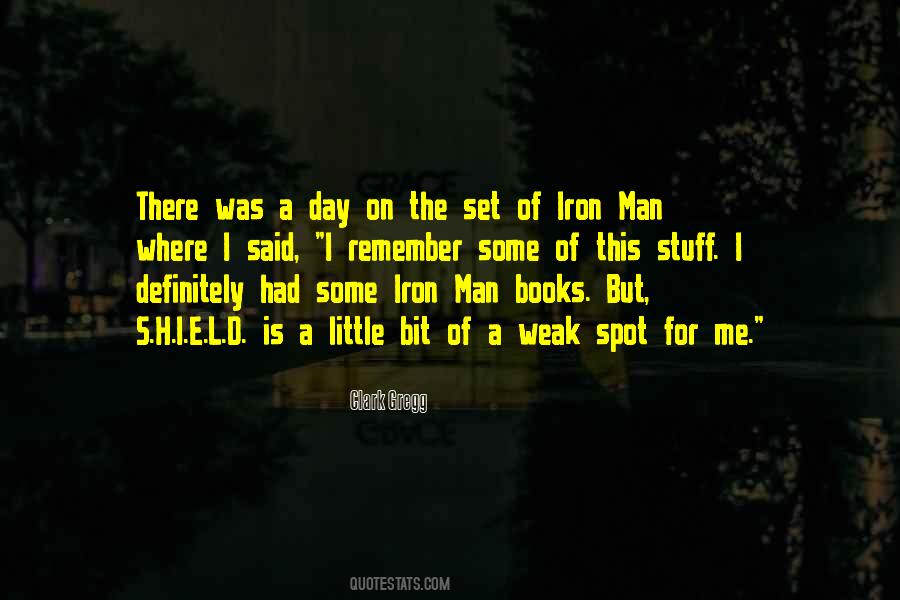 #87. From that day on I go to each door in turn and sing the three songs that I remember from school. Within a few days I'm overwhelmed how happy they appear to be when they hear or recognize me. - Author: Corinne Hofmann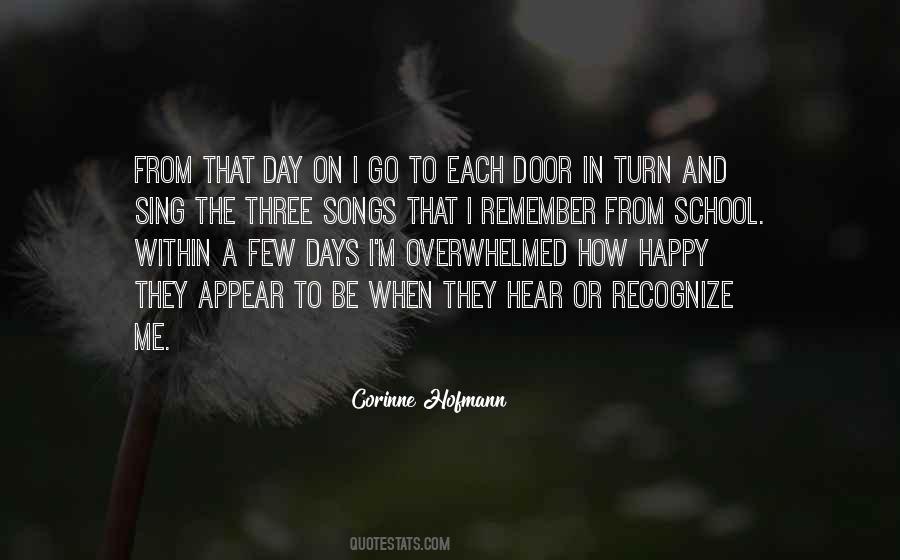 #88. Reassuring thoughts have a funny way of getting stuck on repeat. Then you wake up one day and you can't remember where you put the last thirty years of your life. - Author: S.A. Tawks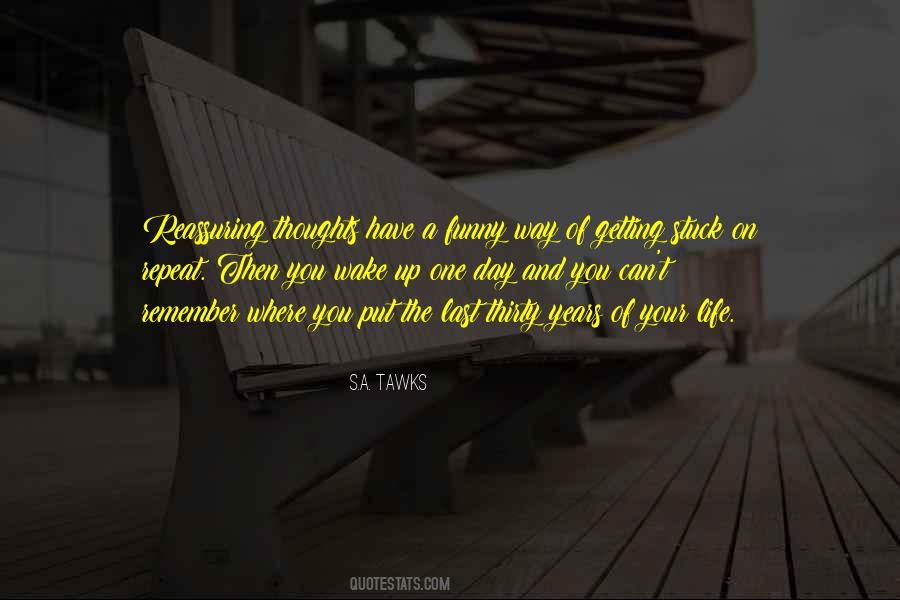 #89. I remember one day my son, our Robert, was looking at me on the settee and looking at me on the television, and then all of a sudden he said: 'Why don't you bring that pretty mummy home with you?' And I thought: 'Oh dear, I'm going to have to dress up at home now as well!' - Author: Cilla Black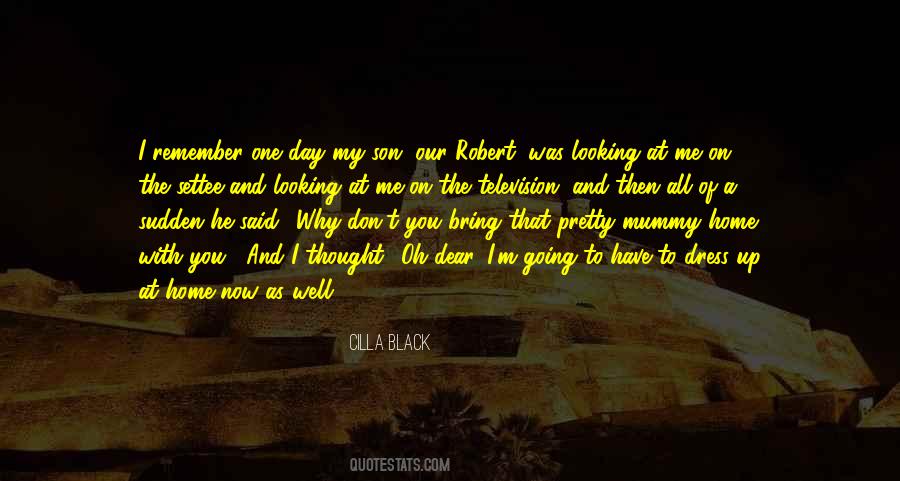 #90. Everybody owned stock in the Capone mob; in a way, he was a public benefactor. I remember one time when he arrived at his box seat in Dyche Stadium for a Northwestern football game on Boy Scout Day, and 8,000 scouts got up in the stands and screamed in cadence, 'Yea, yea, Big Al. Yea, yea, Big Al.' - Author: Saul Alinsky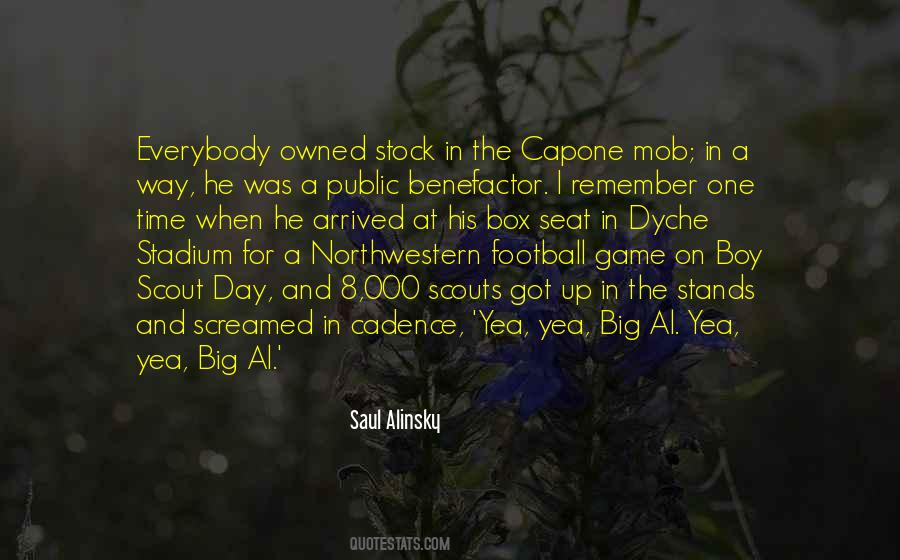 #91. I'm sure I'd remember if we'd met. It doesn't happen every day to witness perfection on Earth. - Author: Monica La Porta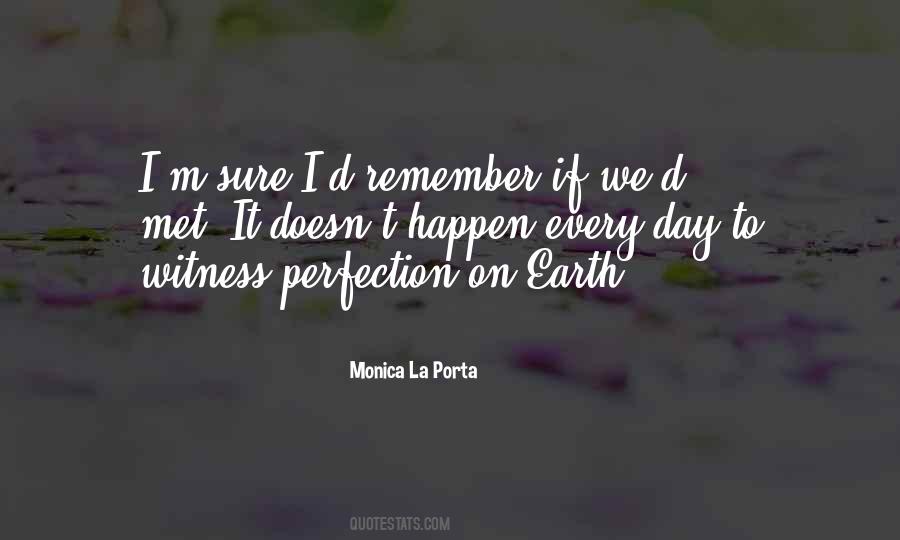 #92. You always have to give back to the fans. I remember being a fan of television and film when I was growing up and if I would've had the opportunity to meet somebody that I watched on television, it would've made my day, it would've made my life. - Author: Jon Huertas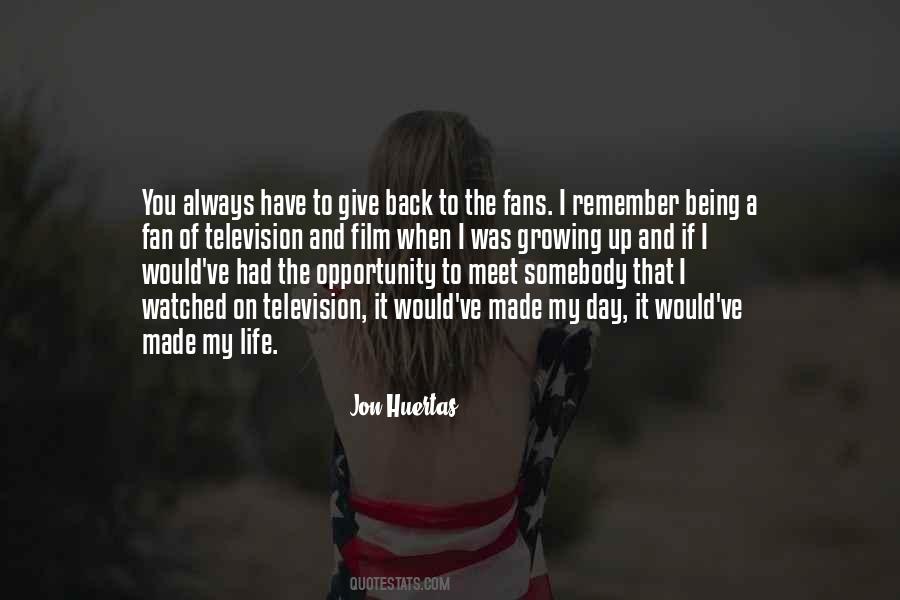 #93. Remember that no matter where I am or what I'm doing I've got a special place inside me that's all for you. It's been there since the day we met. - Author: Sara Zarr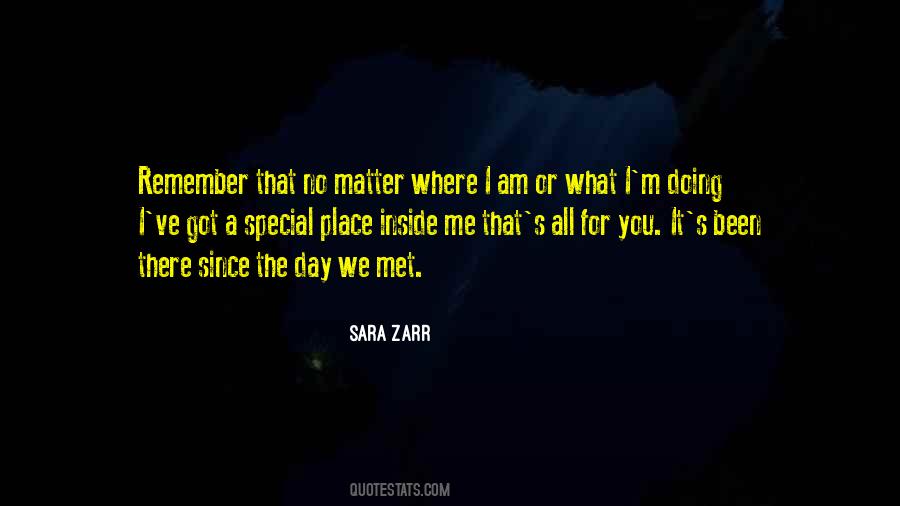 #94. And all next day and all the next it went on. It went on till one could hardly even remember a time before it had begun. And - Author: C.S. Lewis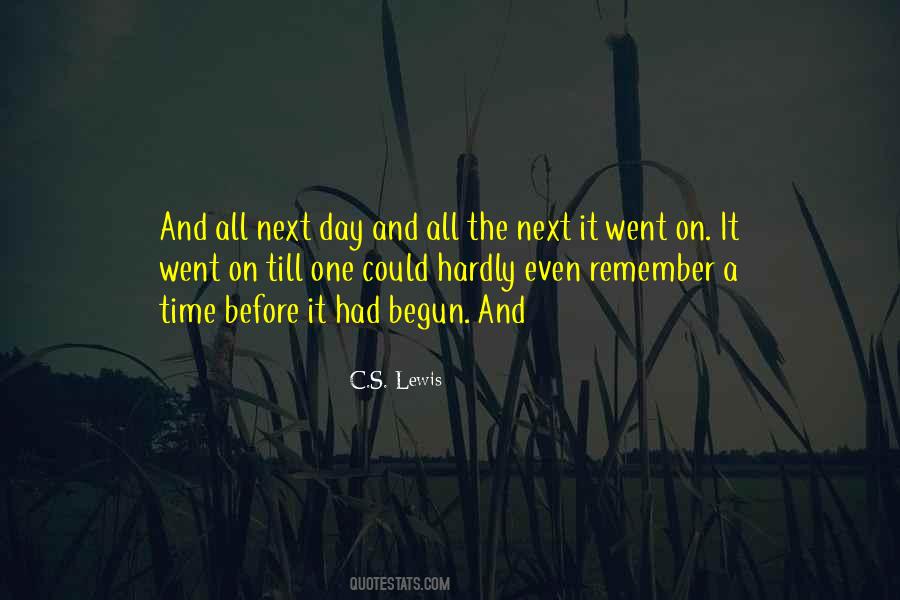 #95. When we look back on our lives, what we will remember are the crazy things we did, the times we worked harder to make a day stand out. - Author: Donald Miller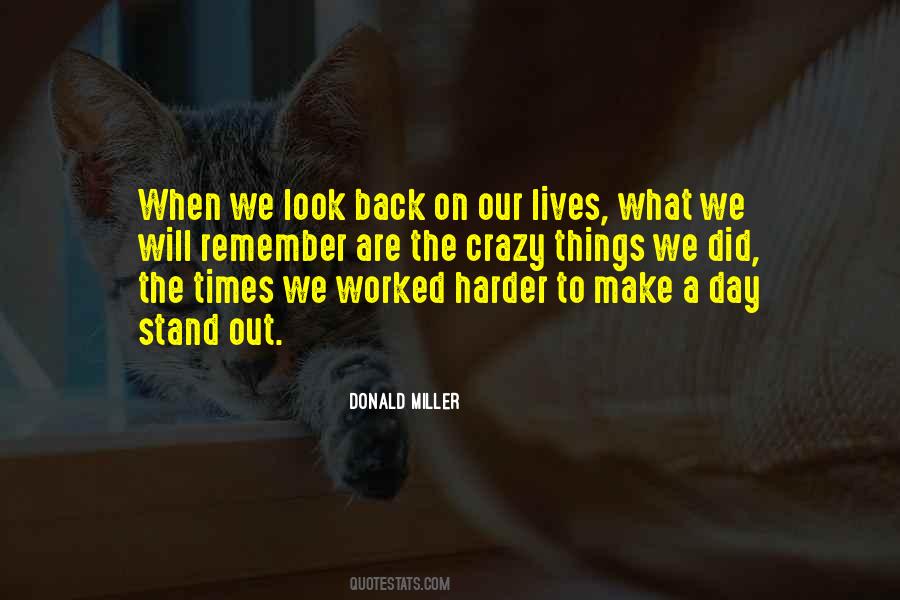 #96. I was worried that one day, 40 years from now, I would look back and wouldn't be able to remember the details of my life, so I've written them all down. - Author: Alicia Keys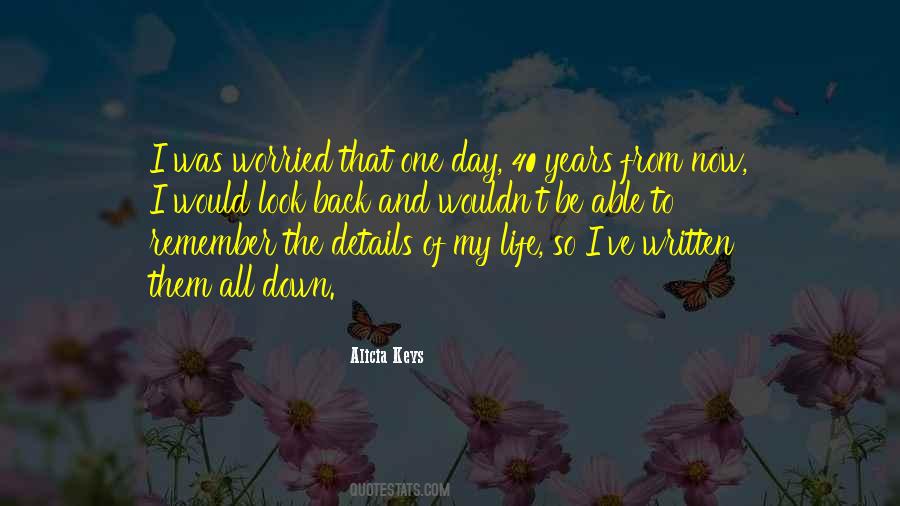 #97. Ray Rice might have won something the other day because of Judge Barbara Jones. But if nothing changes in the CBA, everybody will continue to lose. Janay Rice may say she doesn't remember what happened inside that elevator. The rest of us shouldn't forget, as the hits for everybody just keep coming. - Author: Anonymous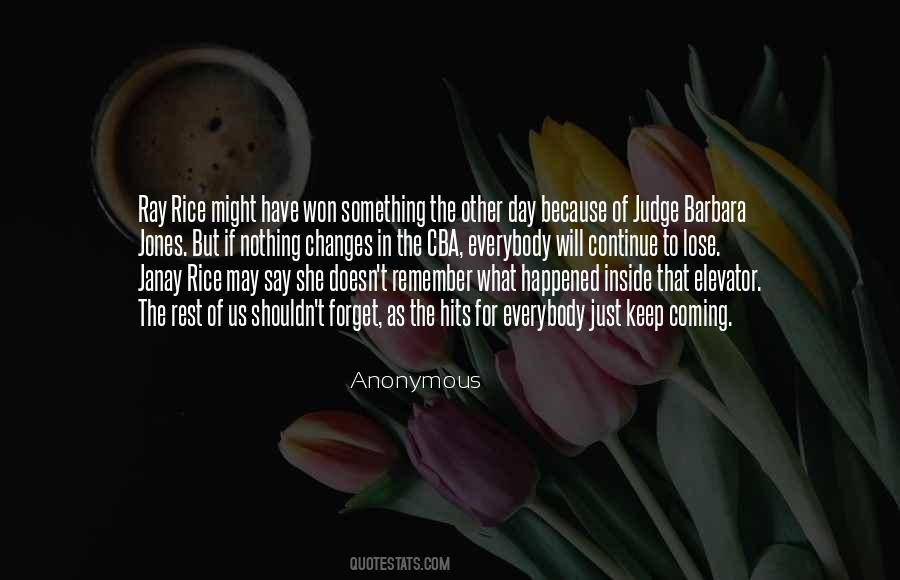 #98. What matters is how I use what I know, every minute of every day; how I use it to remember, in the midst of the game. - Author: Richard Bach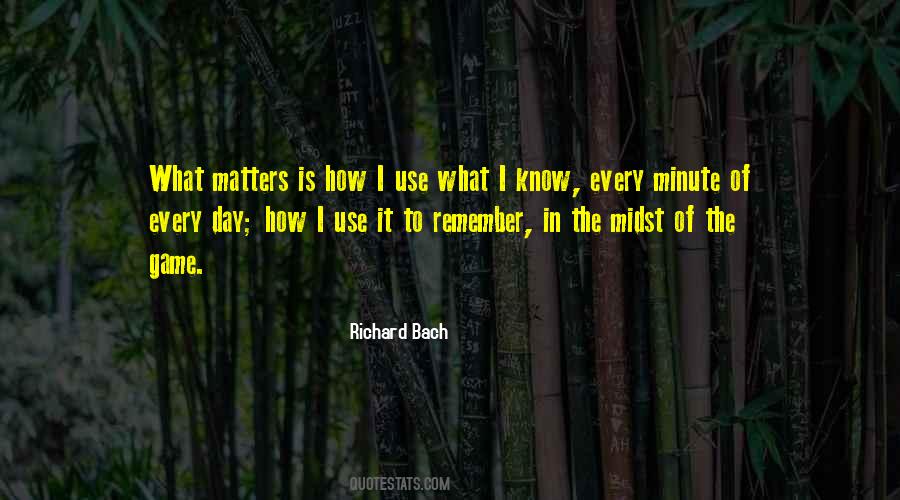 #99. Those who did remember probably shrugged off the chill of her memory, turned their heads down to the sports page or up toward the approaching bus. The world is a terrible place, they thought. Bad things happen every day. My bus is late. - Author: Dennis Lehane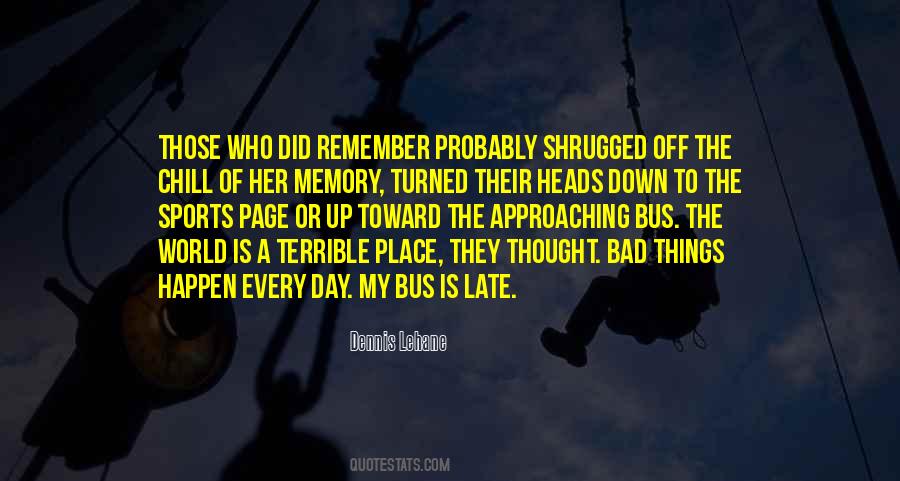 #100. I remember the fact that milk was delivered every day by a milkman. In summer, my mother would make what now seem in my middle-aged imagination the most delicious iced milkshakes. - Author: Simon McBurney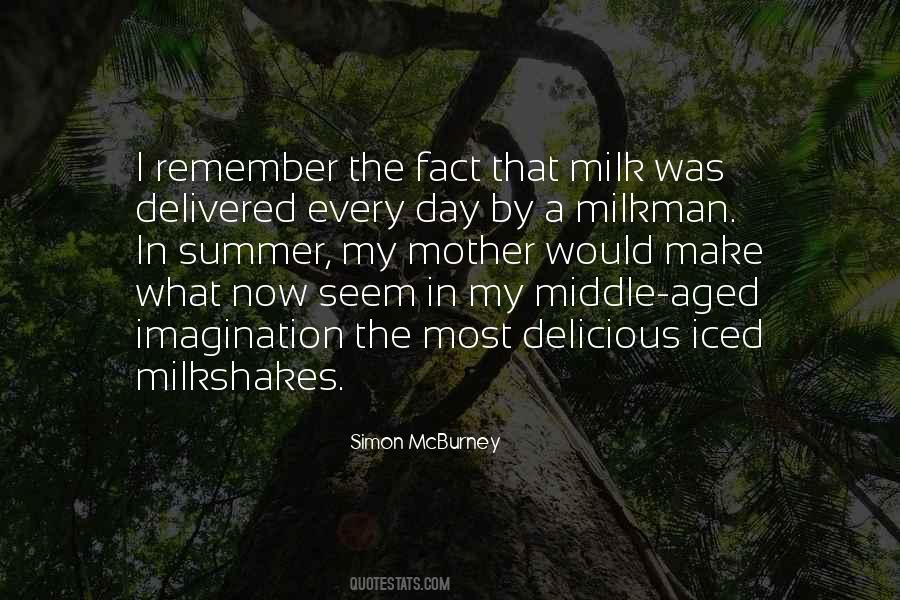 Famous Authors
Popular Topics