Raised With Respect Famous Quotes & Sayings
List of top 33 famous quotes and sayings about raised with respect to read and share with friends on your Facebook, Twitter, blogs.
Top 33 Raised With Respect Quotes
#1. My brothers and I were raised by our parents to respect everyone regardless of background or race. - Author: Alan Wilson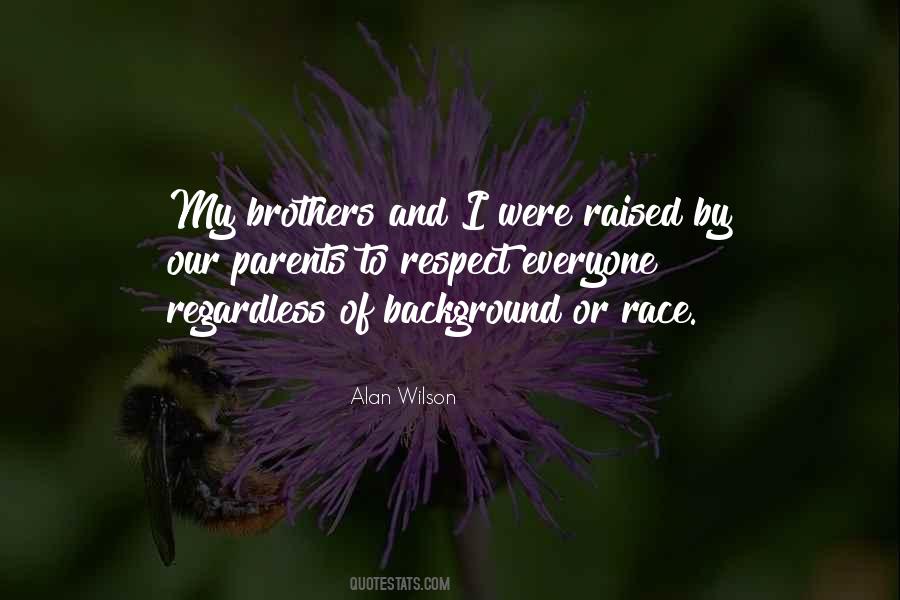 #2. I was raised Jewish, my wife was raised Catholic. Though we respect each other's heritage, and while many of our friends are deeply religious, we have chosen to focus on our similarities, not our differences. We teach our children compassion, charity, honesty and the benefits of hard work. - Author: Steven Levitan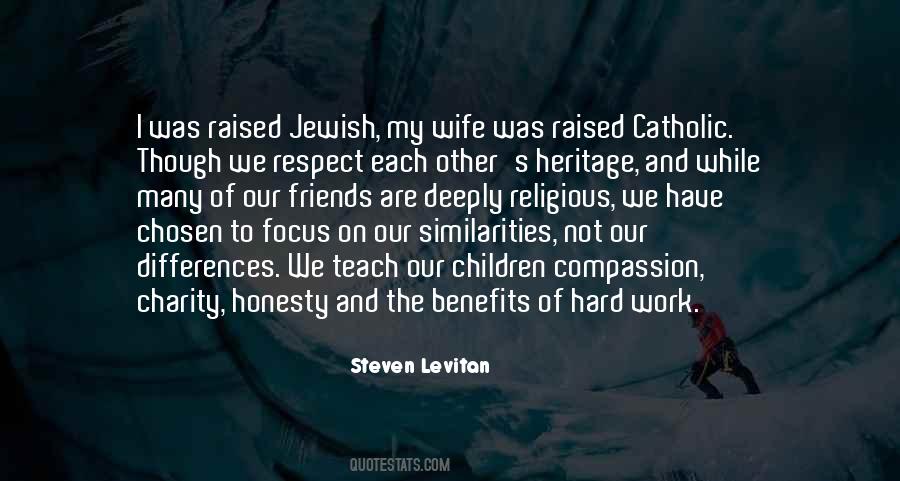 #3. My sisters and mom raised me to respect women and open doors for them. - Author: Milo Ventimiglia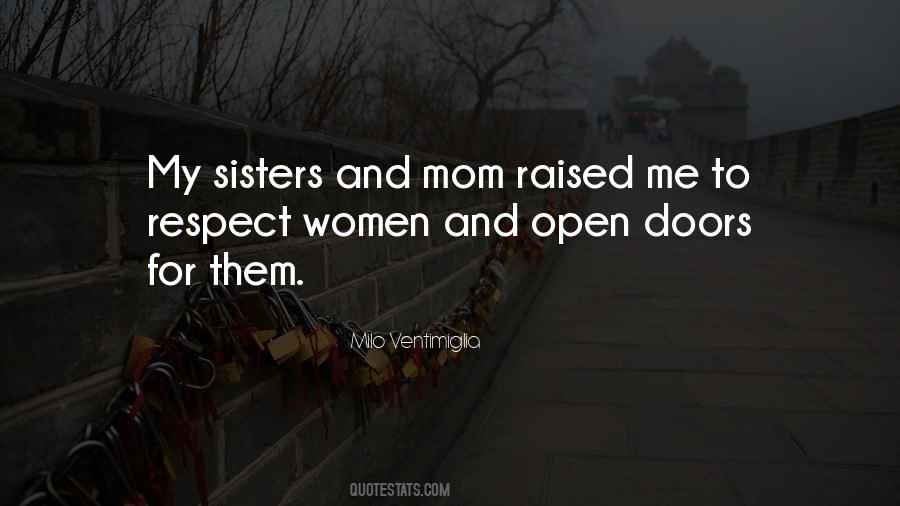 #4. The beliefs I was raised with - to respect animals and to be aware of nature, to understand that we share this planet with other creatures - have had a huge impact on me. - Author: Stella McCartney
#5. Like the average American that I hang out with, and like my father before me, I raised all my children to respect tools and use them wisely and safely. - Author: Ted Nugent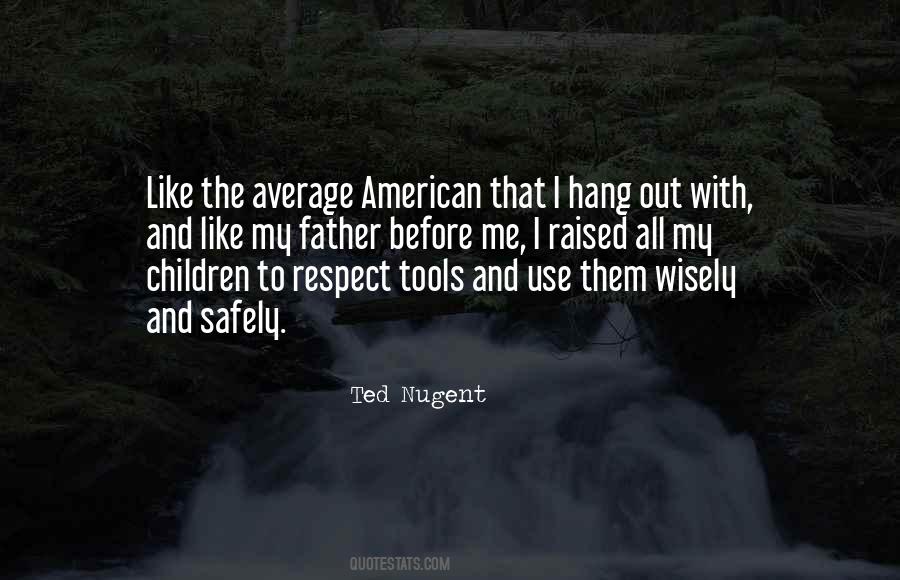 #6. I was raised to believe in myself. I know I'm cool. I'm not trying to brag or say I'm the man or anything like that. I don't lie or cheat, and I'm not mean to anybody. I treat people with respect. - Author: Freddie Prinze Jr.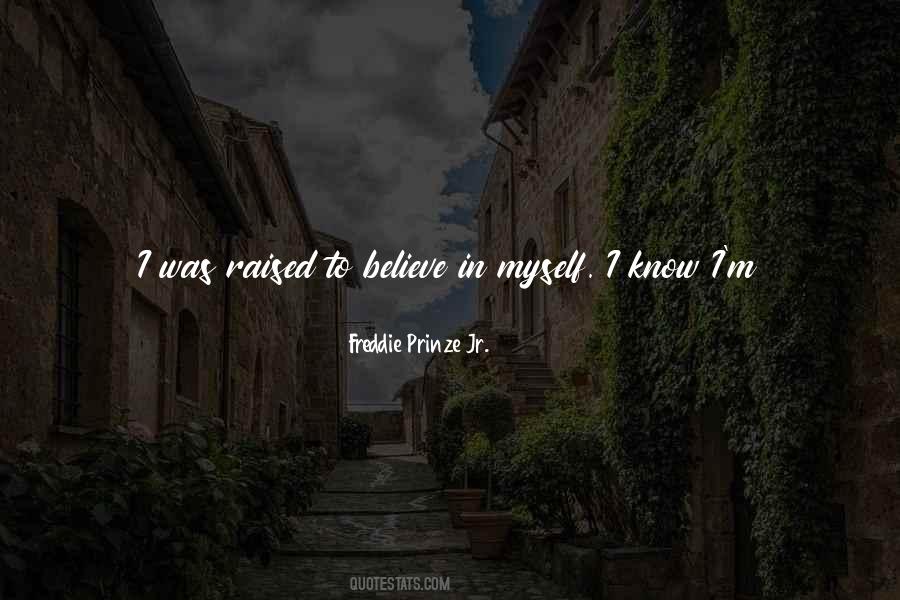 #7. My parents loved each other. I was raised in a house of total love and respect. My dad worked very hard and my mother was incredibly devoted to him. I can unequivocally, without any peradventure of doubt, tell you that I was raised with the kind of love that we only dream of. - Author: James Woods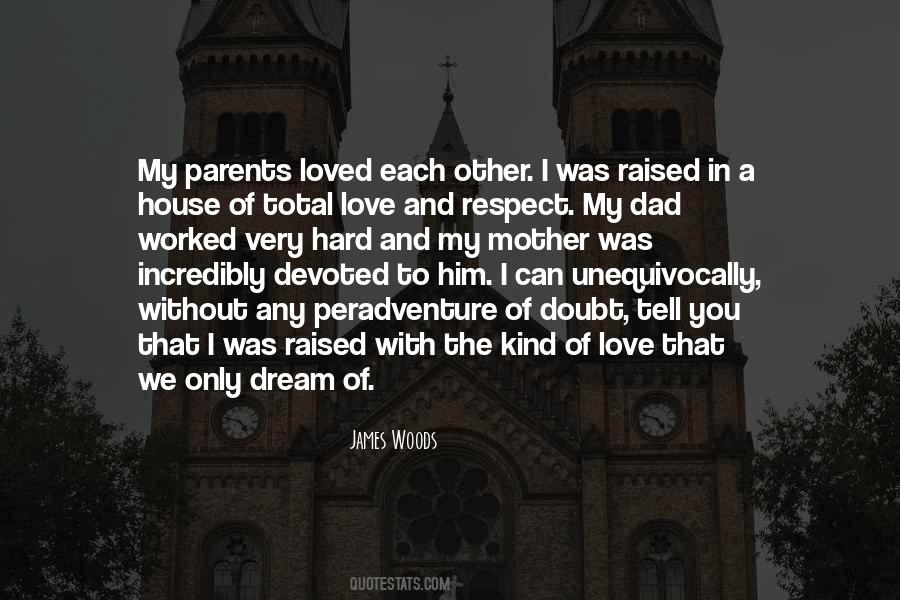 #8. At every turn, girls - even the most carefully raised and deeply loved - are surrounded by a popular culture that exhorts them to think of themselves as sexually disposable creatures. - Author: Caitlin Flanagan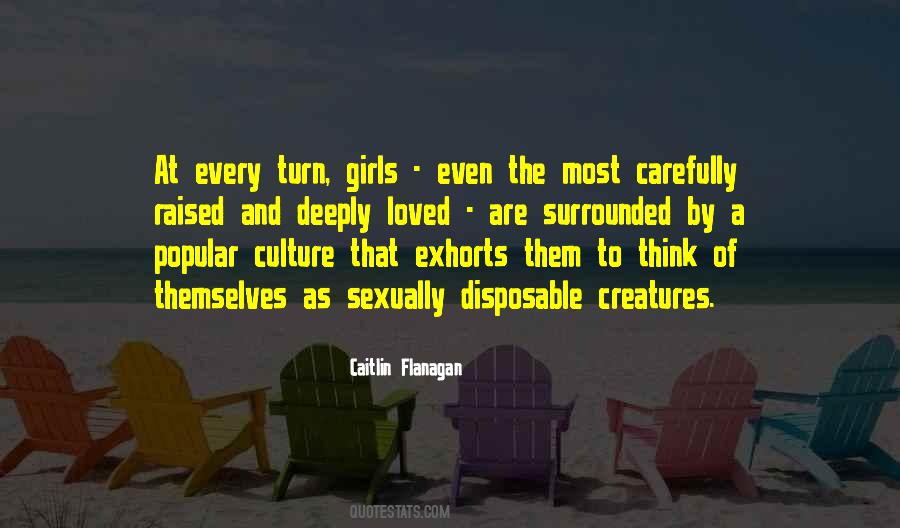 #9. I was raised by two women, and that laid the groundwork for the way I treat 'em: with the utmost respect and admiration. - Author: Jimmy Connors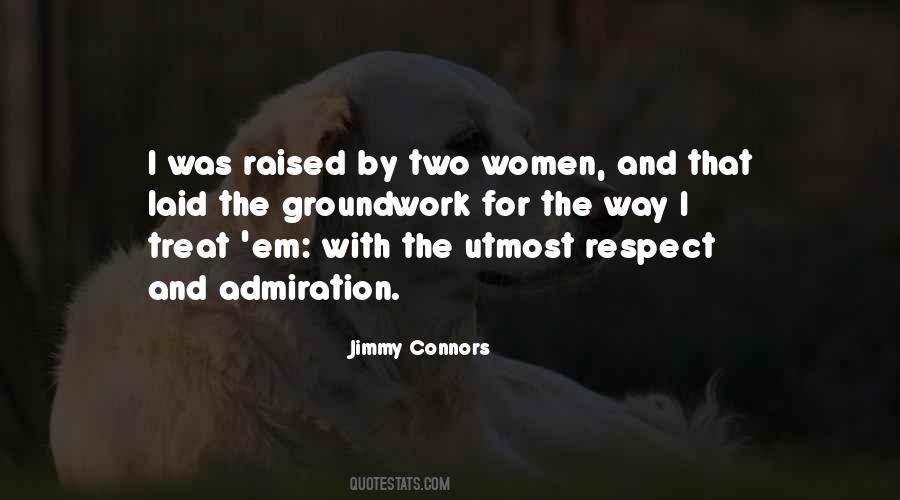 #10. I was raised Catholic and I have a lot of respect for the good in the Catholic Church. But I don't go to church. - Author: Dolores O'Riordan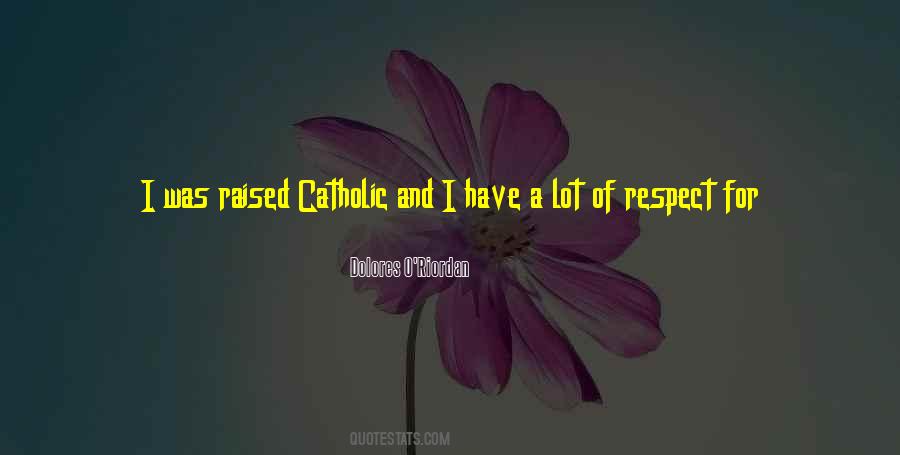 #11. And Barack and I were raised with so many of the same values, like you work hard for what you want in life. That your word is your bond; that you do what you say you're going to do. That you treat people with dignity and respect, even if you don't know them and even if you don't agree with them. - Author: Michelle Obama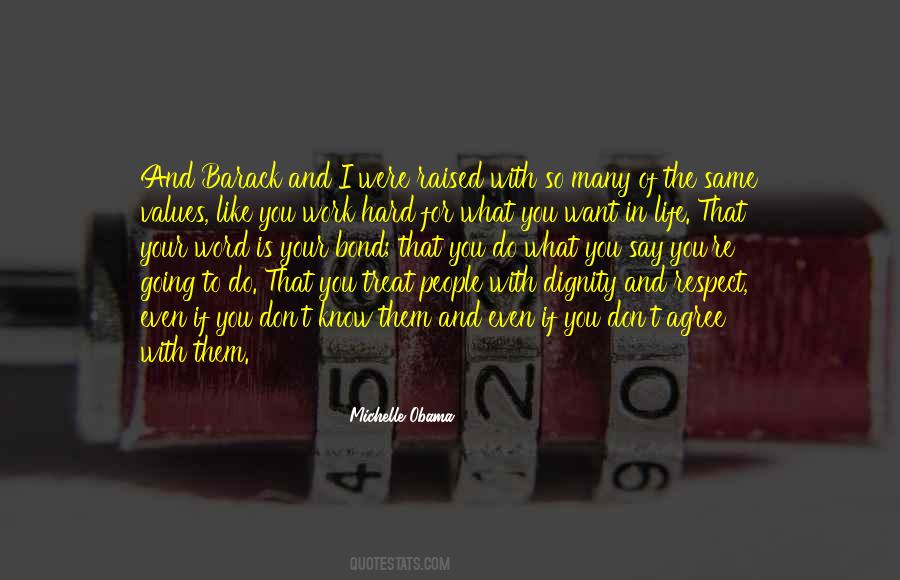 #12. I have respect for Senator McCain. I used to like him a lot. I supported him. I raised a lot of money for his campaign against President Obama. - Author: Donald Trump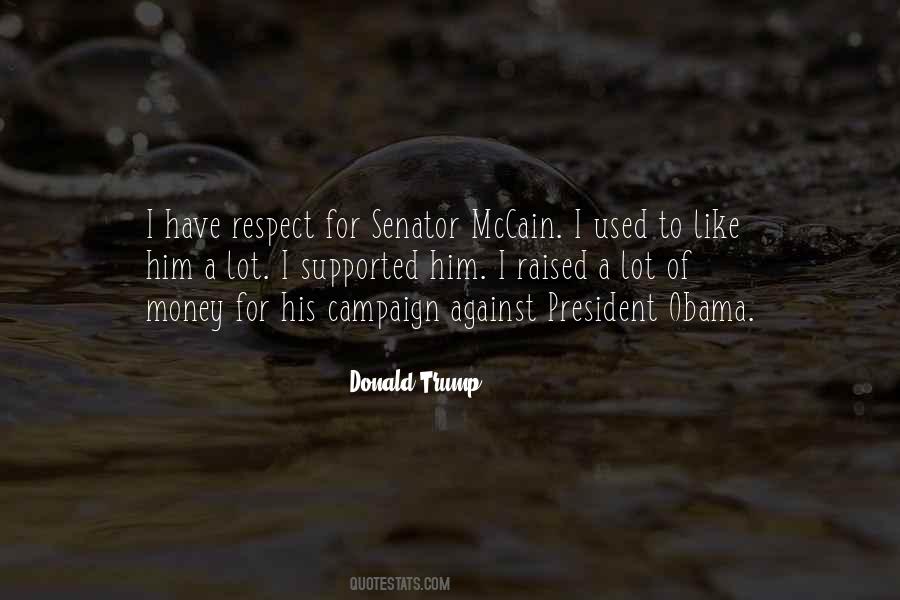 #13. I was raised to have value for money, to have respect for money, even though you have a lot of it. - Author: Jennifer Lawrence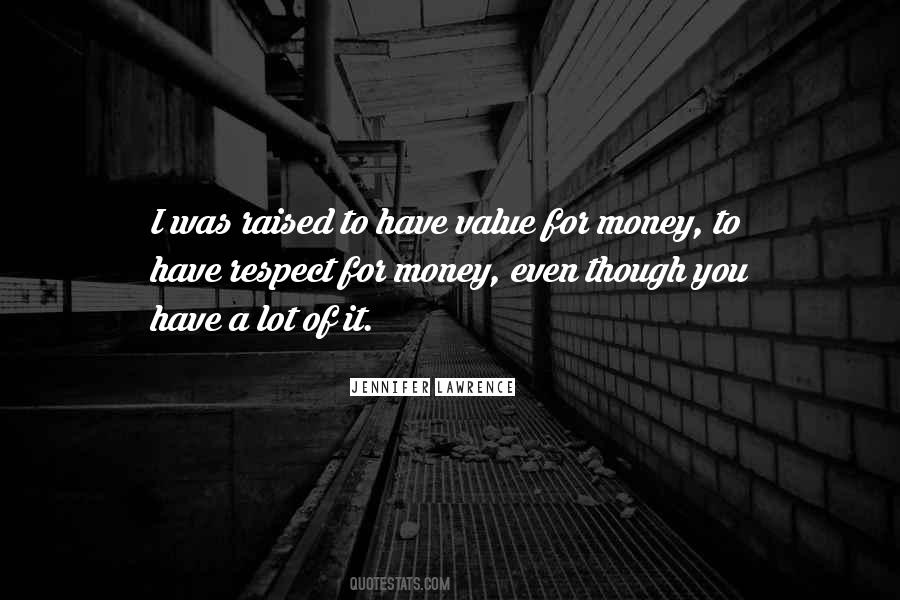 #14. I've an enormous respect for my mother who at the age of 39 raised three children, and I grew up with my grandmother in the household. And so it was a really strong household of women - my poor brother! It was great growing up with so many generations of women. - Author: Cate Blanchett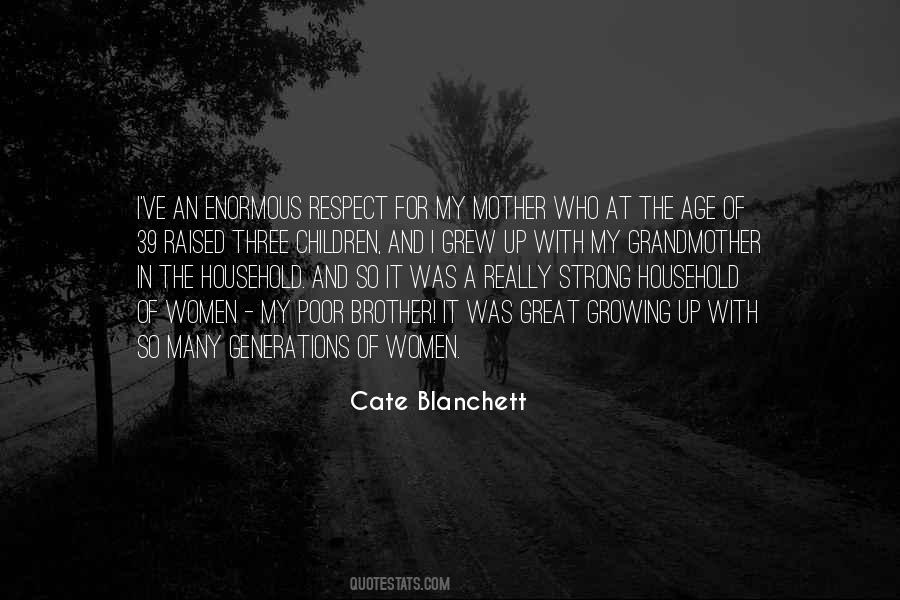 #15. She stopped over the ledge where he worked and she stood watching him openly. When he raised his head, she did not turn away. Her glance told him that she knew the meaning of her action, but did not respect him enough to conceal it. His glance told her only that he had expected her to come. - Author: Ayn Rand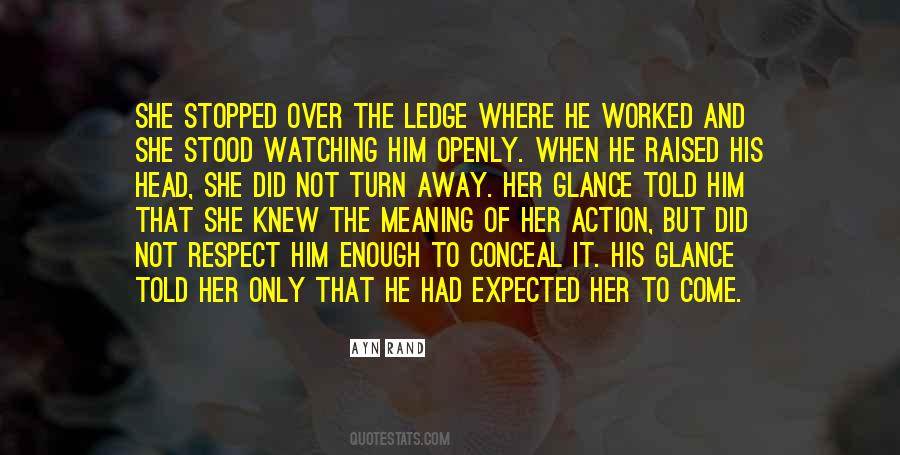 #16. If you're lucky enough to be raised in a rich family, good. But learn how to respect that luck. It's not a given, you know? It's not like, 'Well, it's normal'. No, it's not normal. It's lucky. - Author: Christopher Lambert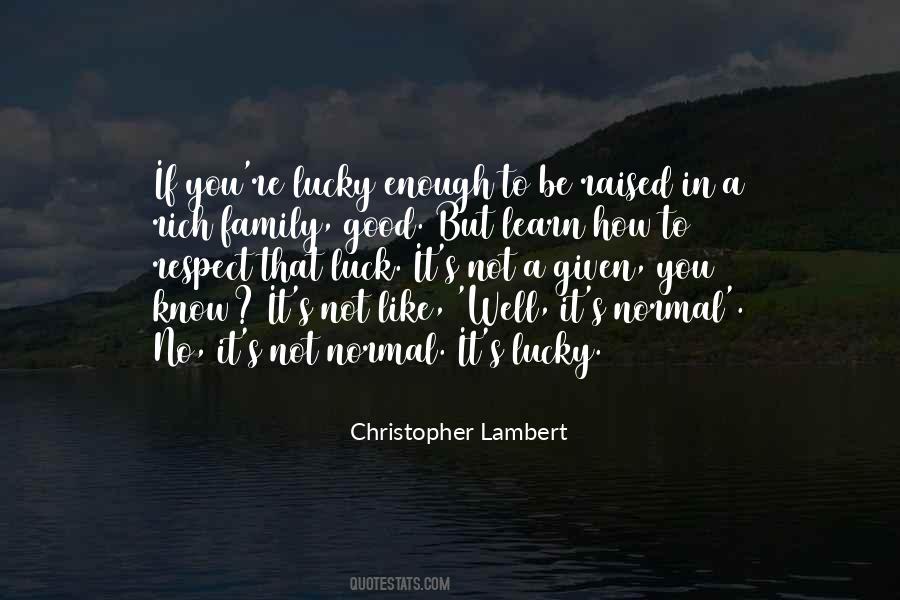 #17. To the old our mouths are always partly closed; we must swallow our obvious retorts and listen. They sit above our heads, on life's raised dais, and appeal at once to our respect and pity. - Author: Robert Louis Stevenson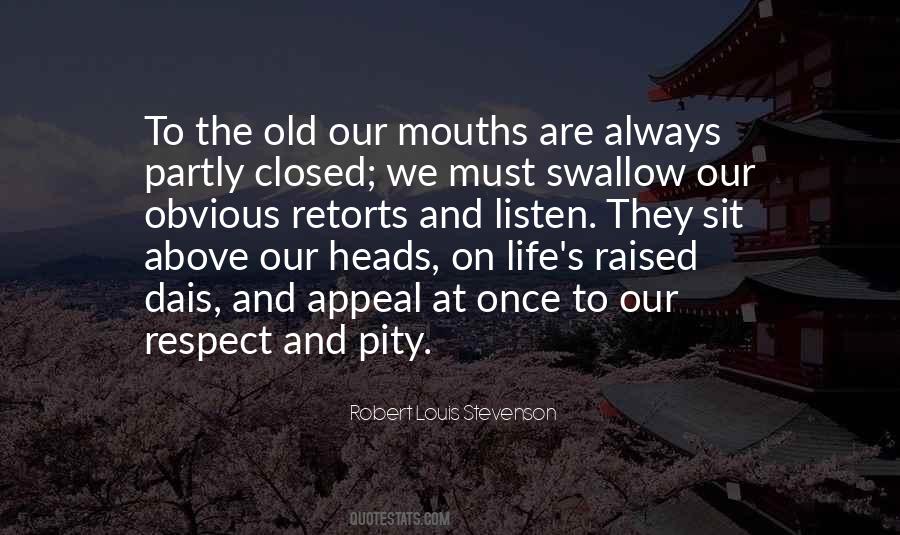 #18. Nearly everywhere monarchs raised themselves further above the level of the greatest nobles and buttressed their new pretensions to respect and authority with cannons and taxation. - Author: J.M. Roberts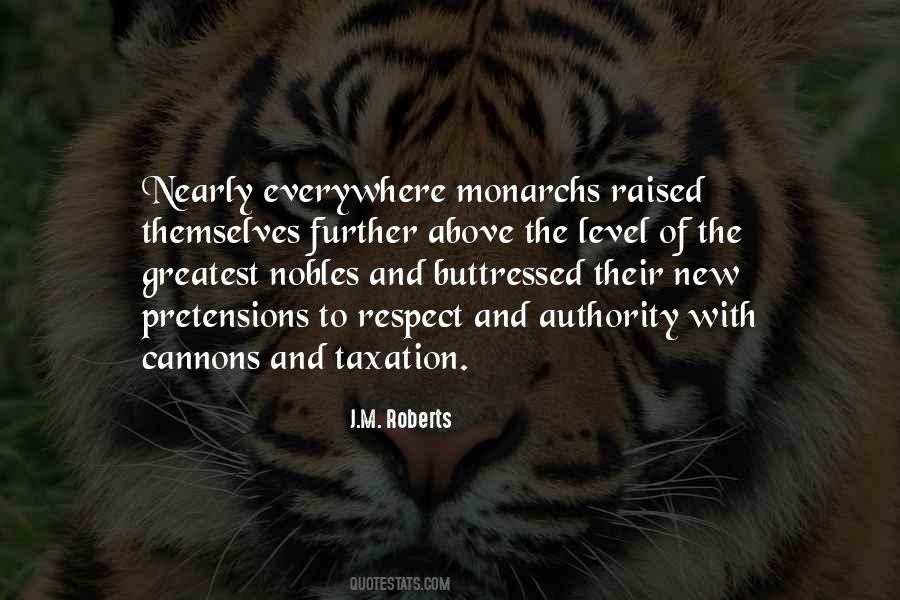 #19. I had many clients who didn't respect me, probably because of how they were raised. We're all the walking wounded. - Author: Annie Sprinkle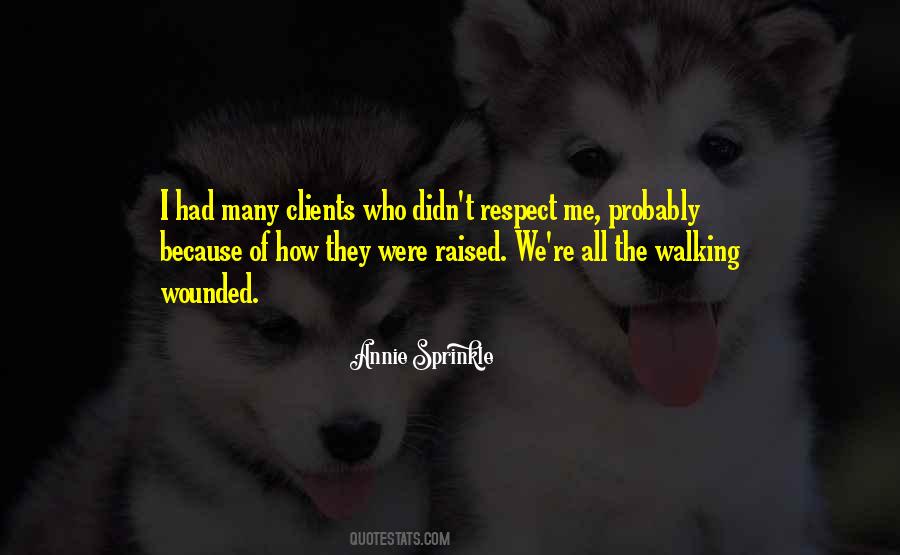 #20. I was born to a woman I never knew and raised by another who took in orphans. I do not know my background, my lineage, my biological or cultural heritage. But when I meet someone new, I treat them with respect ... For after all, they could be my people. - Author: James A. Michener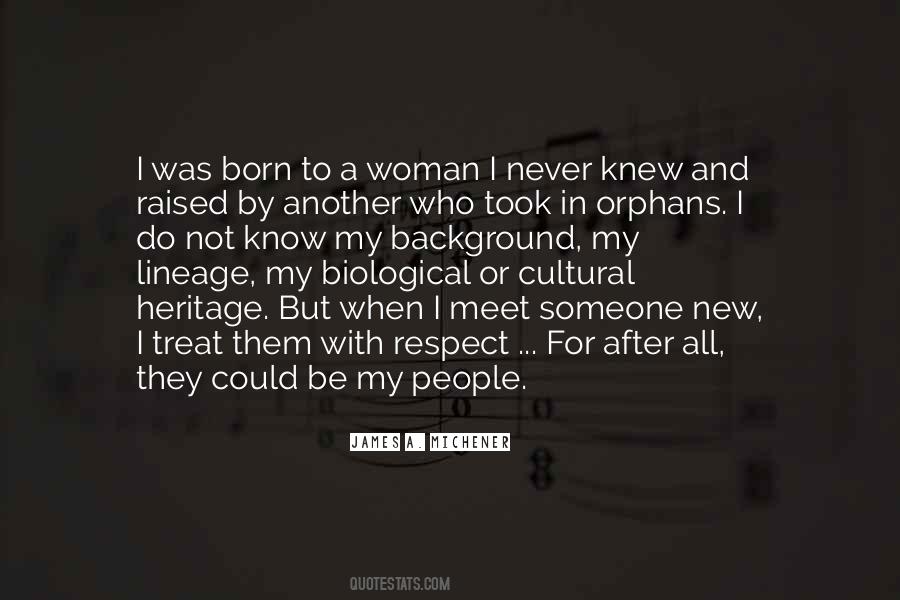 #21. The respect and protection of woman and of maternity should be raised to the position of an inalienable social duty and should become one of the principles of human morality. - Author: Maria Montessori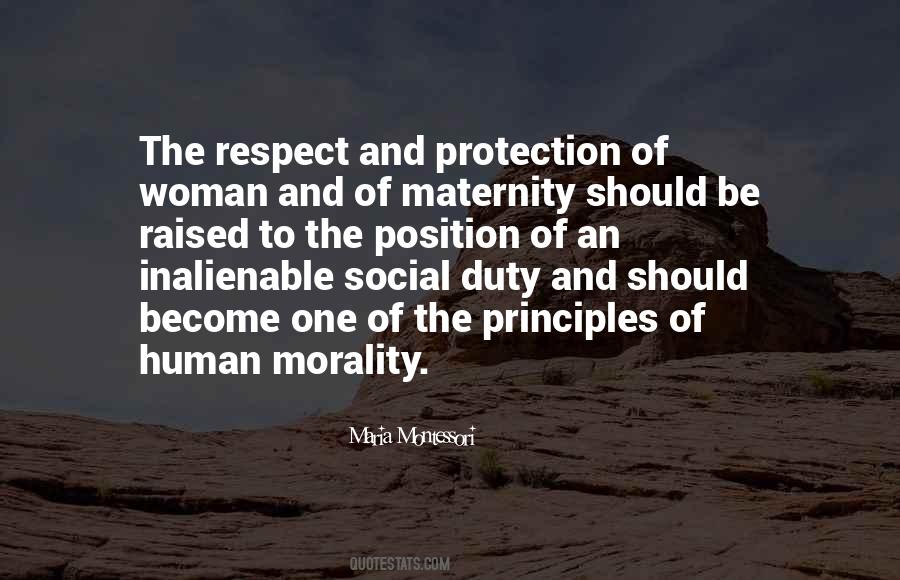 #22. I respect Millar: he has raised the price of literature - Author: Samuel Johnson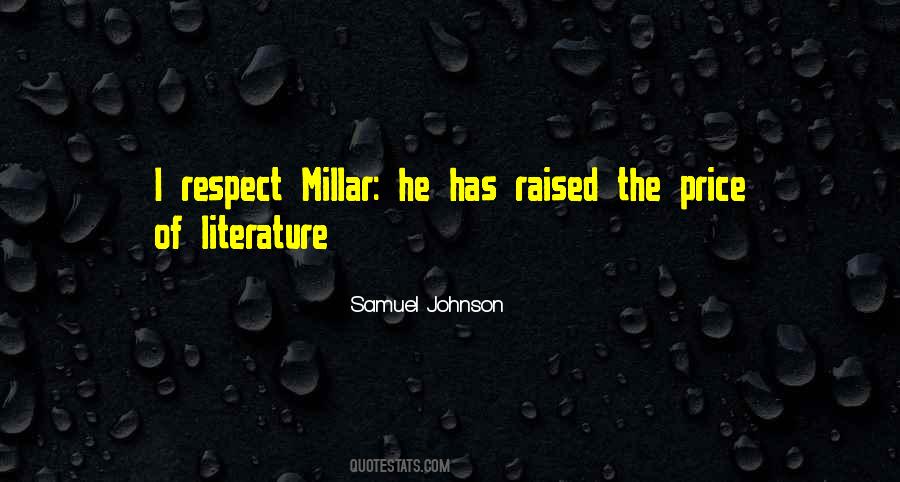 #23. Women live lives of continual apology. They are born and raised to take the blame for other people's behavior. If they are treated without respect, they tell themselves that they have failed to earn respect. If their husbands do not fancy them, it is because they are unattractive. - Author: Germaine Greer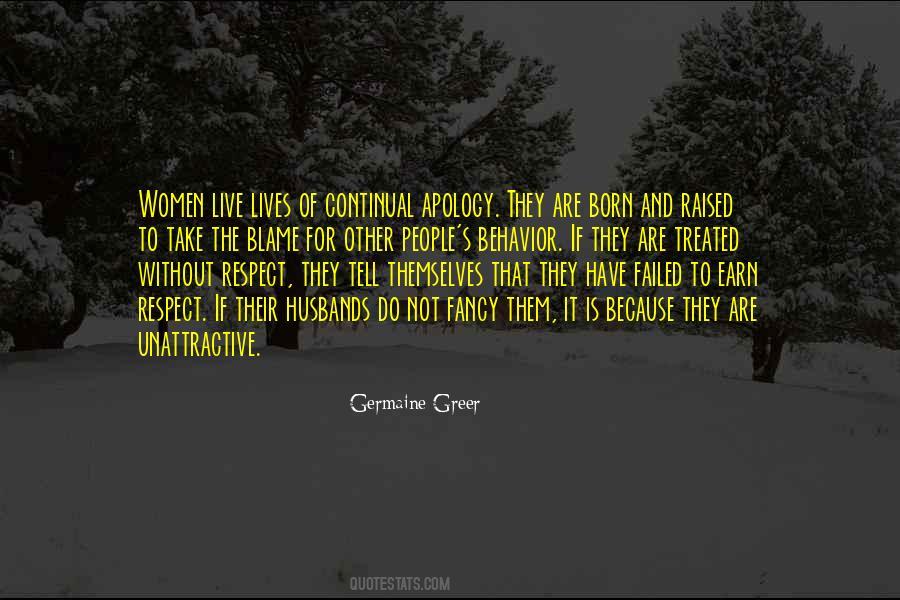 #24. I was raised a Southern Baptist, and my whole family were Christians. However, my Dad was really into science and astronomy, so I felt very balanced. I still had respect for faith. - Author: Craig Brewer
#25. What would happen if even one generation were raised with respect and without violence? - Author: Gloria Steinem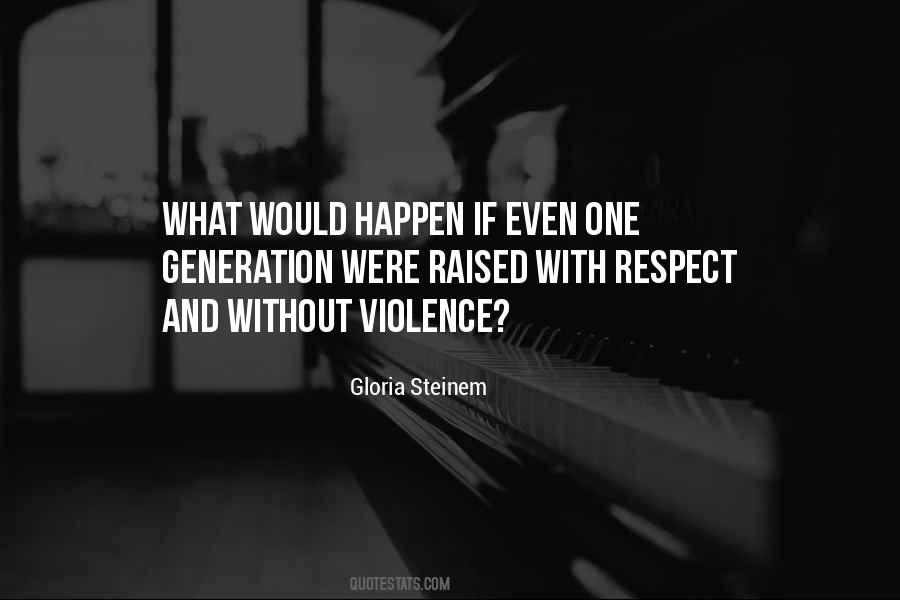 #26. With all do respect, senator, I don't think this is an appropriate setting for me to discuss that issue. I'd be more than glad to come back in an appropriate setting to discuss the issues that you have raised. - Author: Eric Holder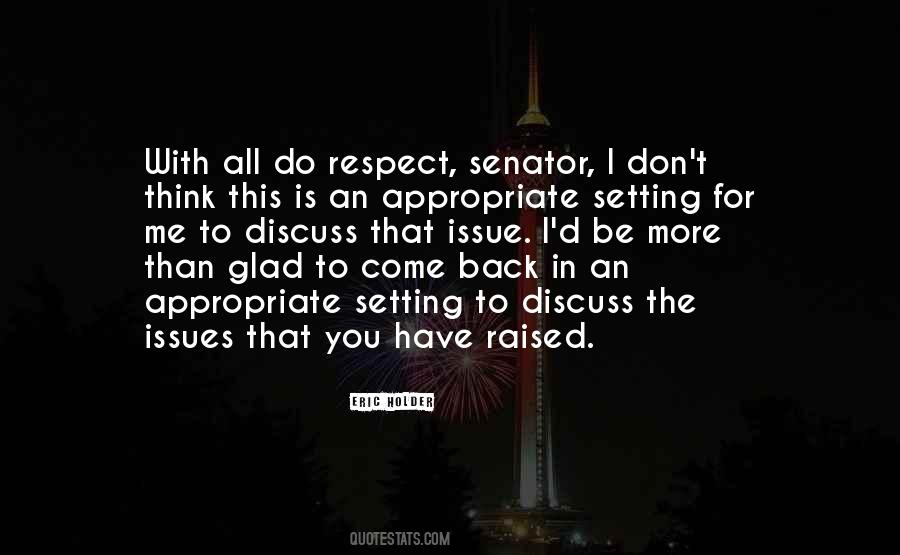 #27. I just wasn't raised a granola eating, peace love hippie type person. I'm from Michigan and was raised in and around Detroit where it is kind of you get respect and you give respect. That is how I feel. - Author: Kid Rock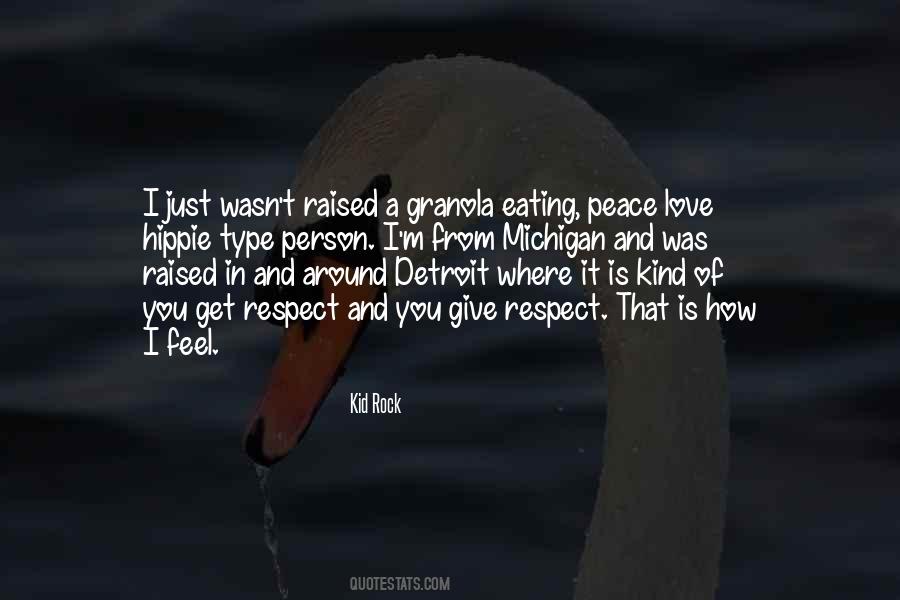 #28. I was raised to respect women, and I really like them to be strong, independent, and have their own identity. My parents are still together, and I grew up with a lot of love, and I feel that kids imitate what they have at home. - Author: Albert Hammond Jr.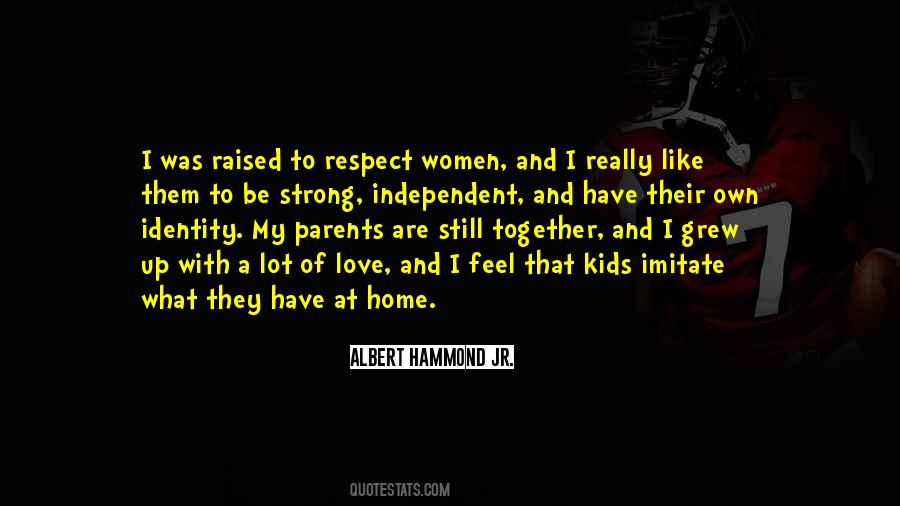 #29. I was raised to respect books - the house was full of them. From the time I was little, it was drummed into our heads that books were almost the most important thing in the world, second only to getting a good education. - Author: Martha Southgate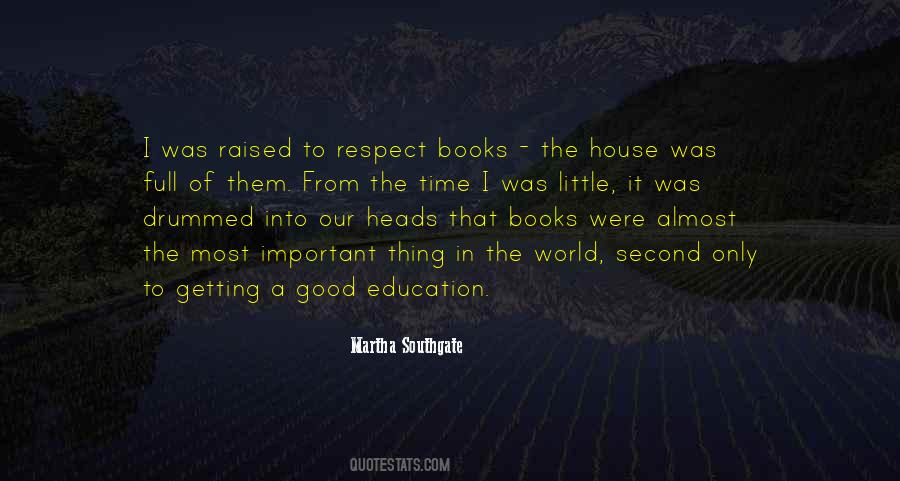 #30. Culturally speaking, I was raised in a Jewish household. In addition to the religious side of it, I was taught respect for books and learning and the higher professions like medicine and law and teaching. - Author: Woody Allen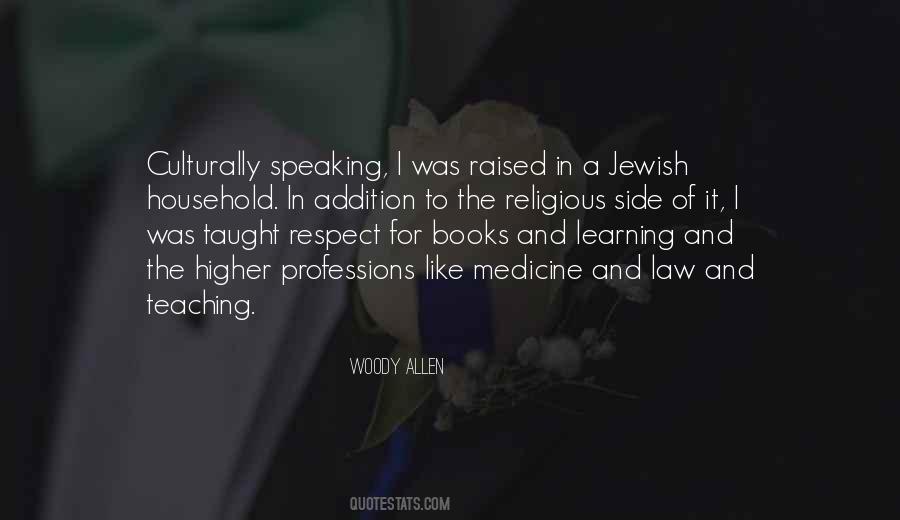 #31. Children raised with respect and inner direction tend to play well in groups, at times quite peacefully, each involved in her own project or involved with the other chidren. - Author: Magda Gerber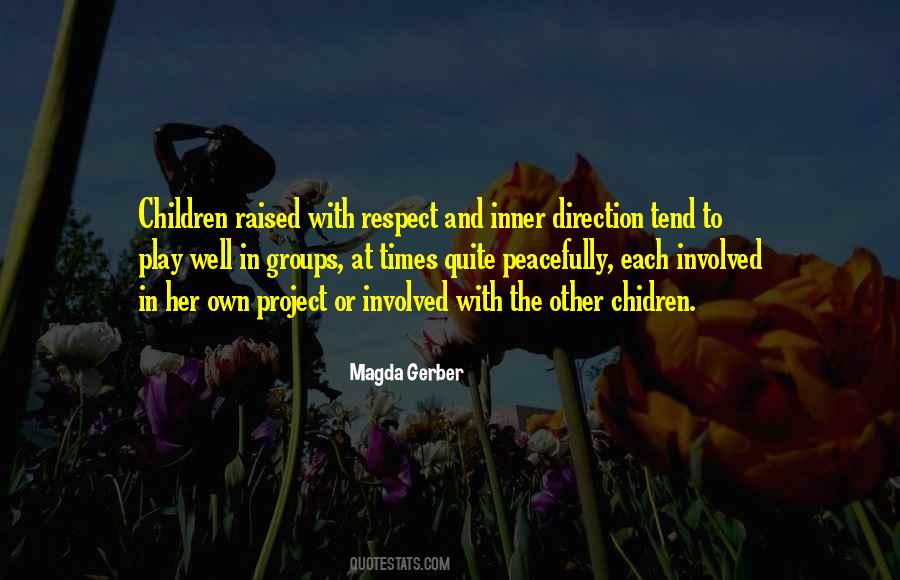 #32. For being a young guy, I'm articulate and can hold a decent conversation with somebody. But I've been able to do that since I was young. I don't think that has to do too much with schooling, it has more to do with the people I was raised around, my parents. I have respect for adults. - Author: Larry Fitzgerald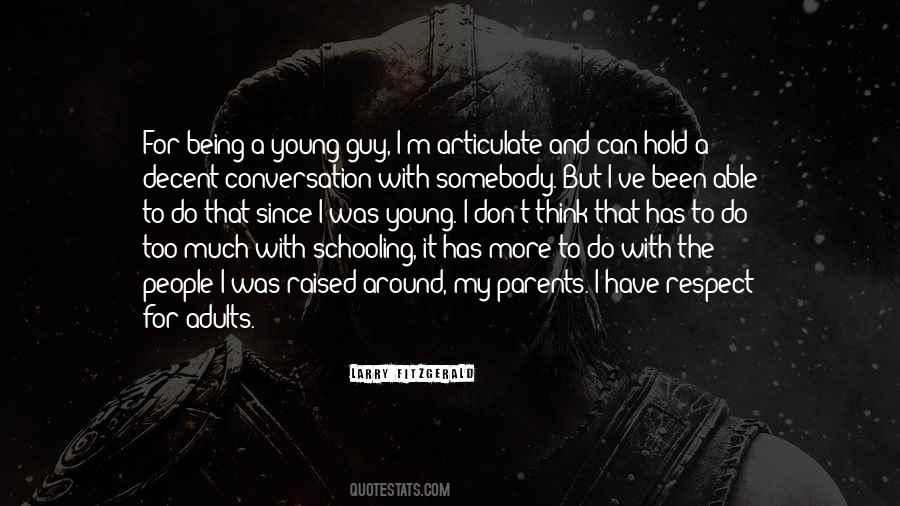 #33. The truth is, I think country music ... there's a lot of great people, and just being raised the way a lot of country boys and girls are, hopefully there's just a lot of respect. - Author: Lee Brice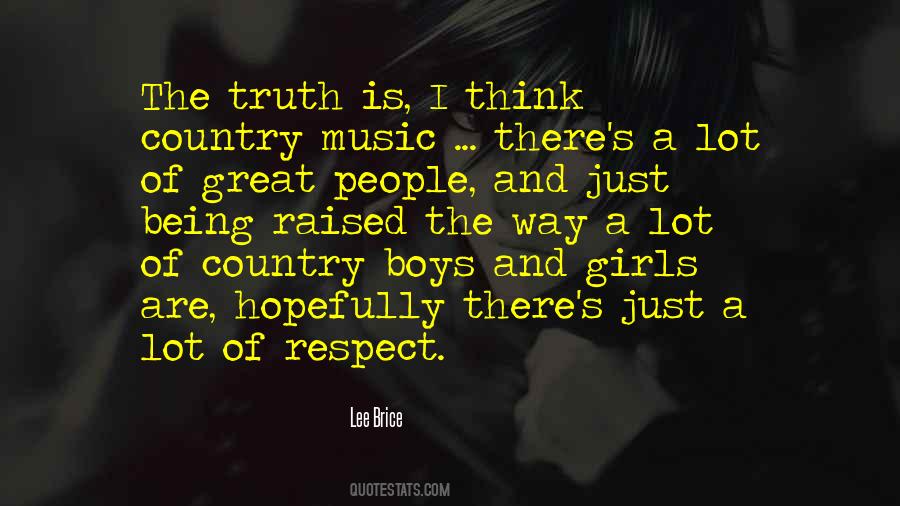 Famous Authors
Popular Topics