Emotions And Moods Famous Quotes & Sayings
List of top 23 famous quotes and sayings about emotions and moods to read and share with friends on your Facebook, Twitter, blogs.
Top 23 Quotes On Emotions And Moods
#1. A poem records emotions and moods that lie beyond normal language, that can only be patched together and hinted at metaphorically. - Author: Diane Ackerman
#2. When I began designing machines I also began to think that these objects, which sit next to each other and around people, can influence not only physical conditions but also emotions. They can touch the nerves, the blood, the muscles, the eyes and the moods of people. - Author: Ettore Sottsass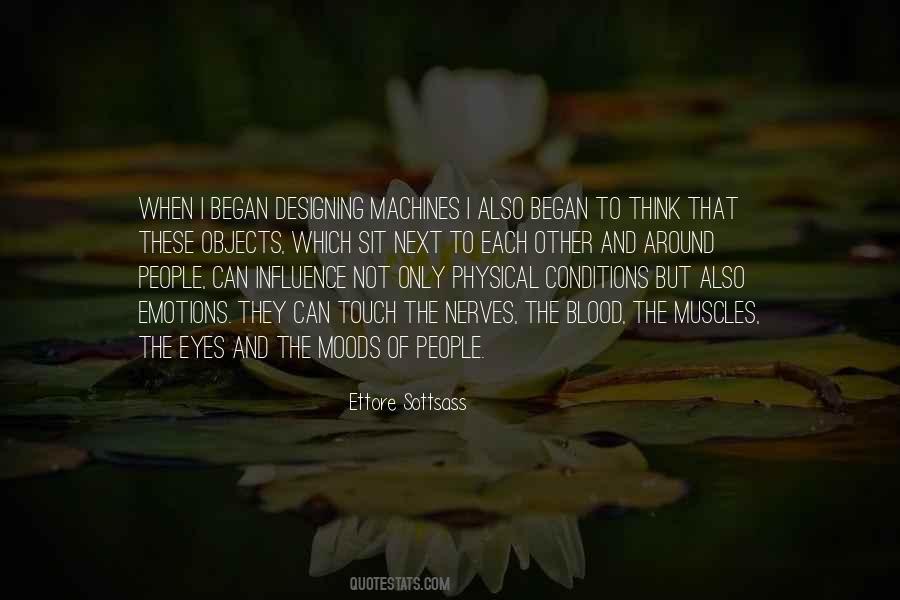 #3. Two of them together affect you emotionally and turn into moods and attitudes. If you truly want to be in a good mood on a regular basis, you can start by choosing to think about things that will generate good emotions instead of bad ones. - Author: Joyce Meyer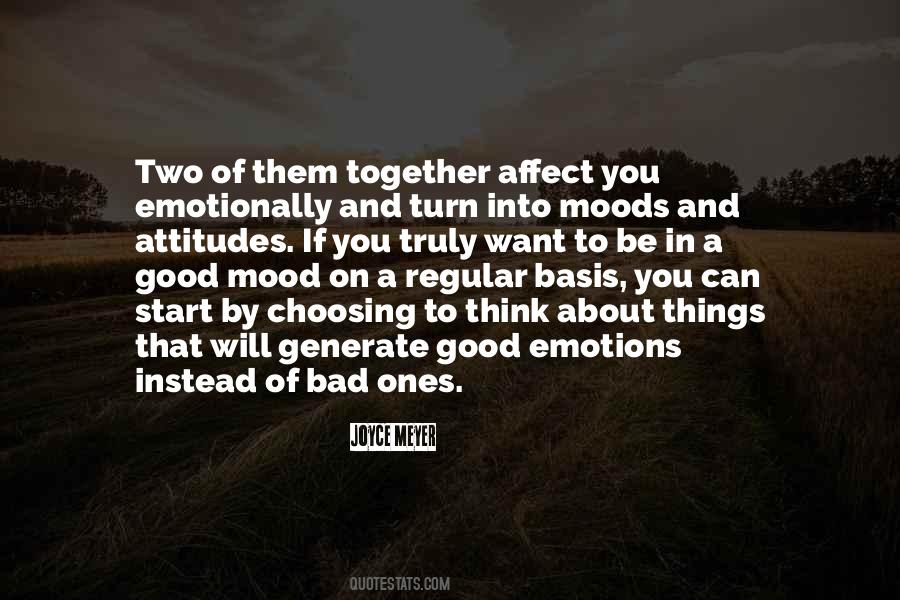 #4. The screen is a magic medium. It has such power that it can retain interest as it conveys emotions and moods that no other art form can hope to tackle. - Author: Stanley Kubrick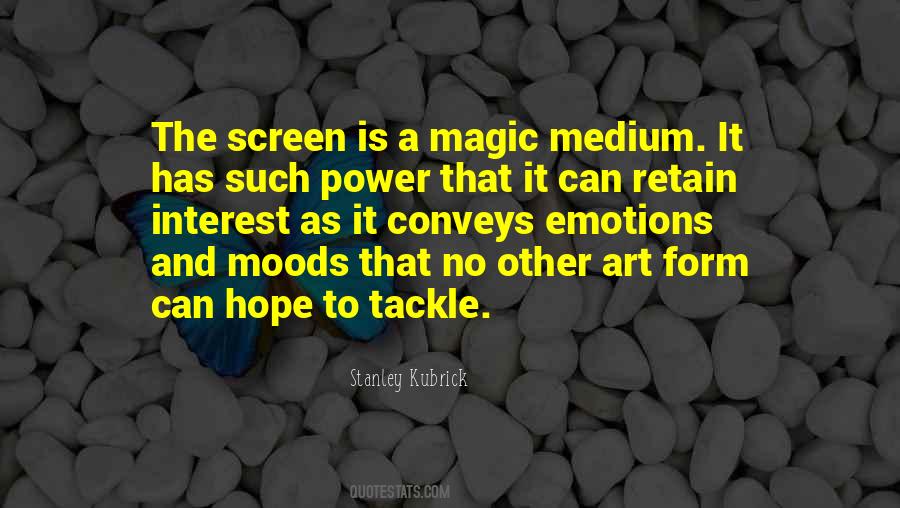 #5. Most people are mirrors, reflecting the moods and emotions of the times; few are windows, bringing light to bear on the dark corners where troubles fester. The whole purpose of education is to turn mirrors into windows. - Author: Sydney Harris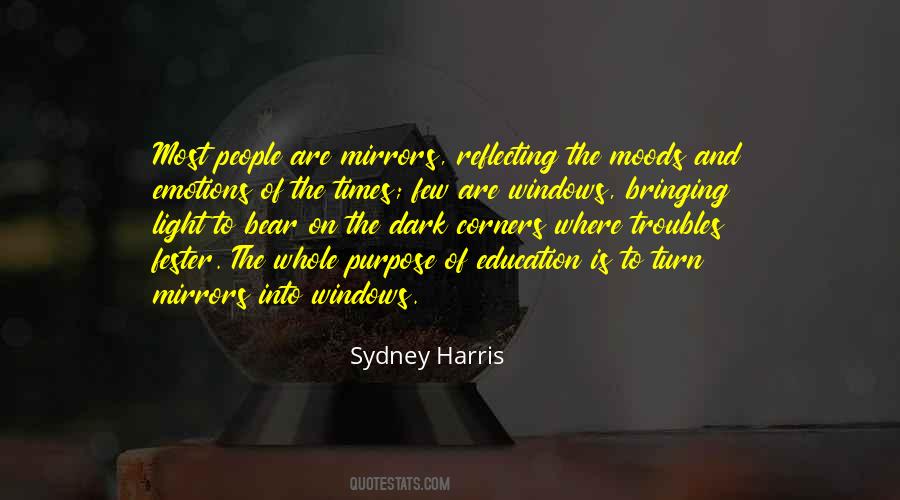 #6. If somebody steps on your shoes and ruins them, don't freak out.. get a new pair of shoes. If you miss something, don't freak out.. there's nothing you can do to change it.. just move on - Author: Usher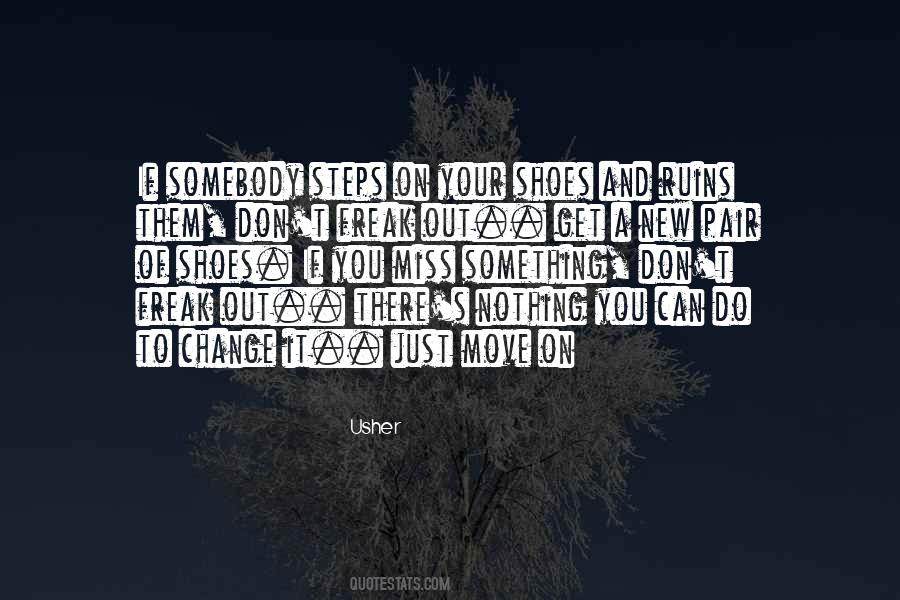 #7. a dragon, a bear, a wolf, and two snakes entwined around a sword. The crest - Author: Rick Riordan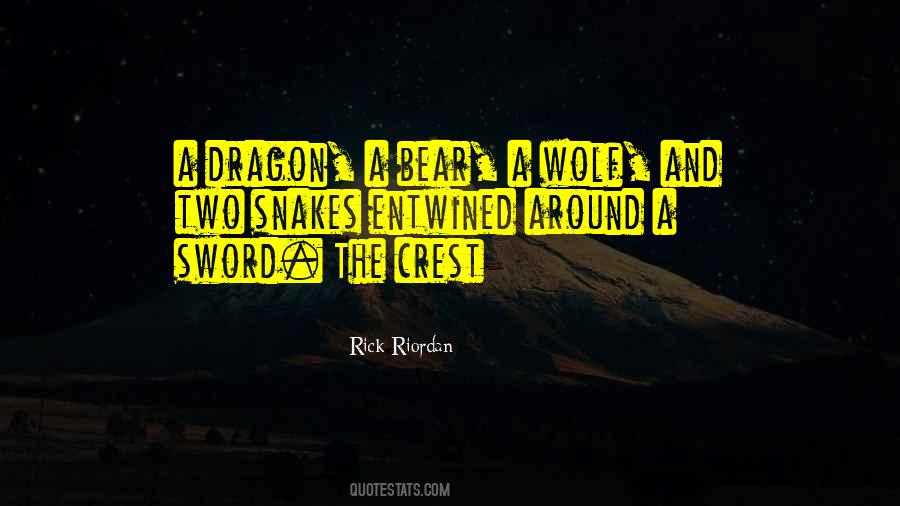 #8. There's always the cliche of the choir shouting and clapping. OK, you have to do that, but there's also introspective parts, parts where you just follow someone that's preaching. There's lots of different emotions and moods that a service requires. - Author: Wynton Marsalis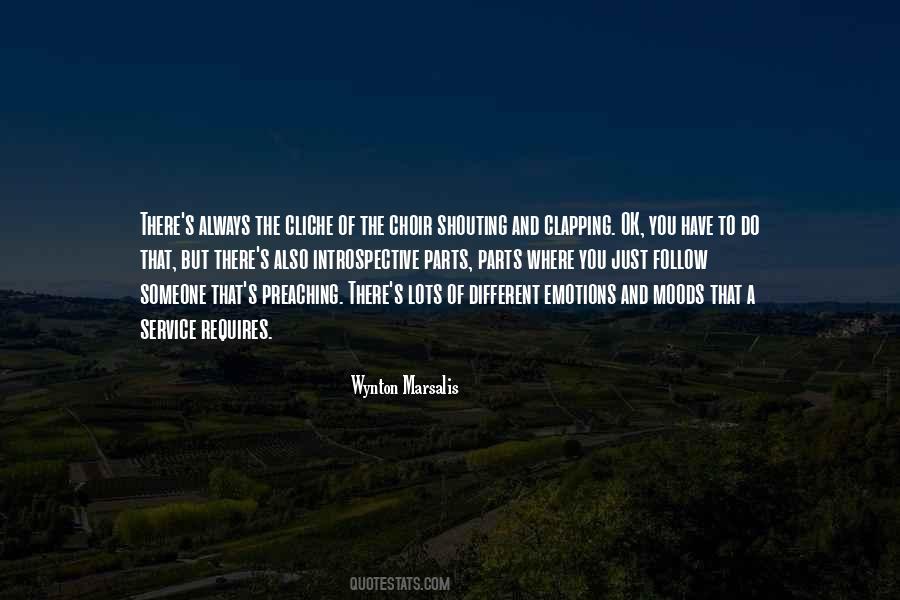 #9. If you think it makes a difference if I have ten thousand sports cars, ten million girlfriends and lead a very flashy life ... I don't think you should work with any teacher because you don't know what it is all about yet. - Author: Frederick Lenz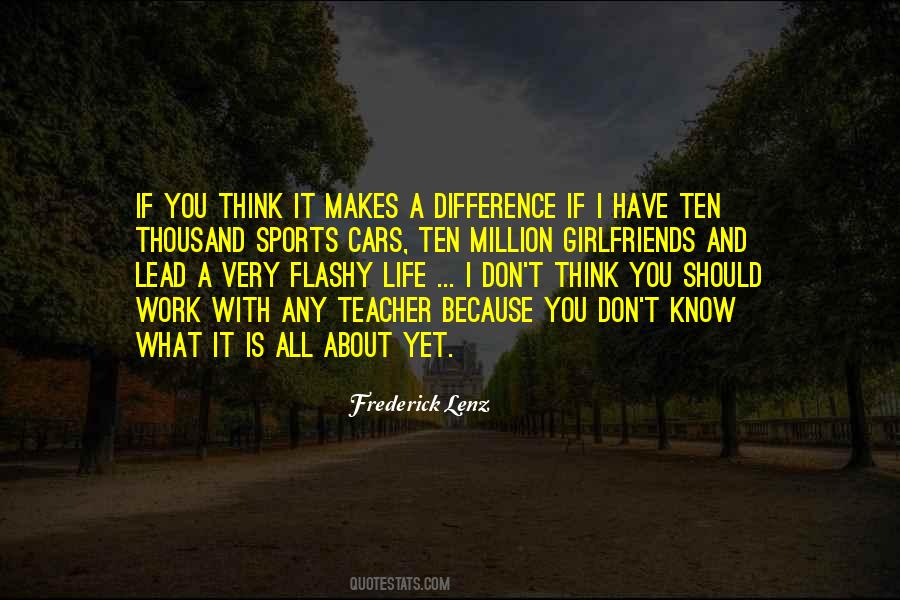 #10. In meditation we can notice how emotions and moods are connected with having lost or gained something, having been praised or blamed, and so forth. We can notice how what begins as a simple thought, a simple quality of energy, quickly blossoms into full-blown pleasure and pain. - Author: Pema Chodron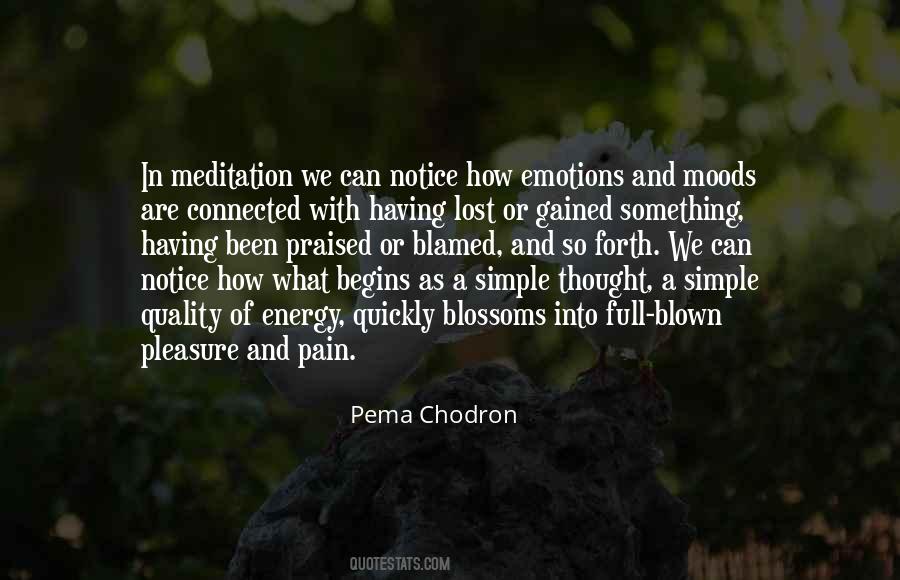 #11. Emotions, moods, impulses, ebb and flow with the tide of my life. Tidal waves, at times, in a bipolar mind. - Author: H.g.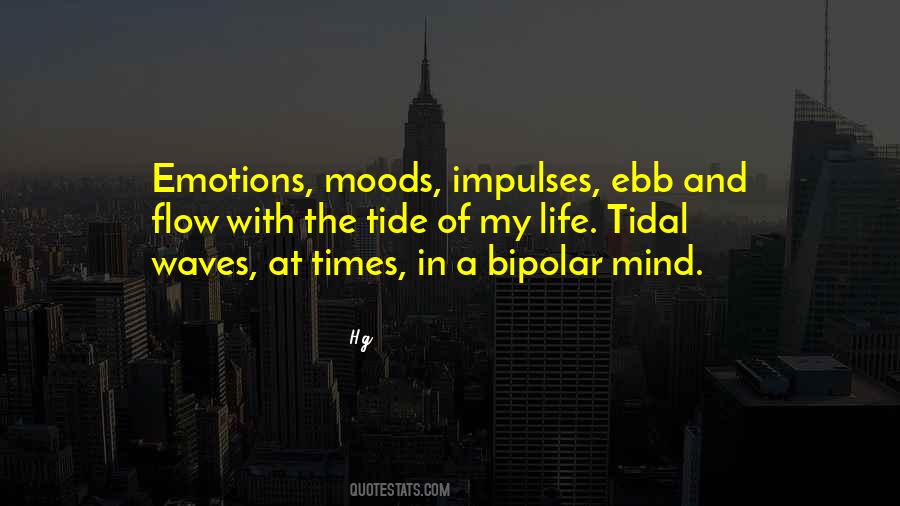 #12. I have often thought I would have been quite happy as a spider.Even a spider has the right to a mate. - Author: Susan Kay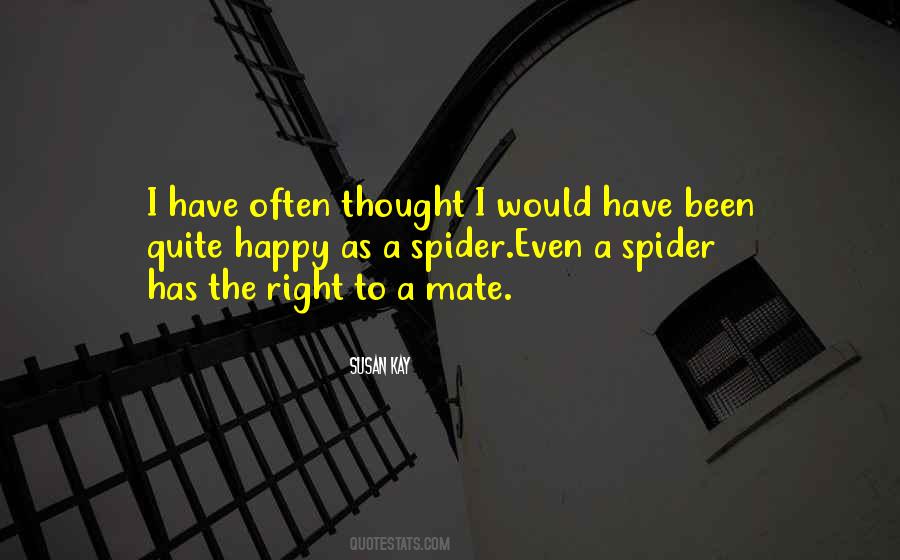 #13. Mozart resolved his emotions on a level that transformed them into moods uncontaminated by mortal anguish, enabling him to express the angelic anguish that is so peculiarly his own. - Author: Yehudi Menuhin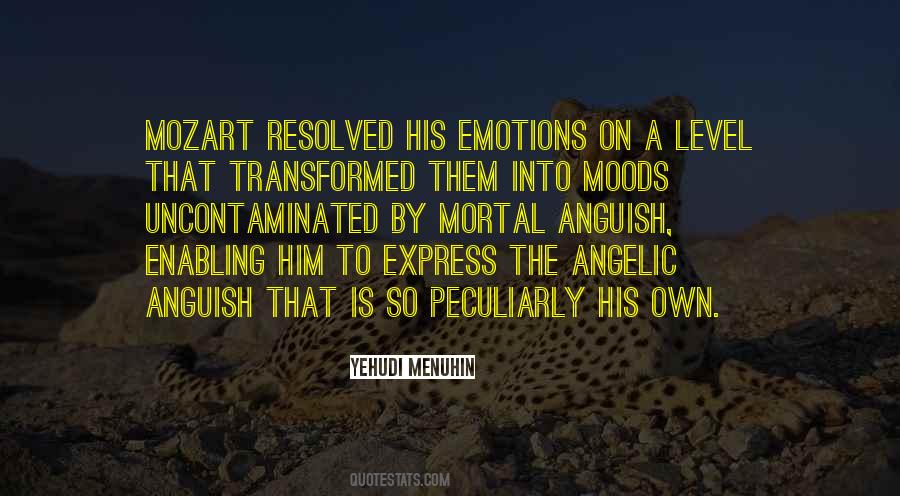 #14. Anyone who has a dog knows that they have some very deep thoughts, that they have moods and emotions, they get their feelings hurt. It's not a far reach to give them opinions and values and long-term desires. - Author: Garth Stein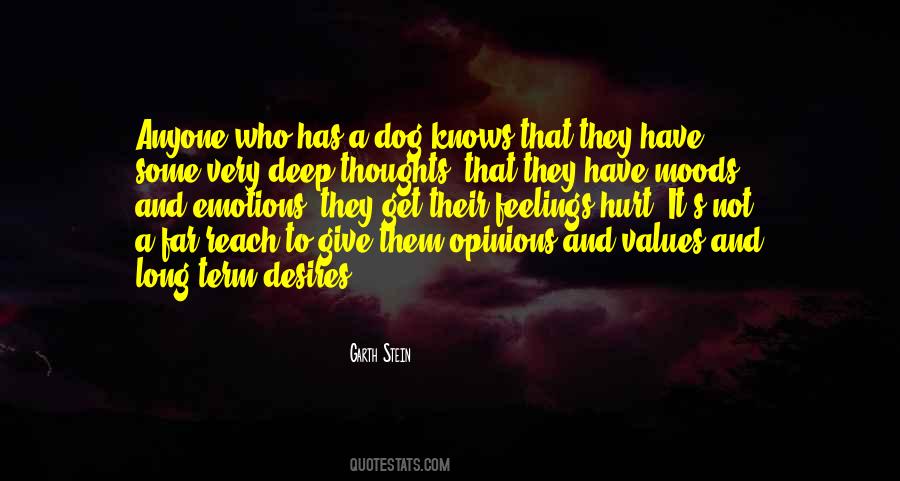 #15. My mind moves very fast. I go through a lot of moods and emotions. - Author: Theophilus London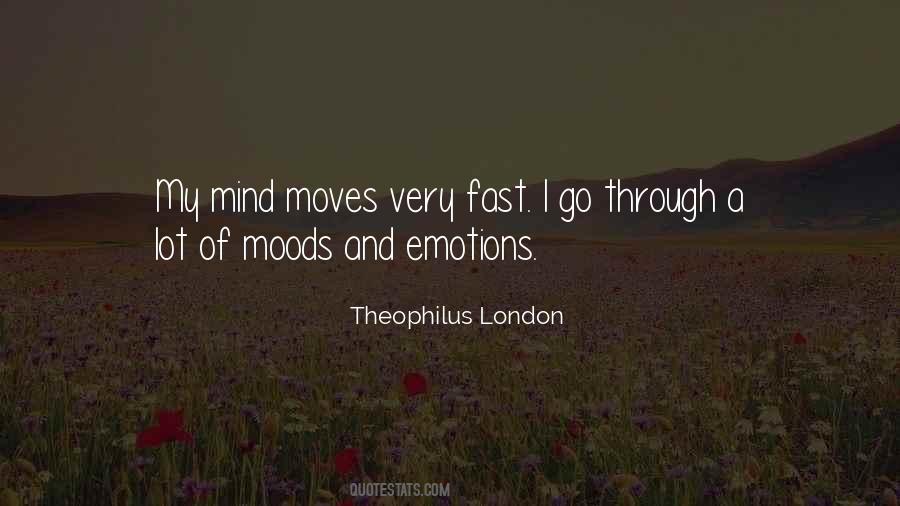 #16. Well, I'd say all of us are a combination of moods and emotions. In my day to day life I don't go around skipping, but at times one can feel sheer exhilarating joy at the world. - Author: Alexander McCall Smith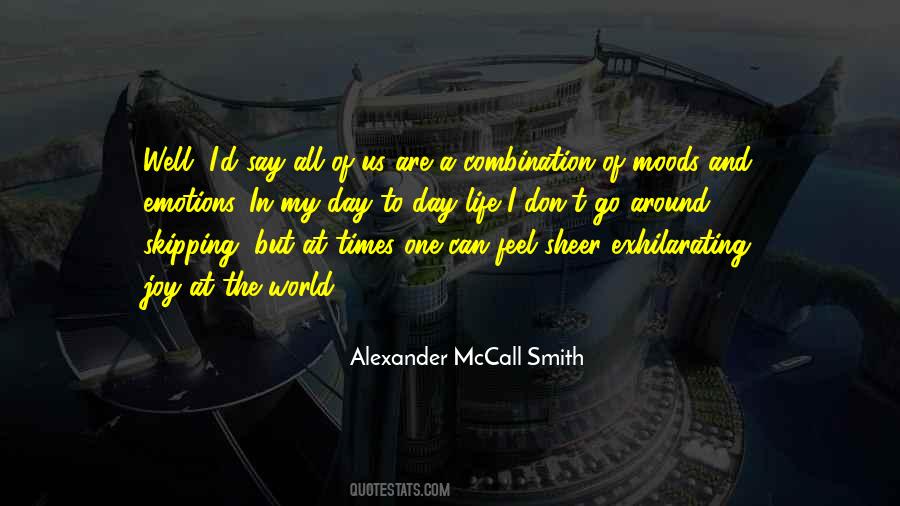 #17. I was pretty young when I saw the original 'Planet of the Apes', and for a time in the seventies, I was pretty obsessed with it. - Author: Gregory Keyes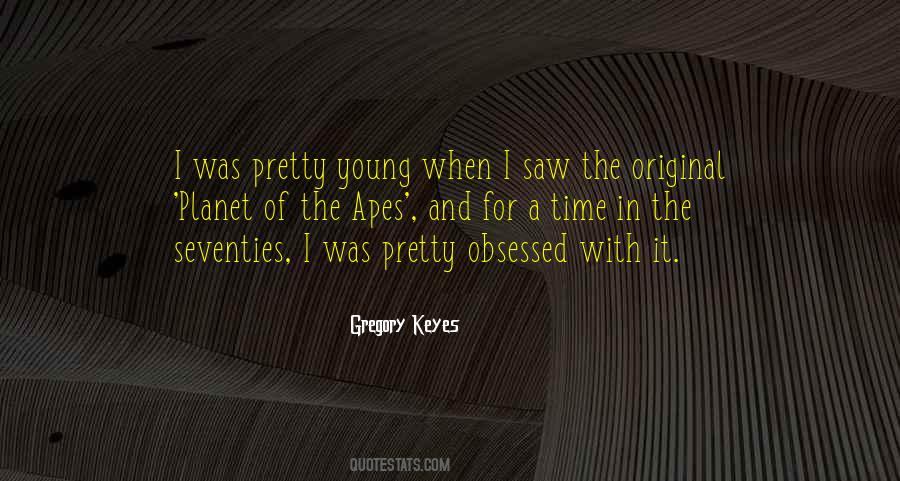 #18. A man likes to believe that he is the master of his soul. But as long as he is unable to control his moods and emotions, or to be conscious of the myriad secret ways in which unconscious factors insinuate themselves into his arrangements and decisions, he is certainly not his own master. - Author: Carl Jung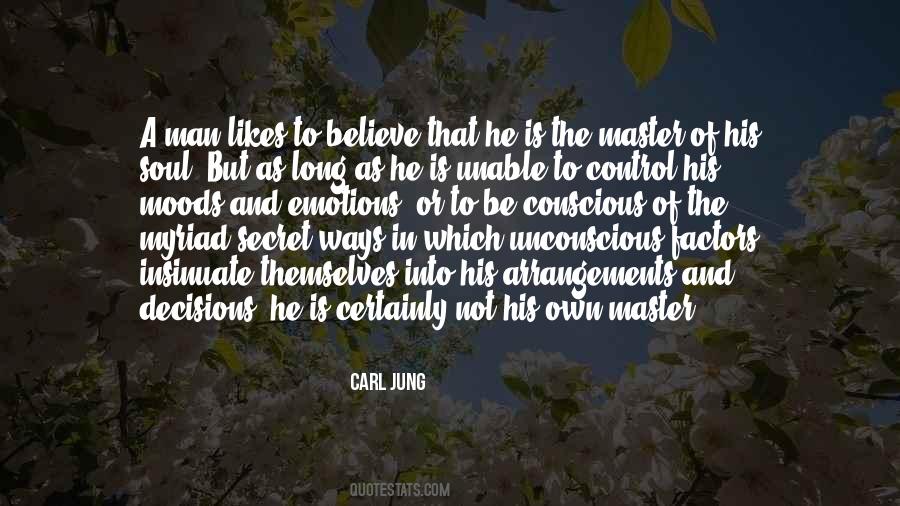 #19. I wanted to write a book that talked about the emotions of children, which is the rainbow. We all have moods. We talk about being blue when we're sad, and being yellow when we're cowards, and when we're mad, we're red. - Author: Dolly Parton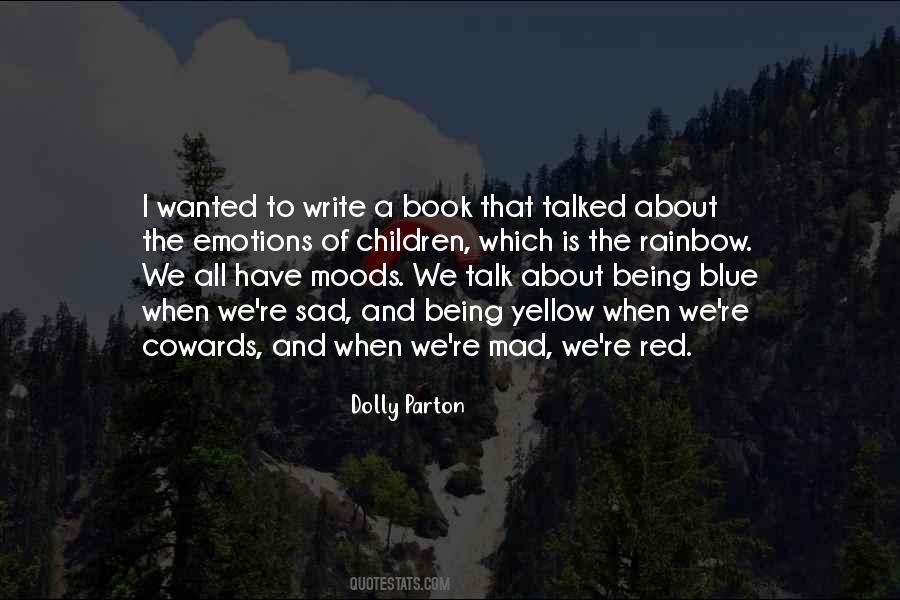 #20. A highly credible leader under-promises and over-delivers. - Author: John C. Maxwell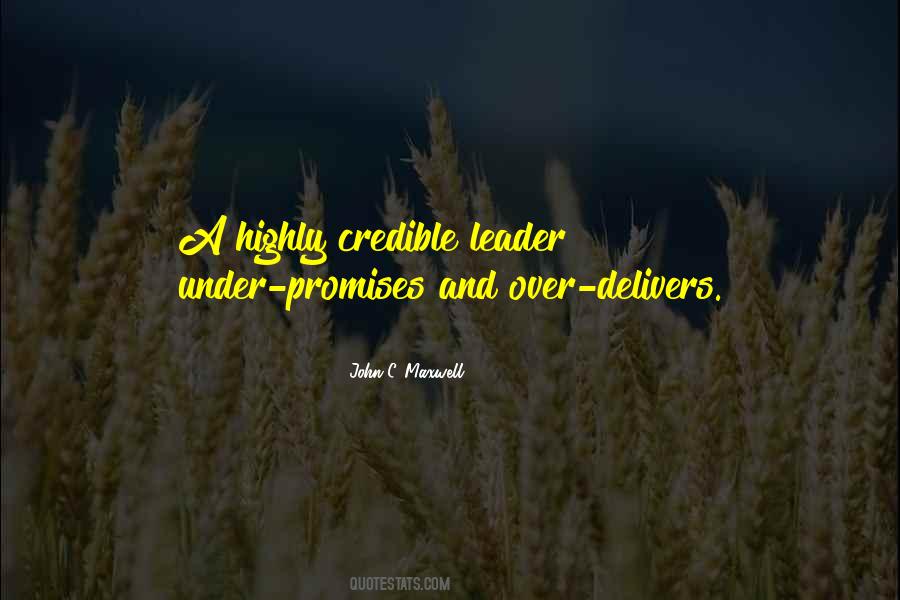 #21. It was weird as hell to have a room adjusting to her moods and emotions. - Author: Milly Taiden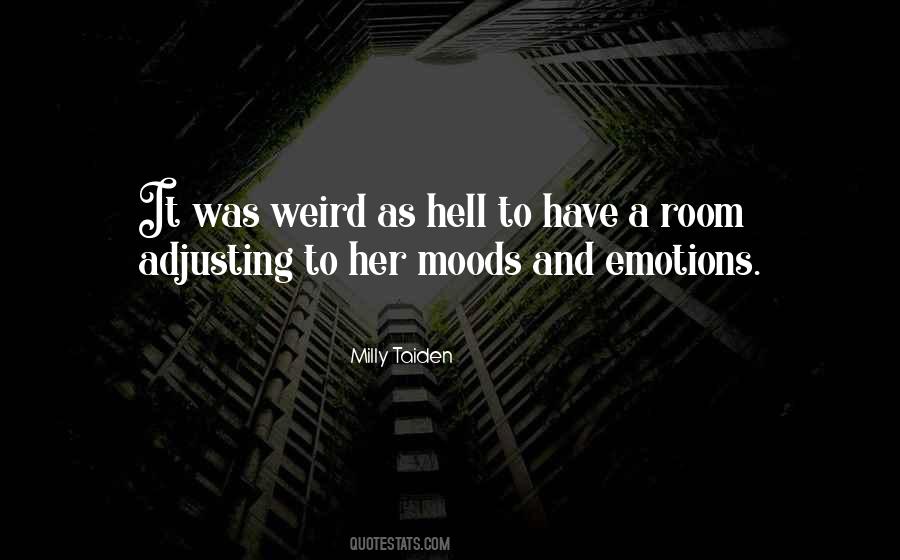 #22. I am president and do not have the right to give in to emotions. I have bad moods, very bad moods, but I never feel despair. - Author: Dmitry Medvedev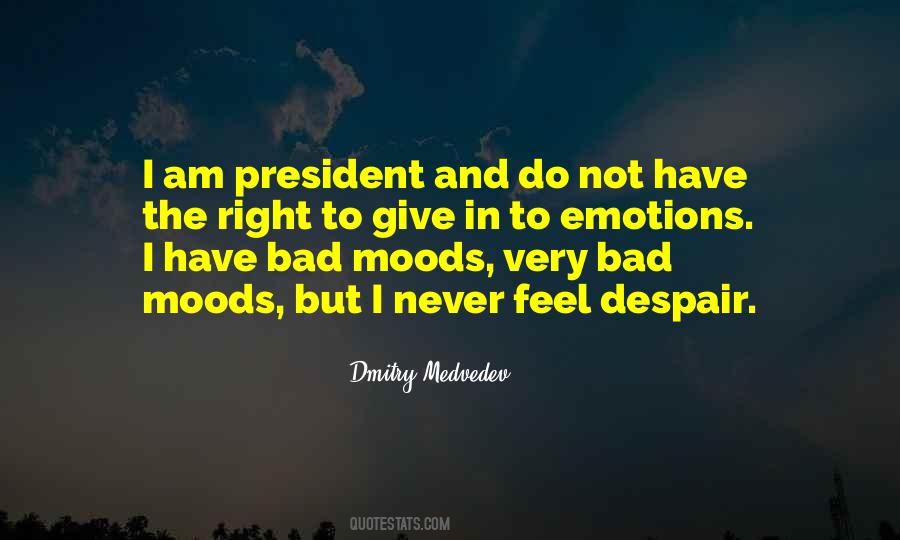 #23. The problem with feelings is neither that our moods fluctuate nor that our emotions seem to fail us. The greater dilemma is that most have only learned how to dance to one type of feeling. - Author: T.K. Coleman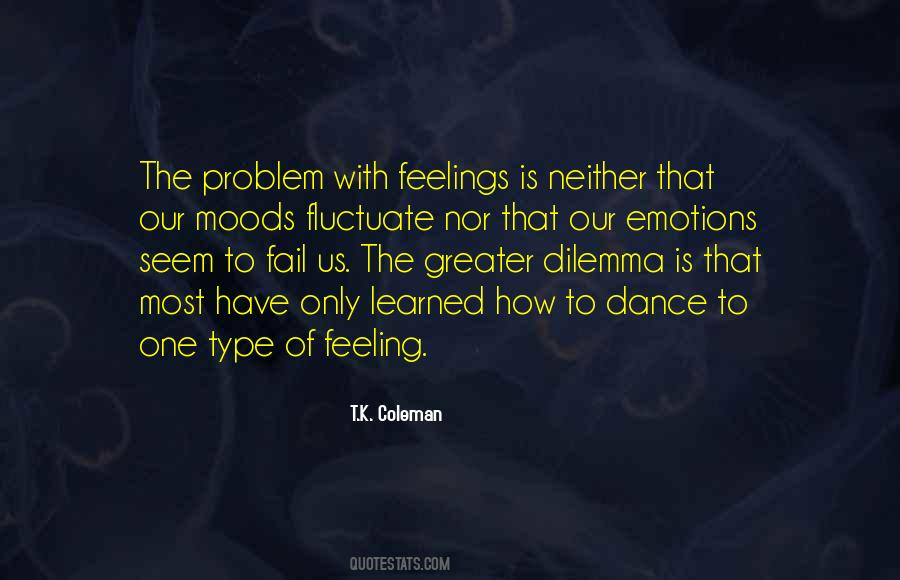 Famous Authors
Popular Topics