Your Brothers Love Famous Quotes & Sayings
List of top 41 famous quotes and sayings about your brothers love to read and share with friends on your Facebook, Twitter, blogs.
Top 41 Quotes About Your Brothers Love
#1. Speak graciously to young men as you would to your brothers. - Author: Lailah Gifty Akita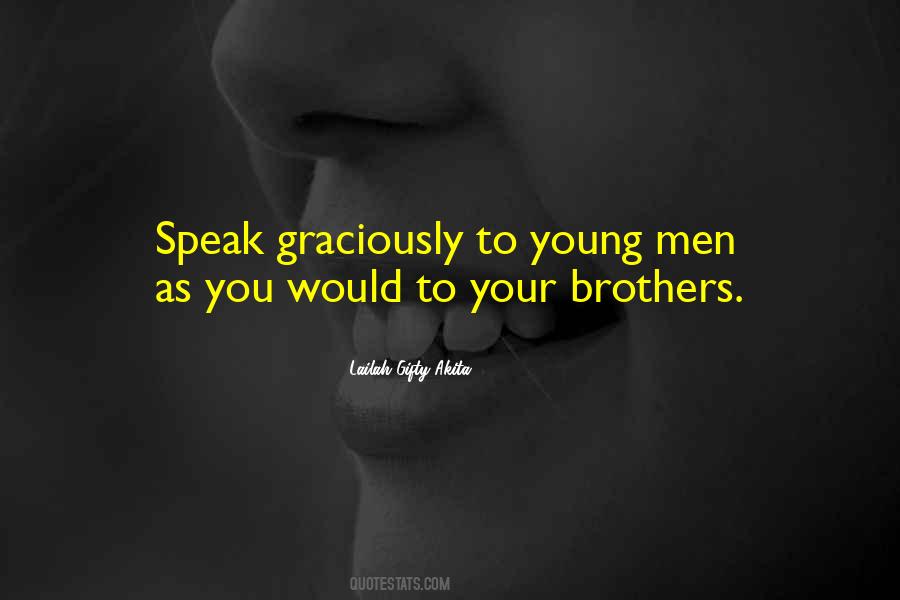 #2. 46For if you love those who love you, what reward do you have? Do not even the tax collectors do the same? 47If you greet only your brothers, what more are you doing than others? Do not even the Gentiles do the same? 48Therefore you are to be perfect, as your heavenly Father is perfect. - Author: Anonymous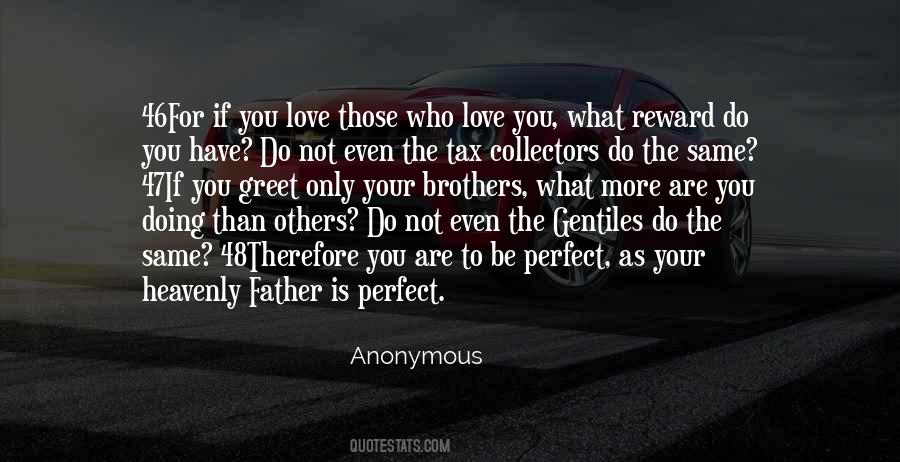 #3. Fear not, brothers and sisters, God, who is full of grace and abounding in steadfast love, meets us in our sin and transforms us for God's glory and the healing of God's world. In the name of the Father, the Son, and the Holy Spirit, your sins are forgiven, be now at peace. - Author: Nadia Bolz-Weber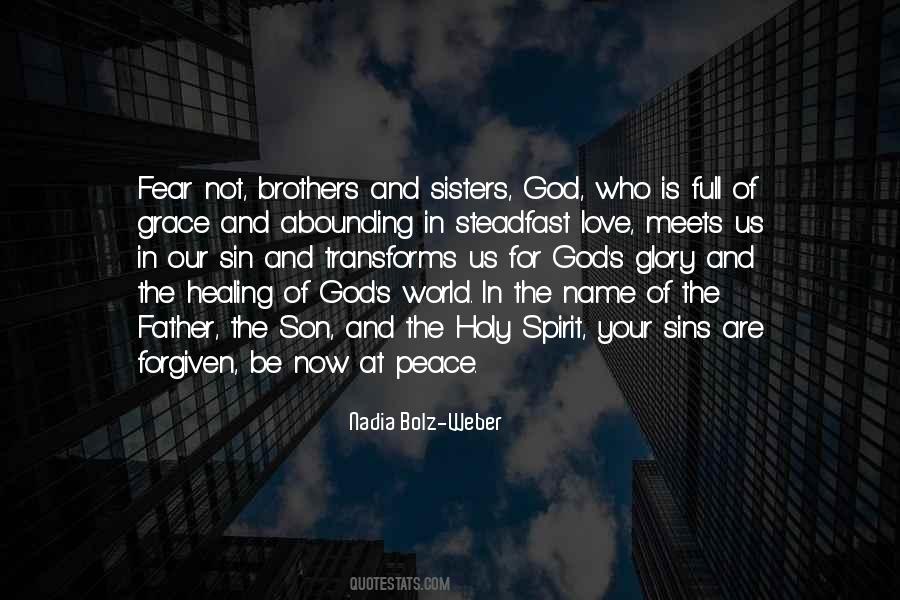 #4. Respect everyone, and love your Christian brothers and sisters. - 1 Peter 2:17 - Author: Gary Chapman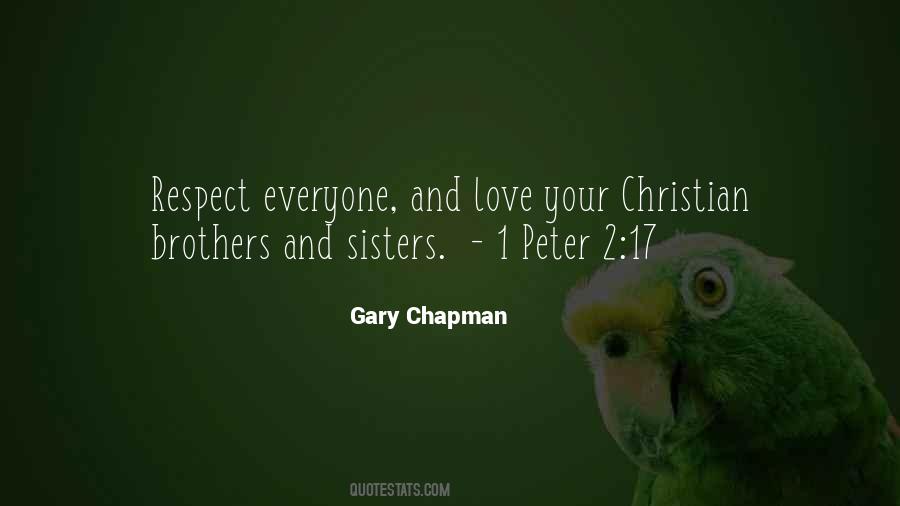 #5. Your most important friendships should be with your own brothers and sisters and with your father and mother. Love your family. Be loyal to them. Have a genuine concern for your brothers and sisters. - Author: Ezra Taft Benson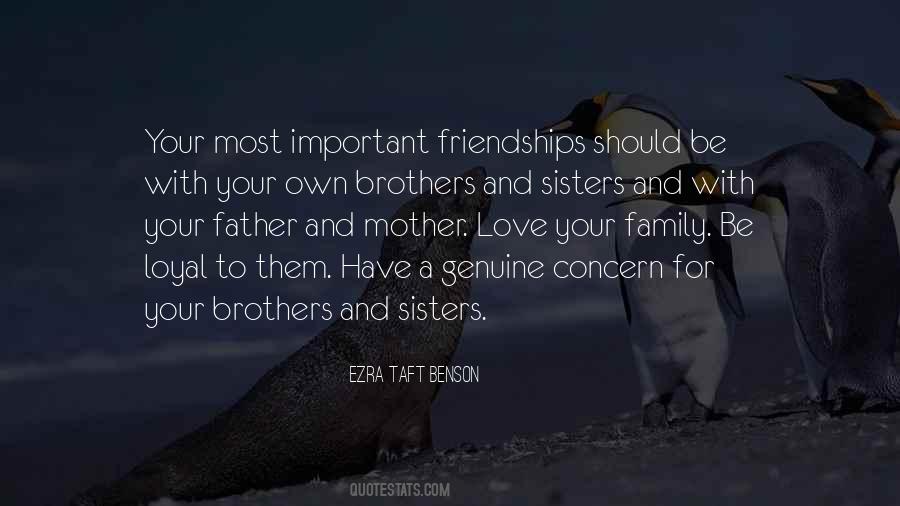 #6. Politics is too partisan, and sometimes patriotism is cast aside. Patriotism is honor and love of your country and your brothers and sisters. With politics I get the impression that it's all about what's good for the party and not necessarily what's good for the country. - Author: Ricardo Montalban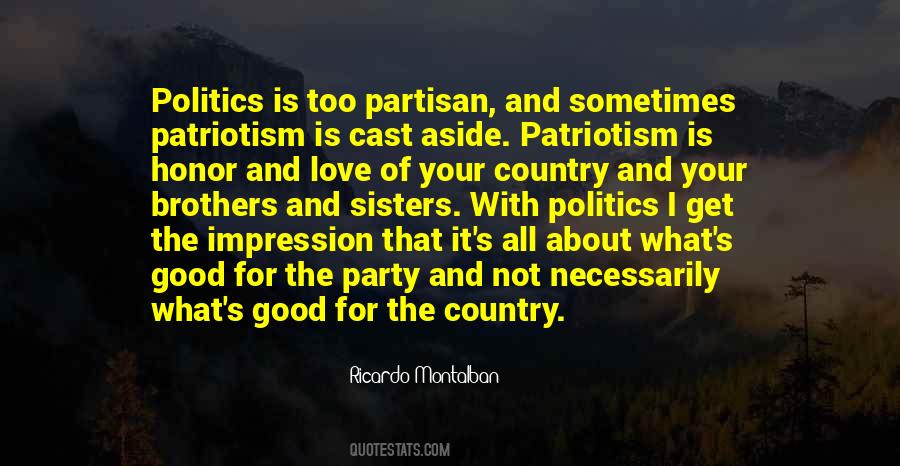 #7. Love didn't just happen to us. We built it slowly over the years, stone by stone. For you, for your brothers and sisters, and for all of us. It's not as exciting as secret passion in the woods, but it is stronger. It lasts longer. - Author: George R R Martin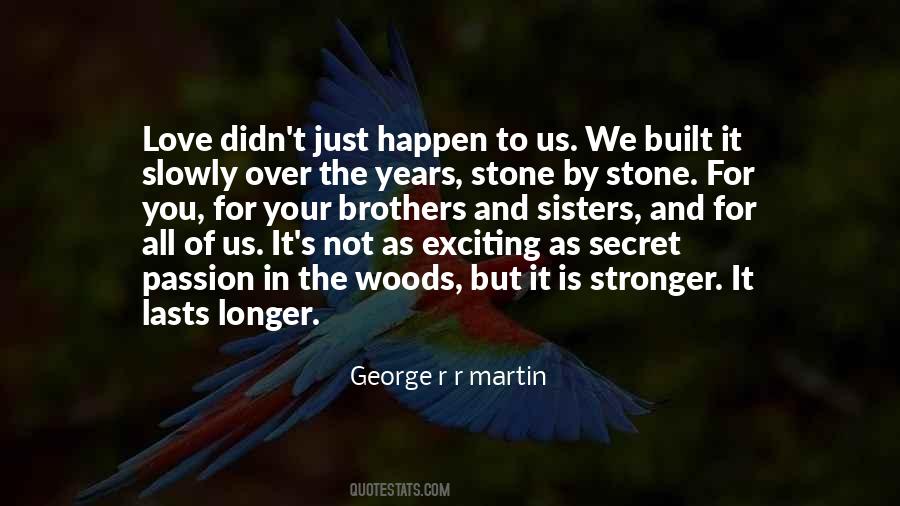 #8. What rules?"
"Well, for one, I'm not allowed to break your heart," he says. "Second, I'm also not allowed to break your damn heart. And last, I'm not allowed to fucking break your damn heart. - Author: Colleen Hoover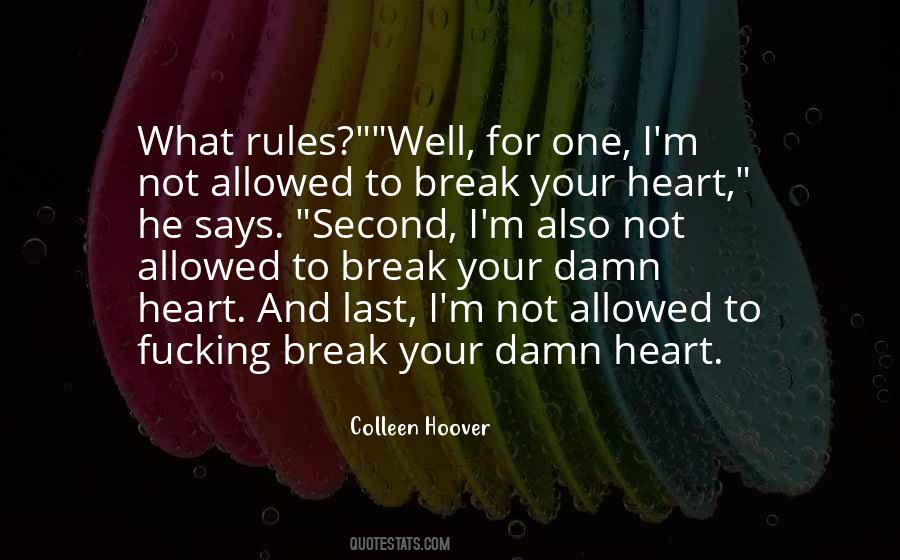 #9. But if you, as an independent filmmaker or a 'serious' filmmaker, think you put more love into your characters than the Russo Brothers do Captain America, or Joss Whedon does the Hulk, or I do a talking raccoon, you are simply mistaken. - Author: James Gunn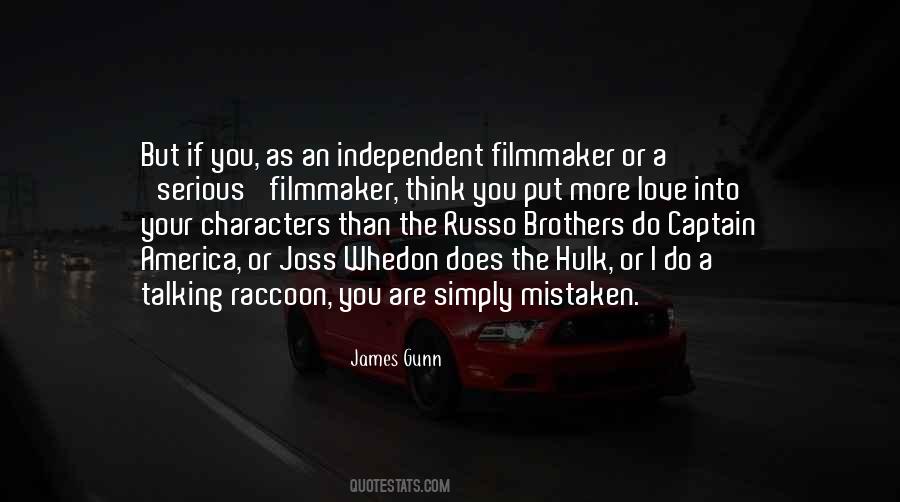 #10. What is perfection in love? Love your enemies in such a way that you would desire to make them your brothers ... For so did He love, Who hanging on the Cross, said "Father, forgive them, for they know not what they do." (Luke 23:34) - Author: Saint Augustine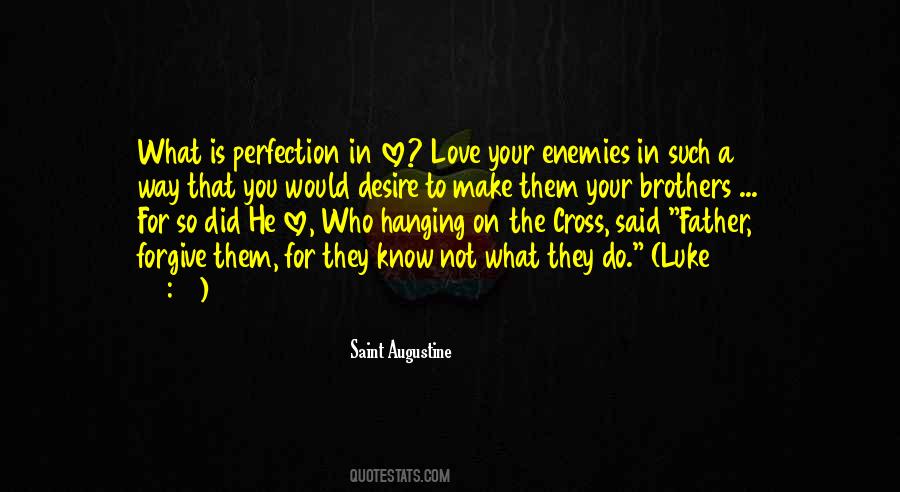 #11. If you wish to be brothers, let the arms fall from your hands. One cannot love while holding offensive arms. - Author: Gerald Brenan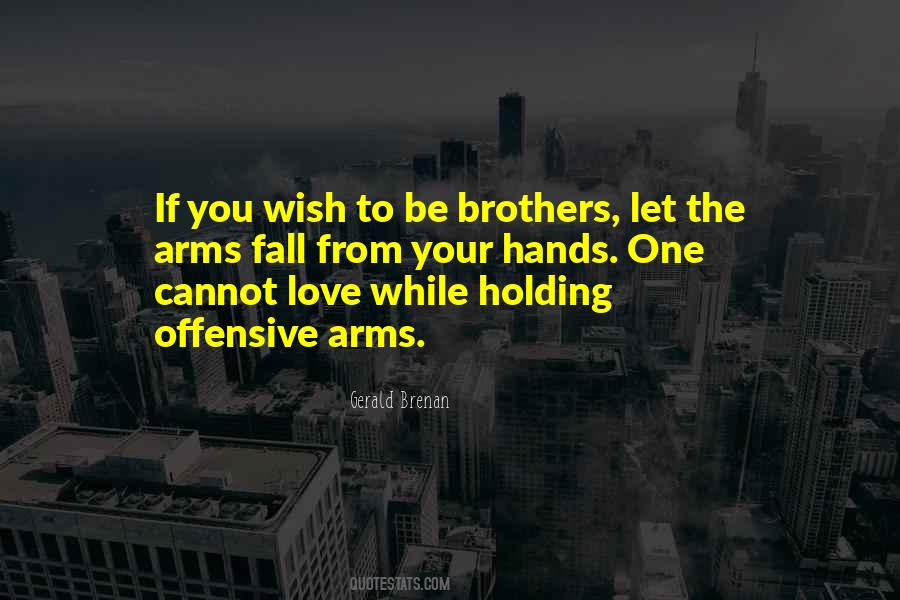 #12. I hope that what you give me comes not from your surplus but it is the fruit of a sacrifice made for the love of God. You must give what costs you, go without something you like, then you will truly be brothers to the poor who are deprived of even the things they need. - Author: Mother Teresa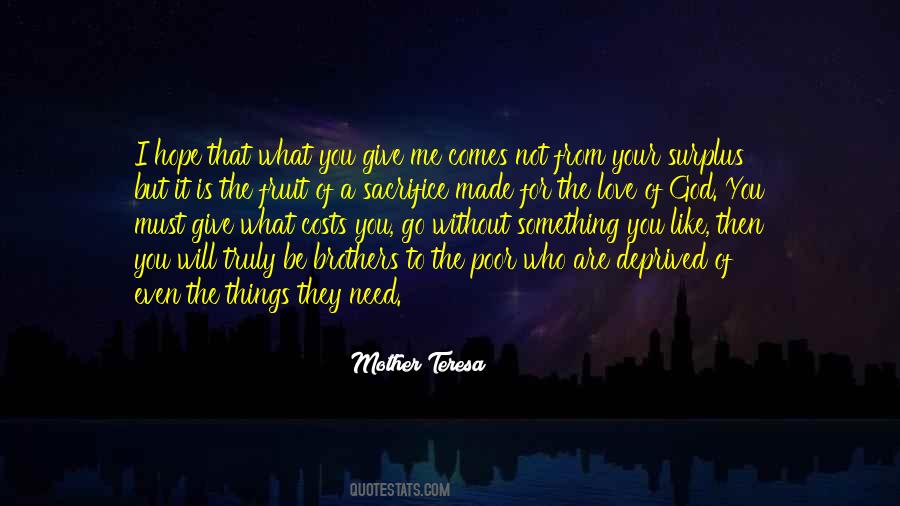 #13. I love working with the Farrelly brothers. I'm a big fan and feel very lucky to have gotten to work with them a few times. One thing that I learned while working with them is that you have to keep your cell phone off when filming scenes, or you owe them a lot of money! - Author: Carly Craig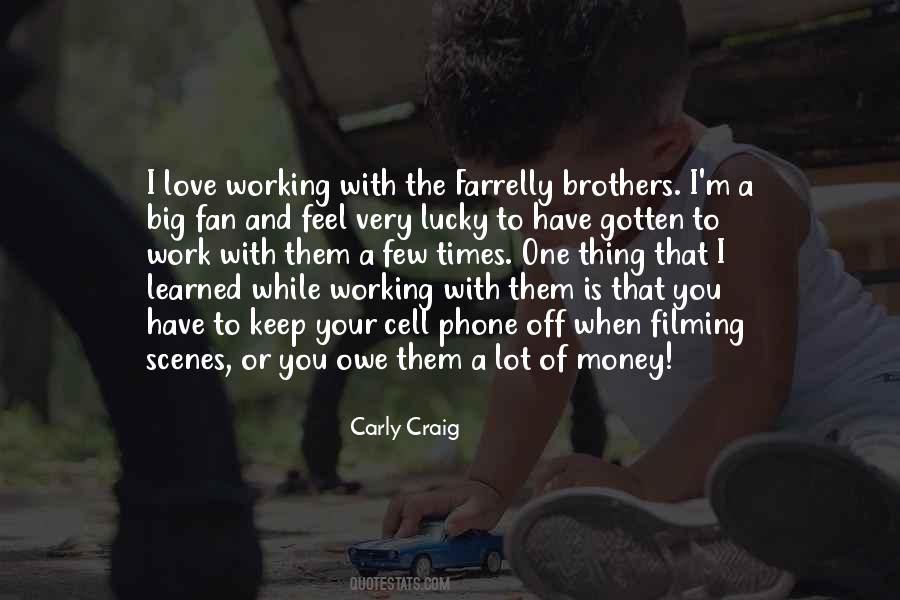 #14. And when you provide love and compassion to your brothers and sisters, you yourself, are manifesting God. When you come to understand that our bodies are nurtured by food and rest, but our spirits and souls are nurtured by experiencing love and compassion, then you come to understand and know God. - Author: Nick Bunick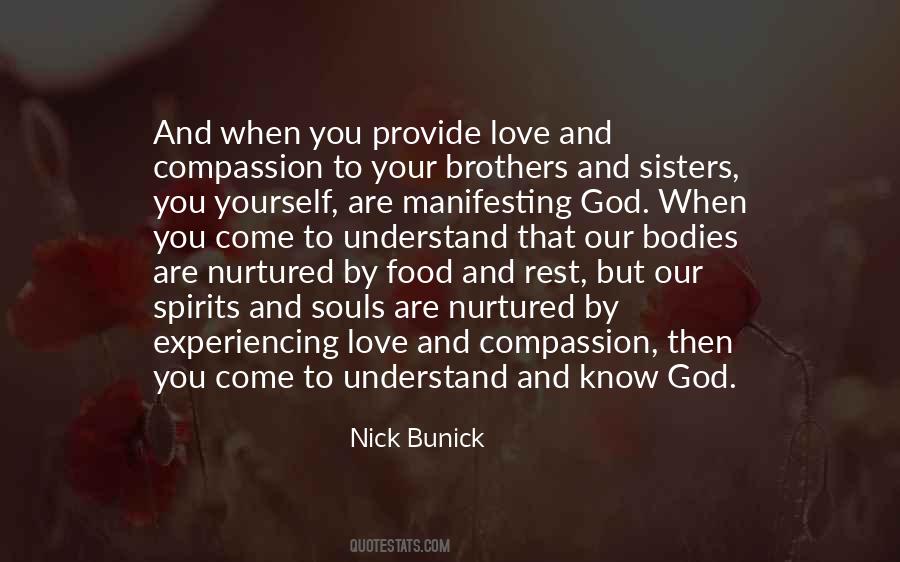 #15. This is the first time I'm meeting your dad and your brothers ... all at the same time ... and you want me to calm down?" I said, climbing onto his bike behind him.
He angled his neck, touching my cheek as he kissed me. "They're going to love you, just like I do. - Author: Jamie McGuire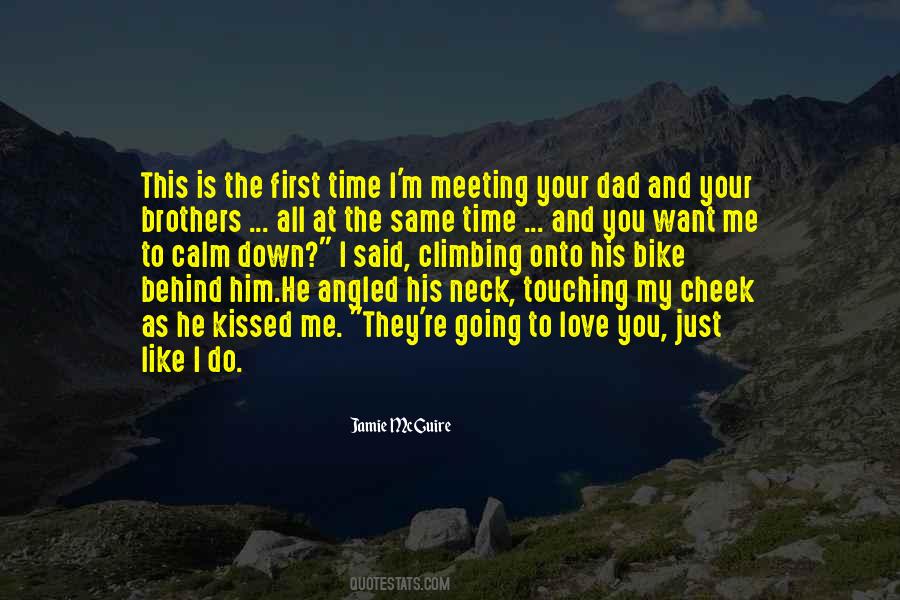 #16. It's an incredible mystery of God's love that the more you know how deeply you are loved, the more you will see how deeply your sisters and your brothers in the human family are loved. - Author: Henri Nouwen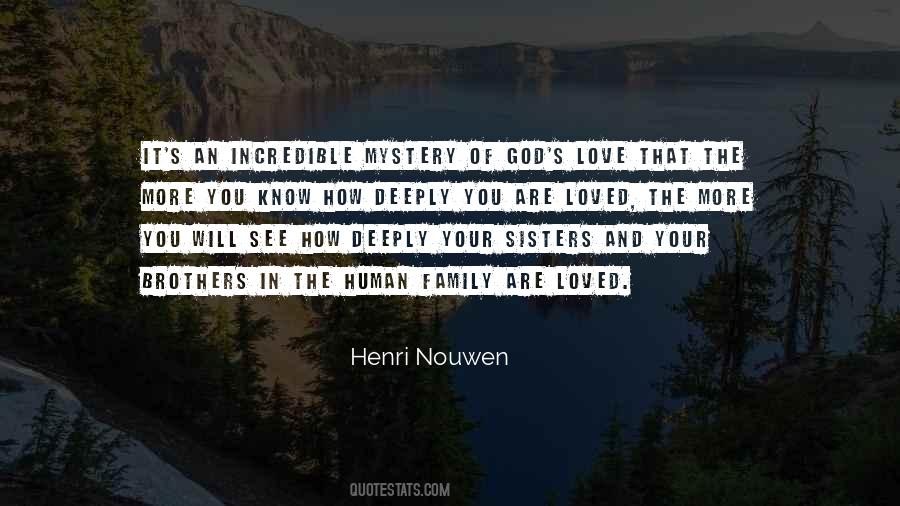 #17. When somebody you love dies, you want the world to just stop, but it doesn't ... everything keeps going, and so it's up to you to catch the moment ... to savor that time ... years ago when you ran hand in hand down the hill with your sister. - Author: Wes Adamson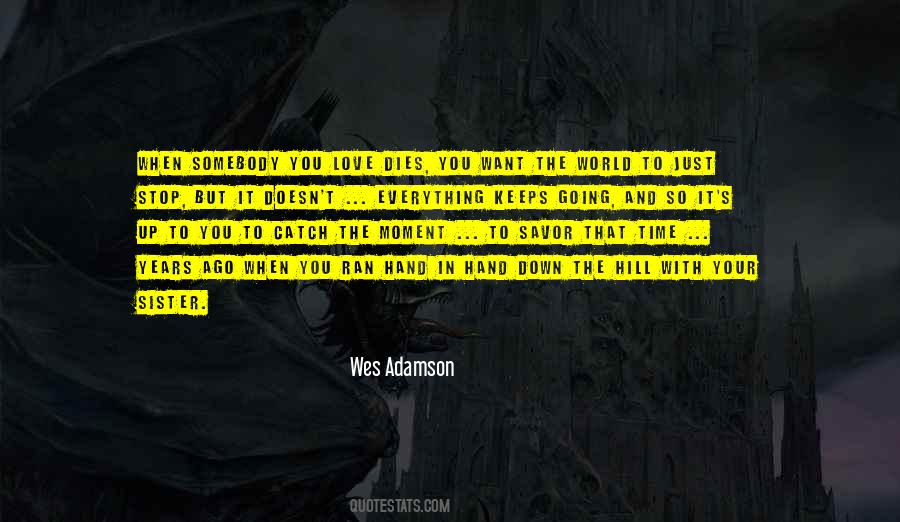 #18. Will you love your brothers or sisters likewise, when they have committed a sin that cannot be atoned for without the shedding of their blood? Will you love that man or woman well enough to shed their blood? - Author: Brigham Young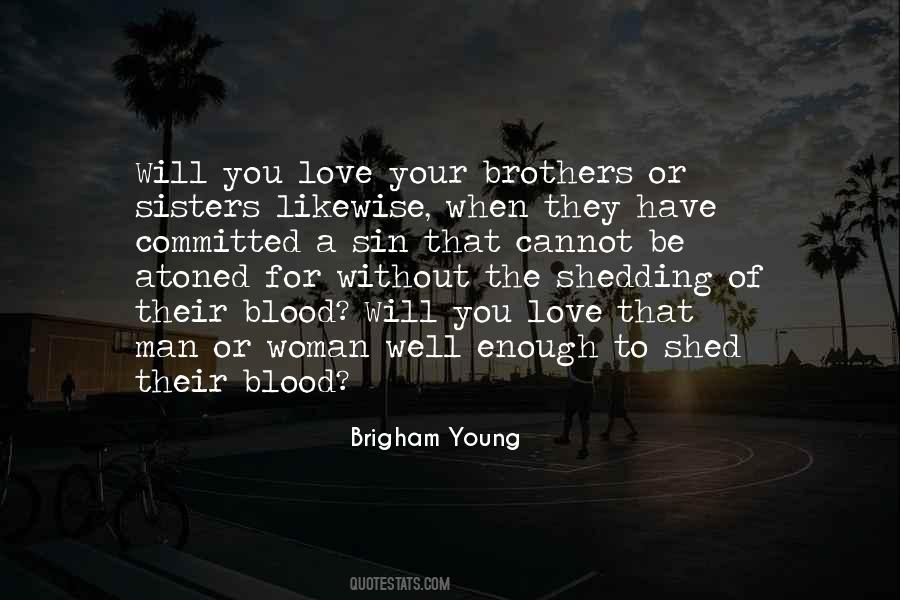 #19. You were indeed called to be free, brothers and sisters. Don't turn this freedom into an excuse for your corrupt nature to express itself. Rather, serve each other through love. Galatians 5:13 - Author: Dianne Neal Matthews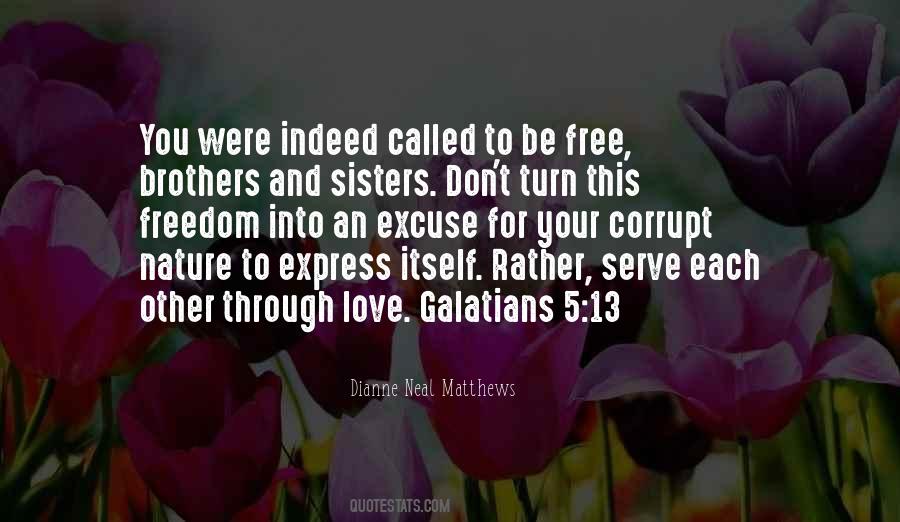 #20. My young love said to me,'My brothers won't mind, And my parents won't slight you for your lack of kind.' Then she stepped away from me, and this she did say, 'It will not be long, love, till our wedding day. - Author: Padraic Colum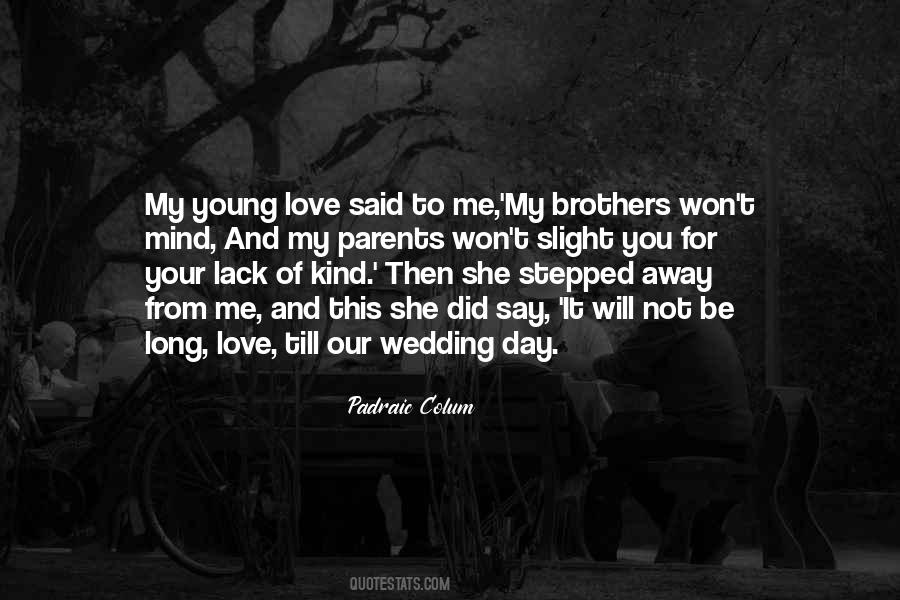 #21. Stop looking for peace. Give yourselves where you are. Stop looking at yourselves, look instead at your brothers and sisters in need. Ask how you can better love your brothers and sisters. Then you will find peace. - Author: Jean Vanier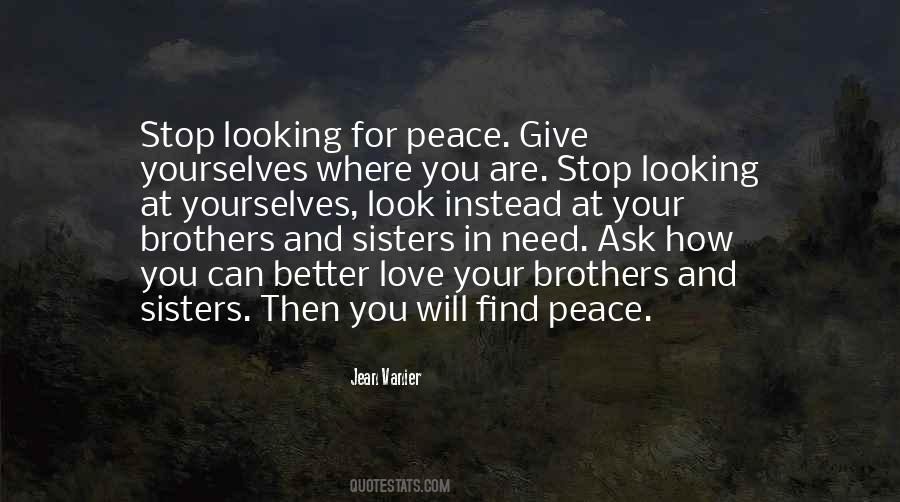 #22. My brothers and I love A Christmas Story. It reminds us of ourselves when we were that age."
"Your father didn't want to give you a BB shotgun because you might shoot your eye out? - Author: Terry Spear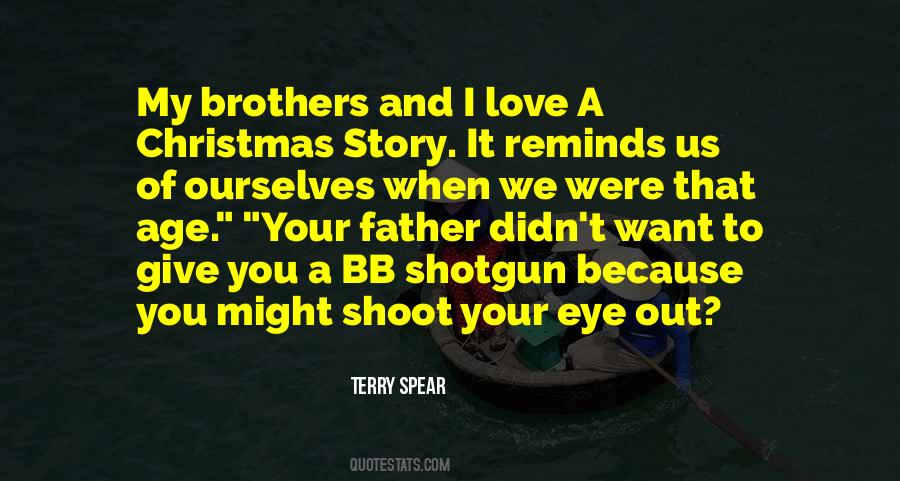 #23. Love all men, even your enemies; love them, not because they are your brothers, but that they may become your brothers. Thus you will ever burn with fraternal love, both for him who is already your brother and for your enemy, that he may by loving become your brother. - Author: Augustine Of Hippo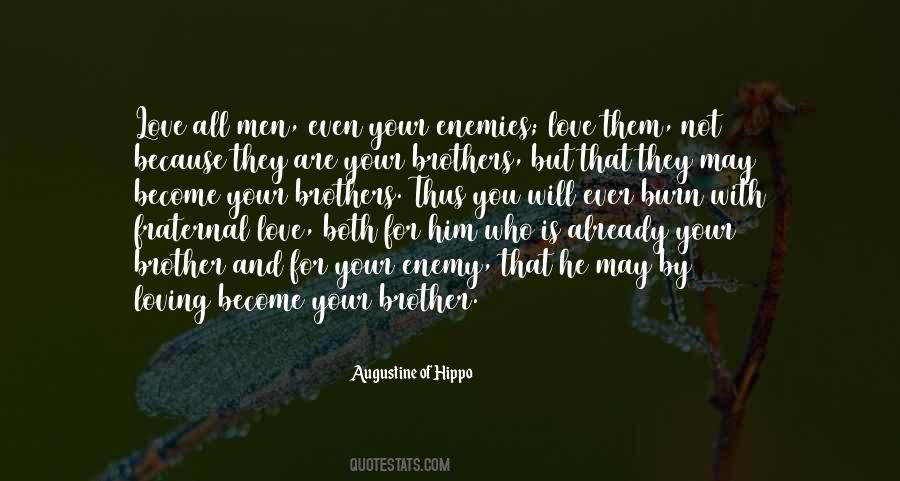 #24. Because I am your favourite grandson, and you love me more than all of my brothers."
"Nyet. You are the most frustrating of my grandsons. Find a good woman, marry her, have children - then you will be my favourite."
"Perhaps I shall settle for second favourite. What would that take? - Author: Karen Hawkins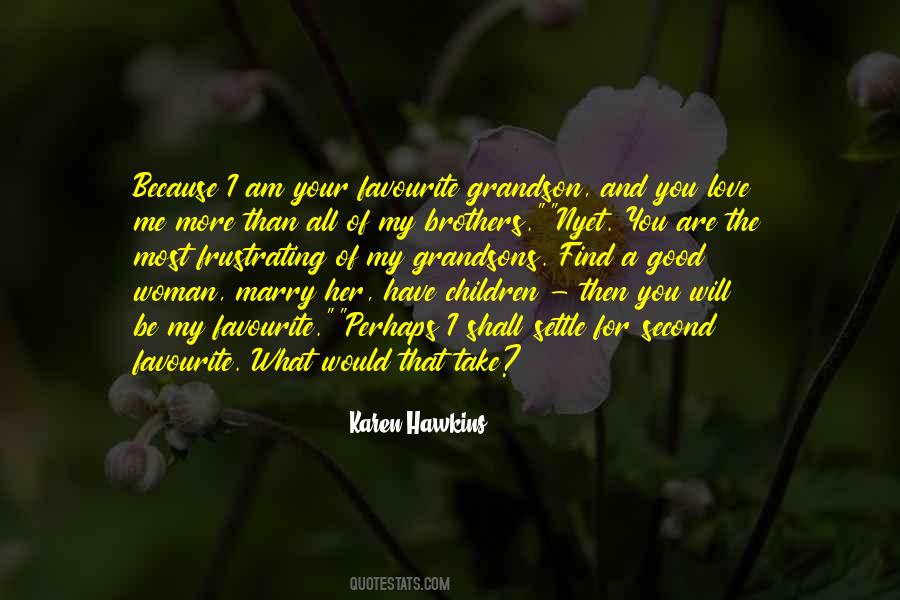 #25. There are plenty to love you so try to be satisfied with Father and Mother, Sisters and Brothers, friends and babies till the best lover of all comes to give you your reward. - Author: Louisa May Alcott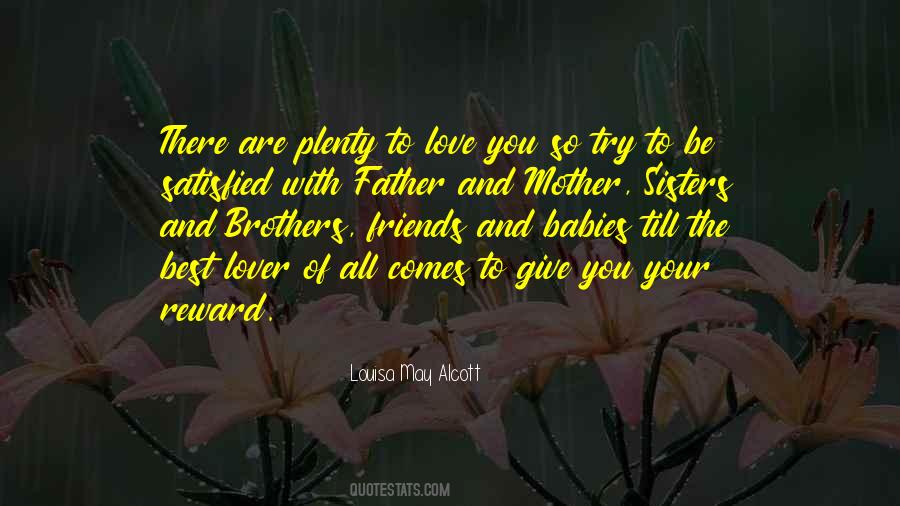 #26. O Heavenly Children, you chant God's name but you have forgotten him. He does not want your verses, or the coins from your purses, but for you to love and embrace each other. To uphold truth, justice and peace - and to respect your father and mother, fellow sisters and brothers. - Author: Suzy Kassem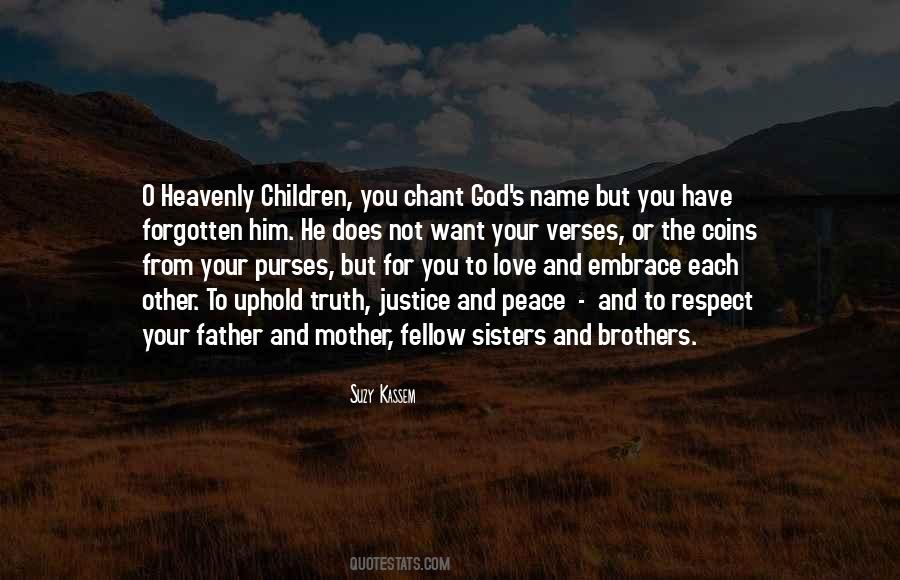 #27. If you punish them, they are your slaves and if you forgive them they are your brothers. - Author: Auliq Ice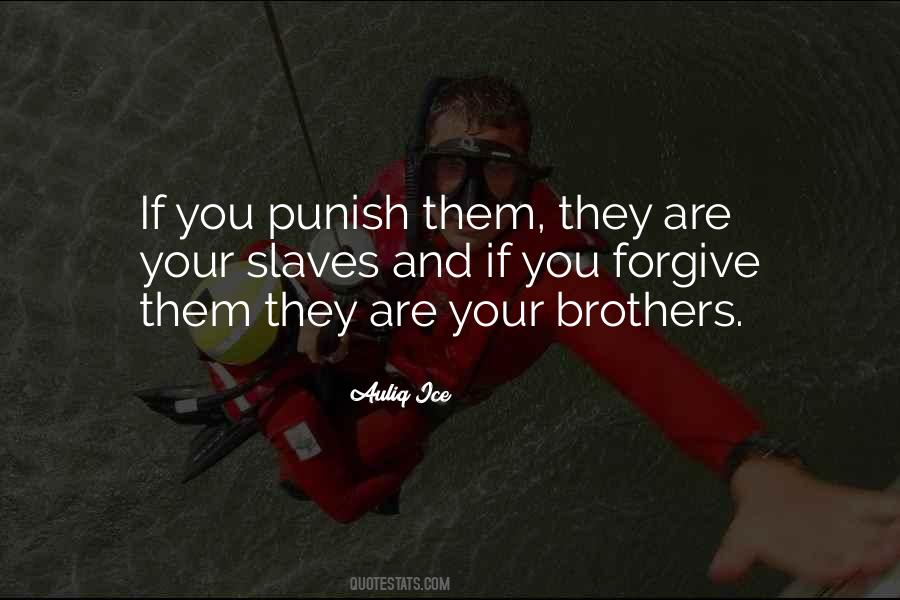 #28. Child, think not of those things, those dark possibilities. Your father and brothers are here with you today. Lavain will tug at your braids, Tirry will sing you songs, and your father will see his wife's beauty in you. Savor their love today. And it will never leave you. - Author: Lisa Ann Sandell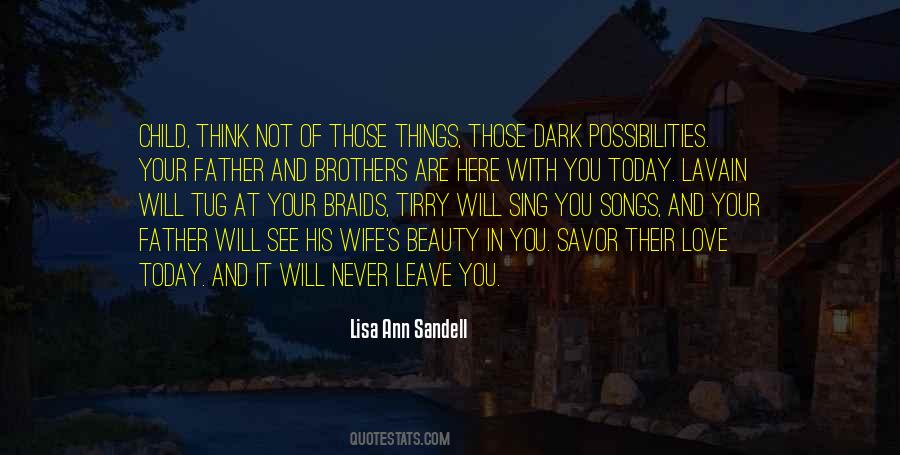 #29. End the eternal battle of beliefs once and for all. If you are a believer, love your fellow non-believer for all the good things he or she has to offer. And if you are an atheist, then love your fellow believer for all the positivity he or she possesses. - Author: Abhijit Naskar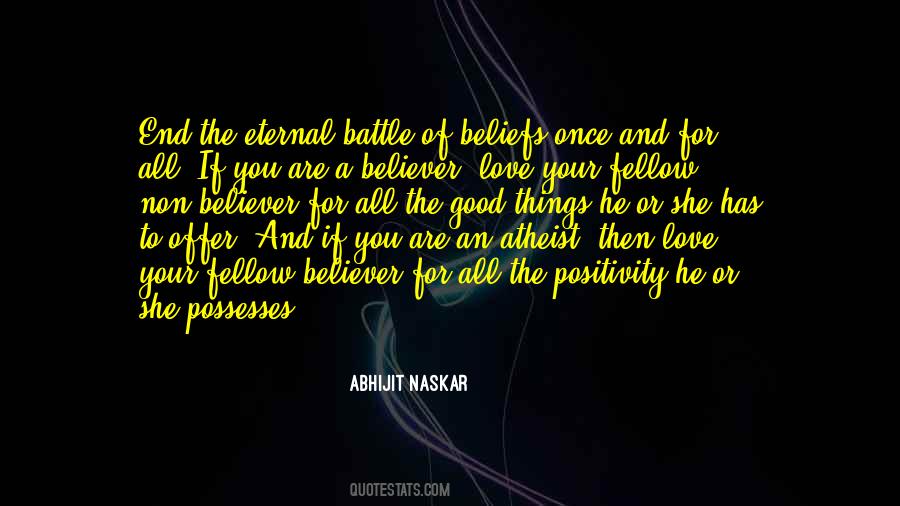 #30. Today's enemies can be your friends tomorrow. And today's friends can be tomorrow's enemies. - Author: Suzy Kassem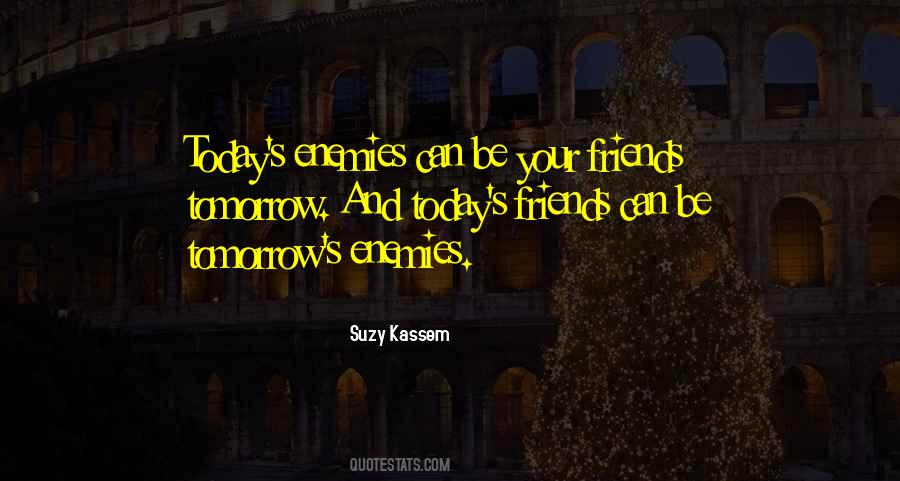 #31. You're my brother, I miss you when you're away, I hate you when you hurt me, I love you when you're just yourself, I'm your sister when you do stupid things ... - Author: C.M.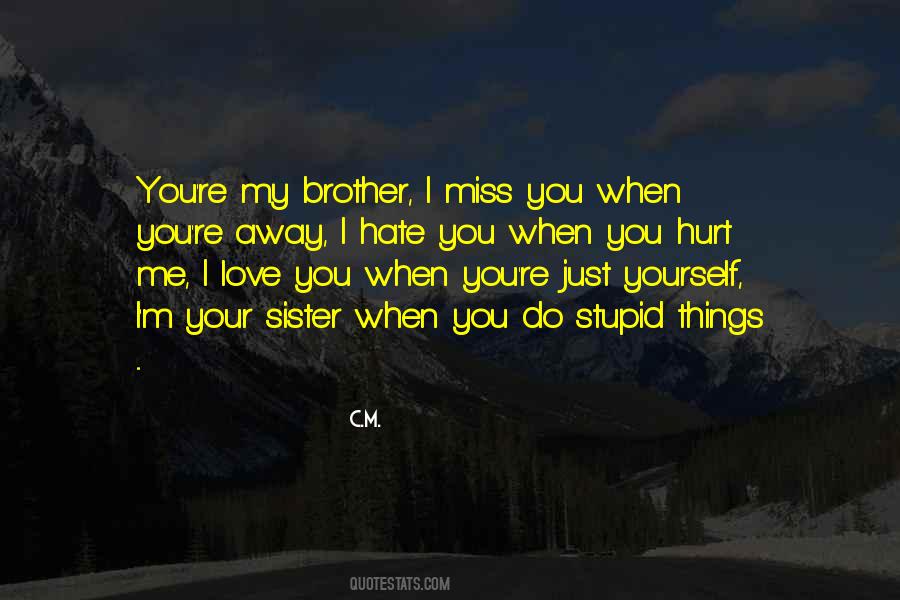 #32. You'll always be my girl. You were from the first moment I saw you. You were sitting in church with your brothers. You were eight years old, and I was twelve, and I thought, I hope she waits for me. Lucia, I'll wait forever if I have to. - Author: Adriana Trigiani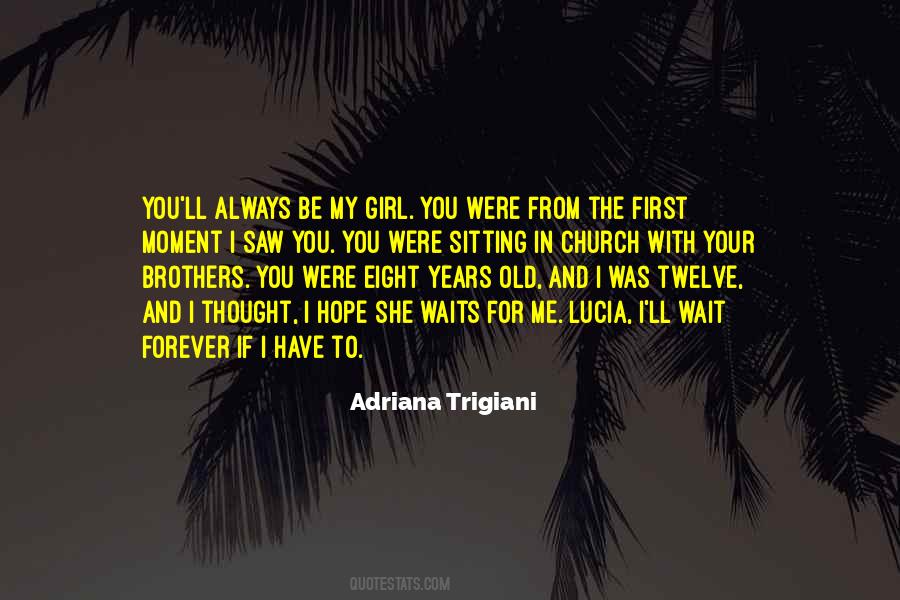 #33. A successful home is based on the love and helpfulness of children just as it is based on loving parents handling their responsibilities ... Be eager to forgive when problems arise at home. Help with your younger brothers and sisters when needed. You are their hero. - Author: Hugh W. Pinnock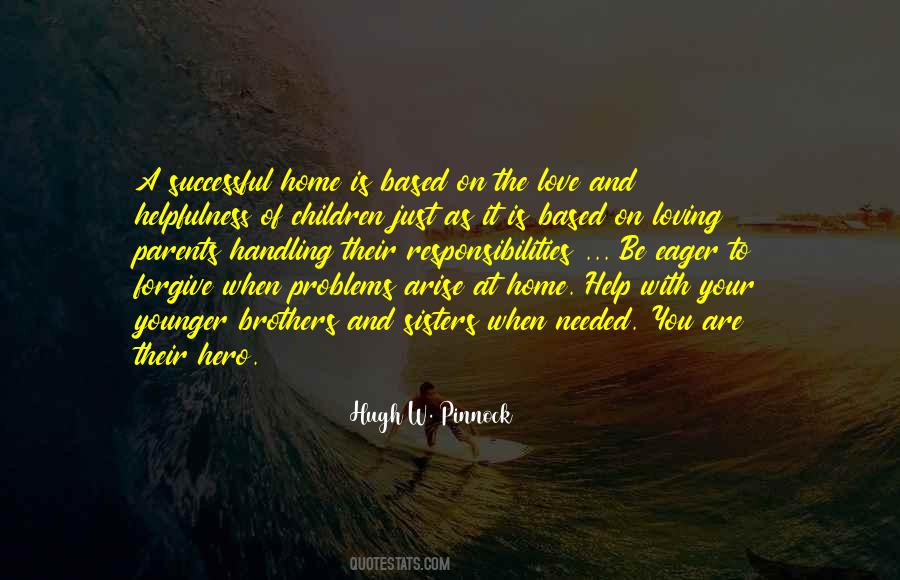 #34. Hug your children ... Kiss your mothers and fathers, your brothers and sisters. Tell them how much you love them, every day. Because every day is the last day. Every light casts a shadow. And only the gods know when the darkness will find us. - Author: Seth Grahame-Smith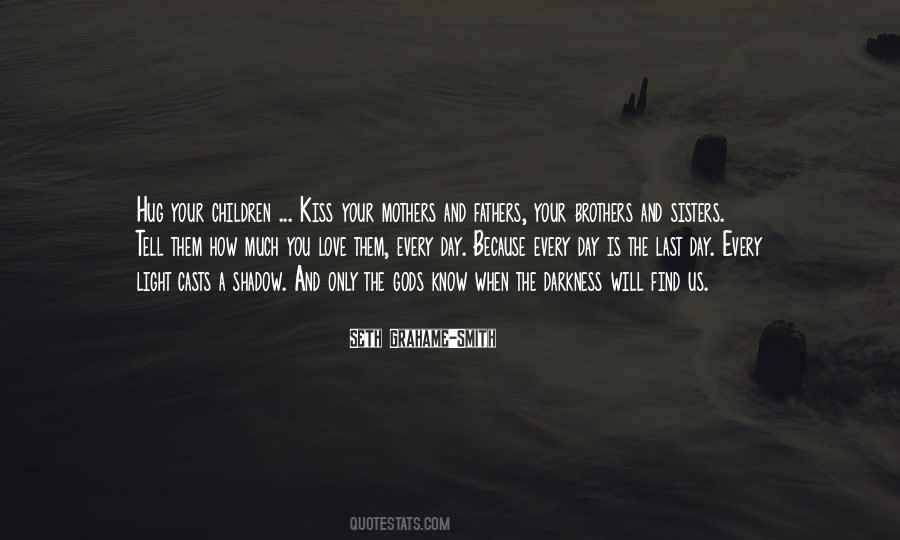 #35. We ought to thank God always for you, brothers, as is fitting, because your faith flourishes ever more, and the love of every one of you for one another grows ever greater. - Author: Anonymous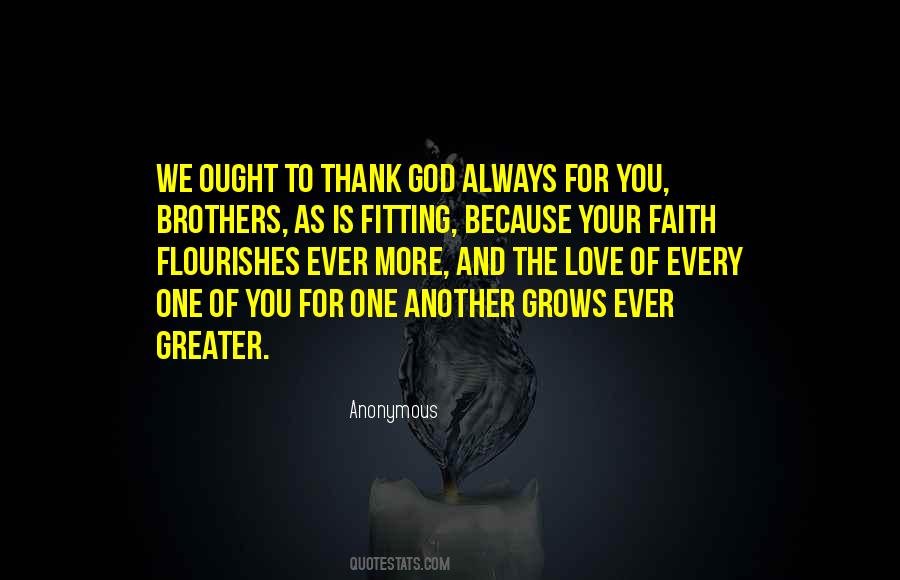 #36. My husband tried to have me burned at the stake and you
brutalize your brothers on an hourly basis, which makes them not
want to be too close to you for very long. What does that tell you,
Briec the Arrogant?"
"That they're jealous of our greatness. - Author: G.A. Aiken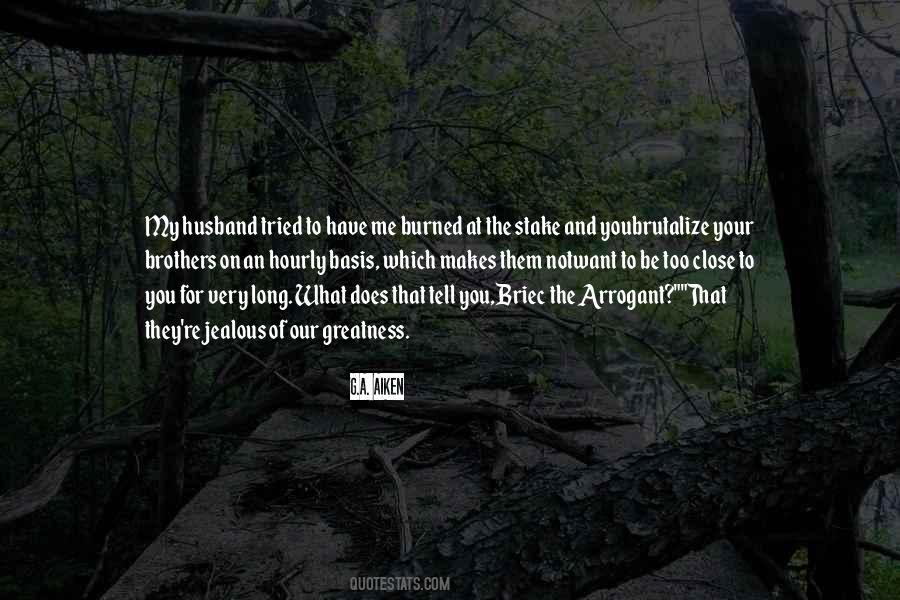 #37. You can only be your brother's keeper if he allows you - Author: Ikechukwu Izuakor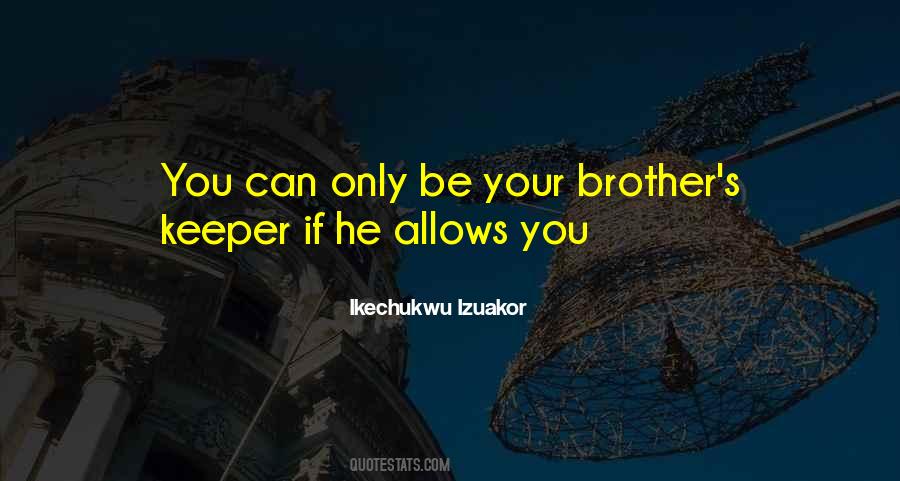 #38. And in her [Eleanor Roosevelt] letters, she writes the most, you know, fanciful letters: when we are together, and when we are reunited, and you know, I will be your surrogate wife. Of course she doesn't use that word, but I will be the mother to my brothers, and I will be your primary love. - Author: Blanche Wiesen Cook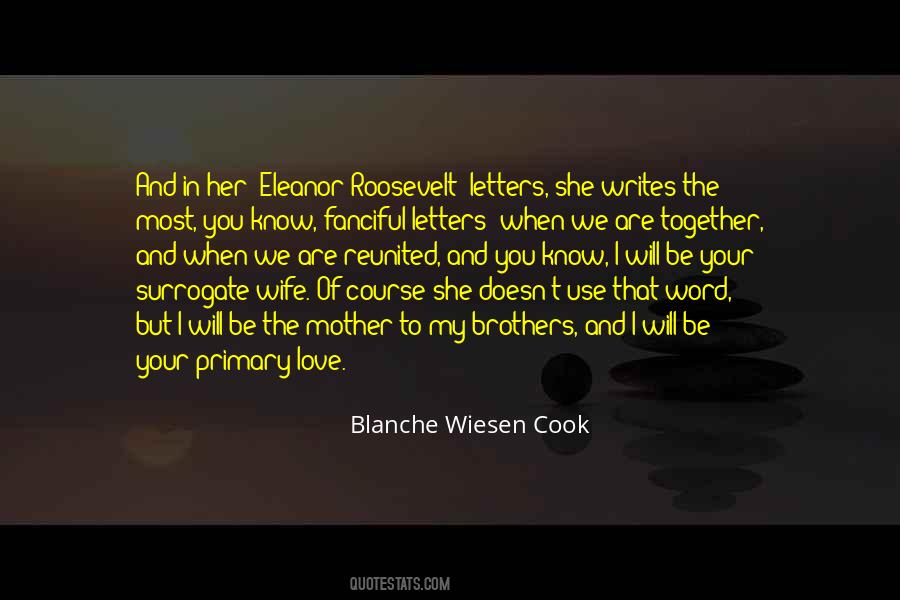 #39. With brothers you become friends. Some you hang out with more than others. You talk to one about the other a little more. You get mad at them. Then, you love them. Then, you apologize. You have to apologize whether you want to or not. You have to. That's your brother. - Author: Tito Jackson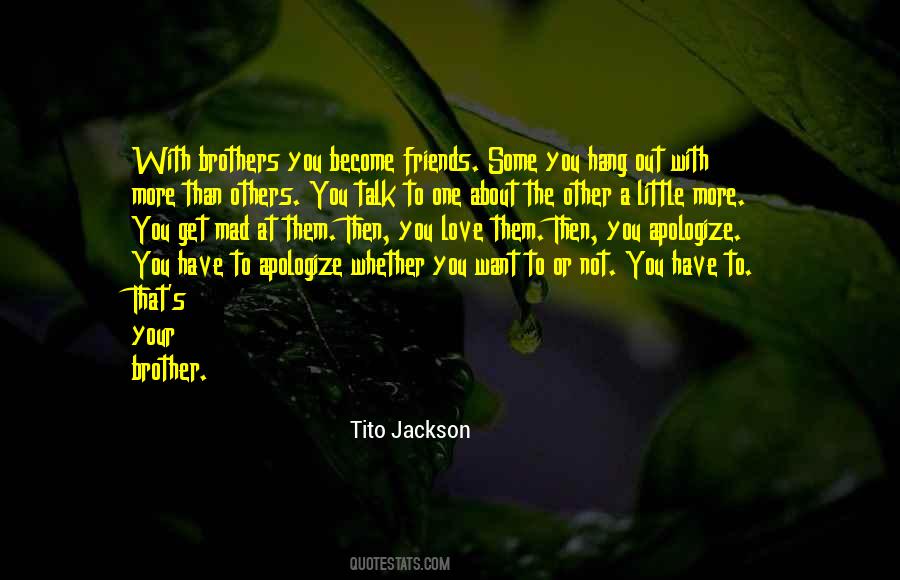 #40. to live with you forever. I want to buy the house on the river from my brothers, and I want you to have the coach house for your studio. I want to love you and make love to you every day and make up for every shitty day you ever had. I love you. - Author: Victoria James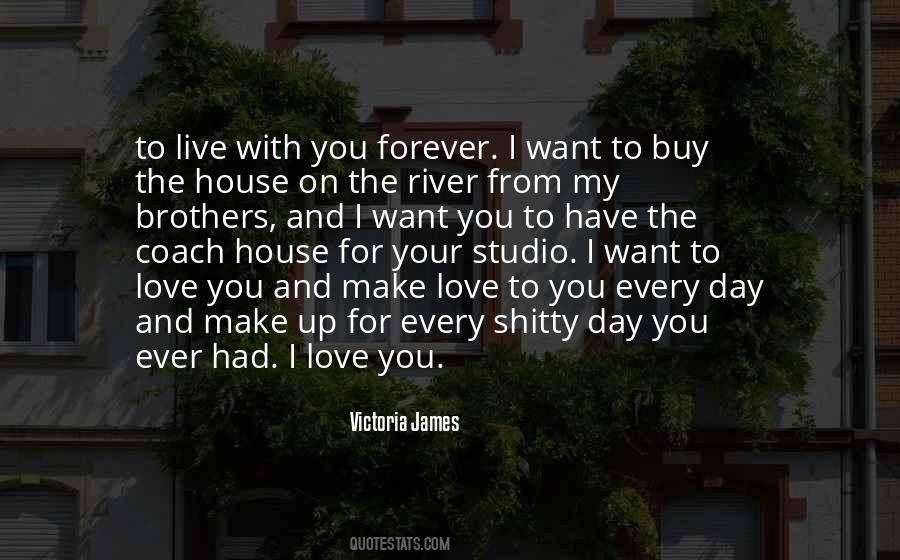 #41. A man's heart does not love like a woman's, Lorelei. Logren would lay down and die if he thought his death would save your life because you are his sister, but his tongue is not so easily guided by his brother's heart. - Author: Jennifer Melzer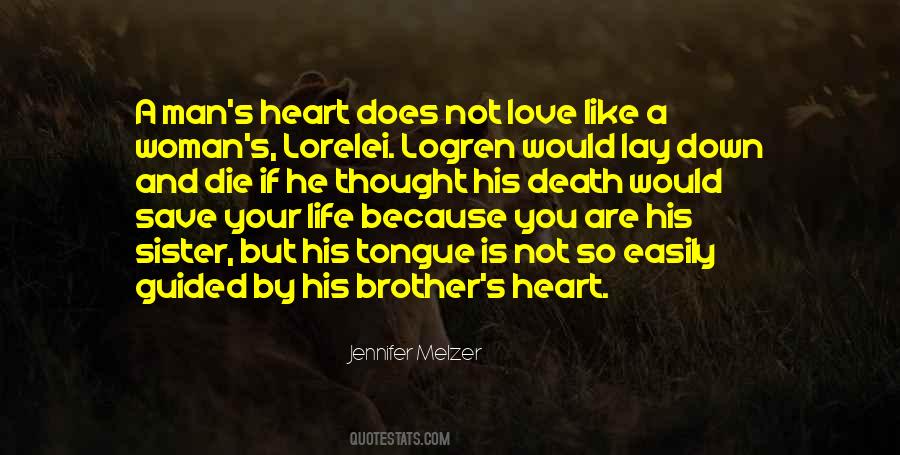 Famous Authors
Popular Topics