Violence In Night Famous Quotes & Sayings
List of top 33 famous quotes and sayings about violence in night to read and share with friends on your Facebook, Twitter, blogs.
Top 33 Quotes About Violence In Night
#1. No matter what creatures people fear in the dead of the night, in this city, violence is more likely to be carried out by men - Author: Bethany Griffin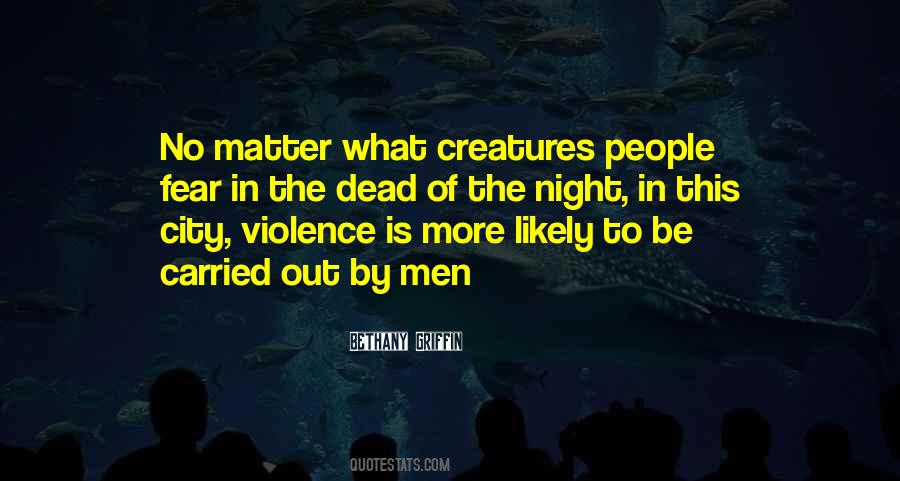 #2. They had come for us in the night. Hey had come expecting a lot of blood. They had come with all their gear. Their rubber overshoes and their nylon bodysuits. Their knives, their hammer, their bag of nails. They had come to do a job on us, like they'd done on Morrison and his wife. - Author: Lee Child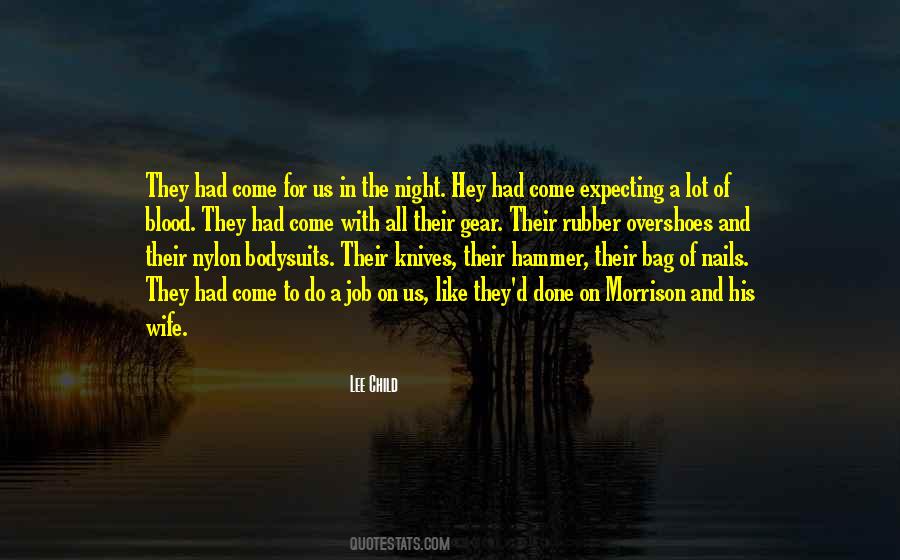 #3. No matter what street law decreed, this night smelled like violence. Go on, give those guns - Author: Leigh Bardugo
#4. I have been beset night and day at Alton. And now, if I leave here and go elsewhere, violence may overtake me in my retreat, and I have no more claim upon the protection of any other community than I have upon this. - Author: Elijah Parish Lovejoy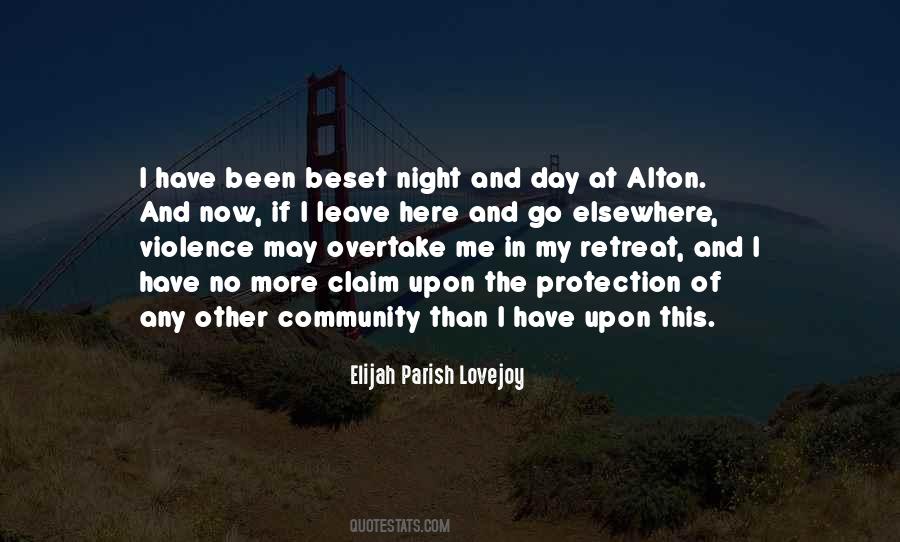 #5. Returning violence for violence multiplies violence, adding deeper darkness to a night already devoid of stars ... - Author: Martin Luther King Jr.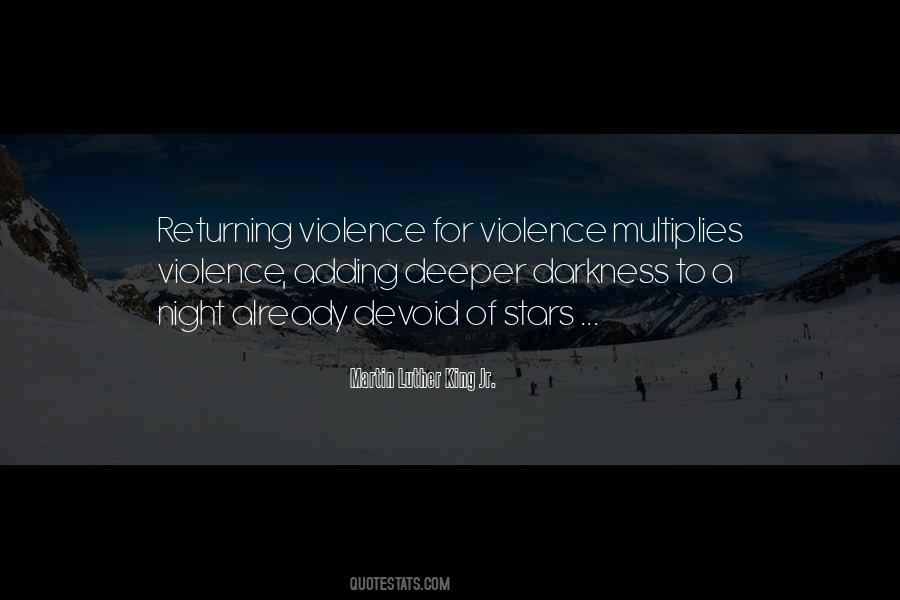 #6. We sleep safe in our beds because rough men stand ready in the night to visit violence on those who would do us harm.' - George Orwell - Author: Conn Iggulden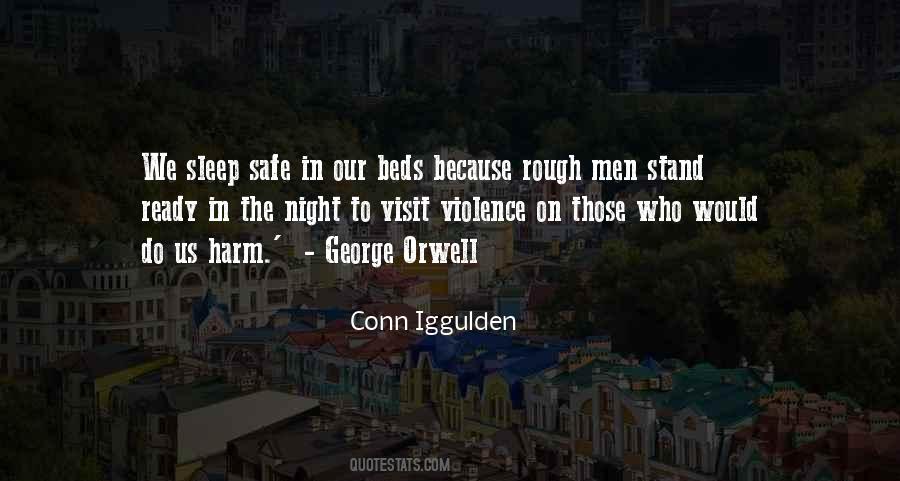 #7. That was the trouble with working the doors, too many crybabies; you were always in a 'no win' situation. - Author: Stephen Richards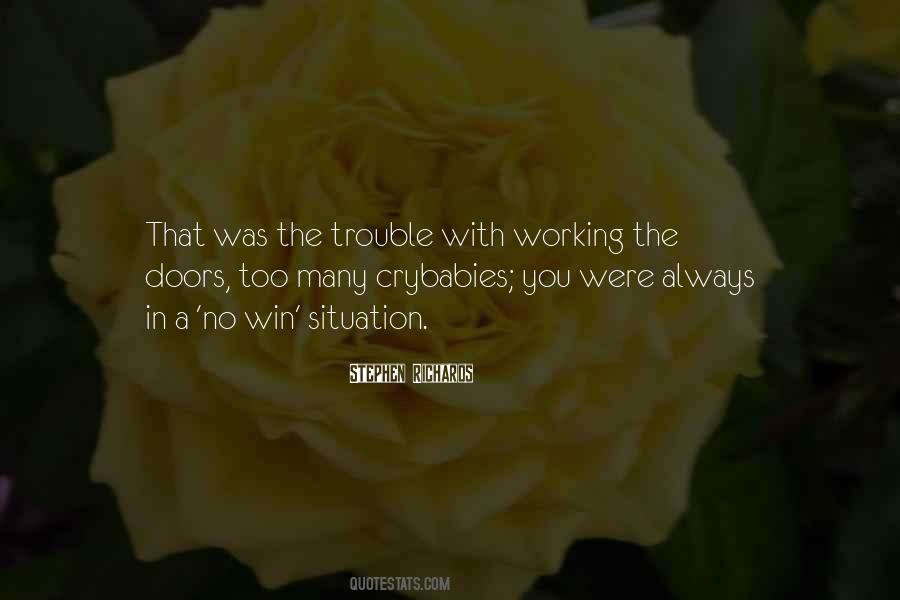 #8. From the first, Istanbul had given him the impression of a town where, with the night, horror creeps out of the stones. It seemed to him a town the centuries had so drenched in blood and violence that, when daylight went out, the ghosts of its dead were its only population. - Author: Ian Fleming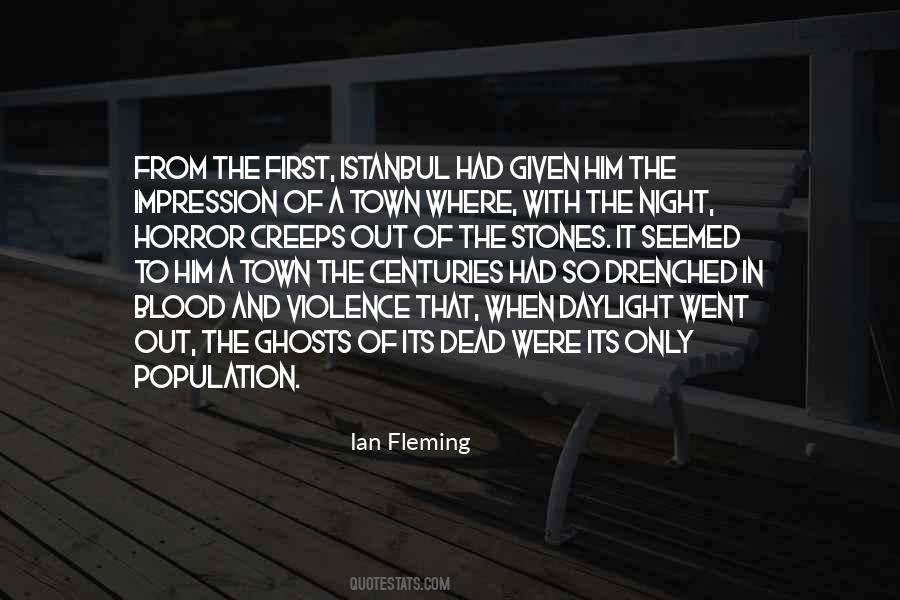 #9. Some day, my son, you are going to learn that the two greatest joys of being a man are beating the hell out of someone and getting the hell beaten out of you, good night. - Author: Richard Price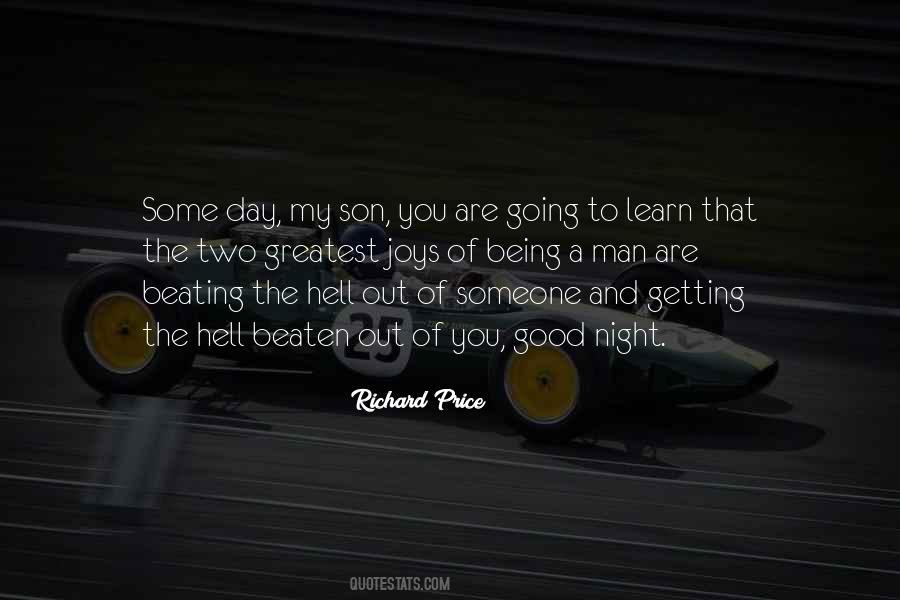 #10. There was just one cheeky bastard in the club that night and it started World War Three. There was a bloodbath down there, they all got locked up, and the police dogs didn't need feeding for a week after that. - Author: Stephen Richards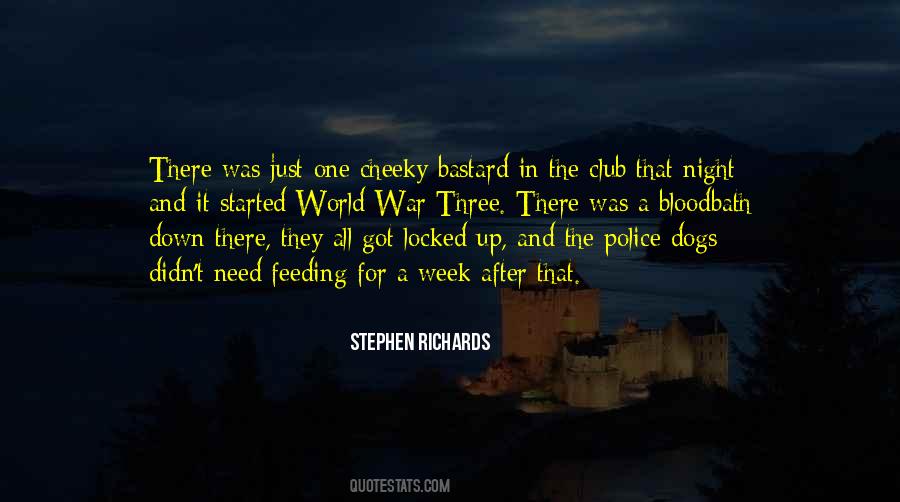 #11. We sleep safely at night because rough men stand ready to visit violence on those who would harm us. - Author: Winston S. Churchill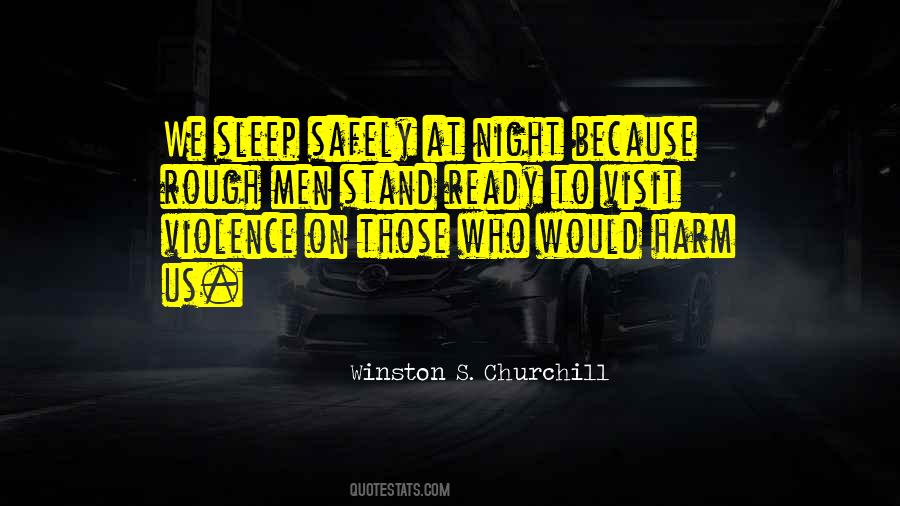 #12. If you succumb to the temptation of using violence in the struggle, unborn generations will be the recipients of a long and desolate night of bitterness, and your chief legacy to the future will be an endless reign of meaningless chaos. - Author: Martin Luther King Jr.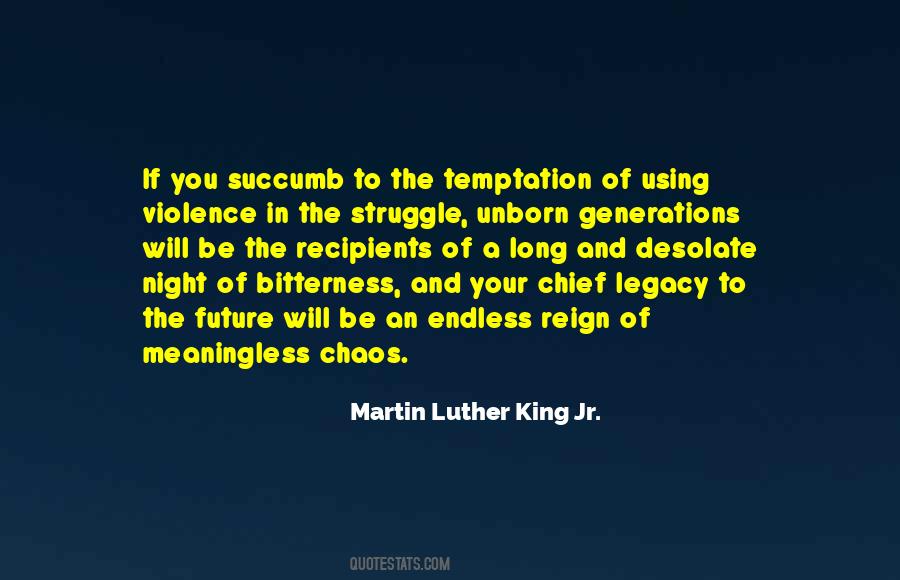 #13. I concluded by saying that the SEALs in that room truly gave meaning to George Orwell's observation that "people sleep peaceably in their beds at night only because rough men stand ready to do violence on their behalf." page 546 - Author: Robert M. Gates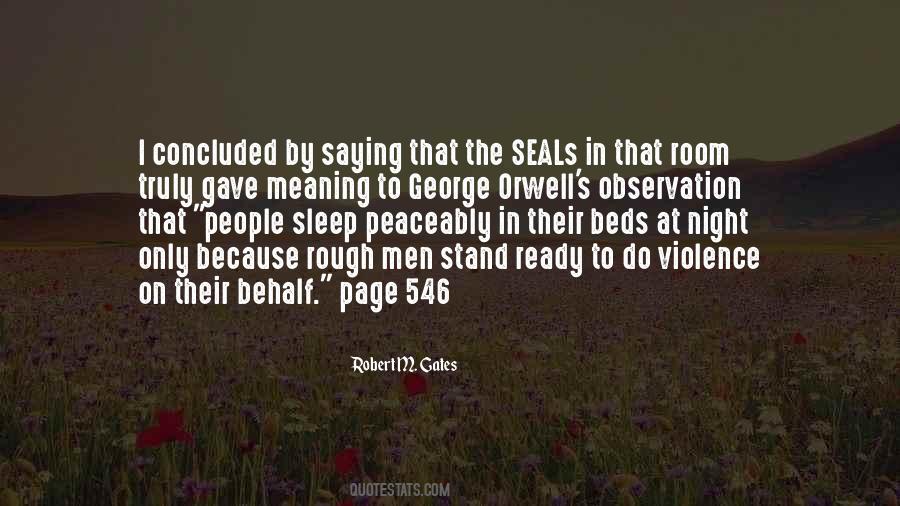 #14. There was no violence, no speed. It moved to the rhythm of an elder dance, putting all the rituals of the world to shame. Black, silver, gold and moon-opal, night and sea, fire, earth, air and water. - Author: Tanith Lee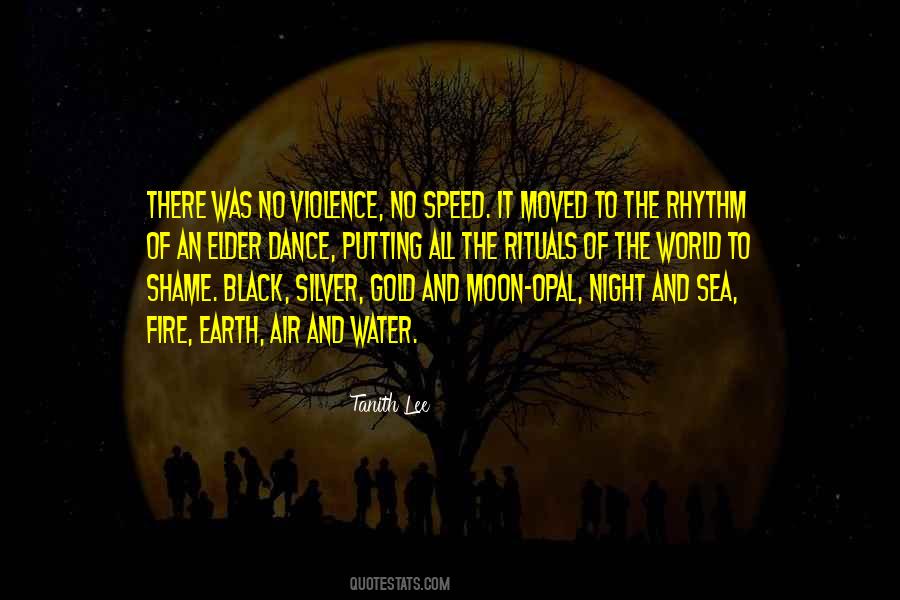 #15. One night Death left his card. I was not familiar with the name he chose: but the black edge was deep. I flung it back. A thousand awakenings of violence. - Author: Wyndham Lewis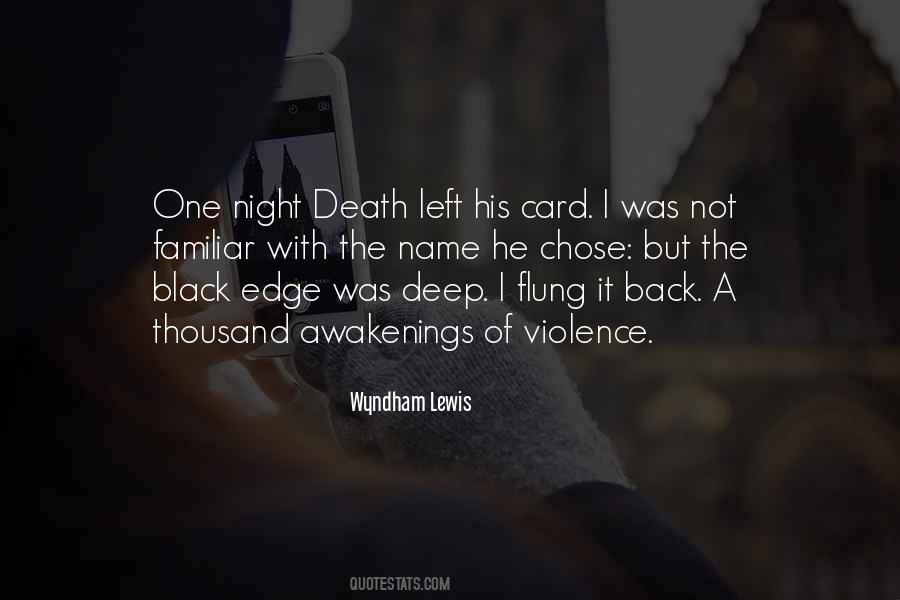 #16. We sleep peaceably in our beds at night only because rough men stand ready to do violence on our behalf"
Opening to "My Father's Son," attributed to George Orwell - Author: George Orwell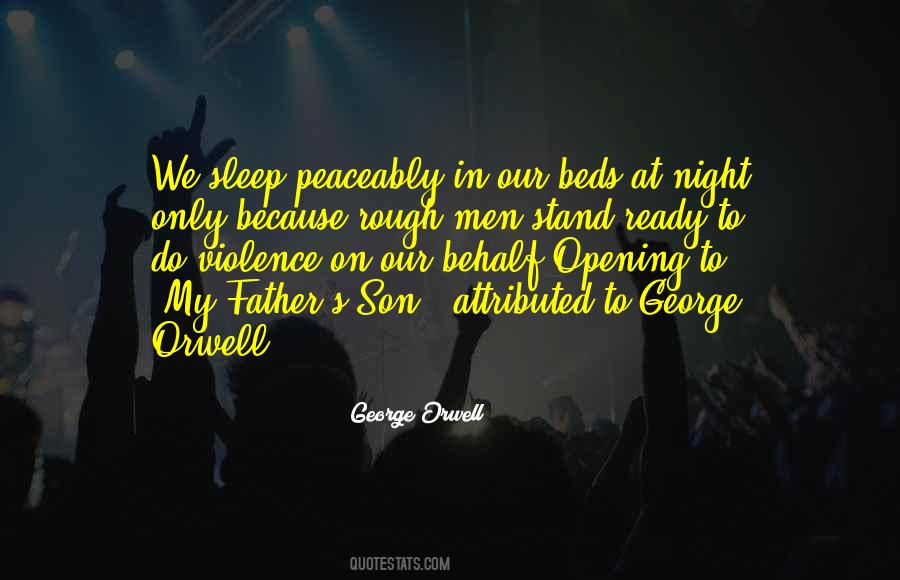 #17. The sheer violence of it, the howl of air raid sirens and the air-cutting fall of the missiles carried its own political message; not just to President Saddam but to the rest of the world. We are the superpower, those explosions said last night. This is how we do business. - Author: Robert Fisk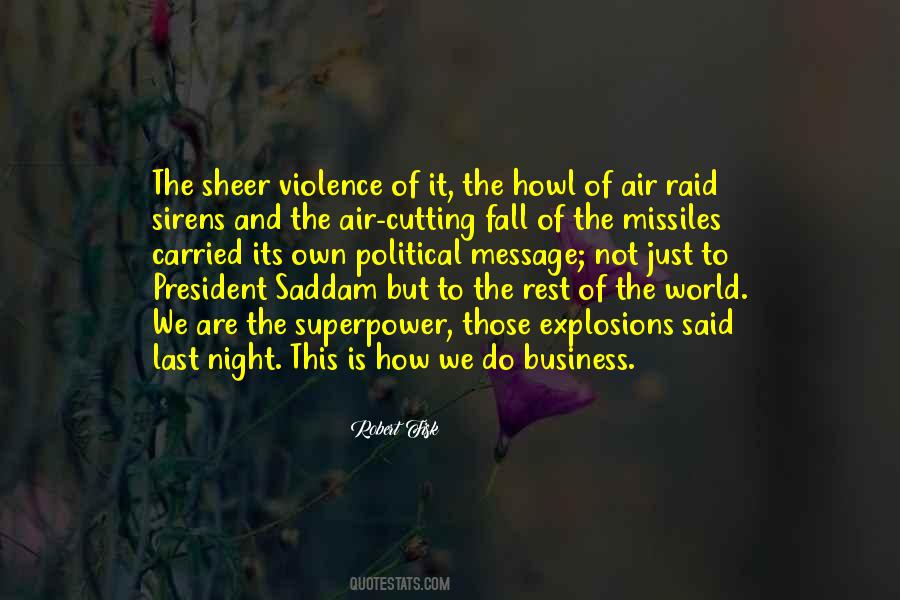 #18. Sometimes in the dark of night I begin to think. And I wonder if Lee started all this violence. - Author: Marina Oswald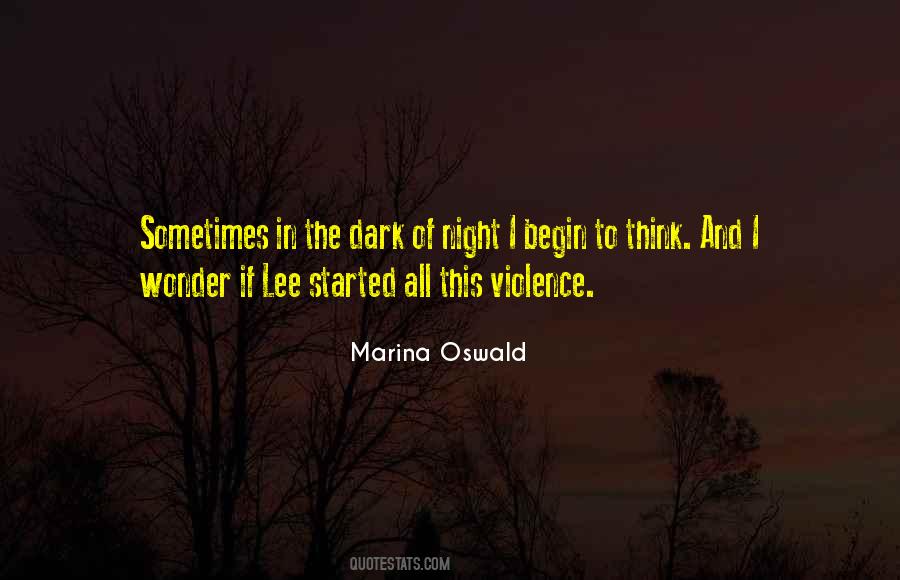 #19. In a world gushing blood day and night, you never stop mopping up pain. - Author: Aberjhani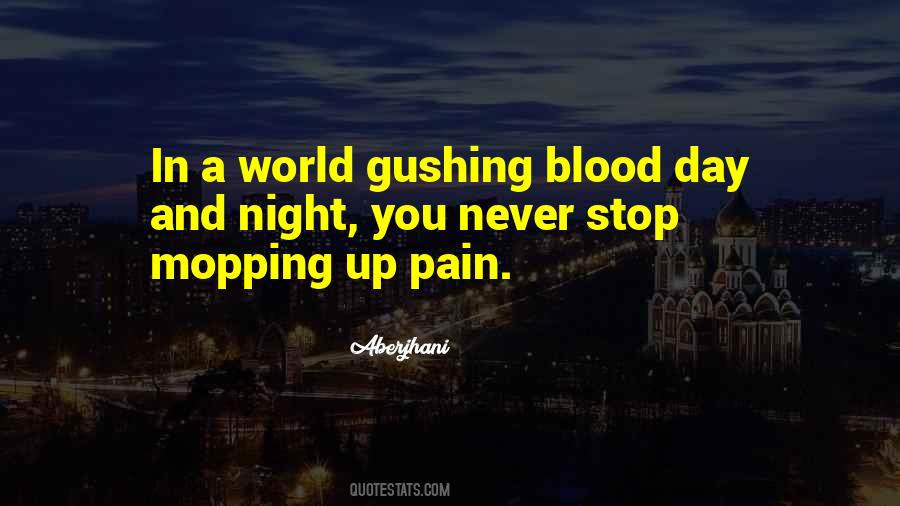 #20. I have seen the sun with a little ray of distant light challenge all the powers of darkness, and without violence and noise, climbing up the hill, hath made night so retire that its memory was lost in the joys and sprightliness of the morning. - Author: Jeremy Taylor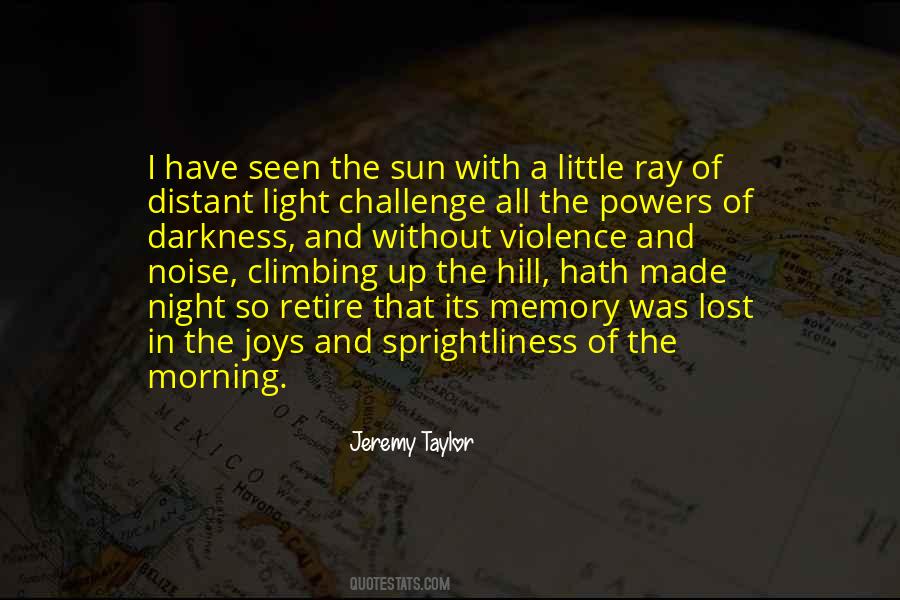 #21. People sleep peacefully in their beds at night, because rough men stand ready to do violence on their behalf.

(By George Orwell) Describing your country's servicemen. - Author: Steven Preece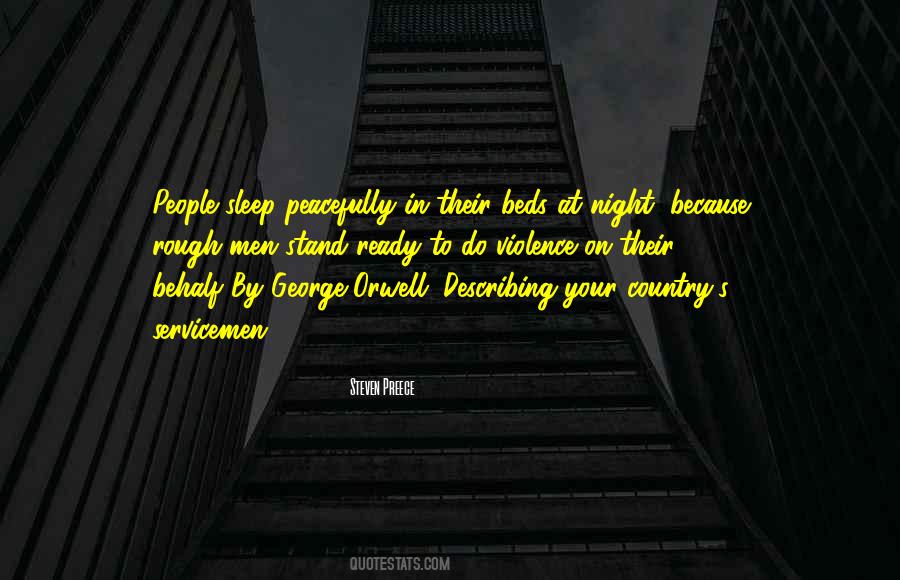 #22. This violence is attributed in no small part to the gangs that prey on illegals who don't use banks. Pockets stuffed with cashed paychecks make inviting targets on a Friday night. Though - Author: Mitty Walters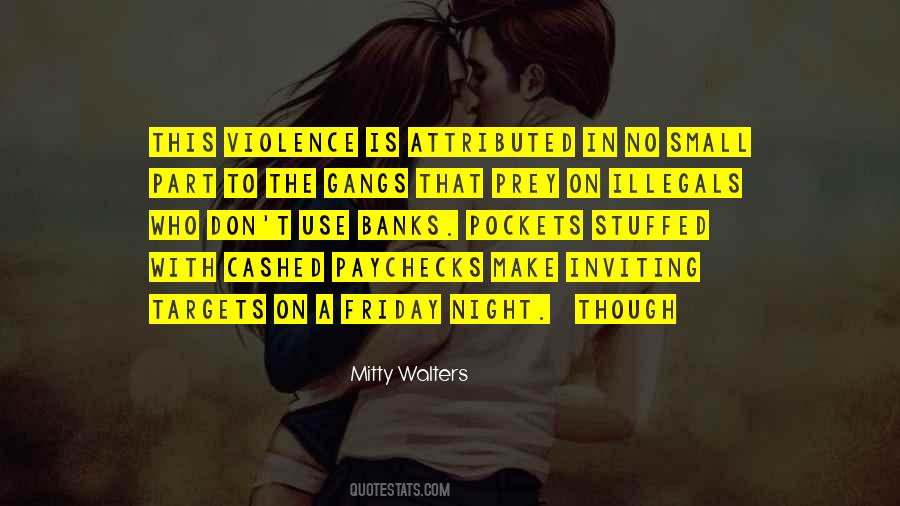 #23. In a dancehall in Kendal, I chased the bouncers out of the fucking dancehall, they were wearing white coats and they took these coats off, put them on the floor and jacked; Ginger Harris and me, we put the white coats on and took over for the night! - Author: Stephen Richards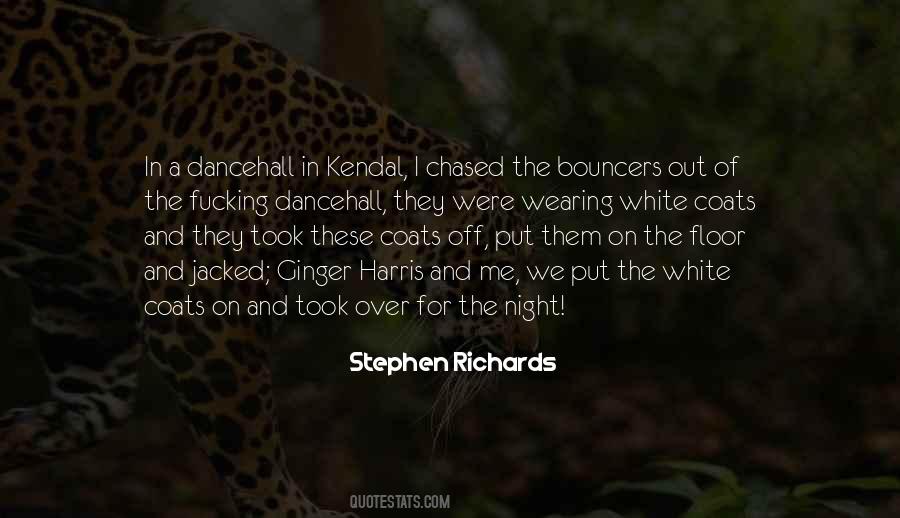 #24. People sleep peaceably in their beds at night only because rough men stand ready to do violence on their behalf. - Author: George Orwell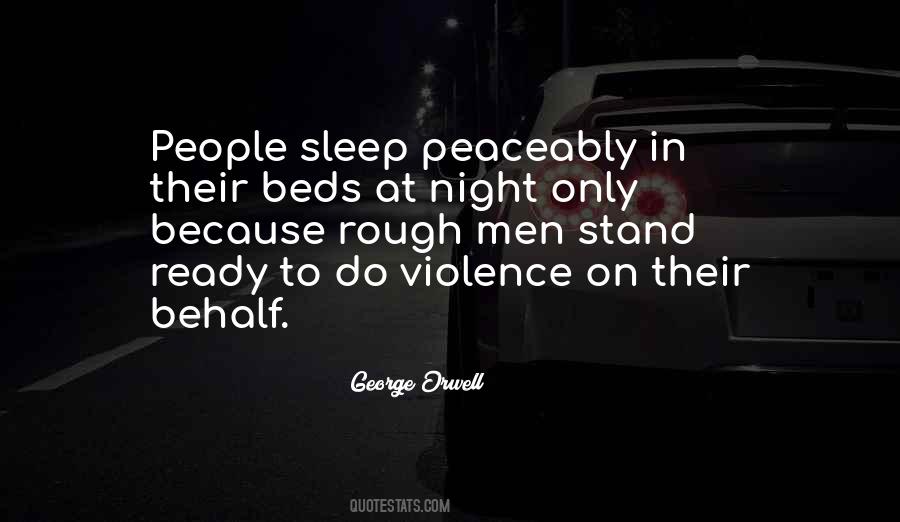 #25. To break out of the chaos of my darkness Into a lucid day is all my will. My words like eyes in night, stare to reach A centre for their light: and my acts thrown To distant places by impatient violence Yet lock together to mould a path of stone Out of my darkness into a lucid day. - Author: Stephen Spender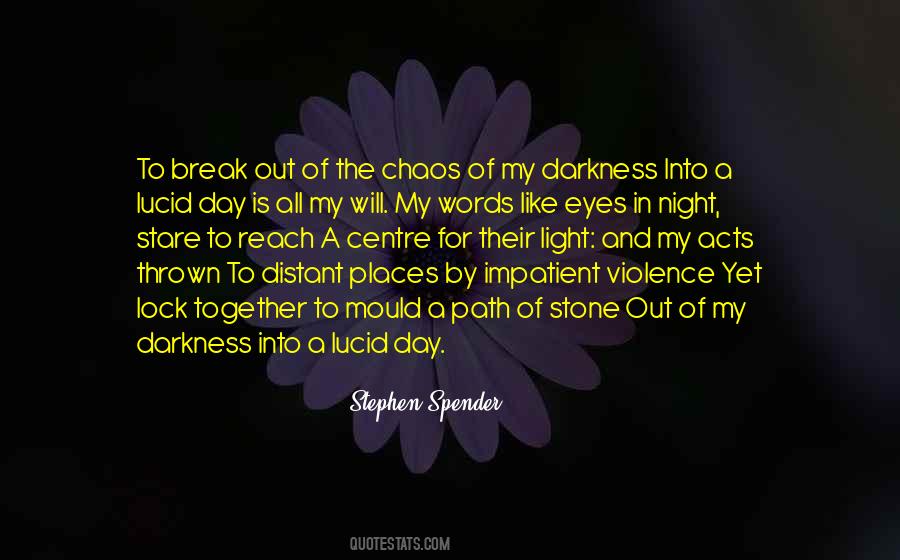 #26. YAZIDIS AND CHRISTIANS WANT TO BE FREE OF NIGHT MIST AND BEHEADING DRIFT! - Author: Widad Akreyi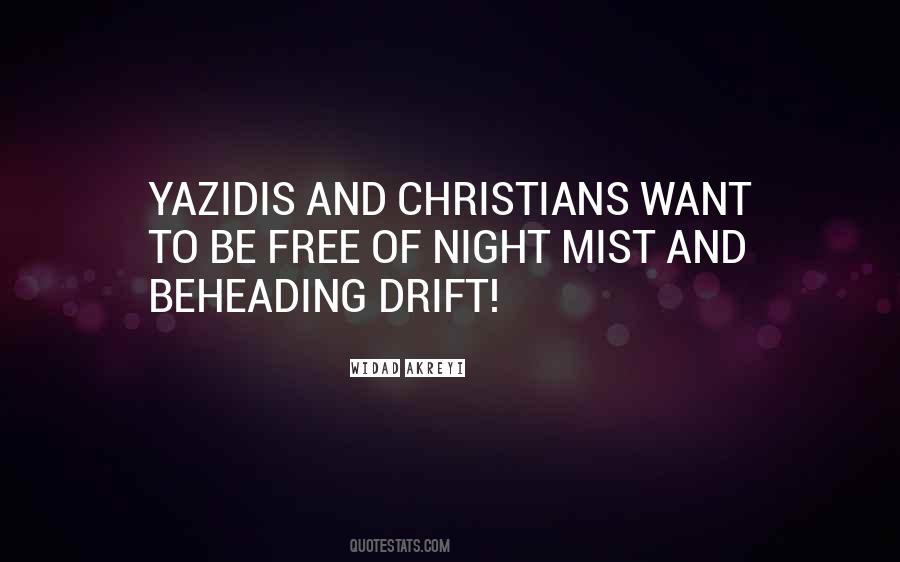 #27. Its aura distorts hard edges. Shimmering vortices of discoloration boil off, swirling, licking the
cold night air with bright spectral fire. Violence and death, this one's still hot. - Author: Michael Allan Scott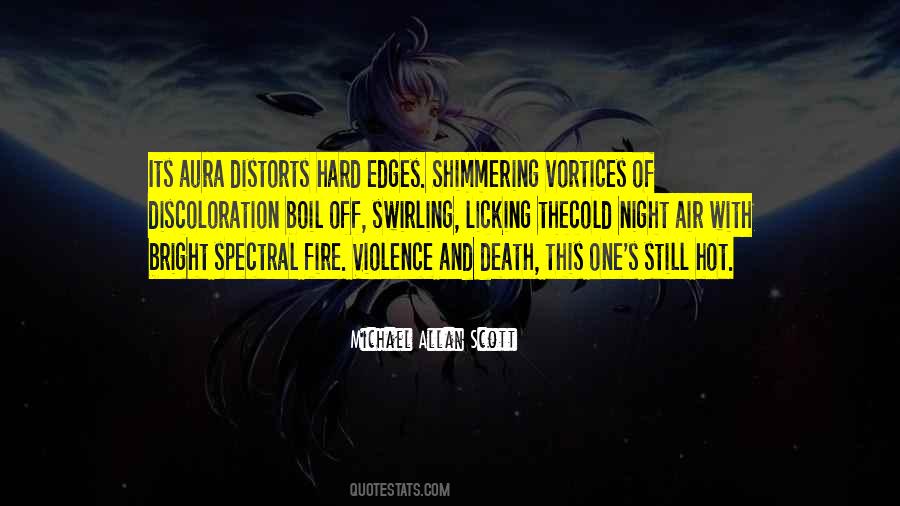 #28. I think Bonzo died. I dreamed about it last night. I remembered the way he looked after I jammed his face with my head. I think I must have pushed his nose back into his brain. The blood was coming out of his eyes. I think he was dead right then. - Author: Orson Scott Card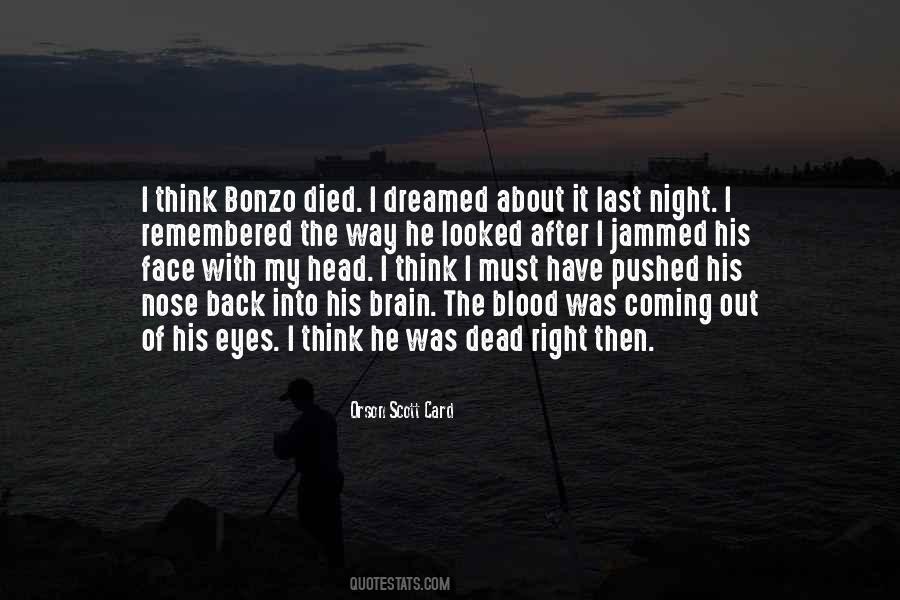 #29. We sleep soundly in our beds because rough men stand ready in the night to visit violence on those who would do us harm. - Author: Winston Churchill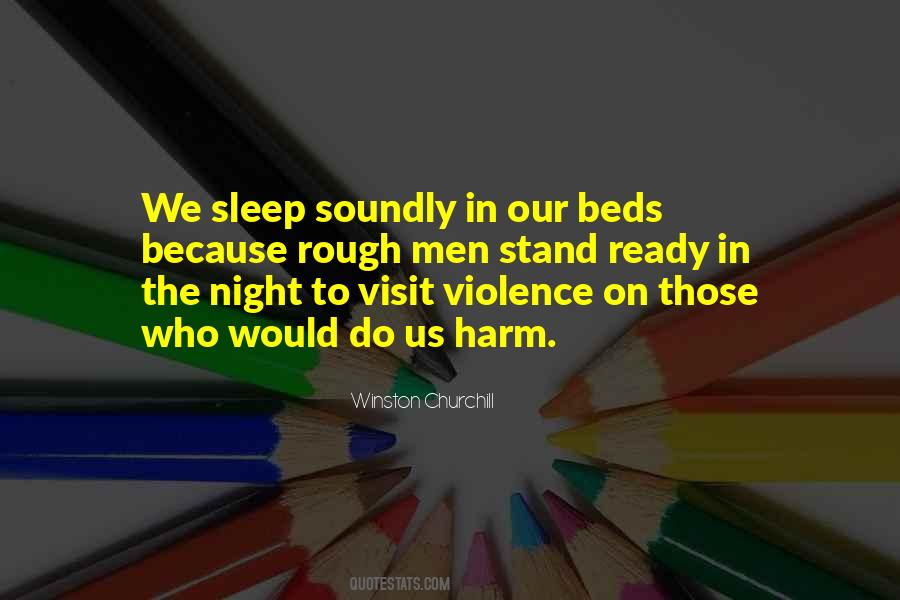 #30. Everyone in the valleys knew me and because of that, so many people used my name in the valleys that there must have been at least a hundred times a night that the name 'Malcolm Price' was used. - Author: Stephen Richards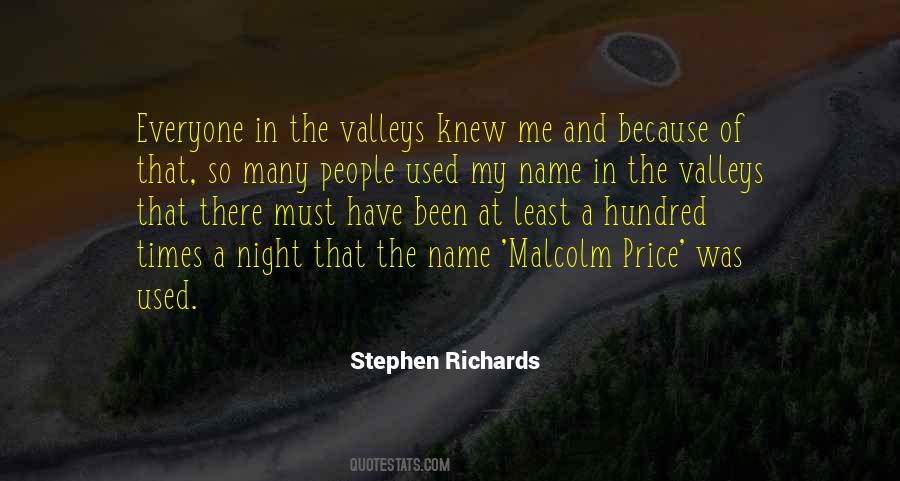 #31. I represent an affluent district, but when I worked to form my county's first battered-women's shelter, some nights there were no beds left. Violence against women crosses all economic lines. - Author: Lynn Woolsey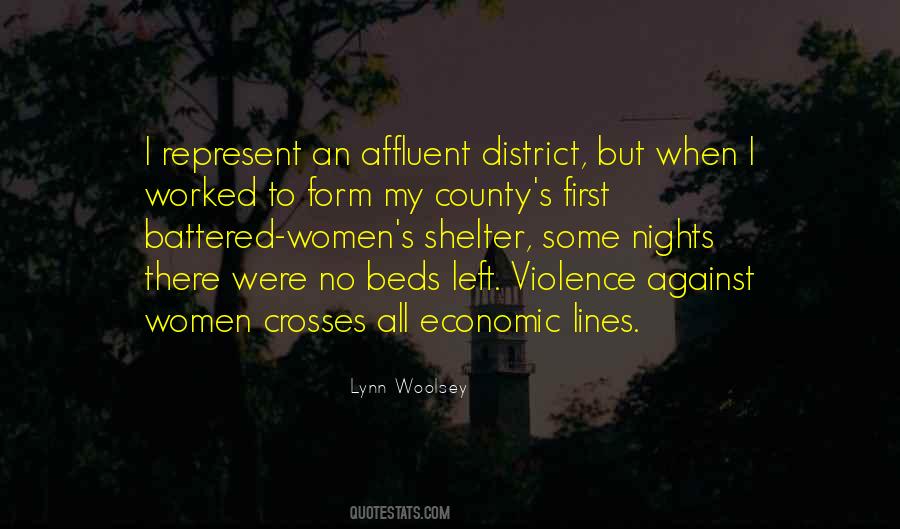 #32. Street law dictated that for a parley of this kind each lieutenant be seconded by two of his foot soldiers and that they all be unarmed. Parley. The word felt like a deception - strangely prim, an antique. No matter what street law decreed, this night smelled like violence. - Author: Leigh Bardugo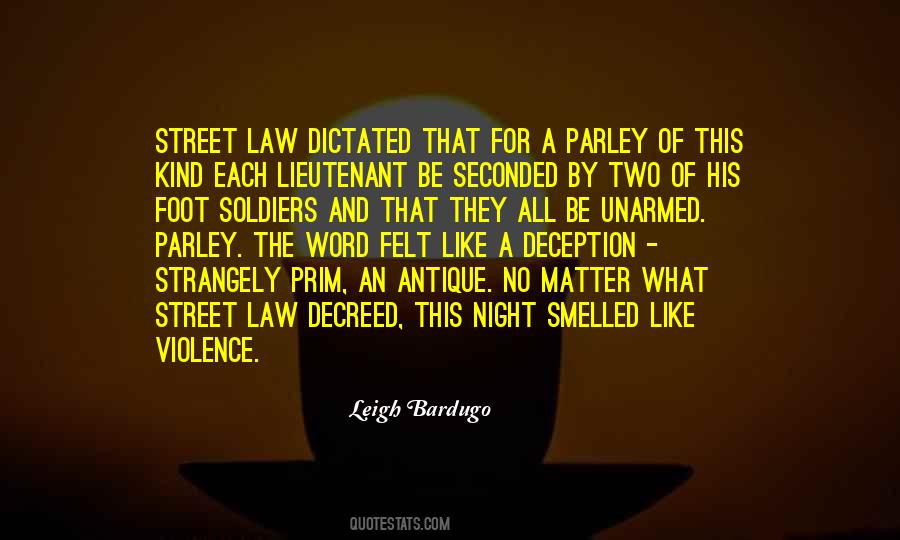 #33. Puppet Papademos is in place, and as Athens caught fire on Sunday night he rather took my breath away - he said violence and destruction have no place in a democratic country. - Author: Nigel Farage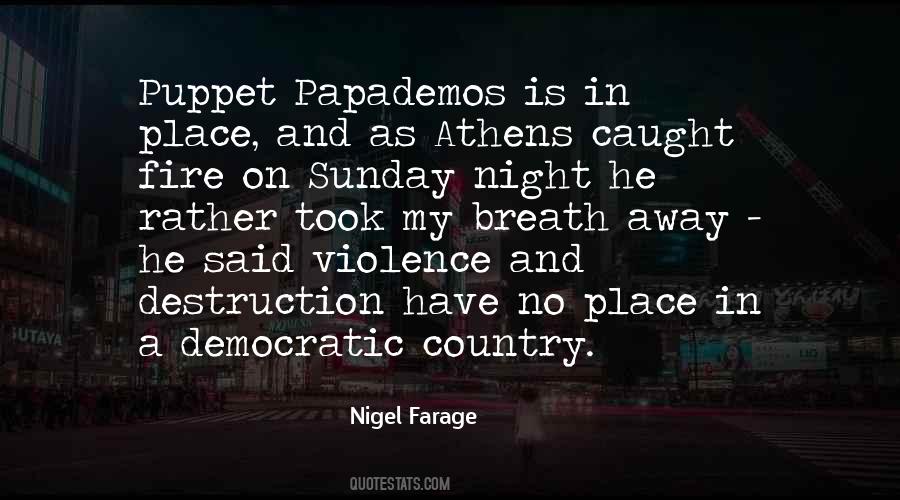 Famous Authors
Popular Topics