The Source Of Life Famous Quotes & Sayings
List of top 100 famous quotes and sayings about the source of life to read and share with friends on your Facebook, Twitter, blogs.
Top 100 Quotes About The Source Of Life
#1. It is no less impossible for us not to taste as bitter the death of those whose life for us was such a source of sweetness. - Author: Augustine Of Hippo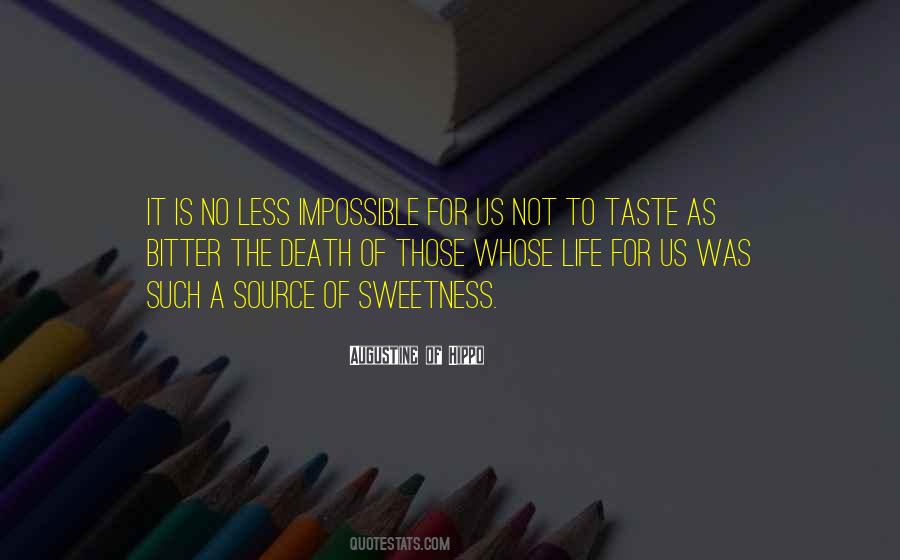 #2. Love makes temporary saints and poets of us all. We feel the source of life welling up inside us and long to express the joy it brings and share it with the partner of our heart's awakening. - Author: John Maxwell Taylor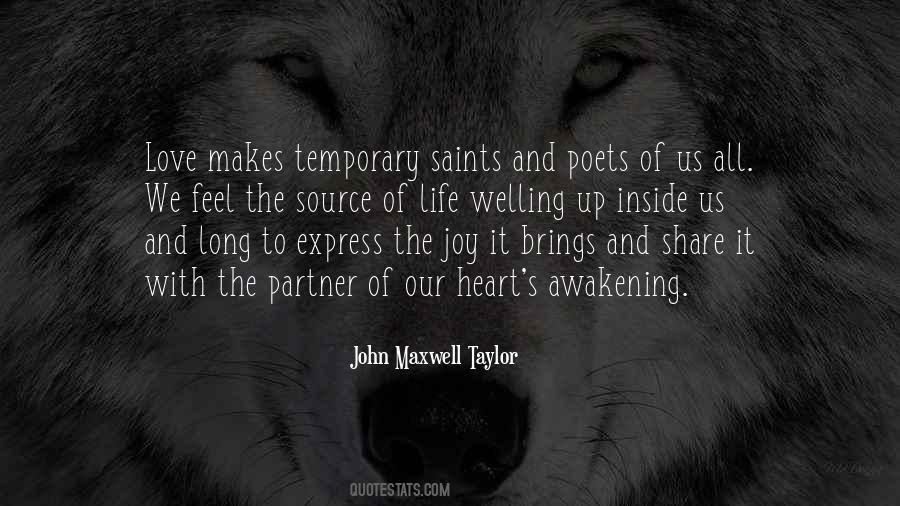 #3. [Joy] does not ignore pain in the world, in another's life or in one's own life. Rather, it goes deeper, seeing confidence in God - and for Christians, in Jesus Christ - as the reason for joy and a constant source of joy. - Author: James Martin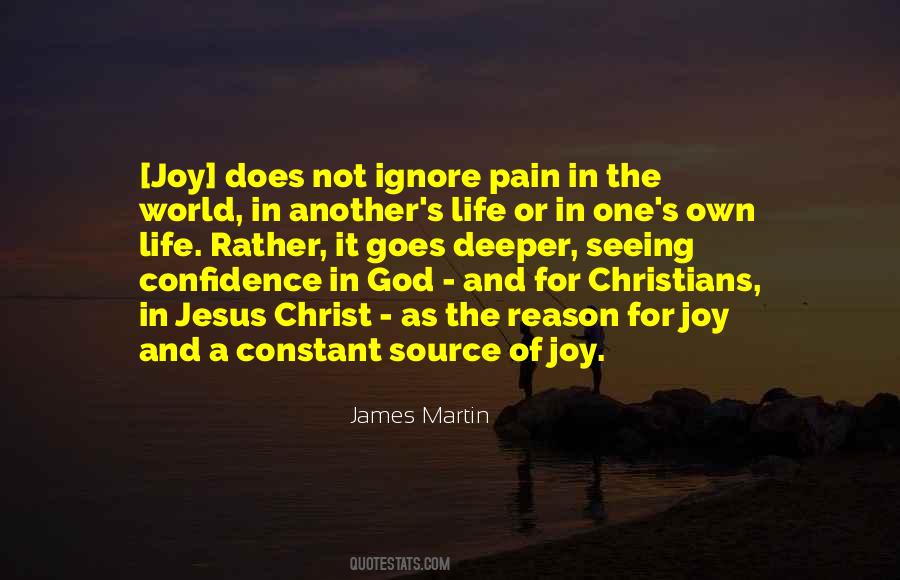 #4. My greatest fear in life isn't dying. It's being the source of someone else's suffering. - Author: V.E Schwab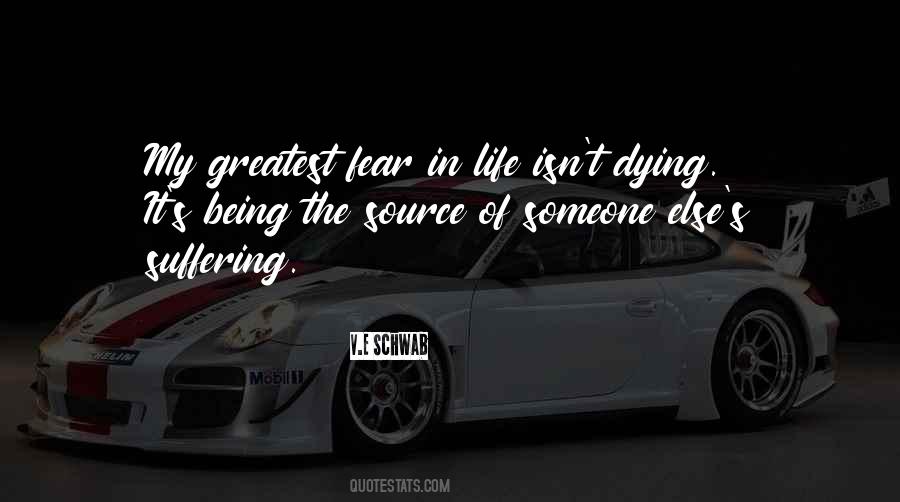 #5. I am the creation of love.
I am the source of love.
I am the beginning of love.
I like to vanish in love. - Author: Debasish Mridha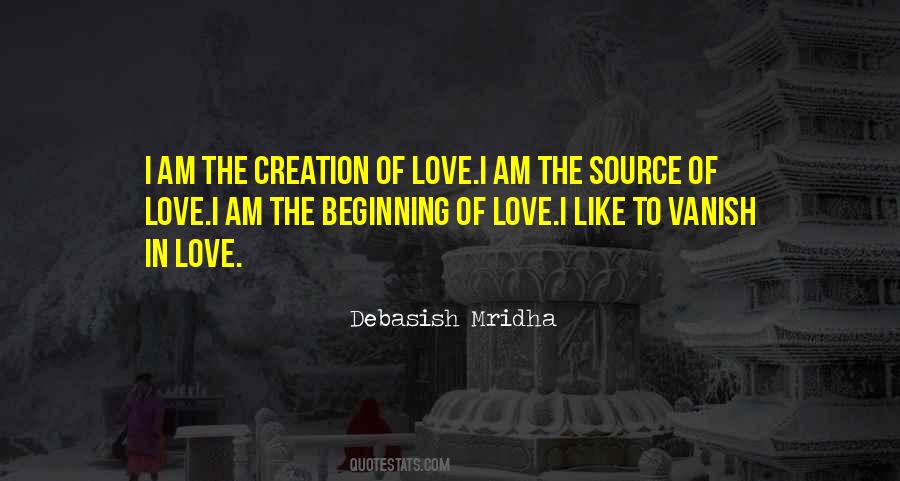 #6. In reality there are no separate events. Life moves along like water, it's all connected to the source of the river is connected to the mouth and the ocean. - Author: Alan W. Watts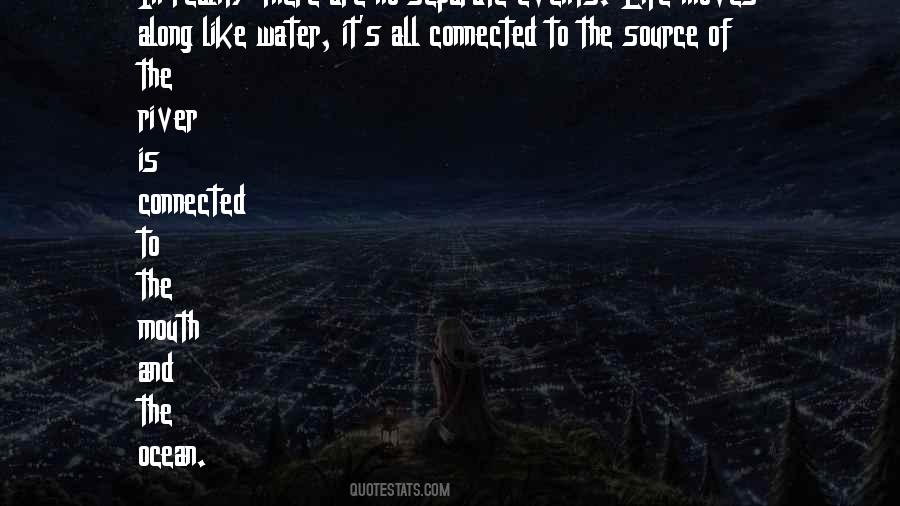 #7. Your shadow stealthily leaves nothing of where you go, like a poisoned needle that sews together my footsteps. Your light pliantly strikes the water tower, like a lightning bolt that severs the source of my life. -Soifon - Author: Tite Kubo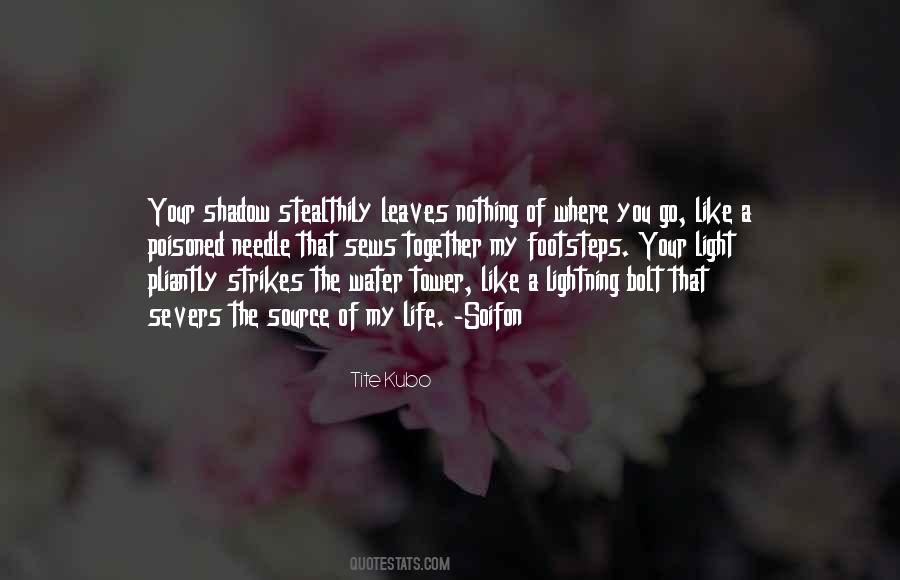 #8. They say that our sense of smell is one of the strongest triggers of memories. Of course, our sense of smell is integral to our sense of taste, so it is no surprise, then, that in a life full of moving and traveling, food has always been a source of familiar comfort for me. - Author: Philippe Cousteau Jr.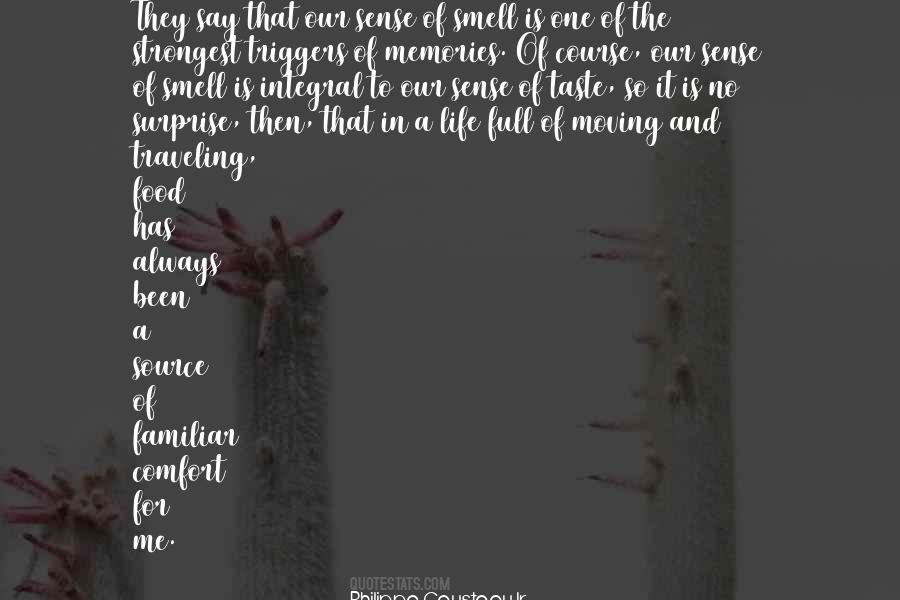 #9. A life of integrity is the most fundamental source of personal worth. - Author: Stephen Covey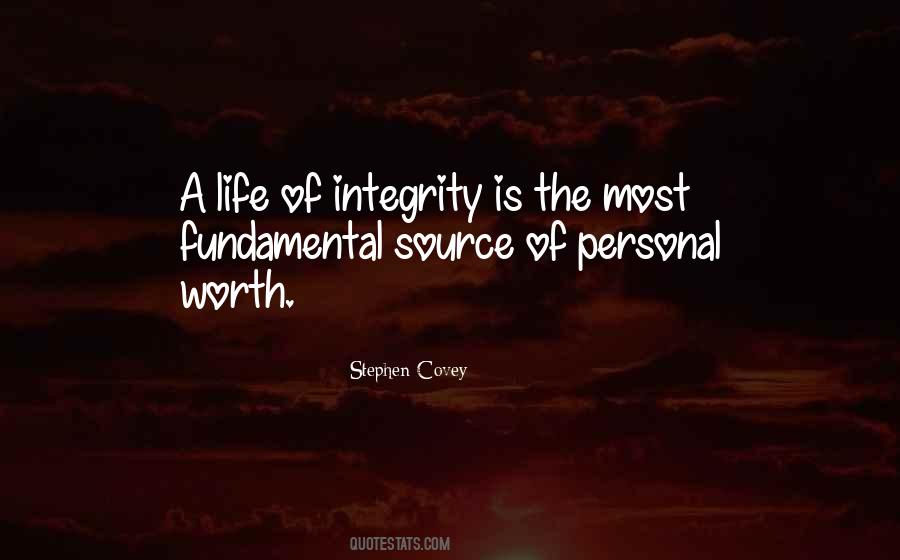 #10. Yet again I was reminded that the way in which things and events unfold does not always coincide with our expectations. Indeed, this fact of life - that there is often a gap between the way in which we perceive phenomena and the reality of a given situation - is the source of much unhappiness. - Author: Dalai Lama XIV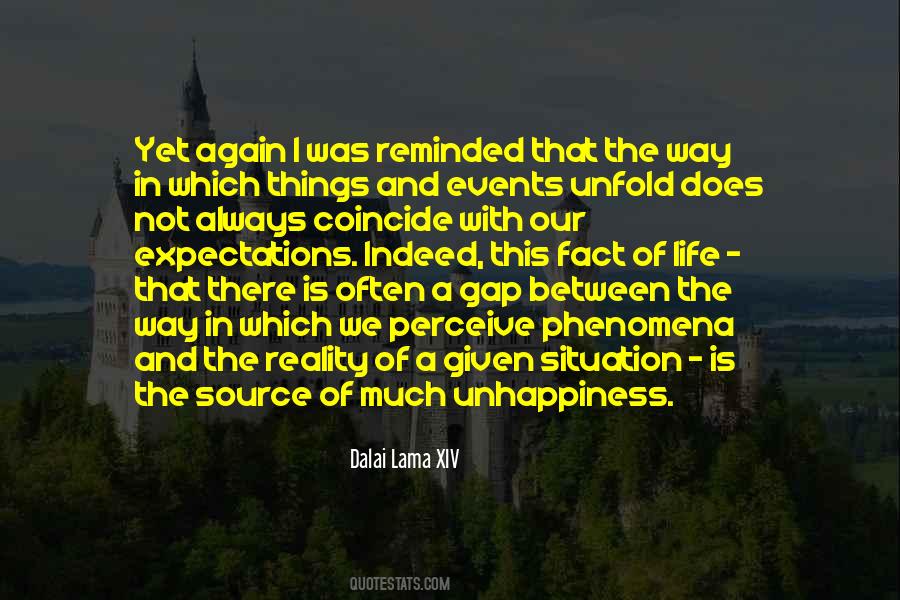 #11. I am the source of love
I am the source of joy
I am the heaven and earth
I am the happiness. - Author: Debasish Mridha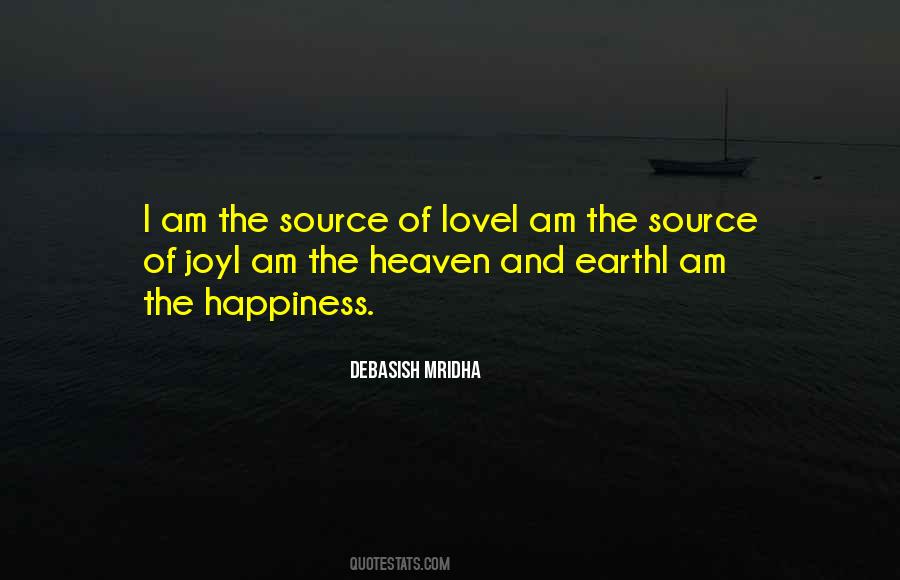 #12. Love is floating somewhere in the beautiful horizon with an equal wave length with same frequency of intense feelings - Author: Seema Gupta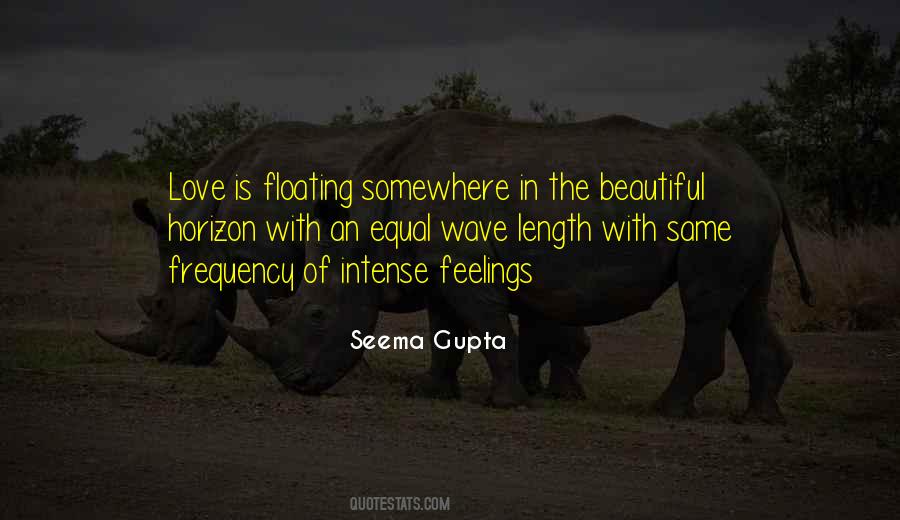 #13. My work involves the physical manifestation of emotional reality. Thus, the invisible becomes visible; the normal, abnormal; and the familiar, unfamiliar. Ordinary life is an endless source of fascination to me in its ritualistic objects and behavior. - Author: Sandy Skoglund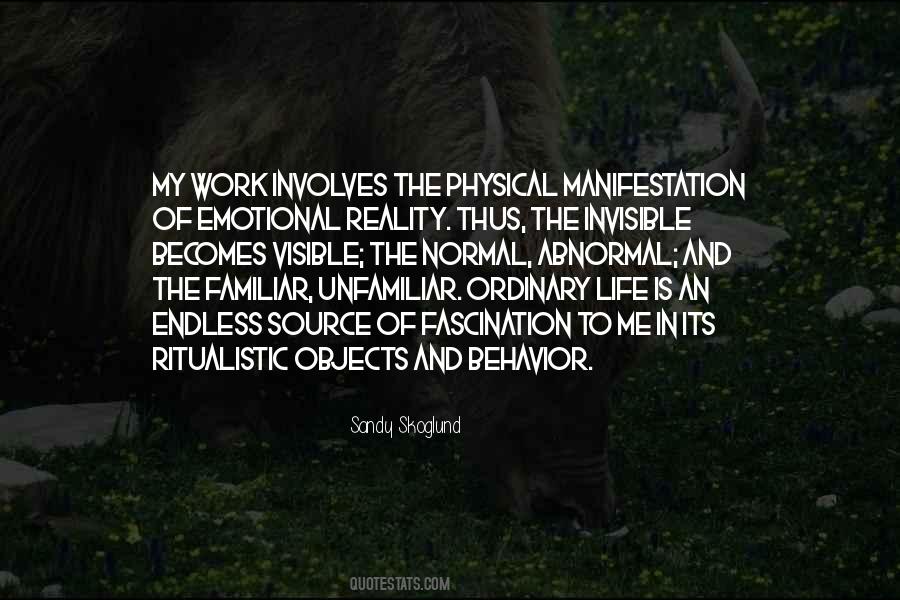 #14. You are the God-being that is here to create life, to breathe soul into your body, to walk this world as your own source of power, love, worth and life. - Author: Joy Page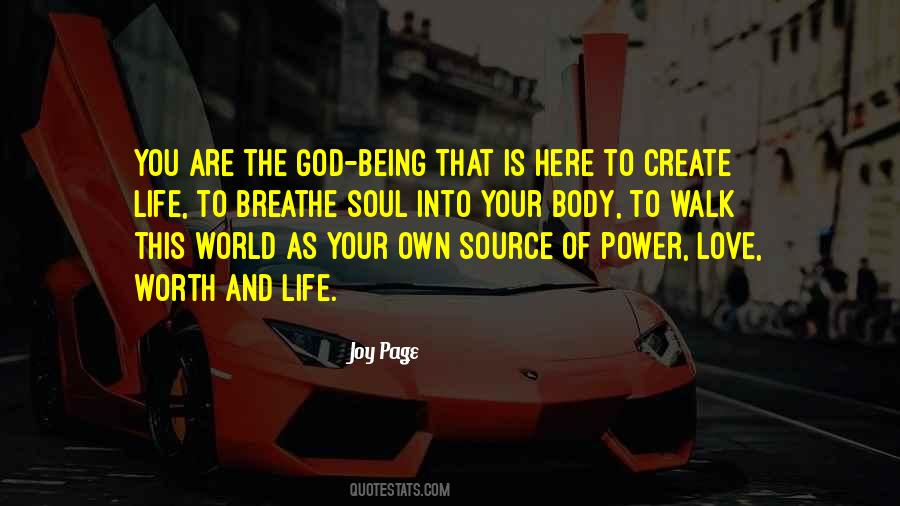 #15. Though our skin colors may be different, though our languages may be different, as we look at the belly button, the symbol of our ultimate connection, we should remember that we are one family that has come from the same Source of life. - Author: Ilchi Lee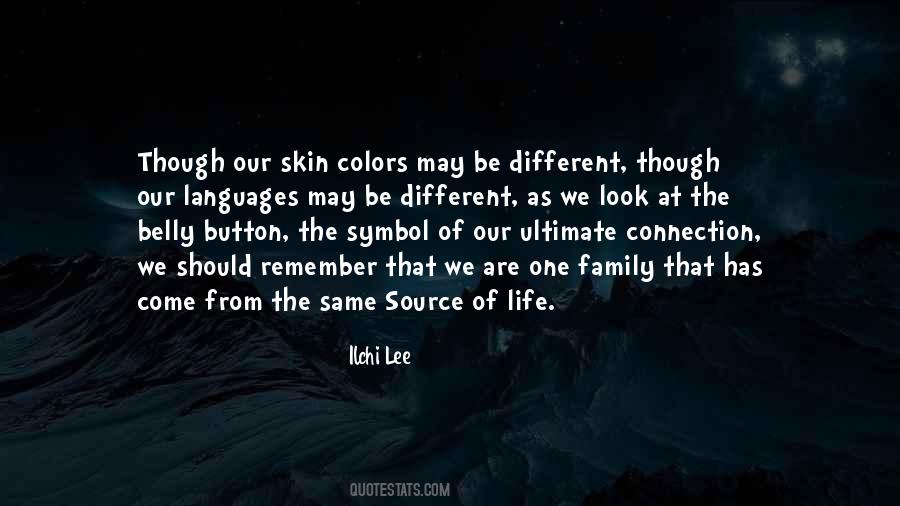 #16. I believe we all create our paths before we are born to each lifetime, in partnership with a higher presence, the Source. I also believe, once born, we are given the highest gift of free will. Intuition is our link between our chosen journey on our life path and our earthly choices using free will. - Author: Christine Whelan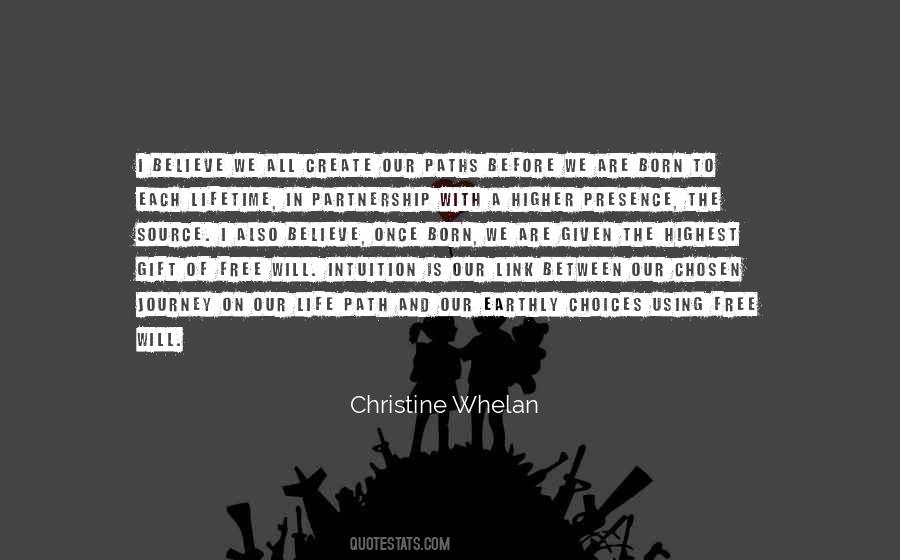 #17. No stream rises higher than its source. What ever man might build could never express or reflect more than he was. He could record neither more nor less than he had learned of life when the buildings were built. - Author: Frank Lloyd Wright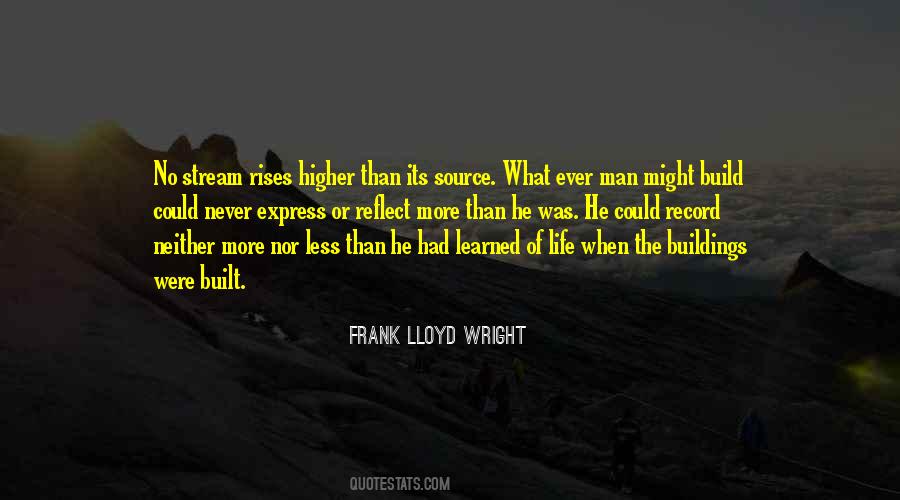 #18. Unconditional love and forgiveness are the sources of eternal happiness. - Author: Debasish Mridha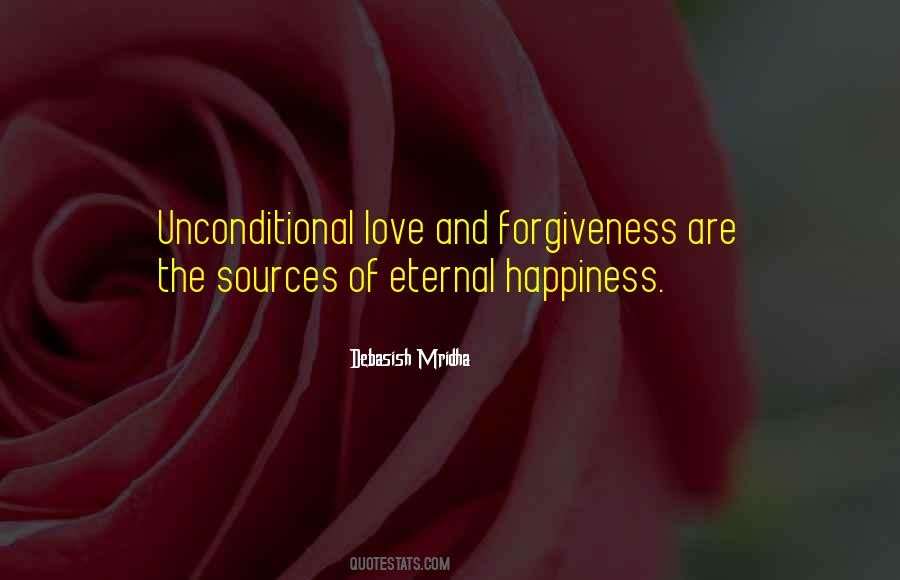 #19. Clasped in my embrace, I held the source of every worthy aspiration I ever had; the centre of myself, the circle of my life, my own ... my love of whom was founded on a rock! - Author: Charles Dickens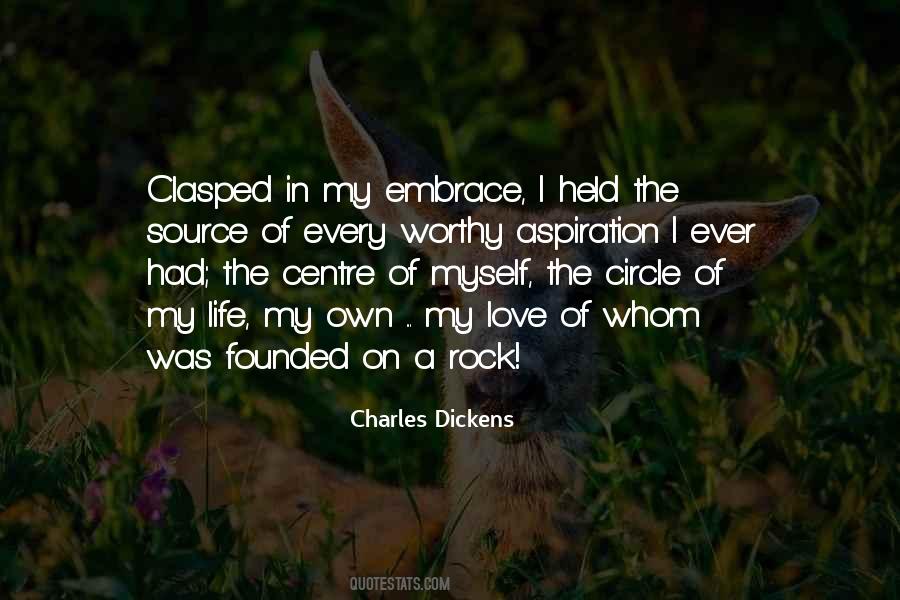 #20. Whatever is at the center of our life will be the source of our security, guidance, wisdom, and power.Life just has to go on! - Author: Rick Warren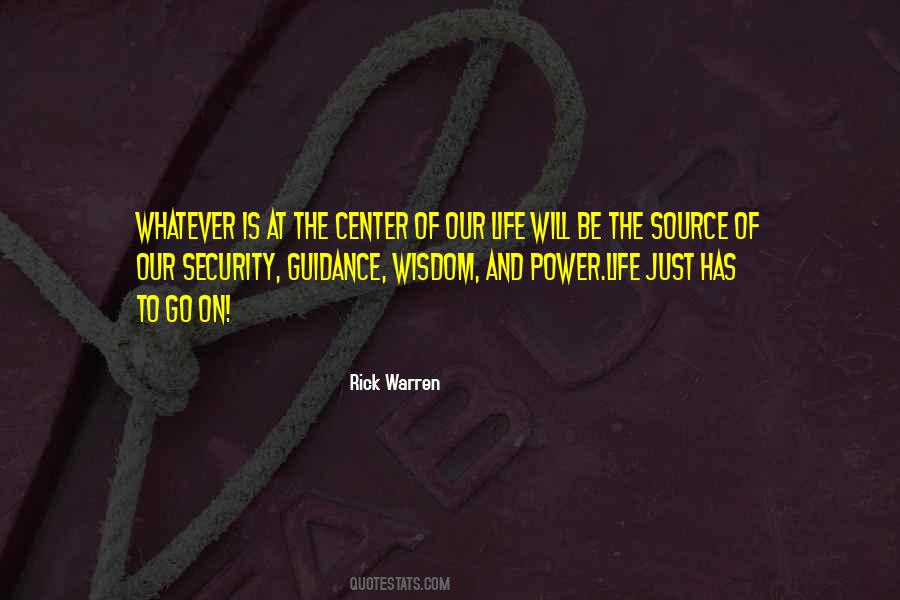 #21. But by the way, who is the murderer? The one who does not know my relatives, or myself, as I erect my new life like a fragile mausoleum where their shadowy figure is integrated, like a corpse, at the source of my wandering? - Author: Julia Kristeva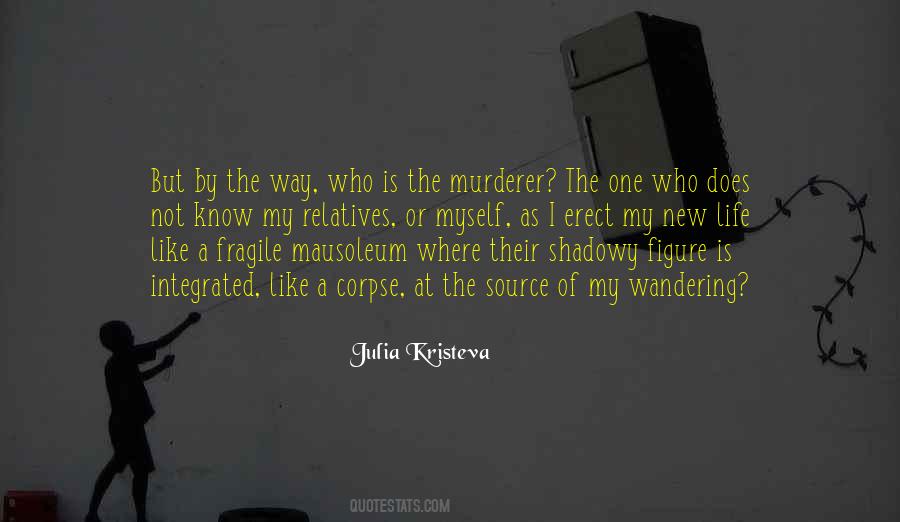 #22. We begin to ask questions, such as: "What is the purpose of life? What is my true nature? What is the source and origin of this entire creation?" When questions of this kind arise in a person's mind, his or her quest for knowledge begins. - Author: Tejomayananda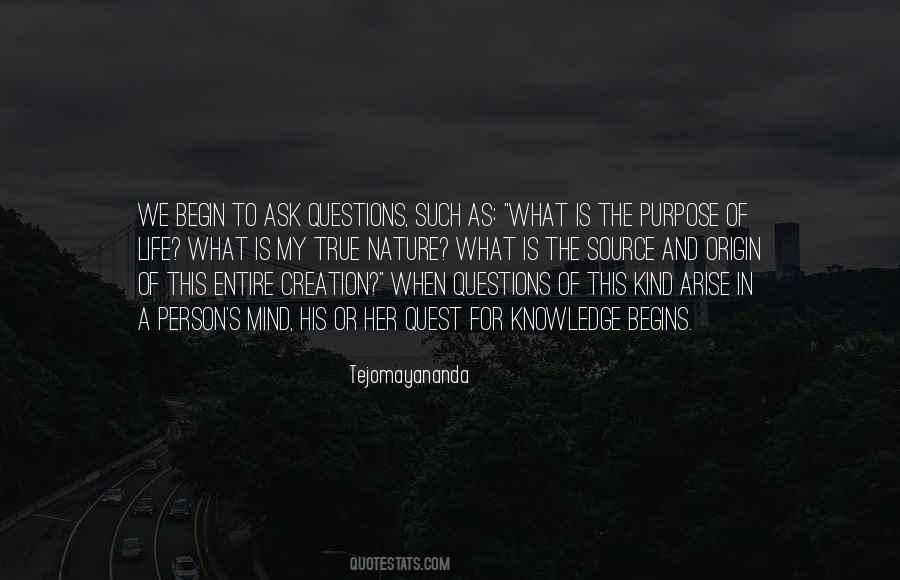 #23. Did it really have to be like this?that the source of Man's contentment becomes the source of his misery? - Author: Johann Wolfgang Von Goethe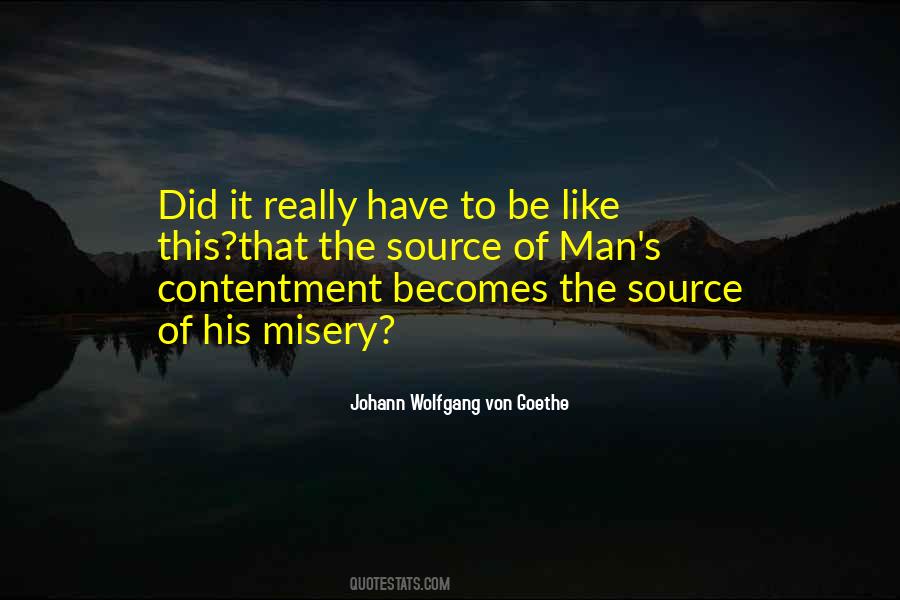 #24. The river is one of my favorite metaphors, the symbol of the great flow of Life Itself. The river begins at Source, and returns to Source, unerringly. This happens every single time, without exception. We are no different. - Author: Jeffrey R. Anderson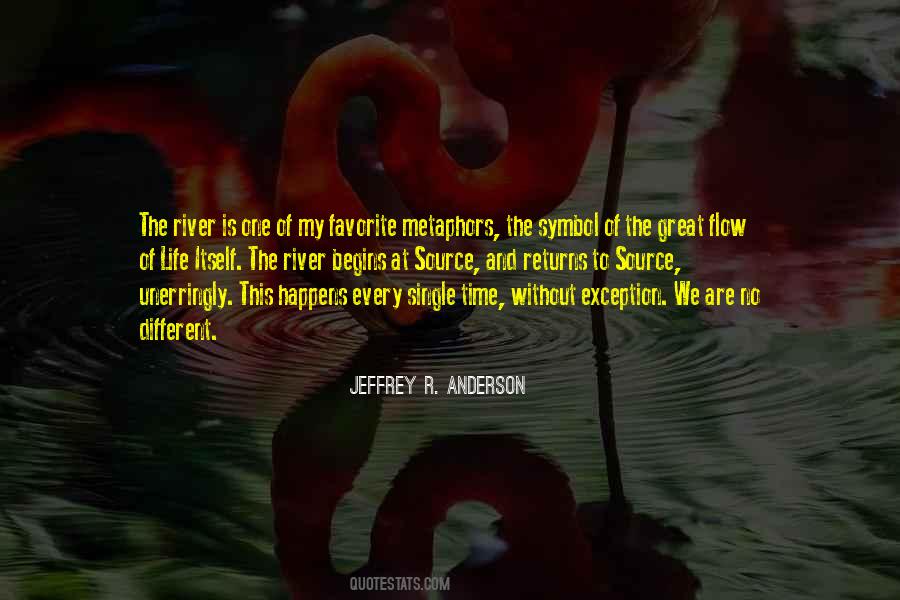 #25. The bond that attaches us to the life outside ourselves is the same bond that holds us to our own life. - Author: William Barrett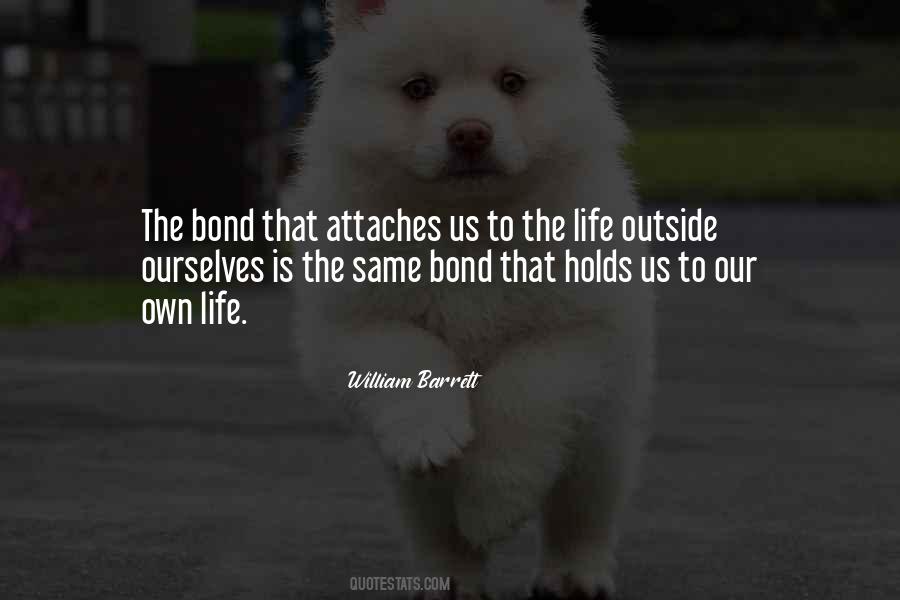 #26. God is the source of Light and Life and yet He is above and beyond all these. God is conscience. - Author: Mahatma Gandhi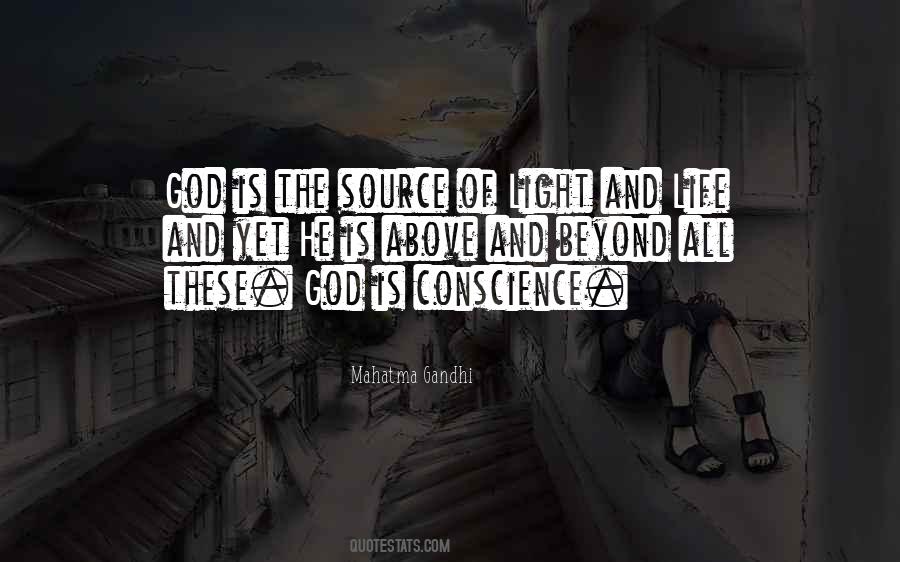 #27. The essential commitment and, above all, the visible grace and source of supernatural strength for the Church as the People of God is to persevere and advance constantly in Eucharistic life and Eucharistic piety and to develop spiritually in the climate of the Eucharist. - Author: Pope John Paul II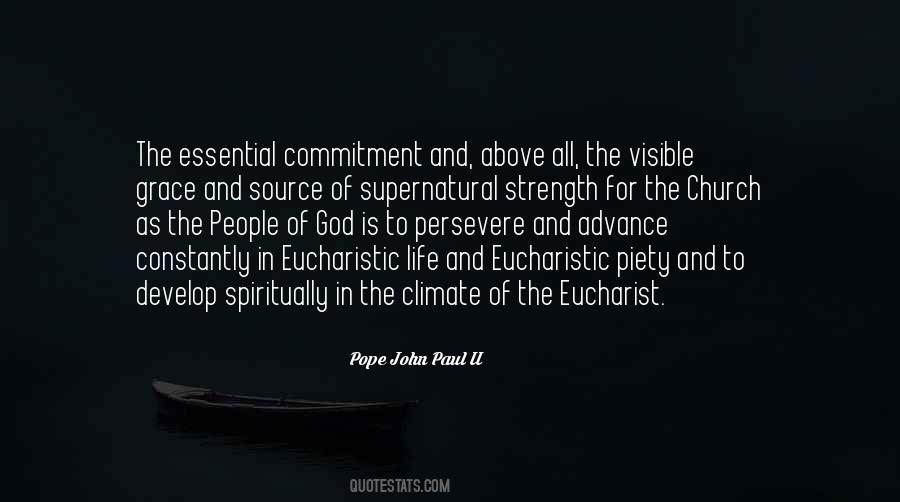 #28. For an immortal life, don't look for power, but be the source of power and inspiration for others. - Author: Debasish Mridha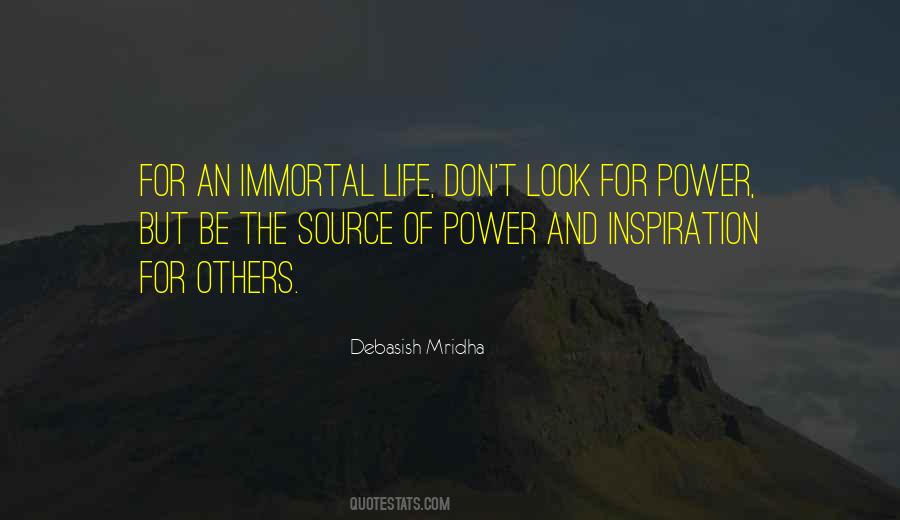 #29. Wherever politics intrudes upon economic life, political success is readily attained by saying what people like to hear rather than what is demonstrably true. Instead of safeguarding truth and honesty, the state then tends to become a major source of insi - Author: Hans F. Sennholz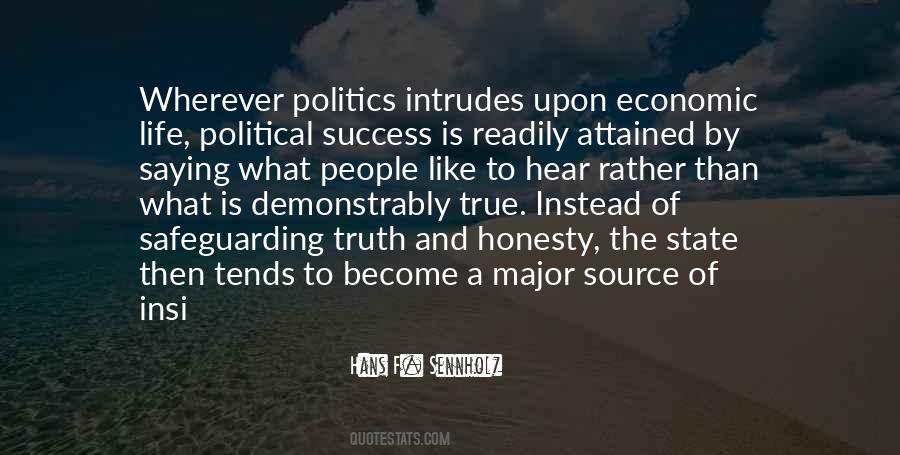 #30. I am heartbroken that this movie would cause anyone pain. It should be a source of joy. The story is a metaphor about how we try to stay in our own little bubbles, we don't let life in, we don't take the journey. - Author: Swoosie Kurtz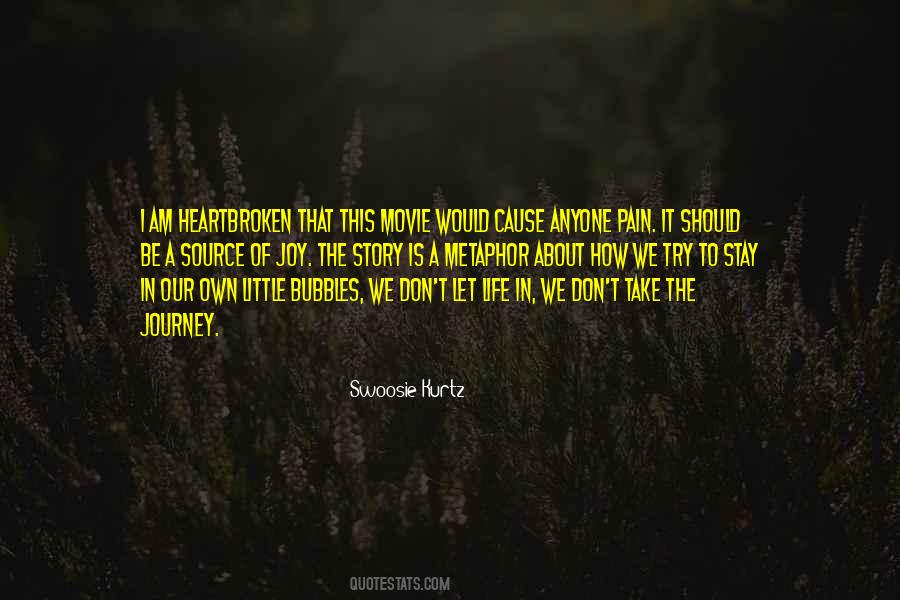 #31. By looking to the Source, to the Creator of nature, we can remember how to navigate life organically, with less struggle, and less suffering. - Author: Jeffrey R. Anderson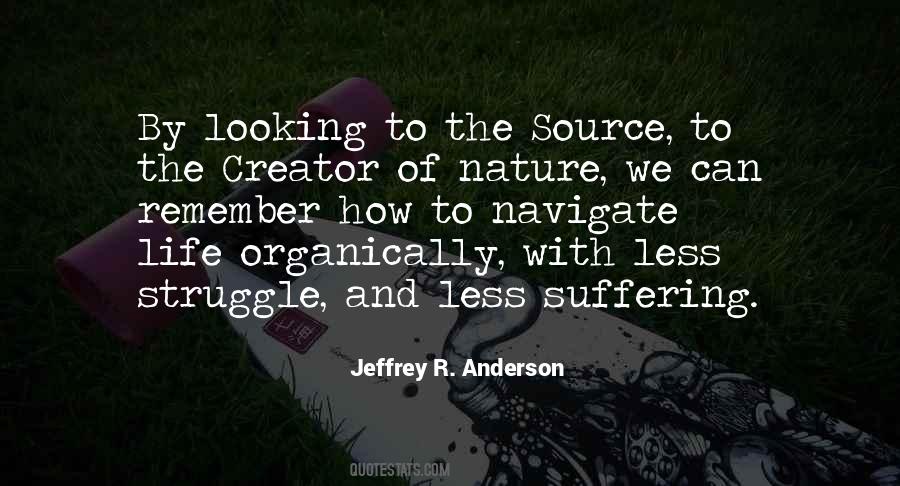 #32. You create your life through the inner power of your being, whose source is within you and yet beyond the selves that you know. Use those creative abilities with understanding abandon. Honor yourselves and move through the godliness of your being. - Author: Jane Roberts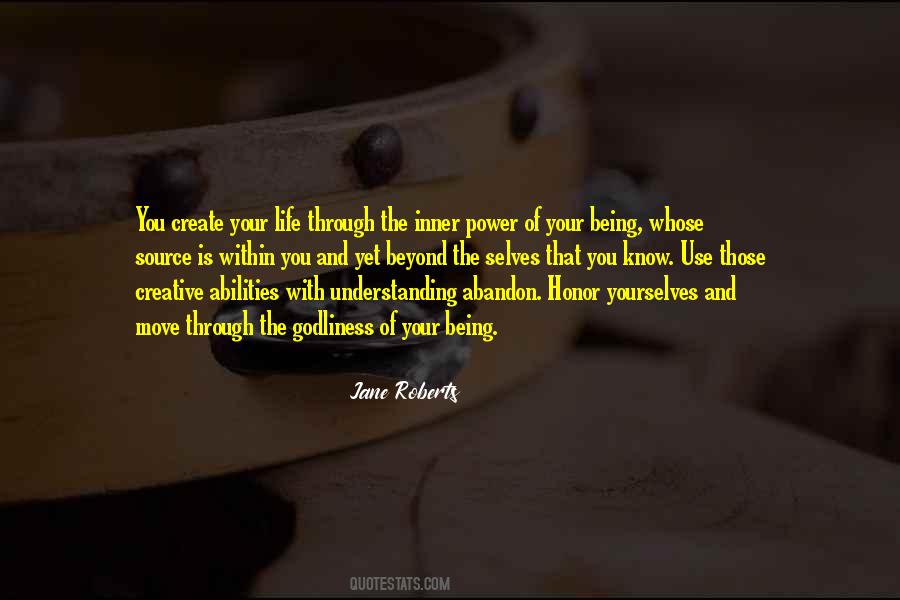 #33. Trees are the source of your very breath - cut and you shall curtail life itself. - Author: Jaggi Vasudev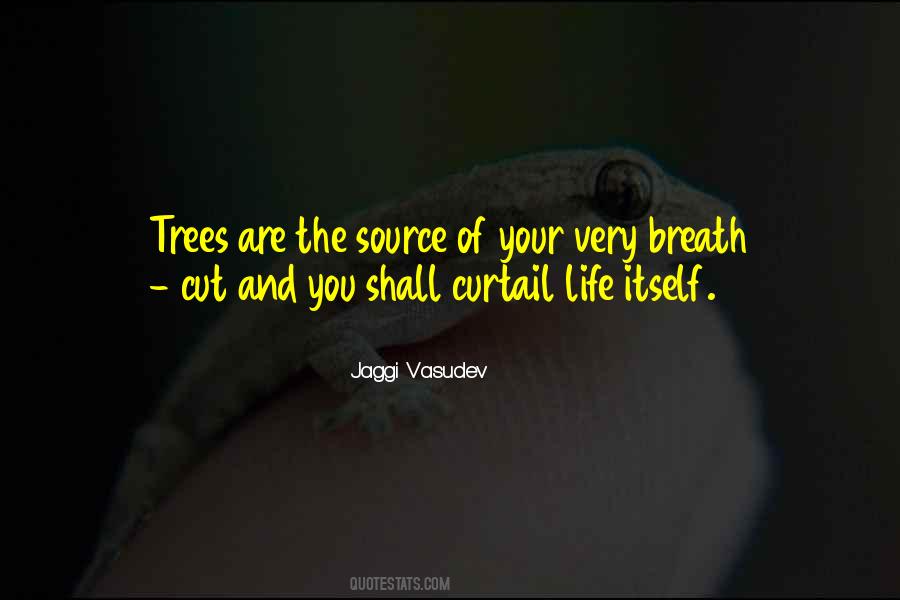 #34. You drink from the source to become the source. You lose your identity in Him to become like Him."
Secrets to Divine Manifestation: Finding Your Life Purpose Through the Rebirth of Your Soul - Author: Alain Yaovi M. Dagba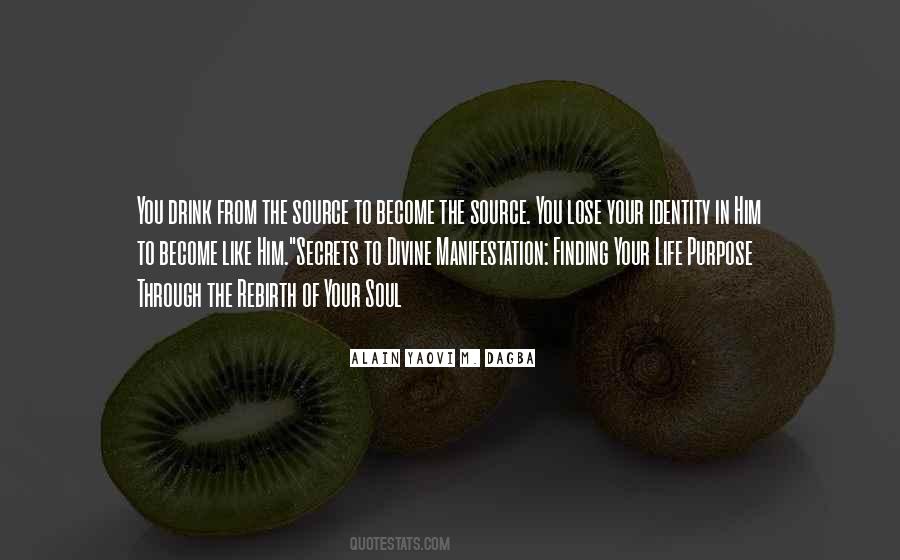 #35. Green is a label for a certain attitude to life, a certain kind of respect that one might have for the very source of things that we take for granted. - Author: Annie Lennox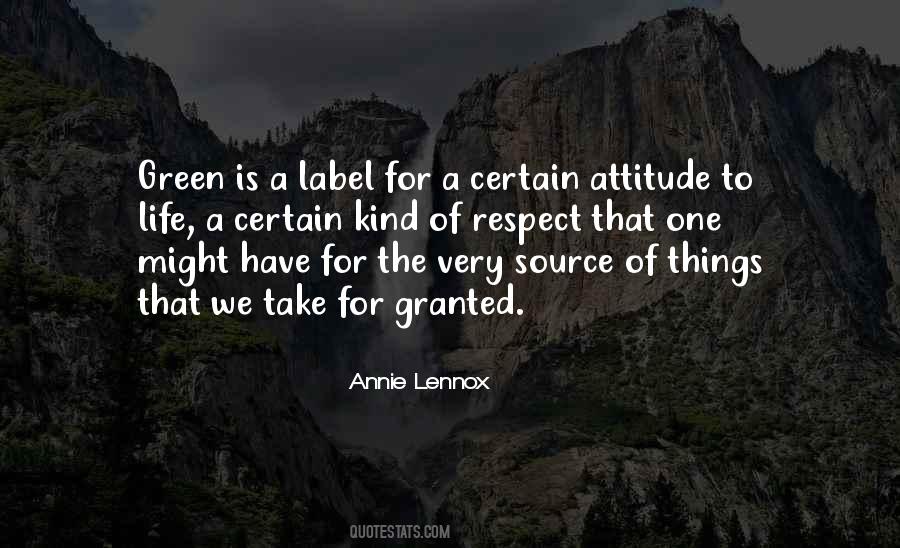 #36. A mere ape in our world may be a scholar in its own, and the low life of any beast may be a source of deep satisfaction for the beast itself. - Author: Jeffrey Kluger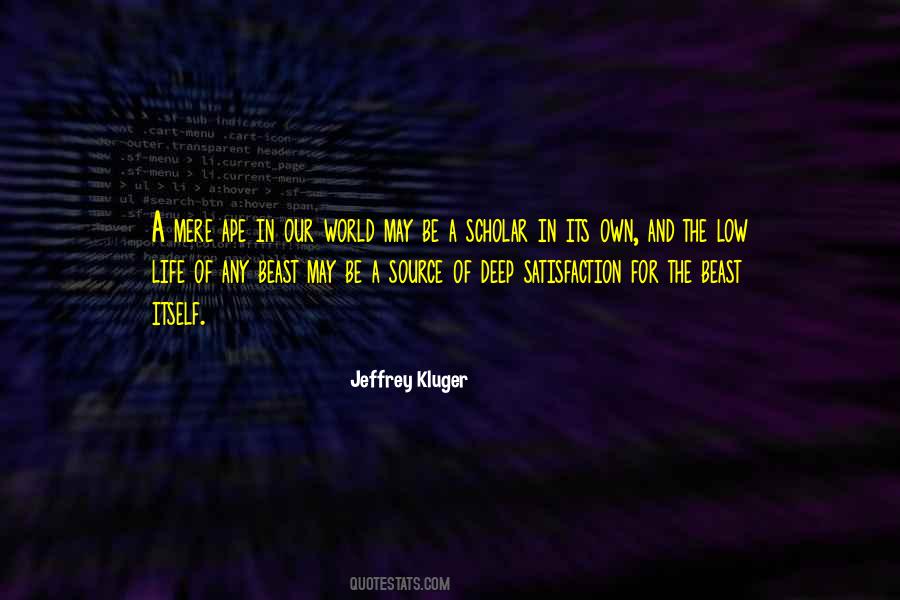 #37. To live forever should not be an obligation. In fact, eternal life should only be for those who wish for it, because if we are depressed and unhappy with our lives, just the idea of living forever is an unbearable source of suffering. - Author: Claude Vorilhon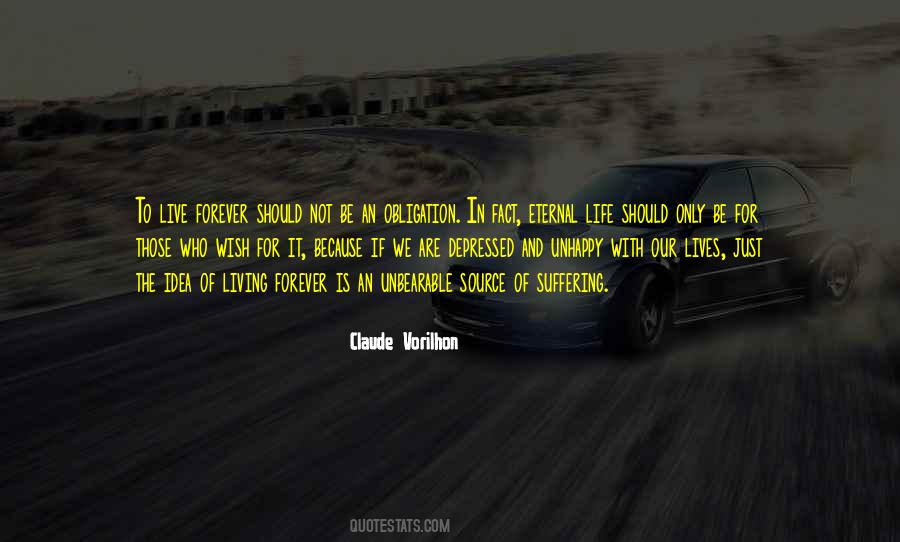 #38. The source of sorrows lies not in leaving life, but in leaving that which gives it meaning. - Author: Raymond Radiguet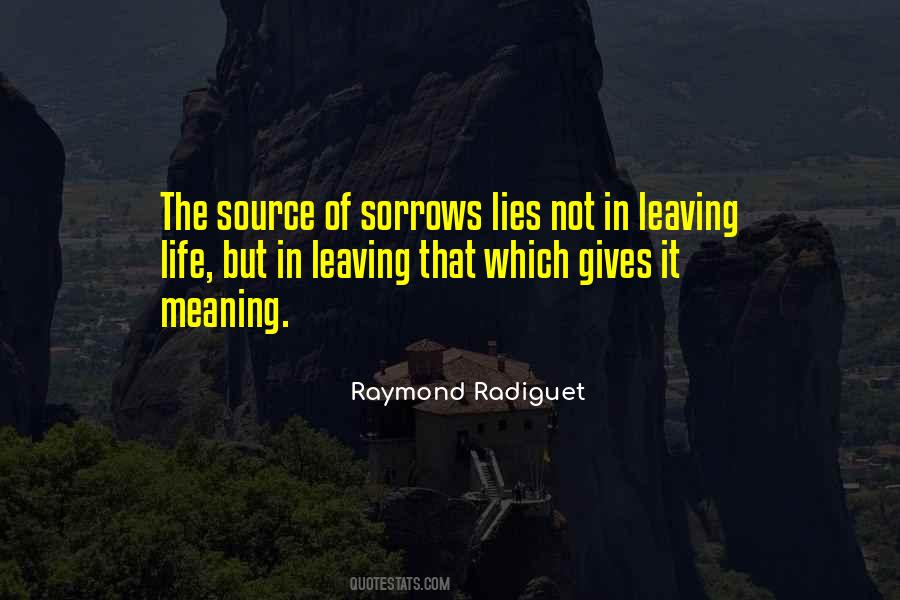 #39. Quoting Father Seraphim:
Our life hangs only by a breath. It is the thread that links you to the Father, the Source, which brought you into being. Be conscious of this thread, and go where you will. (27) - Author: Jean-Yves Leloup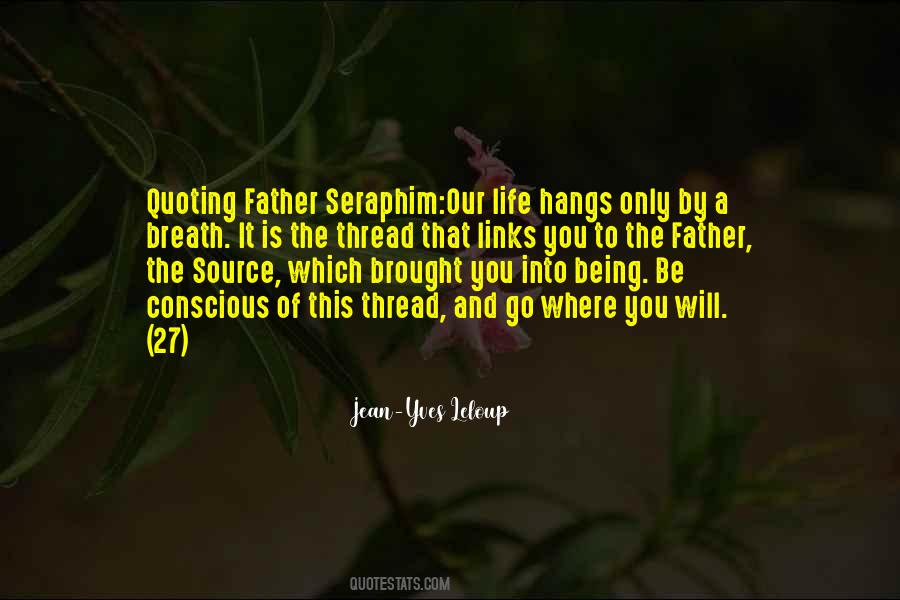 #40. Every aspect of your life is greatly influenced, day in and day out, by the way you imagine life to be. Imagine the best, choose the goodness, and be a source of love and light for all to see.. - Author: Ralph Marston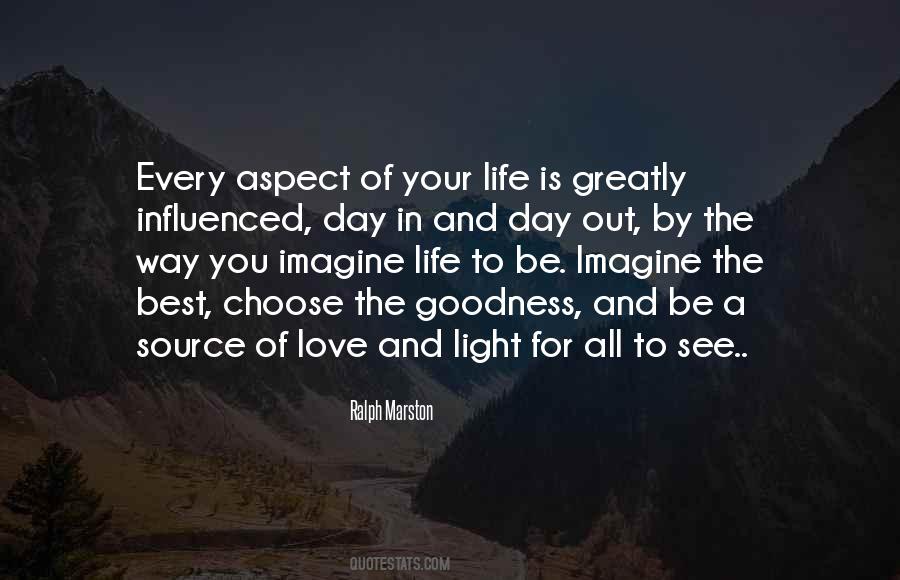 #41. Lust is a mysterious wound in the side of humanity; or rather, at the very source of its life! To confound this lust in man with that desire which unites the sexes is like confusing a tumor with the very organ which it devours, a tumor whose very deformity horribly reproduces the shape. - Author: Georges Bernanos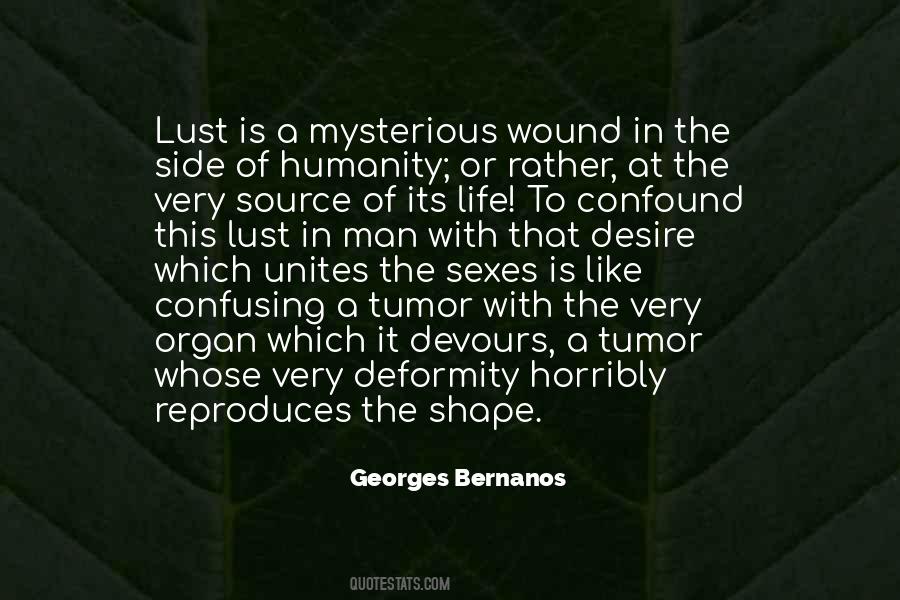 #42. Be the source of love and spread the light of love like the morning sun. - Author: Debasish Mridha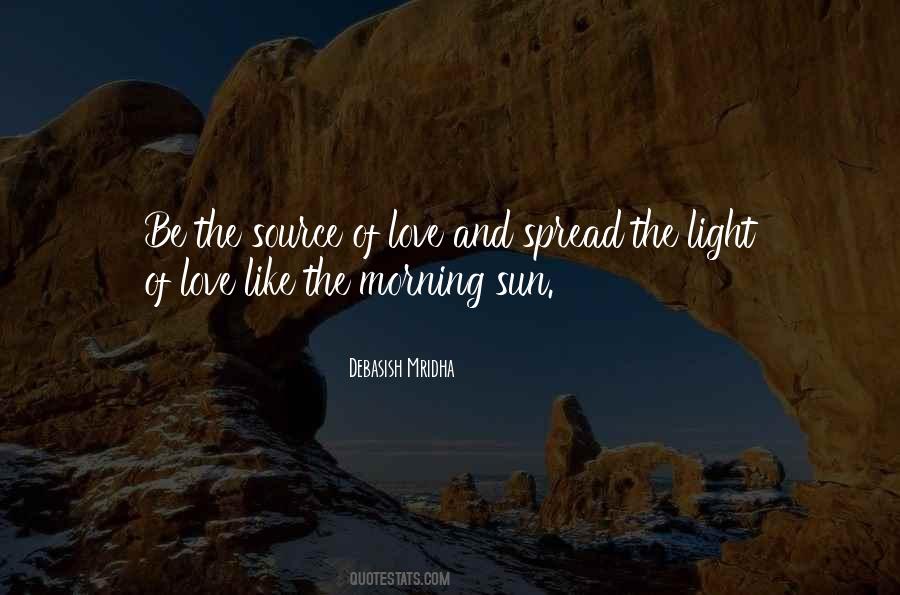 #43. Love yourself to be the source of love. - Author: Debasish Mridha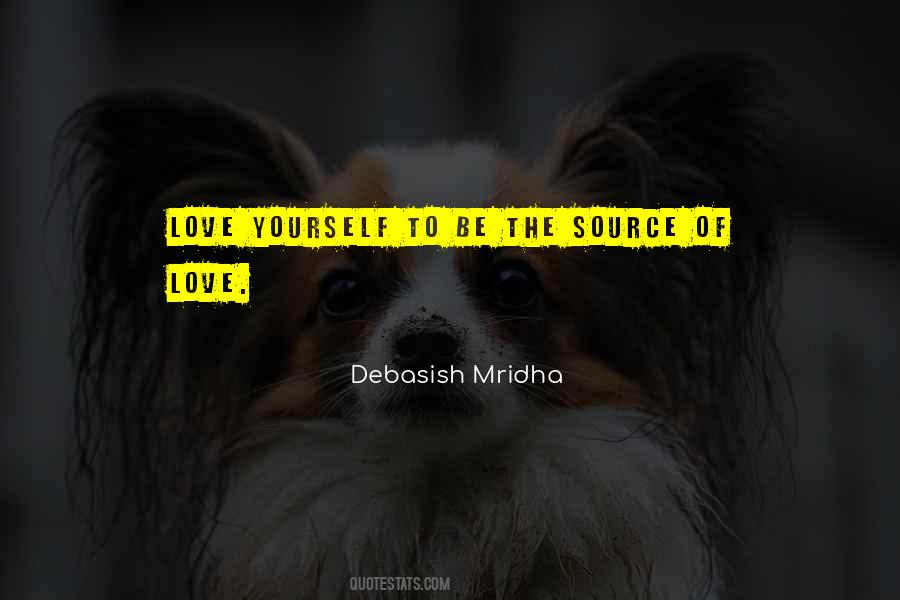 #44. I think the source of our sorrow and the source of our joy are intimately entwined. Our sorrow is that we have forgotten who we are, we have forgotten we are one with that source of all life - absolutely indestructible, perfect, joyful. The source of our joy is when we remember that. - Author: Richard Bach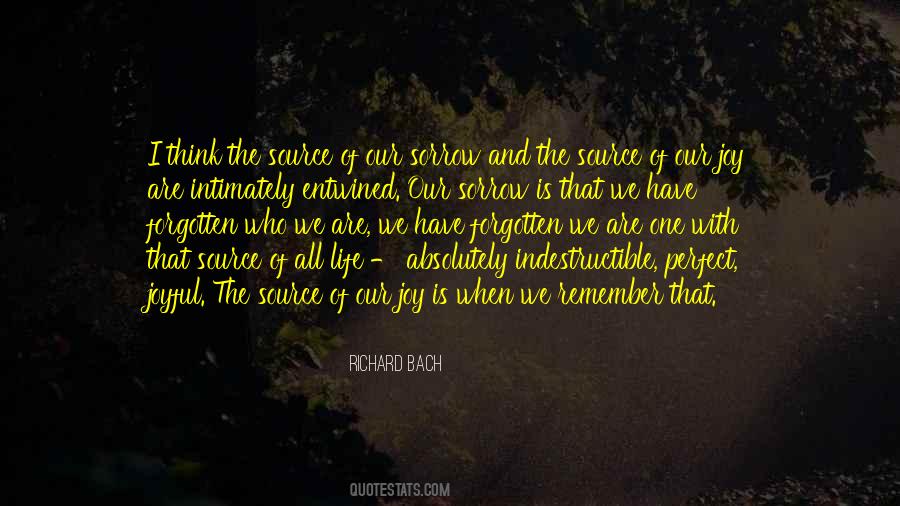 #45. There can be no more reliable authority on earth than God's Word, the Bible. This timeless, trustworthy source of truth holds the key that unlocks life's mysteries. It alone provides us with the shelter we need in times of storm. - Author: Charles R. Swindoll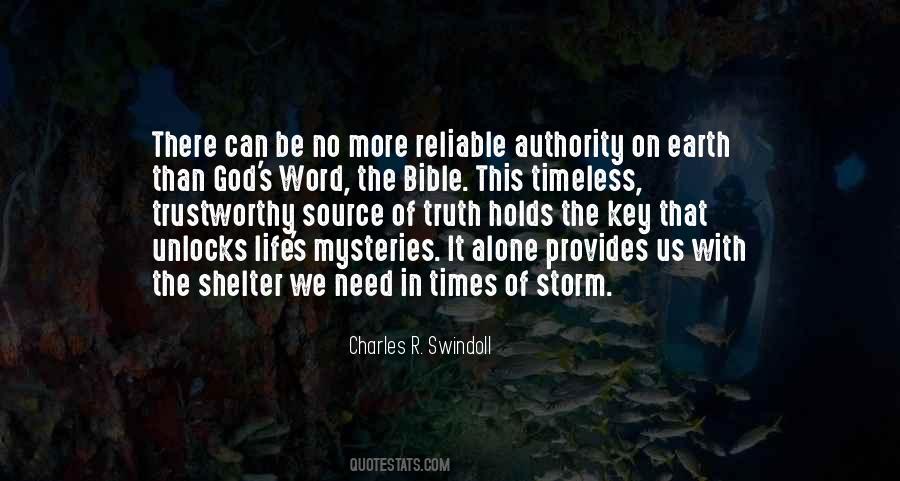 #46. The river is everywhere at once, at the source and at the mouth, at the waterfall, at the ferry, at the rapids, in the sea, in the mountains, everywhere at once, and that there is only the present time for it, not the shadow of the past, not the shadow of the future. - Author: Hermann Hesse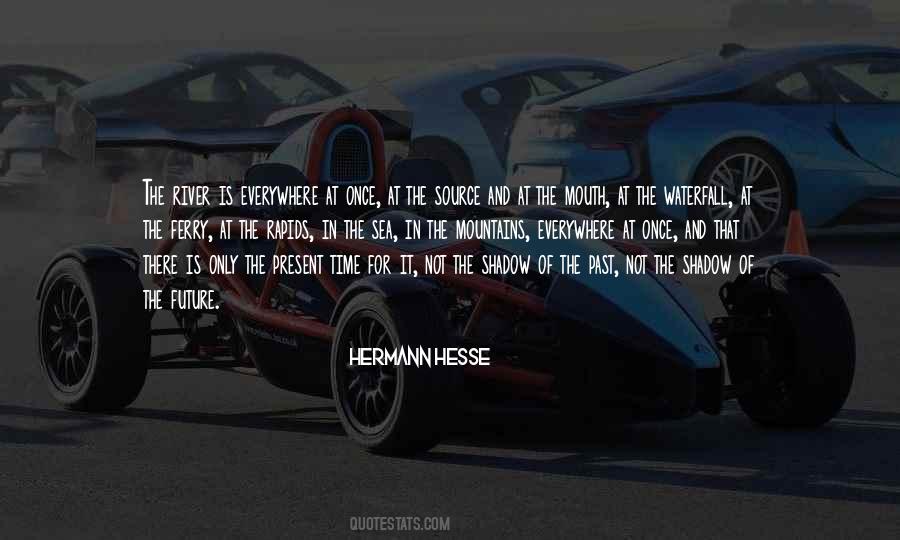 #47. Mind, rather than emerging as a late outgrowth in the evolution of life, has existed always as the matrix, the source and condition of physical reality. - Author: George Wald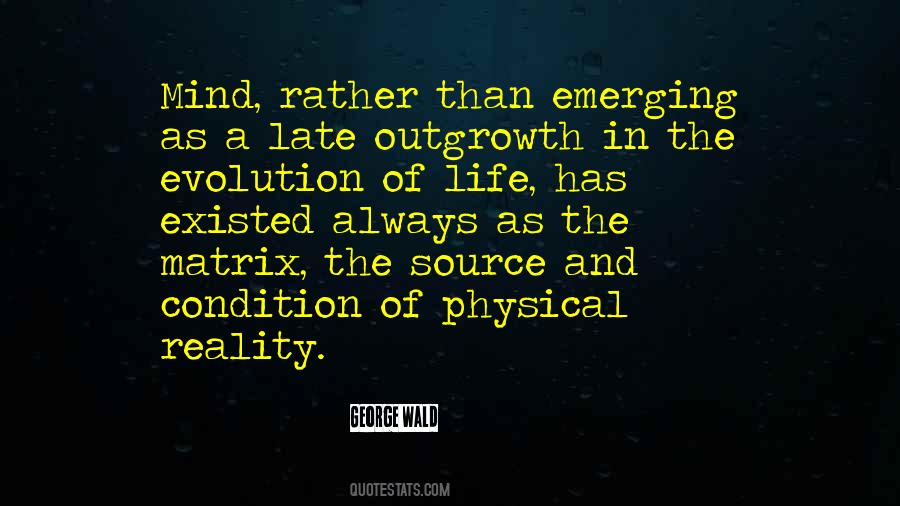 #48. Imagination is the source of creation, but knowledge is the source of imagination. - Author: Debasish Mridha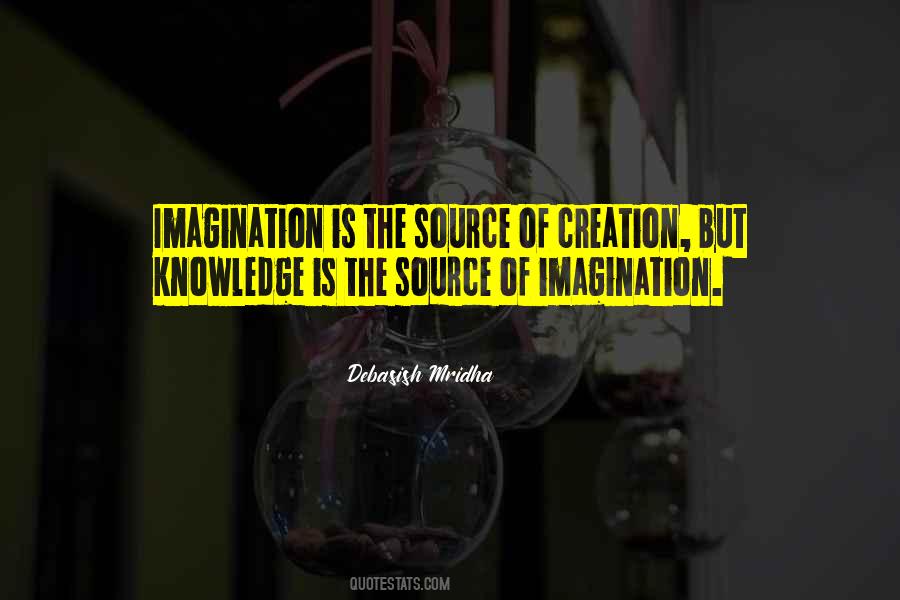 #49. The eye cannot see it; the mind cannot grasp it. The deathless Self (the Supreme Soul or God) has neither caste nor race, Neither eyes, nor ears, nor hands, nor feet, Sages, this Self is infinite, present in the great and in the small, Everlasting and changeless, the source of life. - Author: Eknath Easwaran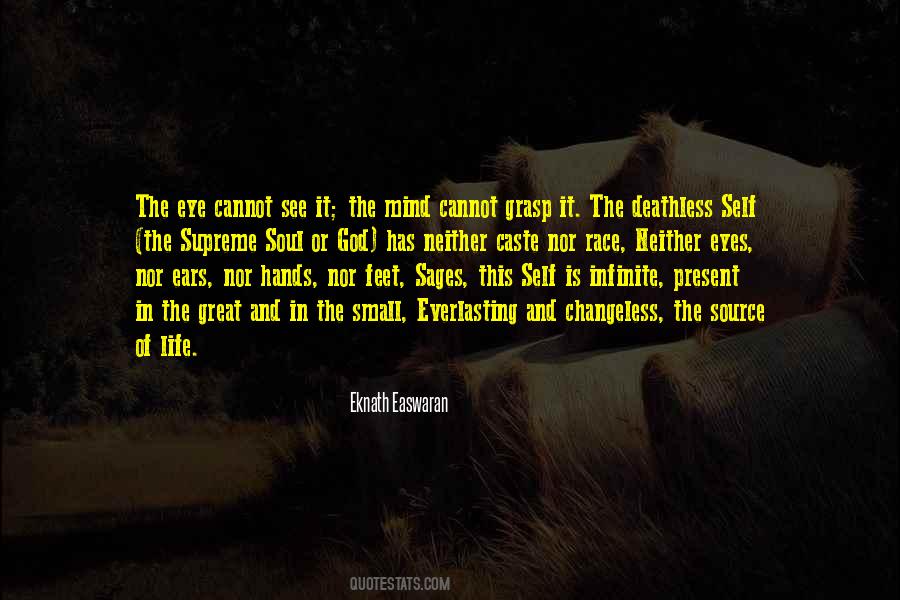 #50. Meditation is to dive all the way within, beyond thought, to the source of thought and pure consciousness. It enlarges the container, every time you transcend. When you come out, you come out refreshed, filled with energy and enthusiasm for life. - Author: David Lynch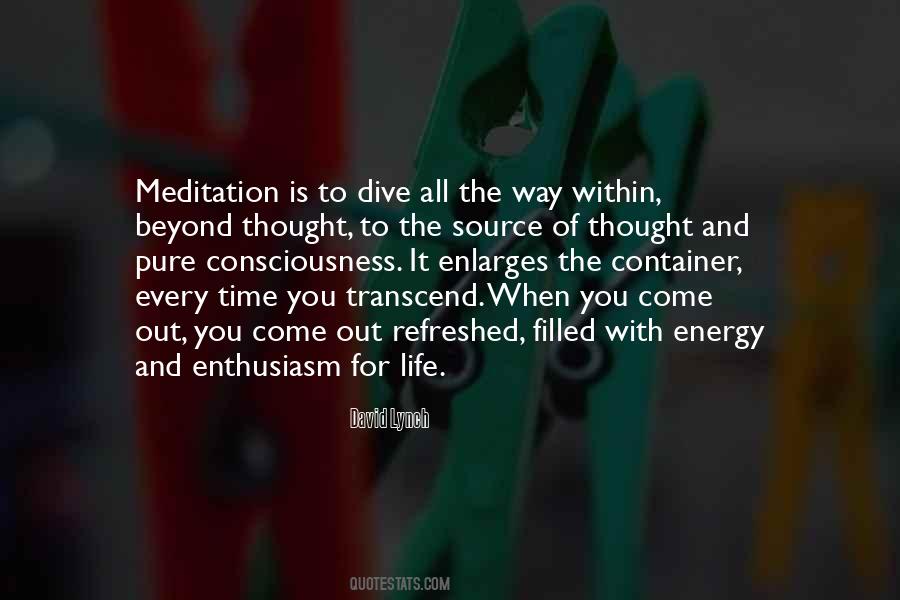 #51. It was a source of constant disappointment to Catherine Morland that her life did not more closely resemble her books. Or rather, that the books in which she found its likeness were so unexciting. - Author: Val McDermid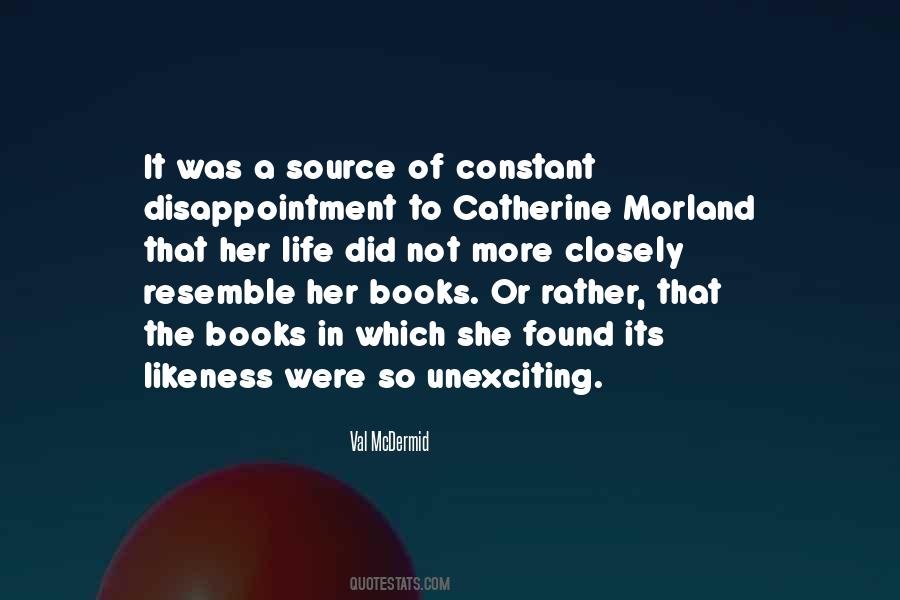 #52. We can make these three dynamic words - "reverence for life" - a part of our lives by becoming aware that God is the source of all life and that we are one with life. "The good person," said Schweitzer, "is the friend of all living things." - Author: Wilferd Peterson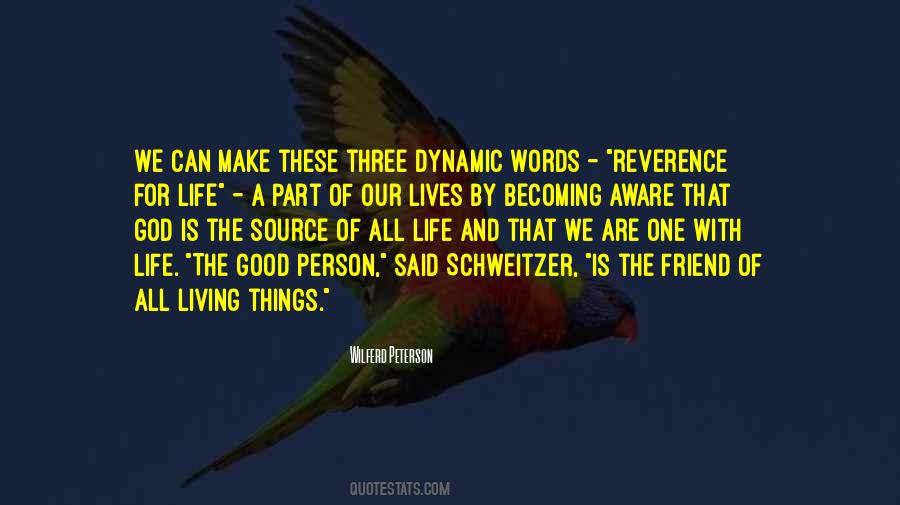 #53. Kindness is a source of relief to the soul of the giver, creating a sense of fortitude that is incomprehensible to those who do not know what kindness is all about. - Author: Janvier Chouteu-Chando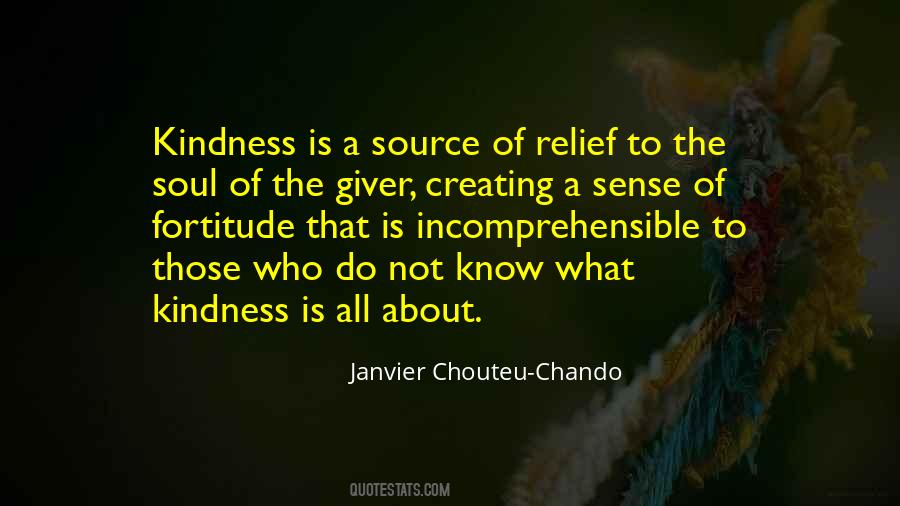 #54. Idolatry' is the practice of seeking the source and provision of what we need either physically or emotionally in someone or something other than the one true God. It is the tragically pathetic attempt to squeeze life out of lifeless forms that cannot help us meet our real needs. - Author: Scott J. Hafemann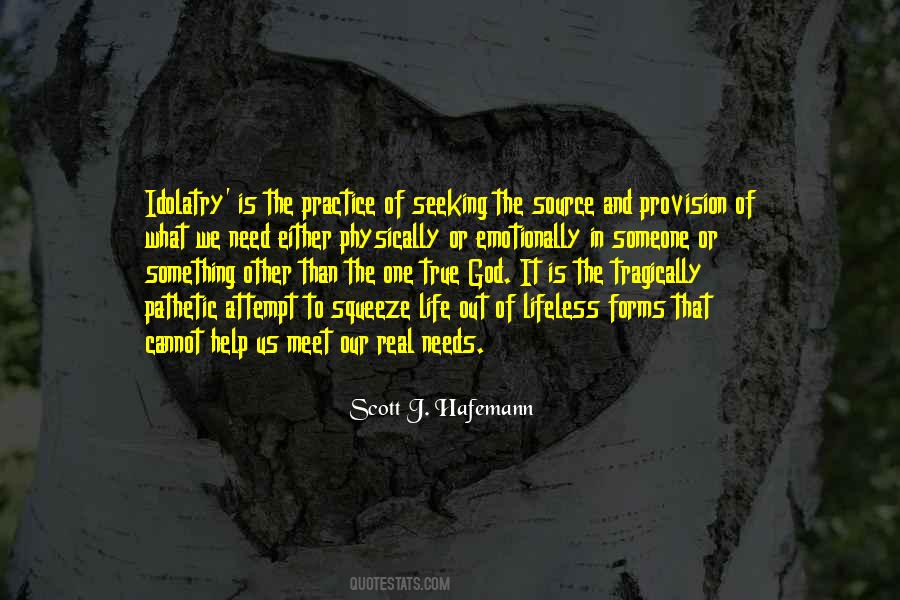 #55. Feel your connection with the Source of life through a simple touch of your belly button. - Author: Ilchi Lee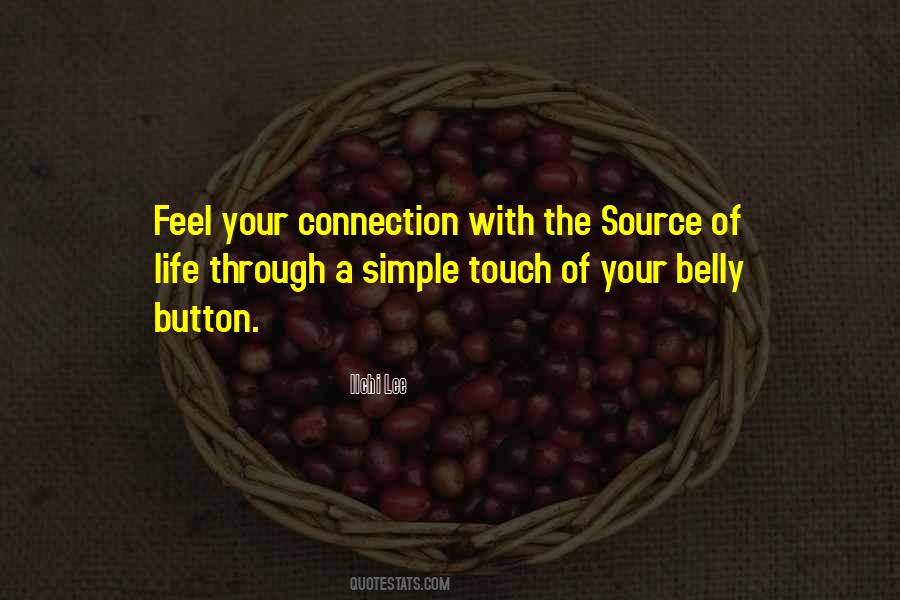 #56. The ultimate source of my mental happiness is my peace of mind. Nothing can destroy this except my own anger. - Author: Dalai Lama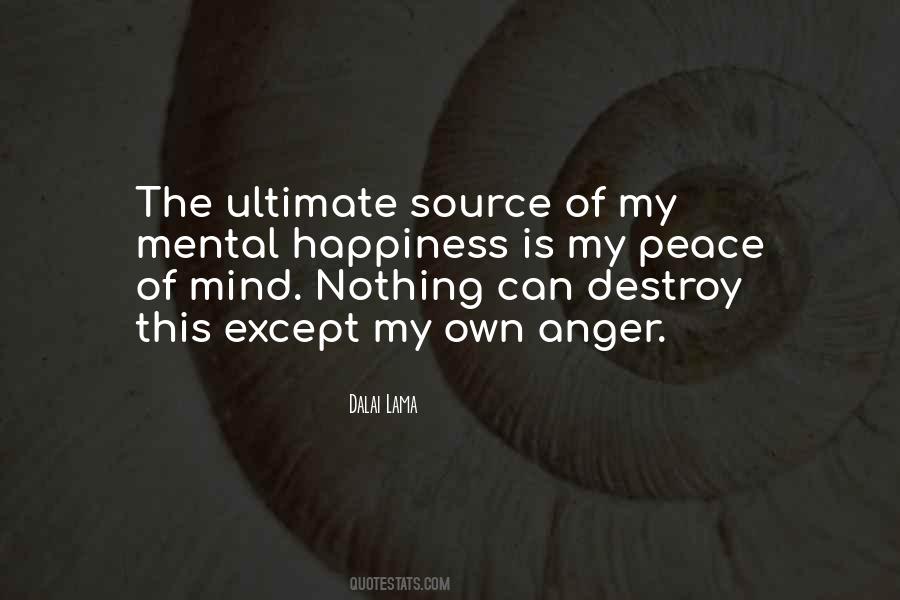 #57. Books seem the most potent source: each one is the sum total of a life that can be inhaled in a single day. I read fast, so I'm hoovering up lives at a ferocious pace, six or seven or eight in a week. I particularly love autobiographies: I can eat a whole person by sundown. - Author: Caitlin Moran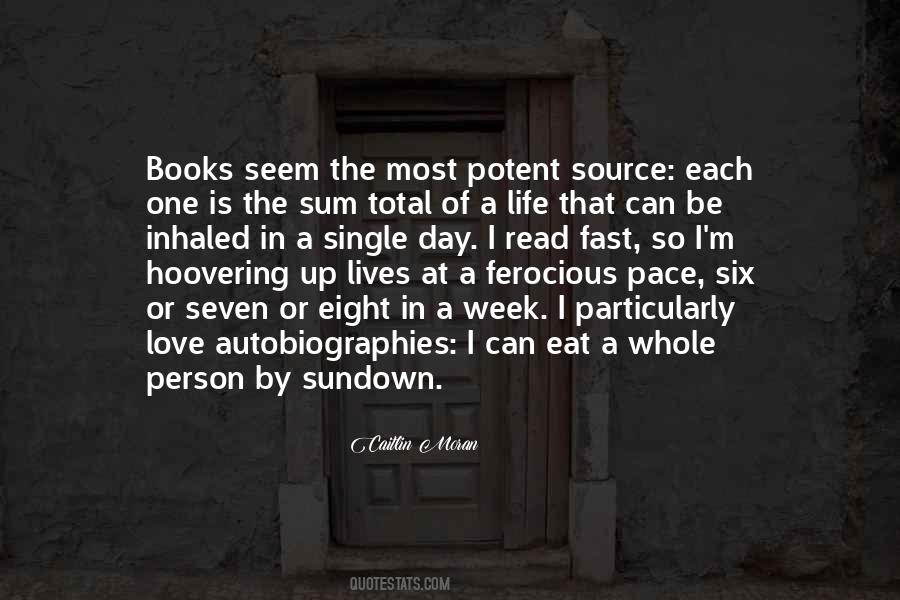 #58. Affection is the source of self-confidence, happiness, security, and a comfortable mental state. - Author: Amanda Mosher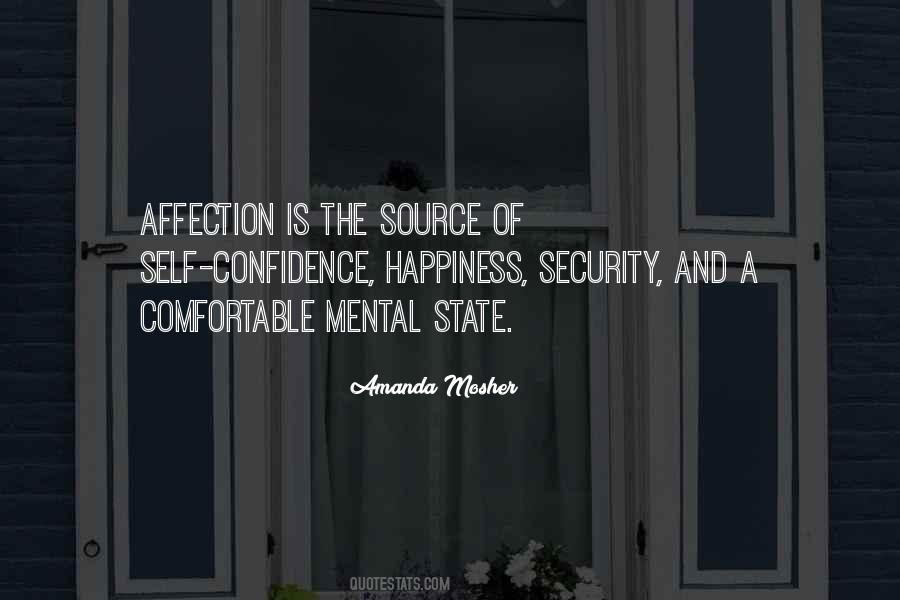 #59. By changing our inner state of mind, we can change any suffering or hardship into a source of joy, regarding it as a means for forging and developing our lives. To turn even sorrow into a source of creativity - this is the way of life of a Buddhist - Author: Daisaku Ikeda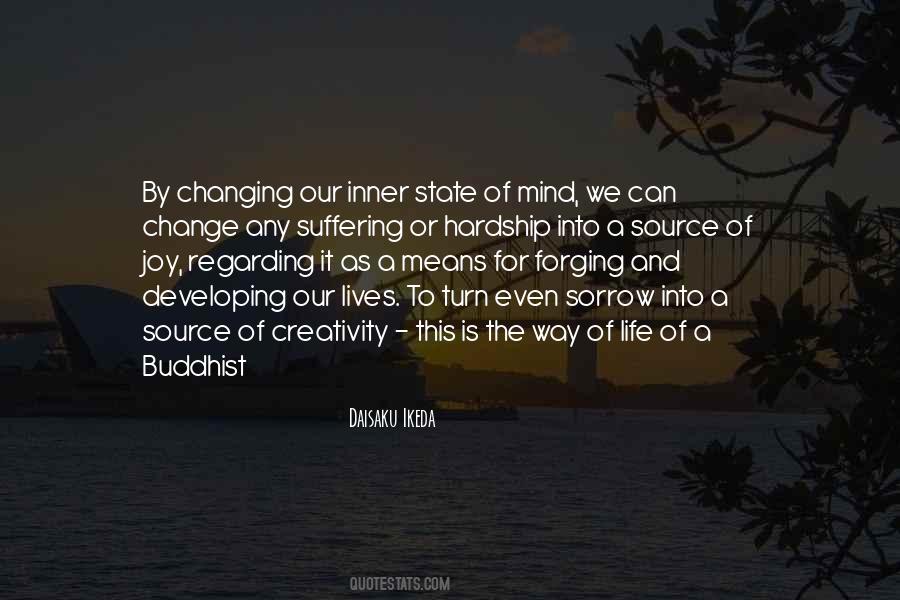 #60. Gratitude is the sweetest source of inner peace and pure happiness. - Author: Debasish Mridha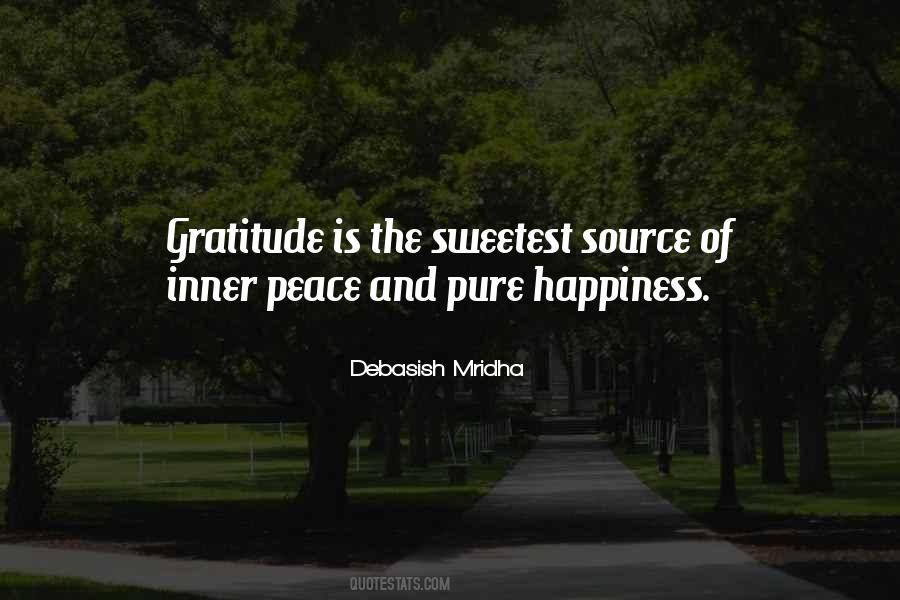 #61. In ourselves, rather than in material nature, lie the true source and life of the beautiful. The human soul is the sun which diffuses light on every side, investing creation with its lovely hues, and calling forth the poetic element that lies hidden in every existing thing. - Author: Giuseppe Mazzini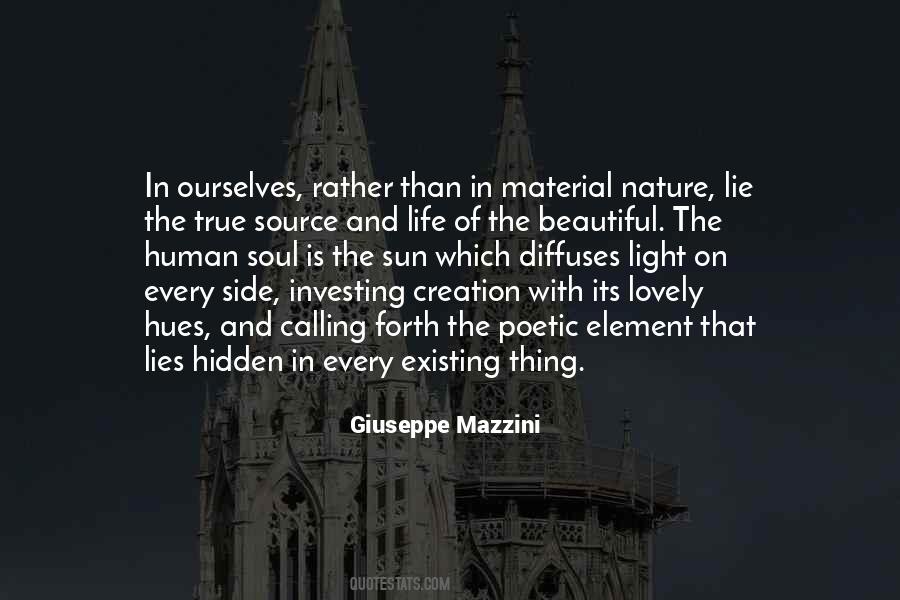 #62. And yet, far off, I can hear something whispering that this compulsion to do, to intrude ourselves, to improve on what is
even when wholly well intentioned, particularly when wholly well intentioned
is the source of all our troubles. - Author: Mark Slouka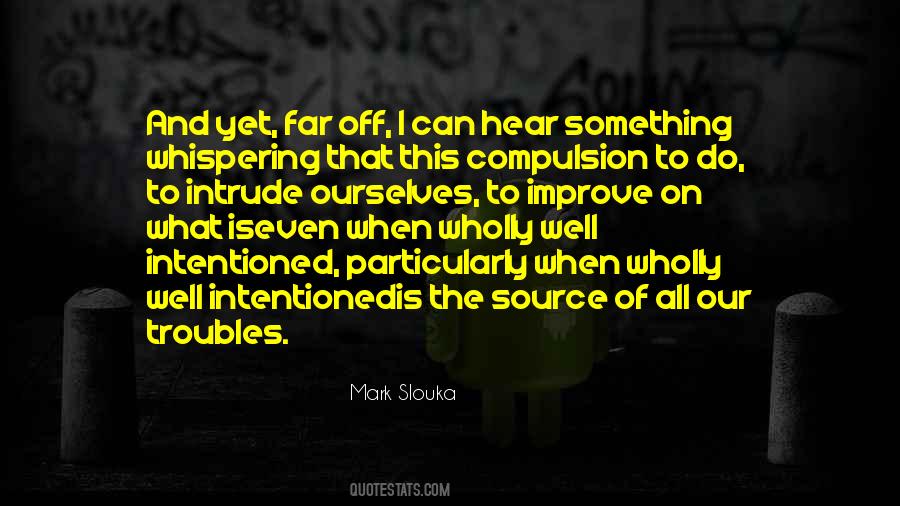 #63. The inquiry leads us to that source, at once the essence of genius, of virtue, and of life, which we call Spontaneity or Instinct. - Author: Ralph Waldo Emerson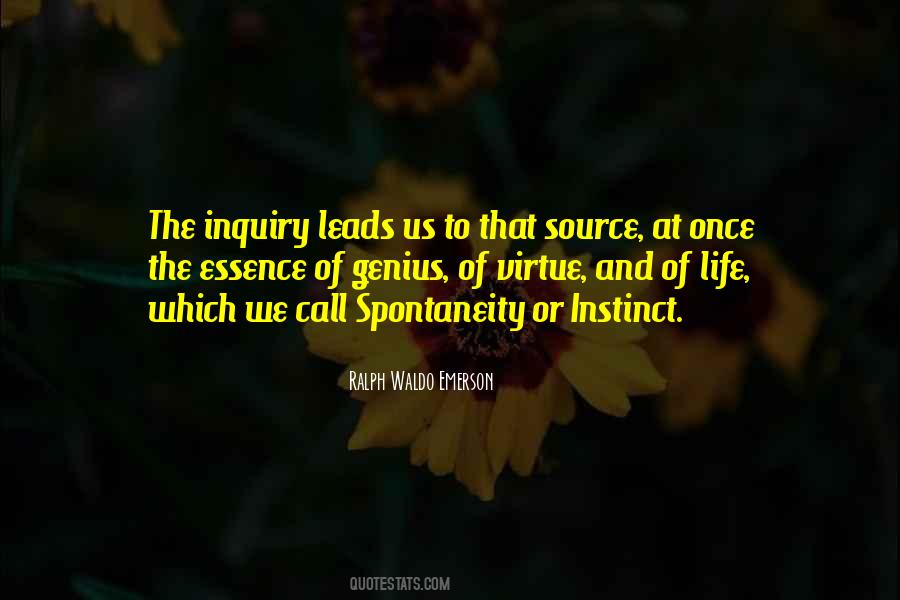 #64. To be an uncommon woman is to do what's unnatural. Like streams in the desert, the uncommon woman has the capacity to find refreshment and be a source of refreshment no matter where life finds her. - Author: Susie Larson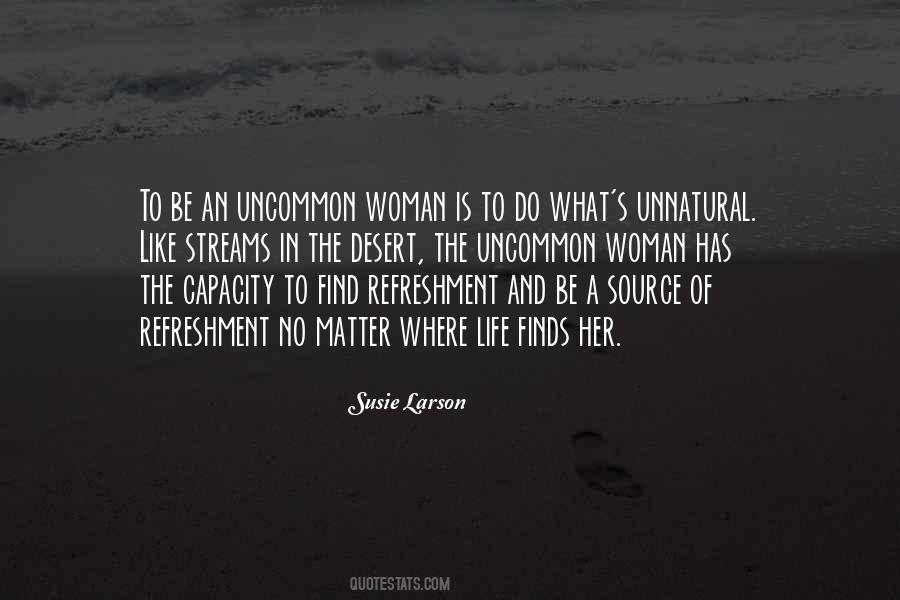 #65. There is no one who has ever created music with the combination of intelligence, intuition, depth, creativity, and humor that Jerry Garcia has. His work and life will continue to be a limitless source of inspiration for all of us. - Author: Bruce Hornsby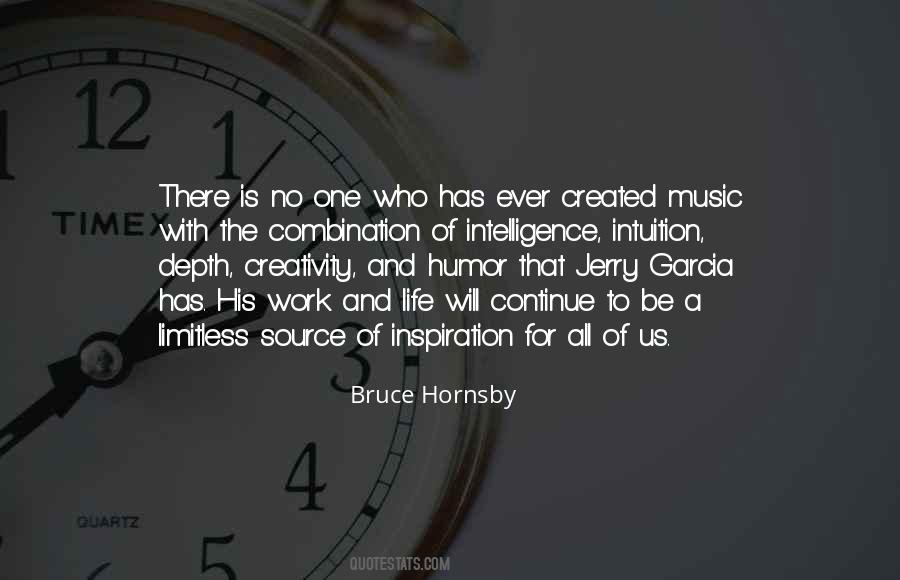 #66. I drank, sucking the blood out of the holes, experiencing for the first time since infancy the special pleasure of sucking nourishment, the body focused with the mind upon one vital source. - Author: Anne Rice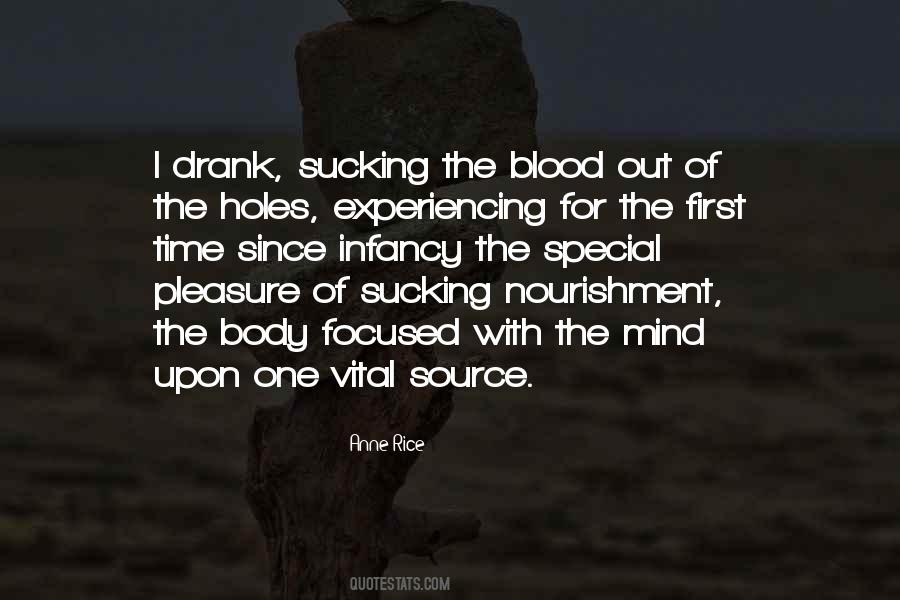 #67. Shyness, inexhaustible source of misfortunes in practical life, is the direct cause, indeed unique, each inner wealth. - Author: Emil Cioran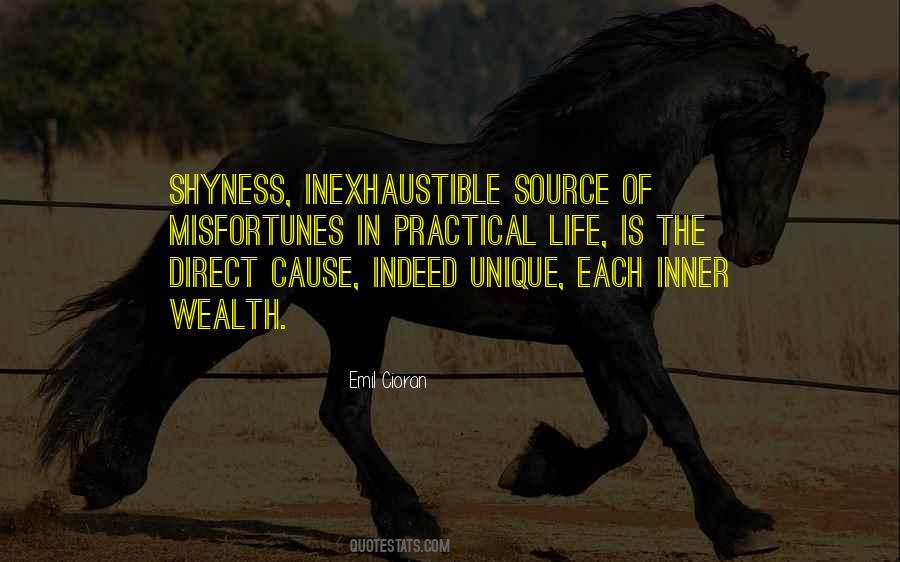 #68. Inwardly you are God, outwardly you are a person. Instead of thinking you are just a person, that appearance, you can awake to the power behind you, the safety within you, the source of inspiration and guidance at the heart of your human life. This enables you to be yourself even more so. - Author: Douglas Harding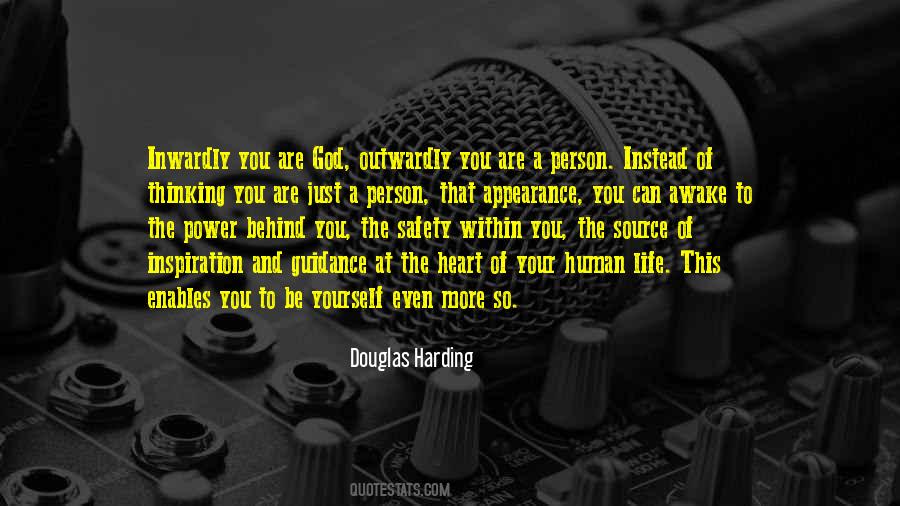 #69. The primary purpose of meditation is to become conscious of, and familiar with, our inner life. The ultimate purpose is to reach the source of life and consciousness. - Author: Sri Nisargadatta Maharaj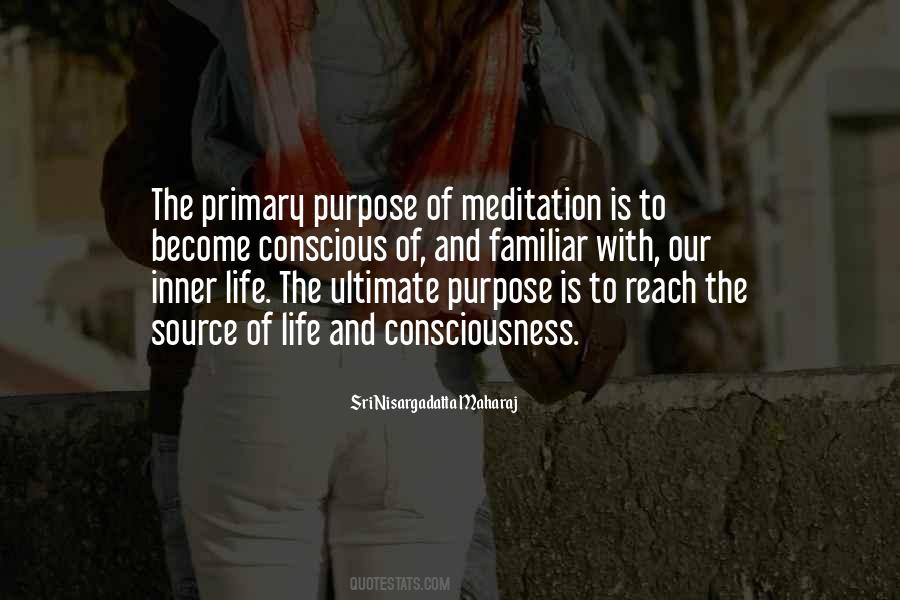 #70. If you have fathered a child, if you have given birth, if sex is a source of healthy pleasure, thank your pelvis and your reproductive organs for allowing you to feel the creative rhythms of life. - Author: Elizabeth Lesser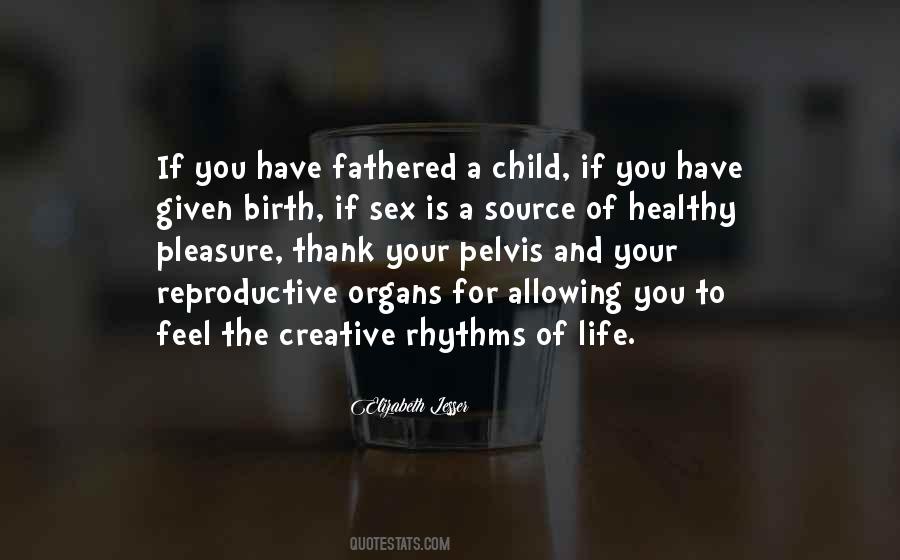 #71. There's something really terrible about having your BlackBerry next to your bed or having your laptop in the living room when you're talking to someone. The biggest source of stress in my life is the screen, the blogging. - Author: Jessica Valenti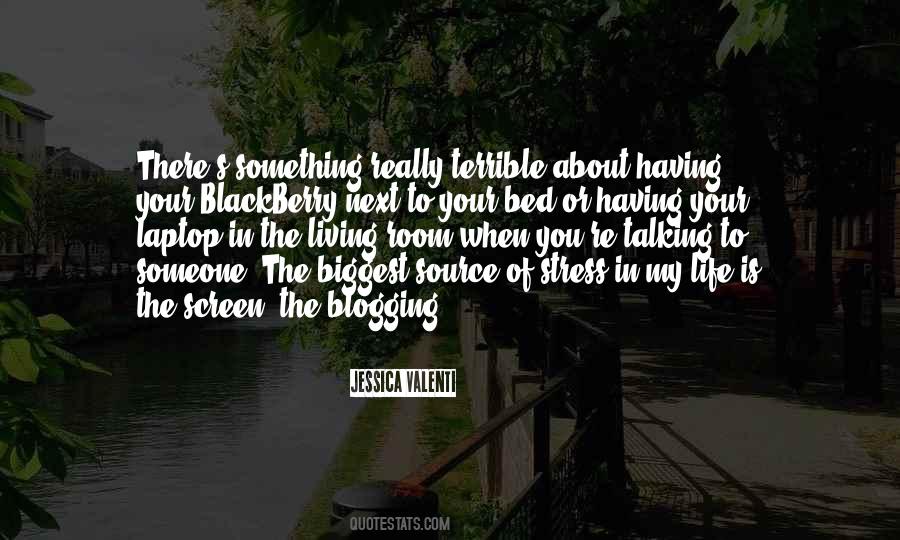 #72. Gratitude for the gift of life is the primary wellspring of all religions, the hallmark of the mystic, the source of all true art ... It is a privilege to be alive in this time when we can choose to take part in the self-healing of our world. - Author: Joanna Macy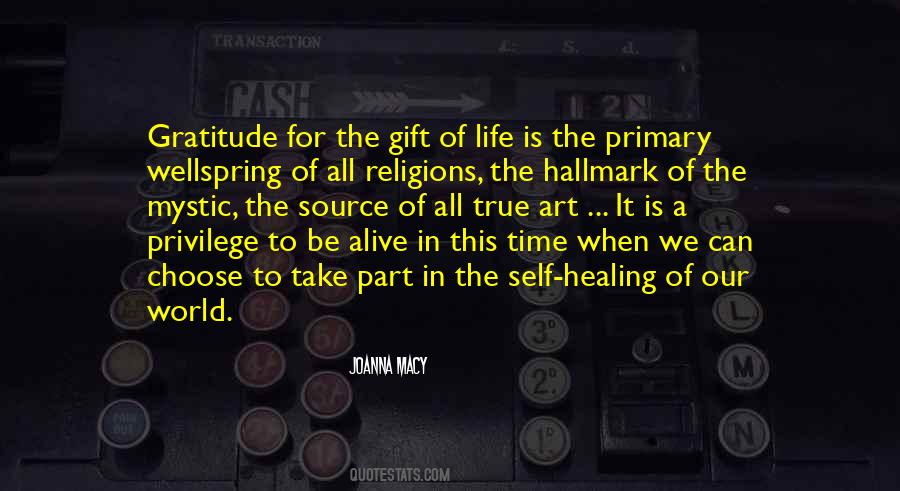 #73. Ignoring the source of creation and trying to conduct your life yourself is a terribly egoistic and ignorant attitude towards life. - Author: Jaggi Vasudev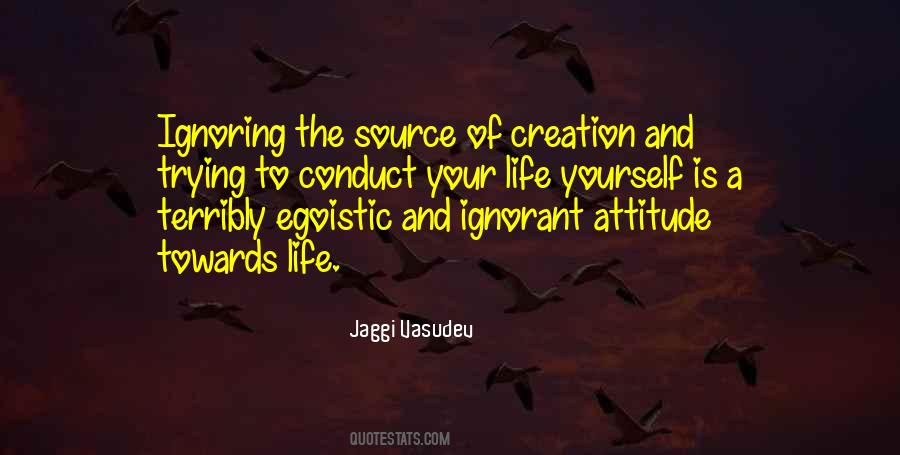 #74. The big relationships you make in your life are with those that you love and if things do go wrong then it's a source of great pain and that lasts. - Author: Michael Morpurgo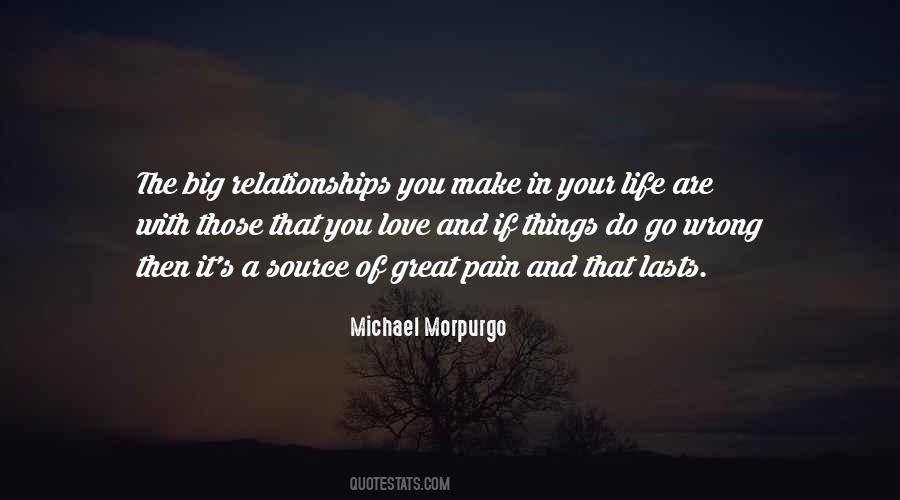 #75. A woman's belly is the garden of life. Her mind is the gateway to meaning. Her heart is the source of love. And her eyes are the light by which the whole world sees beauty. - Author: Toni Sorenson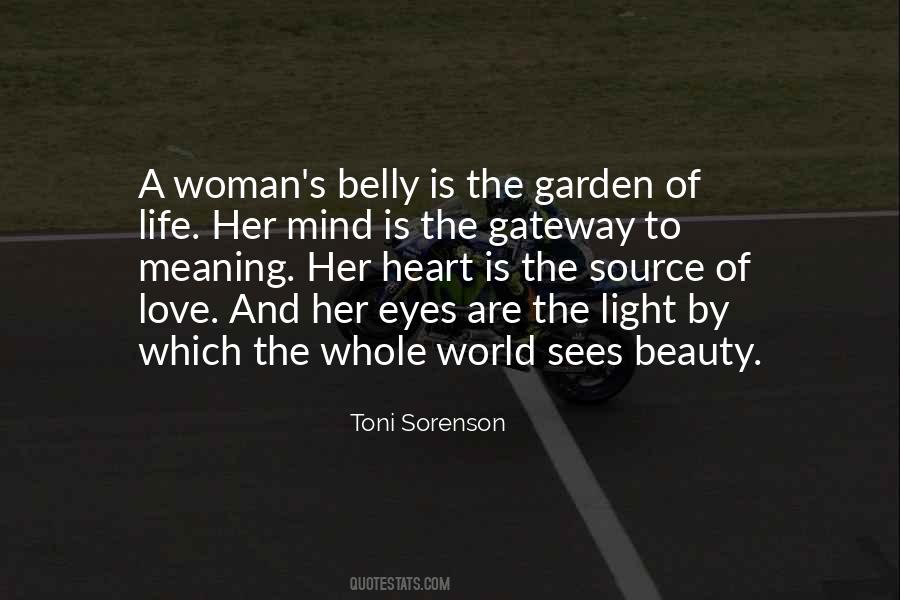 #76. In the process of creating what we want, in pursuit of our happiness, we are just destroying the very source of our life, this planet; we are making a bonfire out of it. But still we are not satisfied, nor are we any more joyful than what people were five hundred years ago. - Author: Sadhguru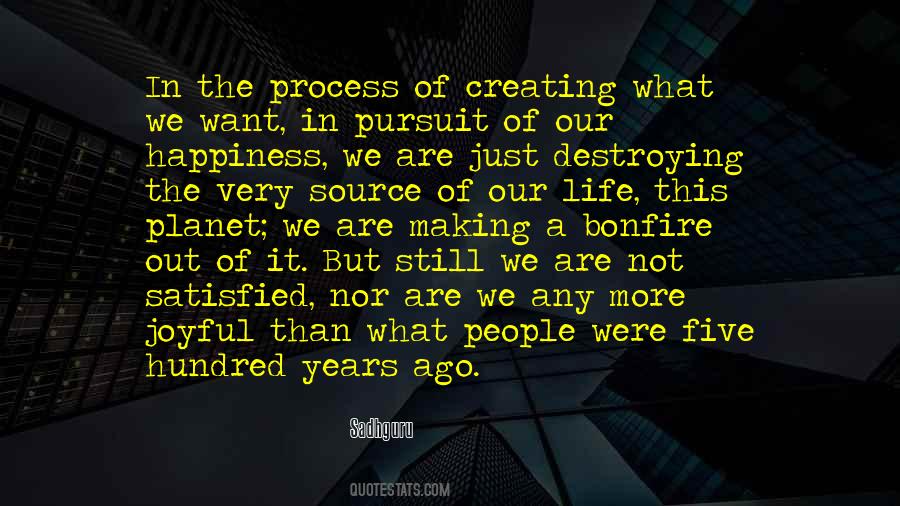 #77. The mind is the source of infinite power; to find it we have to mine it. - Author: Debasish Mridha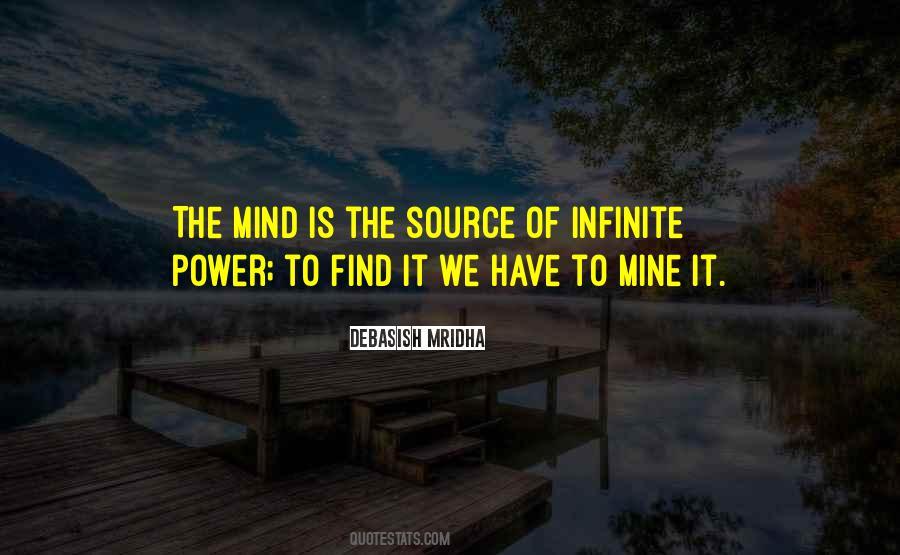 #78. The verdict you pronounce upon the source of your livelihood is the verdict you pronounce upon your life. - Author: Ayn Rand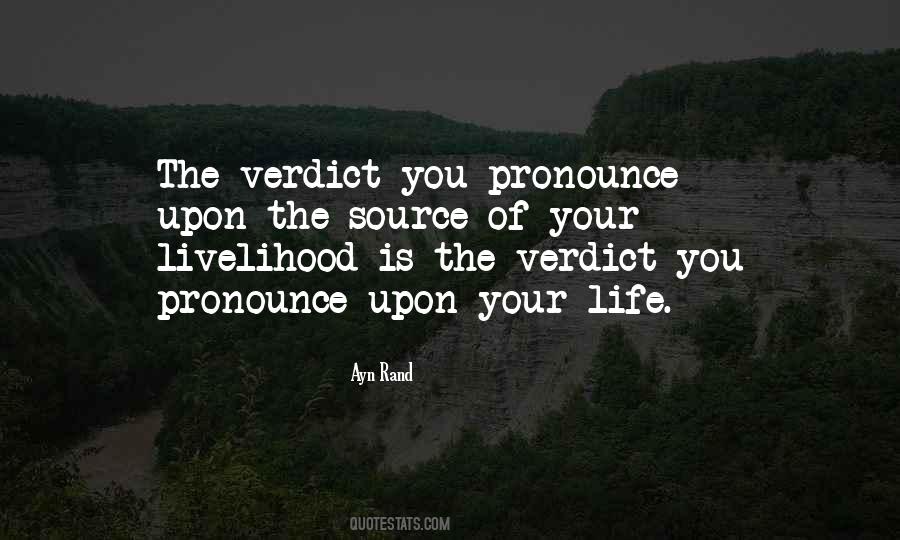 #79. This is a source of much embarrassment and puzzlement to me about myself. (It) probably requires psychoanalysis of why there is this aberration in my life. The rest of my conduct, I think you will agree, is not reflective of my driving record, and I apologized for it. - Author: Zulima Farber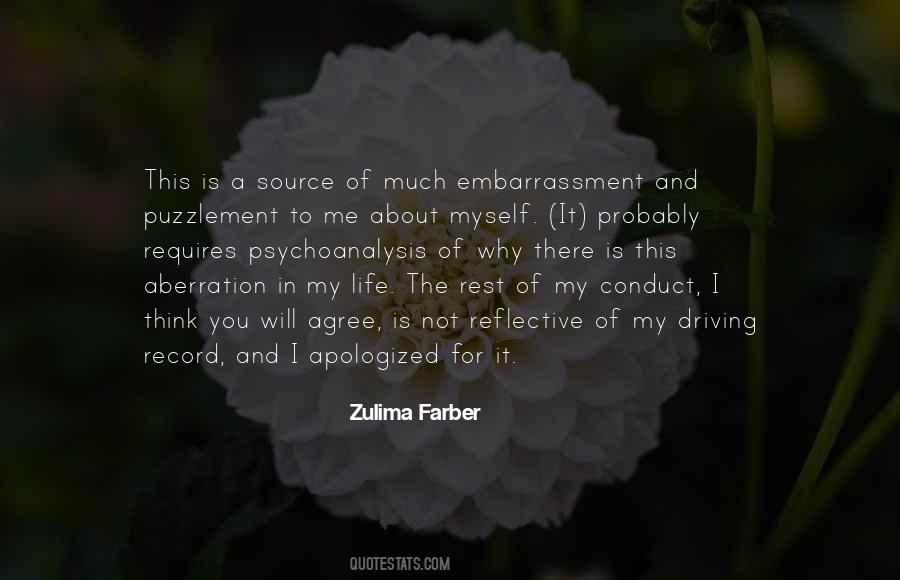 #80. If you have a drop of violence or anger in your mind, it can ignite a candle and be the source of violence, so be kind. - Author: Debasish Mridha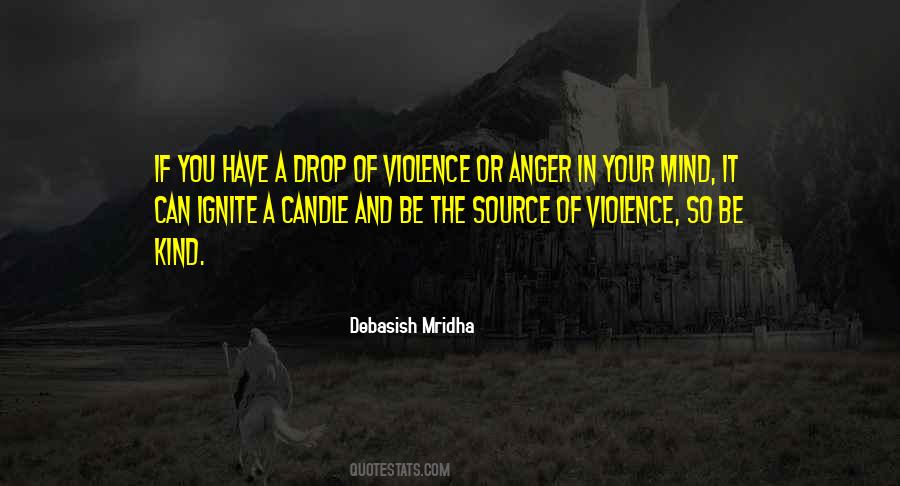 #81. The rubber industry is of much significance to our countries. For millions of our smallholders, the rubber tree is a tree of life, serving as a crucial source of income for earning a living and raising families. - Author: Thaksin Shinawatra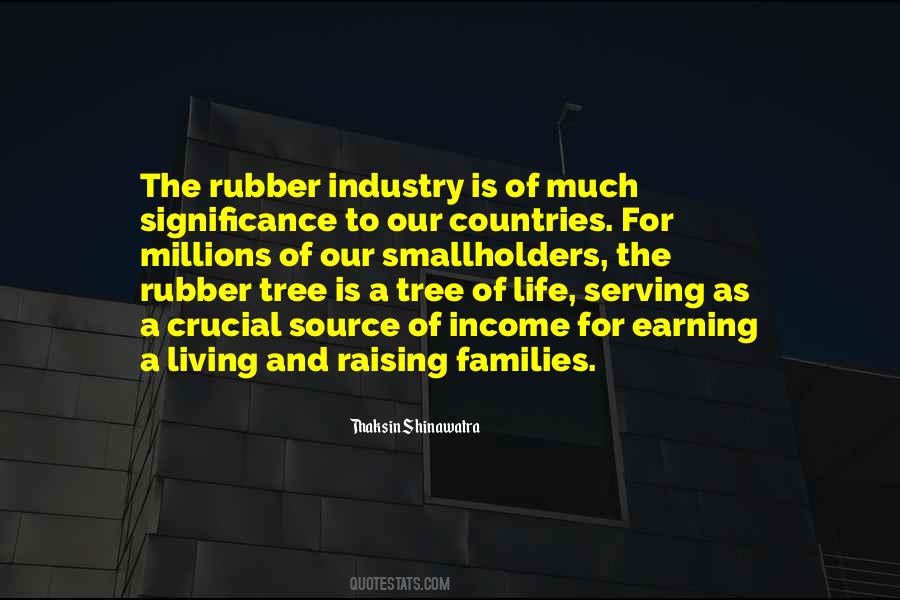 #82. My fear was like a stray dog, roving the neighborhood of my life, looking for a new source of worry. - Author: Danzy Senna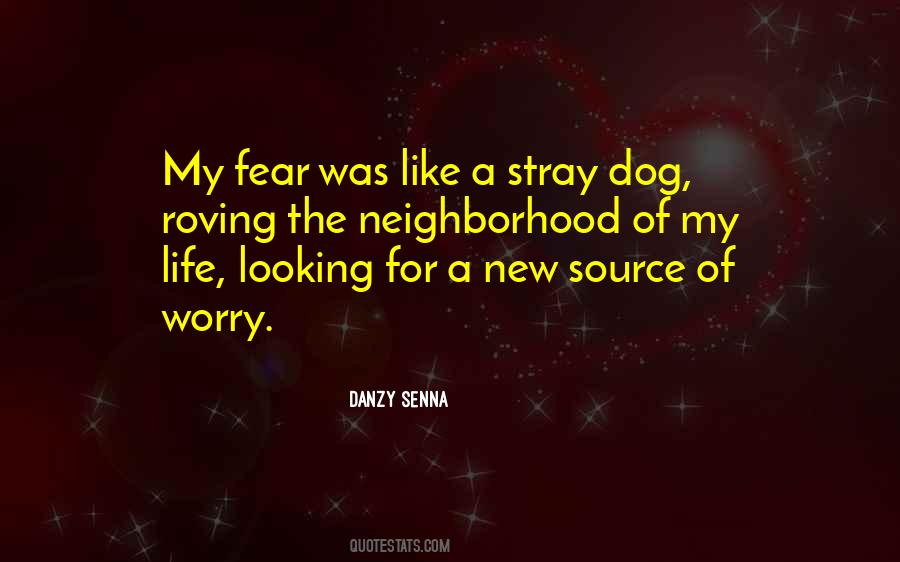 #83. If the bee disappeared off the surface of the globe, then man would have only four years of life left. No more bees, no more pollination, no more plants, no more animals, no more man. - Author: Albert Einstein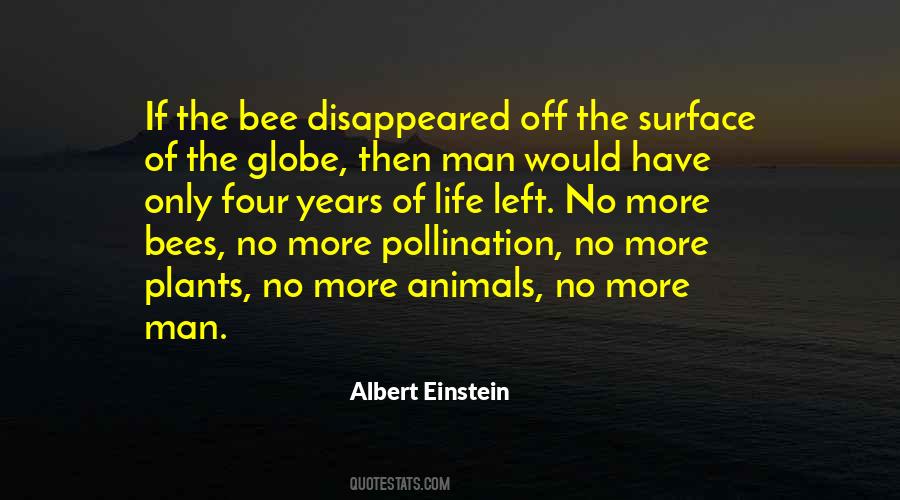 #84. I wanted, then, to become what I most admired, what now seemed most real to me. I wanted to be that exalted, complicated presence in someone's life, the familiar body, the source of another's existence. But I knew what I wanted was not always what I needed. - Author: Megan Mayhew Bergman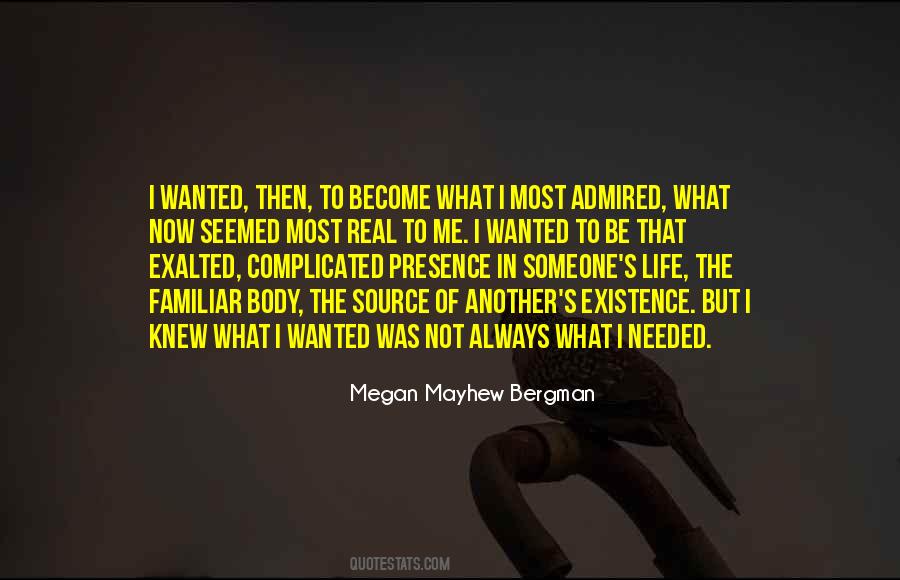 #85. Whenever you see the fear and sadness,
be there the source of love and kindness. - Author: Debasish Mridha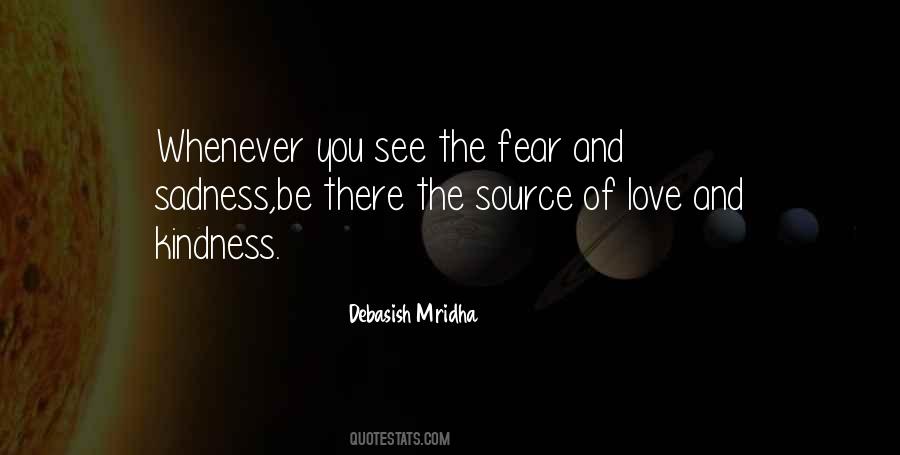 #86. Productive work is the central purpose of a rational man's life, the central value that integrates and determines the hierarchy of all his other values. Reason is the source, the precondition of his productive work, pride is the result. - Author: Ayn Rand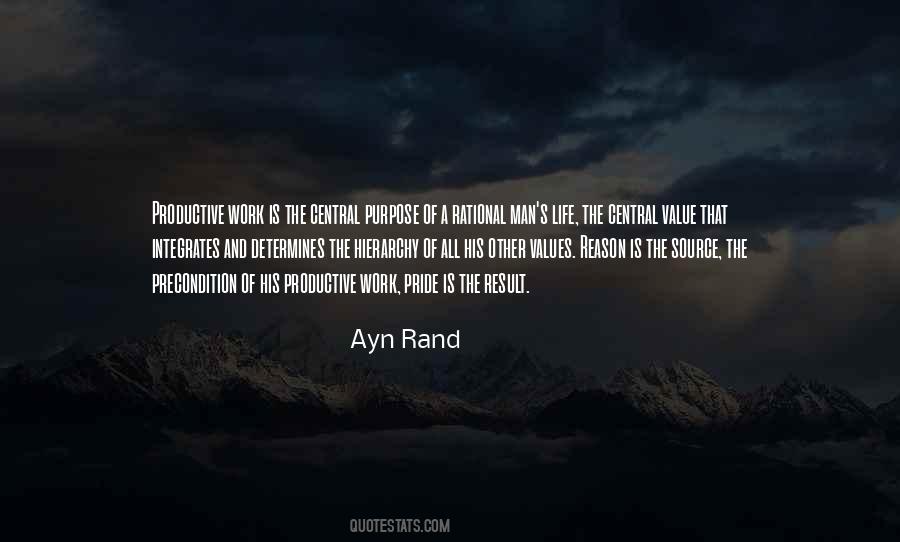 #87. If we truly think of Christ as our source of holiness, we shall refrain from anything wicked or impure in thought or act and thus show ourselves to be worthy bearers of his name. For the quality of holiness is shown not by what we say but by what we do in life. - Author: Gregory Of Nyssa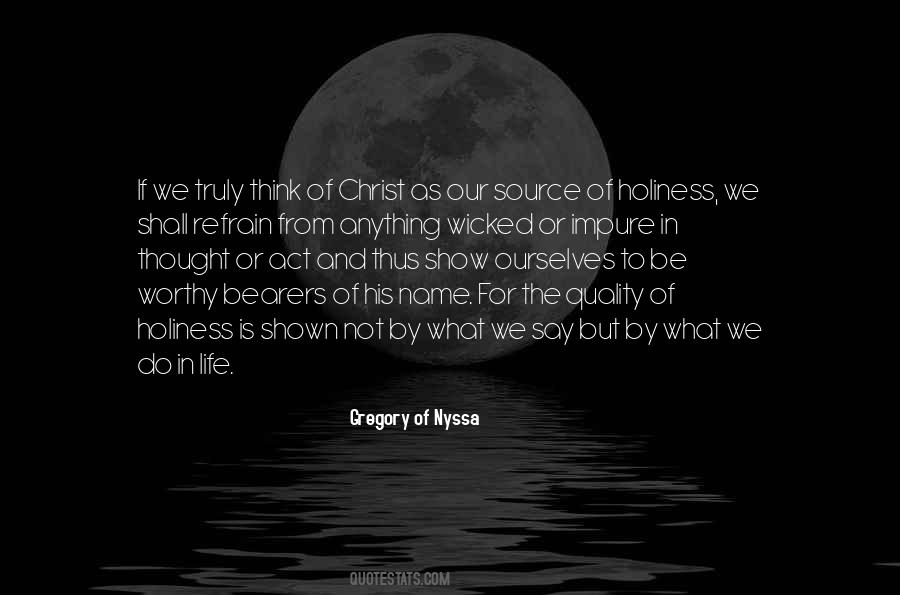 #88. Pure love is an unmediated, unmitigated, and unrevealing, but everlasting source of joy for the giver and for the receiver. - Author: Debasish Mridha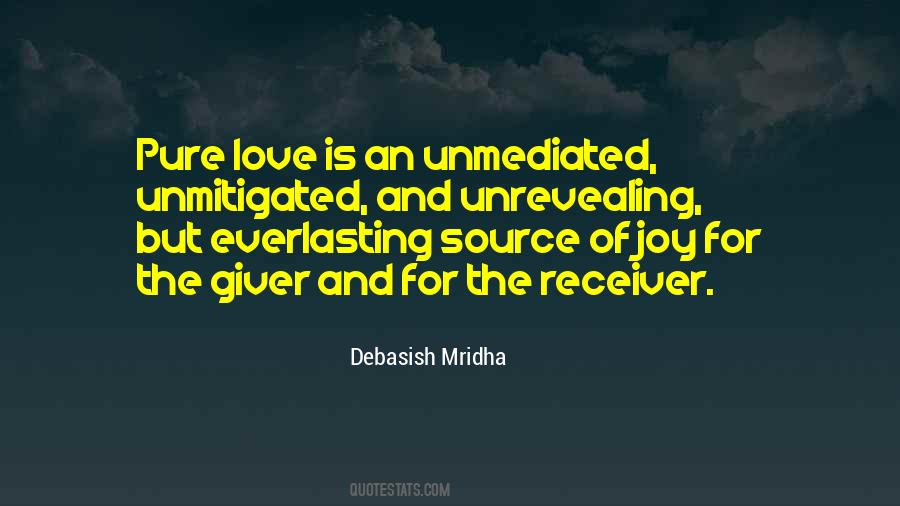 #89. Grace, not willpower, is what ultimately empowers us to live loving lives. Creativity, both in what spawns within the artist and the artifact, can be a vital source of that grace. - Author: Ronald Rolheiser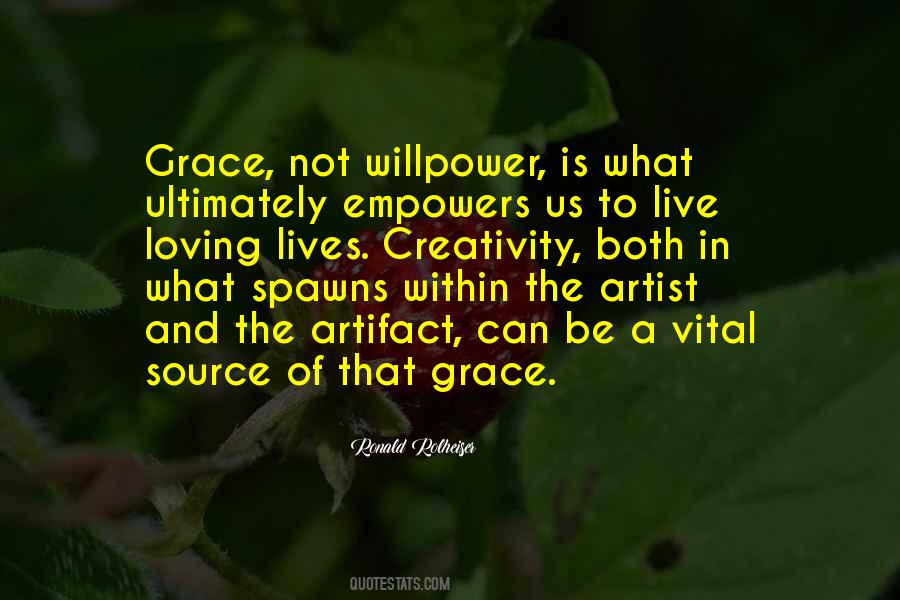 #90. On the surface, everyday life has become much more comfortable than ever before. Yet people still lead lives of quiet desperation. The source of this desperation is repression, a sense that you cannot be what you want to be, cannot feel what you want to feel, cannot do what you want to do. - Author: Deepak Chopra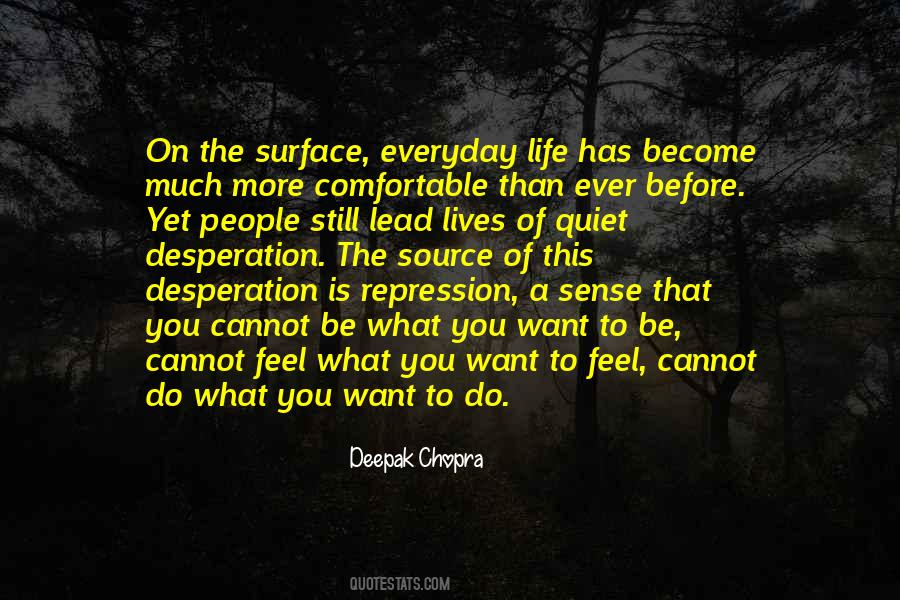 #91. Of all the many leaders I have met in the course of my life, none made a deeper impression on me than Nelson Mandela. His courage, compassion, humility and wisdom were without parallel on the world stage, and he himself was an enduring source of inspiration. - Author: Klaus Schwab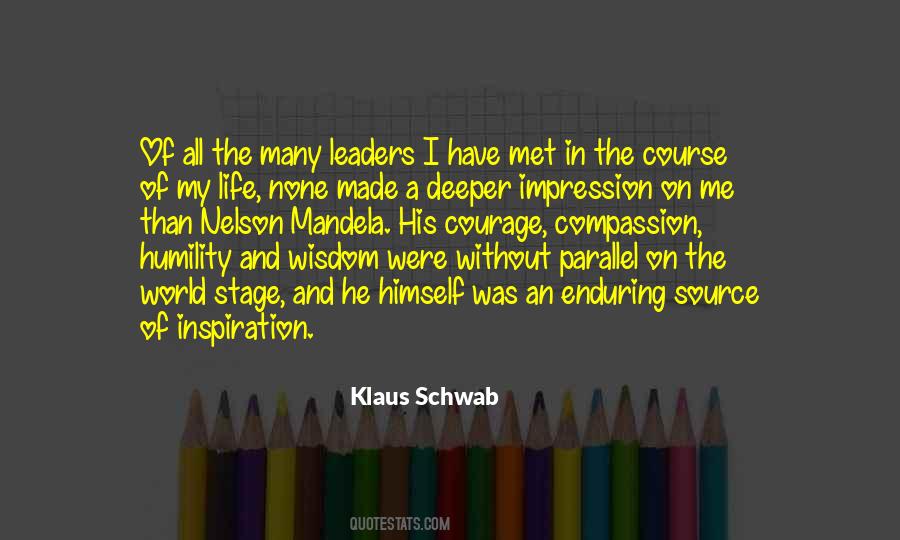 #92. Life is strewn with so many dangers, and can be the source of so many misfortunes, that death is not the greatest of them. - Author: Napoleon Bonaparte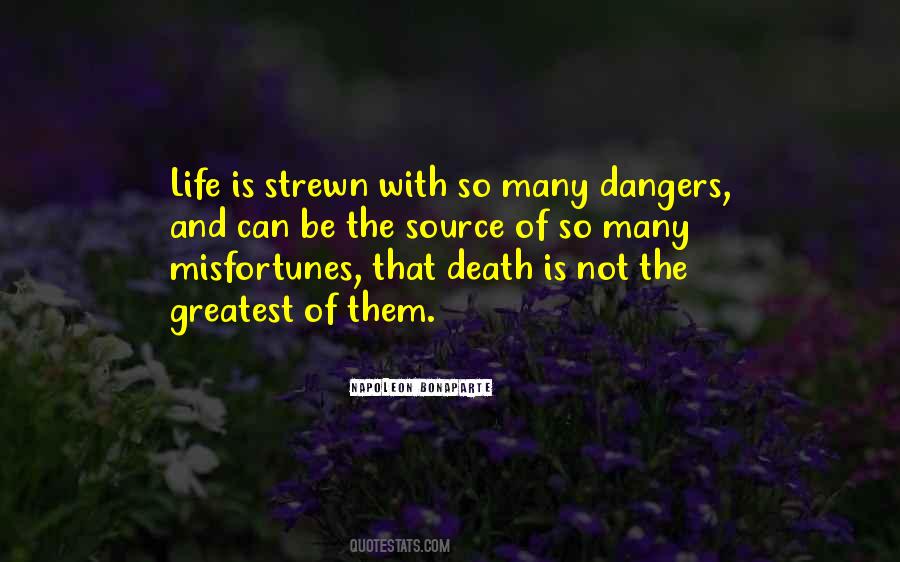 #93. I am not asking whether you know things about Him but do you know God, are you enjoying God, is God the centre of your life, the soul of your being, the source of your greatest joy? He is meant to be. - Author: David Lloyd-Jones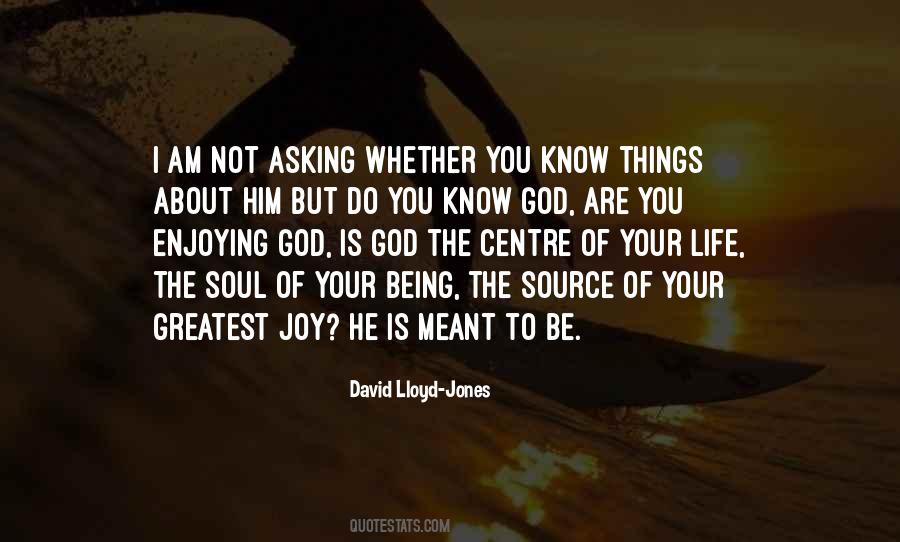 #94. Mindfulness has helped me succeed in almost every dimension of my life. By stopping regularly to look inward and become aware of my mental state, I stay connected to the source of my actions and thoughts and can guide them with considerably more intention. - Author: Dustin Moskovitz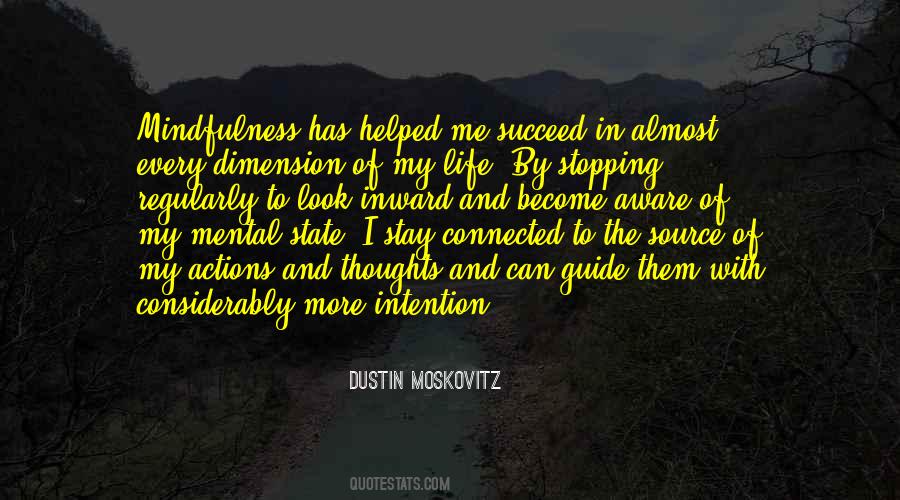 #95. First follow Nature, and your judgment frame
By her just standard, which is still the same:
Unerring nature, still divinely bright,
One clear, unchanged, and universal light,
Life, force, and beauty must to all impart,
At once the source, and end, and test of art. - Author: Alexander Pope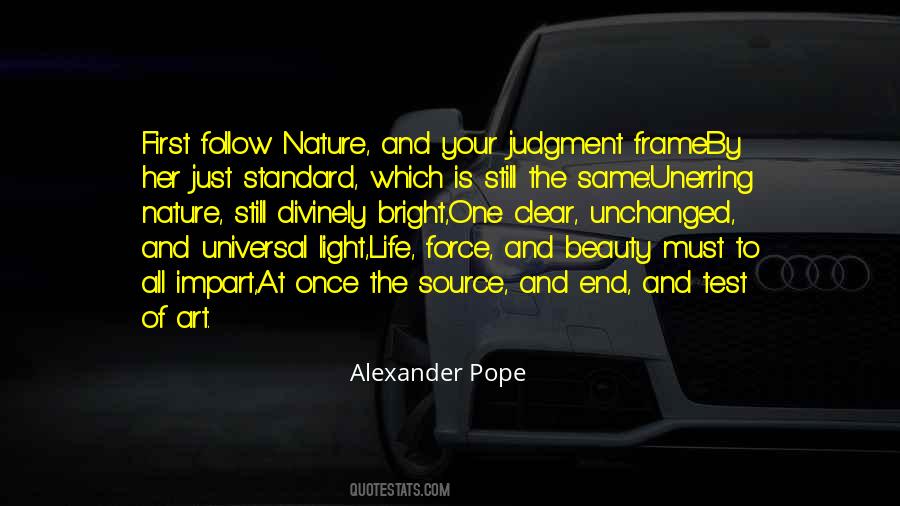 #96. Time is the source of all things - Author: Sunday Adelaja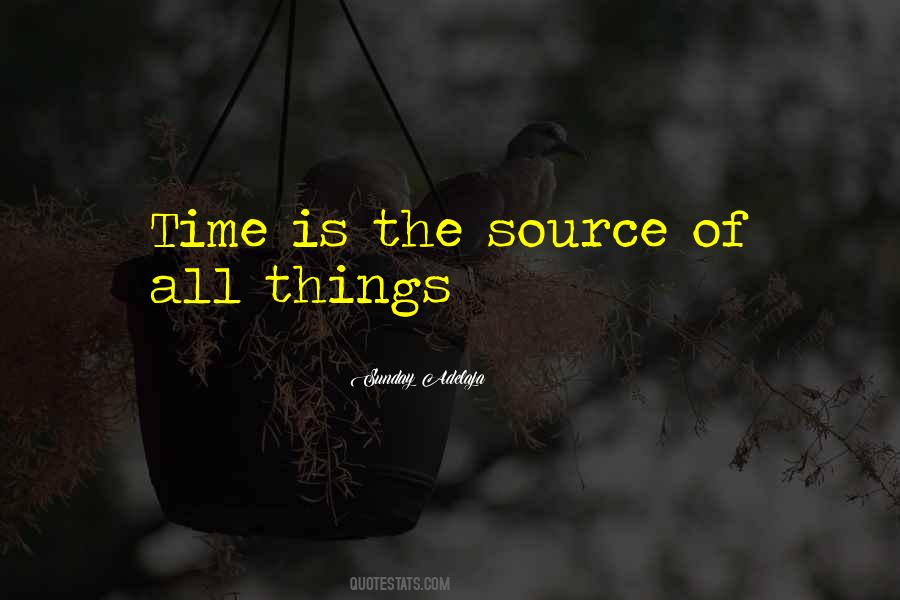 #97. But magic, like everything else, follows certain natural laws. Magic needs energy wherever it can find it. If no other source of energy is available, it will take the life force of the magician who created it. That is why every use of magic weakens the magician. - Author: Michael Scott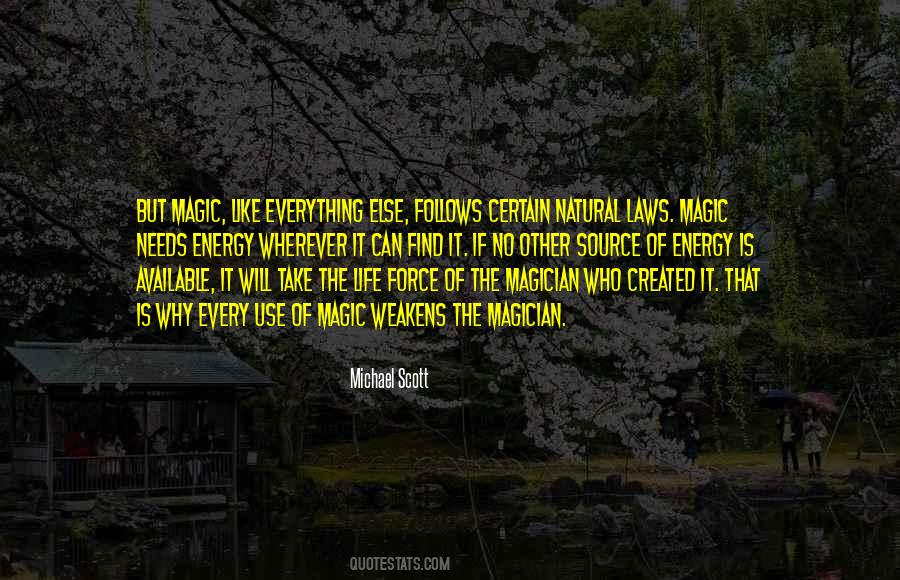 #98. If Christians are ever to be united, they must be united in Christ, their living head and the source of their spiritual life. - Author: Philip Schaff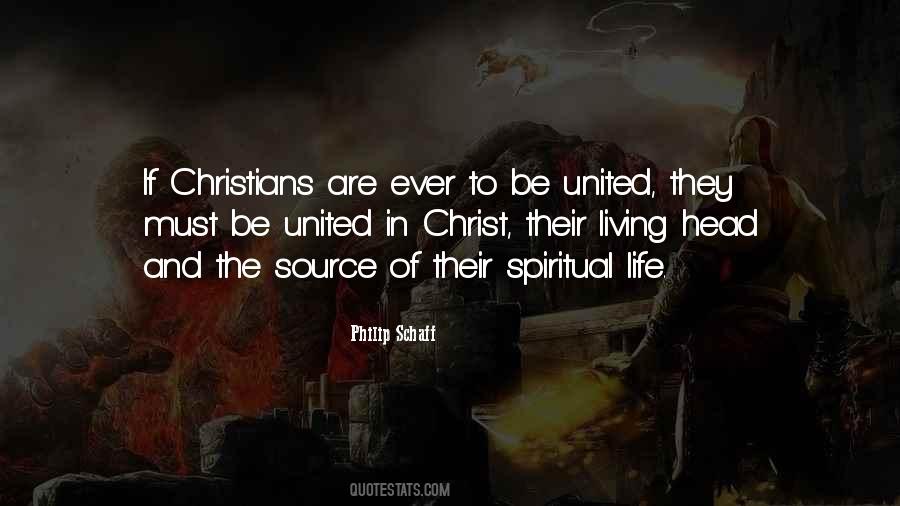 #99. Your intelligence is so deeply entangled with the social identification that you have taken on, your brains are not working in line with the life within you; it is working against your own life. That is the source of misery. - Author: Jaggi Vasudev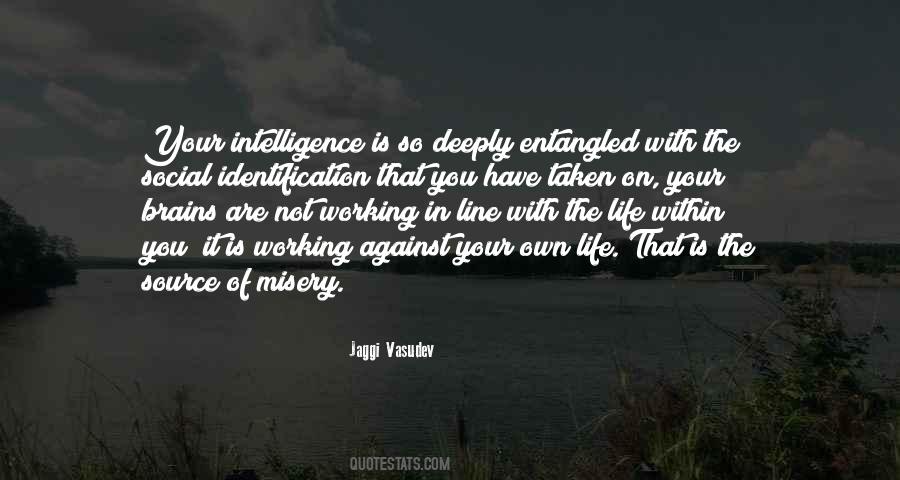 #100. The inner woman is the source of healing. The inner woman is the source of silence. The inner woman is the source of love. The inner woman is the source of belongingness with life. Embracing the inner man and woman is to discover our inner roots and wings. - Author: Swami Dhyan Giten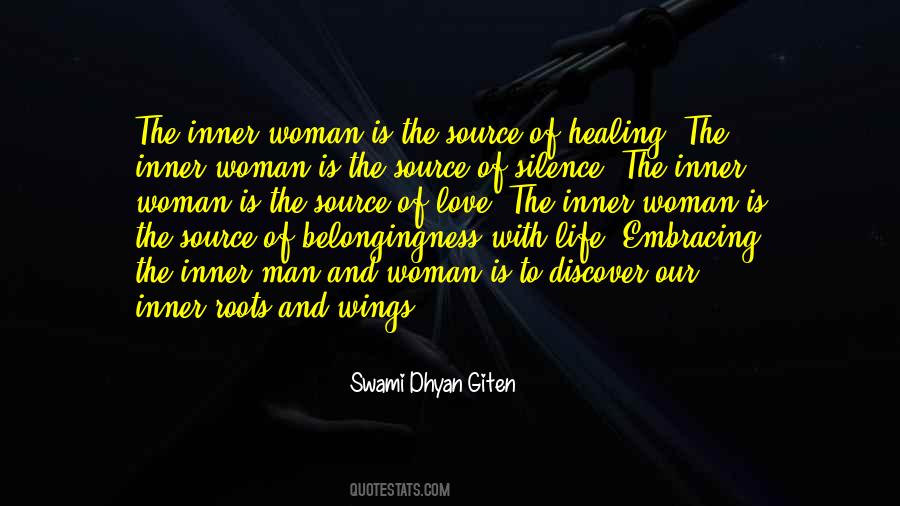 Famous Authors
Popular Topics