The Interview Process Famous Quotes & Sayings
List of top 29 famous quotes and sayings about the interview process to read and share with friends on your Facebook, Twitter, blogs.
Top 29 Quotes About The Interview Process
#1. I never realized it until I watched an interview, but sometimes my brain stutters between thoughts, and for some reason it comes out as an 'ummmm.' I'm hoping it's because I'm so smart, and there's just too much information to process, but it's more than likely just because it's a small processor. - Author: Justin Baldoni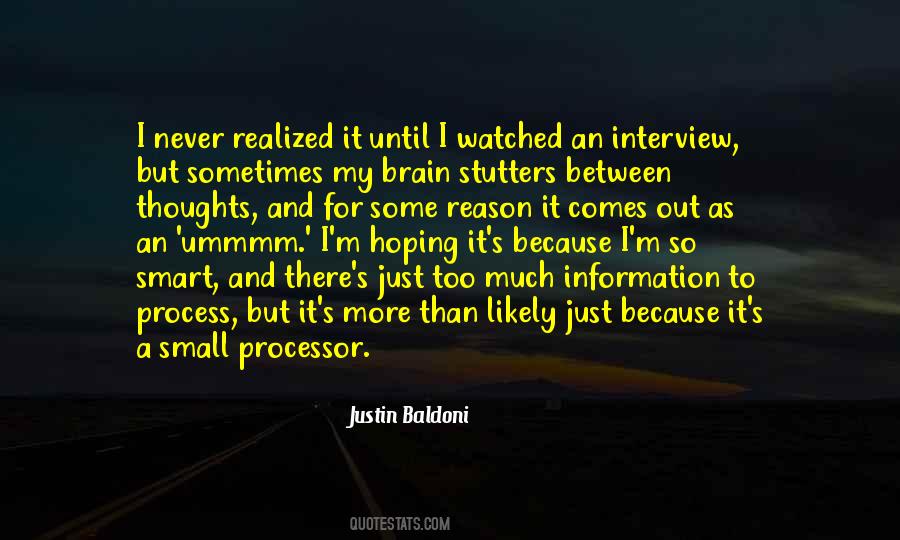 #2. If you can't relax during your interview, then nothing you do to prepare will matter. Being yourself is essential to the selection process, and interviewers will feel it if you're too nervous. Showing fear or anxiety appears weak compared to a relaxed smile and genuine confidence. - Author: Travis Bradberry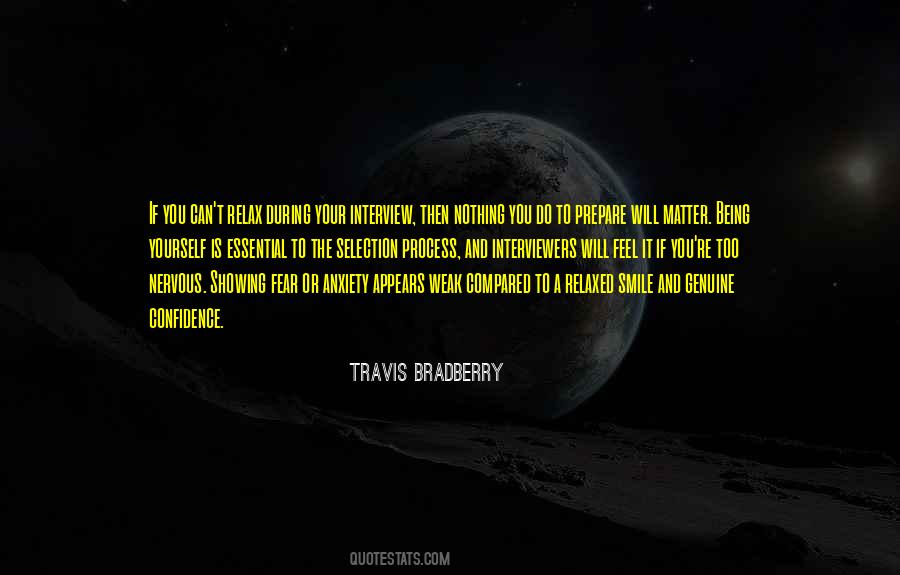 #3. Interview - two years of practicing being brave and putting myself out there - and vulnerability is still uncomfortable and falling still hurts. It always will. But I'm learning that the process of struggling and navigating hurt has as much to offer us as the process of being brave and showing up. - Author: Brene Brown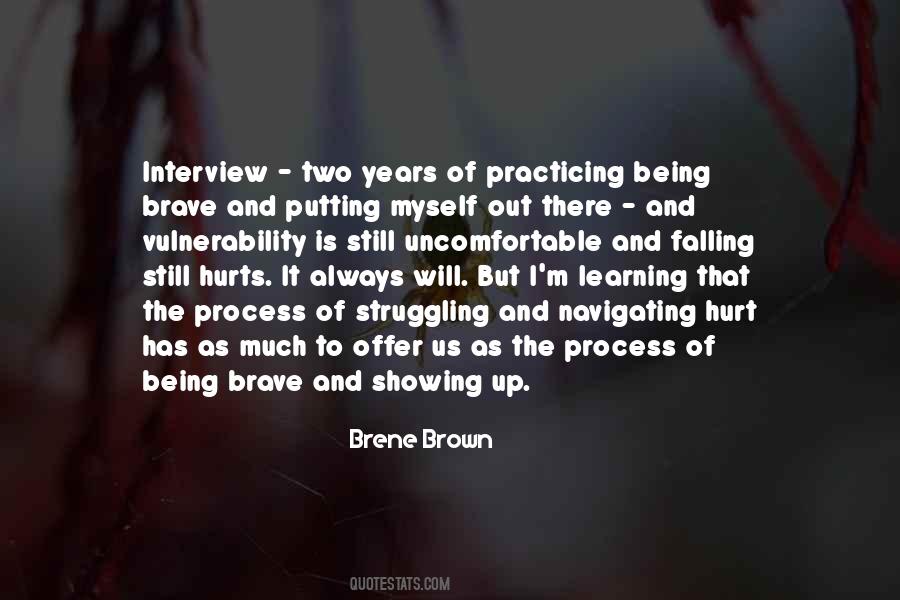 #4. The commission process in America and England is different. In America, they do it through an interview process, and it's really based on whether they like you or not. I mean, it's nothing to do with whether you do the best scheme or the worst scheme. - Author: Zaha Hadid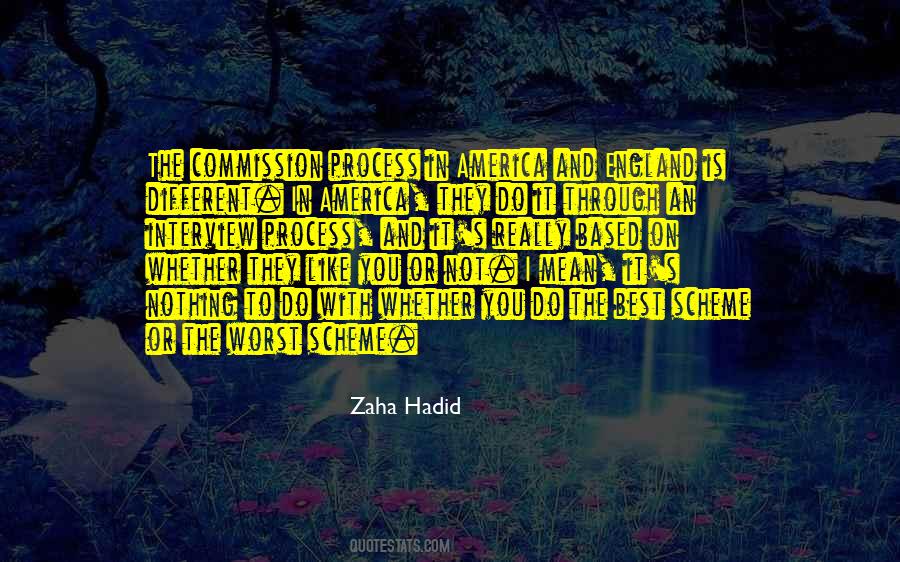 #5. I'm just not political. I have opinions, but there's nothing about the process that has ever interested me. I'm 22, and this is the first interview I've ever done in my life. - Author: Jenna Bush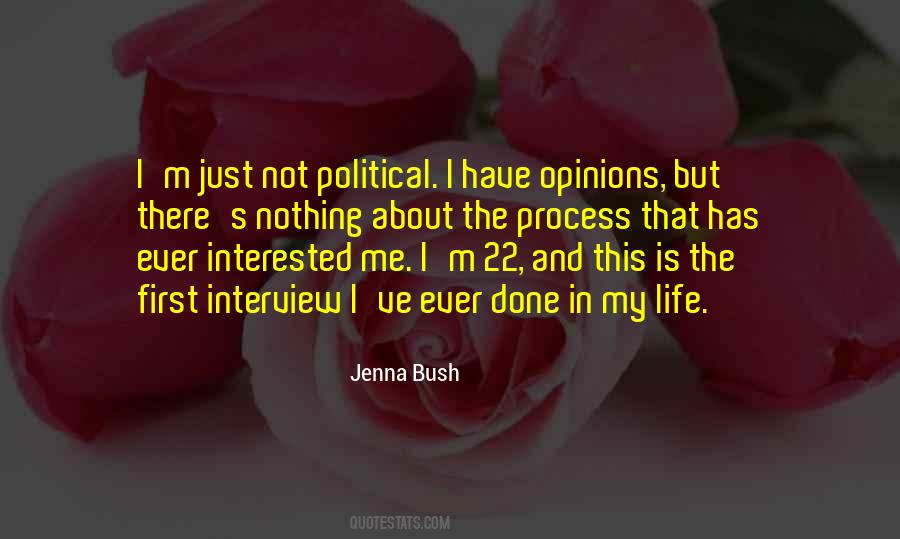 #6. Creative work is often driven by pain. It may be that if you don't have something in the back of your head driving you nuts, you may not do anything. It's not a good arrangement. If I were God, I wouldn't have done it that way.
[Interview, The Wall Street Journal, Nov. 20, 2009] - Author: Cormac McCarthy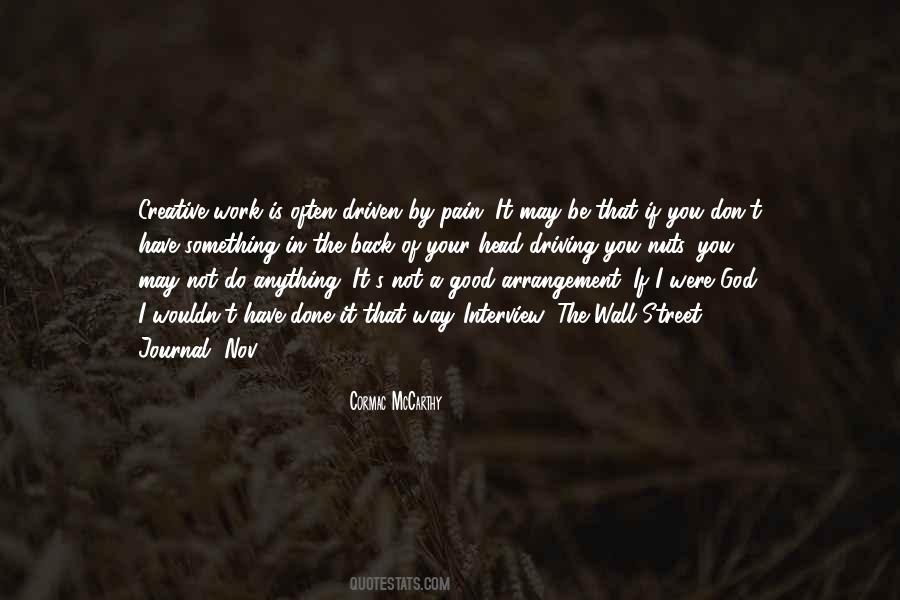 #7. The government has completed the entire process to do away with interviews for lower rank jobs. There will be no requirement of interview for Group D,C and B non-gazetted posts in central government. - Author: Narendra Modi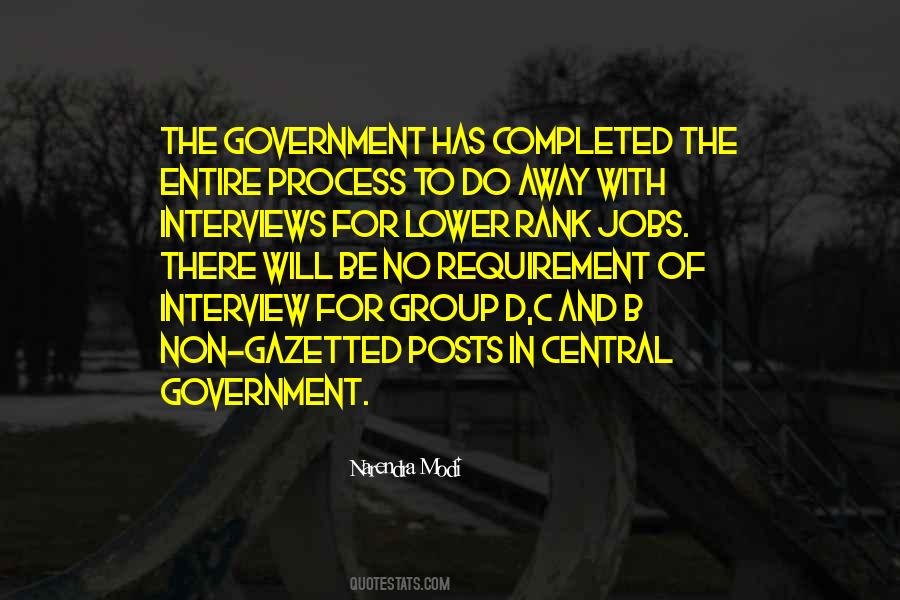 #8. I was either going onstage or going into an interview or getting on a plane. You can't really feel everything fully when you don't have the time to process. - Author: Meredith Brooks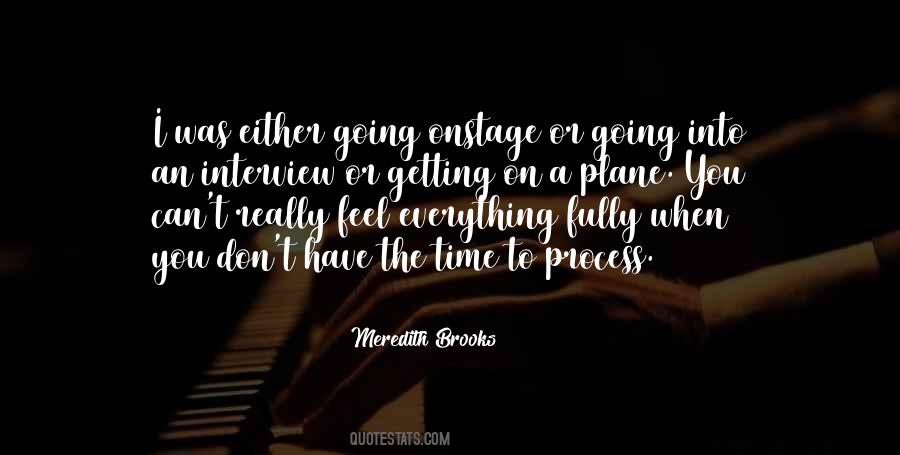 #9. Ambrose, your presence is the horseshit frosting on the horseshit cake that is the admissions interview process. - Author: Patrick Rothfuss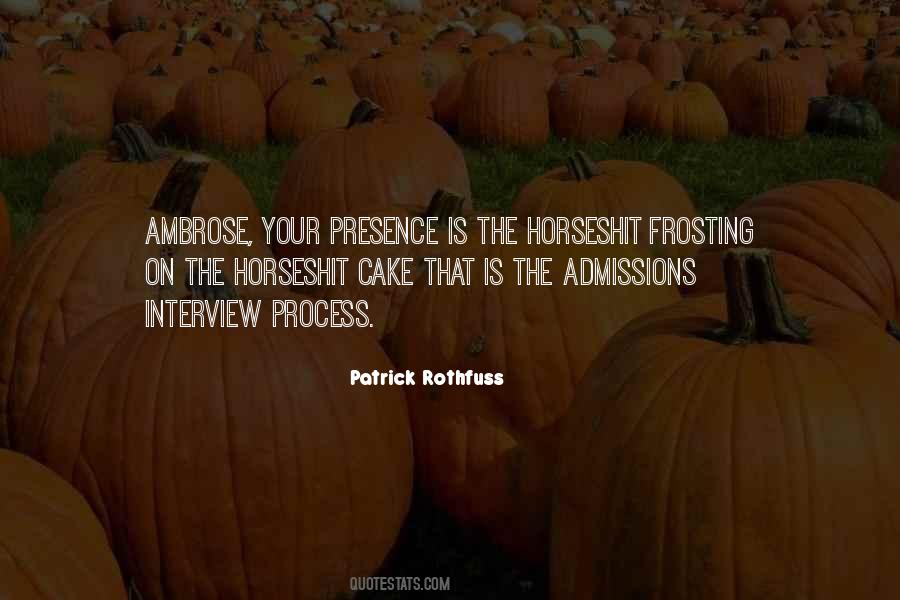 #10. My first reaction at the very idea of this interview was to refuse to talk about photography. Why dissect and comment a process that is essentially a spontaneous reaction to a surprise? - Author: Marc Riboud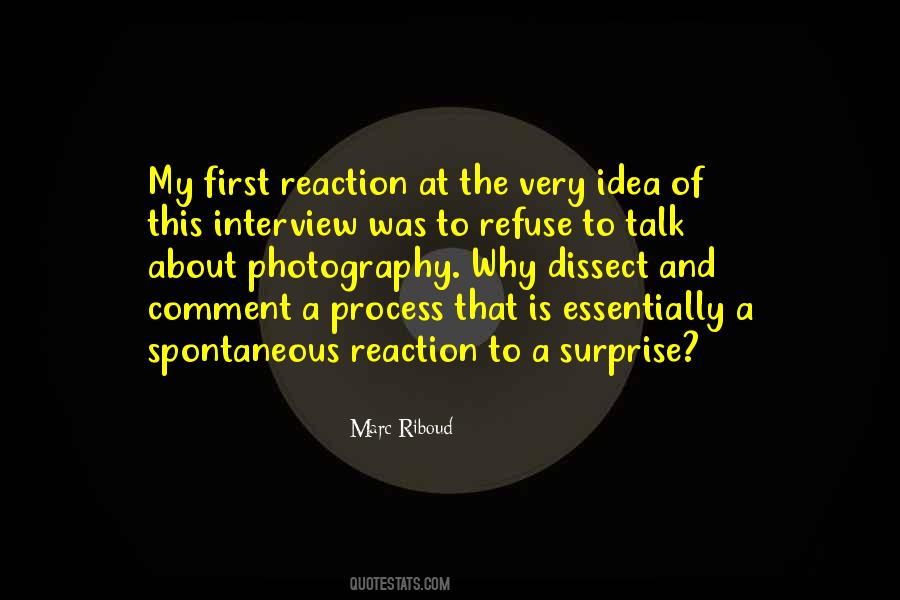 #11. I've been asked to interview for many managing jobs, and I never said yes because I was never serious about it, and I thought it would be wrong to go through that process. - Author: Cal Ripken Jr.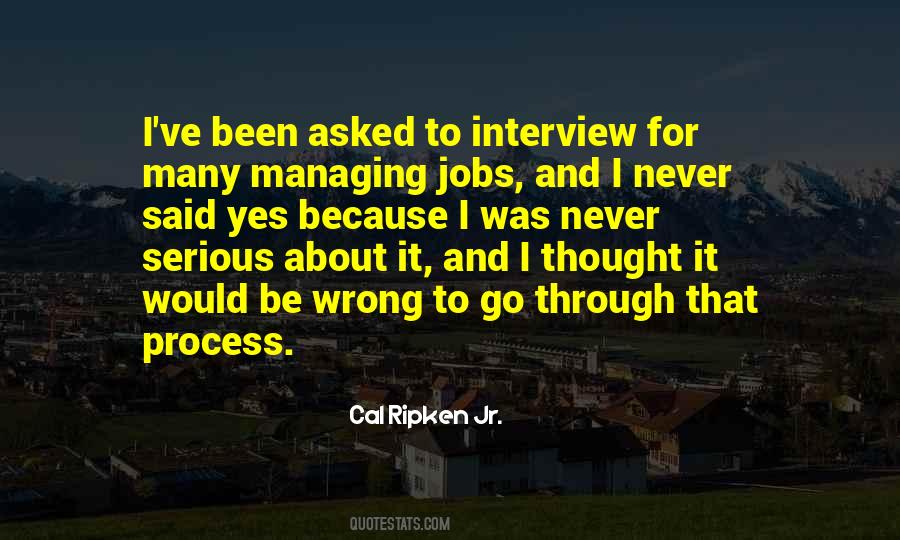 #12. We had been texting for exactly thirteen minutes, asking random questions, trying to figure out if we knew any of the same people, or if we liked the same kind of music--the usual interview process you go through when you're trying to get the job as boyfriend. - Author: Jason Reynolds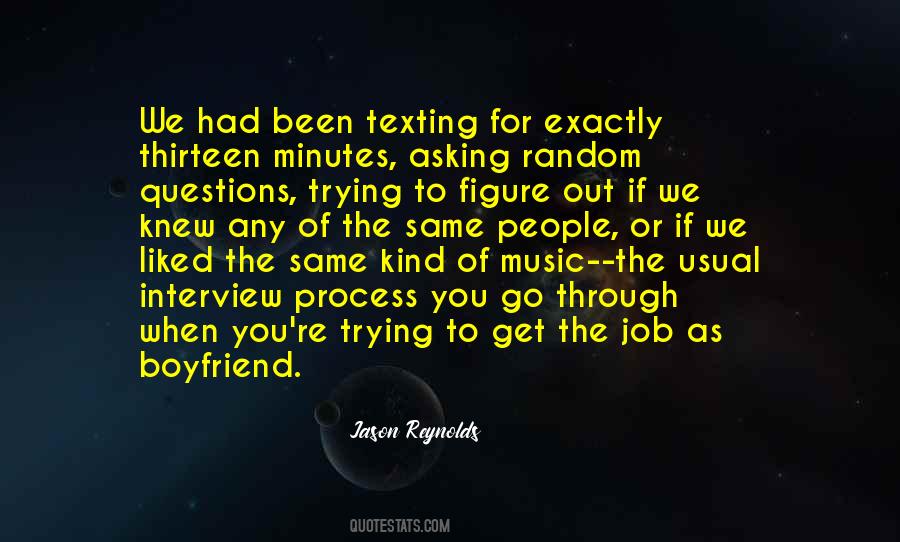 #13. The impression I got during the research and interview process was that they are trying to own the disease and therefore own the cause which can ultimately be more profitable for some corporations and fund-raising groups. - Author: Ravida Din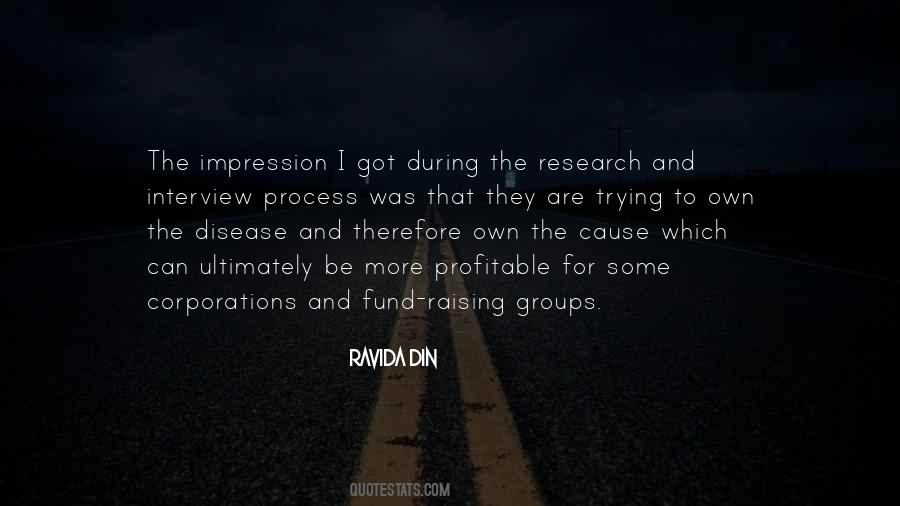 #14. [A]lways get to the dialogue as soon as possible. I always feel the thing to go for is speed. Nothing puts the reader off more than a big slab of prose at the start.
(Interview, The Paris Review, Issue 64, Winter 1975) - Author: P.G. Wodehouse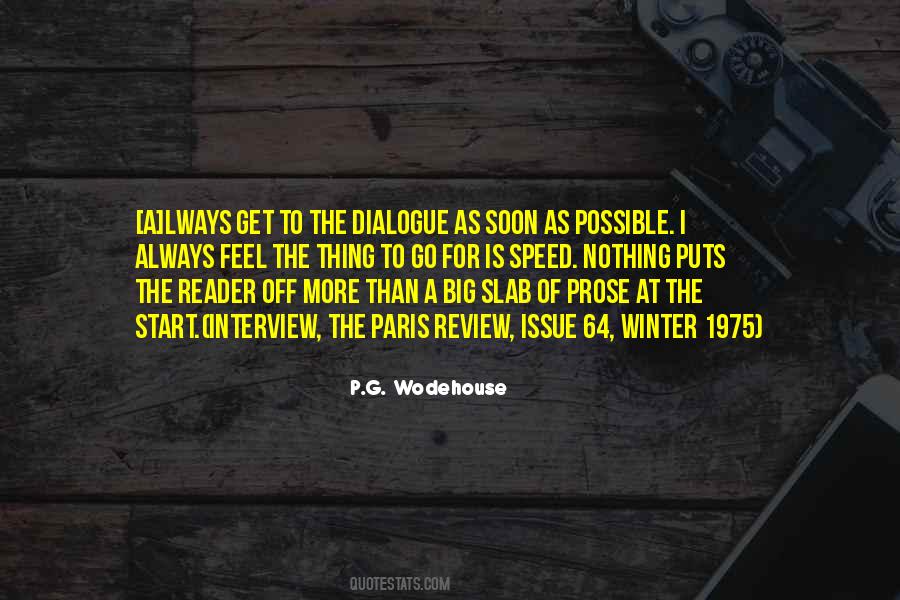 #15. So Lily's mouth would open and nothing would come out, then Louisa would start rattling on about meeting her grandmother or whether she had eaten something and she had realized she was on her own. - Author: Jojo Moyes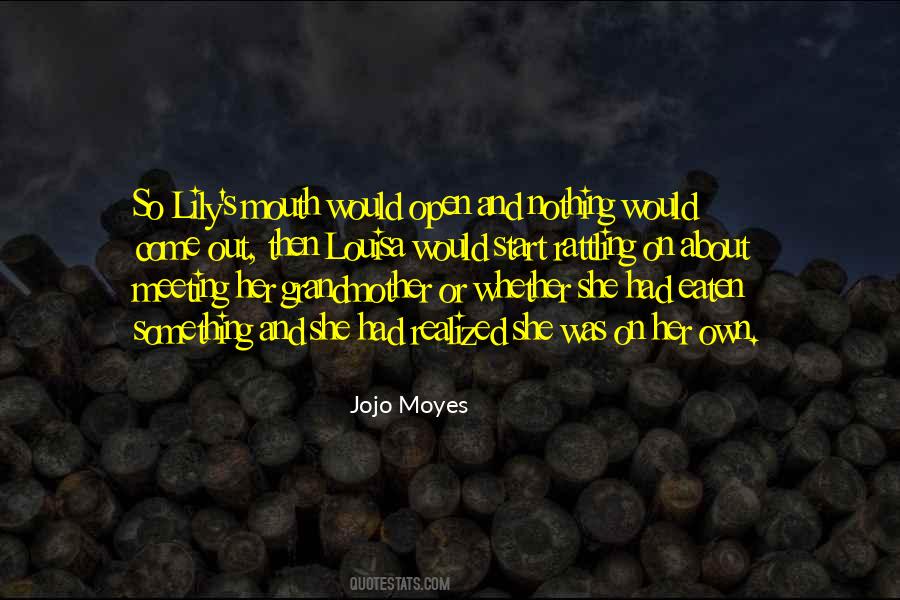 #16. I'm a writer, so I interview people all the time, and I think of it as being a very creative process. Giving interviews is actually one of the most creative parts of the film promotion process. - Author: Aaron Rose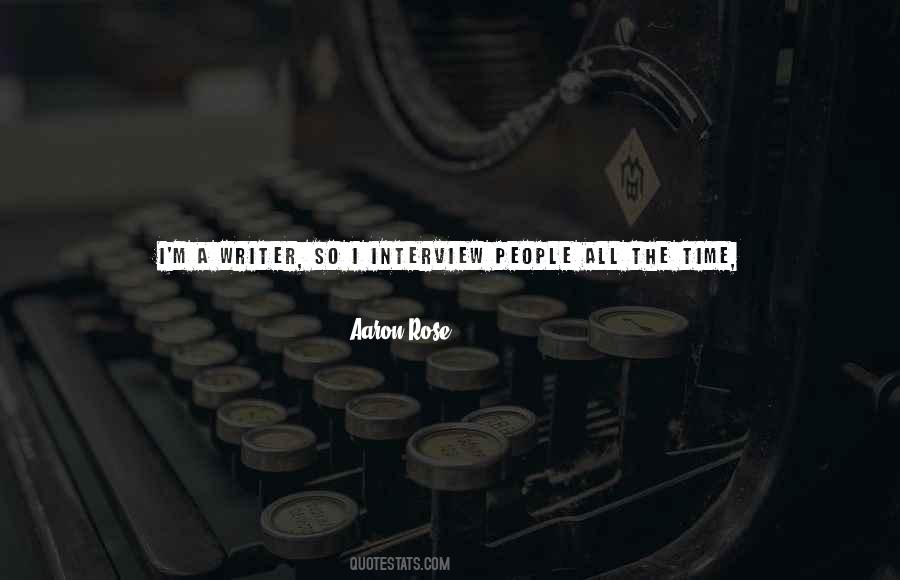 #17. Never lived up to my potential. - Leslie Sterling - Author: Rachel Fershleiser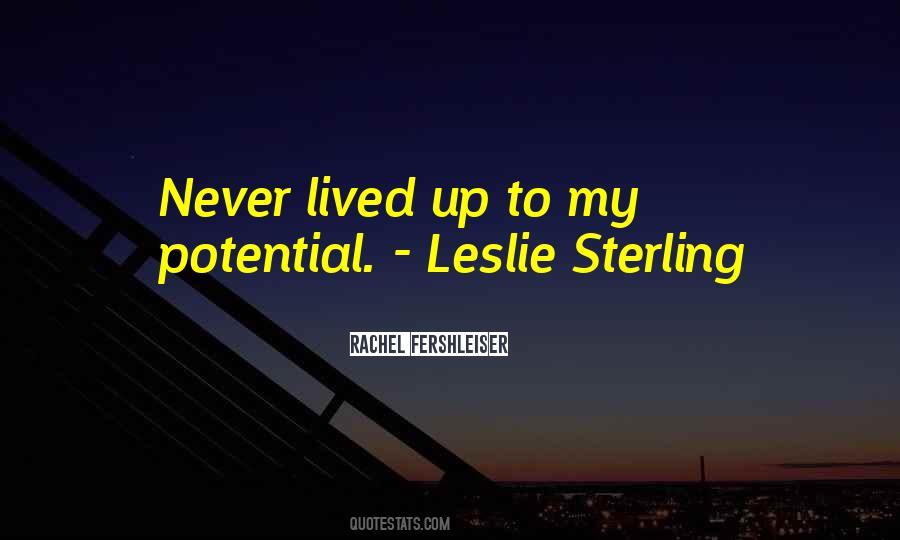 #18. Where does motivation come from? "It starts with a spark," Daniel Coyle told me in an interview. "You get a vision of your future self. You see someone you want to become ... It's a very mysterious process. - Author: Jeff Goins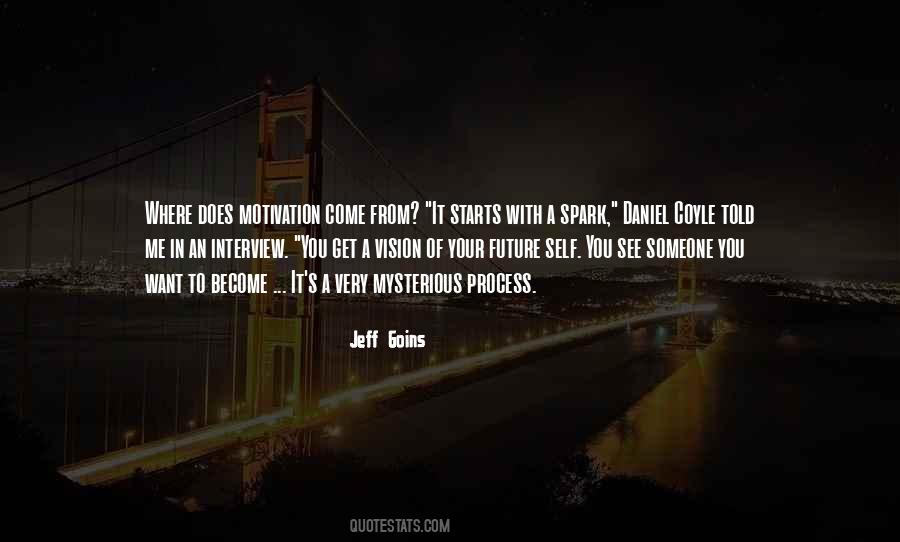 #19. Dimly lit restaurants always make me think they're trying to hide the food. - Author: Michael Kurland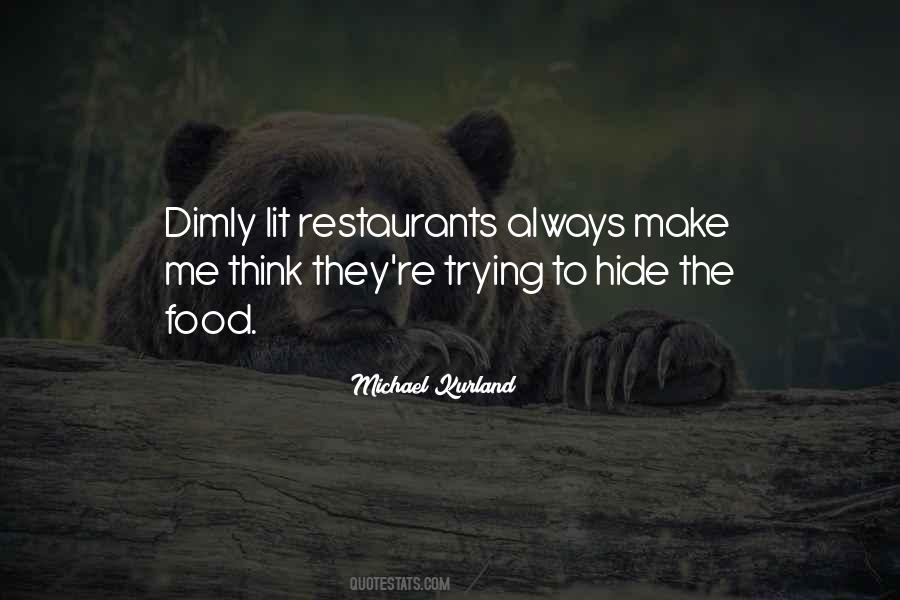 #20. Writing is thinking. To write well is to think clearly. That's why it's so hard.
(Interview with NEH chairman Bruce Cole, Humanities, July/Aug. 2002, Vol. 23/No. 4) - Author: David McCullough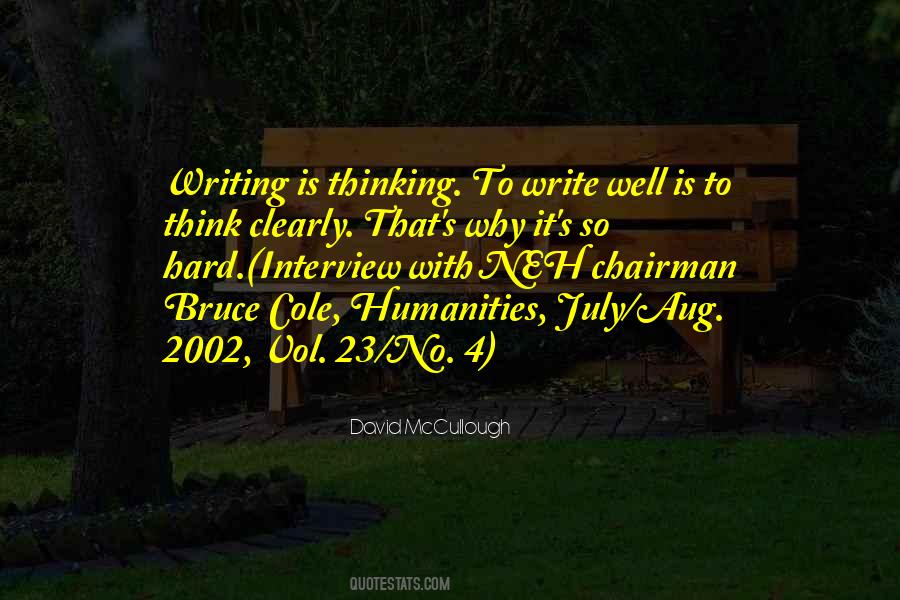 #21. I don't ask for information that I probably wouldn't be able to process even if it were granted to me.

--Aug 2016 interview, when asked what might be in store for us after the big sunset - Author: Leonard Cohen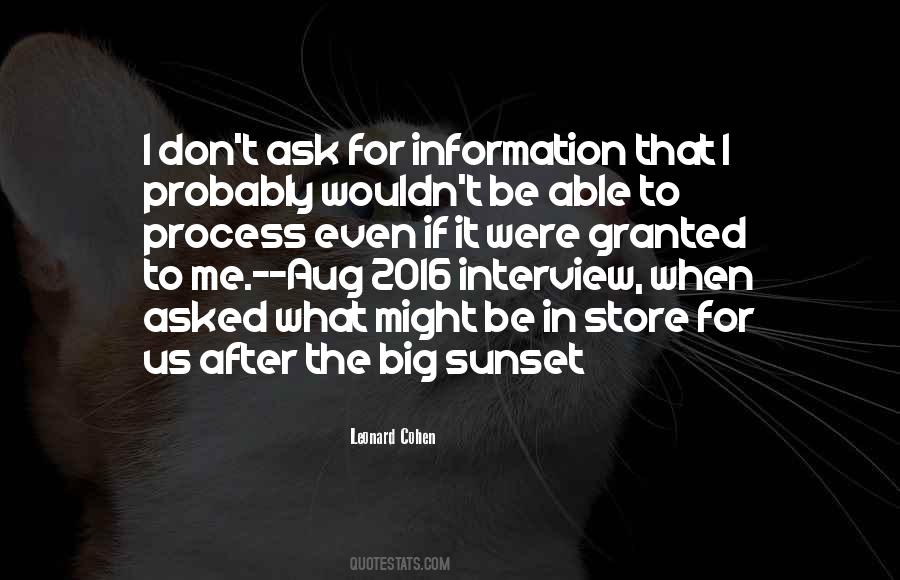 #22. We had a very exhaustive, extensive search for the guy that is going lead our football team over the next few years. We spent about two months in an in-depth interview process, and Bret came out with flying colors. We are absolutely thrilled that he is our head coach. - Author: Ron Jaworski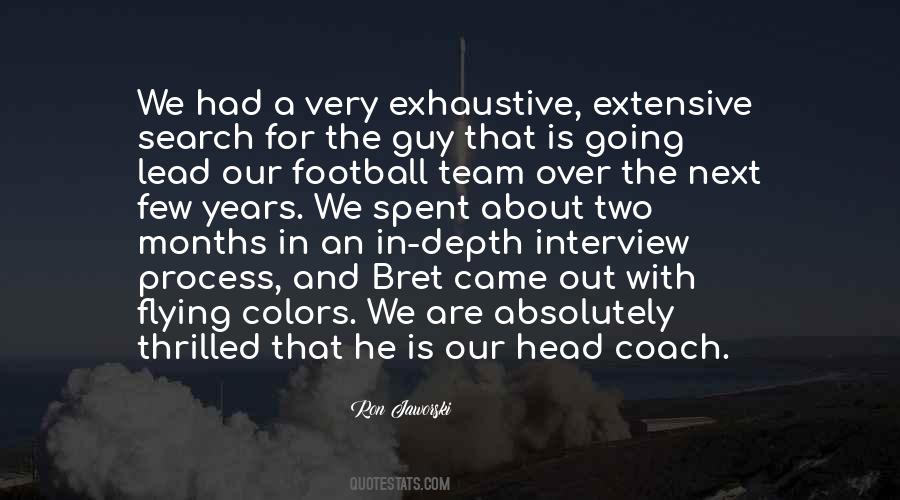 #23. When it was too late for rescue, it was still early enough for revenge. - Author: Kazuo Ishiguro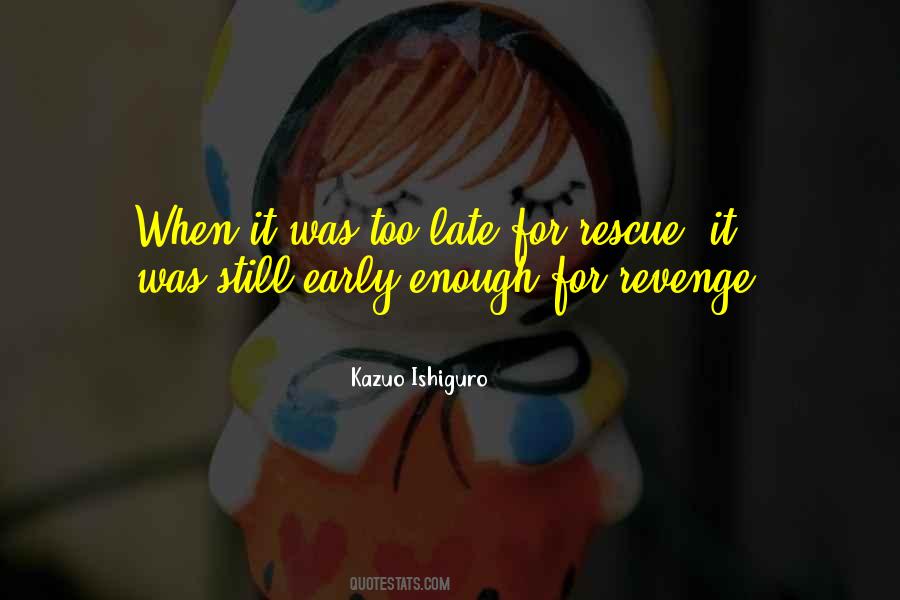 #24. It makes me nuts, the idea that if you put a political struggle at the heart of your book, then it has to be that the author - me - is trying in some way to push my views onto my readers. - Author: Ruth Ozeki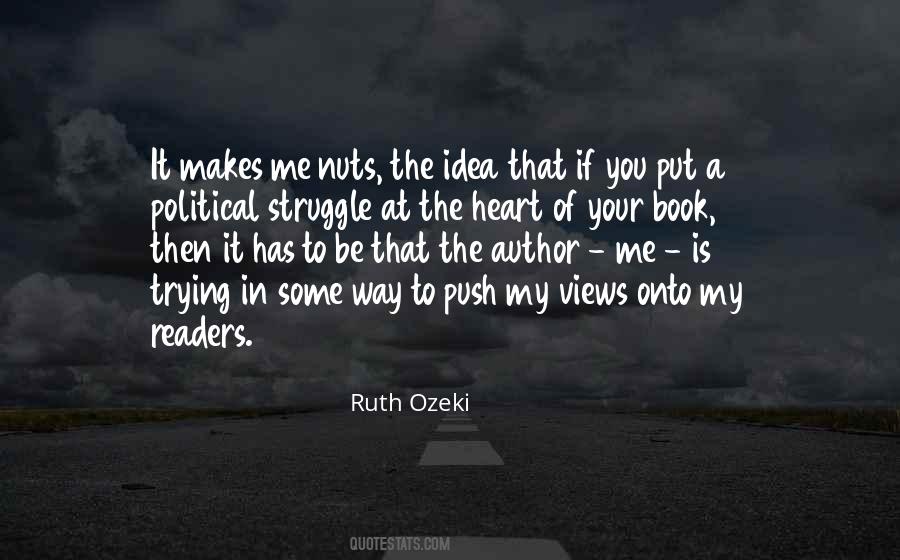 #25. All of our TaskRabbits go through a vetting process, which includes an online application, a video interview, a series of background checks, and then an online quiz that they have to pass before they're activated on the site. - Author: Leah Busque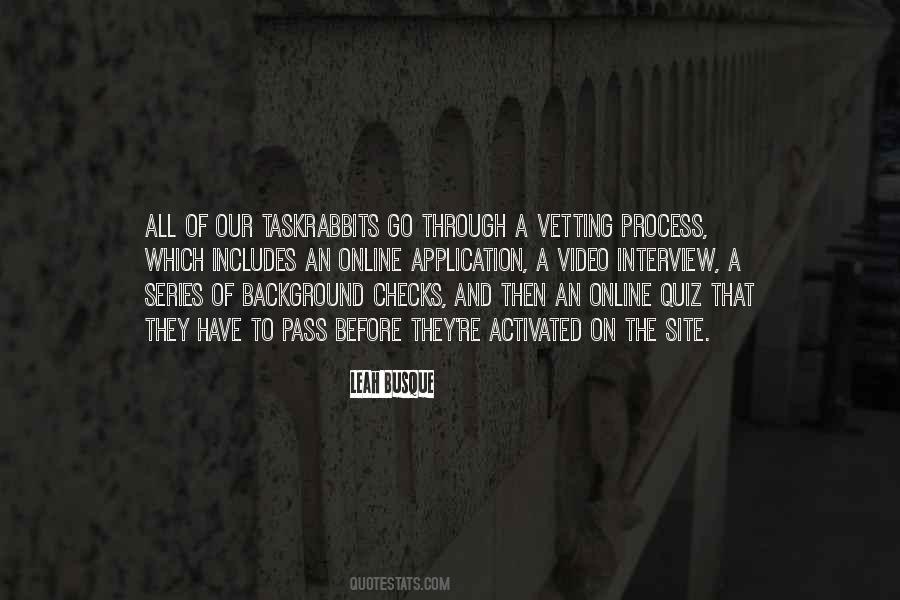 #26. What I really mean is that actors do the interview process because they have to. It's a good bargain: If I can do this part then I'll sell it. I just wish it wasn't me who had to do it because it feels very unnatural. - Author: Kristen Stewart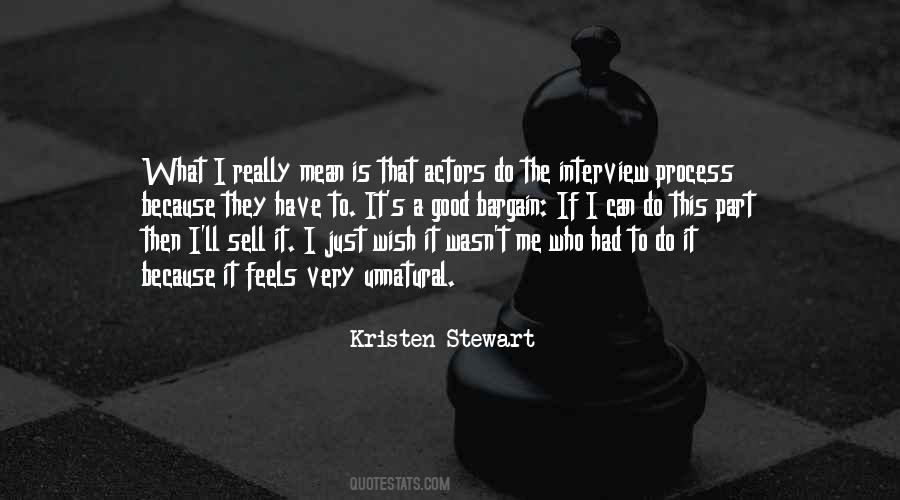 #27. Deadlines help me, but my muse hates them. My muse functions in fits and starts, and tends to take very long vacations. Deadlines are like a hot poker to his ass. They force us both to sit down and write, which is what it takes to do this. - Author: Alistair Cross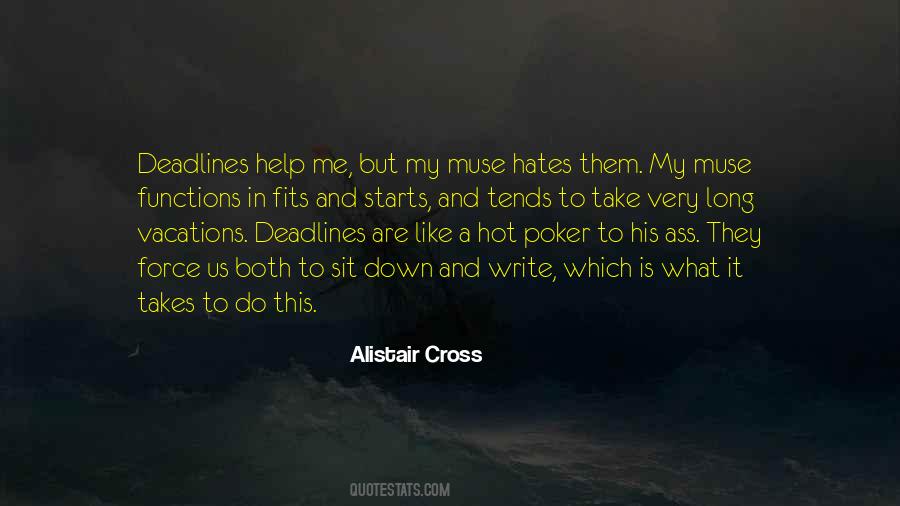 #28. Any man who keeps working is not a failure. He may not be a great writer, but if he applies the old-fashioned virtues of hard, constant labor, he'll eventually make some kind of career for himself as writer.
[1967 interview] - Author: Ray Bradbury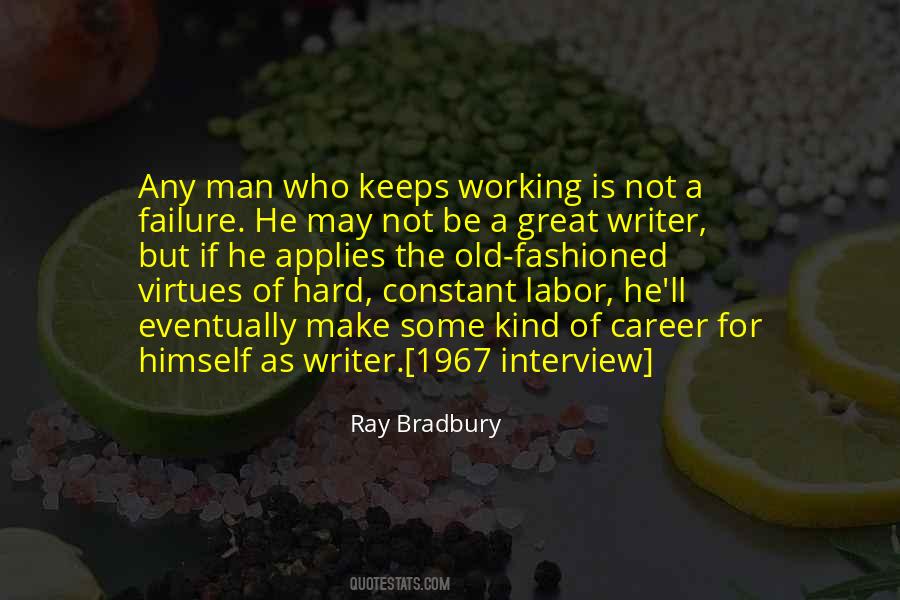 #29. I think the hardest thing about writing is writing.
[Interview clip in the In Memoriam section of the 85th Academy Awards ceremony, Feb. 24, 2013] - Author: Nora Ephron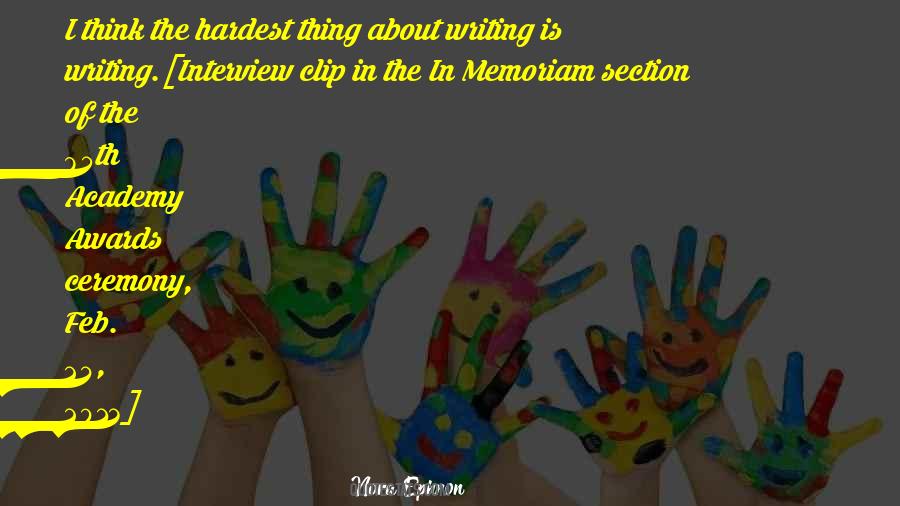 Famous Authors
Popular Topics