The Hudson River Famous Quotes & Sayings
List of top 26 famous quotes and sayings about the hudson river to read and share with friends on your Facebook, Twitter, blogs.
Top 26 Quotes About The Hudson River
#1. All that is within me cries out to go back to my home on the Hudson River - Author: Franklin D. Roosevelt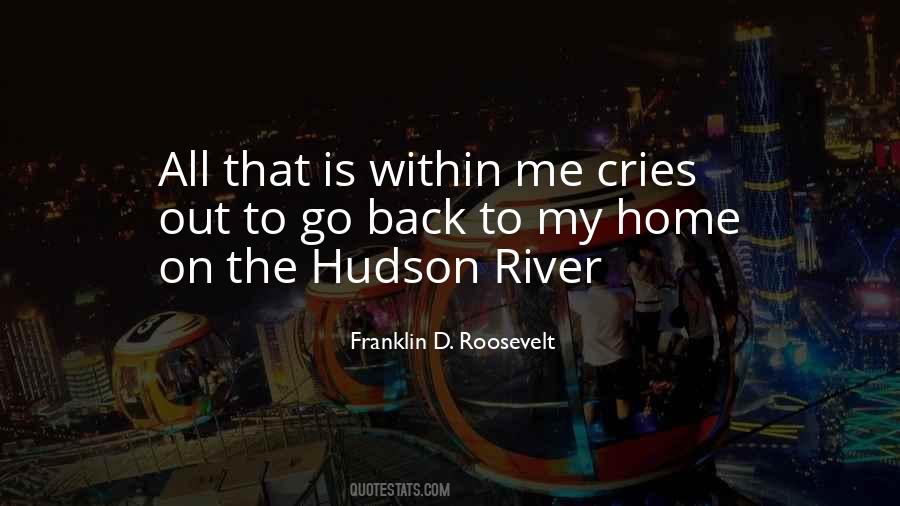 #2. The other day I was down by the Hudson River, and I see two nuns in full habit rollerblading down the street holding hands. And I'm like, 'Oh, my God, I get it. The world is surreal and beautiful. And everything is fine.' - Author: Regina Spektor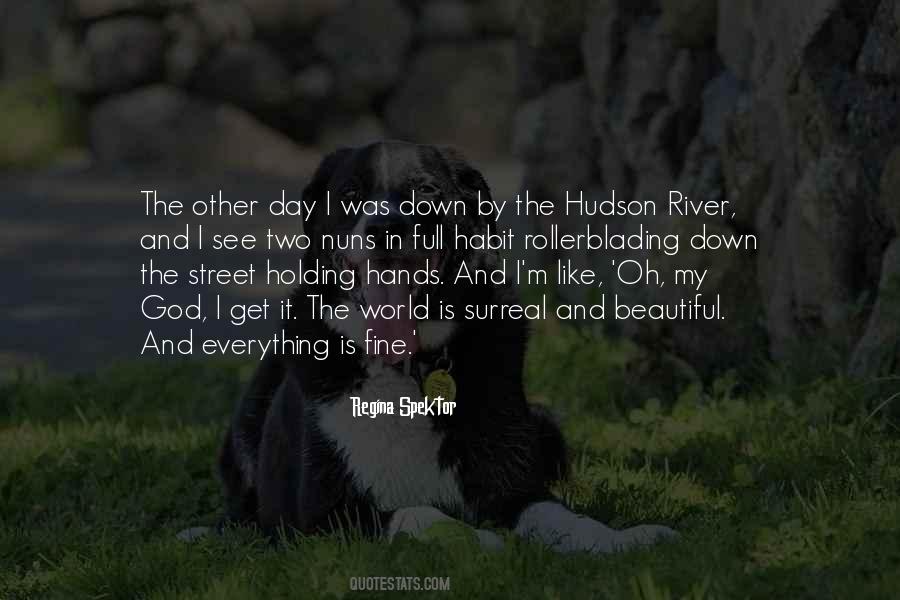 #3. I'm a fervent foe of water pollution, whether it is our own Hudson River or Philadelphia's tap water. - Author: Gore Vidal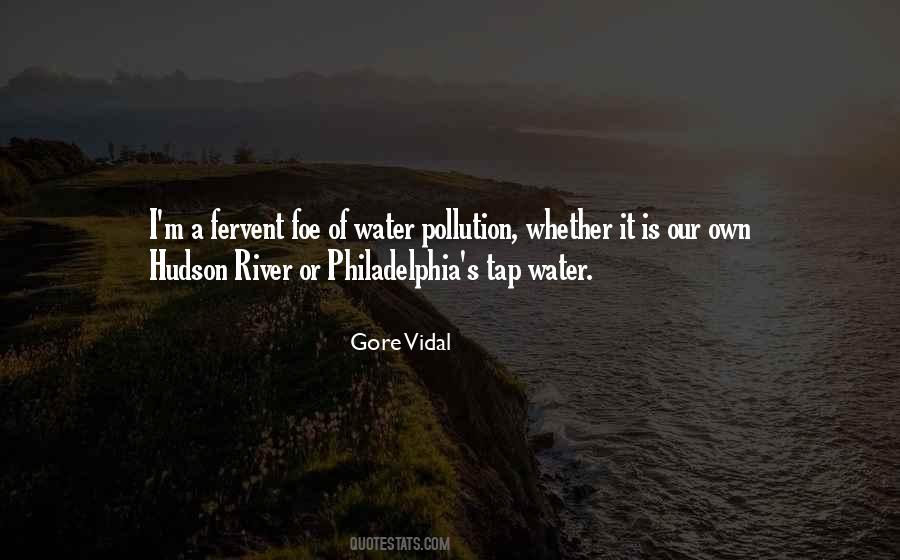 #4. The river was the Hudson. There were carp in there and we saw them. They were as big as atomic submarines. We saw waterfalls, too, streams jumping off cliffs into the valley of the Delaware. - Author: Kurt Vonnegut Jr.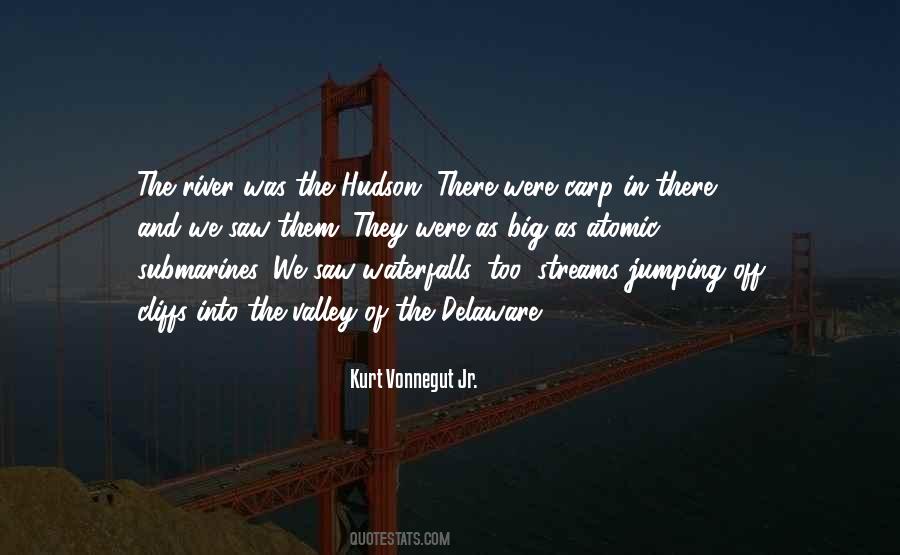 #5. I ride my bike almost every day here in New York. It's getting safer to do so, but I do have to be fairly alert when riding on the streets as opposed to riding on the Hudson River bike path or similar protected lanes. - Author: David Byrne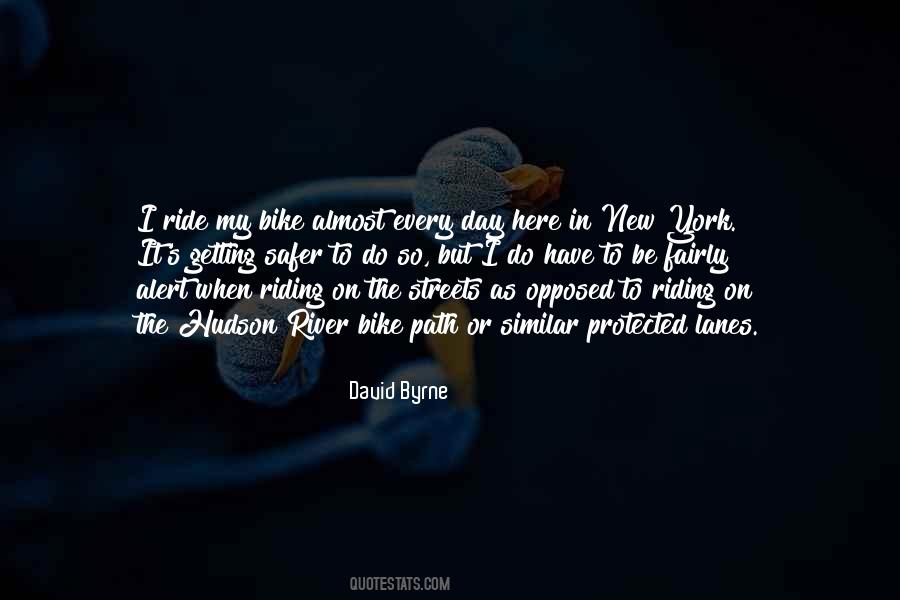 #6. Interference with communications of science to the public has been greater during the current administration than at any time in my career, - Author: James Hansen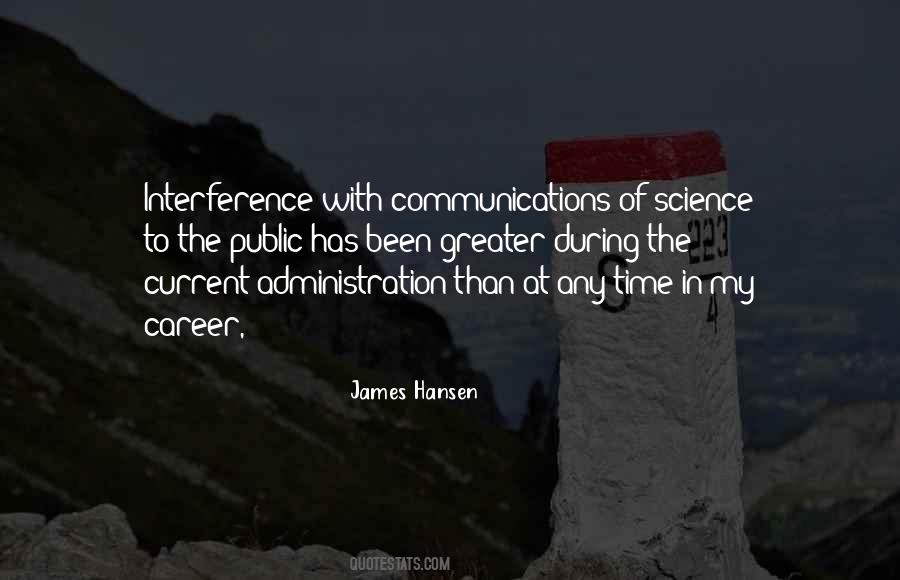 #7. Let freedom ka-ching ... Corporations do everything people do except breathe, die and go to jail for dumping 1.3 million pounds of PCBs in the Hudson River. - Author: Stephen Colbert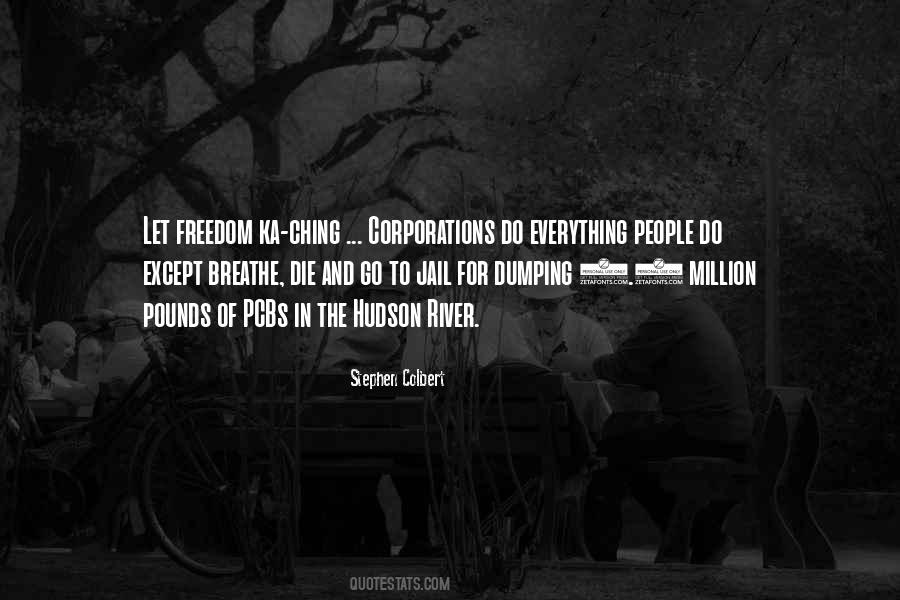 #8. You have to want weight-loss success so badly that no mountain, river, or ocean could keep you from reaching your goals. If you have that drive, passion, and commitment, there is no way you won't get there. - Author: Jennifer Hudson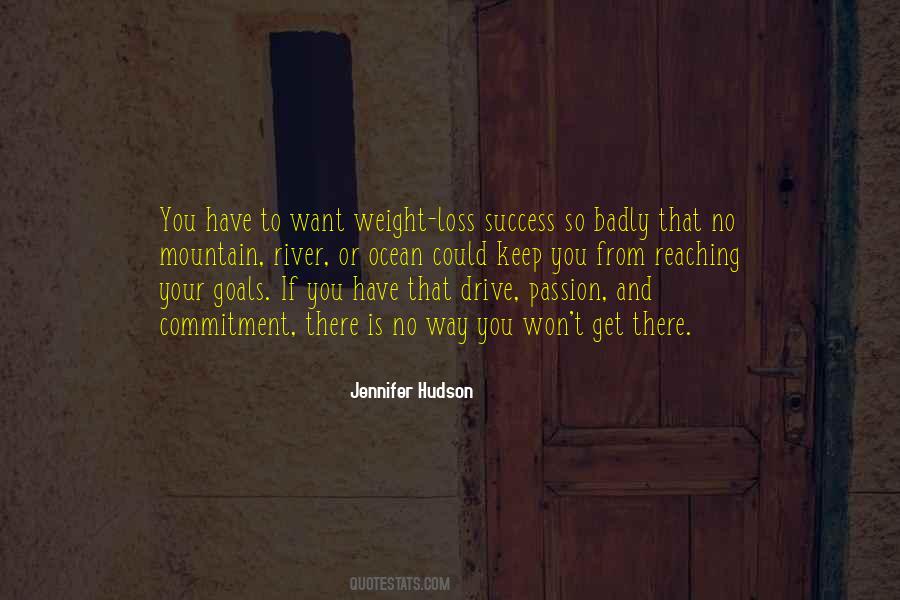 #9. Still often interventionist, convinced of our importance in the world, even those of us born long after 1900 live in a country that is much more Victorian than we think. - Author: Kate Williams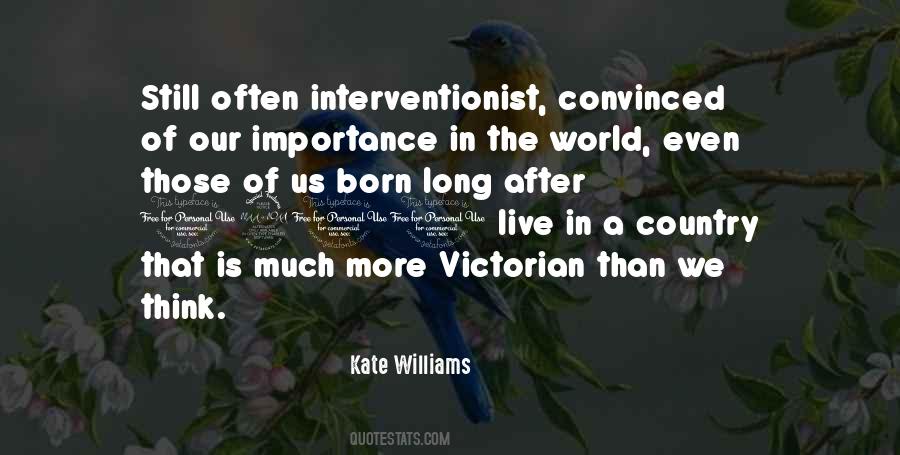 #10. God took the beauty of the Bay of Naples, the Valley of the Nile, the Swiss Alps, the Hudson River Valley, rolled them into one and made San Francisco Bay. - Author: Fiorello H. La Guardia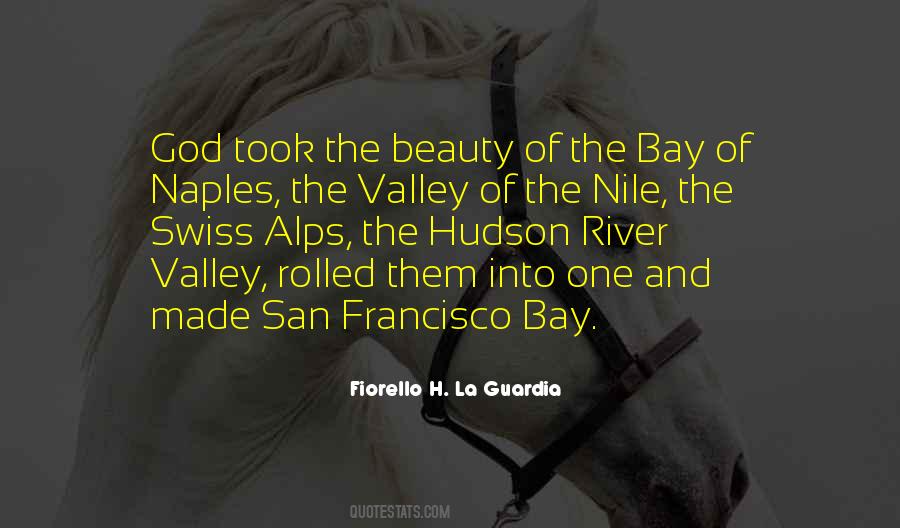 #11. Swift or smooth, broad as the Hudson or narrow enough to scrape your gunwales, every river is a world of its own, unique in pattern and personality. Each mile on a river will take you further from home than a hundred miles on a road. - Author: Bob Marshall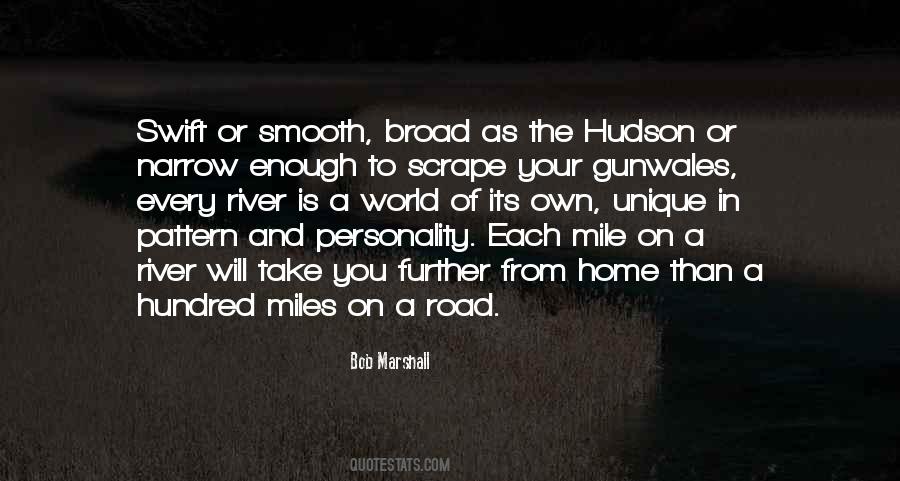 #12. If you drop a rose in the Hudson River at its mysterious source in the Adiron dacks, think of all the places it journeys by as it goes out to sea forever - think of that wonderful Hudson Valley. - Author: Jack Kerouac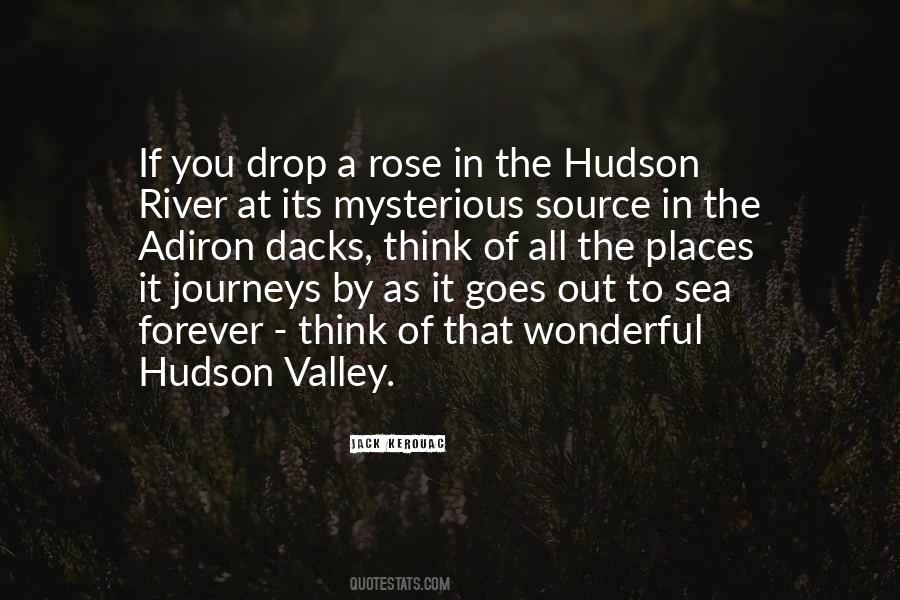 #13. On the morning of what should have been Amelia Ashley's birthday, the river valley that had once housed High Bridge changed for Joshua Mayhew. For the first time in many years, it seemed beautiful to him. For the first time in many years, it was beautiful. - Author: Tara Hudson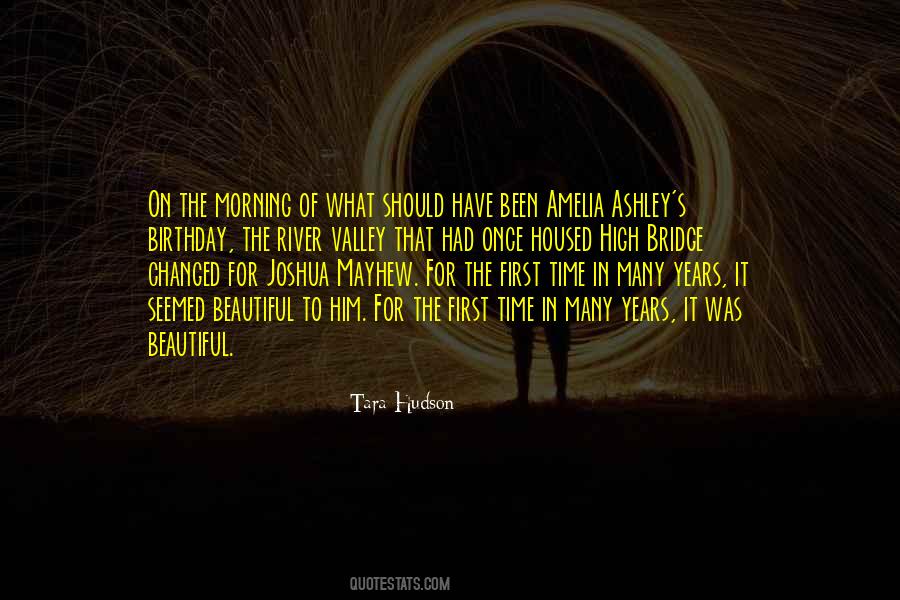 #14. Depending on which side of the fence you're on, you could argue that the sexual liberation of the late '60s, led to women being emancipated in some ways. That they found a voice during that time, with feminism. It's complicated. - Author: Steve Coogan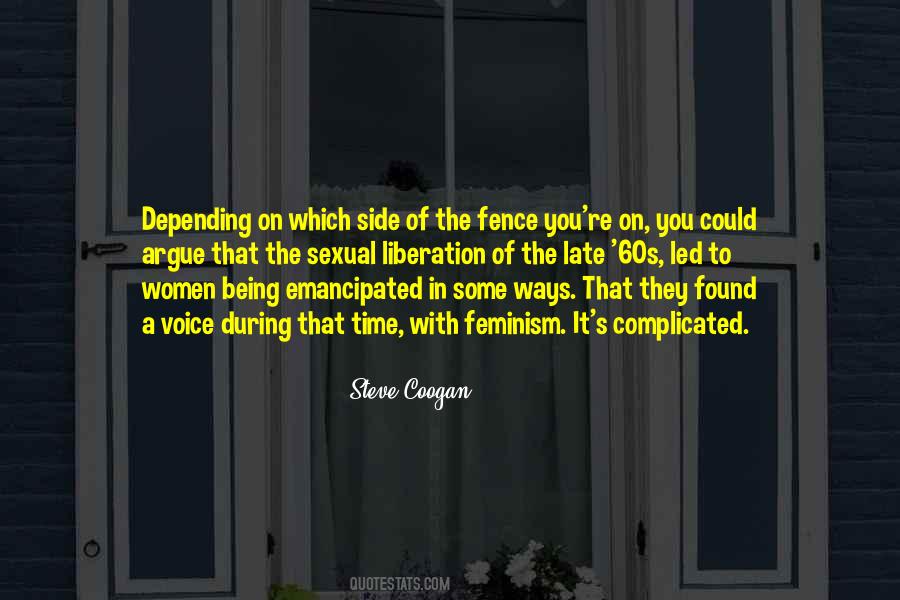 #15. If I have to hear one more story about what great fun it was working with you 'back in the city,' which I assume he means that slab of concrete and garbage on the Hudson River, I will not be responsible for the removal of his tongue. - Author: Mark Del Franco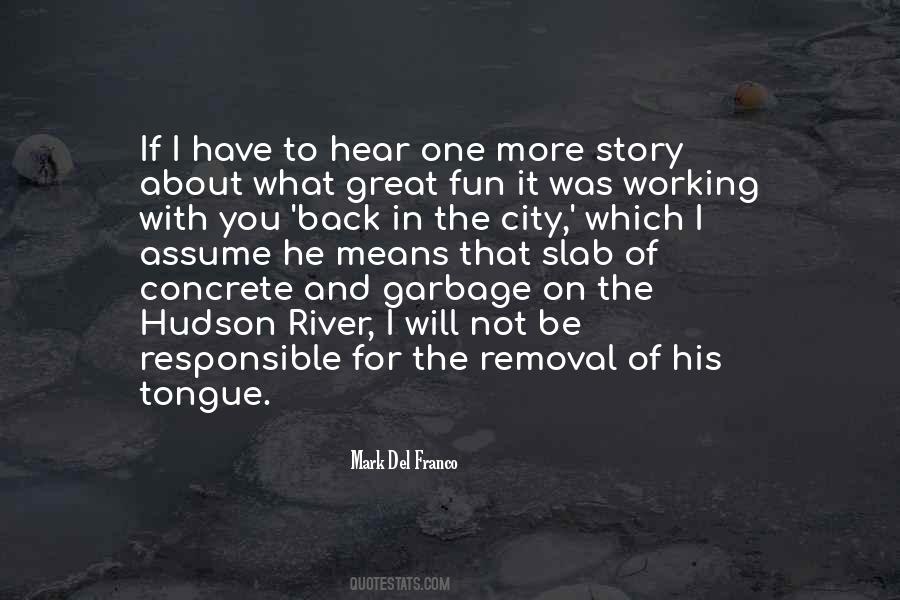 #16. Jessica DuLong's elegantly written "My River Chronicles" brings the past of the Hudson River into the vivid present, and carries forward the craft of literary non-fiction with grace and energy. - Author: Gay Talese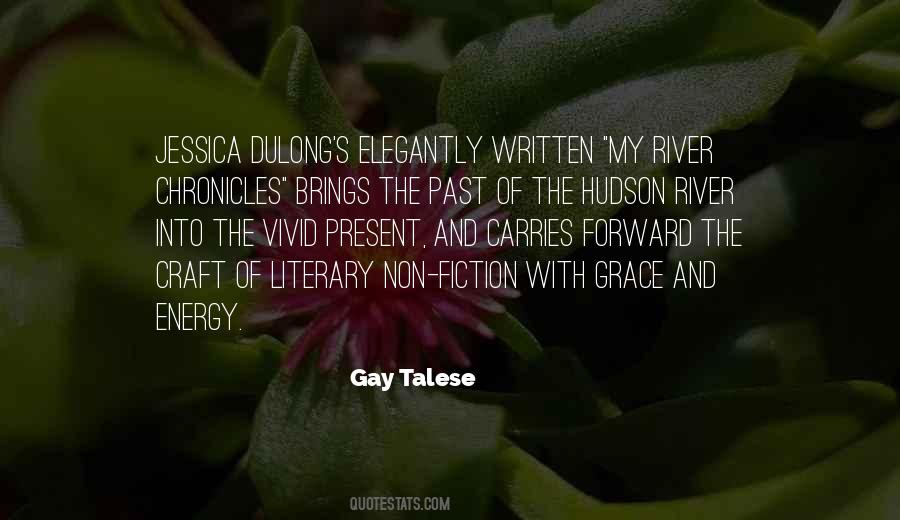 #17. They don't want clever men; clever men have ideas, and ideas cause trouble; they want men who have charm and tact and who can be counted on never to make a blunder. - Author: W. Somerset Maugham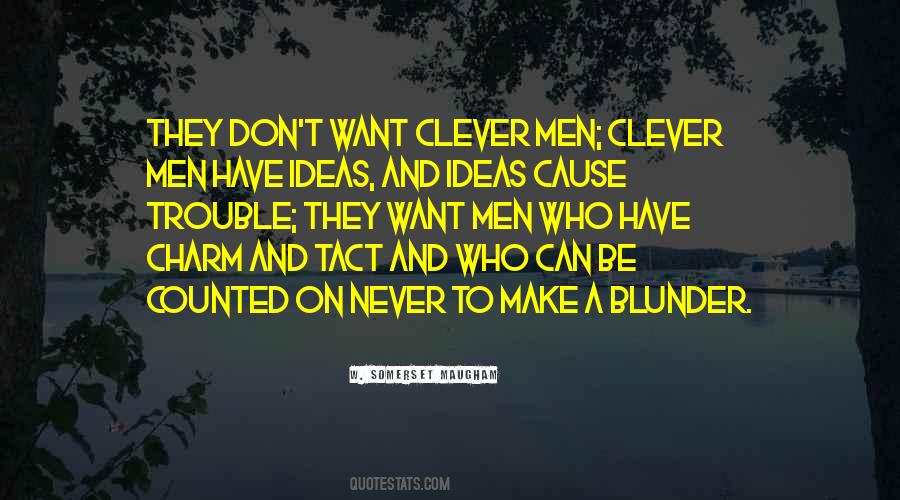 #18. One of the reasons that New York became great was that it's serviced by many, many different rivers and waterways. You have the Atlantic Ocean connected virtually right to it, and it's serviced by the East River and the Hudson River and lots of tributaries. - Author: Donald Trump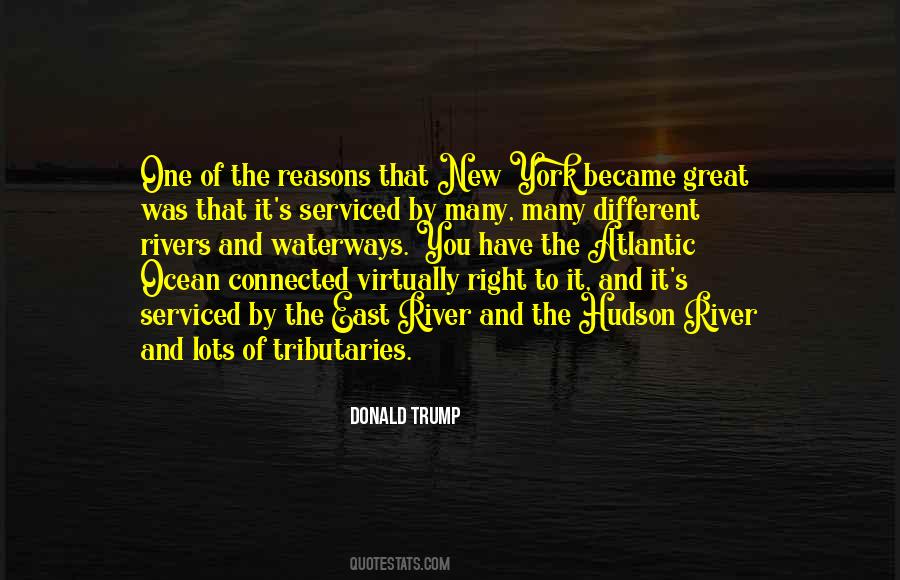 #19. Some folks like to get away Take a holiday from the neighborhood. Hop a flight to Miami Beach Or to Hollywood But I'm talking a Greyhound On the Hudson River Line. I'm in a New York state of mind. - Author: Billy Joel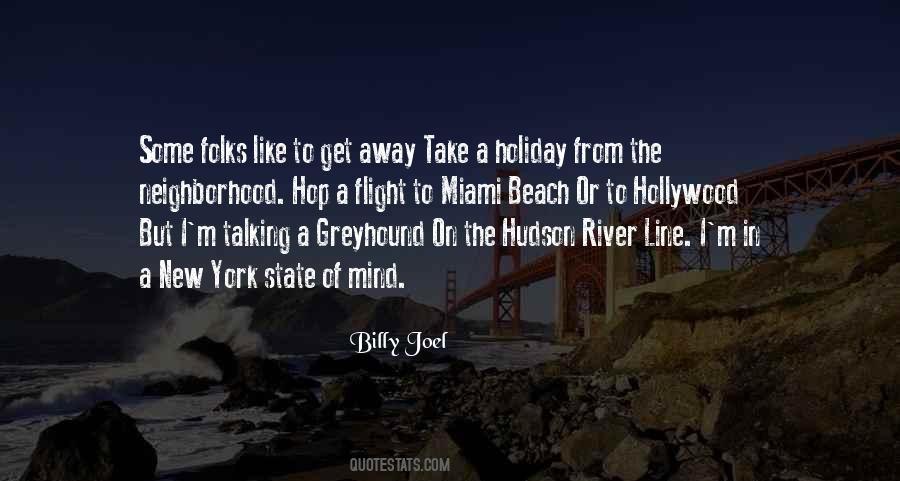 #20. In the springtime, we have softshell crab from Maryland, which I'd never had until I came to America. In the summer and early fall, we have striped bass, 'stripeys,' which come all the way up the Hudson River but mostly gather in the sound at the tip of Long Island, off Montauk. - Author: Daniel Boulud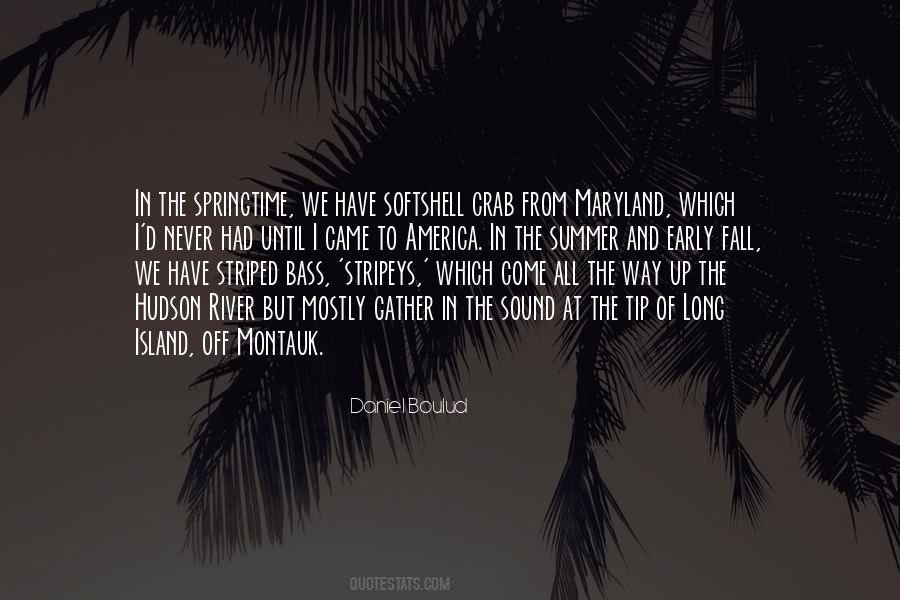 #21. It's funny, because there are so many stereotypes out there about actors and movie stars in general, but I've had a great opportunity to meet a lot of them, and maybe it's just because they don't behave that way around me, but I rarely see that kind of abuse of power. - Author: Ryan Reynolds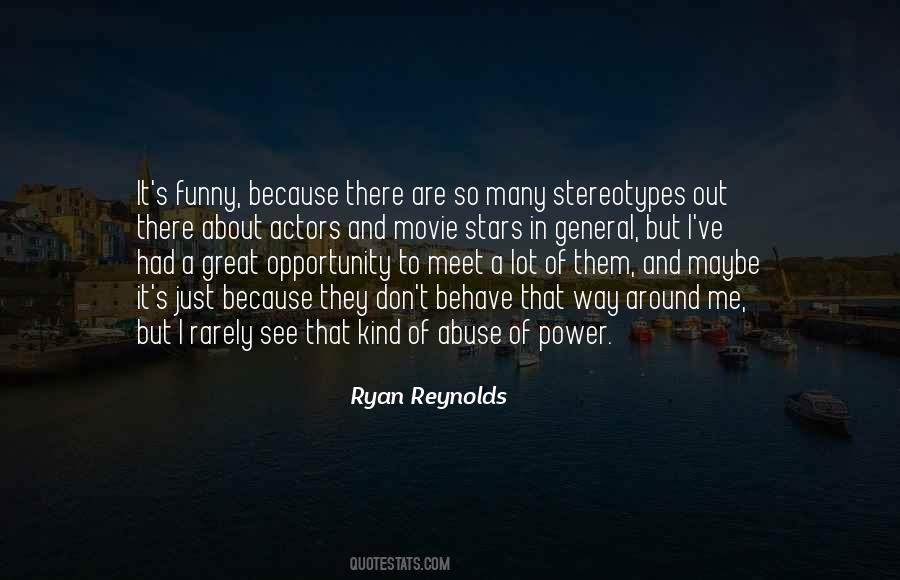 #22. I was born in New York City but grew up across the Hudson River in Alpine, New Jersey. - Author: Eric Maskin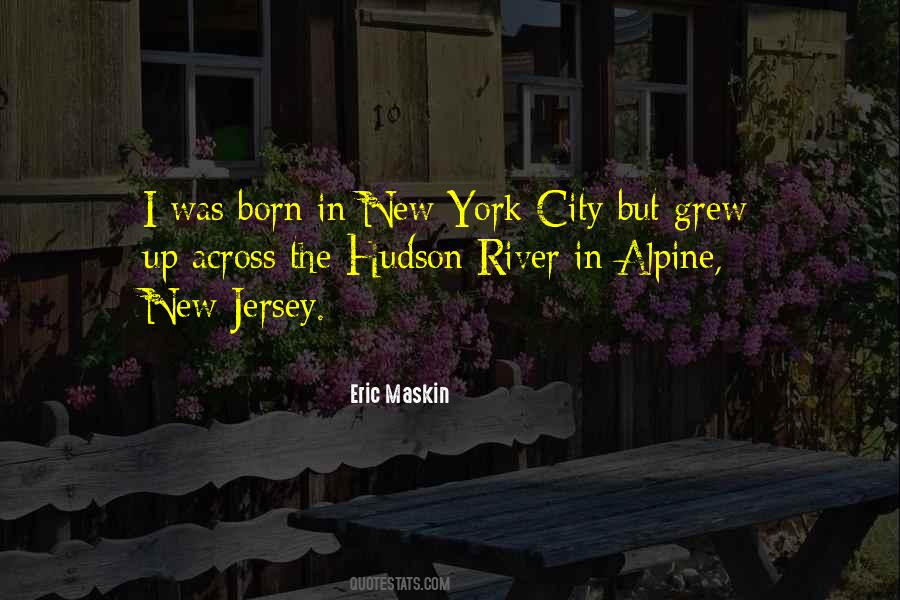 #23. I've learned to stay away from publicity addicts, people who want to be famous for no reason. - Author: Paz De La Huerta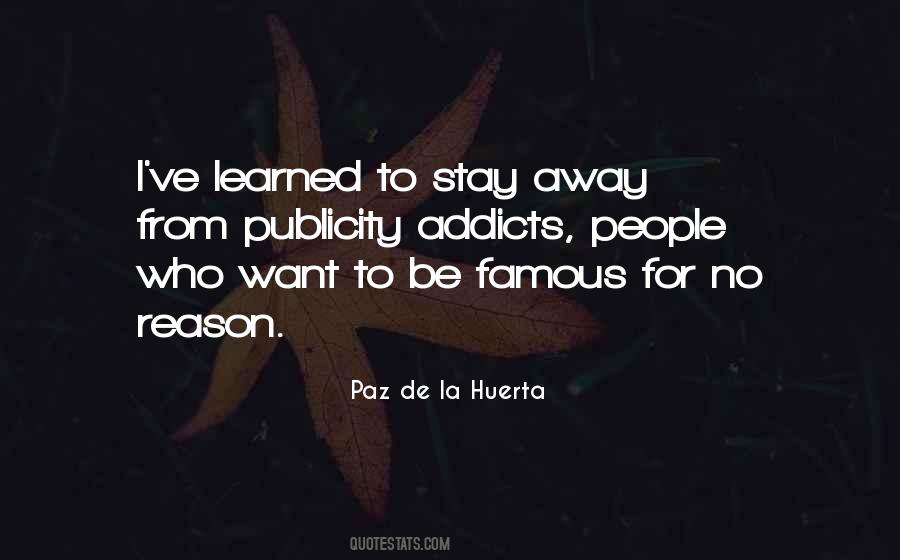 #24. In rich and captivating prose, Jessica DuLong kindly invites the rest of us on the journey of her lifetime: from a dot-com job to the fabled waters of the Hudson River, where she became a fireboat engineer. This is an unusual and fascinating book. - Author: Jon Meacham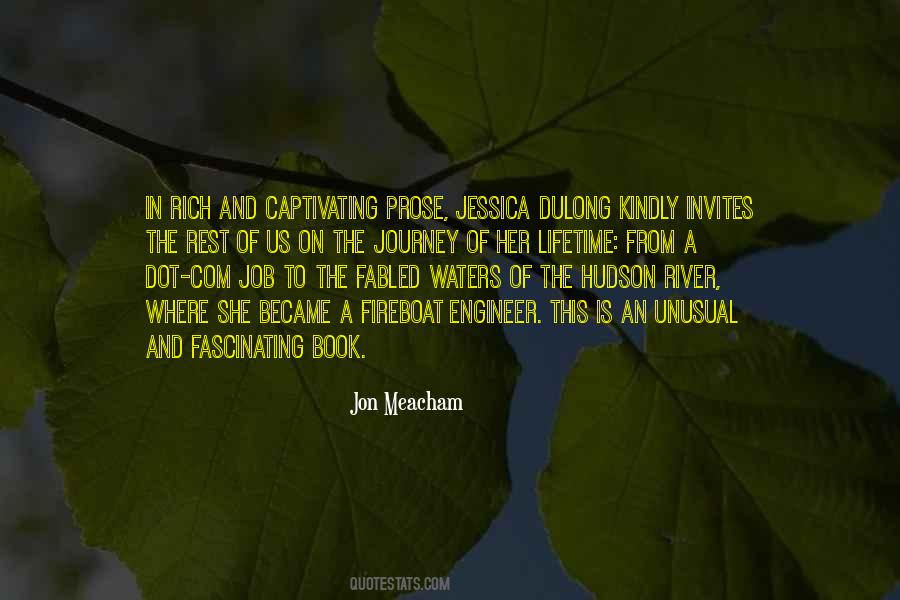 #25. I have never paid a policeman myself. I have never sanctioned, knowingly sanctioned, a payment to a police officer. - Author: Rebekah Brooks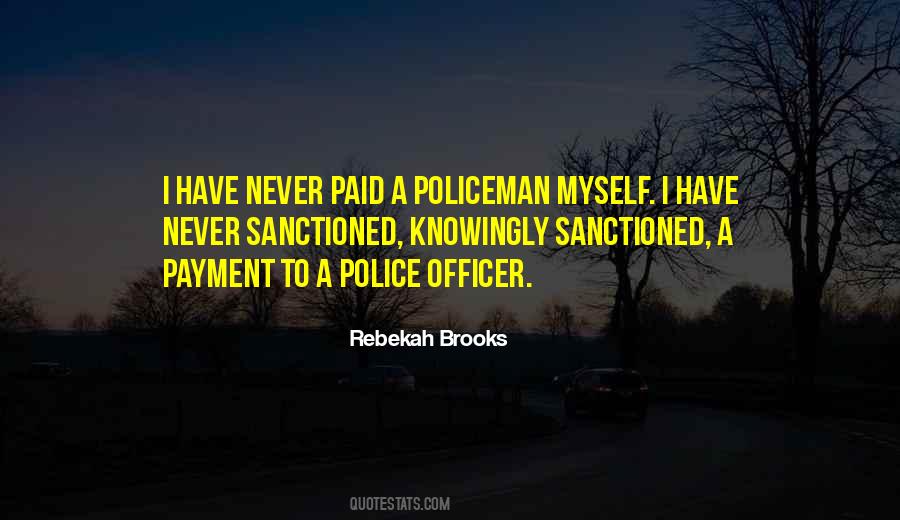 #26. Catching fish is low on my agenda when I go fishing. I'm much more interested in savouring the day and exploring the wildlife of the river. - Author: Fennel Hudson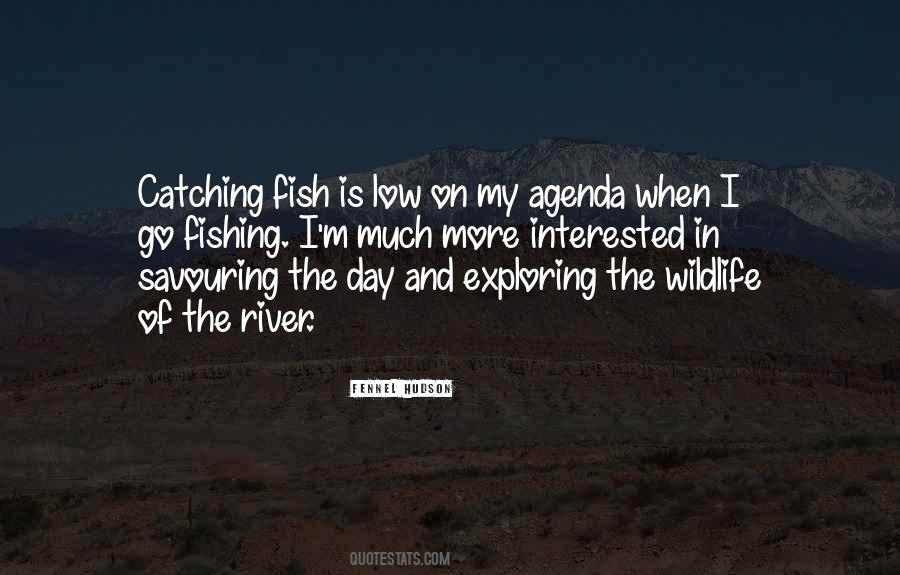 Famous Authors
Popular Topics