Student Debt Famous Quotes & Sayings
List of top 36 famous quotes and sayings about student debt to read and share with friends on your Facebook, Twitter, blogs.
Top 36 Quotes About Student Debt
#1. Debt is so ingrained into our culture that most Americans cannot even envision a car without a payment, a house without a mortgage, a student without a loan, and credit without a card. We - Author: Dave Ramsey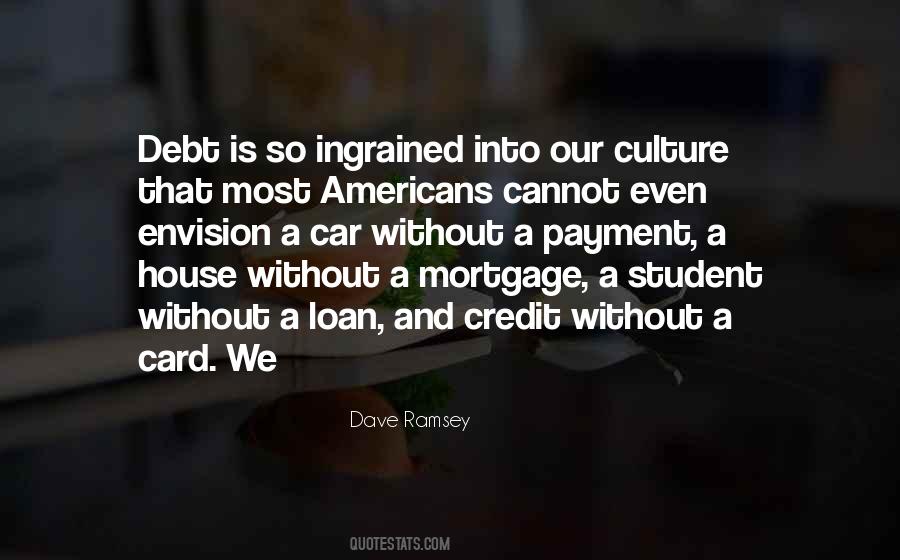 #2. Everything is always happening all at once, in the present tense, forever, the beginning and the end and the denouement and the remaindering. - Author: Catherynne M Valente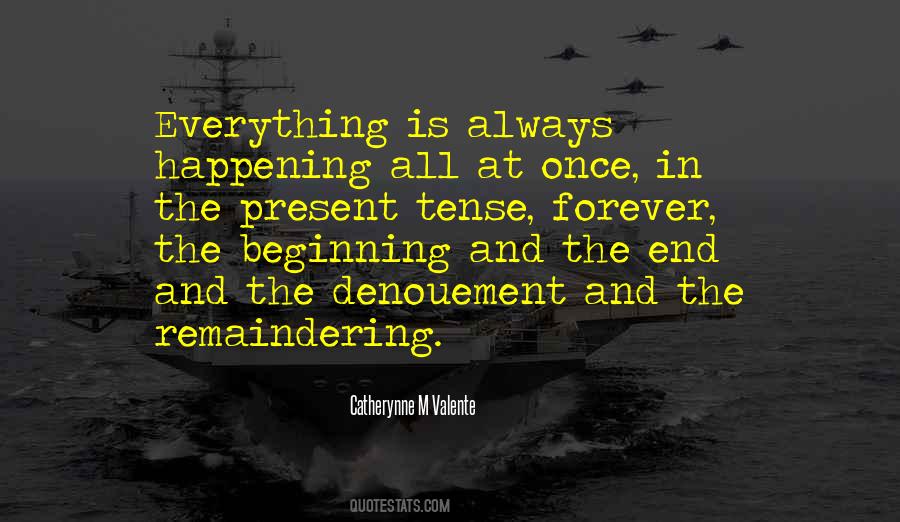 #3. Rising student-loan debt is an economic emergency. - Author: Elizabeth Warren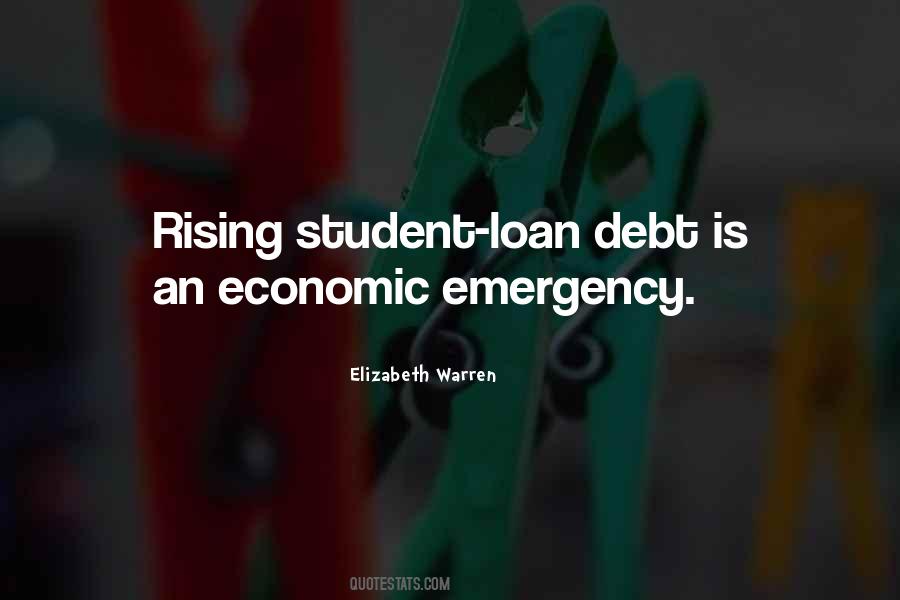 #4. I've never been on the cover of a game. When people go into the store and see me on the cover of a game, maybe that will entice them to buy it. - Author: Paul Pierce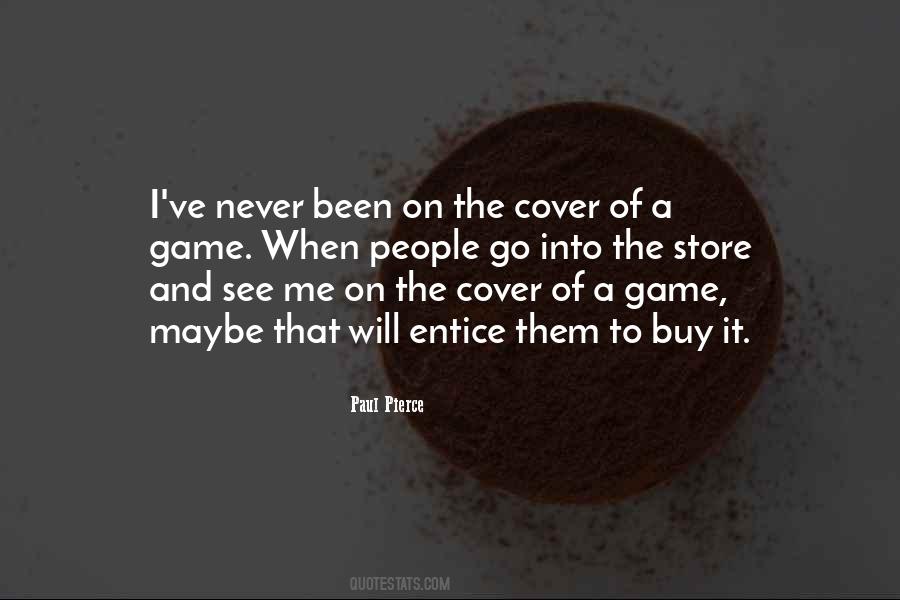 #5. I do believe that we should substantially lower student debt in this country, which is crushing millions of people. We pay for it, in my view, by a tax on Wall Street speculation. The middle class bailed out Wall Street in their time of need. Now, it is Wall Street's time to help the middle class. - Author: Bernie Sanders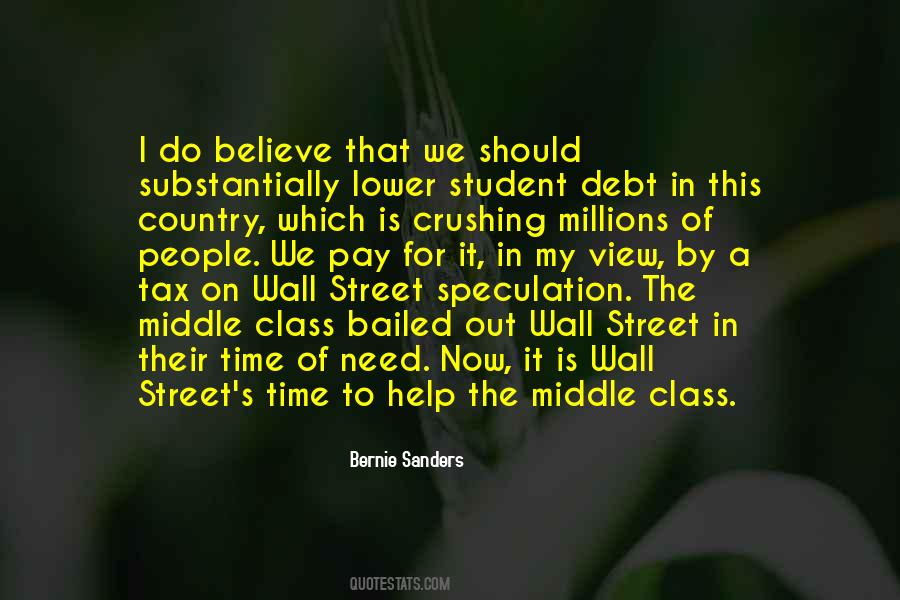 #6. More than ever, a college diploma unlocks economic opportunity, provides students with a wealth of new skills and knowledge, and encourages innovation and growth. But more than ever, it also comes with a mountain of student loan debt. - Author: Mark Pocan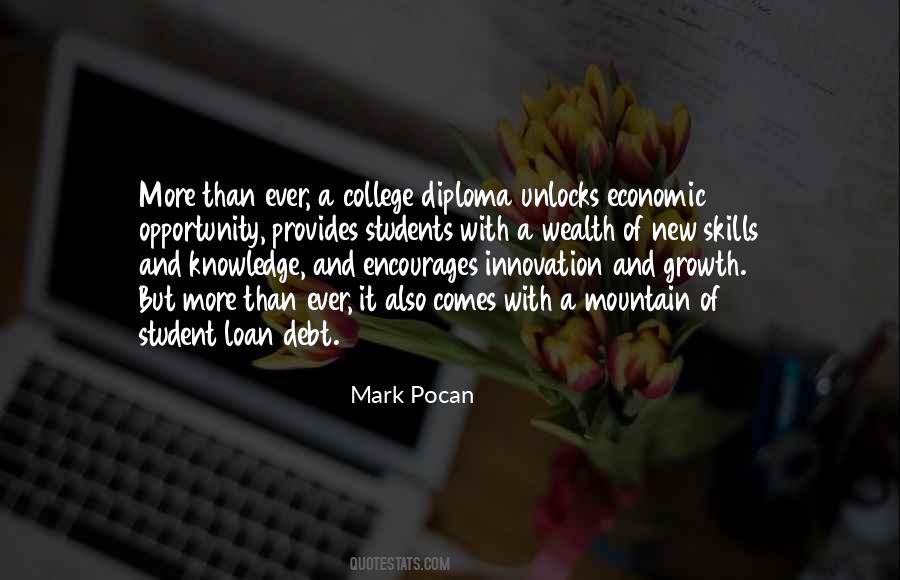 #7. War at home is matched by a war on youth. I wrote about this recently. Young people graduate with an average of $23,000 in student loan debt, and they are the ones saddled with it. Youth have become indentured servants and that turns them away from public service. - Author: Henry Giroux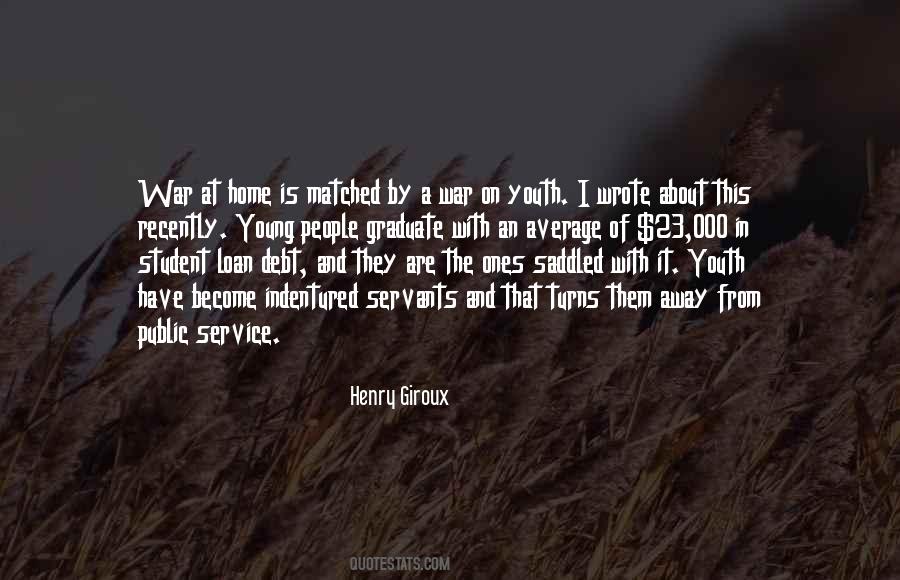 #8. I know how to give the meaning of a word but not how to give the intention of a word. - Author: Stanley Cavell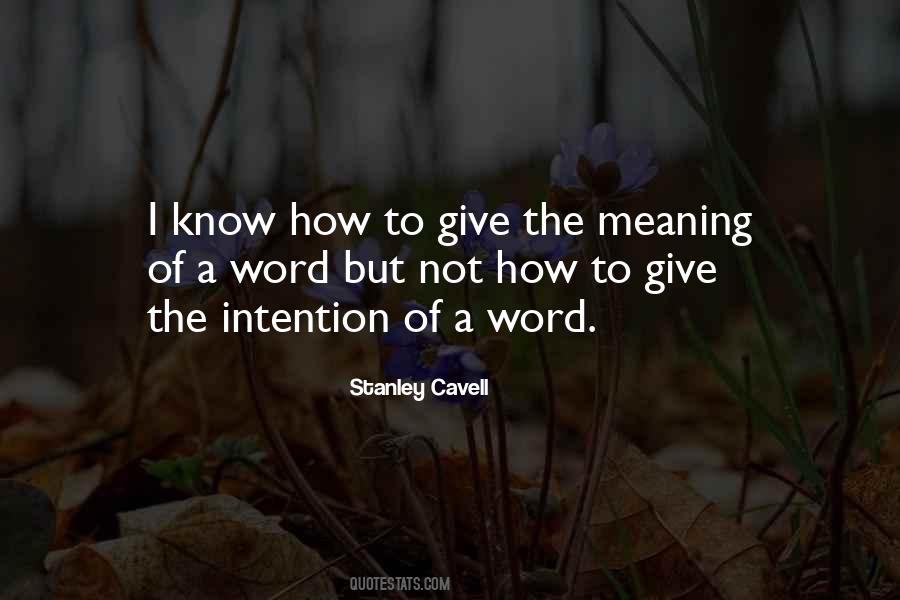 #9. At most schools, if you switch majors, you basically start over. That means more semesters ... and more money. The former might be appealing, but the latter is a major problem for a demographic already saddled with student debt. - Author: Brian Shactman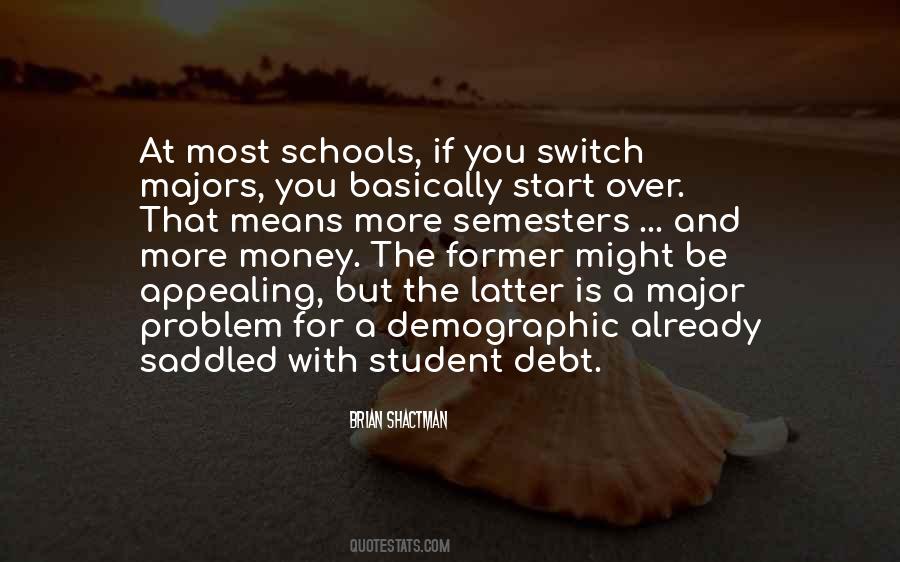 #10. For too many years, politicians in Washington have been eager to pledge more hard-earned taxpayer dollars to help deal with the student debt load. But this doesn't sit right with the many Americans who take pride in making fiscally responsible choices and paying off their loans on time. - Author: John Kline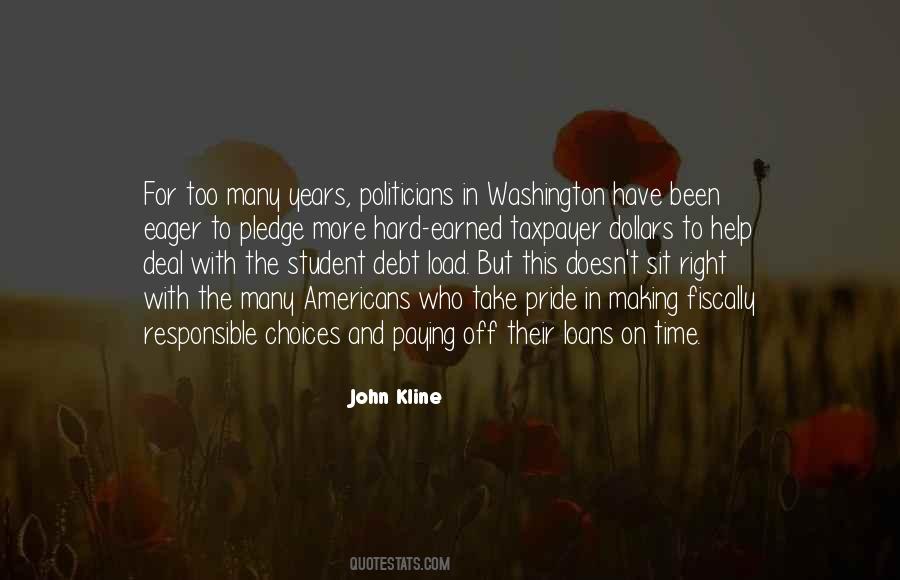 #11. Normally, if someone goes bankrupt, you wipe out the debt and get a fresh start. But that's not permitted with student loans. So the effect is to impoverish many graduates with very high debts. - Author: Michael Hudson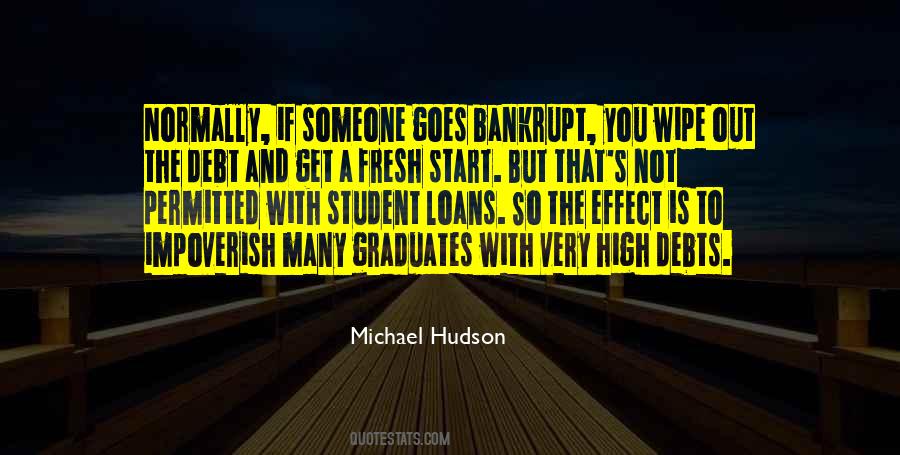 #12. There's nothing like a jolly good disaster to get people to start doing something. - Author: Prince Charles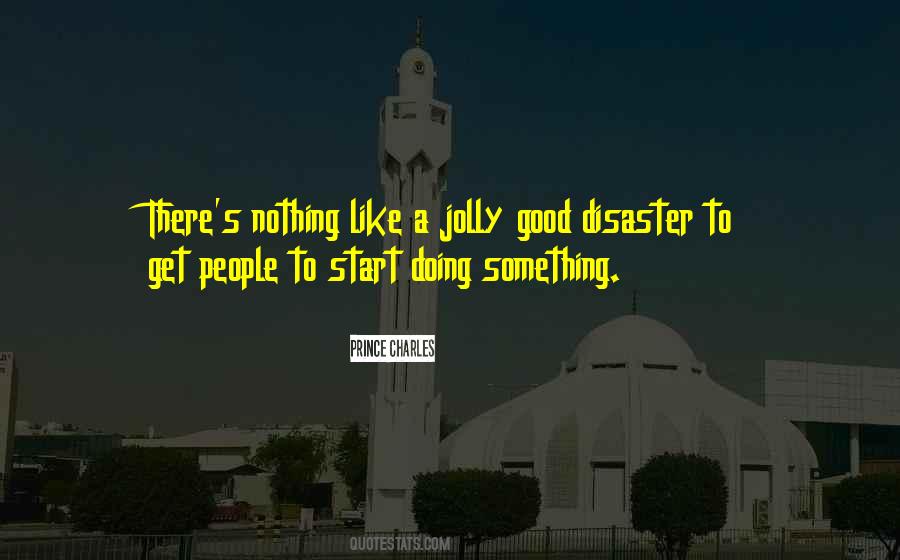 #13. There's more student debt than credit card debt! Everywhere I go, I run into young people trying to build careers while they keep shelling out money on their education loans. If the economy is looking for a new generation of home-buyers, I can't imagine they'll get it from these folks. - Author: Gail Collins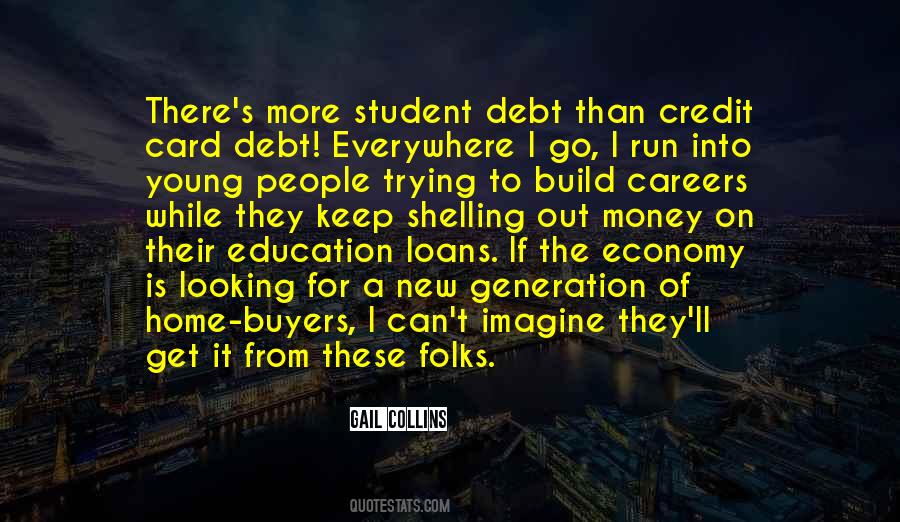 #14. If a man loves you he's not going to ask you to give up the things you love. - Author: Geraldine Solon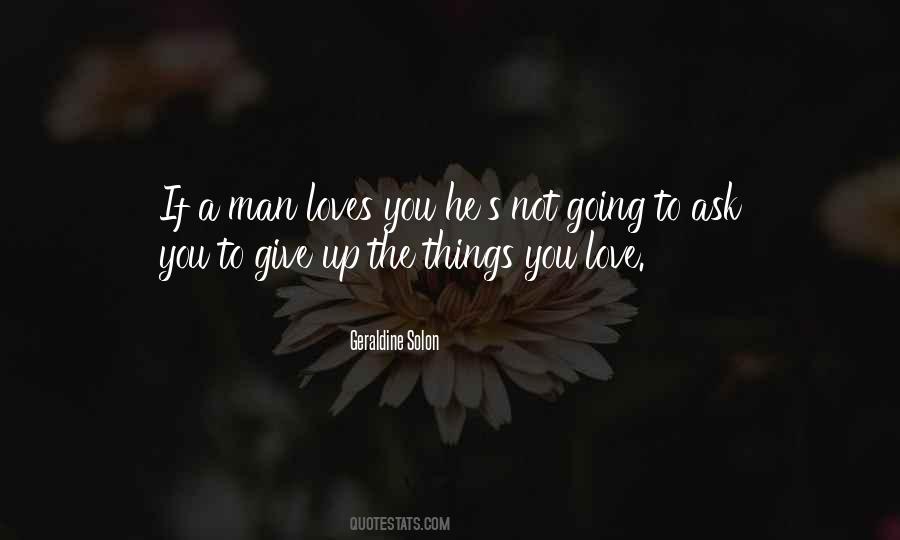 #15. And I want to work with this Congress, to make sure Americans already burdened with student loans can reduce their monthly payments, so that student debt doesn't derail anyone's dreams. - Author: Barack Obama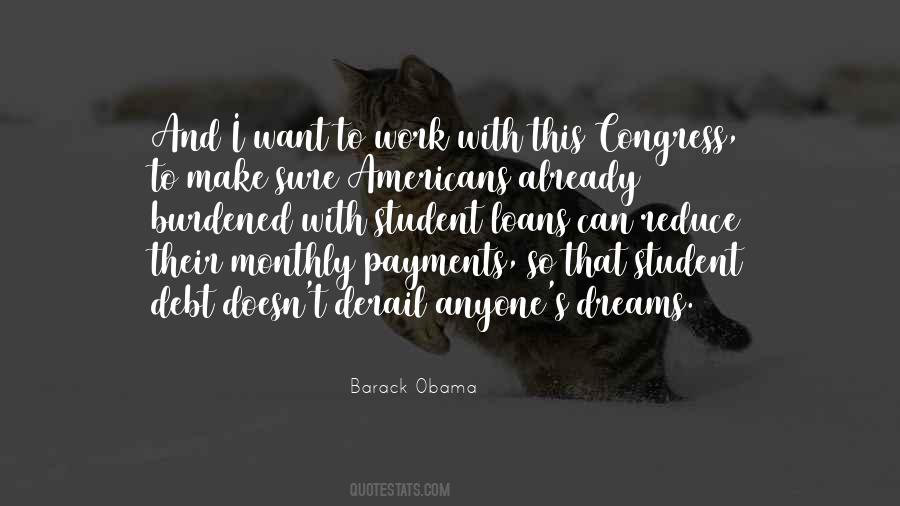 #16. Student loan debt is the reason I don't advise students who want to become entrepreneurs to apply to elite, expensive colleges. They can be as successful if they go to a relatively inexpensive public college. - Author: Vivek Wadhwa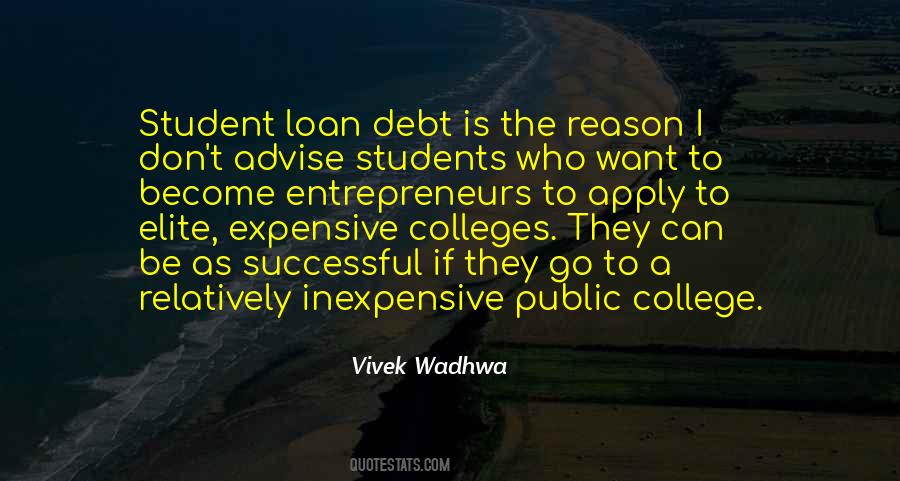 #17. selling my soul for student loans and an education. - Author: Shareca Cole.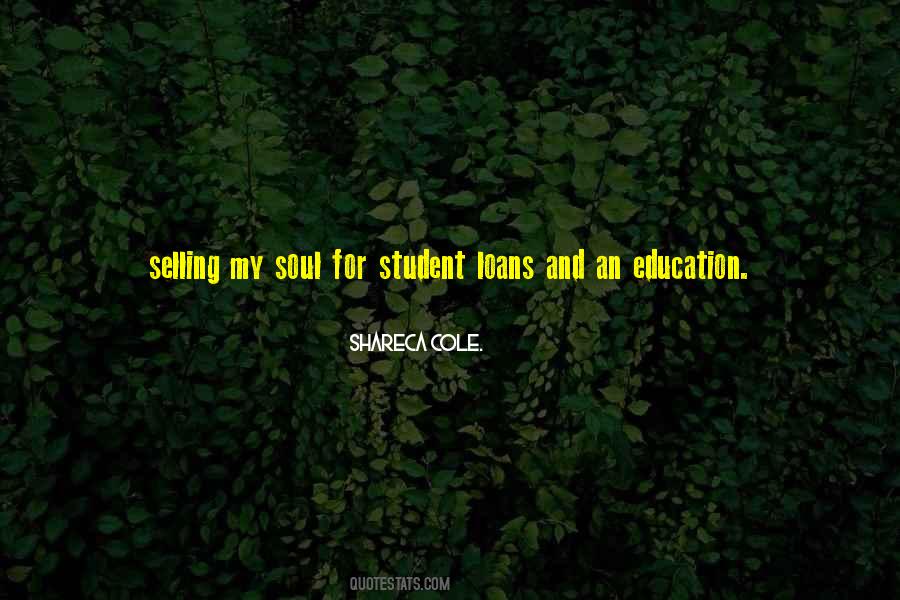 #18. I've always thought of beauty therapy, 'alternative' treatments and the like as the female equivalent of brothels - for essentially self-deceiving people who feel a bit hollow and have to pay to be touched. - Author: Julie Burchill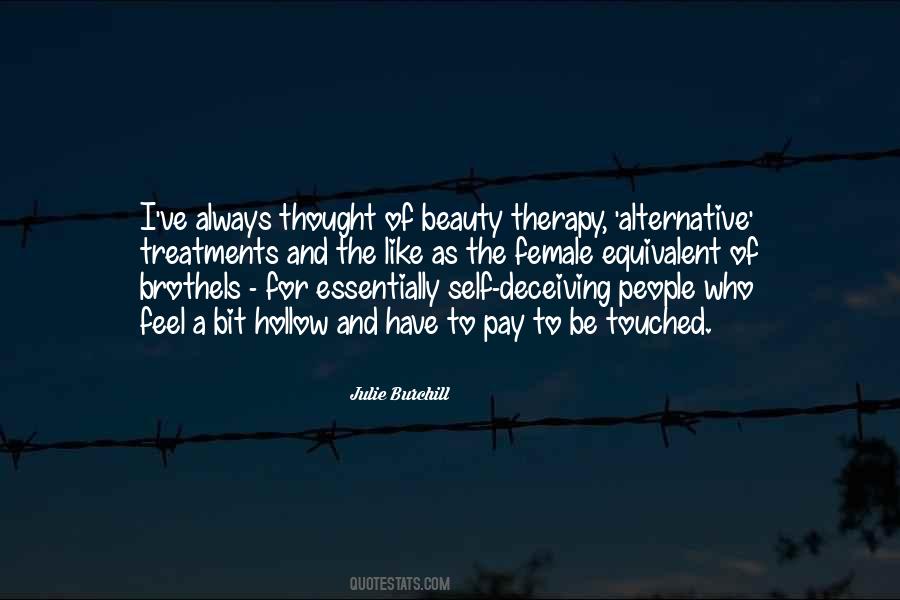 #19. Sproul. These were discussed in a number of ways by groups of delegates from the Advisory Board and in various partial and plenary sessions at the summit. Furthermore, written comments were solicited and received in considerable numbers. A Draft Committee composed of Drs. Clowney, - Author: R.C. Sproul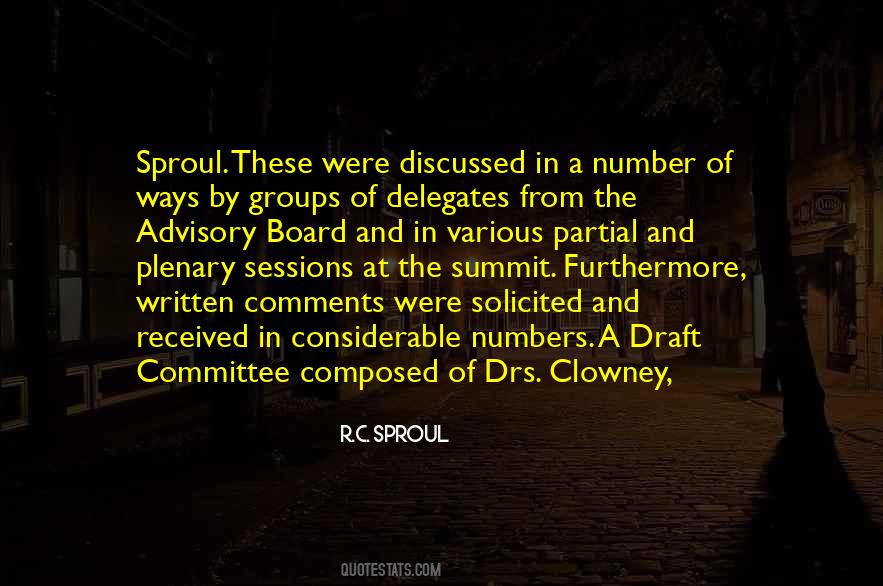 #20. Learn how to prioritize all your debt. And did you know student loan debt is the most dangerous debt any of us can have? - Author: Suze Orman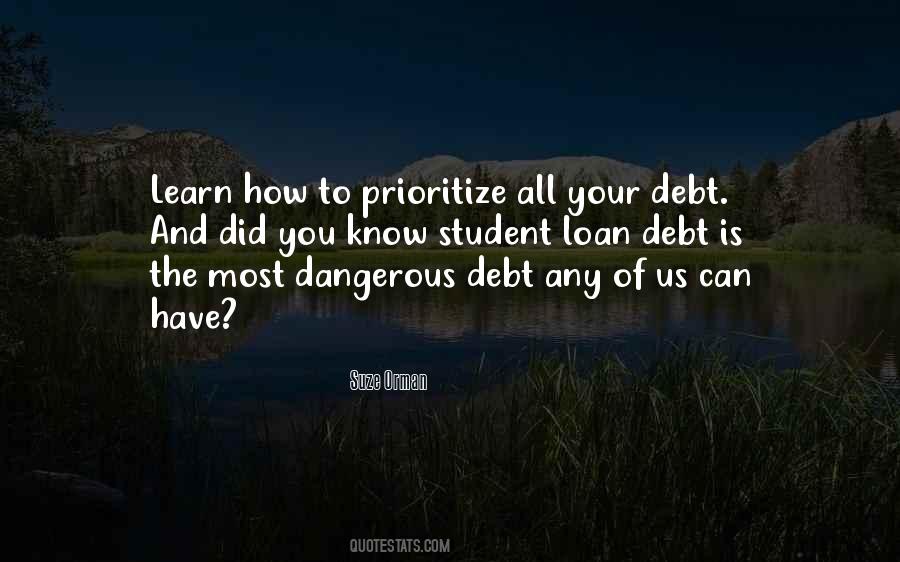 #21. I have younger friends who are in this pinch where they feel they've been counted out before they've had a chance to prove themselves. They've inherited a lot of debt - not just student debt but environmental debt, political debt. They really feel squeezed. - Author: G. Willow Wilson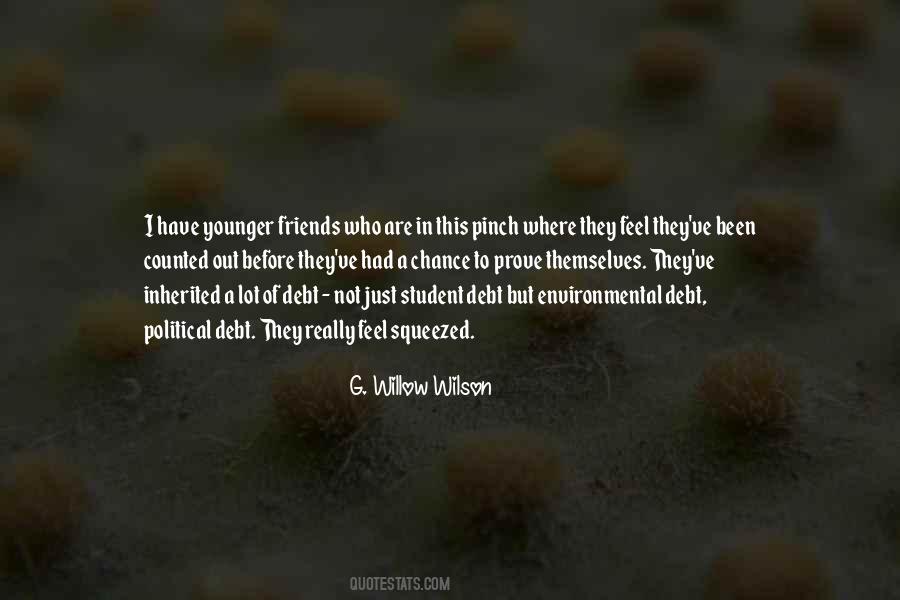 #22. The problem is that nobody talks about what they make. It's shame disguised as humility. Screw that. I'm a thirty-two-year-old assistant and I make $30,000 a year. - Author: Camille Perri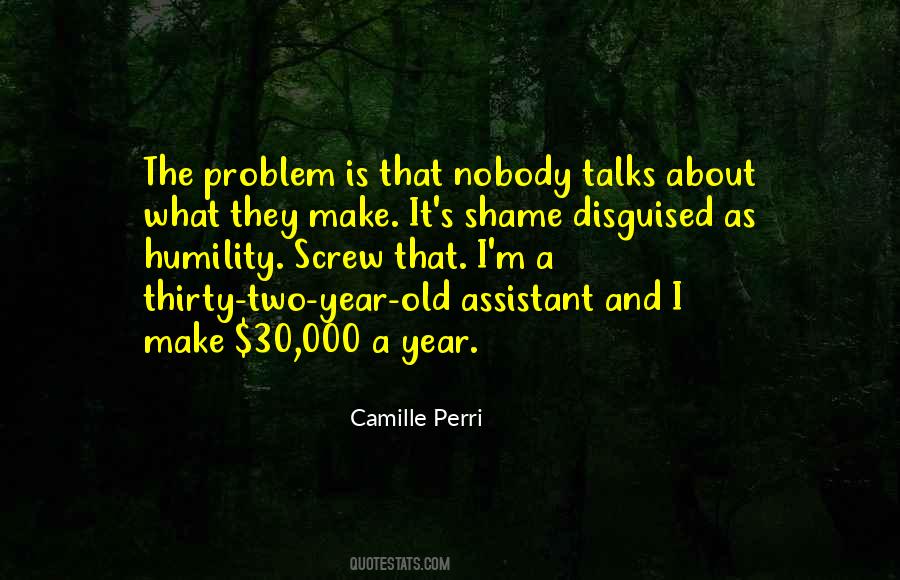 #23. The most important loan to pay is your student loan. It's more important than your mortgage, car and credit card payments. You cannot discharge student loan debt in the majority of cases. - Author: Suze Orman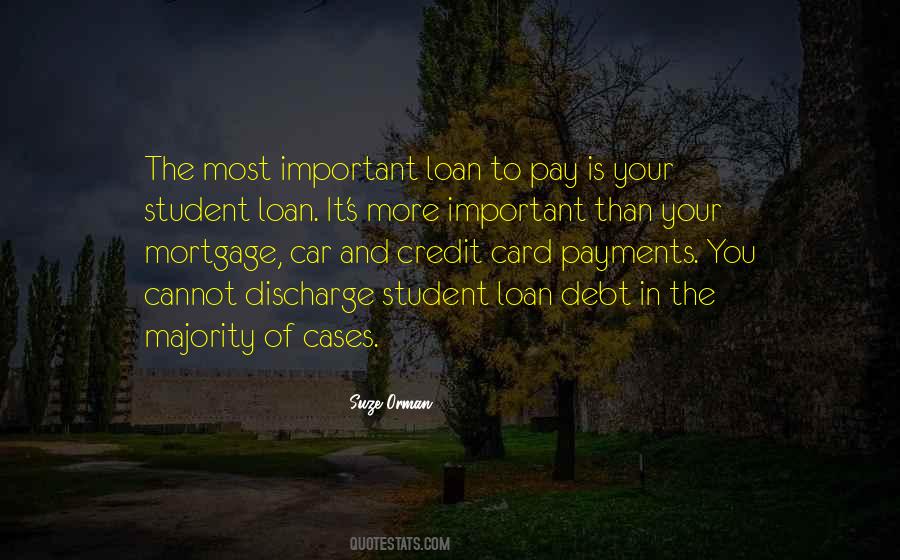 #24. Seen at Liberty University: I hope the Rapture happens before my student loans are due. - Author: Kevin Roose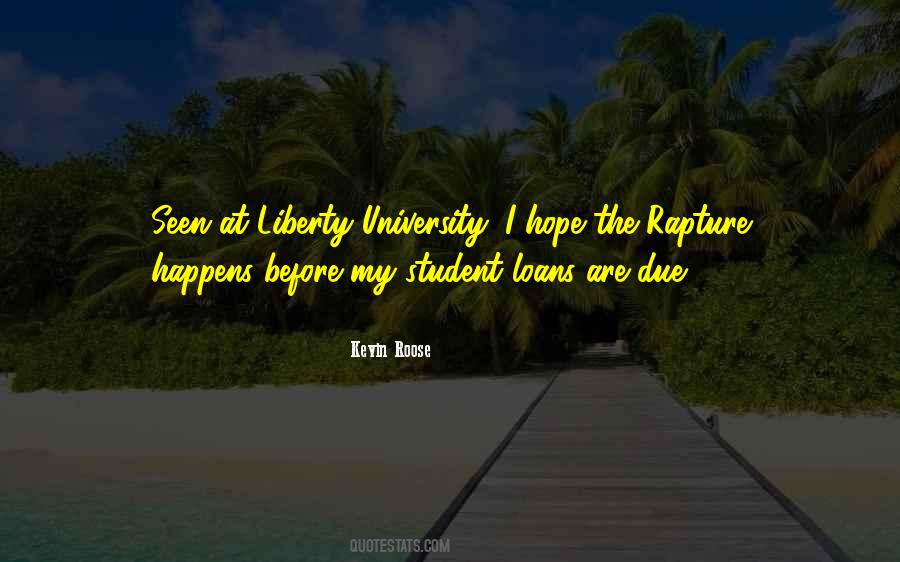 #25. Indentured servitude is banned, but what about students seeking to sell shares of their future earnings in exchange for money up front to pay for their college tuitions? - Author: Robert B. Reich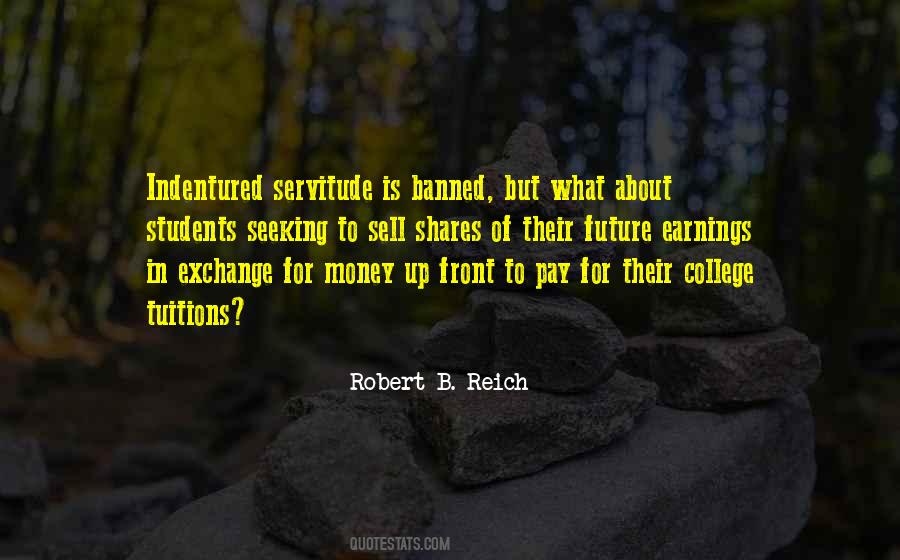 #26. As a student of history, I also know civilization's debt to Islam. - Author: Barack Obama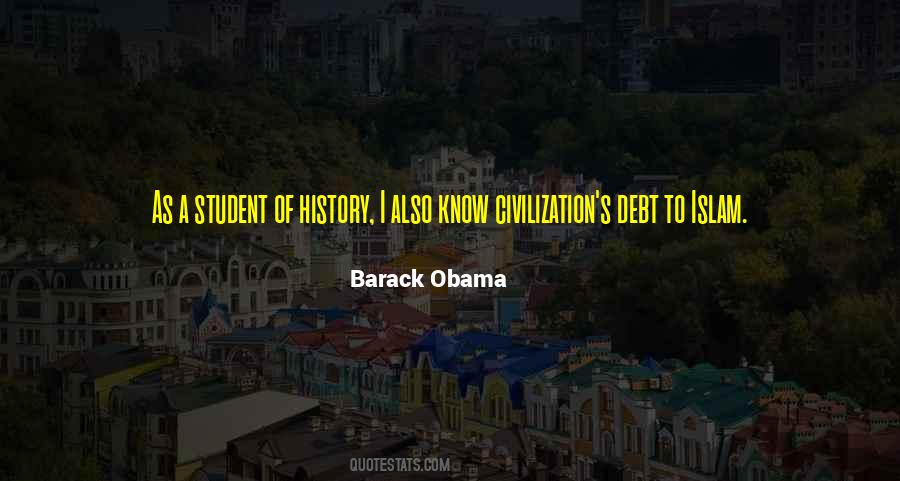 #27. Are democracy and poetry exclusive of one another and, if so, why? - Author: Janet Erskine Stuart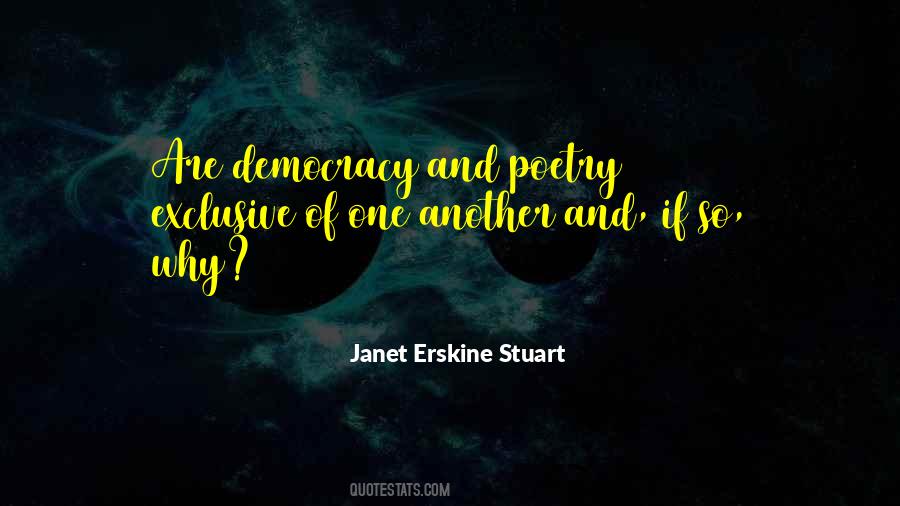 #28. But credit card debt is unsecured debt, which means if you get in trouble and cannot pay off your credit card, you can discharge it in bankruptcy. What are they going do to you? If you're in a financial position to just methodically pay off both credit card and student loans, pay them all. - Author: Suze Orman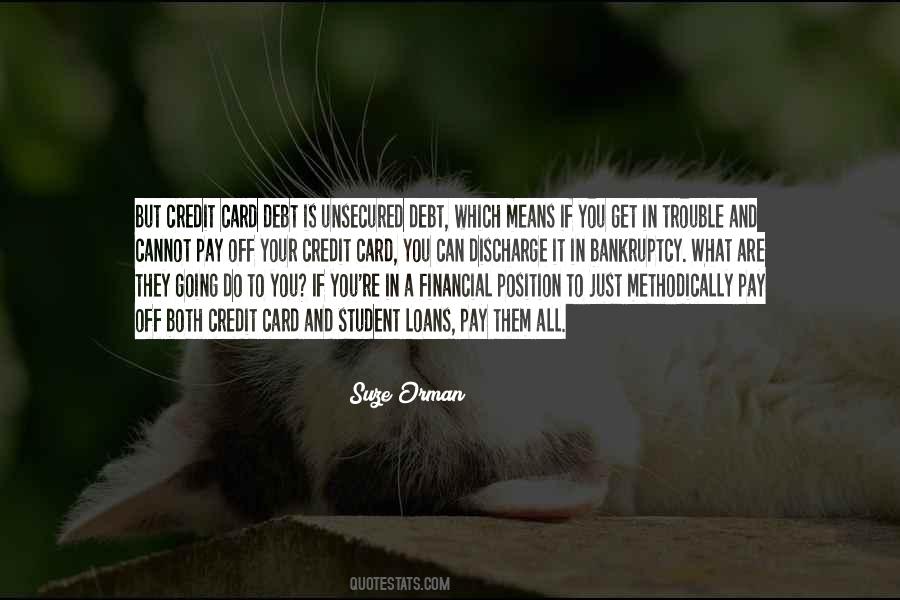 #29. Dance music doesn't care where you live. It doesn't care who your friends are. It doesn't care how much money you make. It doesn't care if you're 74 or if you are 24 because ... 74 is the new 24! - Author: Giorgio Moroder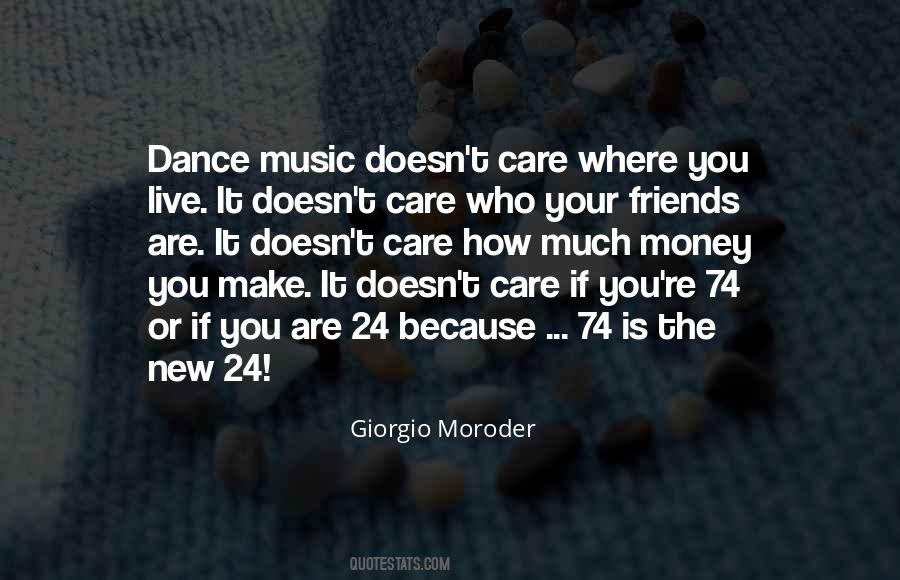 #30. People internalize, from the jail to student loan debt, to credit card debt, to unemployment to the whole collective. It manifests itself in many ways, in people's home lives, domestic stuff. - Author: Jesse Jackson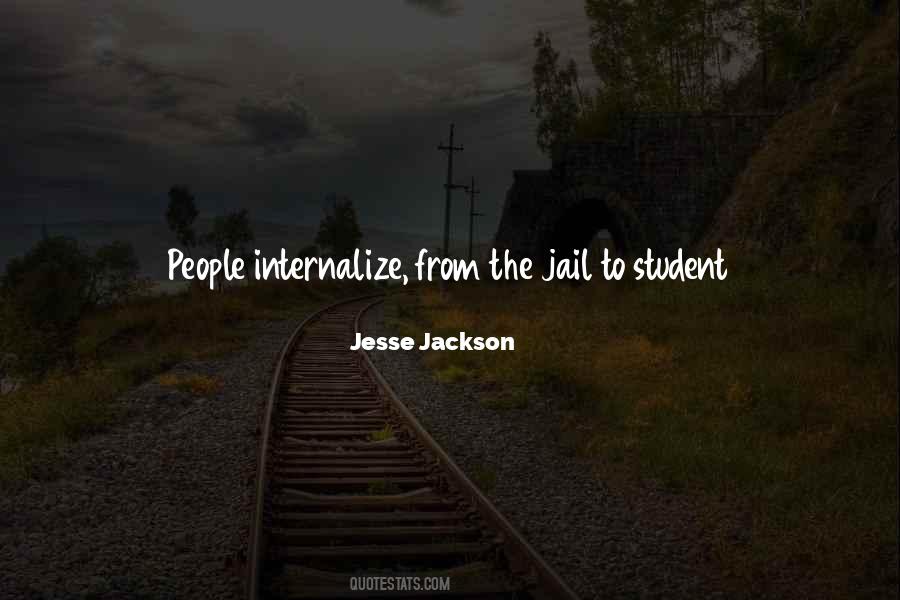 #31. Debt certainly isn't always a bad thing. A mortgage can help you afford a home. Student loans can be a necessity in getting a good job. Both are investments worth making, and both come with fairly low interest rates. - Author: Jean Chatzky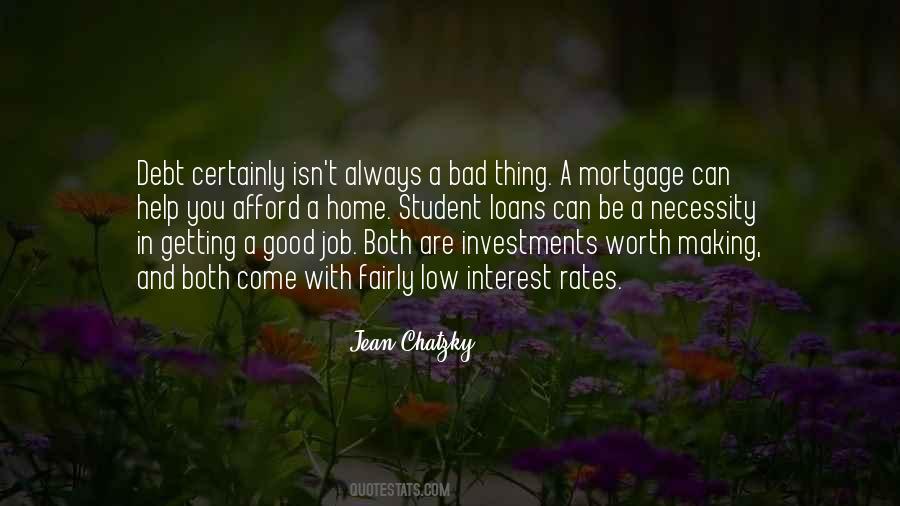 #32. Remember that in most cases, student loan debt is not dischargeable in bankruptcy. So you continue to pay it off anyway. Those who have very low interest rates (2-2.5 percent) on student loans and know everything is secure, great. - Author: Suze Orman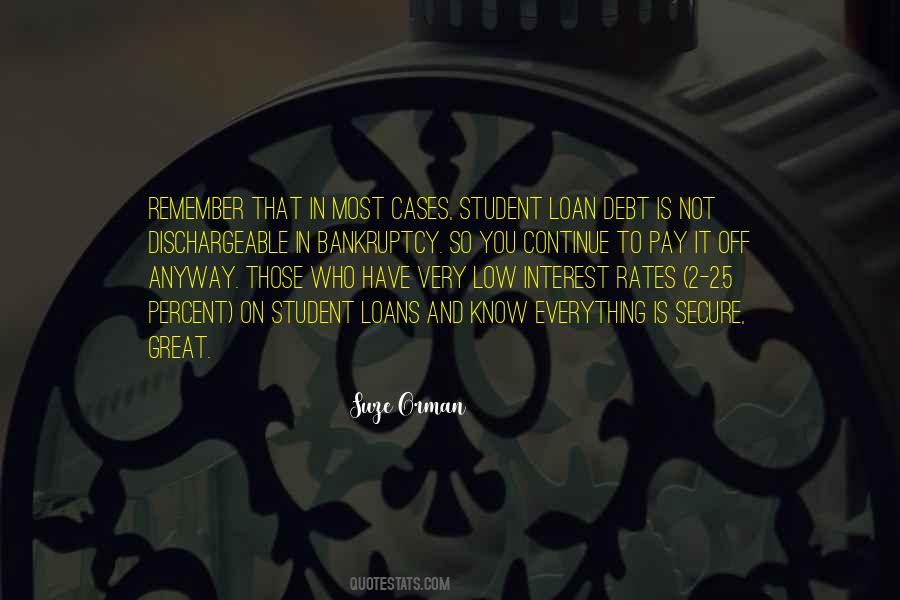 #33. Even if you were to fall into extreme financial hardship and file for bankruptcy, you need to understand that your student loan debt will not be discharged in bankruptcy. It is the Velcro of all debts. - Author: Suze Orman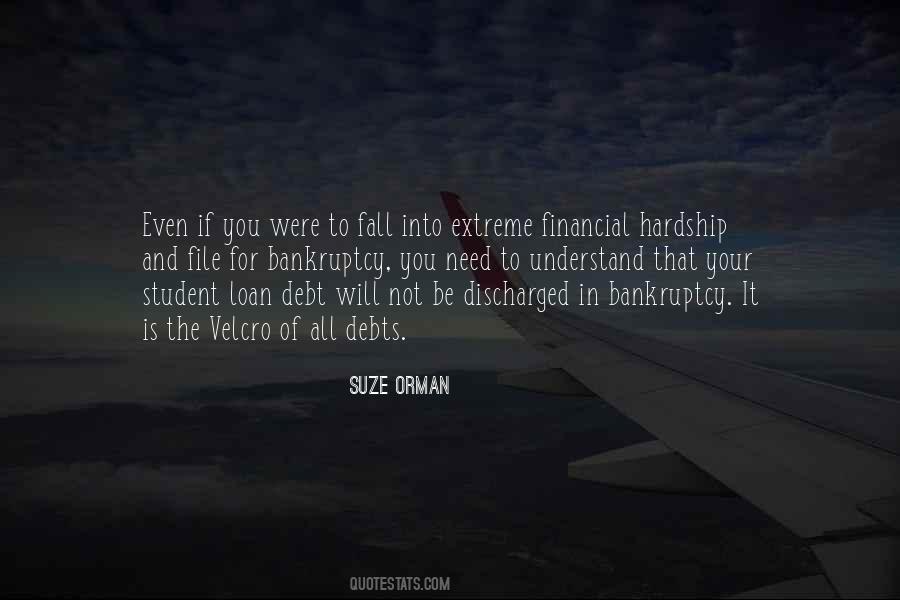 #34. Accepting favors from fiends was so against the rules. Like potato chips, you couldn't stop at just one, then you'd find yourself at Hell's front door trying to explain why your soul had a big brand on it that said Property of Lucifer. - Author: Jana Oliver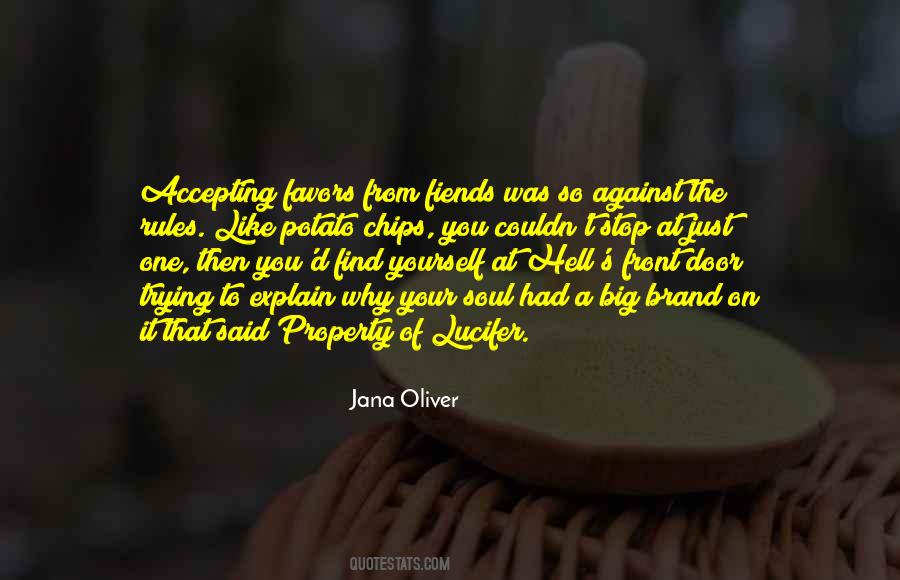 #35. Freedom is for the curious ones. Free is the one not influenced by taboos. Free is the one who reasons and evolves continuously, and refuses to accept anything without thinking. - Author: Massimo Marino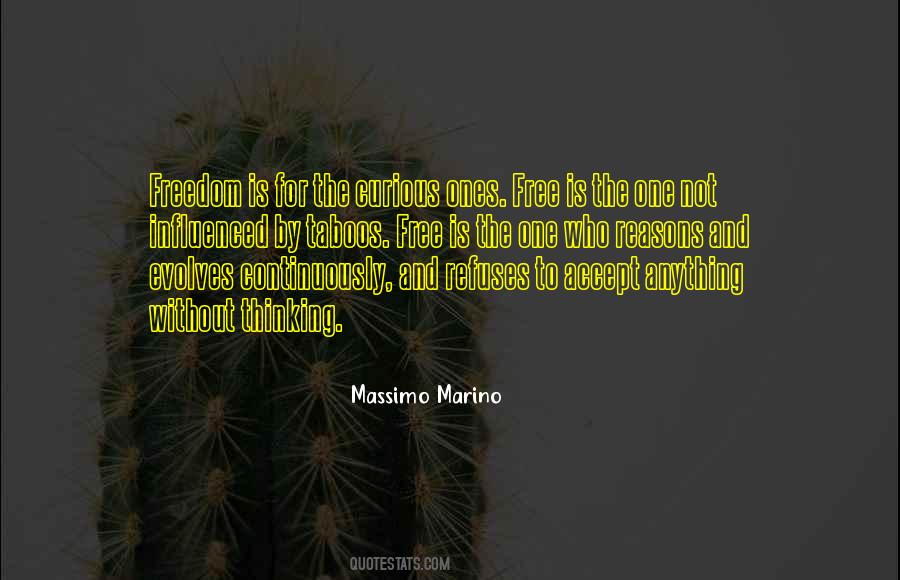 #36. If you must know, my parents came from pretty hardscrabble backgrounds in the southern Midwest. I certainly didn't grow up poor, but I did spend my 20s and early 30s juggling temp jobs and choking on massive student-loan debt. - Author: Meghan Daum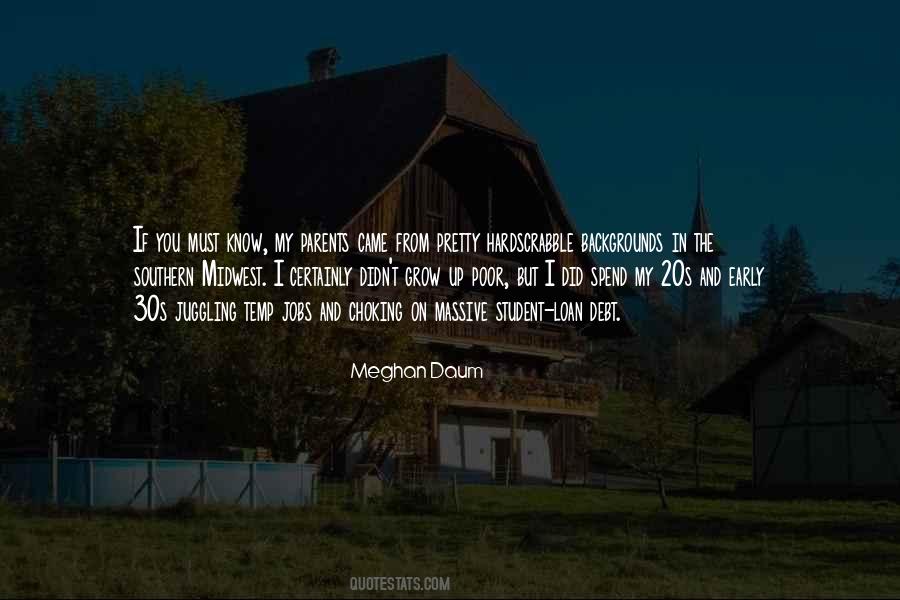 Famous Authors
Popular Topics