Sipping Wine Famous Quotes & Sayings
List of top 15 famous quotes and sayings about sipping wine to read and share with friends on your Facebook, Twitter, blogs.
Top 15 Quotes About Sipping Wine
#1. Imagine all the time we had was bottled up, like wine. and handed over to us. How would we make that bottle last? By sipping slowly, appreciating the taste, or by gulping? - Author: Matt Haig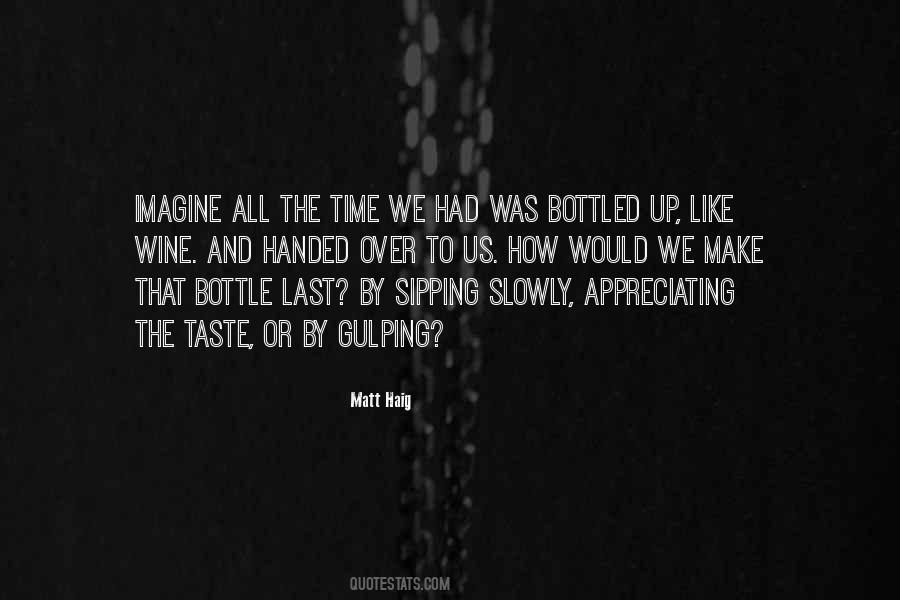 #2. That's alright," said Hugo. "I've got some wine"
Which was about all he seemed to have. He poured out two mugfuls.
"Very nice," said Adrian, sipping appreciatively. "I wonder how they got the cat to sit on the bottle."
"It's cheap, that's the main thing. - Author: Stephen Fry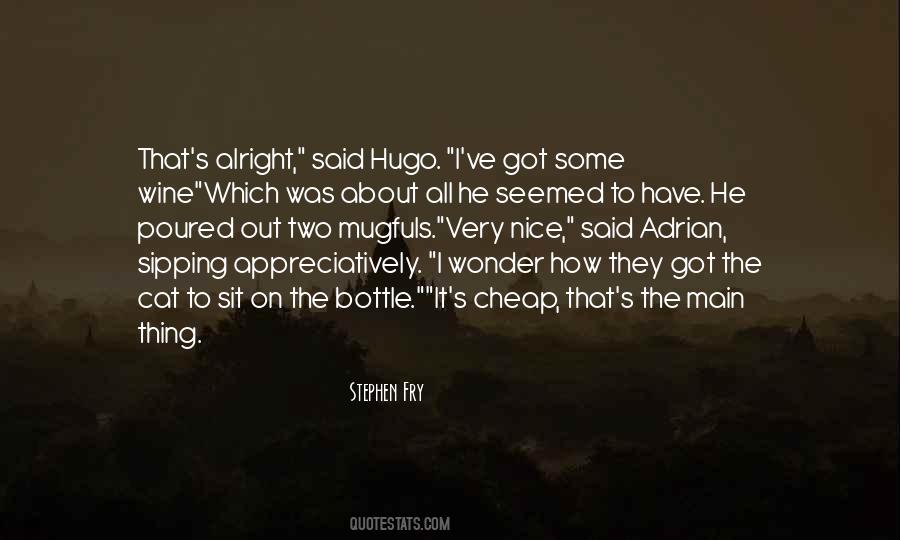 #3. Uh huh, I said, cringing and sipping at the wine. Okay, I gulped. Sue me, I was about to get my hoo-ha ripped to shreds; I was a wee bit nervous. - Author: Christine Zolendz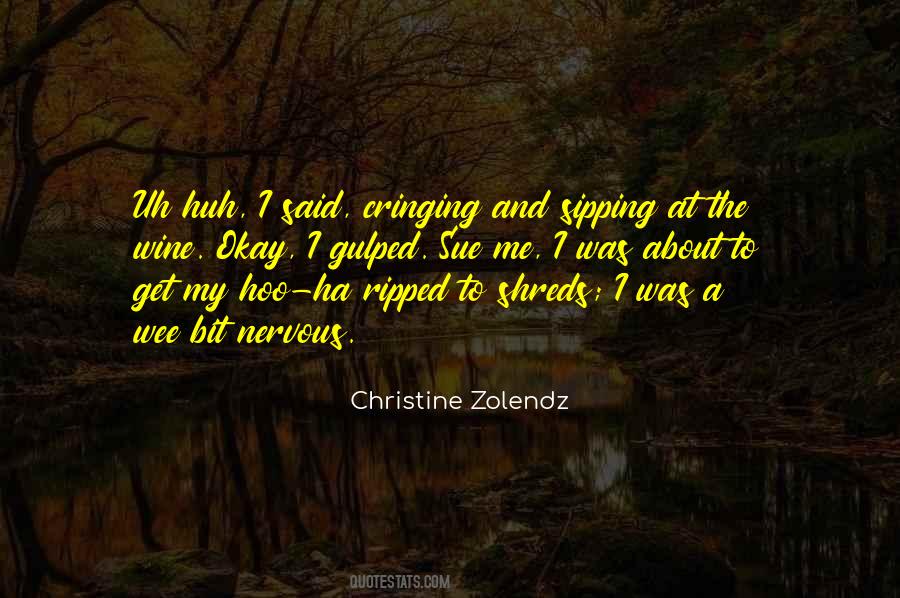 #4. Got a little red line that tells you, boy where the razor's been. - Author: Tori Amos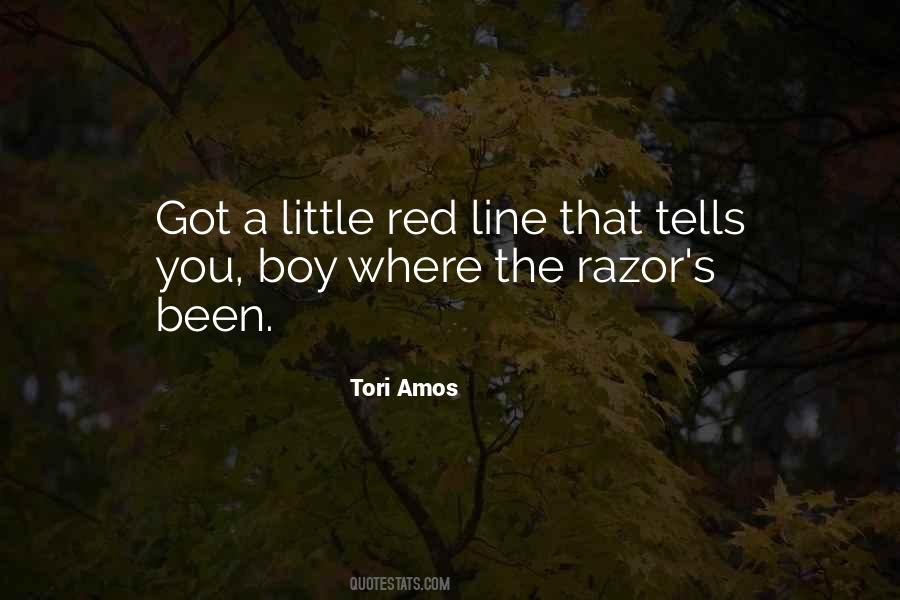 #5. Nobody went to bed at seven in Paris, even French children. Les enfants stayed up late at night, he had heard, eating with the adults, sipping red wine, and discussing the latest books and films. - Author: Alexander McCall Smith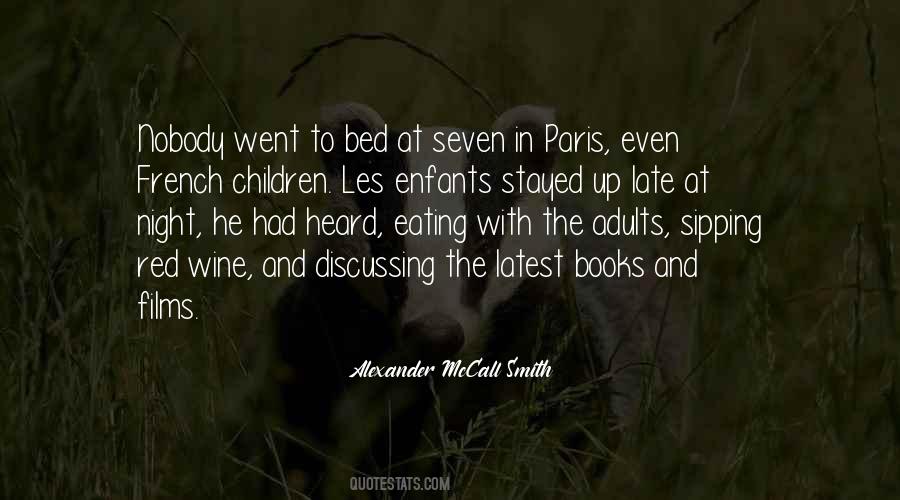 #6. Everyone knows that if you paint a human being entirely with house paint he will live, as long as you don't paint the bottom of his feet. It takes only a little thing like this to kill a person. - Author: Miranda July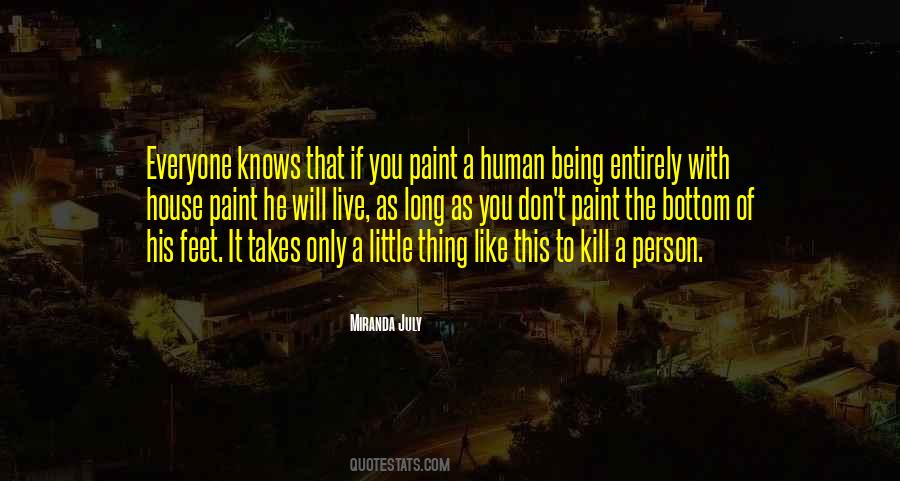 #7. I told her that the plots were all the same, and that the style was pretty terrible. She would answer, 'Well, if it is a good plot, it will stand being read over a good many times, and the style doesn't matter as long as you can understand what the characters are doing. - Author: John Wiley Jr.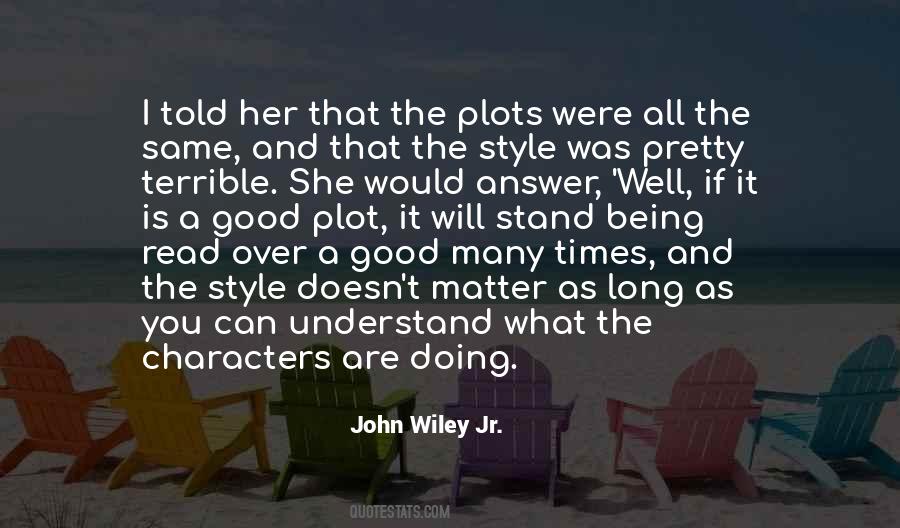 #8. To be seduced? Why, that was a matter of leaning back in one's chair, sipping one's wine, and responding to a query with the very first thought that has popped into one's head. And - Author: Amor Towles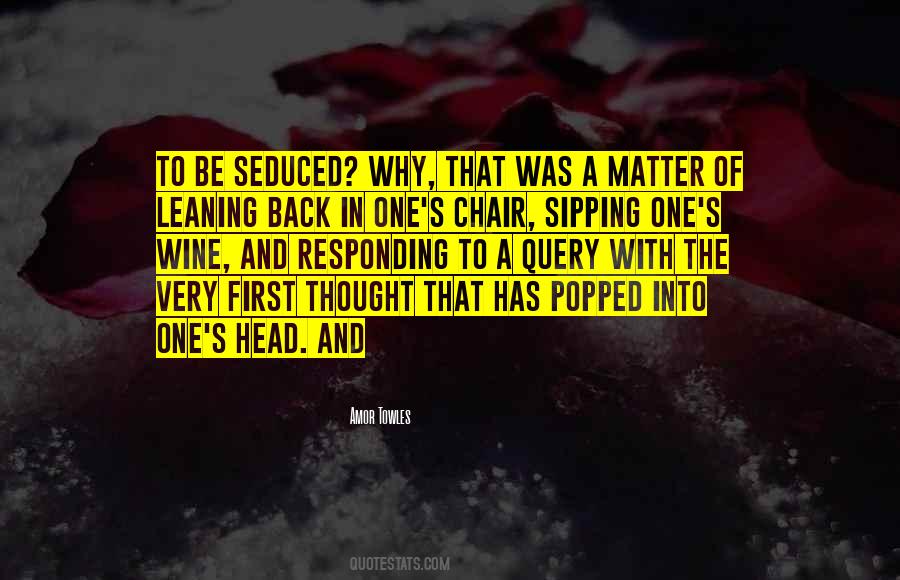 #9. You are beautiful as always, Violet, he murmured. His parents smiled at us from where they sat sipping wine. There. Every single one of us was smiling.
It was all very pleasant, even if my cheeks were starting to hurt. - Author: Alyxandra Harvey
#10. It's not sipping wine. It's a mourning wine. You drain it. Like this. - Author: Neil Gaiman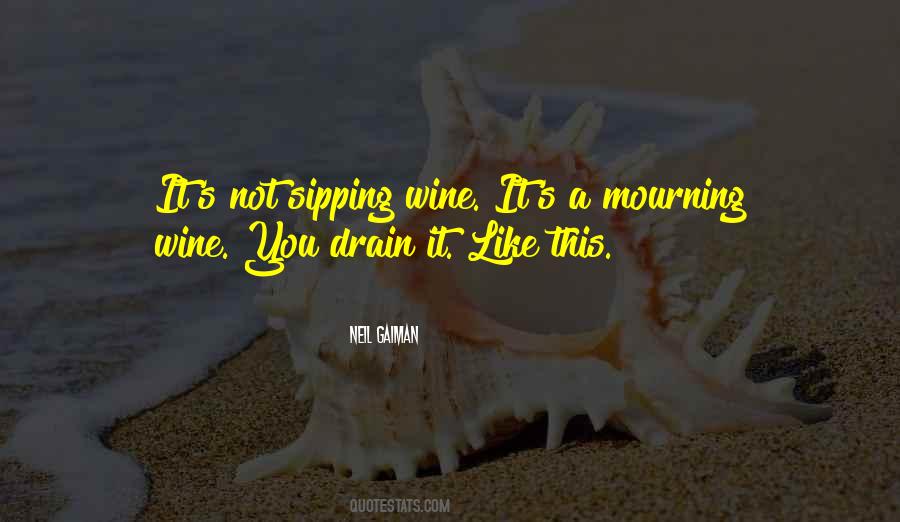 #11. If god really wanted people to be free of [wicked thoughts], he should have taken more care to invent a different species. - Author: Christopher Hitchens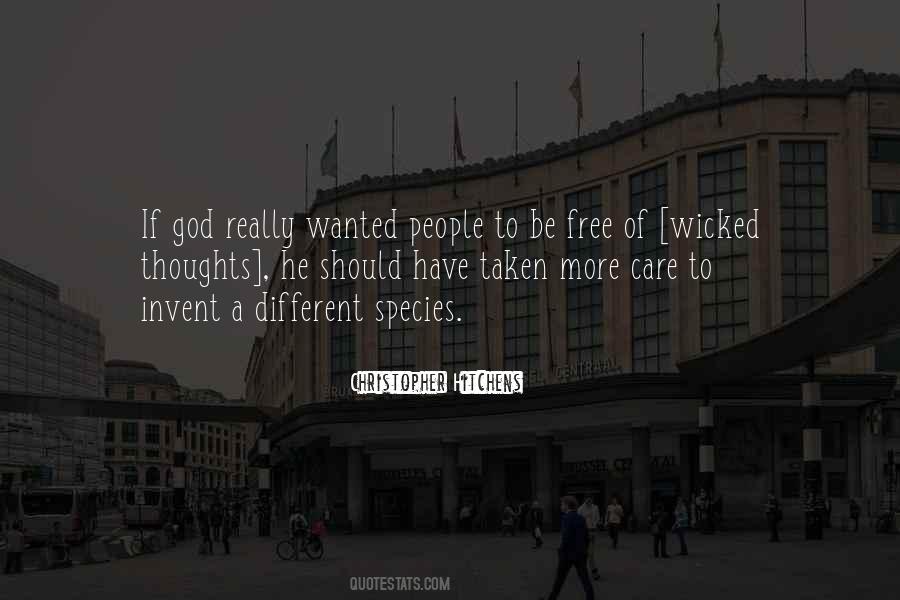 #12. Glamour is not something you possess but something you perceive, not something you have but something you feel. It is a subjective response to a stimulus. - Author: Virginia Postrel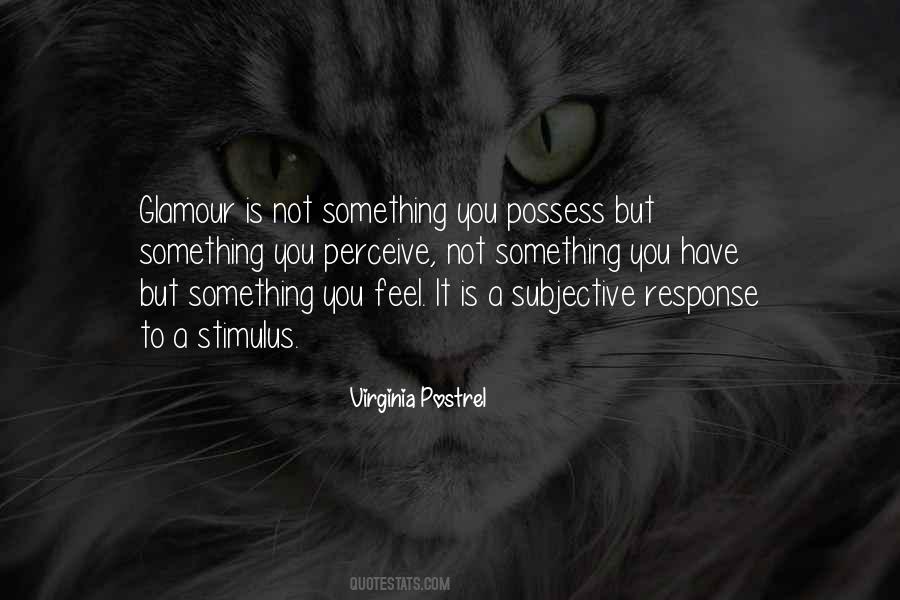 #13. I'm nostalgic for the future I knew as a kid. Back then, it was a lovely, bleepy, heavenly land populated by svelte men in white polo necks, who would lounge on big white sofas sipping blue wine from big glass globes, beside women like the ones on the covers of Hedkandi chill out compilations. - Author: Peter Baynham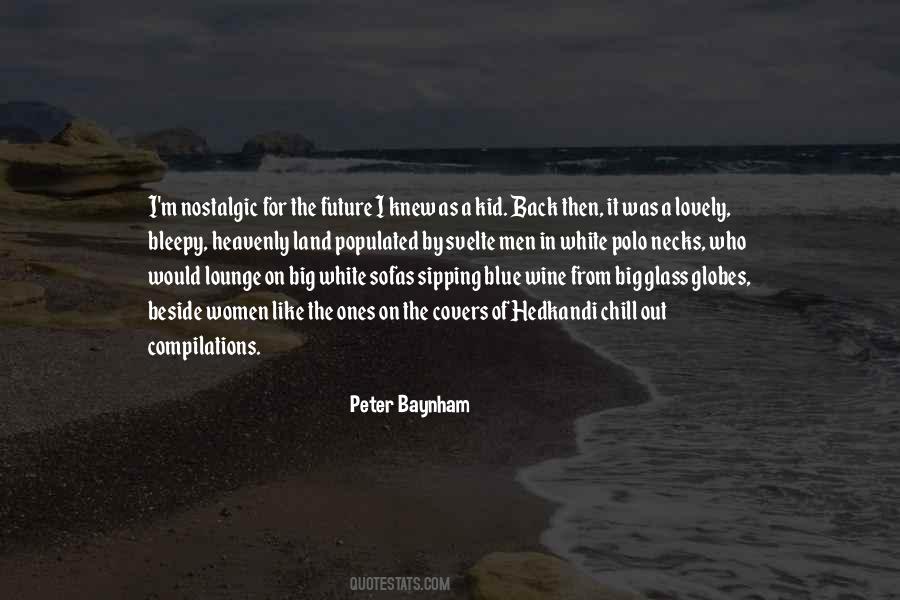 #14. Wine is not only a drinking: it is sniffing, observing, tasting, or sipping at and ... talking about - Author: Edward VII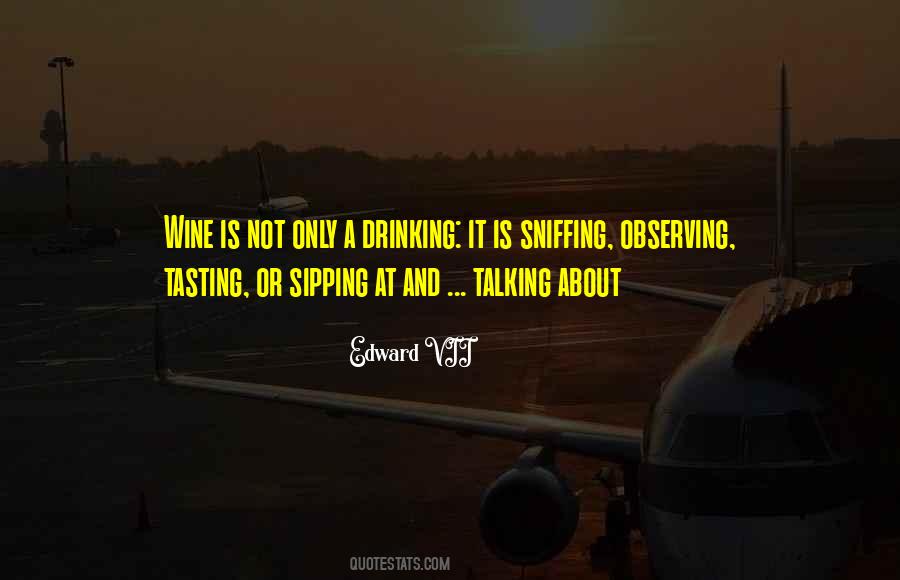 #15. I cannot do all the good that the world needs. But the world needs all the good that I can do. - Author: Jana Stanfield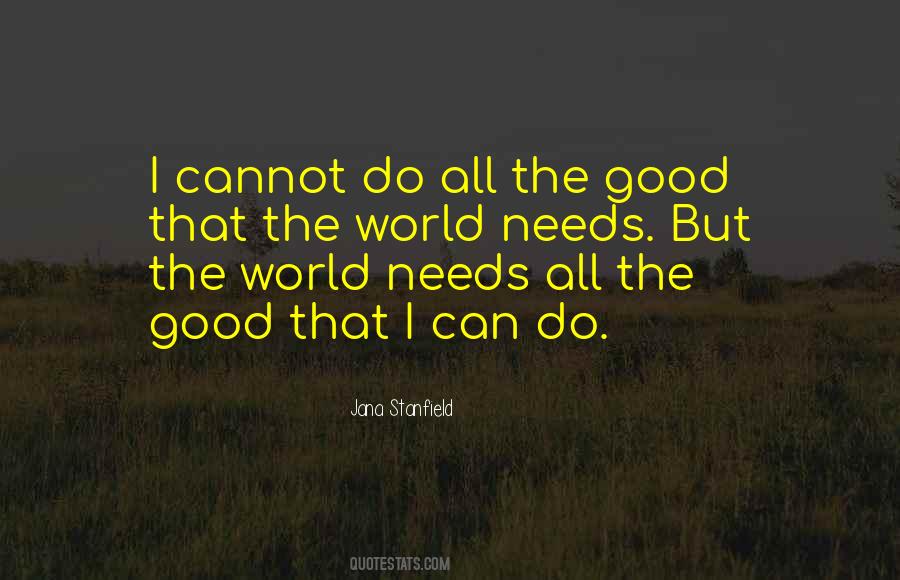 Famous Authors
Popular Topics