Ships And Boats Famous Quotes & Sayings
List of top 17 famous quotes and sayings about ships and boats to read and share with friends on your Facebook, Twitter, blogs.
Top 17 Quotes About Ships And Boats
#1. that August an ominous and unprecedented British armada of 450 ships and boats carrying forty-five thousand British soldiers and sailors, as well as the rented Germanic troops known as the Hessians (of Headless Horseman fame), assembled in New York Harbor - Author: Sarah Vowell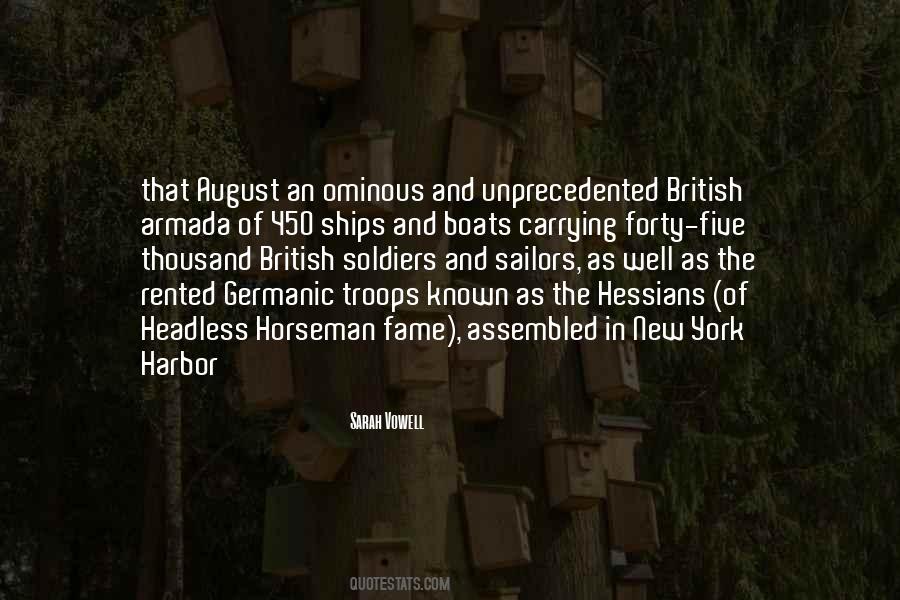 #2. If the slogan for Google is 'Don't be evil', then the slogan for Uber is 'Do a little bit of evil & don't get caught.' - Author: Peter Thiel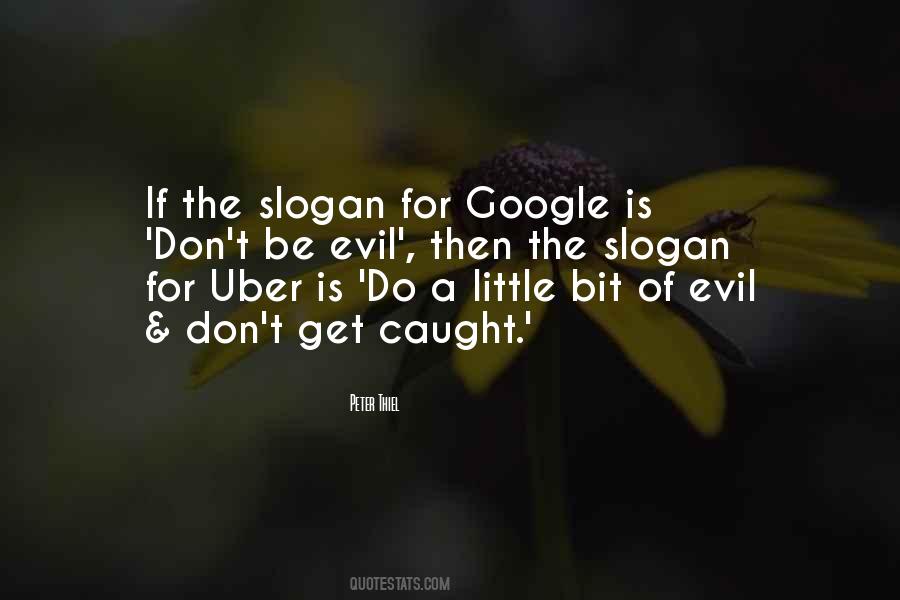 #3. Boats and ships are female because they are beautiful, lovable, expensive and unpredictable. - Author: Robert A. Heinlein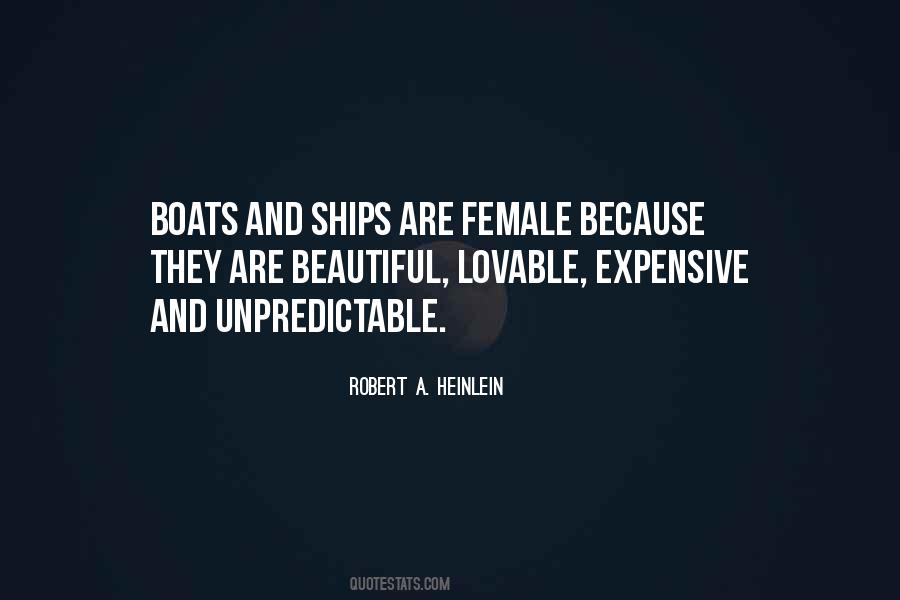 #4. I feel like my life is just passing me by like two ships in the night. And I have missed both boats. - Author: Jane Wagner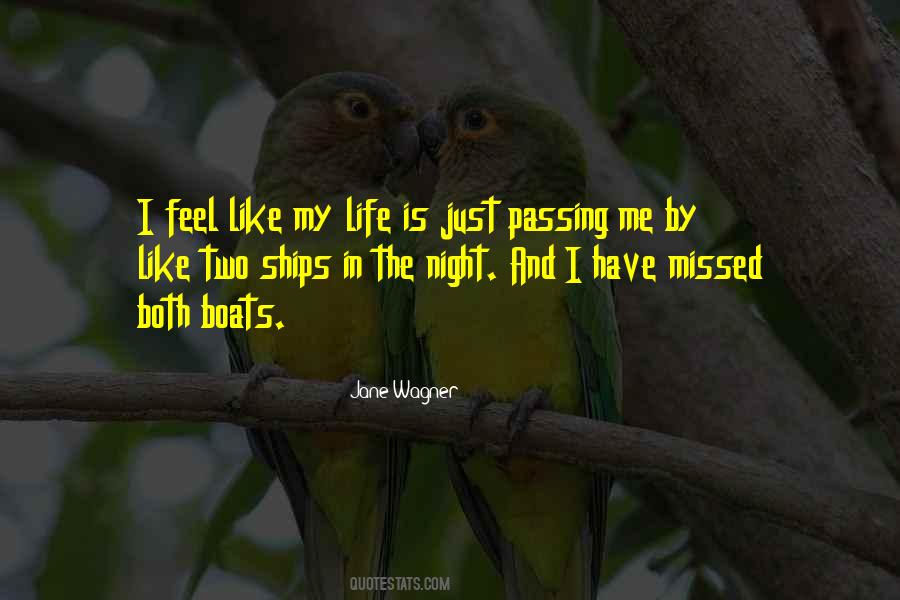 #5. What we want is scientists who don't become part of the policy discussion: All they do is produce science. If someone becomes an advocate, then I won't pay as much attention to their science. - Author: George P. Shultz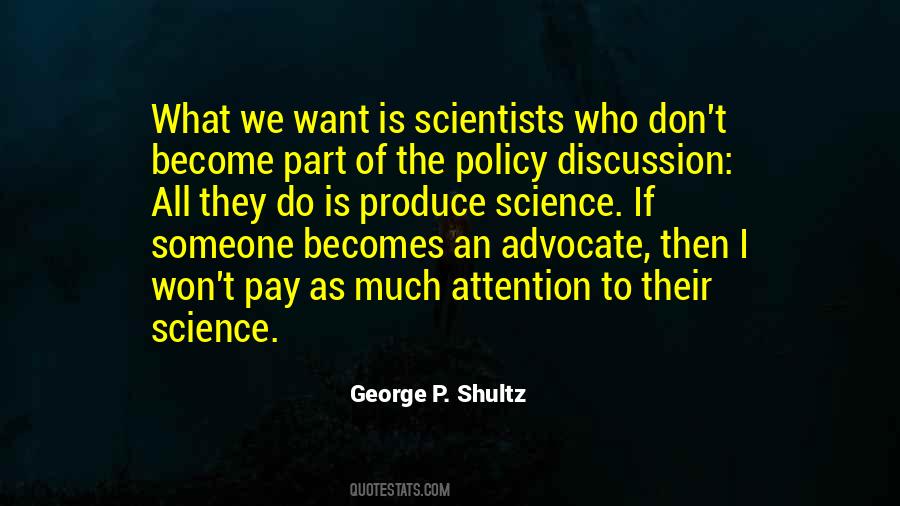 #6. My films often have a spiritual dimension which comes from my Muslim background, and I'm happy to tackle that in cinema. - Author: Asif Kapadia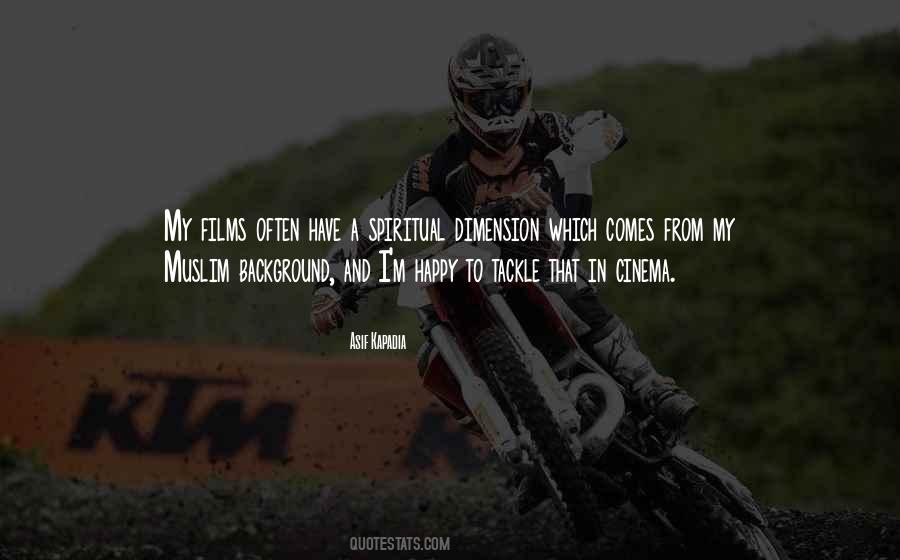 #7. Your life is an island separated from all other islands and continents. Regardless of how many boats you send to other shores or how many ships arrive upon your shores, you yourself are an island separated by its own pains, secluded in its happiness - Author: Khalil Gibran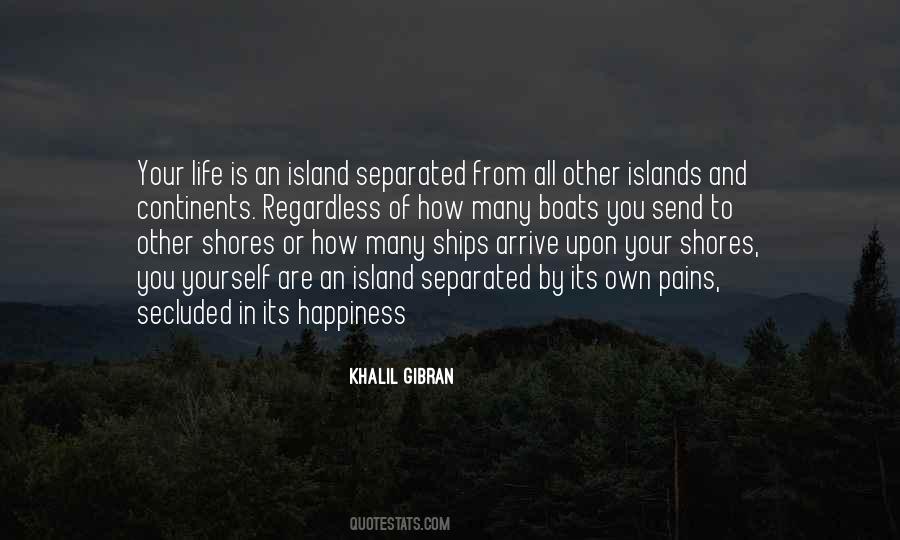 #8. When our identity expands to include everything, we find a peace with the dance of the world. The ocean of life rises and falls within us - birth and death, joy and pain, it is all ours, and our heart is full and empty, large enough to embrace it all. - Author: Jack Kornfield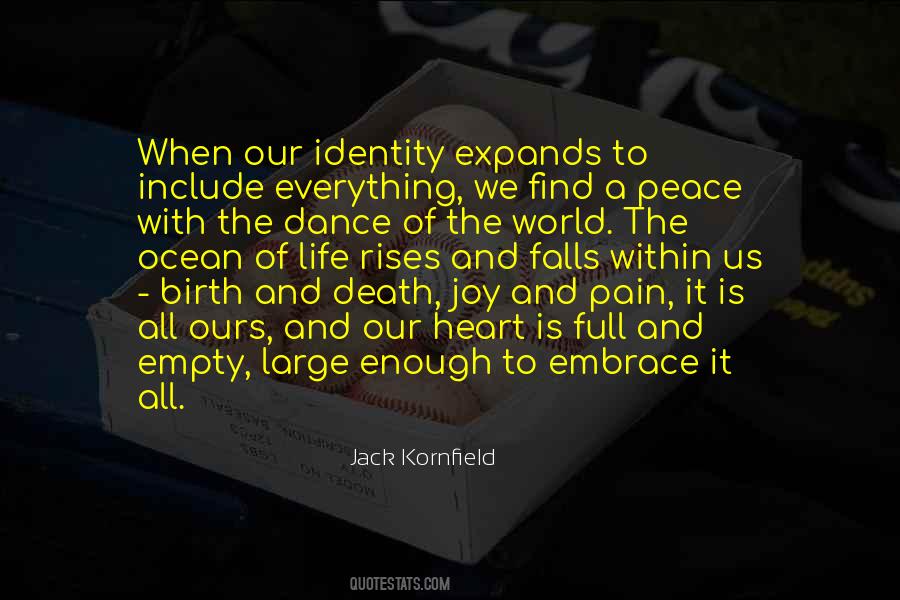 #9. Mr. Heathcliff and his man climbed the cellar stairs with vexatious phlegm. - Author: Emily Bronte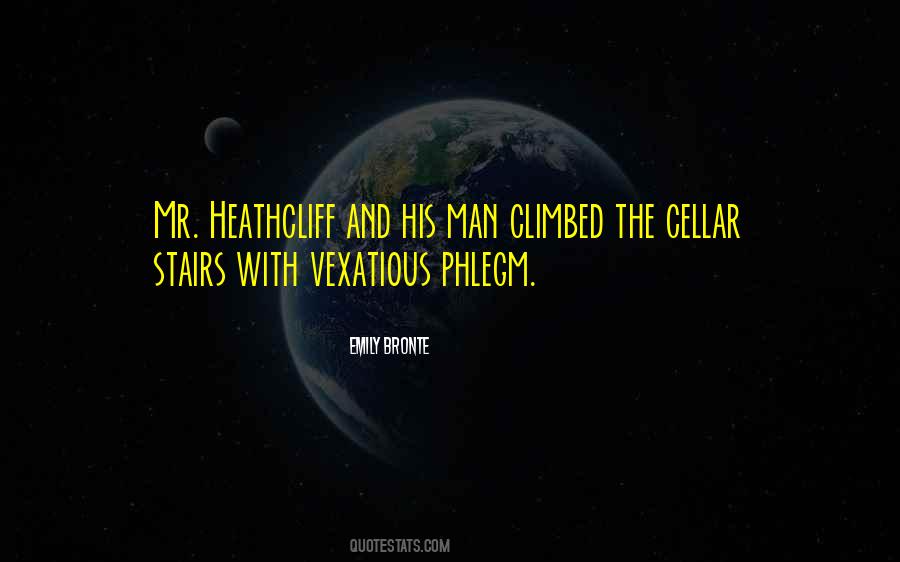 #10. Enemy submarines are to be called U-Boats. The term submarine is to be reserved for Allied under water vessels. U-Boats are those dastardly villains who sink our ships, while submarines are those gallant and noble craft which sink theirs. - Author: Winston S. Churchill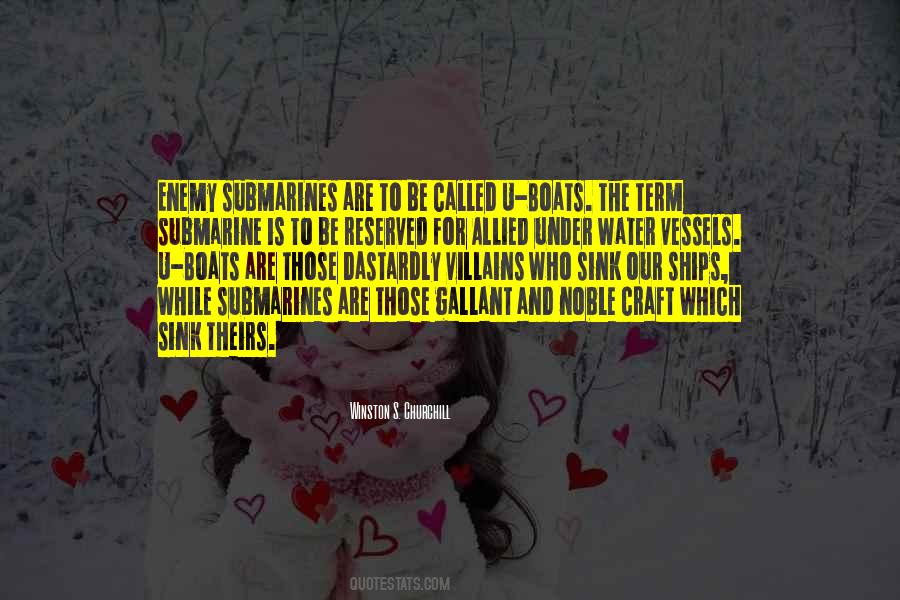 #11. One cannot sincerely weep over getting what one wanted. - Author: Seneca.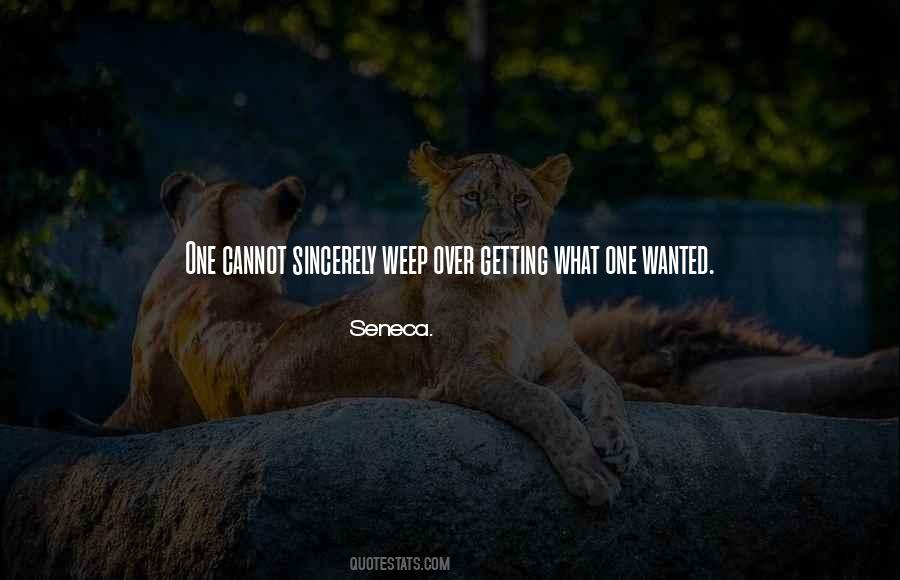 #12. U-boats in fact traveled underwater as little as possible, typically only in extreme weather or when attacking ships or dodging destroyers. - Author: Erik Larson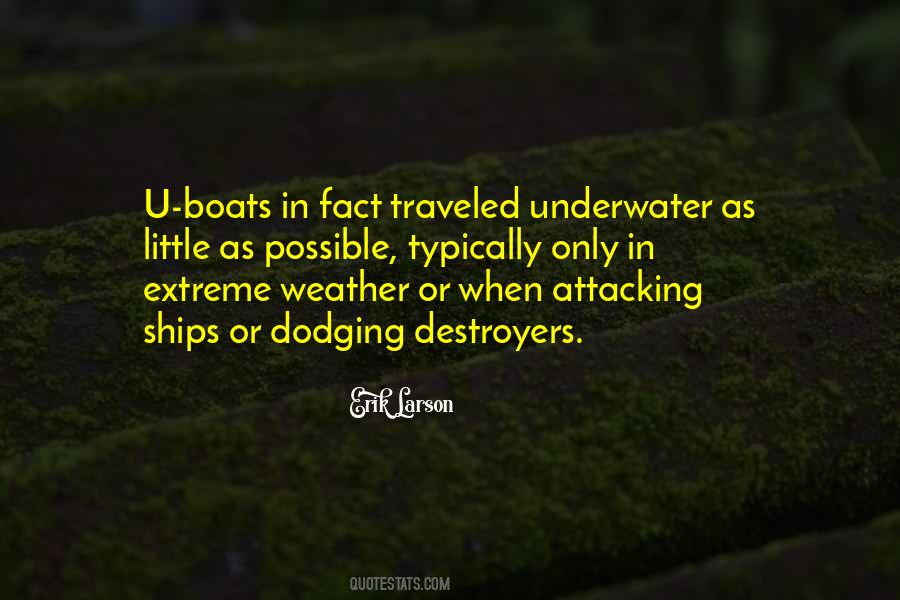 #13. Eight hundred small boats had loaded 338,000 men into larger ships during the legendary evacuation of Allied troops from Dunkirk, including 500 French officers and 18,000 French sailors, to prevent them from being captured or killed by the Germans. - Author: Charles Kaiser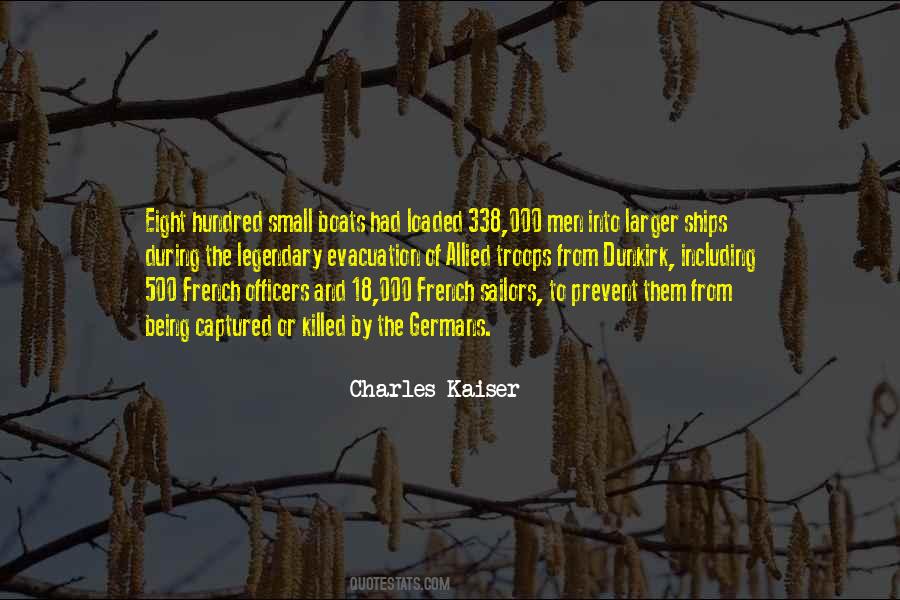 #14. The American military generally counts on a kill ratio of 10 to 1 when fighting lightly armed insurgents: for every dead American, there are probably 10 dead enemy. - Author: Sebastian Junger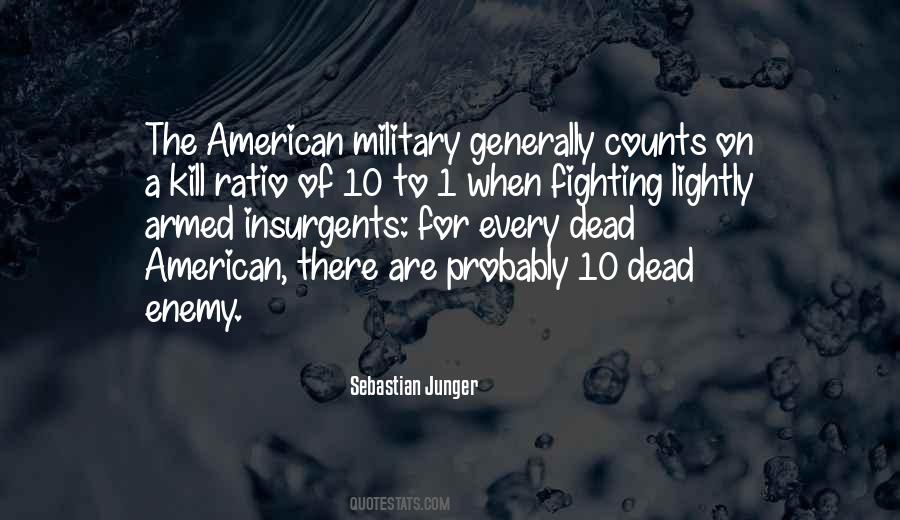 #15. A war of ideas can no more be won without books than a naval war can be won without ships. Books, like ships, have the toughest armor, the longest cruising range, and mount the most powerful guns. - Author: Franklin D. Roosevelt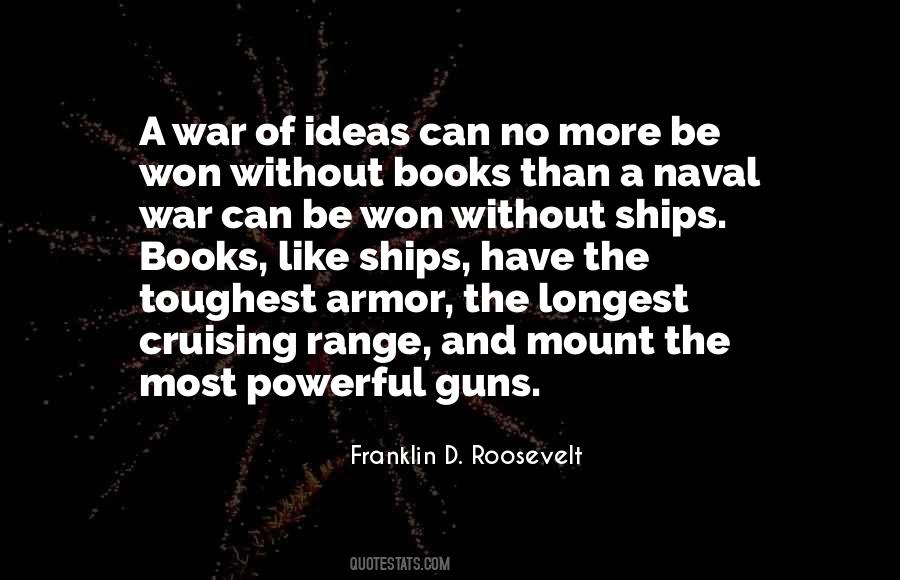 #16. We all came in on different ships, but we're all in the same boat now - Author: Martin Luther King Jr.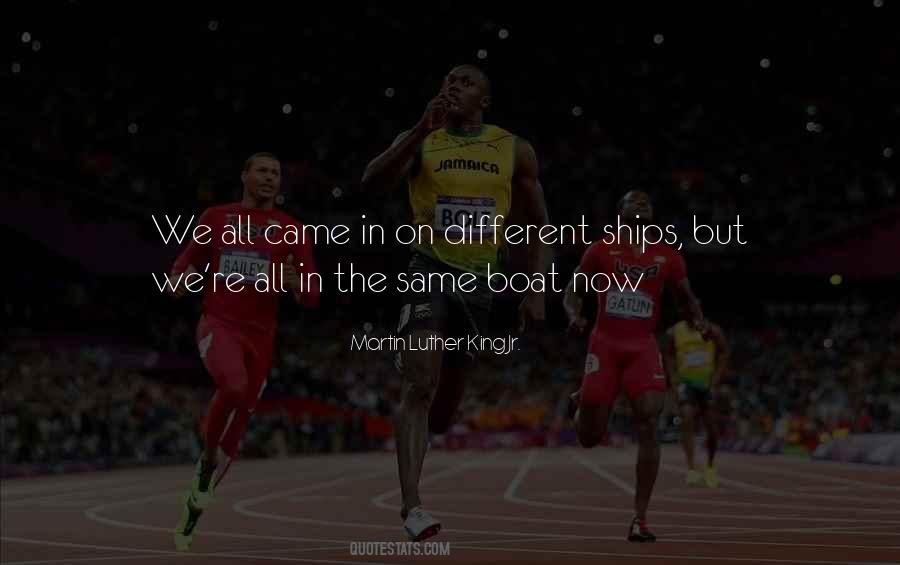 #17. The great religions are the ships, Poets the life boats. Every sane person I know has jumped overboard. - Author: Hafez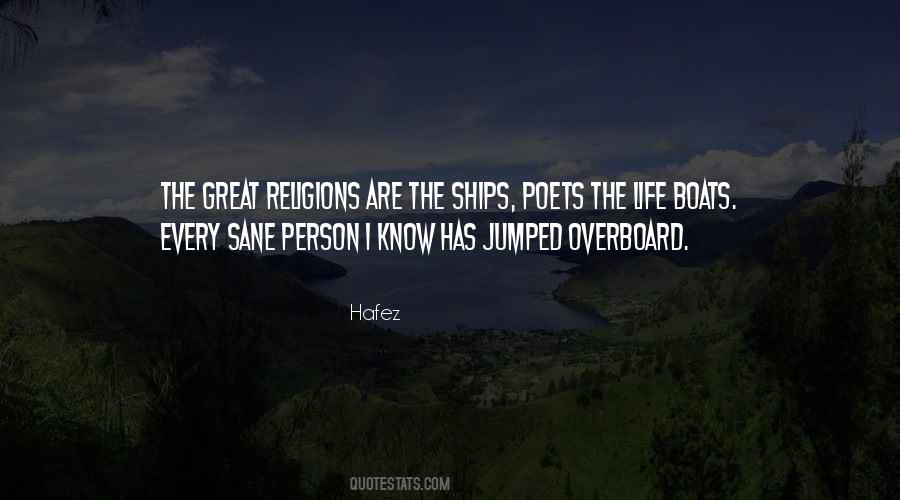 Famous Authors
Popular Topics