Sea With Love Famous Quotes & Sayings
List of top 86 famous quotes and sayings about sea with love to read and share with friends on your Facebook, Twitter, blogs.
Top 86 Quotes About Sea With Love
#1. I was a child and she was a child, In this kingdom by the sea; But we loved with a love that was more than love- I and my Annabel Lee; With a love that the winged seraphs of heaven Coveted her and me. - Author: Edgar Allan Poe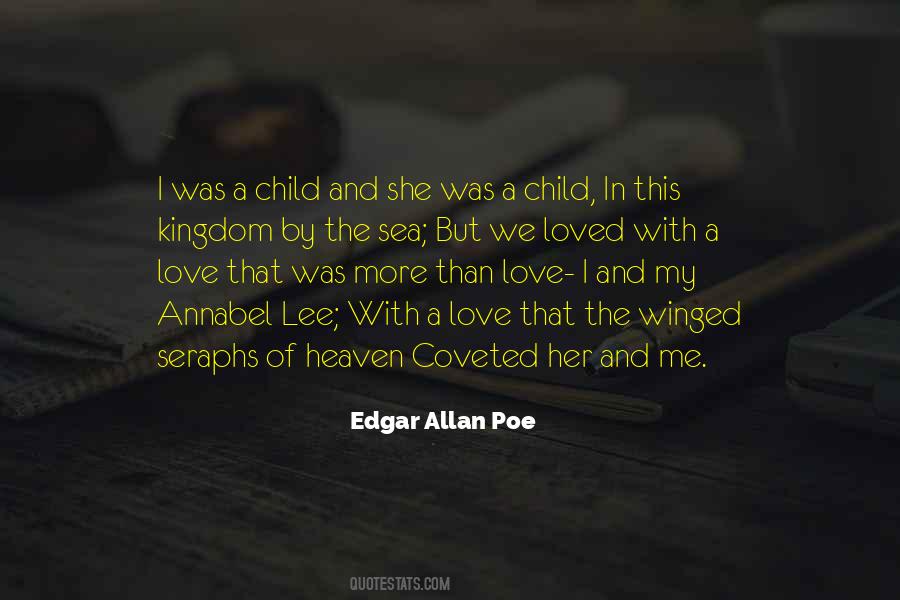 #2. In this, photography is the same thing as love. When my gaze, diving into the sea as my subject, converges with the act of photography, hot sparks fly at the point of intersection. - Author: Shomei Tomatsu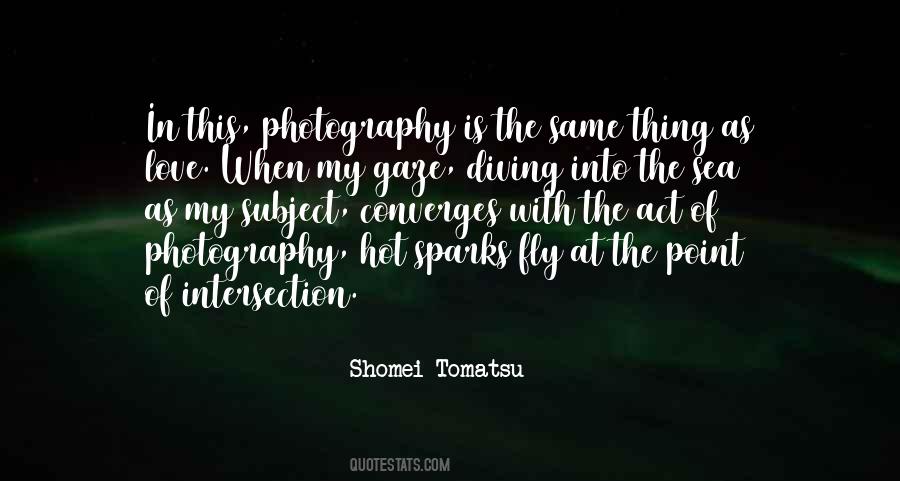 #3. Where do starfish come from?" asked Sam.
"From the sky," answered Stella. "Starfish are shooting stars that fell in love with the sea."
"Weren't the stars afraid of drowning?" asked Sam.
"No," said Stella. "They all learned how to swim. - Author: Marie-Louise Gay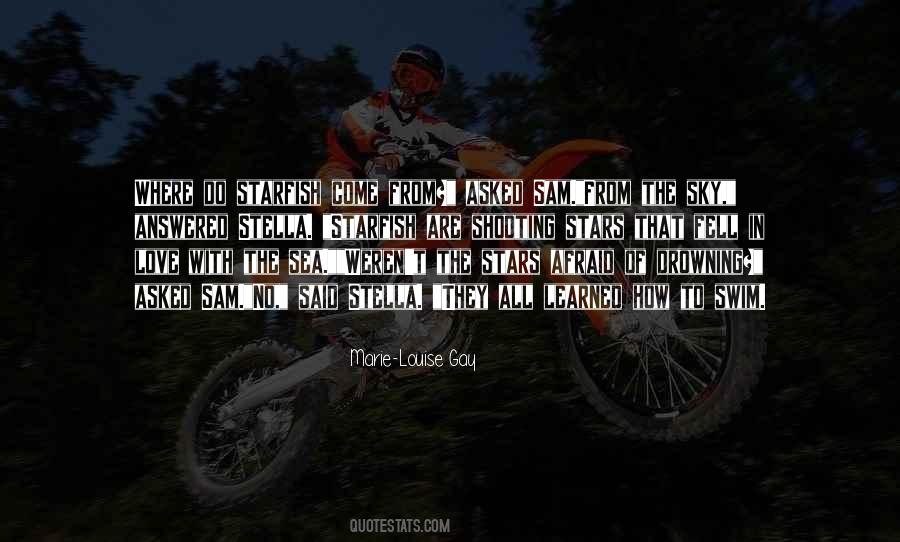 #4. Some people are born with tornadoes in their lives, but constellations in their eyes. Other people are born with stars at their feet, but their souls are lost at sea. - Author: Nikita Gill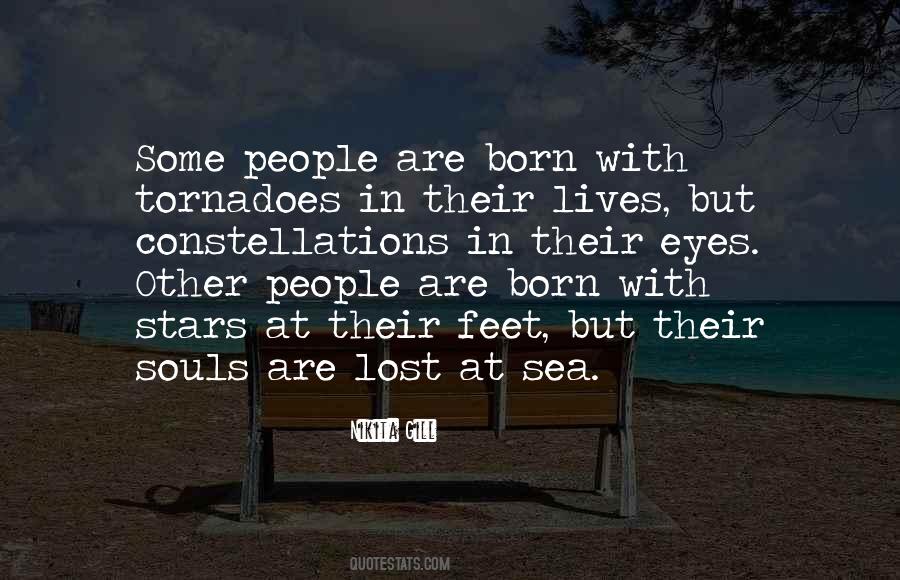 #5. The jazz rhythm won't be understood by the bulk of my audience. That's the problem. We can get away with maybe one tune a night. It depends on where we place it. A song like 'Beyond the Sea,' the fans love that. It's fresh. - Author: George Benson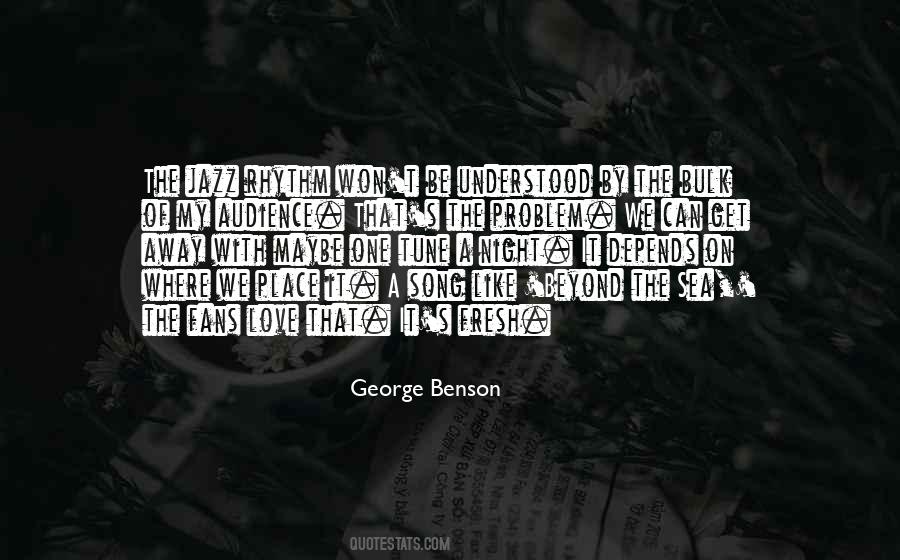 #6. I love sea salt spray but I hate being salty from the ocean, so I'll always shower after surfing, shampoo and condition my hair and then put in the salt spray. It's sort of a reverse cycle, but I just can't do the natural sea salt - it just feels too crunchy to go out with. - Author: Laura Enever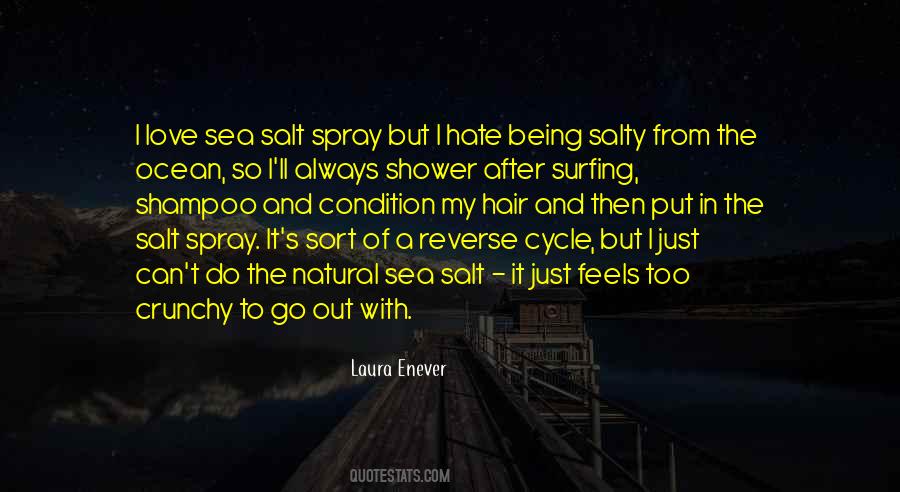 #7. In 10 years, I'd love to live near the sea, in a warmer climate. I could see myself with three dogs ... and it'd be great to share them with someone else. - Author: Luke Evans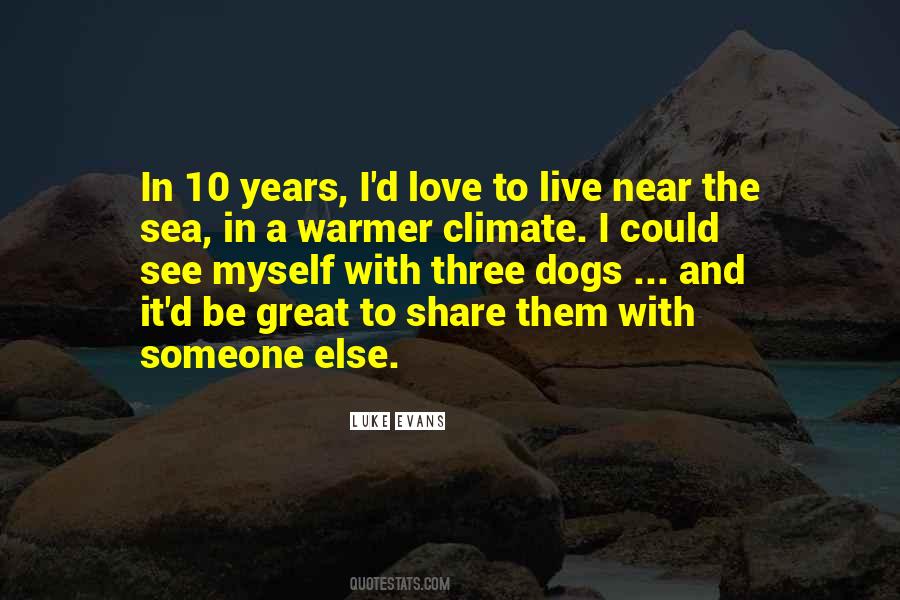 #8. Love is a smoke rais'd with the fume of sighs; being purg'd, a fire sparkling in lovers' eyes; being vex'd, a sea nourish'd with lovers' tears; what is it else? A madness most discreet, a choking gall, and a preserving sweet. - Author: William Shakespeare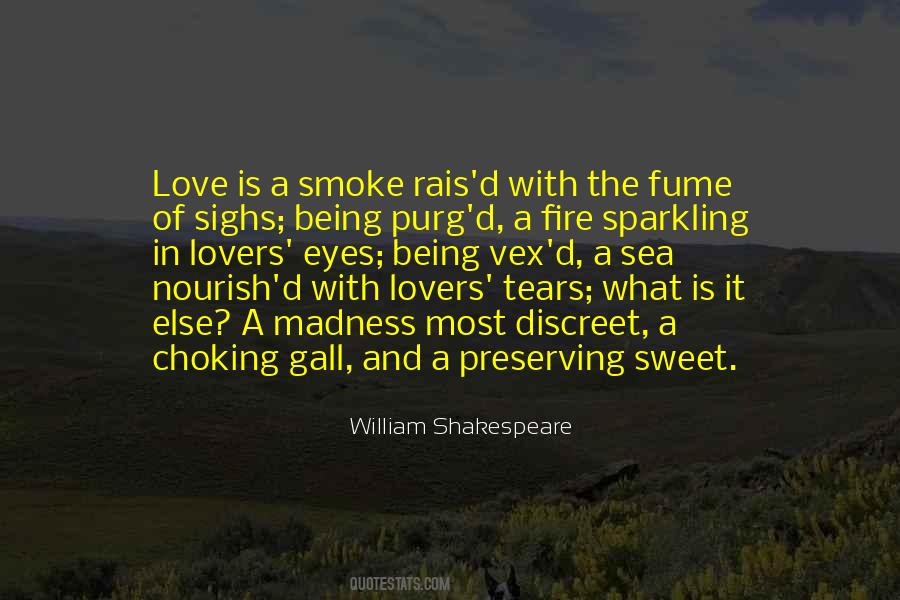 #9. Vulgar souls look hastily and superficially at the sea and accuse it of monotony; other more privileged beings could spend a lifetime admiring it and discovering new and changing phenomena that delight them. So it is with love. - Author: Honore De Balzac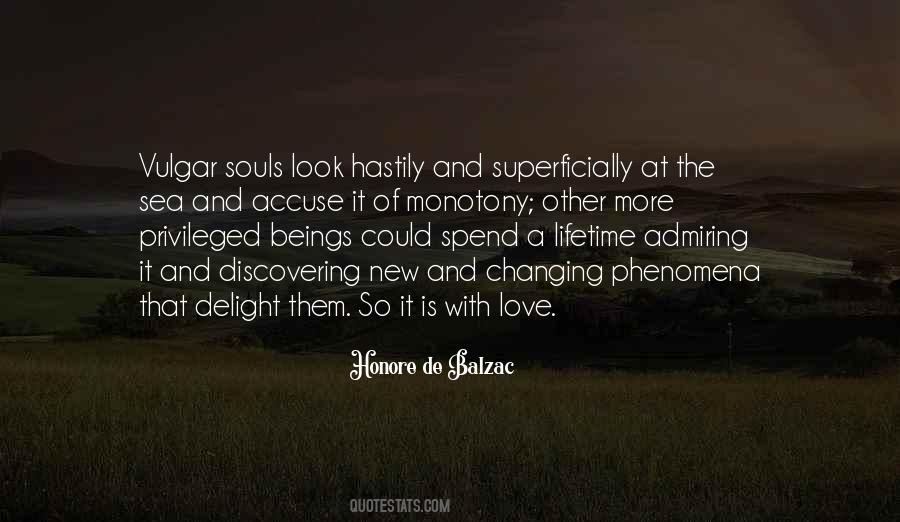 #10. In harmony with cosmic sea, true love needs no company. It can cure the soul, it can make it whole, if dogs run free. - Author: Bob Dylan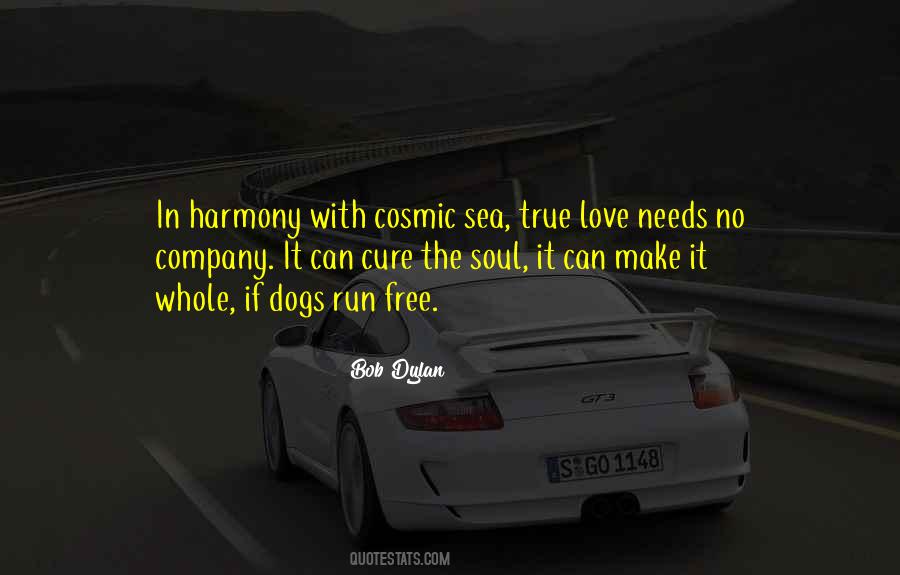 #11. Men are tattooed with their special beliefs like so many South Sea Islanders; but a real human heart with divine love in it beats with the same glow under all the patterns of all earth's thousand tribes. - Author: Oliver Wendell Holmes Jr.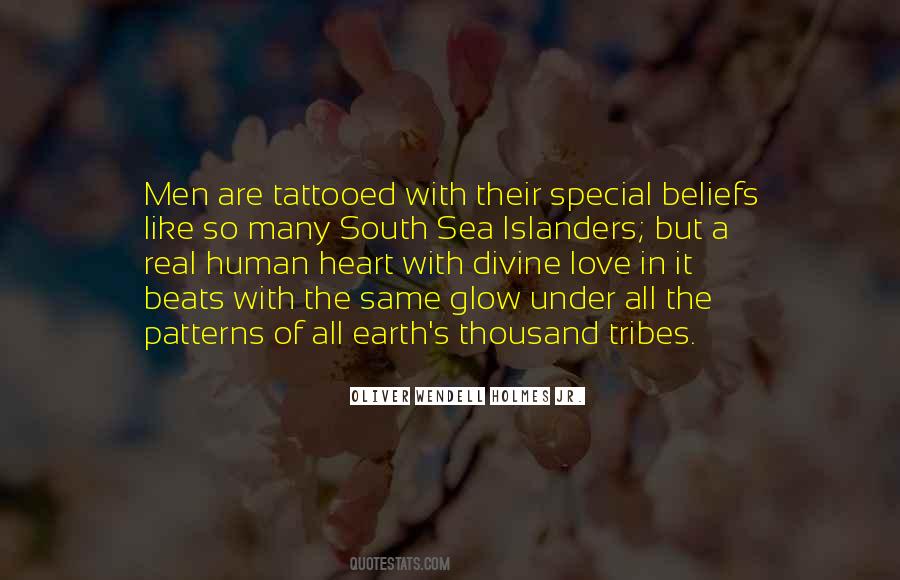 #12. She was floating in the midst of a black sea, in the darkest of nights, with no hope or care to see light again. She was a mere wave away from drowning in blackness. - Author: Anam Iqbal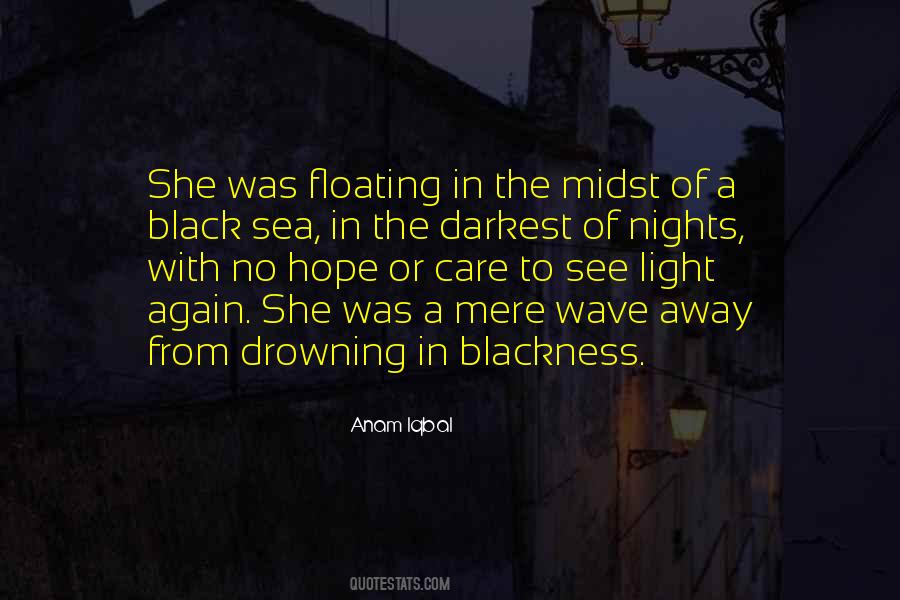 #13. I love to lounge, and I particularly love to eat outdoors. It's a throwback to my childhood in Hawaii. I have memories of coming out of the sea and eating corn chips with a strawberry vanilla slush. - Author: Marie Helvin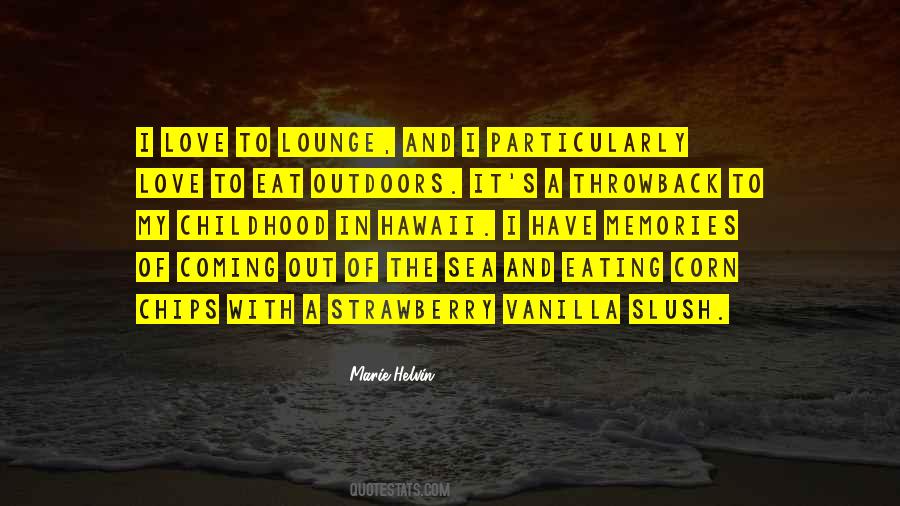 #14. In another universe I probably came out OK, ended up with mad novias and jobs and a sea of love in which to swim, but in this world I had a brother who was dying of cancer and a long dark patch of life like a mile of black ice waiting for me up ahead. - Author: Junot Diaz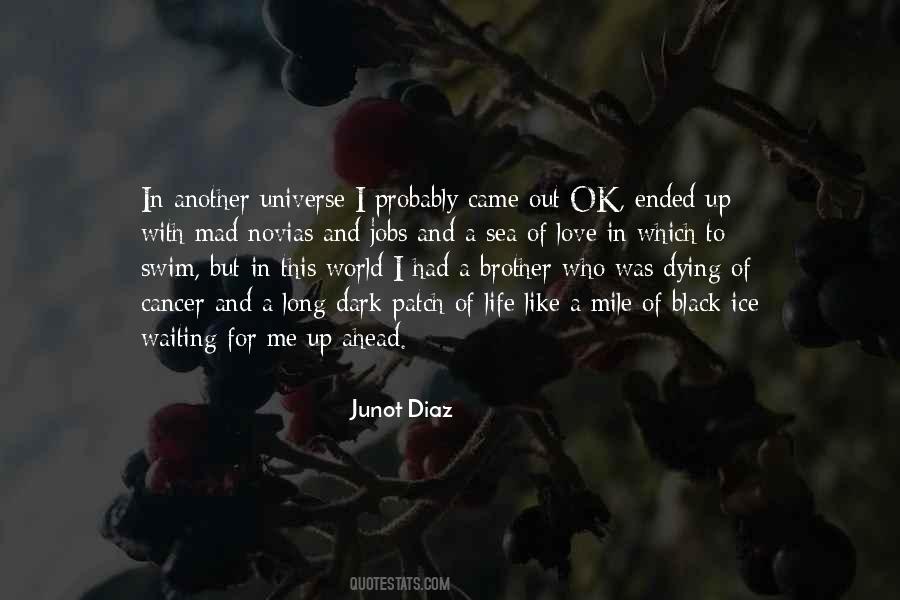 #15. Ulysses was not comely, but he was eloquent,
Yet he fired two goddesses of the sea with love - Author: Soren Kierkegaard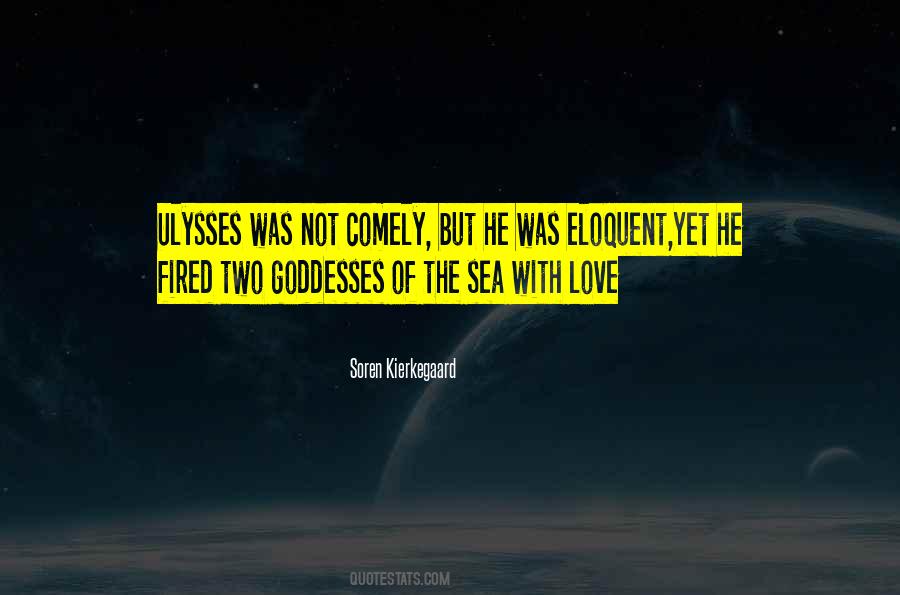 #16. And Venus among the fishes skips and is a she-dolphin
she is the gay, delighted porpoise sporting with love and the sea
she is the female tunny-fish, round and happy among the males
and dense with happy blood, dark rainbow bliss in the sea. - Author: D.H. Lawrence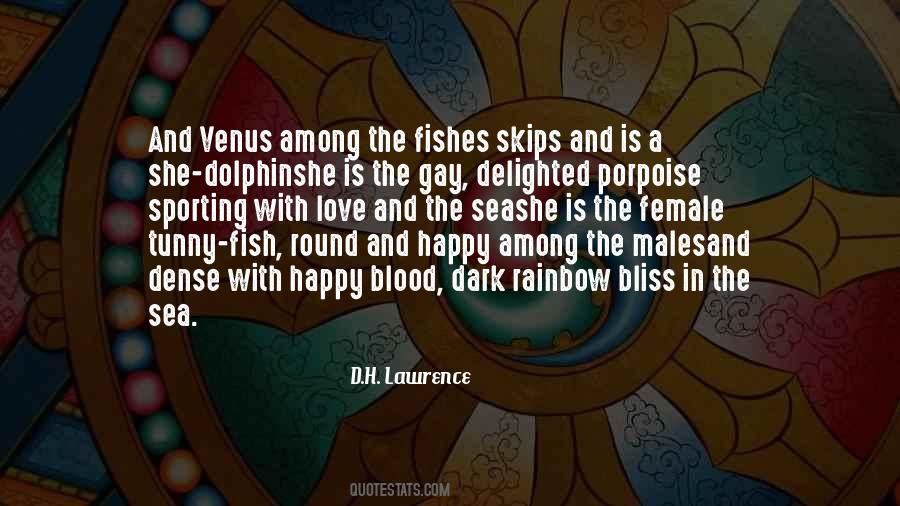 #17. They are orphans again, with no true home but each other and whatever life they can make together on the other side of the sea. - Author: Leigh Bardugo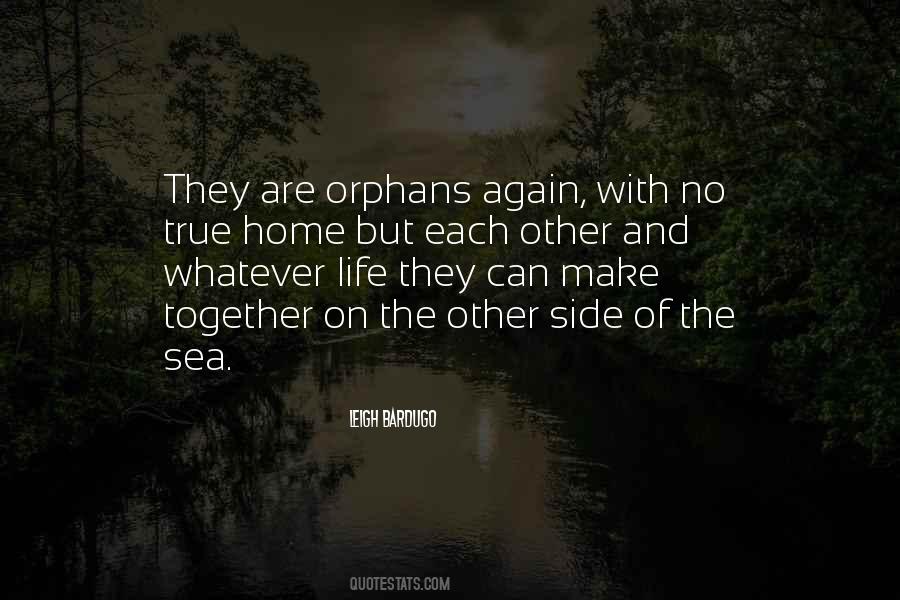 #18. We listen to the inexhaustible chant of the sea within us, as it rises and falls in our heads, like the approach and retreat of the strange desire we have for heaven, for love, and all that we cannot touch with our hands. - Author: Jean-Michel Maulpoix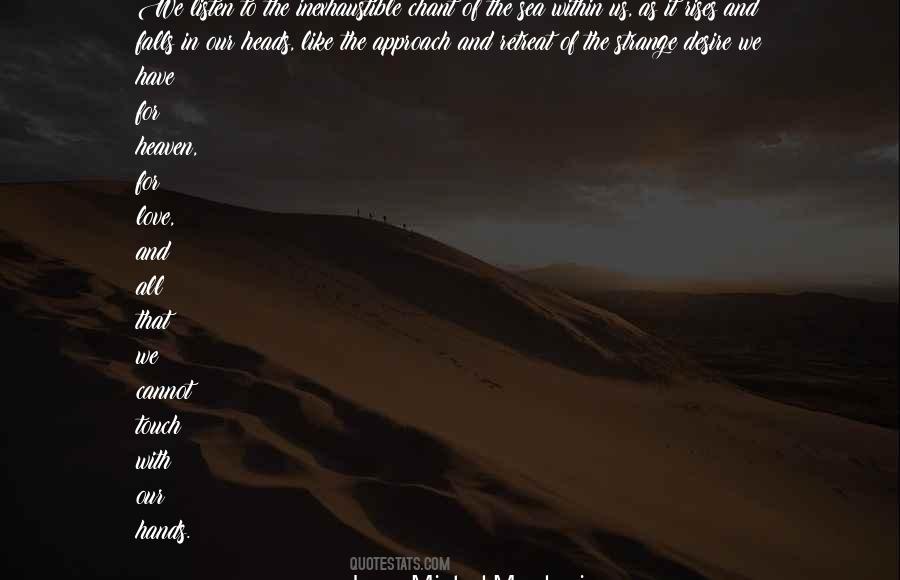 #19. There's little question that short stories, like poetry, don't get the respect they deserve in the culture - but what can you do? Like Canute, one cannot fight the sea, you have to go with your love, and hope one day, things change. - Author: Junot Diaz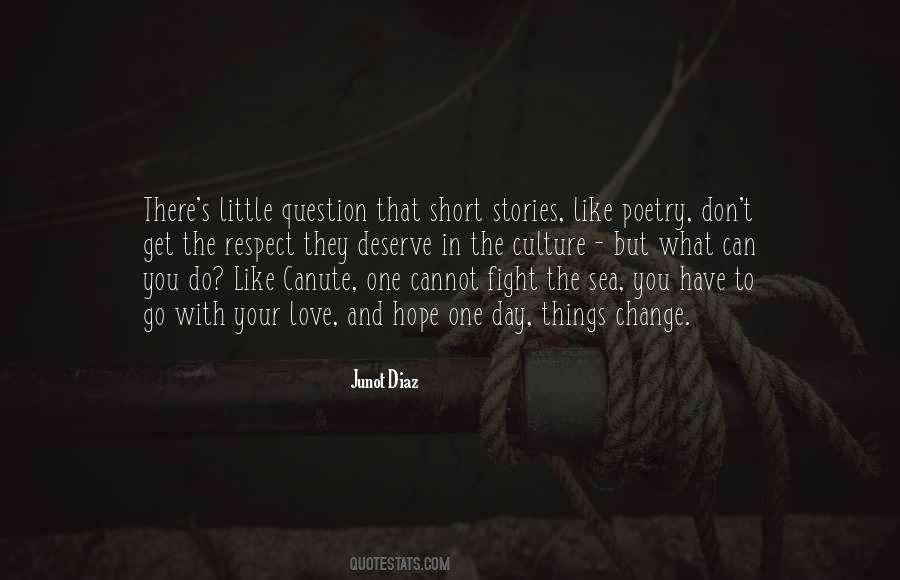 #20. Would it be enough to rock on a stormless sea with each our separate memories tuned to the state of the sinking sun? - Author: Kristen Henderson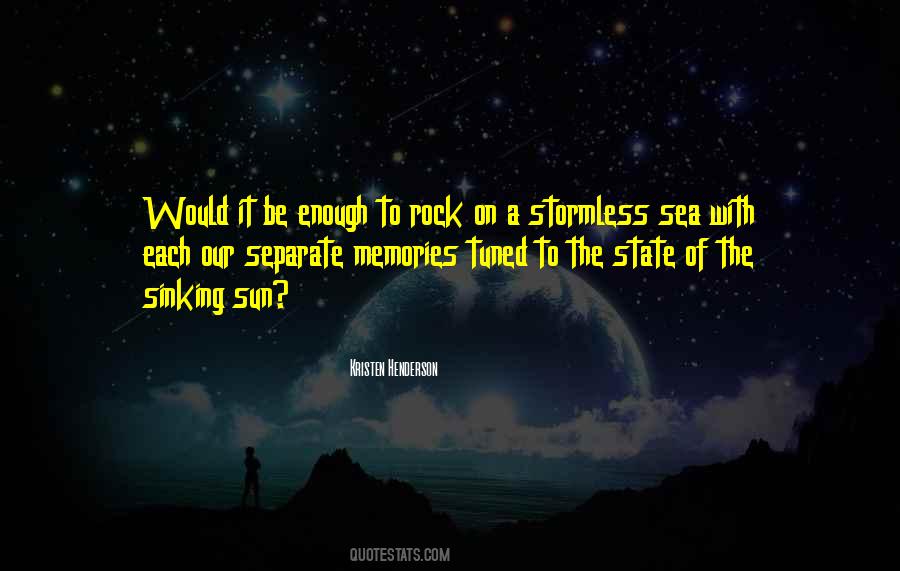 #21. And so for me there is no sting of death, And so the grave has lost its victory. It is but crossing-with abated breath And white, set face-a little strip of sea To find the loved ones waiting on the shore, More beautiful, more precious than before. - Author: Ella Wheeler Wilcox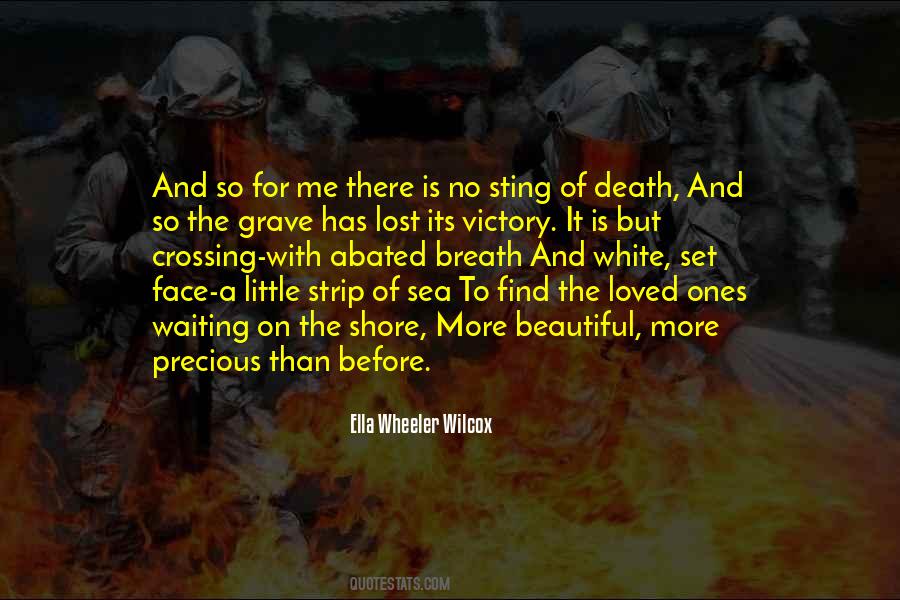 #22. I Know a girl with sea green eyes. She melts the sun, swallows the sky then breathes out stars to kiss the night so guys like me will have some light, she doesn't know the things I've dome. but if a girl like that could love me, i might be clean again - Author: Carolee Dean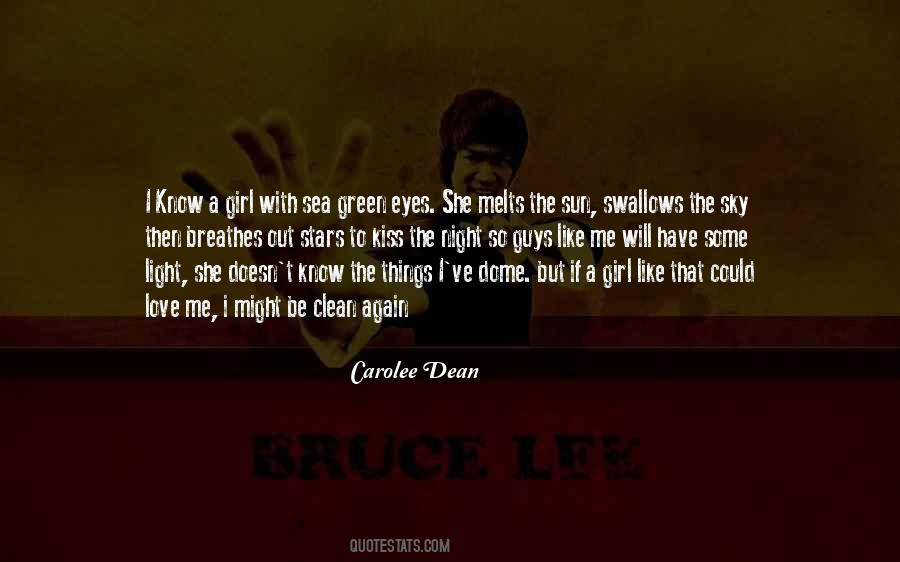 #23. Like a river flows surely to the sea/Darling so it goes/Some things are meant to be/Take my hand, take my whole life too/For I can't help falling in love with you. - Author: Elvis Presley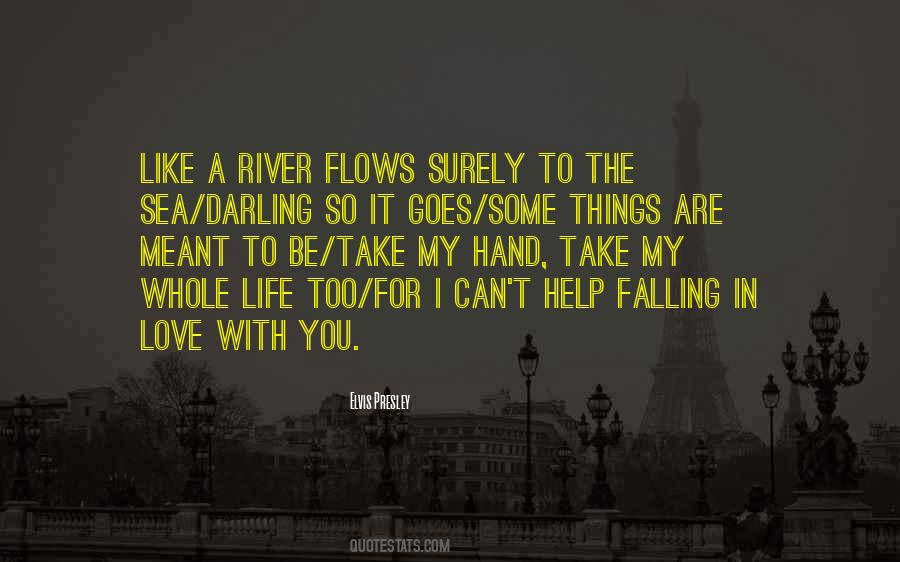 #24. Every road I walked would take me down to the sea
With every broken promise in my sack
And every love would always send the ship of my heart
Over the rolling sea - Author: Sting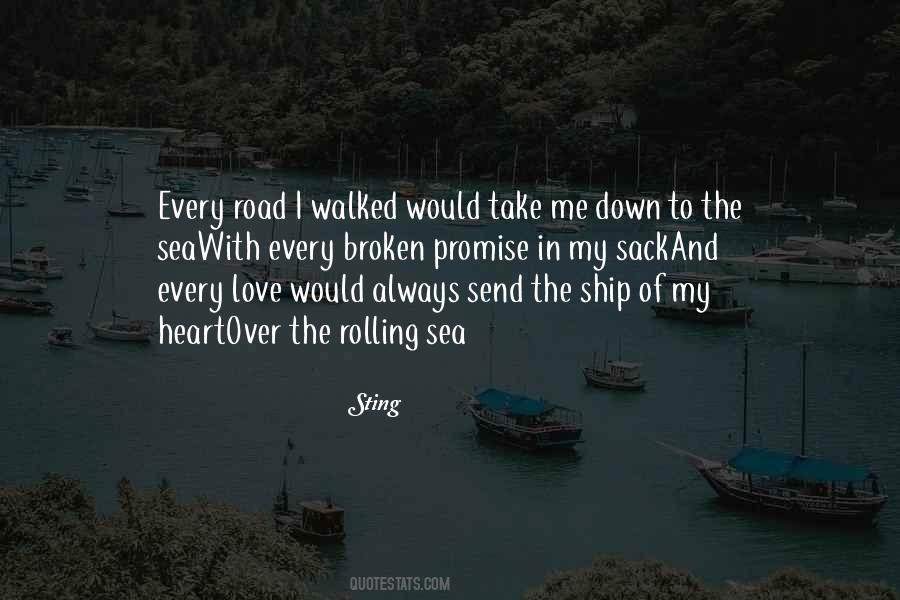 #25. We had not mentioned love, but my every nerve ending throbbed with it, and I carried it in a cloud around me, like sea mist. - Author: Jojo Moyes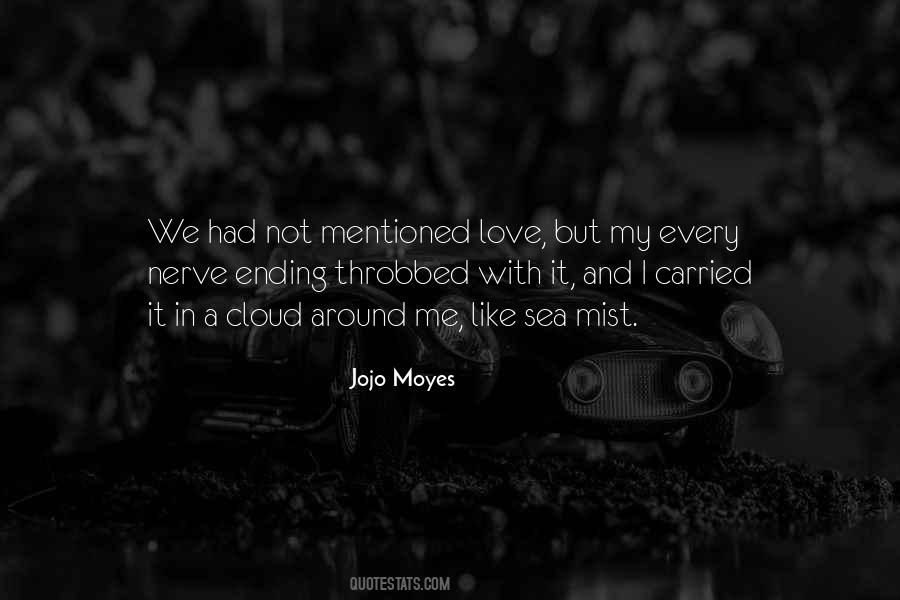 #26. I love you like I love the sea. And I'm ok with drowning. - Author: Pleasefindthis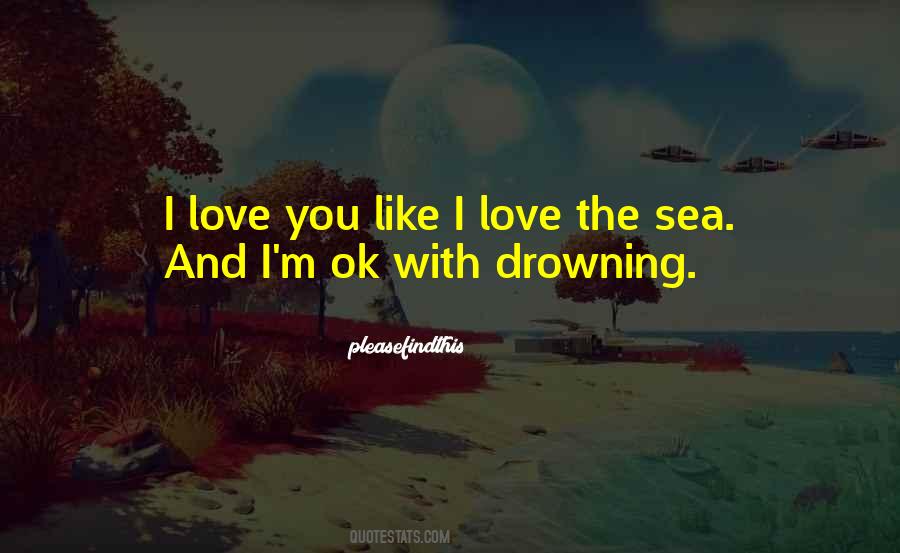 #27. Love is lak de sea. It's uh movin' thing, but still and all, it takes its shape from de shore it meets, and it's different with every shore. - Author: Zora Neale Hurston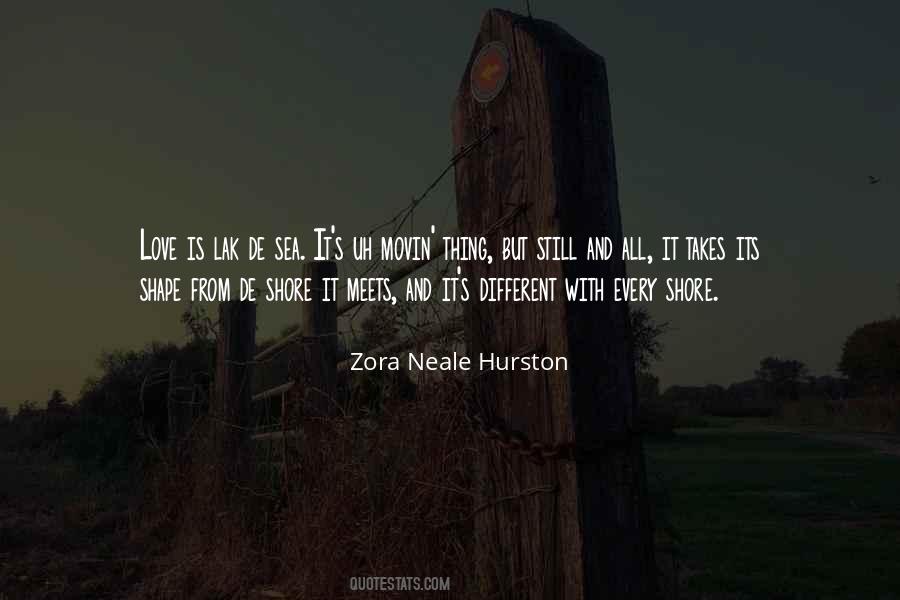 #28. Take one day at a time and be aware that every moment and interaction serves a purpose. We are here to learn, love, and share. - Author: Jonathan Kuiper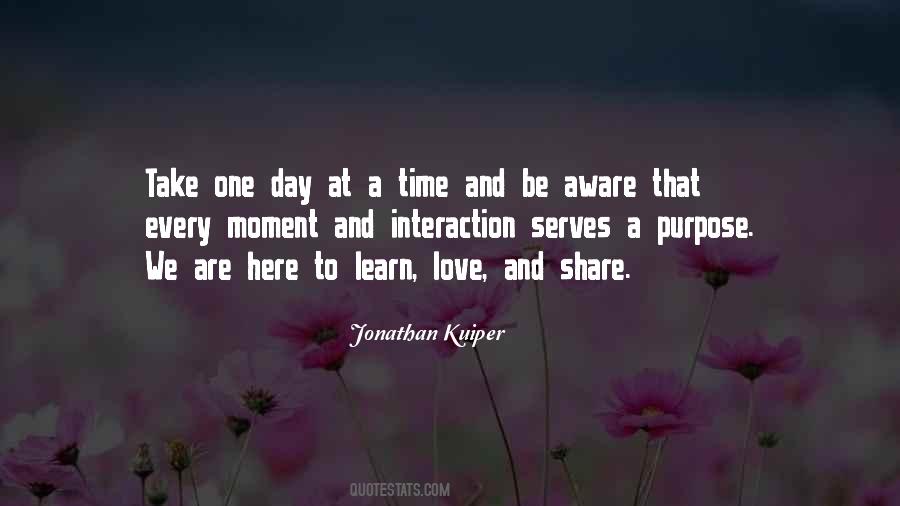 #29. When I first saw you, you were like ... ' He shakes his head, tugs gently on my hair. 'A rainbow. I always knew you came with a storm. - Author: Emma Trevayne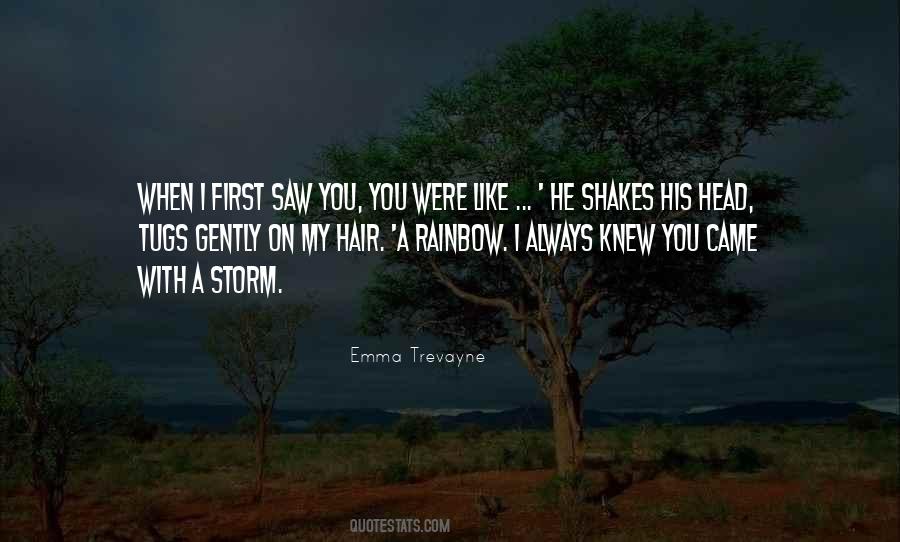 #30. Darling, if you danced like an elderly elephant with arthritis, I would dance the sun and moon into the sea with you. I have waited a thousand years to see you dance in that frock. - Author: Dorothy L. Sayers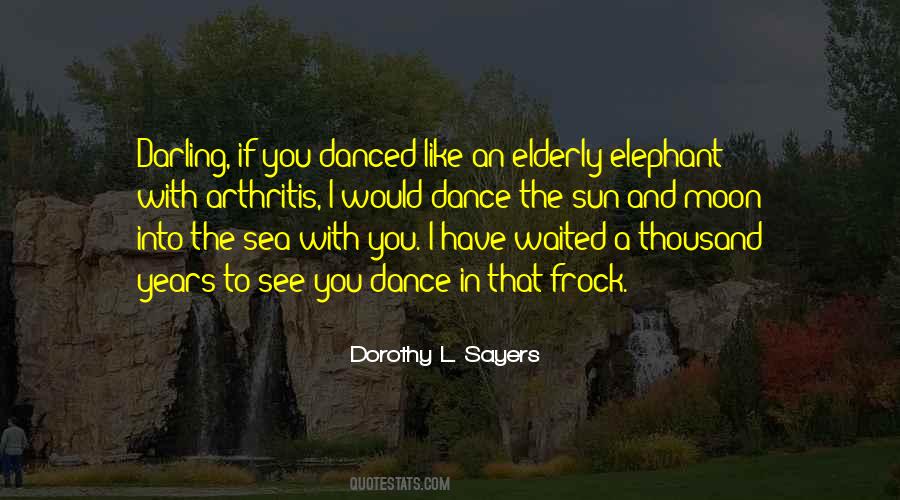 #31. My heart leaves, hitchhikes right out of my body, heads north, catches a ferry across the Bering Sea and plants itself in Siberia with the polar bears and ibex and long-horned goats until it turns into a teeny-tiny glacier.
Because I imagined it. - Author: Jandy Nelson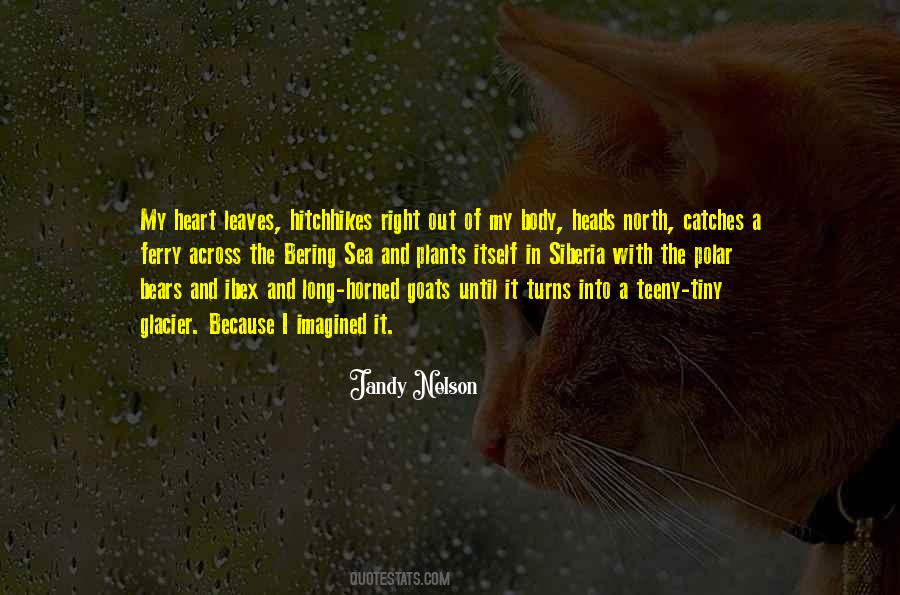 #32. I love the sea with its impenetrable fathoms, its wash and undertow, and rasp of shingle sucked anew. - Author: Margaret E. Barber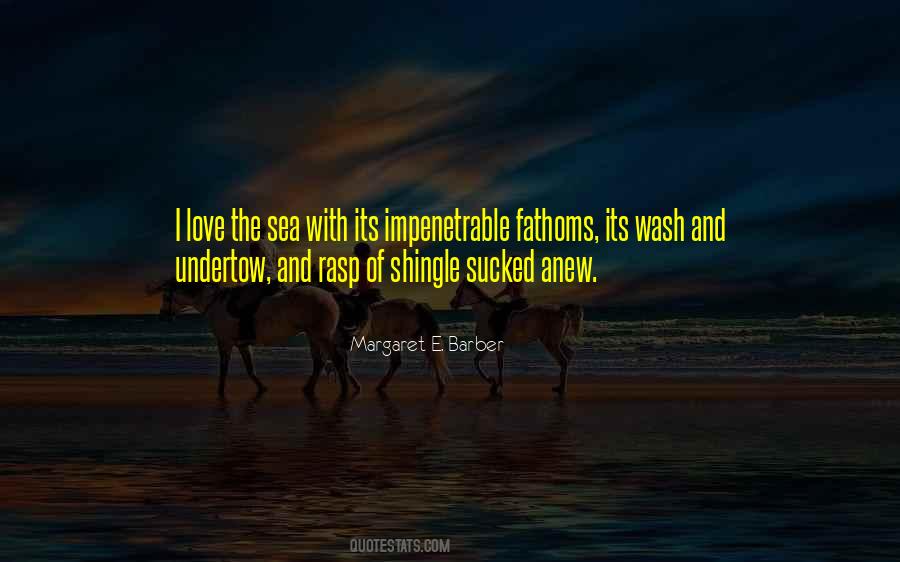 #33. Believing in nothing except the truth of Montgomery, who for all his faults was as steady as the sea, as honest as the sun. My eyes watered with unexpected tears, and I kissed him harder, desperately. It wasn't a happy ending. - Author: Megan Shepherd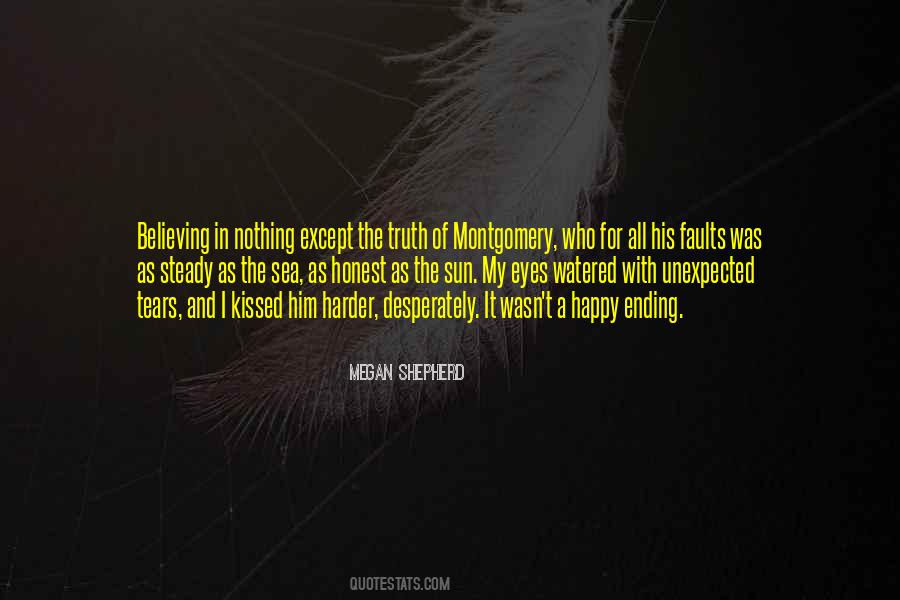 #34. I love fishing. It's transcendental meditation with a punchline. - Author: Billy Connolly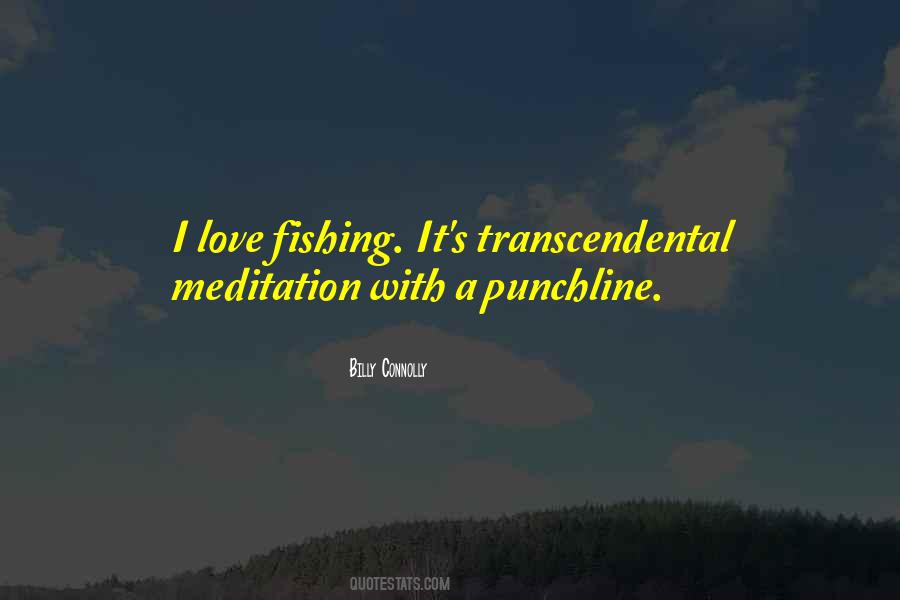 #35. The only river i would like to be drown is the river filled with the blood of Jesus. - Author: Michael Bassey Johnson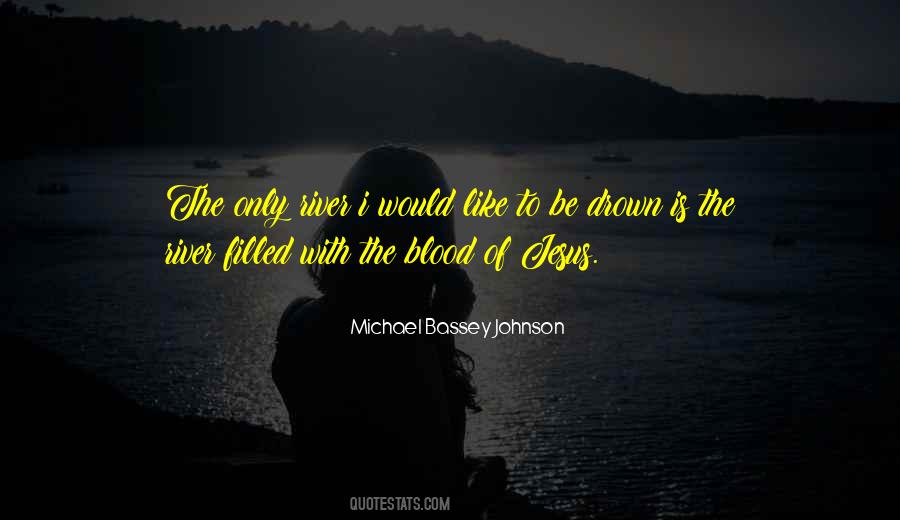 #36. From too much love of living, From hope and fear set free, We thank with brief thanksgiving Whatever gods may be That no life lives for ever; That dead men rise up never; That even the weariest river Winds somewhere safe to sea. - Author: Algernon Charles Swinburne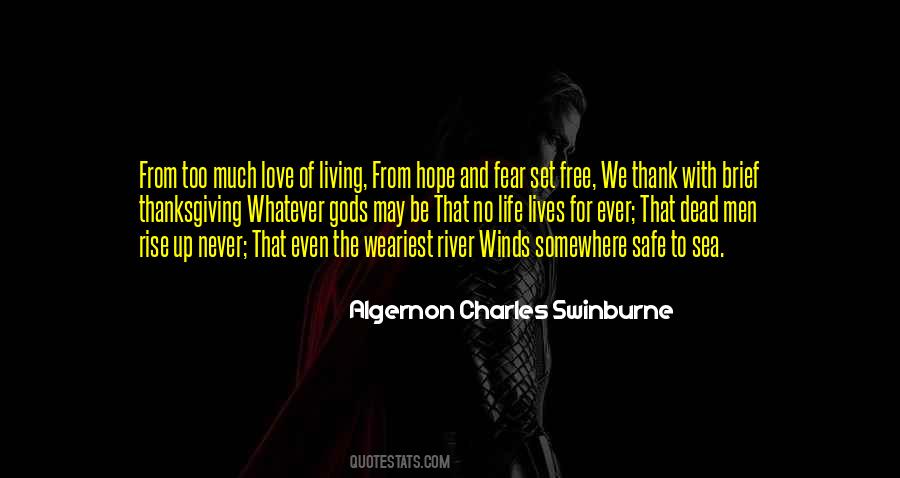 #37. I live in Cape Town but my favourite holiday destination is Hermanus, a little seaside town about a 90-minute drive away, over the pass and down to the sea, on the sunshine coast. It's where I love to escape to with my wife for a weekend every now and again. - Author: Wilbur Smith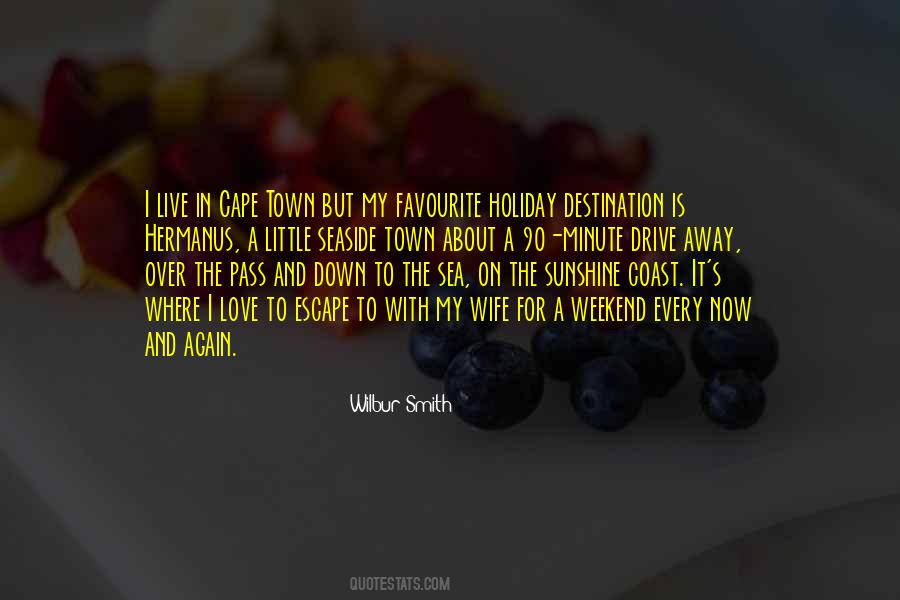 #38. Though sands be black and bitter black the sea, Night lie before me and behind me night, And God within far Heaven refuse to light The consolation of the dawn for me,
Between the shadowy burns of Heaven and Hell, It is enough love leaves my soul to dwell With memory. - Author: Madison Cawein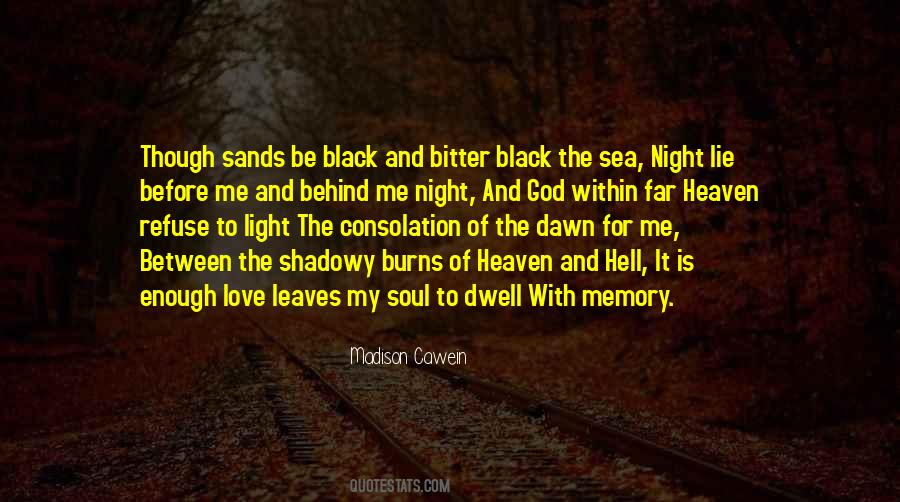 #39. My Cape women are generally true to type - big hearted, motherly women who love the sea. My other characters, with the exception of the Portuguese, who I occasionally mention as Cape dwellers, are obviously drawn from the city types one sees in everyday life. - Author: Joseph C. Lincoln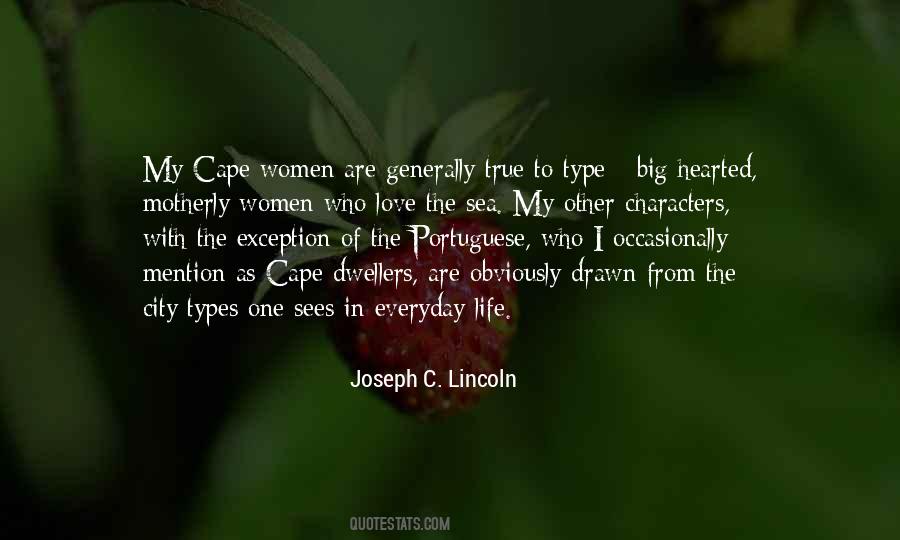 #40. On the edge of timelessness, hand in hand with you, a sea of flowers caressed. - Author: Kristian Goldmund Aumann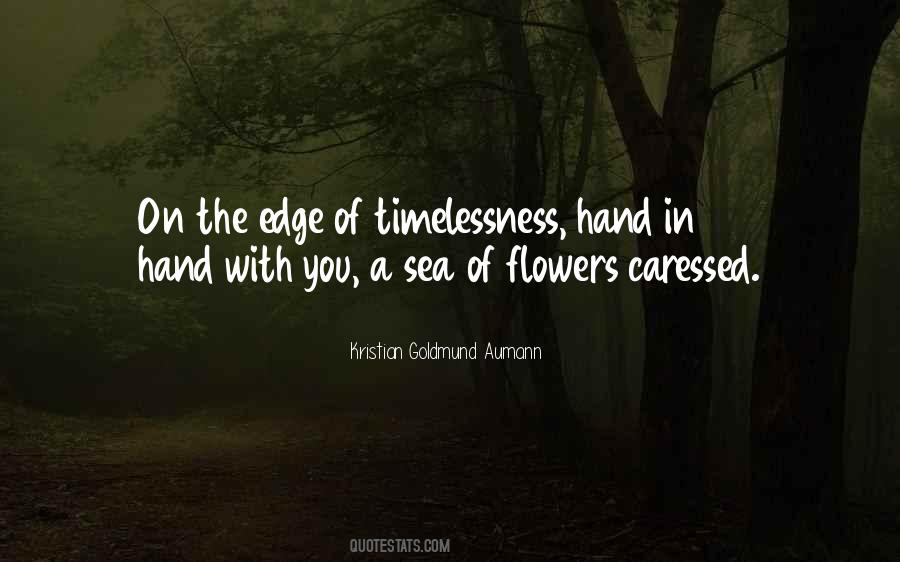 #41. To get someone's attention
say three words with compassion.
Say "I love you", more than me,
like the river loves the sea. - Author: Debasish Mridha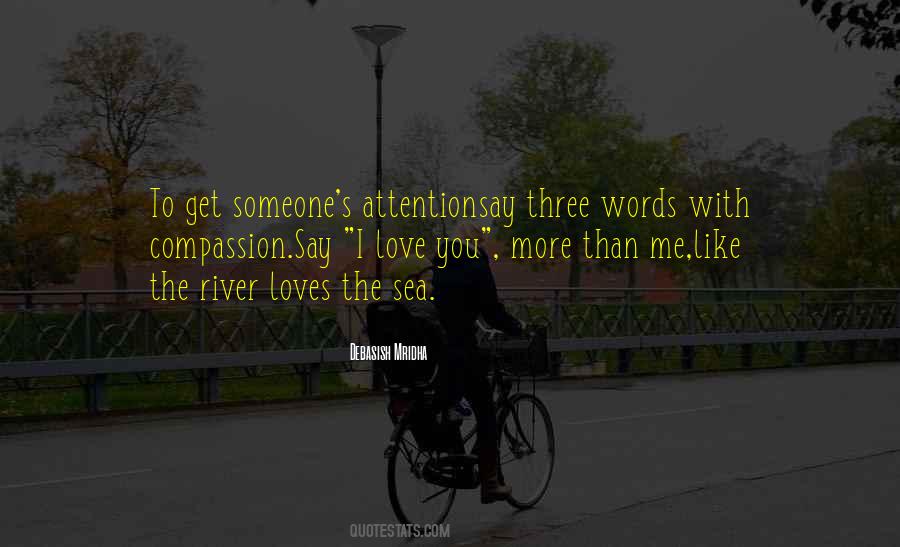 #42. Actors change, but the course of the tragedy remains the same. A humanitarian who starts with declarations of love for mankind and ends with a sea of blood. - Author: Ayn Rand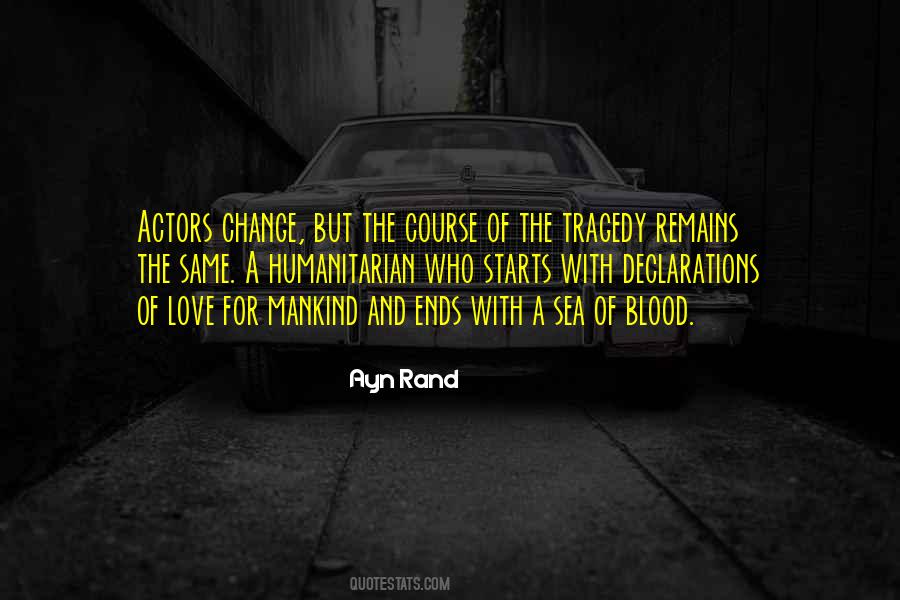 #43. She lies with me, and I am home. I am filled with so much joy I could fly right up there above the beach, the sea, our world, with her. I can't bear it, it is so beautiful.
It all falls away.
I loved, I am love, I am free. - Author: Kate Lord Brown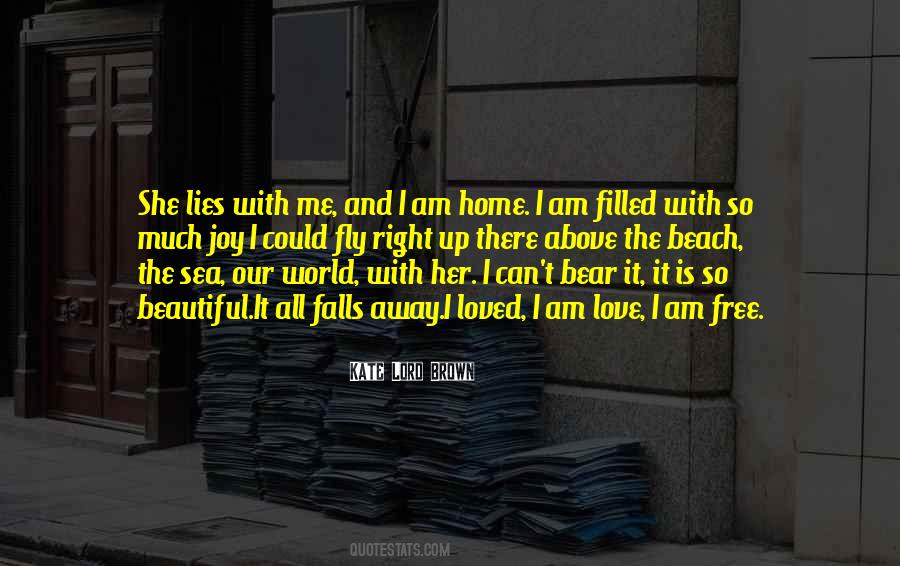 #44. For the true angler, fishing produces a deep,unspoken joy, born of longing for that which is quiet and peaceful, and fostered by an inbred love of communing with nature - Author: Thaddeus Norris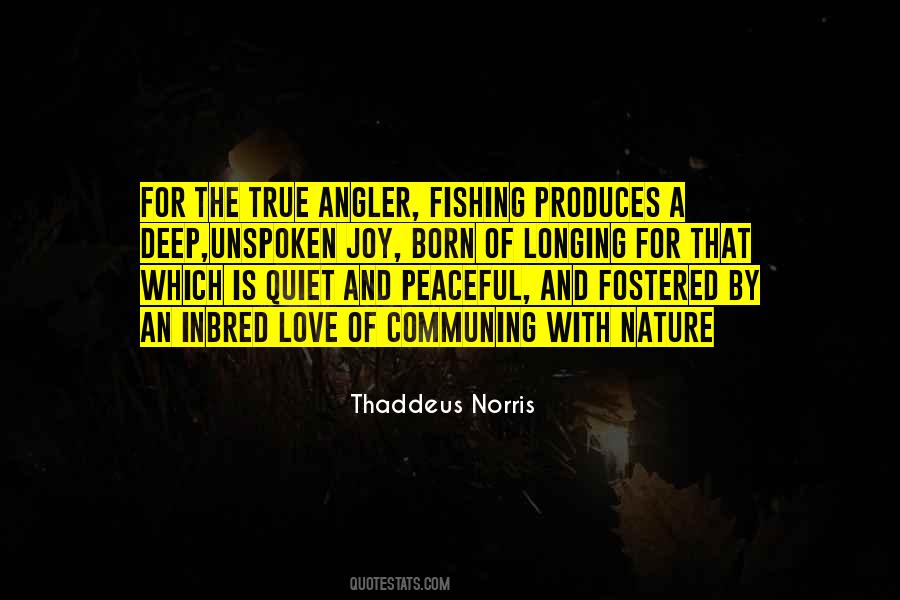 #45. And I want to be with you till the birds forget how to fly in the blue azure sky and the fish forget how to swim in the blue green sea... - Author: Avijeet Das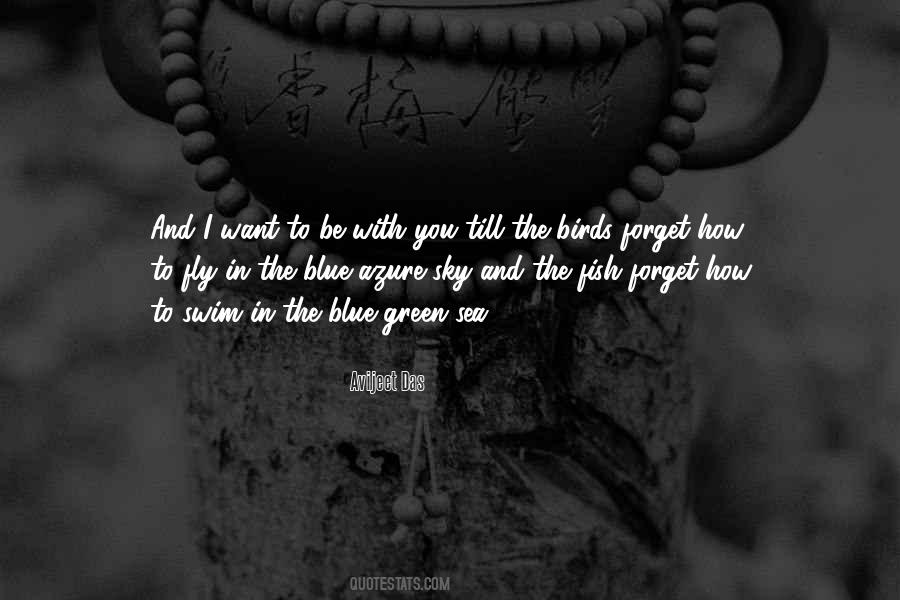 #46. Rubbing noses with me, she laughed, and I swear the Elysian night sang with the sound of it. - Author: Jovee Winters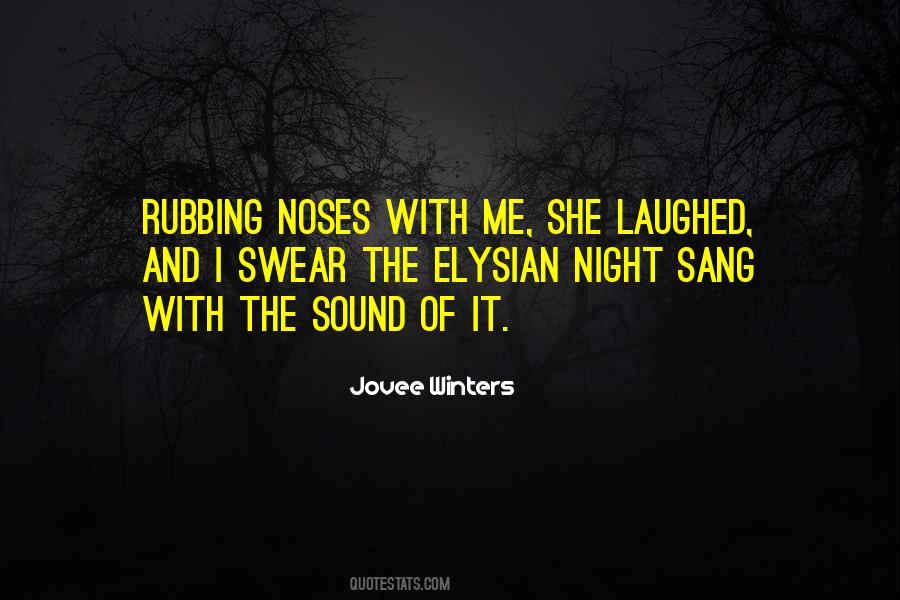 #47. Clearly, I'm a genius at picking boyfriends. In my defense, have you seen what there is to choose from? The sea is big, but the fish are scraggly, immature, and obsessed with video games. - Author: Nicole Christie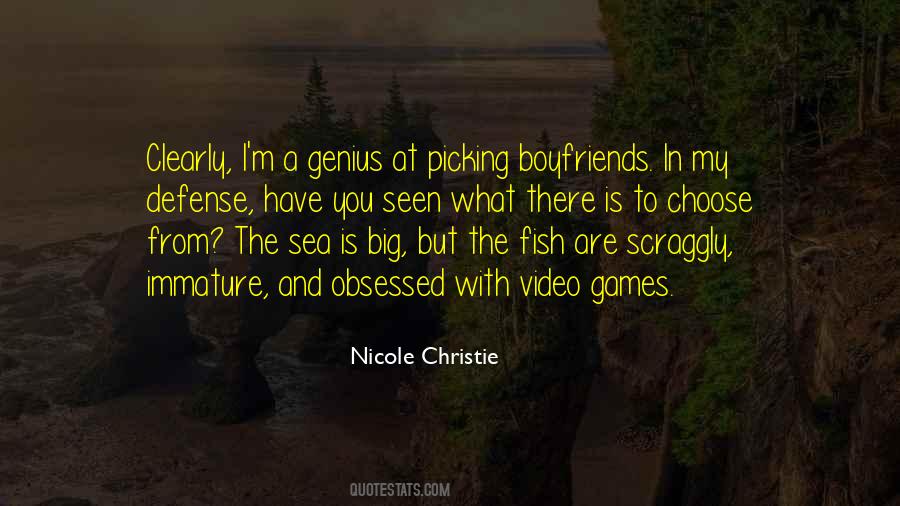 #48. She was like a mermaid enrapturing me the sailor with all her charms! - Author: Avijeet Das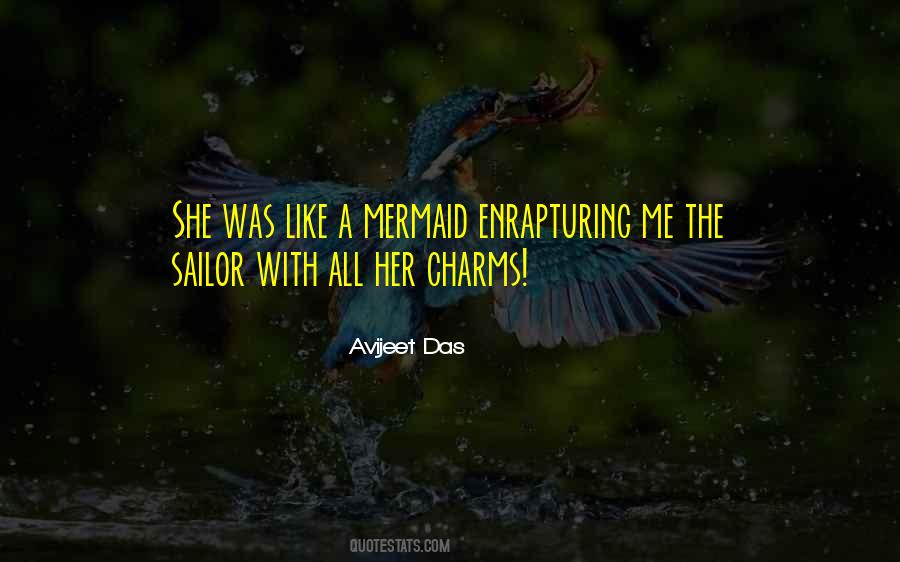 #49. If you are in love with your job, you never get tired, you never want to stop! You work and work and work ... you continue flapping with an eternal joy like a bird flying over the sea and never wanting to land! - Author: Mehmet Murat Ildan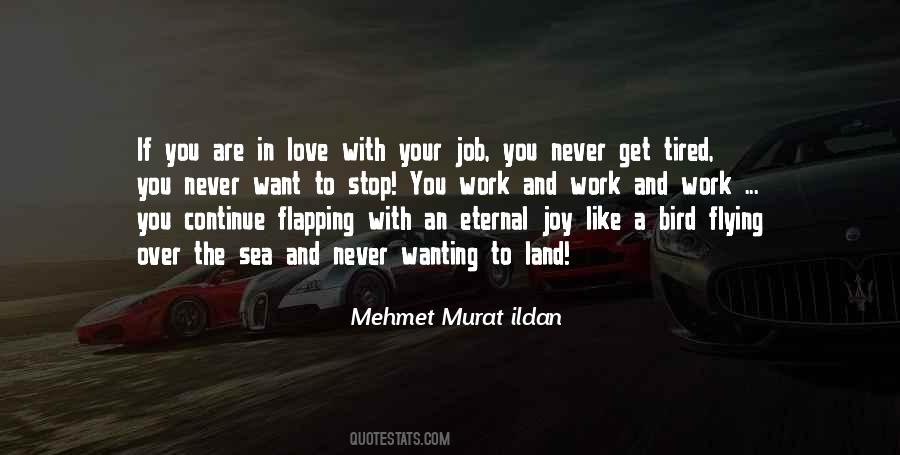 #50. Those who love their own noise are impatient of everything else. They constantly defile the silence of the forests and the mountains and the sea. They bore through silent nature in every direction with their machines, for fear that the calm world might accuse them of their own emptiness. - Author: Thomas Merton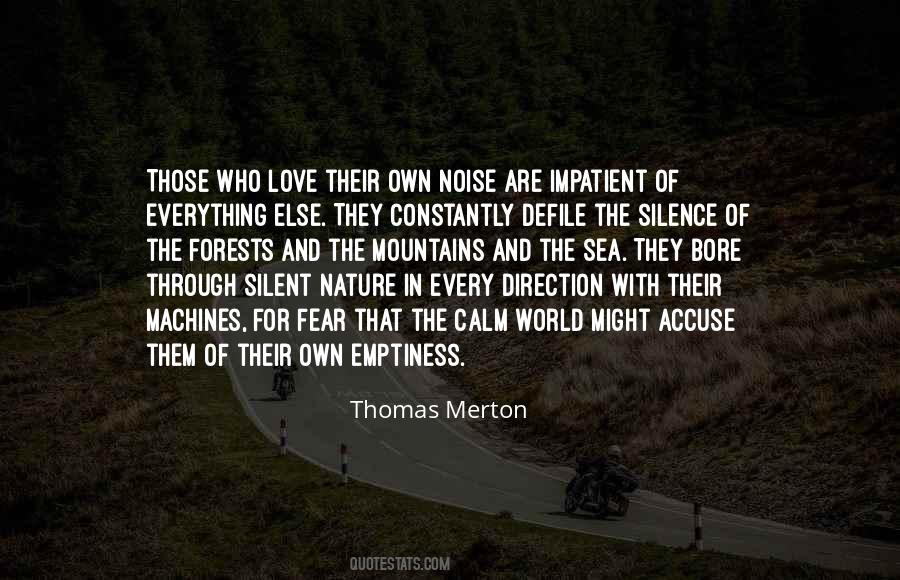 #51. With the exception of octopus, I don't think I've met any food that I didn't like. And by the way, sometimes I do like octopus. I'm just not crazy about it by itself. I love sea urchin. I love uni. If I'm going to die of anything, it's going to be gluttony. - Author: Justin Timberlake
#52. All Thy works with joy surround Thee, God of glory, Lord of Love; Stars and angels sing around Thee, Center of unbroken praise. Field and forest, vale and mountain, Flowery meadow, flashing sea, Chanting bird and flowing fountain, Call us to rejoice in Thee. - Author: Henry Van Dyke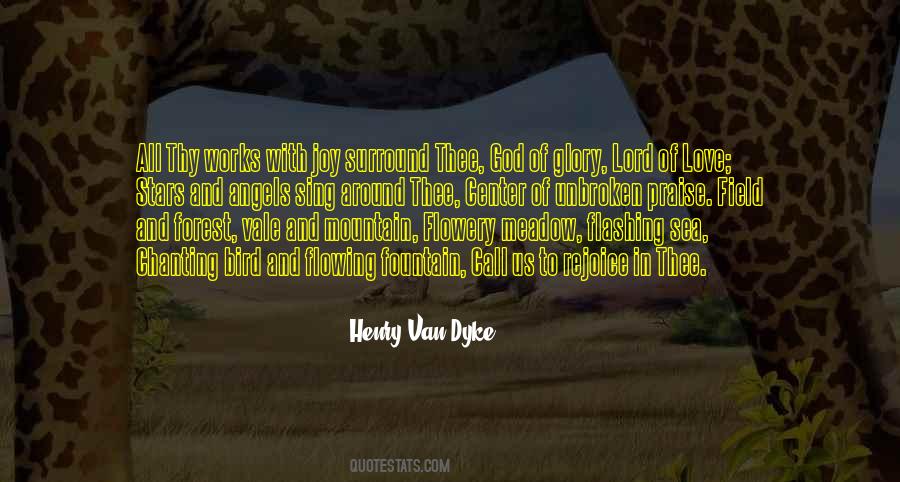 #53. Wert thou as far
As that vast shore washed with the farthest sea,
I would adventure for such merchandise. - Author: William Shakespeare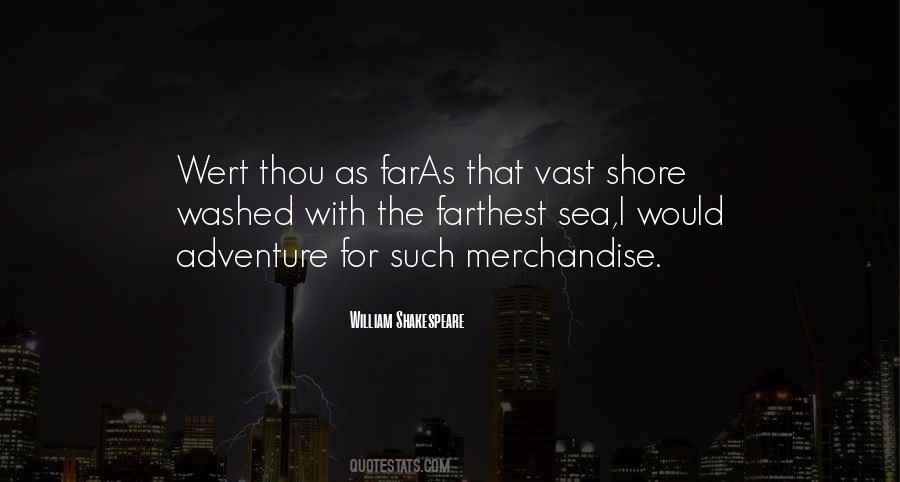 #54. Opposite her, calming his peaceful hunger, was old Jacob, a man who had loved her so much and for so long that he could no longer conceive of any suffering that didn't start with his wife. - Author: Gabriel Garcia Marquez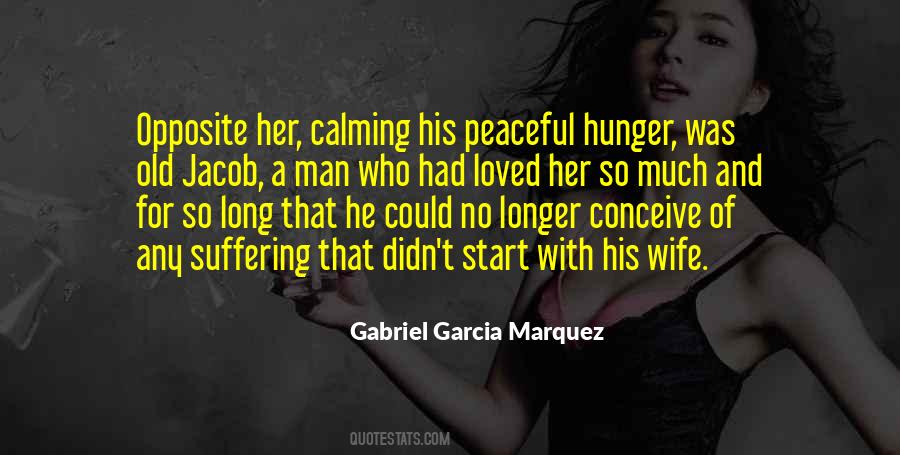 #55. Her [Gilberte's] face, grown almost ugly, reminded me then of those dreary beaches where the sea, ebbing far out, wearies one with its faint shimmering, everywhere the same, encircled by an immutable low horizon. - Author: Marcel Proust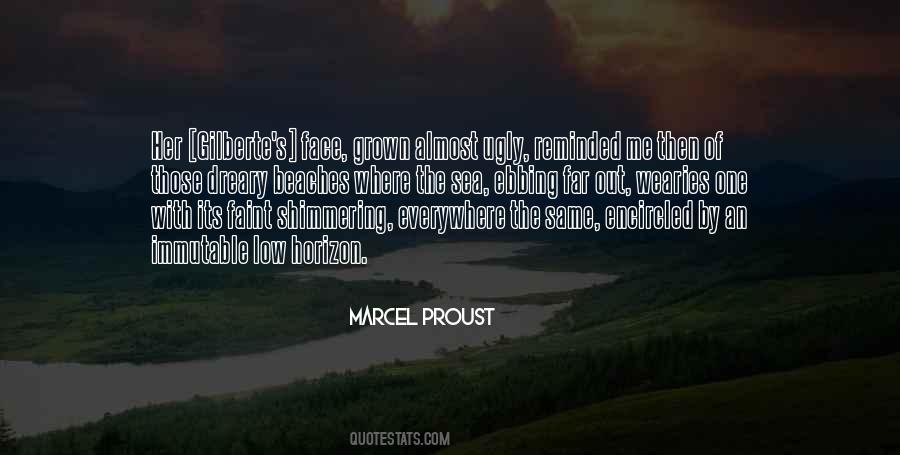 #56. Frankly, the trouble with winter is, it is all backbone. It is fleshless, insensate, with neither a breast to be leaned on nor a heart to love and ache and, if need be, break, nor any kindly hand to fondle and caress like a sea-wave on a sunny shore half asleep. - Author: William Alfred Quayle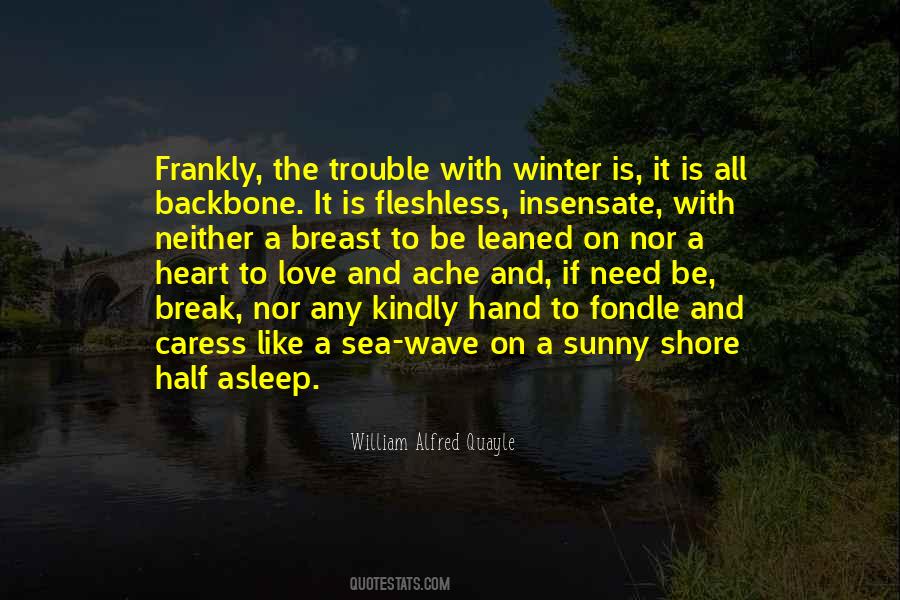 #57. The sea is only the embodiment of a supernatural and wonderful existence. It is nothing but love and emotion; it is the 'Living Infinite' ... The globe began with sea, so to speak; and who knows if it will not end with it? In it is supreme tranquility. - Author: Jules Verne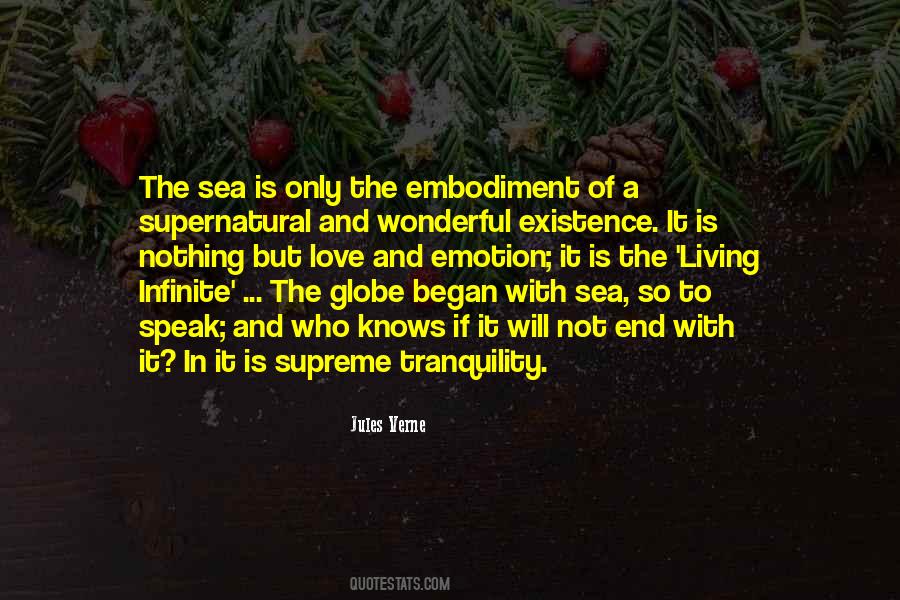 #58. Making love with you
Is like drinking sea water.
The more I drink
The thirstier I become,
Until nothing can slake my thirst
But to drink the entire sea. - Author: Kenneth Rexroth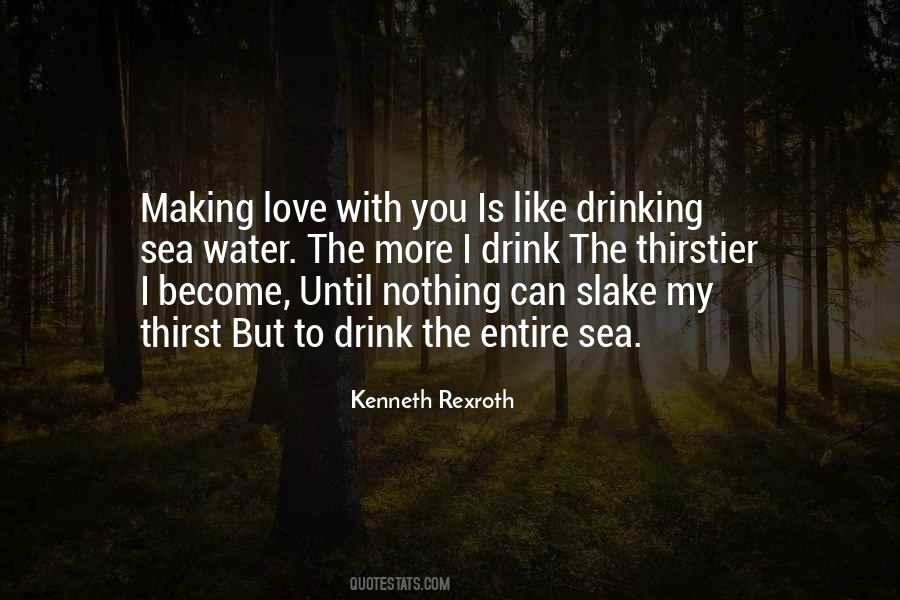 #59. I still love to walk in the mountains or be on the sea. I like to be in nature. Sometimes I bicycle. It's important to feel good with your body. The body is extremely important. If you feel good, you have more energy in your singing. - Author: Cecilia Bartoli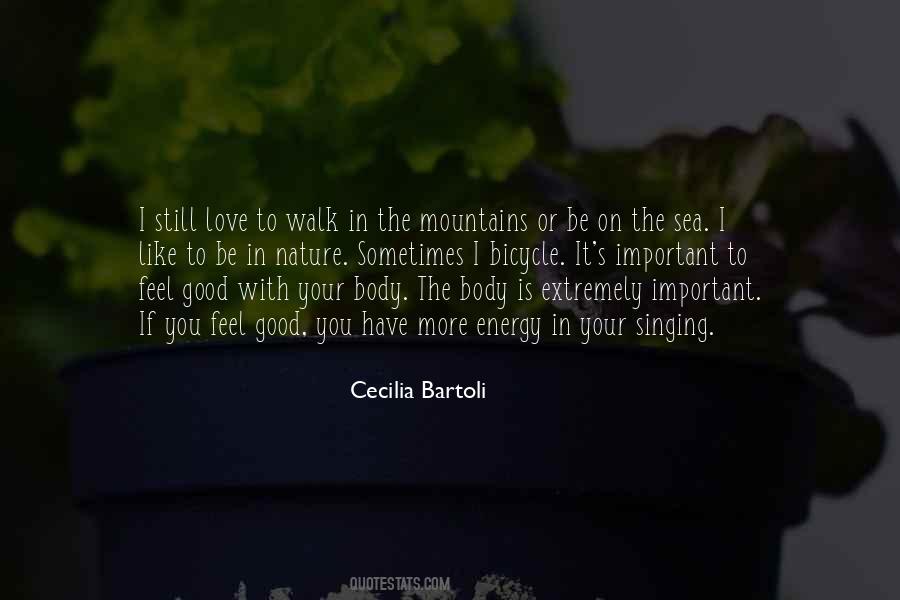 #60. This may be the very nature of love, a passion as fickle as the sea, full of certainty when the object of desire is absent, yet dubious when confronted again with the lover's presence. - Author: Tobsha Learner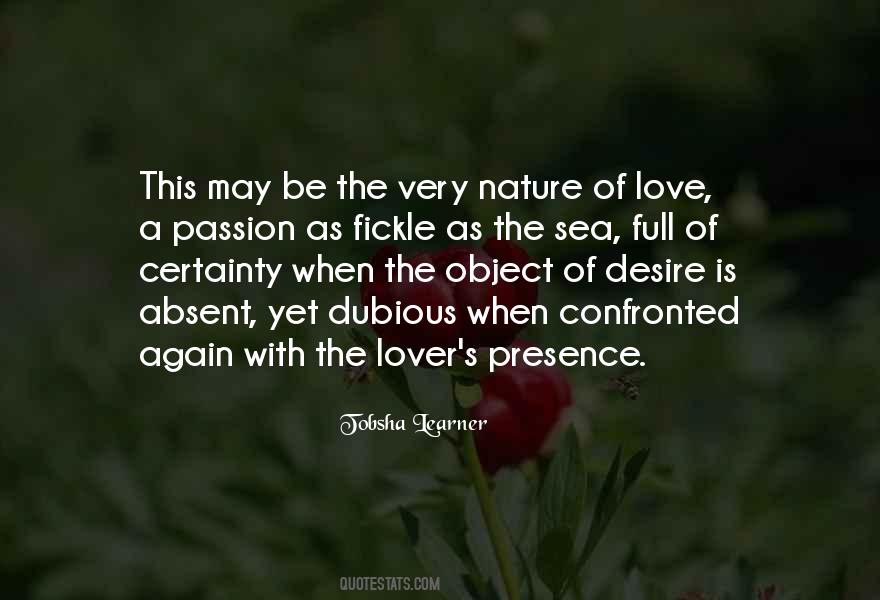 #61. Yes, there's plenty of fish in the sea, but be gifted with a rare catch: that one which lives with "forever faithfulness." ~ Angelica Hopes, If I Could Tell You - Author: Angelica Hopes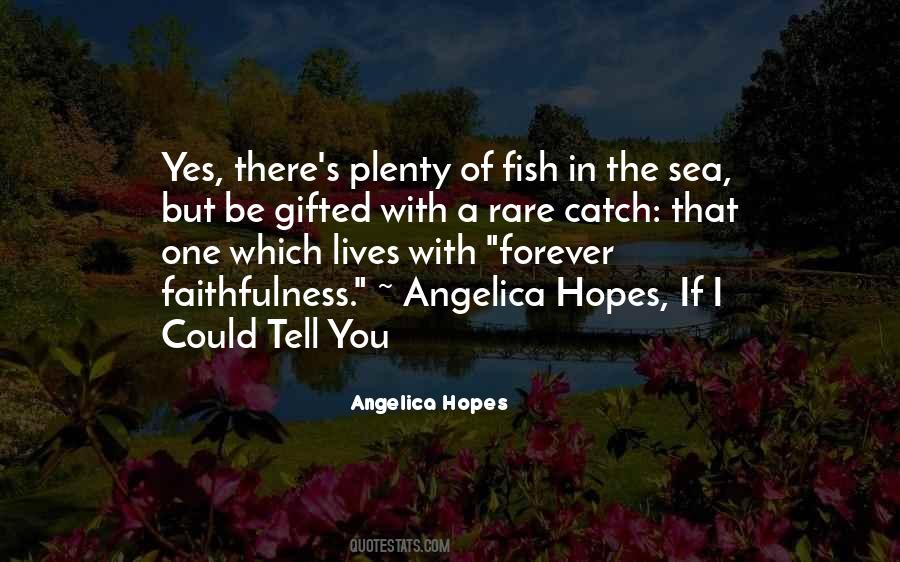 #62. In a world where very few people care if you live or die, there is a light that shines in the distance. It has a name that they call hope and it carries with it people that never stop caring. They learned long ago that extending mercy was not a choice, but a place where God lives. - Author: Shannon L. Alder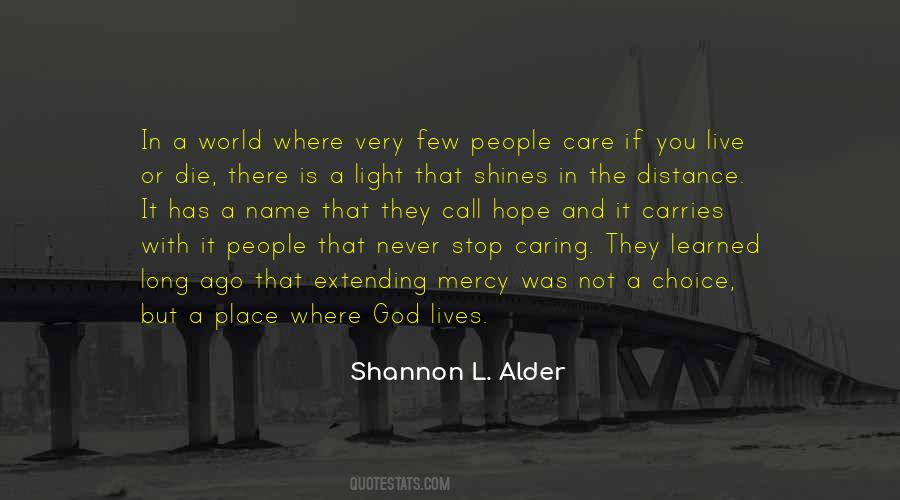 #63. So many people consider their work a daily punishment. Whereas I love my work as a translator. Translation is a journey over a sea from one shore to the other. Sometimes I think of myself as a smuggler: I cross the frontier of language with my booty of words, ideas, images, and metaphors. - Author: Amara Lakhous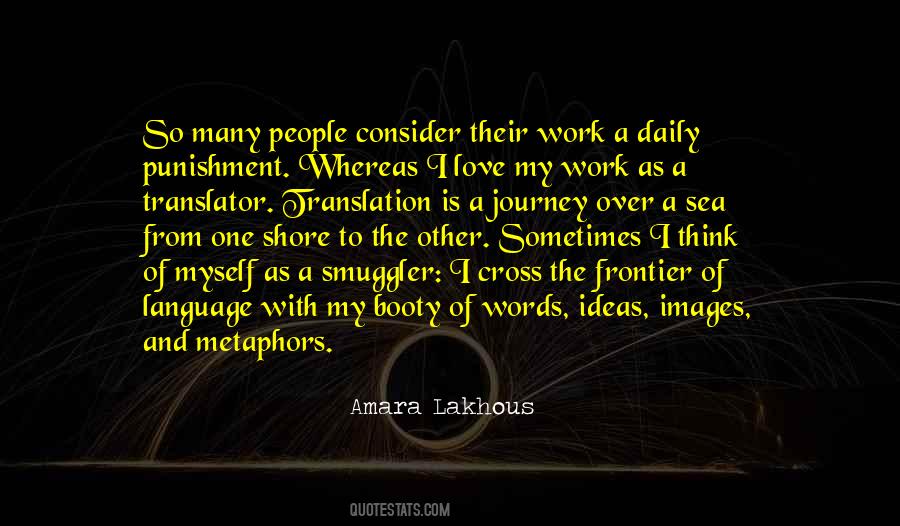 #64. Fearful that they would be caught, the young lovers cast themselves into the sea with their stone, saying these words, May we ever be united in love and hidden as long as this stone hides in deep waters. - Author: Rebecca Boucher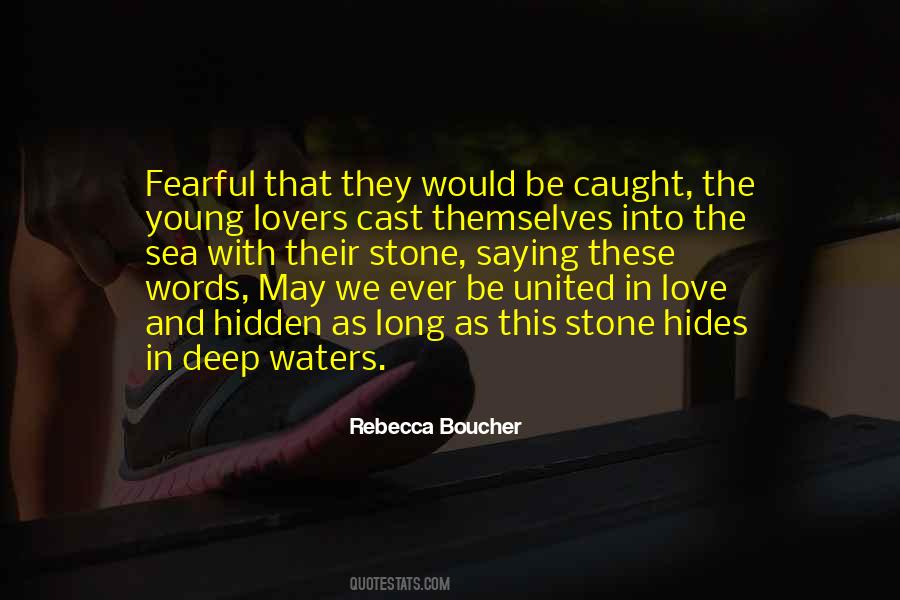 #65. It is enough for me by day To walk the same bright earth with him; Enough that over us by night The same great roof of stars is dim. I do not hope to bind the wind Or set a fetter on the sea
It is enough to feel his love Blow by like music over me. - Author: Sara Teasdale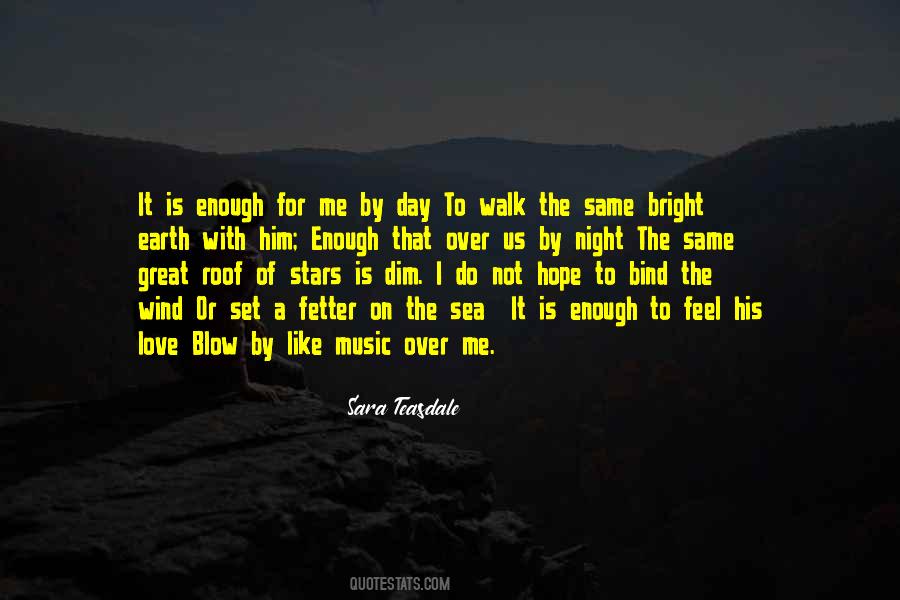 #66. You belong among the wildflowers You belong in a boat out at sea You belong with your love on your arm You belong somewhere you feel free - Author: Tom Petty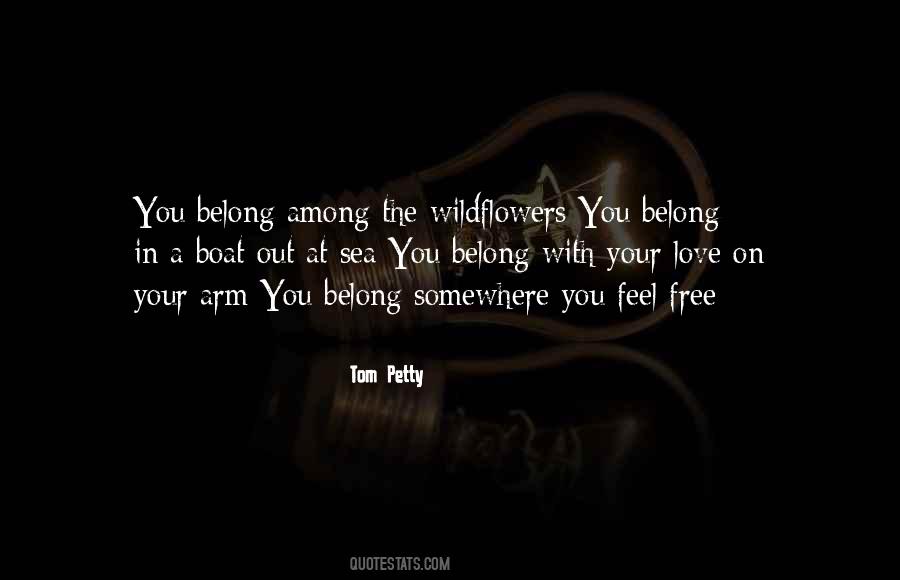 #67. It's the quintessential Greek sport: harmonious, competitive, agonizing, nautical, and above all, intelligent. It combines Odysseus's brains and brawn and love of the sea with the tactical precision of the Spartan pikeman. - Author: Barry S. Strauss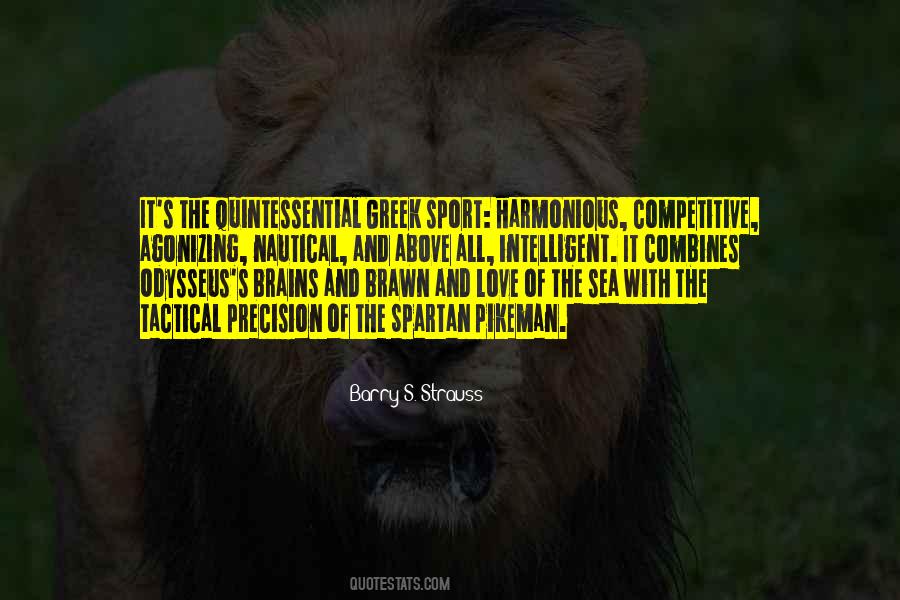 #68. Love is like being on a small boat in the middle of the sea with no compass and no one to rely on except each other. - Author: Chloe Thurlow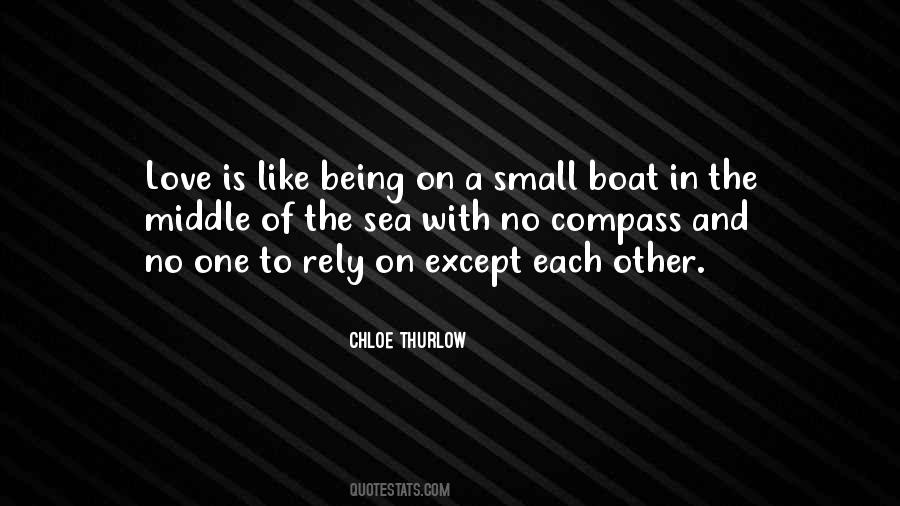 #69. Soft moonlight touches my lips and cheeks,
I feel your soul dance in my heart.
Breeze of the Southern sea blows my hair,
I feel your love touch my flowers of desire,
In my garden roses dance with the kindness of air.
I feel my soul wanting her bliss to share. - Author: Debasish Mridha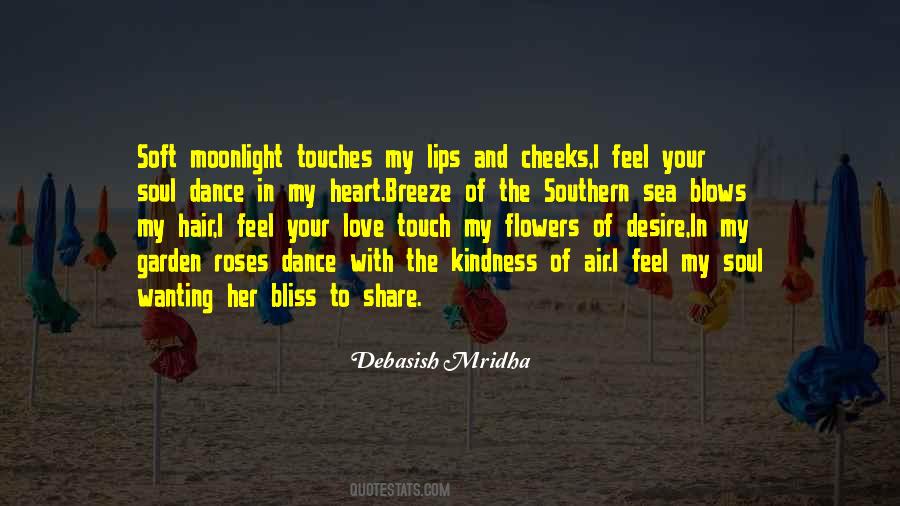 #70. I know I could have saved your ashes to put into the ocean, but I wanted you to have the journey, all the way with the currents, to the open sea. And I know that when I finally get to see the waves washing on the shore, to hear them, I will feel you there. - Author: Ava Dellaira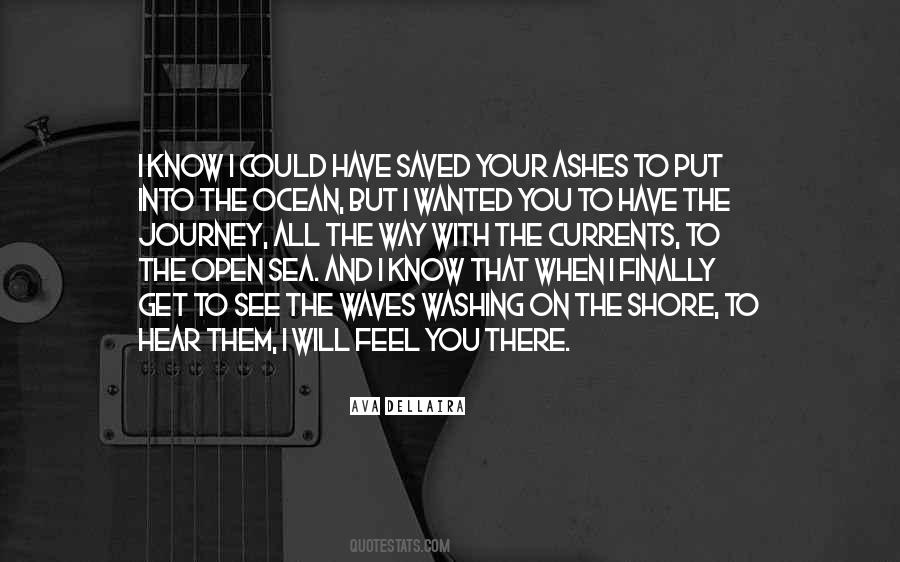 #71. I love the sea's sounds and the way it reflects the sky. The colours that shimmer across its surface are unbelievable. This, combined with the colour of the water over white sand, surprises me every time. - Author: John Dyer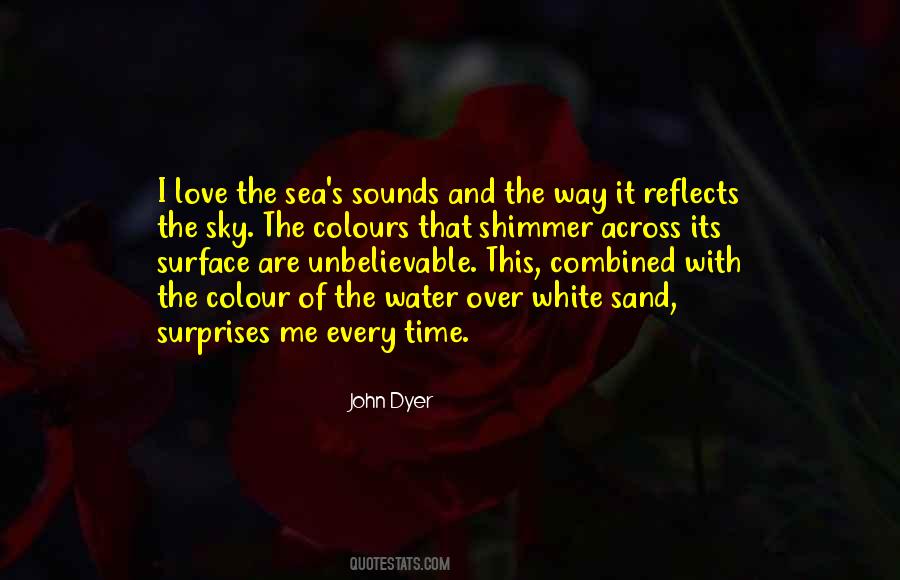 #72. I love the sea but it does not love me. The sea is like a desert in that it is quite rightly feared. The sea and the desert are both hungry, they have things to be getting on with so you do not go into them lightly. - Author: Tim Winton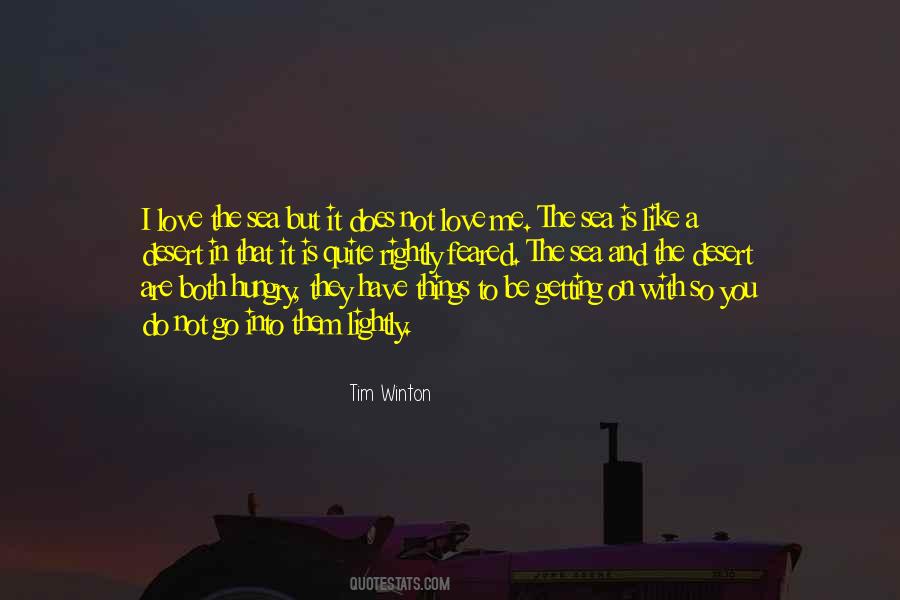 #73. Many love stories are like the shells of hermit crabs, though others are more like chambered nautiluses, whose architecture grows with the inhabitant and whose abandoned smaller chambers are lighter than water and let them float in the sea. - Author: Rebecca Solnit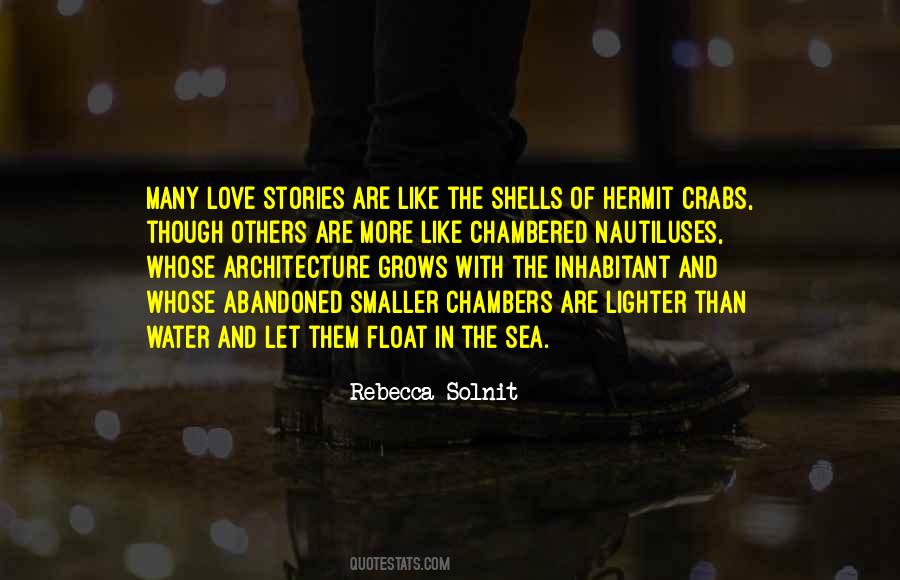 #74. And thus thy memory is to me
Like some enchanted far-off isle
In some tumultuous sea
Some ocean throbbing far and free
With storms - but where meanwhile
Serenest skies continually
Just o'er that one bright island smile. - Author: Edgar Allan Poe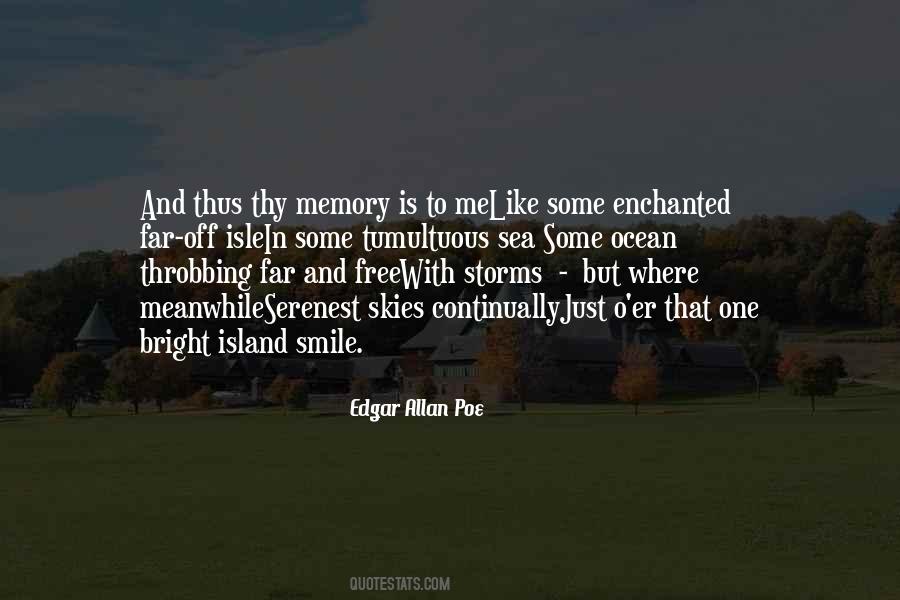 #75. When your chair is positioned facing the wall, you see the wall. When it is positioned facing the sea, you see the sea. The same is true for us. Perspective is everything. Align with the divine. - Author: Tehya Sky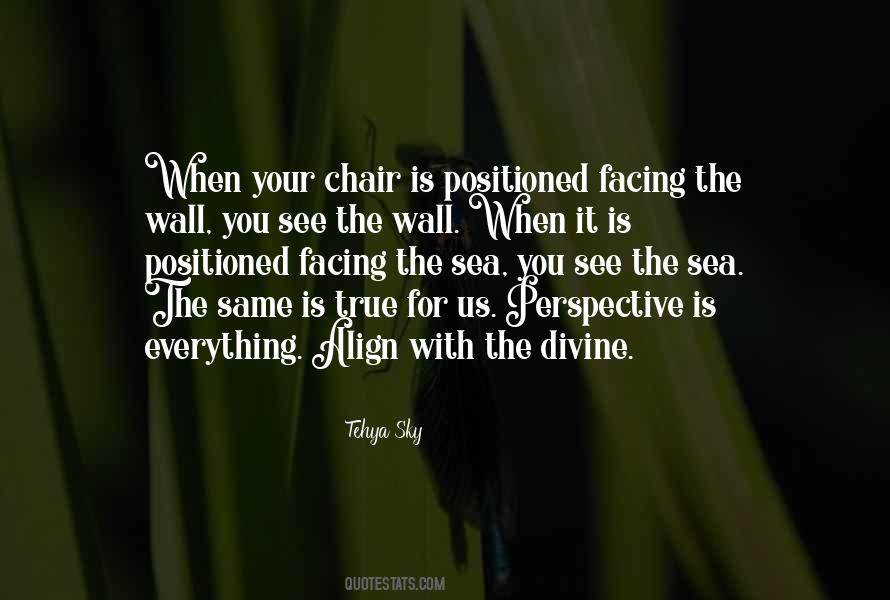 #76. For the good are always the merry, / Save by an evil chance,/ And the merry love the fiddle,/ And the merry love to dance: / And when the folk there spy me,/ They will all come up to me, / With,"Here is the fiddler of Dooney!" / And dance like a wave of the sea. - Author: W.B.Yeats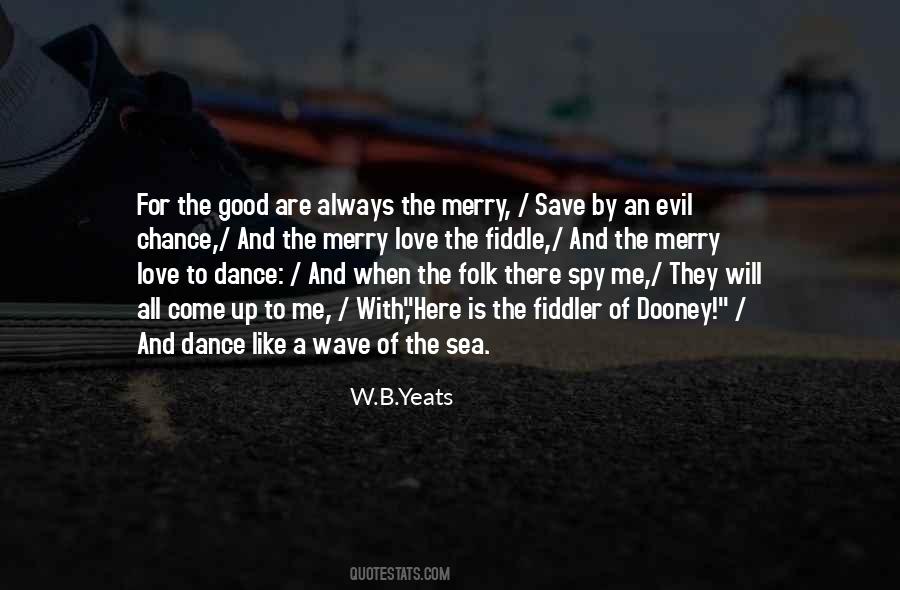 #77. I go to Alaska and fish salmon. I do some halibut fishing, lake fishing, trout fishing, fly fishing. I look quite good in waders. I love my waders. I don't think there is anything sexier than just standing in waders with a fly rod. I just love it. - Author: Linda Hamilton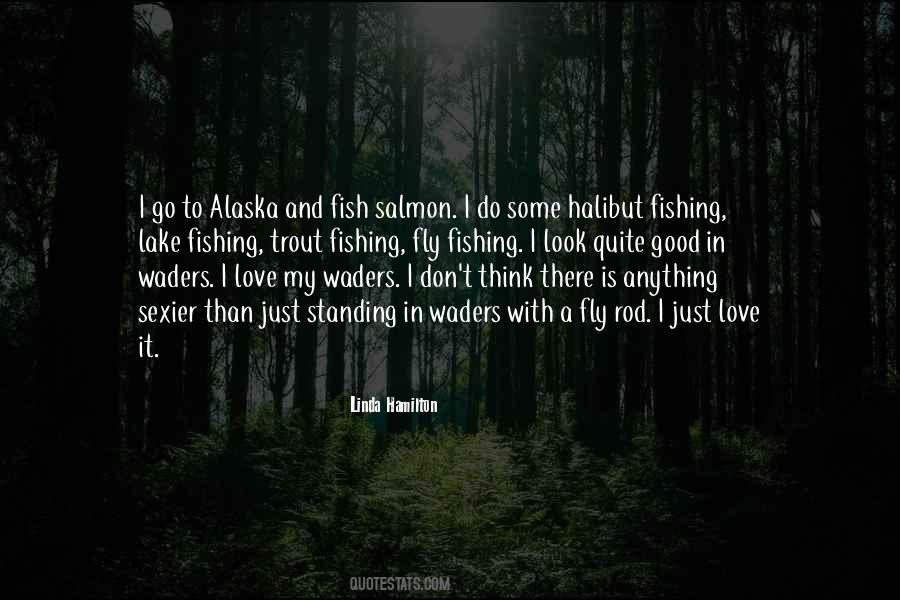 #78. I am a wheel. As I rise, Sweetheart, I carry you along with me, a heady, dizzying spin toward the sweet oceans of eternity. On wings of flames we sink into the sea of love. May be burn forever like bees in honey. Who does not wish for that delirium to last forever? - Author: Rikki Ducornet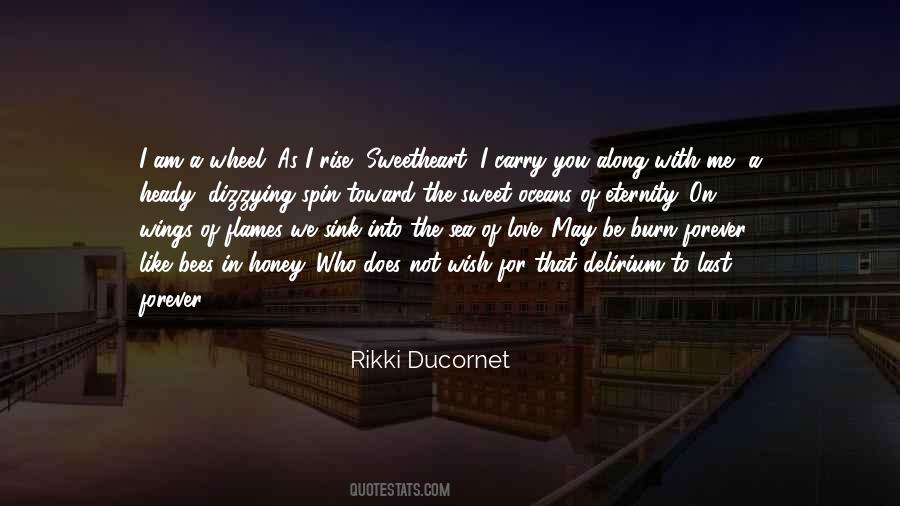 #79. Maybe I should stop while I'm ahead

Nay, I swim with sea-demons

no sweet summer tuned radio

over my sunless desertscape

how does it burn without the sun? - Author: Moonshine Noire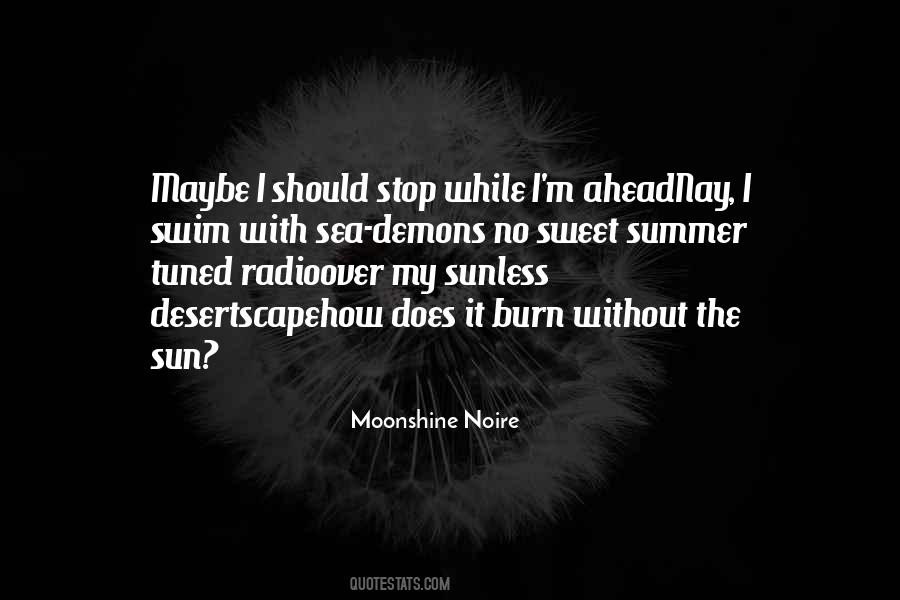 #80. From open sea she's chosen me
and dashed the hopes of many.
A life with her is worth the hopes
my love for her may bury. - Author: Uzoma C. Azuonye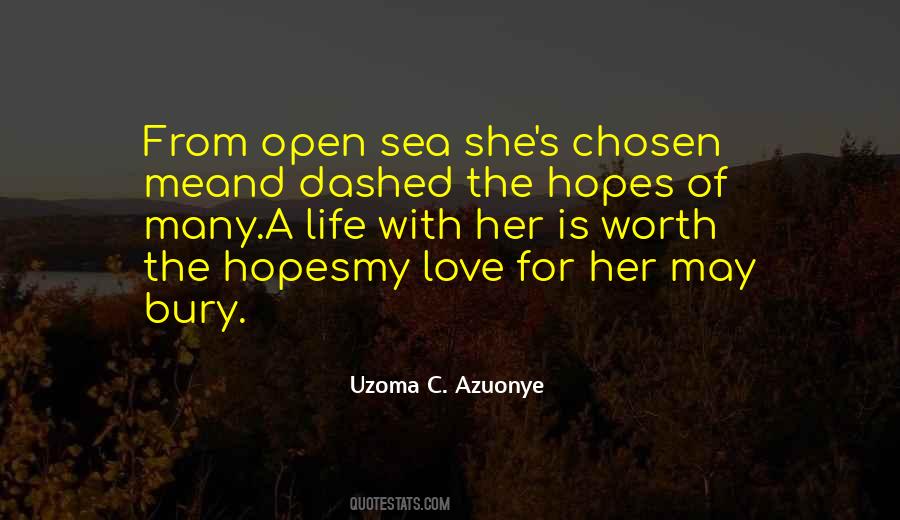 #81. The only sea I saw Was the seesaw sea With you riding on it. Lie down, lie easy. Let me shipwreck in your thighs. - Author: Dylan Thomas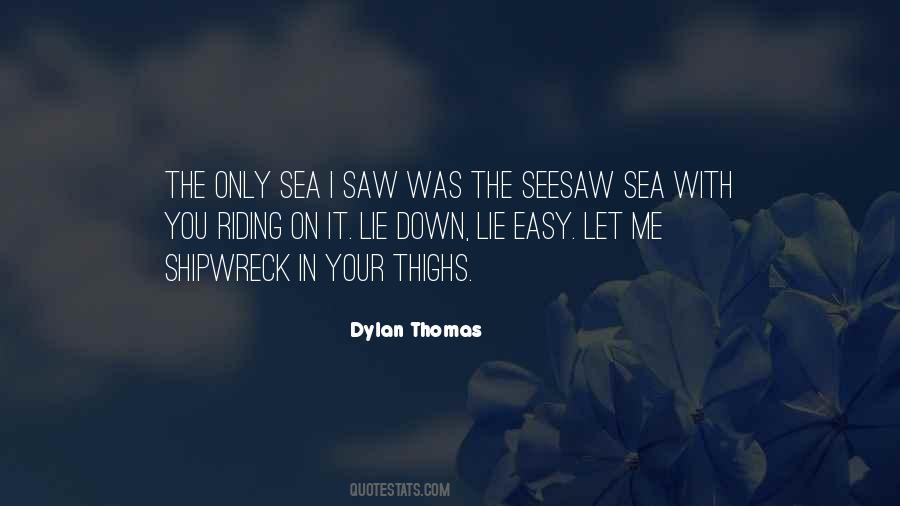 #82. Sailing is a big outlet for me. It's one of the key things I've been able to do by commingling science with sailing and my love of the sea. Also, I have several motorcycles, and I like to go on motorcycle trips. - Author: Craig Venter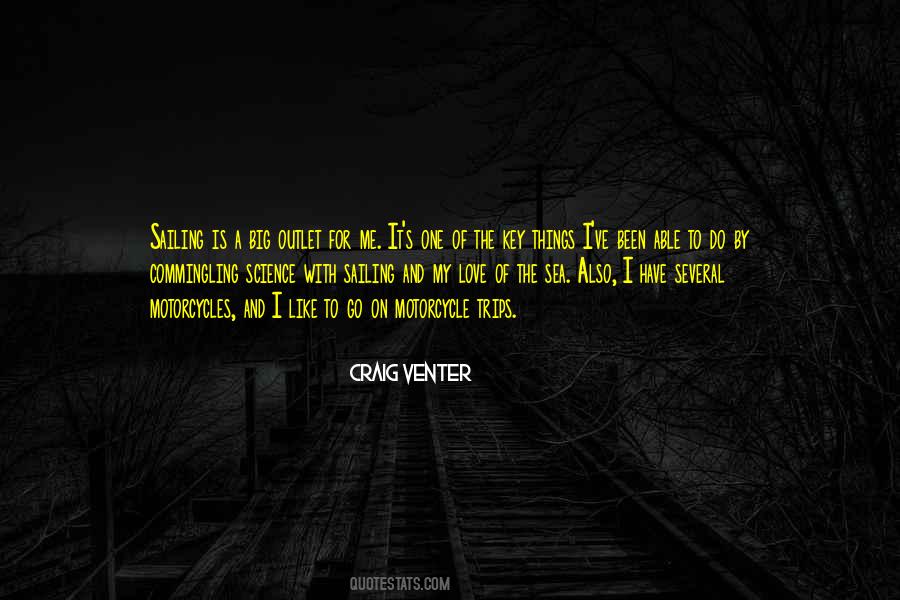 #83. Once upon a time, a prince fell madly in love with a demon from the Underworld. When she disappeared back into the sea, he ached so much for her that he walked into the ocean and never returned.
- Kenettran Folk Tales, various authors - Author: Marie Lu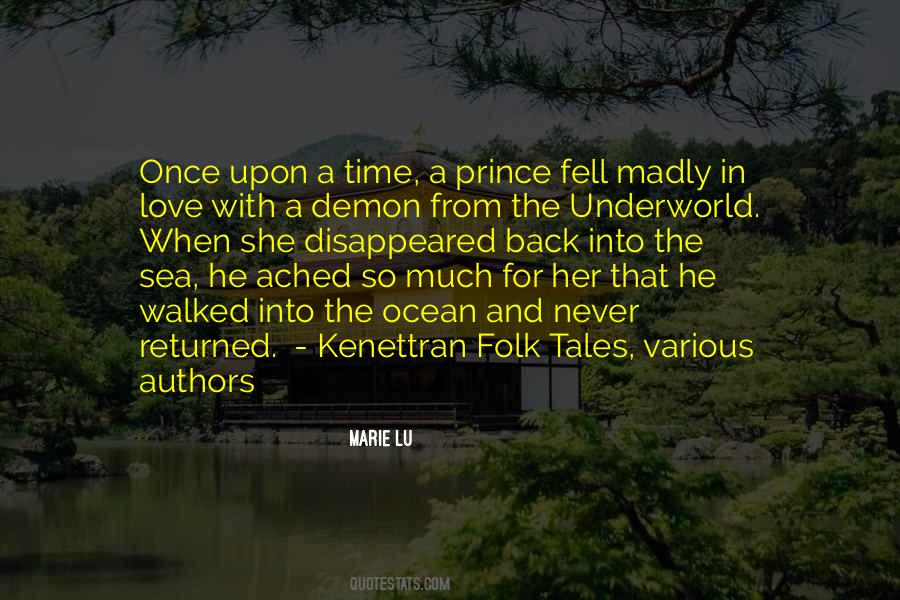 #84. Better to be happy with the cod fish in your plate now, than to linger for the taste of a tuna that is still swimming in the sea. - Author: Dennis E. Adonis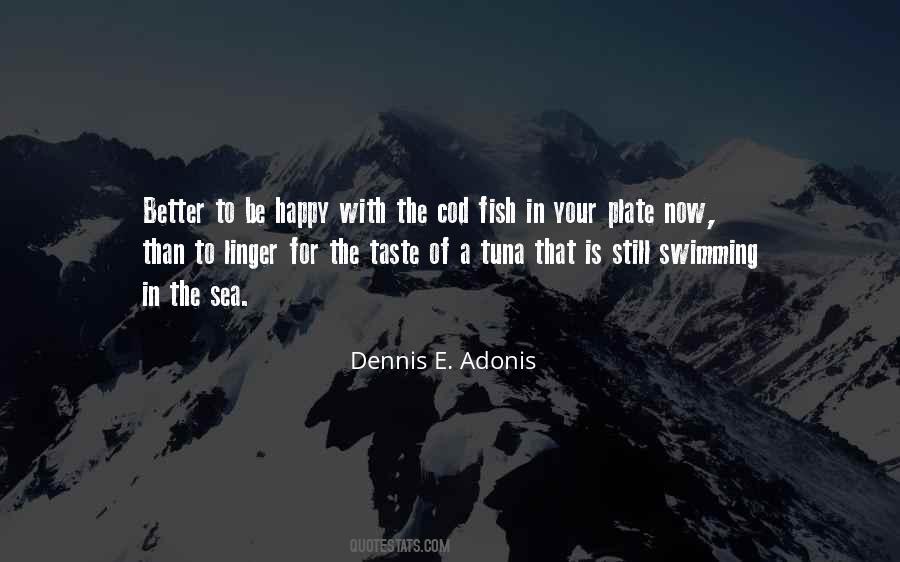 #85. I am moved by the multitudes of your intelligence and sometimes, returning, I become the sea - in love with your speed, your heaviness and breath. - Author: Frank O'Hara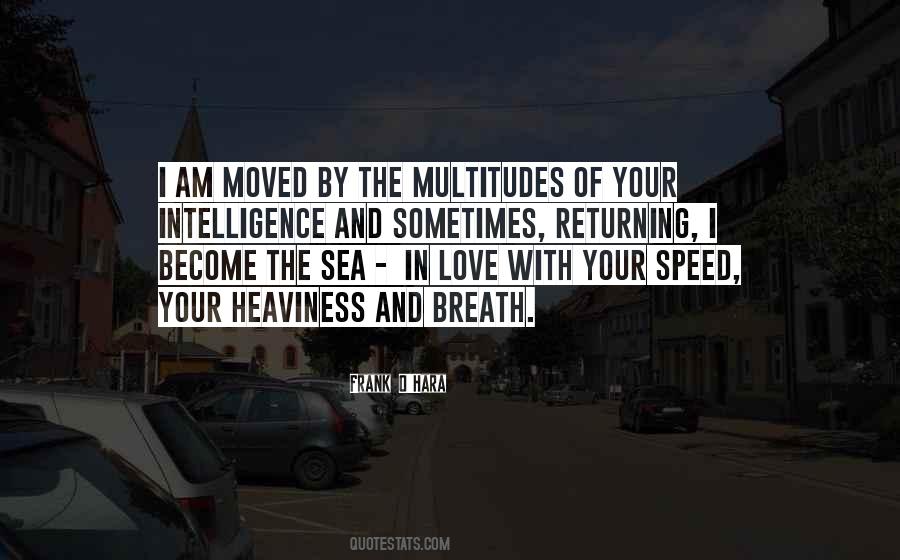 #86. Just as I'd realize that I couldn't keep lying to her because I was in love with her, She'd realize that you can't love a lie."

Preston Drake - "Just for Now - Author: Abbi Glines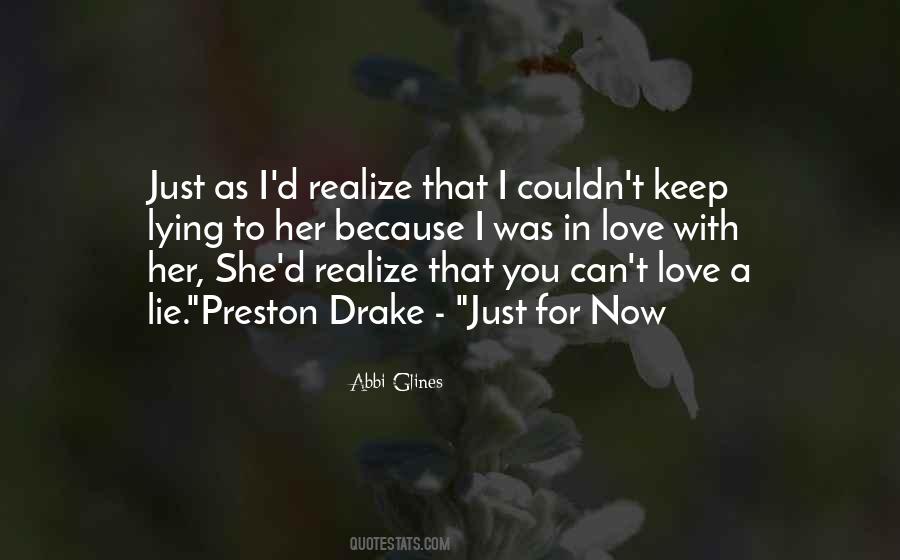 Famous Authors
Popular Topics