Rivers And Bridges Famous Quotes & Sayings
List of top 22 famous quotes and sayings about rivers and bridges to read and share with friends on your Facebook, Twitter, blogs.
Top 22 Quotes About Rivers And Bridges
#1. I'm also a book nerd so aside from my life and my opinions, you could say my lyrics are inspired in some sense by the writings of Guy Debord, John Berryman, Georges Bataille, T.S. Eliot, Albert Camus, Bukowski, Artaud, Derrick Jensen and bunch of other people. - Author: Dominic Owen Mallary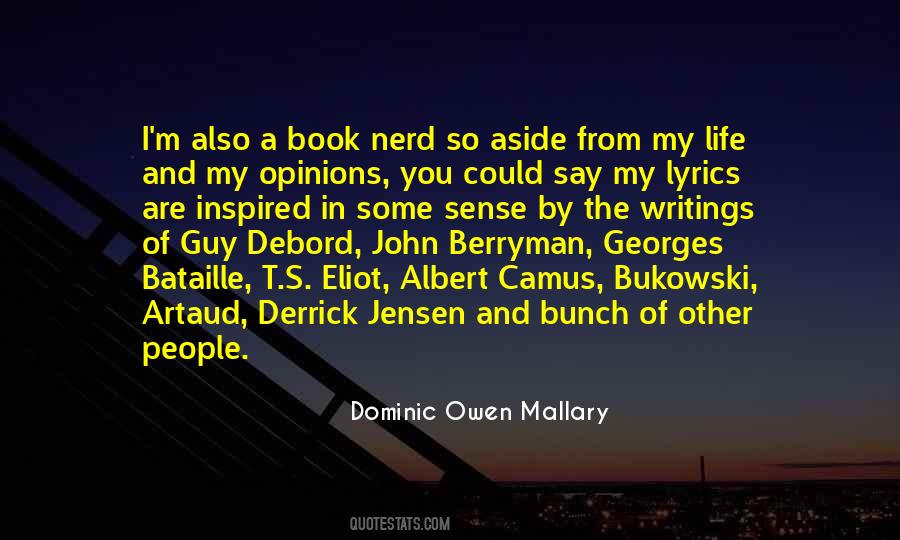 #2. The bridges that you cross before you come to them are over rivers that aren't there. - Author: Gene Brown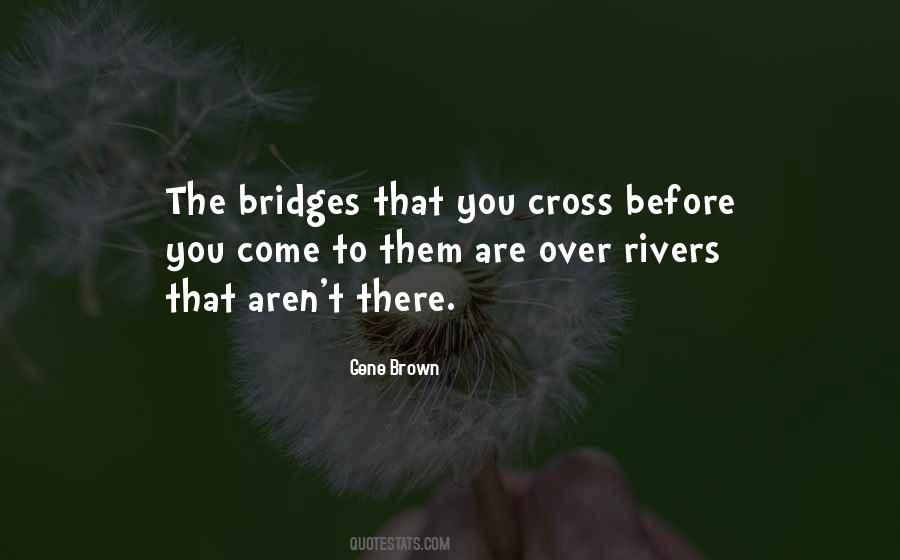 #3. My whole life has been about risk and reward. - Author: Michael Ovitz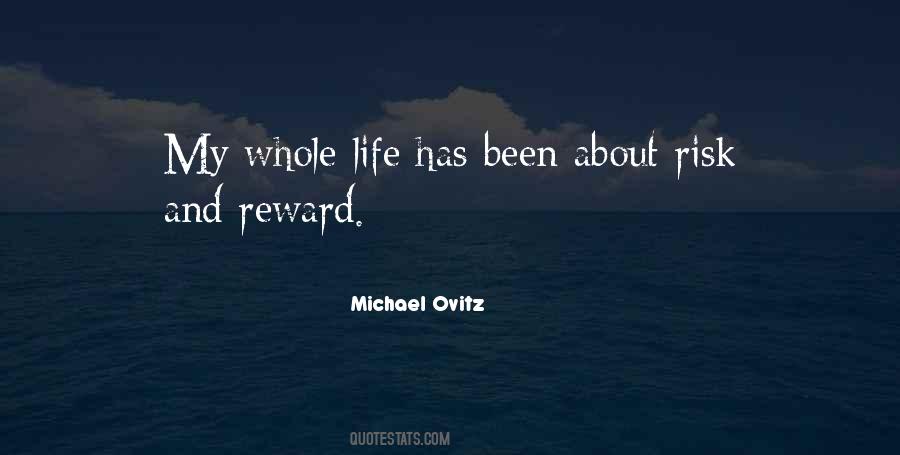 #4. When asked how he could tell the difference, the saint said that you can only tell which is which by the way you feel after the creature has left your company. If you are appalled, he said, then it was a devil who had visited you. If you feel lightened, it was an angel. - Author: Elizabeth Gilbert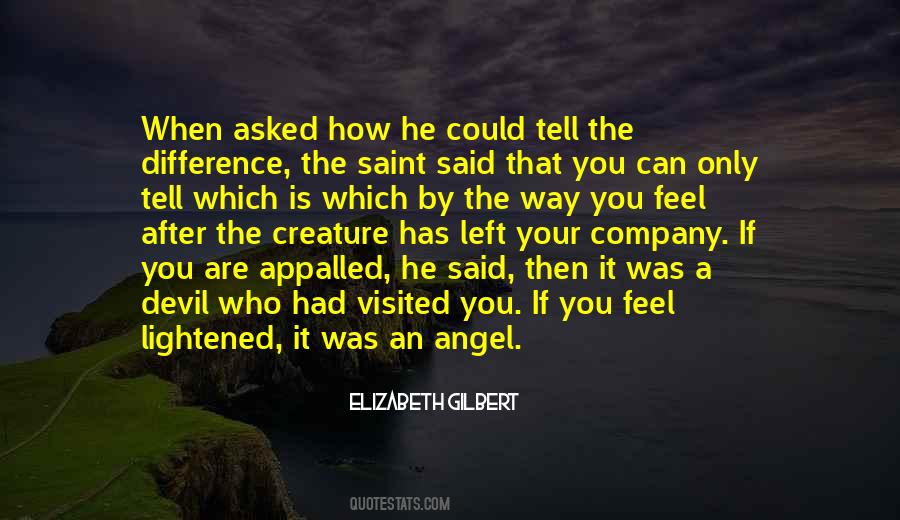 #5. The world is full of banks and rivers running between them, of men and women crossing bridges and fords, unaware of the consequences, not looking back or beneath their feet, and with no loose change for the boatman. - Author: Arturo Perez-Reverte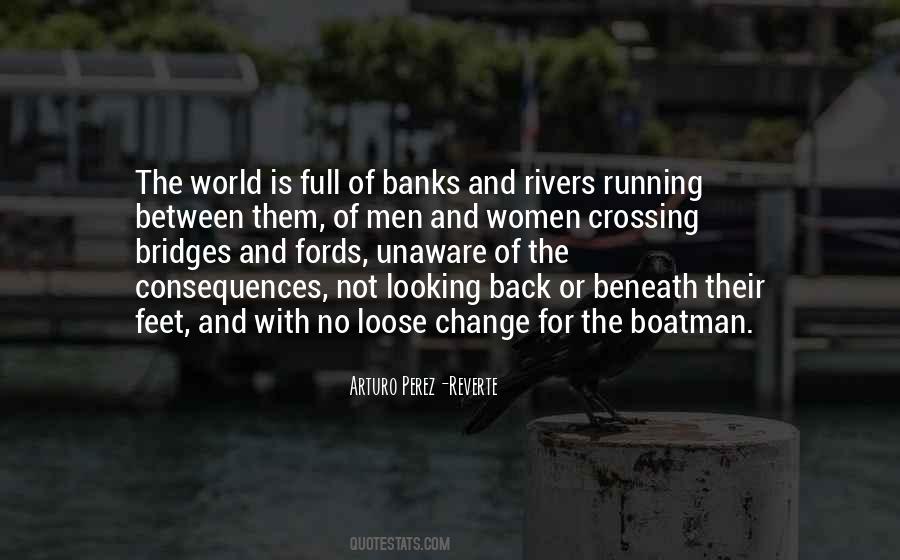 #6. In the same way that Shakespeare was writing very much for his time, he was also unearthing observations that would last for generations beyond him. - Author: Alexis Denisof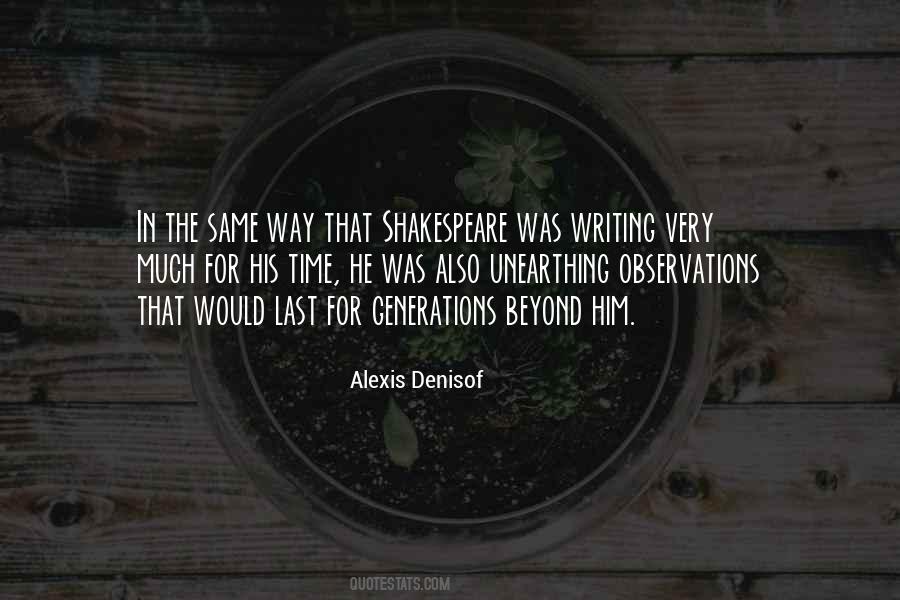 #7. We can cross the rivers of doubt and discouragement on the bridge of faith even before we get to them - Author: Sterling W. Sill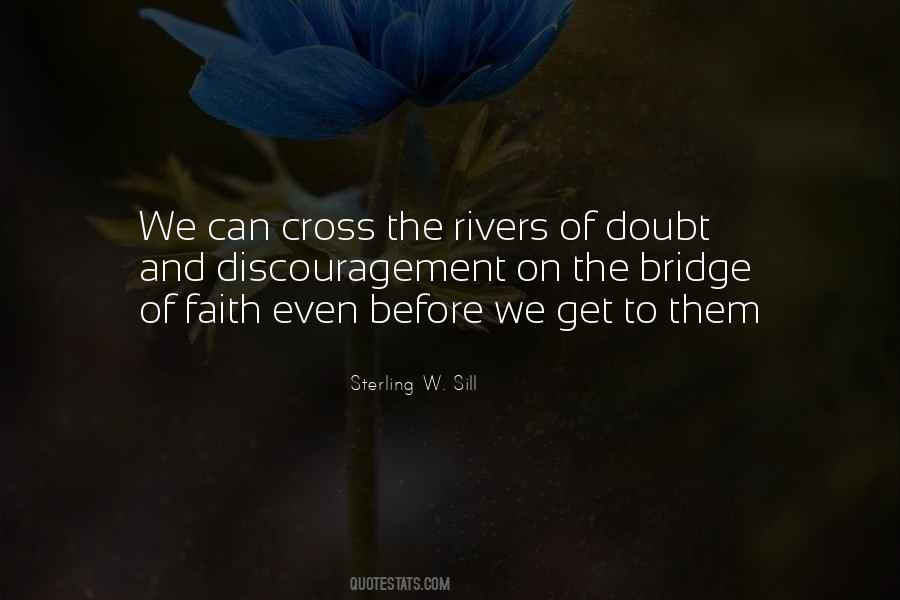 #8. I regard the discovery of one's favorite author as the most critical event in one's intellectual development. - Author: Lin Yutang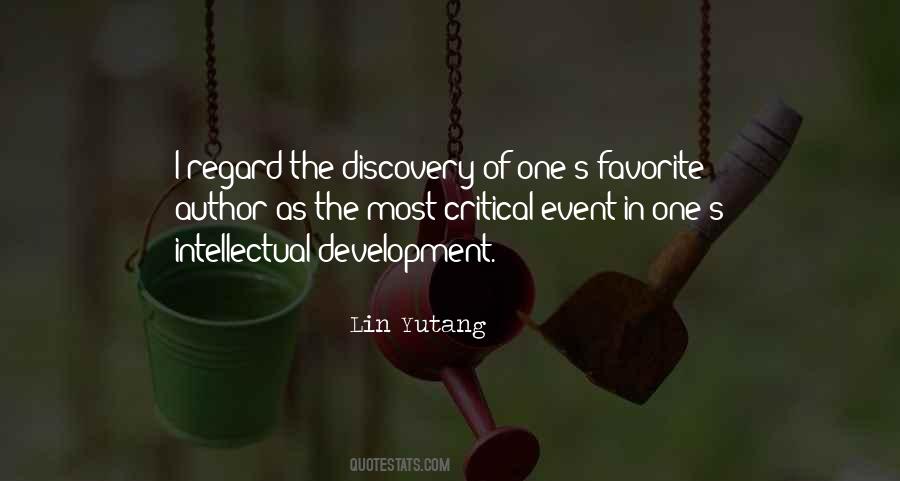 #9. Don't burn bridges. You'll be surprised how many times you have to cross the same river. - Author: H. Jackson Brown Jr.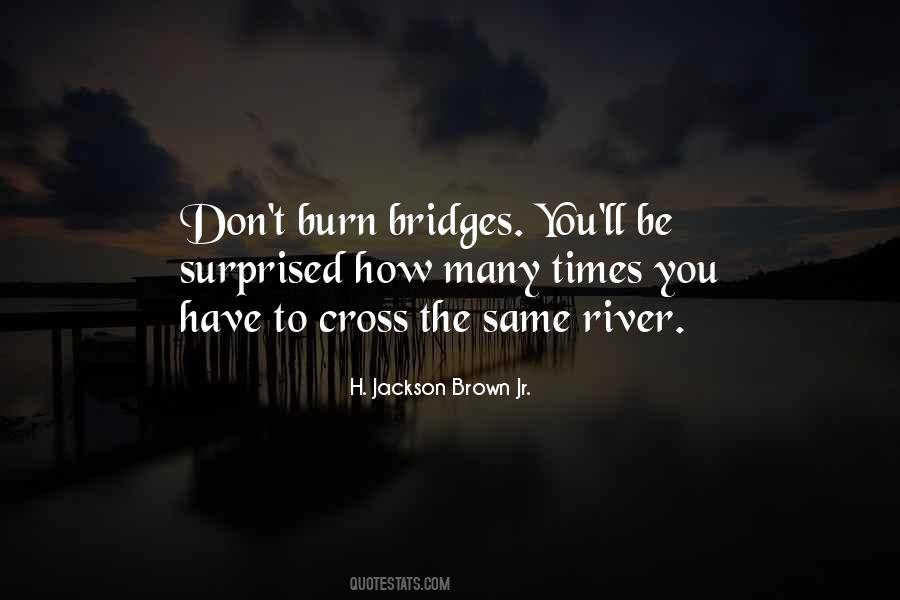 #10. You cannot cross large rivers without building bridges. - Author: Matshona Dhliwayo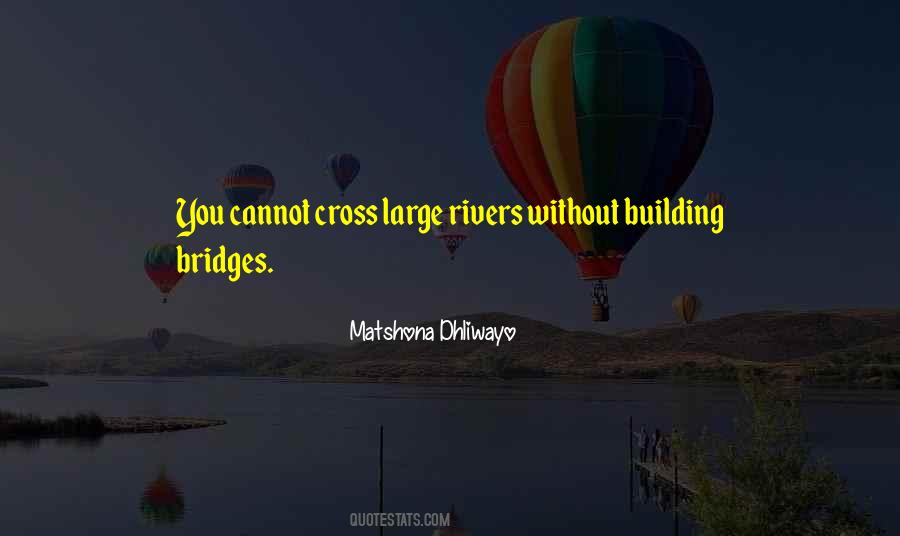 #11. People are good at building bridges and finding their way across rivers. So it is with life, you study your problem, then figure out a way around it. - Author: Kim Hotzon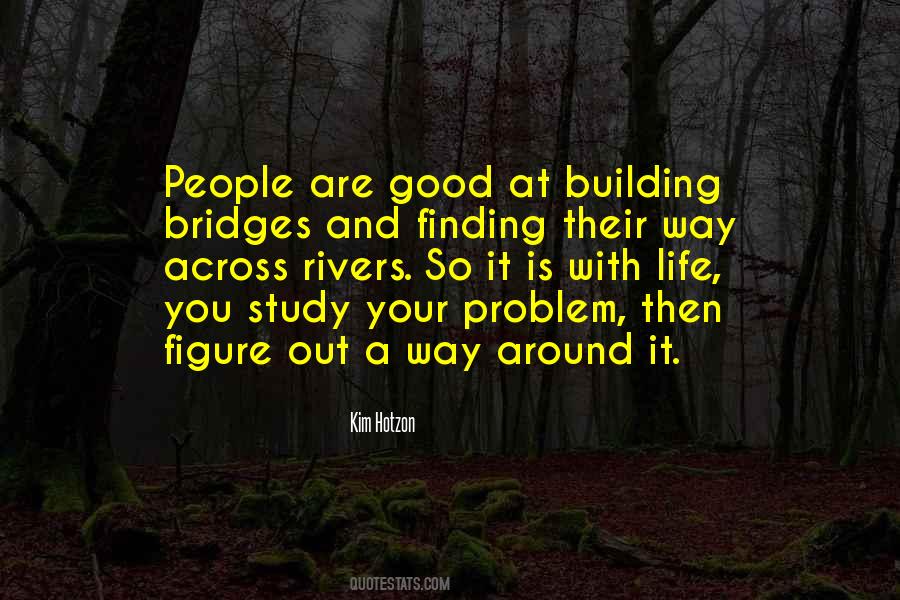 #12. One day I'll be standing at the river looking out across tomorrow, and the bridge I need to get there will be a bridge that I have burned. - Author: Garth Brooks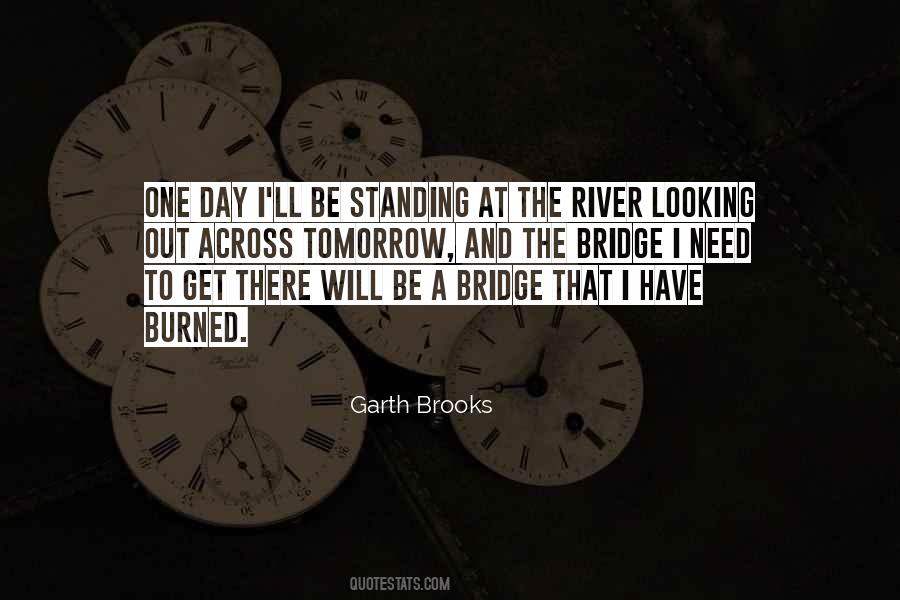 #13. Poetry is a section of river-fog and moving boat-lights, delivered between bridges and whistles, so one says, 'Oh!' and another, 'How?' - Author: Carl Sandburg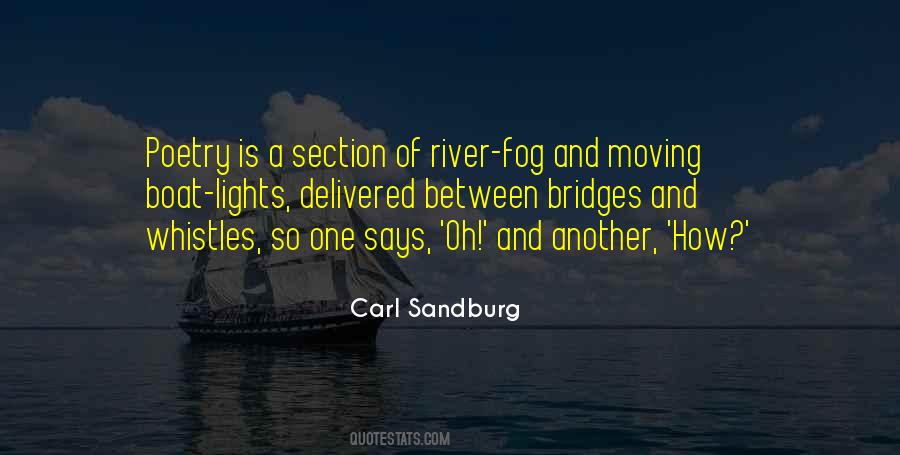 #14. Today, from the bridge, the East River is sparkling. The money is swirling around the tall buildings like tides or like tithes, And I wonder, does anyone swim in this river, I wonder, does anyone pray? - Author: Katy Lederer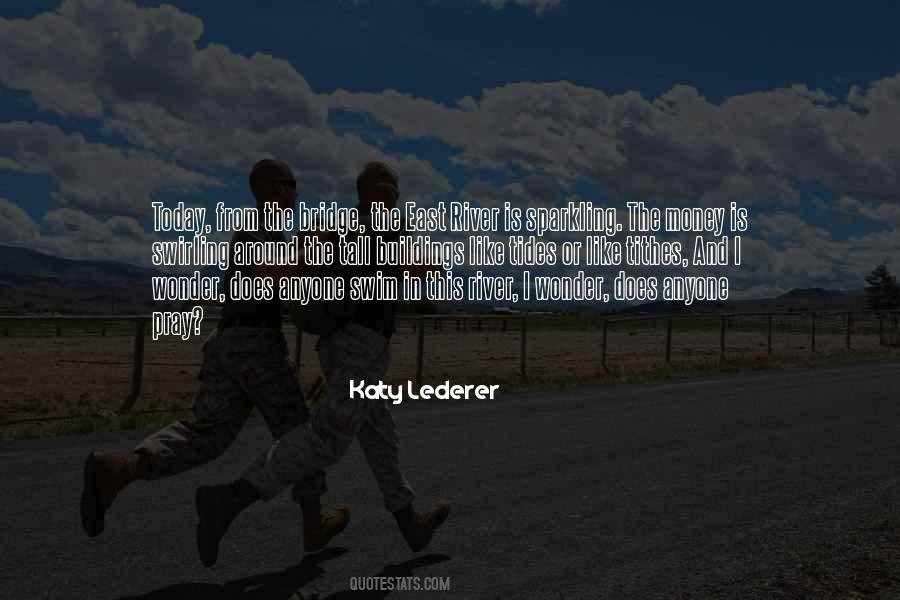 #15. Oh, my gods.
There were furies in the Covenant. - Author: Jennifer L. Armentrout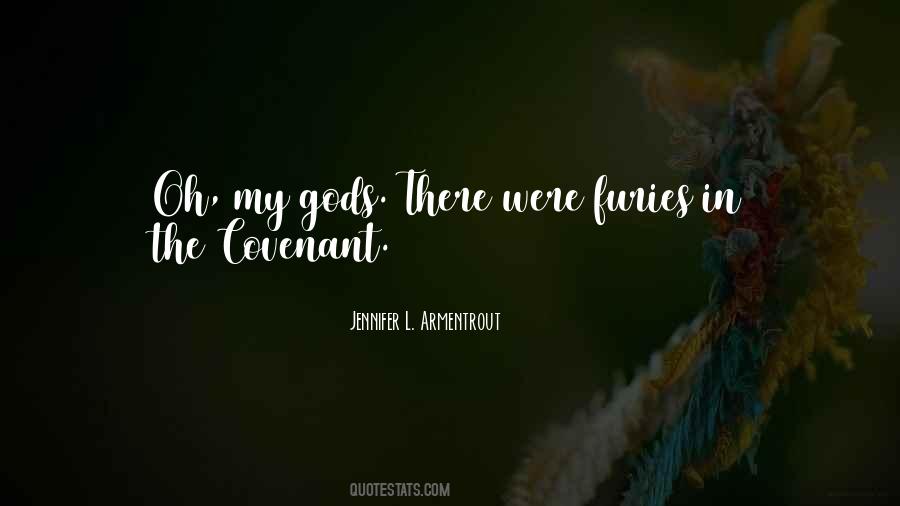 #16. Democracy is a government where you can say what you think even if you don't think. Politicians are the same all over. They promise to build a bridge where there is no river. - Author: Nikita Khrushchev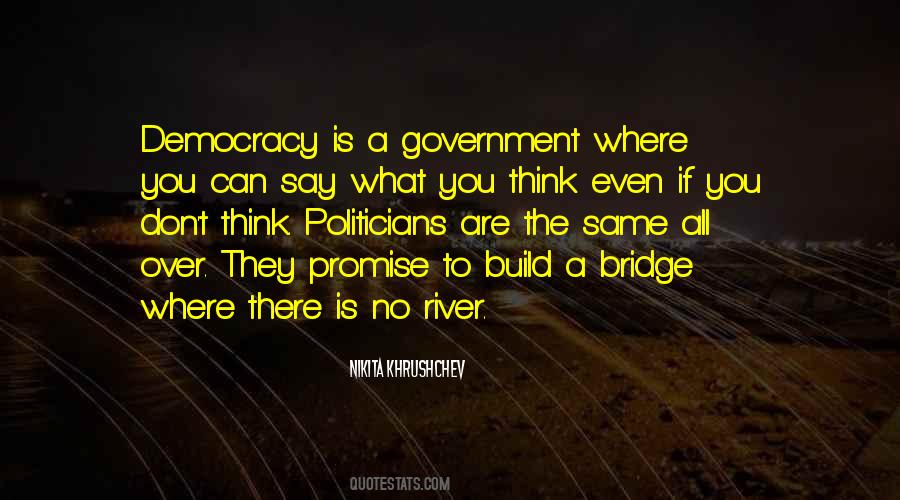 #17. Most everything 'quick and easy' you bring home is filled with nutritional shortcuts. Be good to yourself and your family: eat quality fuel. - Author: Lisa Morrone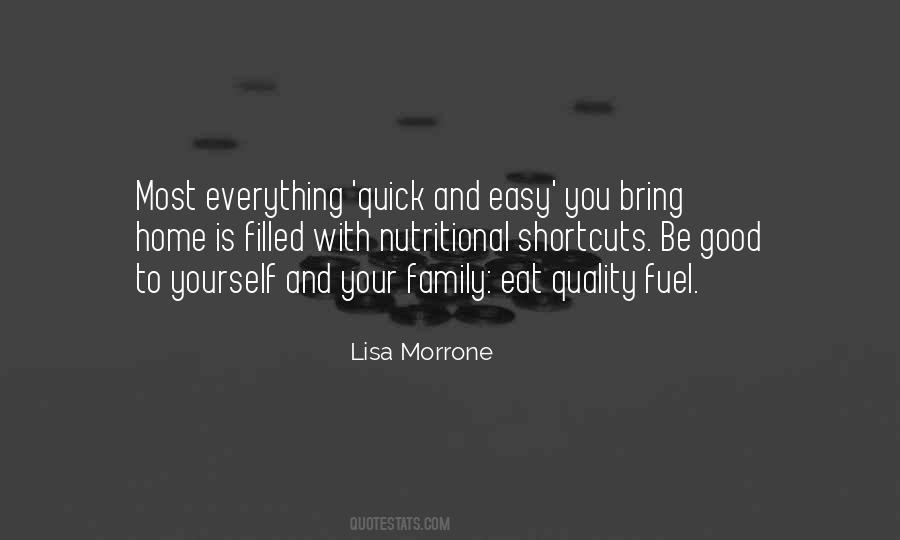 #18. There are many rivers that we cross in our lifetime, unfortunately some of those rivers just don't have bridges. - Author: John R. Gouin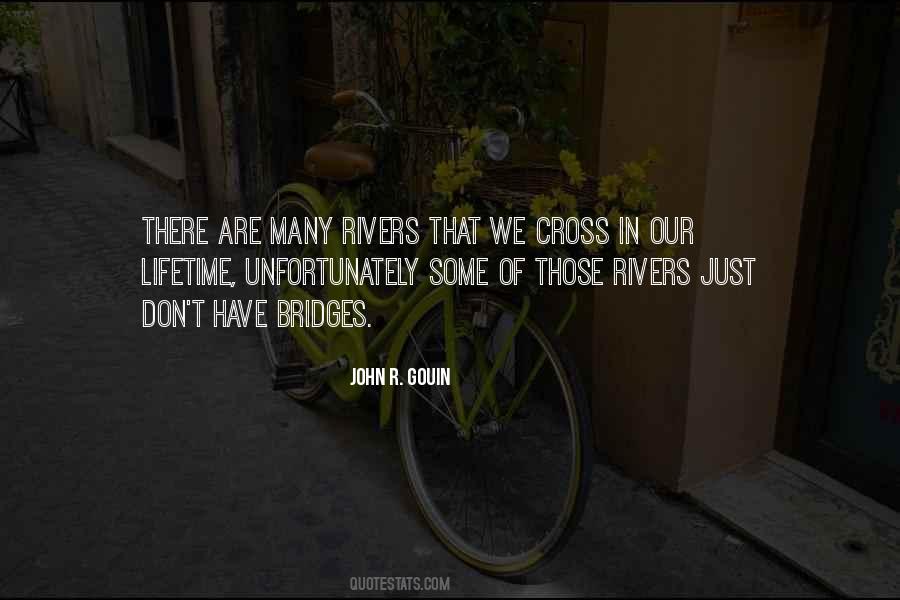 #19. If God is thy father, human beings are thy brothers and sisters. - Author: Alphonse De Lamartine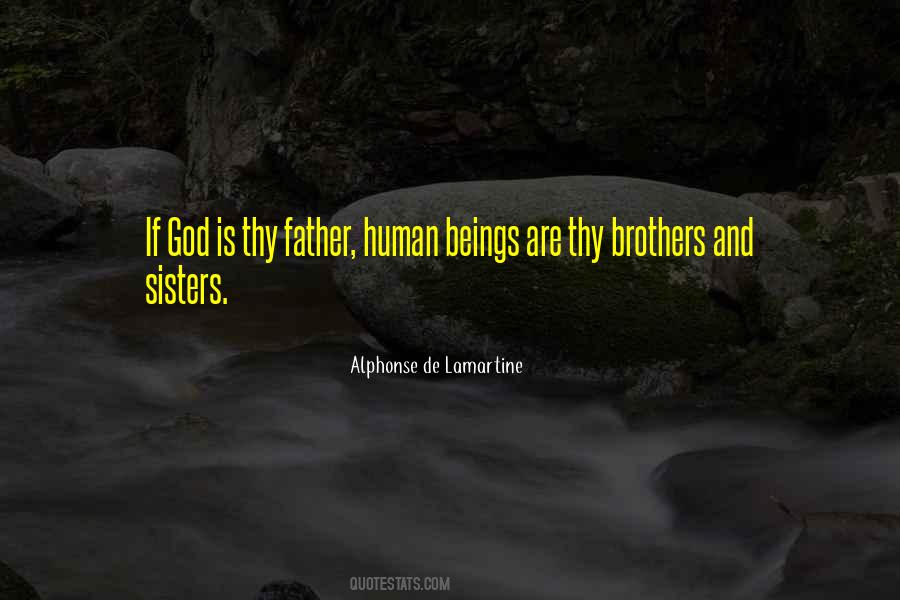 #20. I don't watch anything. I work so much. If I see a film, it's usually that I'll go in after working 15 hours and slam in The Bridge on the River Kwai or something. - Author: William Monahan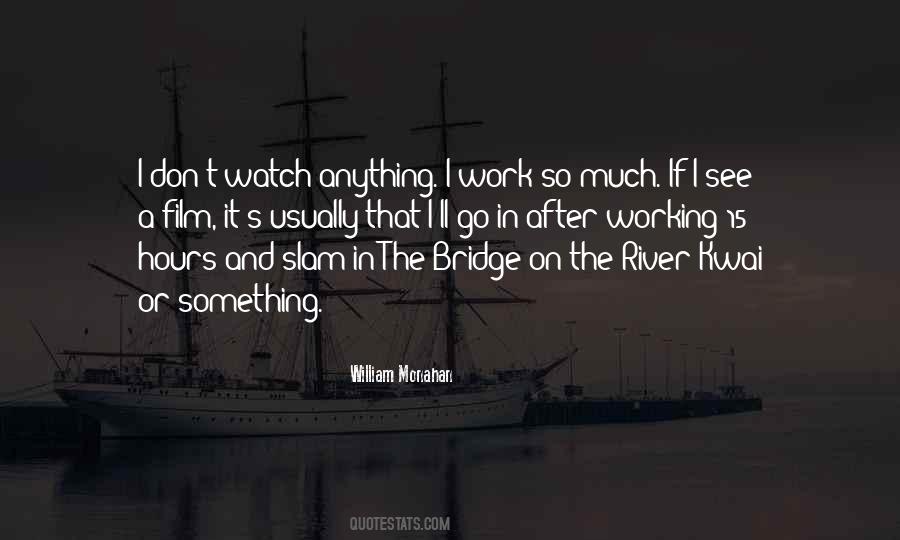 #21. Politicians sre the same all over.They promise to build bridges, even where there are no rivers. - Author: Nikita Khrushev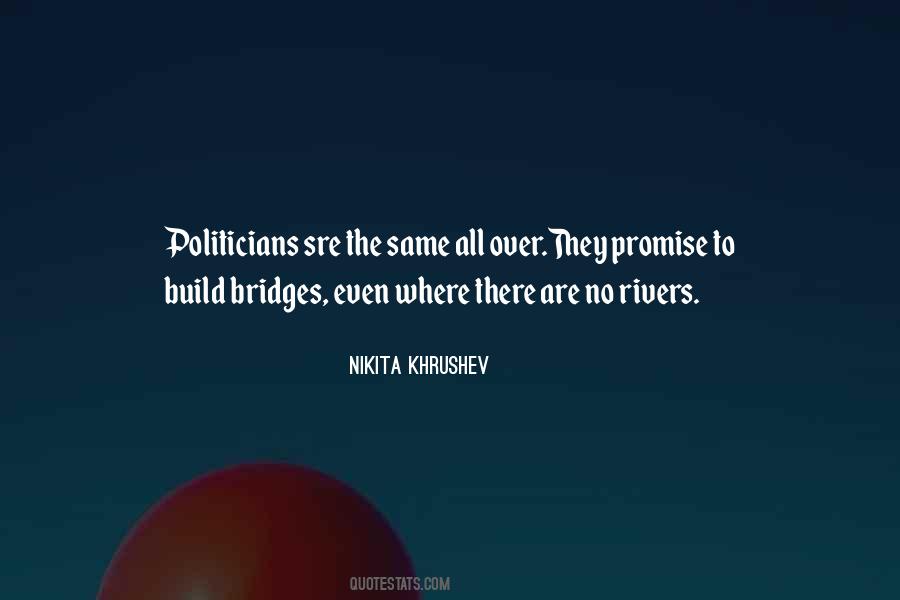 #22. What we call strategy is mainly just crossing rivers on bridges and passing mountains though cols. - Author: Anatole France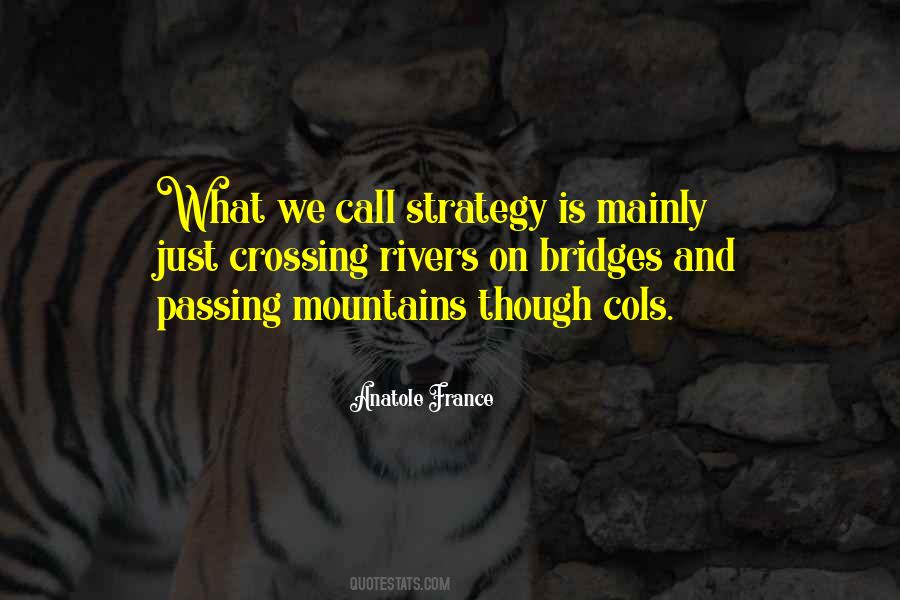 Famous Authors
Popular Topics