List of top 40 famous quotes and sayings about rich versus poor to read and share with friends on your Facebook, Twitter, blogs.
Top 40 Quotes About Rich Versus Poor
#1. Europe has to avoid old prejudices and new ones. That means north versus south, rich versus poor.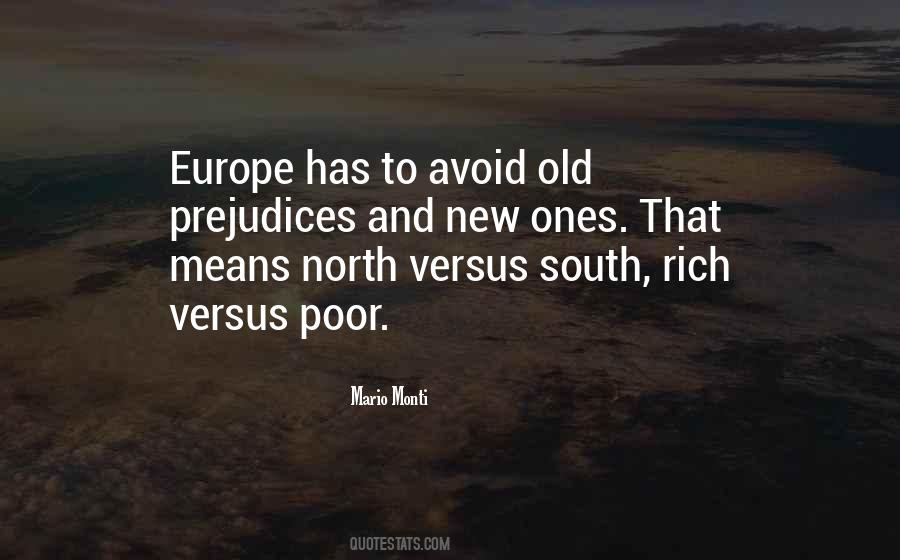 #2. You ultimately judge the civility of a society not by how it treats the rich, the powerful, the protected and the highly esteemed, but by how it treats the poor, the disfavored and the disadvantaged ...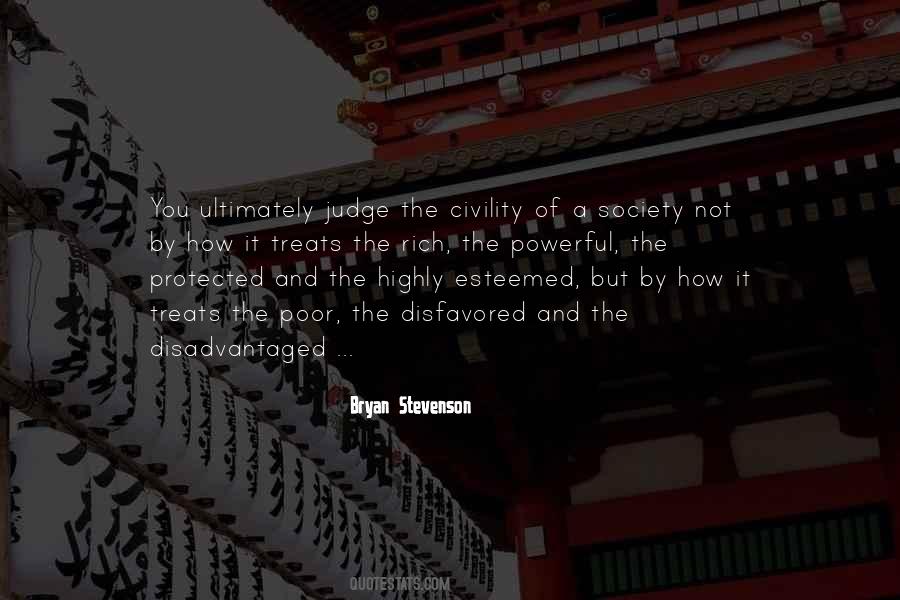 #3. I've been rich and I've been poor. It's better to be rich.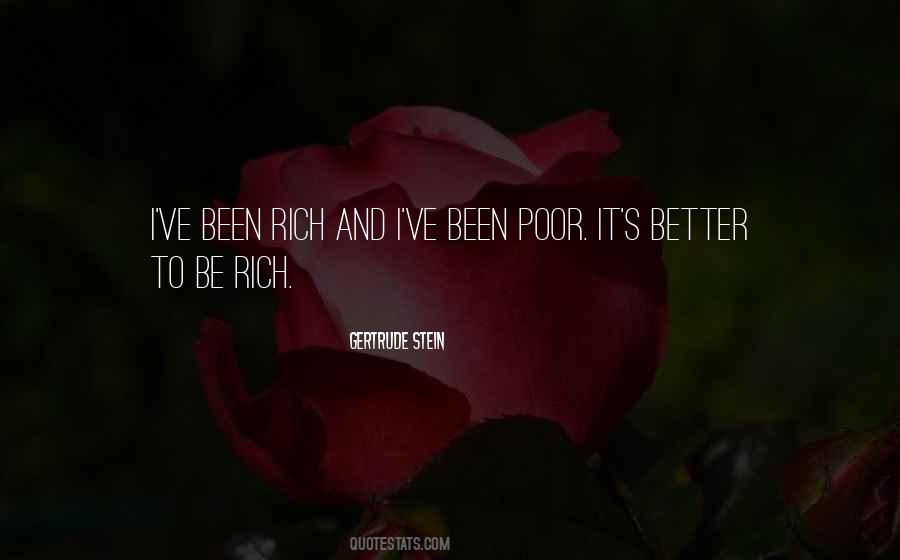 #4. The theater is a great equalizer: it is the only place where the poor can look down on the rich.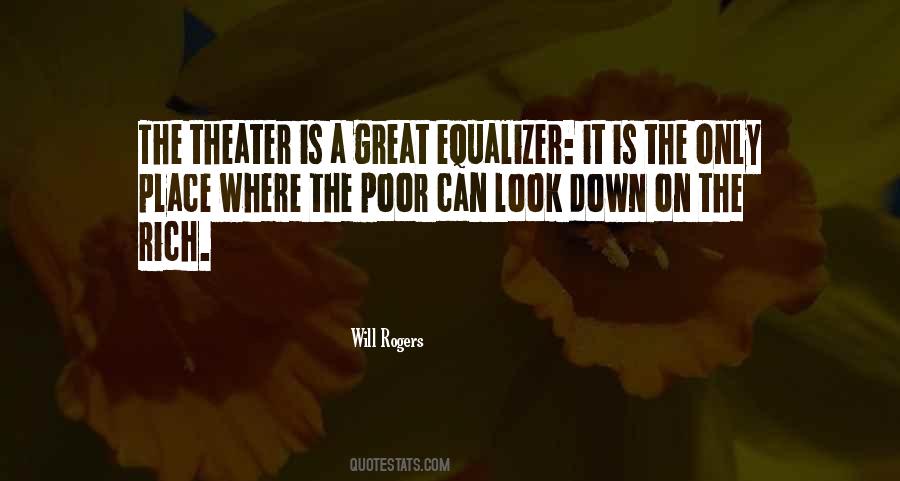 #5. In every single culture I encountered, there were always women who defied cultural norms to do what they believed was right for them. This phenomenon has never been related to how rich, poor, successful or not successful the woman may be.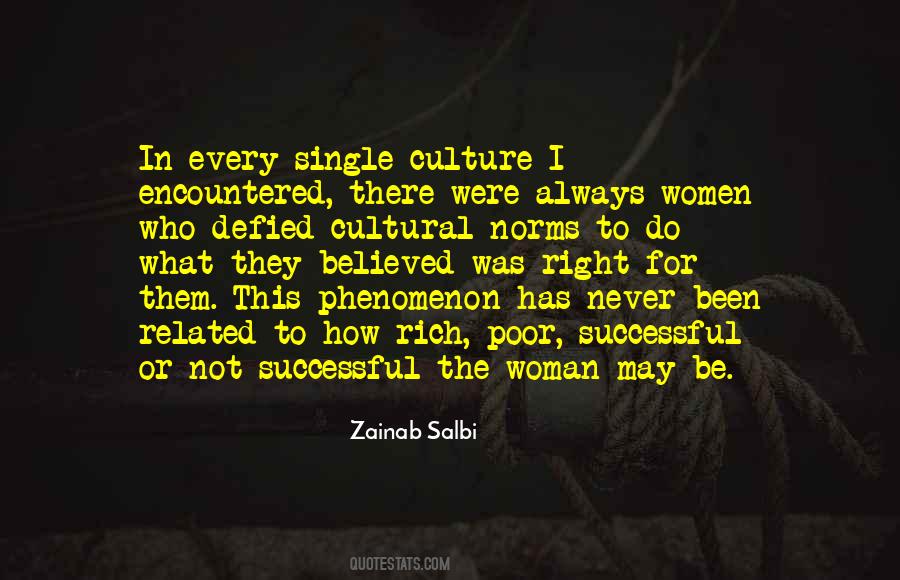 #6. I choose kindness ... I will be kind to the poor, for they are alone. Kind to the rich, for they are afraid. And kind to the unkind, for such is how God has treated me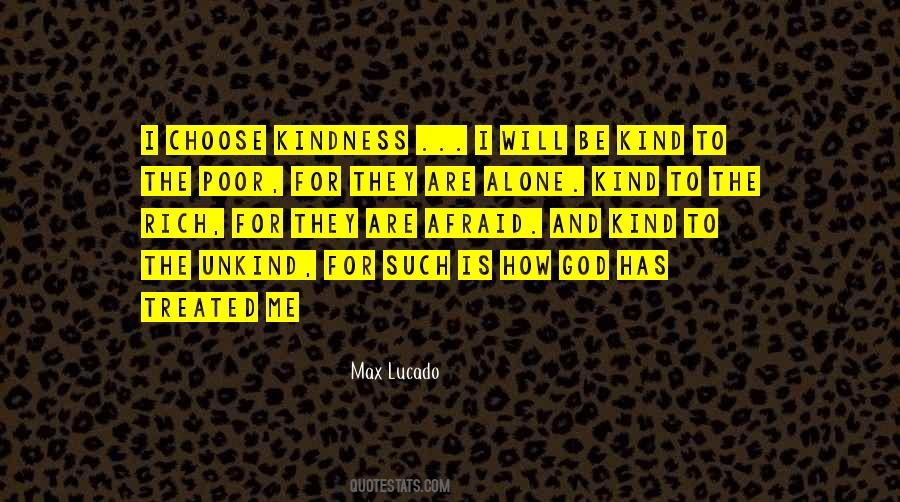 #7. I believe there is no one principle which predominates in human nature so much in every stage of life, from the cradle to the grave, in males and females, old and young, black and white, rich and poor, high and low, as this passion for superiority.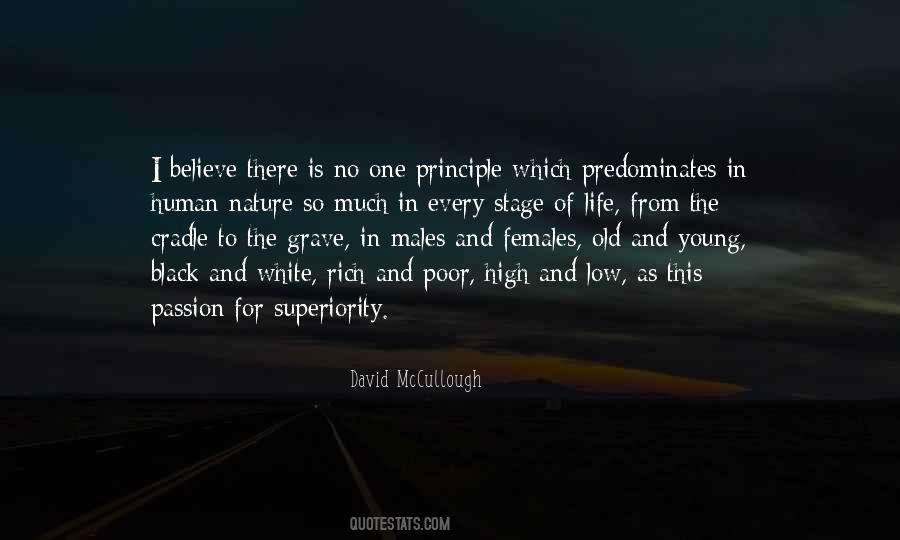 #8. When people complain of the decay of manners they have in mind not the impudent abbreviations of the crowd, but the decline in bowing and scraping and in speaking of one's employer as "the master." What the rich mean by the good manners of the poor is usually not civility, but servility.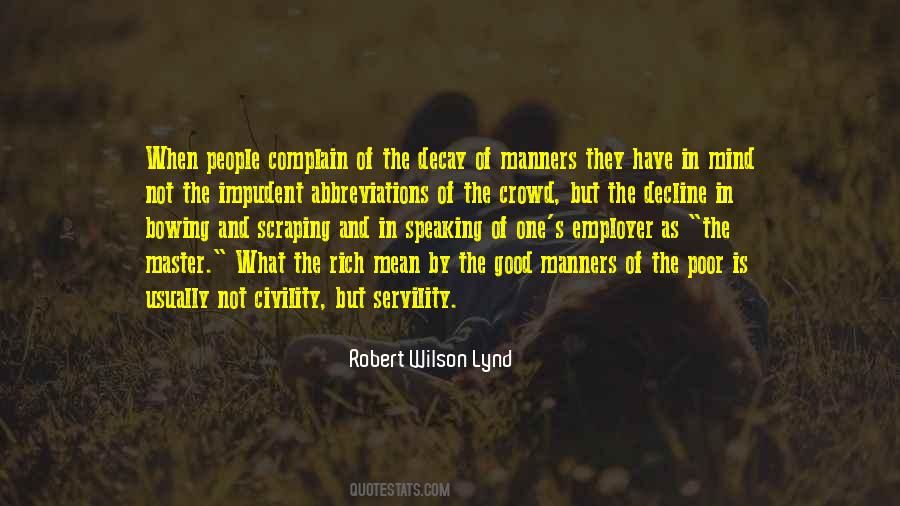 #9. The world has also learned that economic growth, by itself, cannot close the gap between rich and poor.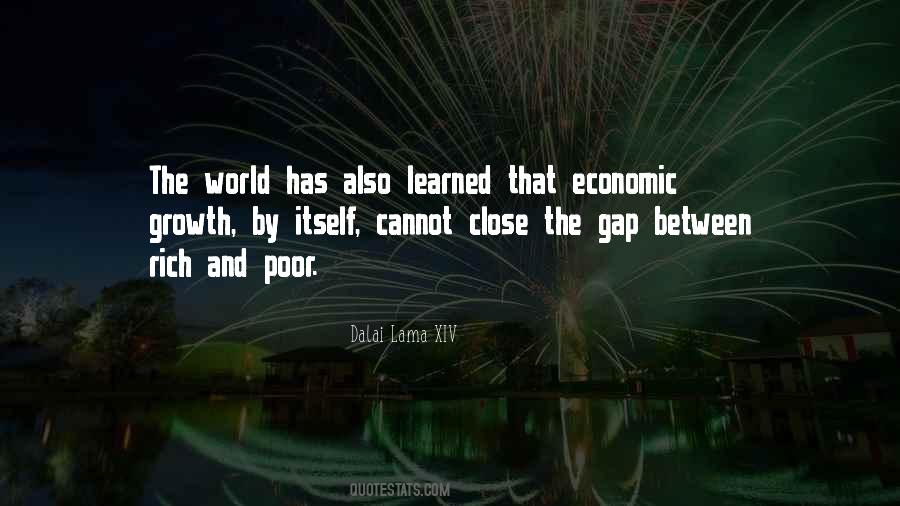 #10. Poor man wanna be rich, rich man wanna be king, and a king ain't satisfied until he rules everything.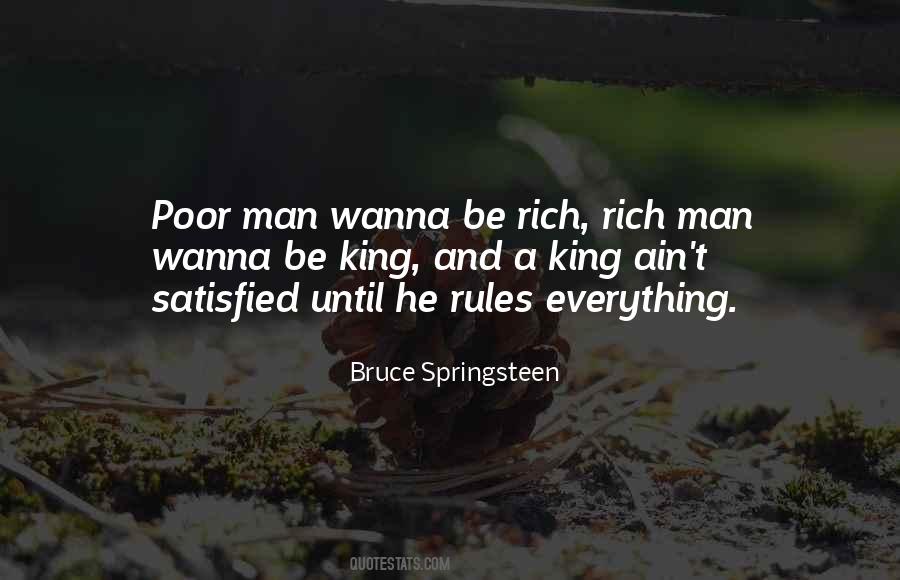 #11. The poor man really has a stake in the country. The rich man hasn't; he can go away to New Guinea in a yacht.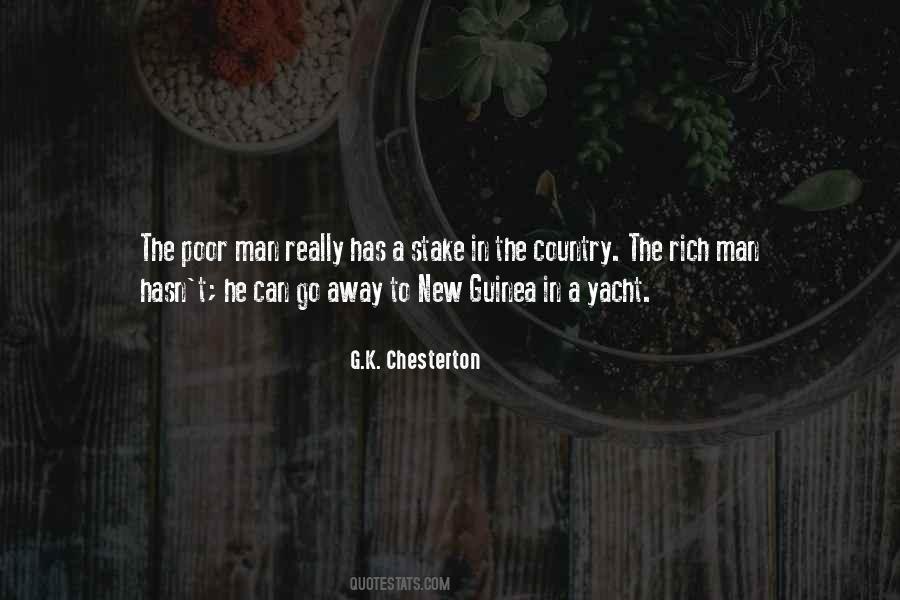 #12. The rich have grown richer, but their tax rate has declined. The poor have grown poorer, but their taxes have increased.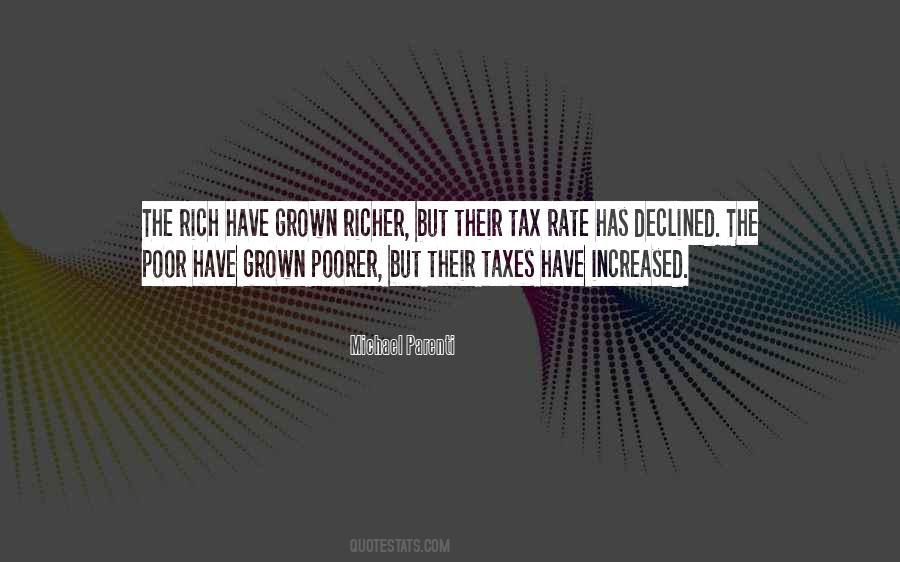 #13. He that pines with hunger, is in little care how others shall be fed. The poor man is seldom studious to make his grandson rich.
#14. Our goals can only be achieved with a society that respects and equally protects the rights of every human being, old and young, rich and poor, regardless of gender, color, race, or creed. We must reject the initiation of violence by individuals or government as morally repugnant.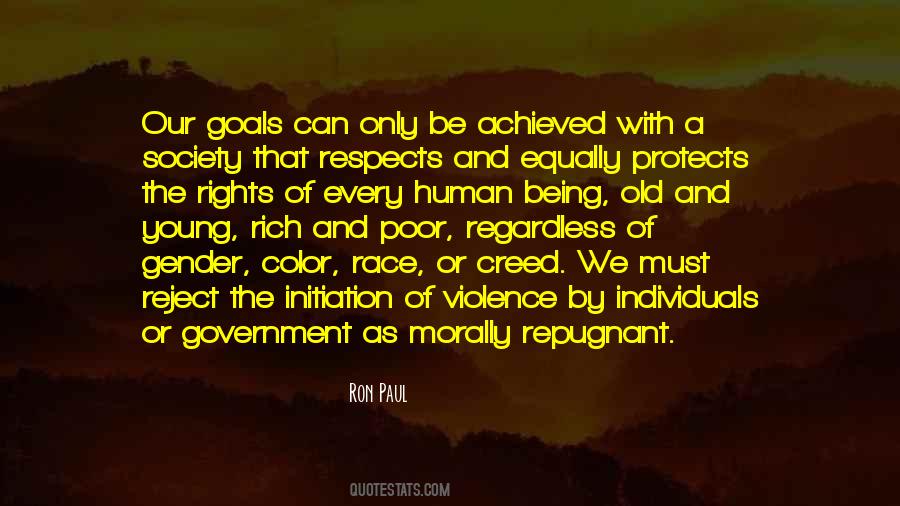 #15. Jesus discouraged the accumulation of wealth, worried about its effects on those who had it, and took special pleasure in helping the poor, dedicating his efforts to them. He must have shaken his head at the large gaps between rich and poor throughout ancient Palestine in the first century.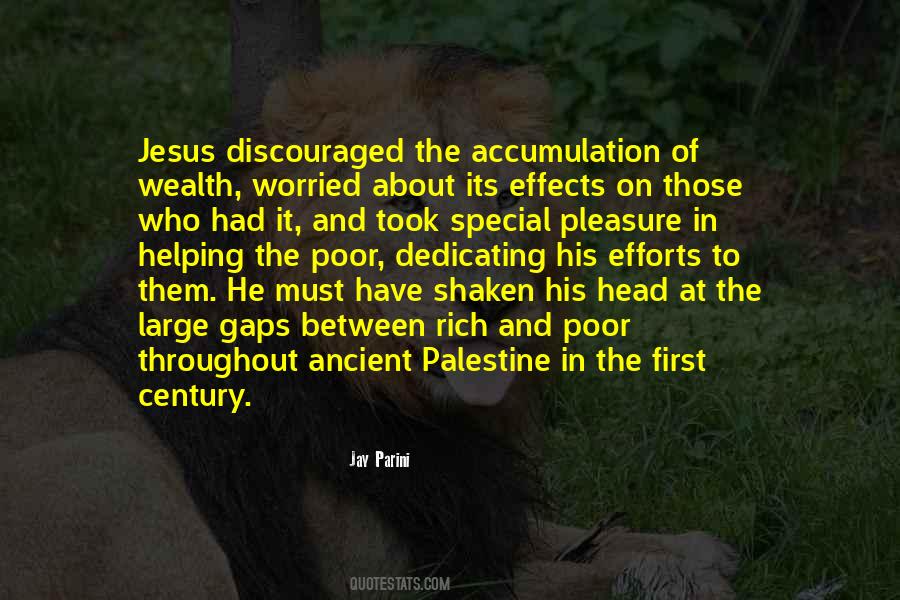 #16. When the going gets tough: the poor close their eyes, the rich open their wallets.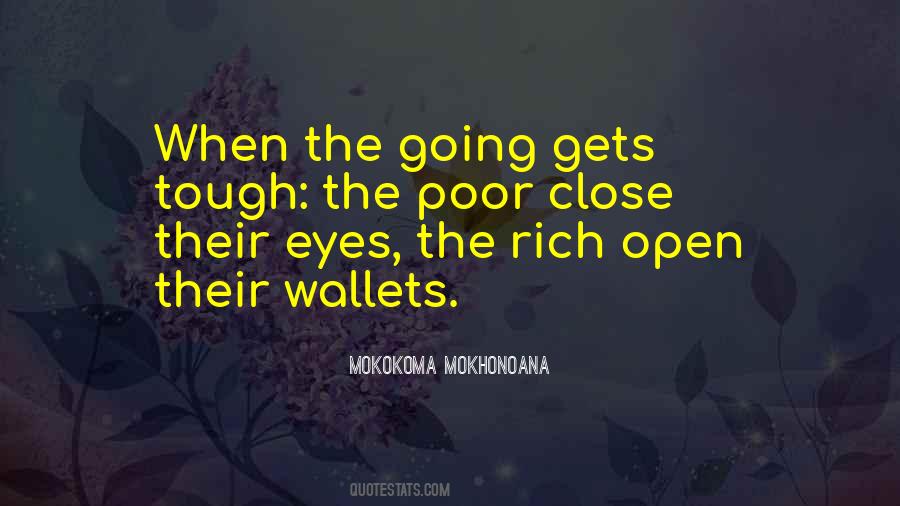 #17. In any form of art designed to appeal to large numbers of people, ... [t]he rich man is usually 'bad', and his machinations are invariably frustrated.:; 'Good poor man defeats bad rich man' is an accepted formula.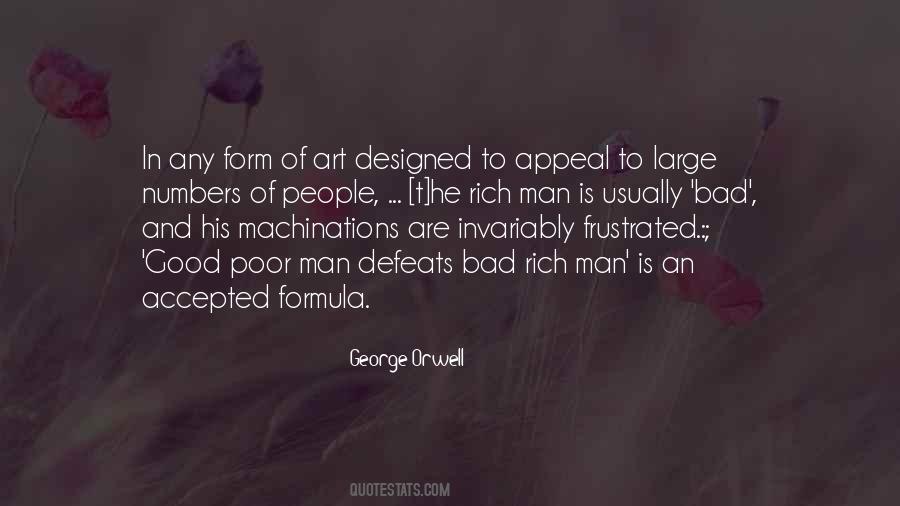 #18. To see poor people, their benefits being cut, to see pensions of Americans who have worked like my father, all their lives, and taken away, to see the rich just accumulating more and more wealth. I mean, it seems to me that there has to be a point where you have to say, 'No, this has to stop.'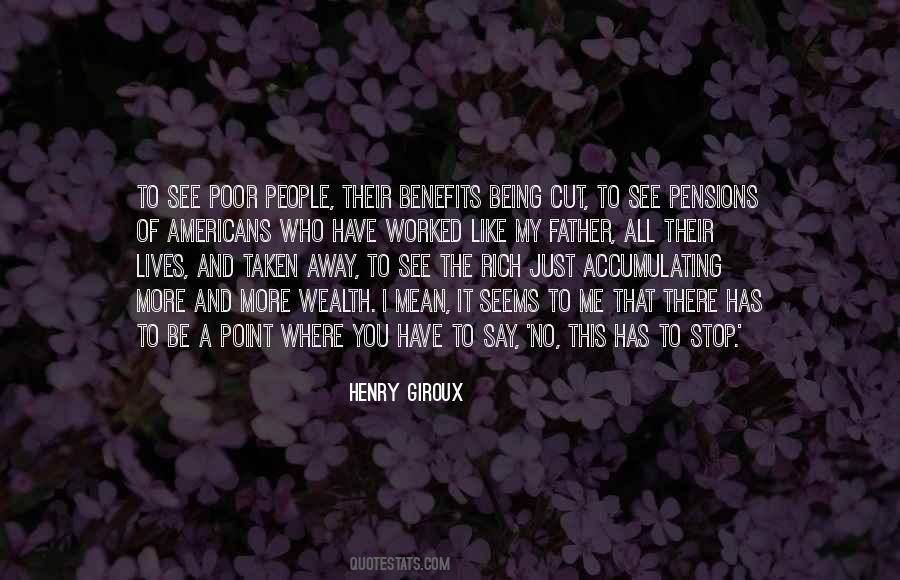 #19. The poor love life as passionately as the rich do. Perhaps more, for the effort it takes to cling to it.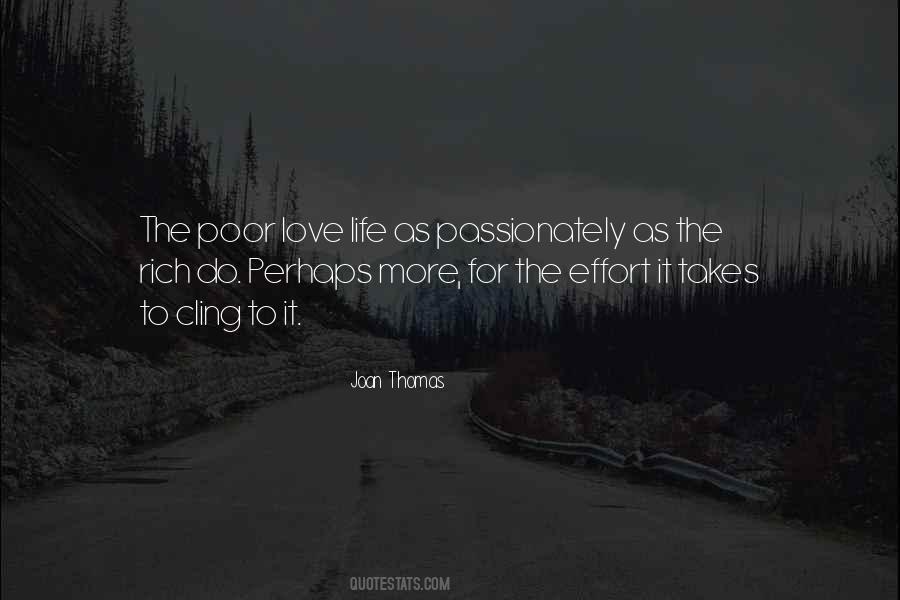 #20. Sweet Bird of Youth": "The big difference between people is not between the rich and the poor, the good and the evil. The biggest of all differences between people is between those who have had pleasure in love and those who haven't.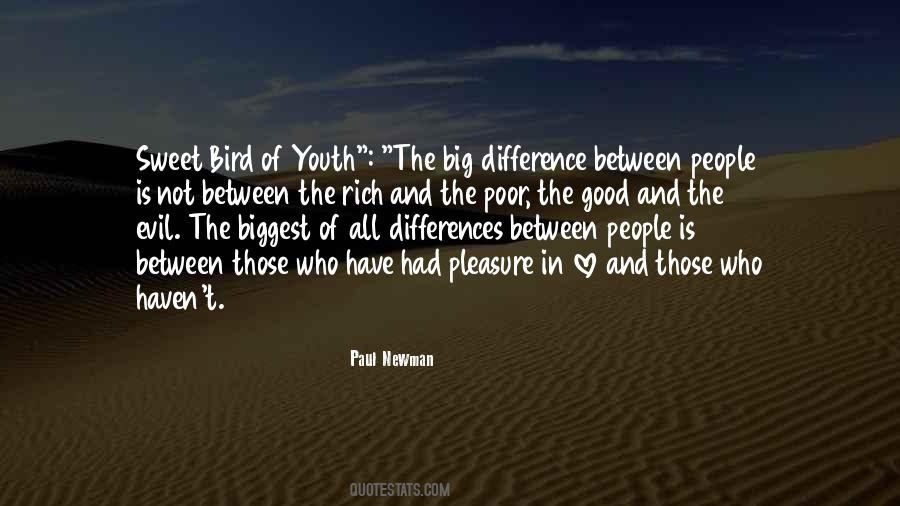 #21. I never met a rich man who was happy, but I have only very occasionally met a poor man who did not want to become a rich man.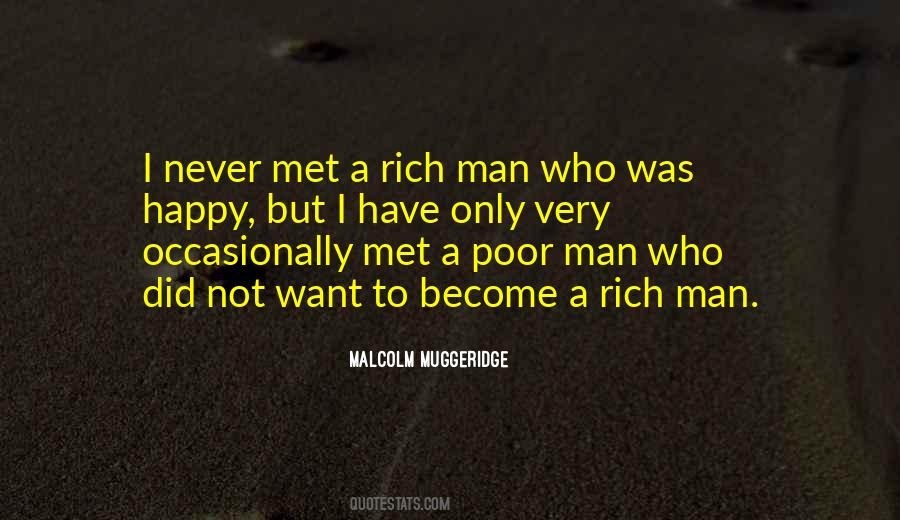 #22. For most practical purposes, Tarbean had two parts: Waterside and Hillside. Waterside is where people are poor. That makes them beggars, thieves and whores. Hillside is where people are rich. That makes them solicitors, politicians and courtesans.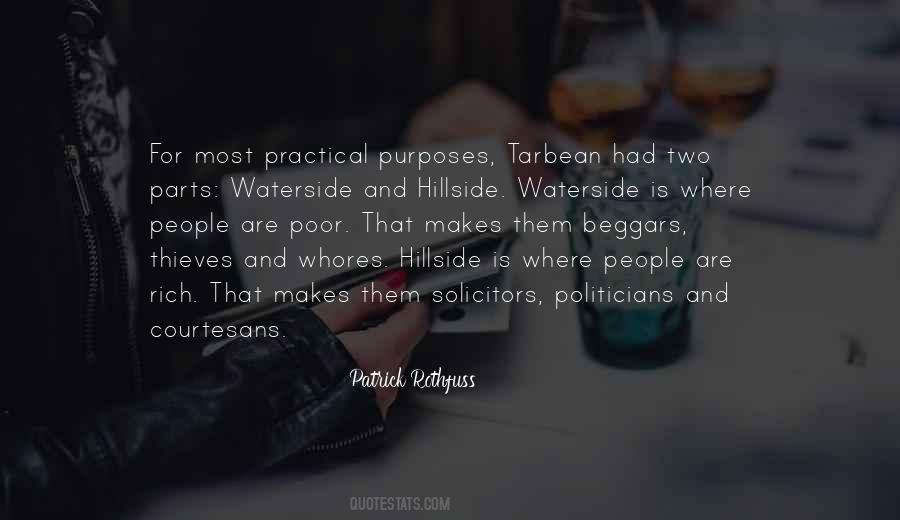 #23. Because we can expect future generations to be richer than we are, no matter what we do about resources, asking us to refrain from using resources now so that future generations can have them later is like asking the poor to make gifts to the rich.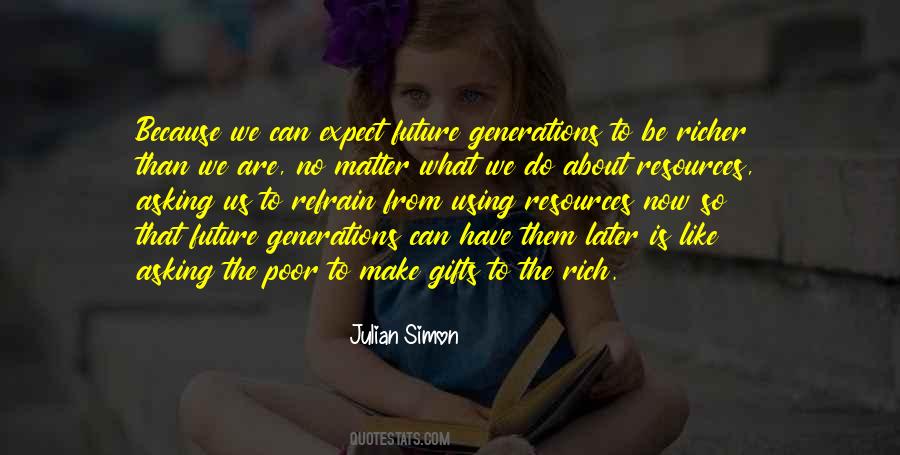 #24. We have a system of justice in [the US] that treats you much better if you're rich and guilty than if you're poor and innocent. Wealth, not culpability, shapes outcomes.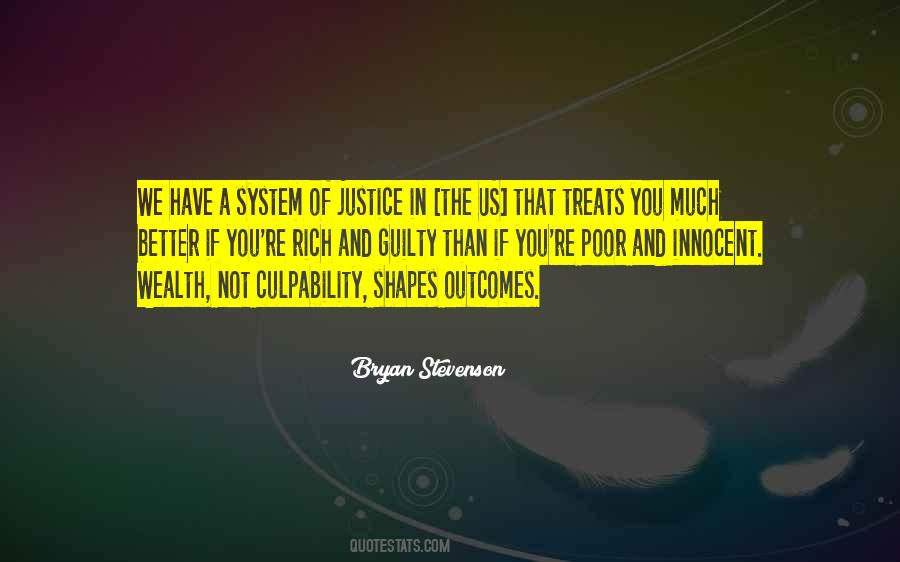 #25. Rich people are bigger than their problems. Poor people are smaller than their problems.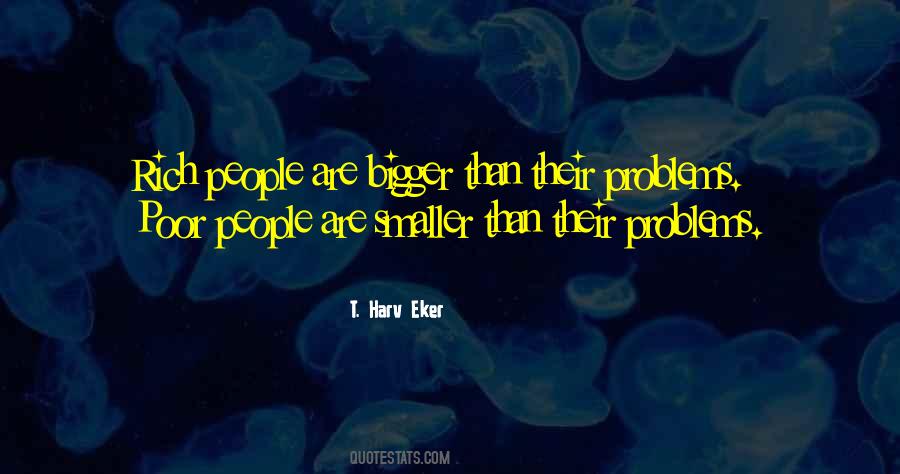 #26. One no longer becometh poor or rich; both are too burdensome. Who still wanteth to rule? Who still wanteth to obey? Both are too burdensome.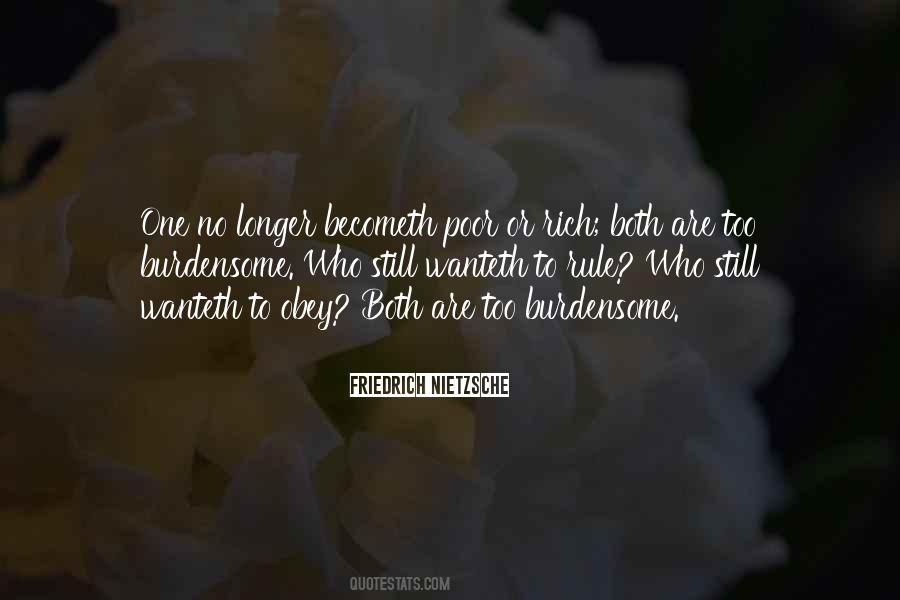 #27. The U.S. should stop garrisoning the globe, subsidizing rich friends, and reconstructing poor enemies. Instead, it's about time Washington focused on defending America and its people.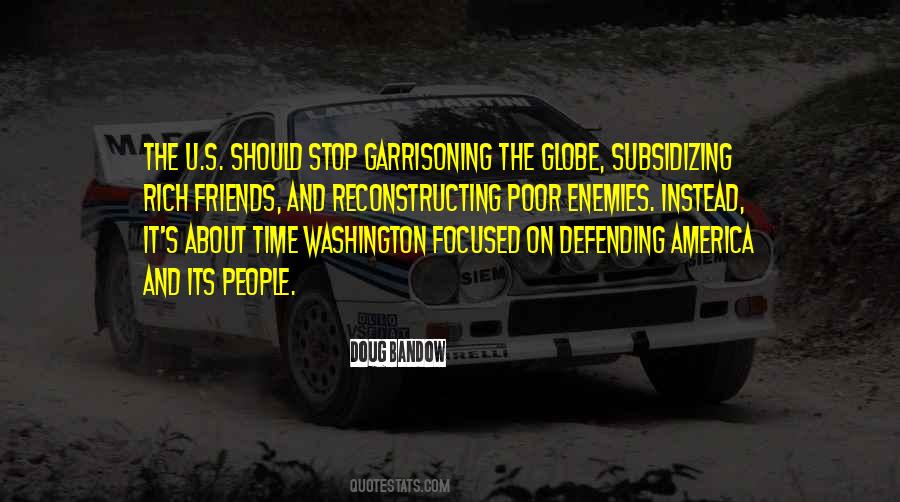 #28. When you give a feast, do not invite your friends or your rich neighbors, in case they might invite you in return, and you would be repaid," she said, gazing down at her hands on the bar. "Invite the poor, the crippled, the lame and the blind. And you will be blessed, because they cannot repay you.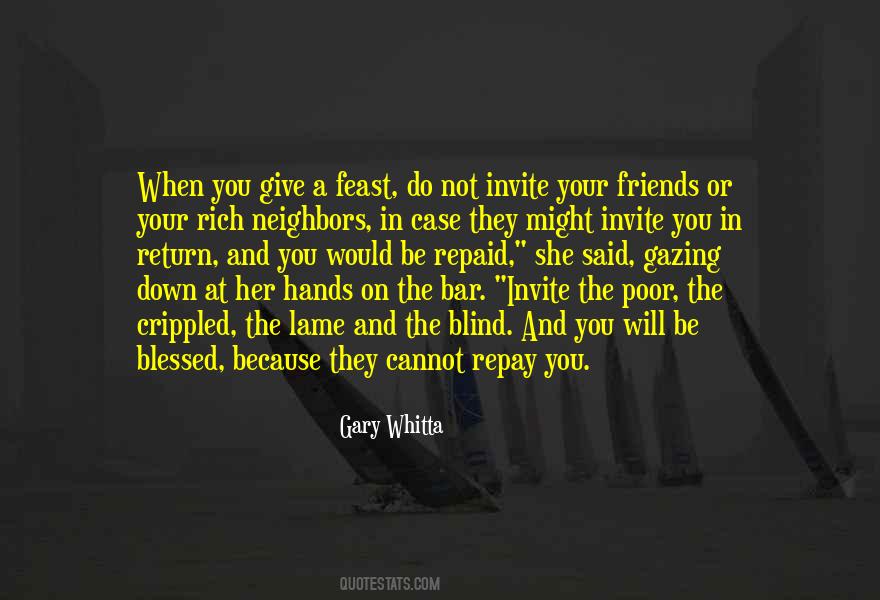 #29. A man is rich whose income is larger than his expenses, and he is poor if his expenses are greater than his income.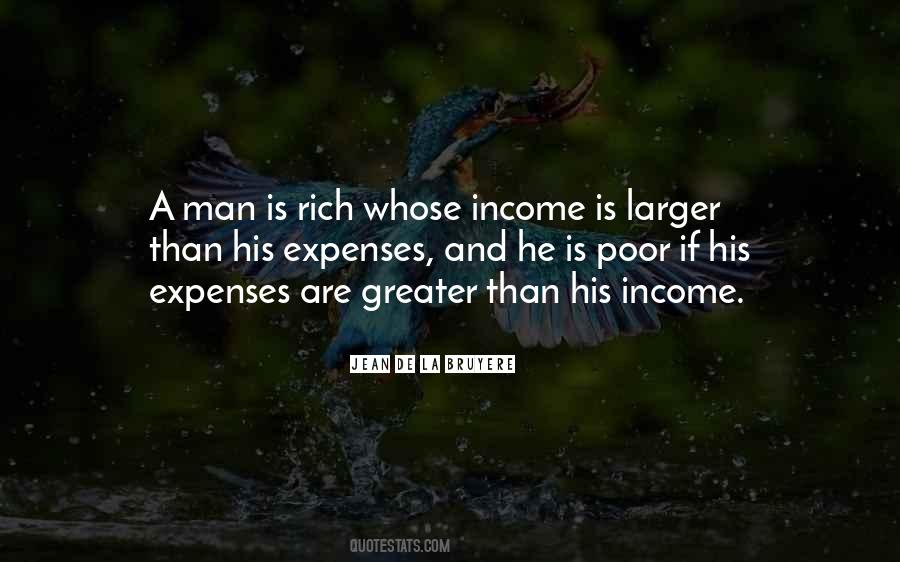 #30. Don't forget that most men with nothing would rather protect the possibility of becoming rich than face the reality of being poor.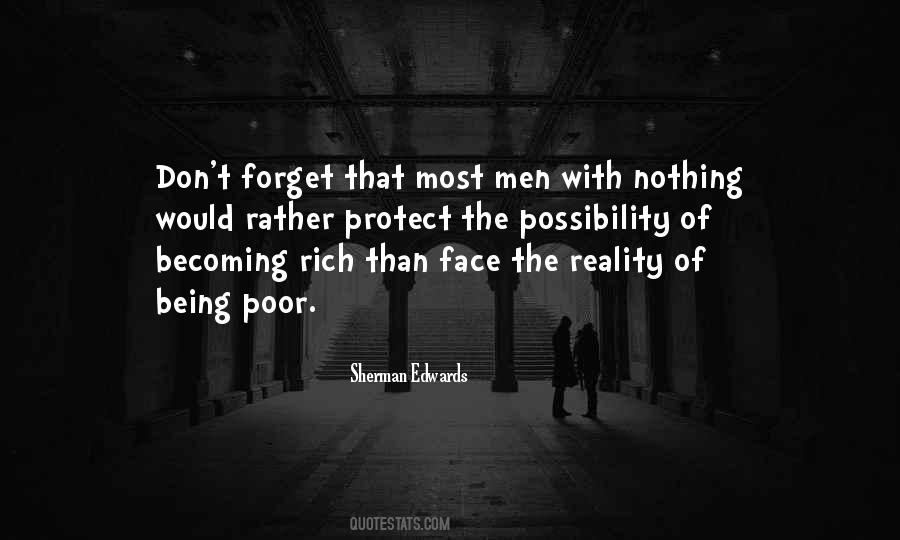 #31. The rich rob the poor and the poor rob one another.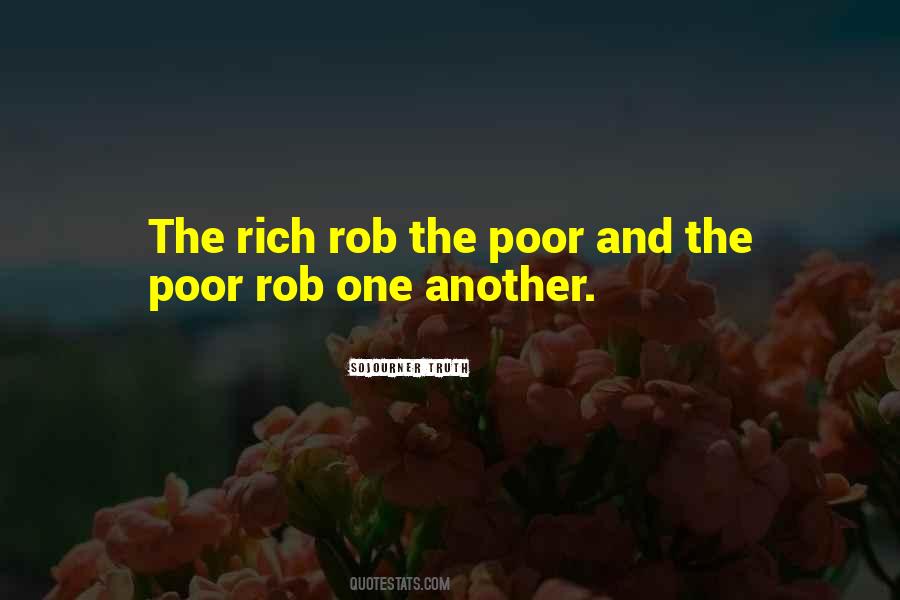 #32. Africa is rich, and why are we poor then if our continent is rich. It is not right.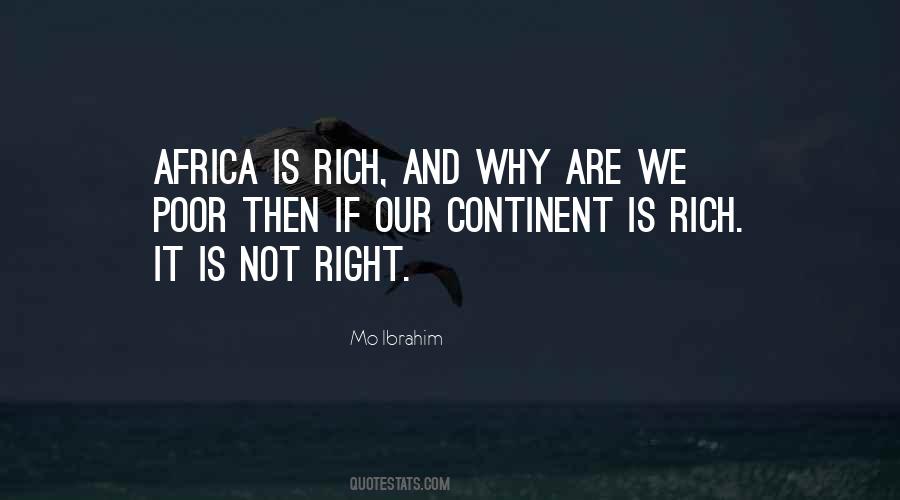 #33. I always have to get my U.K. fix, and 'Downton Abbey' is definitely that. I absolutely love period dramas, but this one is particularly appealing - following the ins and outs of aristocracy as well as the interaction between the rich and the poor.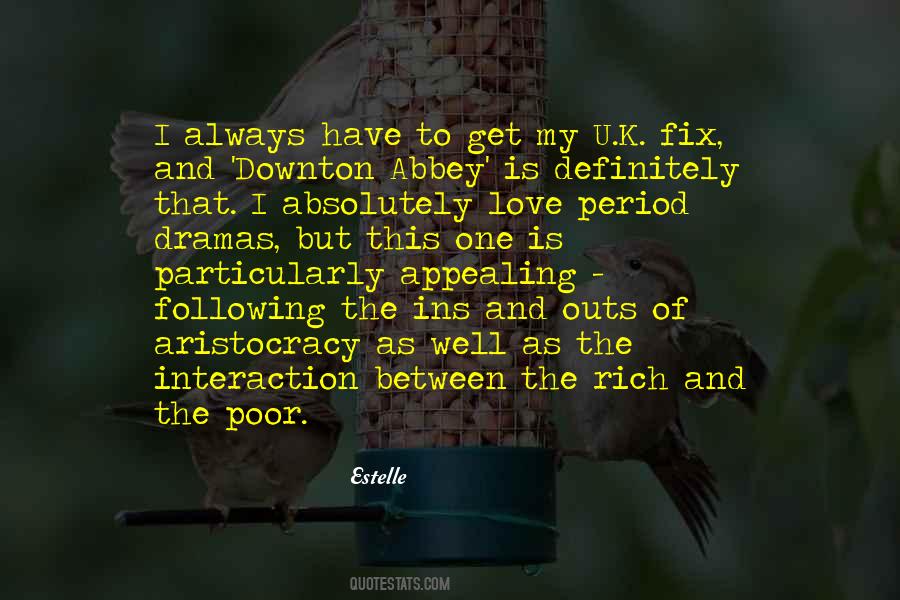 #34. As long as there are rich people in the world, they will be desirous of distinguishing themselves from the poor.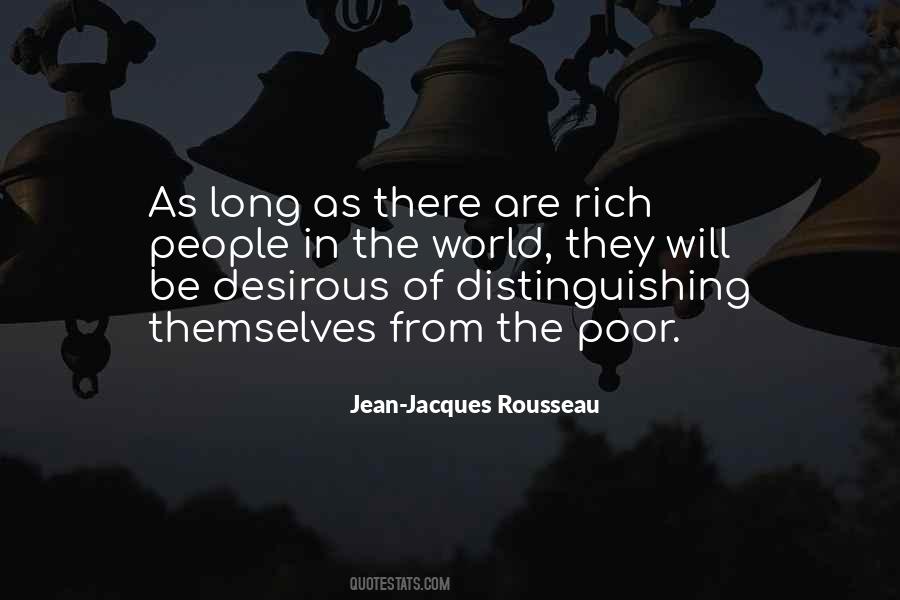 #35. Socrates may have thought himself to be the wisest in Athens, but King Solomon was the wisest in the world. With all his philosophy Socrates died a poor man, and with all his wisdom King Solomon died a rich man.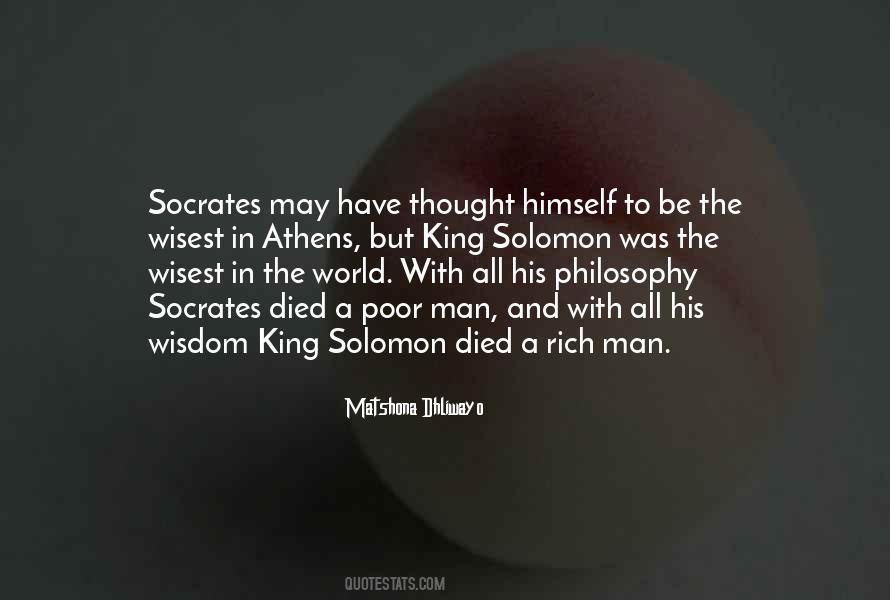 #36. When the idle poor become the idle rich, you'll never know just who is who, or which is which.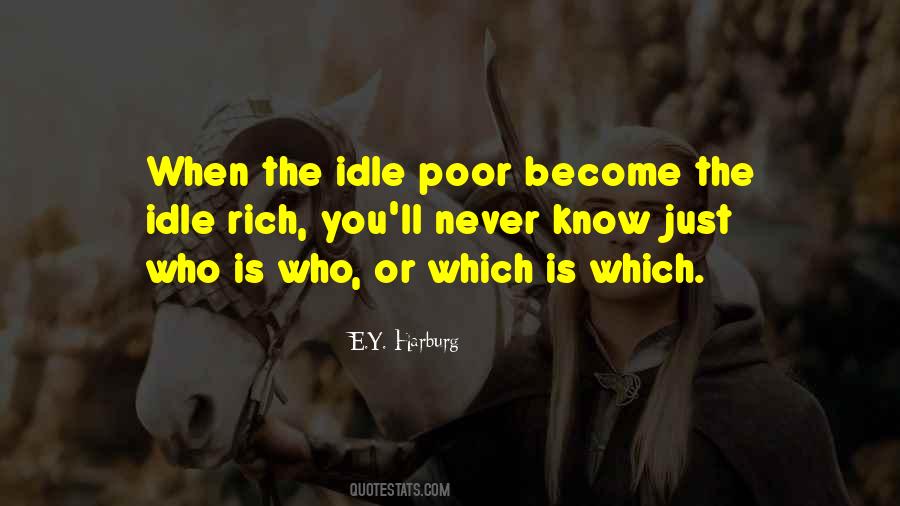 #37. The traditional story of economists has been to say education explains what the returns are to school. I say, 'Okay, that's fine, but what explains the education? How much is just a matter of my giving you a poor kid versus a rich kid?'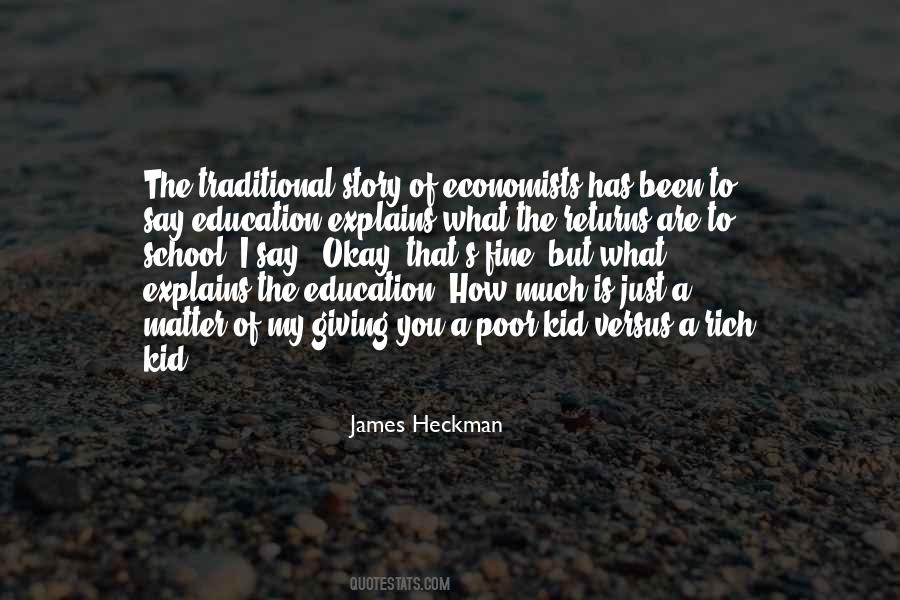 #38. The number one problem in our world is alienation, rich versus poor, black versus white, labor versus management, conservative versus liberal, East versus West ... But Christ came to bring about reconciliation and peace.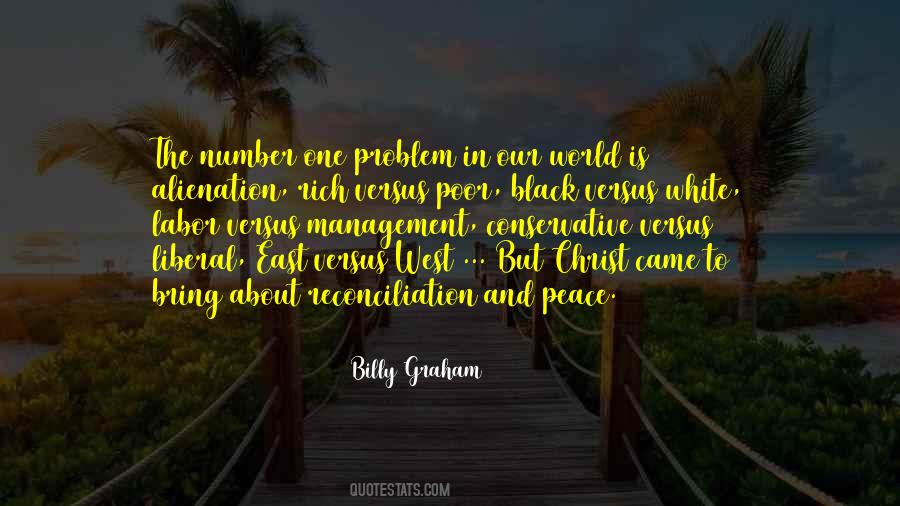 #39. The problem is: income inequality is getting greater. There is no denying that. But this is not a distinction between Owner / Employee. This is a distinction between those with the Rich Employee mindset versus those with the Poor Employee mindset.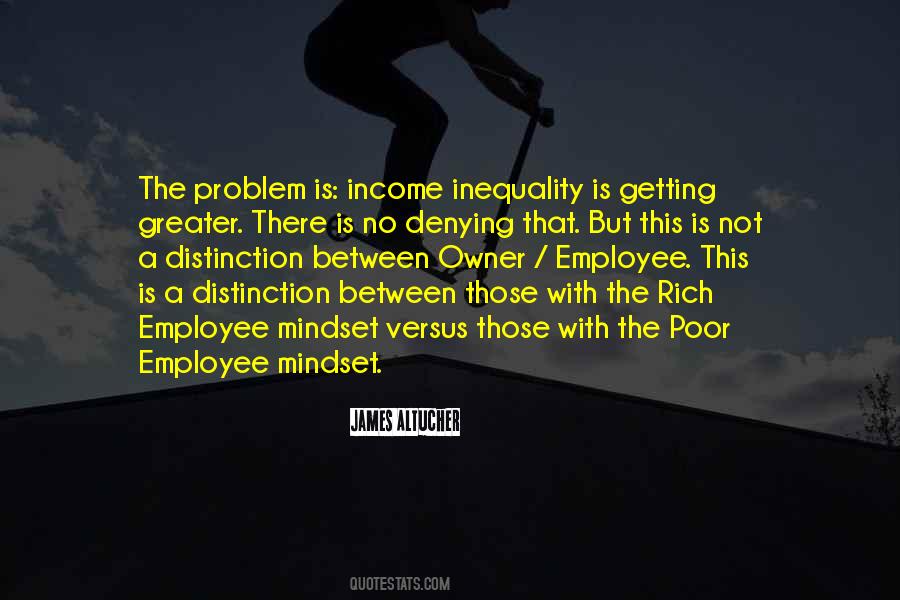 #40. You can never have too much money.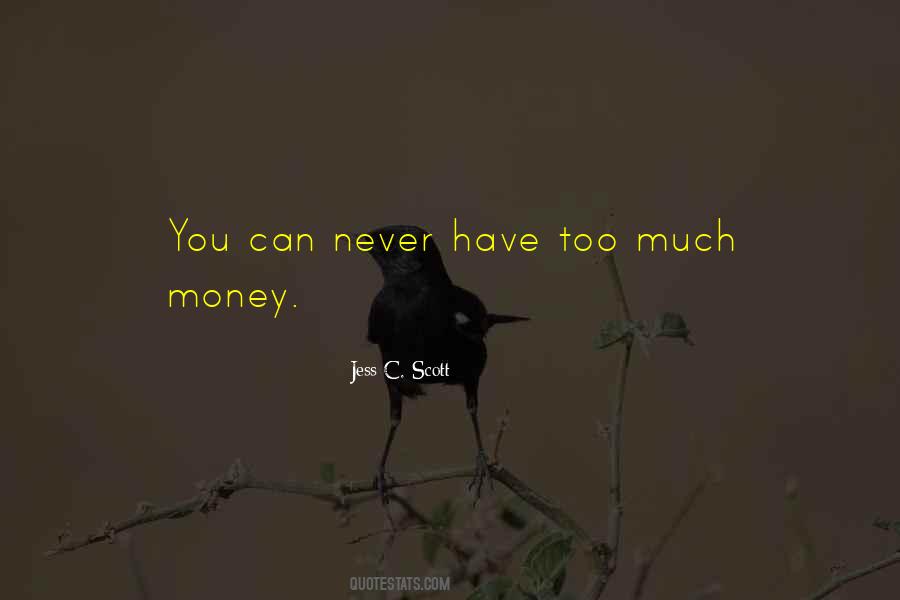 Famous Authors
Popular Topics