Postponing Famous Quotes & Sayings
List of top 34 famous quotes and sayings about postponing to read and share with friends on your Facebook, Twitter, blogs.
Top 34 Quotes About Postponing
#1. I'm not a big believer in long-term planning and far-off goals. In fact, I generally set 3-month and 6-month dreamlines. The variables change too much and in-the-future distance becomes an excuse for postponing action. - Author: Tim Ferriss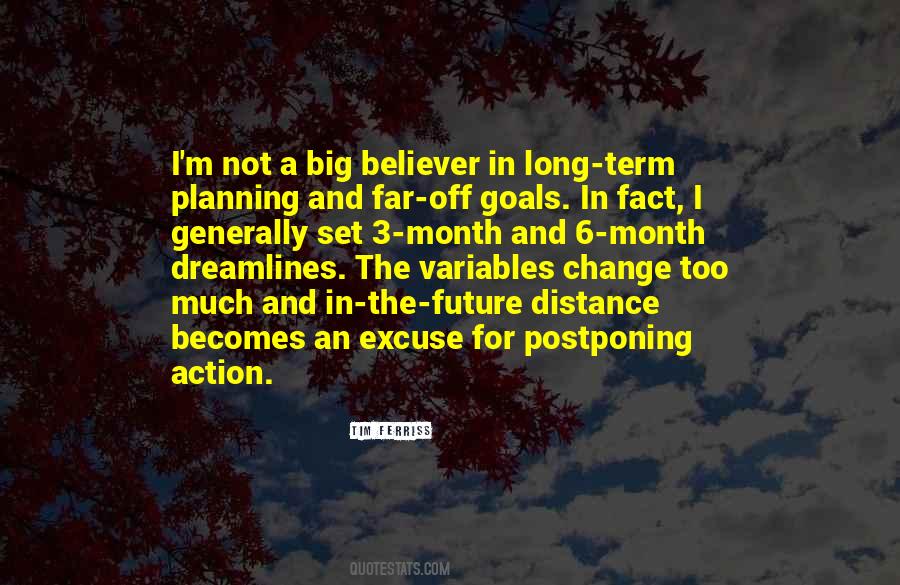 #2. Postponing doing the really interesting things in life for later, when you don't have the energy. - Author: Paulo Coelho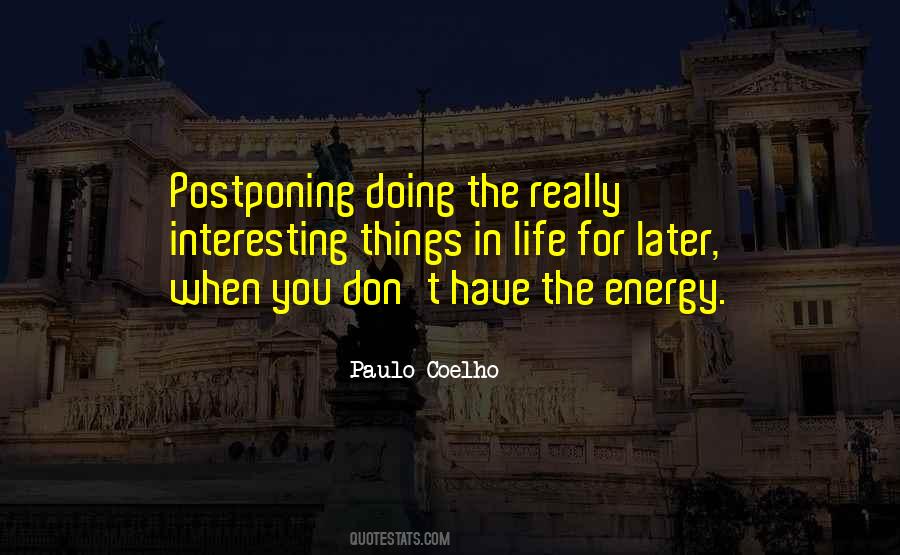 #3. Politics is the art of postponing decisions until they are no longer relevant. - Author: Henri Queuille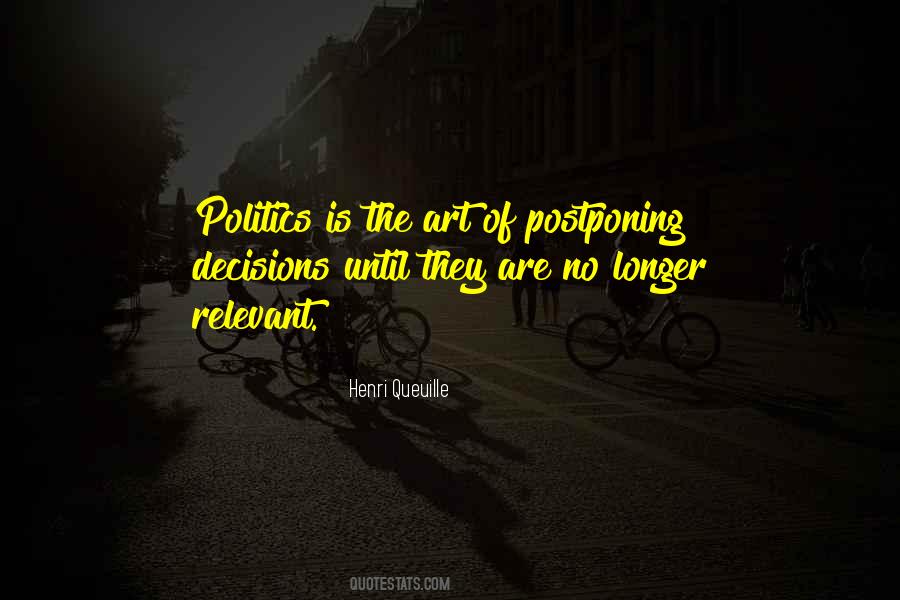 #4. The lights drifted farther away the faster he ran and his feet moved numbly as if they carried him nowhere. The tide of darkness seemed to sweep him back to her, postponing from moment to moment his entry into the world of guilt and sorr. - Author: Flannery O'Connor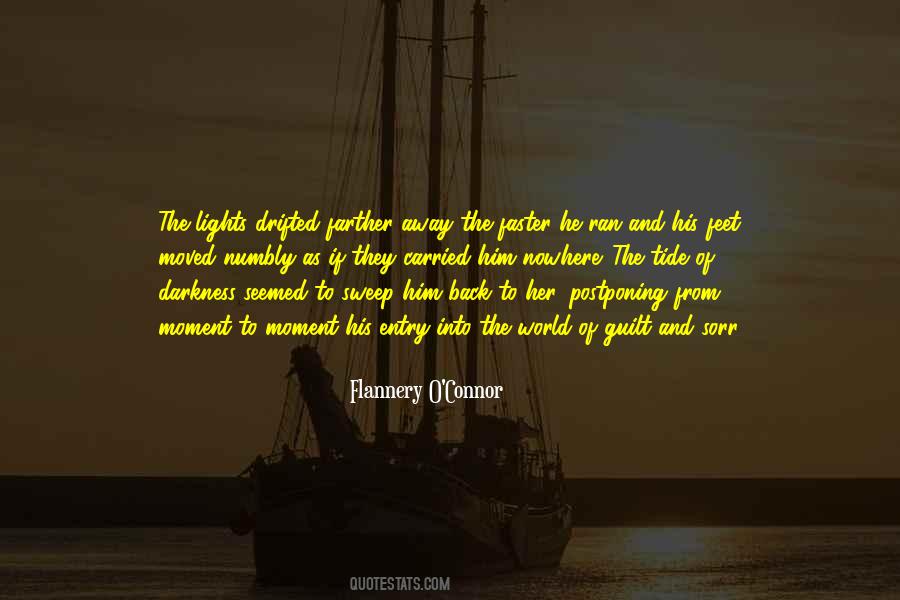 #5. Lay hold of today's task, and you will not need to depend so much upon to-morrow's. While we are postponing, life speeds by. 3. - Author: Seneca.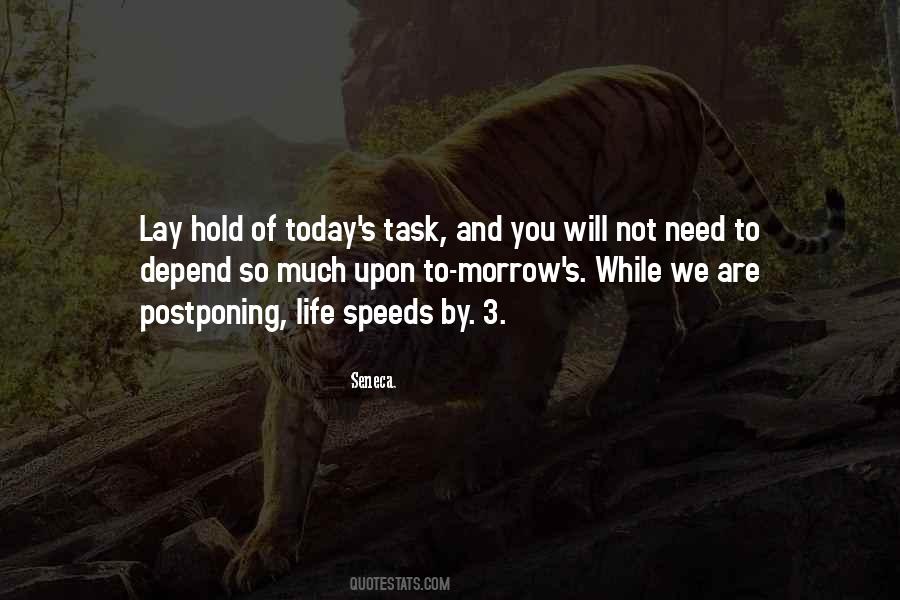 #6. Although I kept postponing my dream, I realized that I could do so no longer, and that the universe always favors those who fight for what they want. After - Author: Paulo Coelho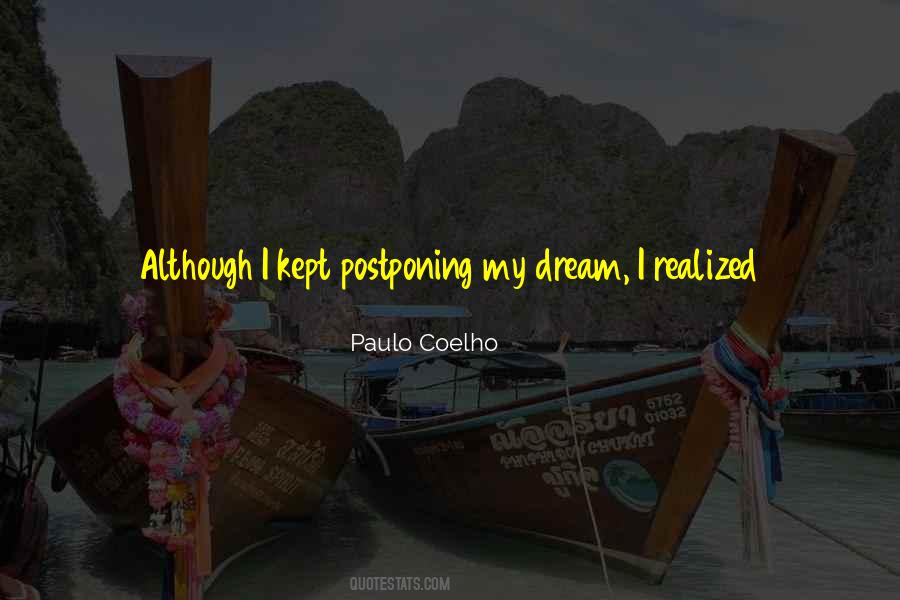 #7. This freedom from decision making is crucial, because when I have to decide - which often involves resisting temptation or postponing gratification - I tax my self-control. - Author: Gretchen Rubin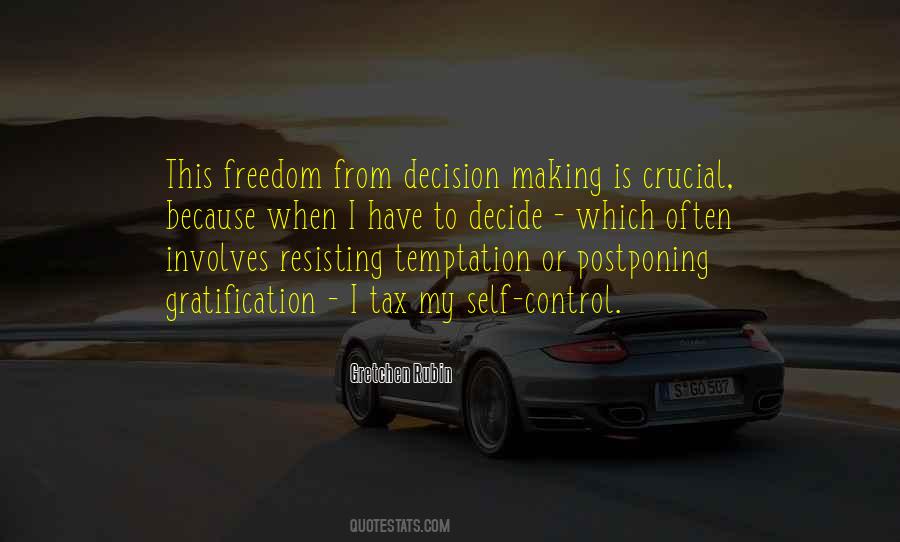 #8. While we are postponing, life speeds by - Author: Seneca.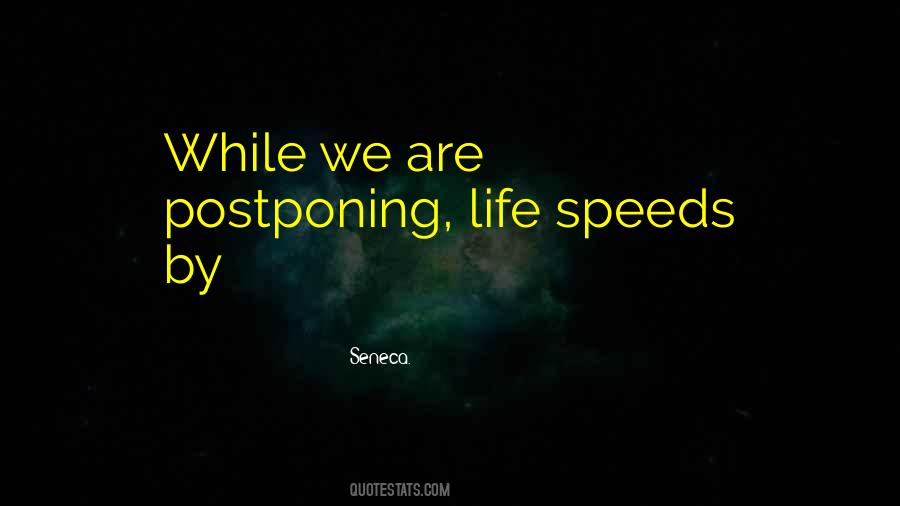 #9. Postponing happiness until "all your ducks are in order" means never because life is not that clean, fair or predictable. It isn't what happens to you that defines your life, it is what you do with it that does. - Author: Laura C. Schlessinger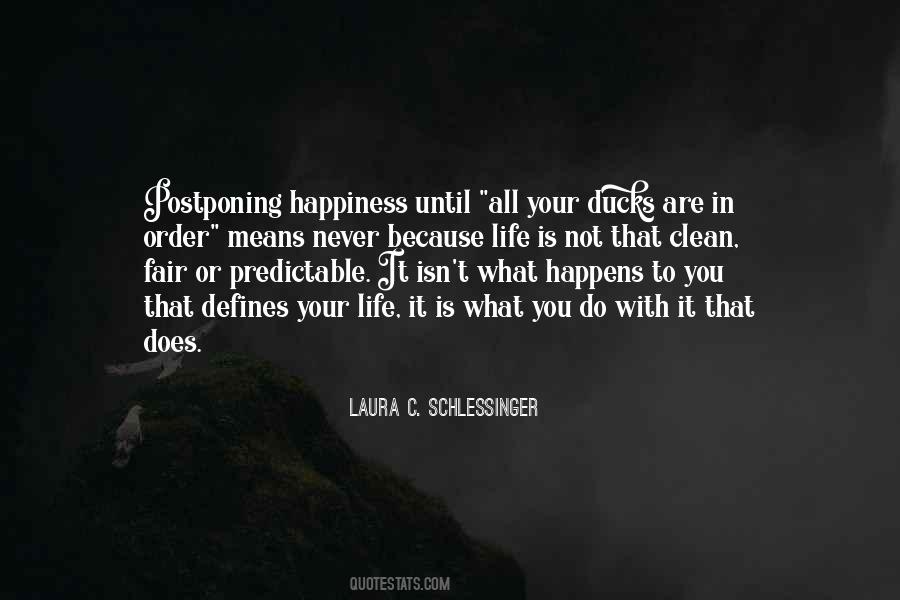 #10. Reducing human beings to the faint after-image of some omnipotent deity, or trying to give human life meaning by postponing real fulfilment to some post-mortem paradise ... can actually threaten to rob real life of its meaningfulness. - Author: British Humanist Association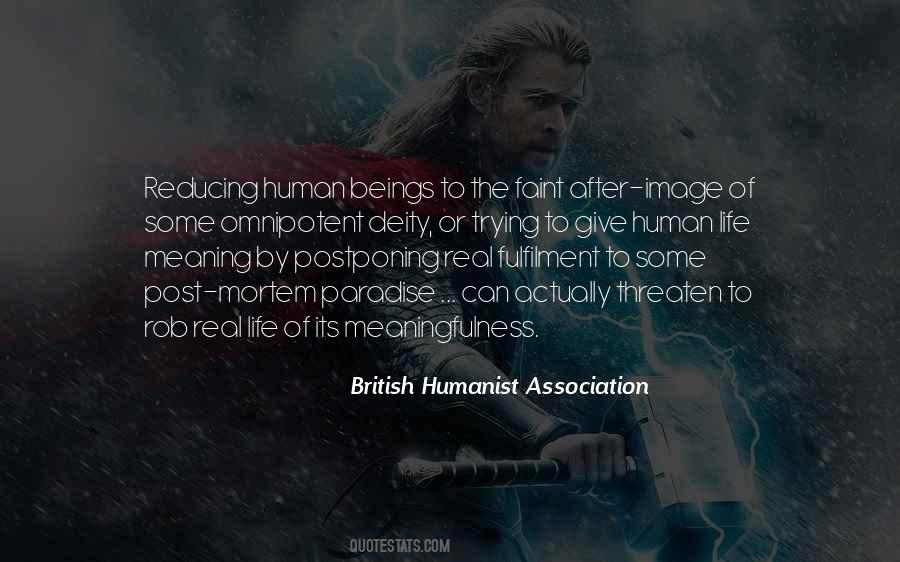 #11. There does come a point when you have to acknowledge you're no longer postponing something and you really have made a choice. - Author: Susan Sontag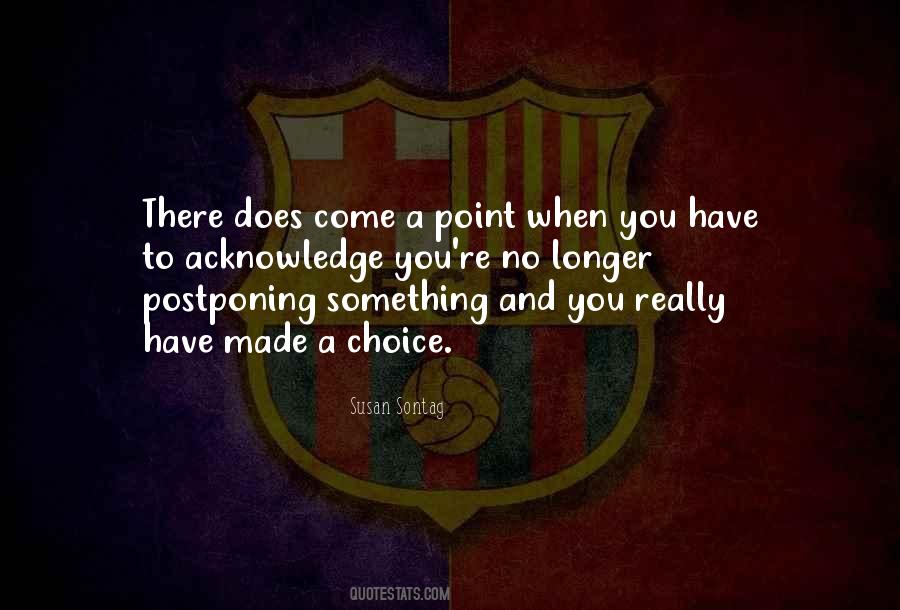 #12. Most of us need time to work through pain and loss. We can find all manner of reasons for postponing forgiveness. One of these reasons is waiting for the wrongdoers to repent before we forgive them. Yet such a delay causes us to forfeit the peace and happiness that could be ours. - Author: James E. Faust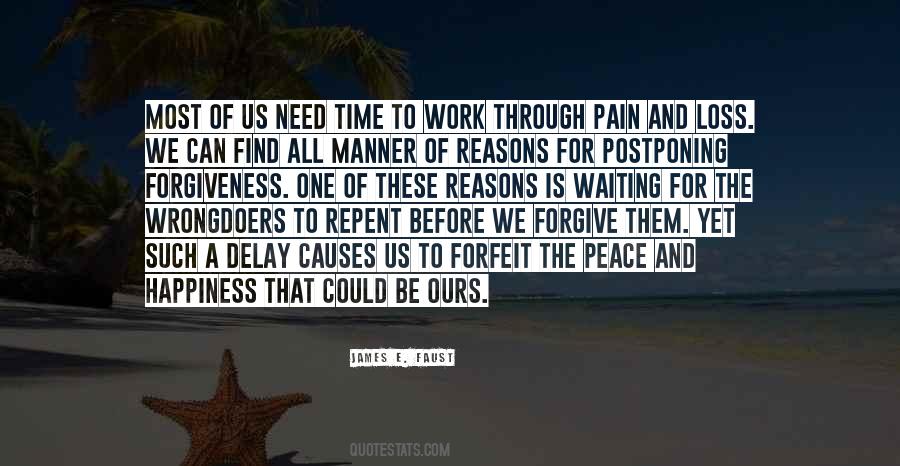 #13. Perhaps I should explain to him that it has been my particular way of frustrating time's attrition, postponing death and sustaining the illusion that one can always erase everything and make a fresh start. - Author: Nathacha Appanah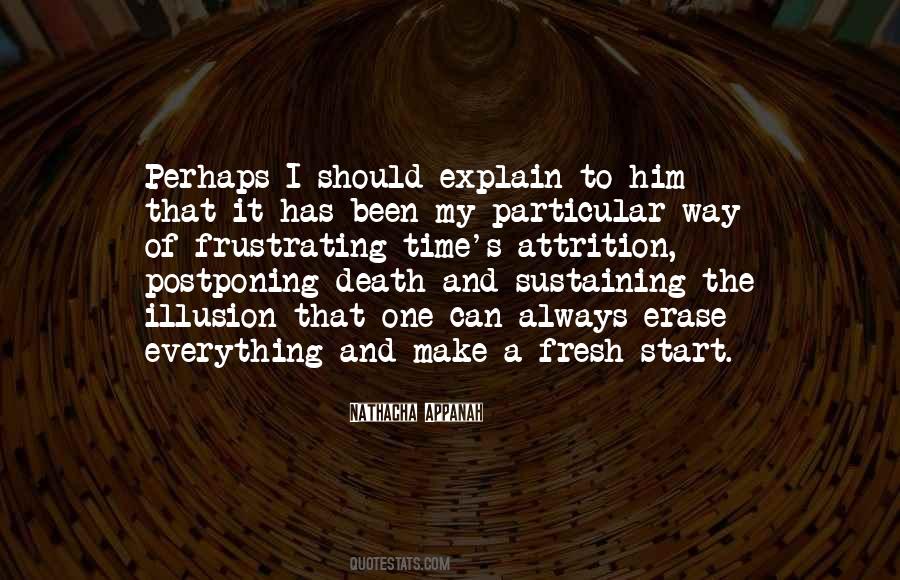 #14. We have been born once and there can be no second birth. Fir all eternity we shall no longer be. But you, although you are not master of tomorrow, are postponing your happiness ... - Author: Epicurus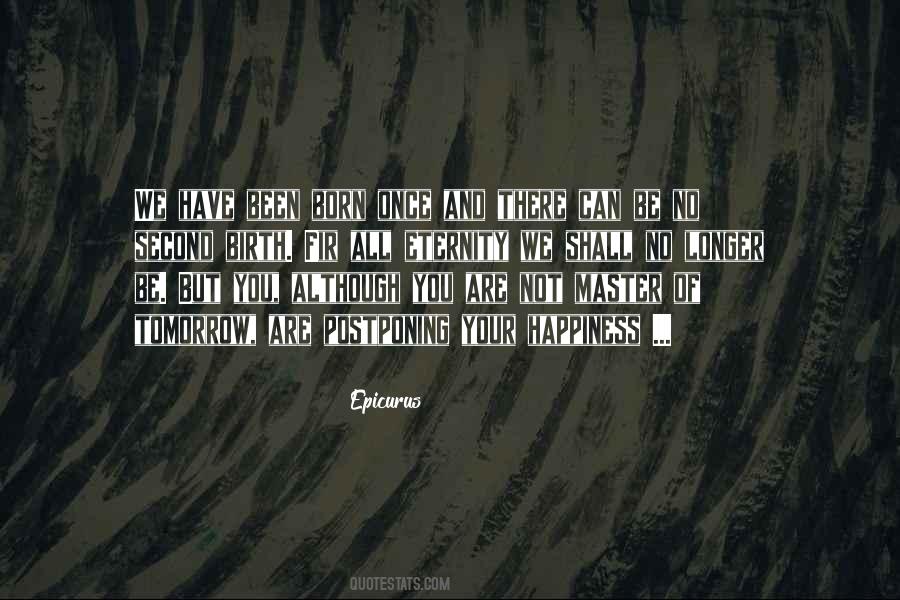 #15. You may have had someone ask you, "What can I do for you?" Instead of postponing the offer by responding with "I'll let you know," seize the opportunity with a specific response. What's even better is when your answer benefits the both of you. - Author: Lisa A. Mininni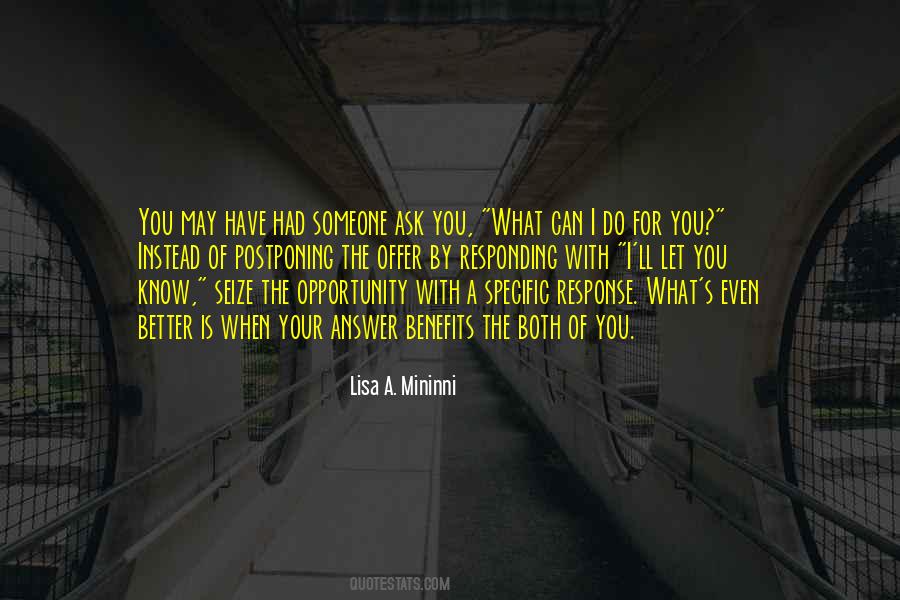 #16. Brotherhood is not so wild a dream as those, who profit by postponing it, pretend. - Author: Eric Sevareid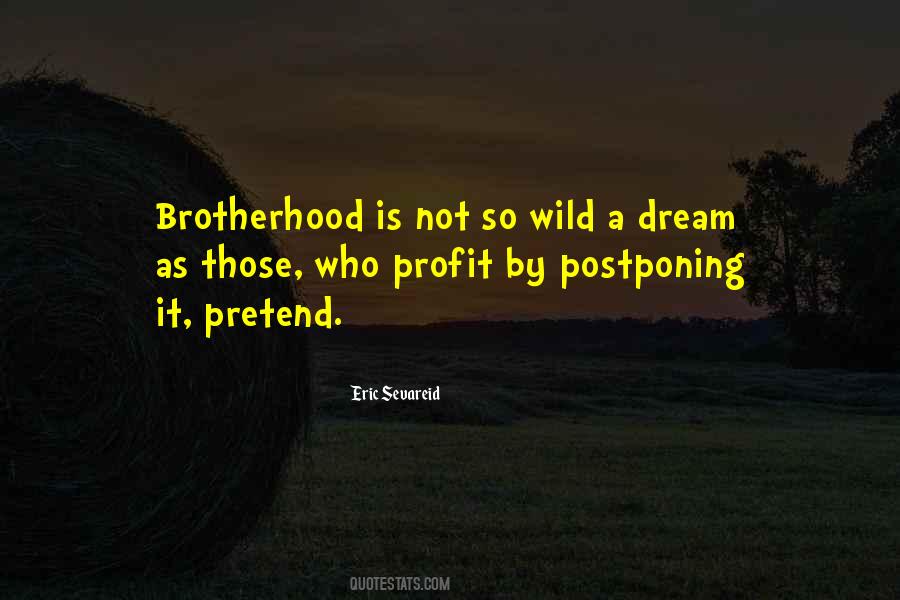 #17. The crisis that we inherit when we come to power will be the occasion for fundamental change and not the excuse for postponing it - Author: Tony Benn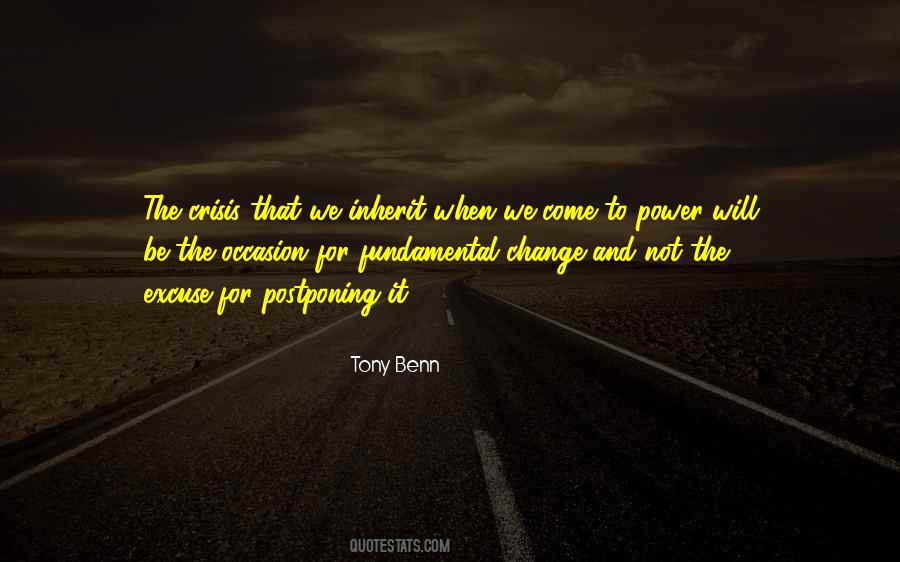 #18. By the age of twenty, any young man should know whether or not he is to be a specialist and just where his tastes lie. By postponing the question we have set on immaturity a premium which controls most American personality to its deathbed. - Author: Bill Vaughan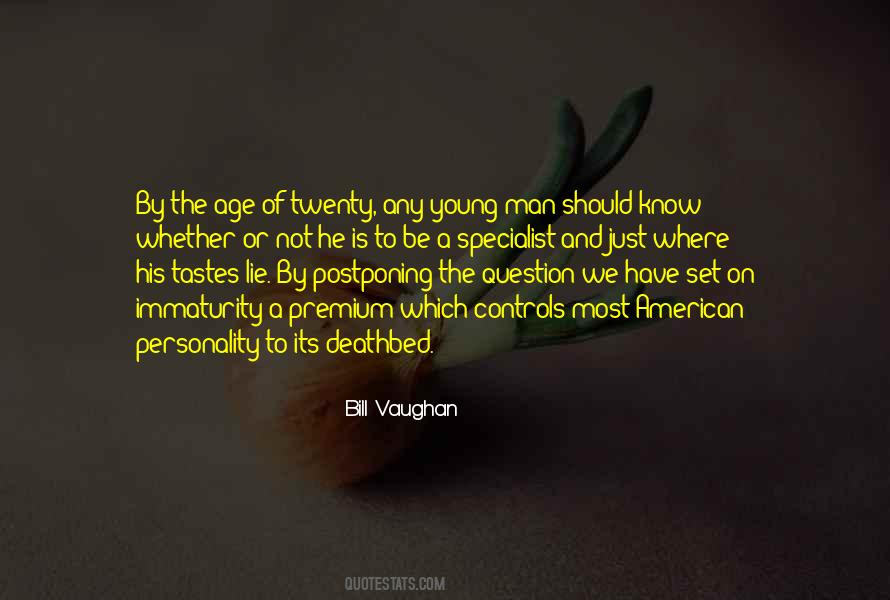 #19. Happiness is something that you don't postpone. If you are postponing happiness - it is something you will probably never experience much of. - Author: Frederick Lenz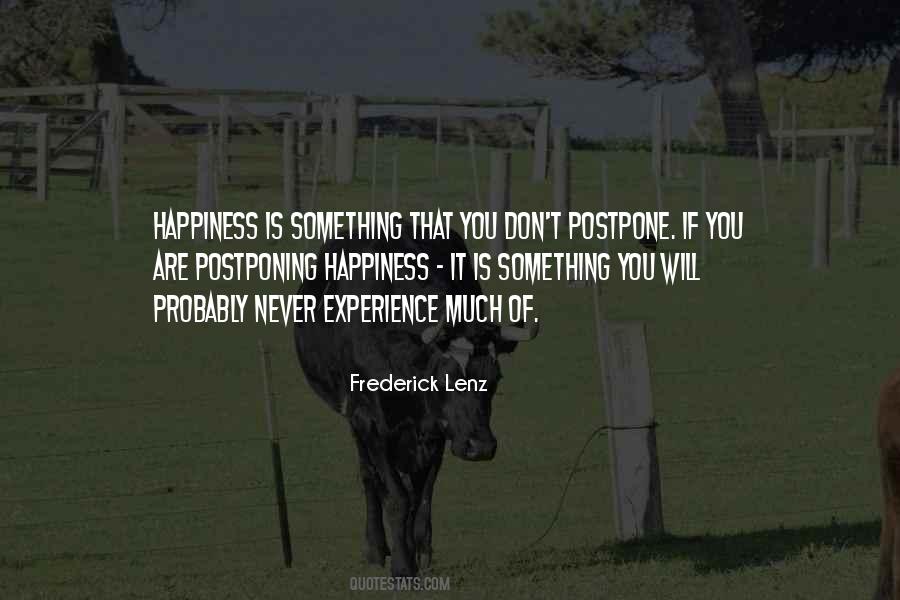 #20. Preparing to live your dream is postponing it. You are either living it, or not. - Author: Alan Cohen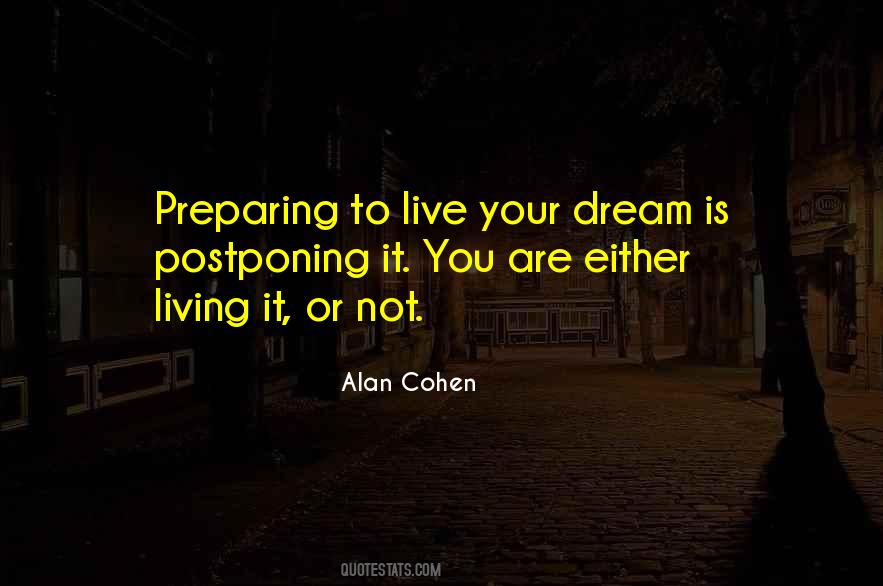 #21. Then, without postponing anything, build a structure that will allow you to transform this vision into reality - Author: Sunday Adelaja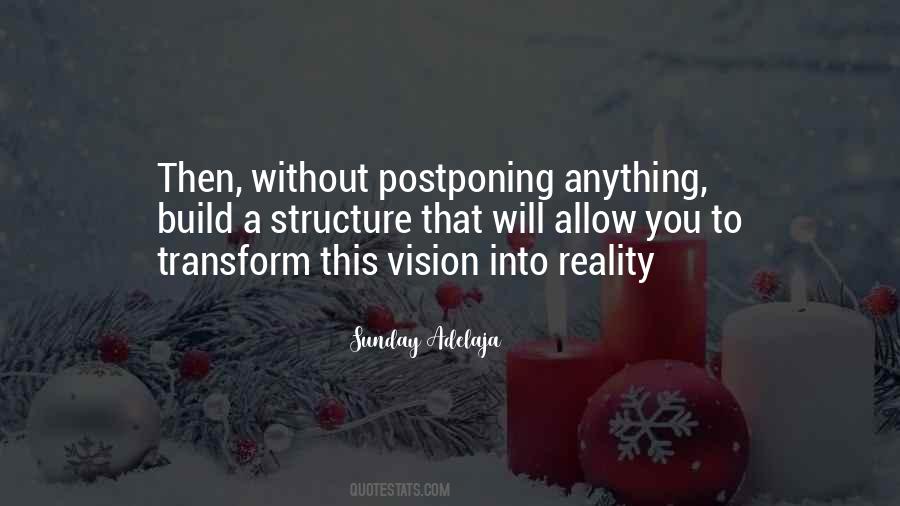 #22. We ought to remind ourselves daily, repeat it like a litany, that in our being lies concealed the whole gamut of existence ... Above all, we should cease postponing the act of becoming what in fact and essence we are. - Author: Henry Miller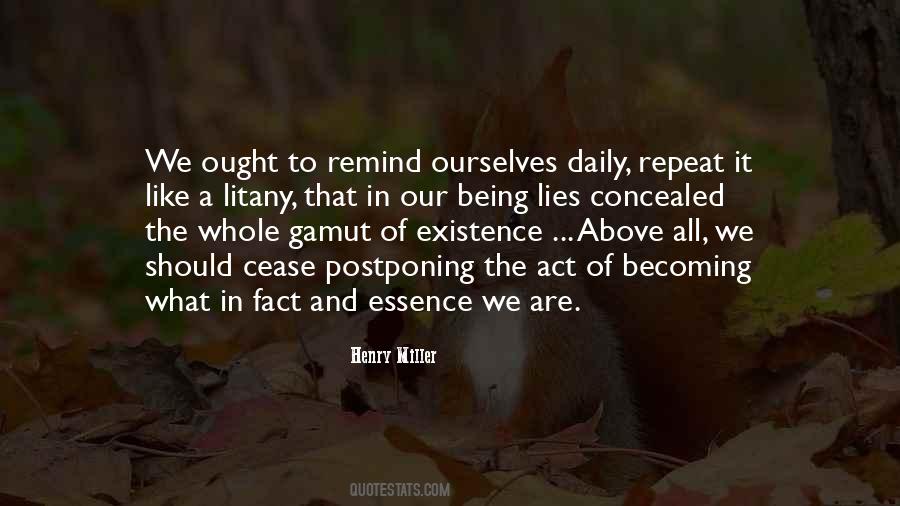 #23. The politicians are all useless individuals. Nobody is reducing the problems in the U.S. or Europe, just putting on a Band-Aid and postponing the problems endlessly. - Author: Marc Faber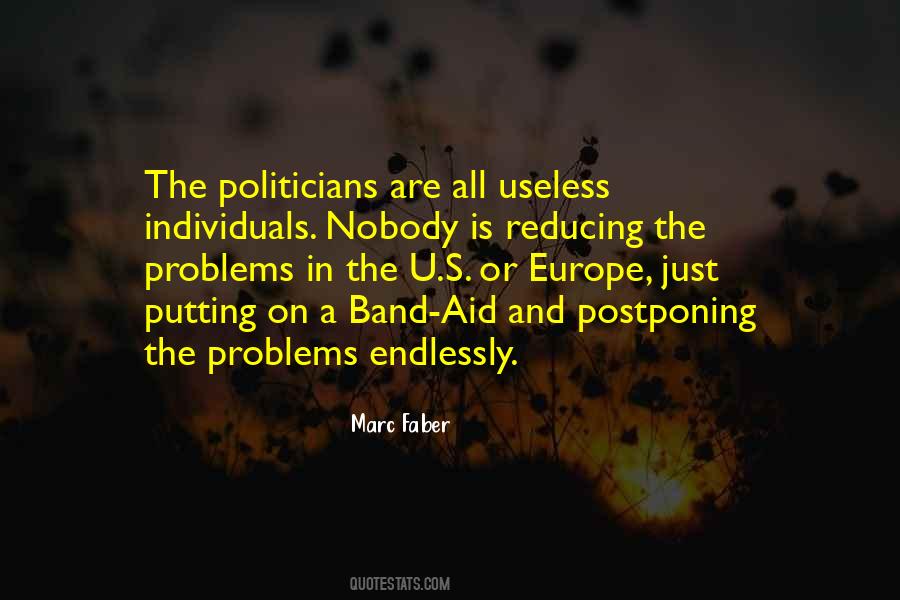 #24. The long days seduce all thought away, and we lie like the lizards in the sun, postponing our lives indefinitely. - Author: Elizabeth Smart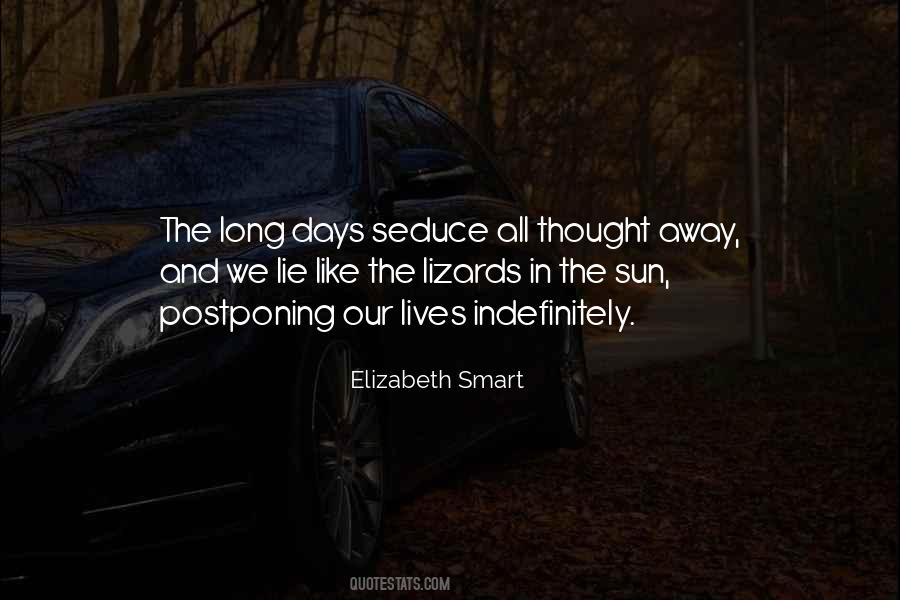 #25. I am for violence if non-violence means we continue postponing a solution to the American black man's problem just to avoid violence. - Author: Malcolm X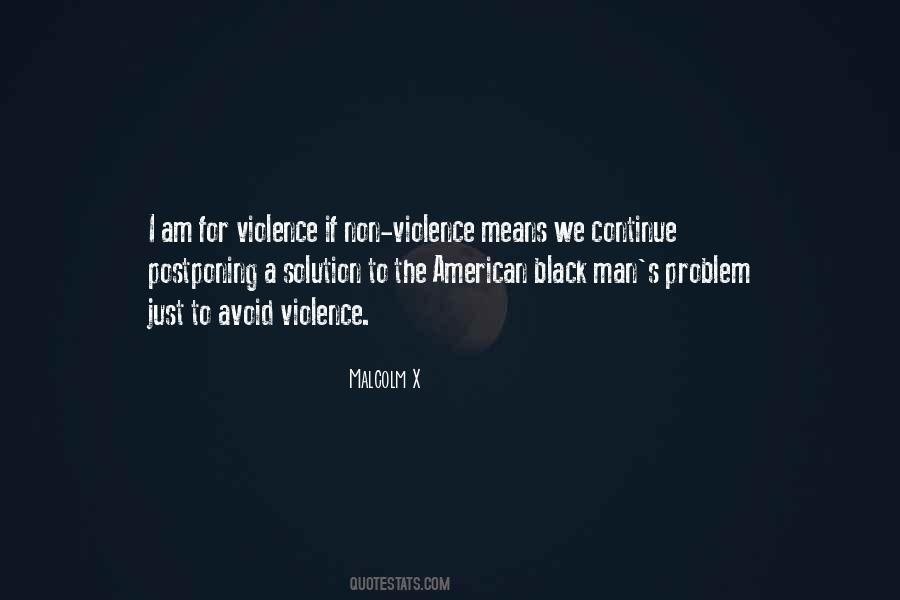 #26. In my self-made seraglio, I was a radiant and robust Turk, deliberately, in the full consciousness of his freedom, postponing the moment of actually enjoying the youngest and frailest of his slaves. - Author: Vladimir Nabokov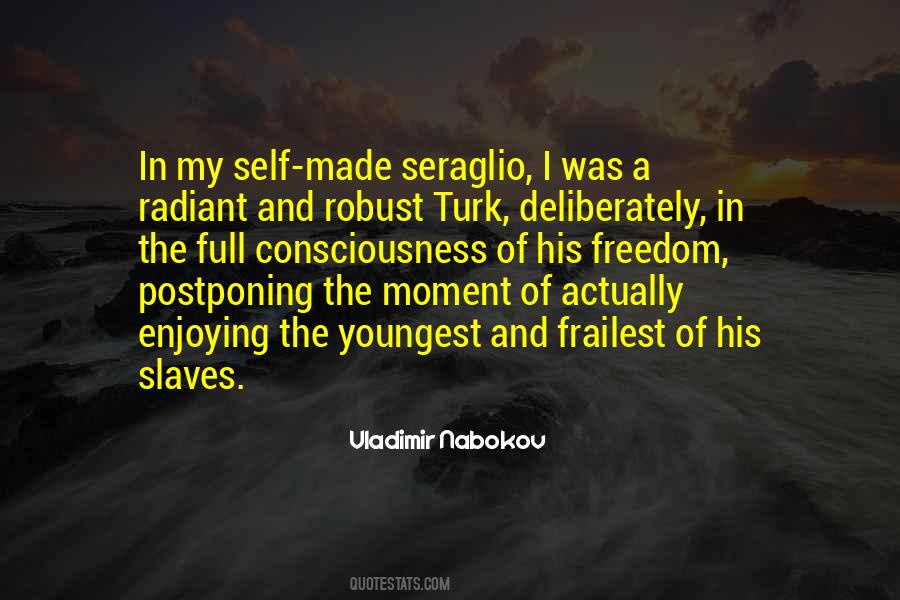 #27. The secret of getting along with people is that of postponing quarrels. - Author: Murray Leinster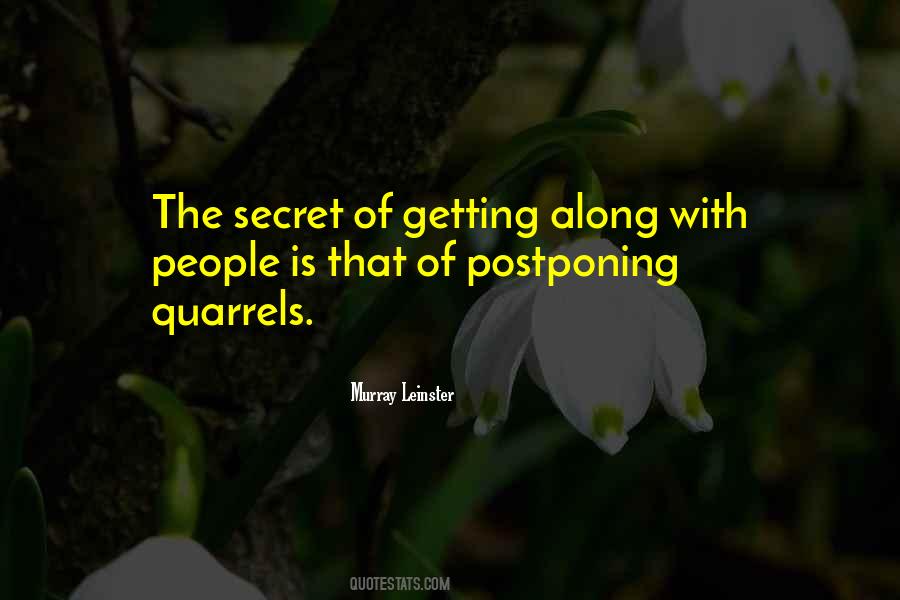 #28. Diplomacy is also the art of postponing decisions until the problems resolve themselves. - Author: Paulo Coelho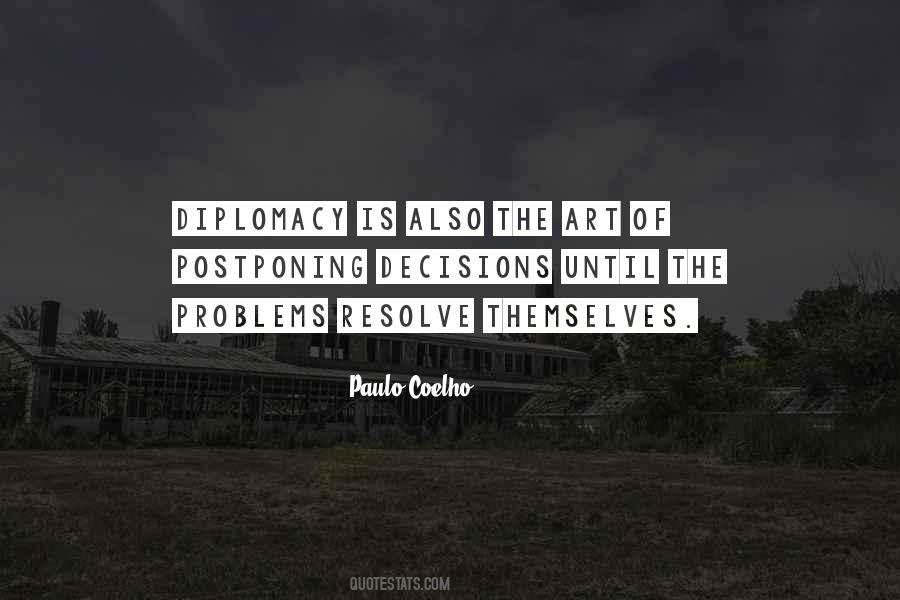 #29. The habit of postponing work that should be done today for tomorrow has made many people unsuccessful. - Author: Sunday Adelaja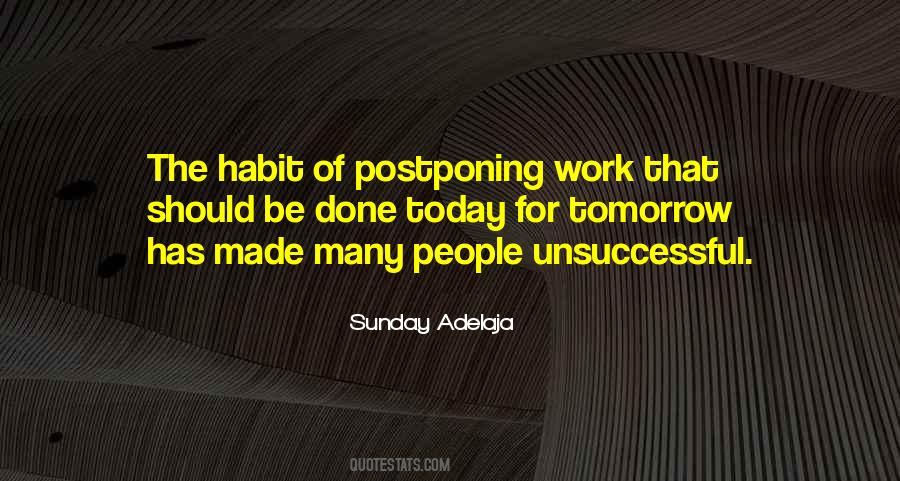 #30. That's what peace is, right? Postponing the conflict until the thing you were fighting over doesn't matter. - Author: James S.A. Corey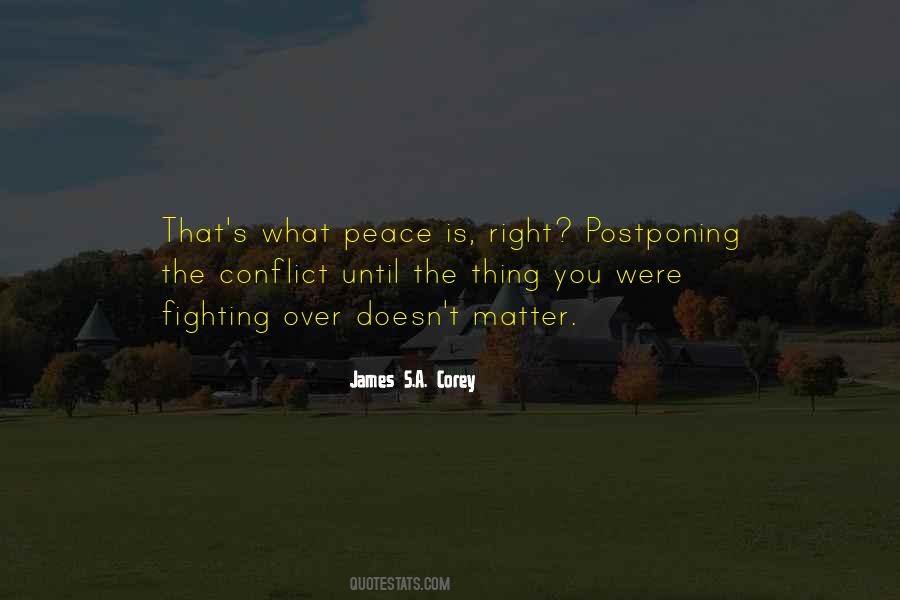 #31. Postponing action is only postponing achievement. - Author: Rick Pitino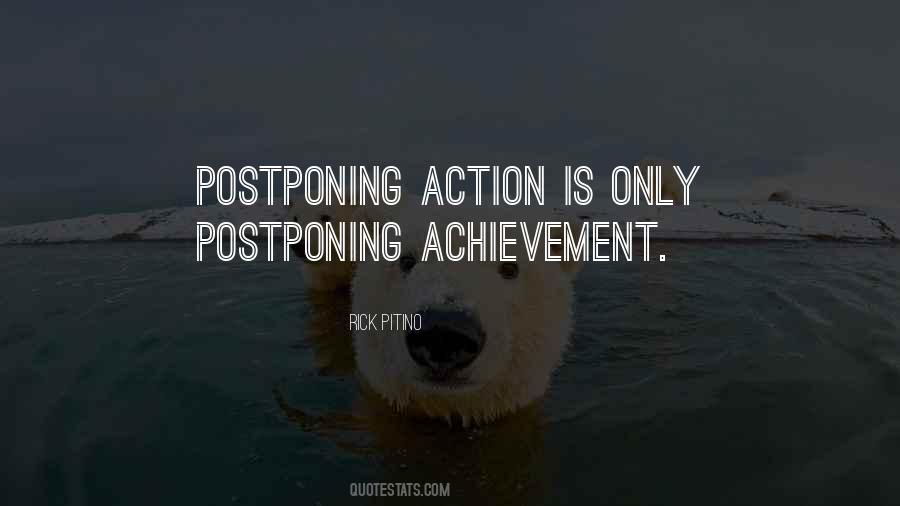 #32. If school is about postponing the day you have to stand up in front of the world and put yourself at risk, the resistance would like to stay there forever. - Author: Seth Godin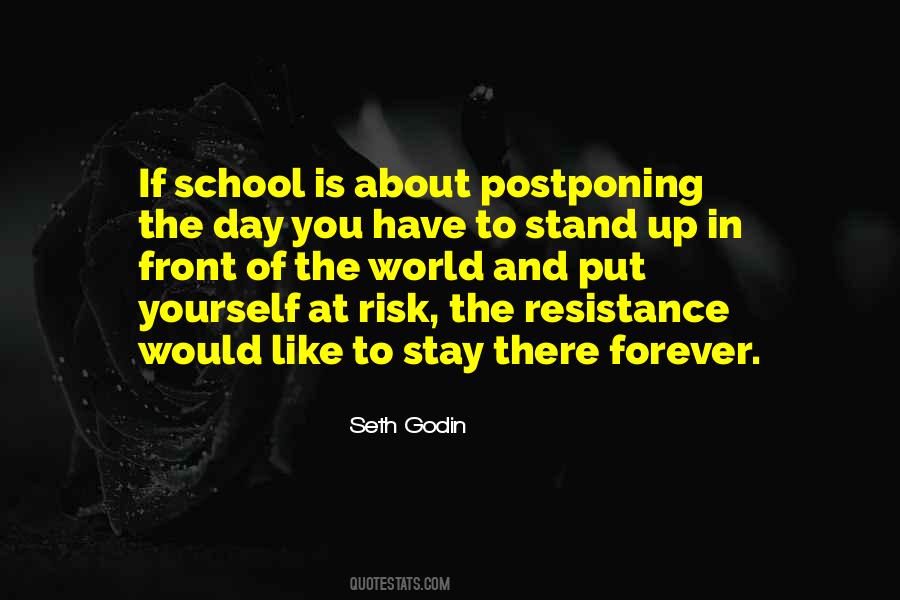 #33. Do not postpone your happiness to "achievement" of goals.
It is not worth postponing your happiness, even for a moment ...
Learn to "be happy" first, and then go about achieving your goals ... - Author: Manoj Arora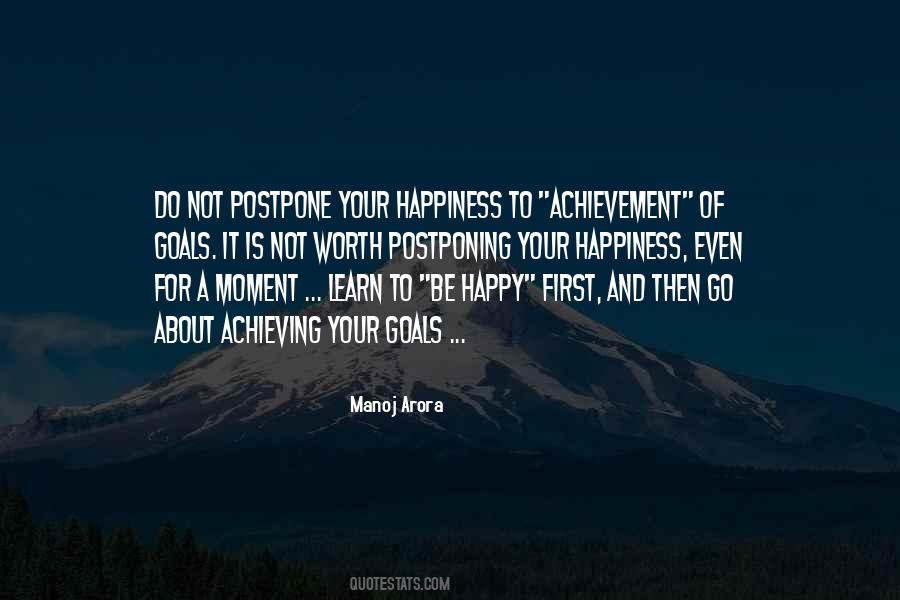 #34. But now suddenly it occurs to me that by far the main protagonist of twentieth-century literature must be the chattering mind, which usually means the mind that can't make up its mind, the mind postponing action in indecision and, if we're lucky, poetry. - Author: Tim Parks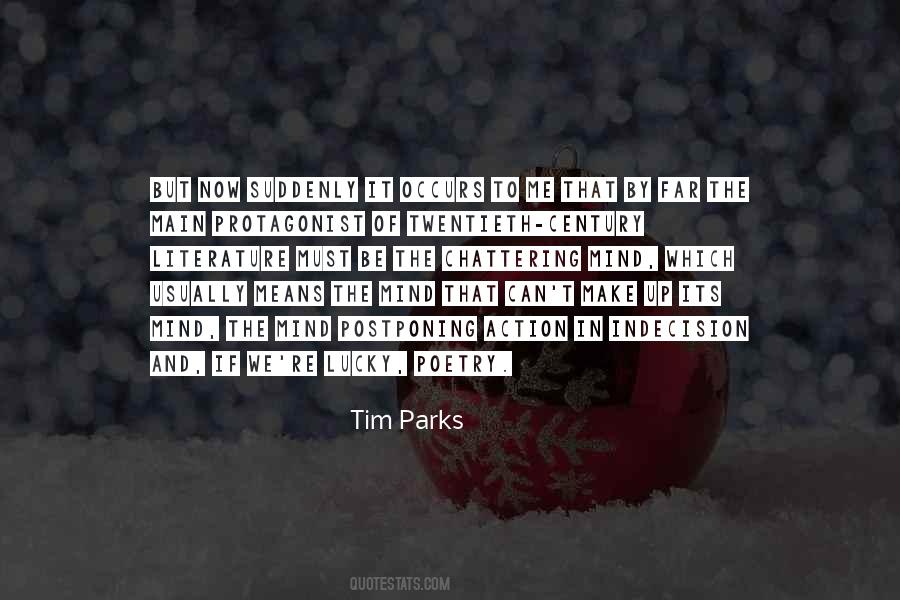 Famous Authors
Popular Topics